'Birds Complete Sweep in Burlington
Aberdeen Outscores Vermont 25-2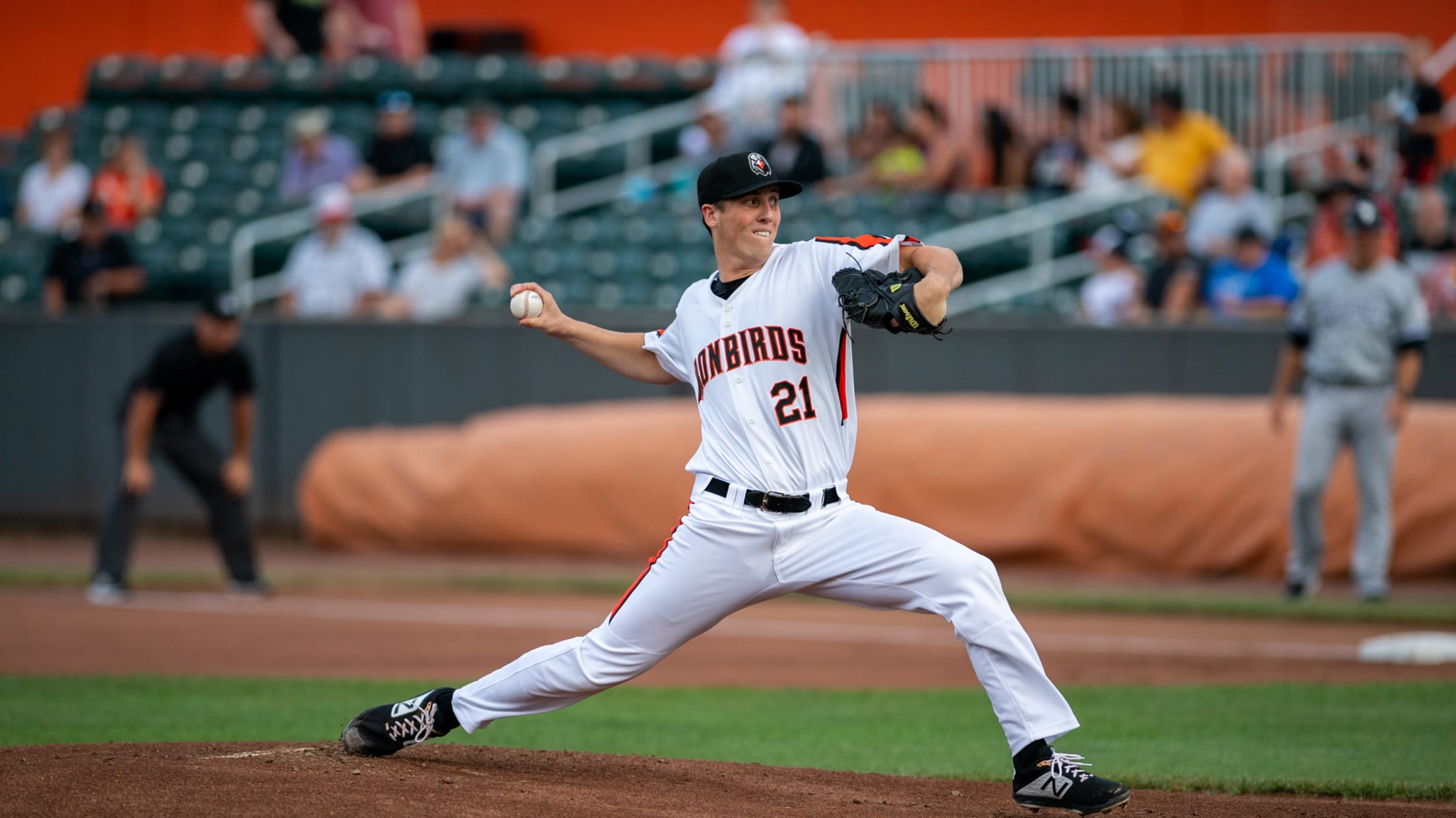 The Aberdeen Ironbirds play ball at Leidos Field at Ripken Stadium in Aberdeen MD. (J. Kelley Dentry)
BURLINGTON, V.T. (August 14th, 2019) - On the heels of the first no hitter in IronBirds history, Aberdeen barely missed a step in game three against Vermont. They completed the sweep with a 7-2 win in Burlington.W: Houston RothL: Jack CushingS: Houston RothBIG MOMENTS: 4th inning: Already up 2-0 on
BURLINGTON, V.T. (August 14th, 2019) - On the heels of the first no hitter in IronBirds history, Aberdeen barely missed a step in game three against Vermont. They completed the sweep with a 7-2 win in Burlington.
W: Houston Roth
L: Jack Cushing
S: Houston Roth
BIG MOMENTS:

4th inning: Already up 2-0 on unearned runs, Aberdeen got a pair in the fourth. Jean Carmona singled and Maverick Handley walked. They scored with a two out single for Adley Rutschman to make it 4-0.
6th inning: After a two run ining by the IronBirds, Vermont got their first run of the series in a sacrifce fly from Kevin Richards.
KEY IRONBIRDS CONTRIBUTORS
Houston Roth: Win, 5.0 IP, 2 H, 1 R, 1 ER, 2 BB, 3 K
Dan Hammer: 4.0 IP, 2 H, 1 R, 1 ER, 2 BB, 4 K
Jean Carmona: 3-for-3, 2 R, 2 BB
Adley Rutschman: 2-for-4, R, 2 BB, 2 RBI
NEWS AND NOTES
Aberdeen ended the series outscoring Vermont 25-2, outhitting them 32-9 and committing one error to Vermont's eight.
Through 58 games, Aberdeen is 32-26, battling for a New York-Penn League Wild Card spot.
UP NEXT
IronBirds at Tri-City ValleyCats, 7:05 P.M.
Joseph L. Bruno Stadium, Troy N.Y.