Wichita enters Copa field with Tumba Vacas identity
'Tumba Vacas' identity blends local ranching culture, Hispanic flair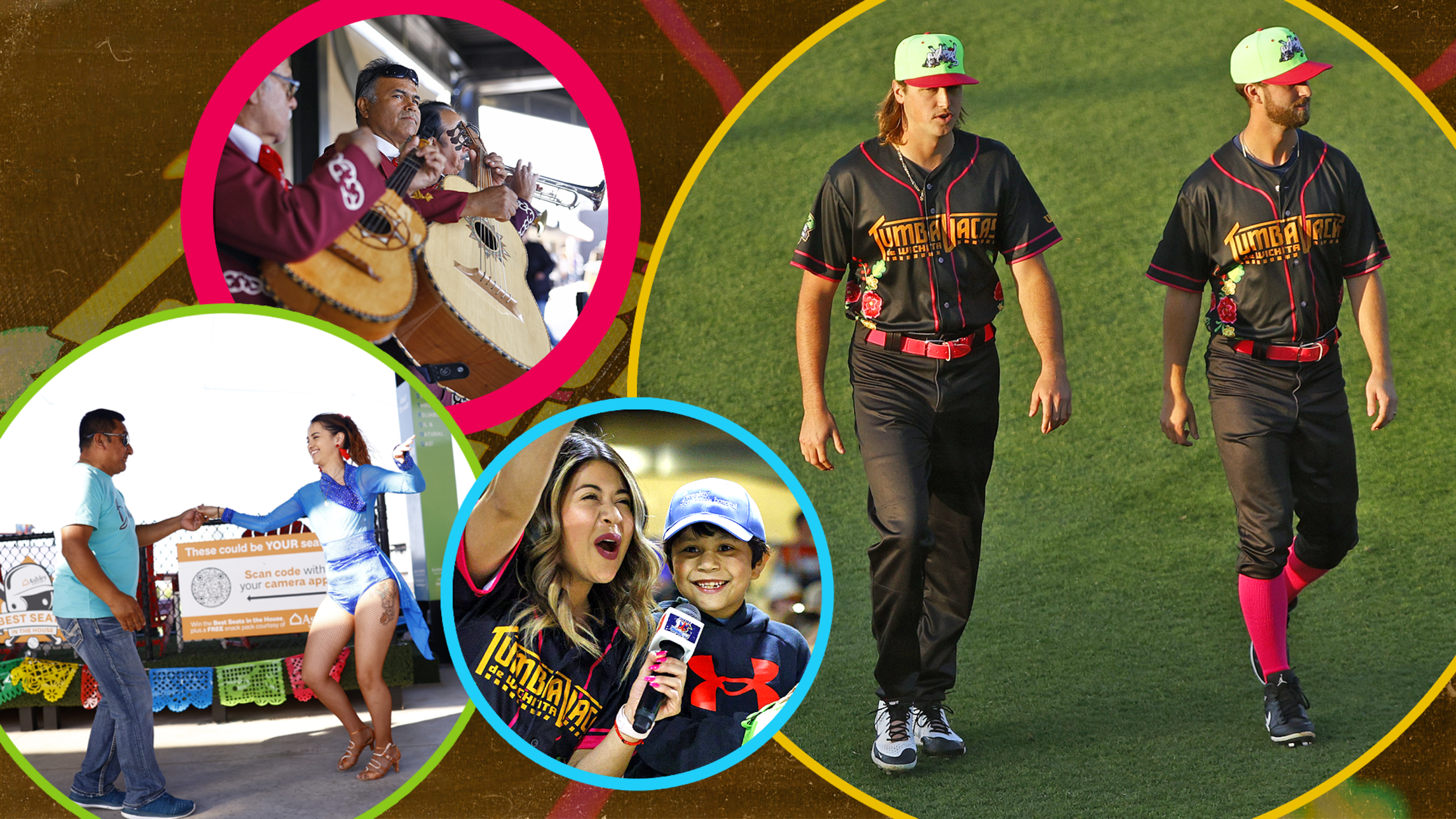 Every year, more and more teams join Copa de la Diversión, and every year, the new identities at the heart of the Hispanic fan engagement program take center stage. Perhaps the most eye-catching in this year's class was Double-A Wichita's "Tumba Vacas." Translated from Spanish, Tumba Vacas can mean "cow
Patriots crowned by no-hitter, Martian's power
Vasquez twirls eight frames; Domínguez mashes two, plates six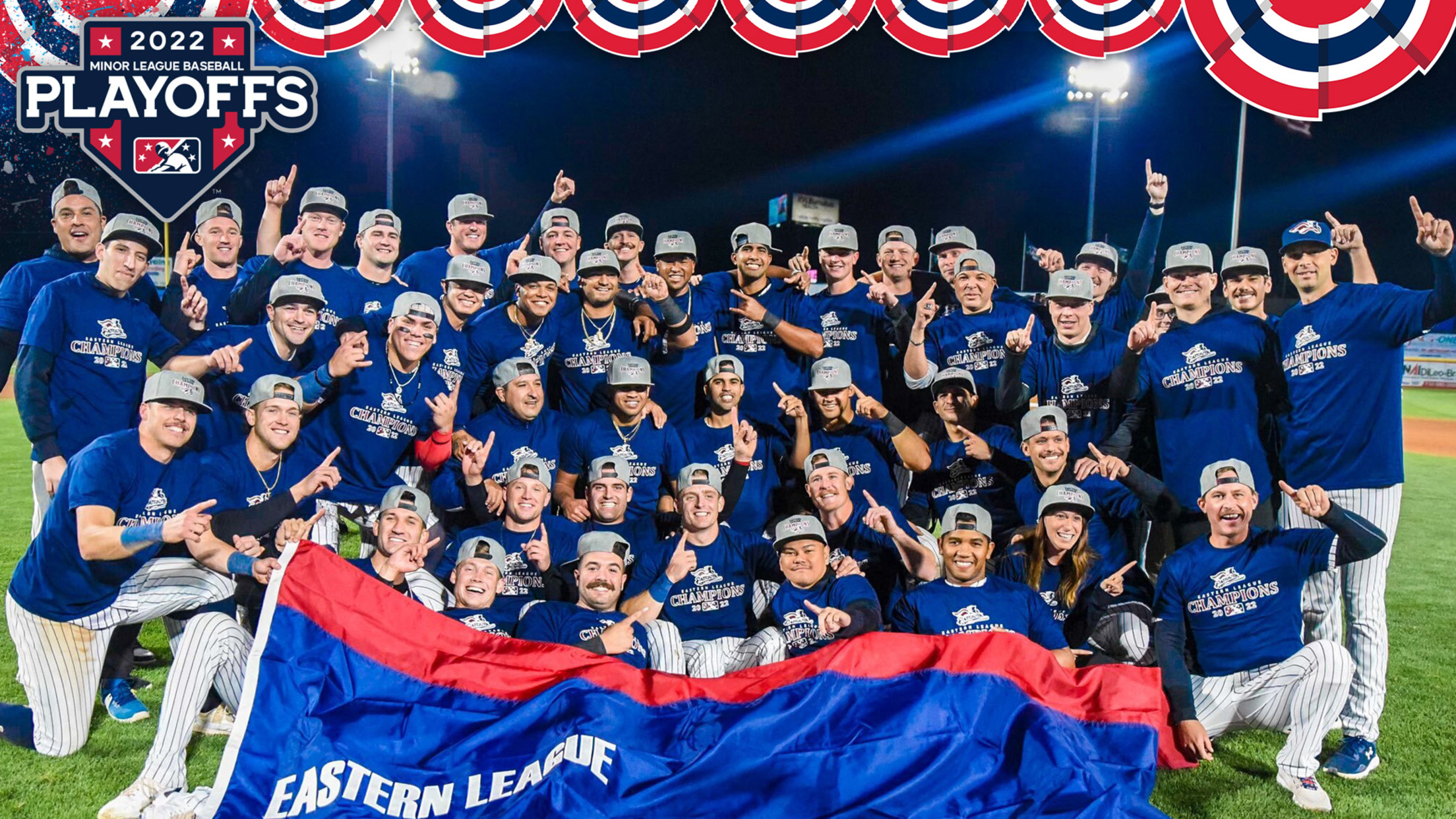 It's truly the Yankees Universe right now. On the same night that the baseball world was mesmerized by Aaron Judge's 61st home run, a pair of New York's top prospects also made history in New Jersey. Jasson Domínguez and Randy Vasquez put forth the best performances of their careers and
Blue Wahoos rally once again to win SL championship
Fletcher-Vance's grand slam lifts Pensacola to first title since '17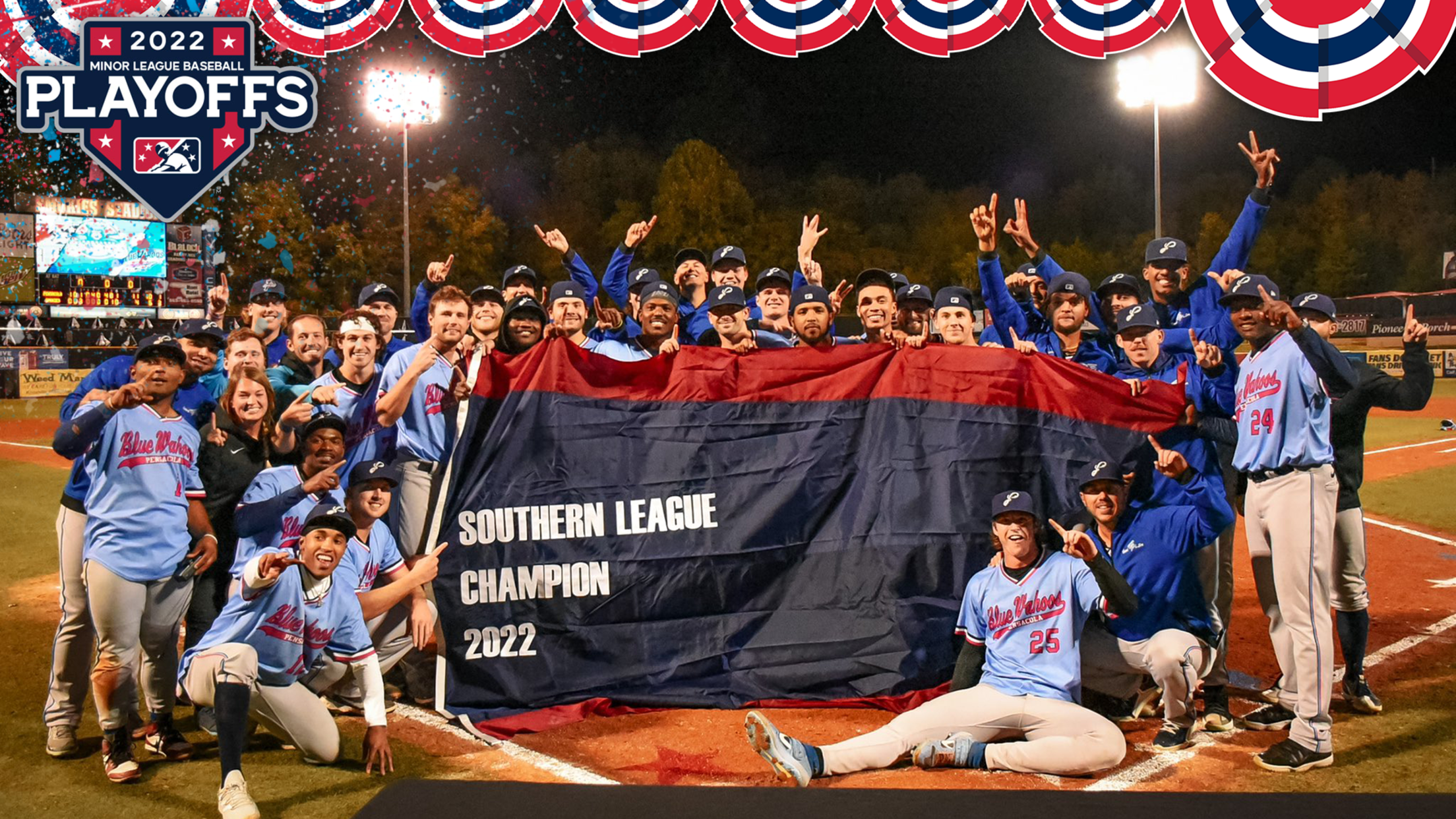 Even though Pensacola clinched the Southern League first-half title, it was an uphill battle all throughout the playoffs. The Marlins' Double-A affiliate lost the first game of the semifinals to reigning champions Montgomery, and had to grind out back-to-back one-run wins to stay alive. In the Finals, they dropped the
Record 27 Minor Leaguers post at least 20/20 seasons
Volpe, De La Cruz, Carroll among those with power and speed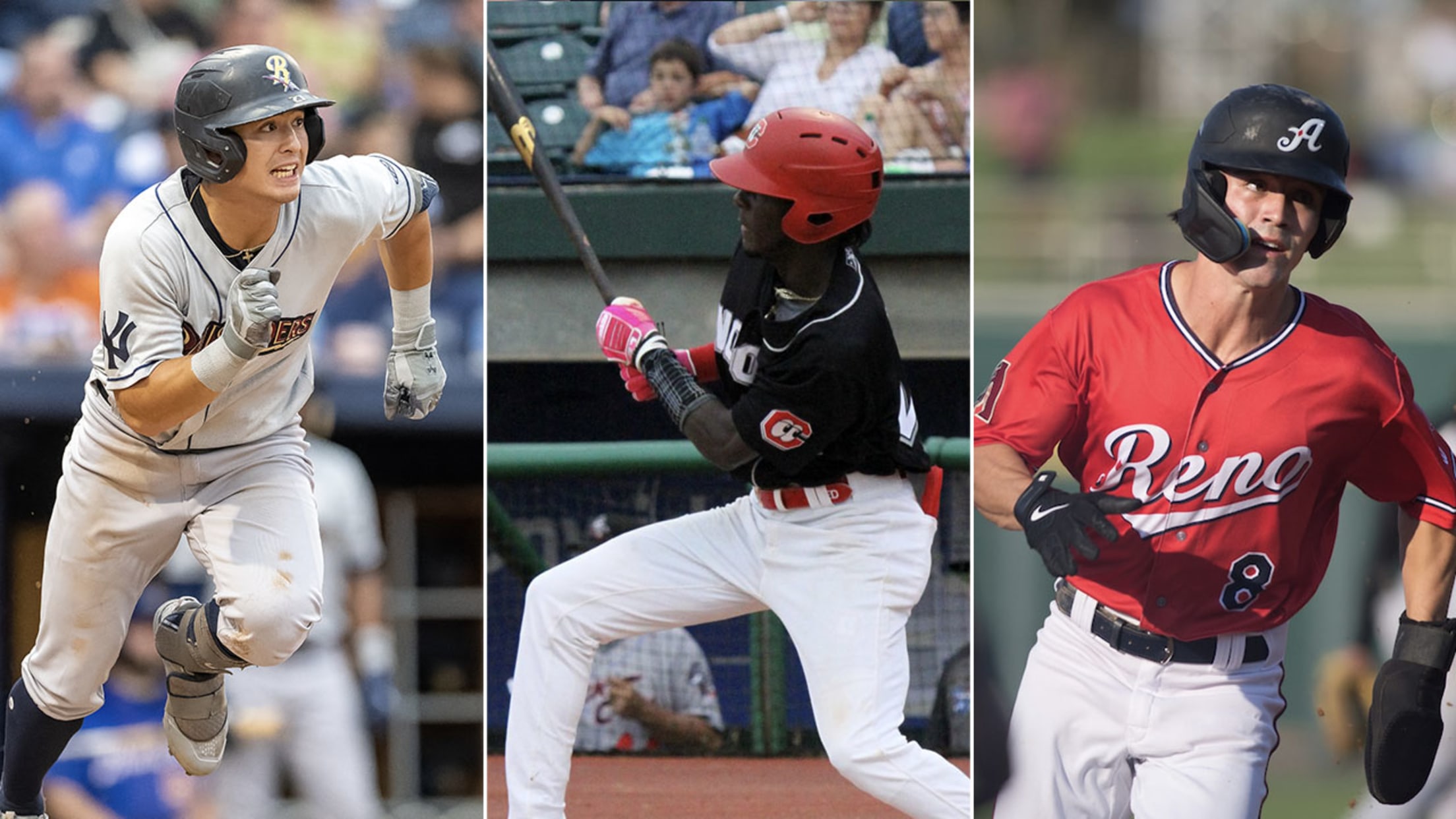 Was 2022 the most exciting season in Minor League Baseball history? From a power-speed perspective, the answer is an overwhelming yes. Since the data became available, dating back 65 years, no year has even approached the amount of dual threats that put their skills on display this season. A record
Cards' Gómez soars to new heights for home run crown
No. 30 Cardinals prospect belts 39 roundtrippers to lead Minors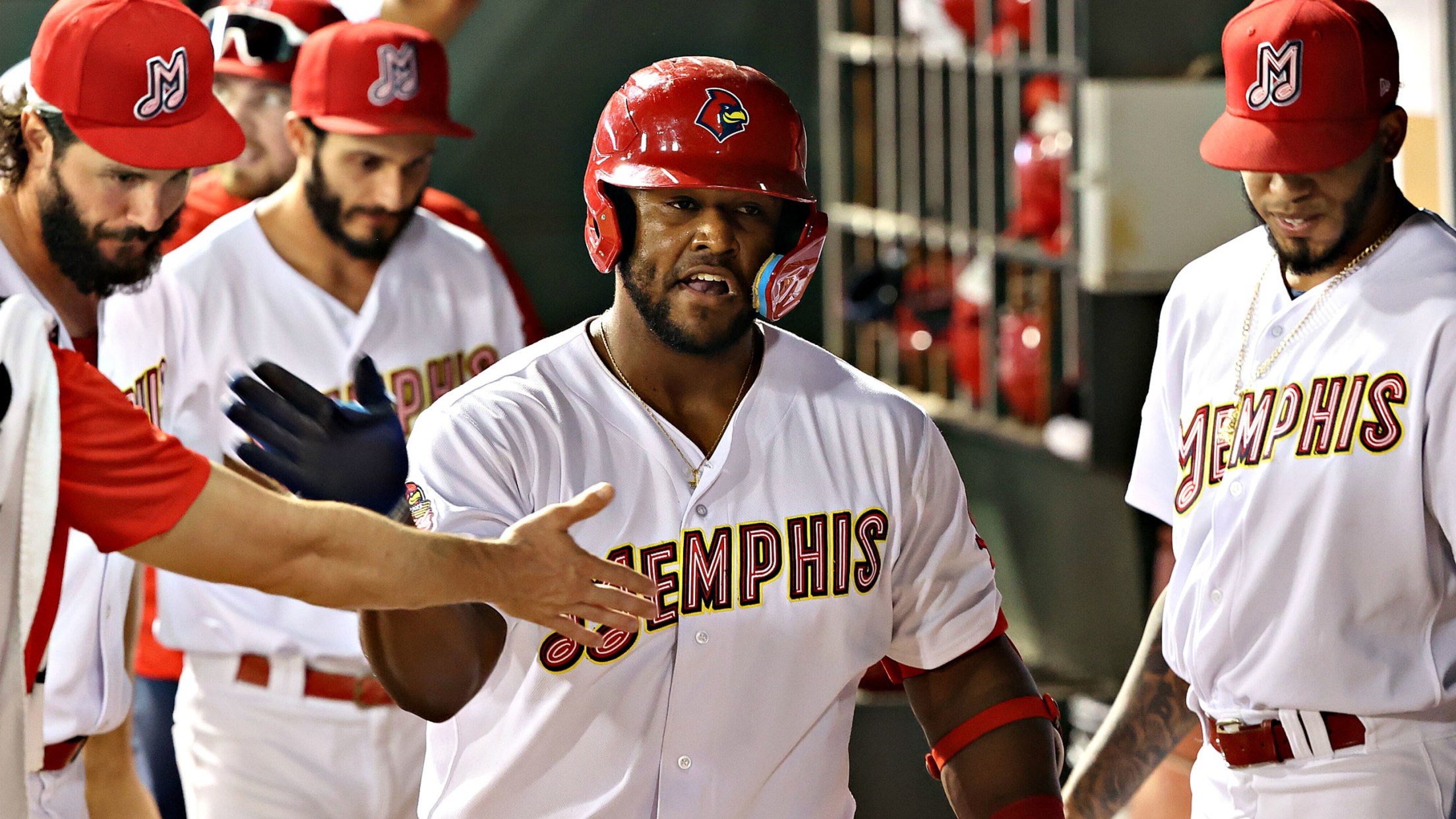 From free agent to this season's Minor League Baseball home run king. It's been quite a year for Moisés Gómez. The No. 30 Cardinals prospect launched 39 homers across the top two levels to claim the Joe Bauman Award, given annually to the top home run hitter in the Minors.
'Fitzy' connects with WooSox fans through clothing line
Triple-A WooSox team up with shortstop for unique merchandise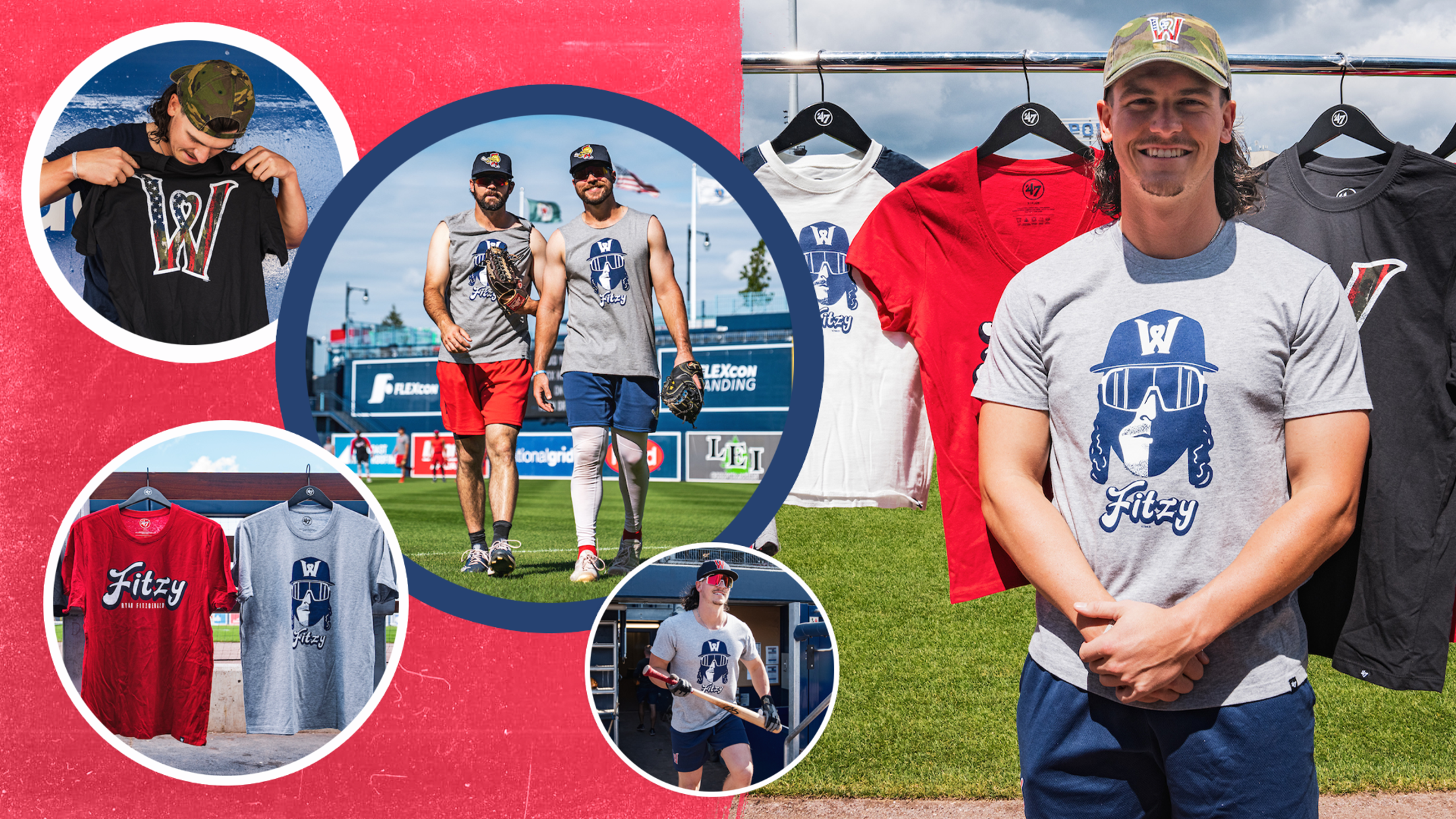 The first thing many people see when they look at Ryan Fitzgerald is his hair. His flowing, curly brown locks. Or "hockey hair," as the Red Sox prospect put it. So when it came time to decide a design that would kick off the first-of-its-kind clothing line collab between Triple-A
Frisco rallies, rides off with Texas League crown
Four-run 10th propels RoughRiders to first title in 18 years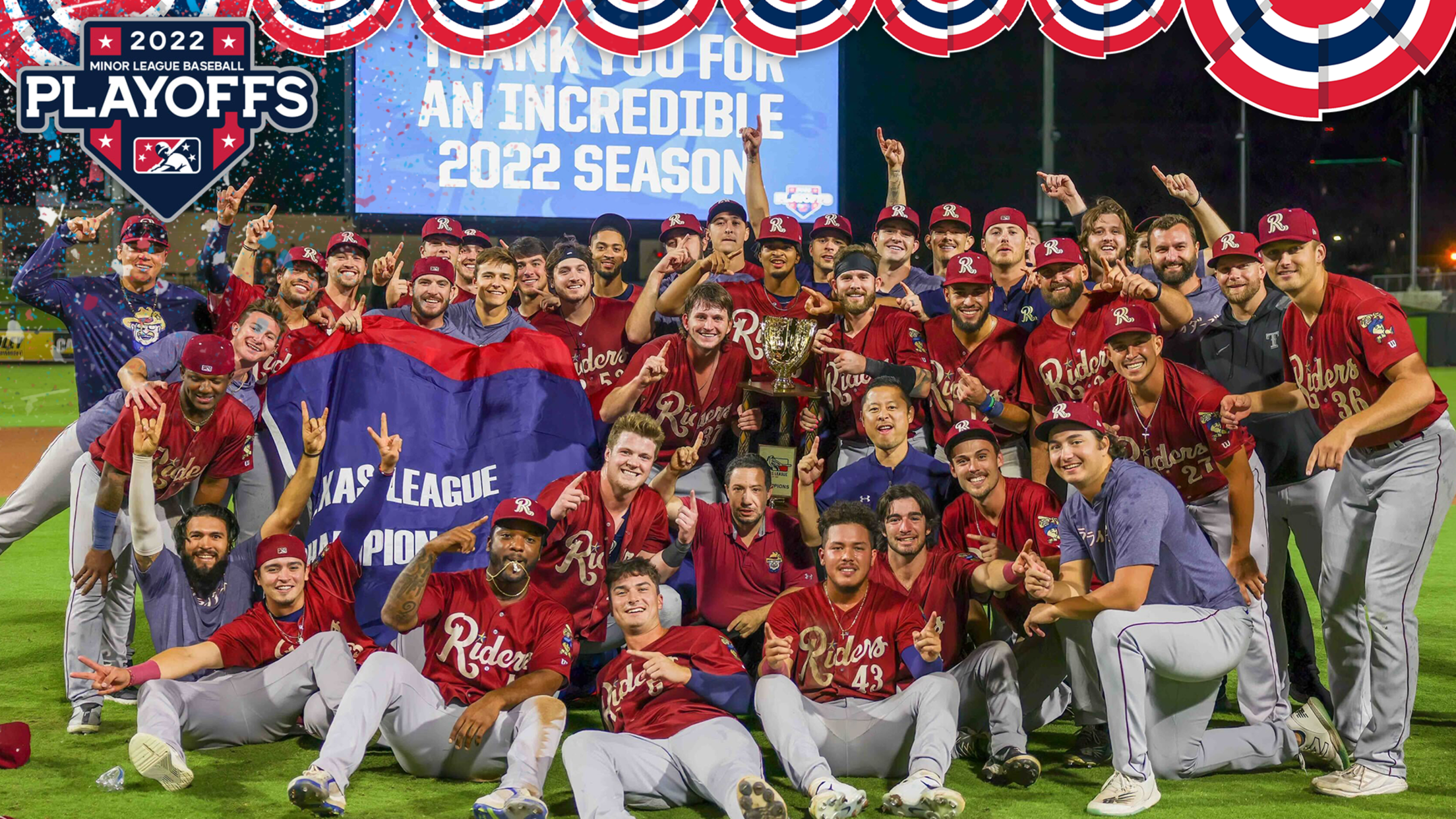 Stymied through seven innings, Double-A Frisco still managed to save the best for last. The RoughRiders rallied from deficits in the eighth and ninth innings before scoring four times in the 10th en route to a 7-5 championship-clinching win over Wichita at Riverfront Stadium. Evan Carter's two-run single in the
Bulls snare final Triple-A Triple Championship berth
Rays' Triple-A affiliate heads to its fifth consecutive postseason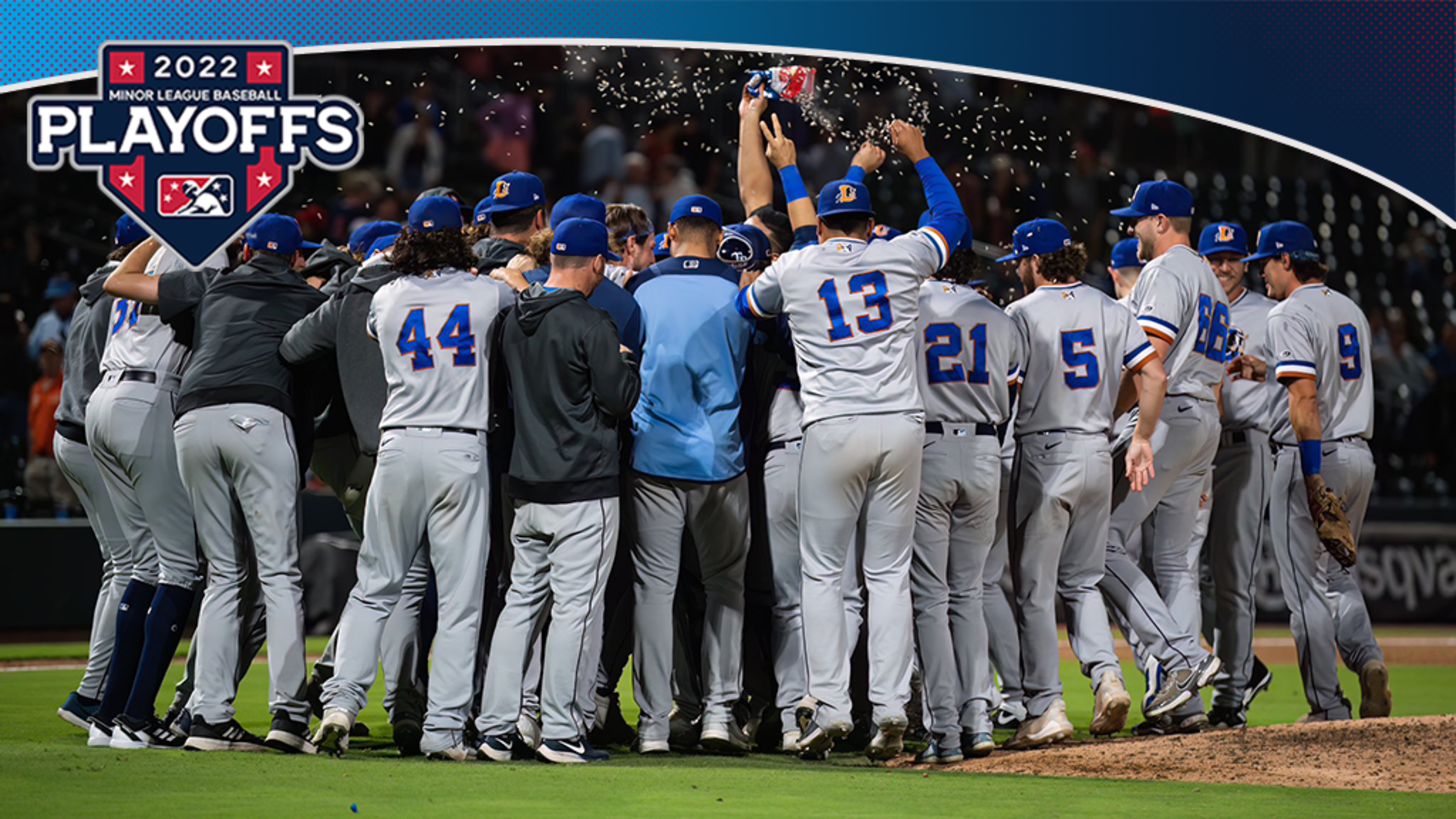 Road to The Show™: Twins outfielder Rodriguez
No. 93 prospect leaves mighty impression in small sample
Each week, MiLB.com profiles an elite prospect by chronicling the steps he's taken toward achieving his Major League dream. Here's a look at third-ranked Twins prospect Emmanuel Rodriguez. For more stories about players on The Road to The Show, click here. When he looks back on his time in the
Reno's Duzenack embarks on trip around the diamond
Arizona farmhand plays every position on the field for Reno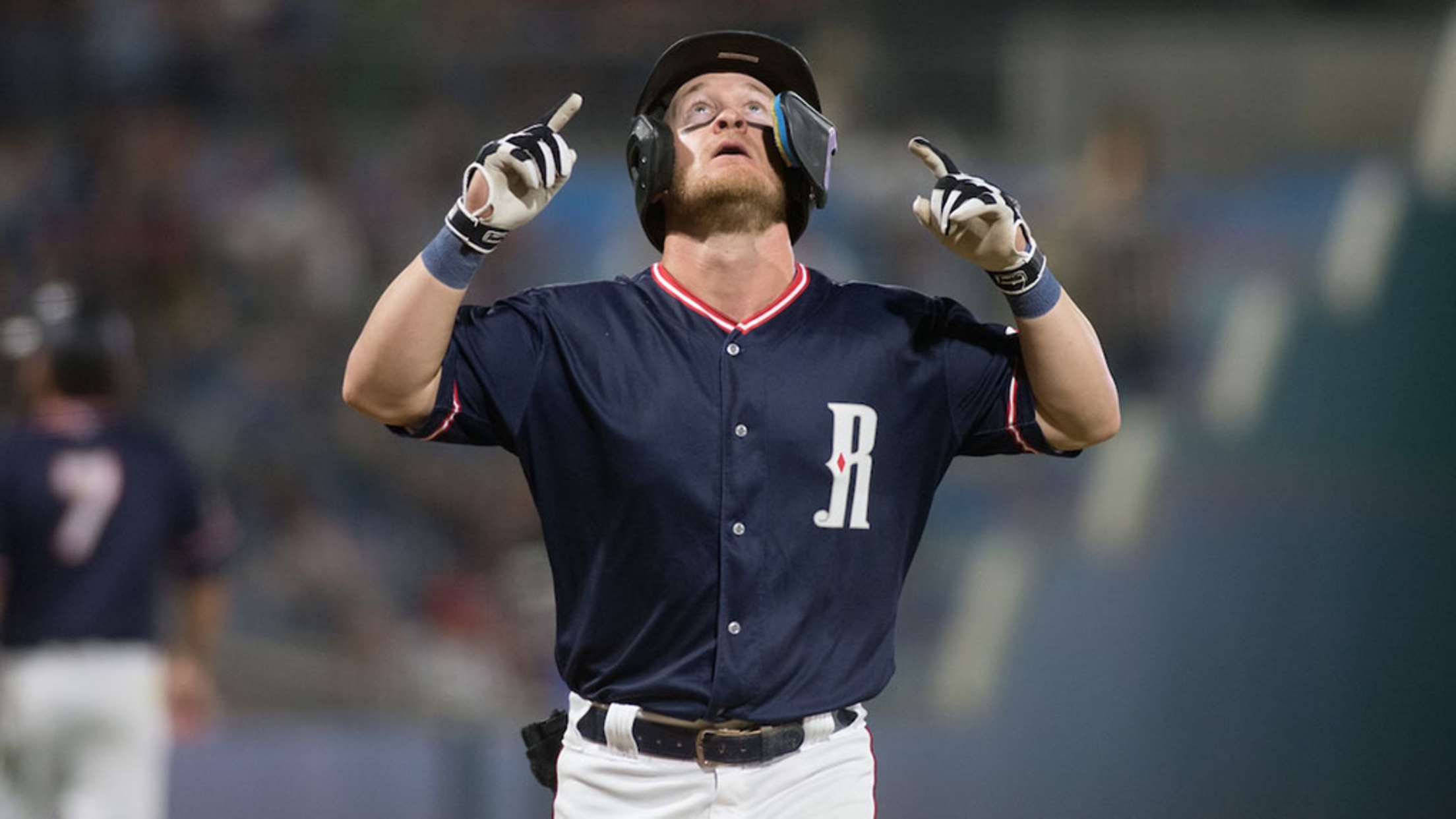 Camden Duzenack is no stranger to playing catcher, toiling at first base or even stepping on the rubber. But to play all nine positions in one game? Well, the Arizona farmhand can cross that off his bucket list. Duzenack played an inning defensively at each position before entering in the
Blue Wahoos rally to force decisive Game 3 in SL
Fletcher-Vance's grand slam keys Marlins affiliate's comeback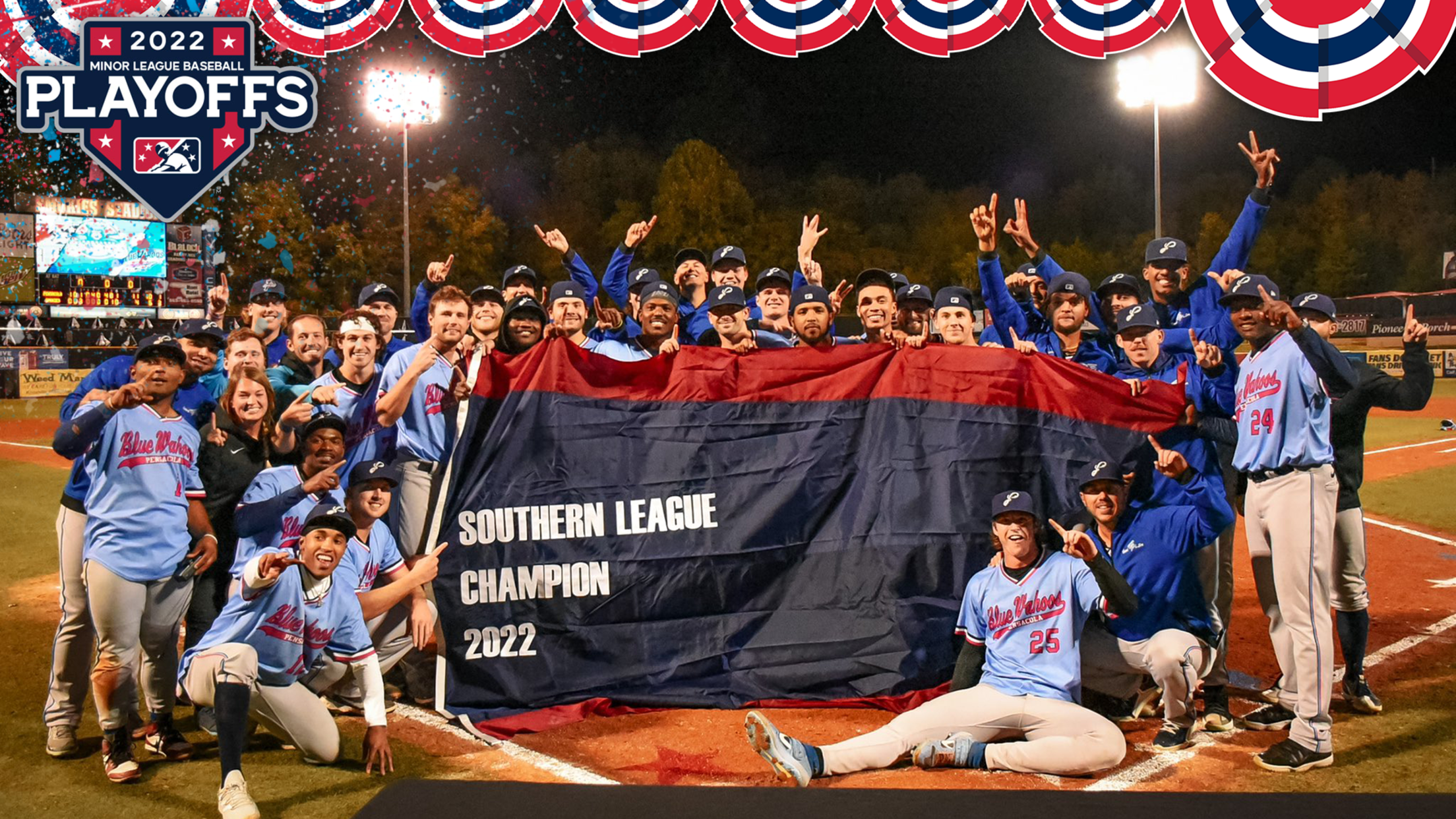 Domínguez, Wells help Patriots stave off elimination
Yankees affiliate scores its first Eastern League championship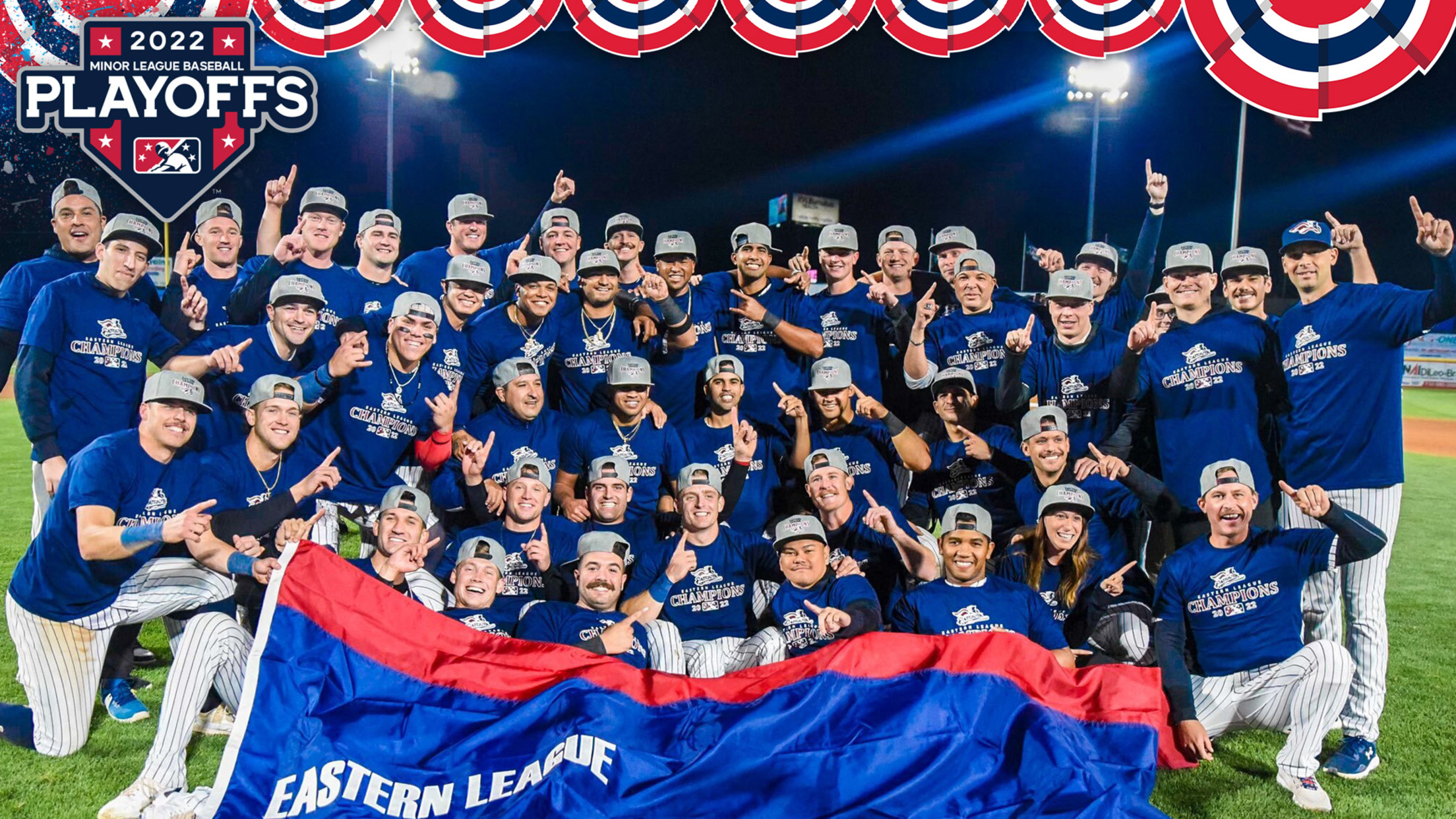 Knights' Colas mashes first two Triple-A dingers
Second-ranked White Sox prospect drives in three runs in slugfest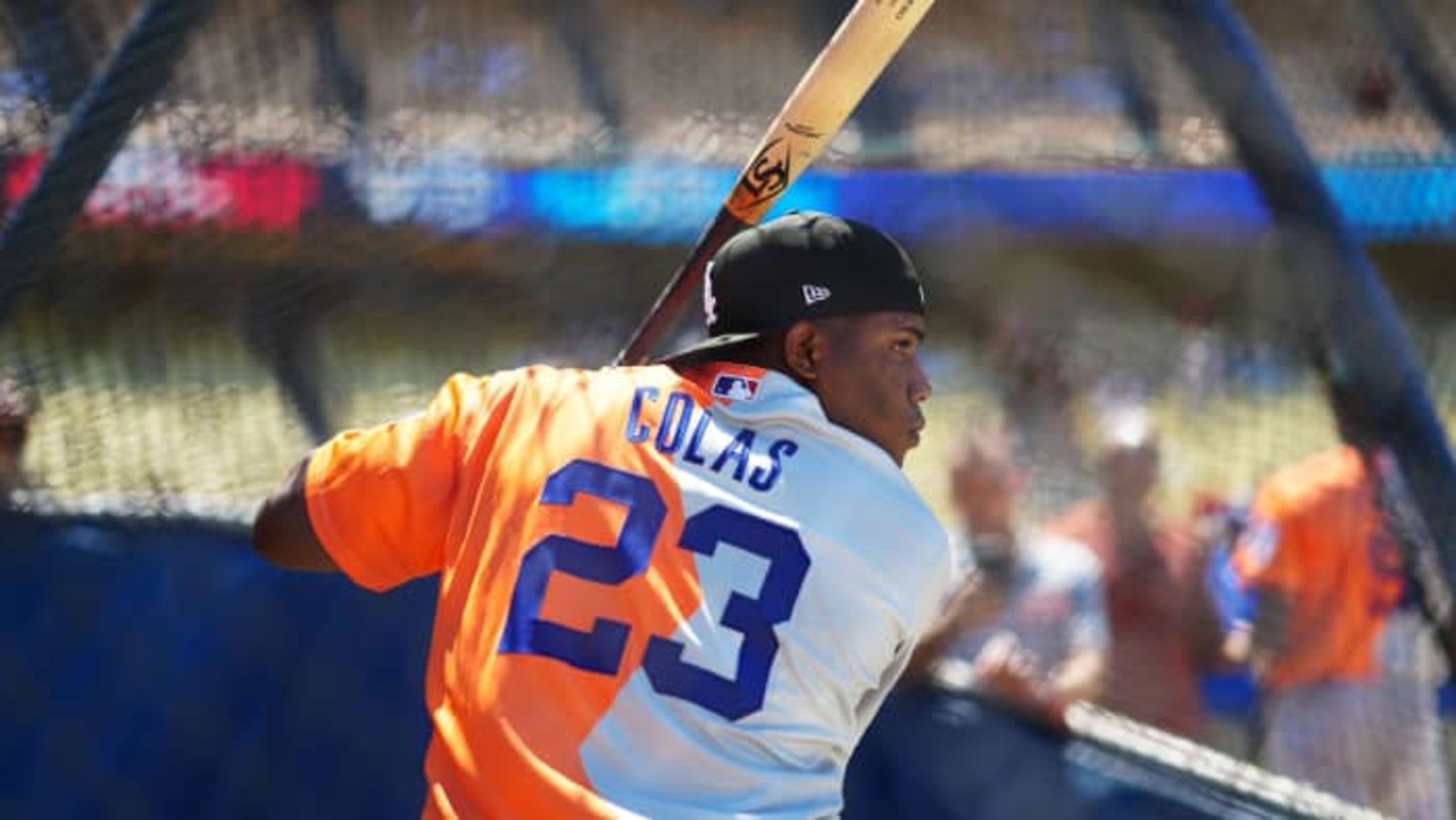 Oscar Colas just put the Minors' highest level on notice. The second-ranked White Sox prospect, who quickly earned a reputation throughout his rookie campaign for displaying brute raw power, hammered a pair of jaw-droppers for his first two long balls at the Triple-A level -- as part of a three-hit
Kapers muscles Frisco into Texas League Finals lead
RoughRiders rally late, come through in extras to win title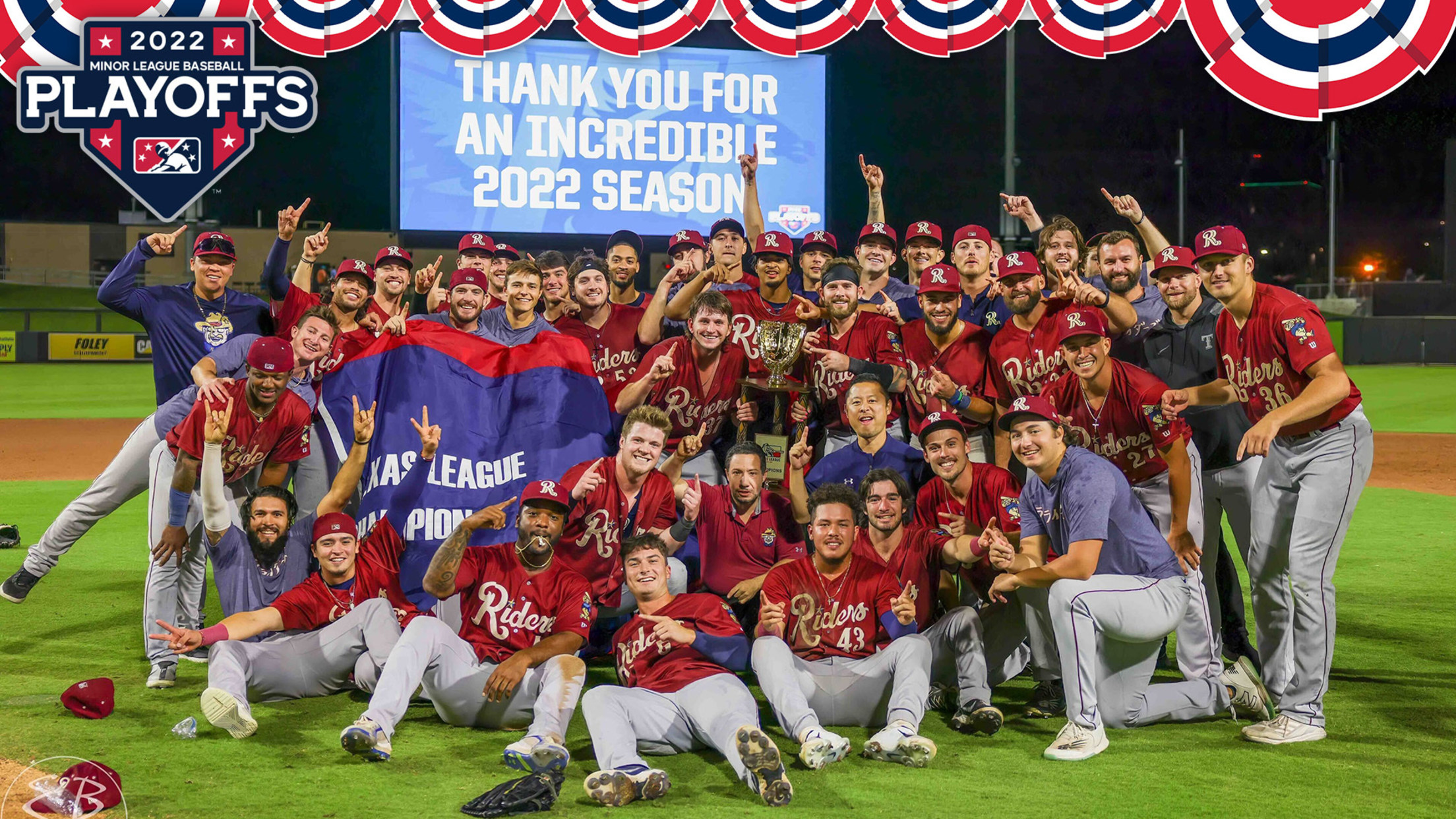 Frontier Field run by father-son groundskeeper duo
Red Wings' ballpark grounds crew headed up by Buonomo duo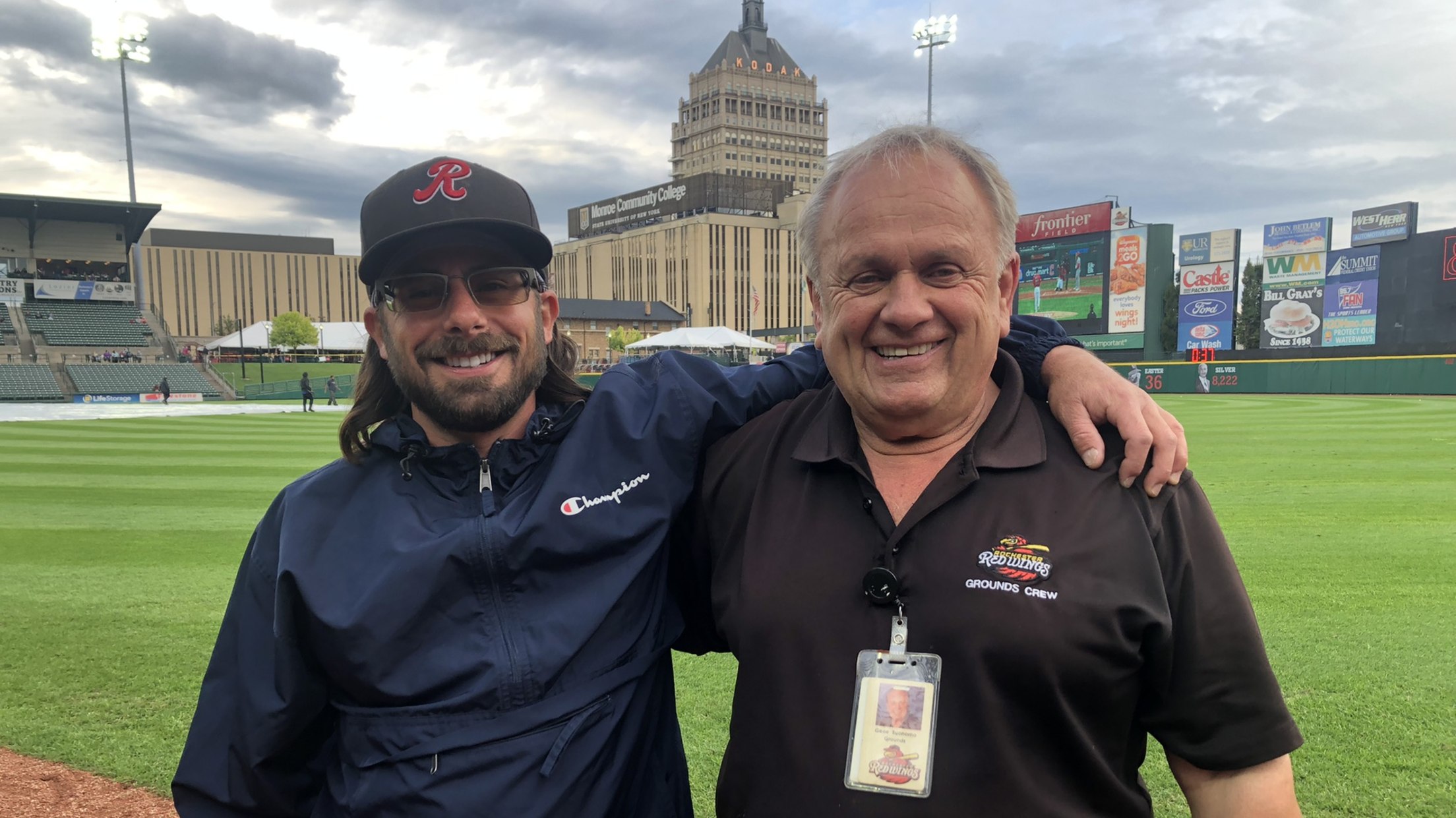 ROCHESTER, N.Y. -- Gene and Geno Buonomo are separated by one letter and not much else. Gene is the head groundskeeper for Triple-A Rochester while Geno, his son, is the assistant groundskeeper. As for how Geno came to Gene's line of work, it must've been in the genes. Right? "Uhhh,
Podcast: Tyler's World Baseball Classic travels
Tyler describes experience at World Baseball Classic qualifiers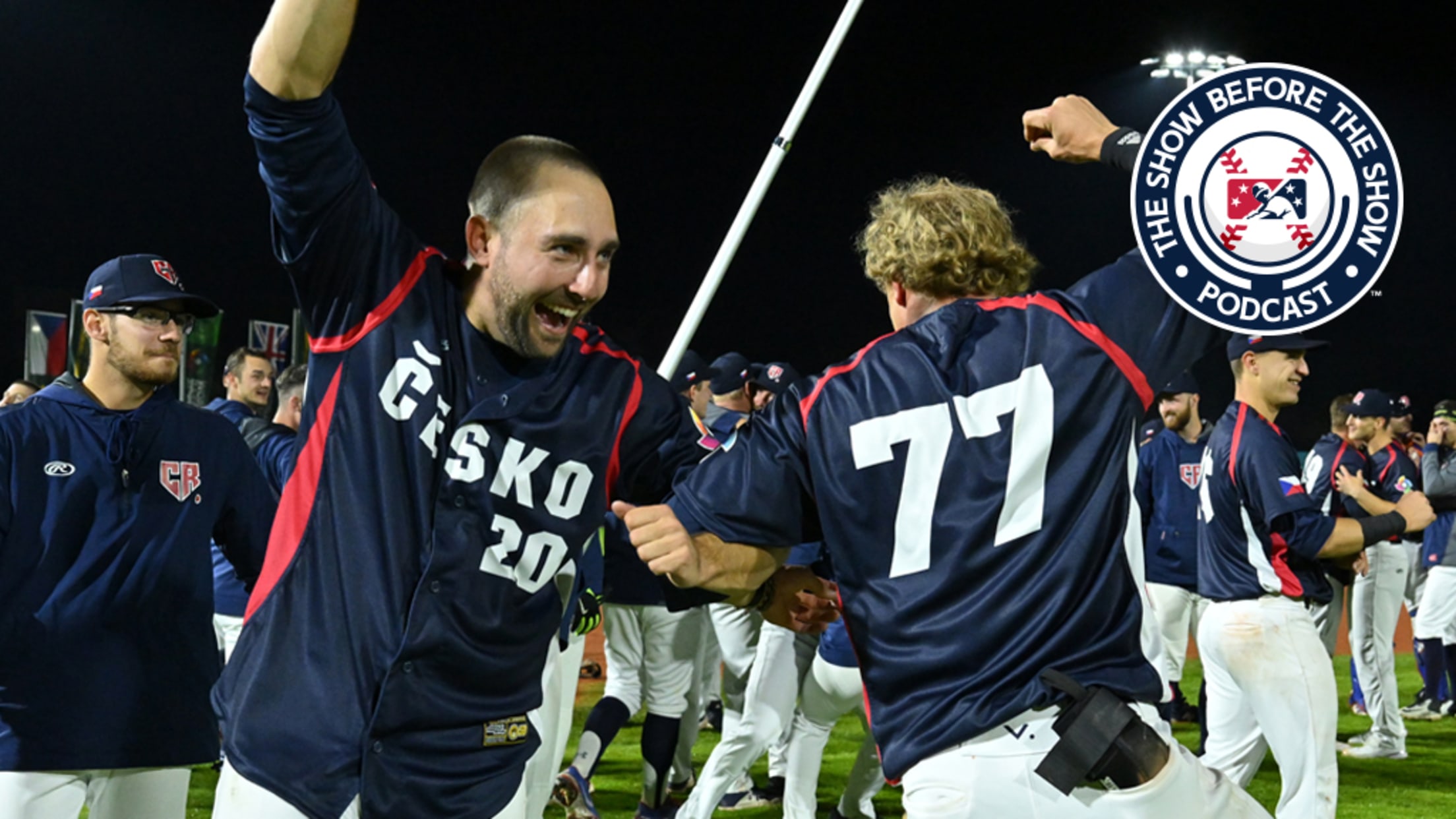 Check out the latest episodes of The Show Before the Show, MiLB.com's official podcast. A segment rundown is listed below, in case you want to skip to a particular section. Like the podcast? Subscribe, rate and review on Apple Podcasts. The podcast is also available via Spotify, Stitcher and other
'Stars in the making': Caray twins maintain family legacy
Chris and Stefan Caray form a dynamic broadcast duo in Amarillo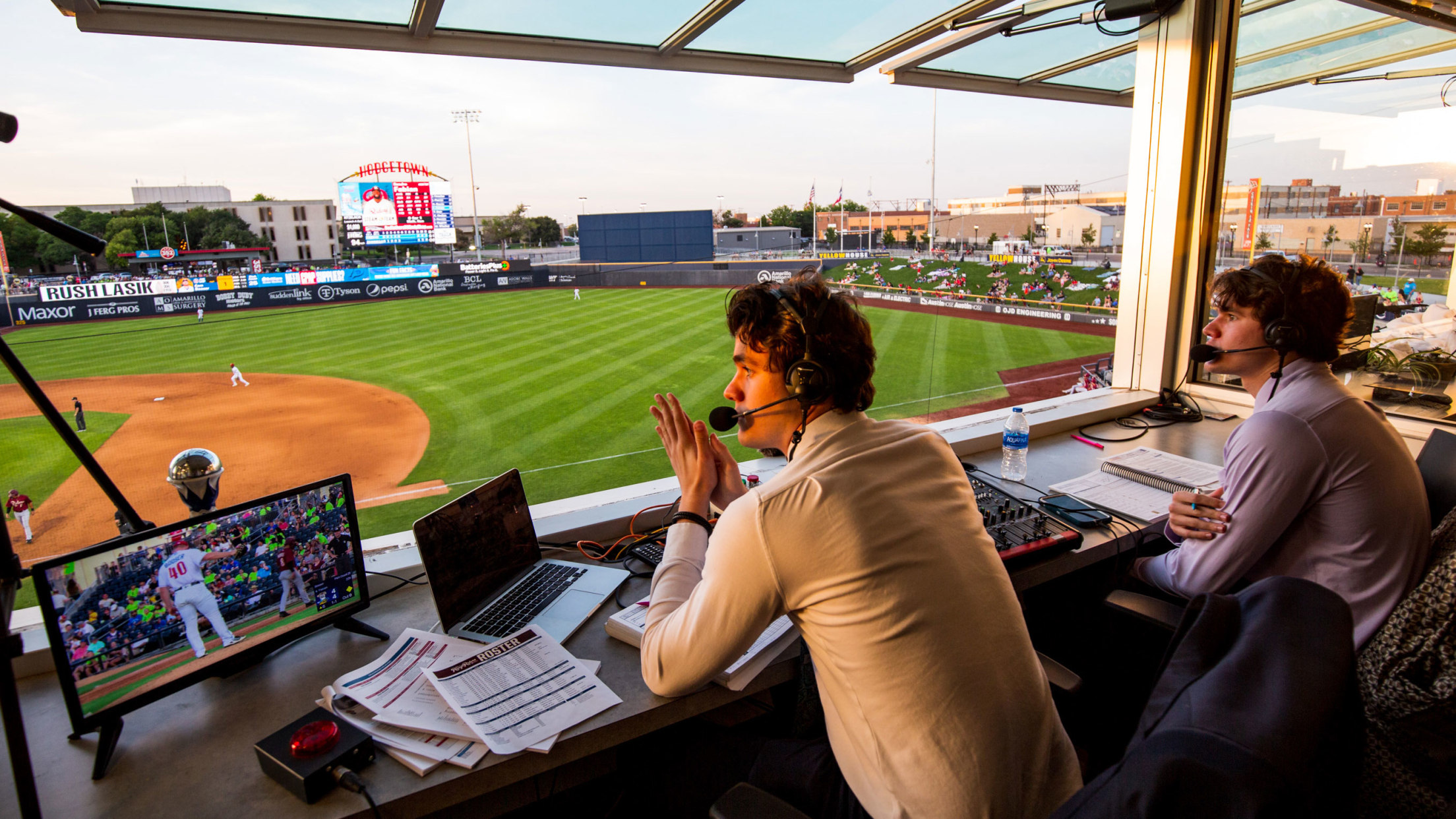 It might seem like Chris and Stefan Caray knew their career paths from the time they spoke their first words. Their father is a baseball broadcaster. Their uncle is a baseball broadcaster. Their grandfather was a baseball broadcaster. And their great-grandfather, as far as Cubs and some Cardinals fans are
Prospect Q&A: Astros' Dirden dishes on approach
Houston's No. 12 prospect discusses his plan at the plate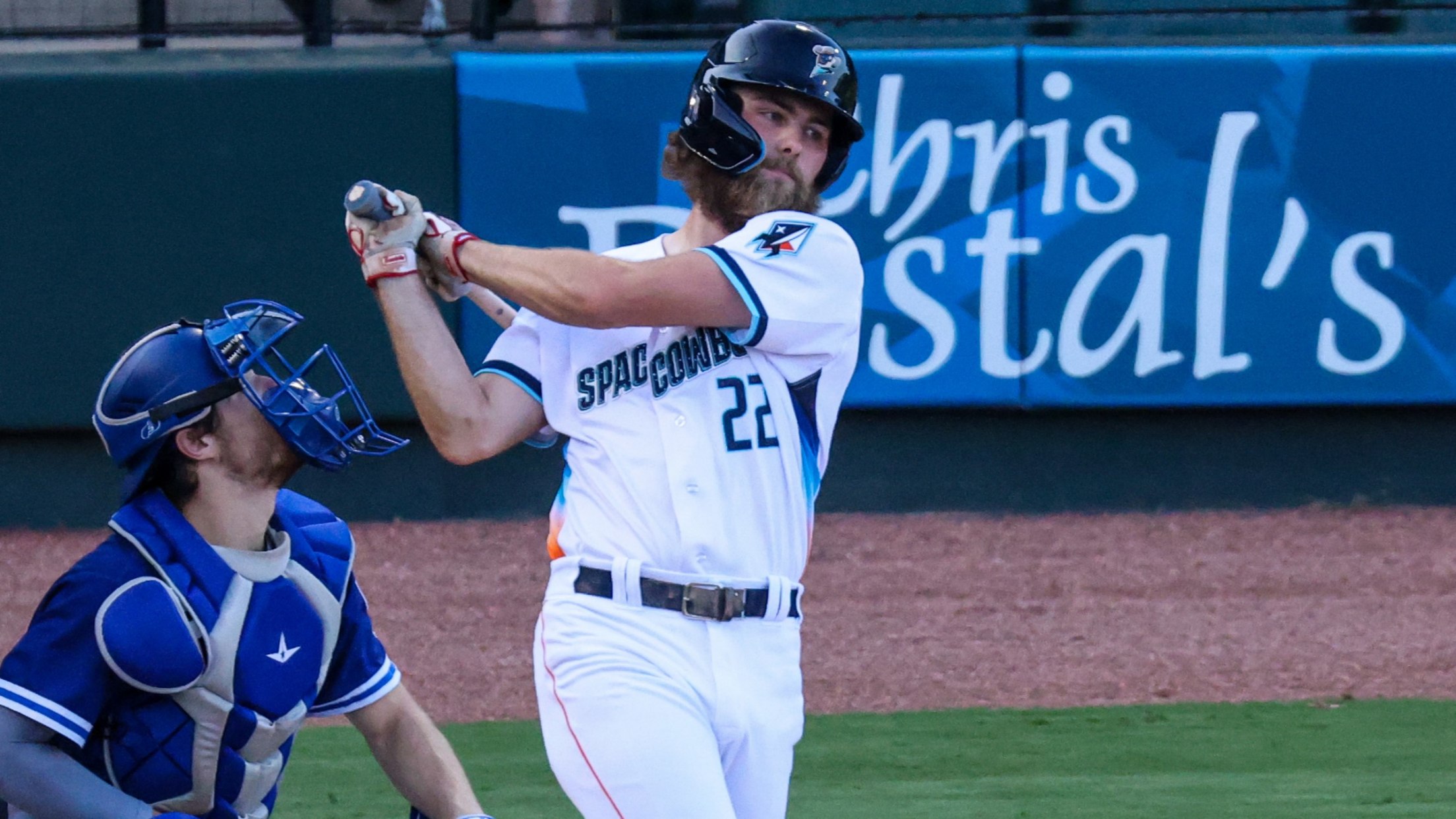 The shortened Draft in 2020 created some unique circumstances for players like Justin Dirden. The Astros' No. 12 prospect was in the midst of a breakout senior season at Southeast Missouri State before the shutdown, batting .414 with nine homers and 26 RBIs in 17 games. He was in a
South Bend scores second championship in three years
Cubs' High-A affiliate won consecutive road games to score title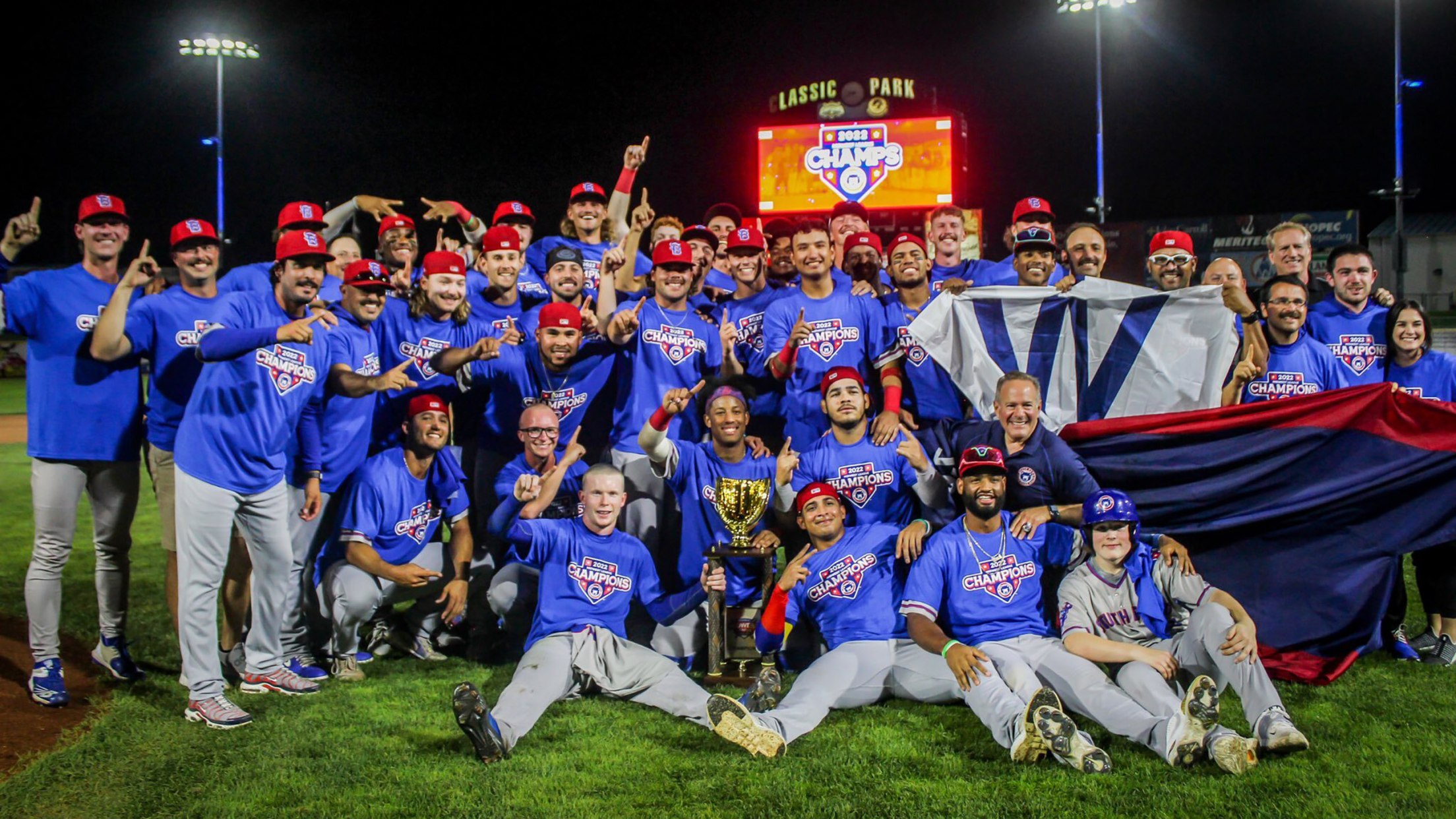 Just call them the do-or-die kids. In their second consecutive decisive Game 3 of the postseason, the High-A South Bend Cubs again rose to the occasion by slugging their way to a Midwest League crown with a 7-4 victory over Lake County in the Championship Series on Wednesday at Classic
Rays get another Minor League title from Hot Rods
Strong pitching leads Bowling Green to second consecutive title
For the second year in a row, the Bowling Green Hot Rods have taken home a title. The Rays' High-A affiliate bounced back from a big defeat in Game 2 and shut down the powerful Aberdeen offense en route to a 4-0 victory in a decisive Game 3 to claim
West Point grad Rosoff balances life in baseball, military
West Point graduate balances careers in baseball, military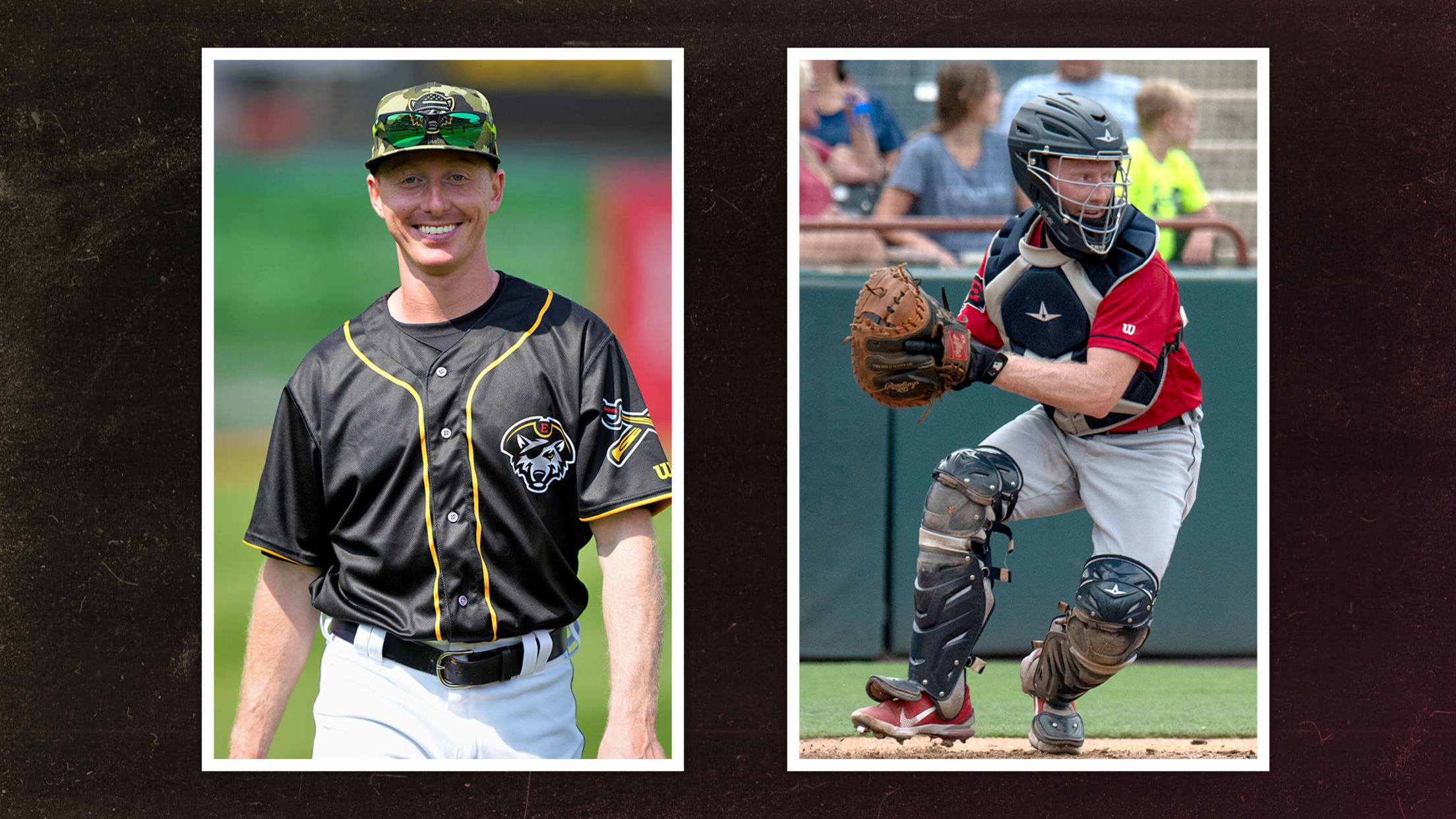 ERIE, Penn. -- When Double-A Erie catcher Jon Rosoff steps to the plate at UPMC Park, an Army running cadence song plays over the PA. This anomalous walk-up music, more evocative of boot camp than ballgame, encapsulates Rosoff's dual existence. Since signing with the Tigers organization in 2018, he's balanced
Perfect in postseason, Mets win first FSL title since '06
Perfect in playoffs, Mets affiliate wins first crown since 2006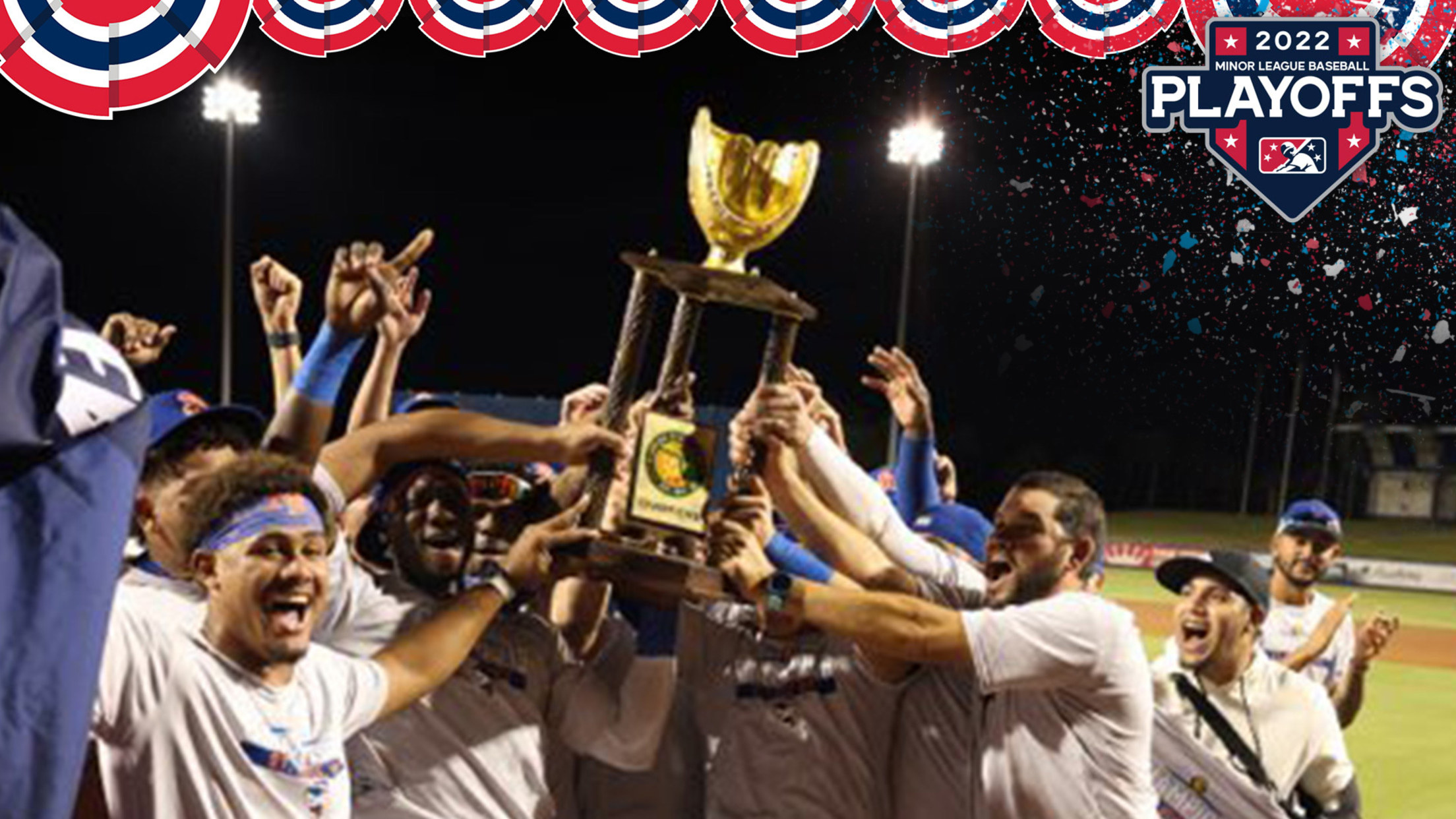 The St. Lucie Mets needed an improbable home run to take Game 1 of the Florida State League Championship Series. On Tuesday, though, they took full control of their destiny. New York's Single-A affiliate took home a league title for the first time since 2006, defeating Dunedin, 6-3, at Clover
RiverDogs sweep to second straight championship
Rays affiliate goes 4-0 in postseason en route to Carolina crown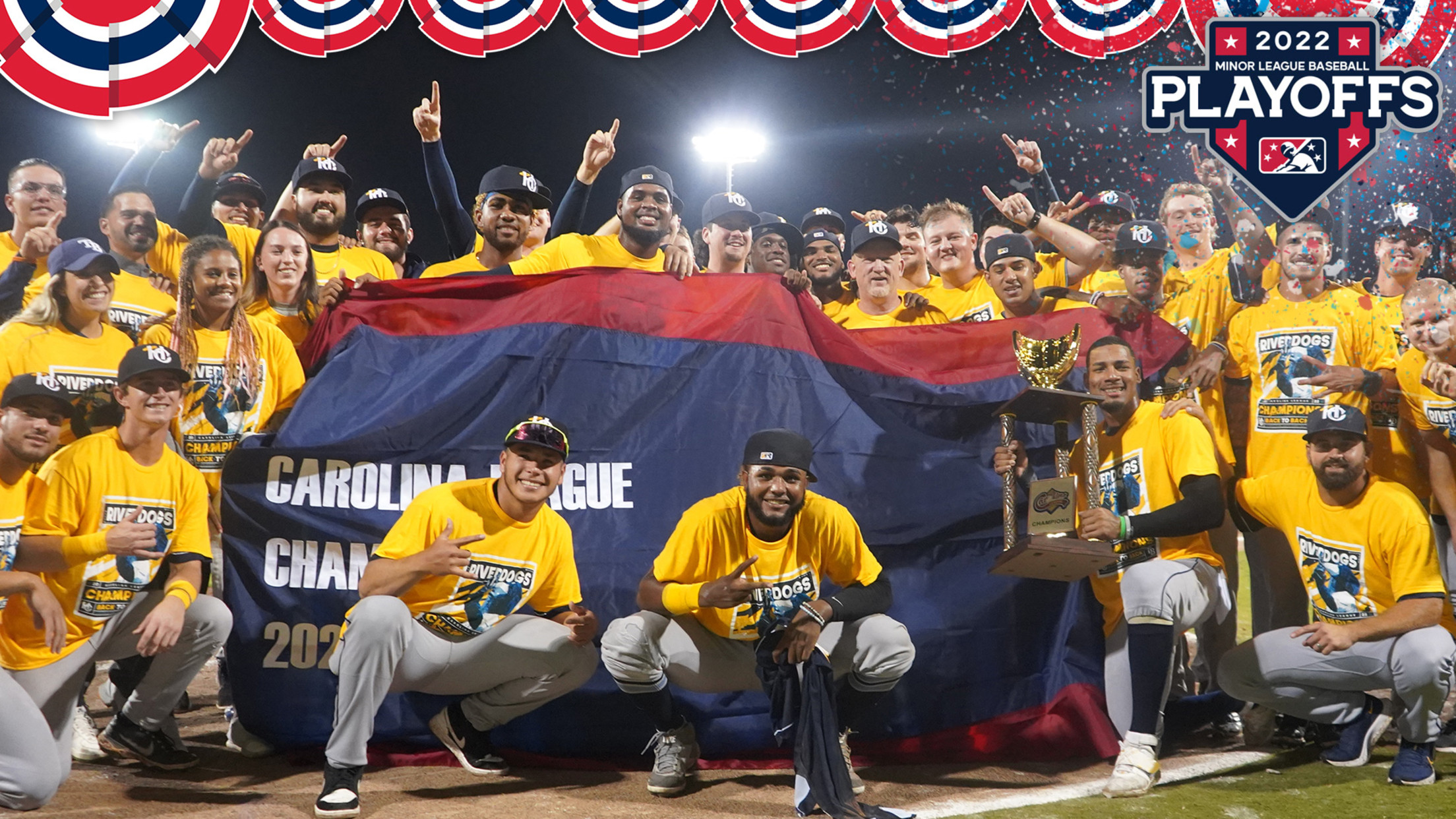 Much like it did all season long, Charleston dominated in the playoffs en route to a second straight title. The Single-A Rays affiliate completed a sweep of the Carolina League Championship Series with a convincing 6-2 victory over Lynchburg on Tuesday night at Bank of the James Stadium.
Storm blow through to take California League crown
Winning streak propels Lake Elsinore to first title since 2011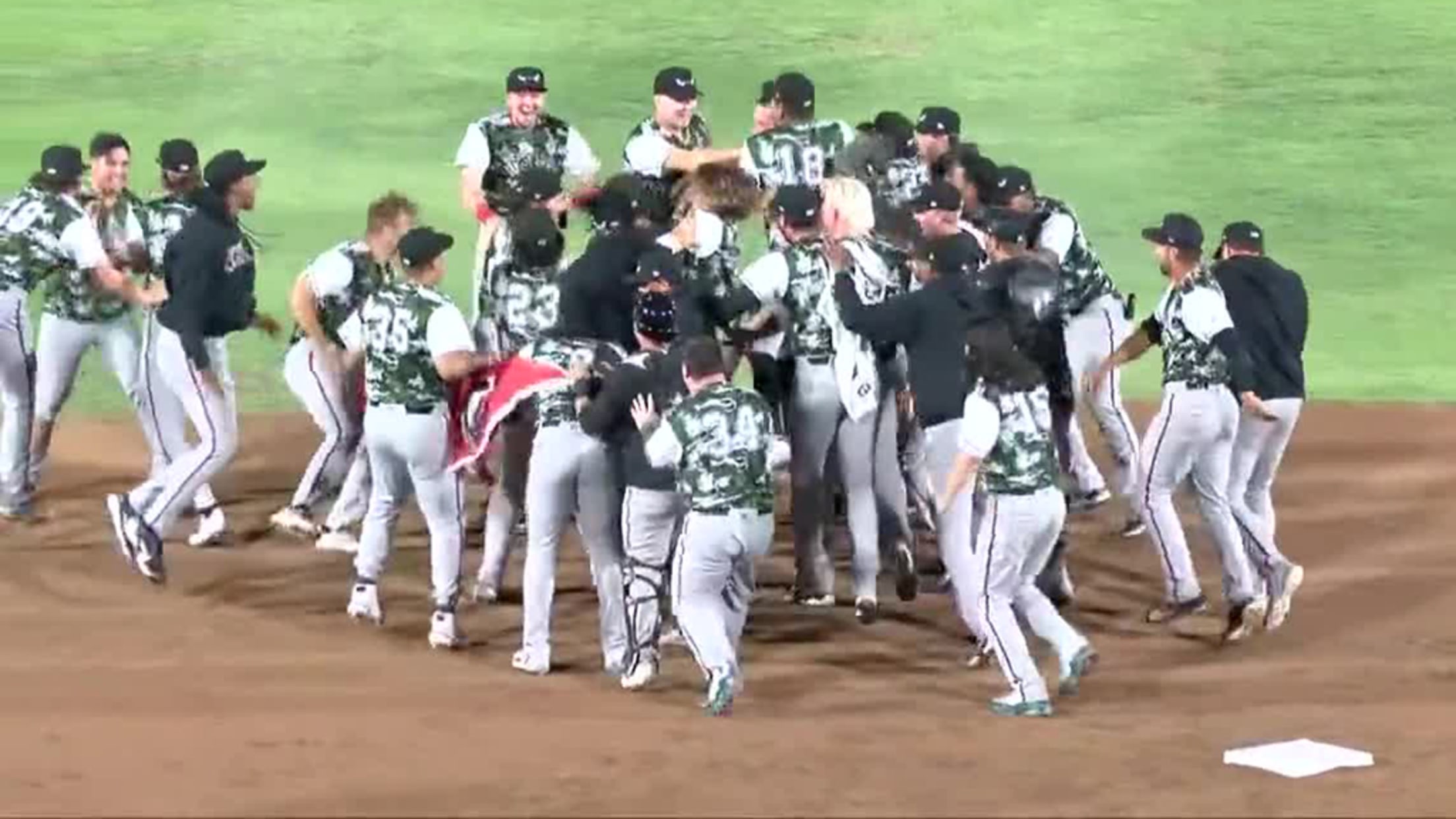 The winds started howling during the final week of the regular season, and only after claiming their first title in 11 years, did the Storm finally die down. Buoyed by a strong pitching performance from Victor Lizarraga and a knack for the clutch hit, Single-A Lake Elsinore held off Fresno,