The 2023 Triple-A All-Stars and award winners
Cards' Baker, Winn, Dodgers' Busch rise above the rest all year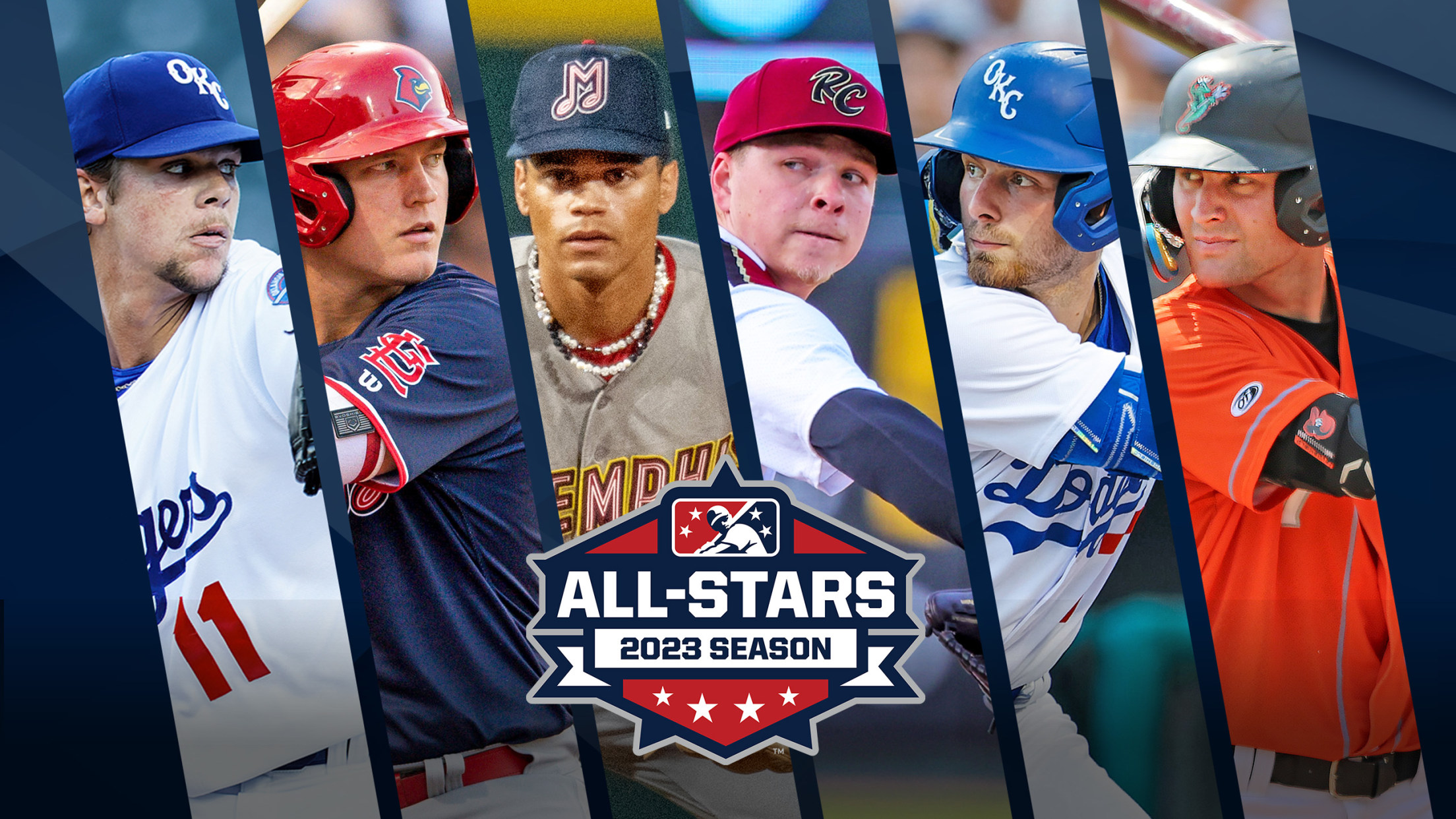 With the completion of the Triple-A Championship Game, the Minor League season is officially over. And even though the MiLB Awards show aired on MLB Network on Monday night, there are still a few more honorees to recognize at the Minors' highest level. Minor League Baseball already revealed its end-of-season
Jays' Tiedemann impresses family at Fall League
Top Blue Jays prospect strikes out seven in five innings for Surprise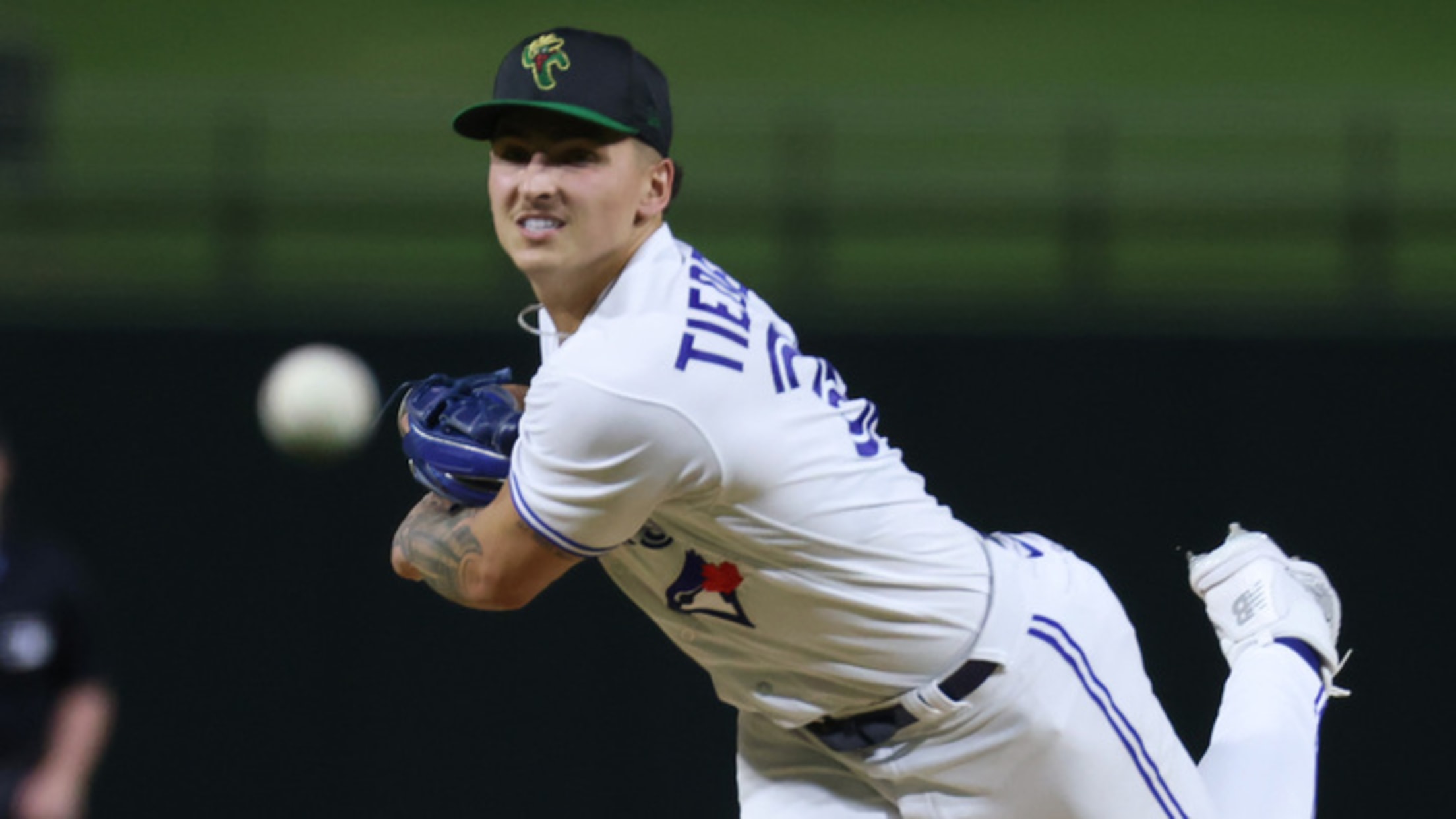 SURPRISE, Ariz. – Donning a Surprise Saguaros hat for the first time, little did Ricky Tiedemann know he had another surprise in store during his Arizona Fall League debut on Tuesday night. While warming up, the Blue Jays' No. 1 prospect looked up in the stands and saw his parents,
Road to The Show™: Guardians' slugger Manzardo
No. 58 overall prospect finds power, consistency following trade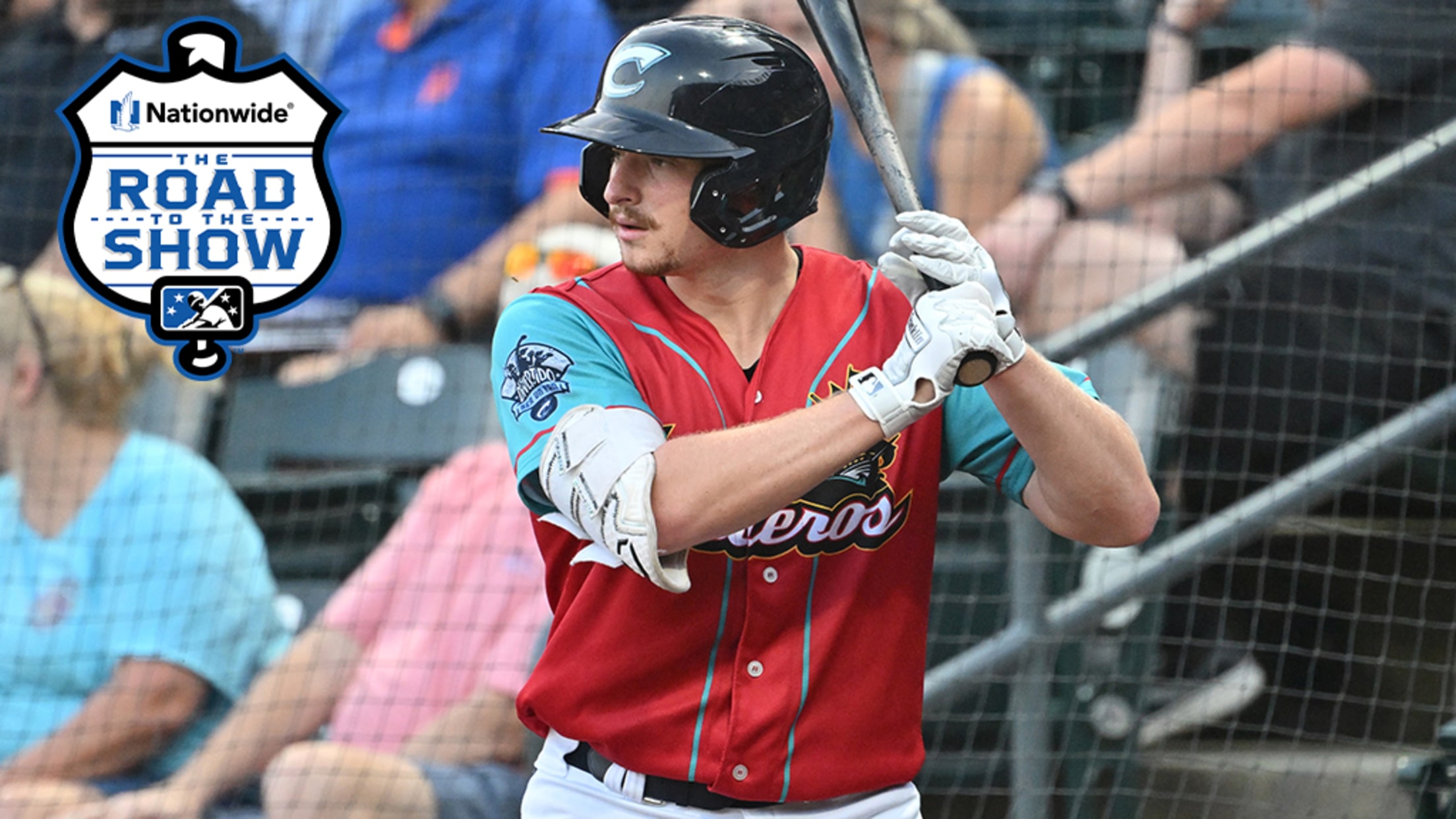 Each week, MiLB.com profiles an elite prospect by chronicling the steps he's taken toward achieving his Major League dream. Here's a look at Guardians' second-ranked prospect Kyle Manzardo. For more stories about players on The Road to The Show, click here. It took a little while for Kyle Manzardo to
Holliday tops Minor League hitters in 2023
Baseball's No. 1 prospect climbed four levels of Orioles systeam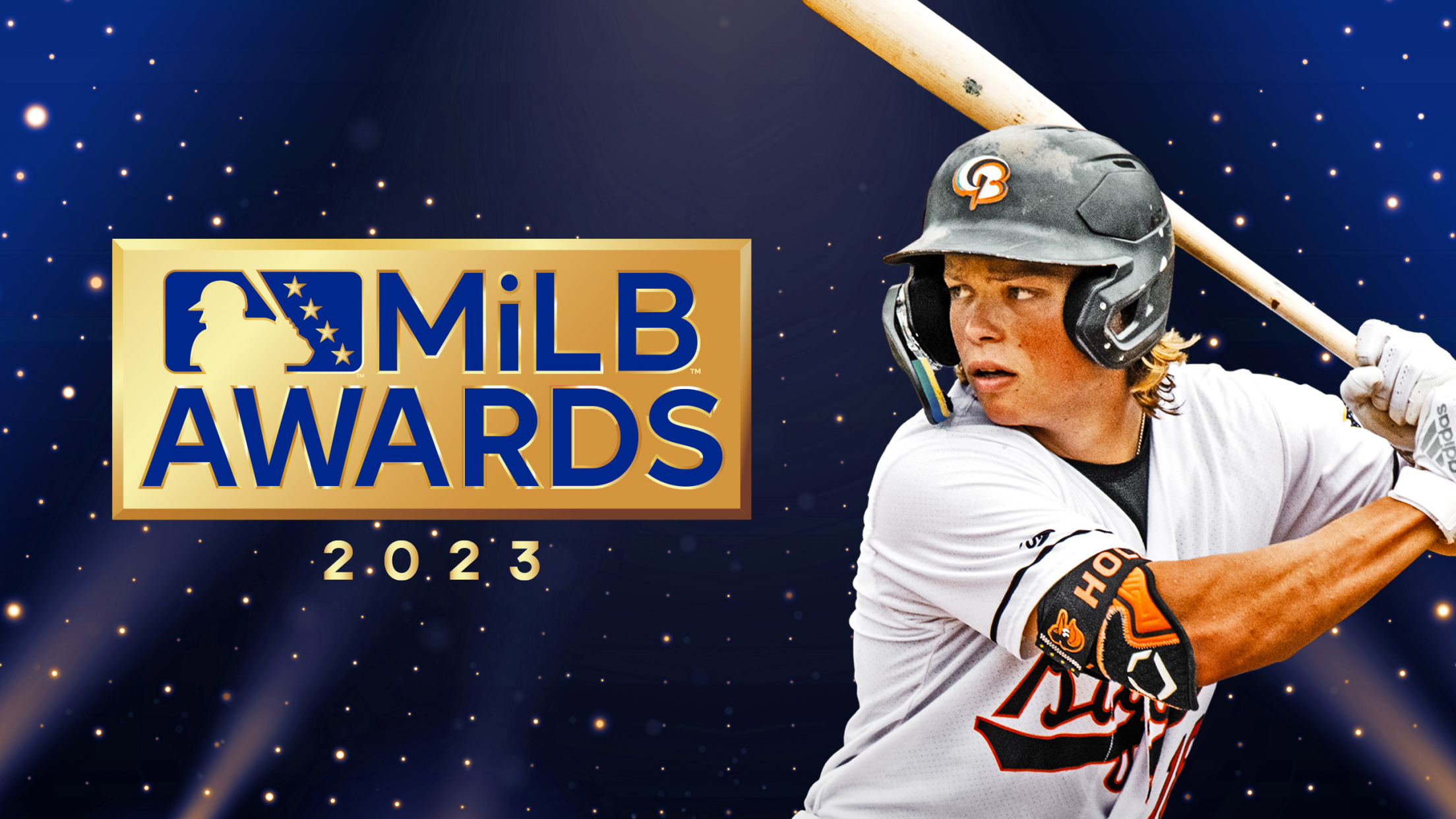 The No. 1 pick in the Draft always has a lot of expectations heaped upon them. Like it or not, the spotlight on that prospect always burns brighter, with intense scrutiny from the get-go. Jackson Holliday clearly doesn't mind having all eyes on him, and the harshest critics have to
Thorpe hurls way to Prospect Pitcher of Year
Fifth-ranked Yankees prospect led the Minors with 182 strikeouts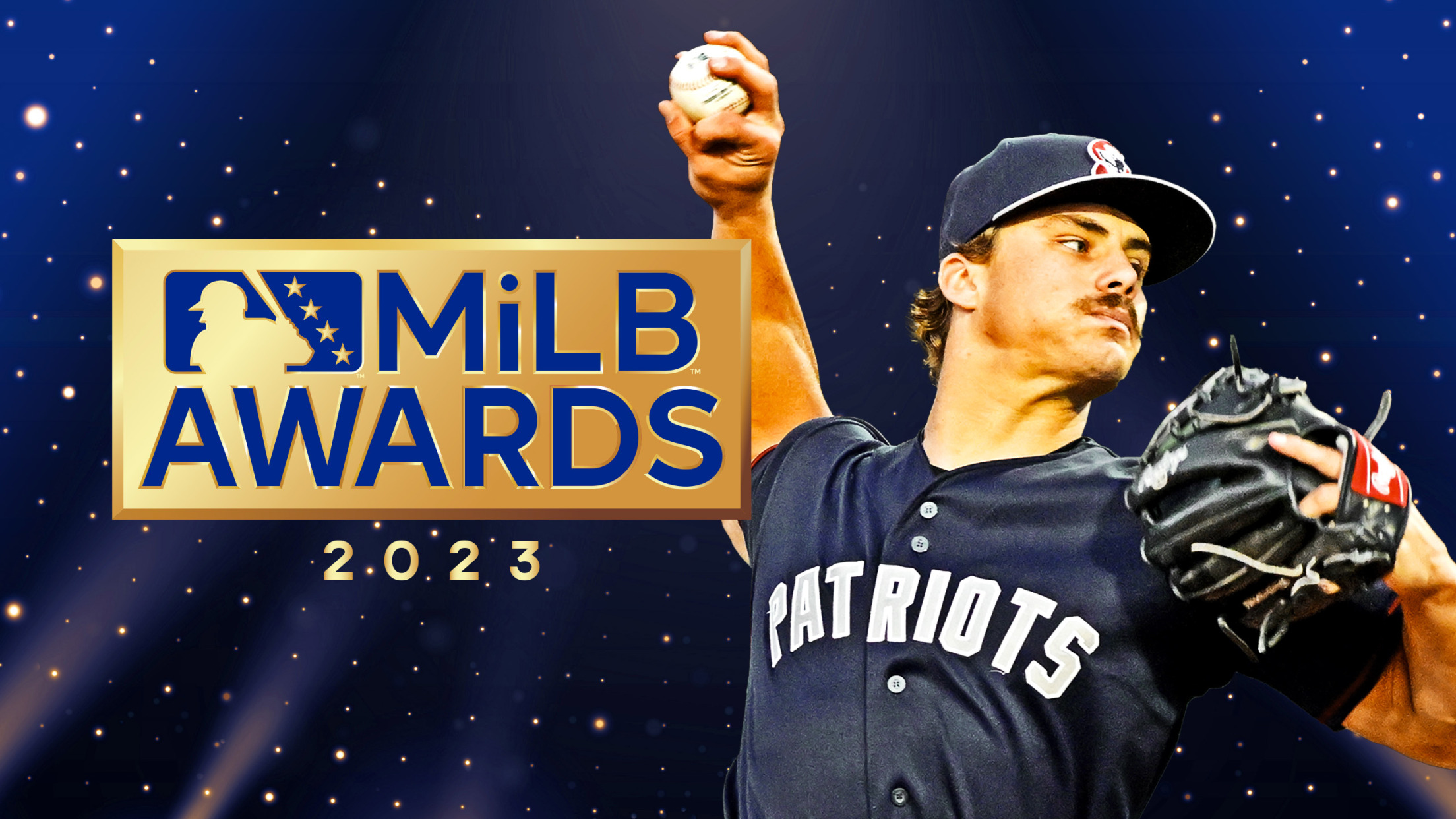 When the Yankees selected Drew Thorpe 61st overall in the 2022 MLB Draft, they chose to not have him pitch the rest of the season, instead building him up in the weight room for a debut in 2023. That decision paid off immediately, as the 6-foot-4 right-hander turned in one
Here are the Prospect Teams of the Year
First, second teams of the year named for 2023 season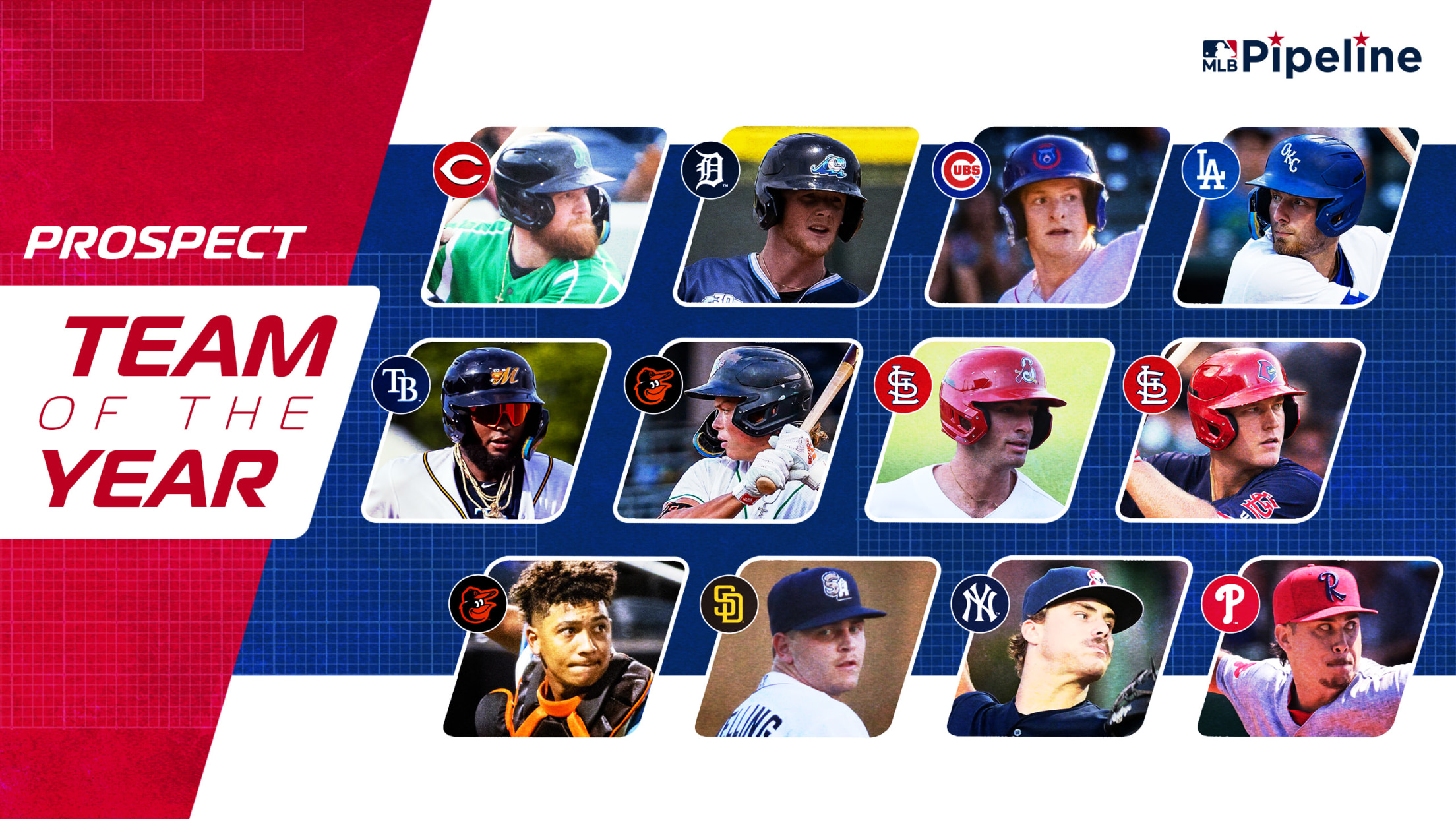 Another incredible Minor League season is in the books, one that was full of amazing performances across all levels. On Monday, those accomplishments were honored, from Hitting and Pitching Prospect of the Year Awards to best home run and defensive play. As has been the custom every year there's been
The inaugural MiLB Awards Show results
Holliday, Thorpe, Caminero, Salas honored for 2023 season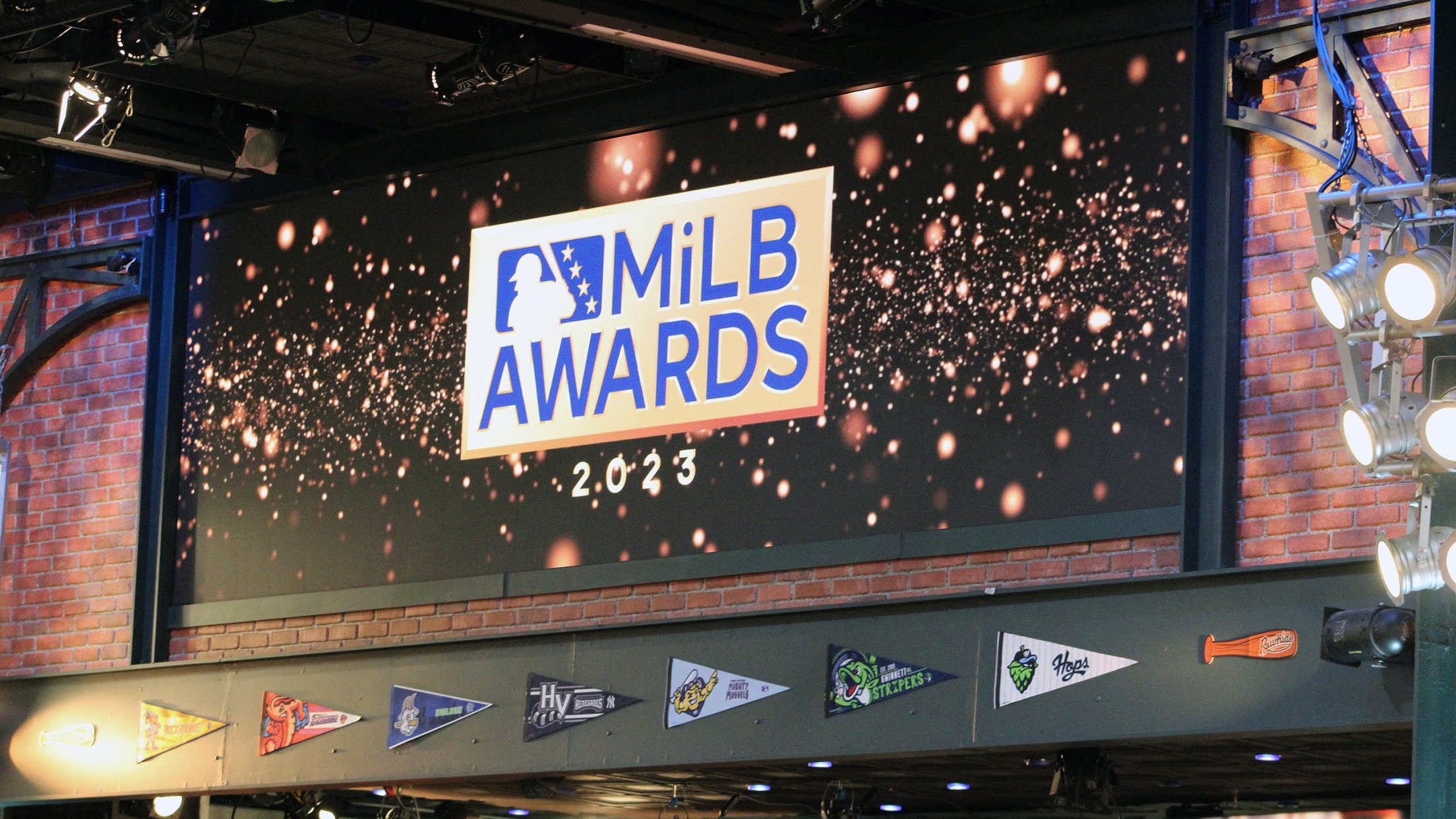 The inaugural MiLB Awards Show aired on MLB Network on Monday night, with a lot of hardware getting handed out. Miss the show? Don't sweat it! We've got you covered. Here's a rundown of the finalists for each award and who walked away with the wins. Minor League Hitting Prospect
Arizona Fall League set for Opening Day
What to expect from the 31st season of AFL action in the desert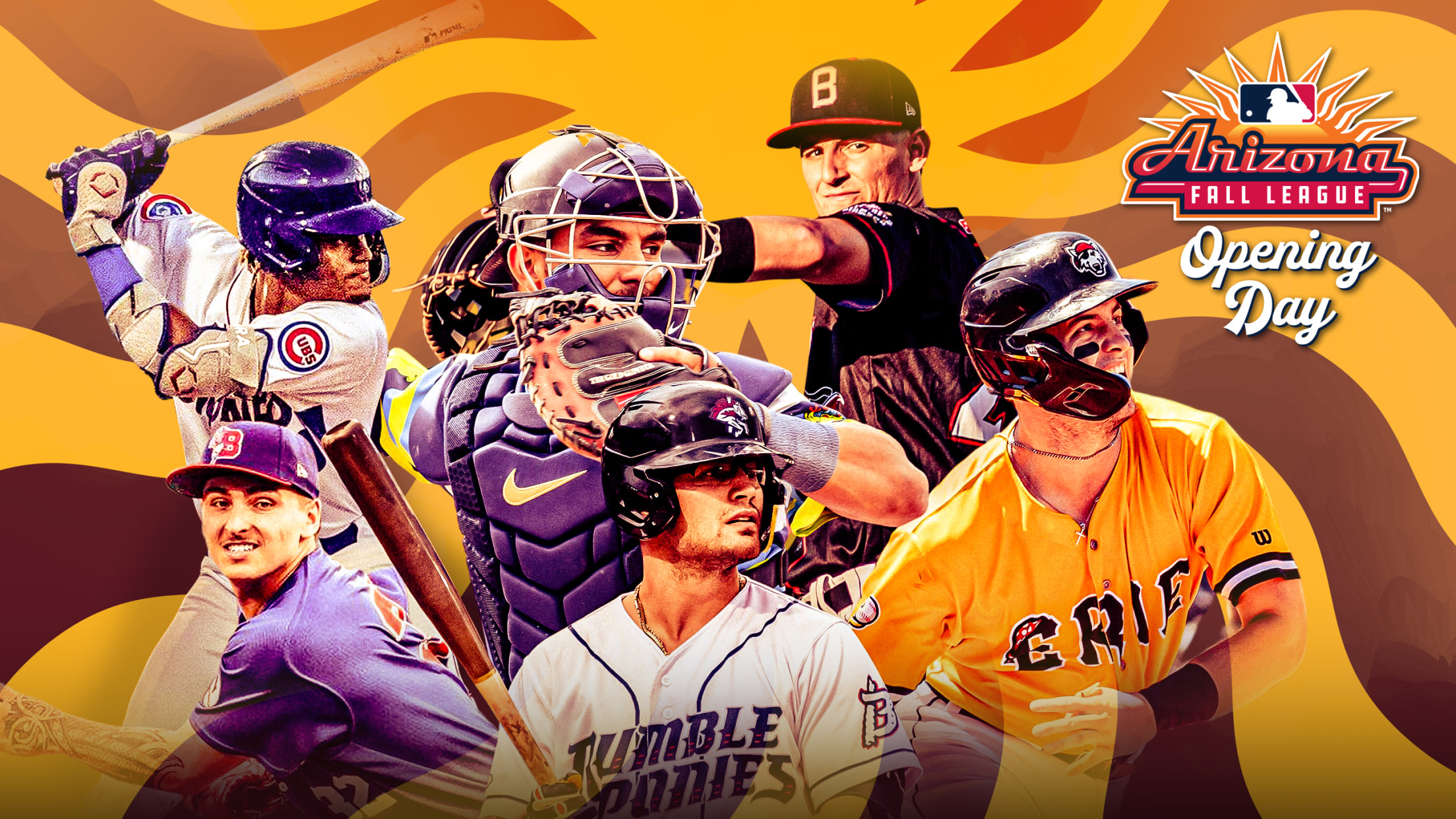 October is here, and while that means postseason baseball in the bigs, it also signals the start of the 31st Arizona Fall League season. Over the next six weeks, prospects from all 30 organizations will have the chance to build off their Minor League campaigns.
'This team is just unreal': Tides claim Triple-A crown
No. 2 Orioles prospect Cowser slugs decisive slam, wins MVP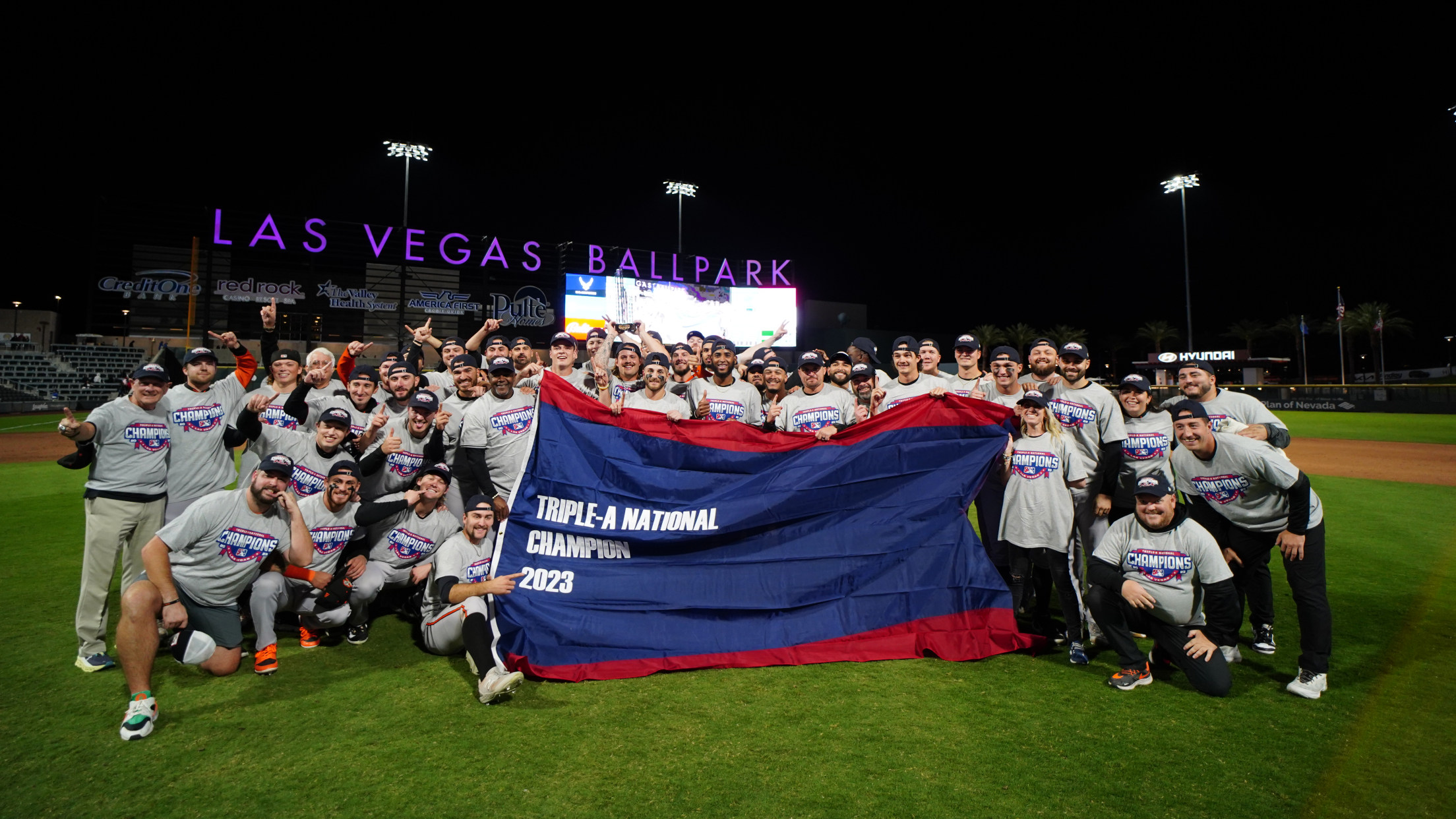 LAS VEGAS -- Colton Cowser stepped to the plate with the bases loaded and his team down by a run in the top of the seventh. This scenario was nothing new for MLB's No. 14 overall prospect, who has been optioned from the Majors twice in the past two months,
Minor League Baseball unveils new logo
New look highlights connection between MiLB and Major League Baseball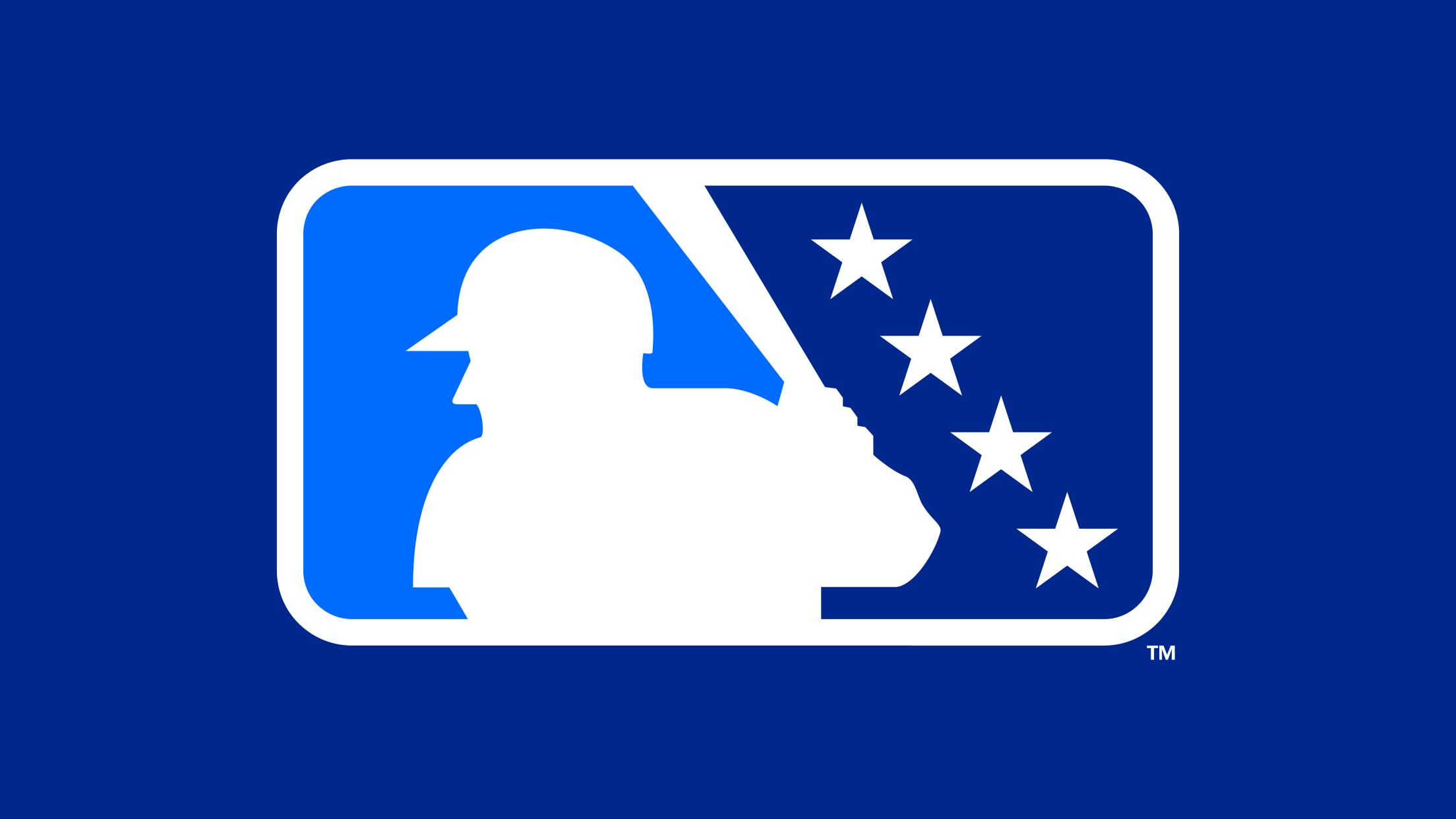 Minor League Baseball announced the launch of a new logo to represent its 14 leagues across four classification levels. The modernized logo features the iconic MLB silhouetted batter design, representing the lasting connection between MiLB and MLB as part of the new "MLB Player Development" league structure, as well as
Curve honor 'worst baseball player of all time'
Altoona brings story of John Gochnaur to Peoples Natural Gas Field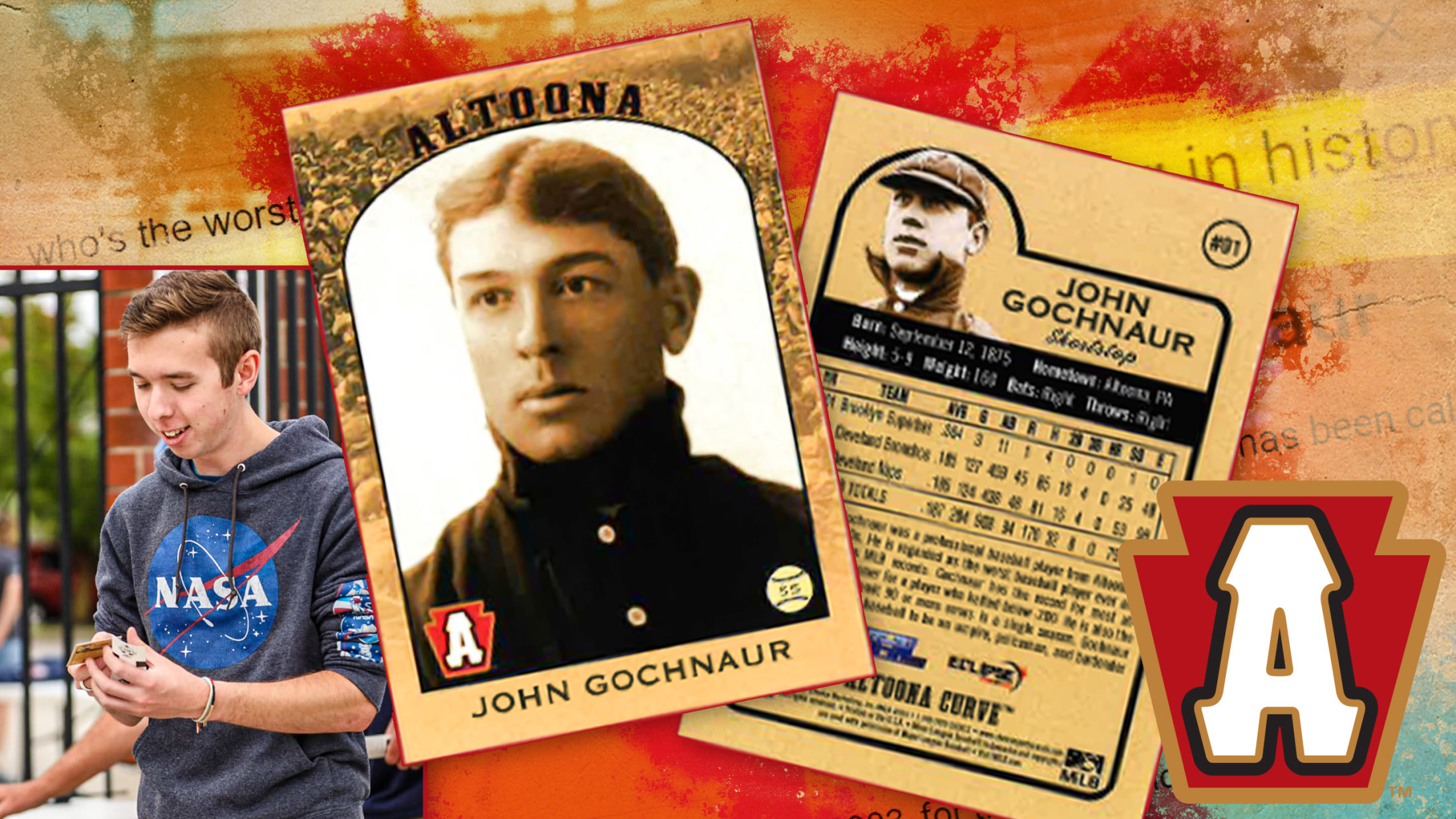 Throughout MLB history, over 20,000 players have taken the diamond. A common debate among fans is who is the best of this group, Babe Ruth? Barry Bonds? Willie Mays? The list goes on. However, a rarely explored topic is who is the worst player of all time? Never fear, we
The finalists for the inaugural MiLB Awards Show
Winners to be announced Oct. 2 as part of MLB Network showcase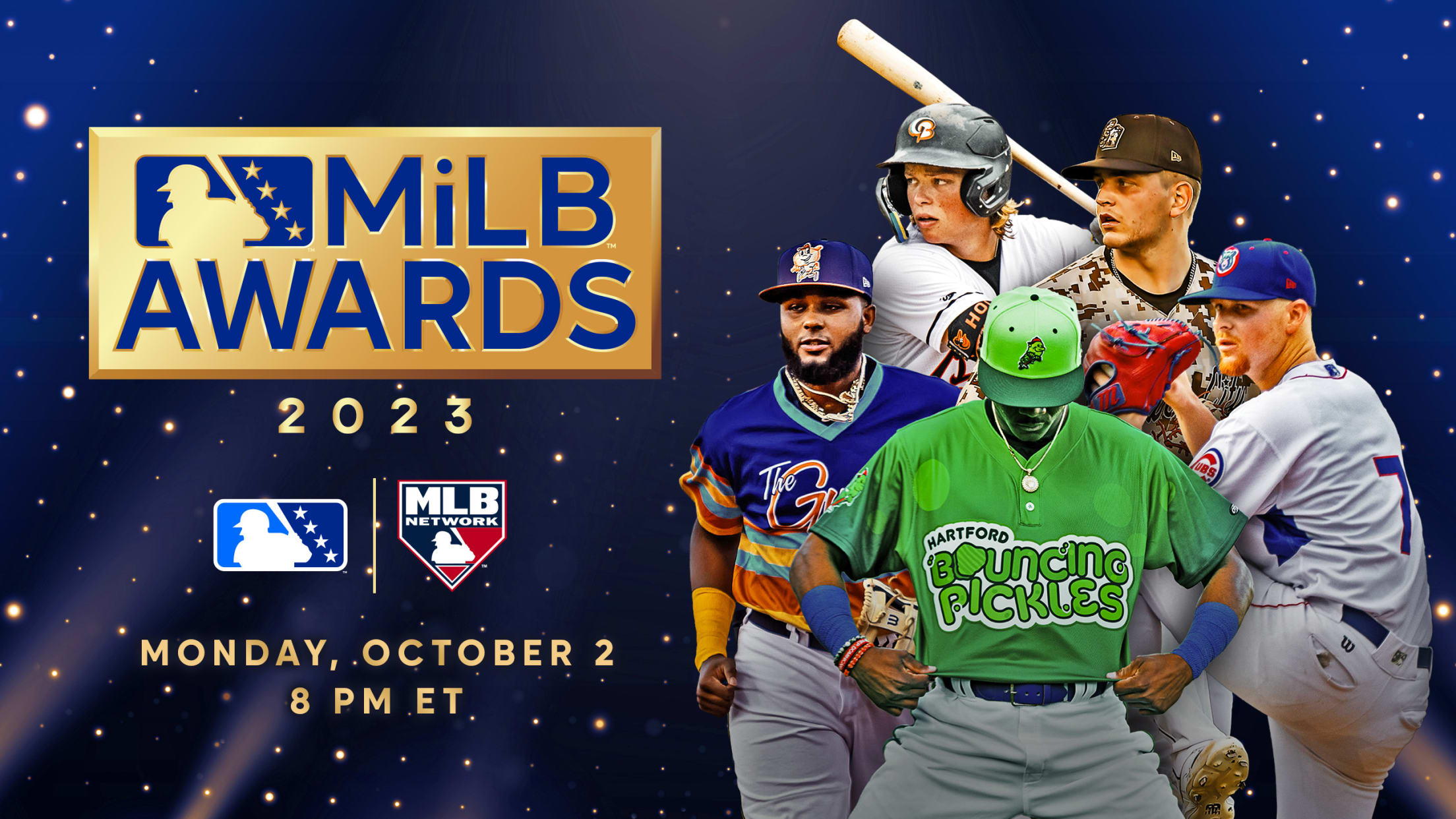 The 2023 Minor League season was one for the books. Now it's time to hand out some hardware. Tune in at 8 p.m. ET on Oct. 2 as MLB Network showcases the best of what Minor League Baseball has to offer with the inaugural MiLB Awards Show. The first-of-its-kind hour-long
Mayo, Holliday lead Tides to first IL title in 38 years
Highly touted Orioles prospects make all the difference in Game 3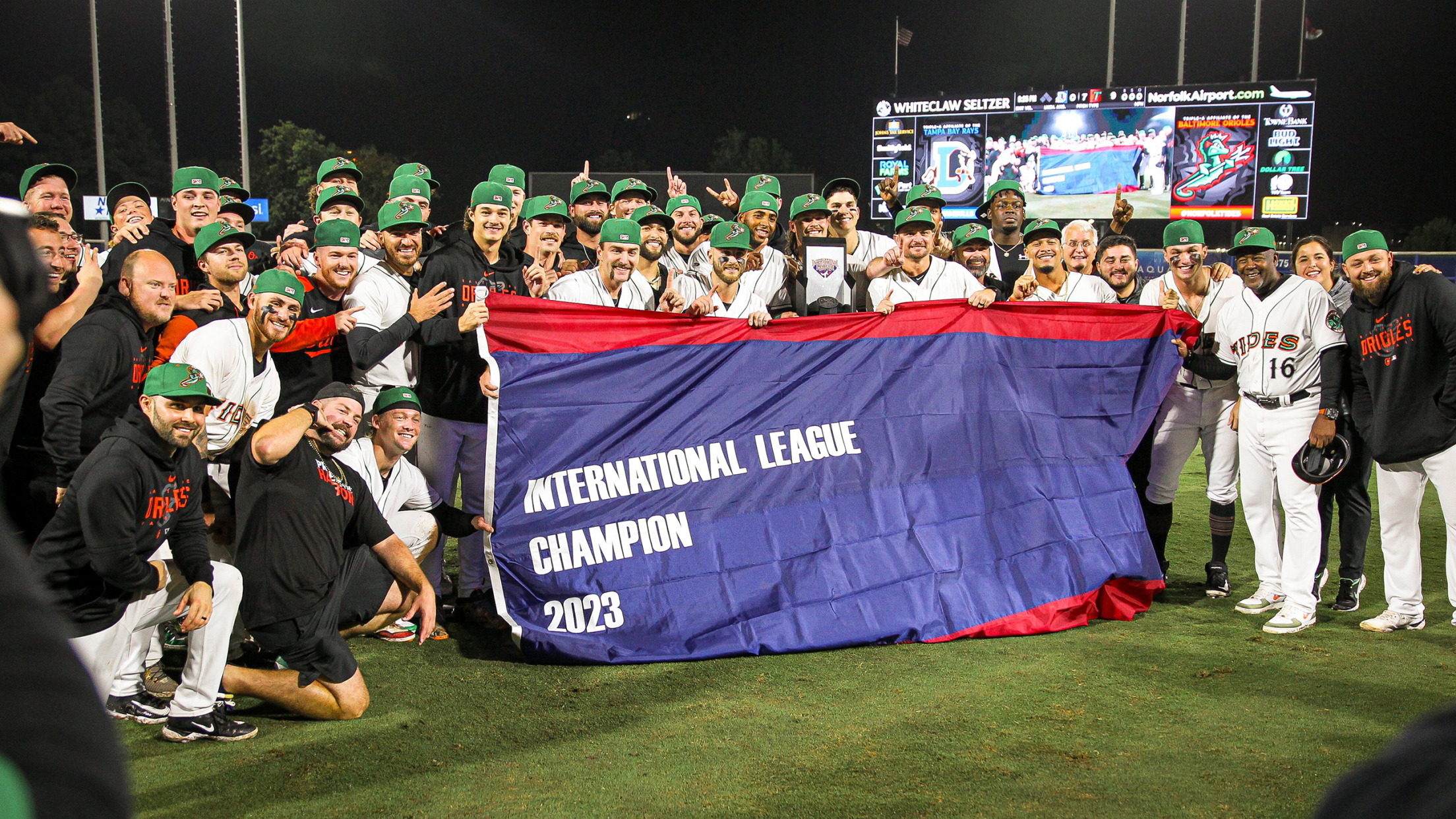 On the same night the big league club clinched its first AL East crown since 2014 with its 100th victory of the season, the Triple-A Norfolk Tides put an exclamation mark on their winningest season by capturing the International League championship for the first time in 38 years. Norfolk captured
Seasoned Oklahoma City sweeps to PCL crown
Busch, Stone play huge roles in Triple-A Dodgers' championship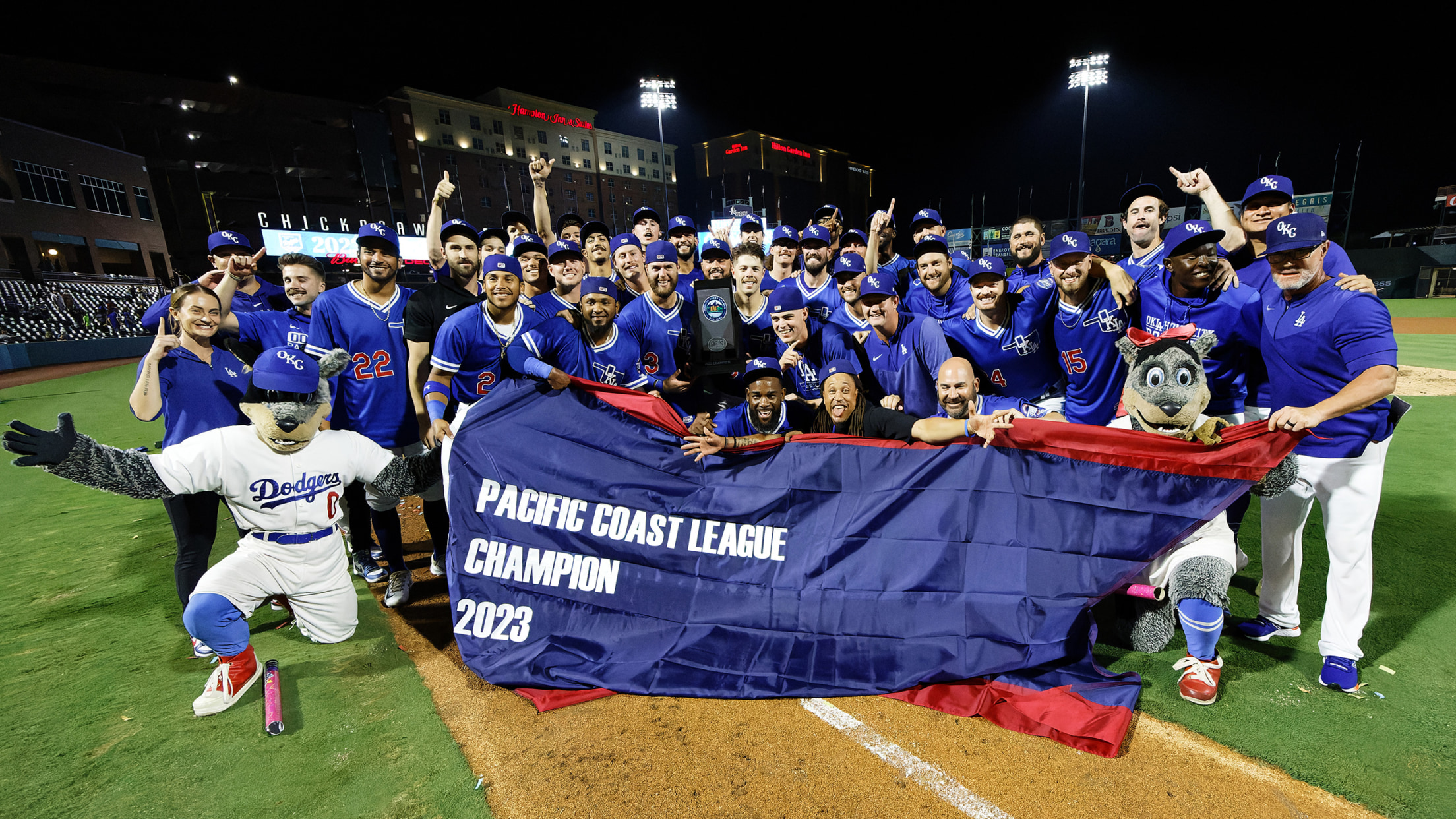 The Oklahoma City Dodgers roster has undergone a lot of change throughout the 2023 season. Key players have been promoted to the Majors, and some have returned. But all of that big-game experience paid off as the Triple-A club swept the best-of-3 Pacific Coast League Championship Series against the Round
Sod Poodles win second TL title in past five years
Duzenack's grand slam sets stage for D-backs affiliate's victory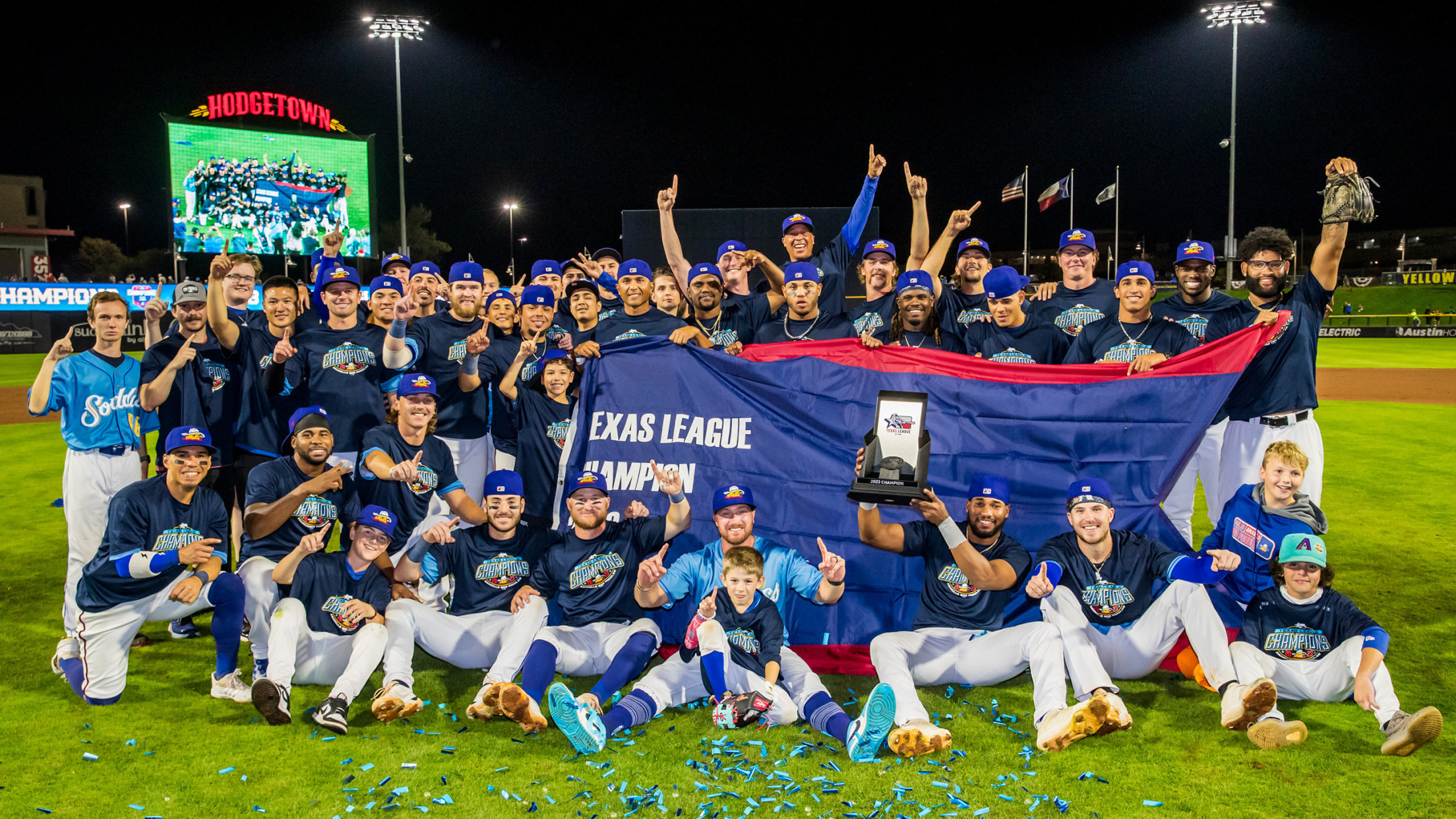 Amarillo set up shop as a Double-A affiliate five years ago, and the Sod Poodles have scored two Texas League championships in that time. The second one was secured by D-backs affiliate in grand fashion Wednesday night. Behind a bases-loaded homer by Camden Duzenack, the Amarillo Sod Poodles routed the
Podcast: MiLB Awards Show preview, new logo
Discussing MiLB Awards Show nominees, new MiLB logo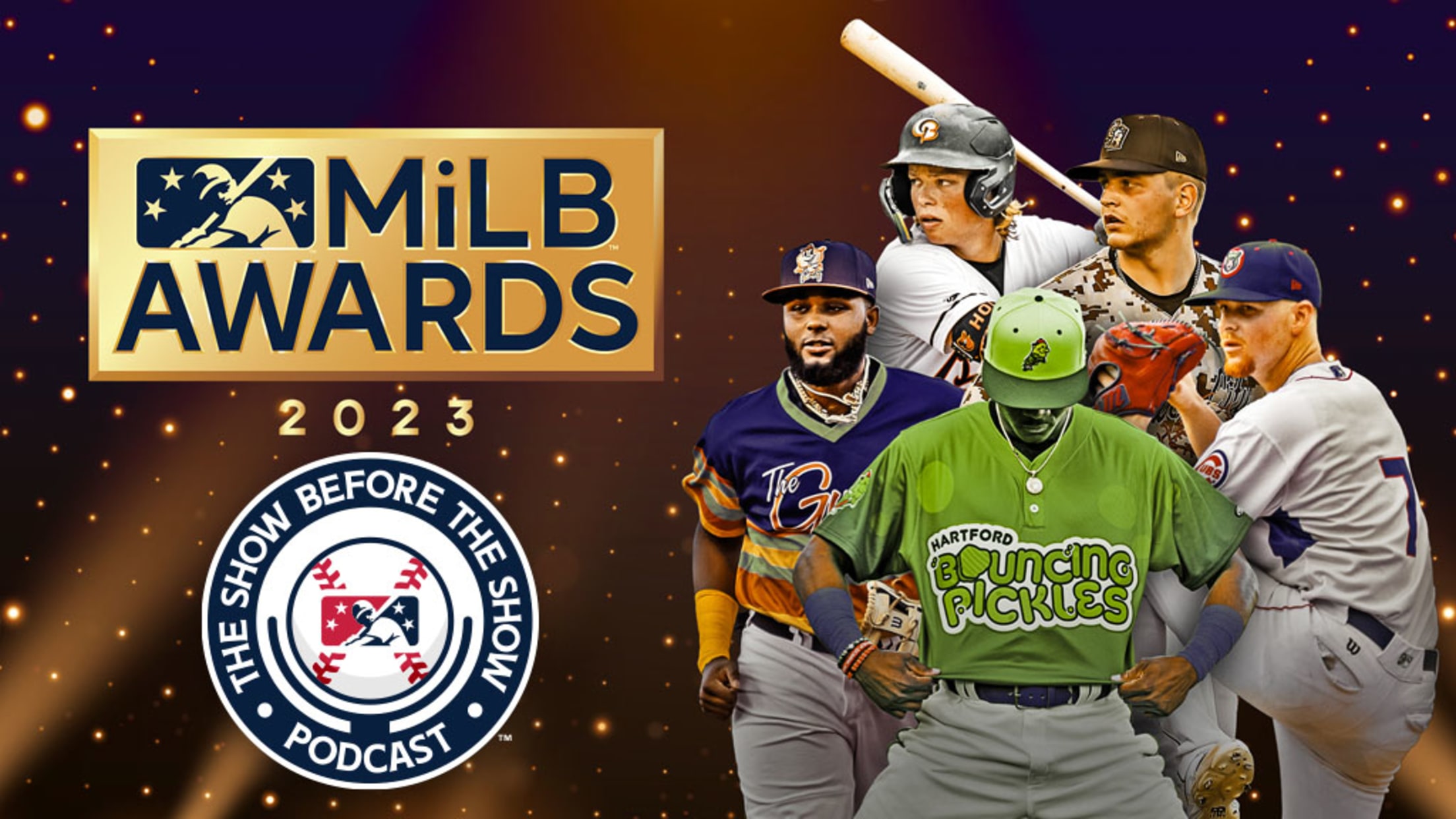 Check out the latest episodes of The Show Before the Show, MiLB.com's official podcast. A segment rundown is listed below, in case you want to skip to a particular section. Like the podcast? Subscribe, rate and review on Apple Podcasts. The podcast is also available via Spotify, Megaphone and other
Jen Pawol to work home plate in Triple-A championship
Pawol the first woman to umpire at Minors' highest level in 34 years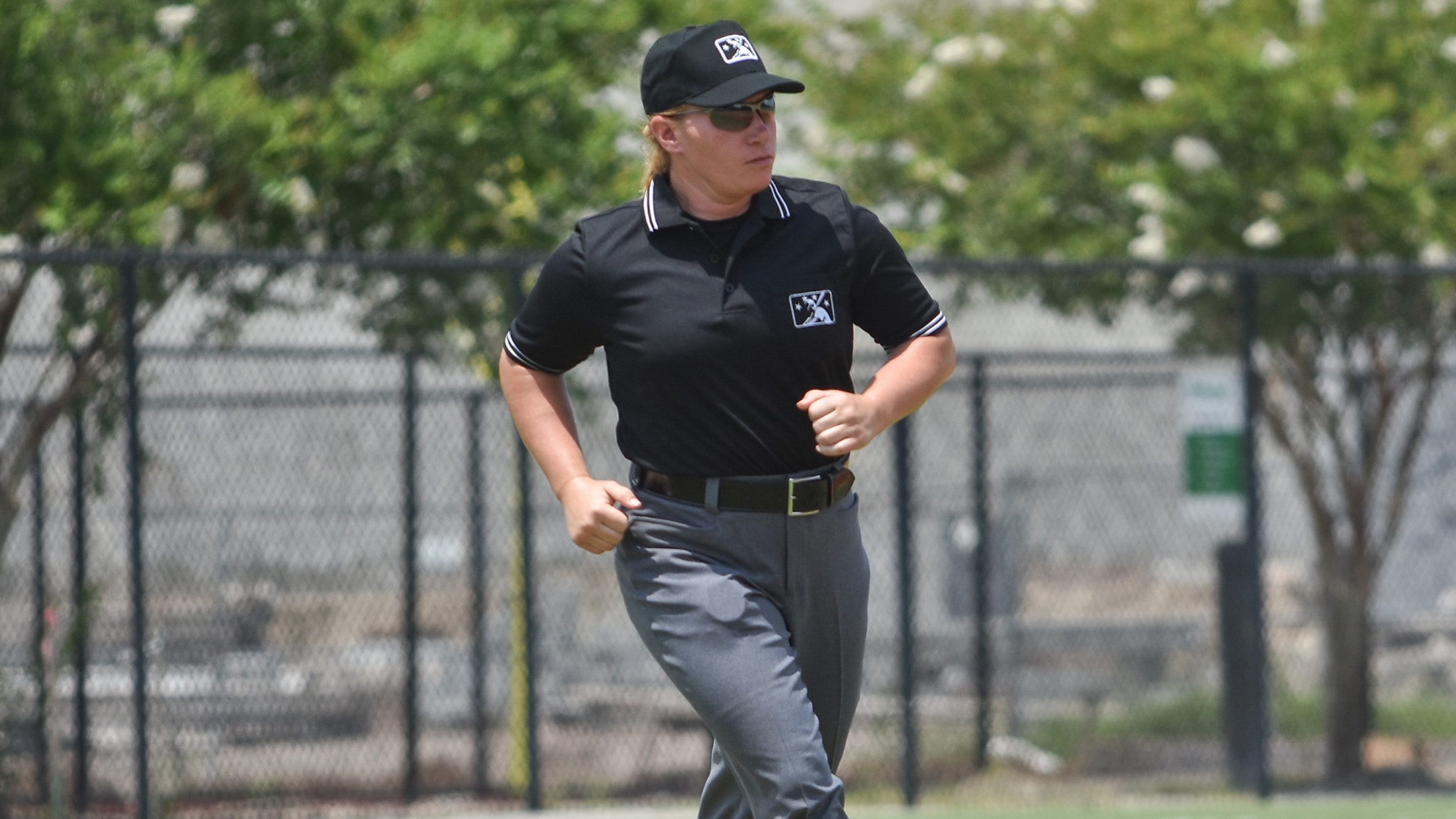 The Triple-A National Championship game is a way for fans to see future stars on the mound and at the plate. But it's also a chance to see those behind the plate before they reach The Show. Jen Pawol, who earlier this season became the first woman to umpire at
Baseball Champions League beginning in Mexico
Tourney gets in on international club action known to soccer fans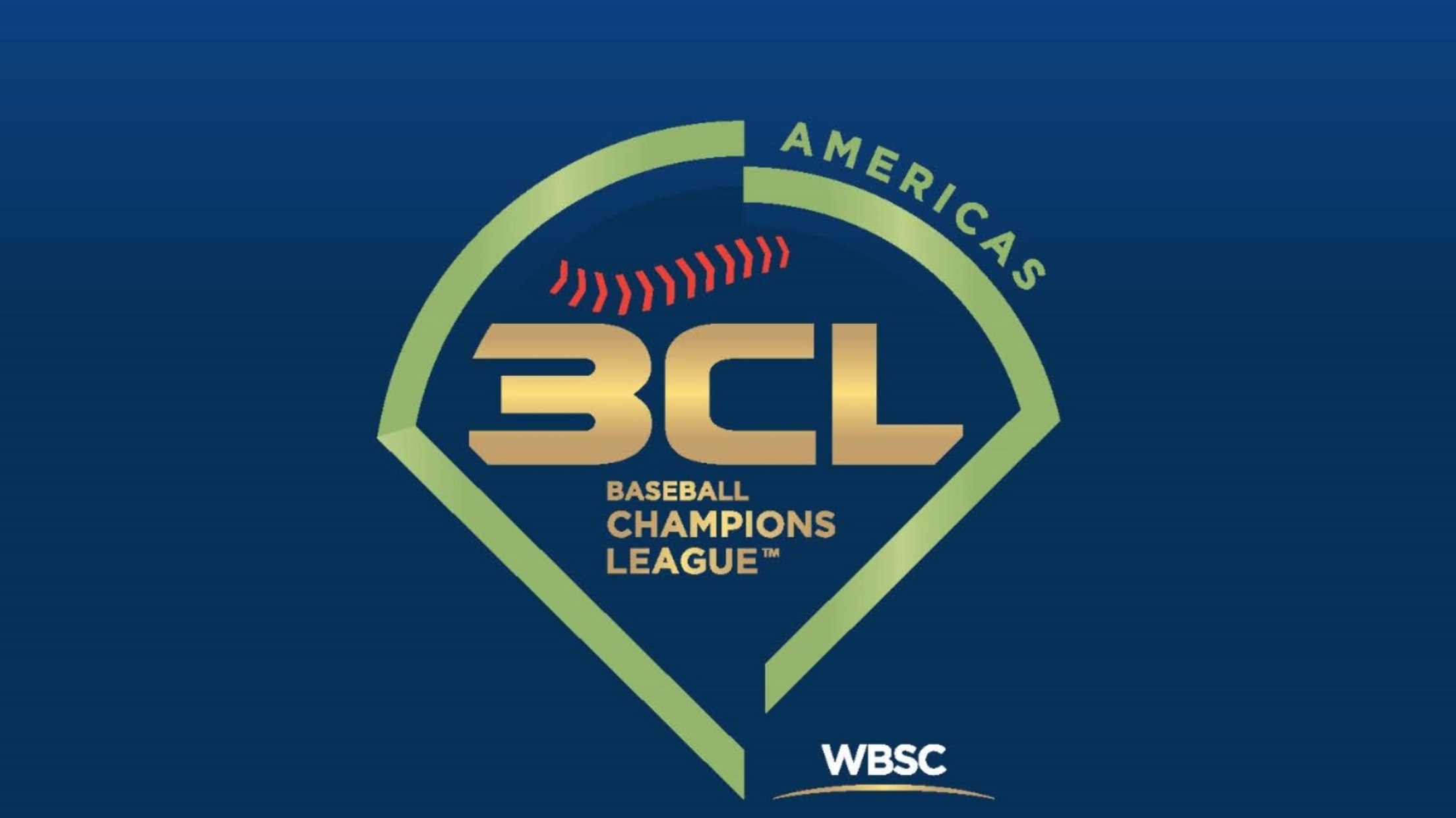 International soccer fans know it well: When the greatest clubs in the world face off in the UEFA Champions League and the iconic theme song kicks in, it just feels different. Well, baseball is now getting in on the international club action, too, with the Baseball Champions League. Starting Thursday
Forget last year: Erie wins its first EL crown
Hurter, Holton help SeaWolves cap their perfect postseason run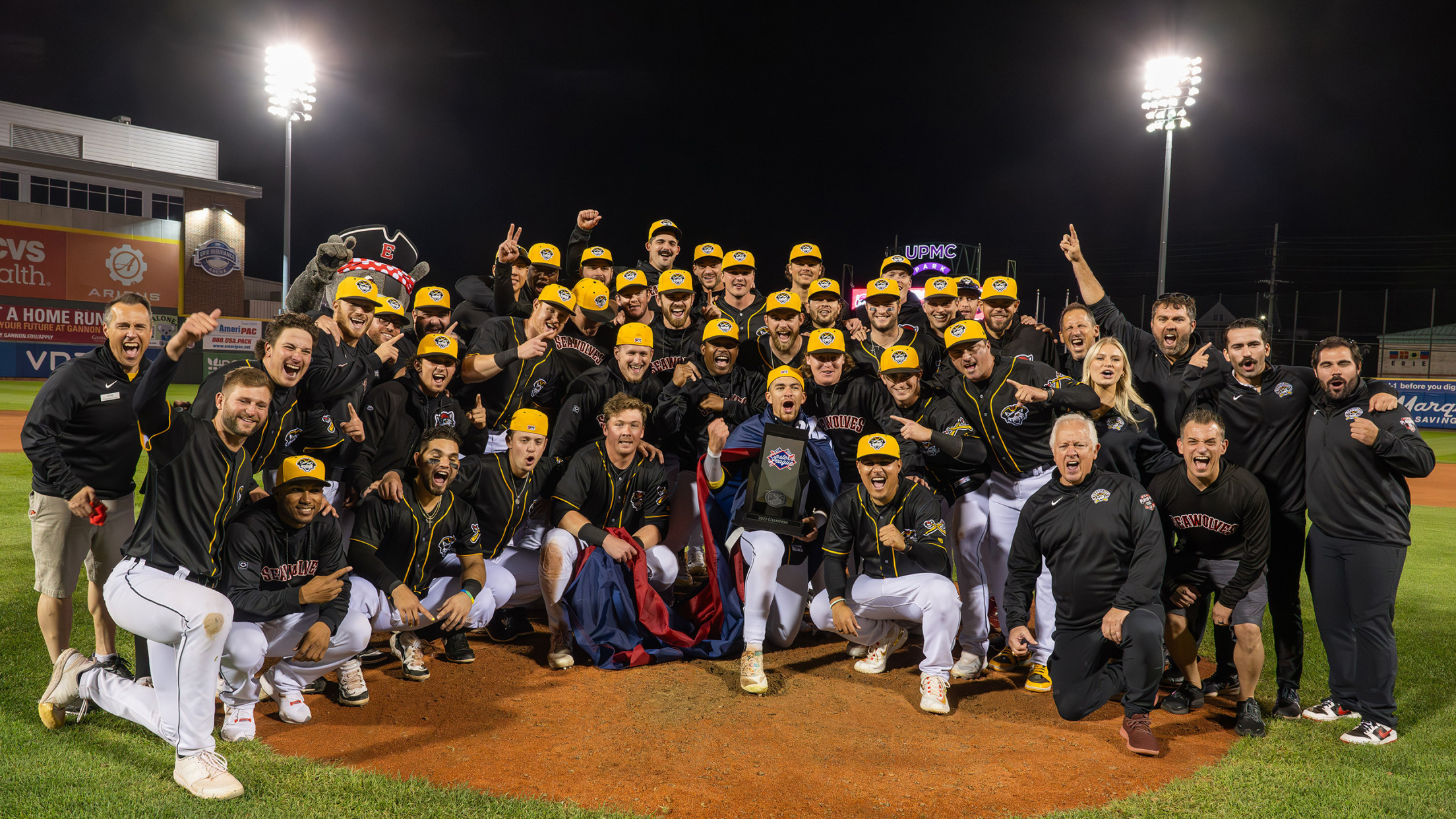 Last season was bittersweet for Detroit's Double-A affiliate. The Erie SeaWolves made it to the Eastern League Championship Series, but were no-hit in a winner-take-all Game 3 15-0 loss to the Somerset Patriots. This season was a completely different story. Erie won all four of its playoff games, capping the
2023 International League playoffs coverage
Highly touted O's prospects lead Tides to first crown since 1985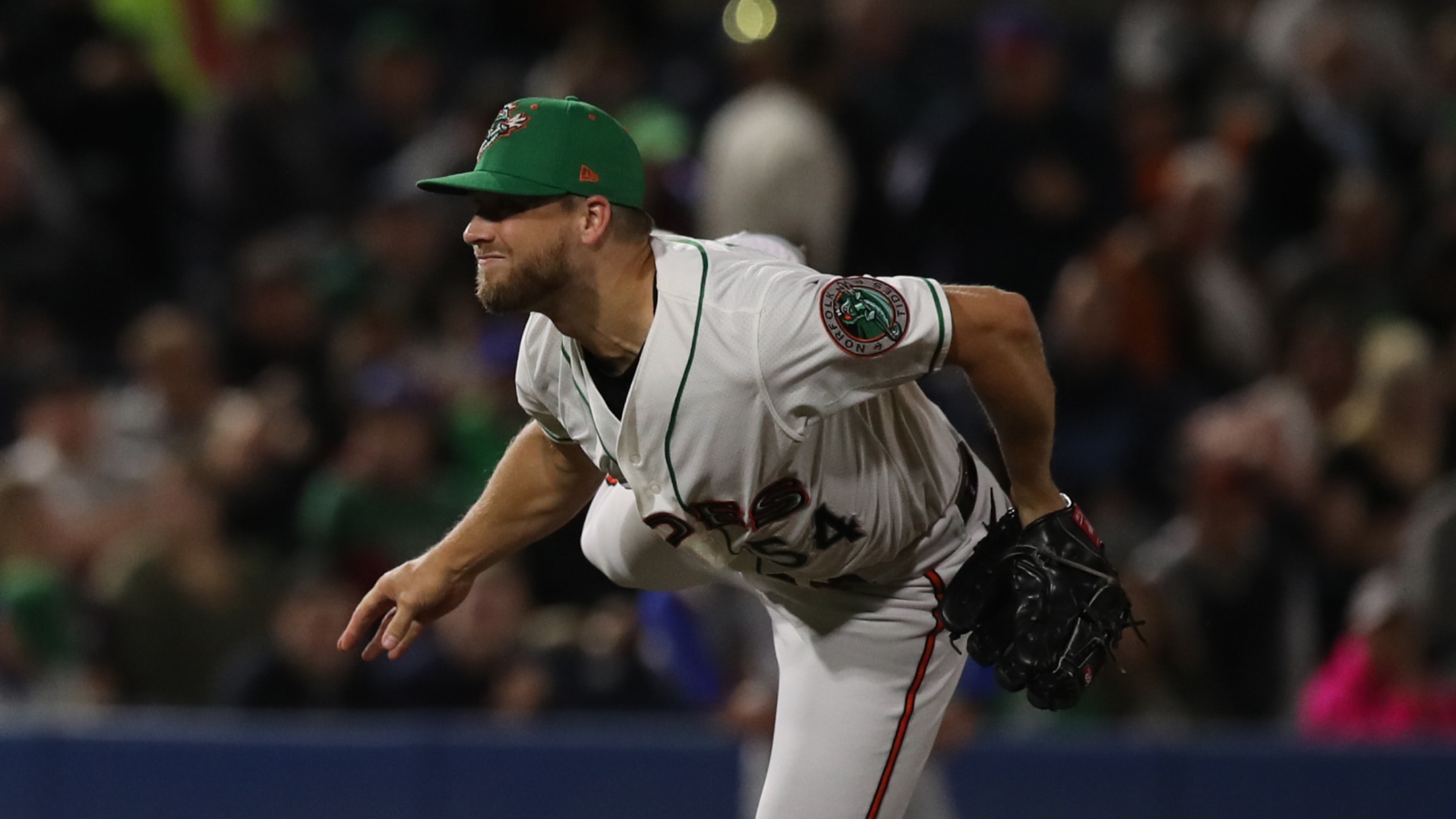 Championship Series Sept. 28
Smokies scorch way to first outright title in 45 years
Horton dominates once again as Cubs affiliate wins Southern crown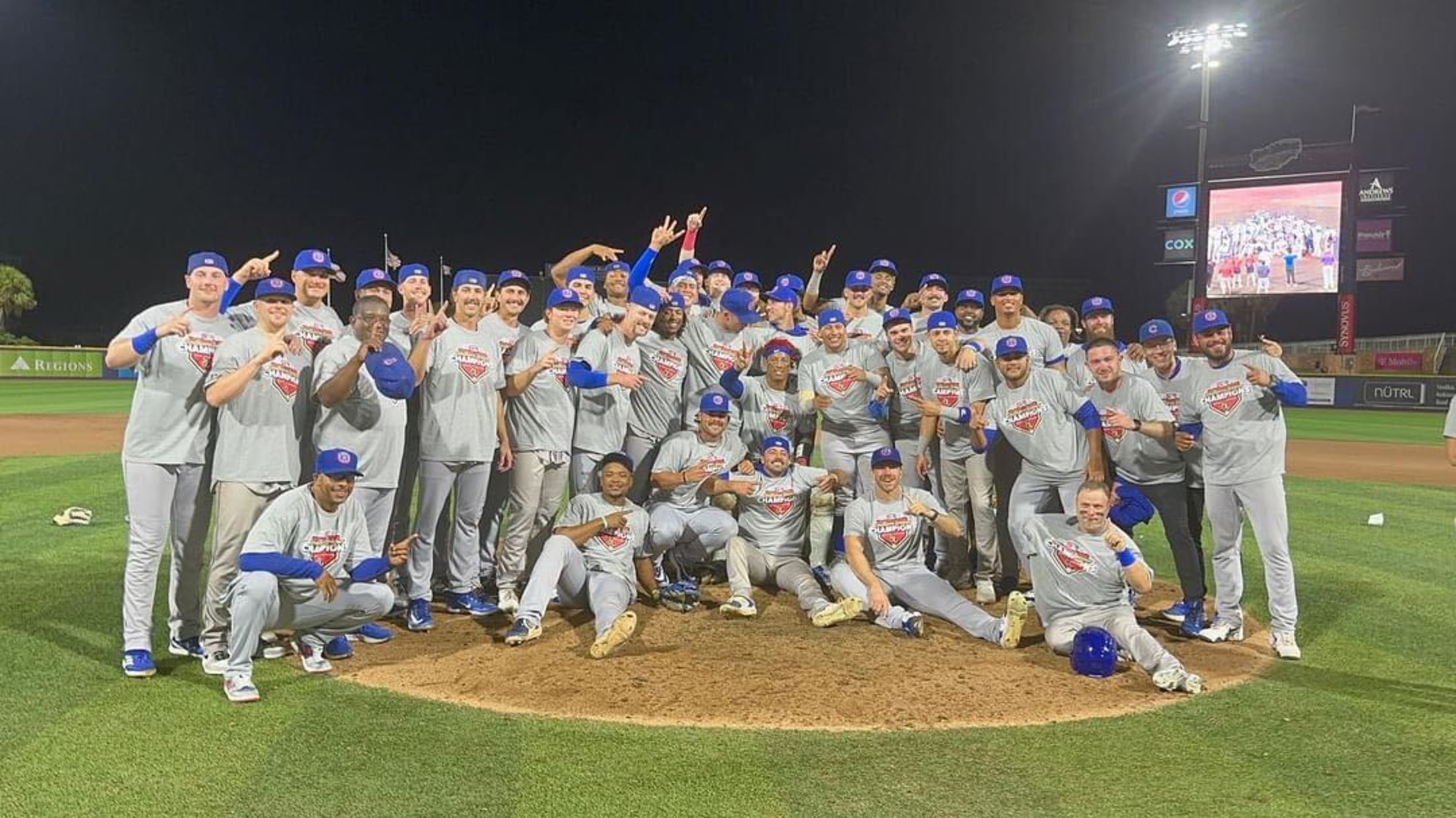 With Cade Horton on the mound Tuesday, the Cubs' Double-A affiliate had reason to be confident about their prospects of winning the franchise's first outright Southern League title in 45 years. And once the Tennessee Smokies scored four runs in the first three innings, it felt like that was very
That's 20-20 vision! Minors set record in 2023
33 prospects met or exceeded 20-HR, 20-SB plateau this year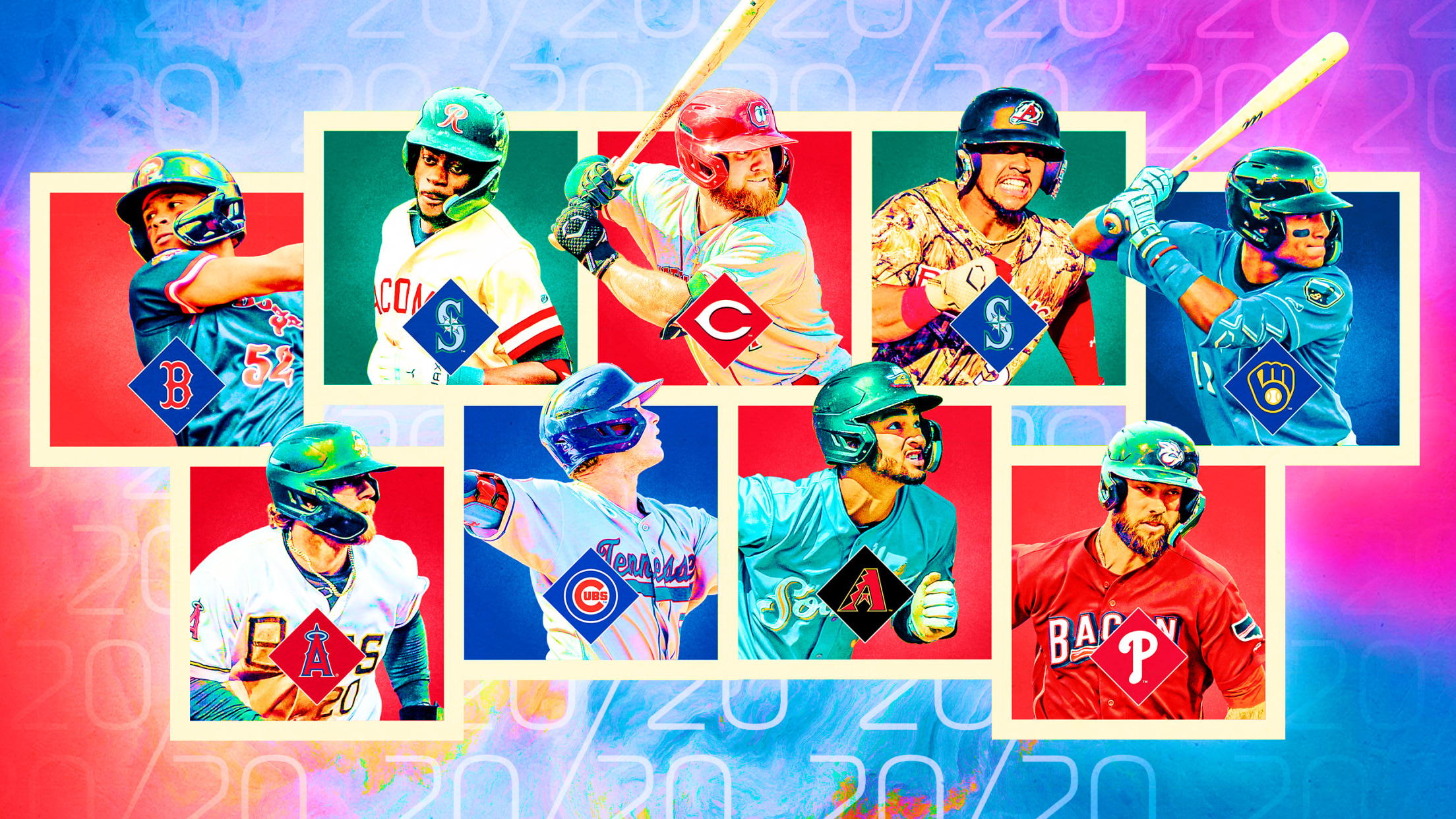 The decade of the 2020s is turning out to be the decade of the 20/20s. Thirty-three Minor League players met or exceeded the 20-homer, 20-steal plateau during the 2023 season, beating out the previous record (since data first became available in 1958) total of 27 set just last year. Most
Road to the Show: Big names in new places
Draft picks, traded prospects make their presence felt quickly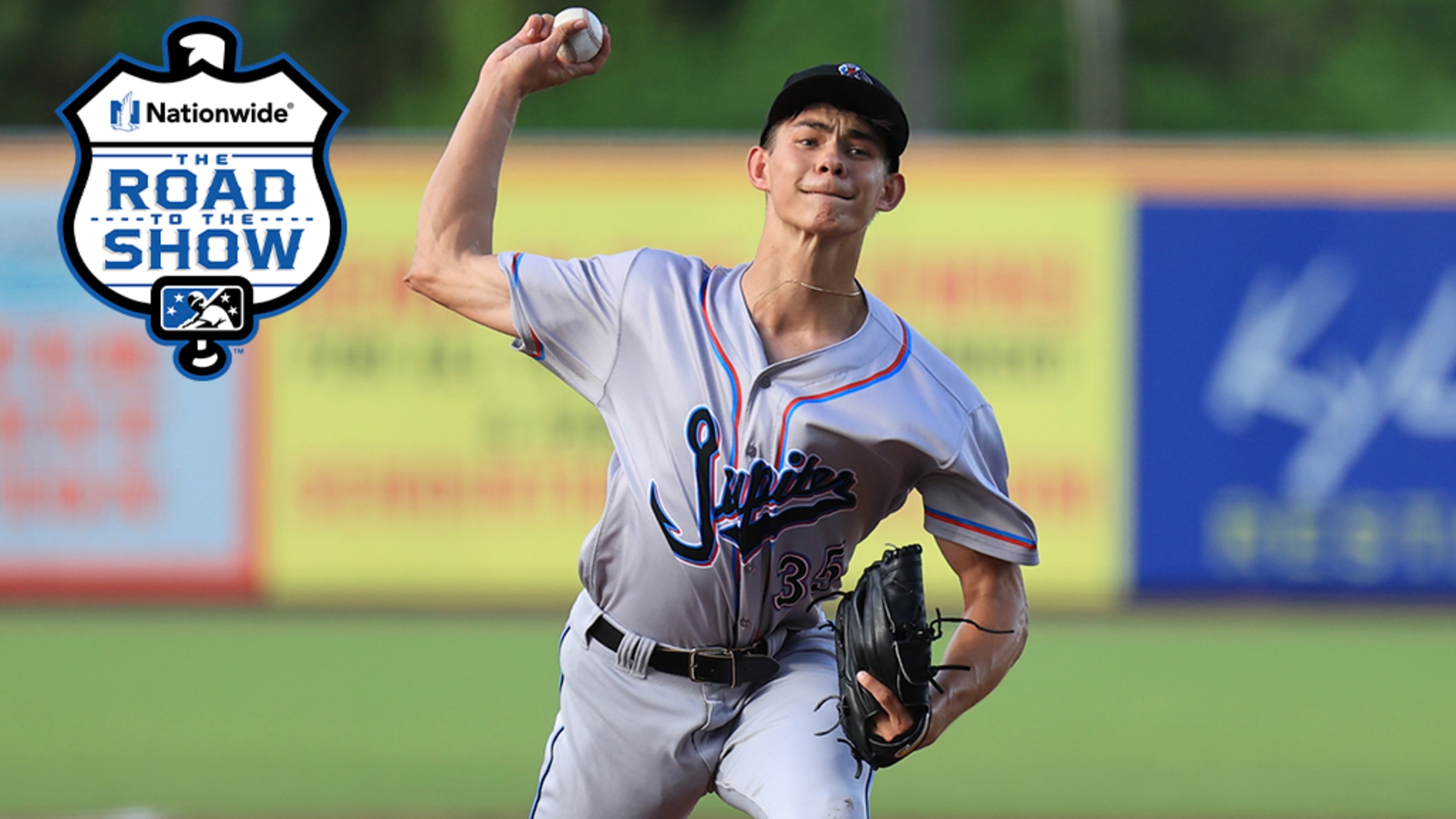 Each week, MiLB.com profiles an elite prospect by chronicling the steps he's taken toward achieving his Major League dream. Here's a look at the Top 100 prospects that made the biggest impact on their new organization. For more stories about players on The Road to The Show, click here. Each
The 2023 Double-A All-Stars and award winners
Yankees' Domínguez, Rays' Caminero made debuts in The Show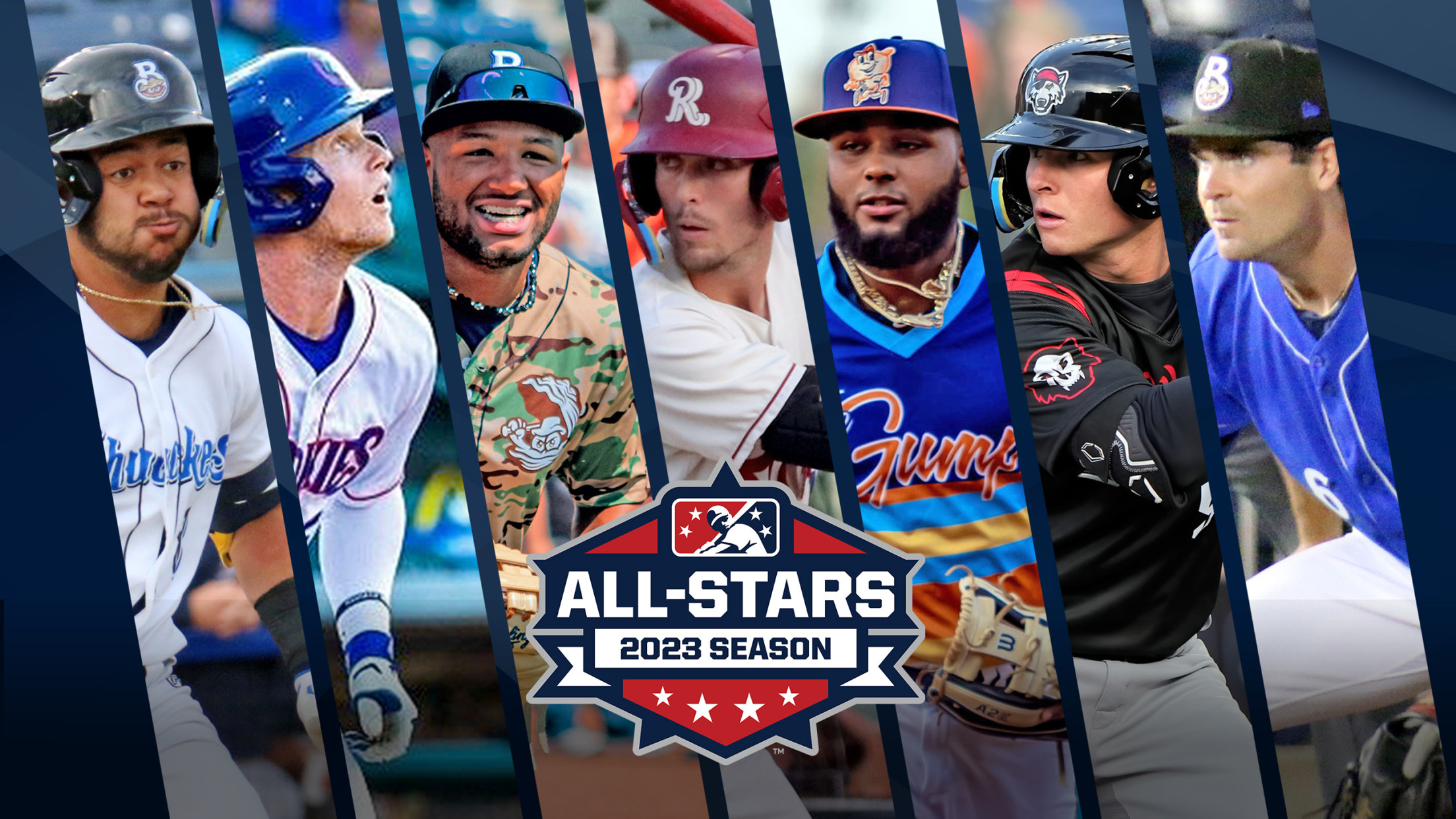 As summer ebbs into fall, Minor League Baseball has started to reveal its end-of-season award winners and All-Star teams. Last week it was the three Single-A and High-A circuits. Now it's time to reveal this year's Double-A honors, as voted on by league managers. In the Eastern League, Baltimore's Coby
2023 Pacific Coast League playoffs coverage
Seasoned Dodgers prospects lead Oklahoma City to Finals sweep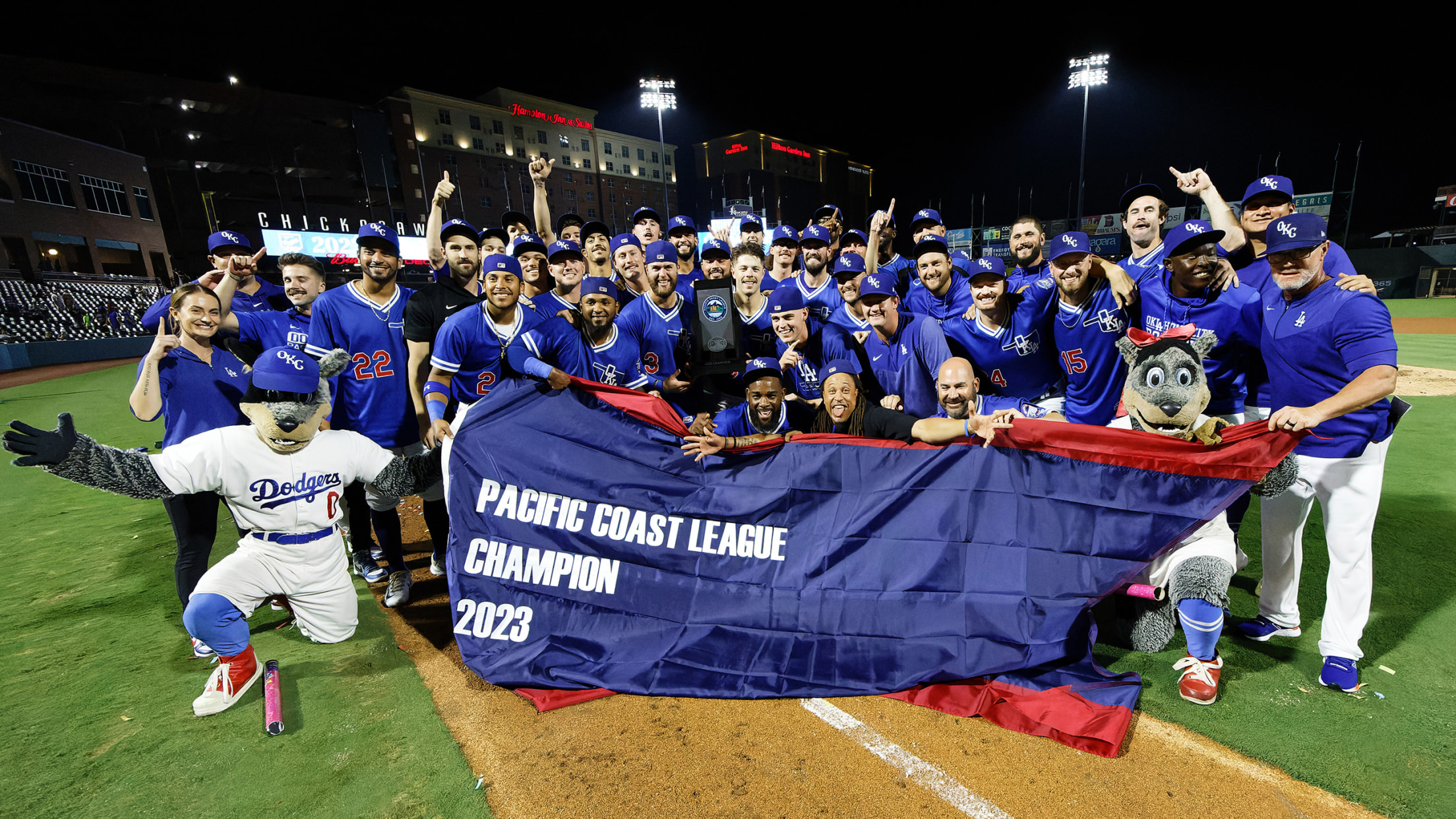 Championship Series Sept. 27