Five-round Draft announced for June 10-11
Picks will be broadcast on ESPN, ESPN2, MLB Network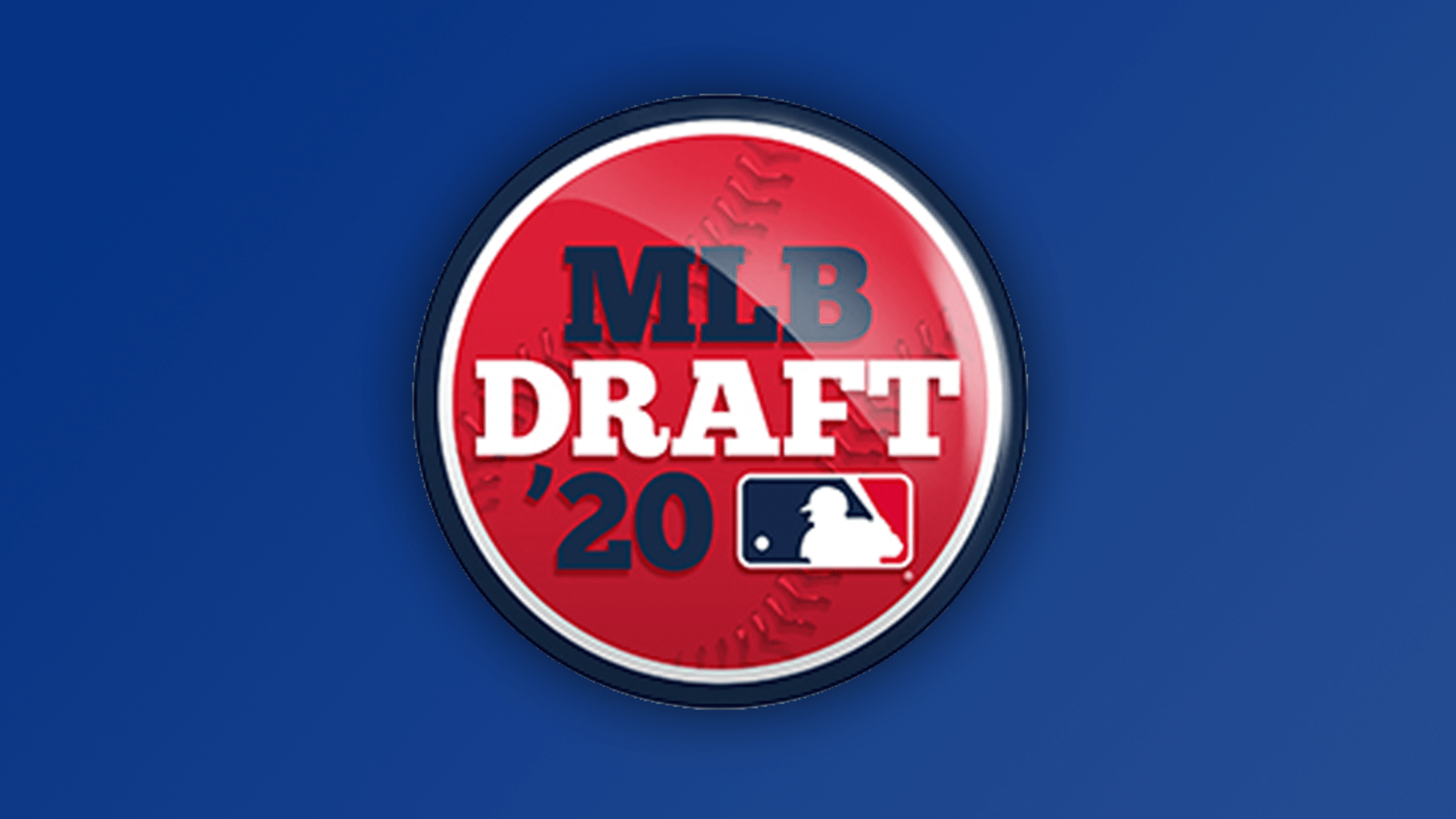 Baseball has already been impacted by the coronavirus pandemic in numerous ways, and Major League Baseball just made one of those effects official. The 2020 First-Year Player Draft will be limited to five rounds and held June 10-11, MLB announced Friday. The first 37 picks, constituting the first round and
Late bus driver Timmons made Pelicans go
Team remembers beloved employee gone too soon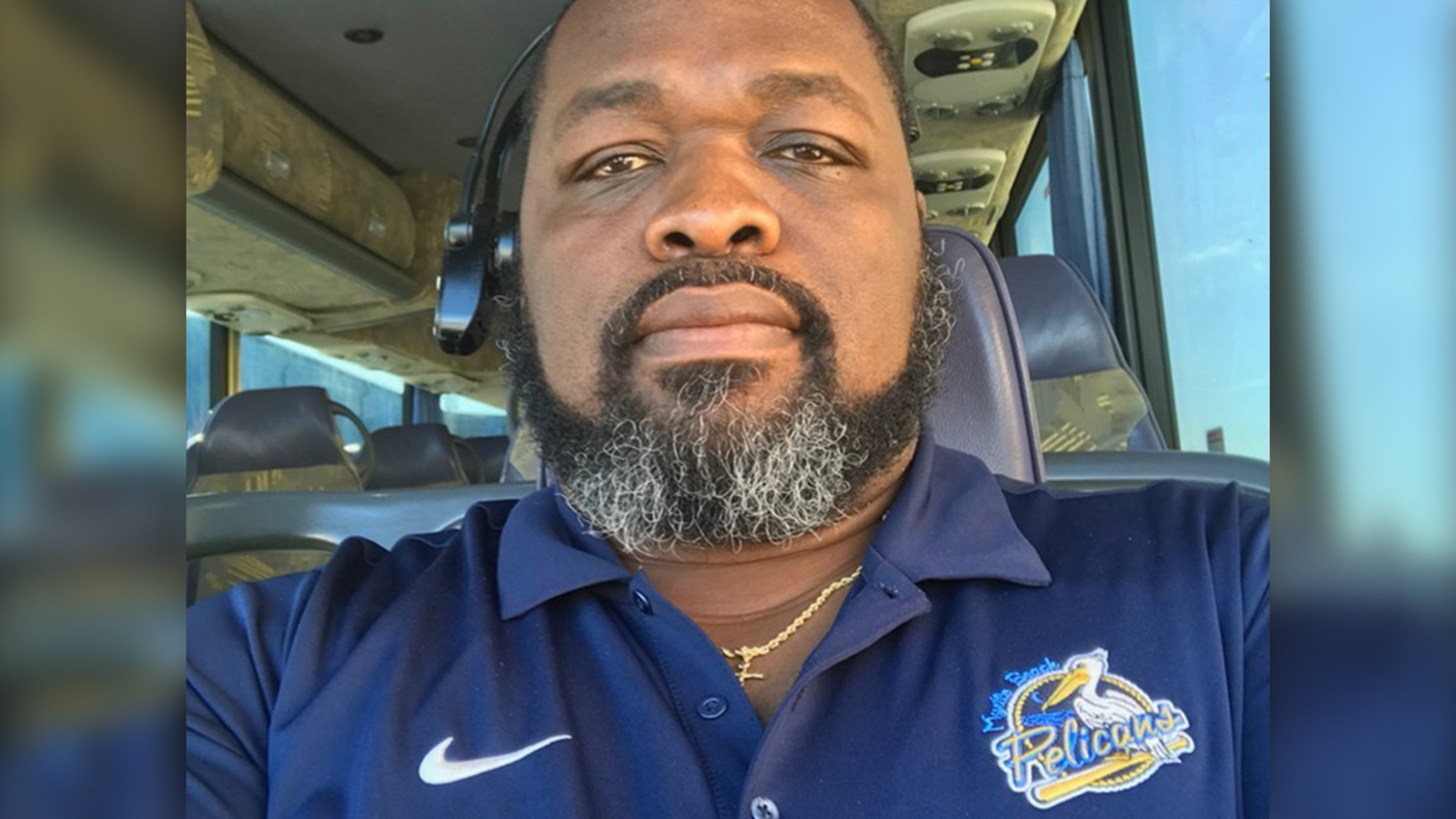 Myrtle Beach Pelicans manager Steve Lerud always sits in the same seat on the team bus. First row, right of the aisle, kitty-corner from the driver. On most road trips last year, Lerud's first on the job, his spot gave him a direct line to driver Terrance Timmons. Sometimes they'd
Madrigal itching for second White Sox shot
No. 40 prospect could get new opportunity when play resumes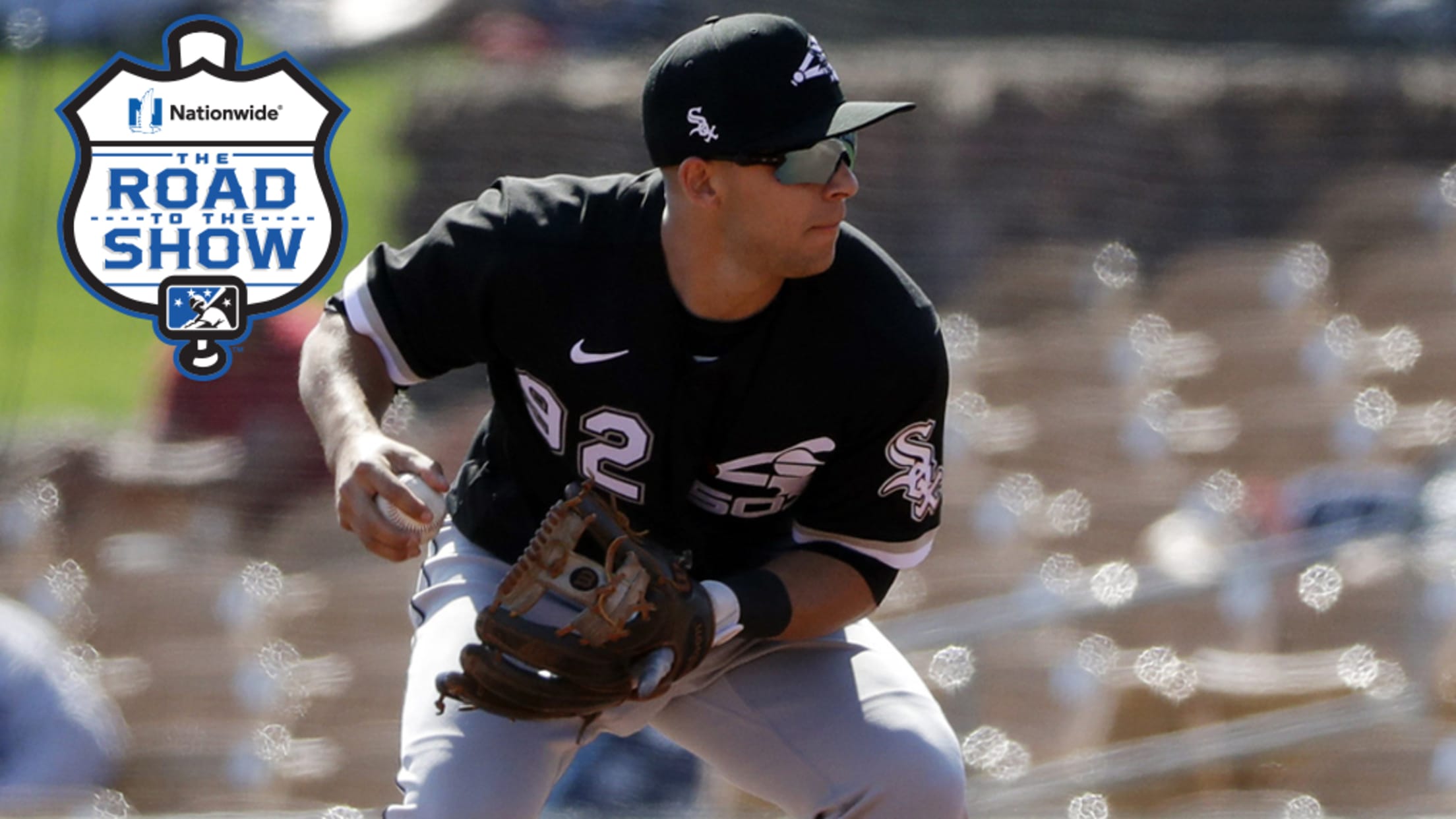 Nick Madrigal found out about baseball's coronavirus-related pause the same way most did around the sport. First, there were the smattering of push notifications and other news alerts coming through phones around the White Sox complex in Glendale, Arizona, on March 12. Then there was confirmation from club and league
Movie night on a Minor League Baseball field
Tortugas screen Jackie Robinson biopic at namesake ballpark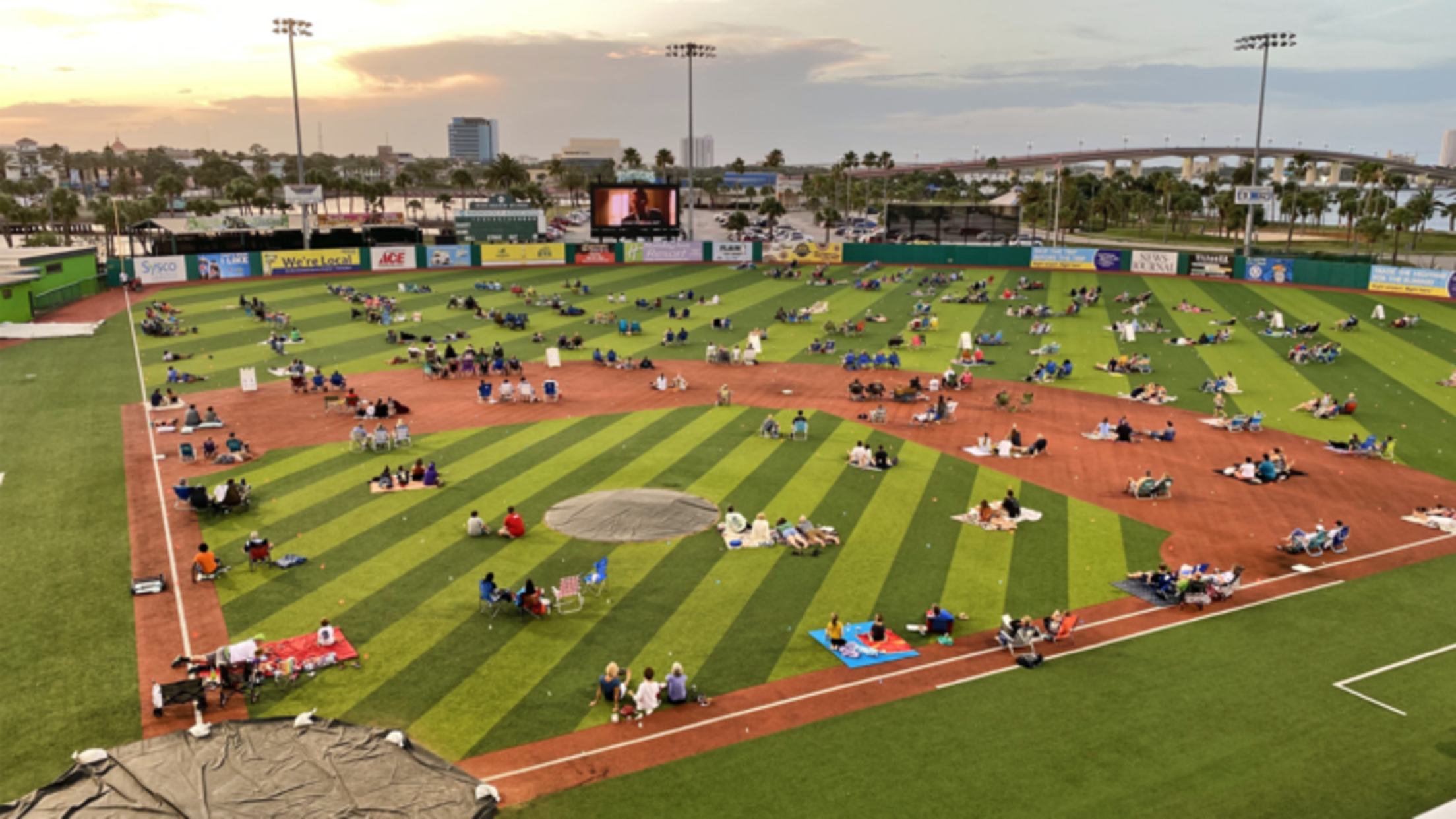 These days, Minor League Baseball fans aren't able to watch players take the field. But last Friday in Daytona Beach, they were able to take the field themselves. The Daytona Tortugas staged what currently stands as the biggest ballpark event of the would-be 2020 Minor League season, hosting nearly 600
Be their guest: Wahoos go viral with park rental
Nights at the stadium sold out in less than 24 hours on Airbnb
When Daniel Venn finally got the OK to announce Double-A Pensacola's offer to rent Blue Wahoos Stadium via Airbnb, it was Friday night leading into Memorial Day weekend -- not exactly the prime time to break news. No matter. The press release and tweet went viral by Saturday morning and
Stacking up the biggest burgers in MiLB
National Hamburger Day offers reason to dig into team offerings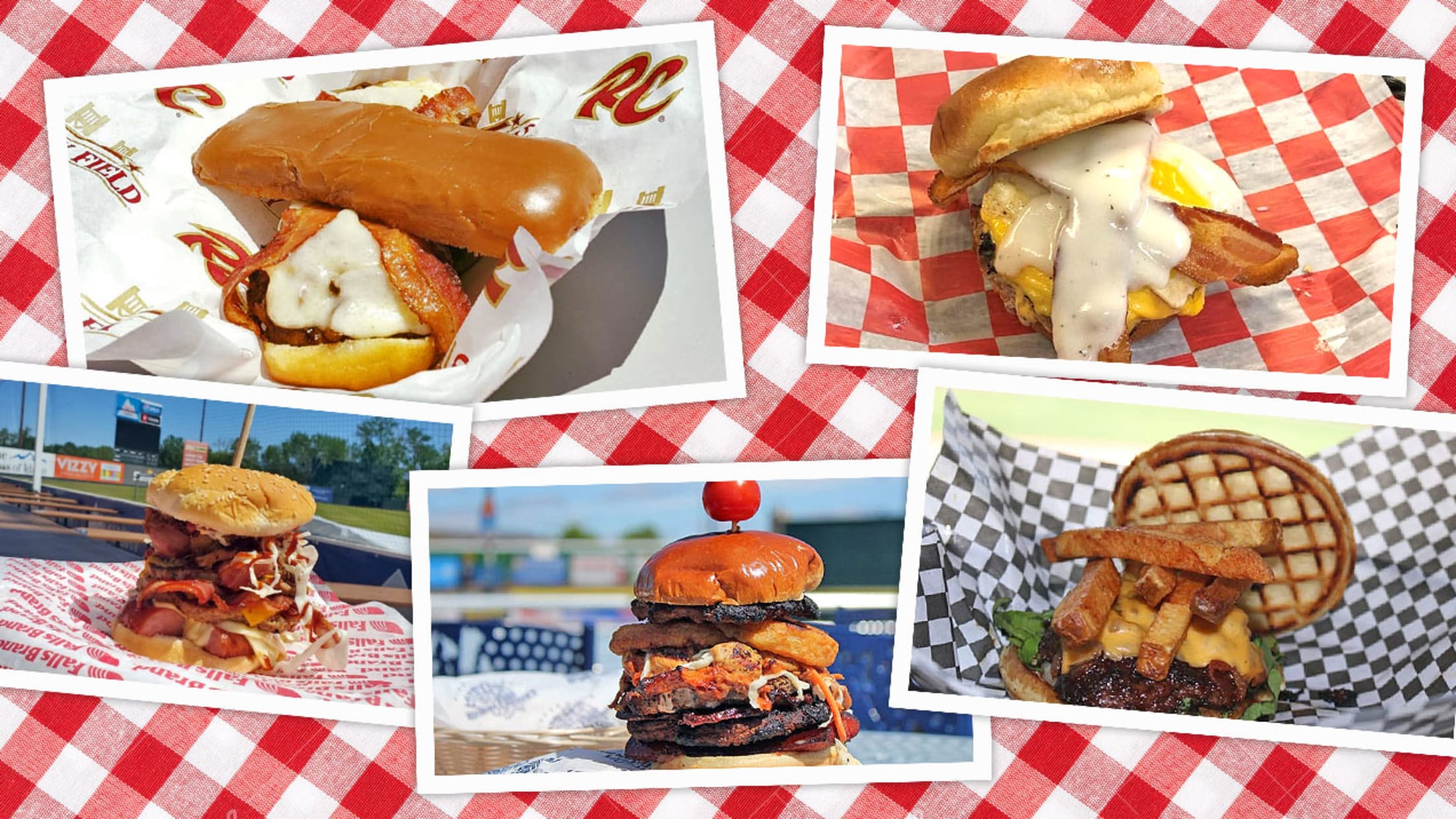 On National Hamburger Day, MiLB.com takes a look at the most outrageous burgers served at Minor League ballparks across the country.
Looking back at Weaver's stingy 2017 season
Cards righty's award-winning May jump-started MLB career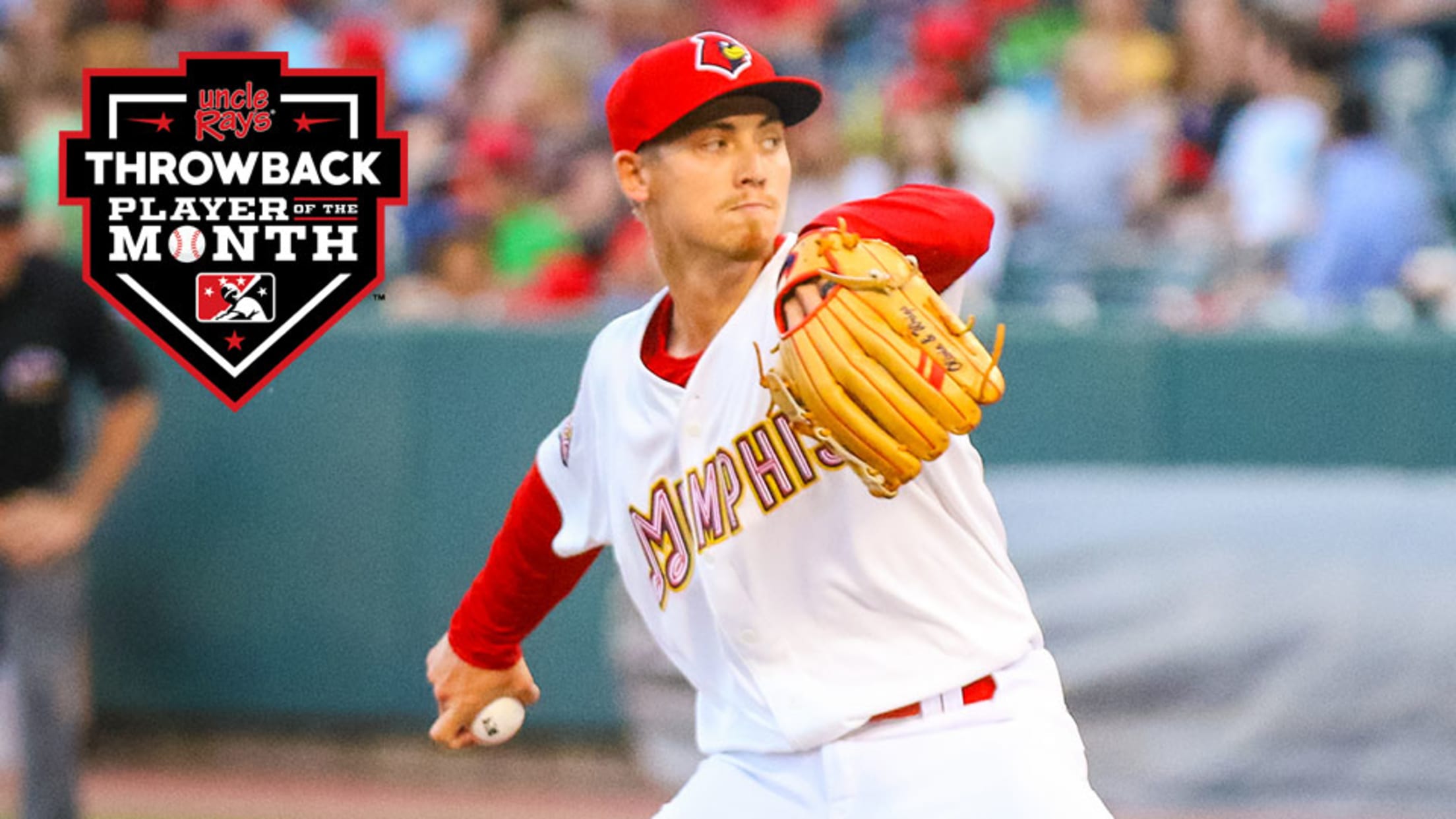 Luke Weaver has gone from rising Cardinals prospect to D-backs breakout hurler. But in the spring of 2017, he was just trying to get back from injury. After making his Major League debut the previous August, Weaver was limited to two innings in April due to a hand injury suffered
Dodgers hurler Gray visits Minors podcast
Dodgers' Gray discusses 2020 prep, Division II two-way past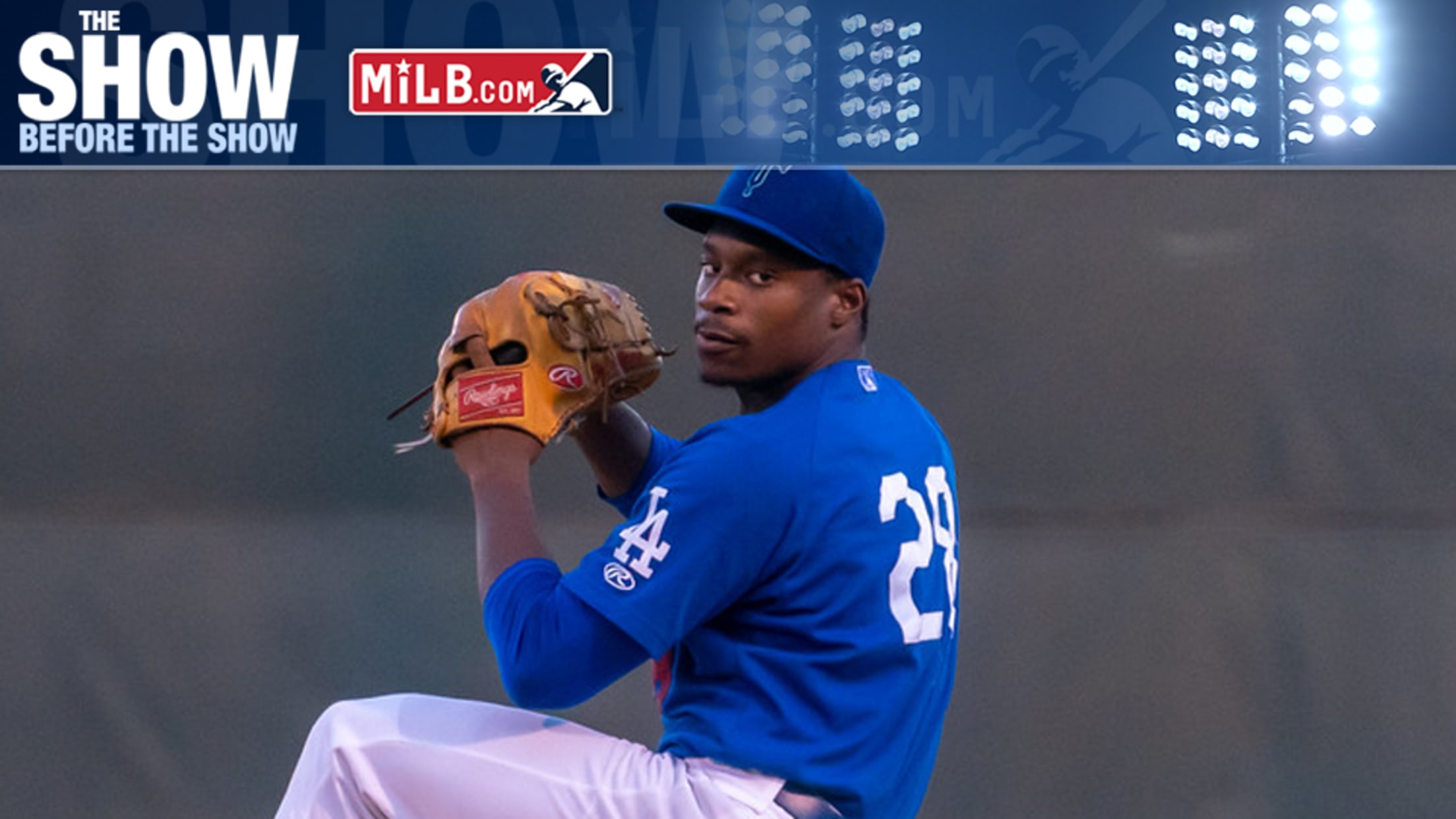 Check out the latest episode of The Show Before the Show, MiLB.com's official podcast. A segment rundown is listed below, in case you want to skip to a particular section. Like the podcast? Subscribe, rate and review "Minor League Baseball podcast" on iTunes. The podcast is also available via Spotify,
Watson, Wahoos disc golf all aces in Pensacola
Golfer builds course to provide outdoor activity for community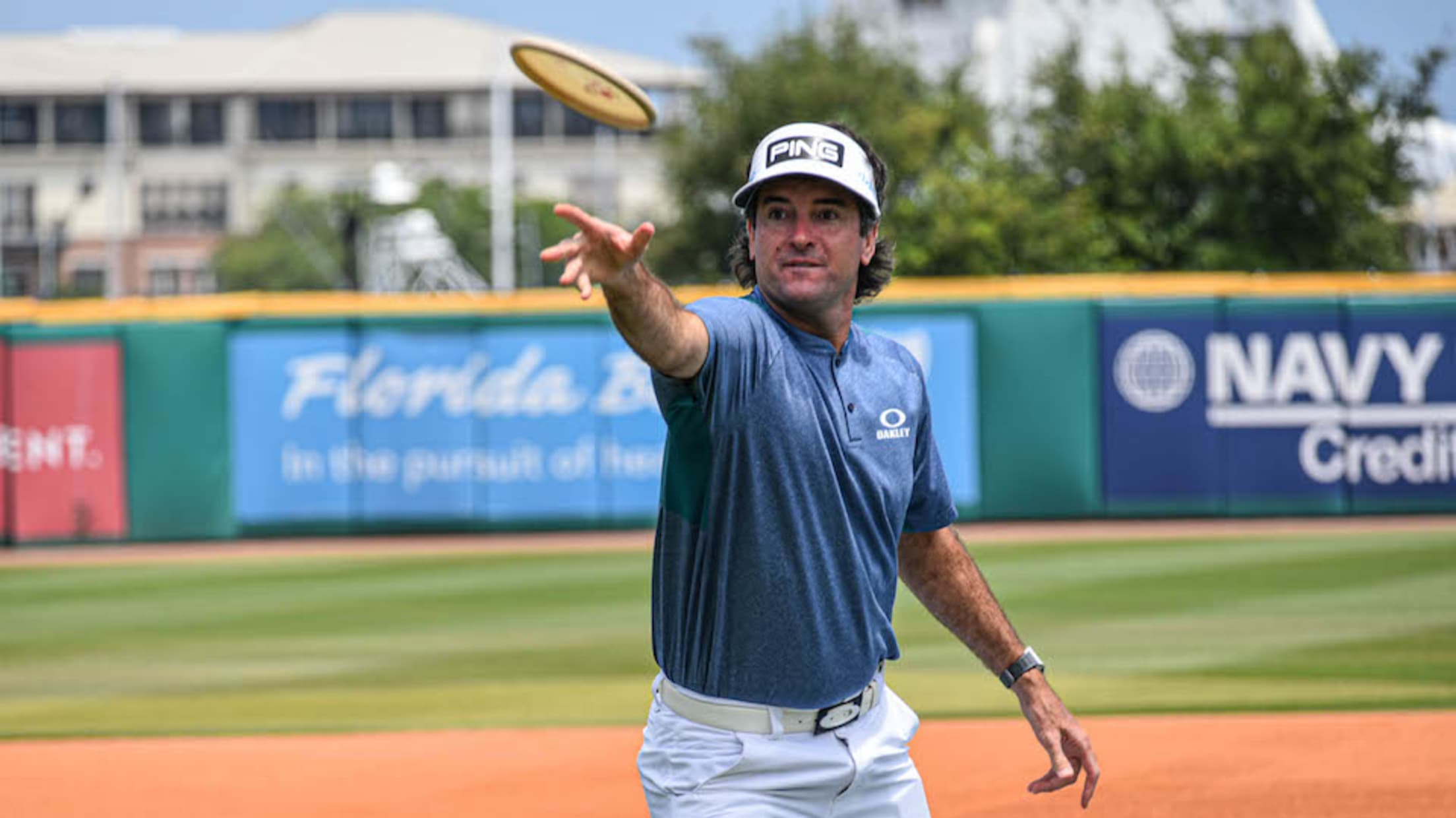 With Pensacola's Blue Wahoos Stadium remaining mostly vacant during the pandemic, team president Jonathan Griffith was searching for some way, any way, to use the facility. He decided to reach out to a familiar name: Bubba Watson. "It was one of those things that for us is what can we
Basepaths to blue line: Harvey slugged in Minors
Hall of Famer smashed way through Border League before hockey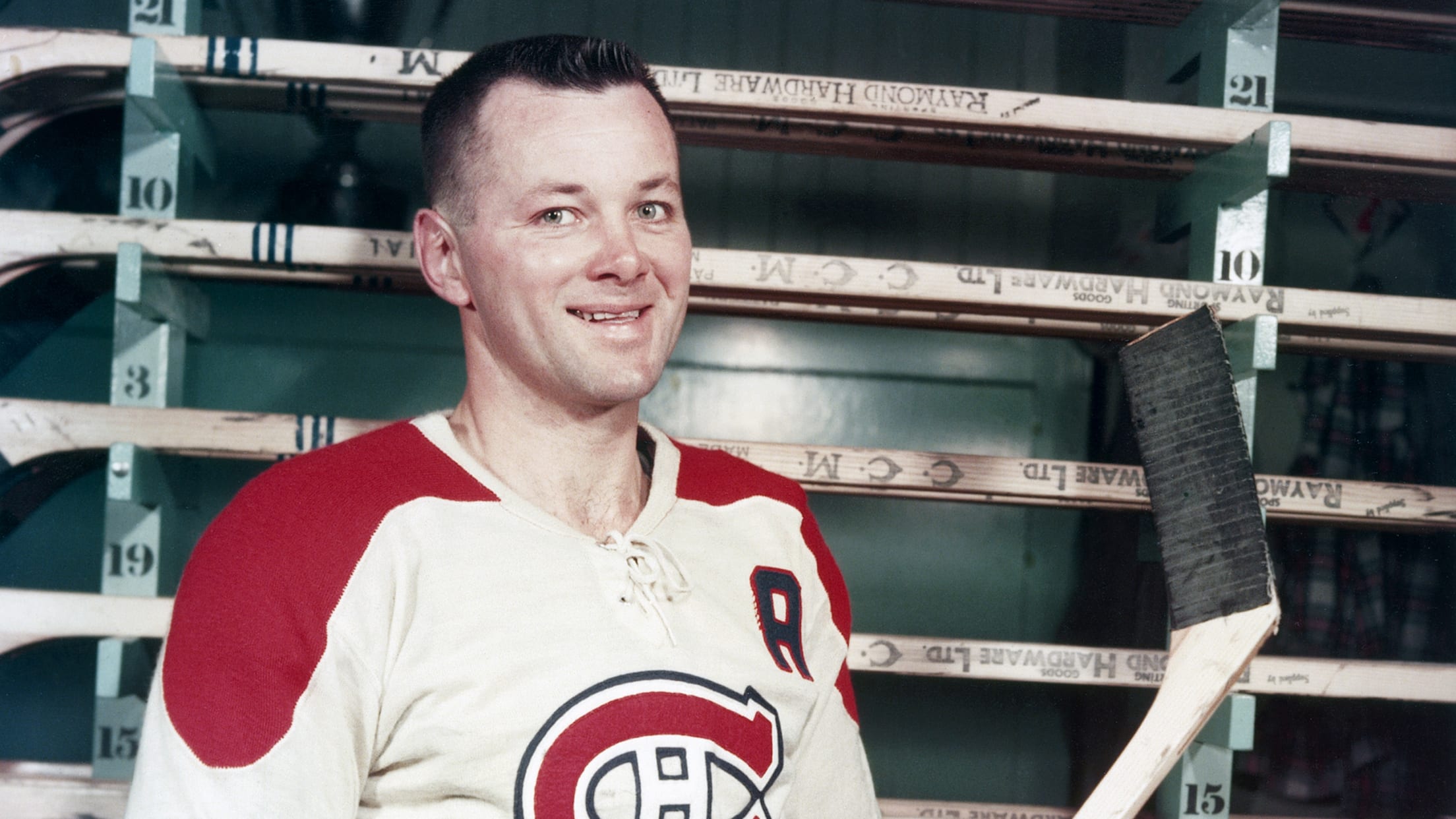 There's plenty of evidence that Doug Harvey made the right choice. One of the best defensemen who ever laced up the skates, Harvey was included among the NHL's 100 Greatest Players during the league's 2017 centennial and was an icon on the ice over a 19-year career. Doug Harvey, it
Did you know? Southern League edition
Ten unique facts about the Double-A circuit, one for each team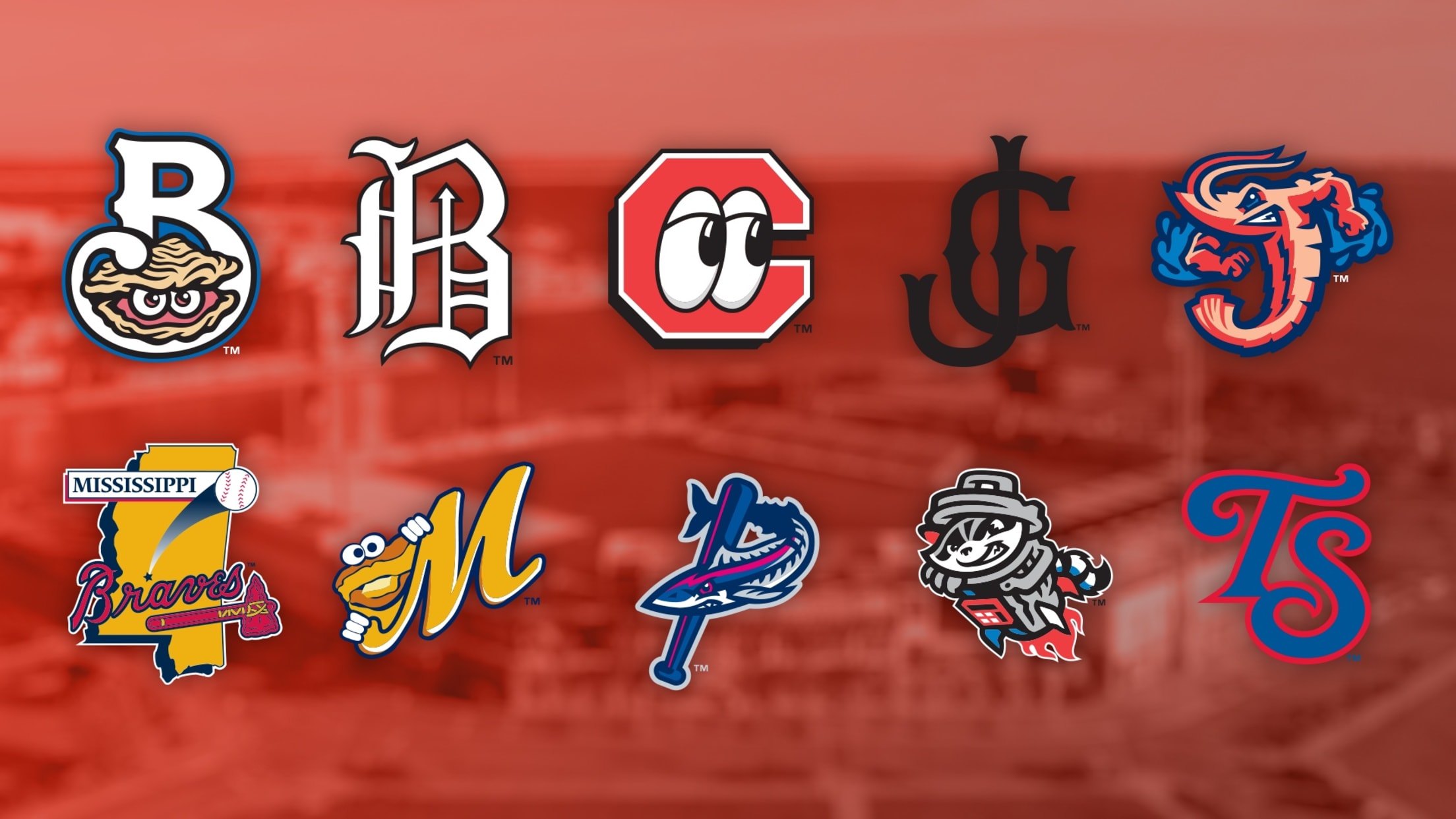 When it comes to size, scope and longevity, few, if any, sporting bodies can rival Minor League Baseball. With 160 teams in nearly as many markets, there are innumerable nooks and crannies to explore. This marks the fourth installment in a series dedicated to such explorations, providing one unique, weird,
Copa de la Diversión caps compete for top bill
Fans to vote among colorful logos, culturally meaningful designs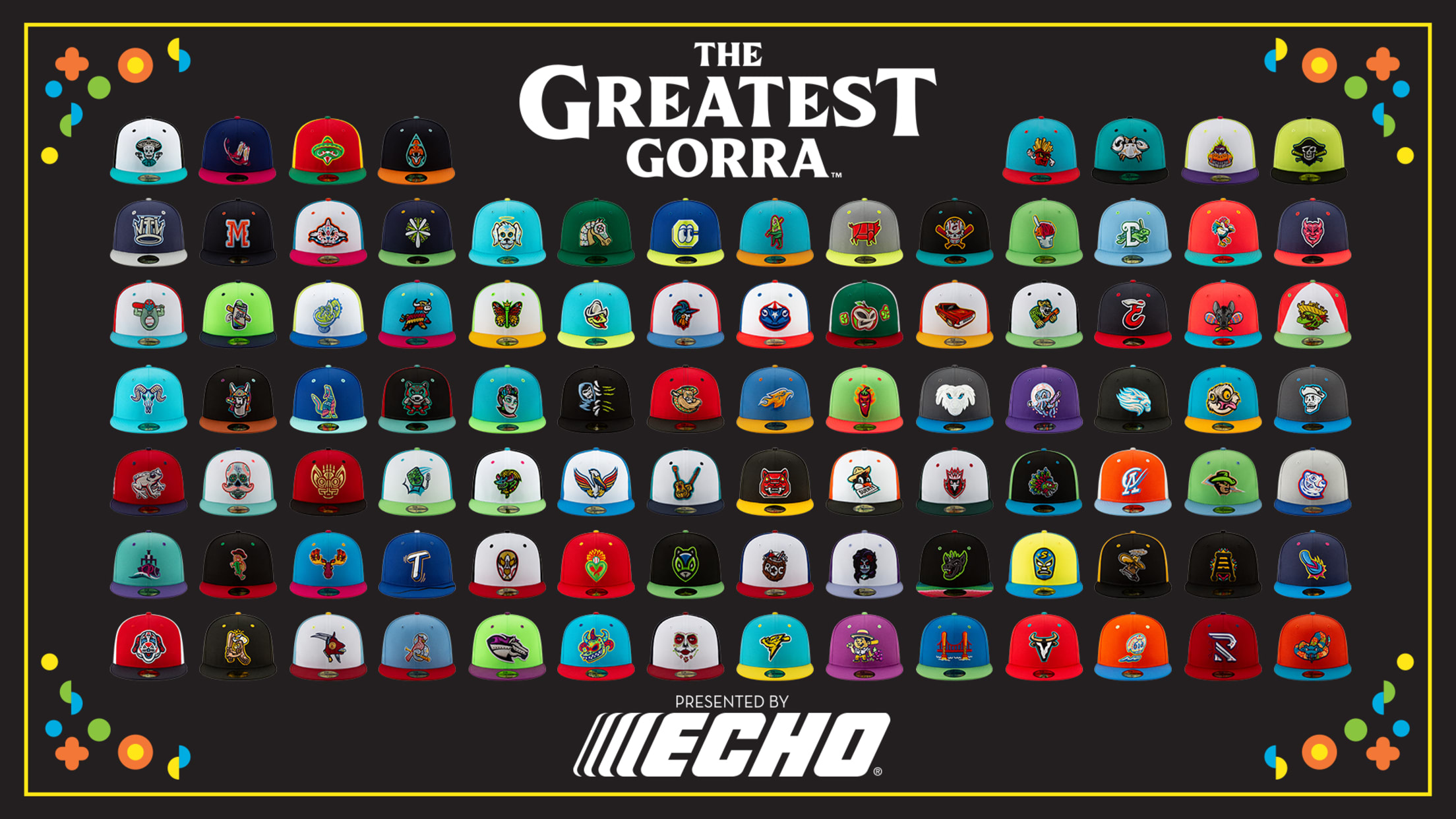 Migrant workers, urban legends, churros. In its third iteration, Copa de la Diversión or "Fun Cup" continues to celebrate the culture and values of Hispanic/LatinX communities. Ninety-two Minor League teams created culturally relevant on-field identities, and now it's your turn to pick the best! Register and vote here! The contest
Toolshed: 2017 Draft retrospective
High-school trio at top, Pearson's move up north still stand out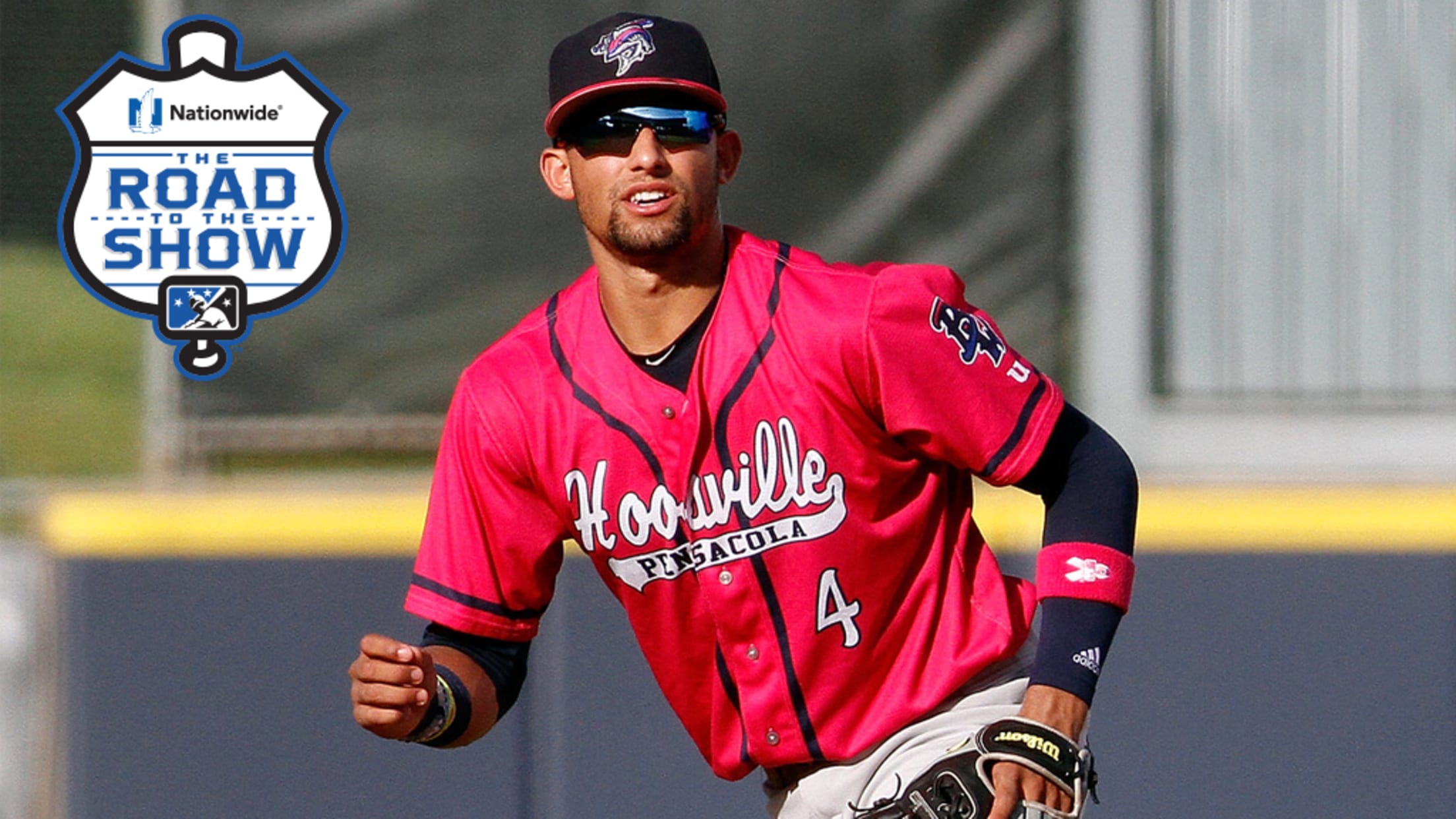 The 2020 First-Year Player Draft is coming, and without regular-season baseball being played yet due to the coronavirus pandemic, it could be the first big Major League Baseball event of the summer. The 2020 edition is likely to take place on June 10 and be as little as five rounds,
Best streams of 2019 games: Wild strikeouts
Thunder's Garcia whiffs 15; Travelers' Crismatt is immaculate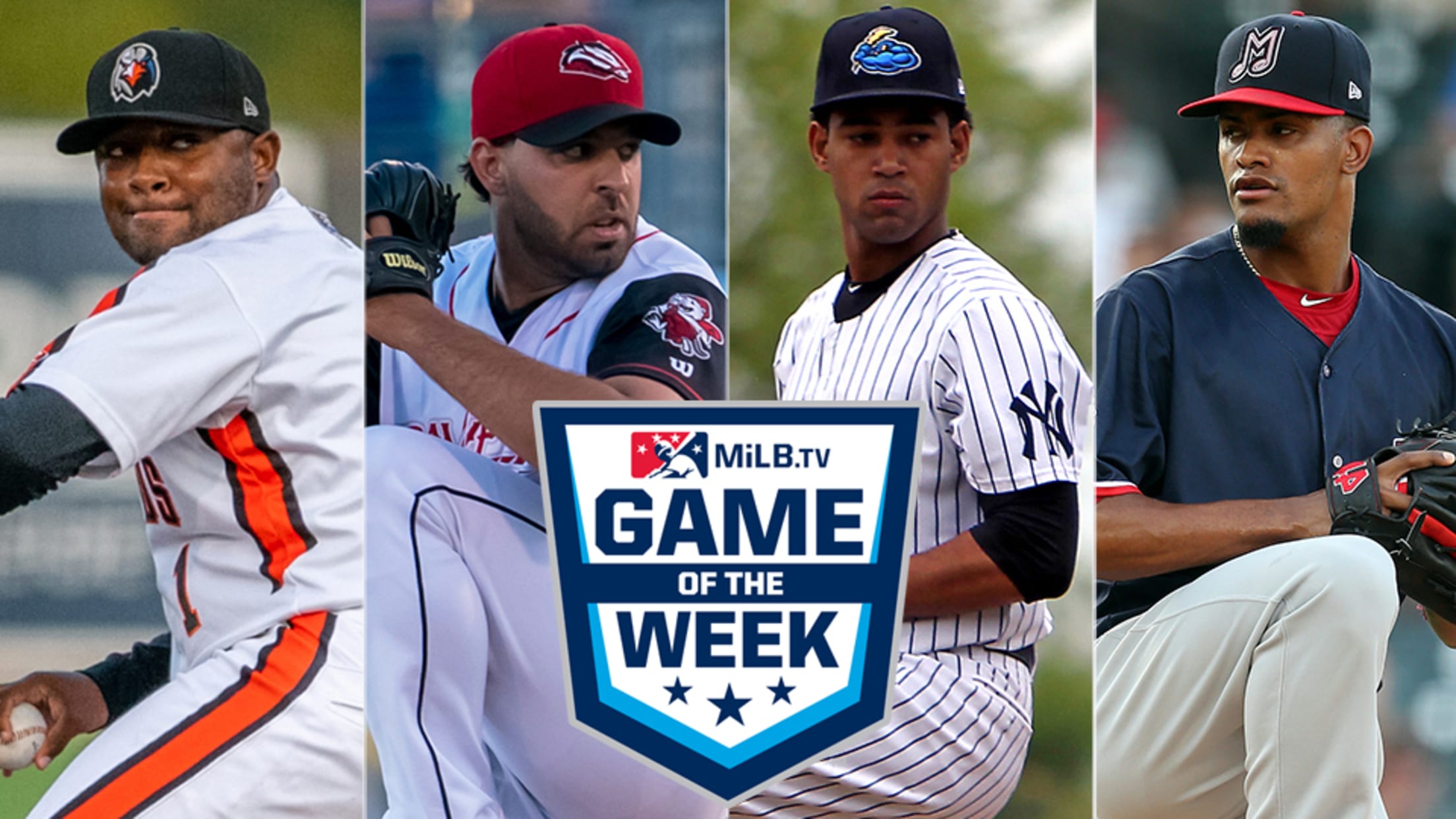 Outside of the home run, the strikeout is the singular moment in a game that elicits raw emotion. It's why Nolan Ryan, Randy Johnson and Pedro Martinez are etched in baseball lore. The ability to blow a 100-mph heater past a hitter or drop in a knee-buckling breaking ball resonates
The Road to The Show: Adley Rutschman
No. 4 overall prospect riding the fast lane to Baltimore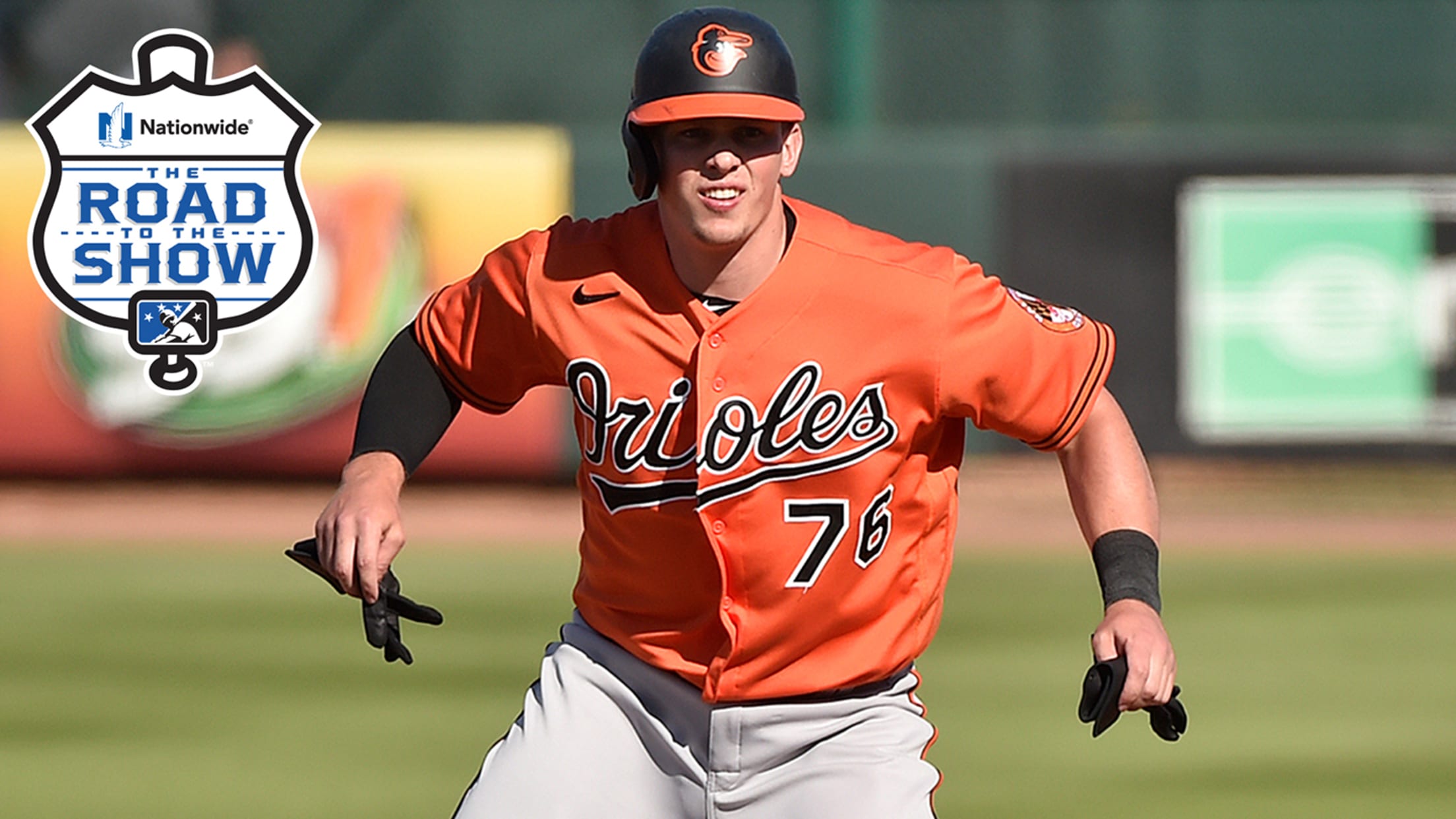 Each week, MiLB.com profiles an elite prospect by chronicling the steps he's taken to reach the brink of realizing his Major League dream. Here's a look at Baltimore Orioles catcher Adley Rutschman:
Toolshed: Yanks' King recalls MLB's last debut
Right-hander could be last to make bow in front of fans for a while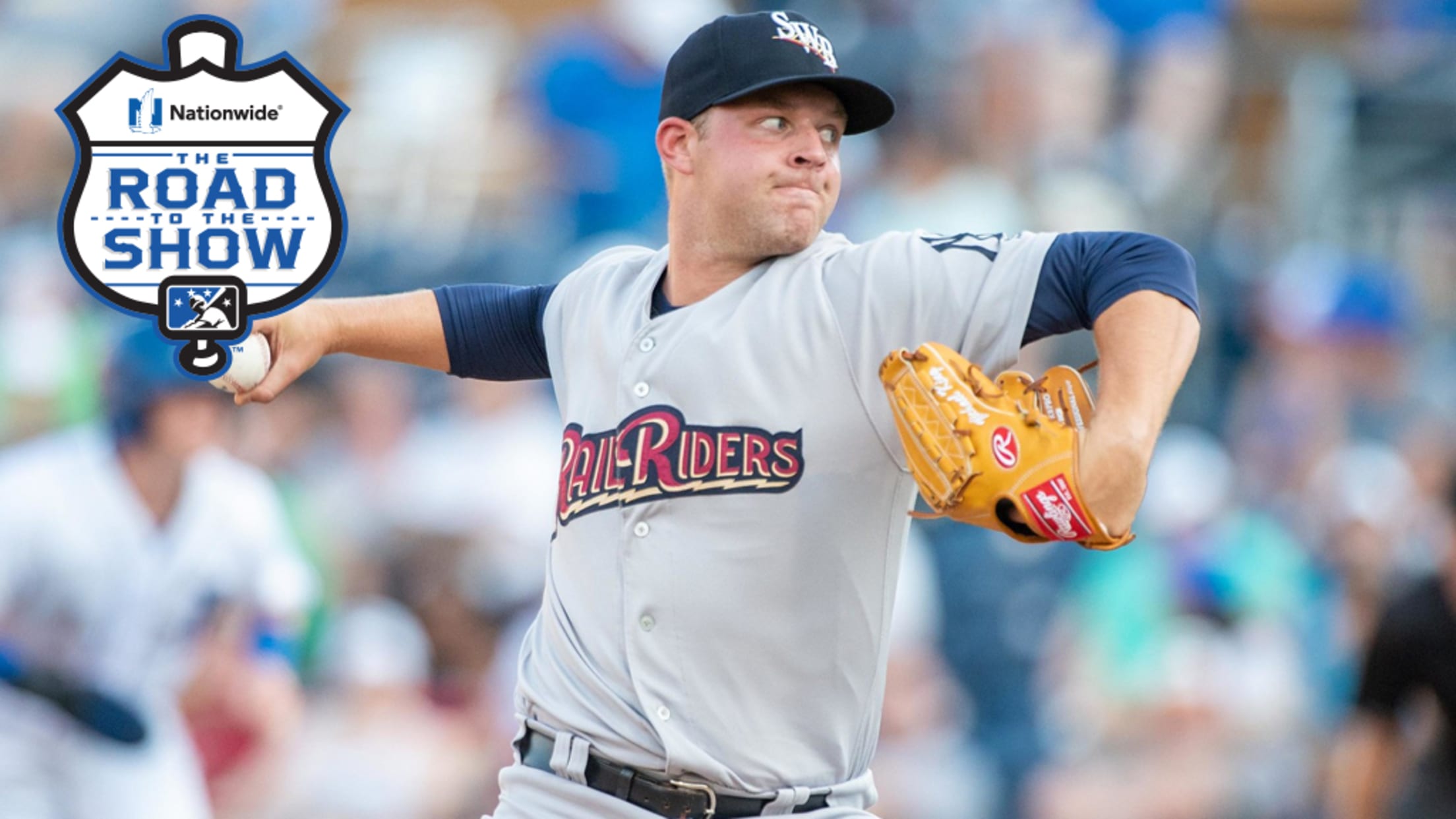 There have been 19,683 human beings who have played Major League Baseball in the sport's history. If every one of them went through the turnstiles at the new Globe Life Field in Arlington, Texas, the stadium still would only be half full. It's an elite club with members from three
Rays' Honeywell undergoes arm procedure
No. 91 prospect expected to pick up training next week in Florida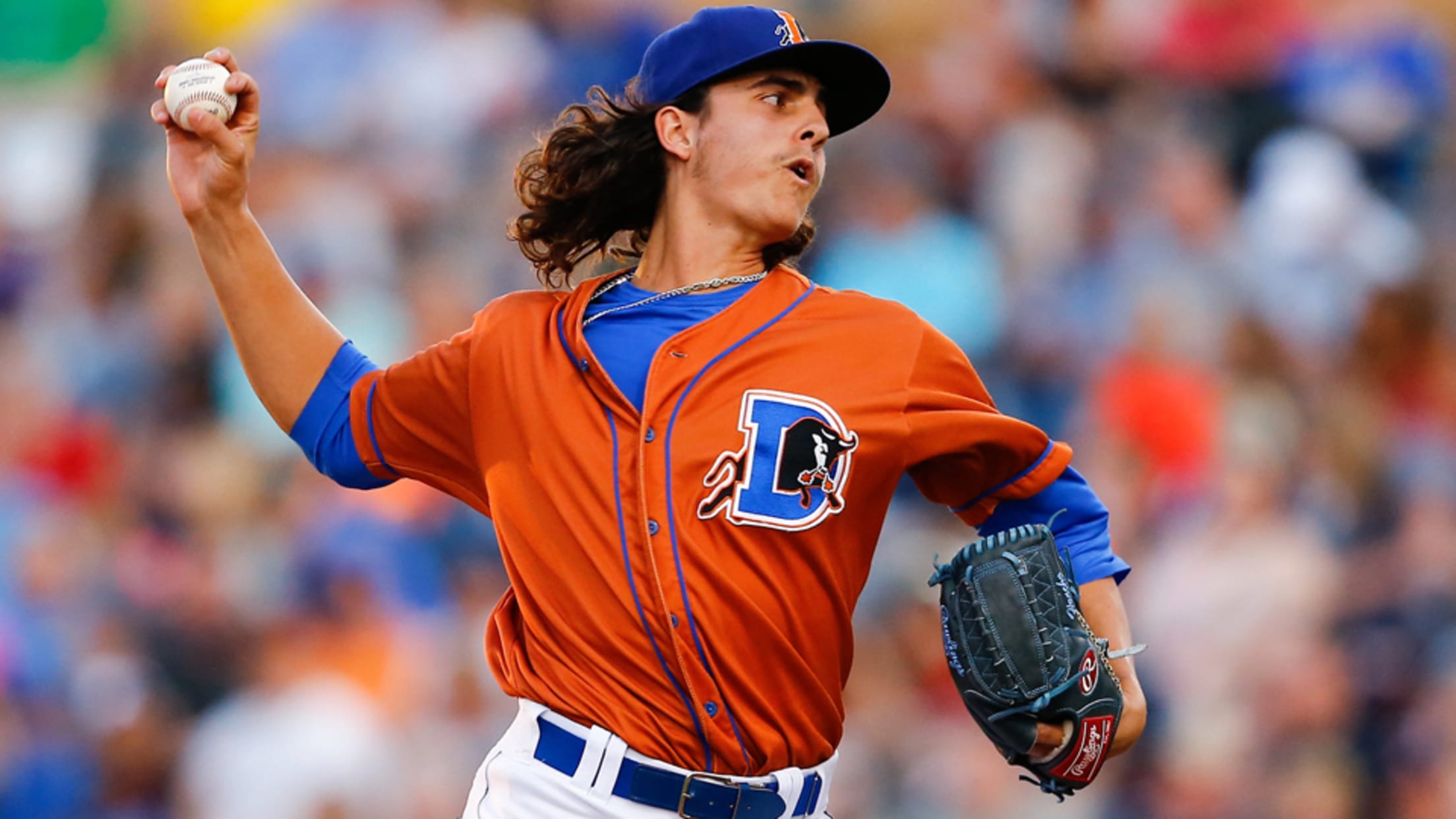 The status of Brent Honeywell Jr.'s arm has been on the minds of many Rays fans over the last two-plus years. The Tampa Bay organization provided an update on that front Thursday. MLB.com's No. 91 overall prospect underwent a decompression procedure on his right ulnar nerve Wednesday, the Rays announced.
Open for business at the ballpark
As restrictions loosen, Minor League teams get creative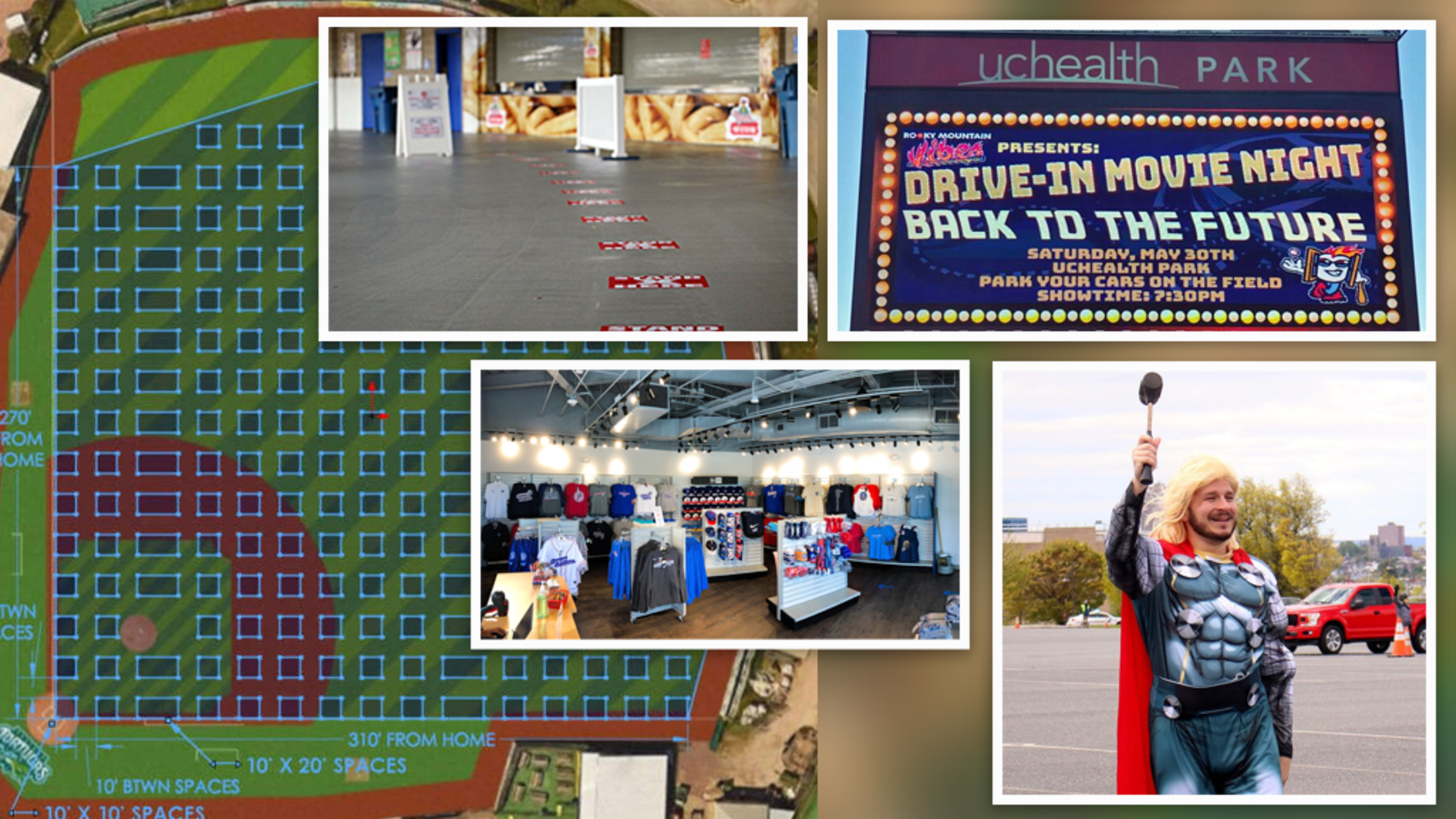 All 50 states are in the process of reopening their economies while easing lockdown restrictions. What this means varies from state to state and sometimes even town to town. Minor League Baseball teams, like businesses everywhere, are cautiously determining how to proceed. While there are no plans in place to
Meet the Nationwide Road to the Show Ambassadors
Abrams, Kelenic, Rodriguez, Rutschman, Witt making waves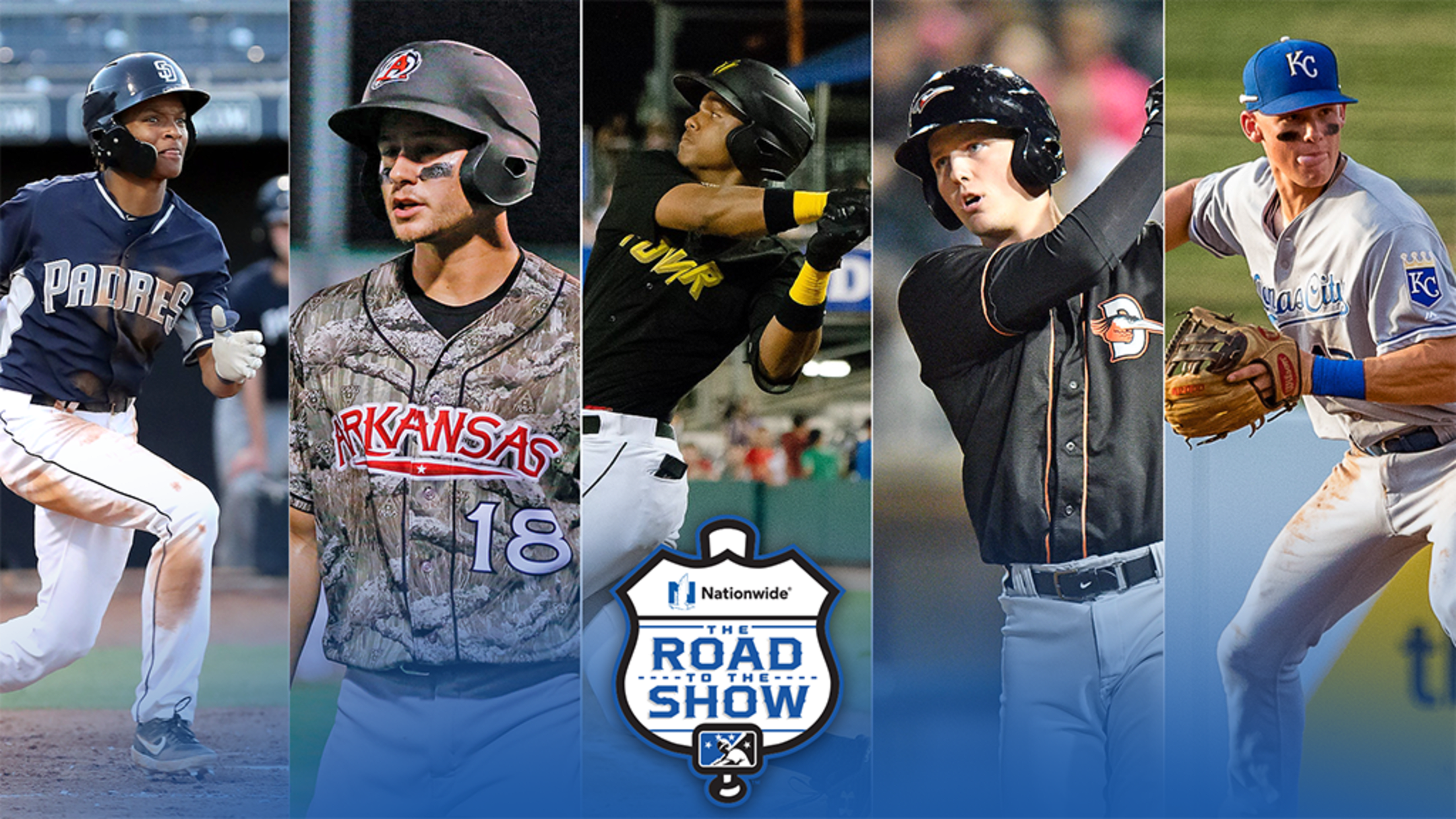 This season Minor League Baseball introduces a new content series, "The Road to the Show™, Presented by Nationwide," which will follow five of MiLB's top prospects during the 2020 season. The series will give baseball fans a behind-the-scenes look at the prospects, learn who they are on and off the
Royals lefty Bubic visits Minors podcast
Royals' Bubic breaks down what made him MiLB strikeout leader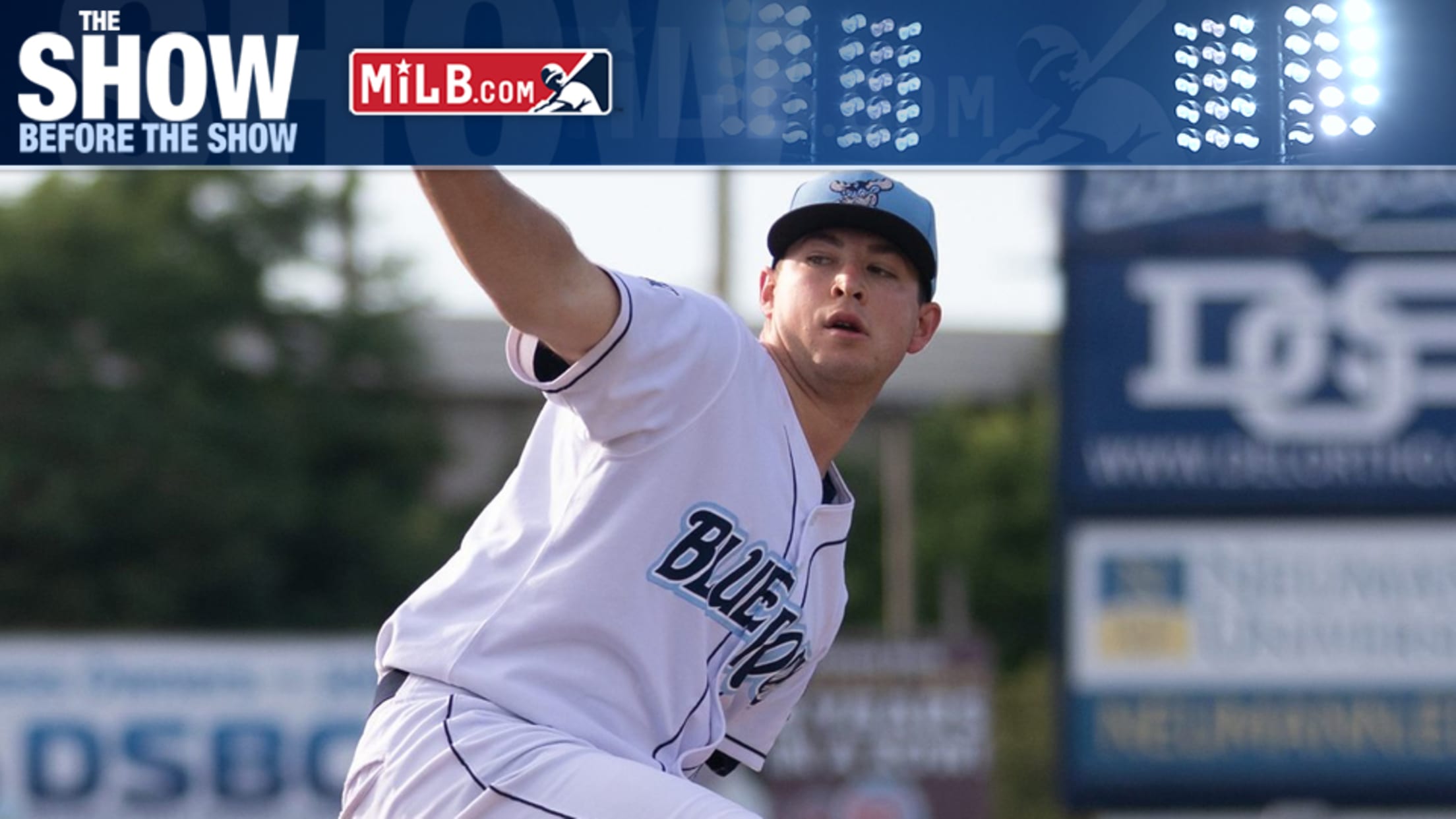 Check out the latest episode of The Show Before the Show, MiLB.com's official podcast. A segment rundown is listed below, in case you want to skip to a particular section. Like the podcast? Subscribe, rate and review "The Show Before the Show" on iTunes. The podcast is also available via
Pirates' Kramer undergoes hip surgery
No. 18 prospect expected to miss four to six months, says club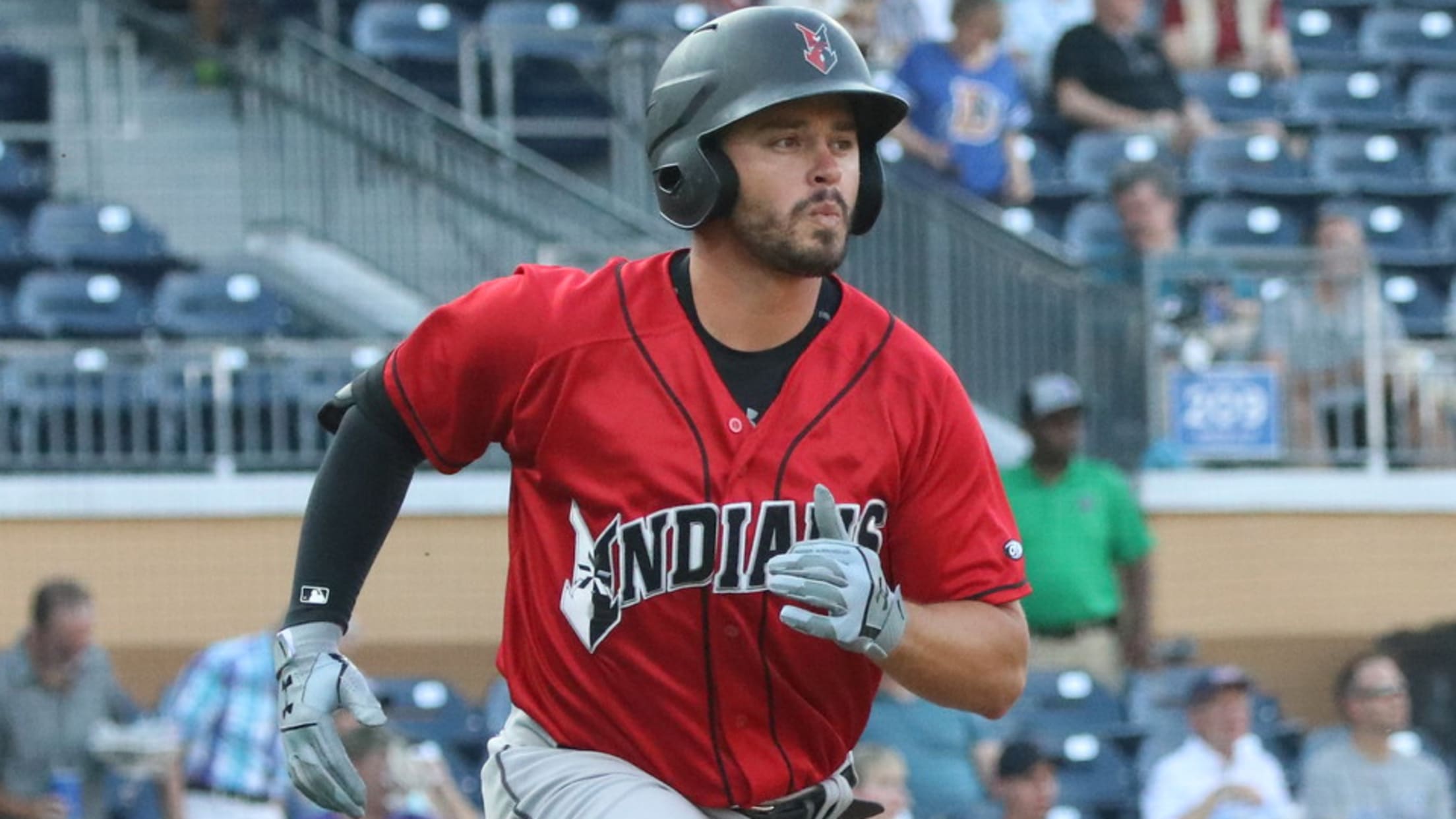 While baseball waits to resume, Kevin Kramer's own grand entrance will be delayed even further. The Pirates' No. 18 prospect underwent surgery on his right hip last week, the Pittsburgh organization announced Wednesday. He is expected to miss four to six months of baseball activity, making a 2020 return unlikely.
Bigelow's bat powered dominant Minors career
Outfielder ruled Southern Association despite defensive struggles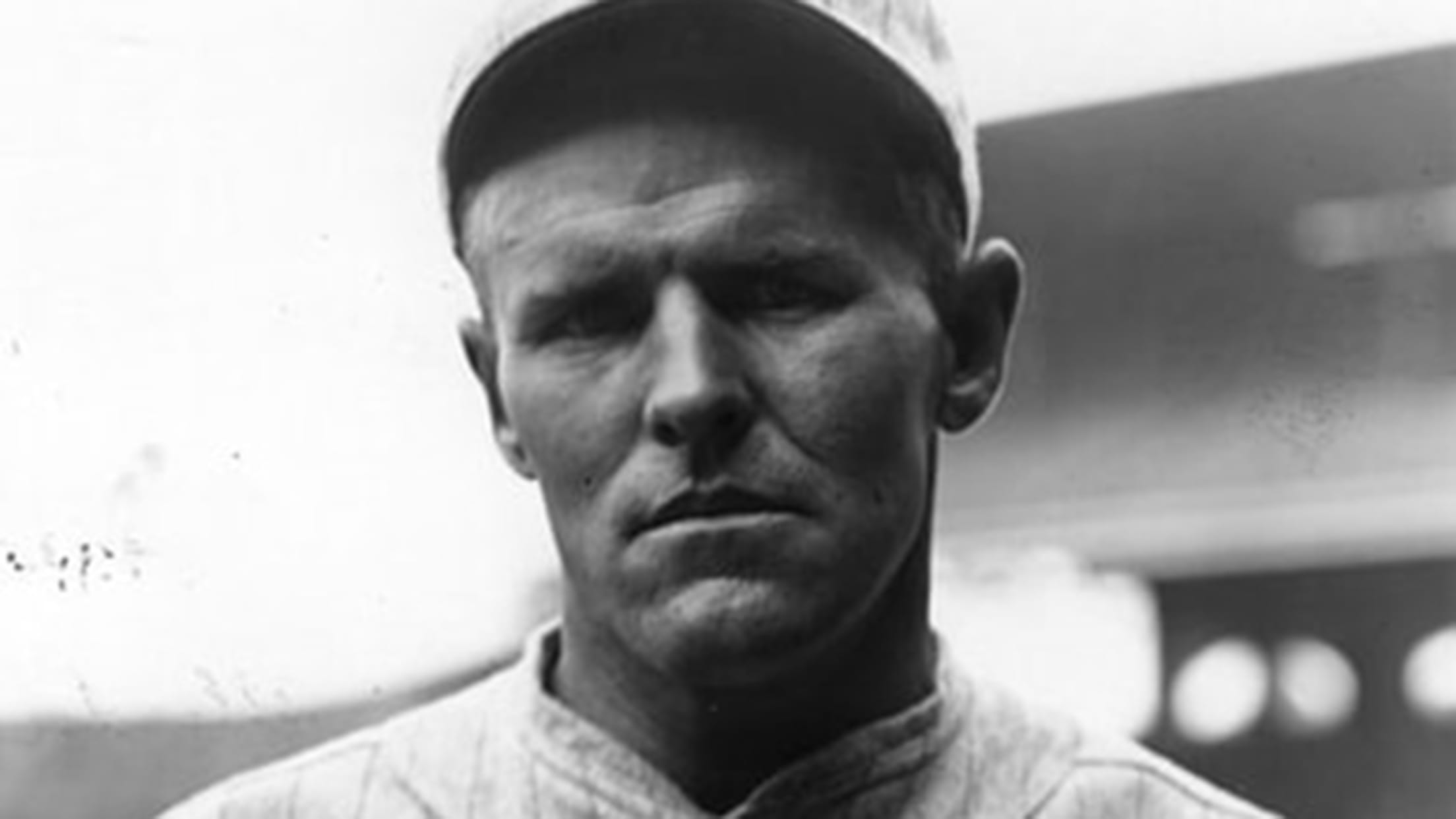 A host of players have piled up astonishing accomplishments over long professional careers on the diamond without making a lasting impression on the game's most celebrated stage. This series, Monsters of the Minors, provides introductions to Minor League legends sometimes overlooked by fans of baseball history. Today, the route Elliot
Not just passing through: Tourists endure
Asheville's unique nickname dates back more than a century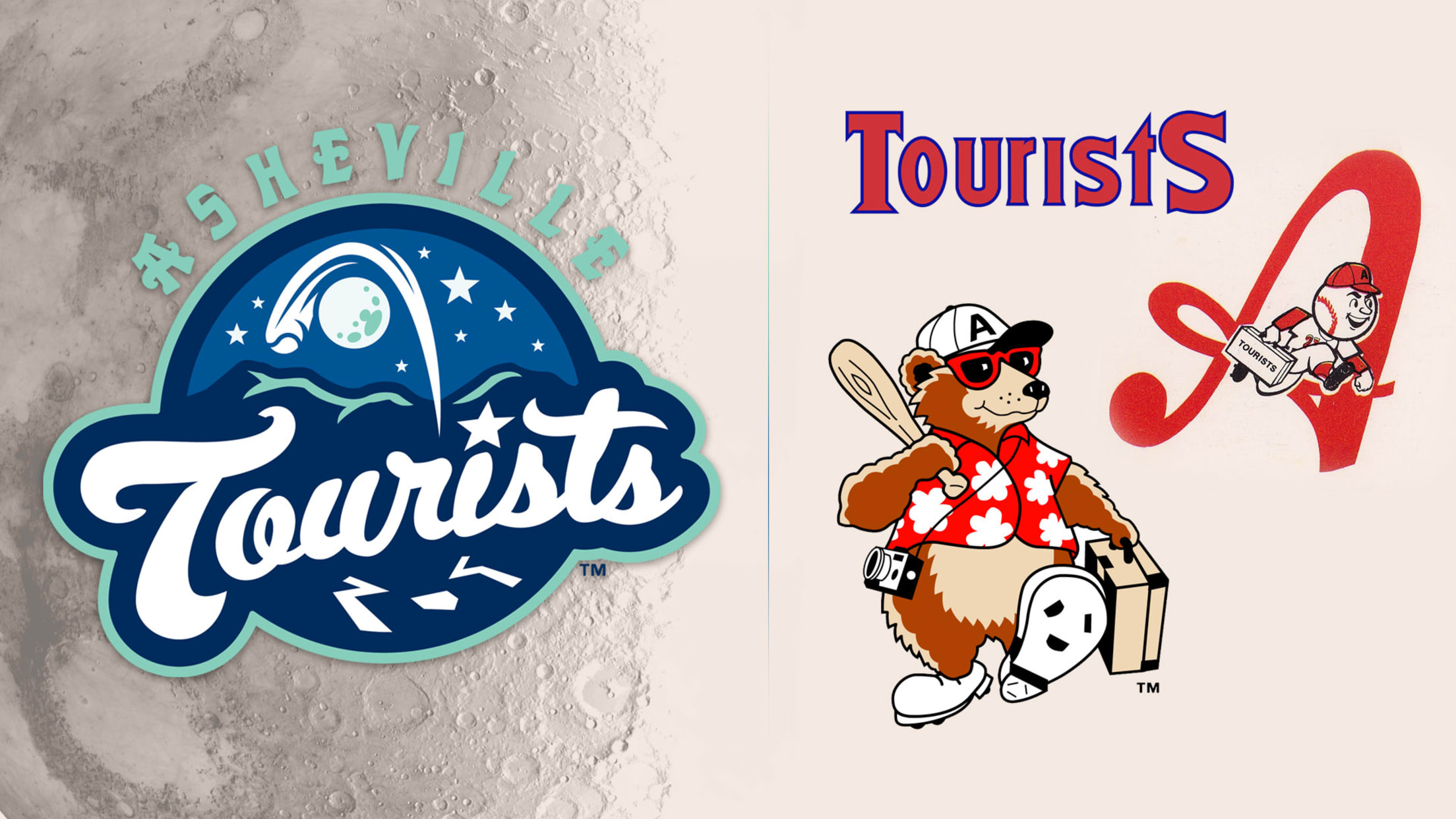 With so much focus year after year on the newest and wildest rebranding projects in Minor League Baseball, MiLB.com takes a look at the flip side. This spring and summer, we will be profiling teams with some of the longest continually used nicknames in each league. Next up: the South
Did you know? Eastern League edition
Twelve unique facts about the Double-A circuit, one for each team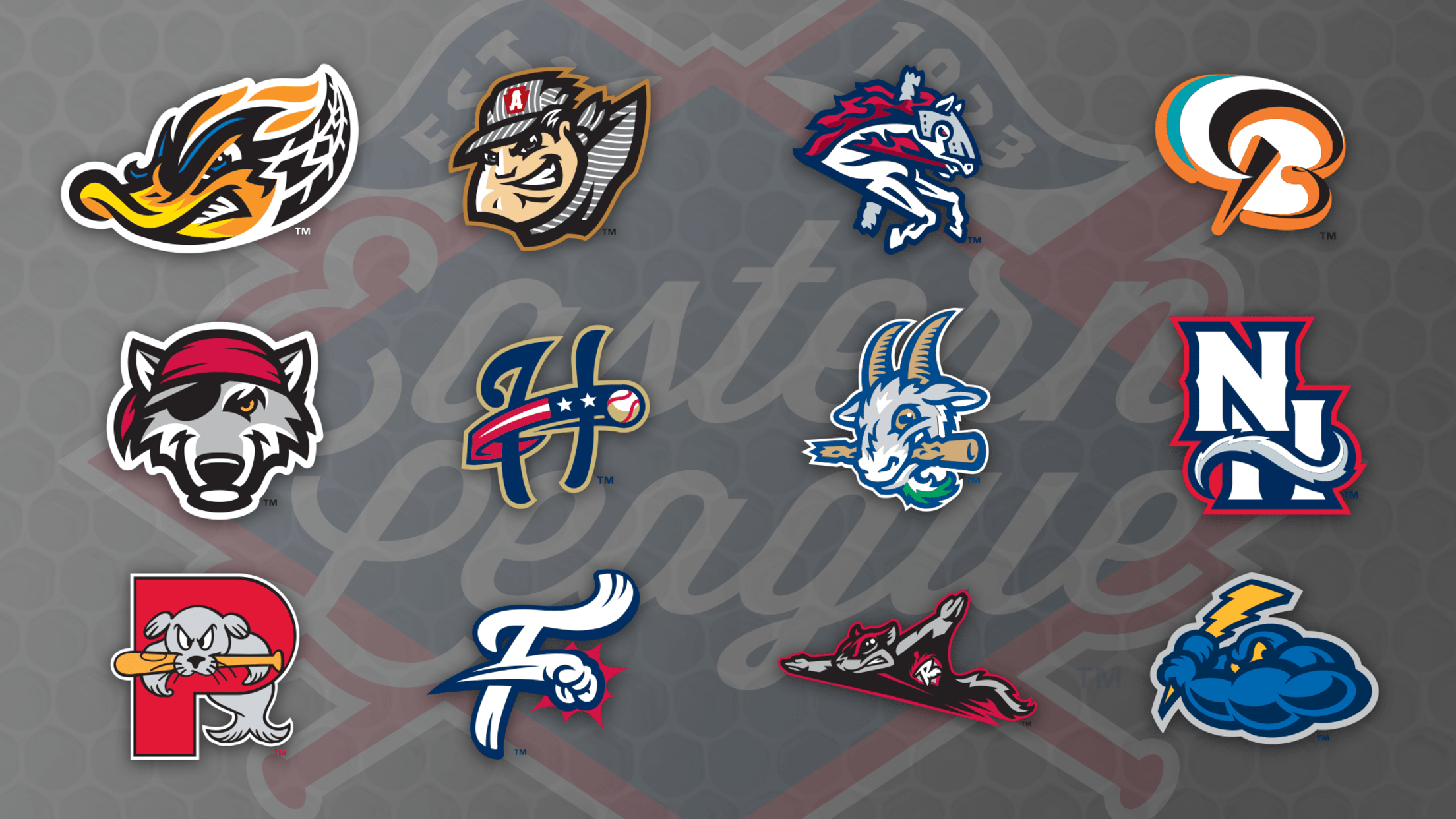 When it comes to size, scope and longevity, few, if any, sporting bodies can rival Minor League Baseball. With 160 teams in nearly as many markets, there are innumerable nooks and crannies to explore. This marks the third installment in a series dedicated to such explorations, providing one unique, weird,
Toolshed: 2016 Draft retrospective
Uncertainty at top, deep Dodgers haul defines class four years later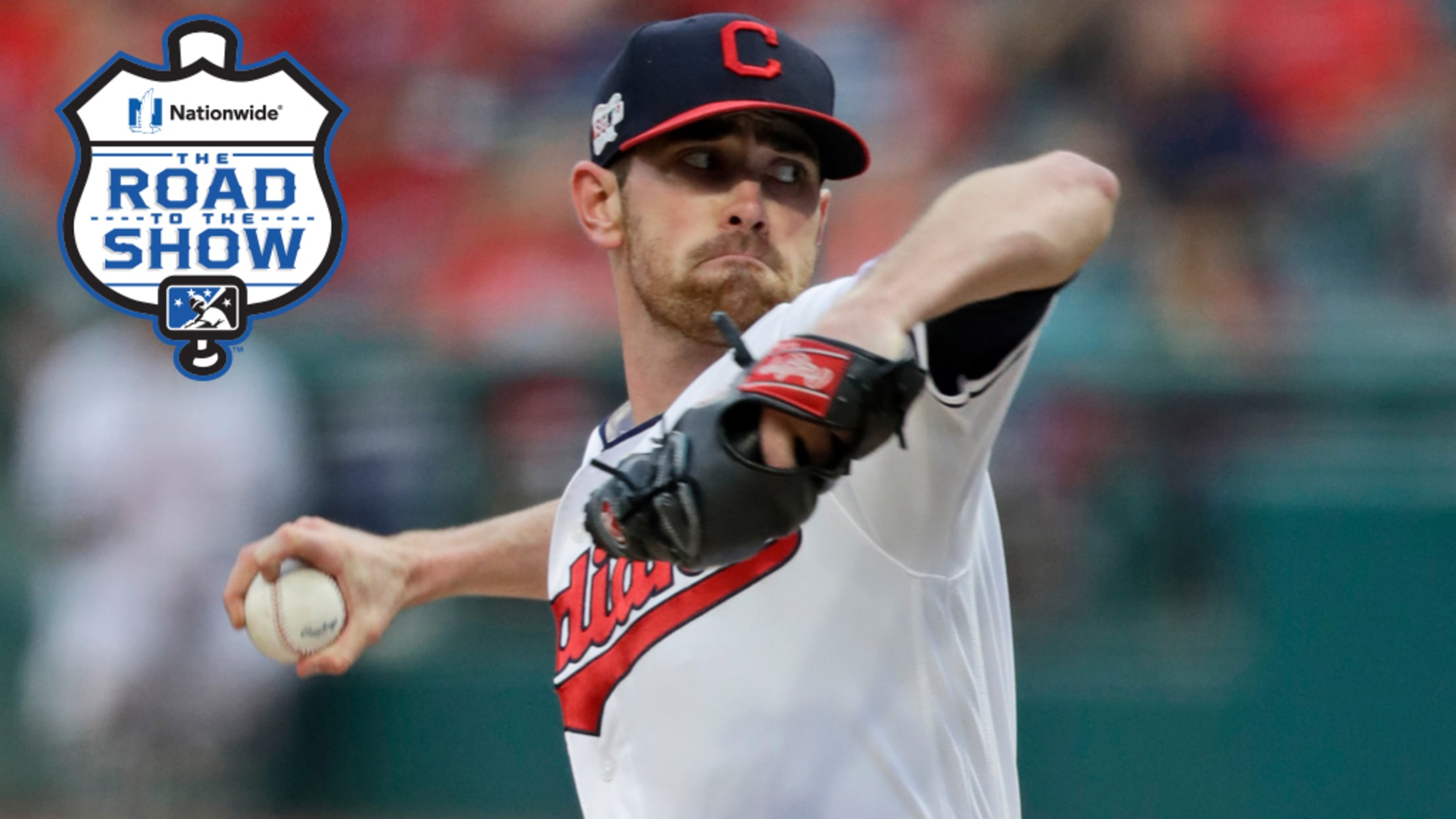 The 2020 First-Year Player Draft is coming, and without regular-season baseball being played yet due to the coronavirus pandemic, it could be the first big Major League Baseball event of the summer. The 2020 edition is likely to be held on June 10 and be as little as five rounds,