2021 Triple-A Final Stretch coverage
Keeping up with the end-of-season tournament for the highest level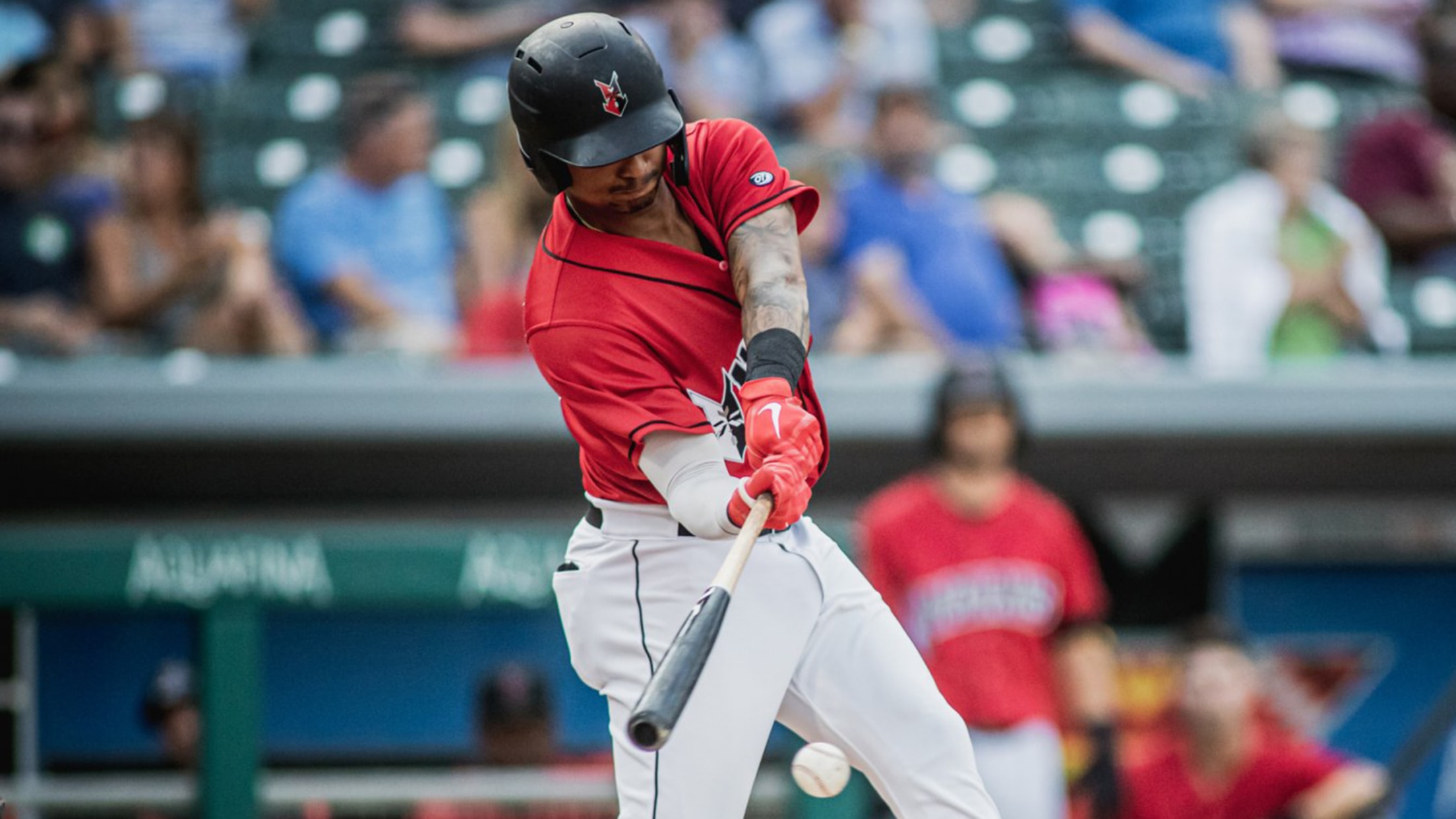 It's a familiar tale He huffed and he puffed and he blew that homer over the Dell Diamond wall in right-center field. Sam Huff homered in his second straight game for the Express on Monday -- netting $50 for Round Rock's charity Austin RBI. The fifth-ranked Rangers prospect, who has
Around the Minors: The week of Sept. 27
Sights and sounds from action across Minor League Baseball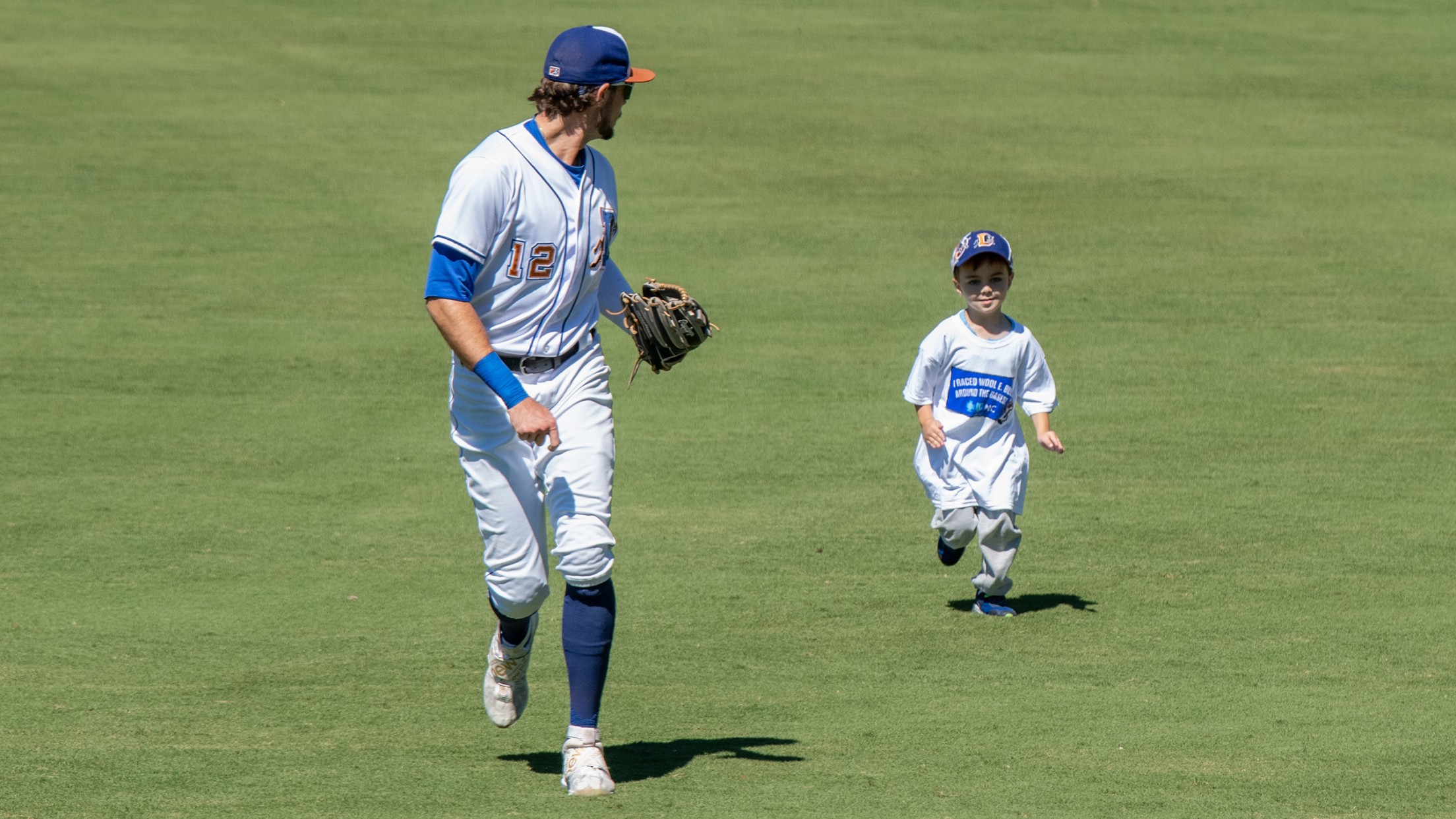 Good to see ya In the last home game of the season for the Triple-A Bees, top Angels prospect Reid Detmers returned to the mound for the first time since pitching for Los Angeles against Cleveland on Aug. 21. In two frames vs. the River Cats, the lefty gave up
Rangel, Jenista lift M-Braves to Double-A South title
Right-hander strikes out eight, allows one run across six innings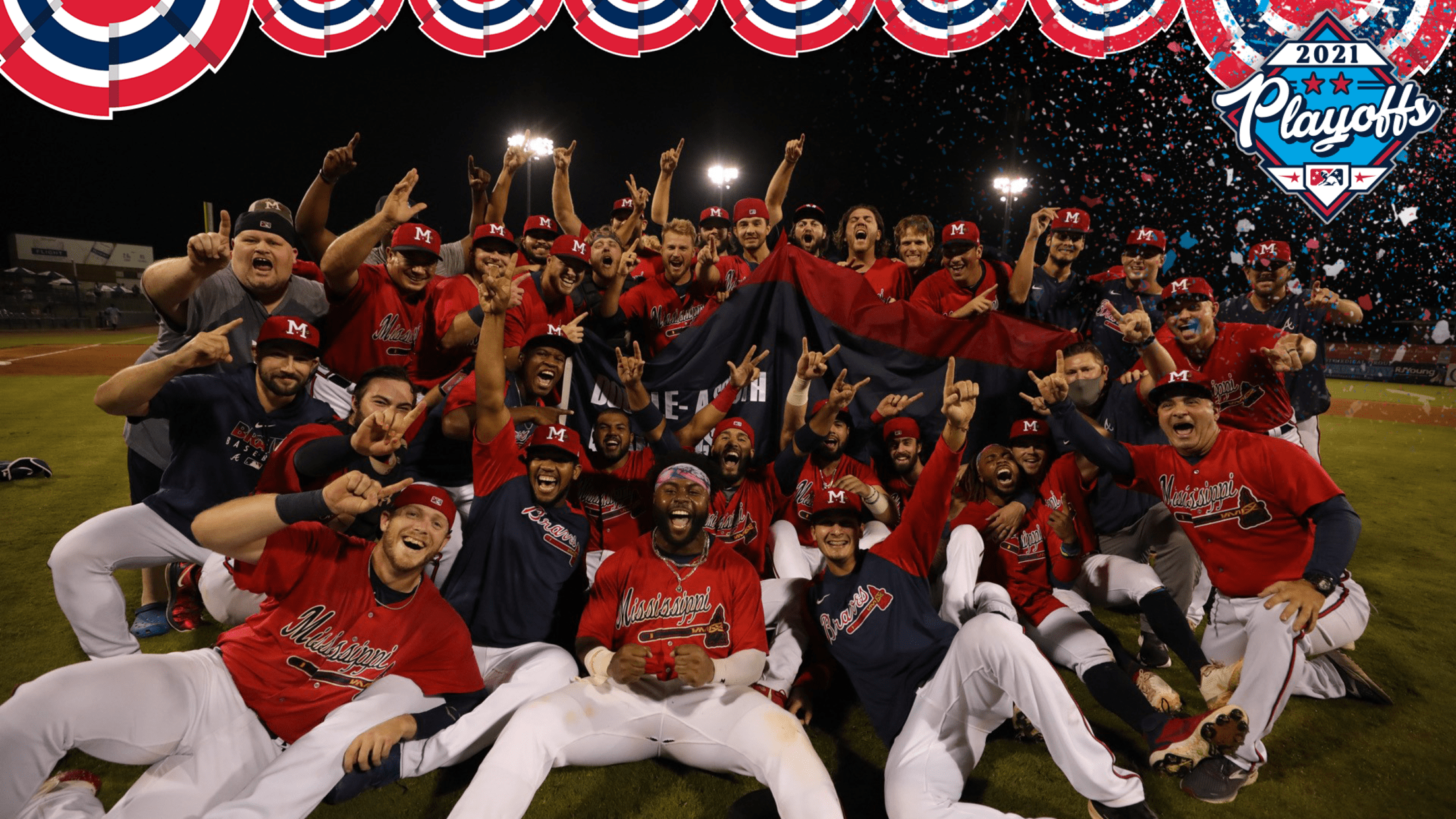 The Double-A South belongs to the Mississippi Braves. After the M-Braves and Montgomery combined to score 36 runs in Games 3 and 4, the decisive Game 5 ended up being a pitchers' duel. Led by Alan Rangel's six one-run innings, the M-Braves clinched their first league title since 2008 with
Quad Cities claim first High-A Central championship
Four hurlers toss two-hit shutout for club's first title since 2017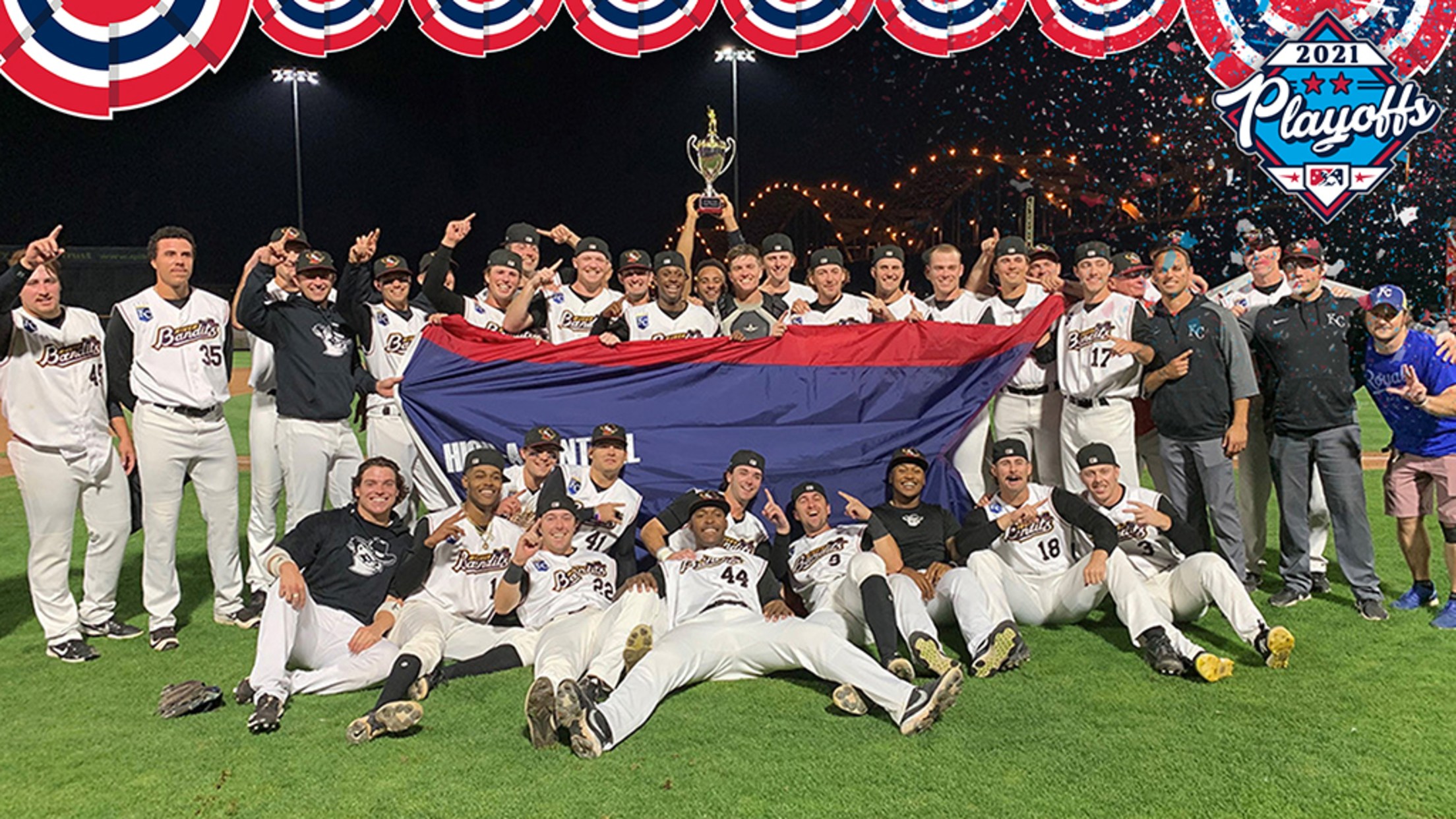 With no margin for error and its season on the brink, High-A Quad Cities managed to keep its championship hopes alive with a walk-off victory on Saturday. There was far less drama a day later, but the celebration proved to be even sweeter. Four hurlers combined on a two-hitter and
RiverDogs win first title in team's 41-year history
Brecht posts six zeros to lead the RiverDogs to their first title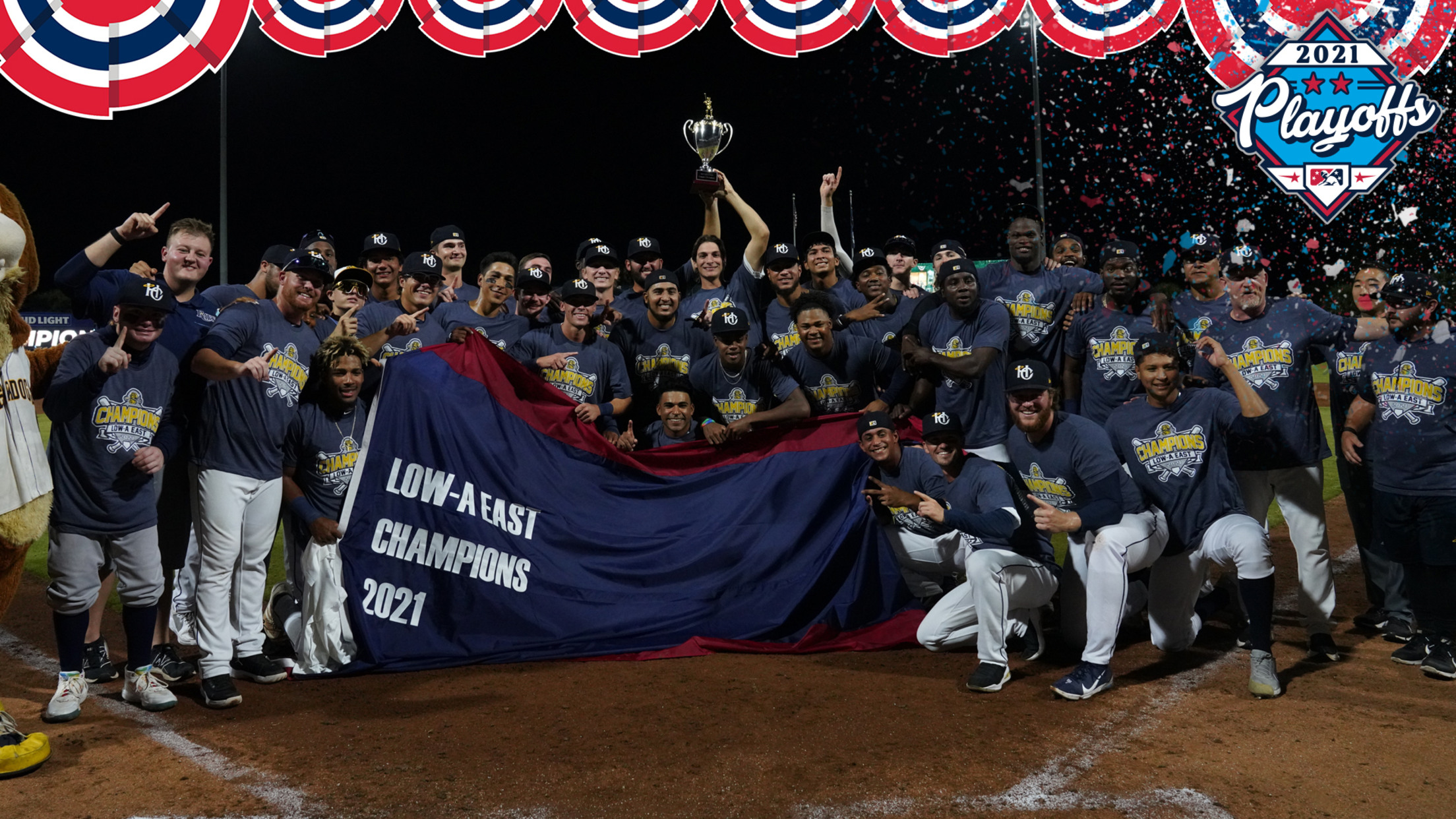 For the first time in the organization's 41-year history, the Charleston RiverDogs are league champions. Charleston took Game 5 of the Low-A East finals in dominant fashion on Sunday, winning 9-2 over Down East and limiting the Wood Ducks offense to four hits. Starter Ben Brecht tossed six scoreless frames
2021 Double-A playoffs coverage
Rangel steers M-Braves to Double-A South championship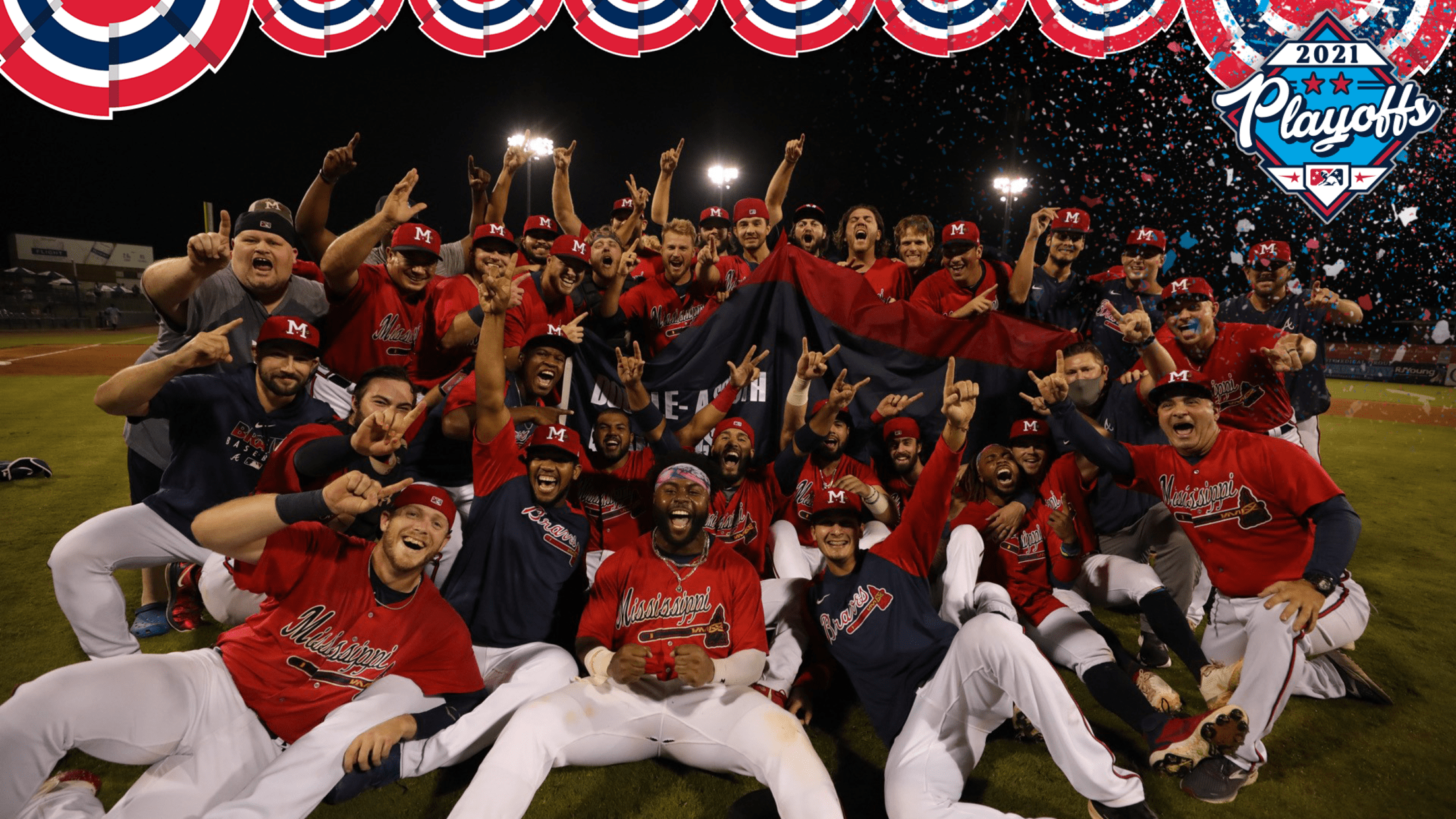 Sept. 26 The Double-A South belongs to the Mississippi Braves. After the M-Braves and Montgomery combined to score 36 runs in Games 3 and 4, the decisive Game 5 ended up being a pitchers' duel. Led by Alan Rangel's six one-run innings, the M-Braves clinched their first league title since
2021 High-A playoffs coverage
Quad Cities claim first High-A Central championship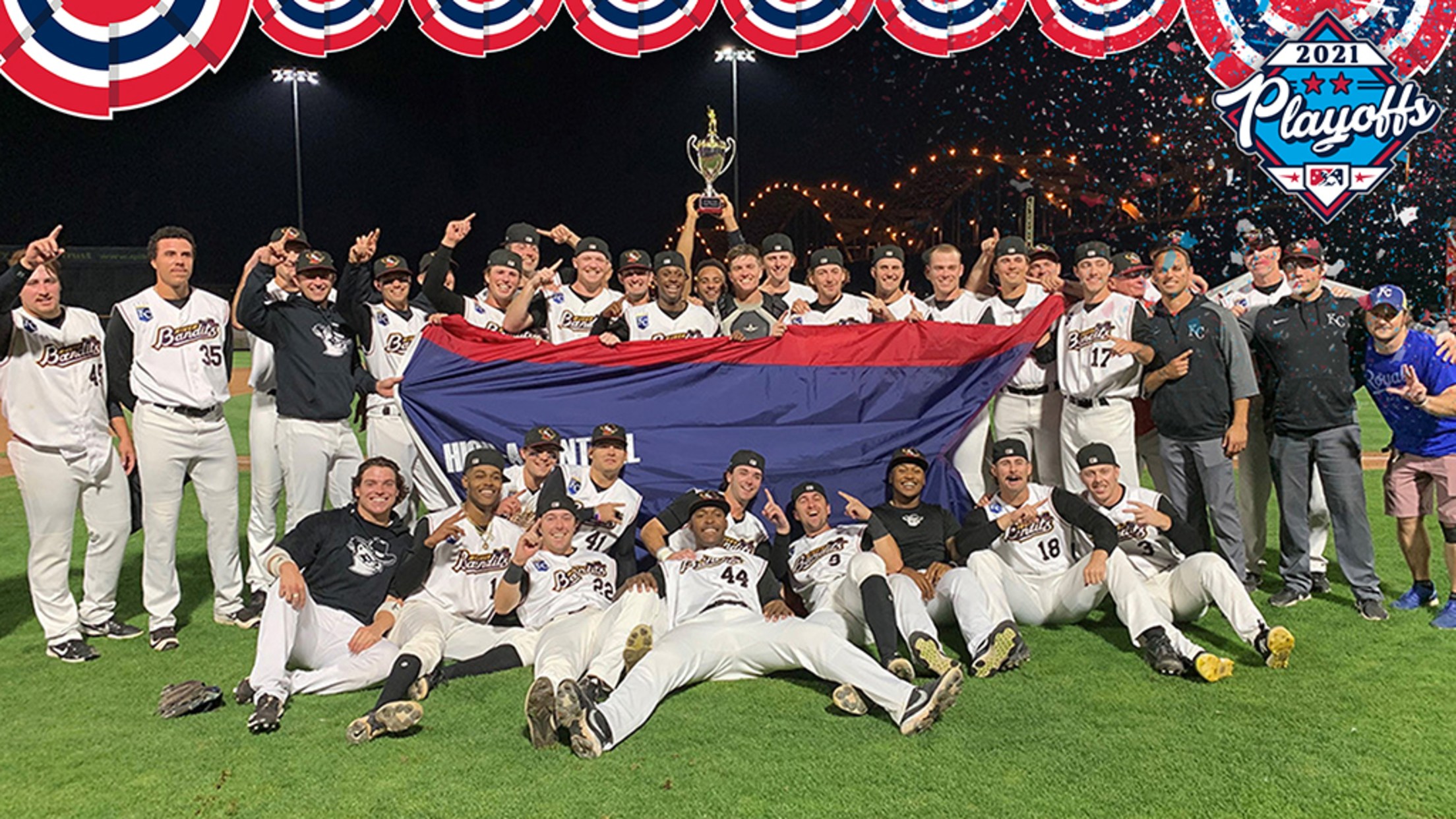 Sept. 26 With no margin for error and its season on the brink, High-A Quad Cities managed to keep its championship hopes alive with a walk-off victory on Saturday. There was far less drama a day later, but the celebration proved to be even sweeter. Four hurlers combined on a
2021 Low-A playoffs coverage
Charleston clinches first title -- the Low-A East championship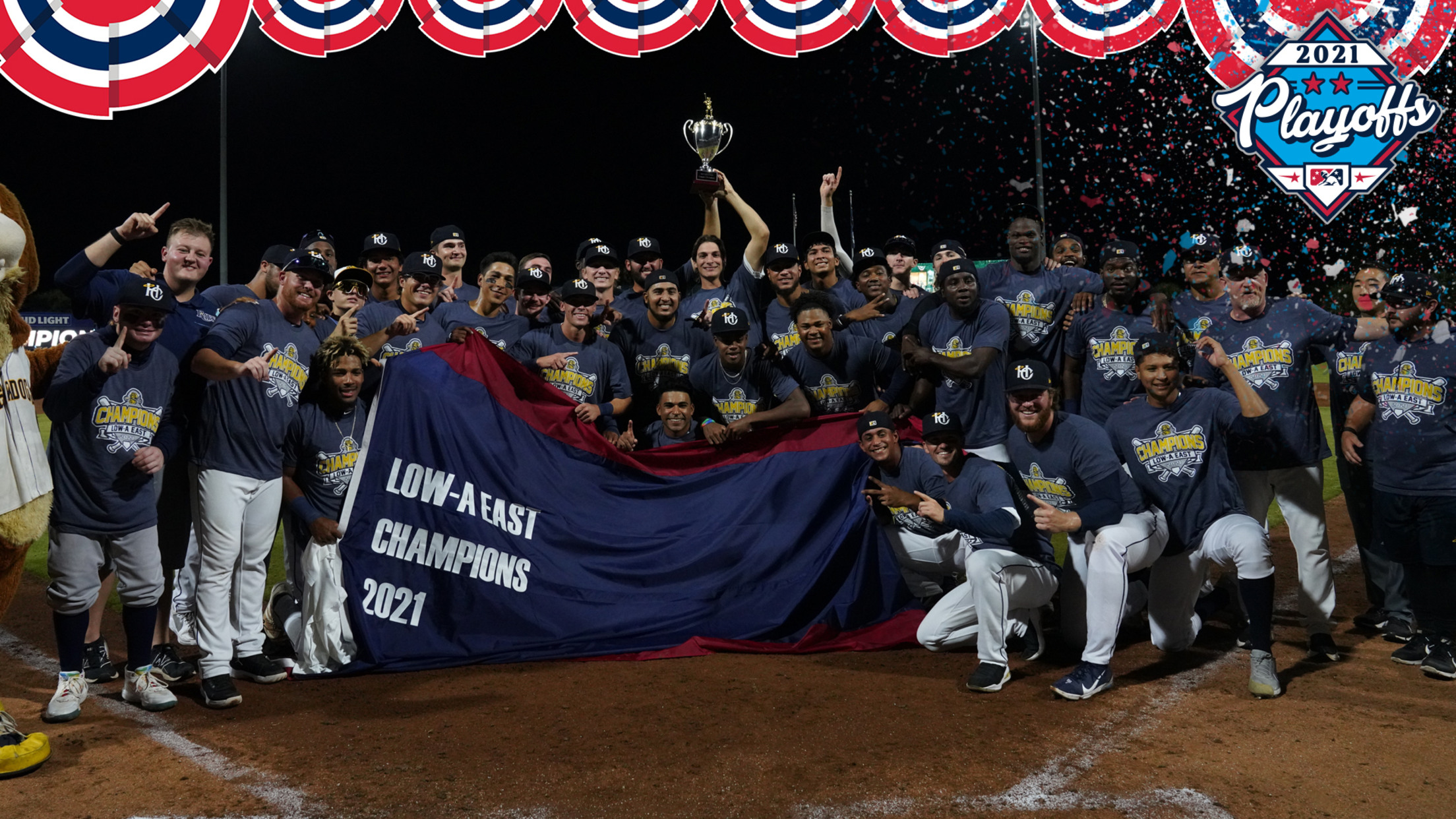 Sept. 26 For the first time in the organization's 41-year history, the Charleston RiverDogs are league champions.
Around the Minors: The week of Sept. 20
Sights and sounds from action across Minor League Baseball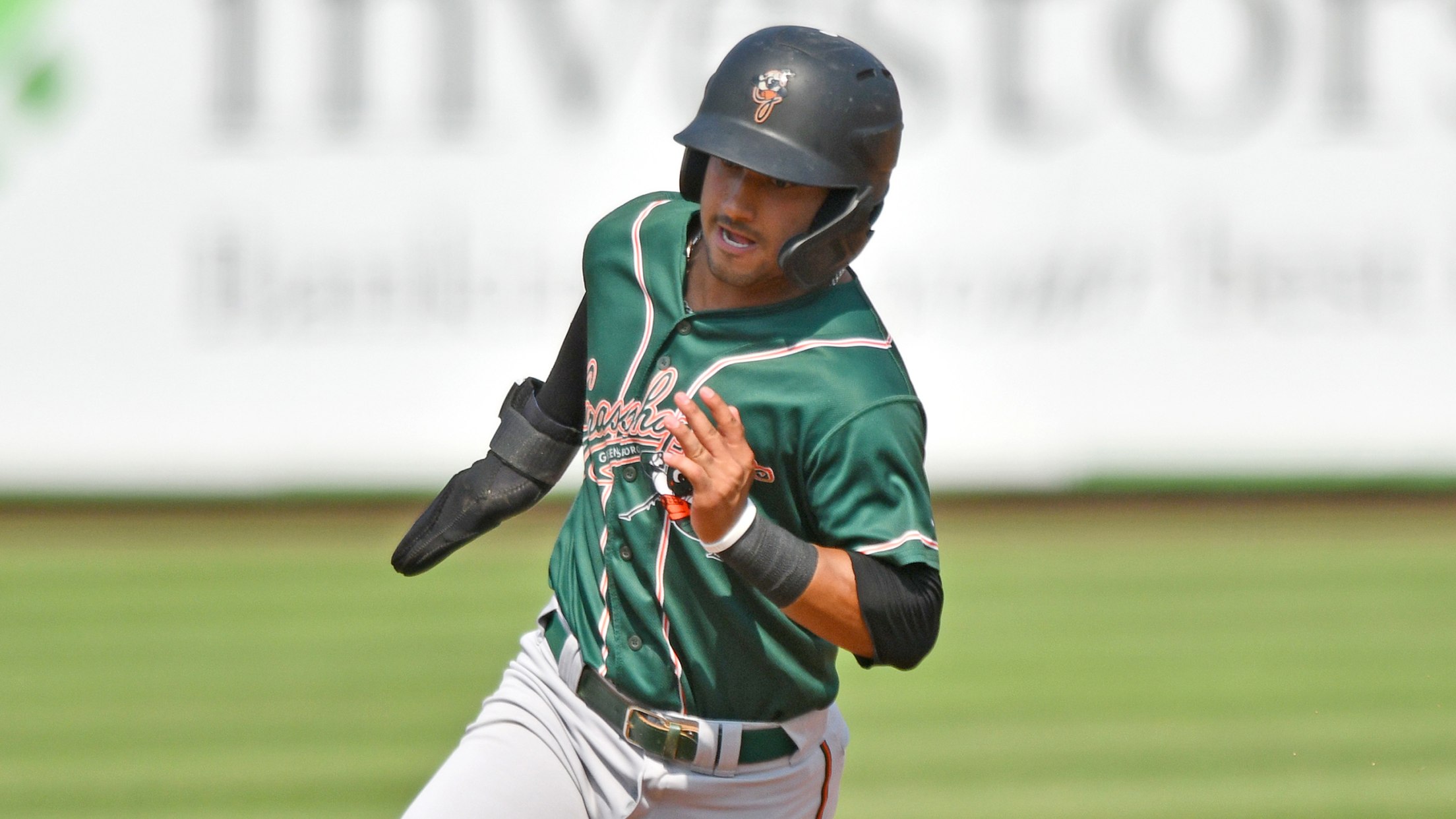 Florial belts pair of homers in RailRiders' nightcap
Sears and Boyle shine, Florial goes deep twice in doubleheader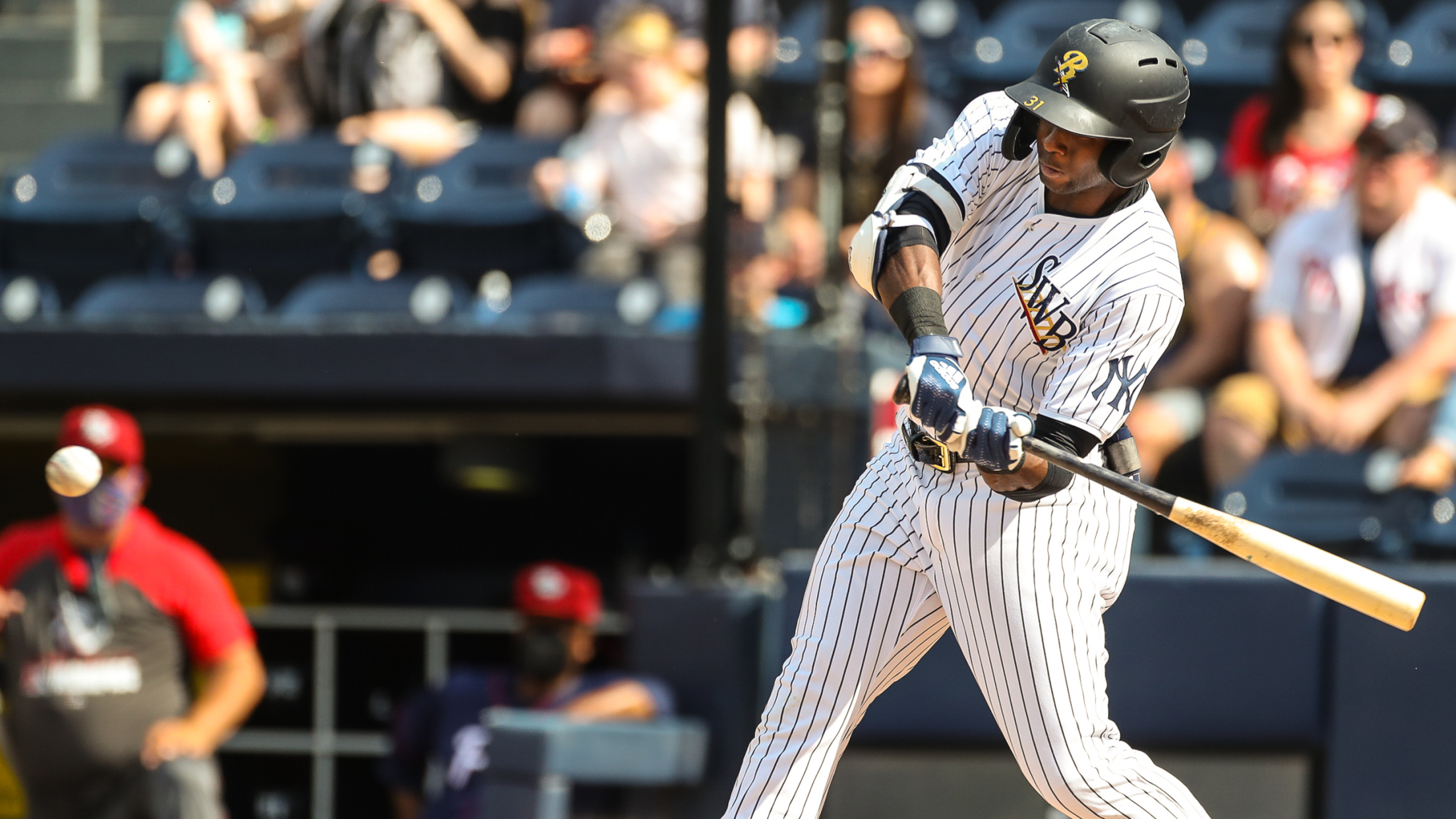 MOOSIC, Pa. (September 25, 2021) – The Scranton/Wilkes-Barre RailRiders split a doubleheader with the Syracuse Mets on Saturday at PNC Field. The RailRiders won game one 4-0, while they fell in the second game 6-3. RailRiders left-hander JP Sears led the team to victory with a tremendous performance in the
Skeeters' Brown matches career high with 10 K's
(EL PASO, Texas) – On a rainy Saturday night at Southwest University Park, the Sugar Land Skeeters were defeated, 3-2, by the El Paso Chihuahuas in game three of the Triple A Final Stretch. The Skeeters moved to 1-2 in their 10-game Triple A Final Stretch slate. El Paso took
Dominant Rolison holds down the fort for Isotopes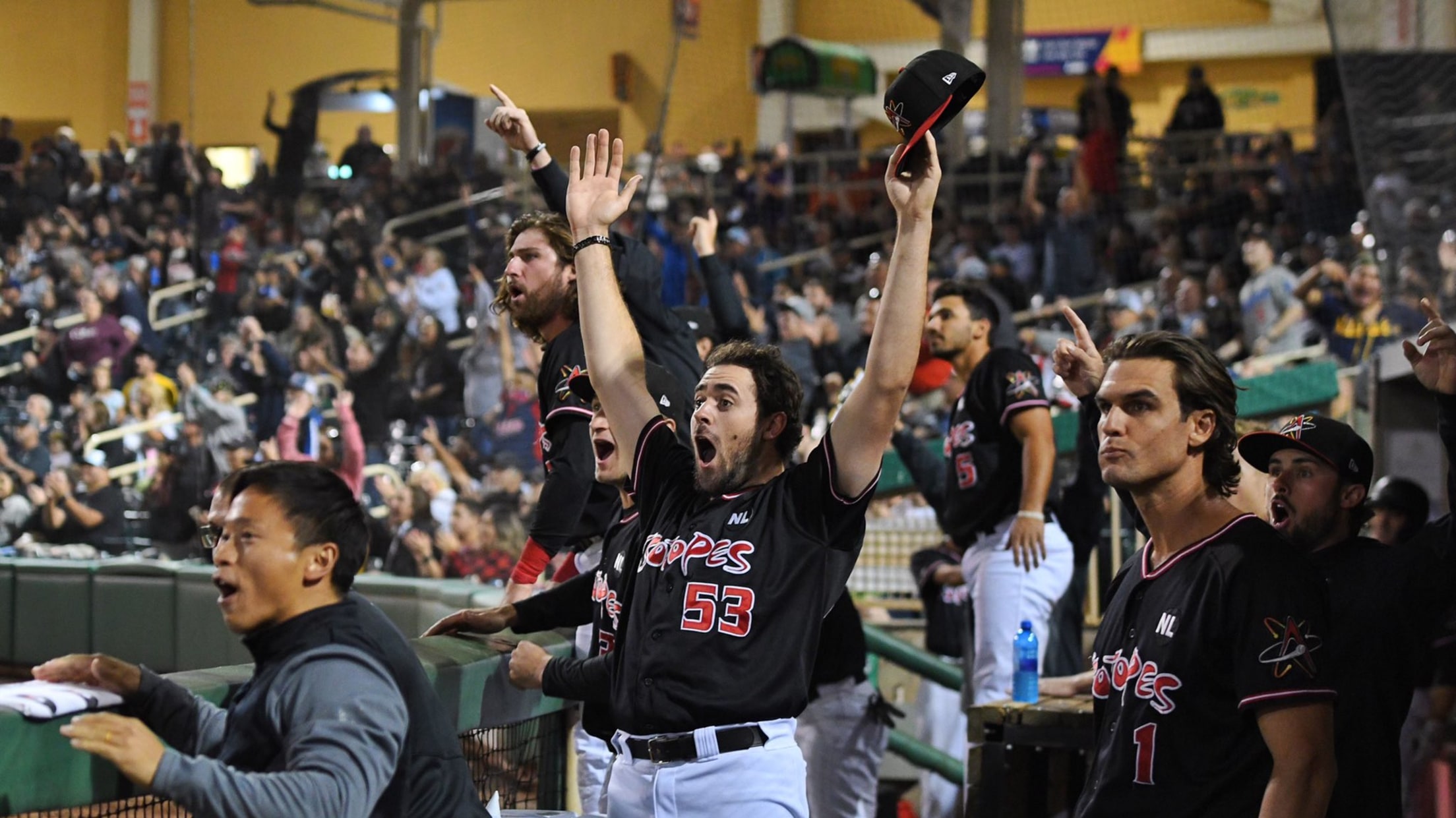 Isotopes 3 (55-68, 3-0), Aces 1 (69-52, 0-3) – RGCU Field at Isotopes Park | Albuquerque, NM AT THE DISH: Trailing 1-0 in the seventh, Brian Serven (16 HR) clubbed a two-run homer before Taylor Snyder (10 HR) made it back-to-back by obliterating a ball 493 feet off the scoreboard
Thomas, Rainiers survive Leyba, Expess in extras
RF Dillon Thomas drives in four runs as Tacoma avoids first four-game losing streak of 2021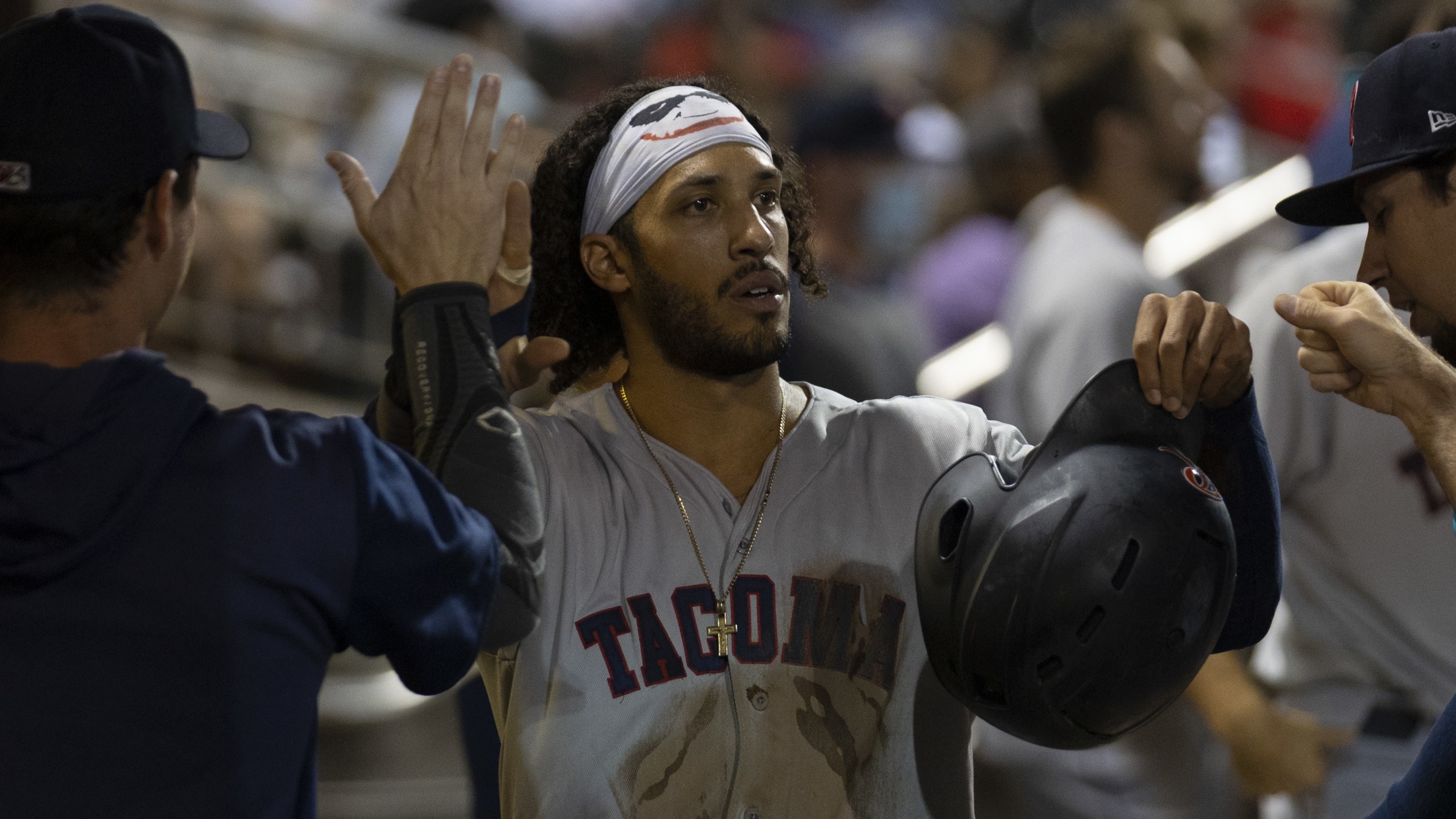 Round Rock, TX (9/25/21) – The Triple-A West Champion Tacoma Rainiers scored their first eight runs with two out on Saturday during a 13-10 win over the Round Rock Express (63-59, 2-1), and 12 of their 13 runs total crossed with two away. The victory improved Tacoma to 74-49 this
Naylor's walk-off secures Finals sweep for Akron
Cleveland's No. 6 prospect leads way to Double-A Northeast title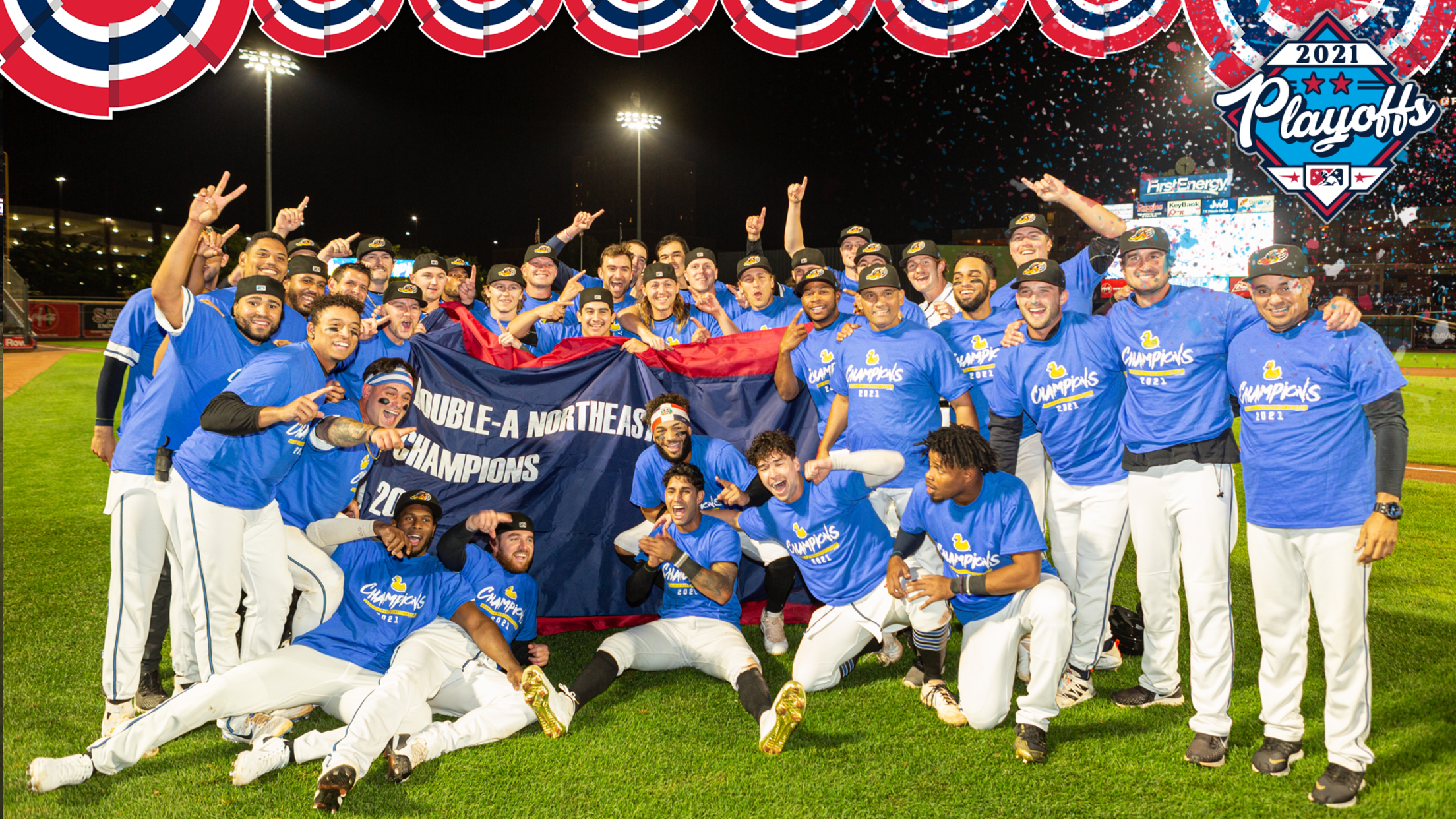 Bottom of the ninth. Bases loaded. Two outs. Game tied. The moment couldn't have been any better scripted for Bo Naylor.
Hicklen's slam powers Northwest Arkansas to title
Naturals sweep Double-A Central Finals with 6-2 win over Wichita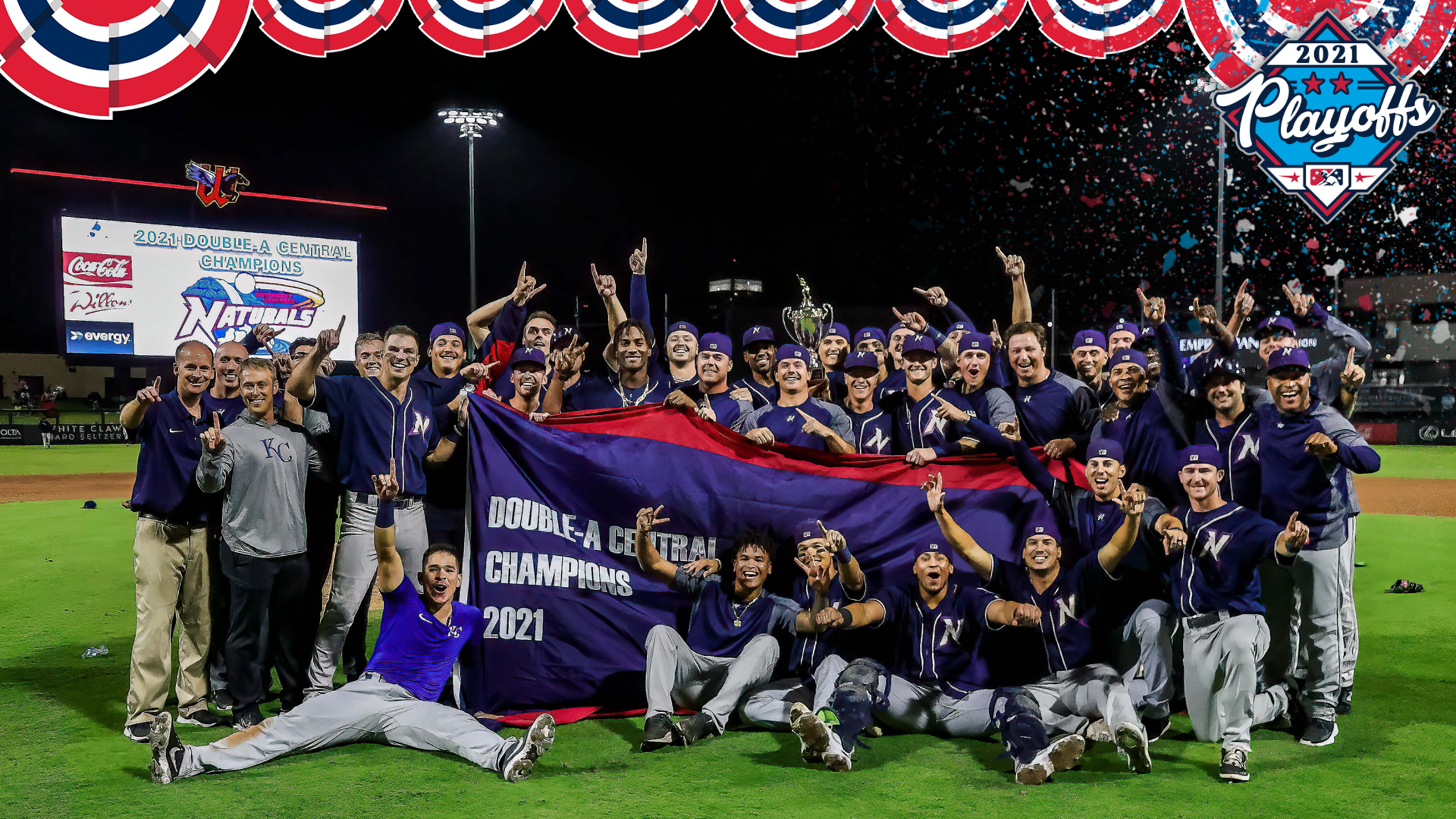 Brewer Hicklen couldn't have been happier to sleep on a mattress on the floor of an empty apartment. Hicklen, along with most of his Northwest Arkansas teammates, had packed his bags prior to Sunday's regular-season finale in anticipation of the season being cut short. Some good fortune against mounted odds
Emeralds claim third championship in five seasons
Murphy, Luciano sparkle for Eugene in title-clinching victory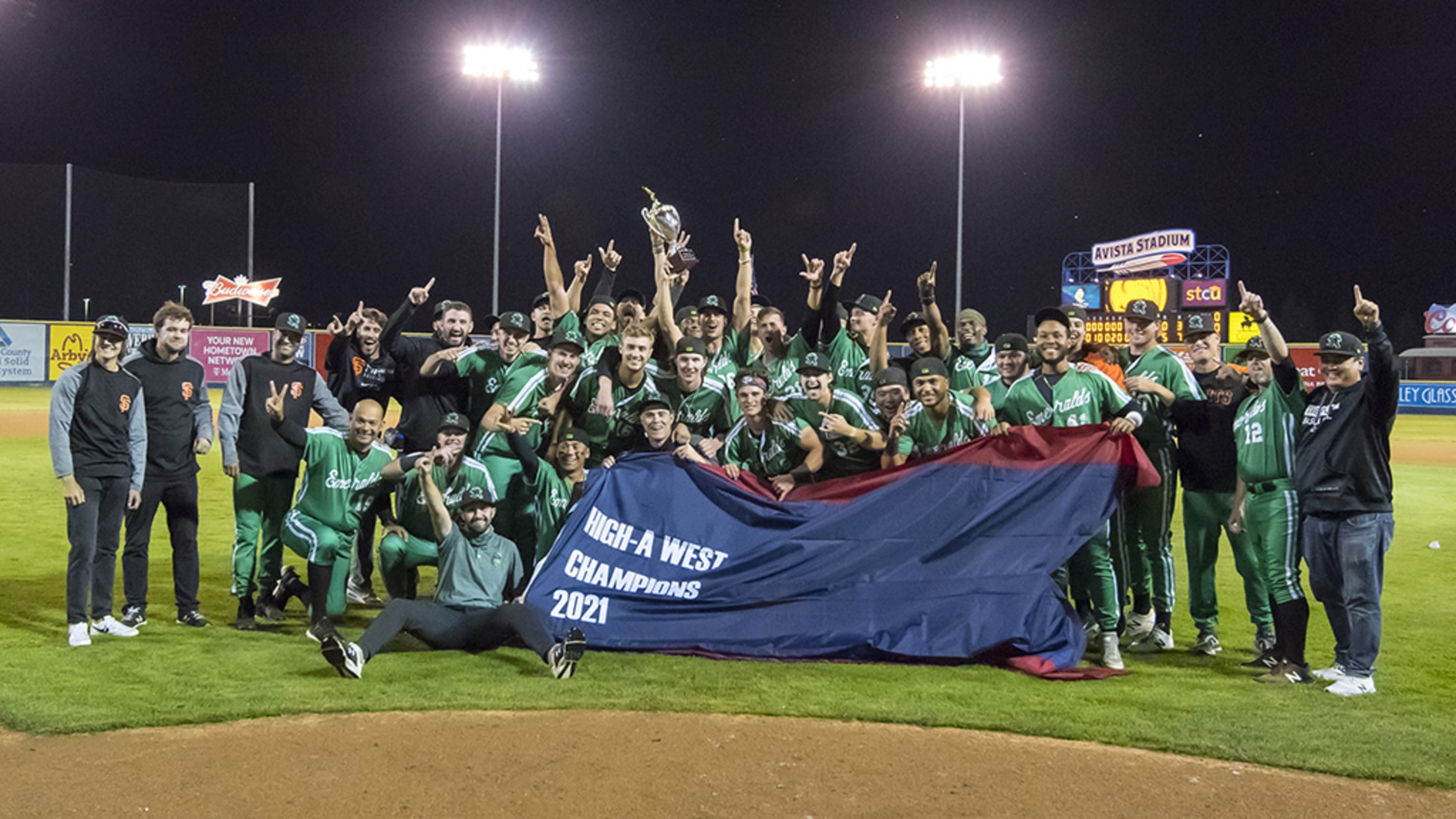 After missing a chance to sweep the High-A West Championship Series on Thursday, the Eugene Emeralds took care of business on Friday.
Bradenton sweeps way to Low-A Southeast title
Pirates prospect Gutierrez homers twice as Marauders sweep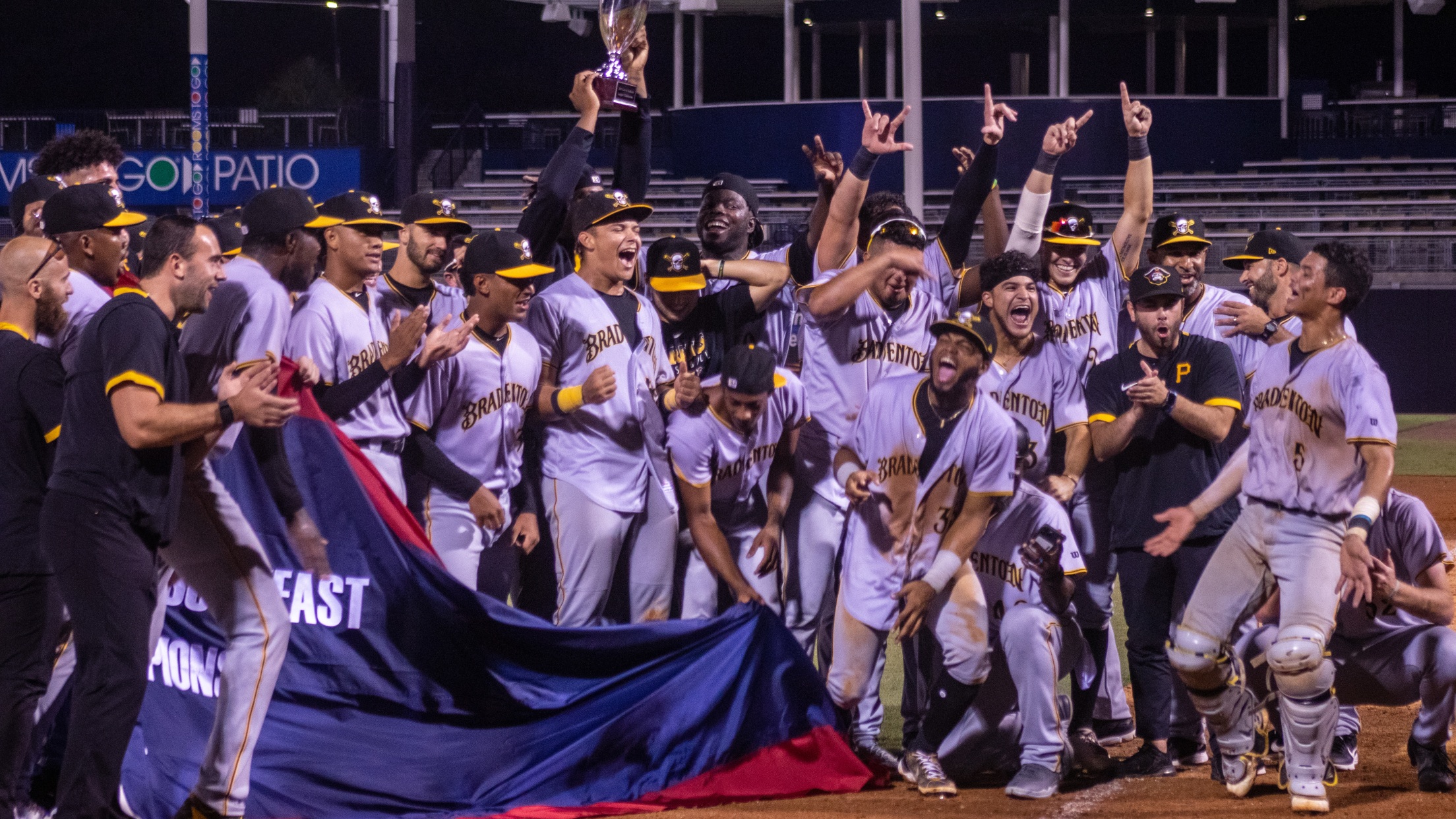 Break out the bottles, Bradenton, it's time to celebrate. The Marauders completed their three-game sweep of Tampa with an 11-3 victory powered by four home runs, two by designated hitter Abrahan Gutierrez, to clinch the Low-A Southeast title, the second league title in the franchise's 12-year history, with the first
Matos powers San Jose to first crown in 11 years
Giants prospect Matos homers in series clincher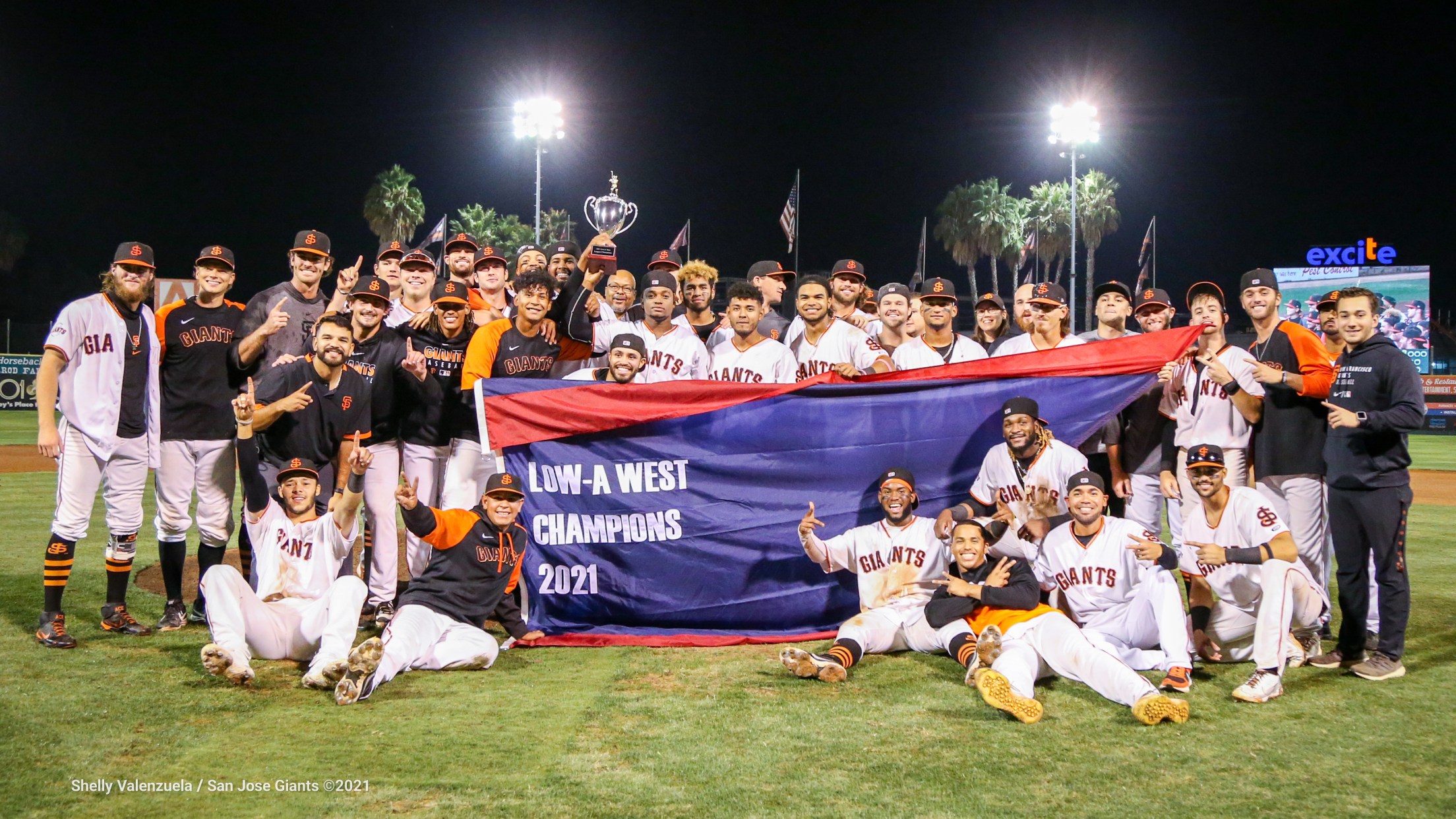 On Friday night, it was all smiles for the baseball teams in the Bay Area. After the San Francisco Giants reached the 100-win threshold, their Low-A affiliate, the San Jose Giants, clinched the Low-A West title for the seventh league title in the organization's history with a 7-2 win to
Pass the mic: Patriots' Paul Spychala moves on
Somerset PA announcer reflects on 23 joyous seasons in the booth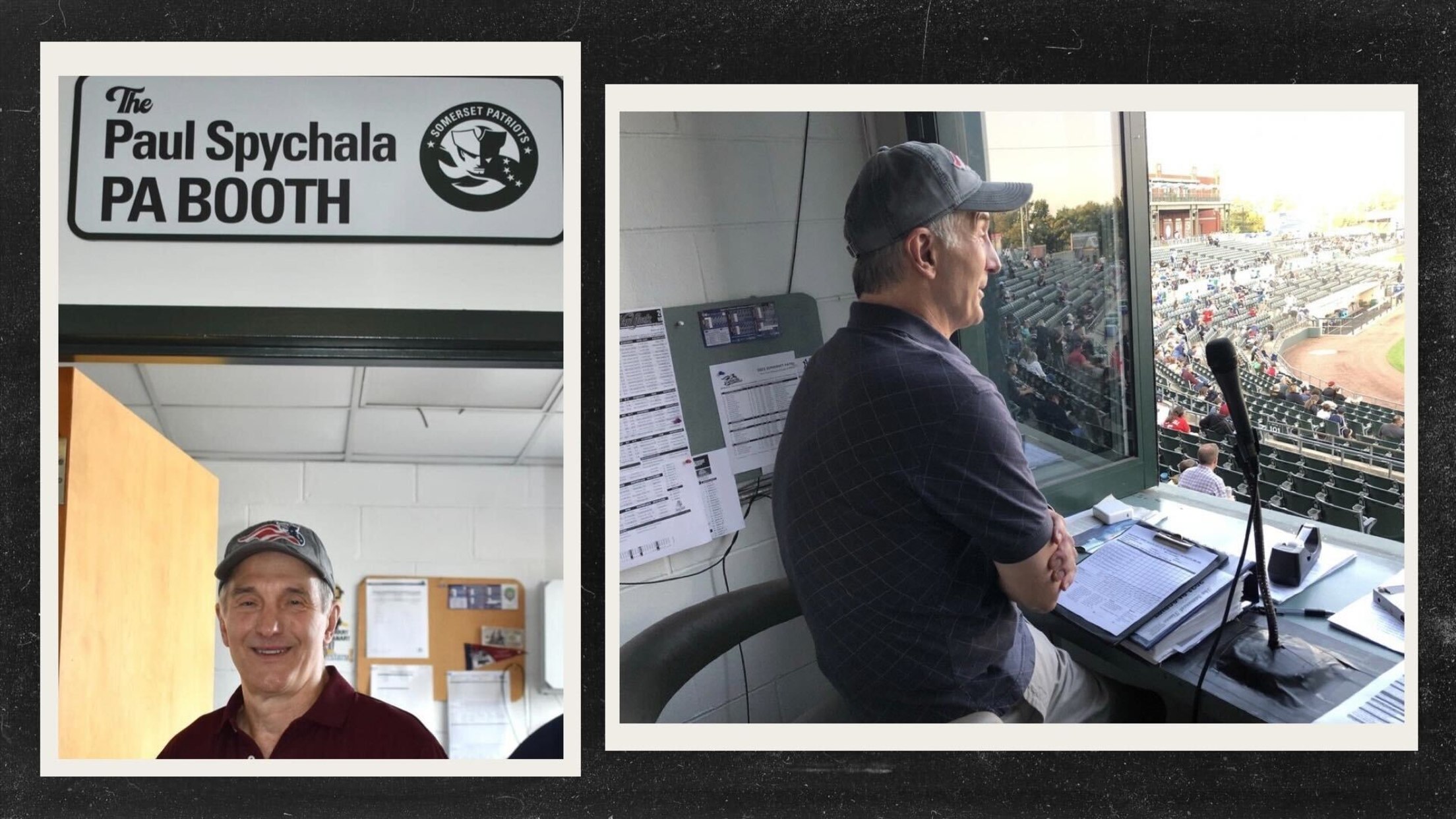 BRIDGEWATER TOWNSHIP, New Jersey -- TD Bank Ballpark, home of the Somerset Patriots, hosted its first game on June 7, 1999. Paul Spychala made his debut as the team's PA announcer that evening, beginning a 1,396-game run that came to an end on Sept. 12. After 23 seasons, six Atlantic
Podcast: Wrapping up Wichita's debut season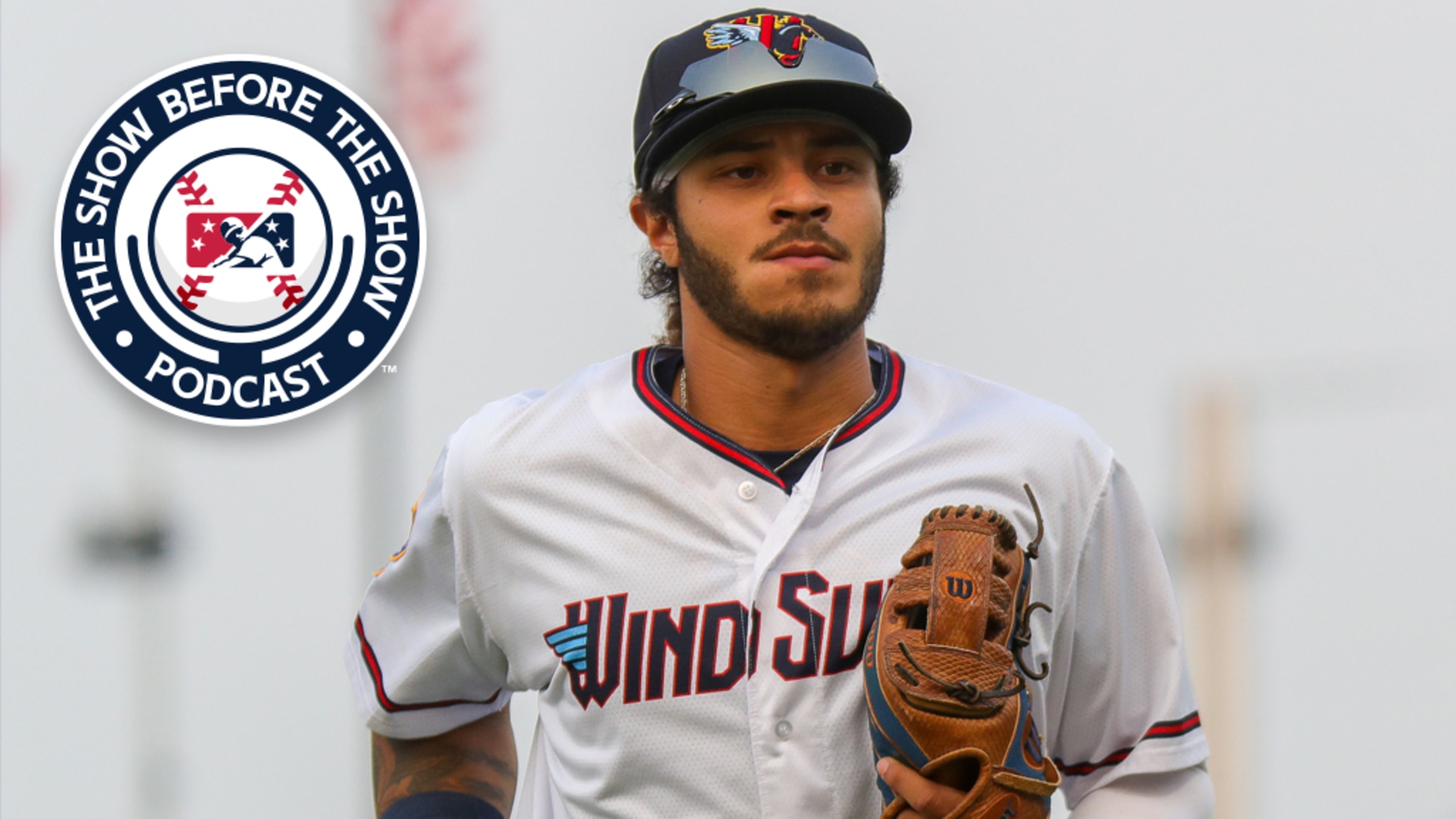 Check out the latest episodes of The Show Before the Show, MiLB.com's official podcast. A segment rundown is listed below, in case you want to skip to a particular section. Like the podcast? Subscribe, rate and review "Minor League Baseball podcast" on iTunes. The podcast is also available via Spotify,
Fuentes' grand slam caps Isotopes' ninth cycle
Rockies prospect tripled in first, singled in third, had RBI double in fifth, capped day with grand slam in sixth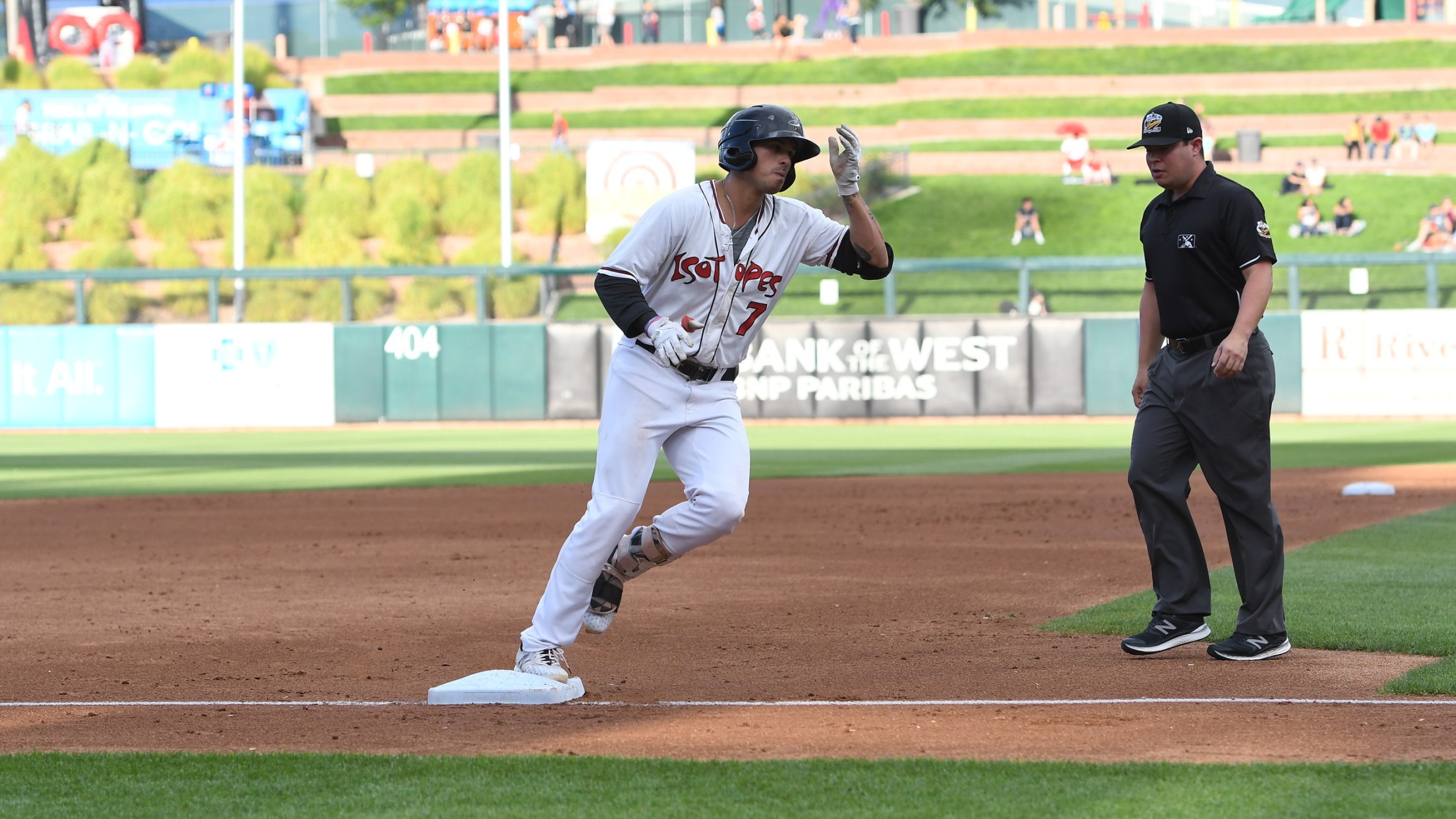 Isotopes 13 (53-68, 1-0), Aces 5 (69-50, 0-1) – RGCU Field at Isotopes Park | Albuquerque, NM AT THE DISH: Joshua Fuentes hit for the ninth cycle in team history. He tripled in the first, singled in the third, had an RBI double in the fifth, and capped it with
Mead keys Hot Rods' win in High-A East opener
Rays' No. 14 prospect Mead keys rally with RBI single in ninth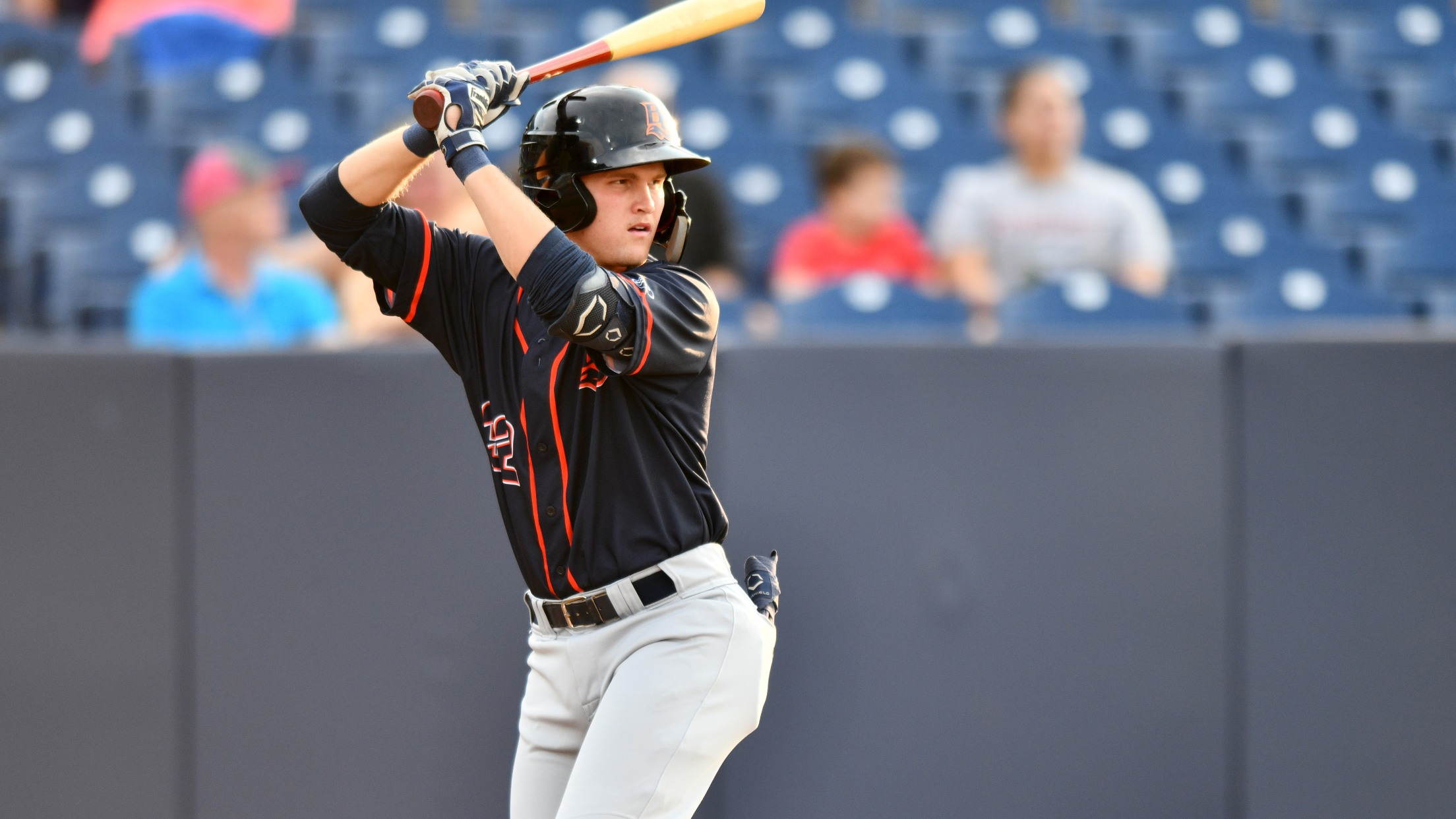 After the first two games of the High-A East Championship Series were postponed because of rain, Bowling Green and Greensboro really came ready to play. In a game with eight different ties and lead changes, 14th-ranked Rays prospect Curtis Mead's go-ahead single in the ninth inning ended up making the
Castro belts first two Triple-A homers for Indy
All three of Castro's Triple-A hits have gone for extra bases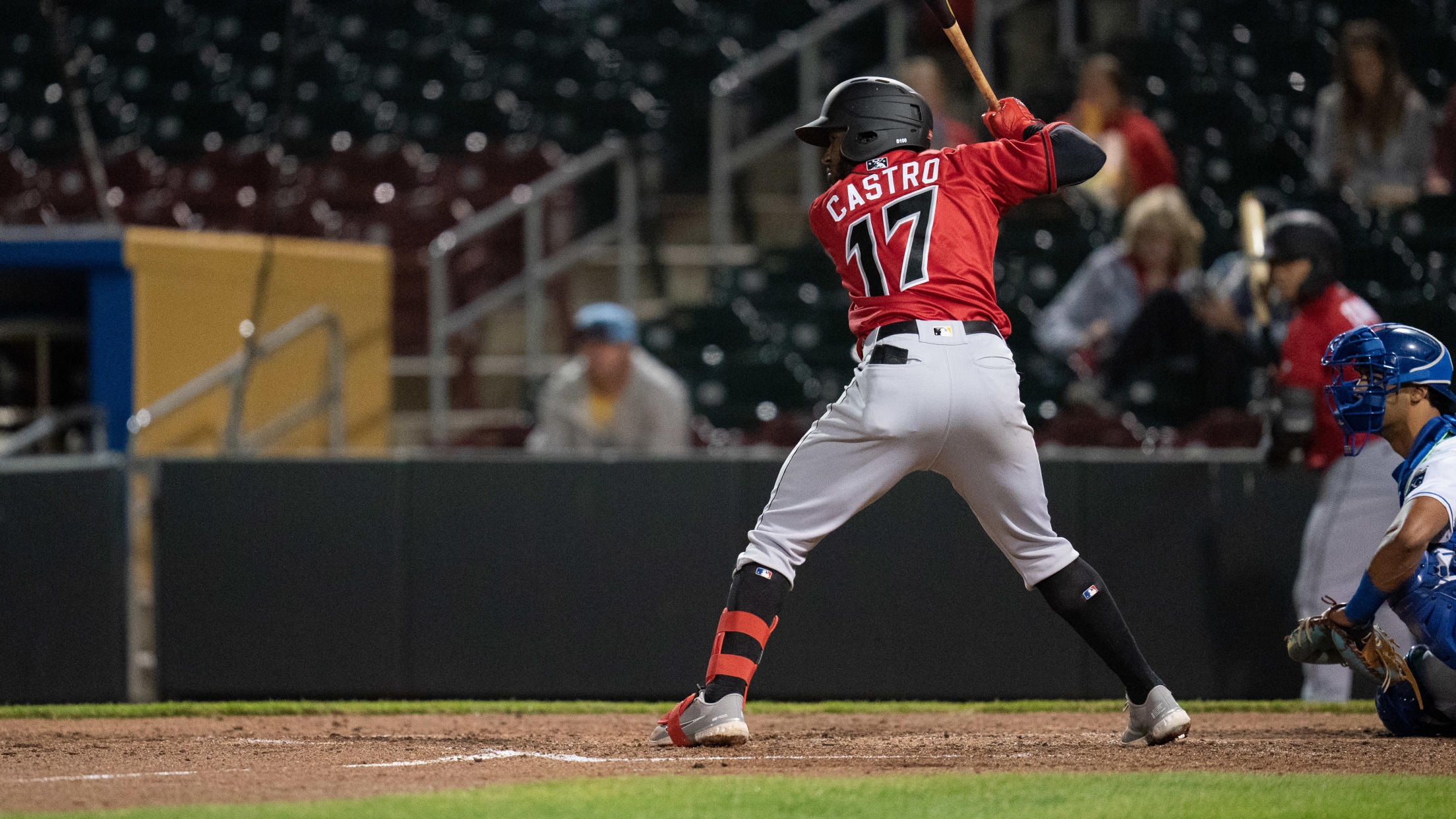 PAPILLION, NEB. – Rodolfo Castro's two-homer night wasn't enough as the Indianapolis Indians lost the second game of the series to the Omaha Storm Chasers on Thursday night, 5-2.