Road to The Show: Giants infielder Luciano
No. 13 overall prospect continuing to play up to competition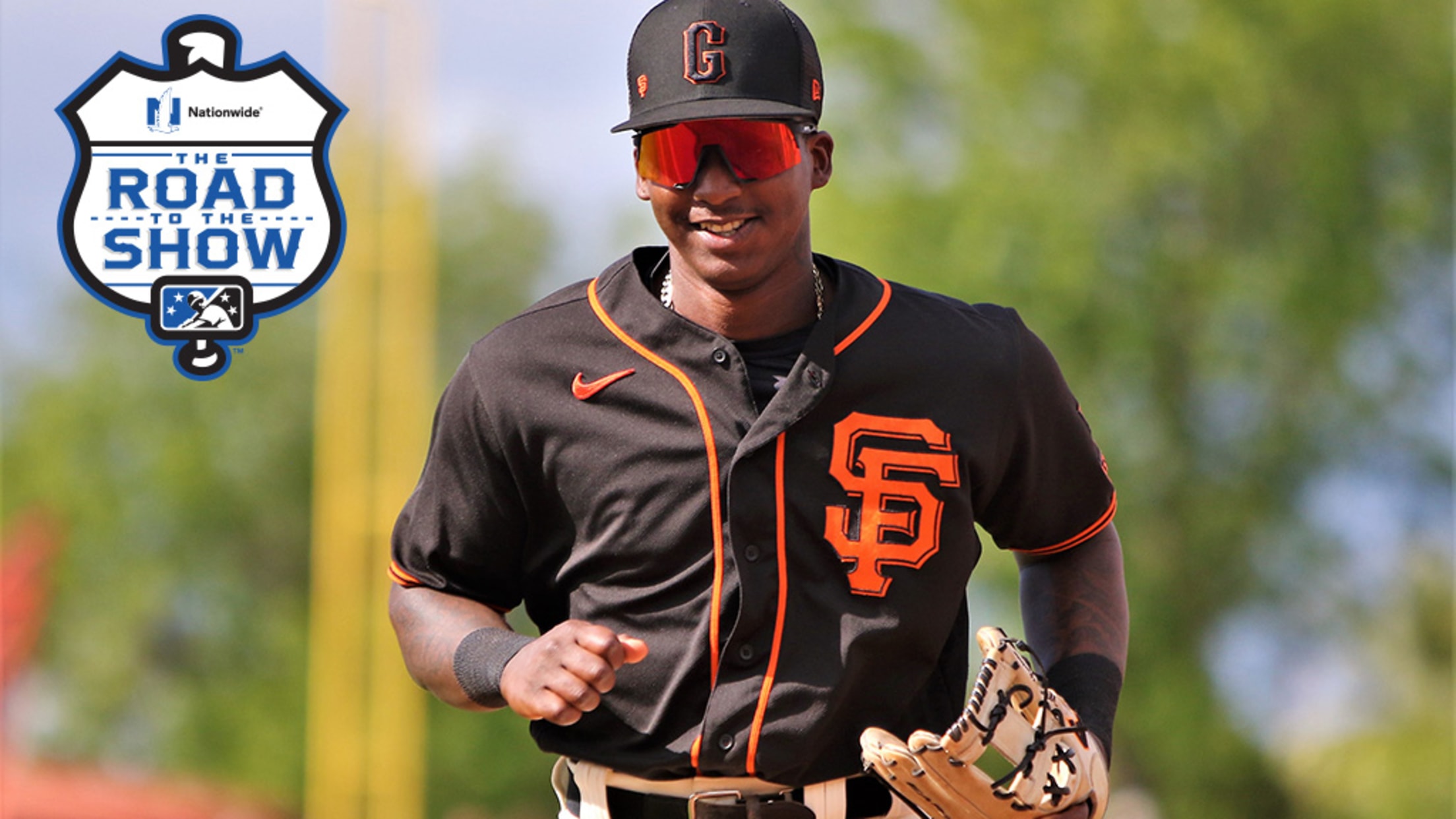 Each week, MiLB.com profiles an elite prospect by chronicling the steps he's taken toward achieving his Major League dream. Here's a look at top Giants prospect Marco Luciano. For more stories about players on The Road to The Show, click here. There have been times during his young career that
Four San Antonio pitchers combine on no-hitter
Bachar, Lugo, Belen, Kopps delivers milestone against Travelers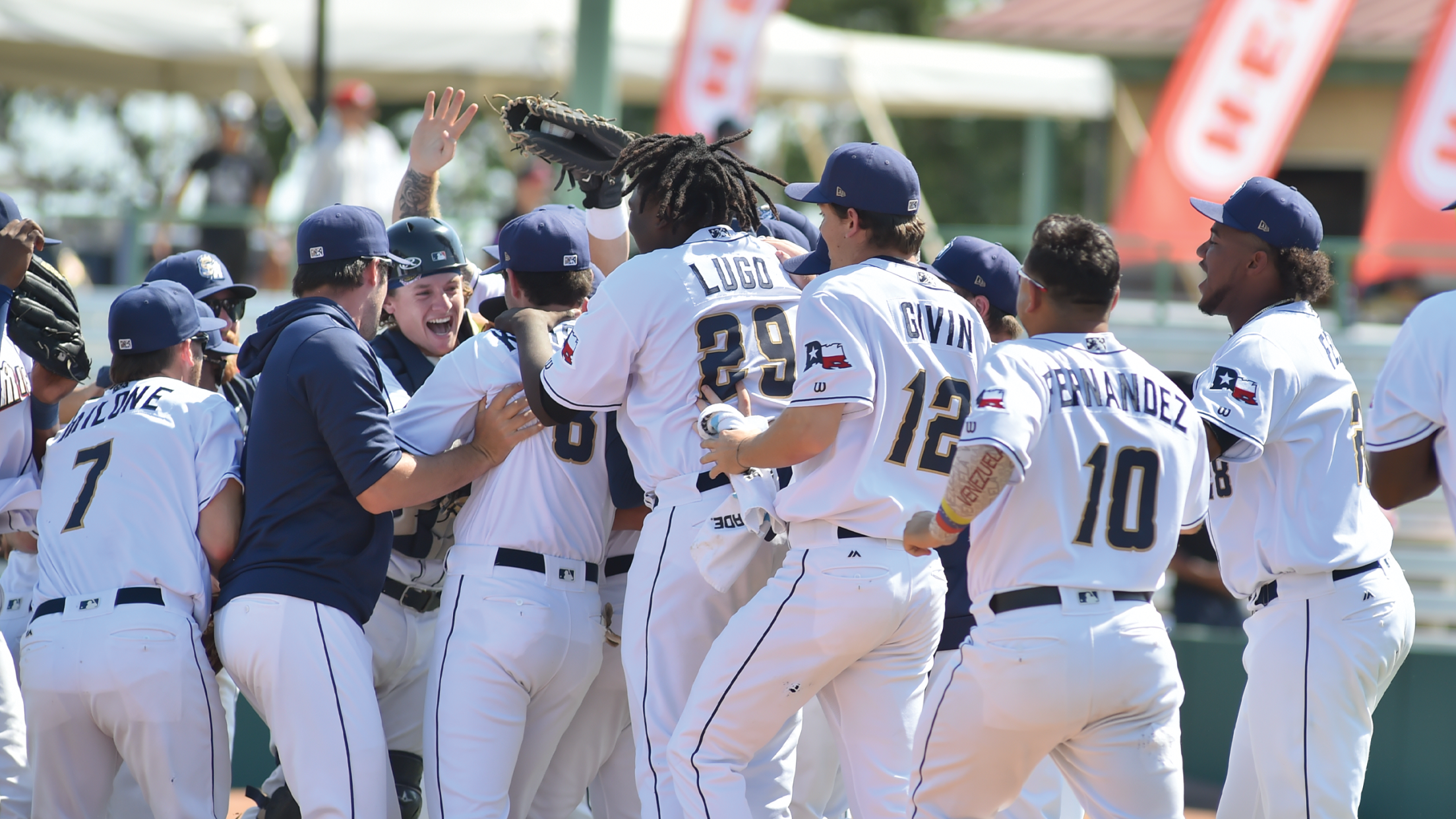 To see Kevin Kopps react, it looked like the end of any other game. His teammates let him hear about the lack of emotion afterward, after they'd spilled out of the home dugout in elation, engulfed their closer in the center of Nelson Wolff Stadium, and later as the clubhouse
Sacramento's Dean belts three home runs
River Cats slugger hits the trifecta for first time in 10-year career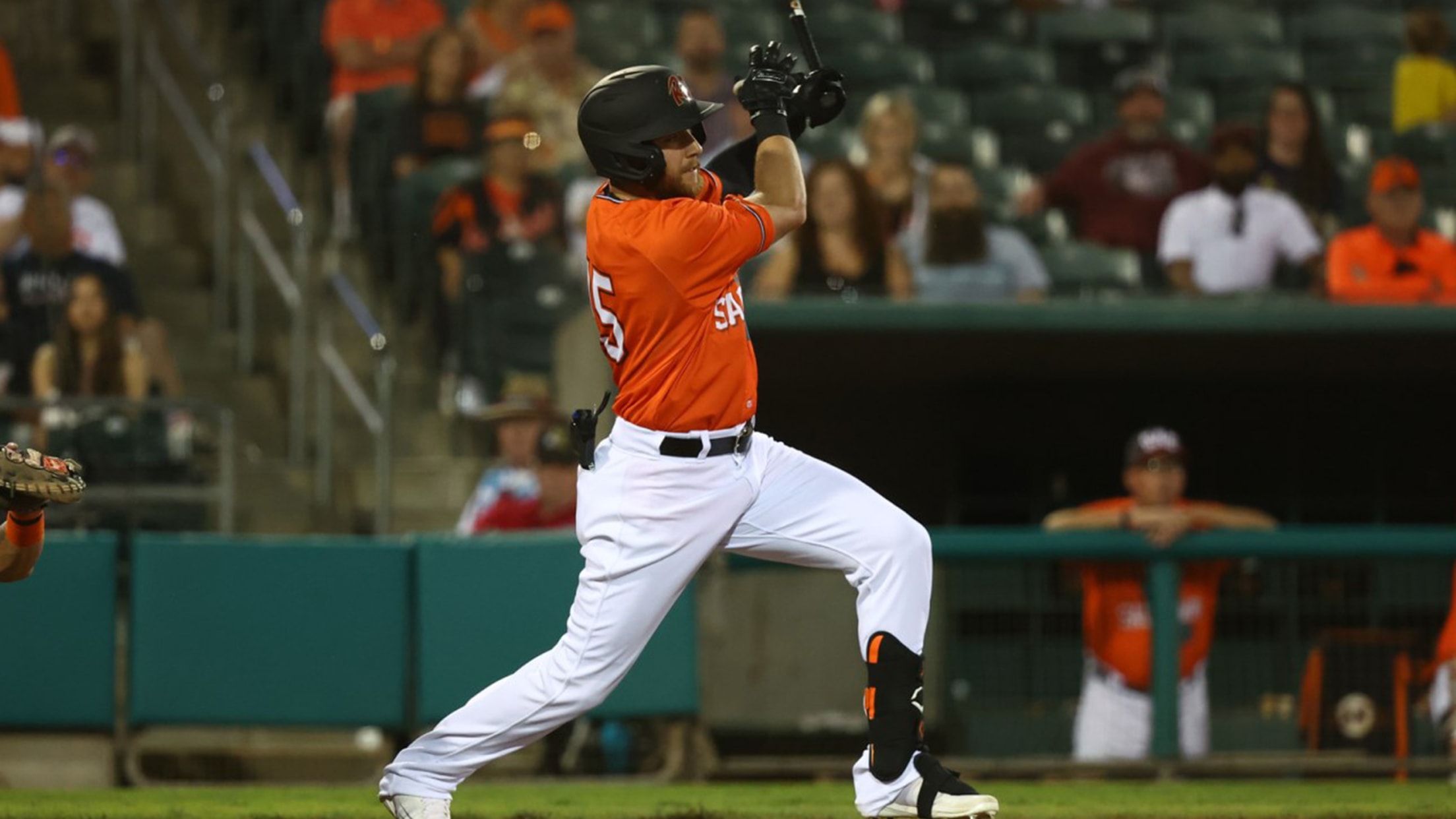 It was a prodigious display of power for Austin Dean on Sunday afternoon. For the first time in his 10-year professional career, the 28-year-old belted three home runs in a single game in Triple-A Sacramento's 11-8 comeback win over El Paso. It also marked the first time since July 16,
Around the Minors: The week of May 9-15
Sights and sounds from action across Minor League Baseball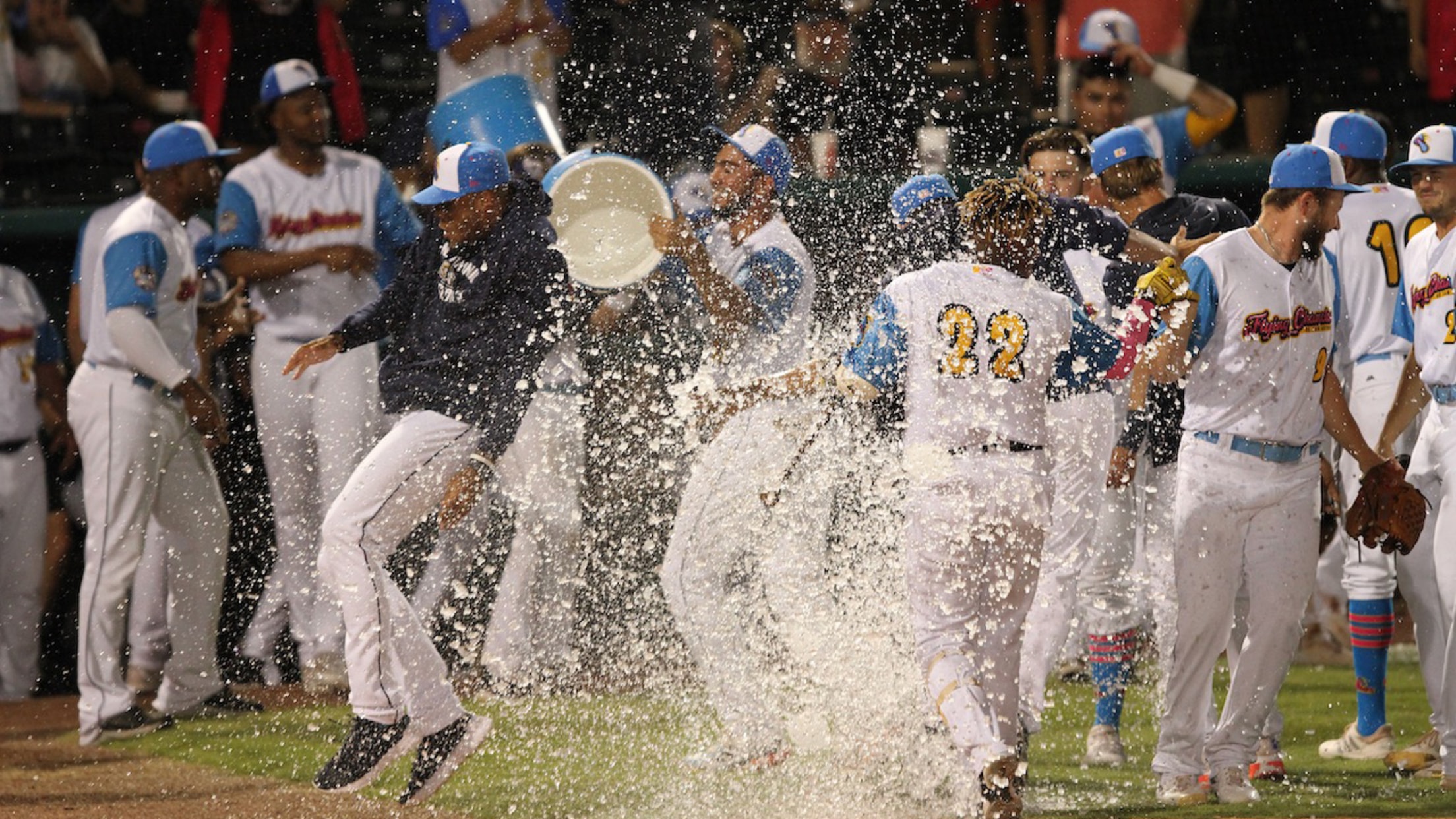 Wings and Finns: Growing the game in Rochester
Finnish Baseball president, head coach visit Nats' Triple-A affiliate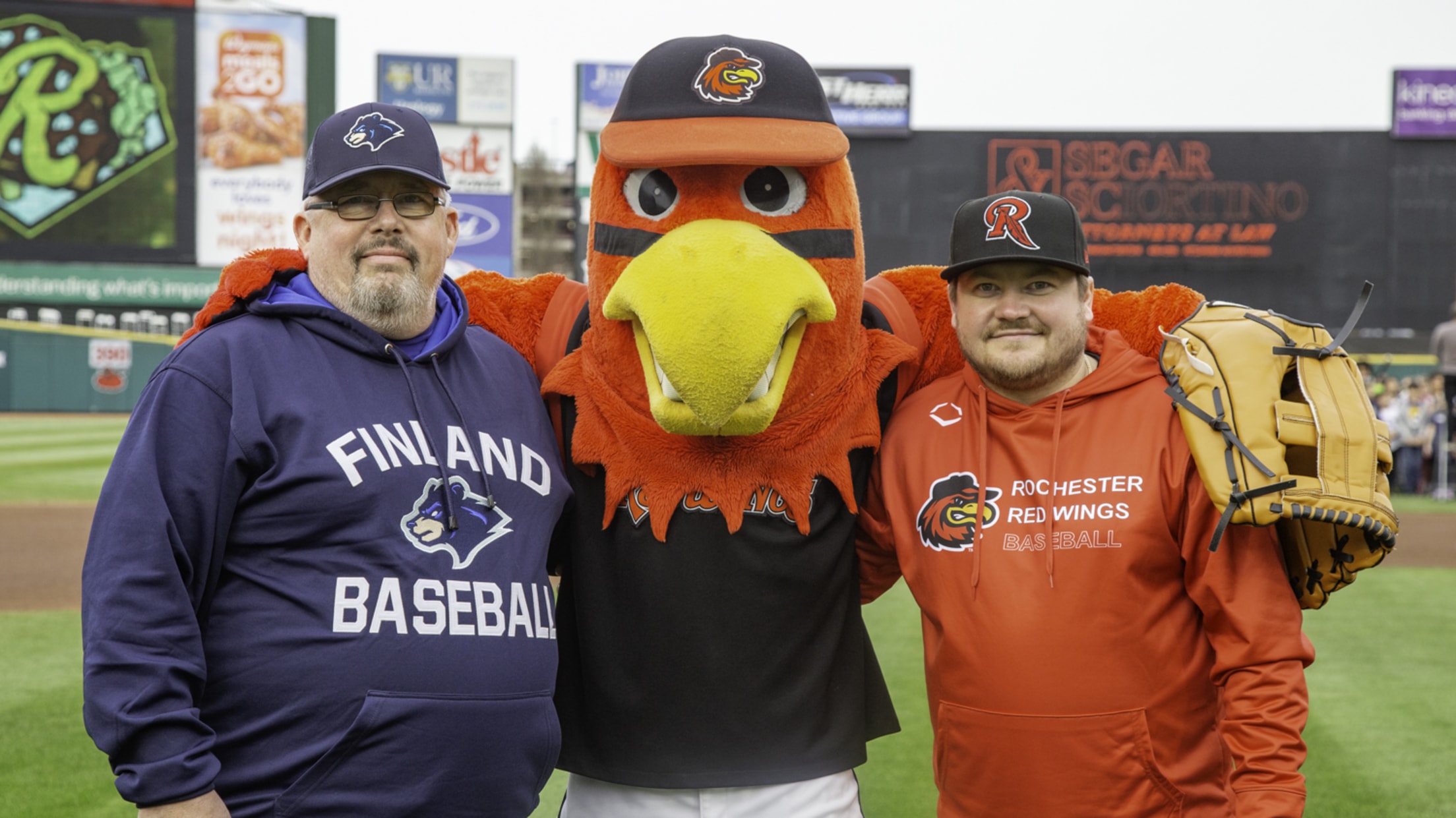 Jukka Ropponen, president of the Finnish Baseball and Softball Federation, is on a lifelong mission to grow the game in his home country. Last week, in service of this goal, he visited a Minor League Baseball team located over 4,000 miles away. Ropponen and Finnish National Baseball team head coach
Prospect Q&A: Cardinals shortstop Winn
St. Louis' No. 5 prospect on adding power, life off the mound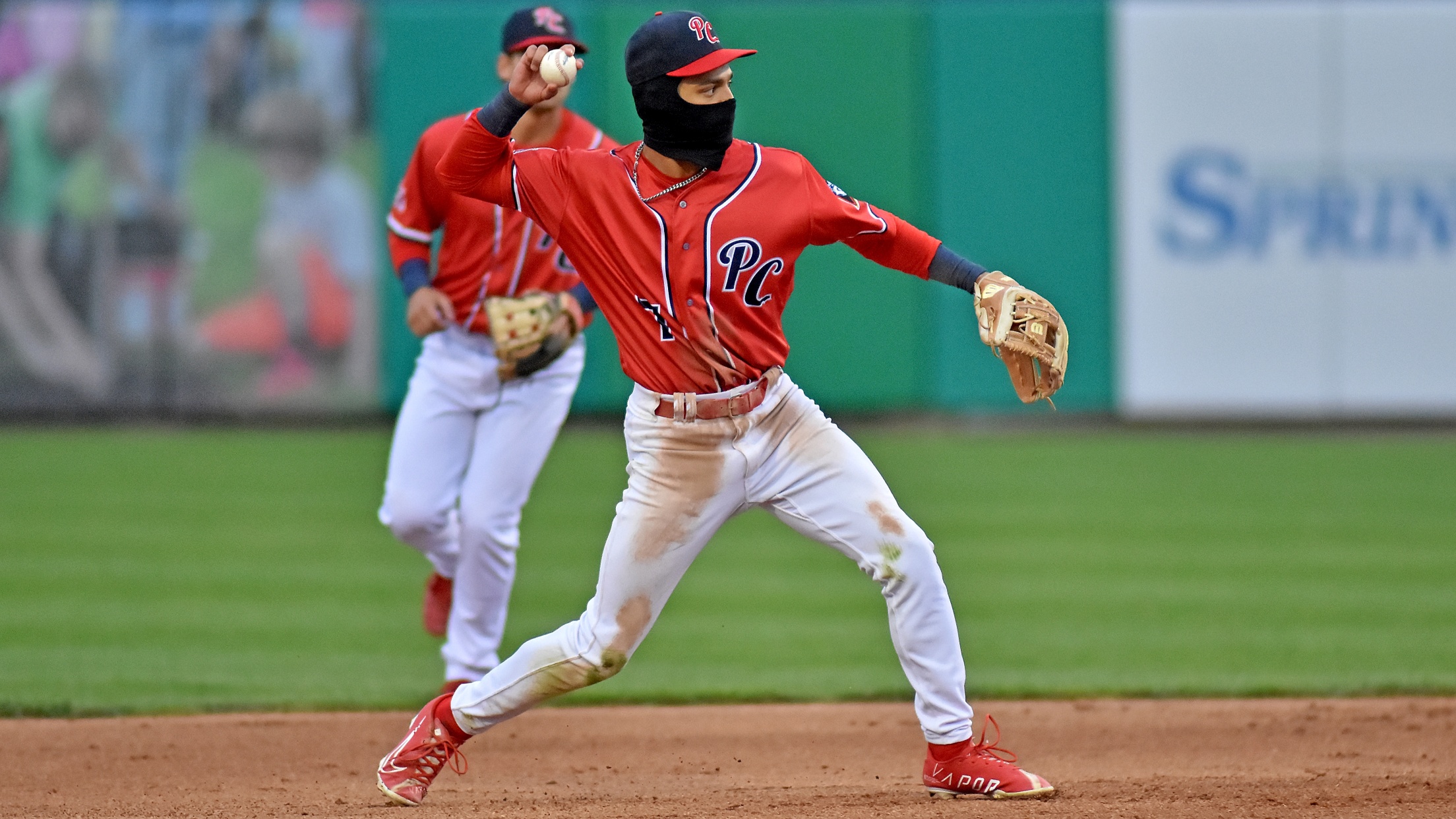 The early parts of Masyn Winn's development as a professional ballplayer can be summarized with one term: addition by subtraction. Winn was selected by the Cardinals with the No. 54 overall pick in the 2020 Draft. By then, the Texas high-schooler was touching 98 mph with his fastball and drilling
Trio of Smokies pitchers combines for no-hitter
Remy, Correa, Ramos combine on club's first no-no since 2013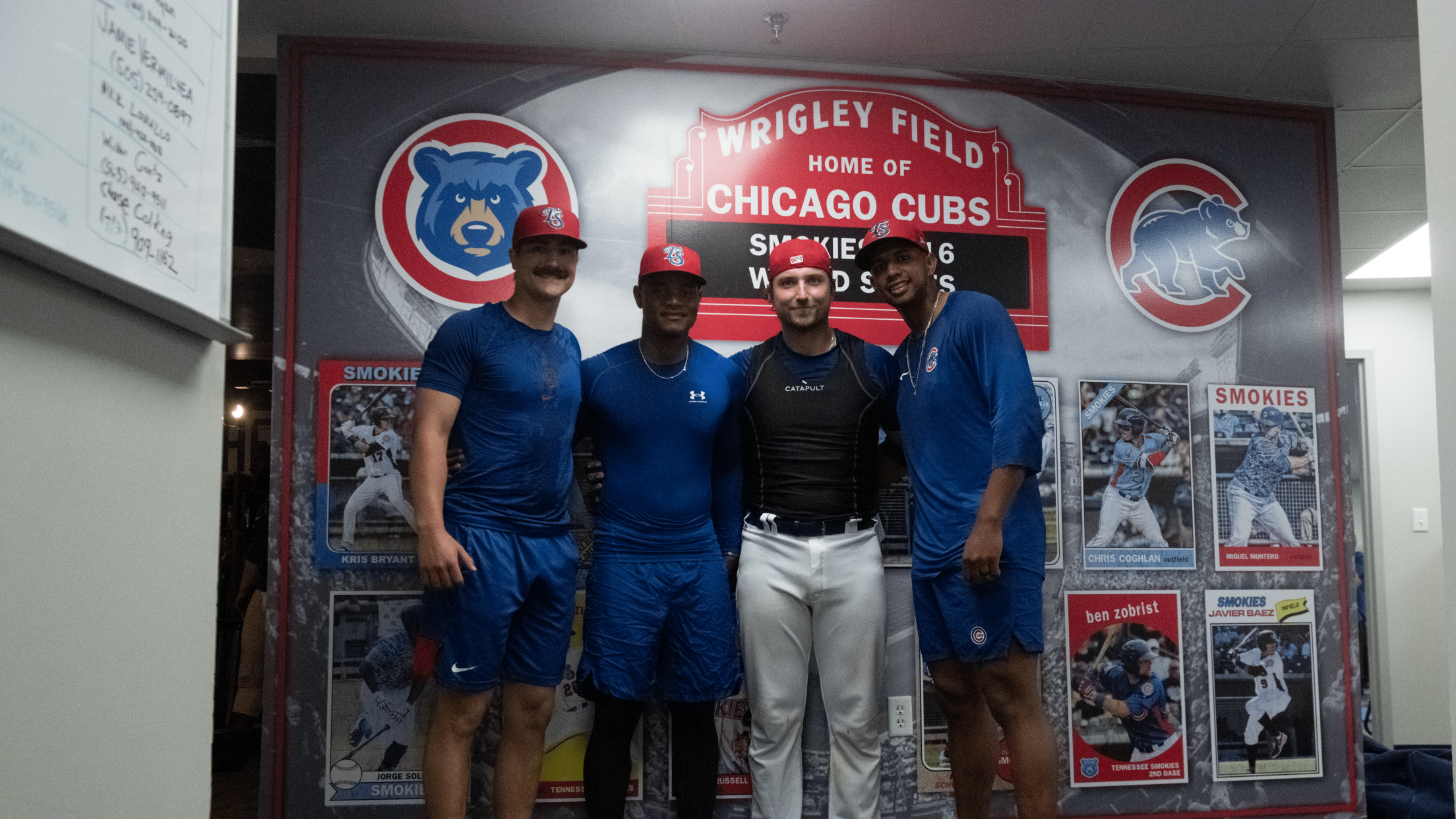 Peyton Remy has known Danis Correa and Eury Ramos since the three of them started out in Rookie ball nearly five years ago. On Wednesday, the trio of righties combined on a milestone – a no-hitter for Double-A Tennessee in its 5-0 victory over Montgomery. It was the Cubs affiliate's
McKenna leaves yard three times for Tides
Outfielder hadn't homered this season before breakout showing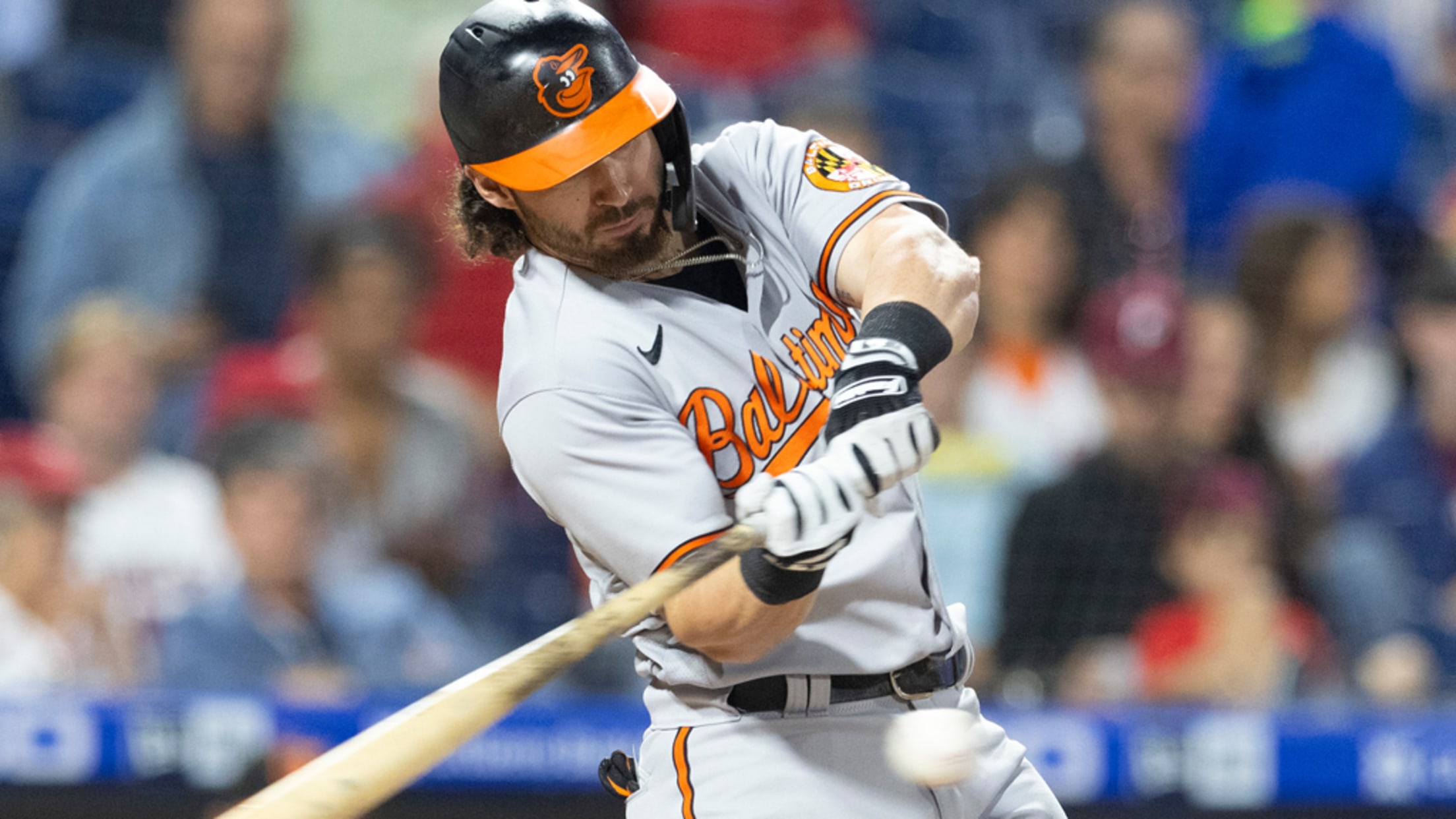 Ryan McKenna hadn't put one over the wall through 18 big league games or six back at Triple-A this season. On Wednesday night, he liked being reintroduced to the feeling so much, he did it three times. McKenna belted his first three homers of the season and drove in four
Mariners announce Hernandez as Modesto GM
MODESTO, CA – Veronica Hernandez has been named General Manager of the Modesto Nuts Trevor Gooby, the Mariners Sr. Vice President of Ballpark Operations, announced today. Hernandez is the first female General Manager in the team's history and the first Latina General Manager in Minor League Baseball. Hernandez joined the
Mighty Mussels trio flexes for nine-inning no-no
Festa, Nowlin, McMahon combine on club's fifth such milestone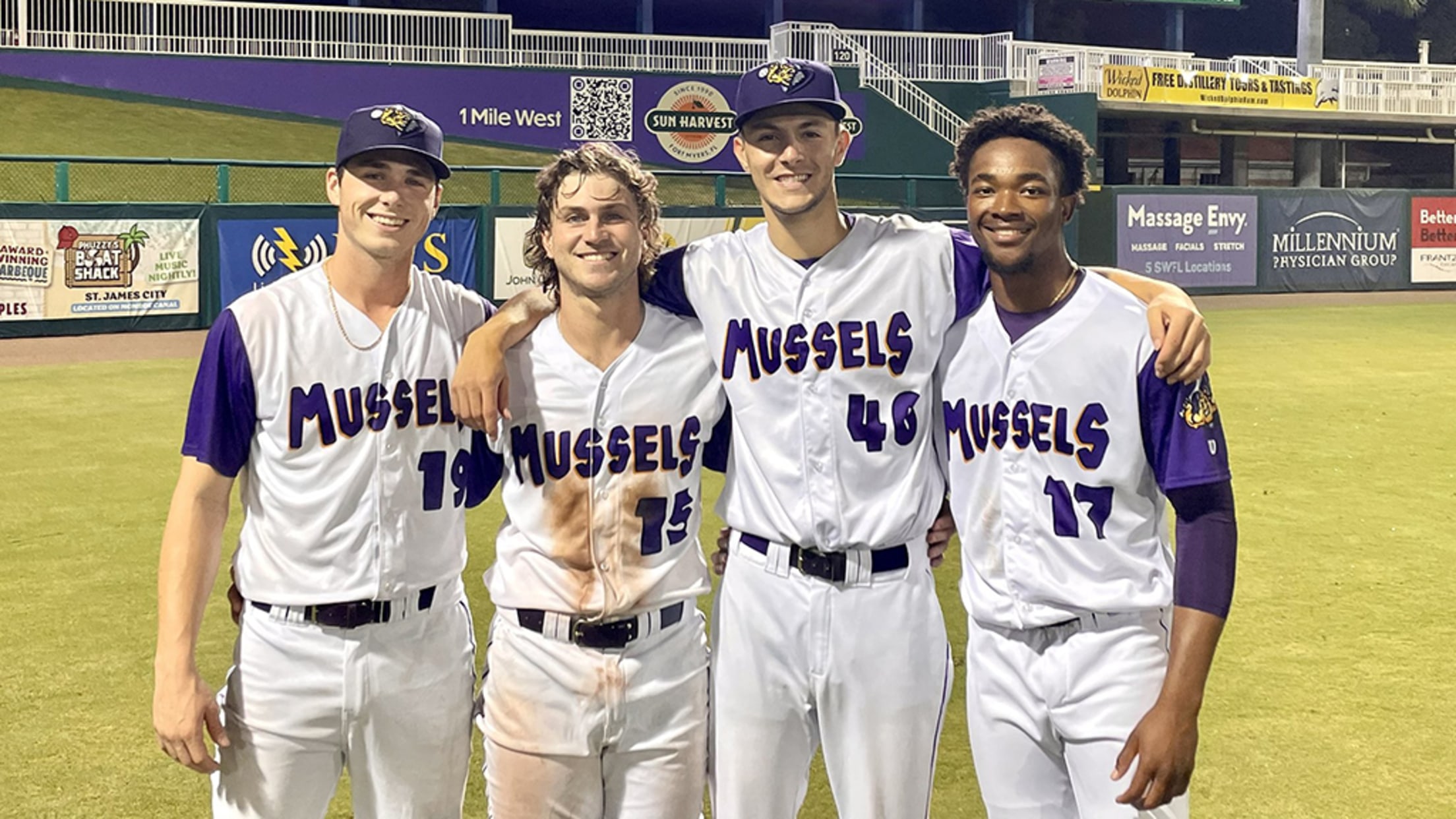 The pressure of a no-hitter can be such that not realizing one is in progress might be more beneficial than not. And that's how it went for Hunter McMahon, who got the final three outs of Single-A Fort Myers' no-no ... even if he didn't know what he had done.
The Road to The Show™: Mariners shortstop Marte
No. 11 overall prospect can keep young talent flowing to Seattle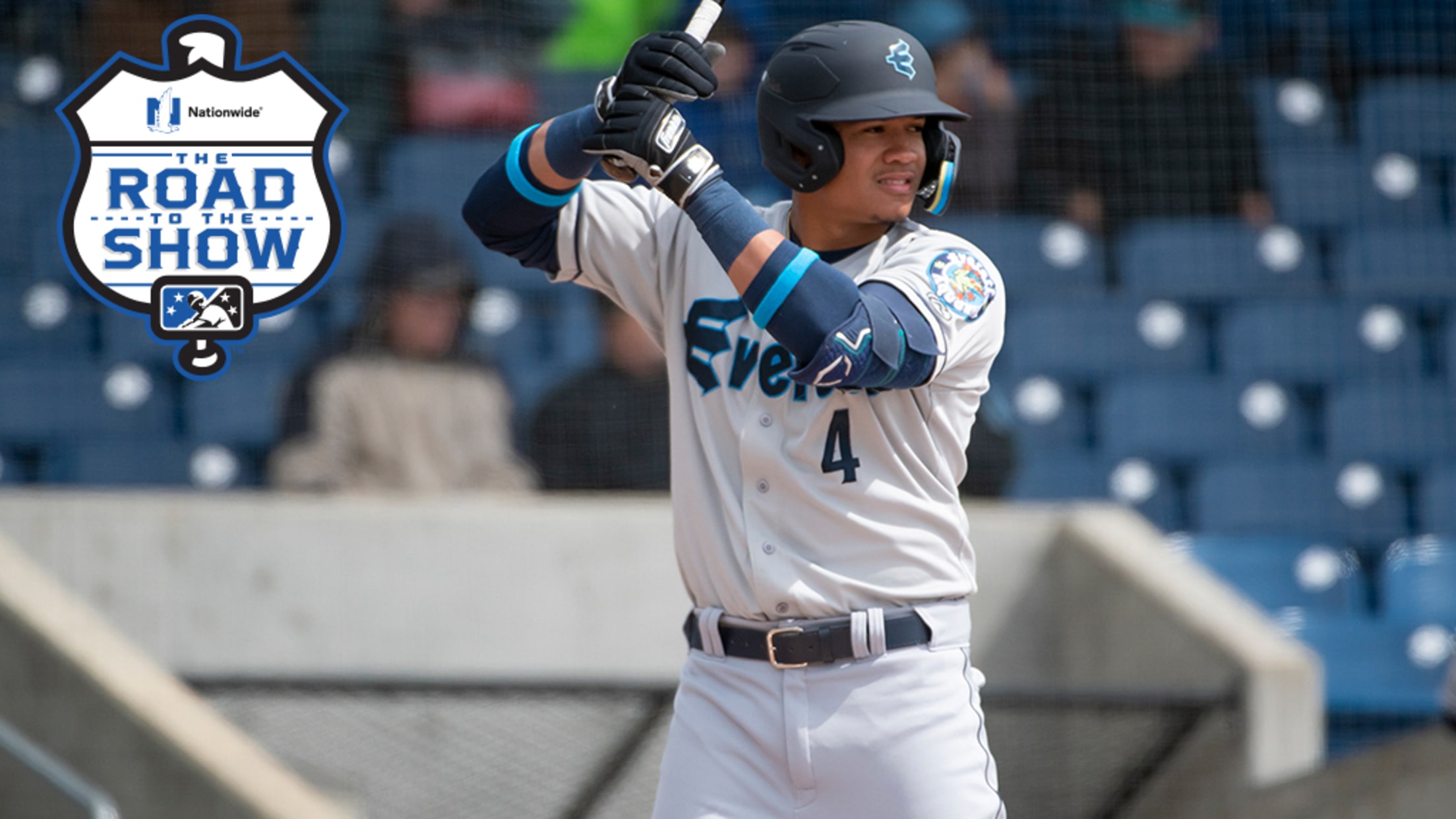 Each week, MiLB.com profiles an elite prospect by chronicling the steps he's taken to reach the brink of realizing his Major League dream. Here's a look at second-ranked Mariners prospect Noelvi Marte. For more stories about players on The Road to The Show, click here. The Mariners' transformation into a
Blue Wahoos remember beloved superfan
Ro Bergman was a beloved member of Pensacola baseball family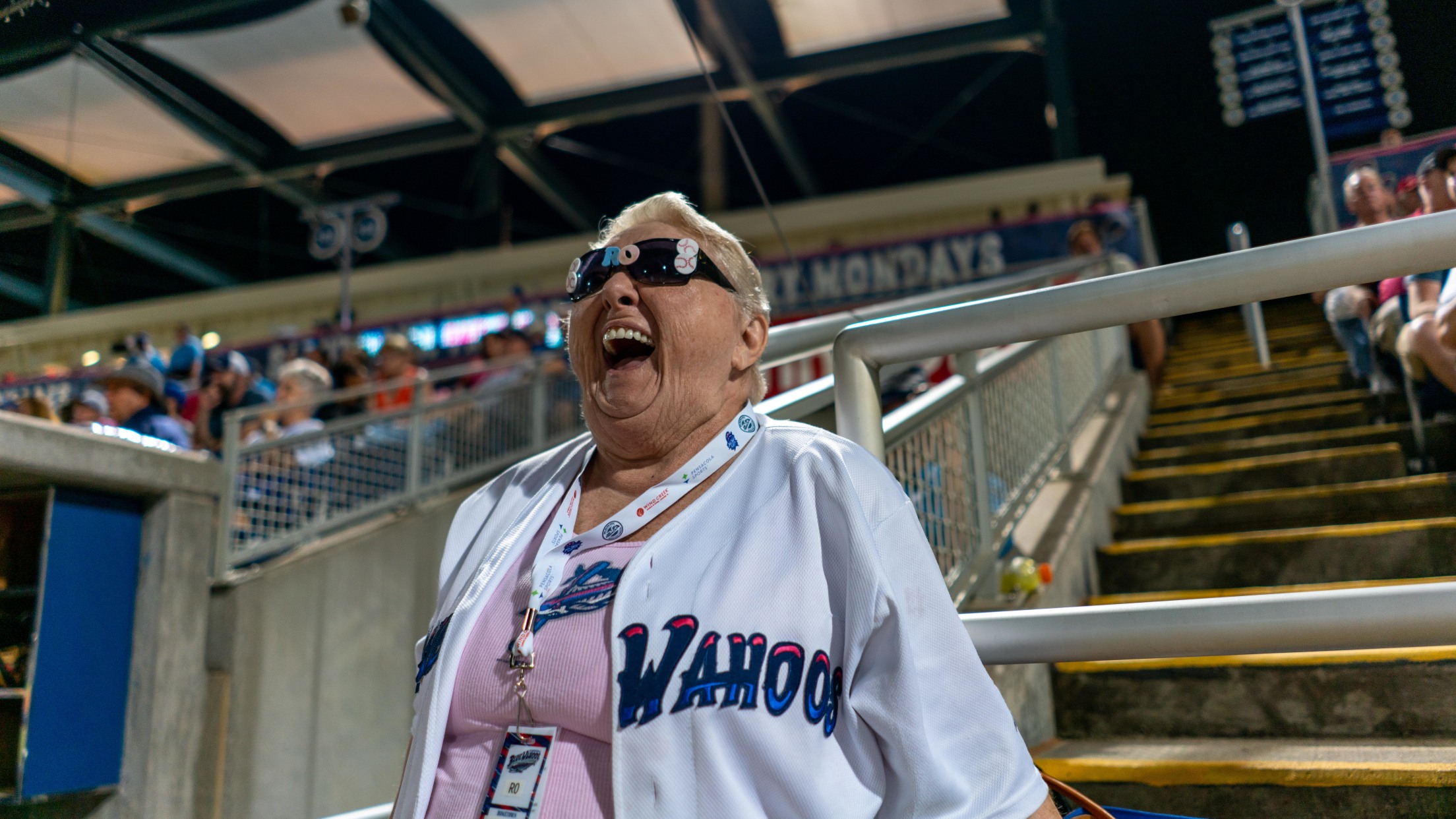 The Pensacola Blue Wahoos held a ballpark memorial service last week for Judith RoAnn Bergman. She was the team's biggest fan. Bergman, best known by her nickname Ro, was a boisterous presence at Blue Wahoos Ballpark from the moment the team -- currently the Marlins' Double-A affiliate -- and facility
Stallings, McSweeney combine on Baysox no-no
Pair of righties deal seven untouchable frames to open twin bill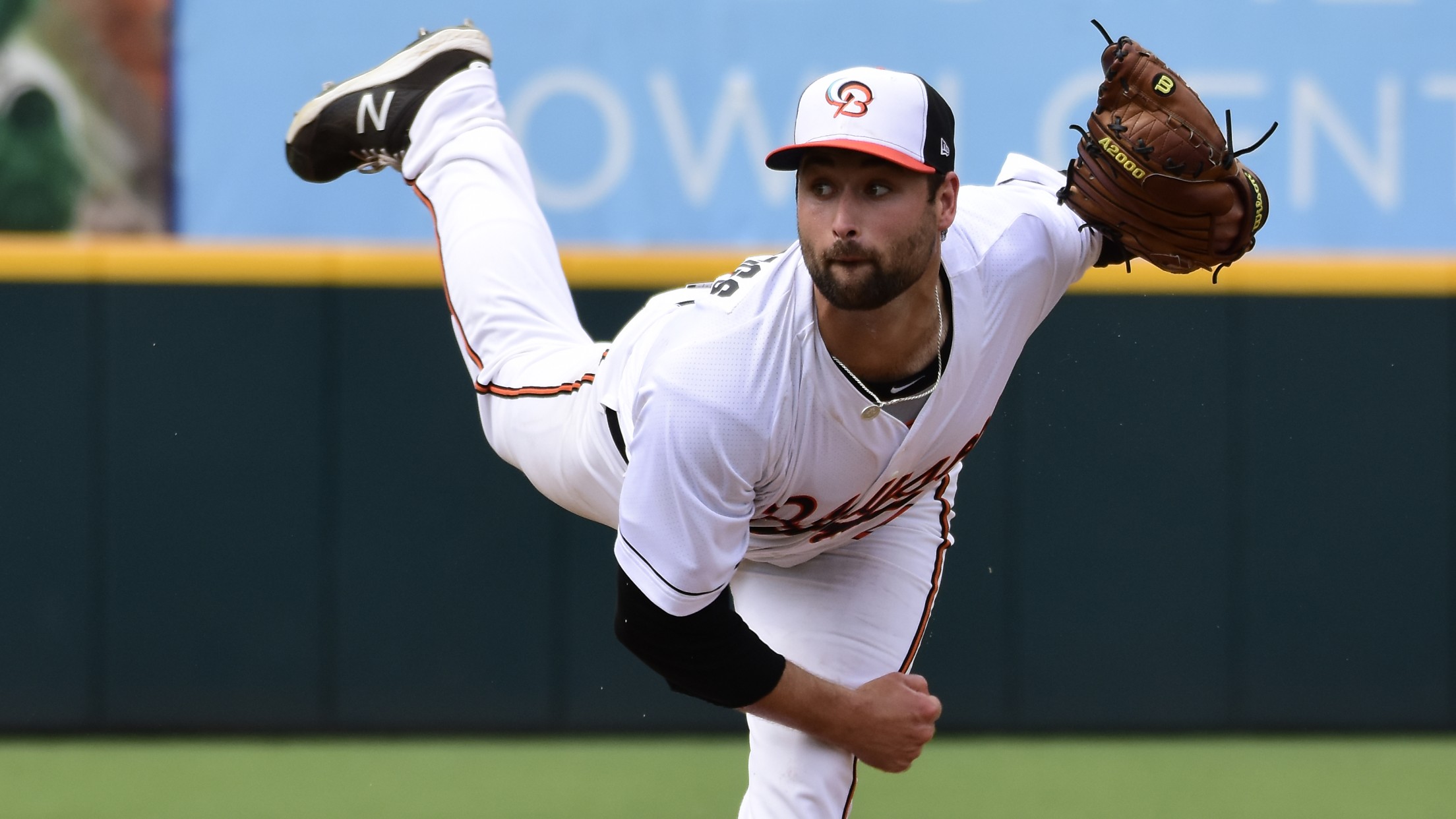 Before most of the country could even finish Mother's Day brunch, the Double-A Bowie Baysox put themselves in the franchise record book. Baltimore prospect Garrett Stallings went six stellar innings, and Morgan McSweeney was perfect in the seventh, as the duo combined to no-hit visiting Harrisburg in a 4-0 Bowie
Around the Minors: The week of May 2-8
Sights and sounds from action across Minor League Baseball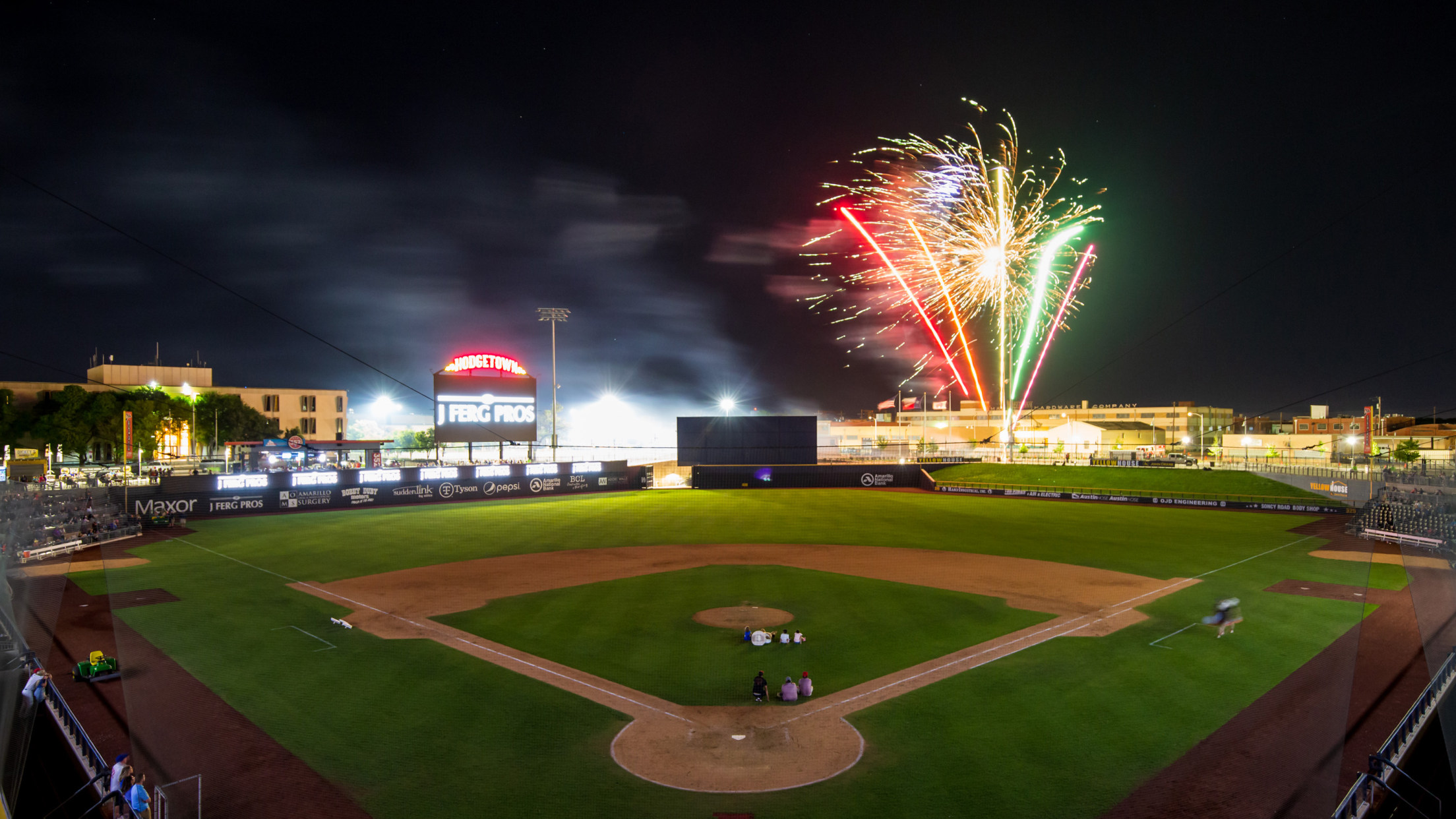 Varland brothers square off in 'emotional' matchup
'It's one of those games we'll remember for the rest of our lives'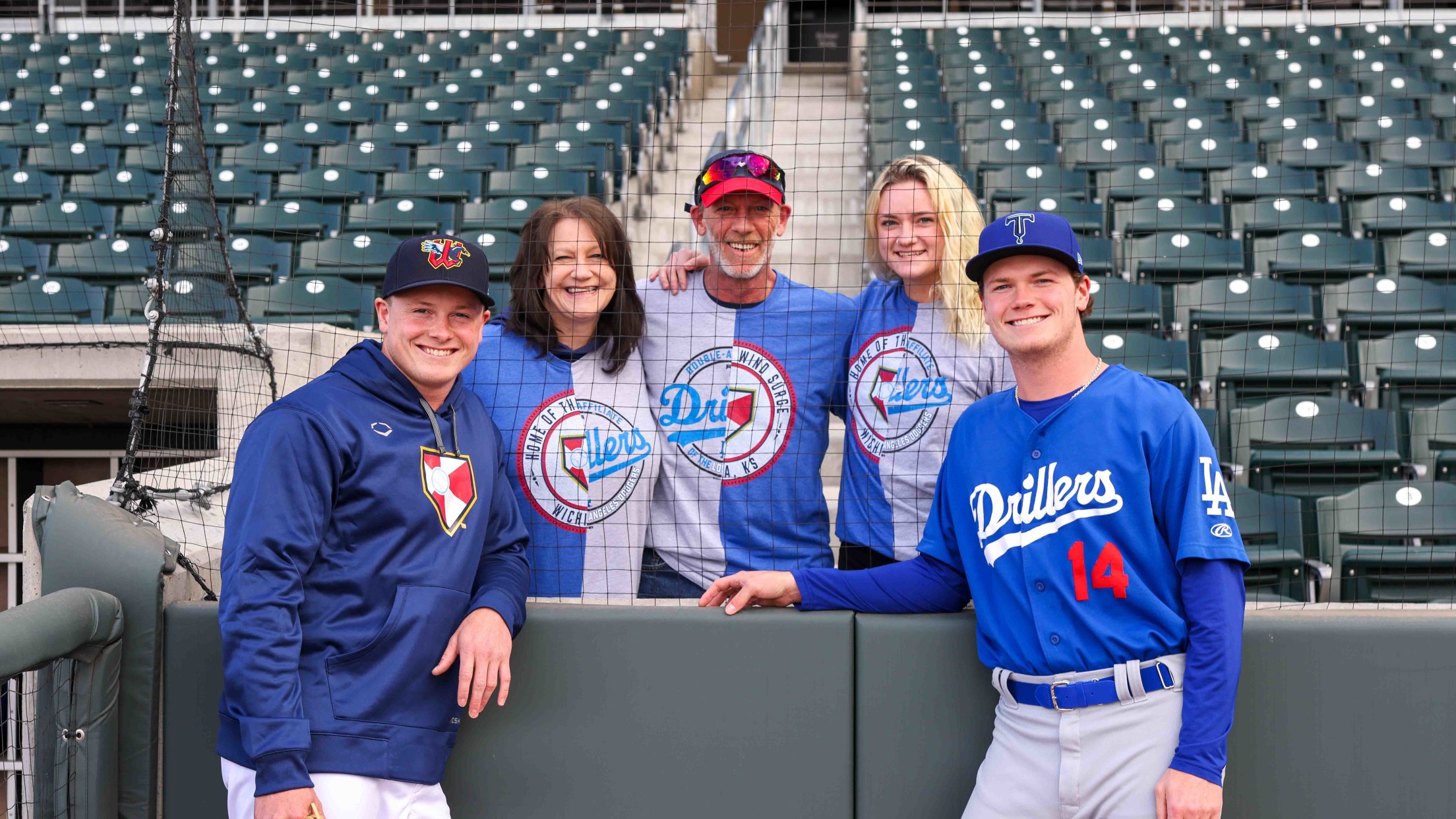 Gus and Louie Varland have played baseball with each other their entire lives, from Little League to high school to college together at Concordia-St.Paul in Minnesota. The brothers pitched against each other on Opening Night in April – Gus with Double-A Tulsa and Louie with Double-A Wichita – but Louie
Prospect Q&A: Pirates infielder Peguero
No. 77 overall prospect discusses offseason limbo, excellent start
It was a strange offseason for Liover Peguero, but if his early start with Double-A Altoona is any indication, nothing hindered his development. The Pirates' sixth-ranked prospect, from Higuey, Dominican Republic, signed with the D-backs for $475,000 back in 2017, which meant he would need to be added to the
Bello tosses seven-inning no-no for Sea Dogs
No. 5 Red Sox prospect works around run, three walks in milestone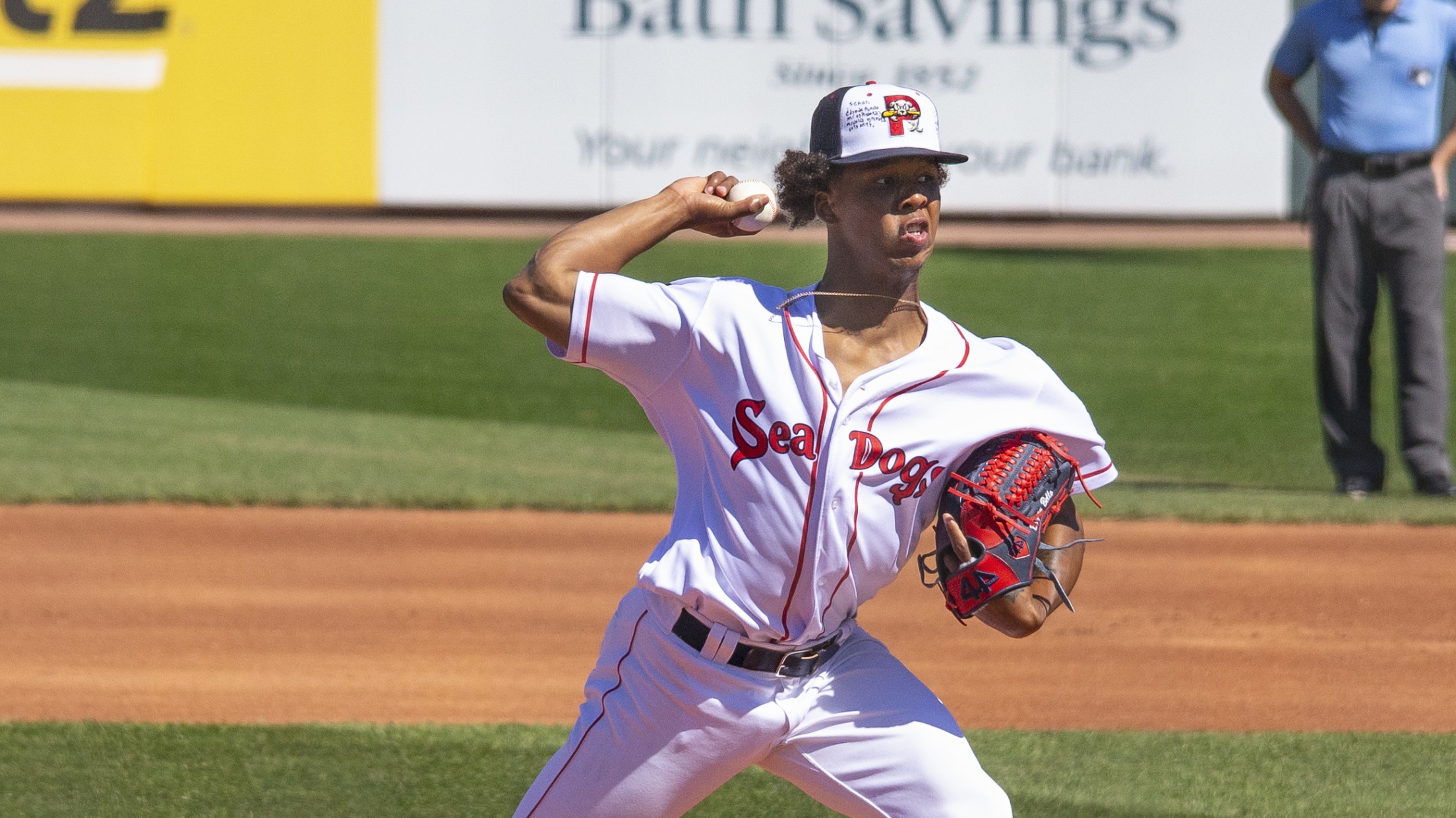 Brayan Bello had only thrown seven innings once in his four-year professional career prior to Thursday night. When he did it for the second time in Double-A Portland's 3-1 win over Reading in Game 2 of a doubleheader, he did it in emphatic fashion – namely a 96-pitch, seven-inning no-hitter.