The best of the Marlins' Minor League ballparks
From Jupiter to Jacksonville, affiliates packed with enthusiasm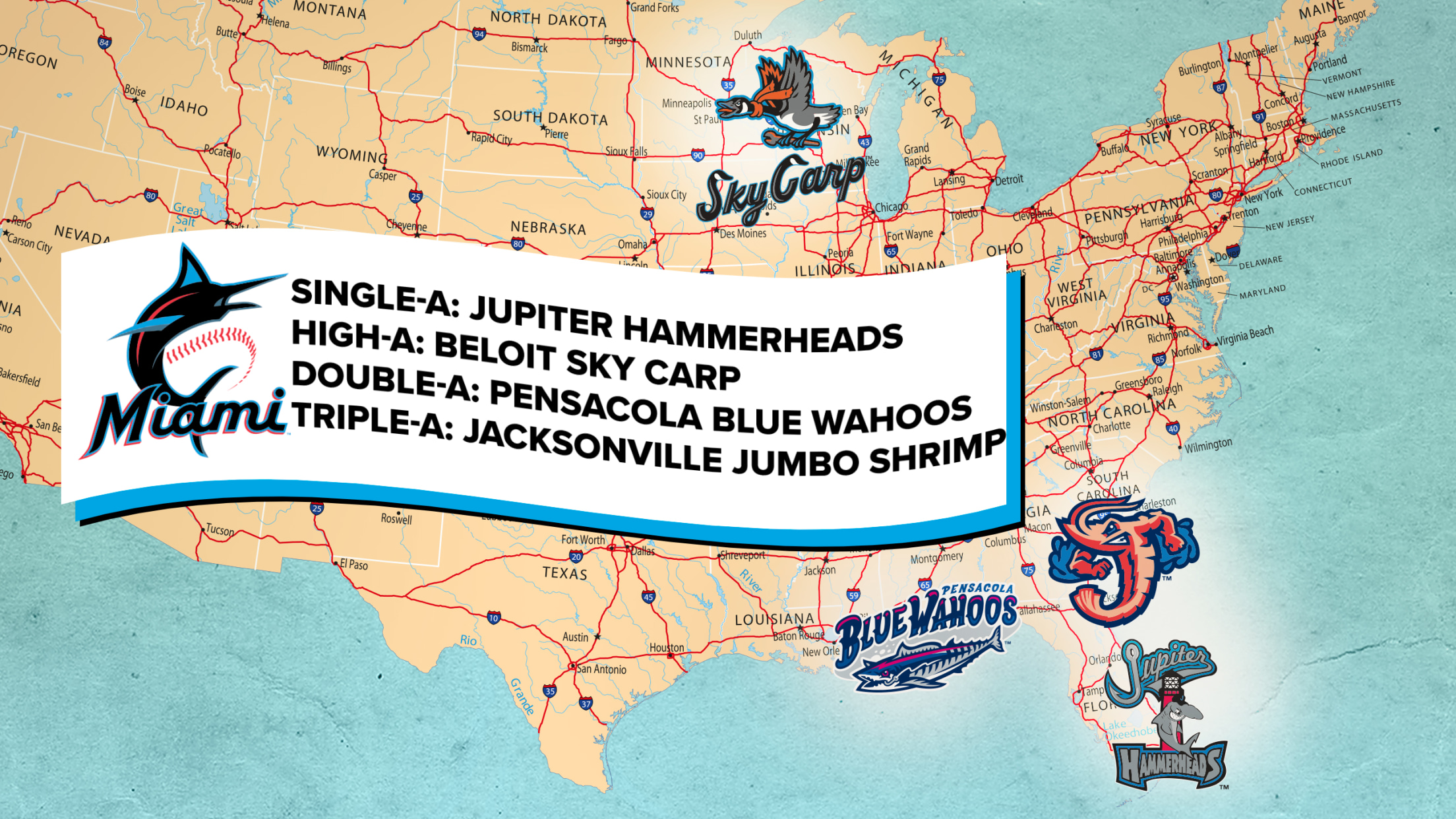 The Minor League Ballpark Guides series brings all the most fun features of Minors ballparks across America (and one in Canada!) onto your desktop, tablet or mobile device, whether you're interested in taking a virtual tour from where you sit or planning a trip to catch some games. Here, we
Scorching May drives Boston's Mayer to Sea Dogs
Boston's top prospect slashed .290/.366/.524 with Greenville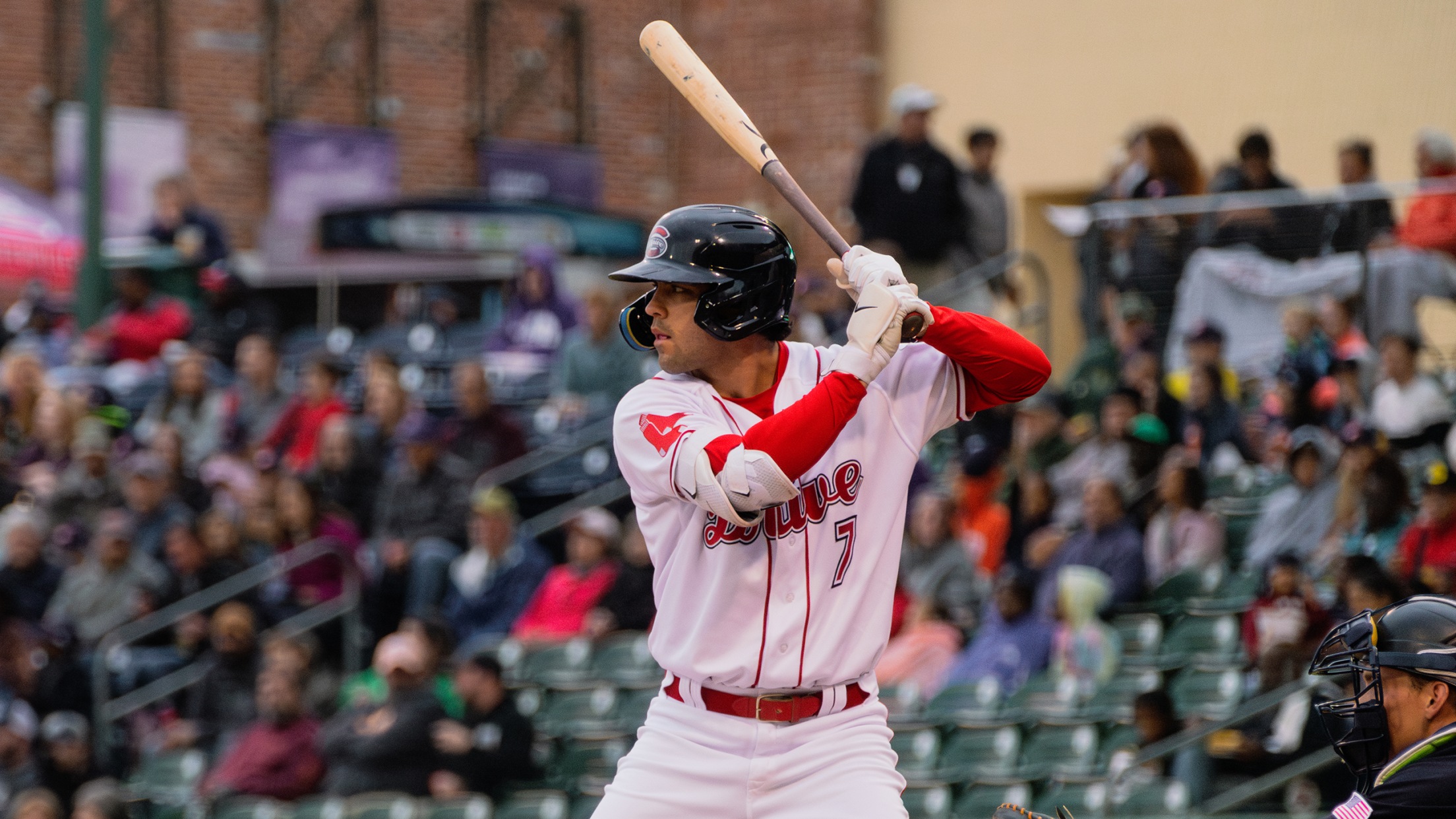 Marcelo Mayer is officially too hot for the South Atlantic League. Baseball's No. 5 overall prospect, according to MLB Pipeline, has been promoted to Double-A Portland after tearing the cover off the ball with High-A Greenville. The news was reported first by the Boston Globe's Alex Speier and confirmed by
Clippers and Indians set to salute Negro Leagues
Columbus, Indianapolis will take the field as the Blue Birds, ABCs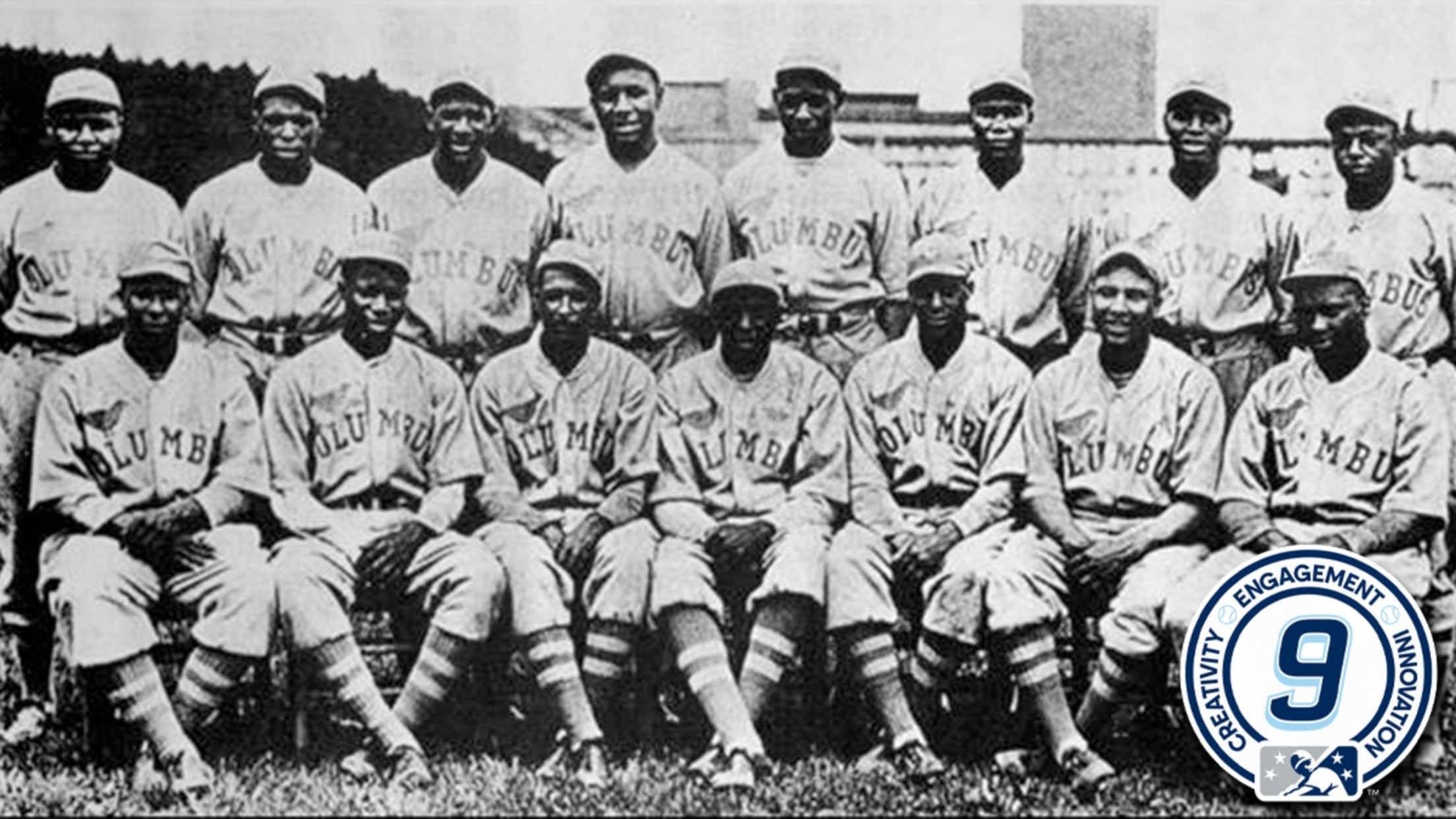 When Columbus and Indianapolis take the field at Huntington Park on Sunday, it won't be as the Clippers and the Indians. Instead, the clubs will pay homage to the Negro Leagues as they kick off the Negro Leagues Summer Series as the Blue Birds and the ABCs. As part of
Jumbo-sized night: Triple play, 20 runs ... and a wedding?
Jacksonville pulls out all the stops in action-packed victory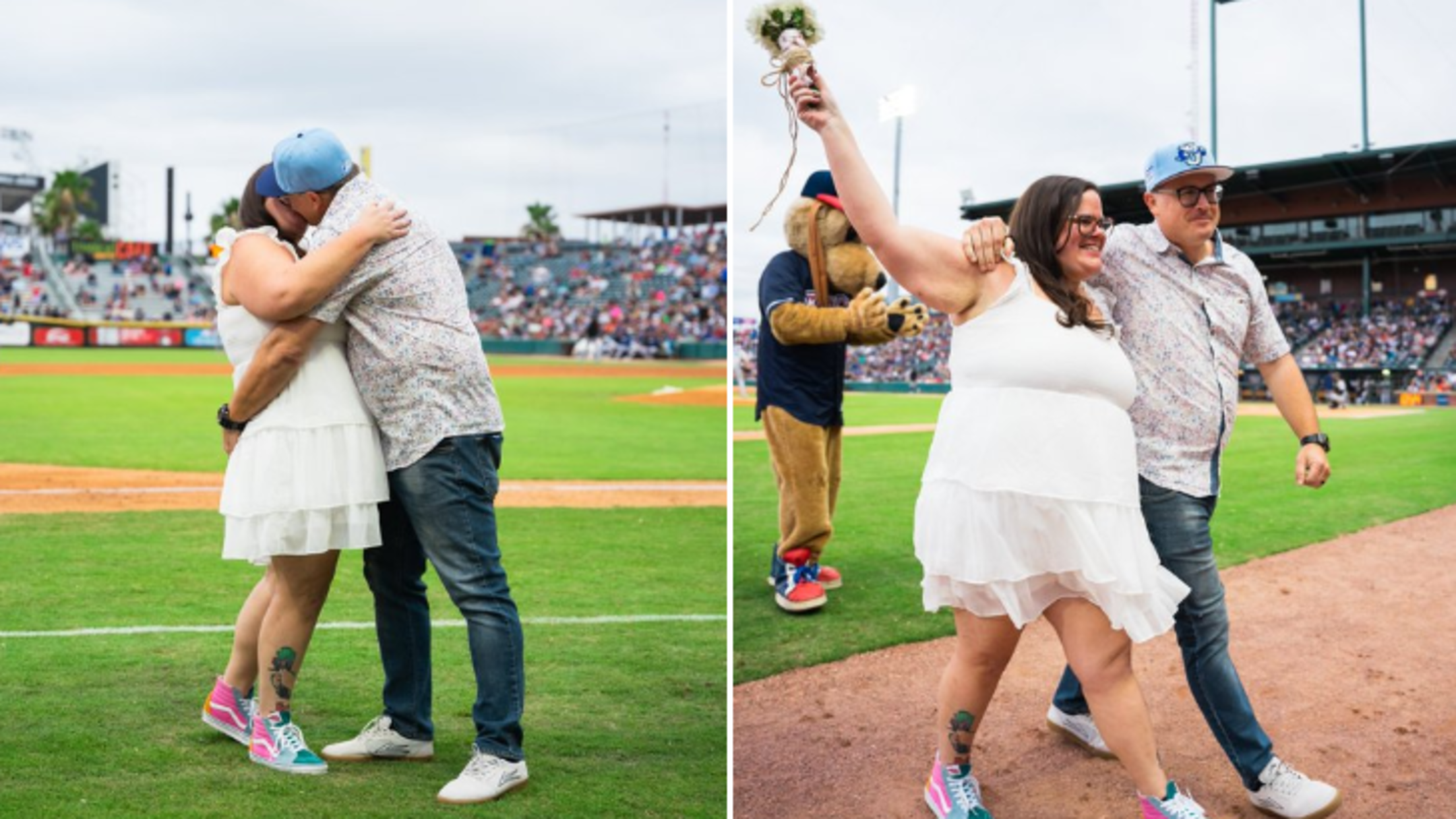 A lot of things happened at the Jacksonville Jumbo Shrimp game on Saturday. It started with a triple play to escape a jam in the first inning and ended with the Marlins' Triple-A affiliate hitting two grand slams and putting up 20 runs in a home game for the first
Baker's barrel? To third. The ball? Over the wall
Memphis masher reclaims International League HR lead in style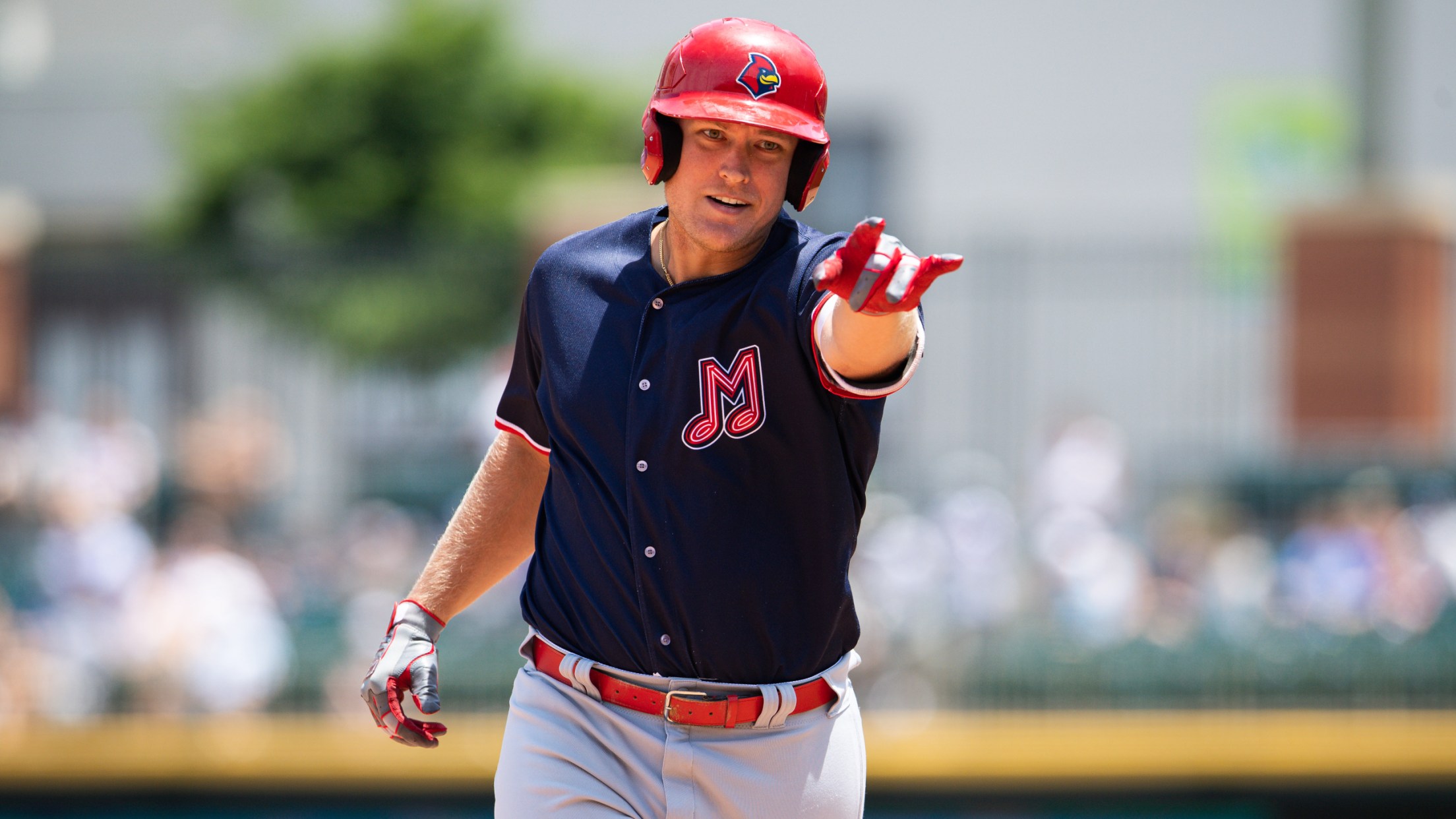 With a crack of the bat -- literally -- Luken Baker reclaimed the lead in the International League home run title race. Although it's how he did so that was notable. The 15th homer of the year for the Cardinals prospect at Triple-A Memphis came off a broken bat, yet
Double-A Springfield cash-ews in on local cuisine
First alternate identity honors chicken dish created in Missouri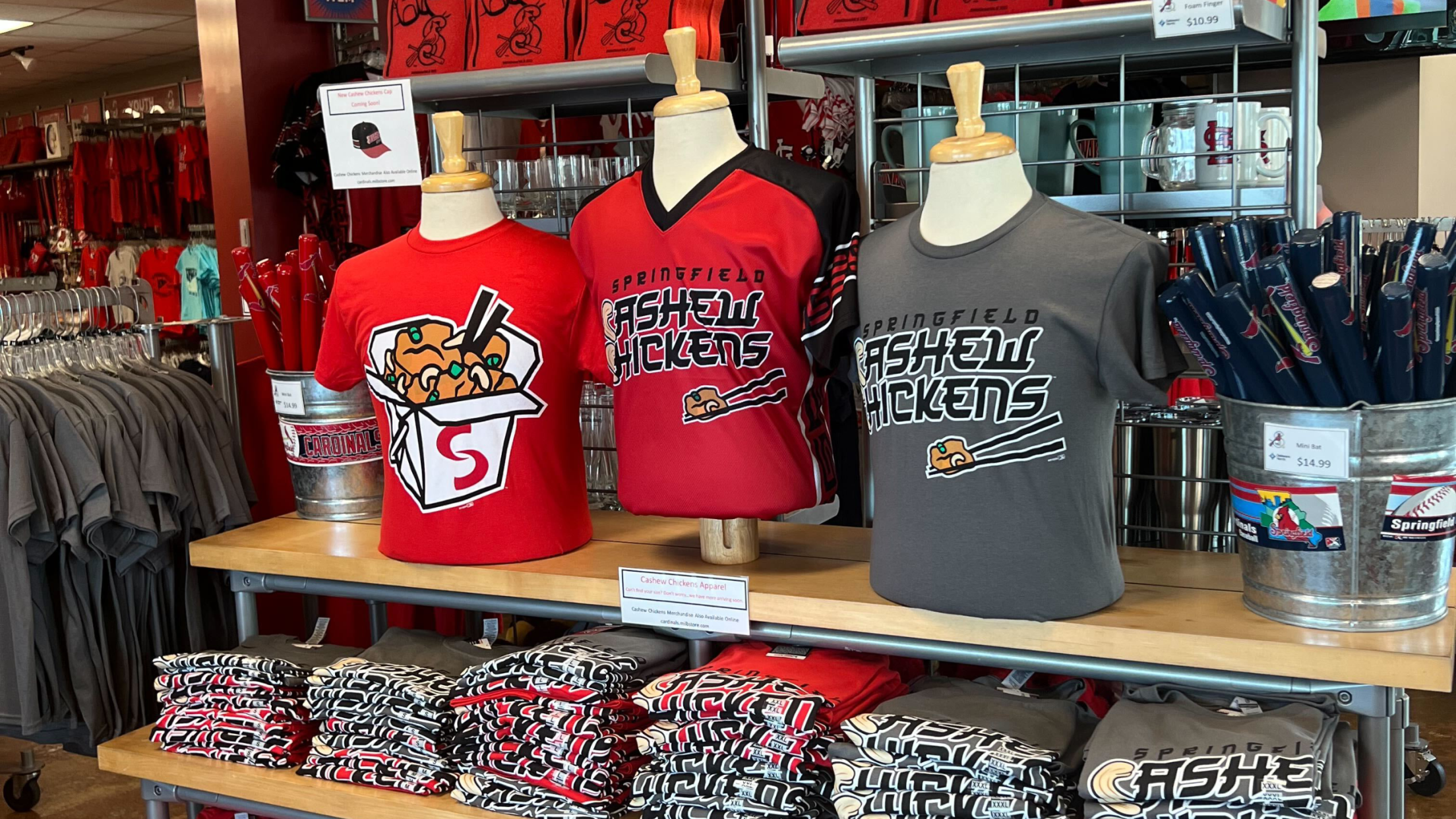 The Springfield Cardinals have always been, in the words of general manager Dan Reiter, a very traditional franchise. The Double-A team had never assumed an alternate identity before, but the tradition was broken this week. For the first time in the club's history, they didn't take the field as the
Slump no more! Chourio ends O-fer emphatically
No. 1 Brewers prospect snaps extended hitless streak with walk-off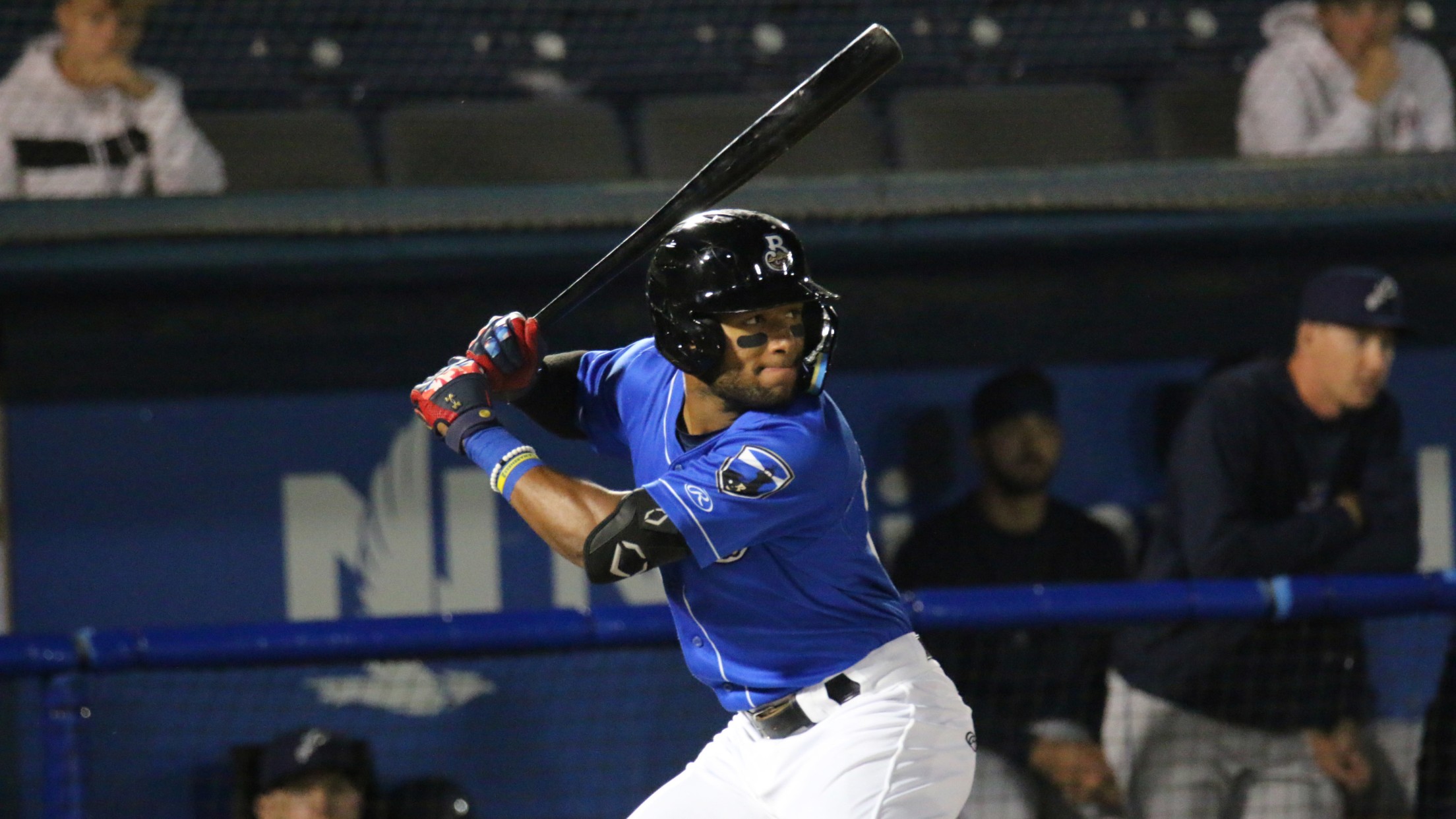 Jackson Chourio snapped his 0-for-21 slump in dramatic fashion on Friday night. The No. 2 prospect in baseball per MLB Pipeline, stepped up to the plate in the bottom of the 10th in prime position to flip the script and end his dry spell. The stage was set with Double-A
Elly's massive May rolls on with two-homer night
MLB's No. 4 prospect socks two more homers, has nine this month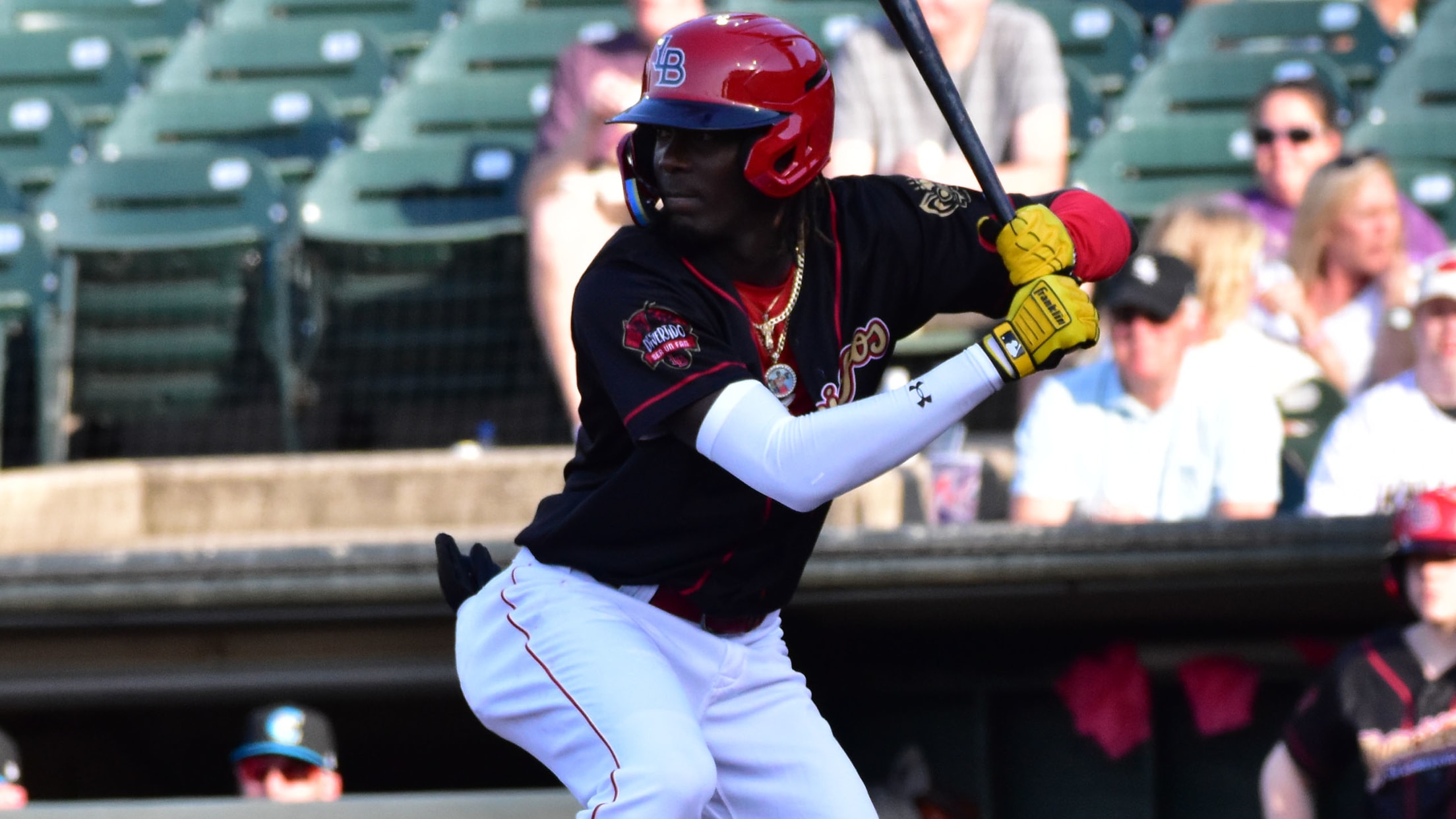 Reds fans far and wide entered 2023 envisioning the day when top prospect Elly De La Cruz would reach Cincinnati. That day might be rapidly approaching. It's hard to find a hitter hotter than De La Cruz, the fourth-ranked prospect in baseball per MLB Pipeline, who has spent the month
Ben's Biz: Tacoma Rainiers? It was actually sunny
Ben Hill pays a visit to the oldest ballpark in all of Triple-A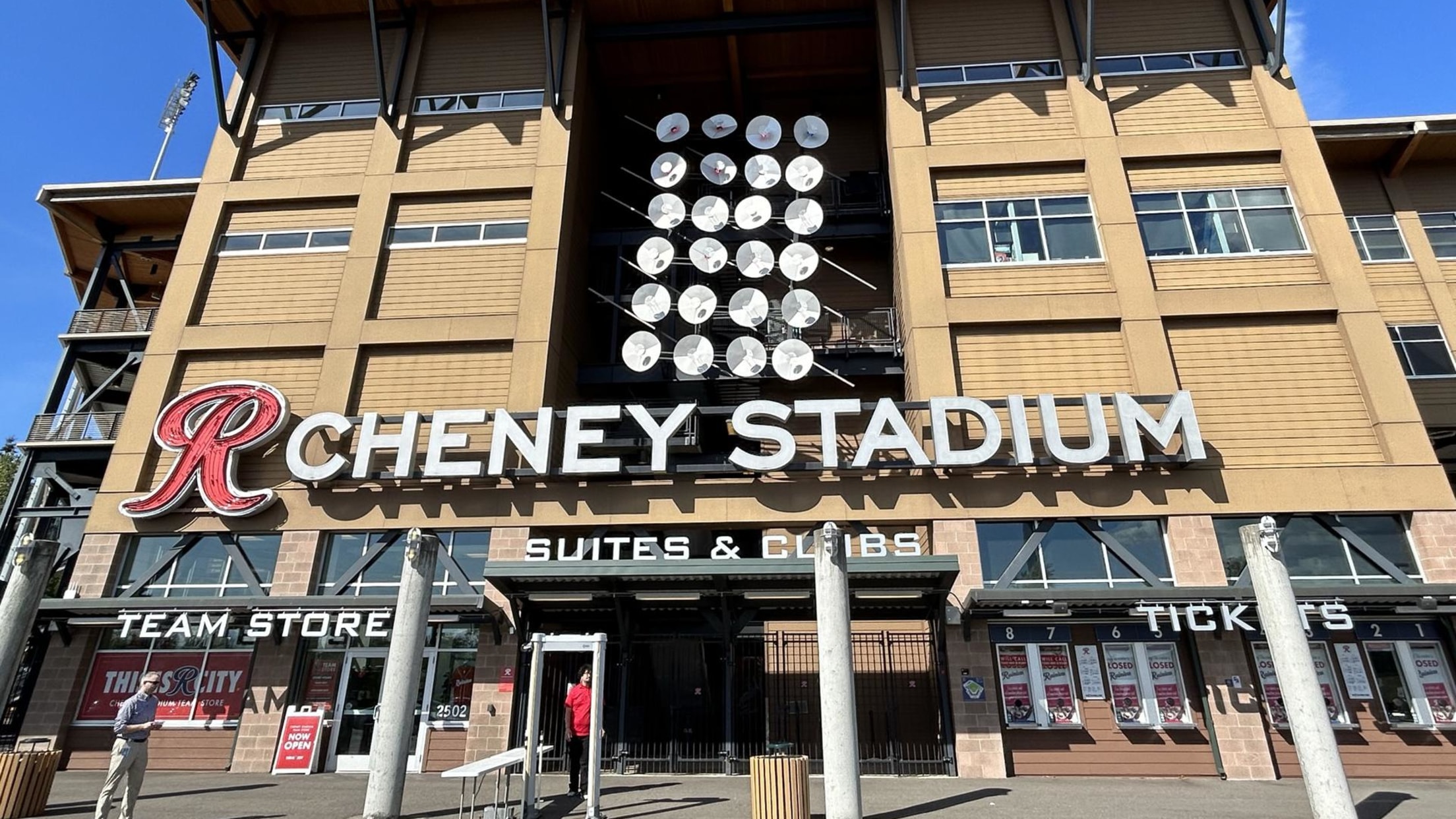 This is an excerpt from the latest edition of the Ben's Biz Beat Newsletter, bringing Minor League Baseball business and culture news to your inbox each and every Thursday. Check out the full newsletter HERE. Subscribe HERE.
Podcast: Ford's journey; De La Cruz's electric tools
Telling tales from Tacoma, Louisville; Revisiting Cider Donuts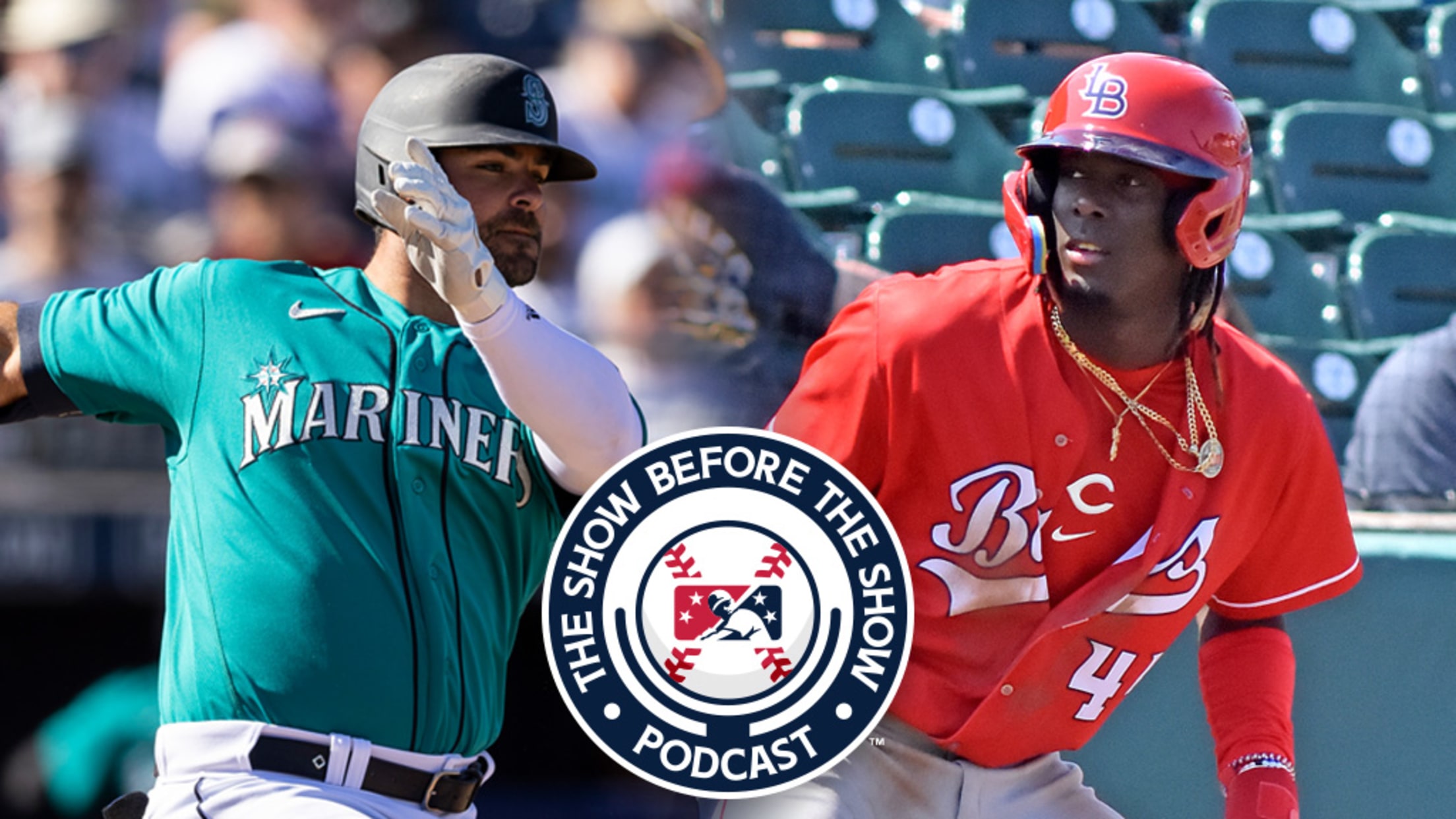 Check out the latest episodes of The Show Before the Show, MiLB.com's official podcast. A segment rundown is listed below, in case you want to skip to a particular section. Like the podcast? Subscribe, rate and review on Apple Podcasts. The podcast is also available via Spotify, Stitcher and other
Bats all, folks! De La Cruz sends one into orbit
MLB's No. 4 prospect clears scoreboard with 117.7 mph homer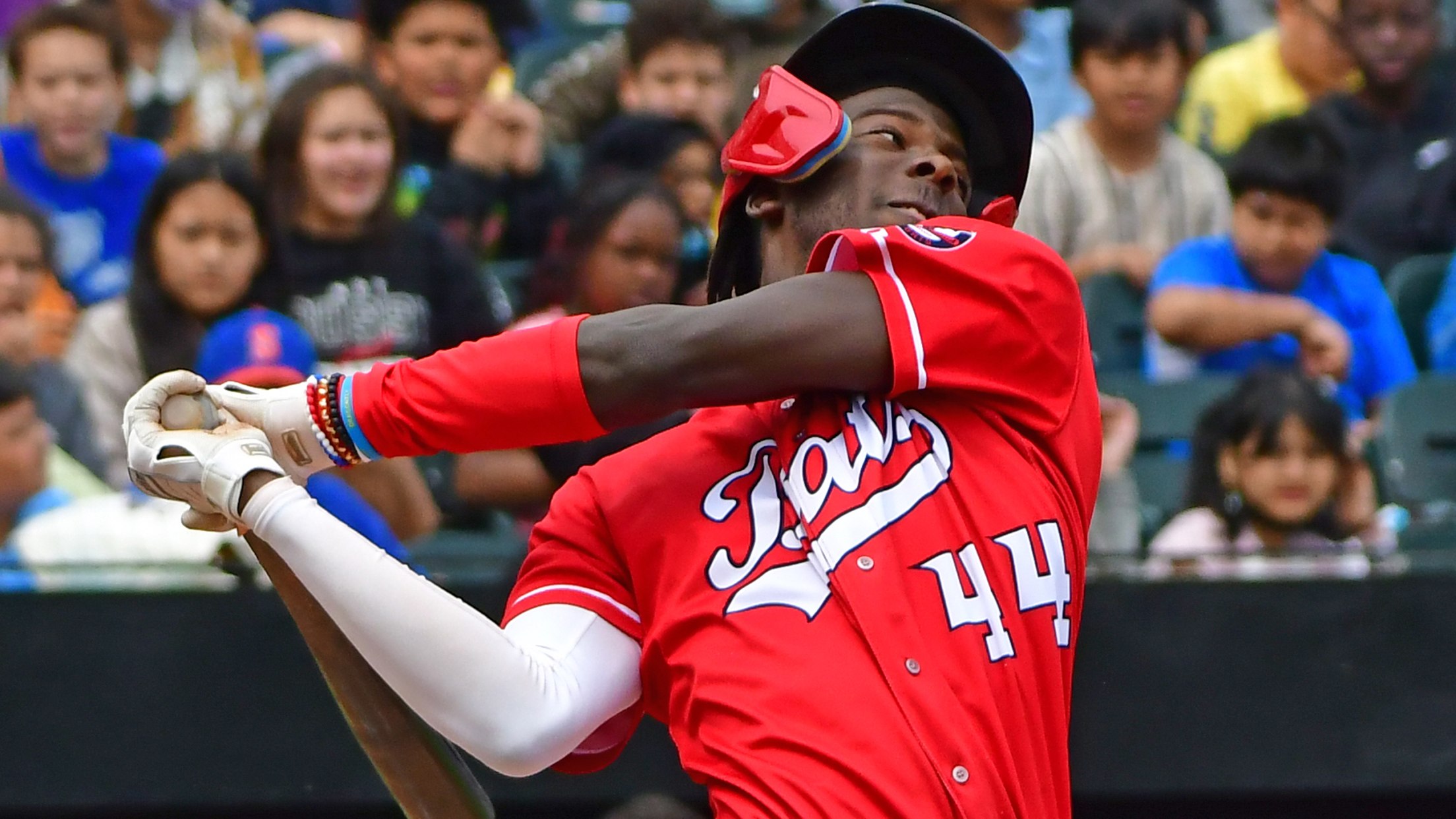 Elly De La Cruz hit a ball over the entire State of New York. Now lest anyone think an overactive imagination is involved, MLB Pipeline's No. 4 prospect actually did slug a baseball over New York, albeit the Empire State-shaped scoreboard in left-center-field at Triple-A Syracuse's NBT Bank Stadium. Nevertheless,
Woodpeckers flying high with Eighty Deuces tribute
Identity pays homage to 82nd Airborne Division's WWII veterans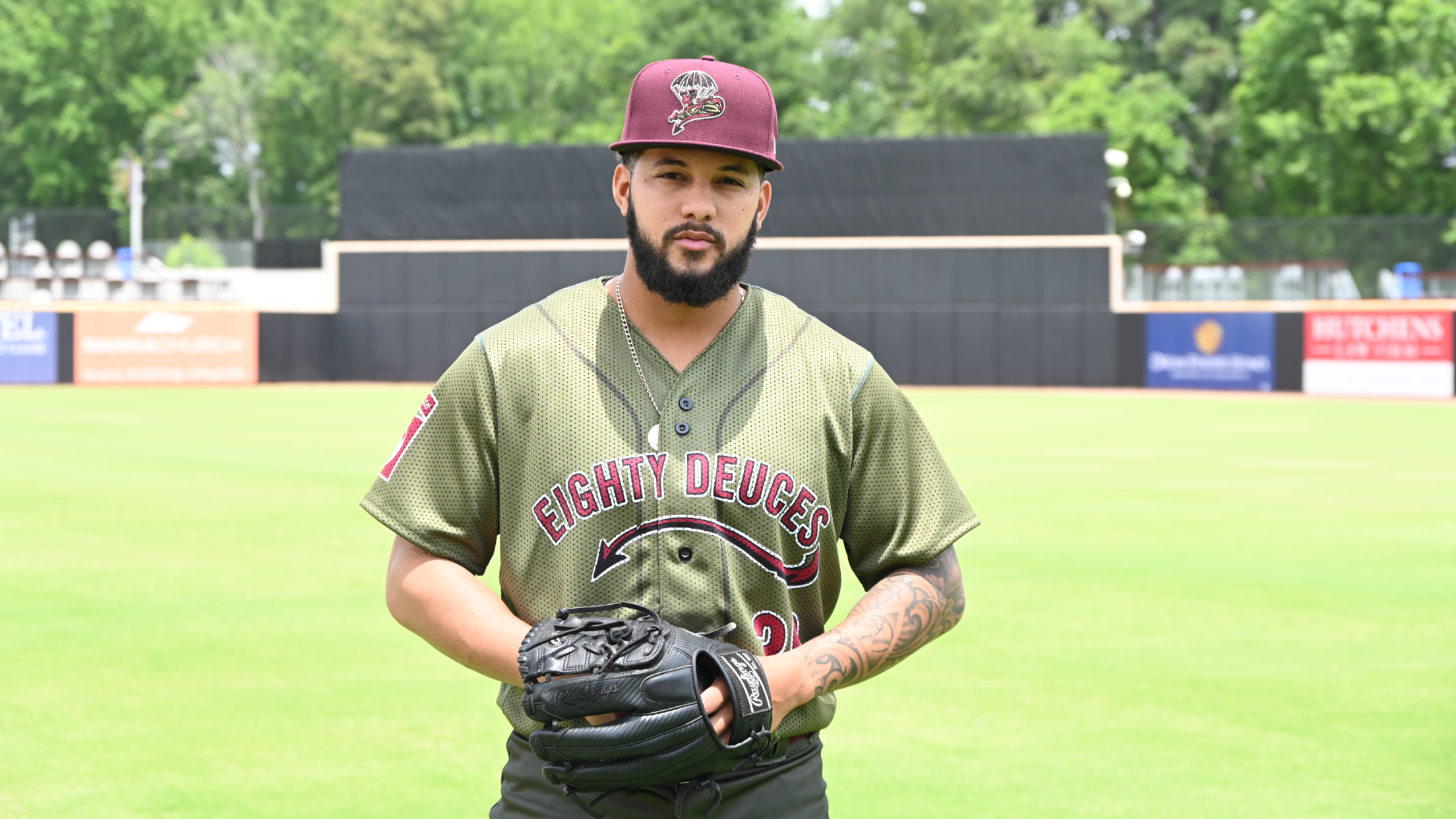 The military community is an integral part of the City of Fayetteville, and on Friday, the Fayetteville Woodpeckers pay tribute to them via the clothes on their very backs. The Astros' Single-A affiliate took inspiration from the concept of City Connect jerseys to create the Fayetteville Eighty Deuces, an homage
Have bat, will travel: Mike Ford's tumultuous 2022
Veteran slugger played for four MLB teams, four MiLB affiliates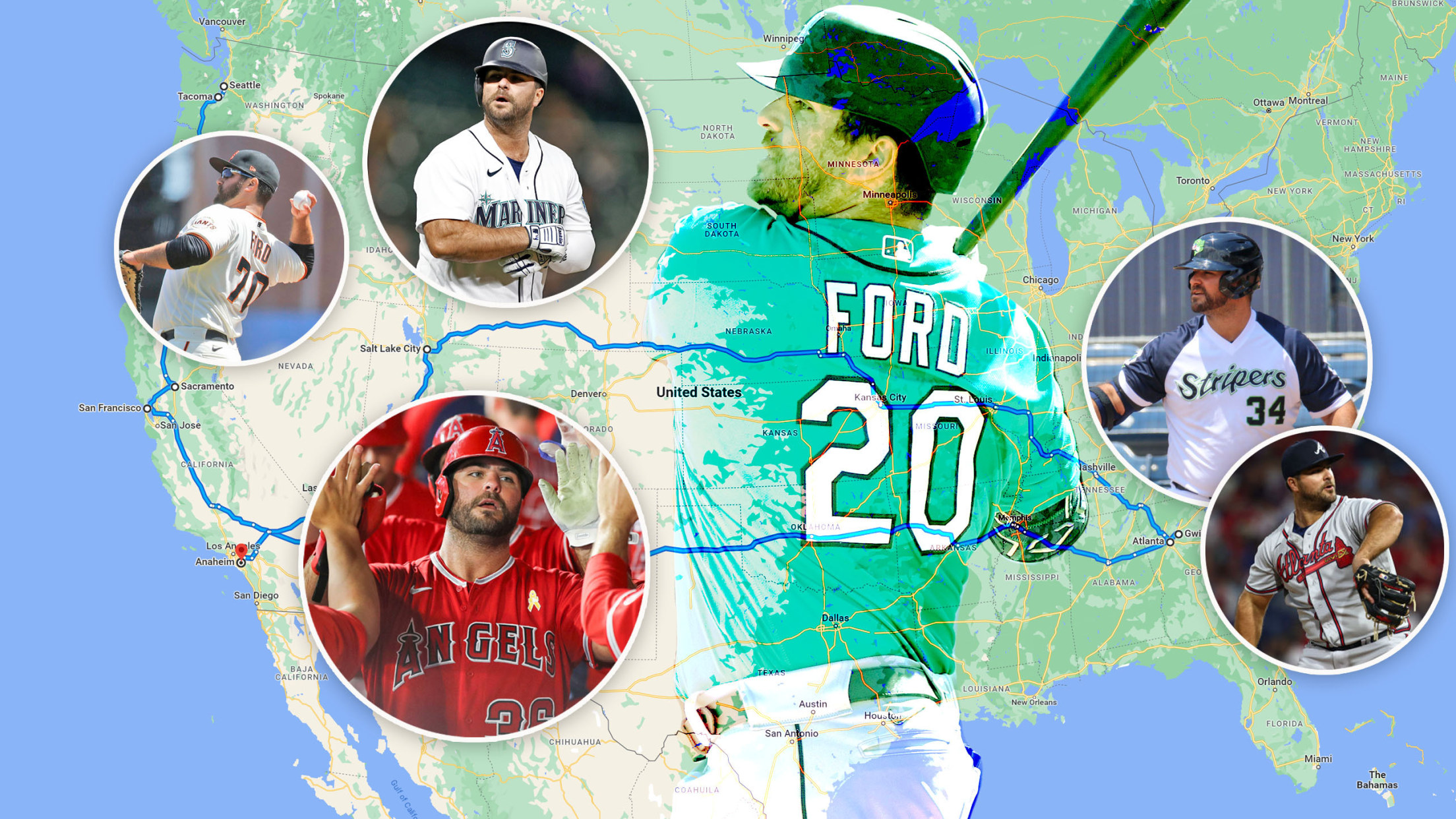 TACOMA, Wash. -- When Mike Ford told his current manager, John Russell, about his 2022 season, Russell had an apt response: "That's not a season. That's a career!" That about sums it up. Ford, a heavy-hitting first baseman and designated hitter, is currently a member of the Triple-A Tacoma Rainiers.
Danas and Mesas thrive with brothers as teammates
Two sets of prospects mark National Brother's Day differently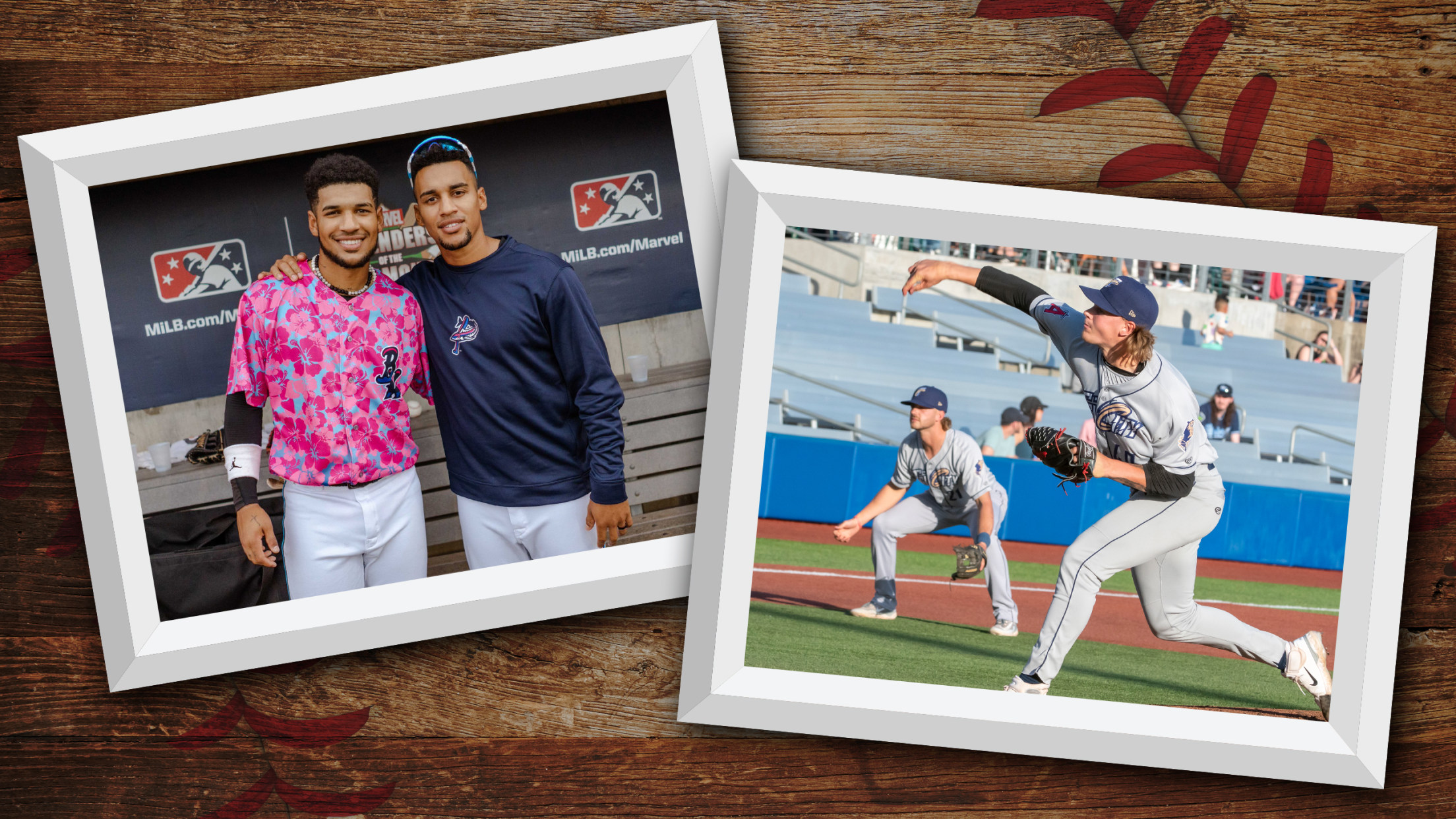 For the Dana brothers, playing for the Tri-City Dust Devils is something of a family tradition. And for the Mesa brothers, taking the field for the Pensacola Blue Wahoos was a treat they'd like to repeat. But in both cases, being in pro ball in the same organization as their
Mariners' stars of past lead way to Futures Game
Reynolds, Ibañez named managers; Beltré, King Felix will coach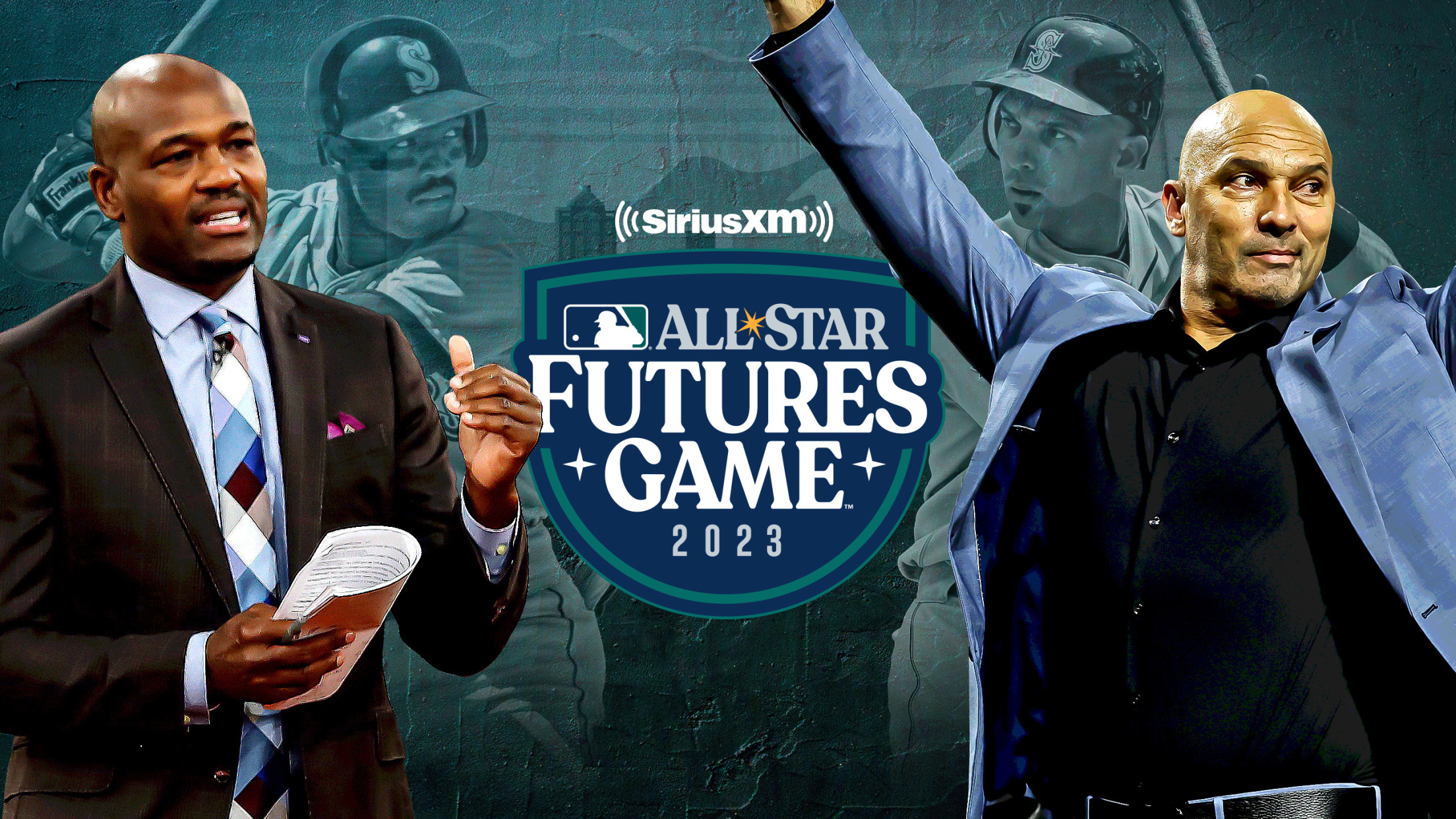 When the All-Star Game returns to the Emerald City for the first time in 22 years this July, it will have a distinctive Seattle flavor. Major League Baseball announced on Wednesday that a pair of former Mariners will manage the SiriusXM All-Star Futures Game, with Harold Reynolds leading the AL
Draft Picks: Indians honor heritage with fruity IPA
Spokane, No-Li Brewhouse team up to help preserve Redband trout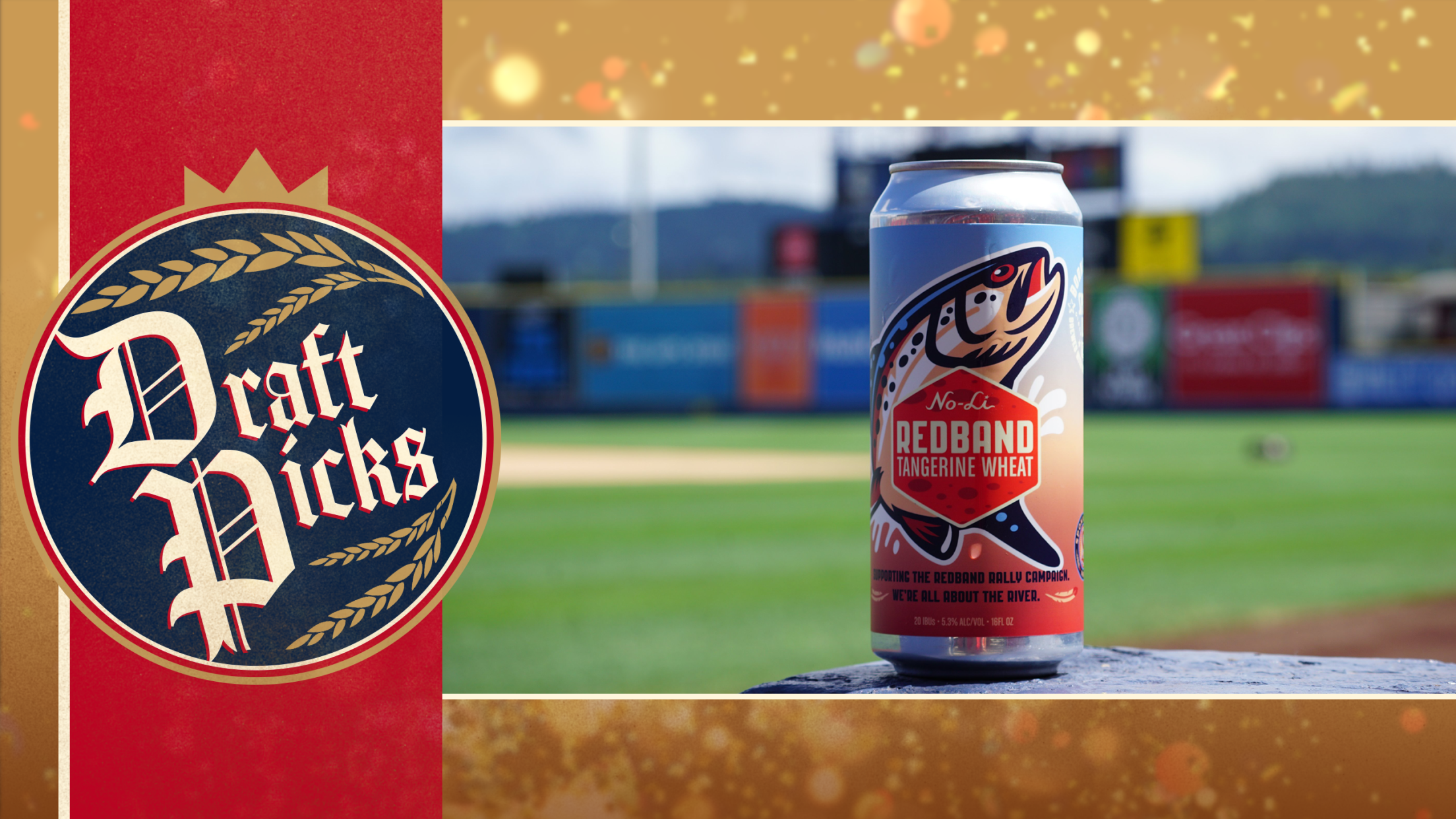 This is the second in a series of MiLB.com Draft Picks articles about clubs crafting unique and interesting beers for their respective fan bases. Already profiled: Gwinnett's 6-4-3 Pilsner. _
Ben's Biz: Hops' Grammes, Ray talk video games
Pac-Man? Rocket League? Hillsboro teammates have opinions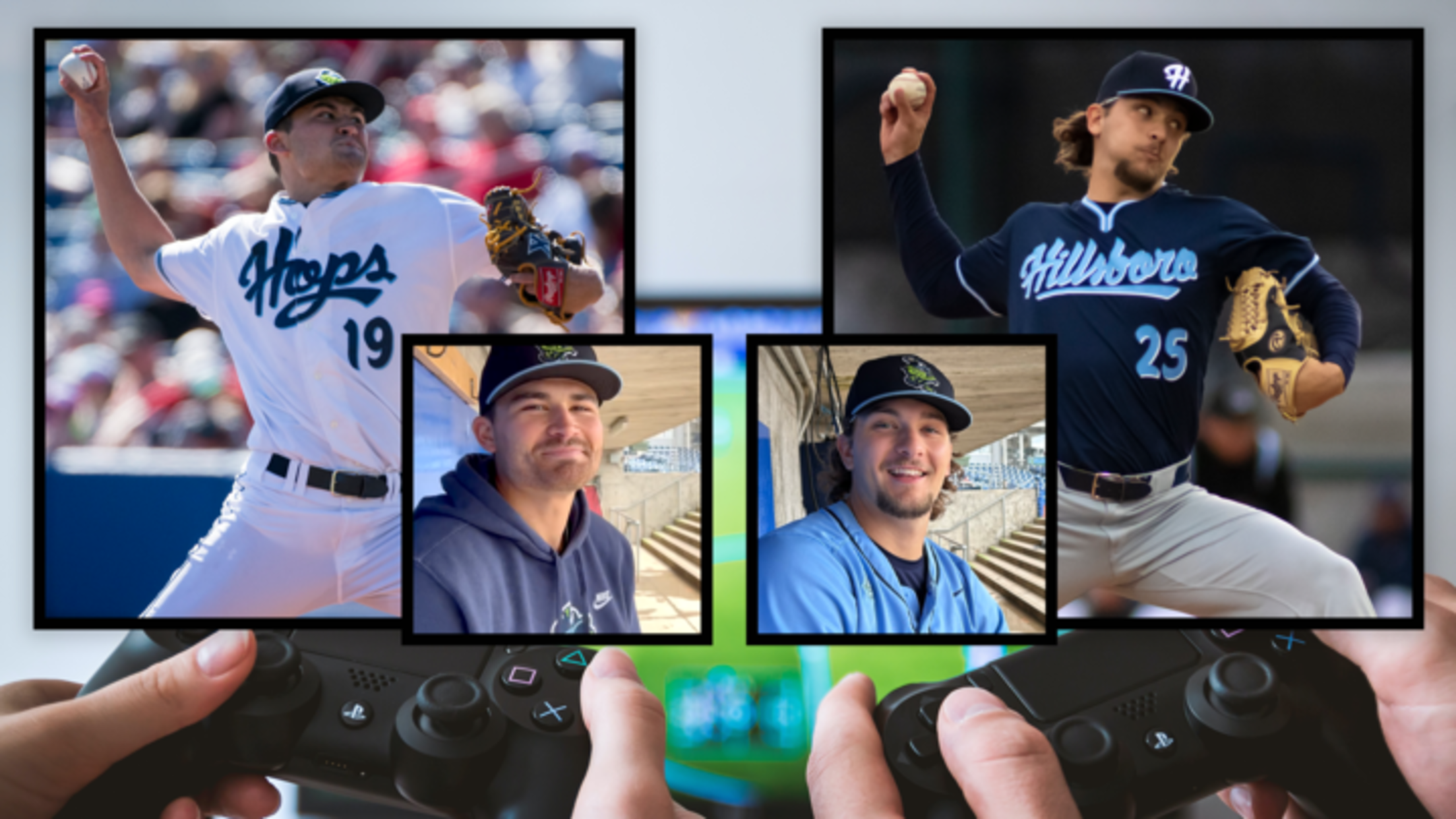 HILLSBORO, Ore. -- Dylan Ray and Conor Grammes have a lot in common, at least superficially. They're both right-handed pitchers in the Arizona Diamondbacks organization who currently play for the High-A Hillsboro Hops. They both occupy a spot on MLB Pipeline's Top 30 D-backs prospects list. And, most importantly for
Mayer's latest career first powers Drive's offense
Top-ranked Red Sox prospect swats his way to multihomer game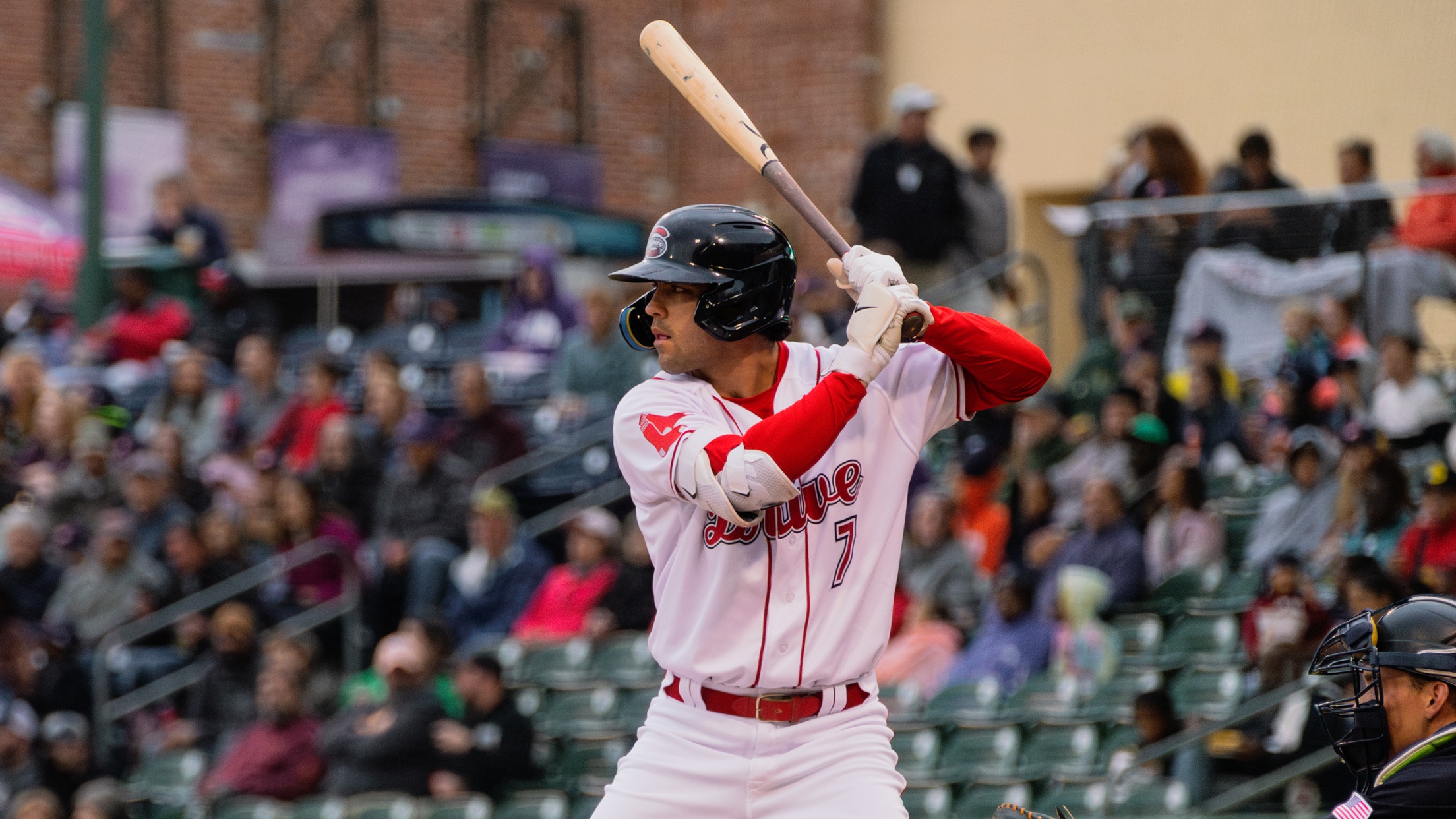 All that Marcelo Mayer accomplished during his first full professional season in 2022 proved why he's regarded as one of baseball's best young talents. But as impressive as his performance was last year, it pales in comparison to what he's done through the first seven weeks of 2023. Baseball's No.
Walker feels more like old self in big night for Memphis
MLB's top prospect slugs homer, adds two big hits for Memphis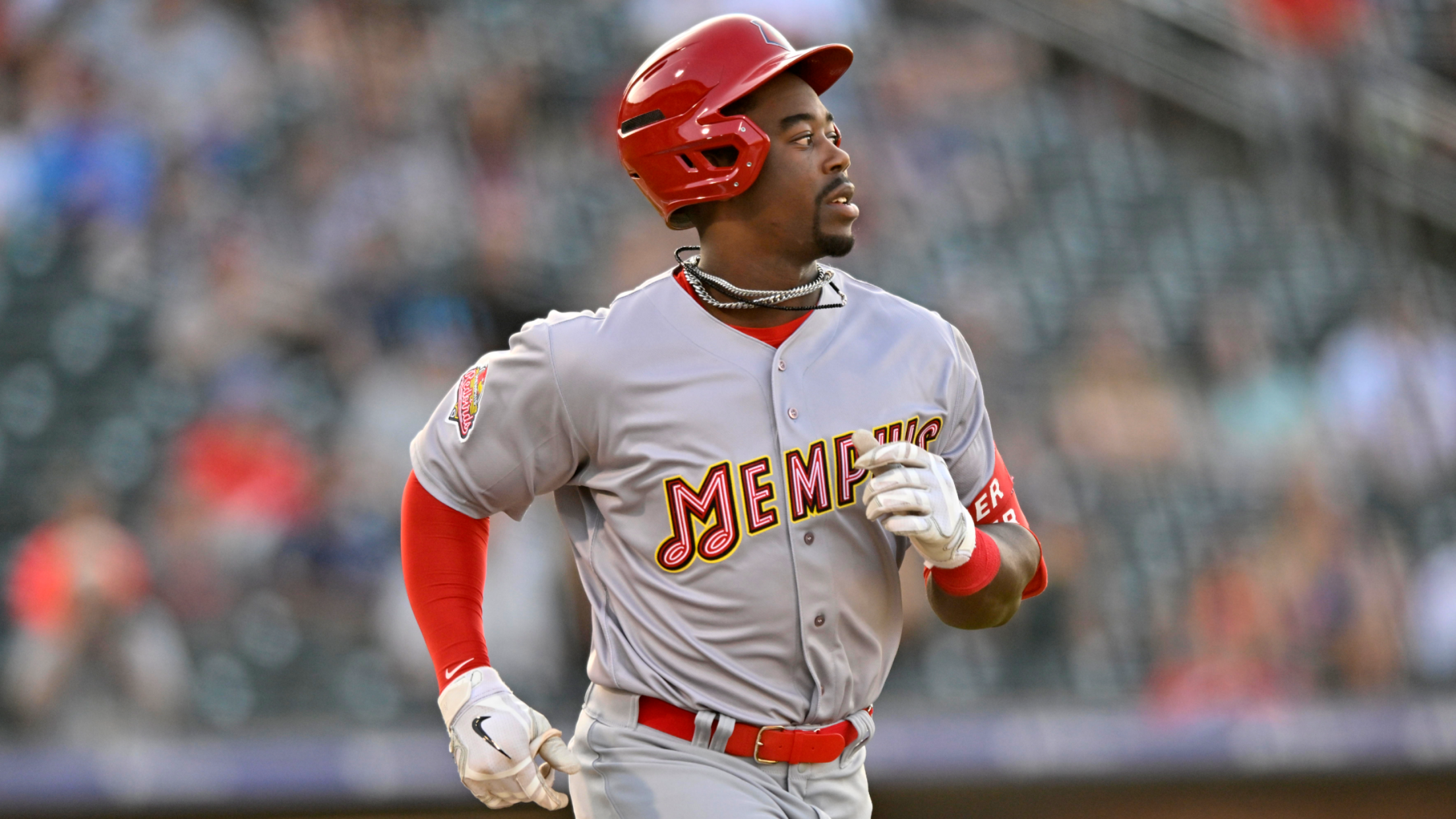 Jordan Walker has been under a microscope since he broke camp with the Cardinals to start the season. The low point that followed his historic hitting streak -- being sent down to Triple-A to, among other things, work on his ground-ball rate -- came with struggles that are hard for
Road to The Show™: Marlins' first-rounder Berry
Miami's No. 3 prospect building toward breakout in first full season
Each week, MiLB.com profiles an elite prospect by chronicling the steps he's taken toward achieving his Major League dream. Here's a look at third-ranked Marlins prospect Jacob Berry. For more stories about players on The Road to The Show, click here. In his first professional action, the game hasn't come
Sometimes it can be a zoo out there at the ballpark
Animals on field entertaining distractions on Minors' landscape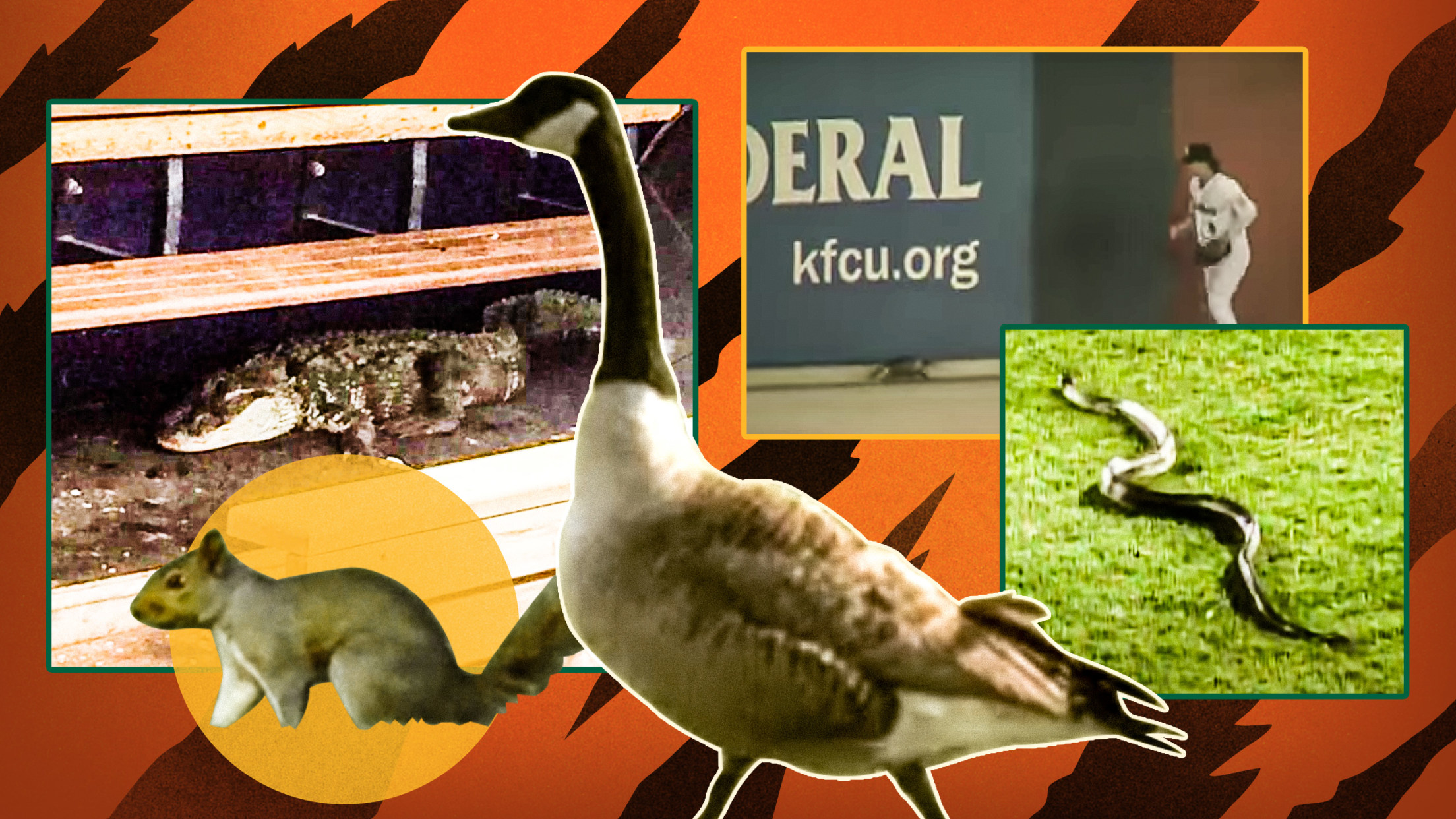 With bat dogs a popular fixture for teams in the Minor Leagues, it's not unusual to encounter a good boy or girl when you visit a Minor League ballpark. But other species are a different story. Here are some examples of unusual animals finding their way onto the field:
The best of the Blue Jays' Minor League ballparks
Prospects fly North, go international en route to Toronto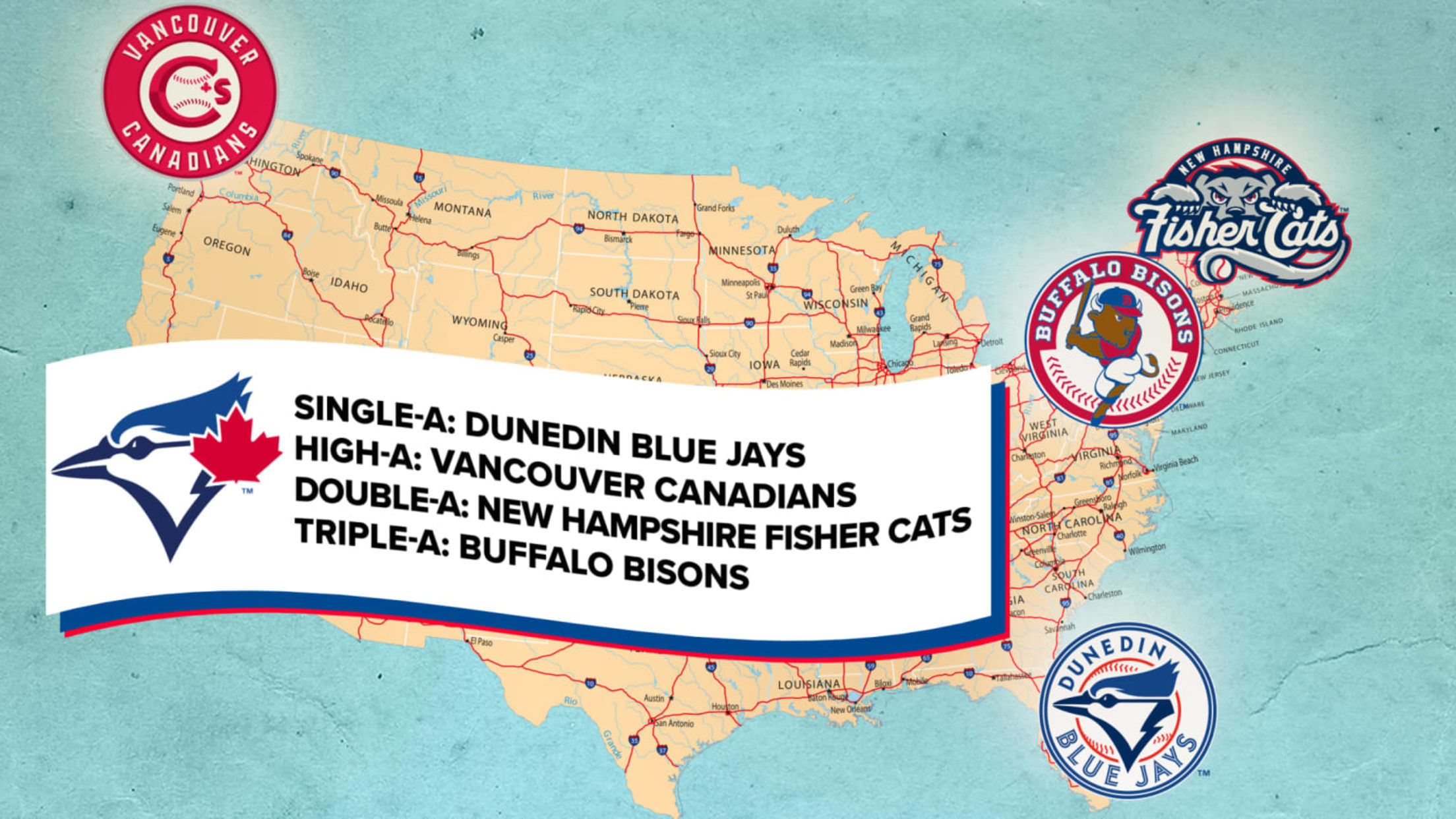 The Minor League Ballpark Guides series presented by Wyndham brings all the most fun features of Minors ballparks across America (and one in Canada!) onto your desktop, tablet or mobile device, whether you're interested in taking a virtual tour from where you sit or planning a trip to catch some
Shuckers' Quero backs Top 100 ranking with 2 HRs
Brewers prospect plates career-high five after entering elite list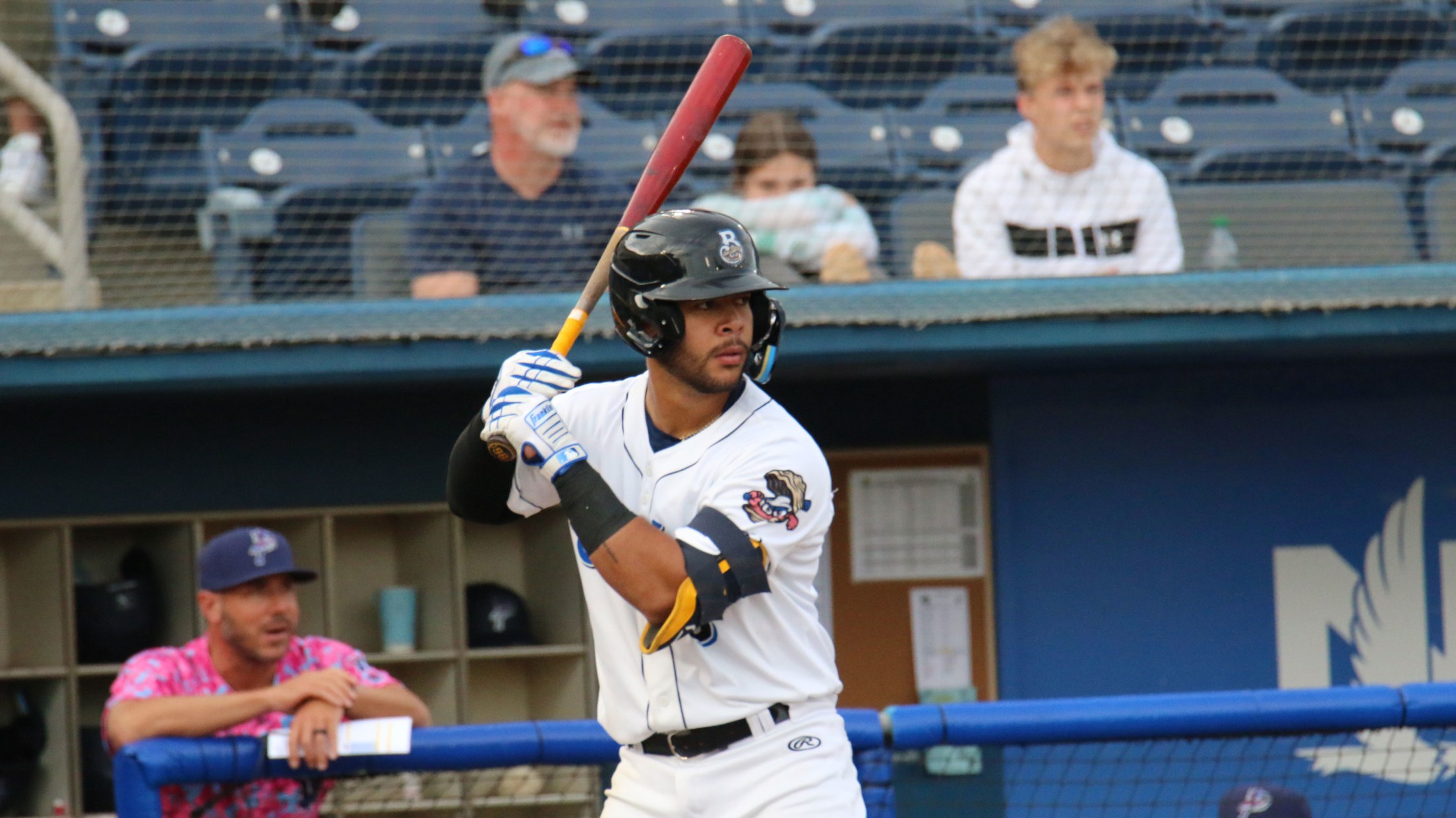 Jeferson Quero moved into MLB Pipeline's Top 100 Prospects list on Saturday, and wasted no time showing why Sunday. The day after sliding into the No. 100 spot, Quero swatted two home runs in Double-A Biloxi's 9-7 win over Chattanooga. And that wasn't even the most productive outing of the