Best streams of 2019 games: Wild strikeouts
Thunder's Garcia whiffs 15; Travelers' Crismatt is immaculate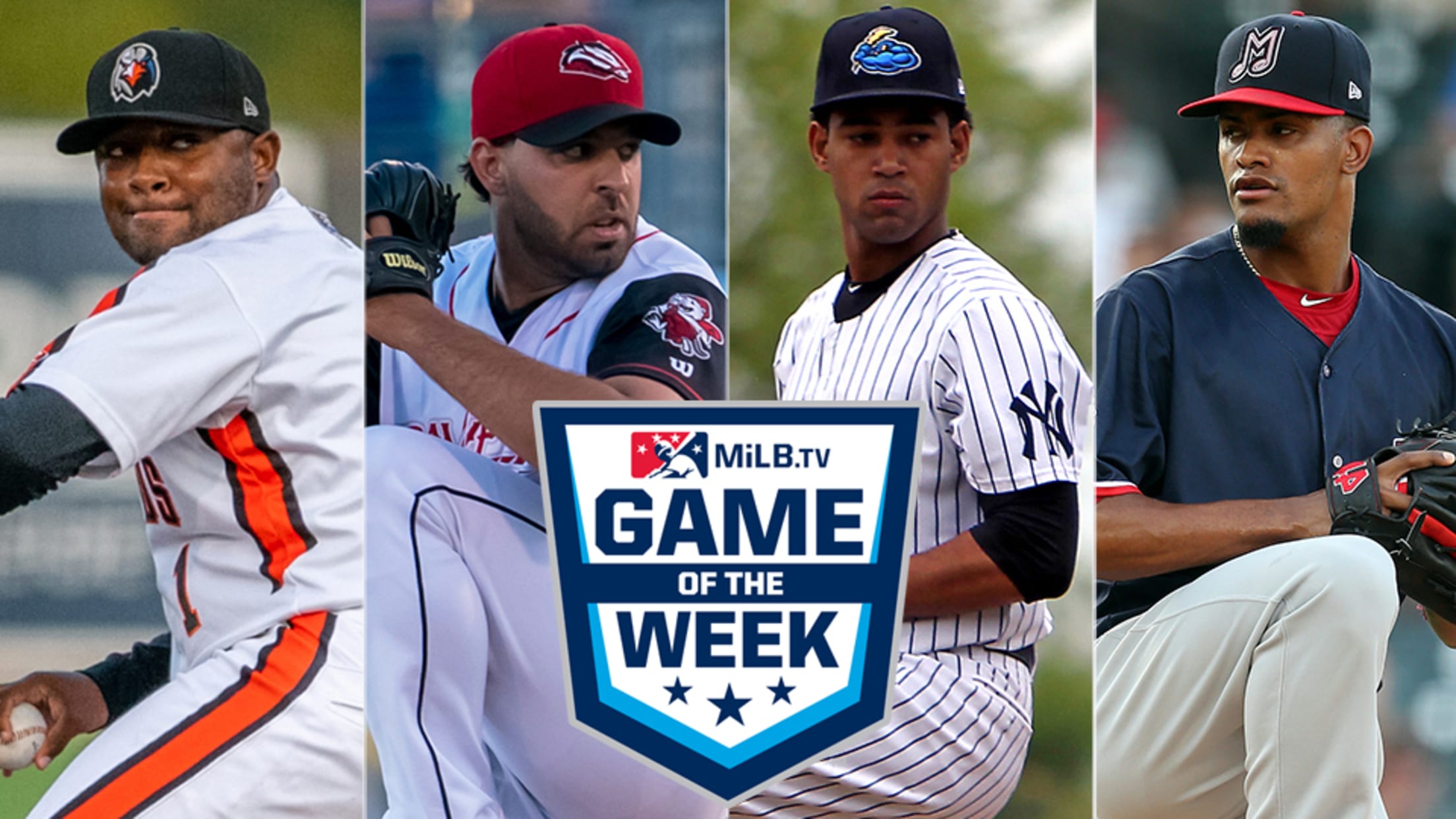 Outside of the home run, the strikeout is the singular moment in a game that elicits raw emotion. It's why Nolan Ryan, Randy Johnson and Pedro Martinez are etched in baseball lore. The ability to blow a 100-mph heater past a hitter or drop in a knee-buckling breaking ball resonates
The Road to The Show: Adley Rutschman
No. 4 overall prospect riding the fast lane to Baltimore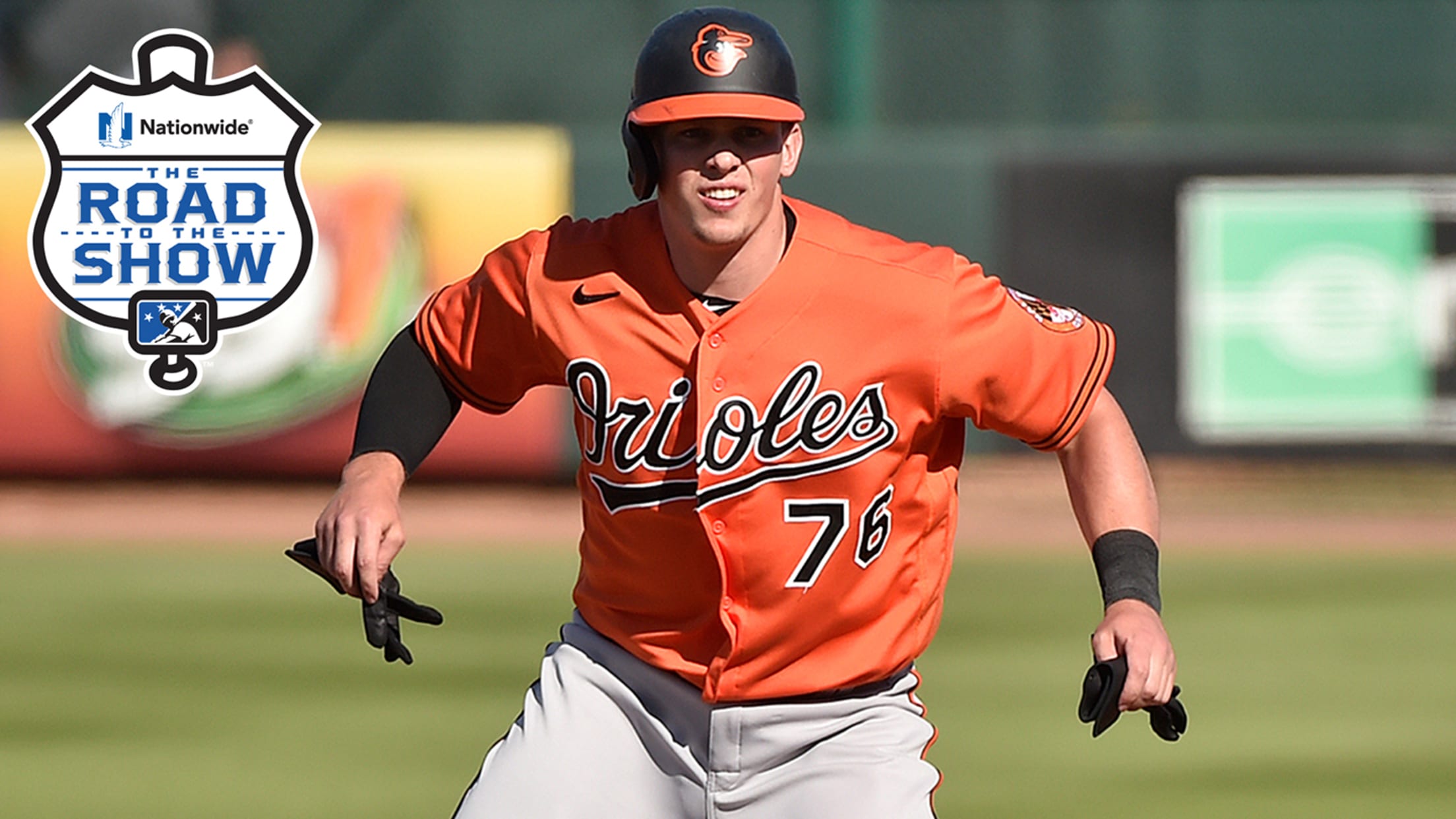 Each week, MiLB.com profiles an elite prospect by chronicling the steps he's taken to reach the brink of realizing his Major League dream. Here's a look at Baltimore Orioles catcher Adley Rutschman:
Toolshed: Yanks' King recalls MLB's last debut
Right-hander could be last to make bow in front of fans for a while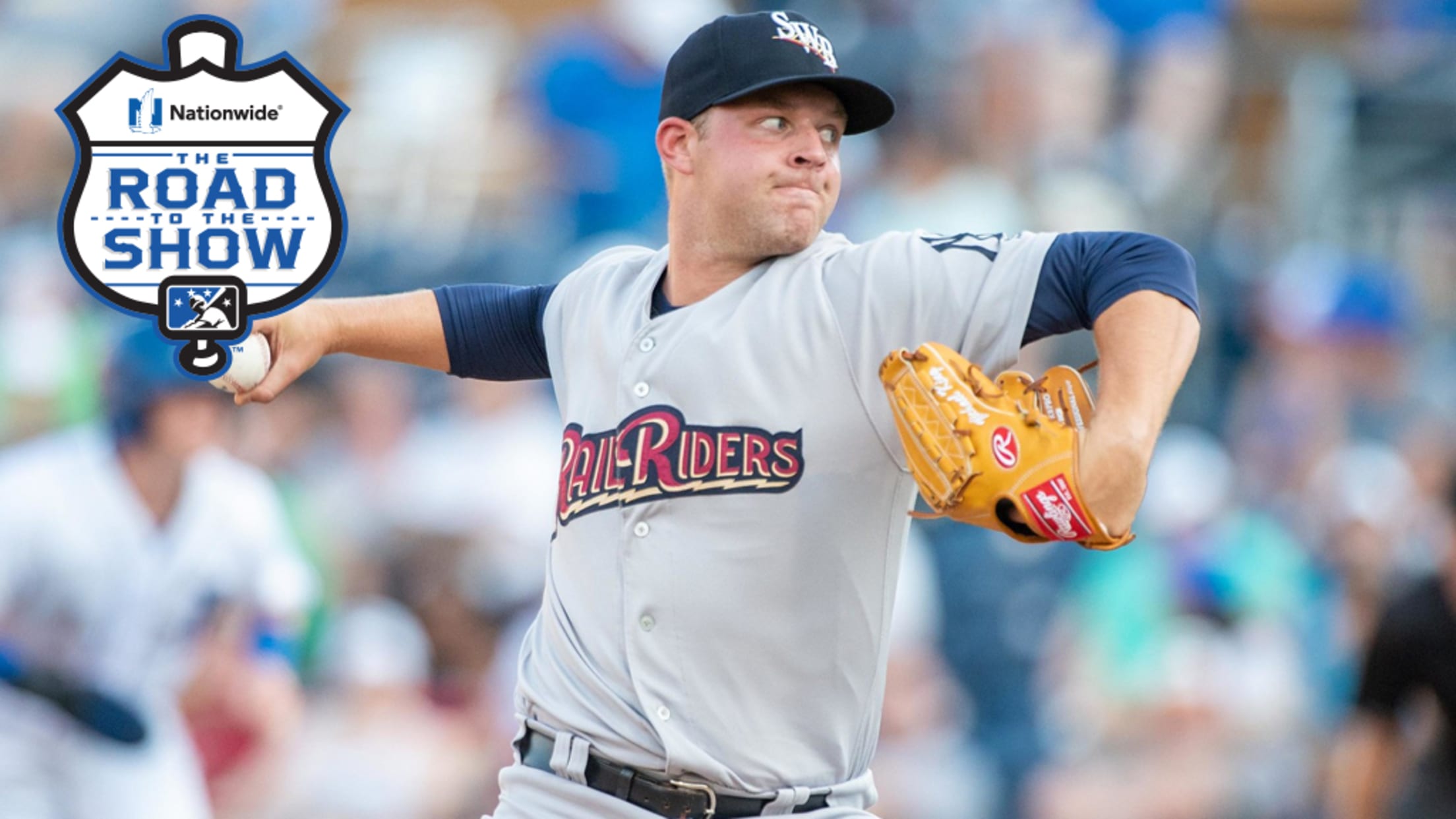 There have been 19,683 human beings who have played Major League Baseball in the sport's history. If every one of them went through the turnstiles at the new Globe Life Field in Arlington, Texas, the stadium still would only be half full. It's an elite club with members from three
Rays' Honeywell undergoes arm procedure
No. 91 prospect expected to pick up training next week in Florida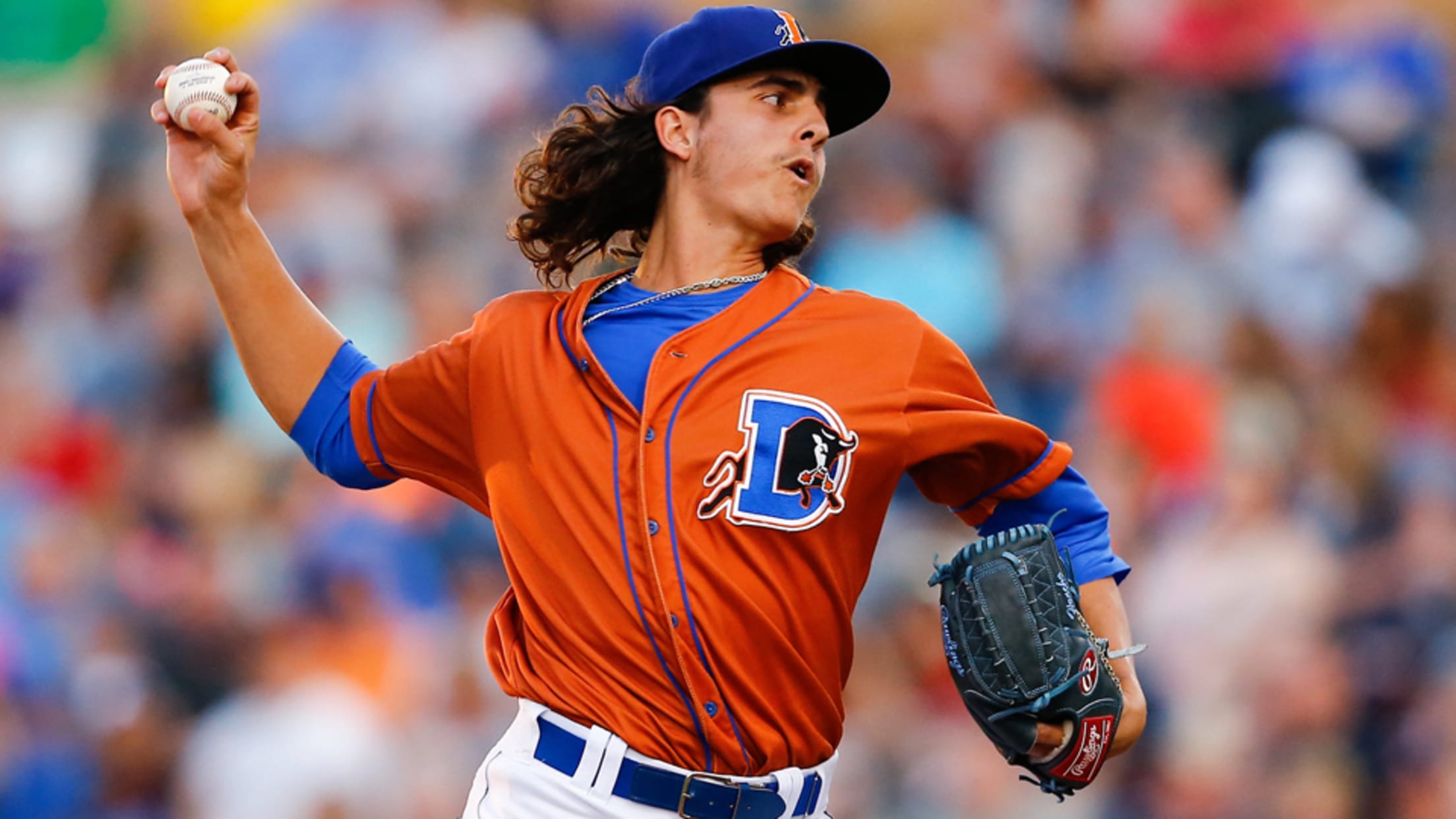 The status of Brent Honeywell Jr.'s arm has been on the minds of many Rays fans over the last two-plus years. The Tampa Bay organization provided an update on that front Thursday. MLB.com's No. 91 overall prospect underwent a decompression procedure on his right ulnar nerve Wednesday, the Rays announced.
Open for business at the ballpark
As restrictions loosen, Minor League teams get creative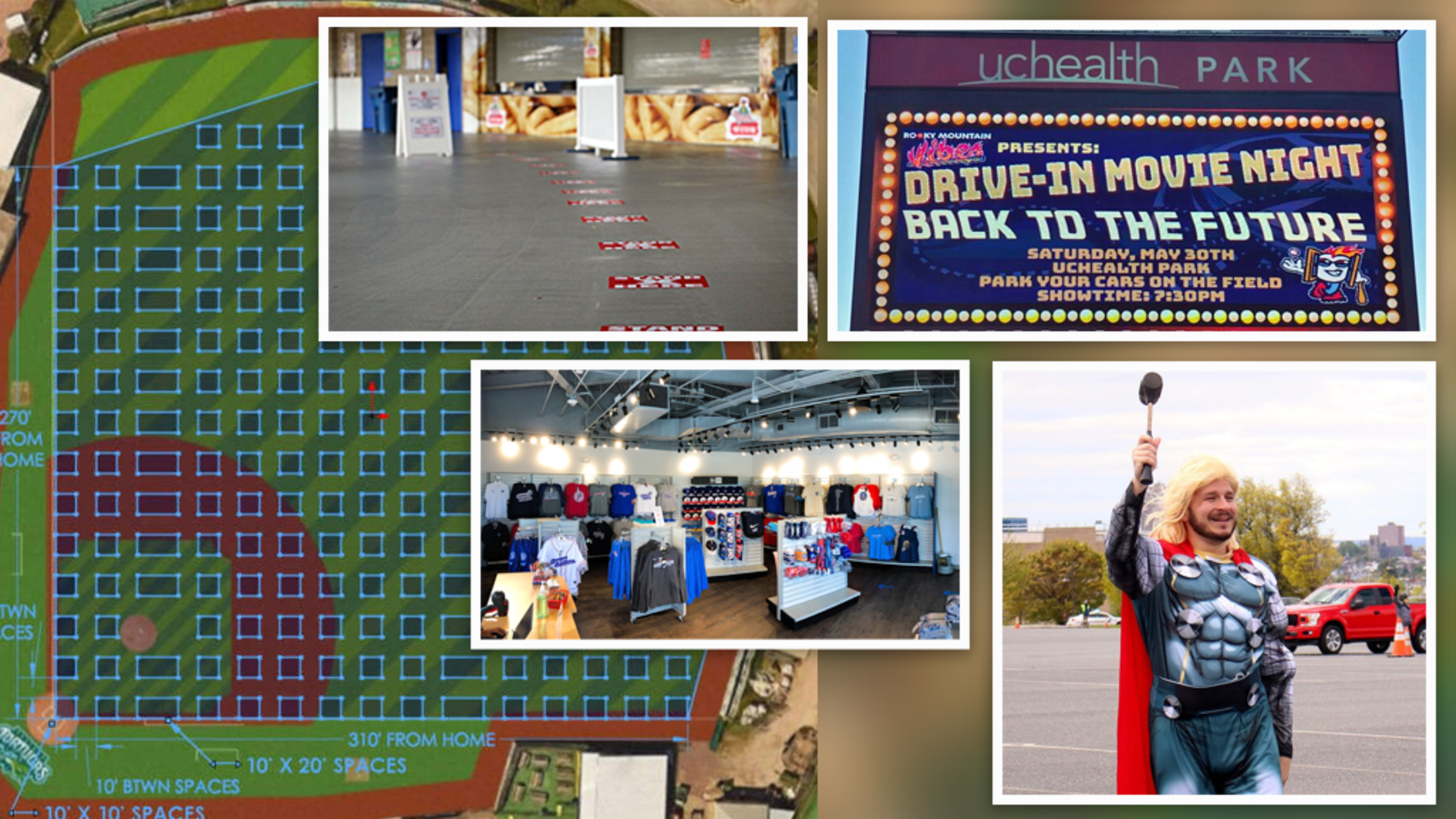 All 50 states are in the process of reopening their economies while easing lockdown restrictions. What this means varies from state to state and sometimes even town to town. Minor League Baseball teams, like businesses everywhere, are cautiously determining how to proceed. While there are no plans in place to
Meet the Nationwide Road to the Show Ambassadors
Abrams, Kelenic, Rodriguez, Rutschman, Witt making waves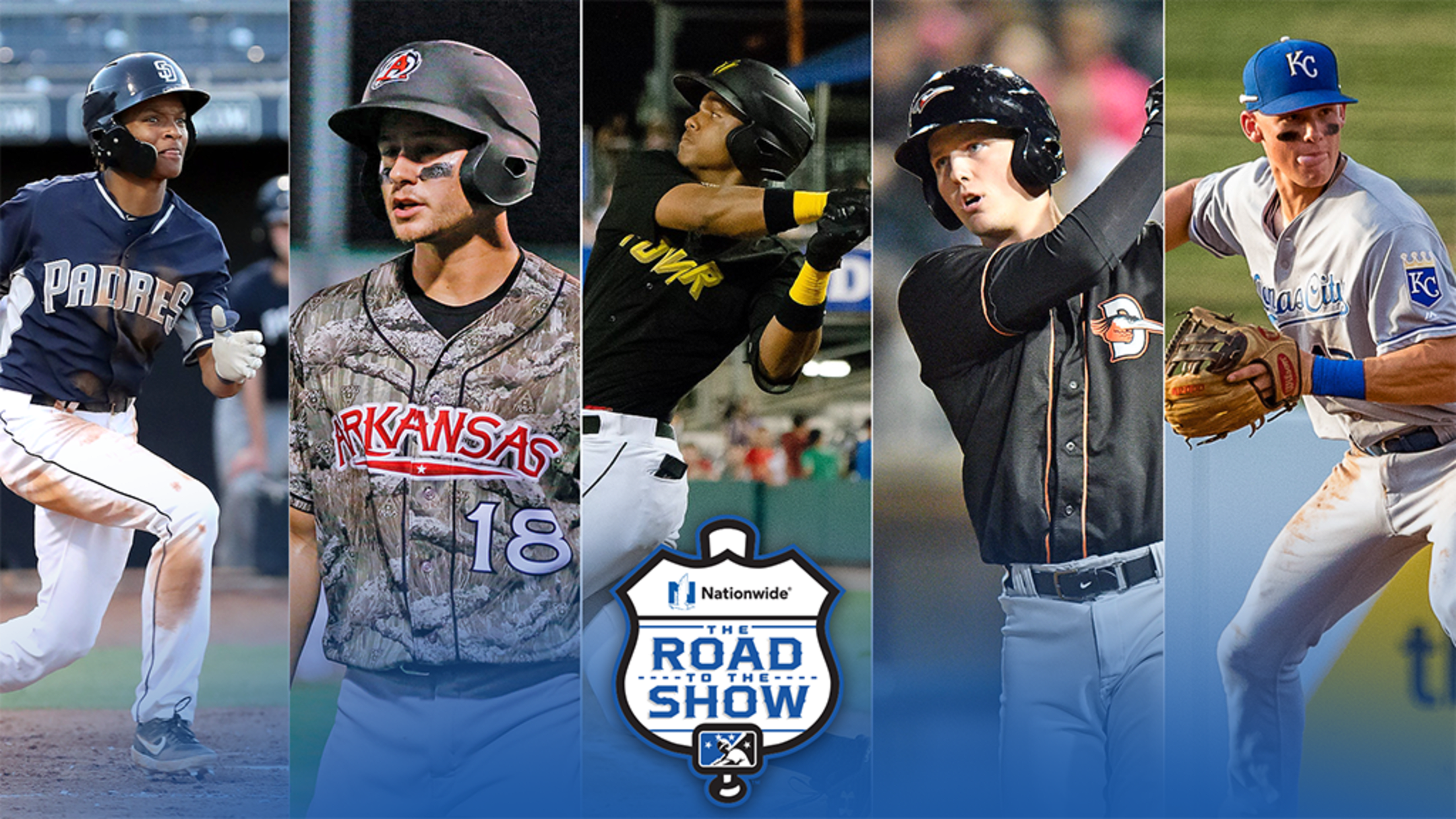 This season Minor League Baseball introduces a new content series, "The Road to the Show™, Presented by Nationwide," which will follow five of MiLB's top prospects during the 2020 season. The series will give baseball fans a behind-the-scenes look at the prospects, learn who they are on and off the
Royals lefty Bubic visits Minors podcast
Royals' Bubic breaks down what made him MiLB strikeout leader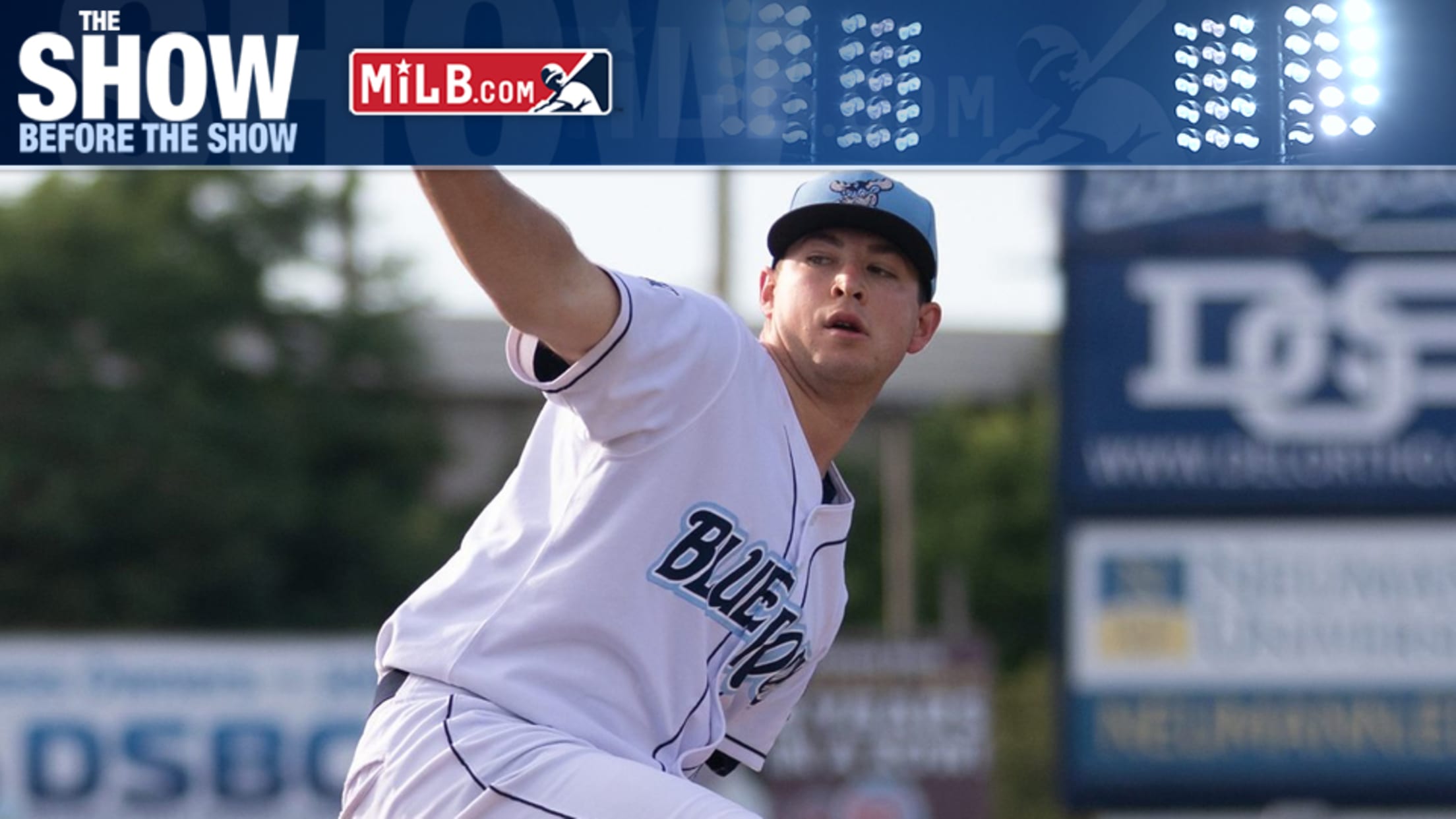 Check out the latest episode of The Show Before the Show, MiLB.com's official podcast. A segment rundown is listed below, in case you want to skip to a particular section. Like the podcast? Subscribe, rate and review "The Show Before the Show" on iTunes. The podcast is also available via
Pirates' Kramer undergoes hip surgery
No. 18 prospect expected to miss four to six months, says club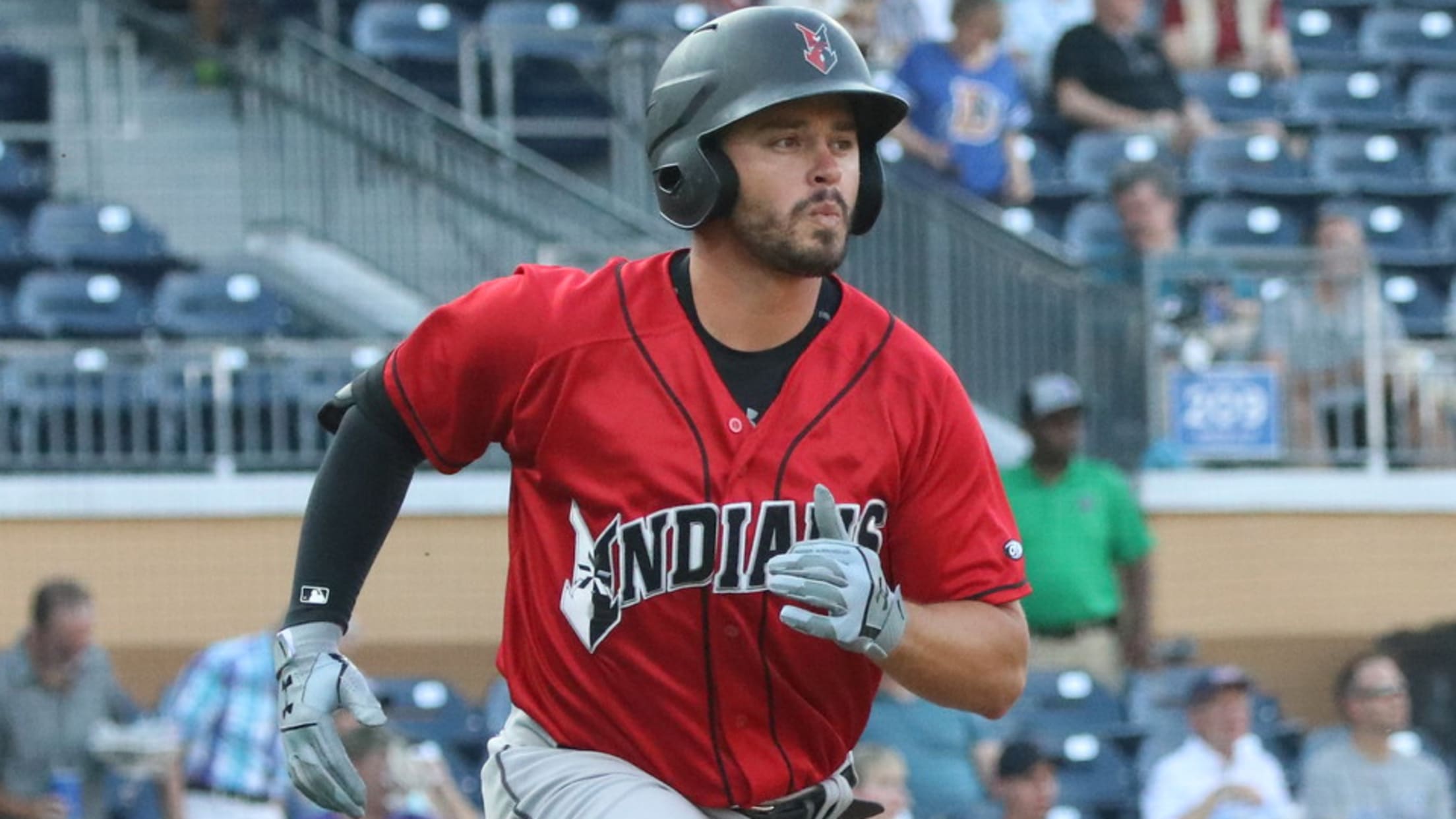 While baseball waits to resume, Kevin Kramer's own grand entrance will be delayed even further. The Pirates' No. 18 prospect underwent surgery on his right hip last week, the Pittsburgh organization announced Wednesday. He is expected to miss four to six months of baseball activity, making a 2020 return unlikely.
Bigelow's bat powered dominant Minors career
Outfielder ruled Southern Association despite defensive struggles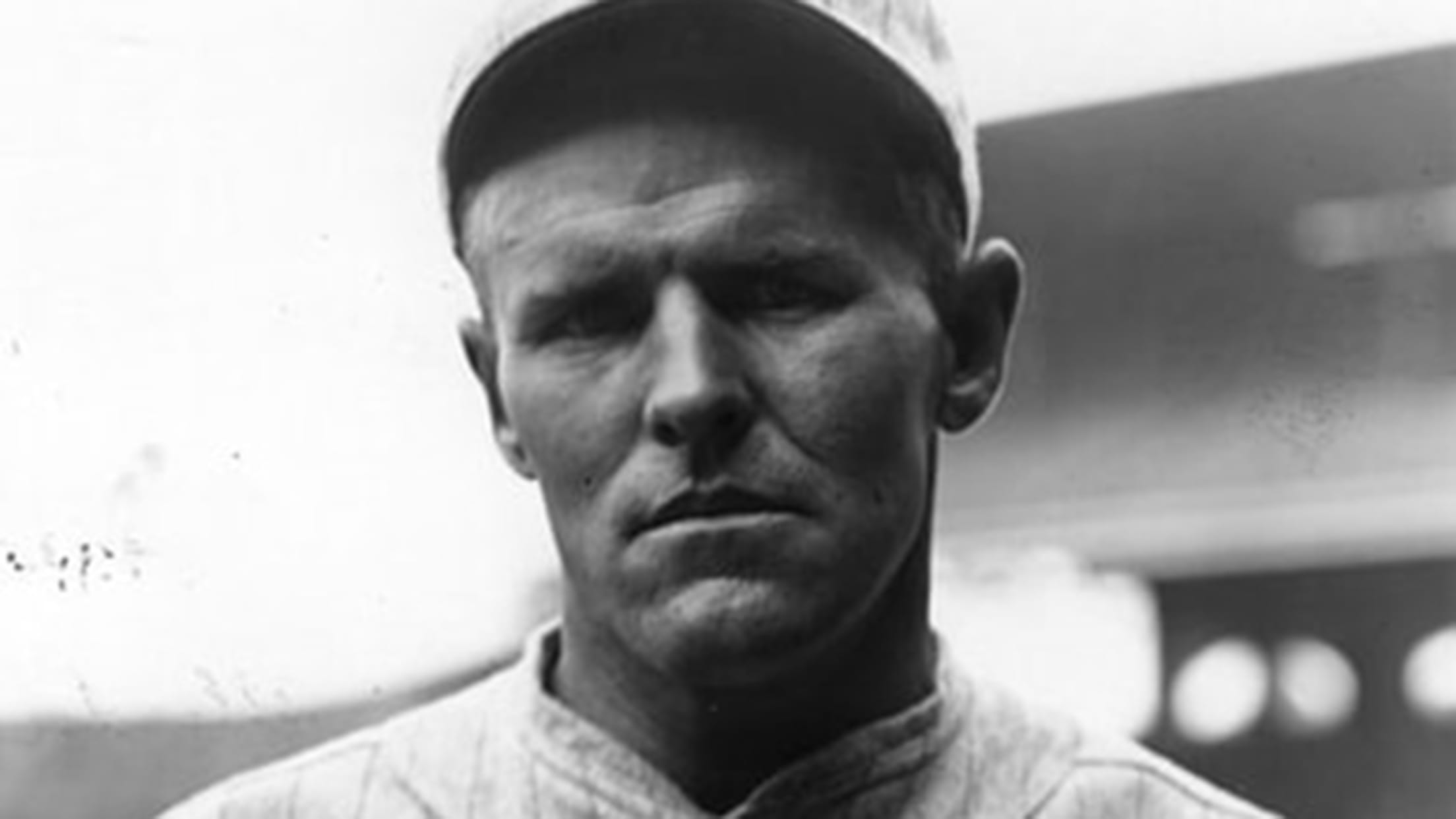 A host of players have piled up astonishing accomplishments over long professional careers on the diamond without making a lasting impression on the game's most celebrated stage. This series, Monsters of the Minors, provides introductions to Minor League legends sometimes overlooked by fans of baseball history. Today, the route Elliot
Not just passing through: Tourists endure
Asheville's unique nickname dates back more than a century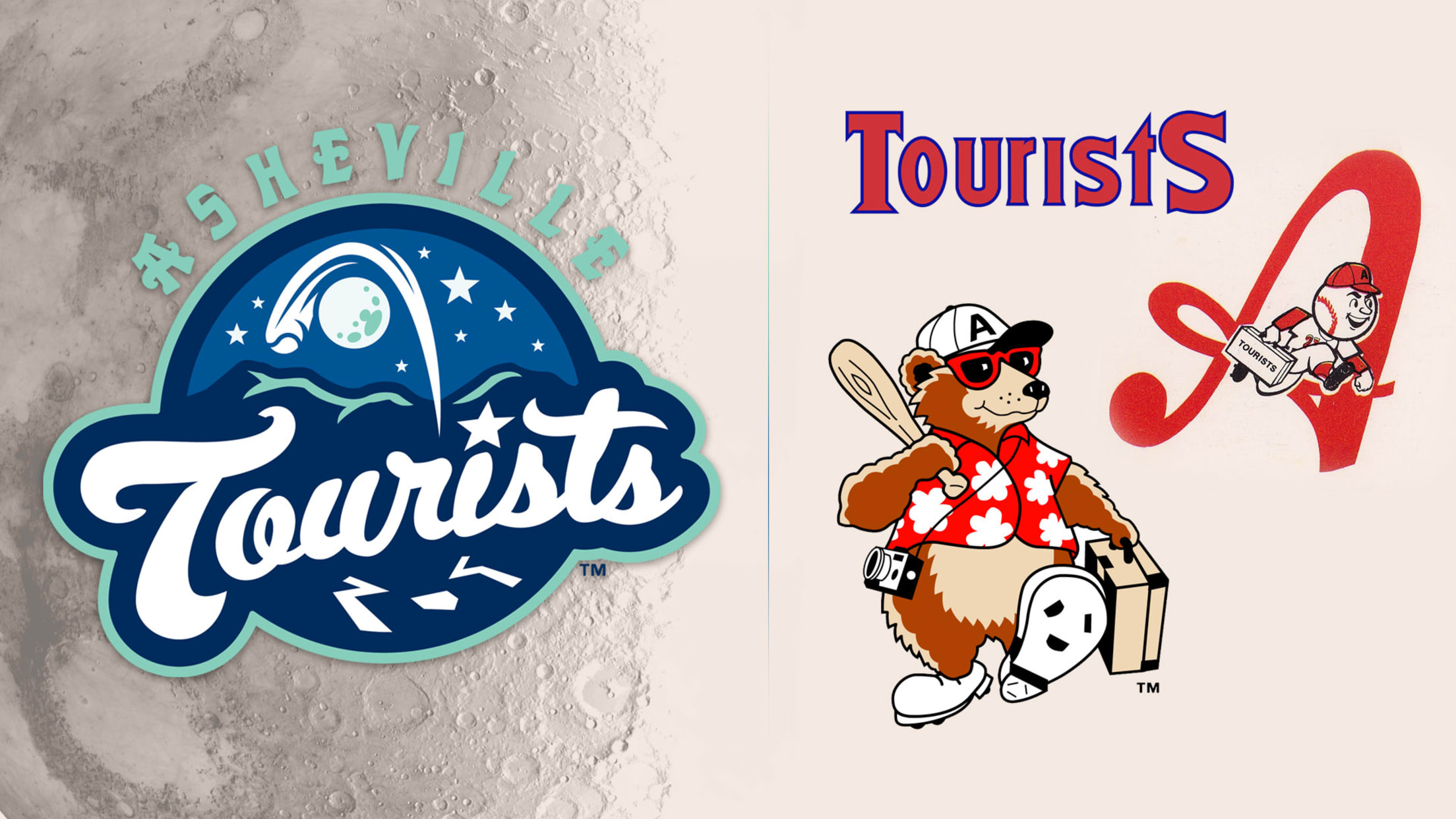 With so much focus year after year on the newest and wildest rebranding projects in Minor League Baseball, MiLB.com takes a look at the flip side. This spring and summer, we will be profiling teams with some of the longest continually used nicknames in each league. Next up: the South
Did you know? Eastern League edition
Twelve unique facts about the Double-A circuit, one for each team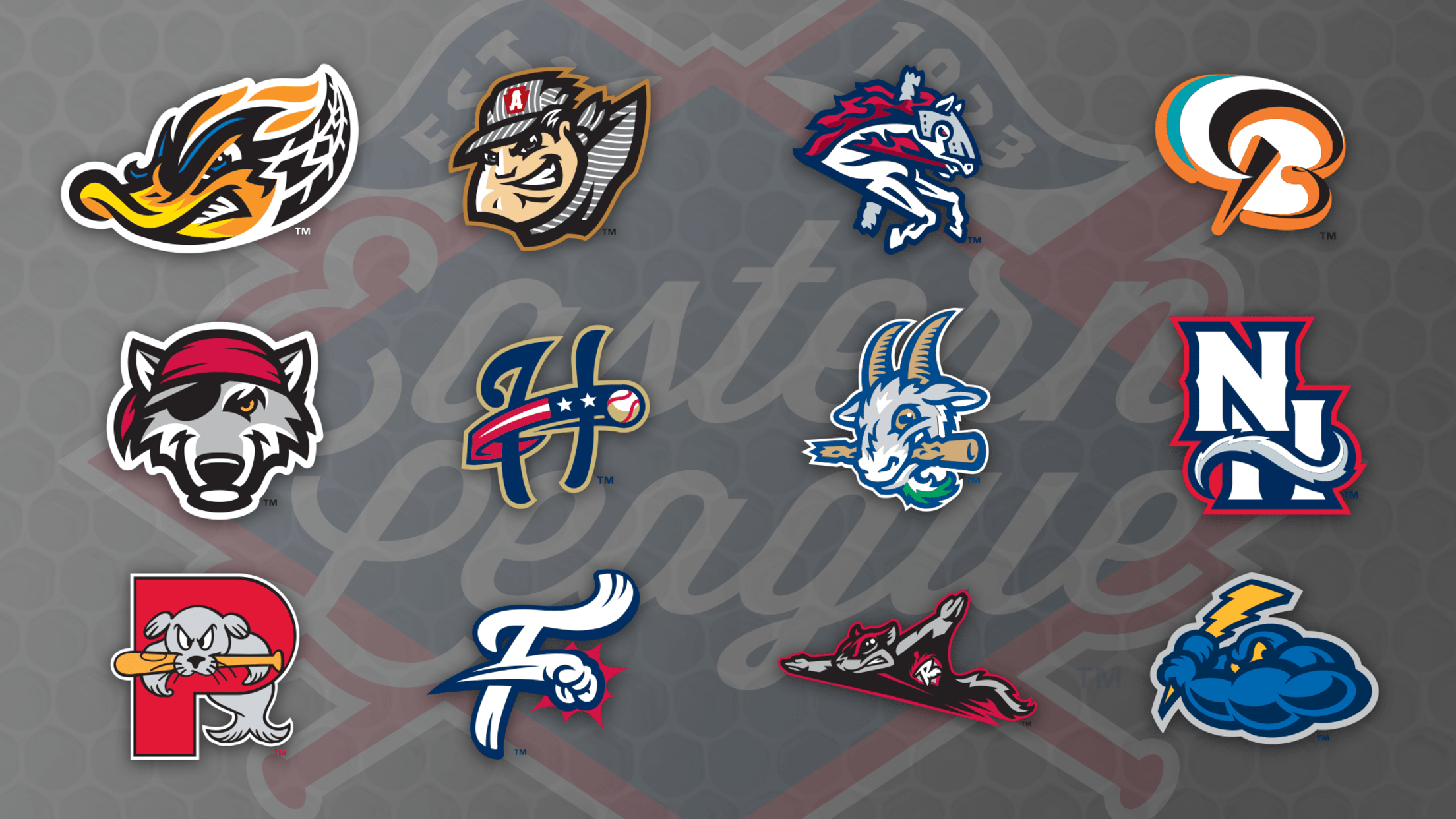 When it comes to size, scope and longevity, few, if any, sporting bodies can rival Minor League Baseball. With 160 teams in nearly as many markets, there are innumerable nooks and crannies to explore. This marks the third installment in a series dedicated to such explorations, providing one unique, weird,
Toolshed: 2016 Draft retrospective
Uncertainty at top, deep Dodgers haul defines class four years later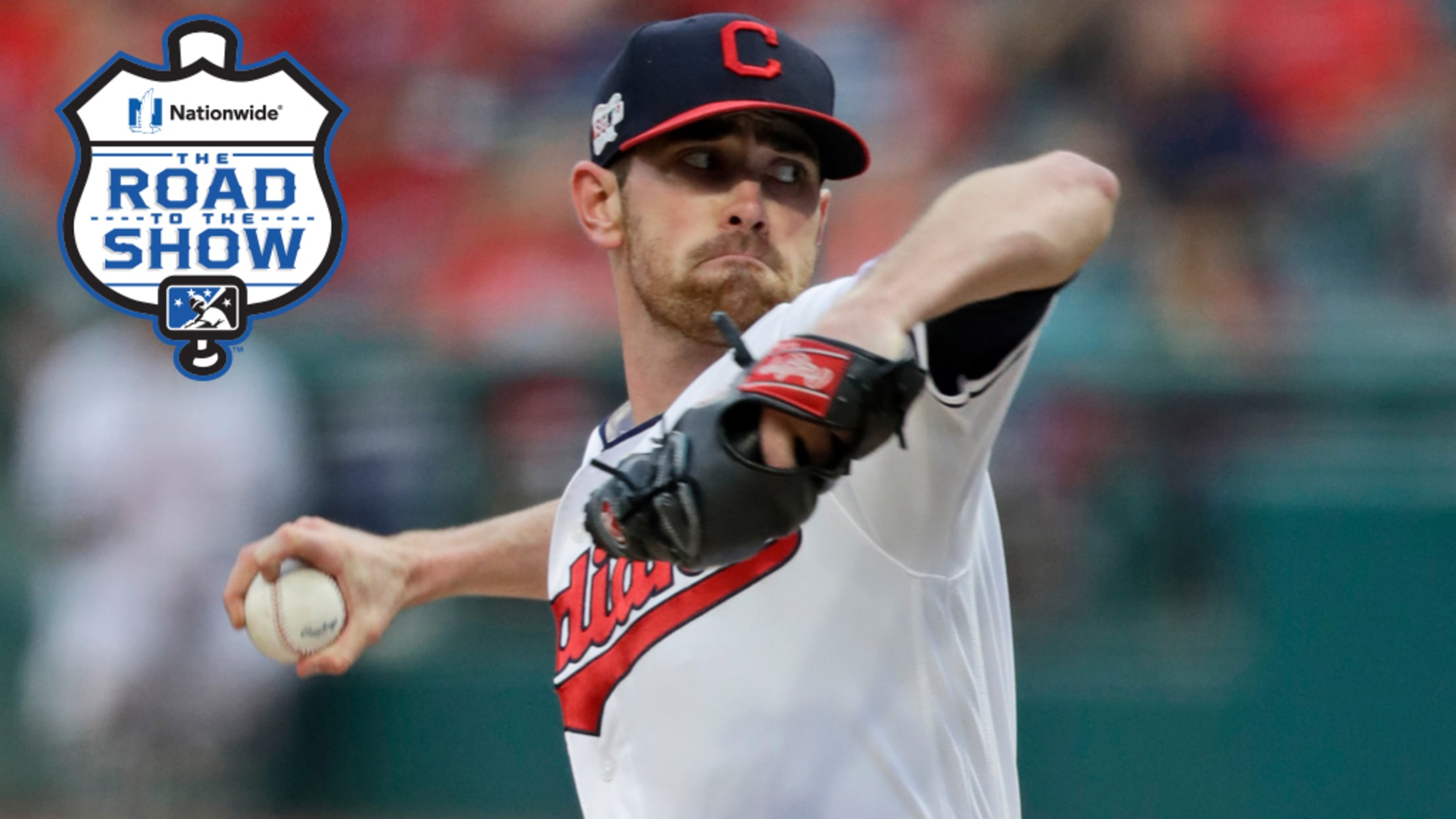 The 2020 First-Year Player Draft is coming, and without regular-season baseball being played yet due to the coronavirus pandemic, it could be the first big Major League Baseball event of the summer. The 2020 edition is likely to be held on June 10 and be as little as five rounds,
The Road to The Show: Gavin Lux
No. 2 overall prospect completed meteoric climb in 2019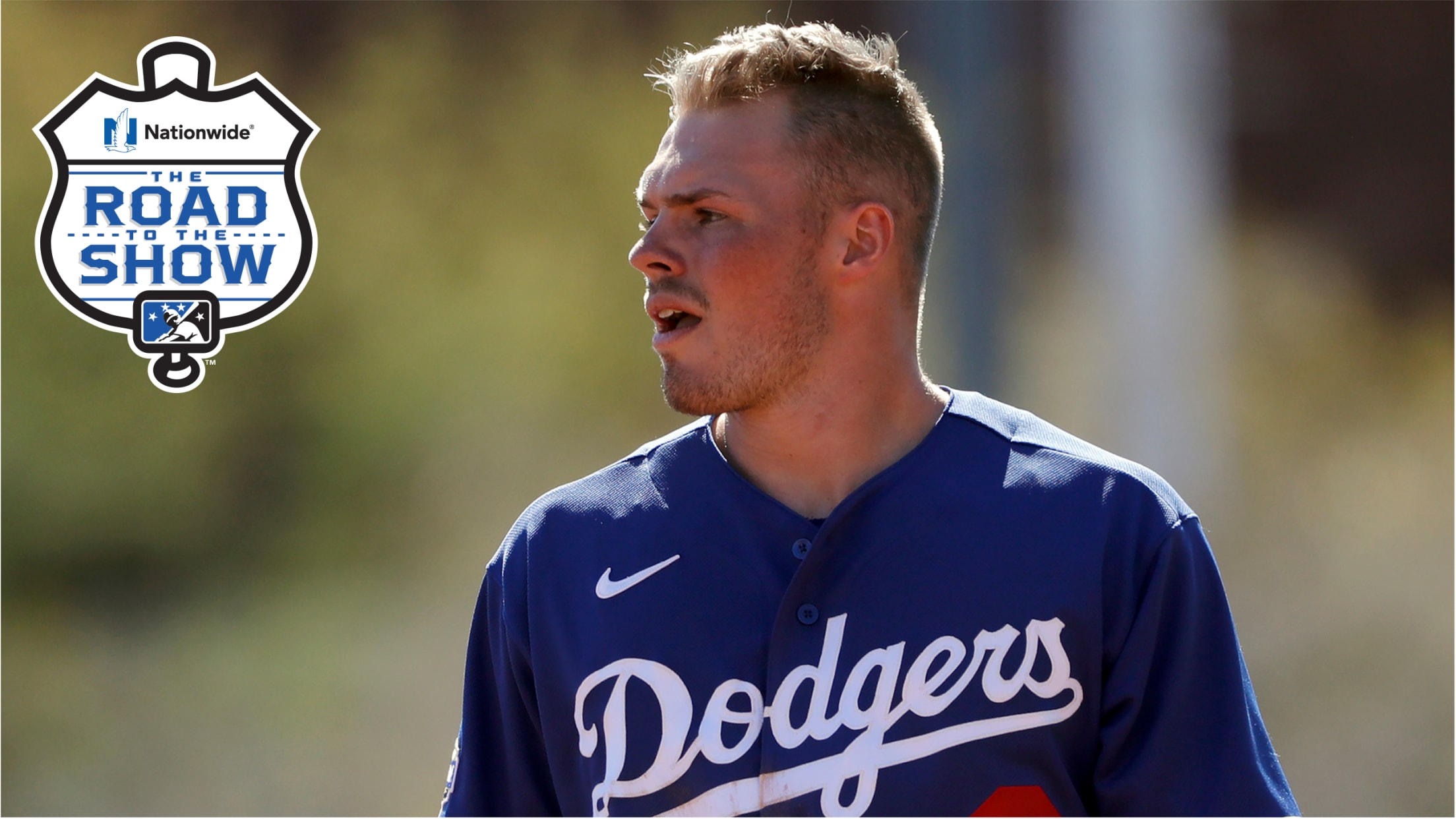 Each week, MiLB.com profiles an elite prospect by chronicling the steps he's taken to reach the brink of realizing his Major League dream. Here's a look at Los Angeles Dodgers infielder Gavin Lux. It isn't a question of if the Dodgers will call up Gavin Lux -- their top prospect -- for
Bucs' Swaggerty gets perspective from mom
Parent of Bucs' No. 6 prospect is nurse working during pandemic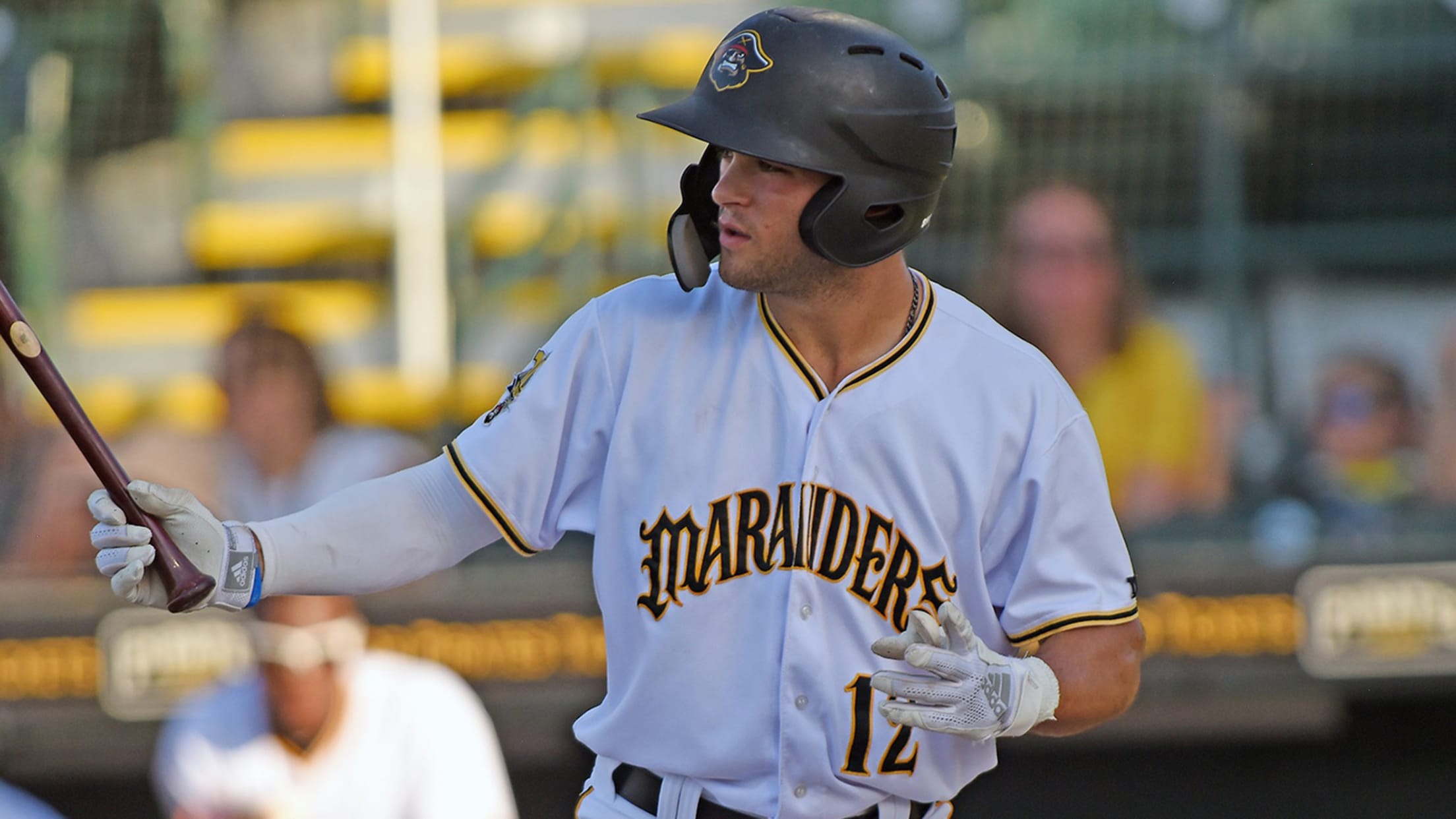 Travis Swaggerty spent five Grapefruit League innings in center field this spring, during which he had his arm tested just once by a bases-loaded fly ball. On Feb. 23, in the sixth inning against the Tigers, he unloaded a maximum-effort throw that convinced the runner on third base to not
Best streams of 2019: Top offensive performances
Aces' Tomas homers four times; Isotopes' Cuevas completes cycle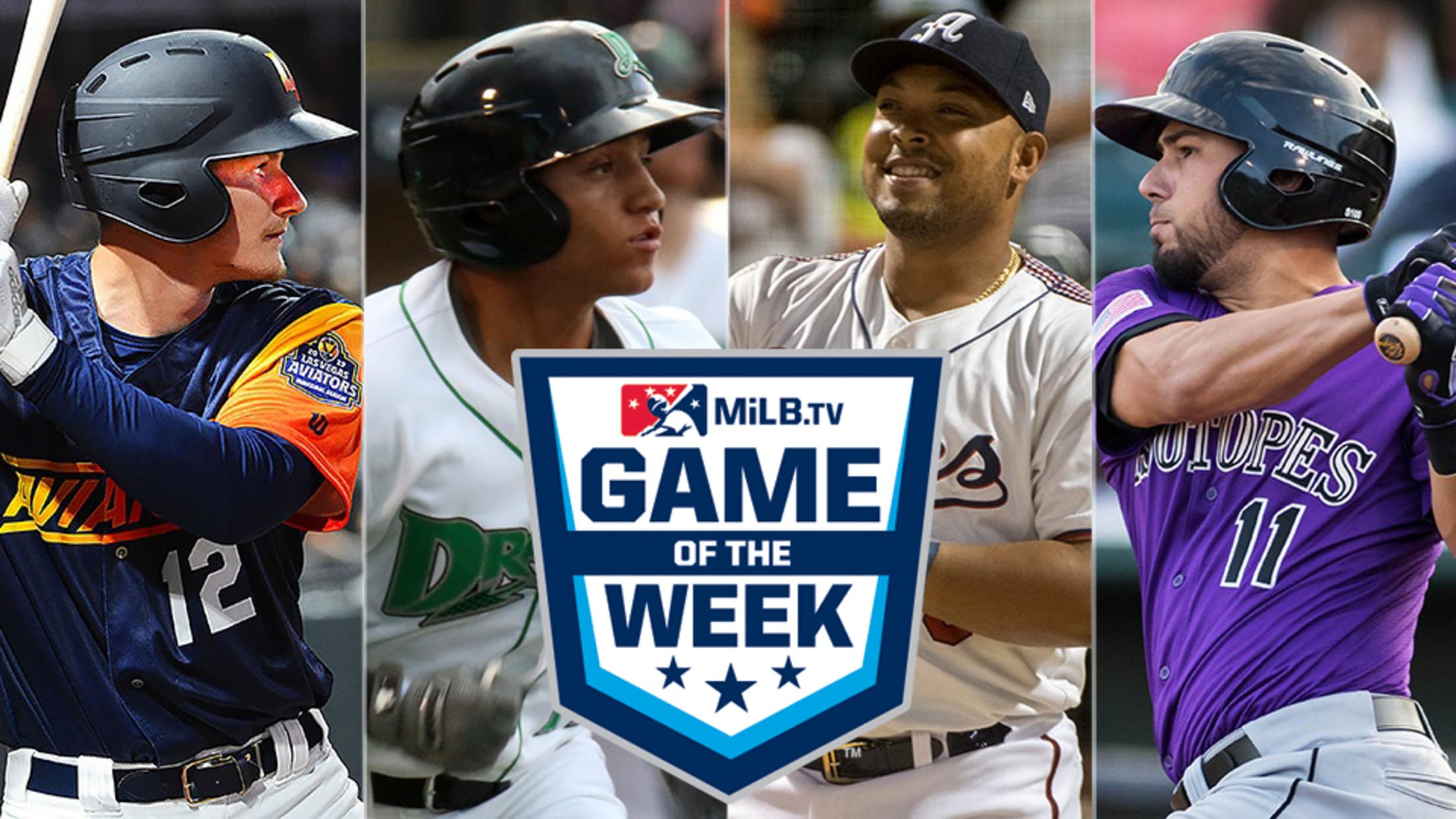 The batter enters the box. The dirt under his cleats feels right and his uniform feels loose. As the pitcher unleashes his pitch, the ball looks like a watermelon, each seam visible and the spin obvious so the hitter knows when and where to swing.That must have been what it
Emeralds make impact with 'Eugene United'
Small sewing project became big initiative to make a difference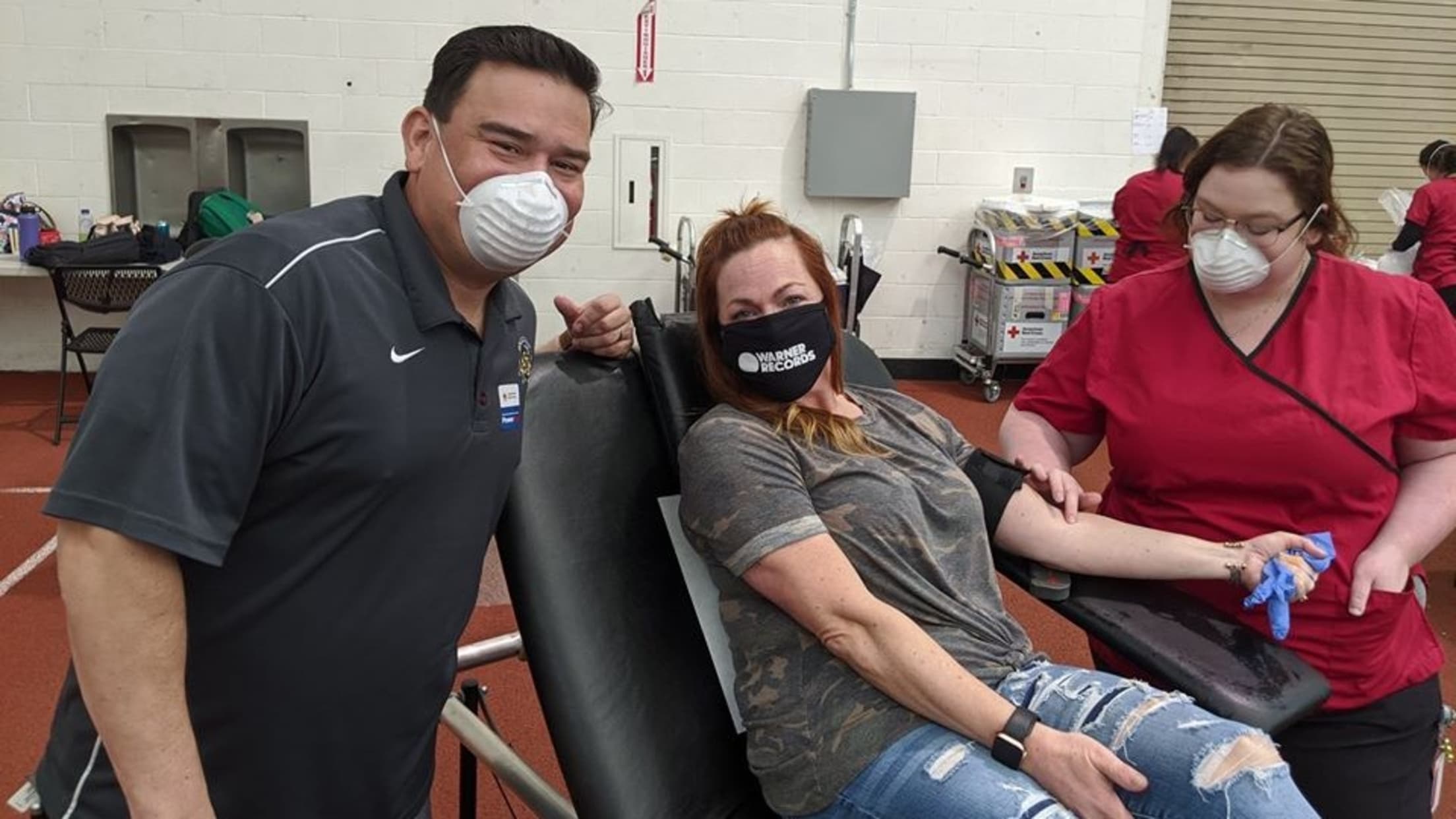 It began with one person. One person became two. Two became more and more until suddenly, an entire community was united by one desire: to make a difference.With the Minor League Baseball season on pause as a result of the coronavirus pandemic, teams across the country have been hard at
Toolshed: Cron could be powerful D-backs DH
No. 26 prospect has chance at new life under potential MLB rules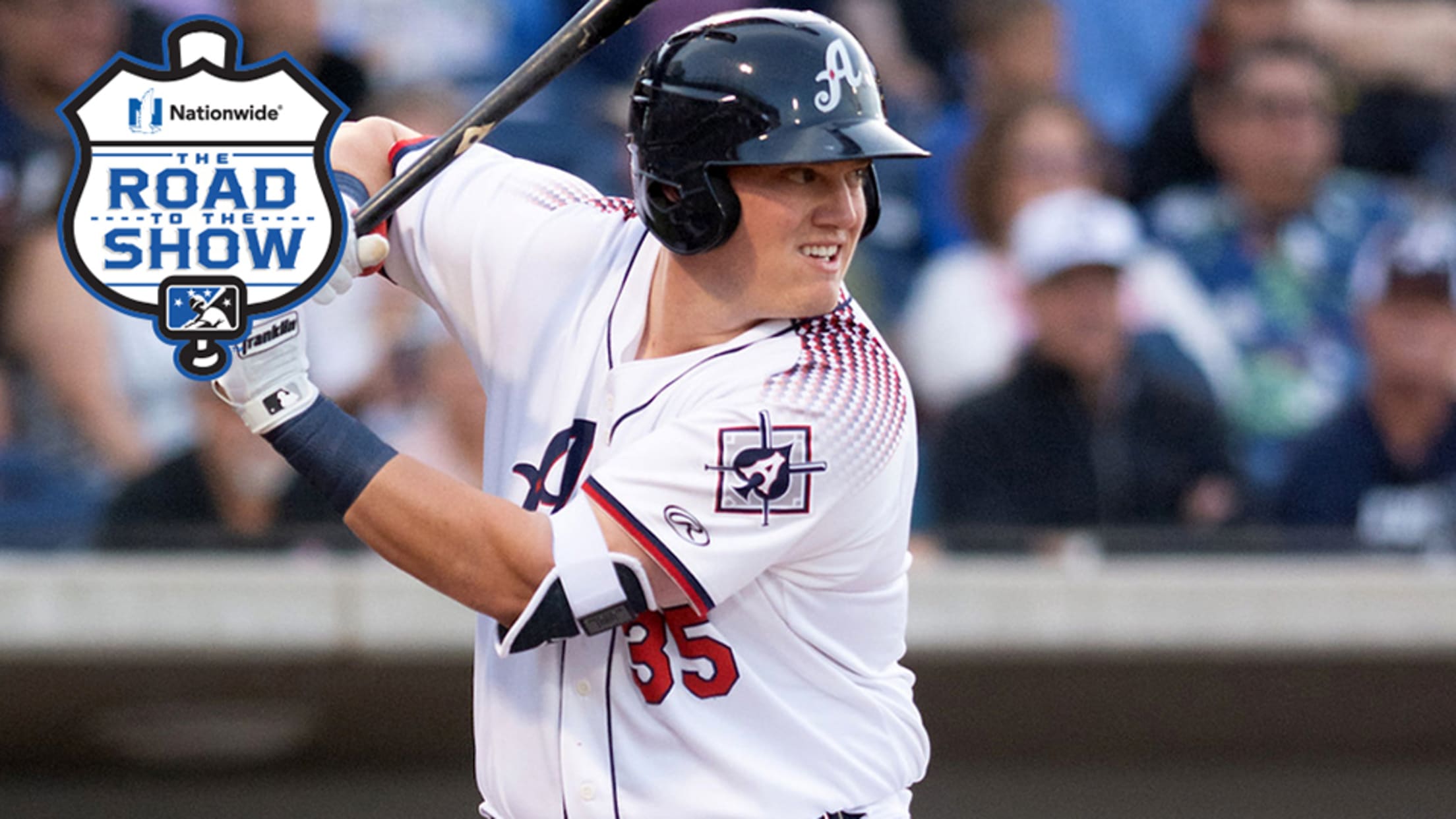 Kevin Cron was in the same boat as many players in Major League camps on March 12. He saw the news that Utah Jazz center Rudy Gobert had tested positive for the coronavirus, causing the NBA to suspend its season, and knew MLB soon would follow. The league canceled Spring
Taking a look at the impact of ¡Adiós Lupus!
MiLB, Lupus Foundation join forces to raise lupus awareness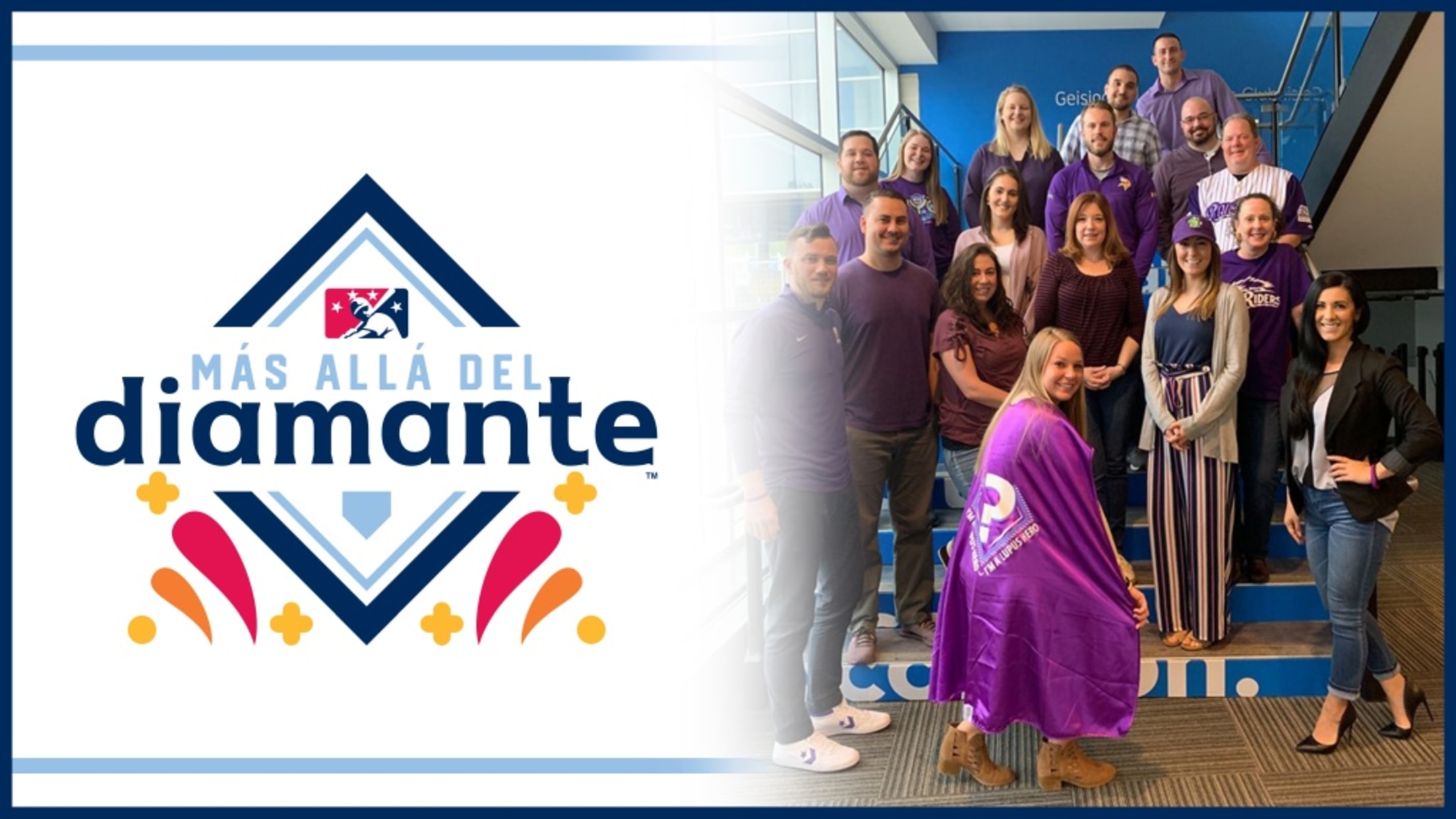 In 2018, Minor League Baseball™ (MiLB) and its Copa de la Diversión® (Fun Cup™) initiative began a partnership with the Lupus Foundation of America (LFA) to develop the ¡Adiós Lupus! campaign, an in-ballpark and digital campaign designed to raise awareness of lupus among Hispanic communities and the entire MiLB fan
Take me out: another concessions roundup
MiLB teams across country continue to offer ballpark food to-go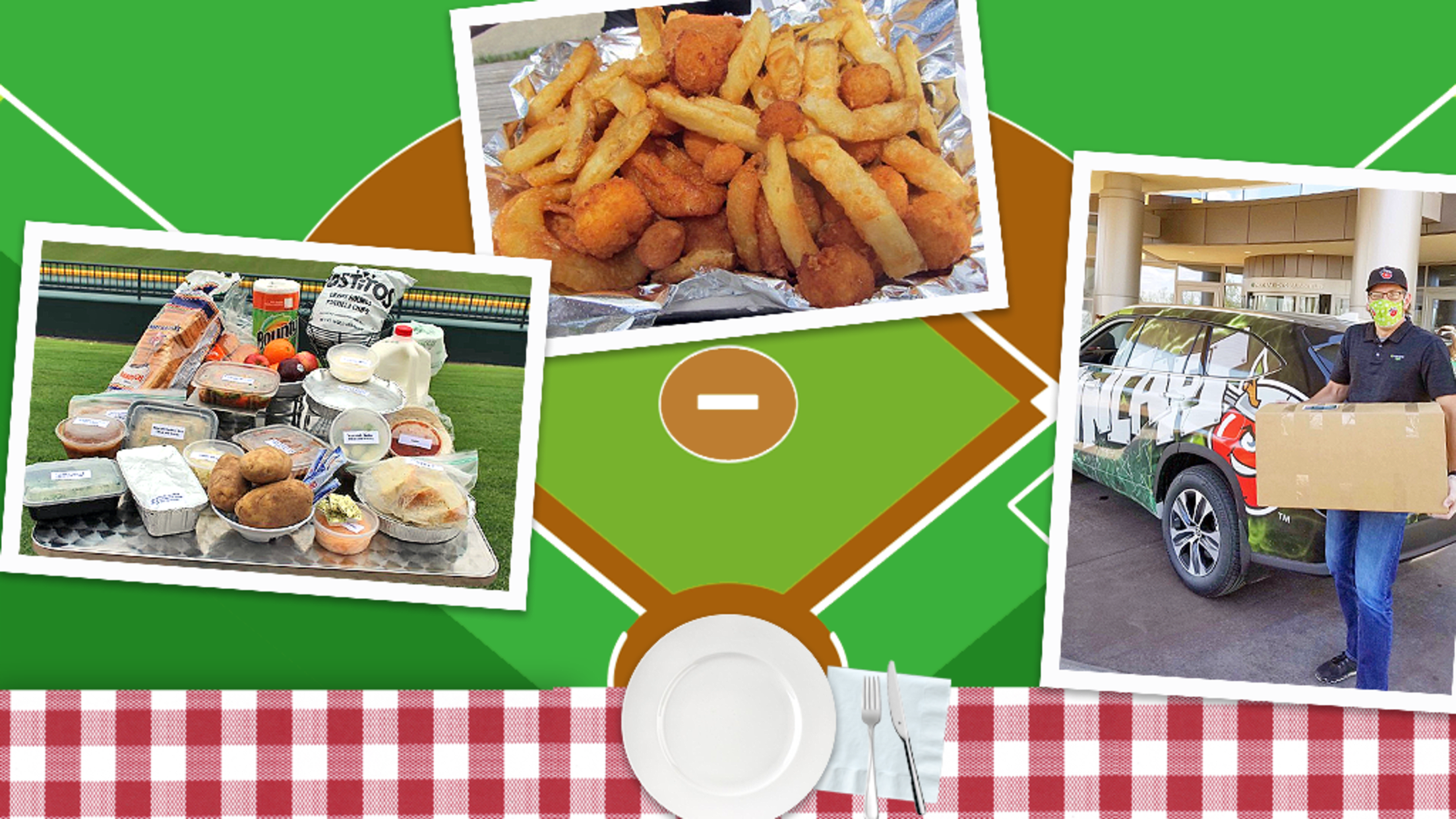 Last week, we highlighted an array of unique to-go concession items being offered by Minor League teams. Today, it's time for seconds.What follows is another roundup of curbside cuisine available at Minor League Baseball ballparks across the country. In these trying times, such endeavors allow teams to perform a community
Sun Sox lit up Miami in early 1950s
Taking vim from skipper Martin, fierce franchise made history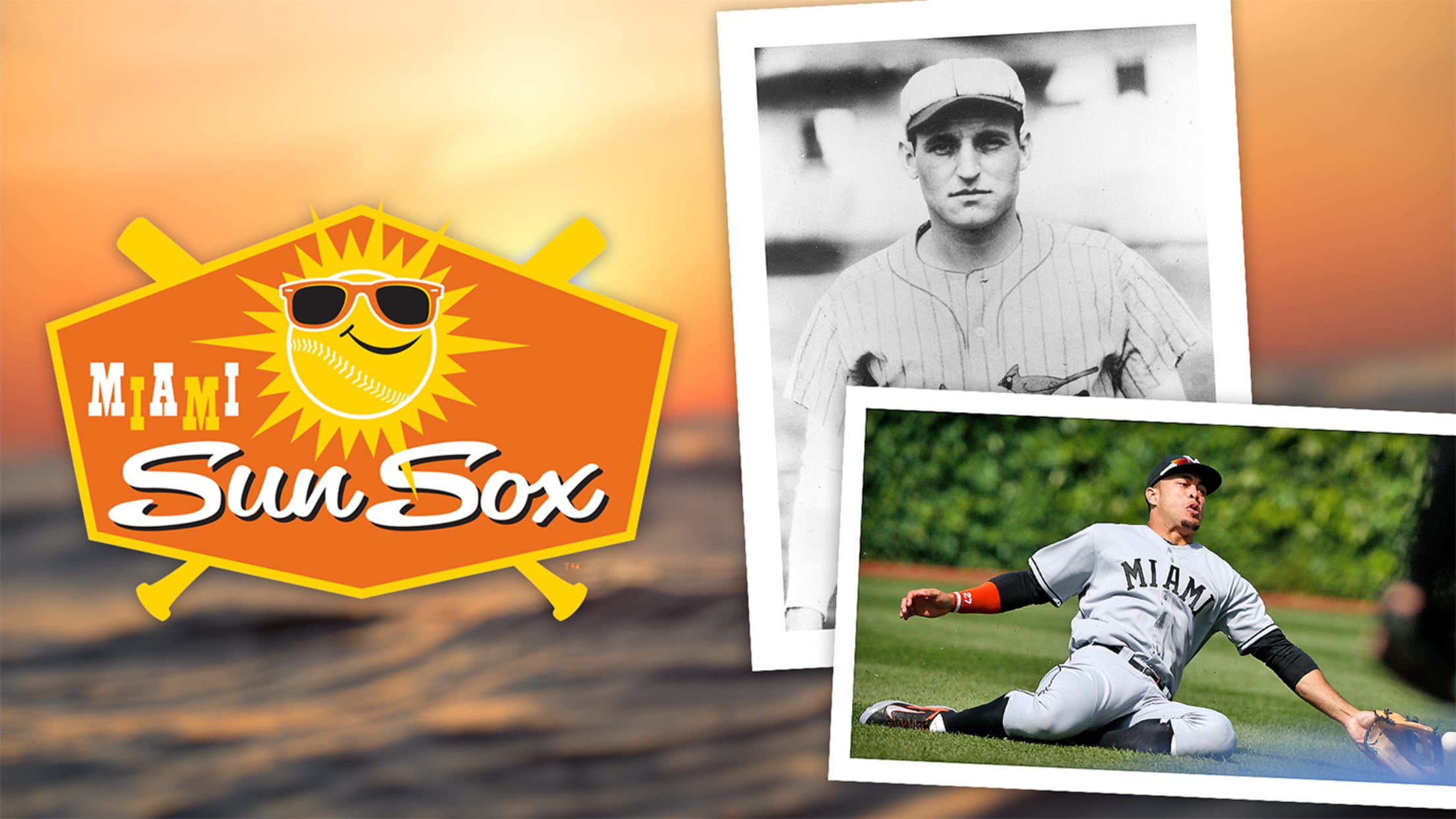 When Bill Klem died in September 1951, Pepper Martin was among the honorary pallbearers for the legendary umpire. The duo had long been linked in baseball history -- for starters, Klem officiated all seven of the 1931 World Series games that cemented Martin's place in the annals of the sport,
The Show Before the Show: Episode 257
Rockies' Vilade discusses defense, Minor League memories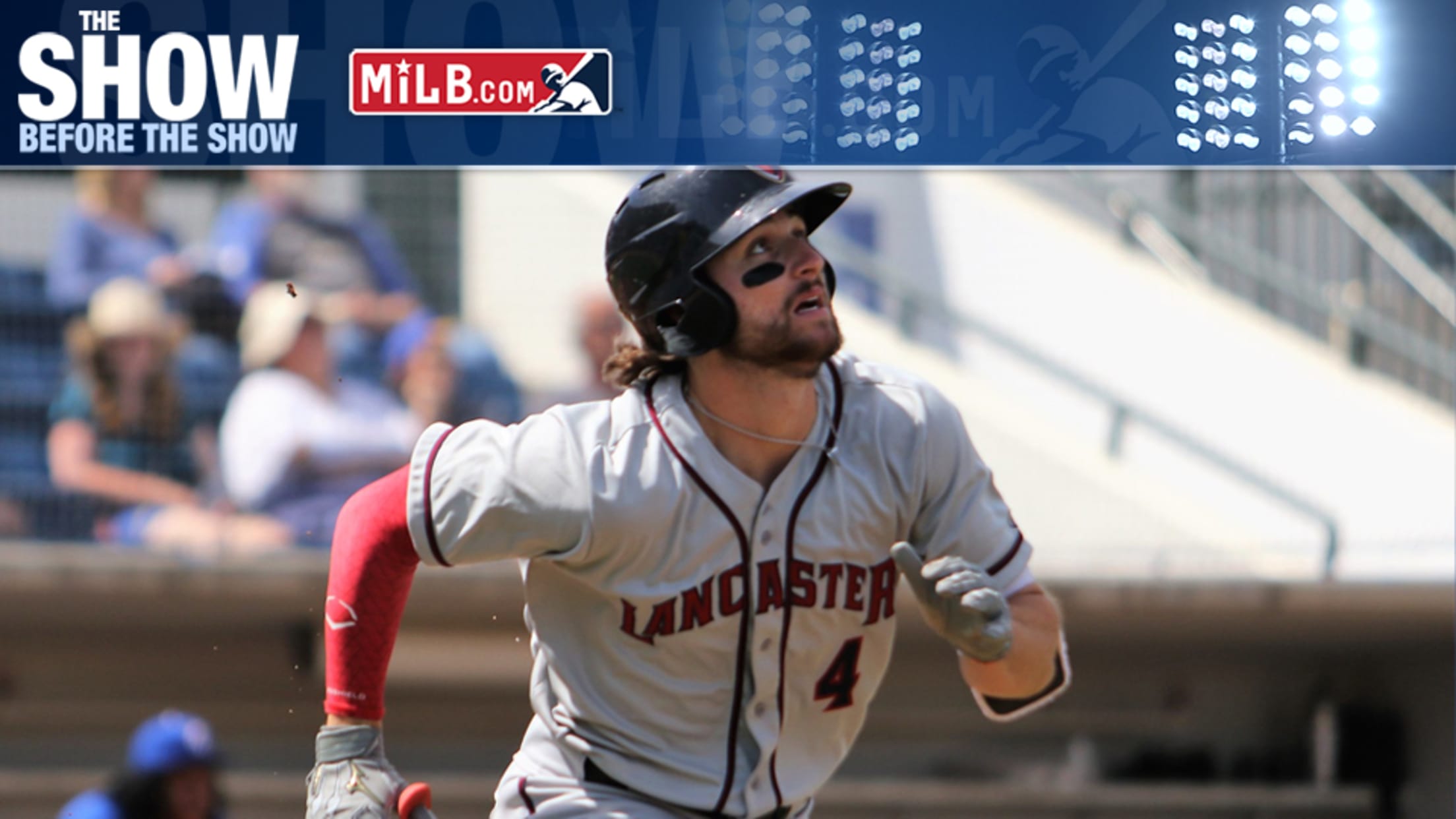 Check out the latest episode of The Show Before the Show, MiLB.com's official podcast. A segment rundown is listed below, in case you want to skip to a particular section. Like the podcast? Subscribe, rate and review "The Show Before the Show" on iTunes. The podcast is also available via
Downs embracing uncertainty with Red Sox
Club's new No. 1 prospect focused on family, staying ready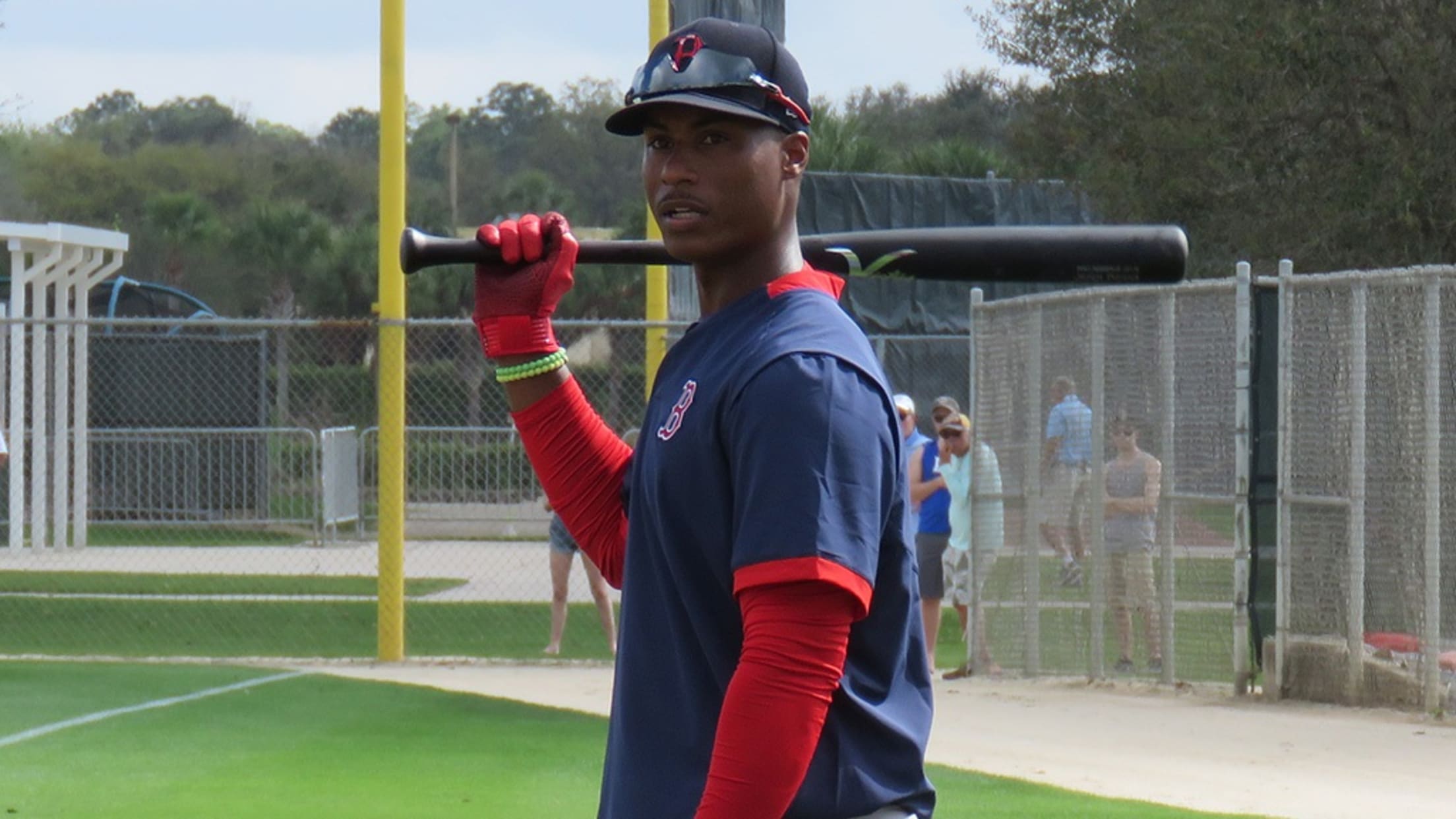 Jeter Downs is no stranger to uncertain times.The top Red Sox prospect was embarking on the challenge of joining his third organization in the last two years this spring. Of course, that was before baseball was shut down by the coronavirus pandemic. But while teams, players and fans anxiously wait on
Did you know? Pacific Coast League edition
Sixteen unique facts about the Triple-A circuit, one for each team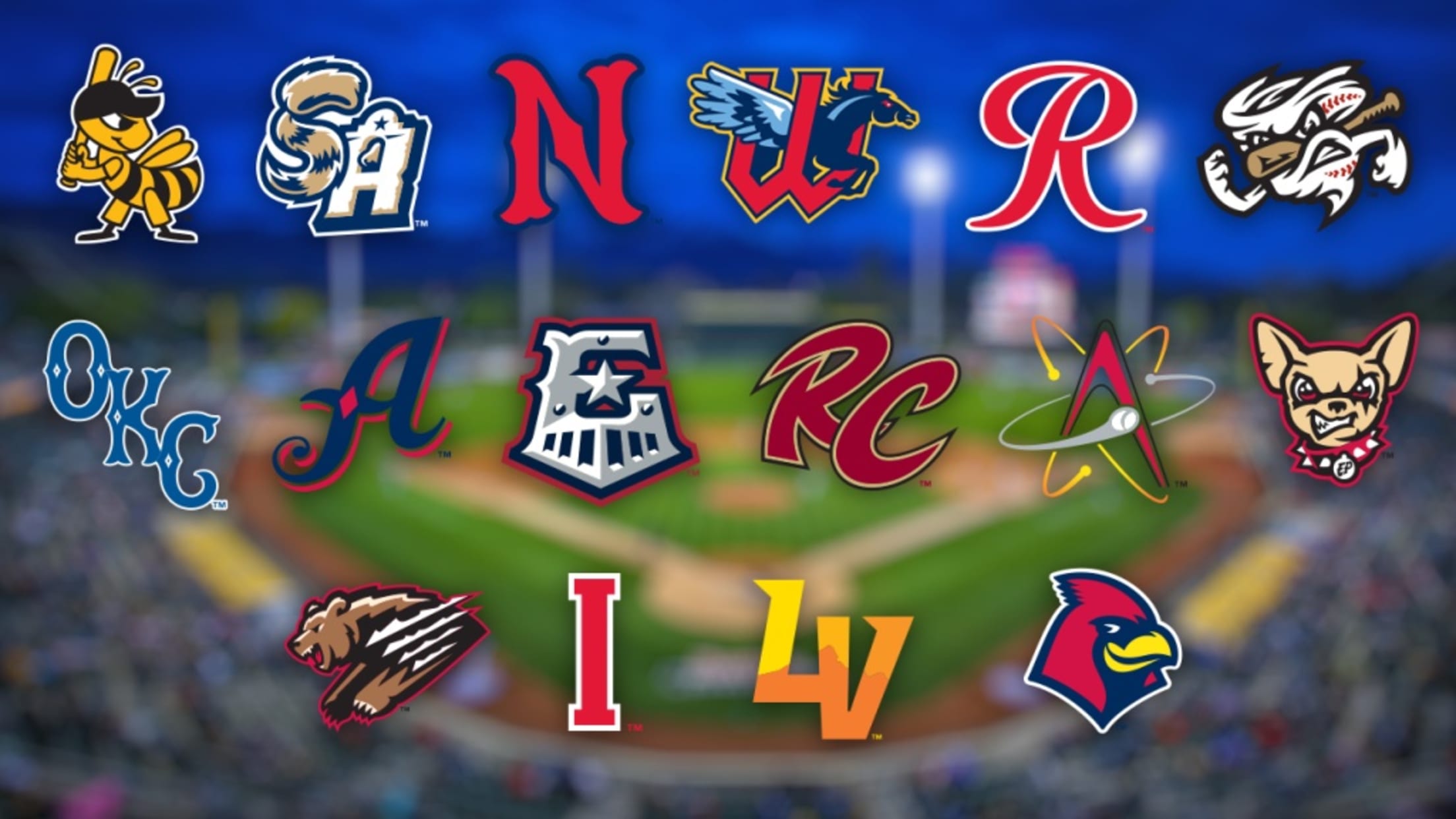 When it comes to size, scope and longevity, few, if any, sporting bodies can rival Minor League Baseball. With 160 teams in nearly as many markets, there are innumerable nooks and crannies to explore. This marks the second installment in a series dedicated to such explorations, providing one unique, weird,
Toolshed: 2015 Draft retrospective
Astros class, Dodgers' pick of Buehler stand out five years later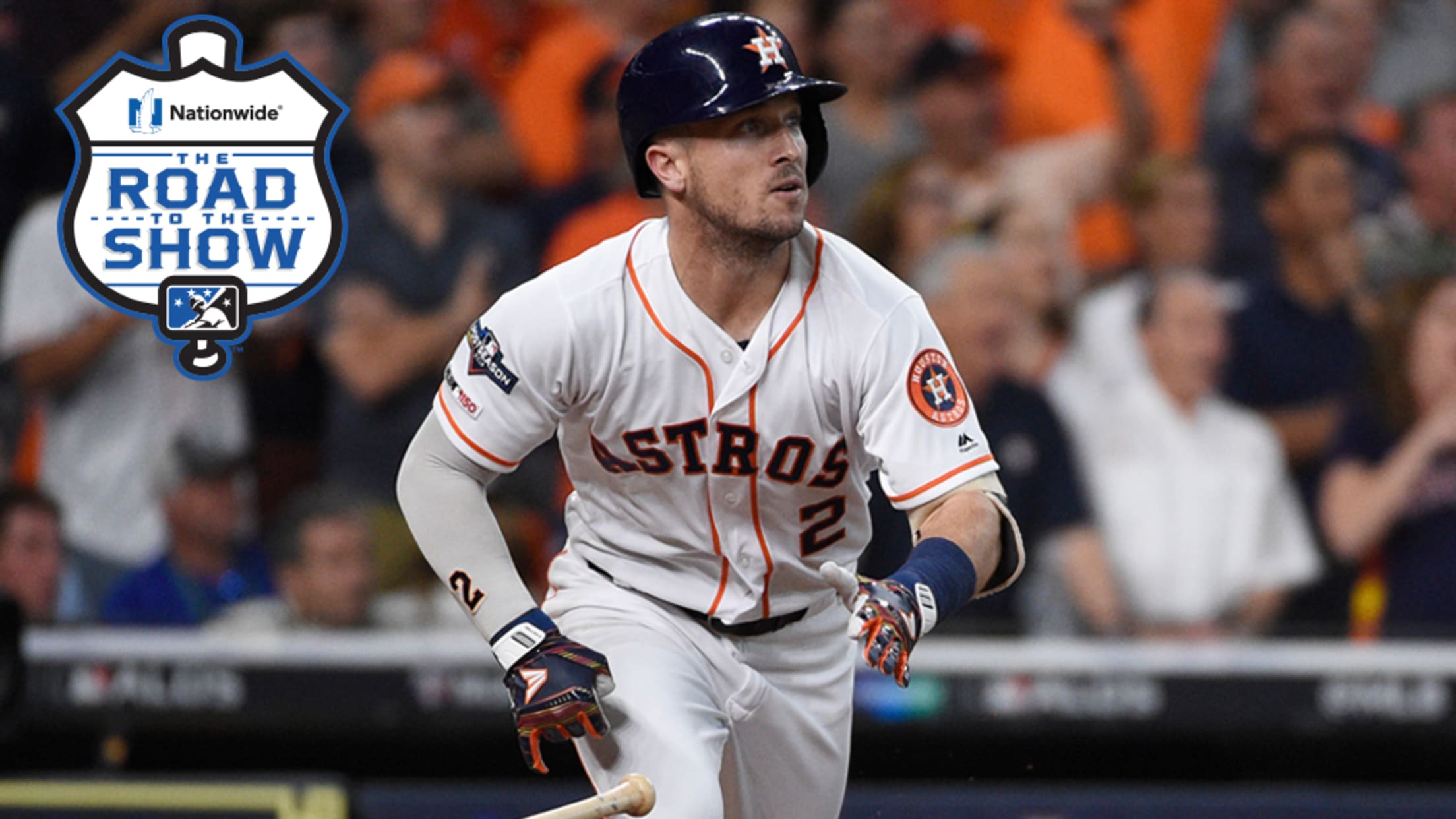 The 2020 First-Year Player Draft is coming, and without regular-season baseball being played yet due to the coronavirus pandemic, it could be the first big Major League Baseball event of the summer. The 2020 edition is likely to be held on June 10 and be as little as five rounds,
Before 'The Show' tunes: Hitting the right notes
Eclectic group of musicians, songs embody life in Minor Leagues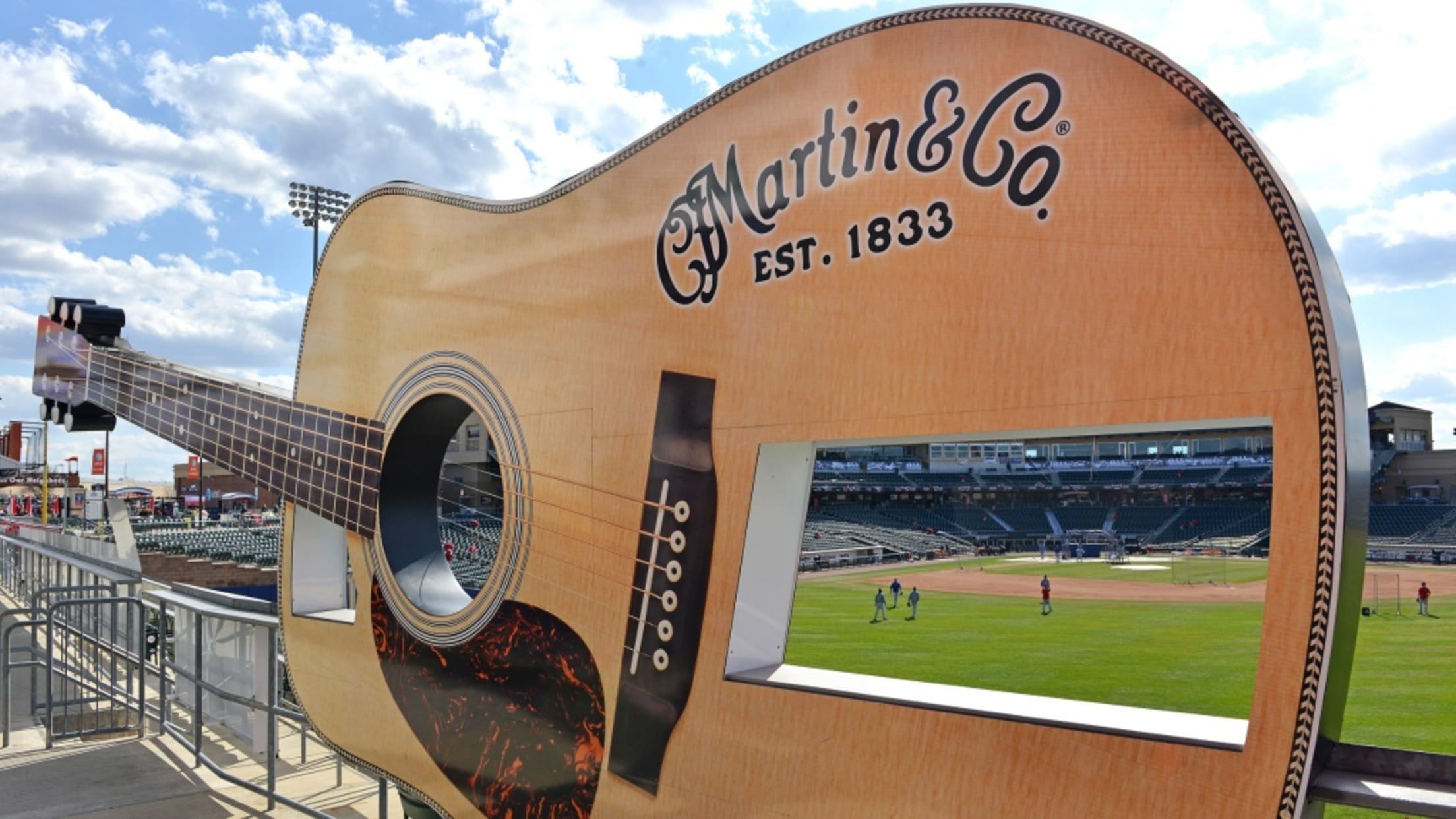 In recent weeks, MiLB.com went to the movies, tuned into TV shows, watched worthwhile documentaries and turned the pages of books that spotlight the quintessential qualities of Minor League Baseball. Fans chimed in with what else could have made the list for films, television, documentaries and books. Now we turn