Welcome, citizens: I-Cubs tradition carries on
Des Moines club hosts annual on-field naturalization ceremony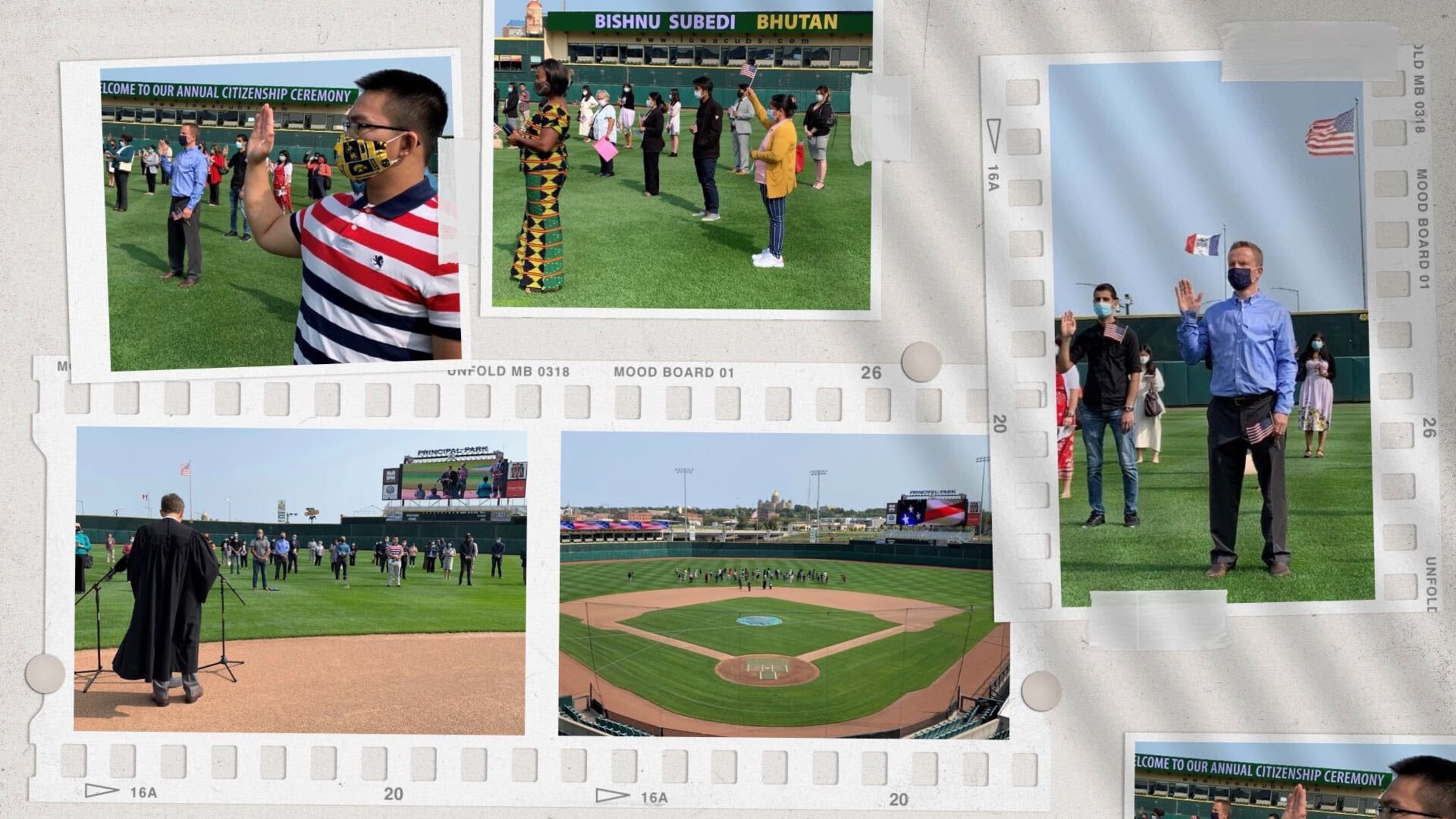 A pandemic, social upheaval and myriad natural disasters during a tumultuous presidential election cycle may obscure the point, but nonetheless: The United States of America is a desirable place to live. Every year, the Triple-A Iowa Cubs stage a unique ballpark event that makes this sentiment abundantly clear. Since 2009,
Fun facts about Triple-A championships
From the Little World Series to the national title game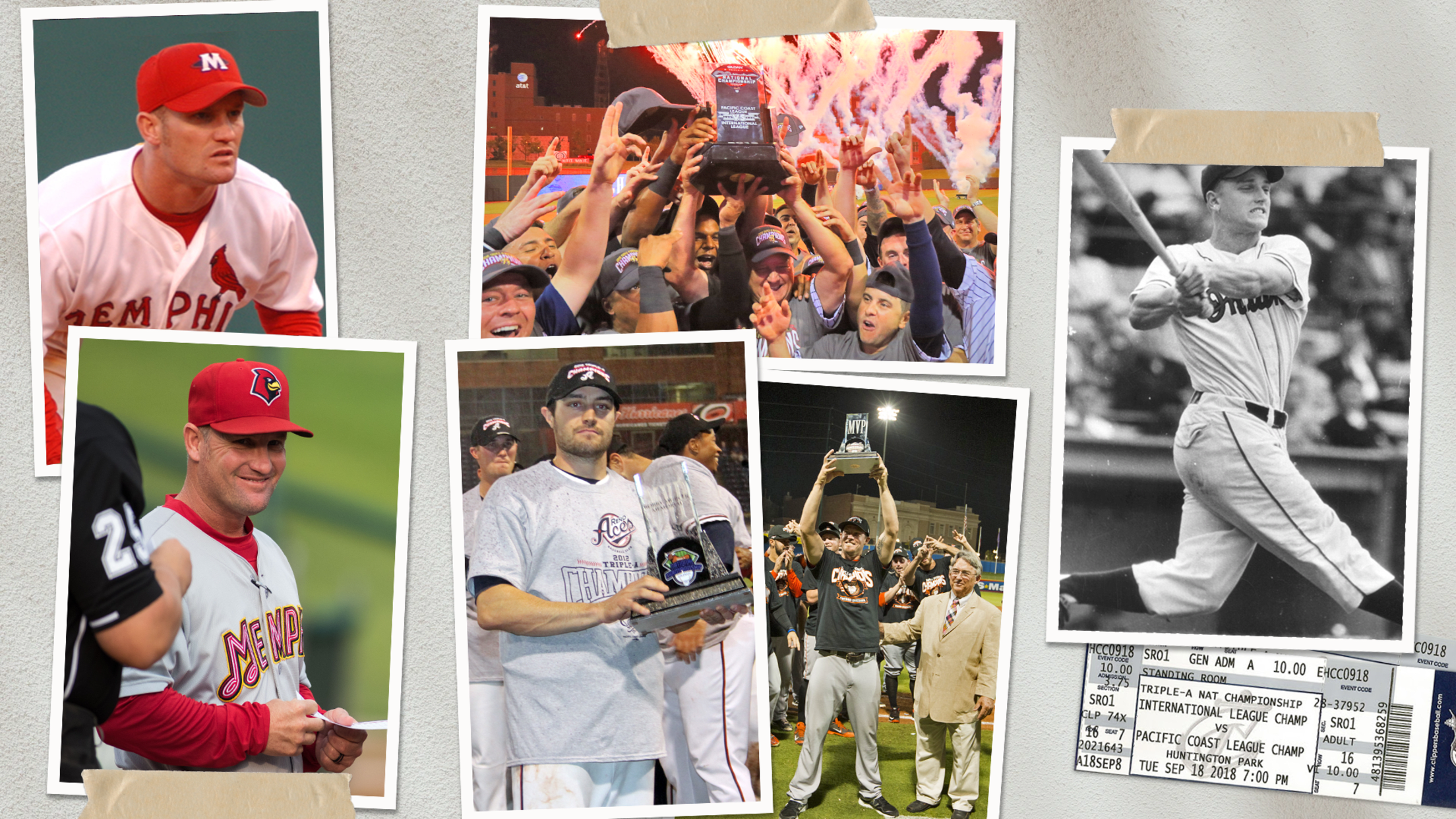 A championship by any other name would still be as sweet to win. And at the Triple-A level, there have been a lot of names. From the first Little World Series in 1904 to the Triple-A National Championship Game fans know today, hundreds of prospects and farmhands have played for
Toolshed: Recent noteworthy SAL seasons
Martinez, Gallo showed slugging ways; Edwards, Corry shoved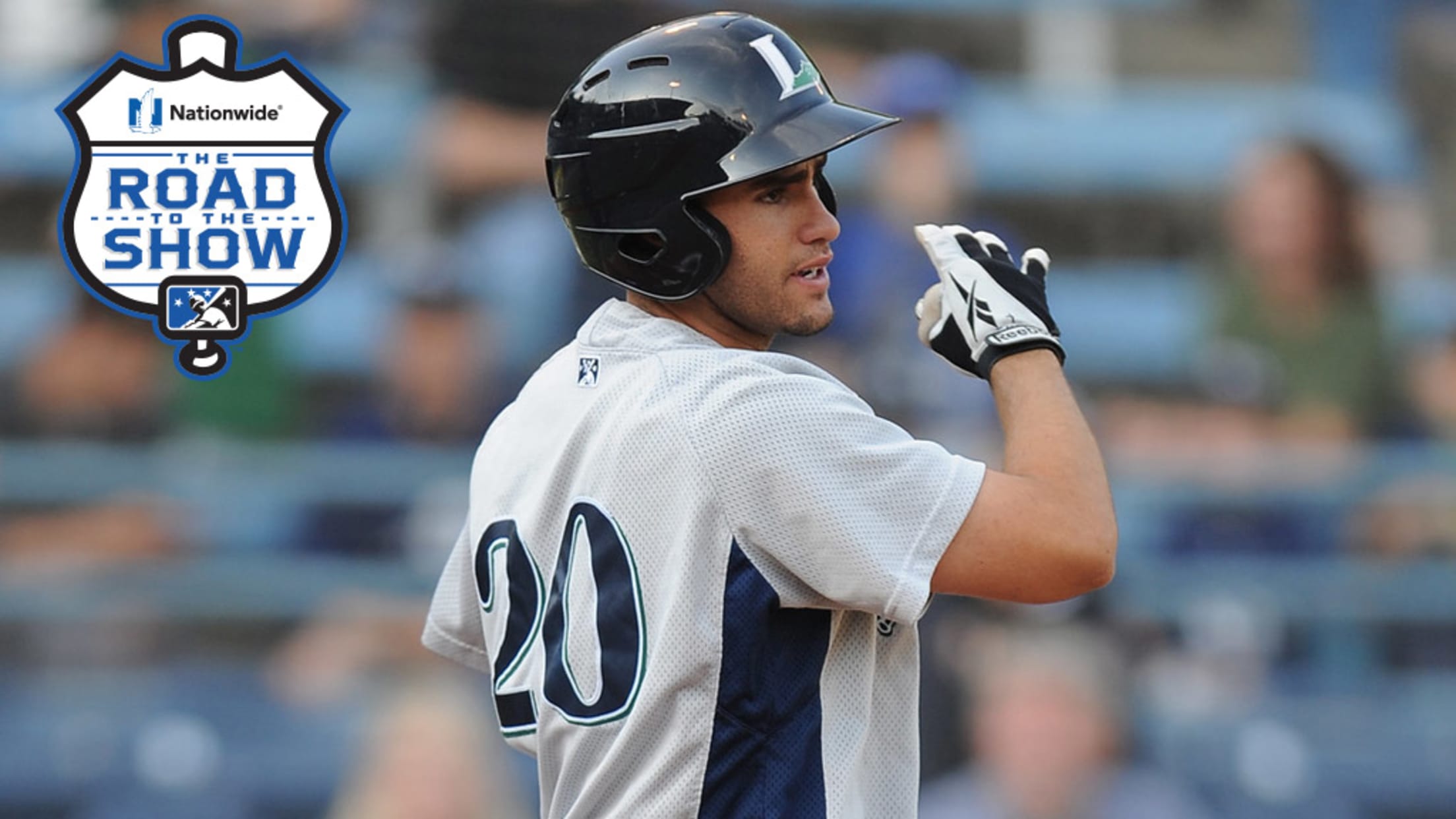 This space started honoring the short-season leagues after their respective campaigns were delayed in June. Now, following the cancellation of all Minor League Baseball in 2020, we've turned it into an appreciation of the full-season circuits as well. So Toolshed has been revisiting the 10 most notable individual seasons put
Sun sets on Arizona Fall League season for 2020
Prospect showcase circuit was due to open campaign Thursday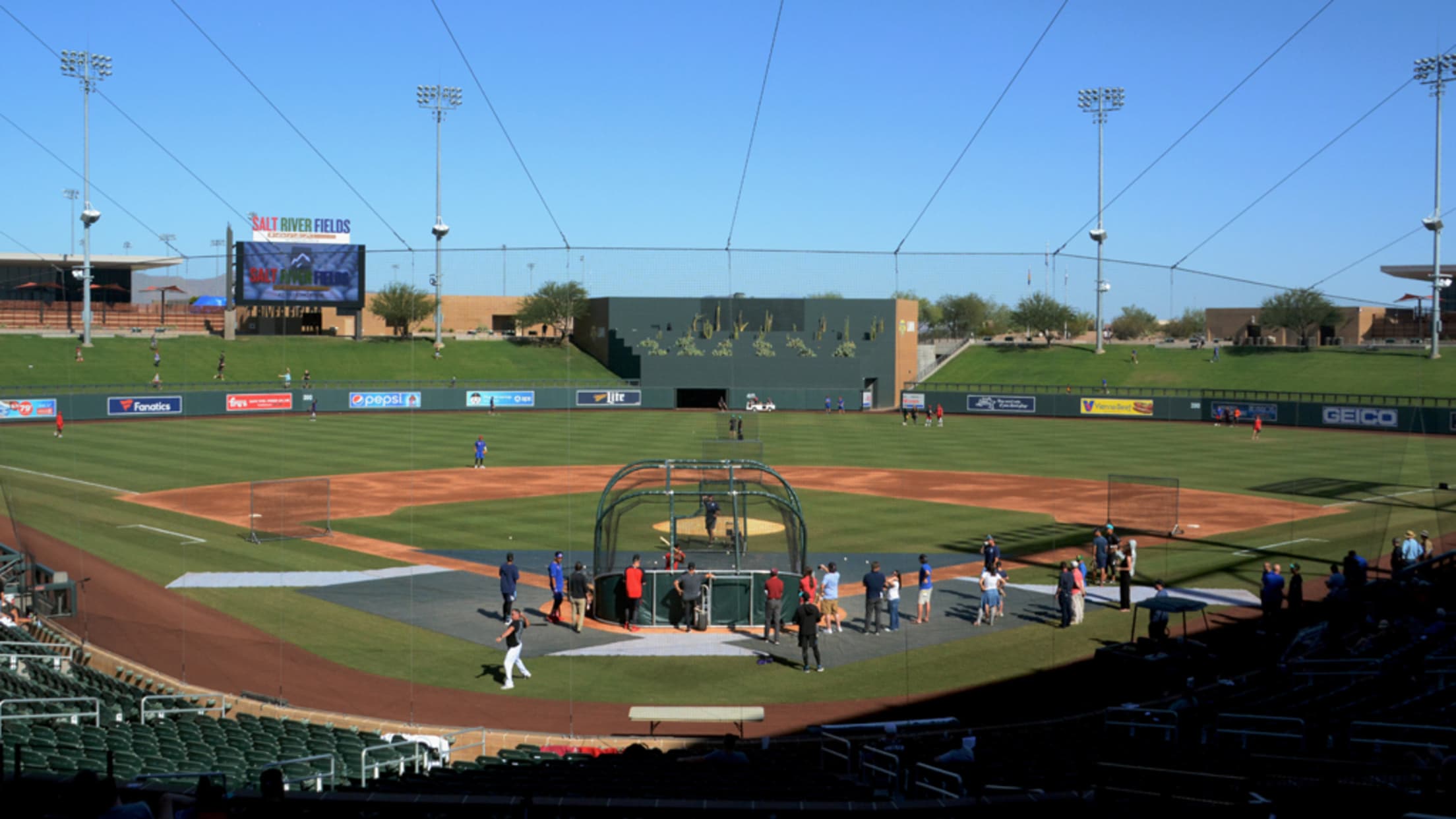 Autumn in Arizona usually means the start of the Arizona Fall League. This year, that won't be the case. The AFL's 2020 campaign has been scrapped, MLB chief baseball development officer Tony Reagins confirmed to MiLB.com. Baseball America first reported the season's cancellation.
Kirk powers Blue Jays with perfect night at plate
Sixth-ranked Jays prospect homers, doubles in first multi-hit game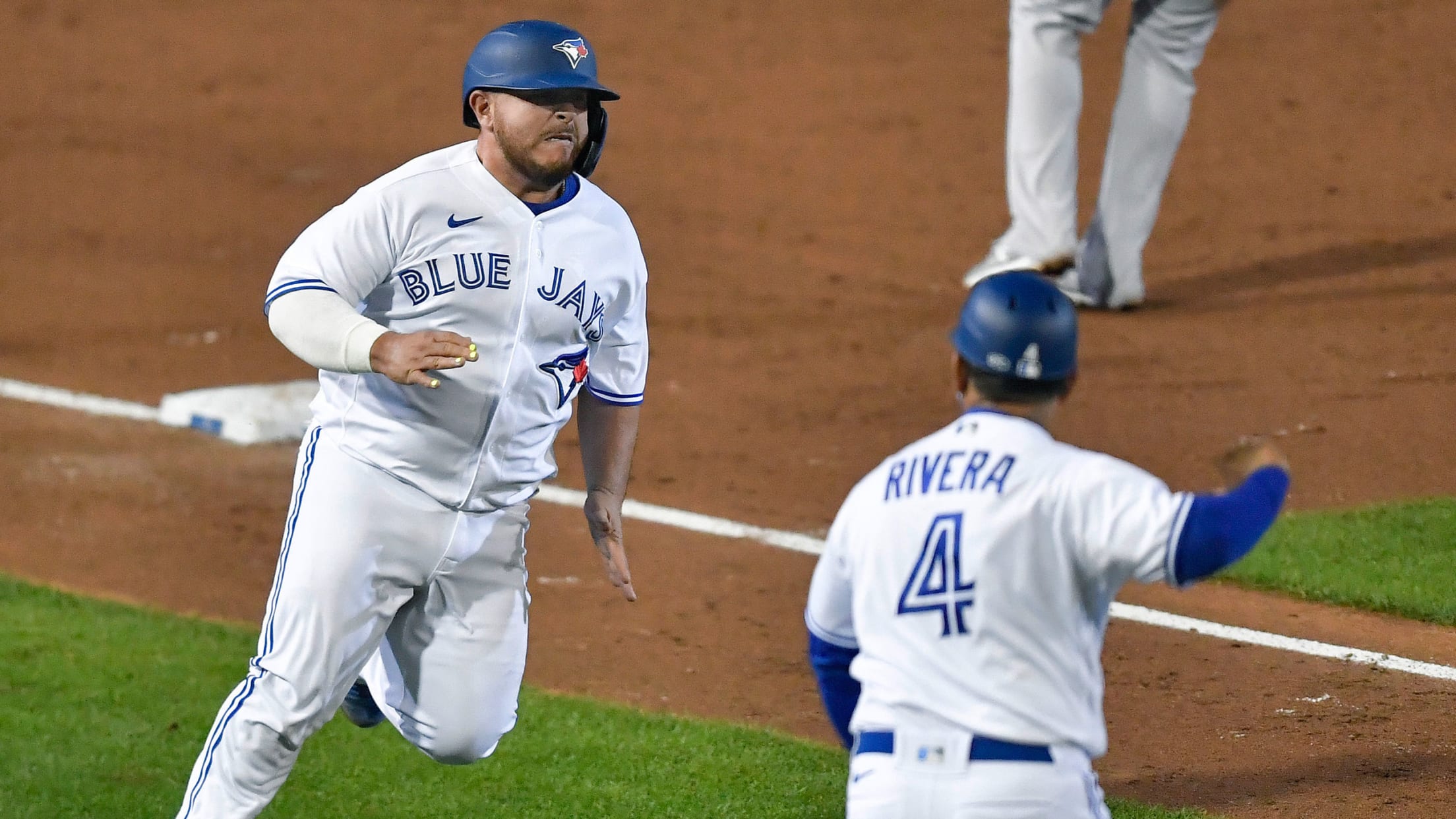 Alejandro Kirk hadn't played above Class A Advanced before he was brought up on Sept. 12. The sixth-ranked Toronto prospect had two hits in the Majors heading into Monday's game. By the end of the night, he had tripled that number. Kirk went a perfect 4-for-4 -- smacking a homer
El Paso's Rodriguez a model of success, inspiration
Manager has led teams in Minors, Majors, World Baseball Classic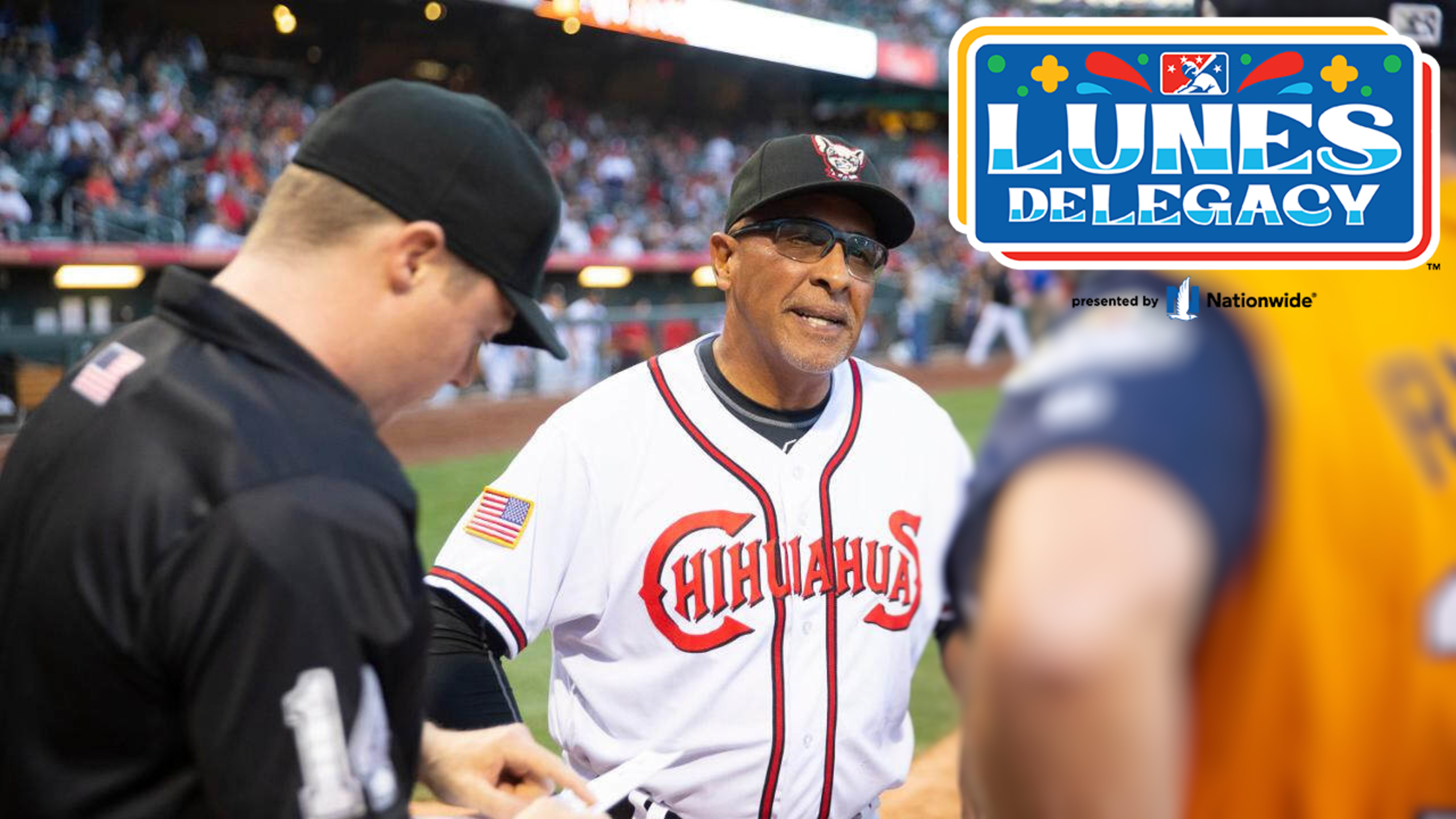 As part of Hispanic Heritage Month, Lunes de Legacy, presented by Nationwide, shines a spotlight on Hispanic, Latino, Latina and Latinx stories throughout MiLB of those who have forged an impressive path and left a legacy in their wake. These individuals have inspired a new generation, currently writing their own
Houck ends Yankees' hex in Fenway Park debut
10th-ranked Red Sox prospect takes no-hitter into sixth inning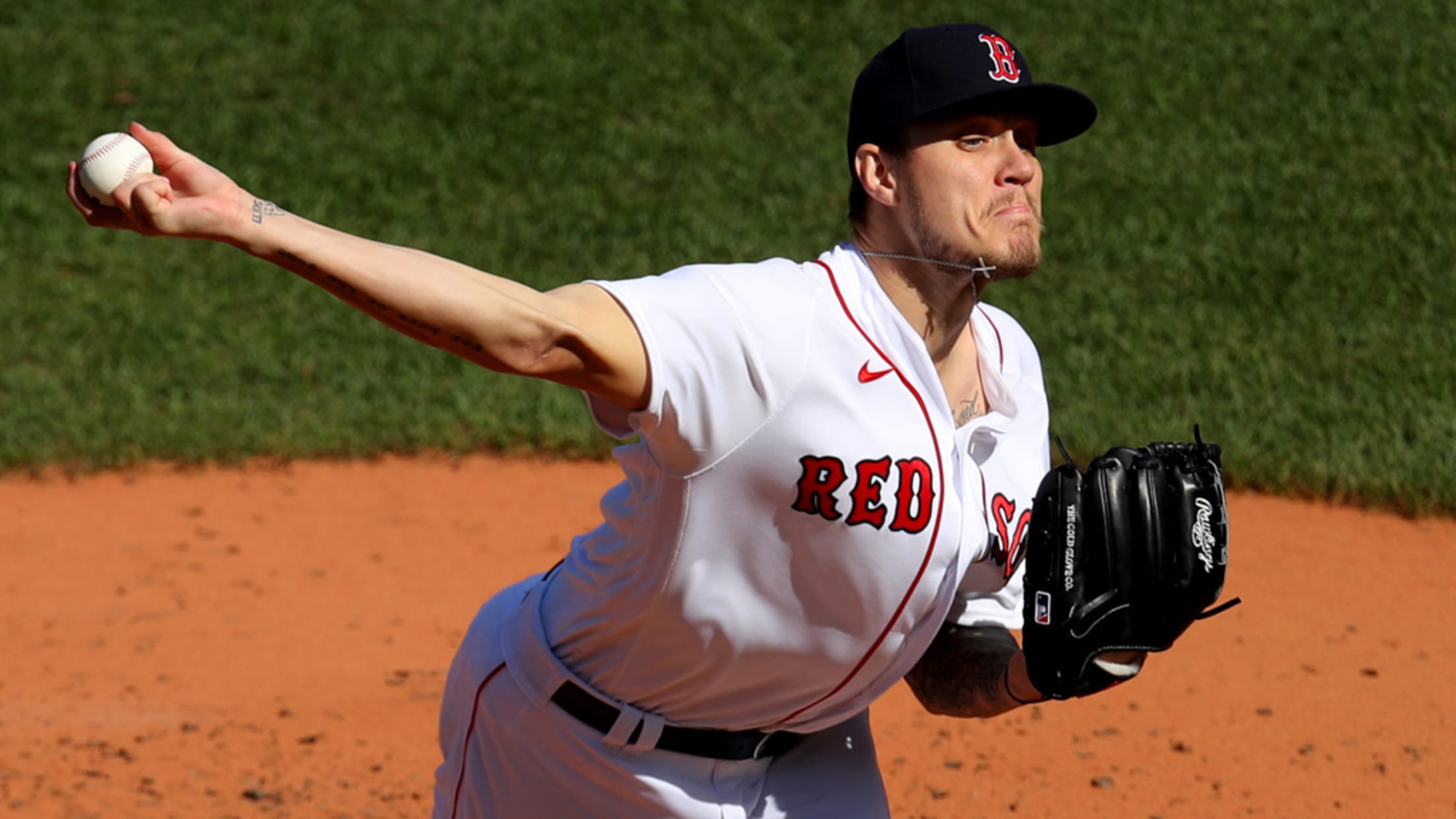 Tanner Houck introduced himself to Red Sox fans last week with a strong -- and charitable -- Major League debut. On Sunday, he introduced himself to Fenway Park with an even better performance against his team's archrival. Houck took a no-hitter into the sixth and ended up allowing an unearned
Mets' Peterson steps up, fans career-high 10
12th-ranked prospect registers career-best 10 strikeouts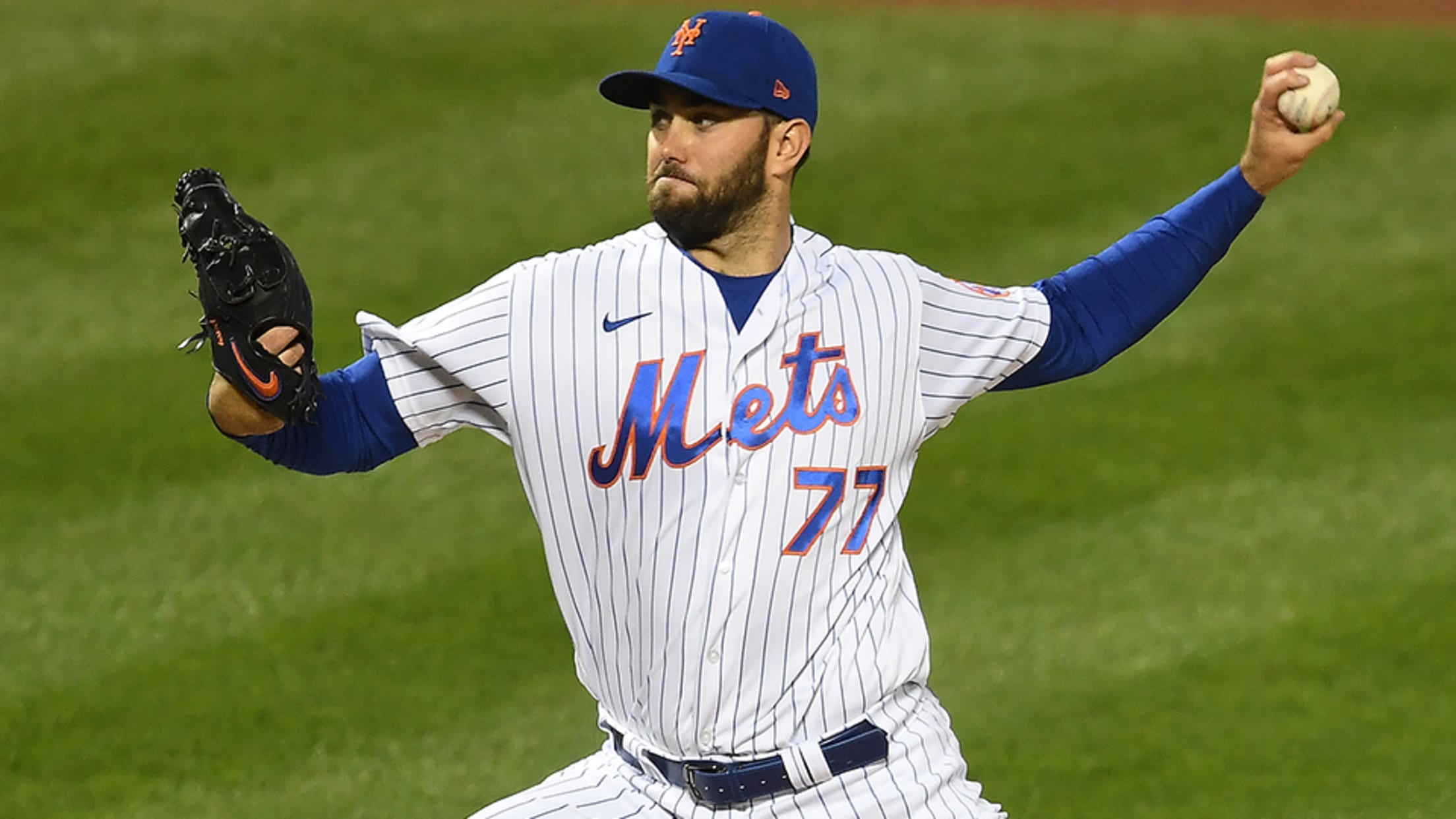 A bout with shoulder fatigue was a speed bump for David Peterson as he blossomed into one of the few stable arms in the Mets' ailing rotation. But he seemed to jump back in without missing a beat Saturday night. The 12th-ranked Mets prospect recorded a career-high 10 punchouts over
Carlson rejoins Cards, homers to cap comeback
No. 16 overall prospect returns from alternate site with a bang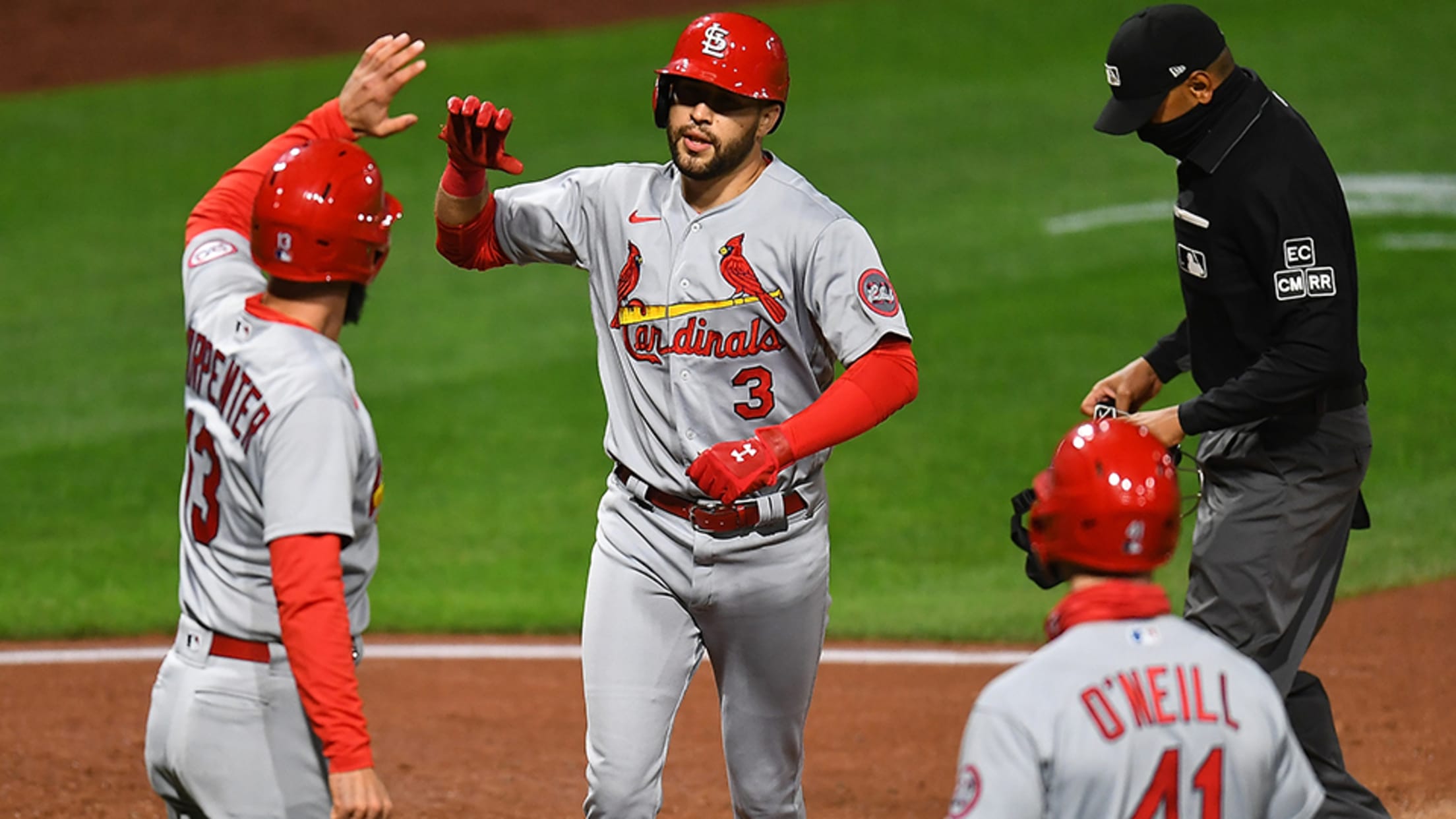 Dylan Carlson didn't take long to make an impact after returning from the Cardinals' alternate training site. St. Louis' top-ranked prospect went 2-for-3 and crushed a three-run homer in his first start since being sent to Springfield, capping a late comeback effort as the Cardinals completed a sweep of the
White Sox call up 2020 first-rounder Crochet
No. 11 overall pick becomes first member of class to reach MLB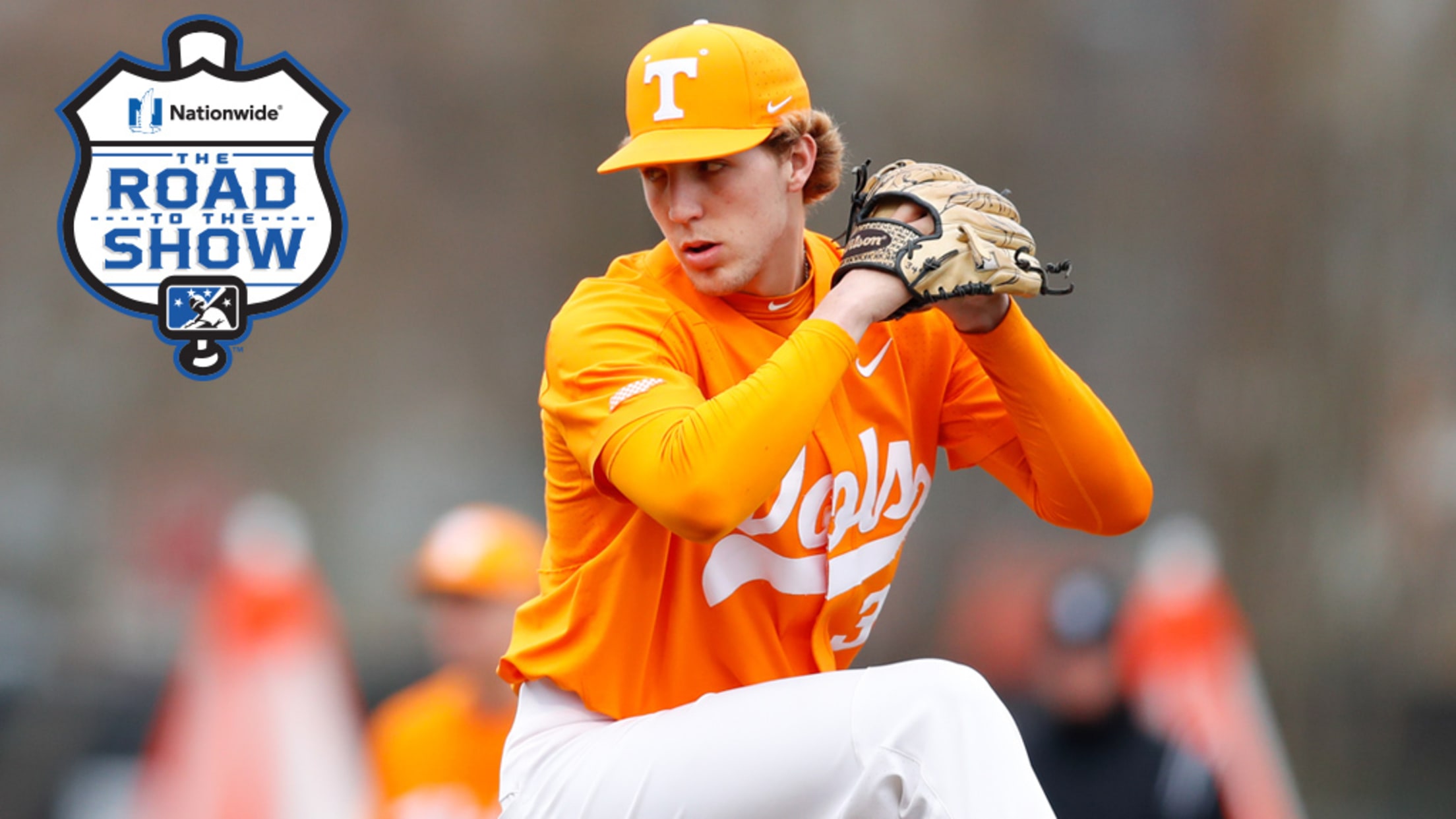 It didn't take long for the 2020 Draft to make an impact on Major League Baseball. The White Sox are calling 2020 No. 11 overall pick Garrett Crochet up to the Majors, general manager Rick Hahn announced Friday. Crochet will be the first player from the 2020 Draft class to
Podcast: White Sox exec Getz talks prospects
White Sox exec Getz discusses prospect contributions, alt site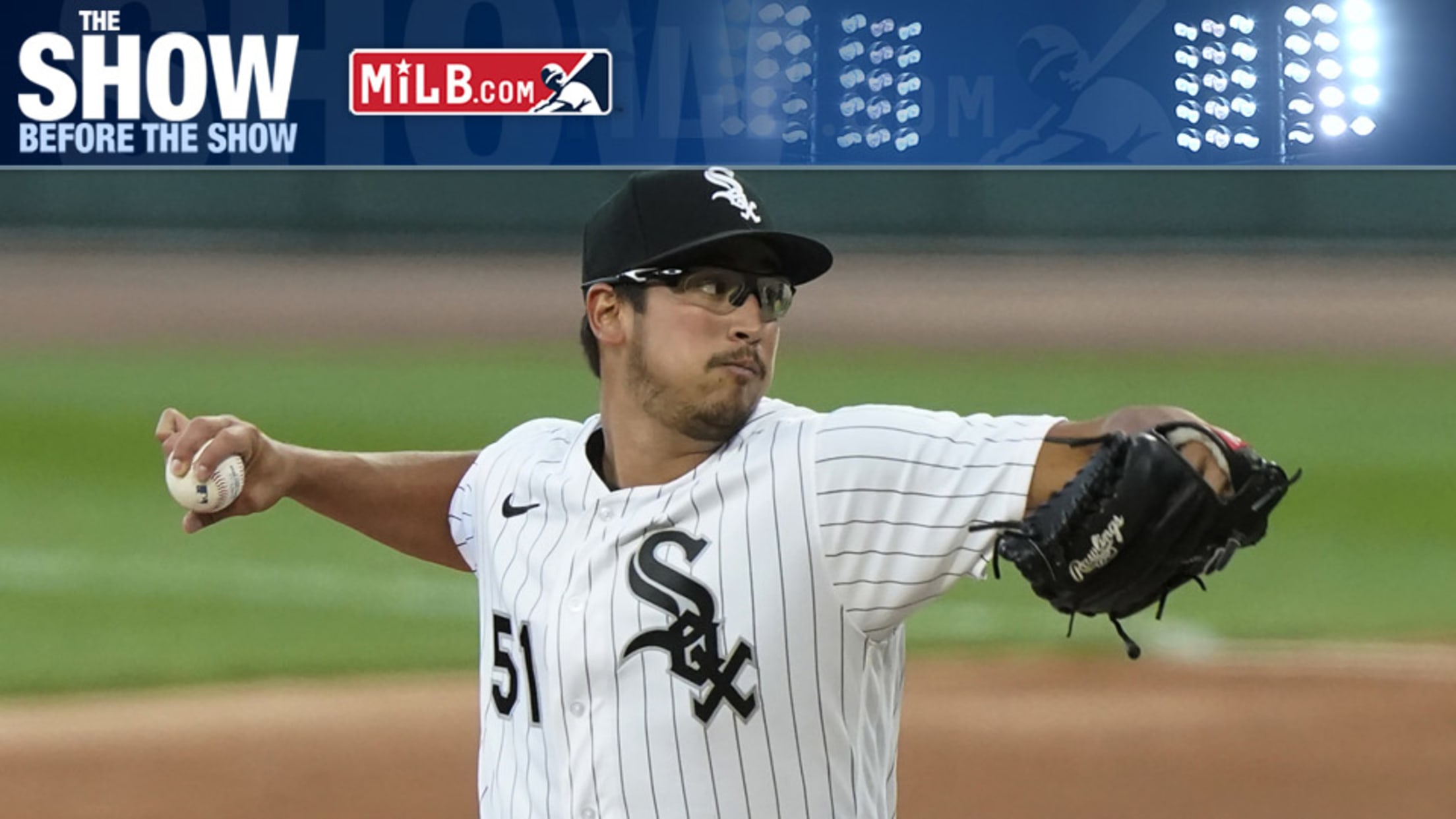 Check out the latest episode of The Show Before the Show, MiLB.com's official podcast. A segment rundown is listed below, in case you want to skip to a particular section. Like the podcast? Subscribe, rate and review "Minor League Baseball podcast" on iTunes. The podcast is also available via Spotify,
Rangers' Vanasco to undergo elbow surgery
No. 18 Texas prospect likely to miss 2021 after elbow procedure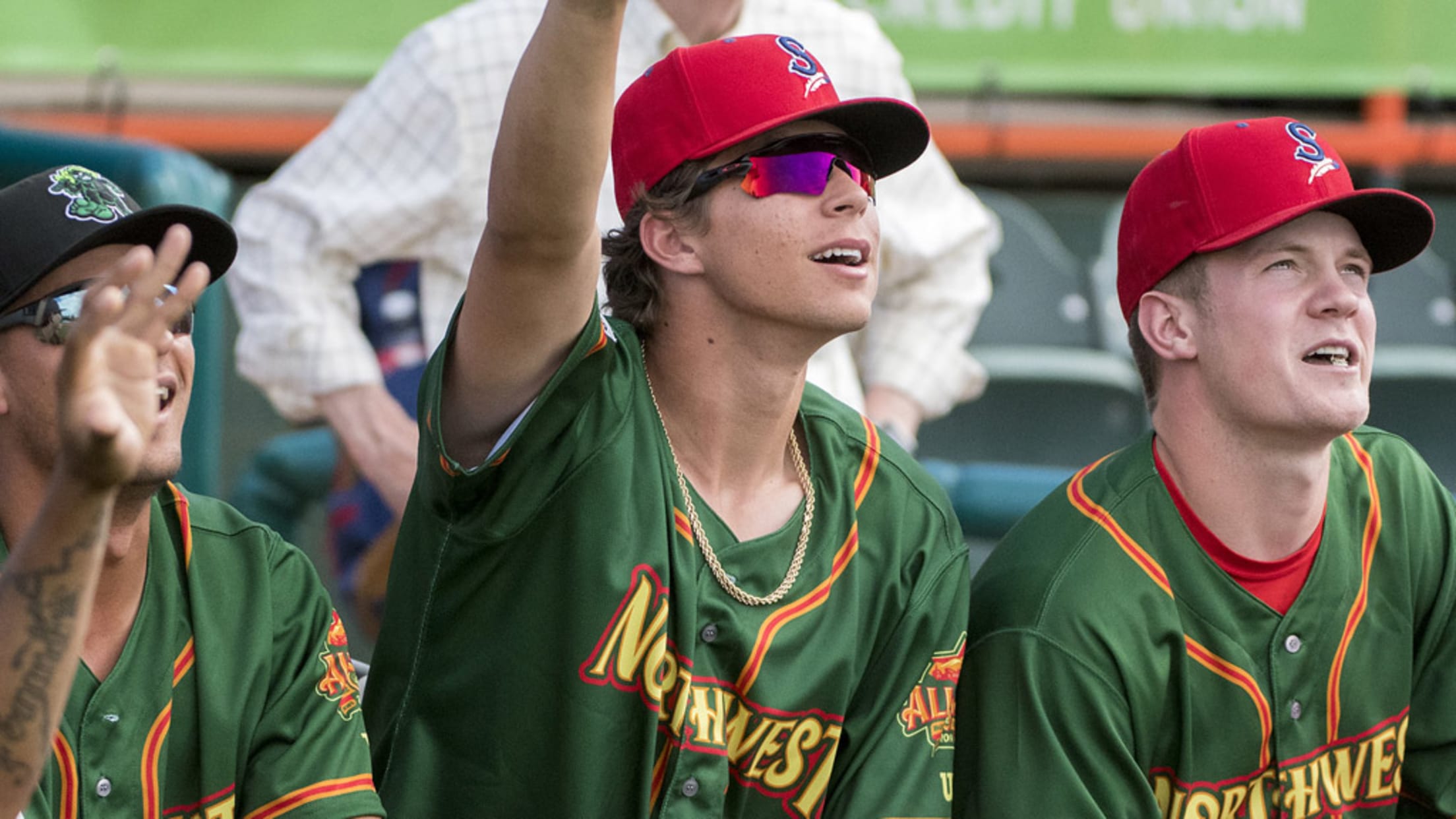 Ricky Vanasco wasn't able to pitch in a Minor League game in 2020. It's unlikely he will be able to do so in 2021 either. The Rangers' No. 18 prospect will undergo Tommy John surgery, Texas announced Friday. The elbow procedure will be performed by Dr. Keith Meister next Monday
Toolshed: Mets' Allan back in Brooklyn
Righty returns to MCU Park one year after playoff perfection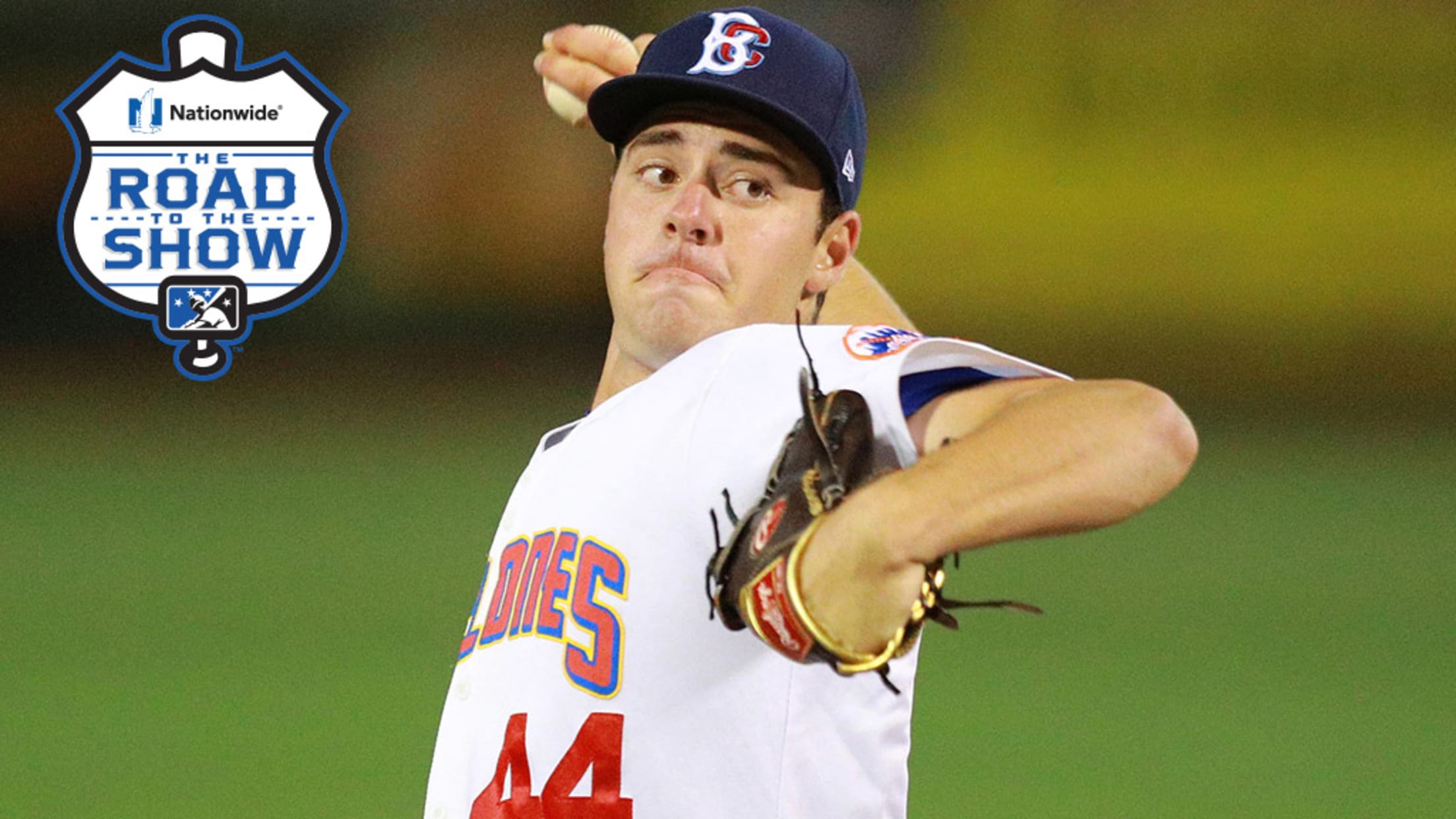 Maybe he hasn't been around long enough to settle a debate on whether Di Fara or L&B Spumoni Gardens serves the best pizza. He may not have yet developed his own power ranking on each of the borough's neighborhoods. Heck, because of pandemic-related closures, he hasn't even gotten to ride
Modesto's Hernández is Minors role model
How Modesto's Hernández became a Minor League role model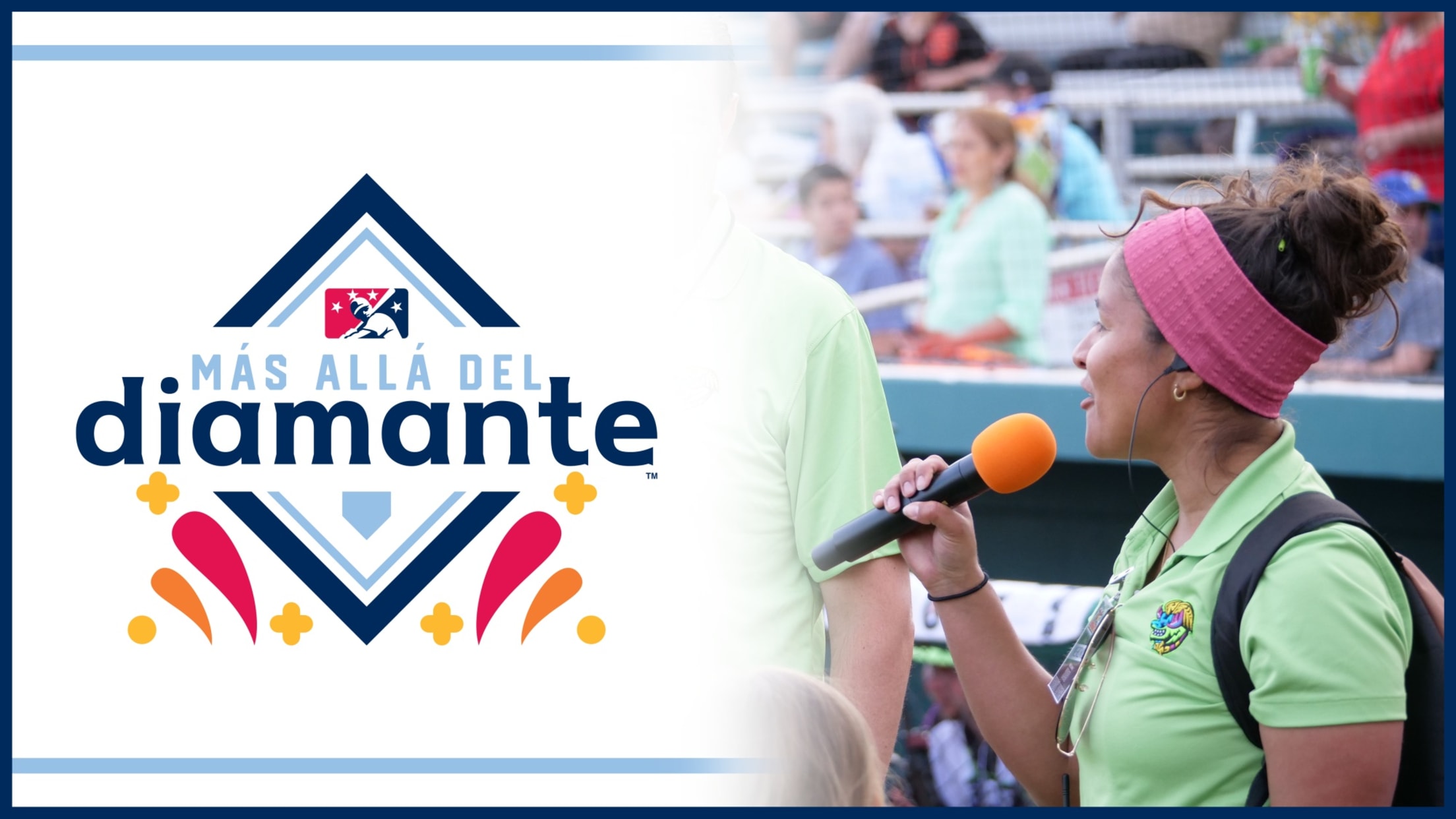 During Minor League Baseball's celebration of Hispanic Heritage Month and #ForTheLoveOfBéisbol from Sept. 15 - Oct. 15, Más Allá del Diamante will feature a Hispanic, Latino, Latina or Latinx leader from a MiLB community. In this edition, we visit with Verónica Hernández, director of marketing and promotions for the Modesto
Bohm's big night not enough for Philadelphia
No. 28 overall prospect part of back-to-back-to-back home runs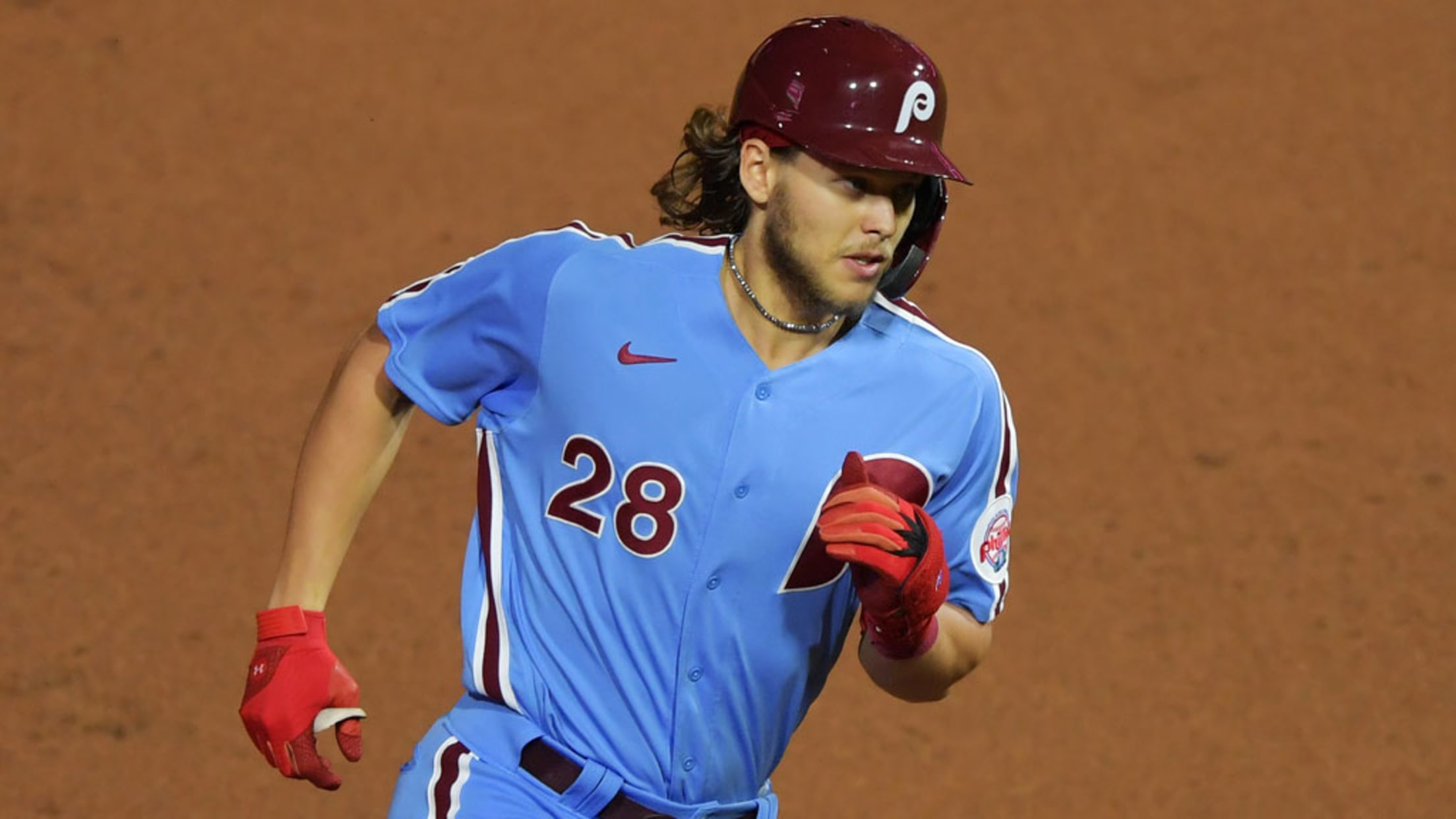 Alec Bohm showed Philadelphia the benefits of having him bat between Bryce Harper and Didi Gregorius on Thursday night. Philadelphia's top-ranked prospect fit right in with the seasoned veterans, hitting the middle long ball of a back-to-back-to-back sequence as the Phillies fell to the Mets, 10-6, at Citizens Bank Park.
They are the champions: MiLB's winningest clubs
A league-by-league overview of the teams that have the most titles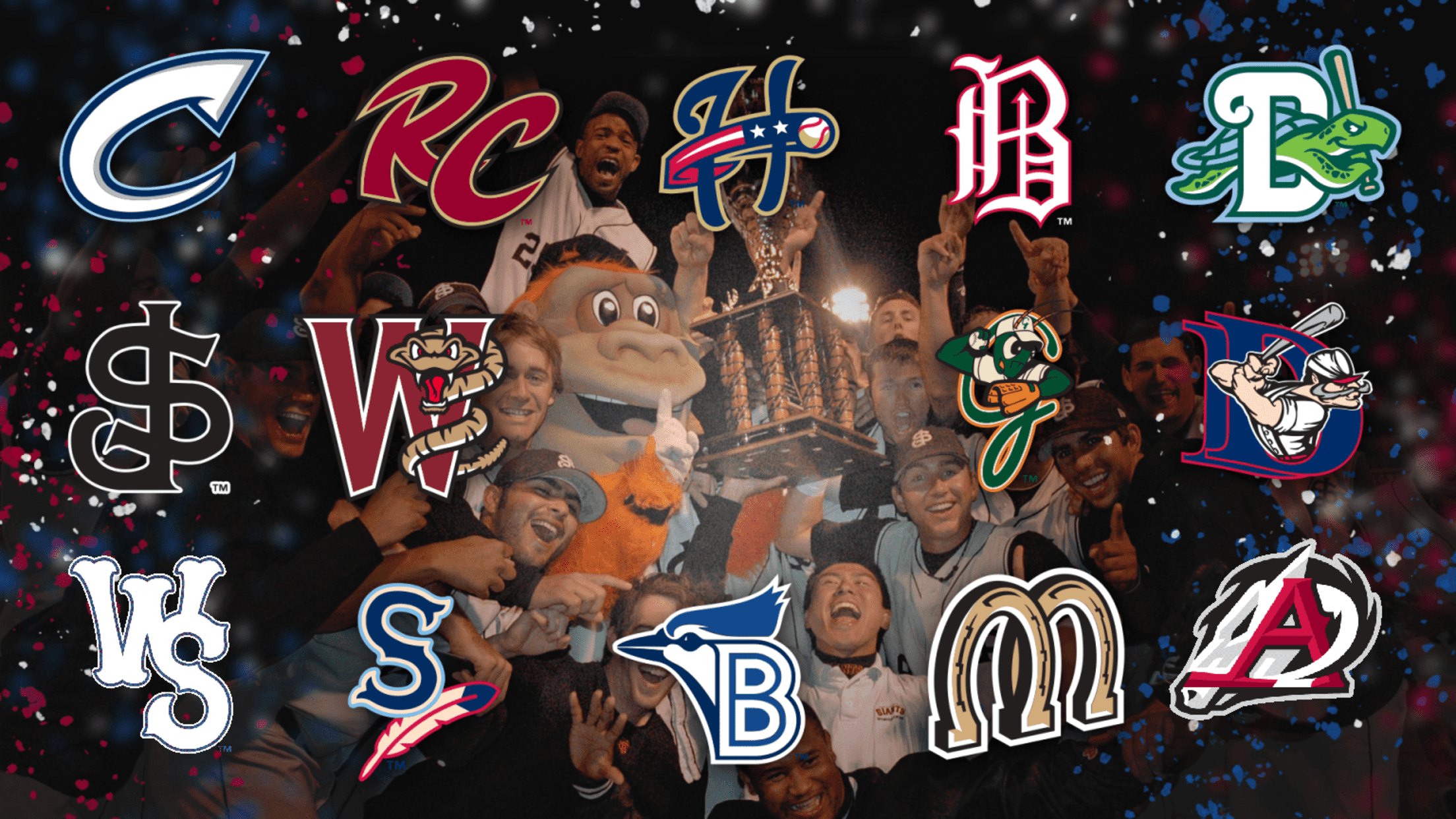 This is the time of year when Minor League championships are won. But the absence of a Minor League Baseball season has meant the absence of playoffs, which has meant the absence of championships. You, of course, already knew this. So enough talk about absence. This article is about those
Royals' Singer leaves prospect status behind in style
Righty tosses six scoreless innings in final start as a prospect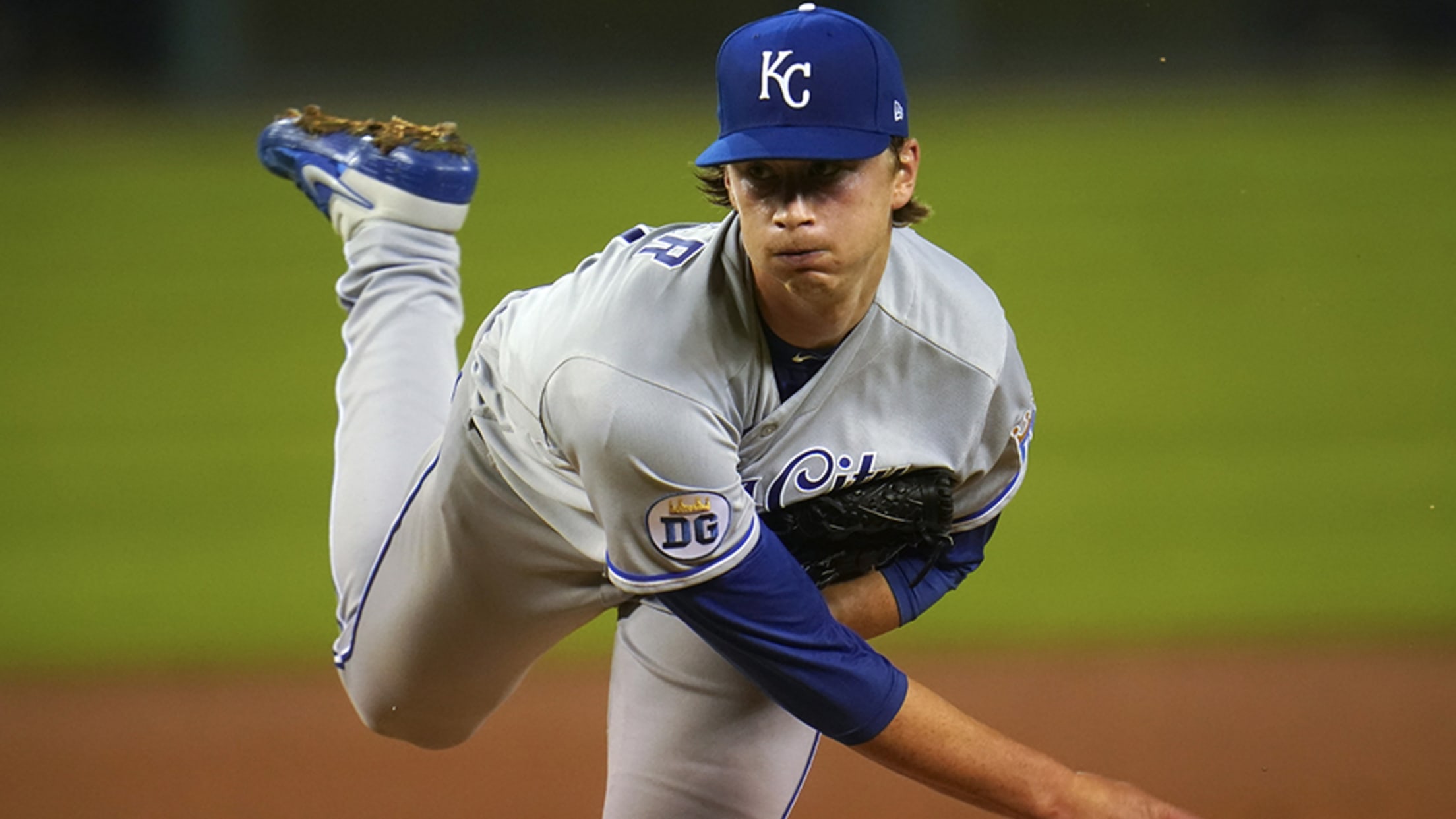 Brady Singer looked every bit a top pitching prospect in his final start as one. As he eclipsed his eligibility for inclusion on MLB Pipeline's Top 100 list, the No. 57 overall prospect allowed two hits and struck out eight over six innings in the Royals' 4-0 blanking of the
Former No. 1 pick Moniak promoted by Phillies
Injury brings top pick in 2016 Draft to Major Leagues for debut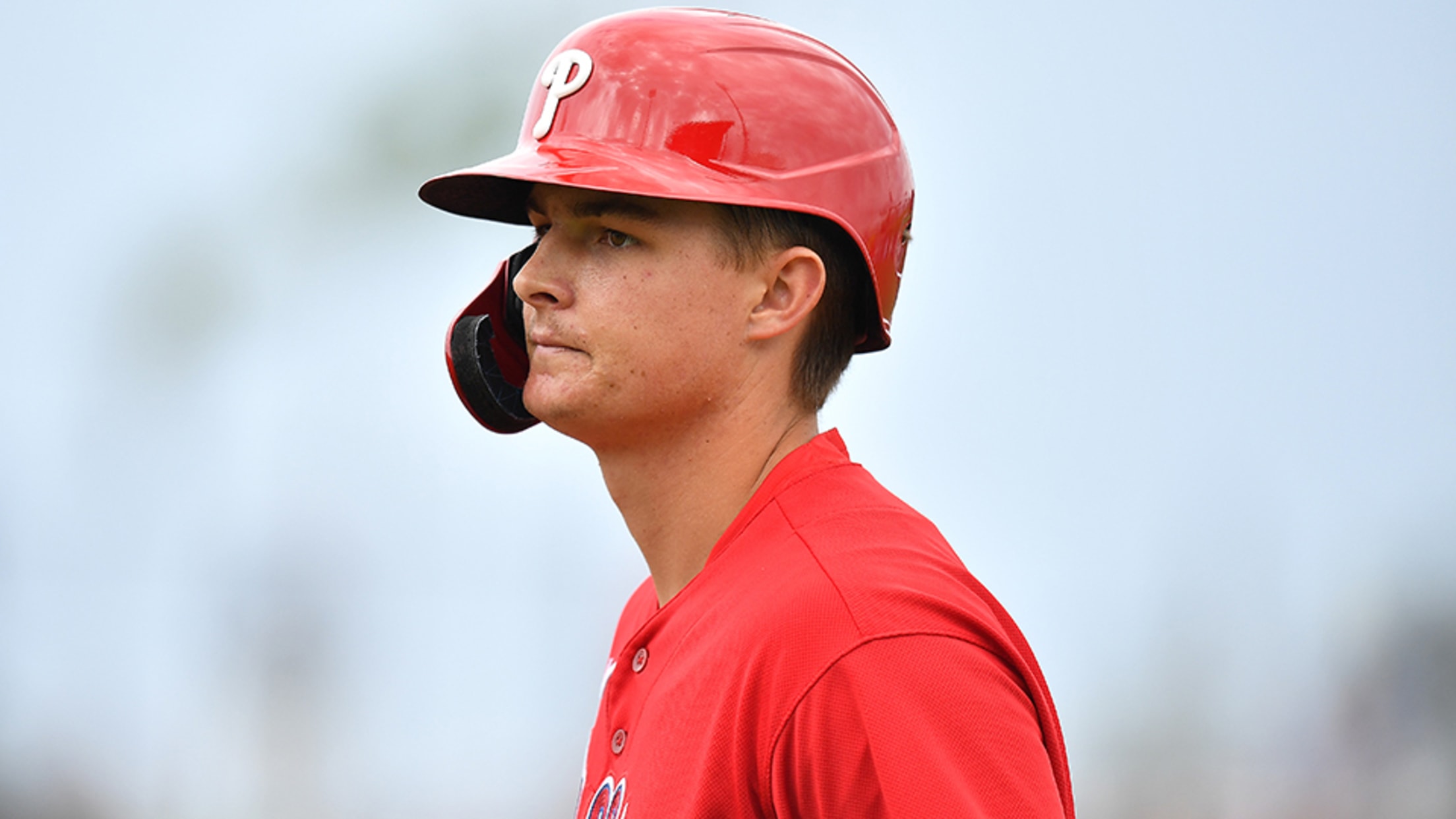 Beset by injuries, the Phillies are bringing 2016's No. 1 overall pick to the Major Leagues. Outfielder Mickey Moniak was called up ahead of Wednesday's game against the Mets. Philly's No. 13 prospect was not in the starting lineup.
El Paso continues to honor innovative Diablos
Throwback identity still resonates with passionate fan base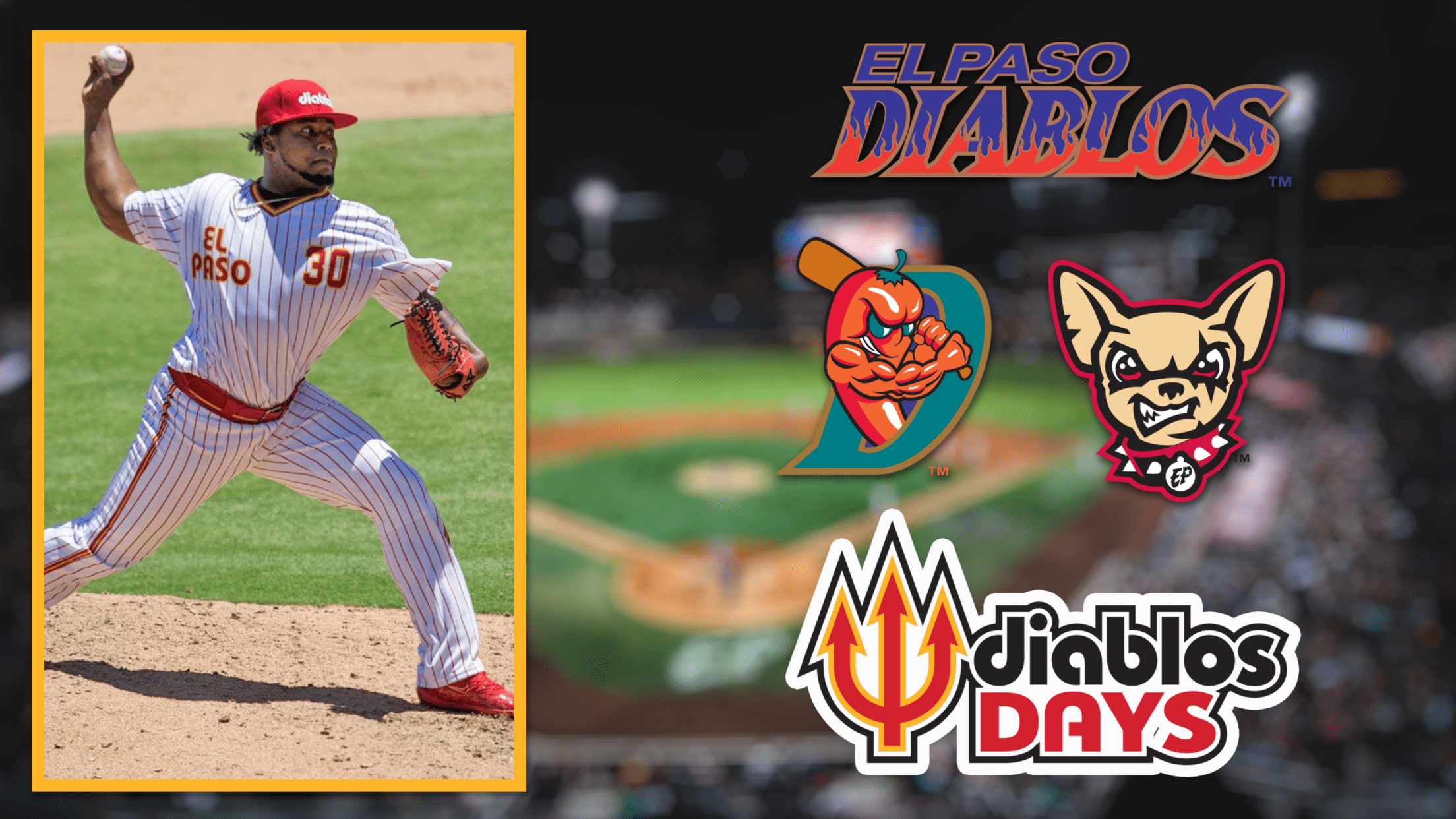 When it launched fully in 2018, Minor League Baseball's Copa de la Diversión initiative was based on a mission of community service, inclusiveness and engagement with Latinx fans across the MiLB landscape. In some markets, that's been a critical thread in franchise identities for decades. In the Southwest, teams have
Houck dominates, strikes for charity in Sox debut
Boston's No. 10 prospect fans seven over five scoreless innings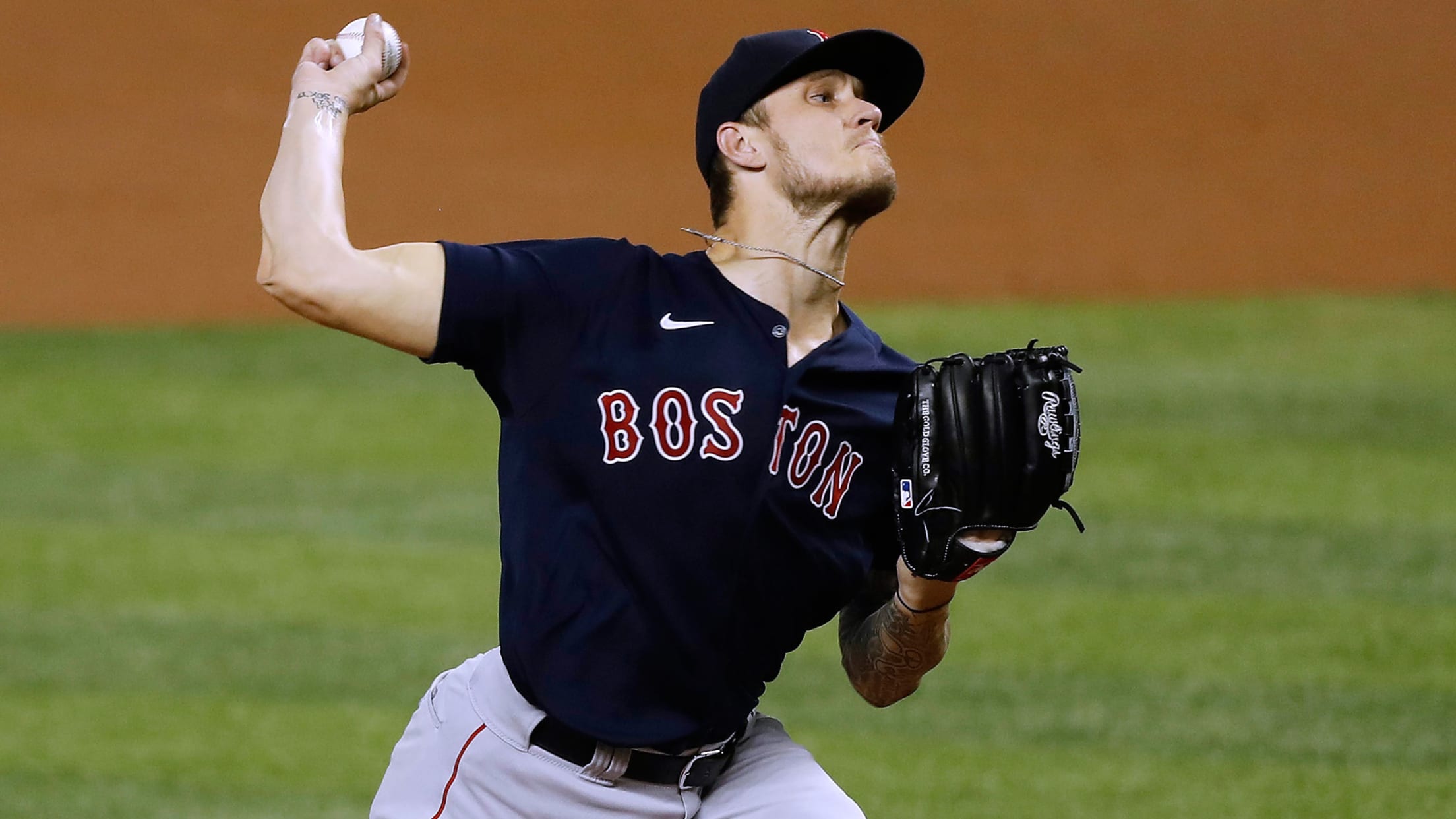 Prior to his Major League debut Tuesday, Tanner Houck made it known that he wanted his first appearance on the mound to be about more than just baseball. He came through. Boston's No. 10 prospect tossed five stellar innings in his first big league start, notching seven strikeouts -- and
5-7-5: River Cats' broadcaster pens book of haiku
Doskow's 'Goodnight Em' getting to go deep, three lines at a time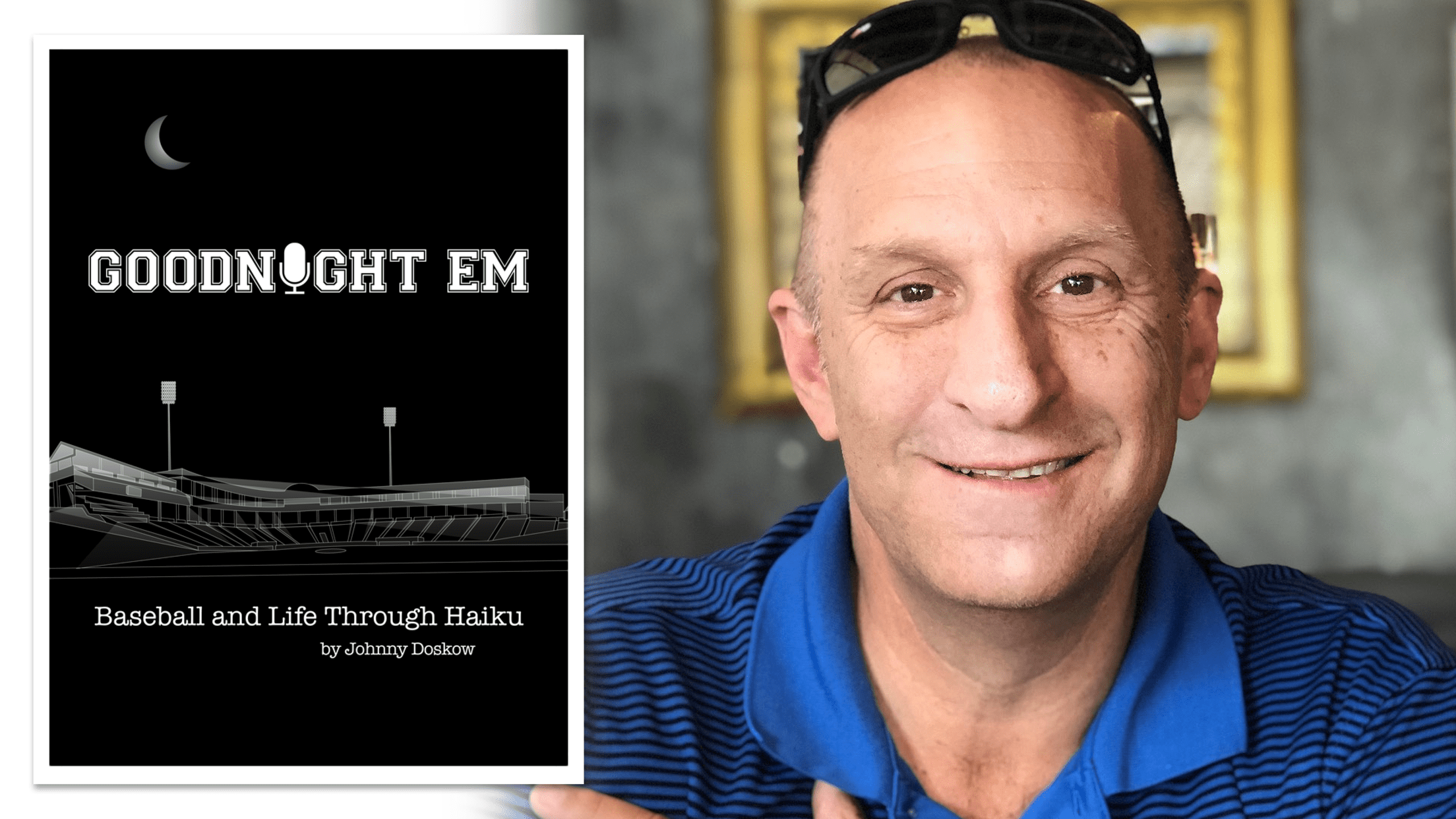 This past March, Johnny Doskow's long-established baseball routines were completely upended by COVID-19. This was the case for everyone, of course, but Doskow used his newfound free time in a particularly unique manner. The longtime voice of the Triple-A Sacramento River Cats penned and summarily self-published his debut book of
Toolshed: Recent noteworthy MWL seasons
Bichette, Tatis, Trout battle for top spot among Midwest standouts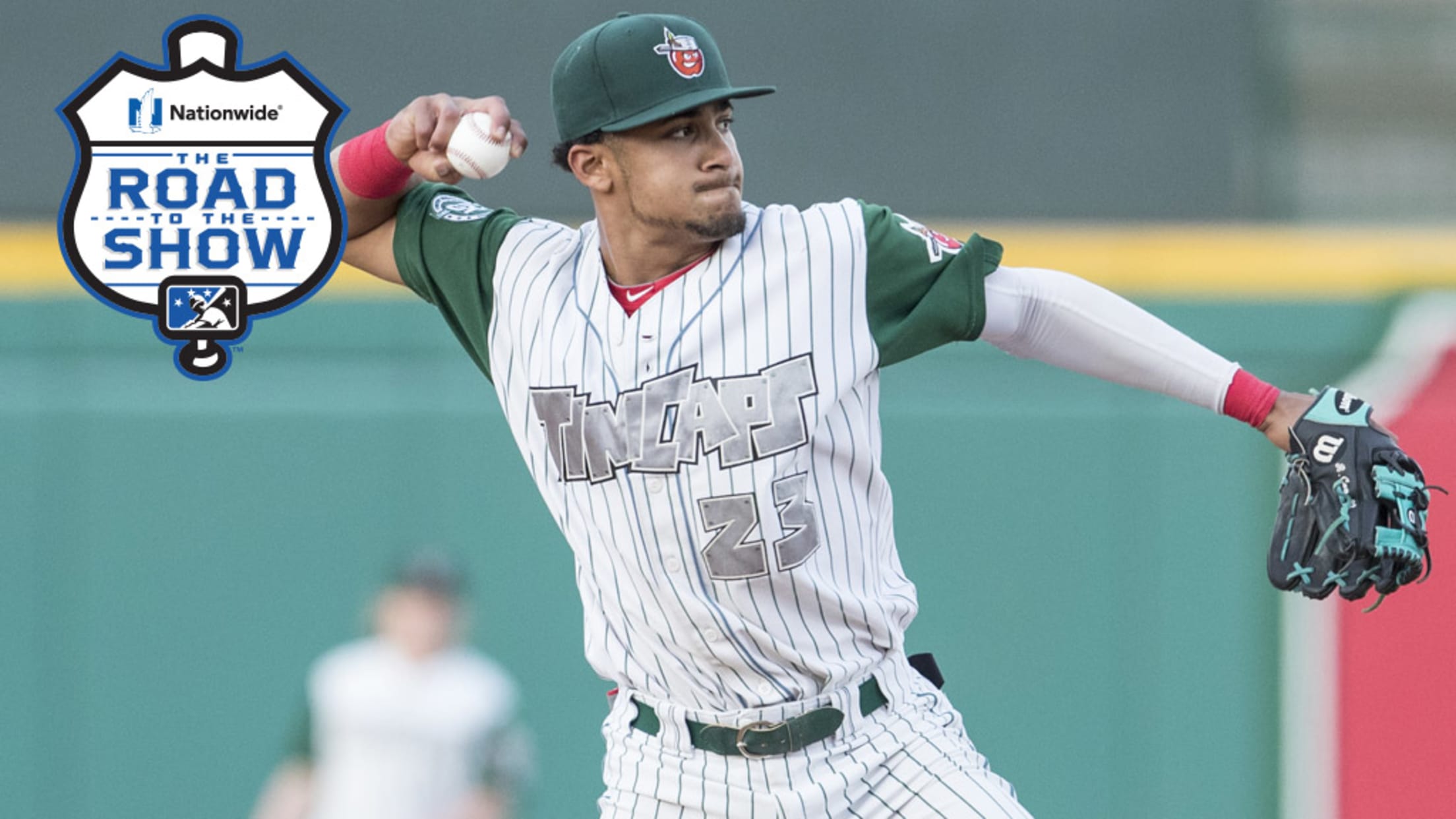 This space started honoring the short-season leagues after their respective campaigns were delayed in June. Now, following the cancellation of all Minor League Baseball in 2020, we're turning it into an appreciation of the full-season circuits as well. So Toolshed is revisiting the 10 most notable individual seasons put together
Red alert: Stephenson walks it off for Cincinnati
Club's No. 4 prospect belts pinch-hit homer in opener of double dip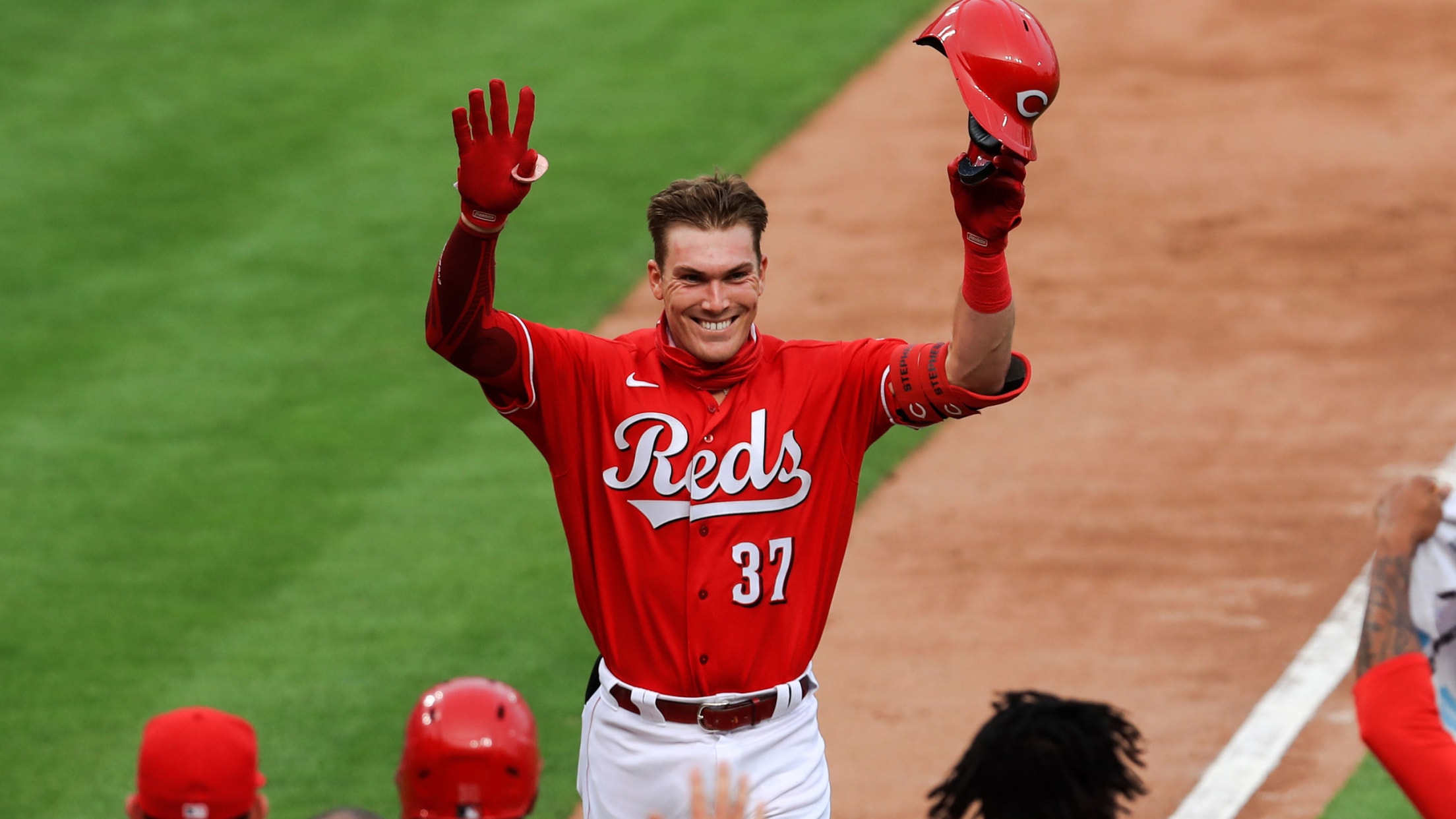 A run-of-the-mill home run just isn't enough for Tyler Stephenson. The No. 4 Reds prospect slugged a pinch-hit walk-off homer in the bottom of the seventh inning to lead Cincinnati past visiting Pittsburgh, 3-1, in the first game of Monday's doubleheader. The two-run blast was Stephenson's second roundtripper as a
Combs brought major smiles to Minors
Former Pirates prospect lost battle with ALS this month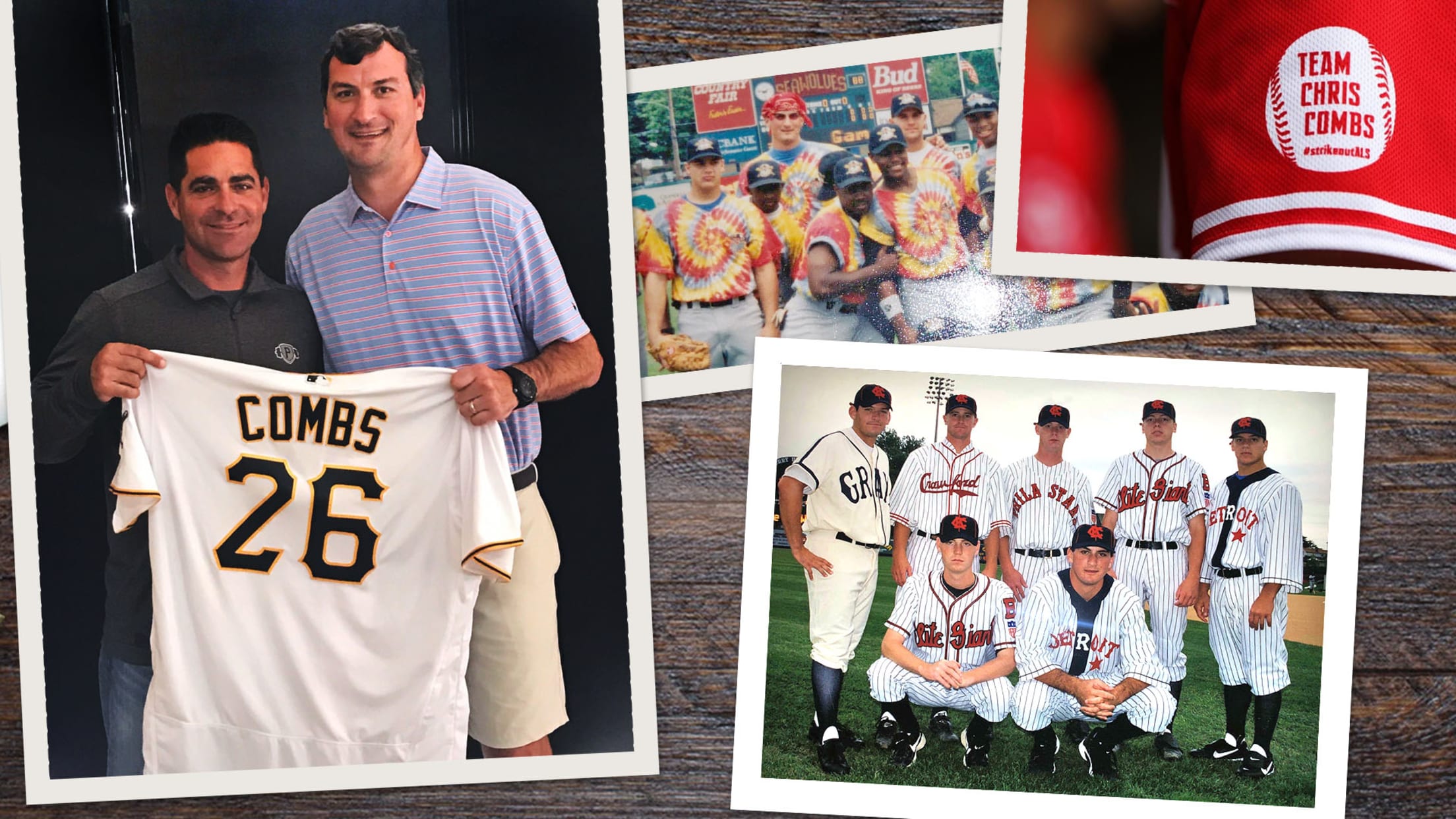 Paul Stabile felt like entering professional baseball meant starting life over. He was born in Brooklyn, went 33-0 as a high schooler on Staten Island and was selected in the eighth round of the 1987 Draft, thanks to a 202-strikeout season at a community college in Northern New Jersey. Beginning
The Road to The Show: Cubs' Amaya
Cubs No. 3 prospect has skills, mind-set to thrive behind plate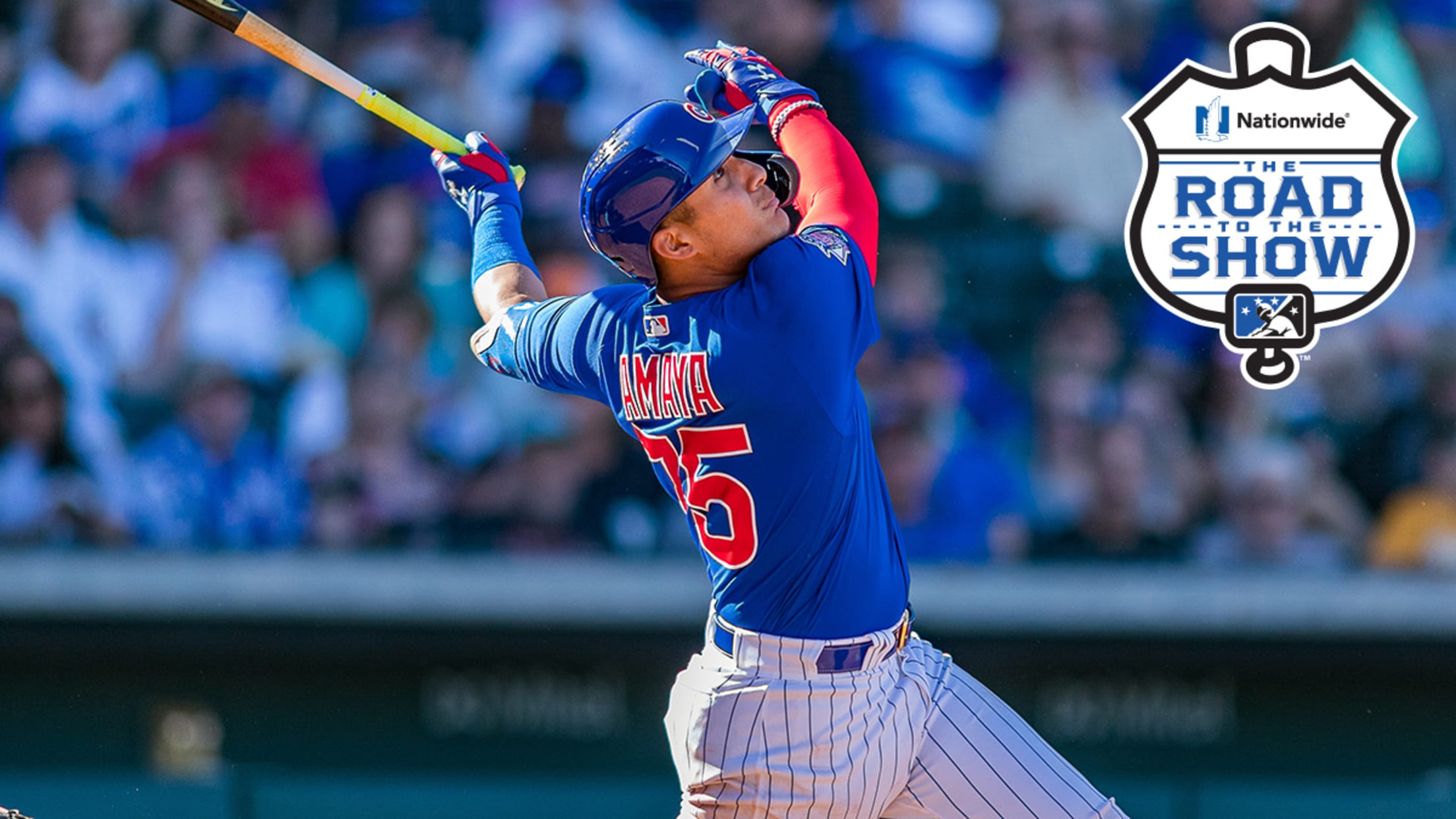 Each week, MiLB.com profiles an elite prospect by chronicling the steps he's taken to reach the brink of realizing his Major League dream. Here's a look at Chicago Cubs catcher Miguel Amaya. For more player journeys on The Road to The Show, click here.