With historic K's, Mitchell carved own legend
Teenage girl pitches for Lookouts, whiffs Yanks' Ruth, Gehrig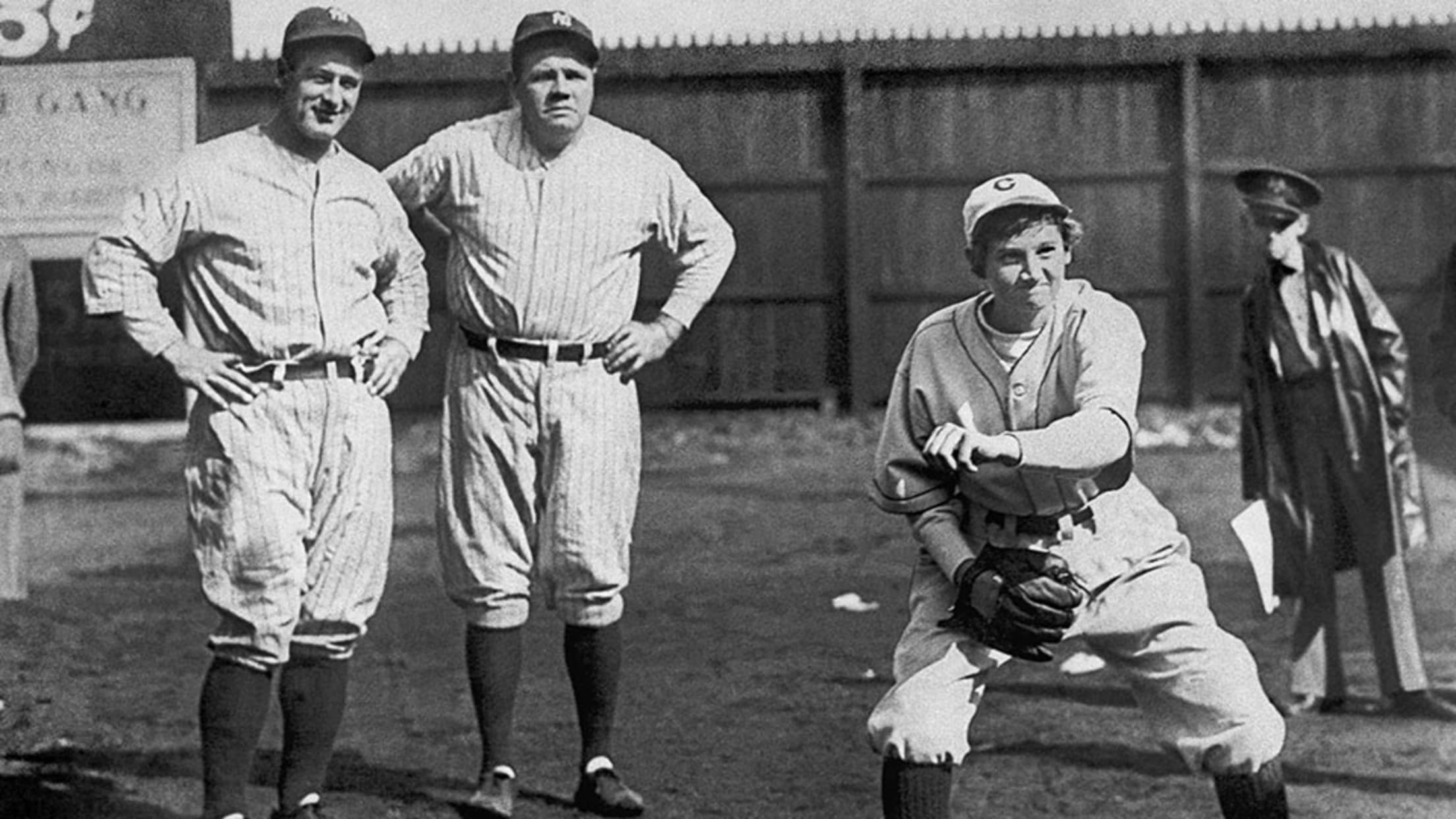 There are many legends surrounding Babe Ruth and his mighty bat, his larger-than-life persona that commanded every ballpark and every camera. But this tale is about the Great Bambino striking out and the pitcher who maybe fooled him.This is a story about a girl named Jackie.
In it for the long haul: A fan, remembered
An appreciation of Bruce Rogers, passionate High Desert supporter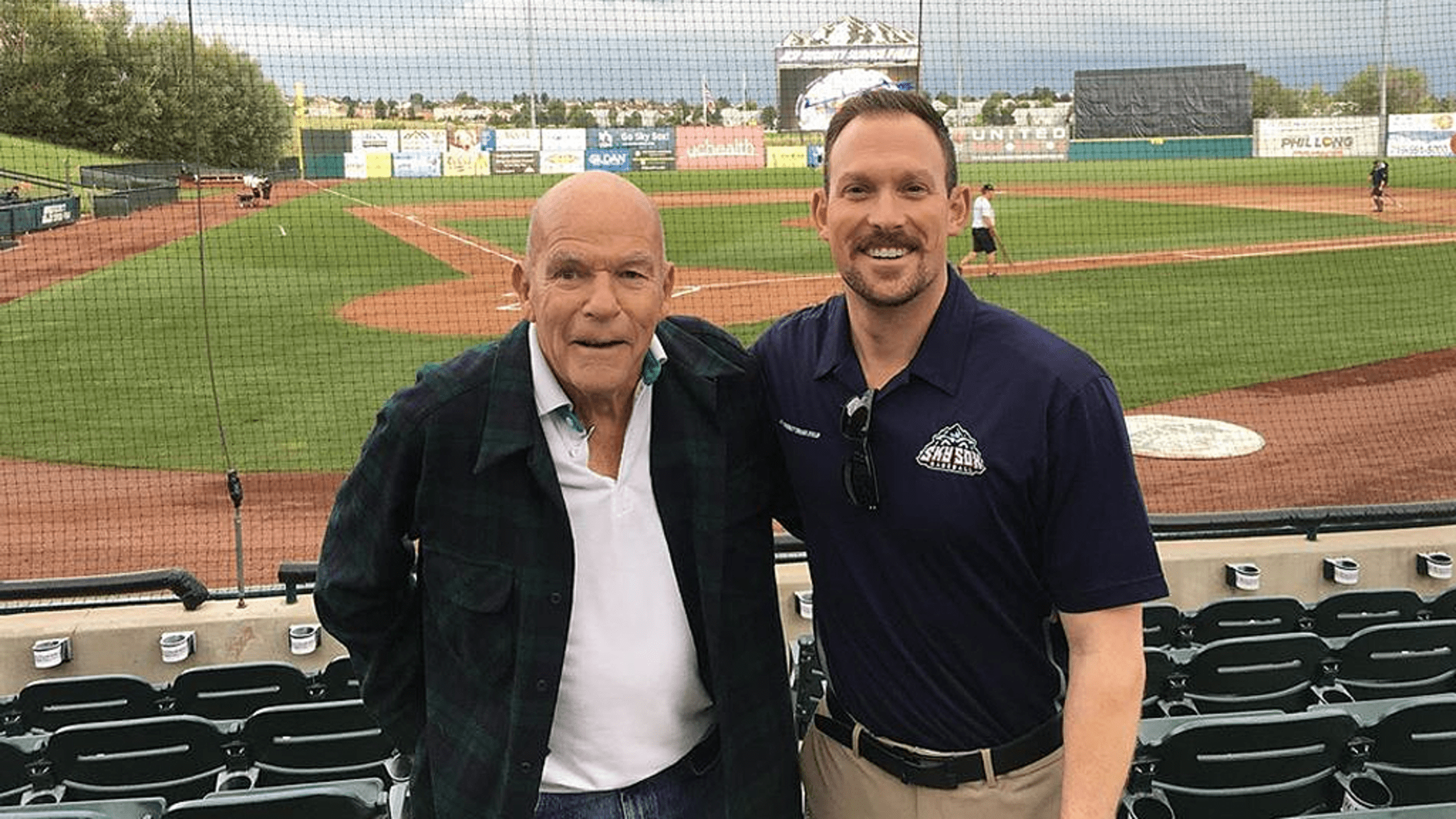 On Dec. 30, 2019, Bruce Rogers died at the age of 79. Rogers, who lived most of his life in Victorville, California, was a husband, father, military veteran and heavy haul trucker who enjoyed a career highlight of sorts when he transported a stolen one-man submarine back to its rightful
MiLB.com staffers chart dream road trips
Journeys would cover Minor Leagues across US (and Canada)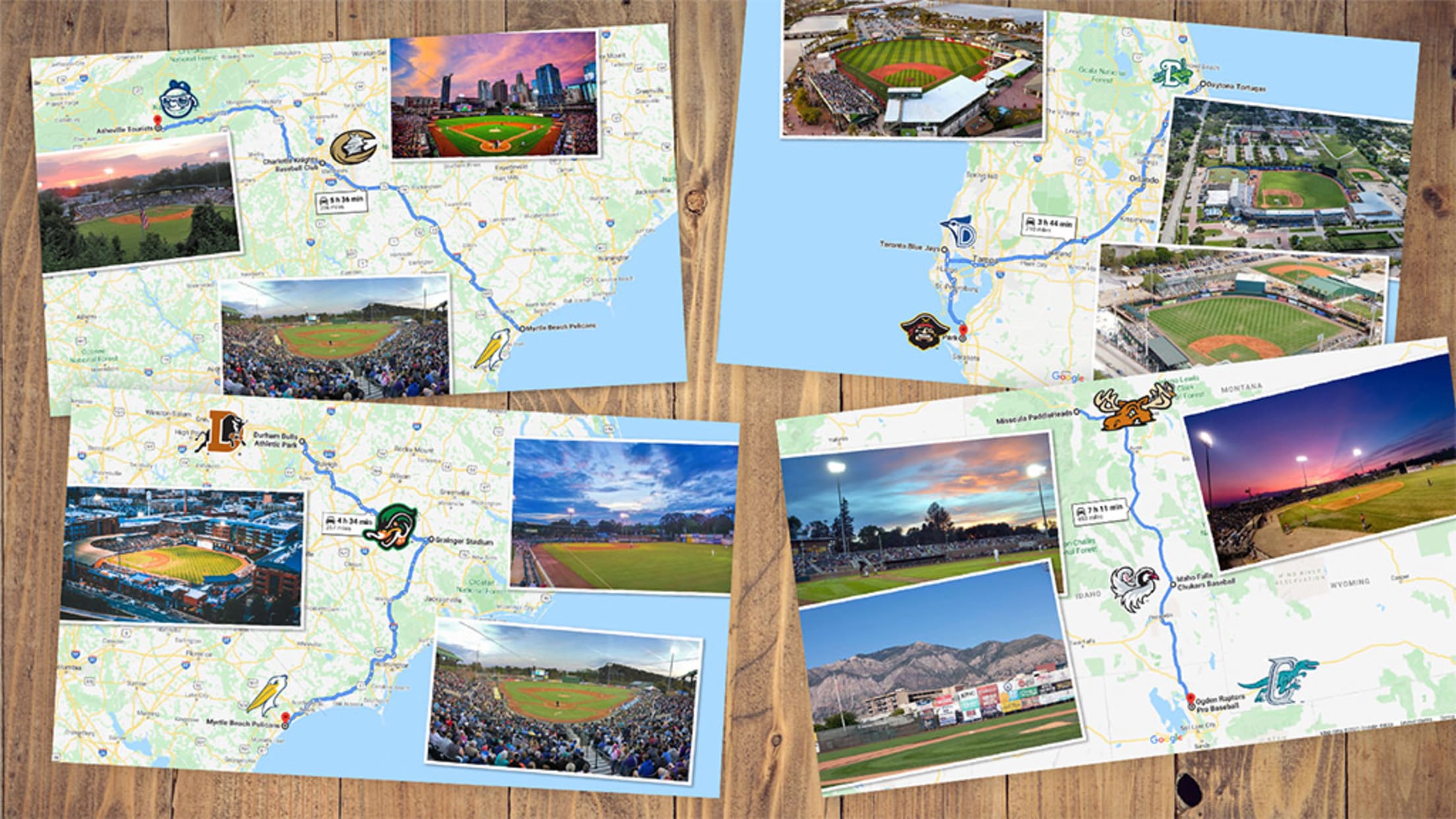 Recently, MiLB.com staffers pondered our favorite Minor League memories. That got us wondering about going the extra mile -- namely working up our dream road trips. And the results traverse the country, encompassing all levels and organizations of Minor League Baseball.
Working from Home journals: Making adjustments
MiLB front office staffers chronicle life during social distancing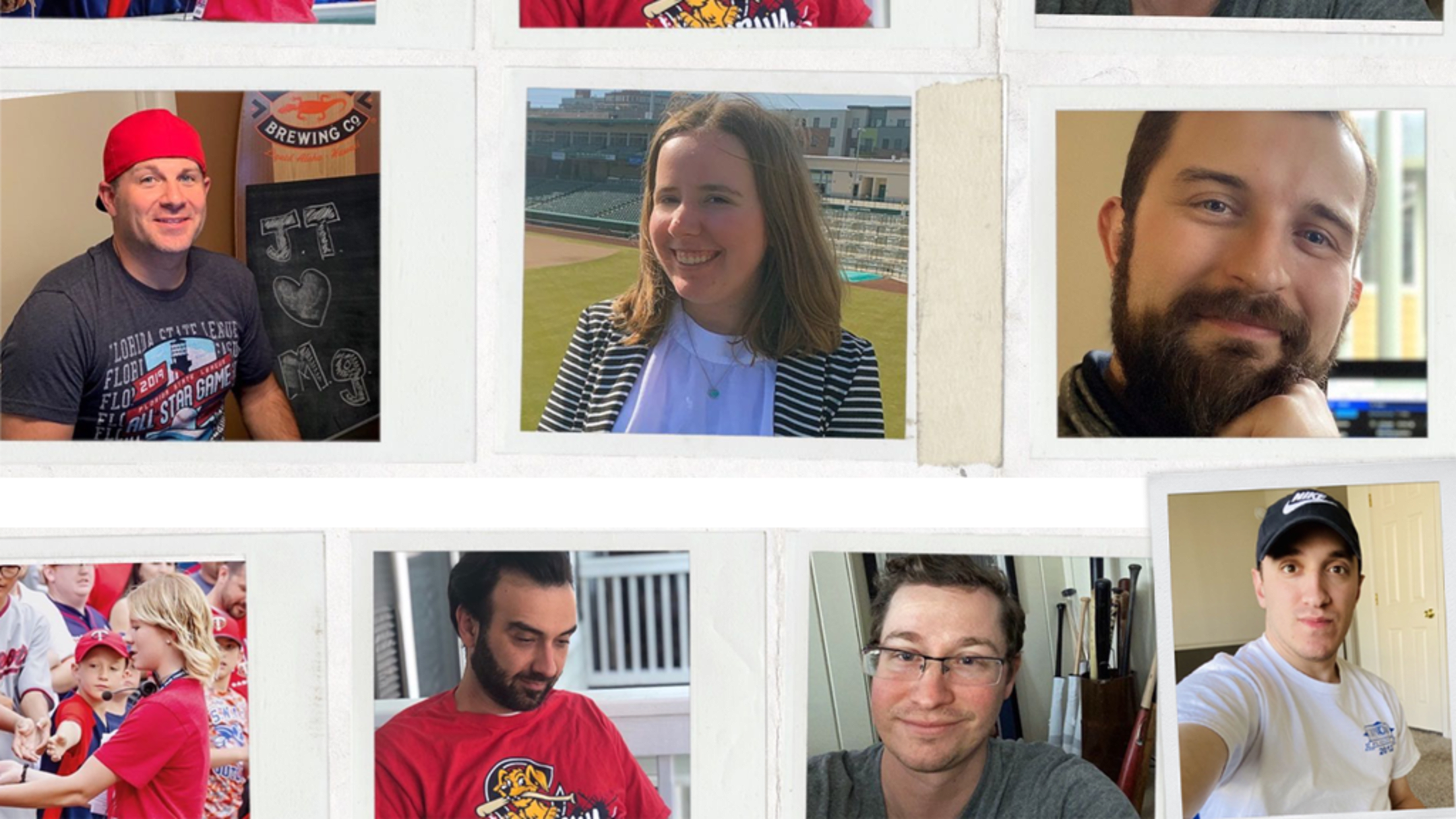 Baseball is a game of adjustments. These days, there are a lot of adjustments to be made. Instead of preparing for an imminent Opening Night, many Minor League Baseball team employees are now working from home. They're staying indoors, washing their hands and, to the extent possible, going about business as
Toolshed dream lineup: The 20-year-olds
Kelenic, Patiño lead strong class of those playing at 20 in '20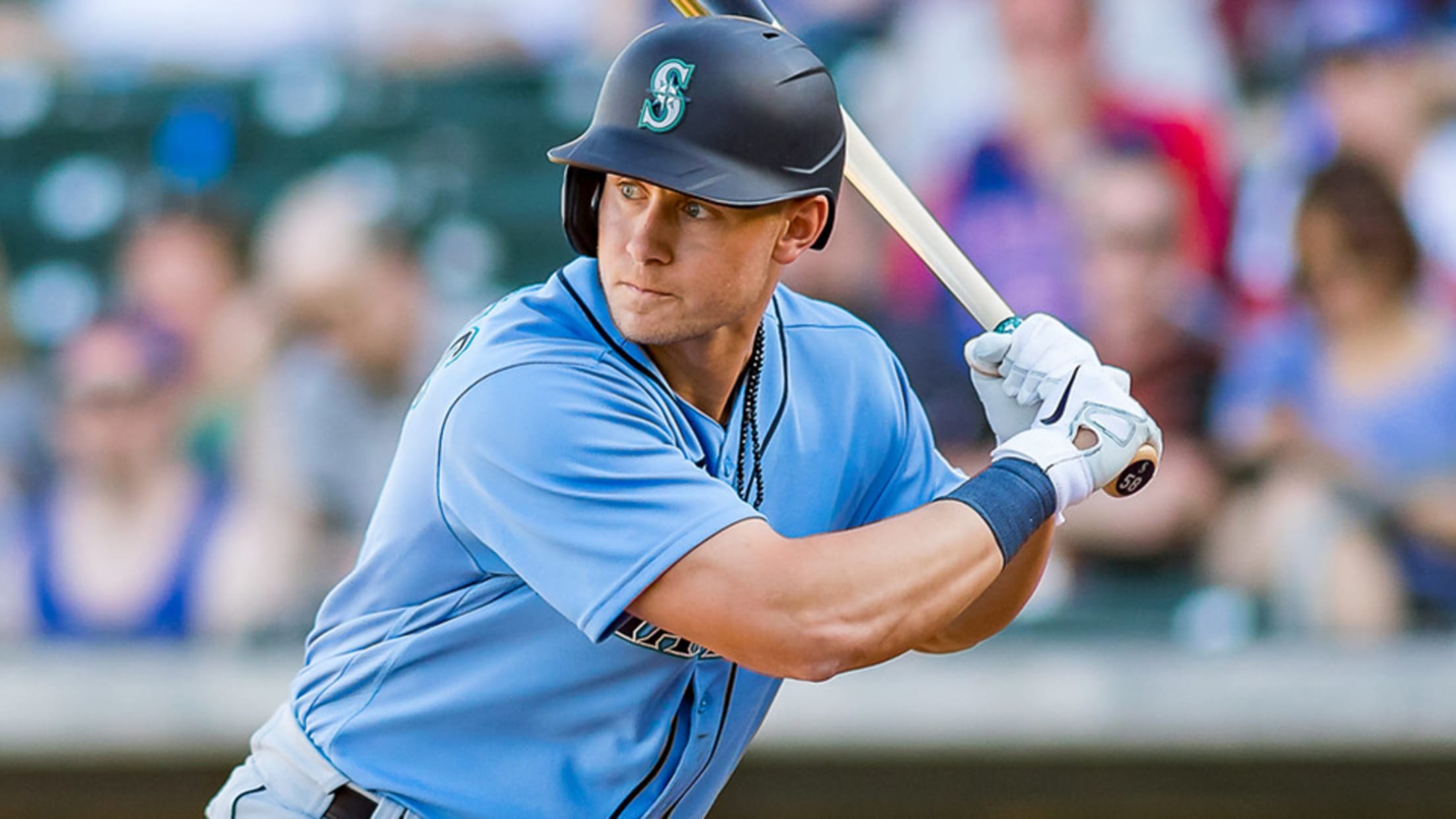 There may be no Minor League Baseball games yet, but that's not going to stop us from dreaming about lineups.In the coming weeks, Toolshed will craft the best possible prospect lineups, sorted by age. The opening edition focused on teenagers. This time, we turn our attention to prospects entering their age-20
Law swings for the fences against coronavirus
Former Minor Leaguer steps to the plate in fight against pandemic
Only the uninhabited reaches of the planet have been spared from the coronavirus. What began as a tidbit in the news has morphed into a worldwide pandemic that is stymying medical experts, crippling economies and frightening the nearly eight billion people who call Earth home.Yet in times of crisis, mankind
Buffalo baseball lore gets modern retelling
Overfield revives historian father's greatest work after 35 years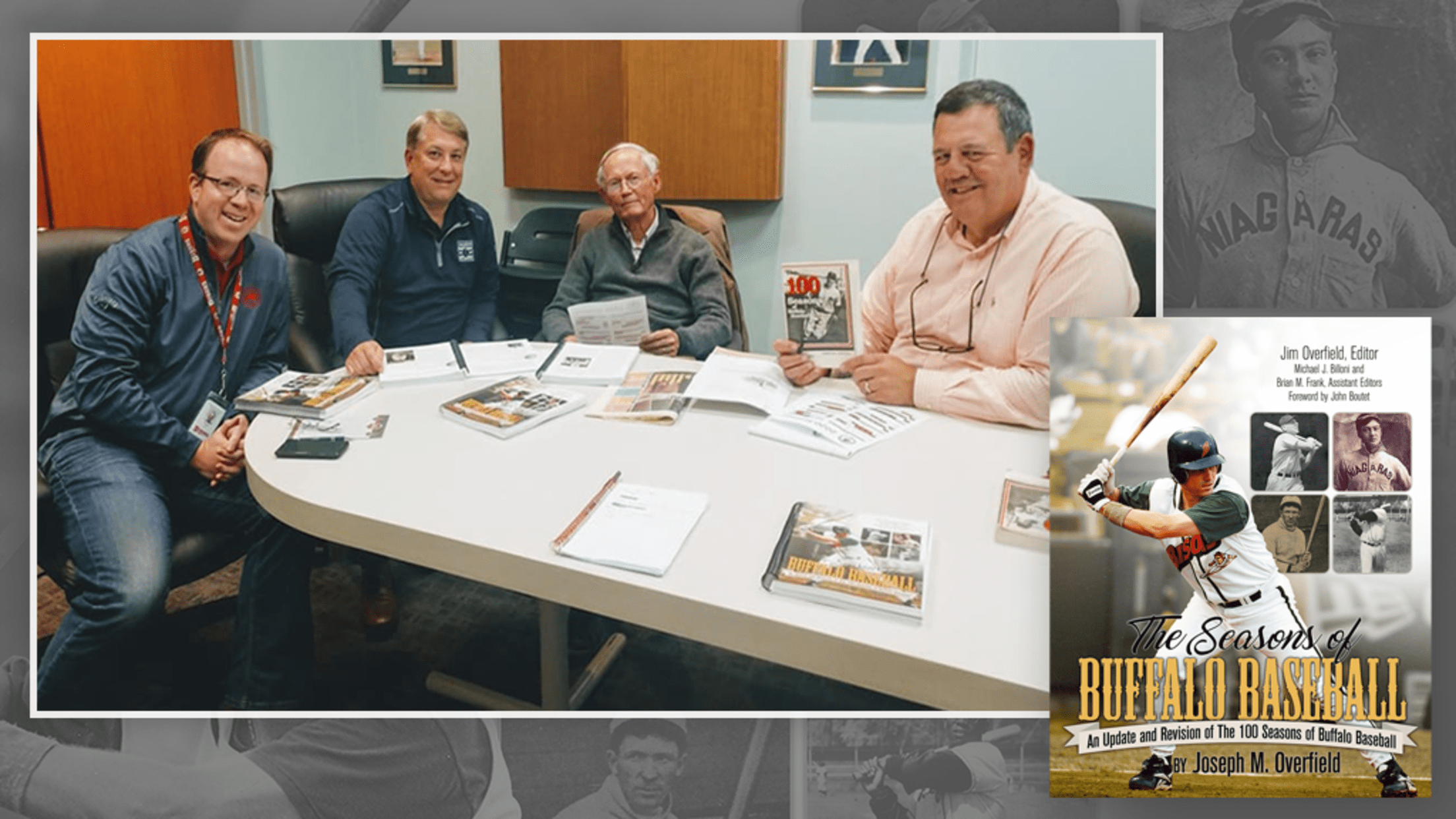 In some ways, Jim Overfield picked up his father's work long before it started.Joe Overfield began a day job for a local insurance company in the 1940s. But he published his passion project, "100 Seasons of Buffalo Baseball," in 1985. It was an encyclopedic opus written by a man whose
MiLB offering fans free preview of MiLB.TV
Streams available for 6,500 games from the 2019 season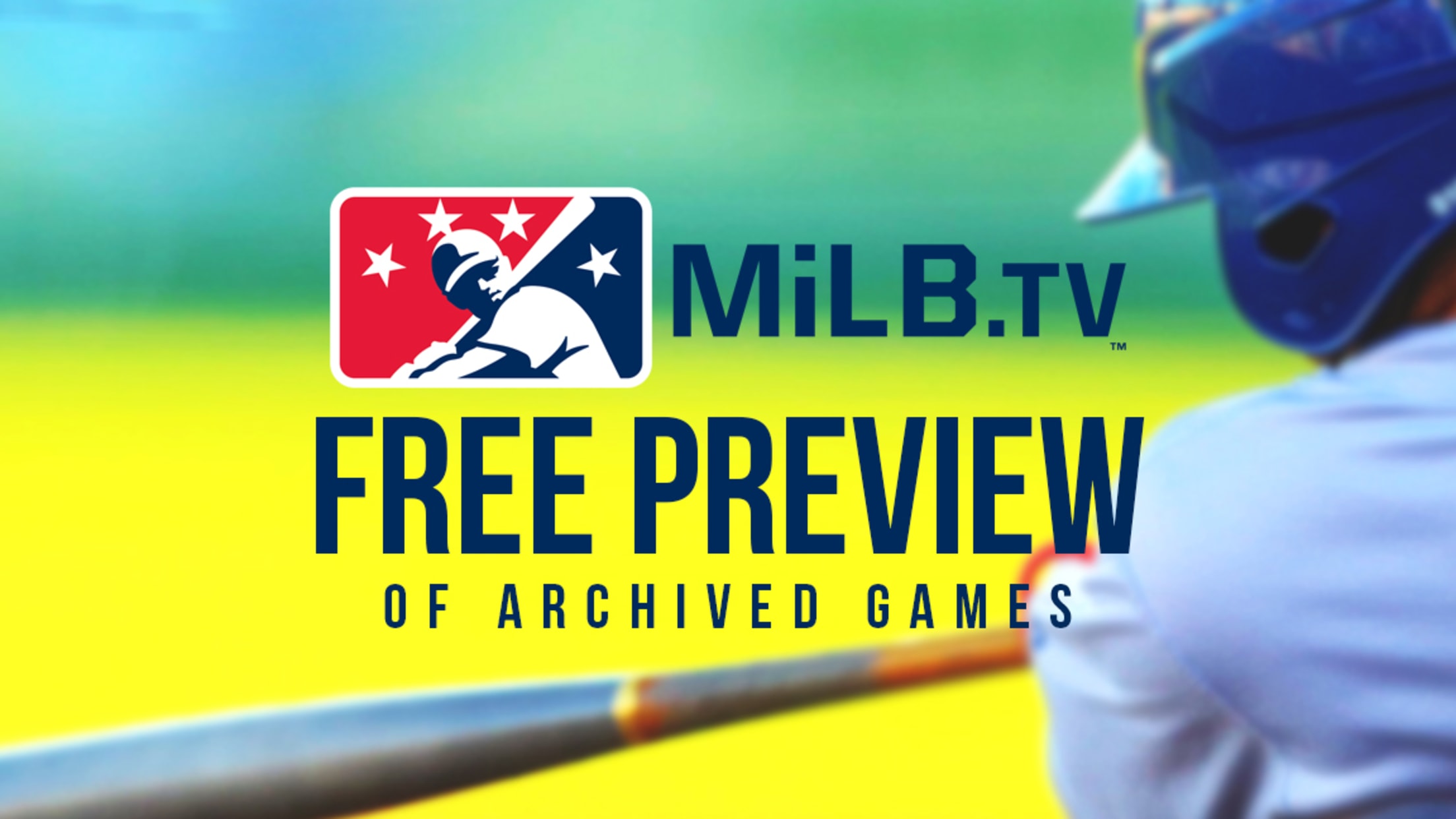 ST. PETERSBURG, Fla. -- Minor League Baseball™ (MiLB™) today announced it is offering a free preview of MiLB.TV ®, its subscription-based streaming service, to all fans during the delay of the 2020 season. New and existing subscribers are invited to stream more than 6,500 games from the 2019 season, beginning
Marlins option Harrison, Neidert to Triple-A
Outfielder, right-hander rank among system's top 10 prospects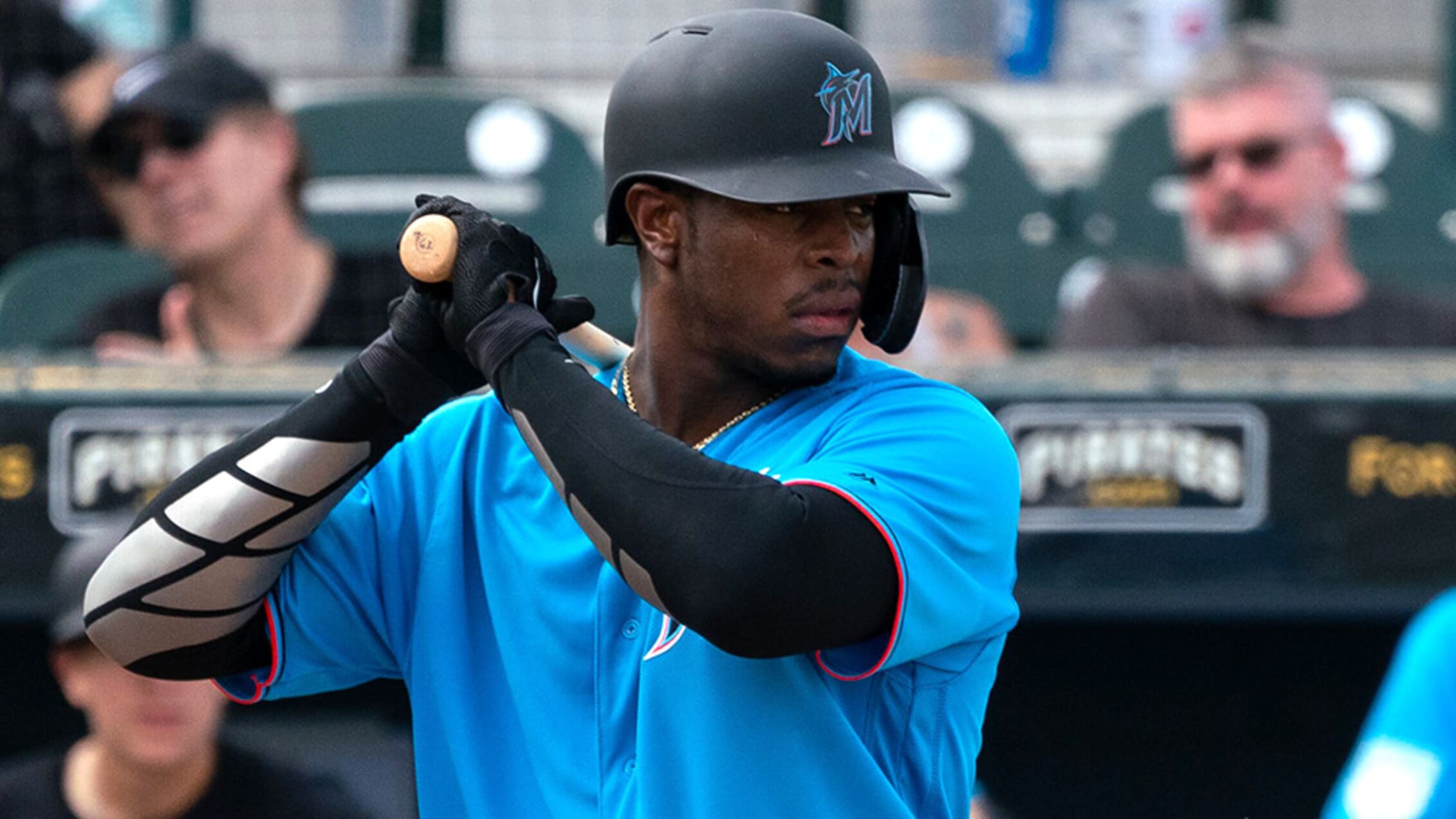 Two of the Marlins' top 10 prospects are heading to Triple-A Wichita.Outfielder Monte Harrison, ranked ninth in the system, and right-hander Nick Neidert (No. 10) have been optioned to the Pacific Coast League, the team announced Saturday.
Report: Twins' top trio assigned to Minors
Lewis, Kirilloff, Larnach all produced in Grapefruit League play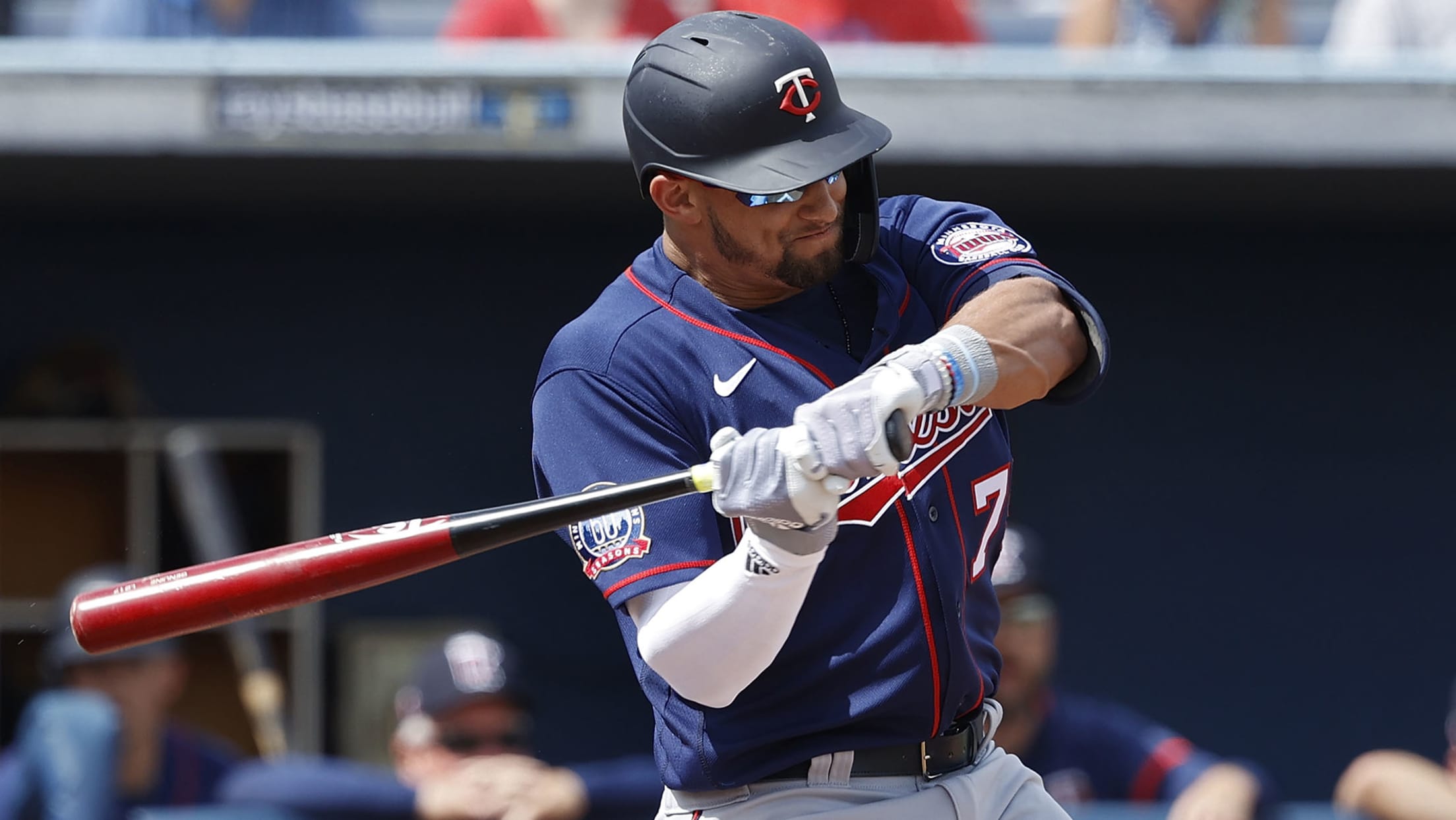 Just before Major League Baseball begins a roster freeze amid the COVID-19 pandemic, the top three prospects in the Twins system were reshuffled.Royce Lewis, MLB.com's ninth-ranked overall prospect, No. 32 Alex Kirilloff and No. 81 Trevor Larnach were assigned to Minor League camp, the Minneapolis Star Tribune reported Friday. The pause in
Toolshed: Dreaming of 2020 debuts
Predicting prospect arrivals under normal circumstances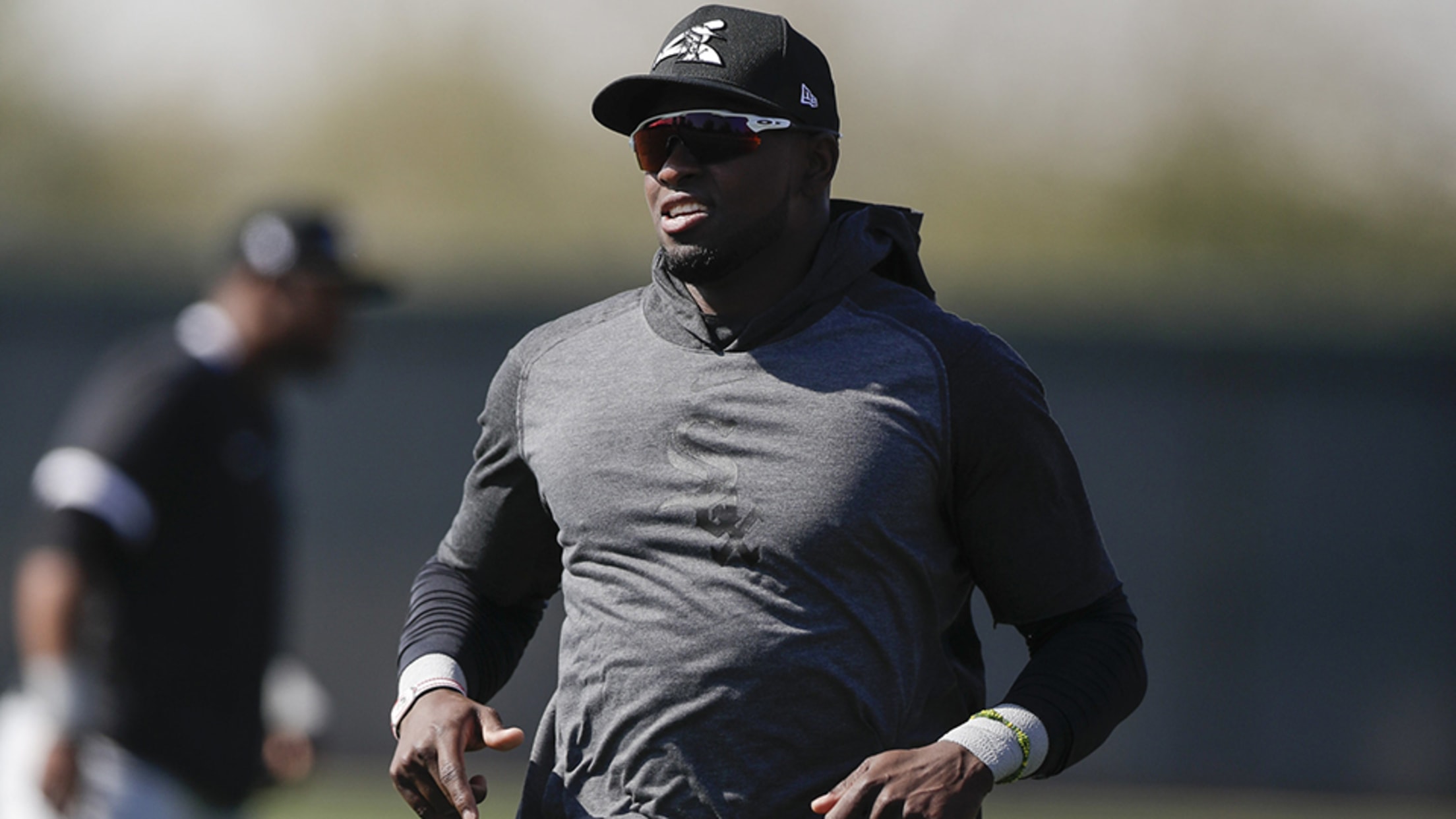 Major League Opening Day was meant to be Thursday, and eight more games were originally scheduled for Friday. We should be spending these days -- two weeks out from the original Minor League Opening Day -- talking about players achieving their dreams of reaching The Show for the first time.
Fans' guide to the best 2019 MiLB.TV games
From Mize to May, 10 standout performances to relive right now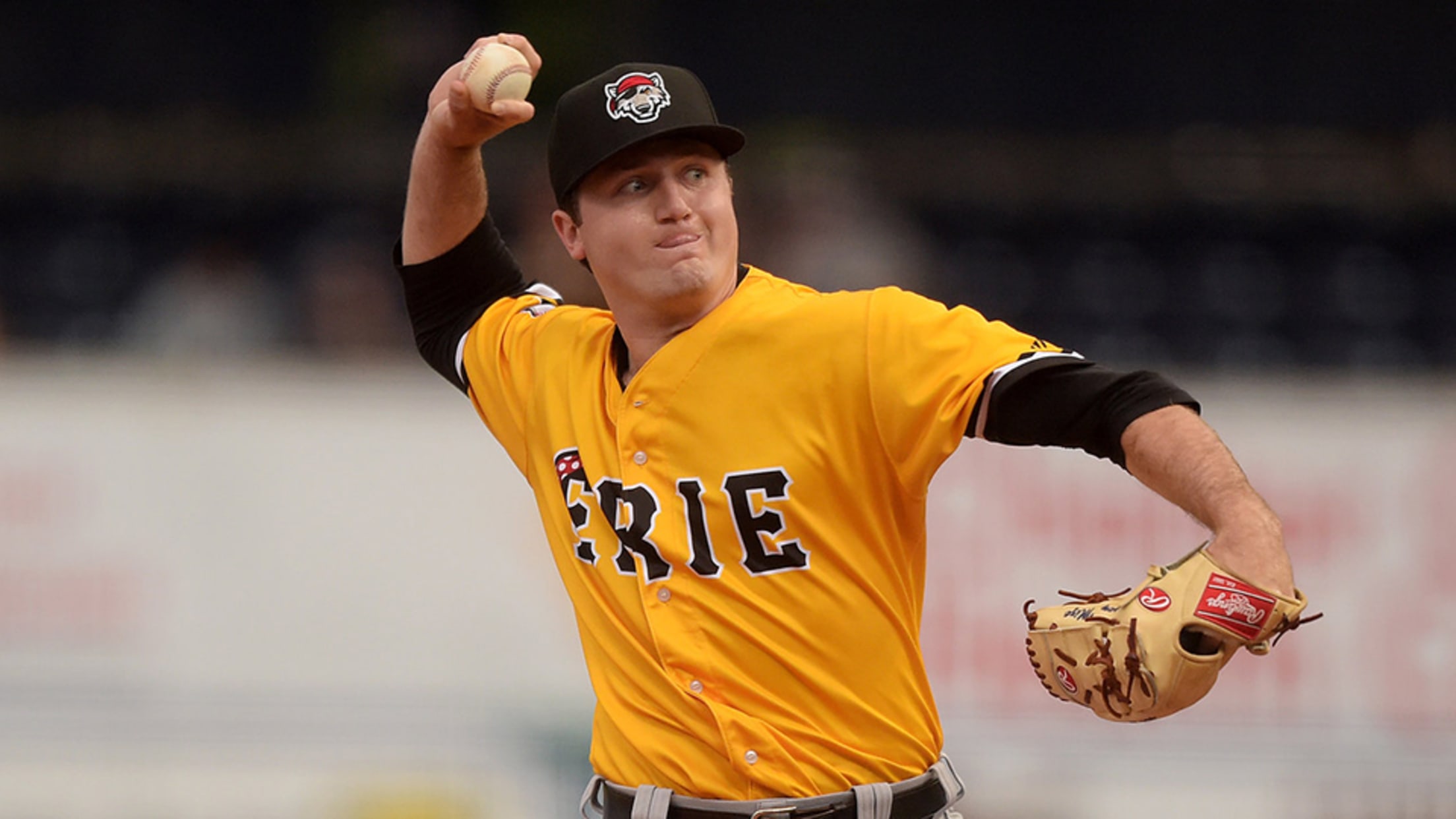 No-hitters. One game, one man, four home runs -- and a cycle. Epic entertainment.The 2019 Minor League Baseball season was full of amazing performances by individuals and teams alike. Now you can rewatch all these feats with a free MiLB.TV preview! (Non-subscribers will only need to create a MiLB.com account
White Sox option Kopech to Triple-A Charlotte
No. 20 overall prospect has not pitched since September 2018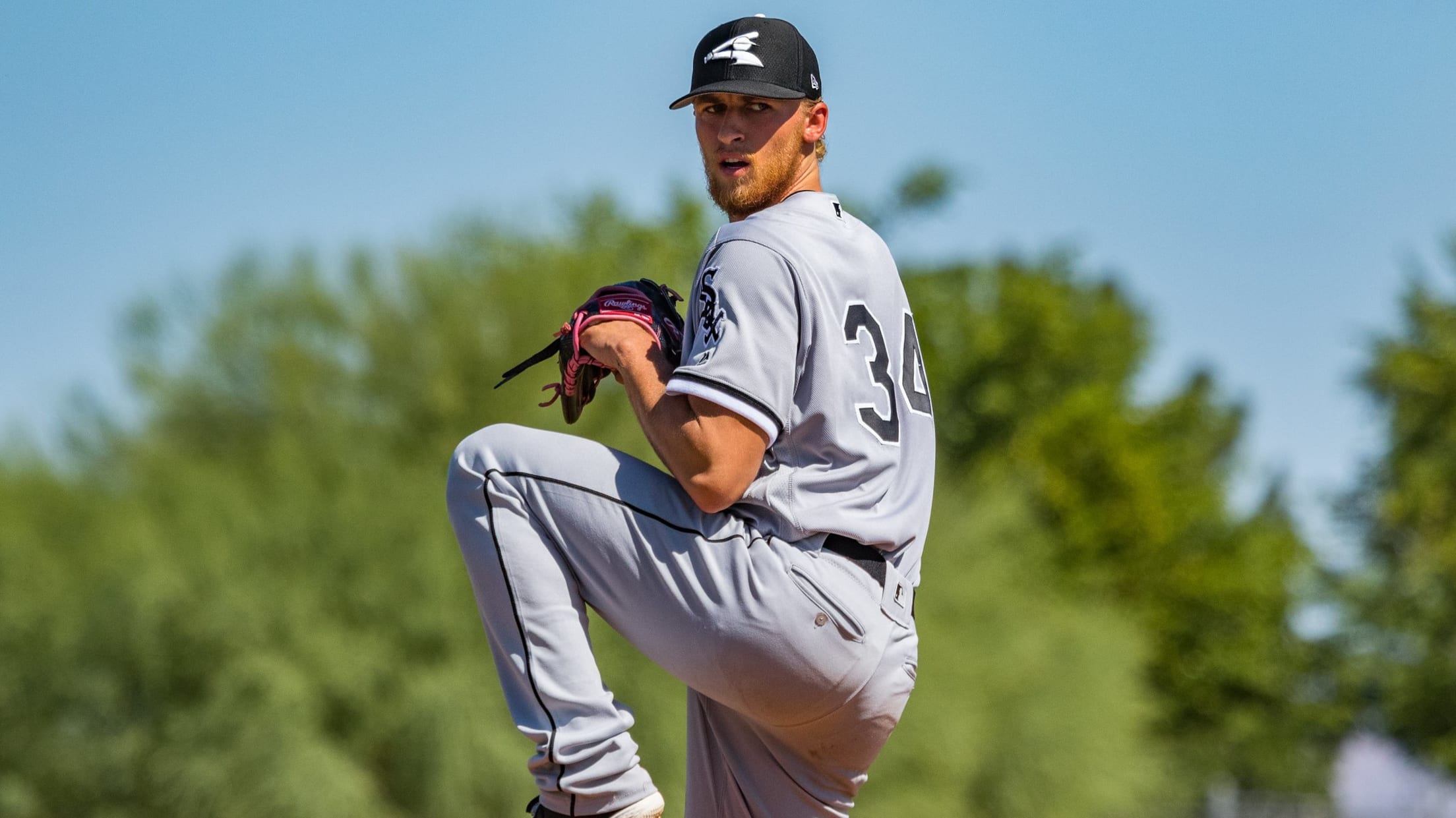 While there's no timetable for when baseball may resume, Michael Kopech will begin the year in the Minors when it does. The White Sox optioned their third-ranked prospect to Triple-A Charlotte on Thursday. Kopech, who had Tommy John surgery in 2018, made one Spring Training start on March 10 before the
Alone together: Teams forge connections
In time of isolation, Minors clubs across country show creativity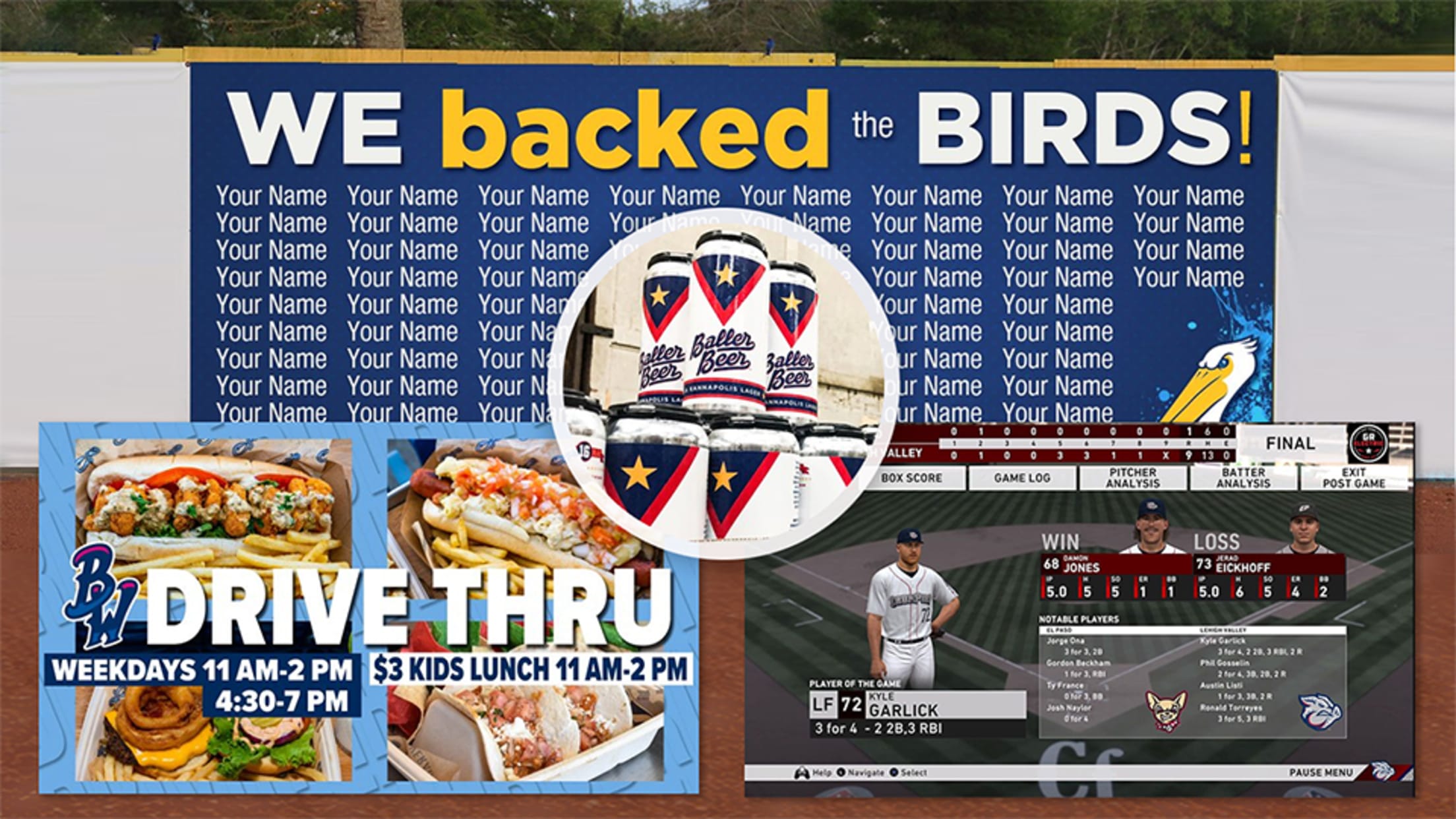 If you work in Minor League Baseball, the last week of March is crunch time. Opening Day looms and everyone, no matter their role, is checking last-minute to-do items off of what seems to be an endless list.
Rays option McKay to Triple-A Durham
No. 15 overall prospect returning to Minors when season begins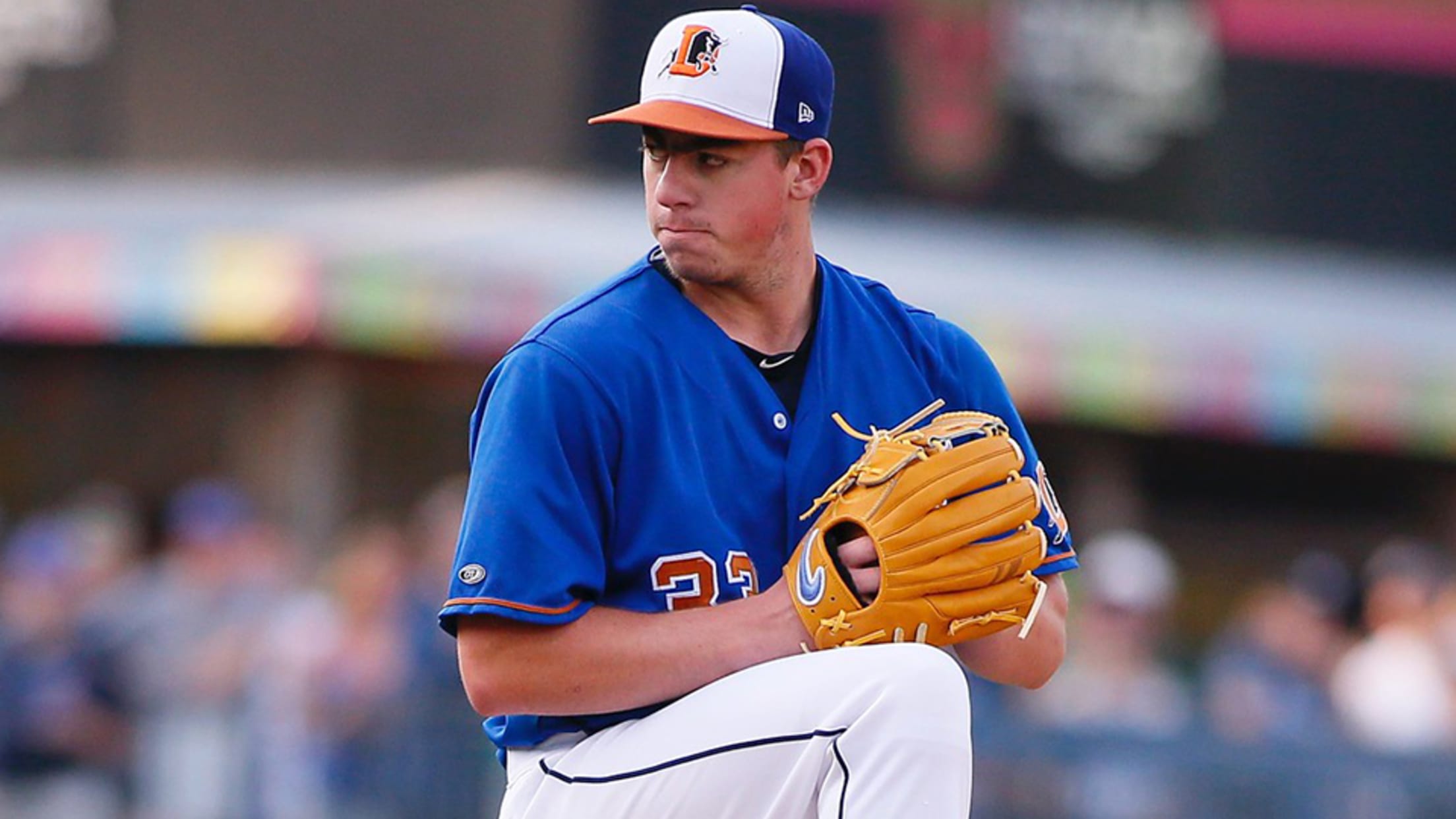 On what was meant to be Major League Opening Day, one of the game's top prospects found out what his opening assignment will be once the 2020 season begins in earnest.The Rays optioned Brendan McKay -- MLB.com's No. 15 overall prospect -- to Triple-A Durham on Thursday. No. 17 Tampa
MiLB.com staffers recall favorite memories
On and off the field, Minor League moments treasured to this day
A perfect game, a national anthem performance and a total eclipse. Just some of the Minor League moments that quickly came to mind for the MiLB.com editorial staff when asked to share some favorite memories. And that was just the tip of the iceberg. The following are recollections our staffers
Toolshed dream lineup: The teenagers
Picking best young prospects position by position entering 2020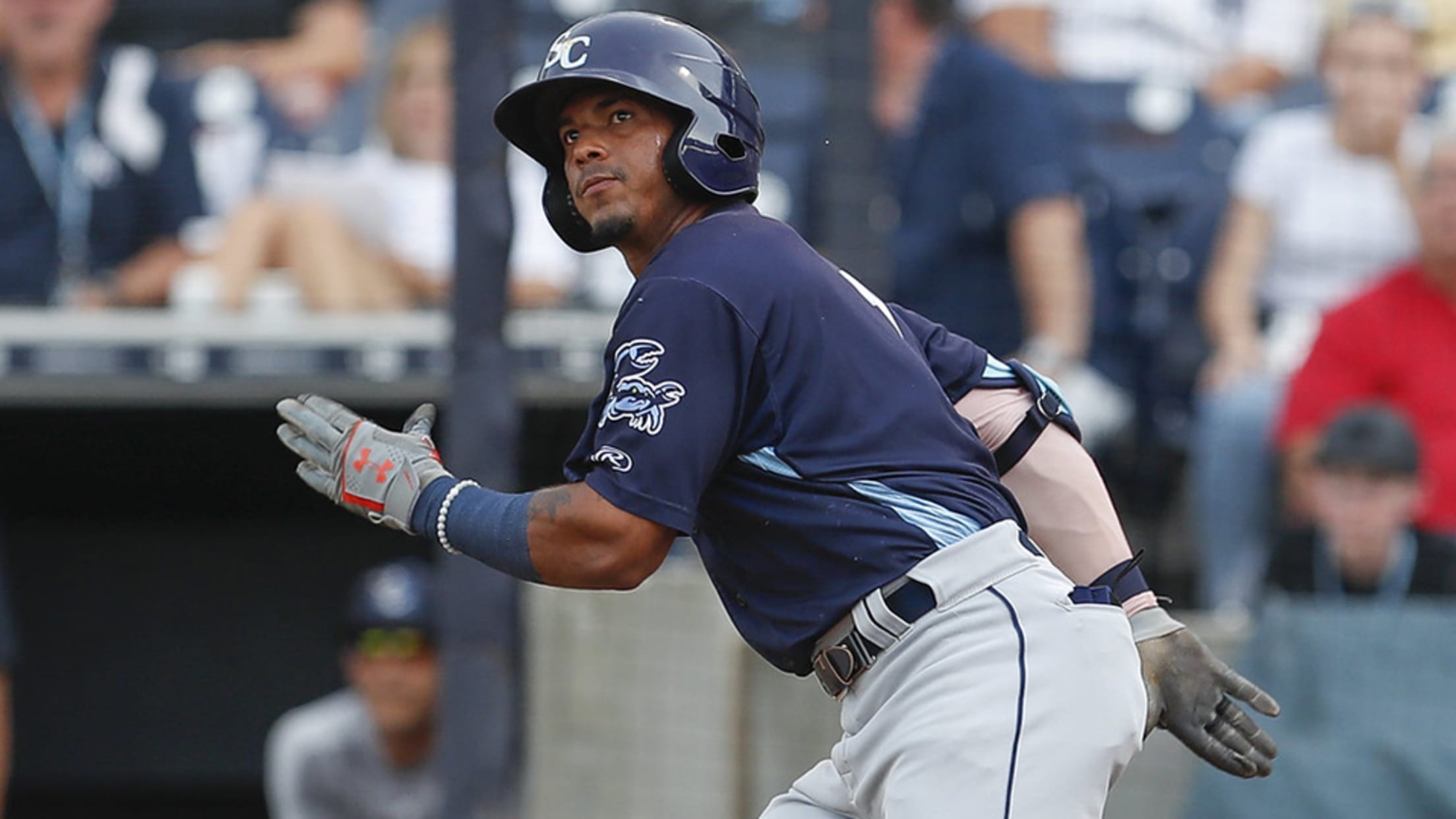 There may be no Minor League Baseball right now. That's not going to stop us from dreaming about lineups.In the coming weeks, Toolshed will craft the best possible prospect lineups, sorted by age groups. This opening edition focuses on teenagers, i.e., those who will be playing at age 17, 18
Minor League teams reminisce about retro logos
Burlington's tweet sparks trip down visual memory lane for clubs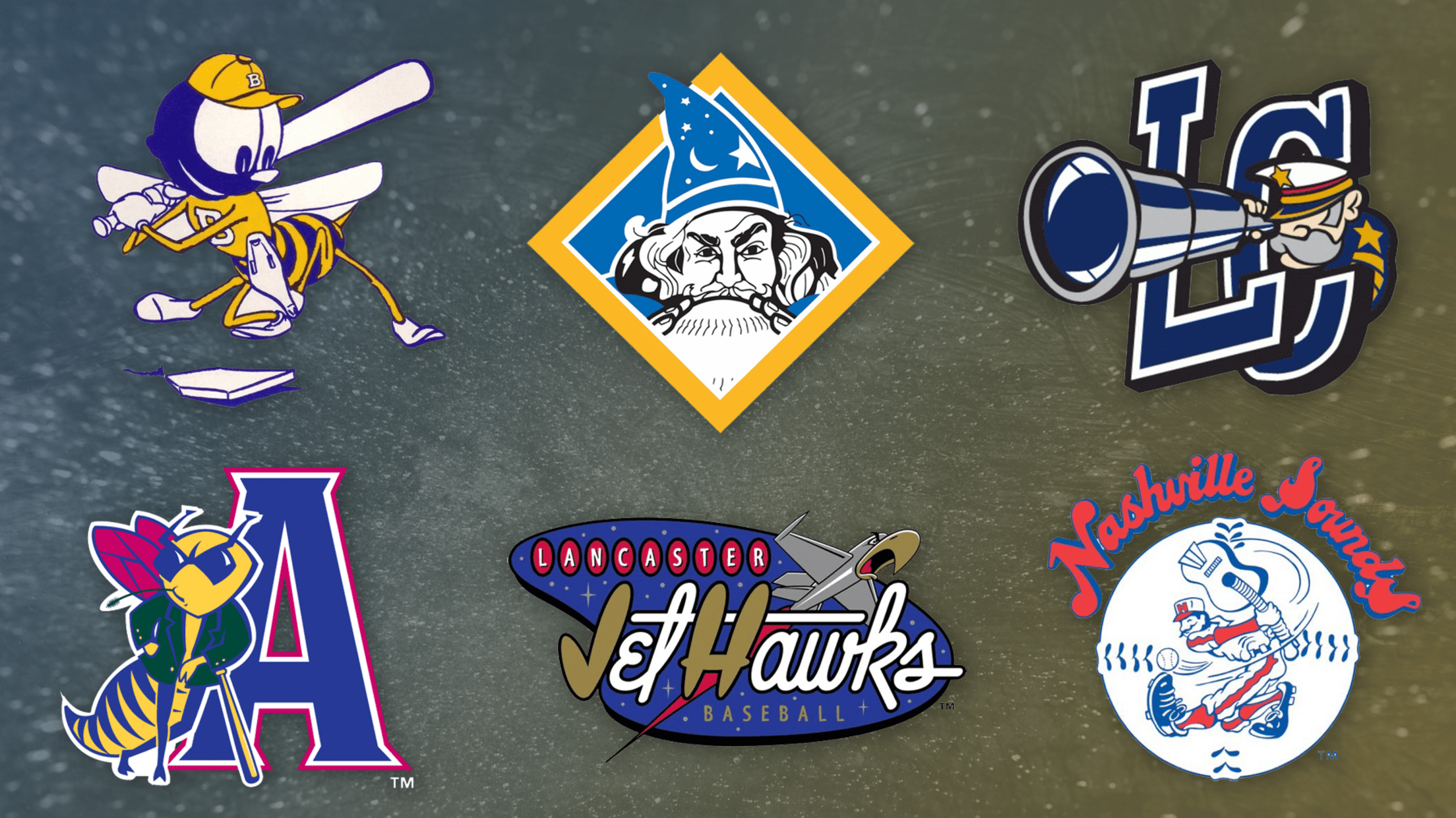 Like all of us, Minor League teams across the country are trying to navigate a new normal and figure out how to keep themselves occupied on this strange frontier. Fortunately, social media can be a tool to unite, as the Class A Burlington Bees discovered last week.Burlington invited teams around
Bishop bringing steady head into the future
Giants first-rounder poised for success when baseball resumes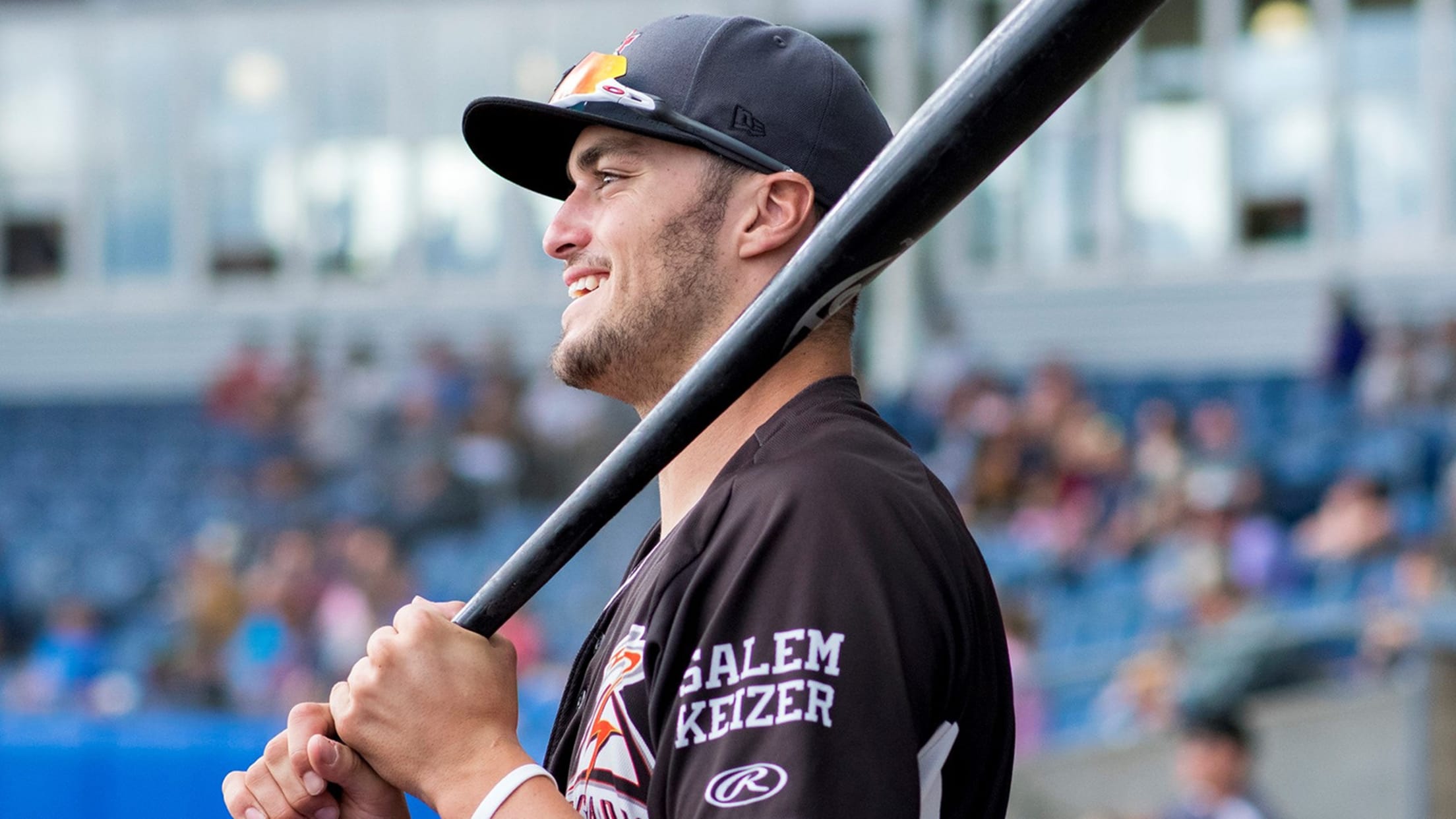 SCOTTSDALE, Arizona -- For Hunter Bishop, the last year has been all about learning to stay, in his words, "even-keeled."At 21 years old and in his first Spring Training -- which was cut short when baseball took a back seat to safety with the spread of the COVID-19 pandemic -- MLB.com's
Pirates' Hayes optioned to Triple-A Indy
No. 41 overall prospect to open back in Minors after solid spring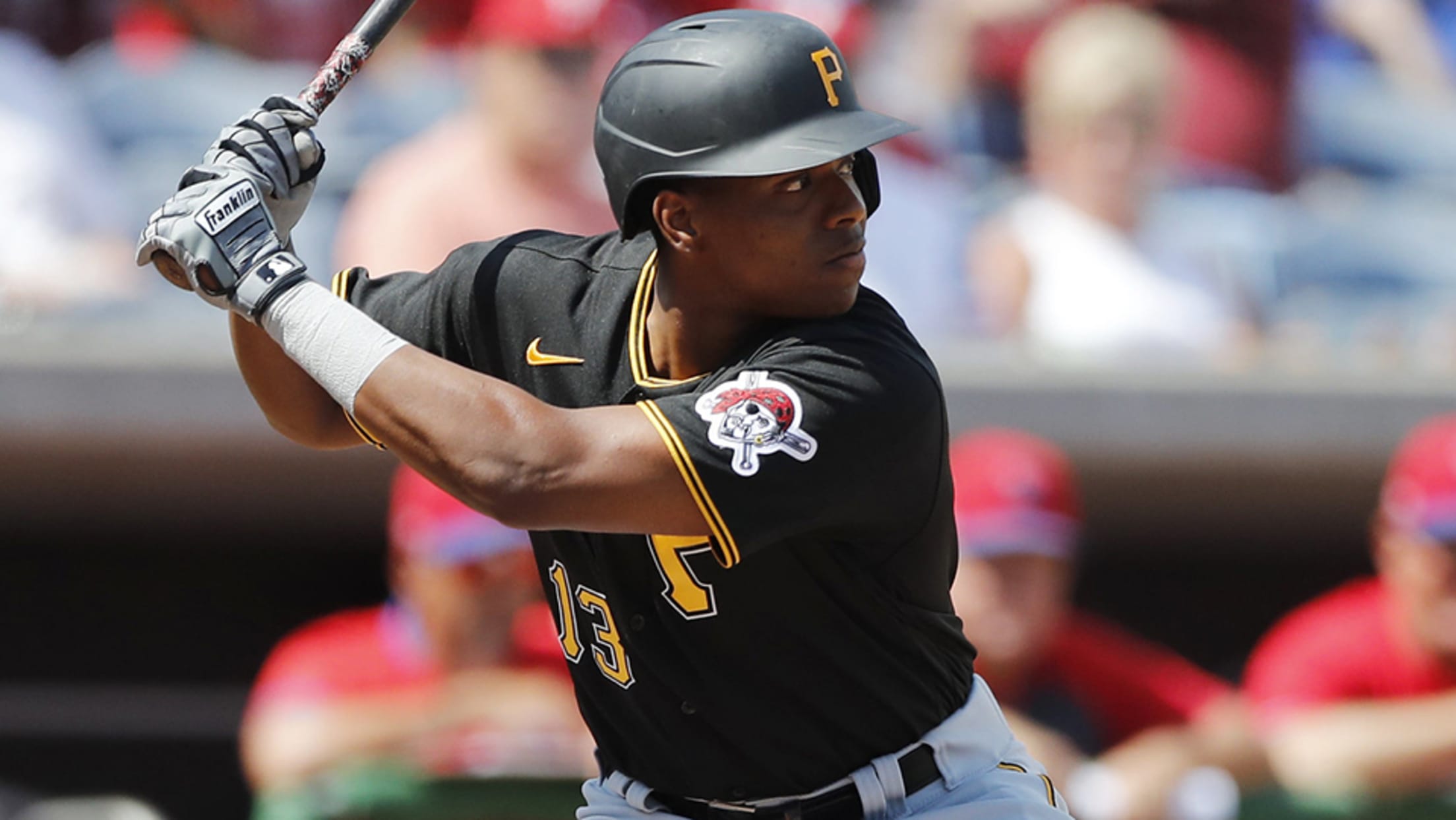 Unlike Jerry Seinfeld, Ke'Bryan Hayes actually wants to be a Pirate. Following Friday's news, he'll have to wait a little longer to get that official designation. Pittsburgh optioned MLB.com's No. 41 overall prospect to Triple-A Indianapolis, the organization announced. Right-handers Geoff Hartlieb, Yacksel Ríos and Edgar Santana, left-hander Sam Howard, infielder Cole Tucker and outfielder Jason
Toolshed: Farms prep for FSL robot umps
Players, organizations going to learn on the go under coming system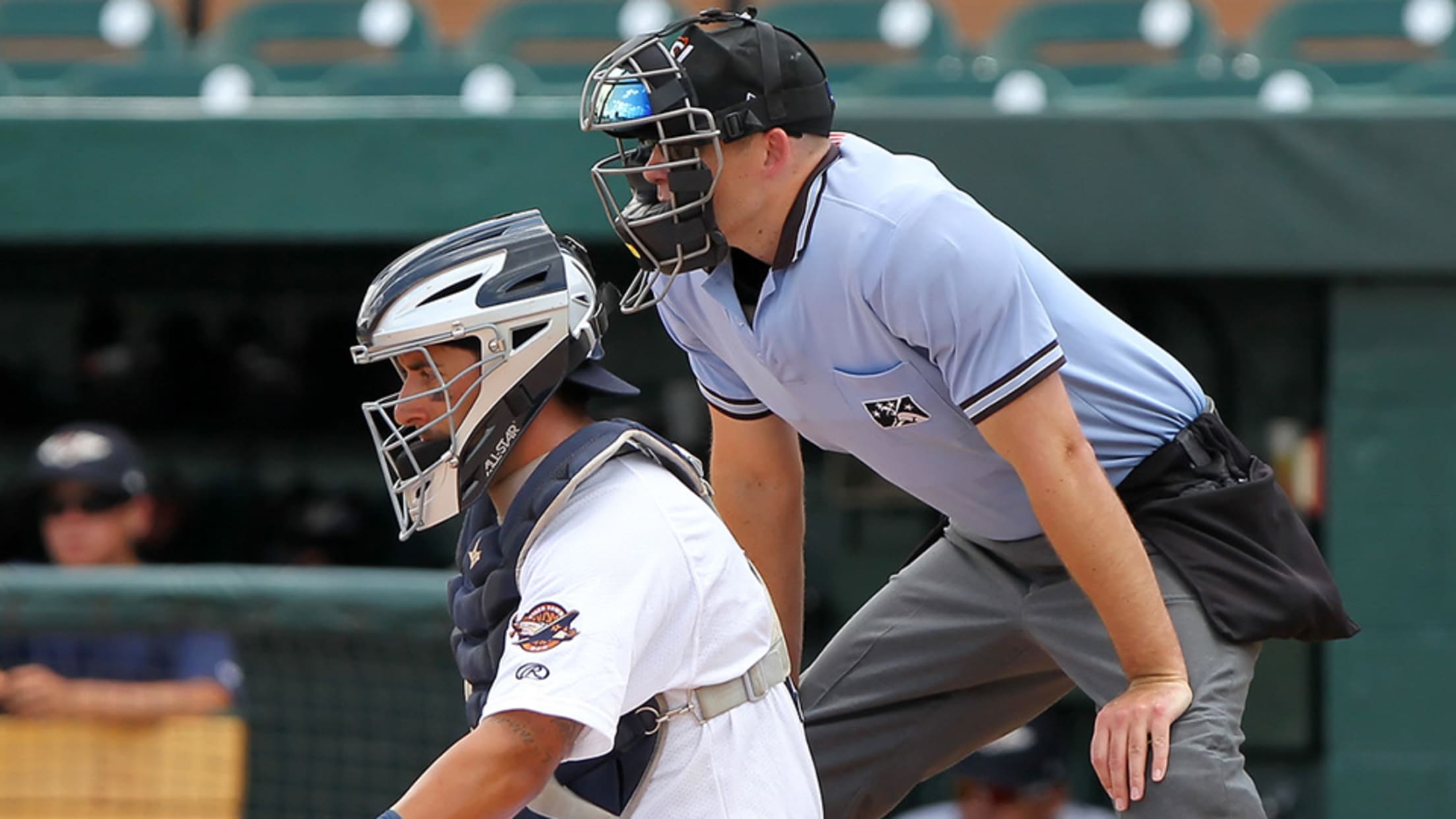 It's going to be some time before the Florida State League begins play, but when it does, the Sunshine State's Class A Advanced circuit will usher in a whole new era of baseball.During the 2020 season, nine of the FSL's 11 stadiums will use HawkEye technology to call balls and
Mets option Giménez to Triple-A
No. 84 overall prospect appeared in 14 Grapefruit League games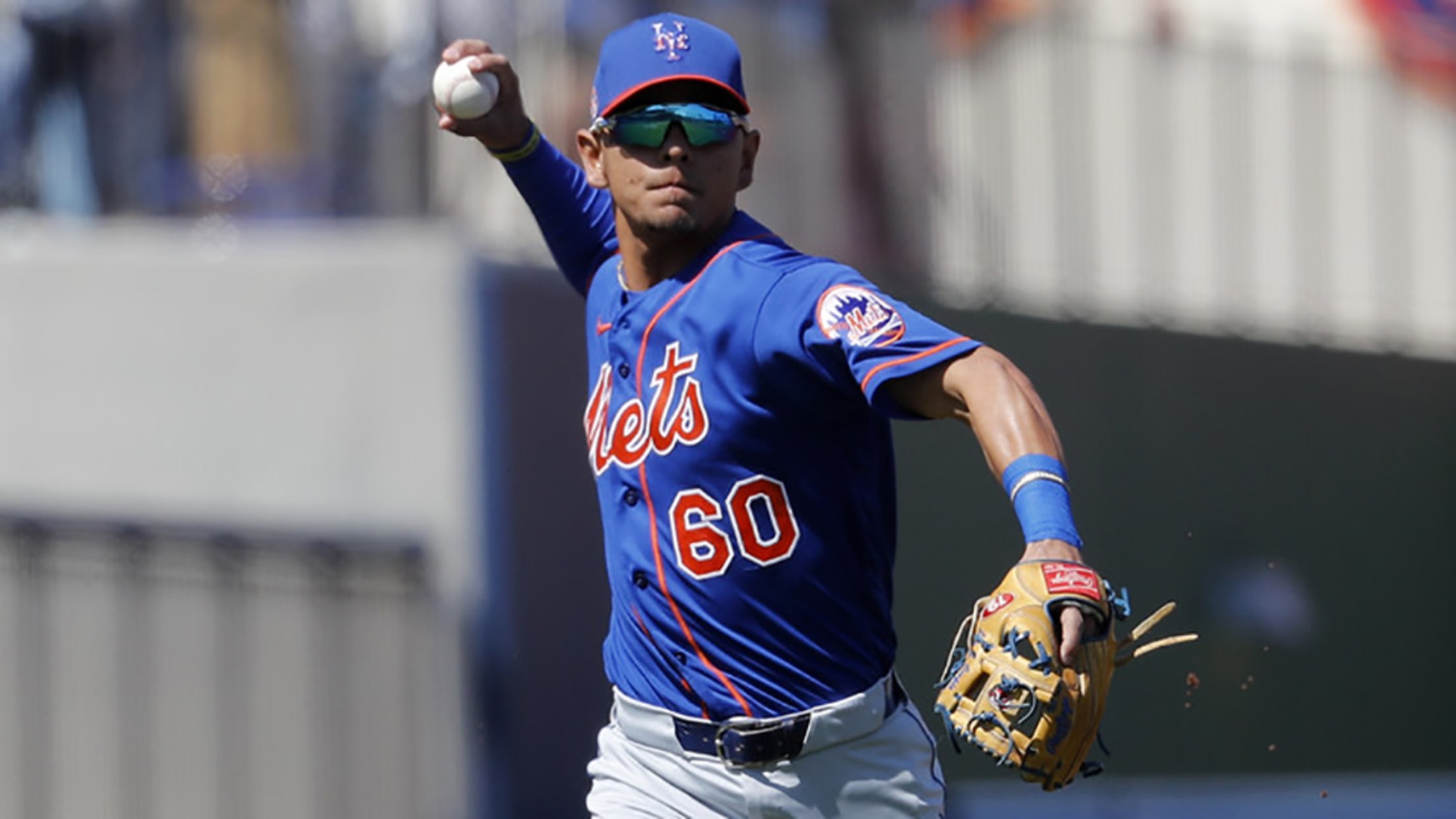 When the 2020 regular season does start, it will be a while longer until Mets fans can step right up and meet Andrés Giménez.The Mets have optioned MLB.com's No. 84 overall prospect to Triple-A Syracuse, the organization announced Friday. No. 26 Mets prospect Ali Sanchez and right-hander Tyler Bashlor also were
Padres' Lawson, Munoz to miss '20 season
No. 16 prospect, fellow righty undergo Tommy John surgery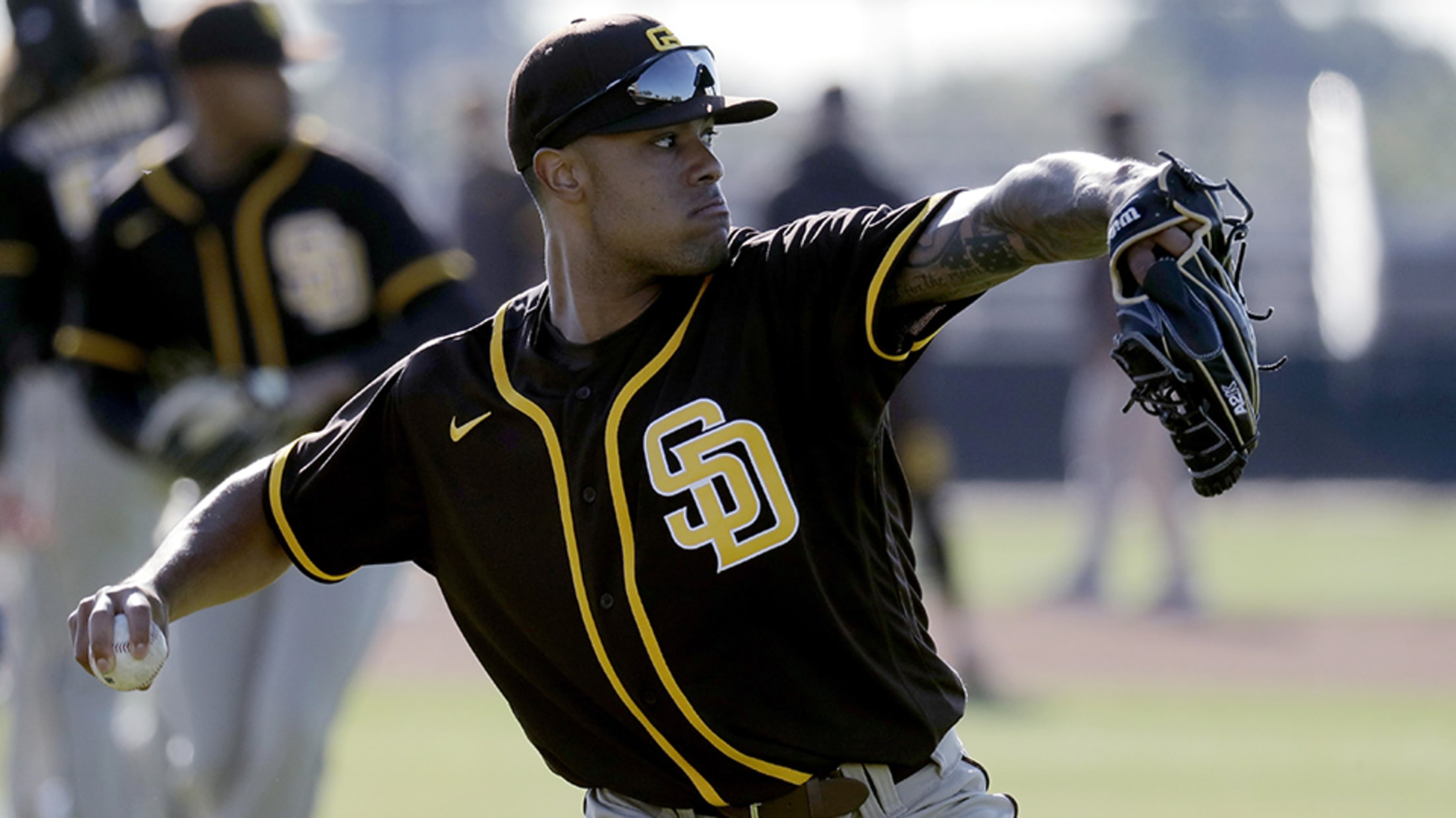 If and when baseball returns in 2020, the Padres will be without two talented right-handers.Reggie Lawson, San Diego's No. 16 prospect, and 21-year-old Andres Munoz both underwent Tommy John surgery Friday. With rehabilitation from the reconstructive elbow procedure usually lasting 12-15 months, both pitchers will miss whatever competition plays out
Prospects keep busy while staying safe
Players practice social distancing with video games, golf and more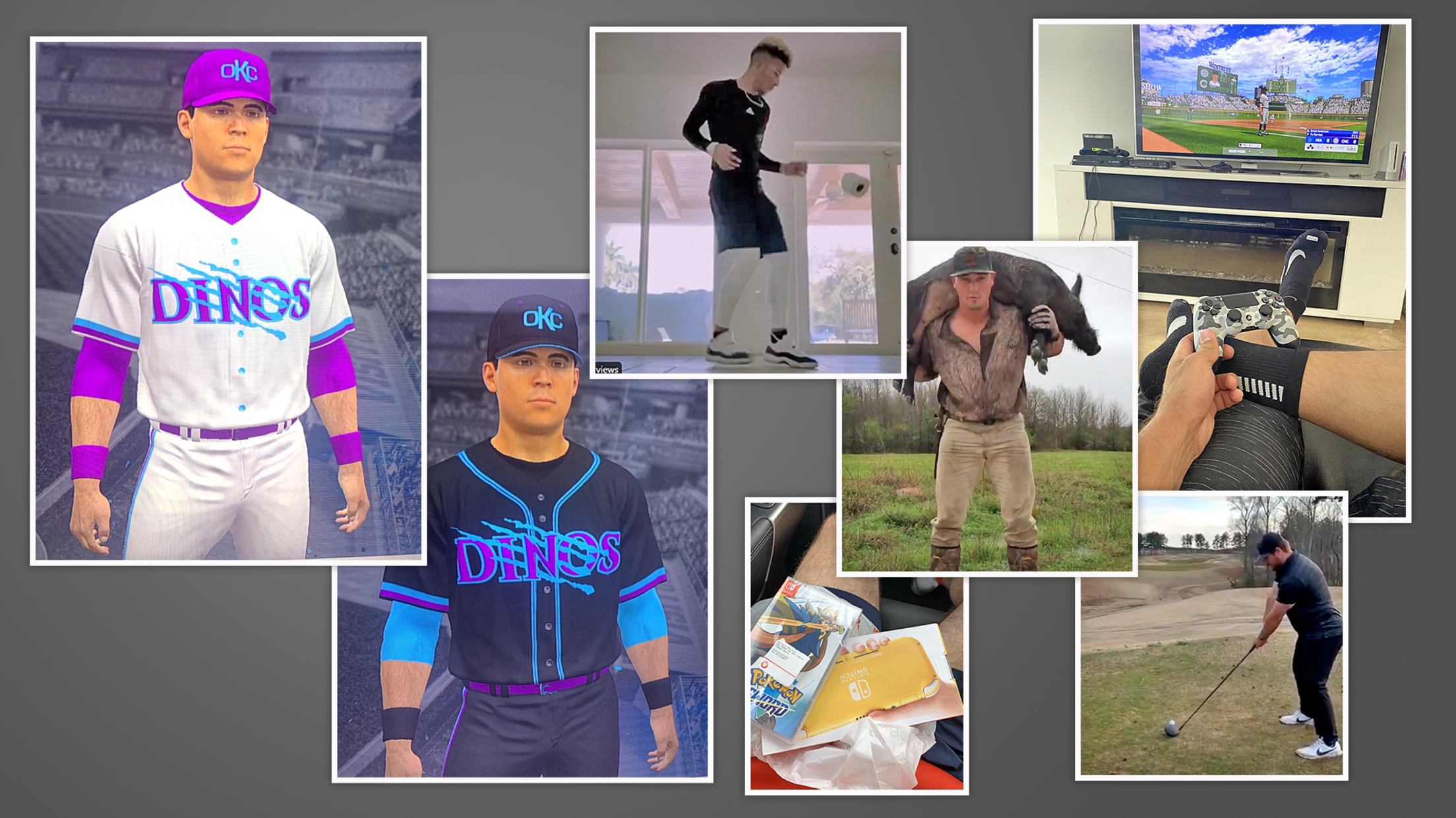 Putting the safety of players, fans and employees first, Major League Baseball (and subsequently Minor League Baseball) joined the rest of the sports world by halting play, in this case by suspending Spring Training and delaying Opening Day in an effort to fight the COVID-19 pandemic. While the decision is
Mountcastle among Orioles reassigned
No. 94 overall prospect optioned to Triple-A Norfolk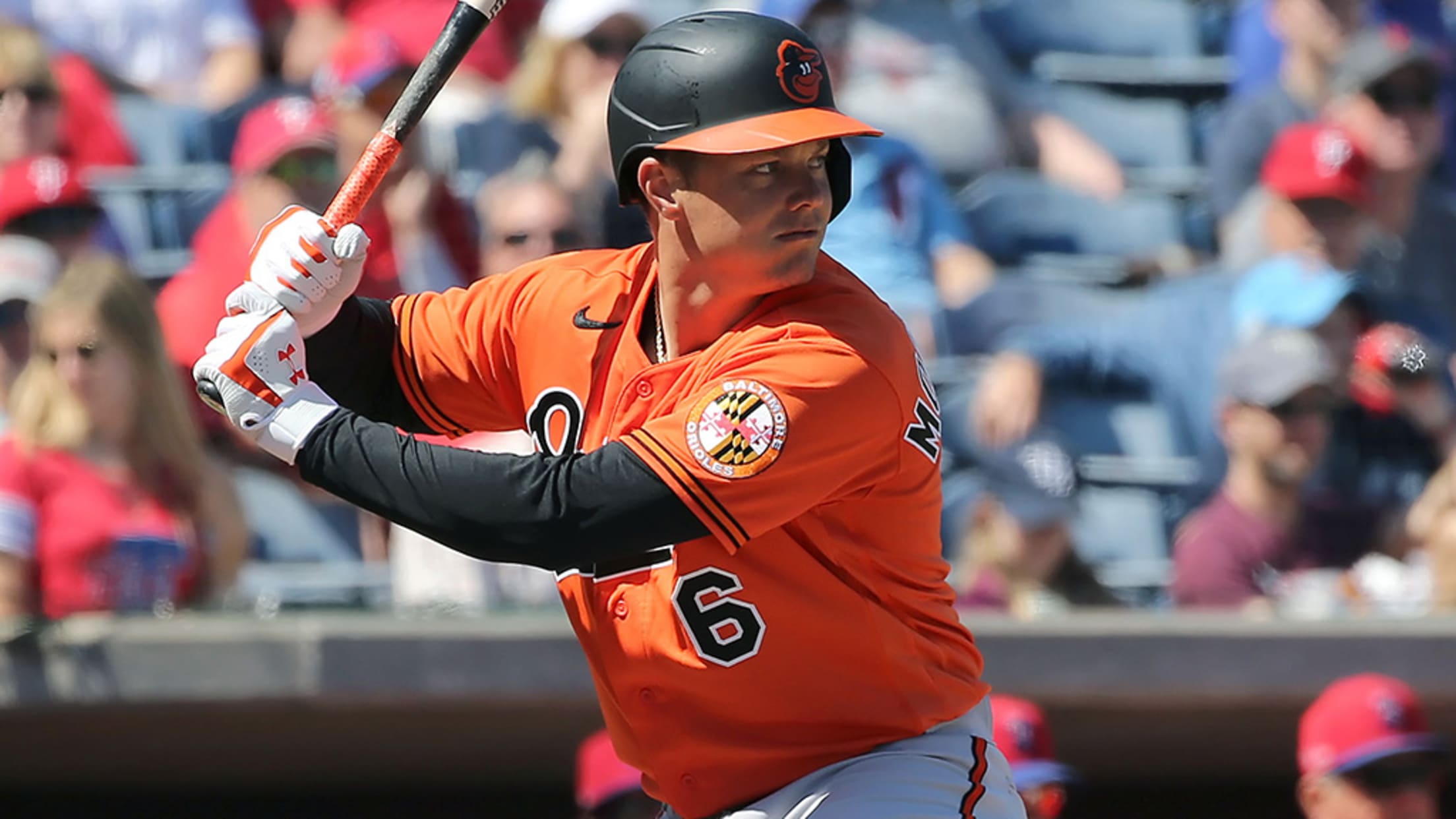 When baseball resumes, Ryan Mountcastle looks to be ticketed for a second tour of the International League.On Thursday, the Orioles revealed that their fourth-ranked prospect was among four players optioned to Triple-A Norfolk. Outfielder Cedric Mullins, infielder Ramón Urías and right-hander David Hess also were reassigned.