Fans craft sequel to Minors movies list
We could only pick 10, so that left other films off our marquee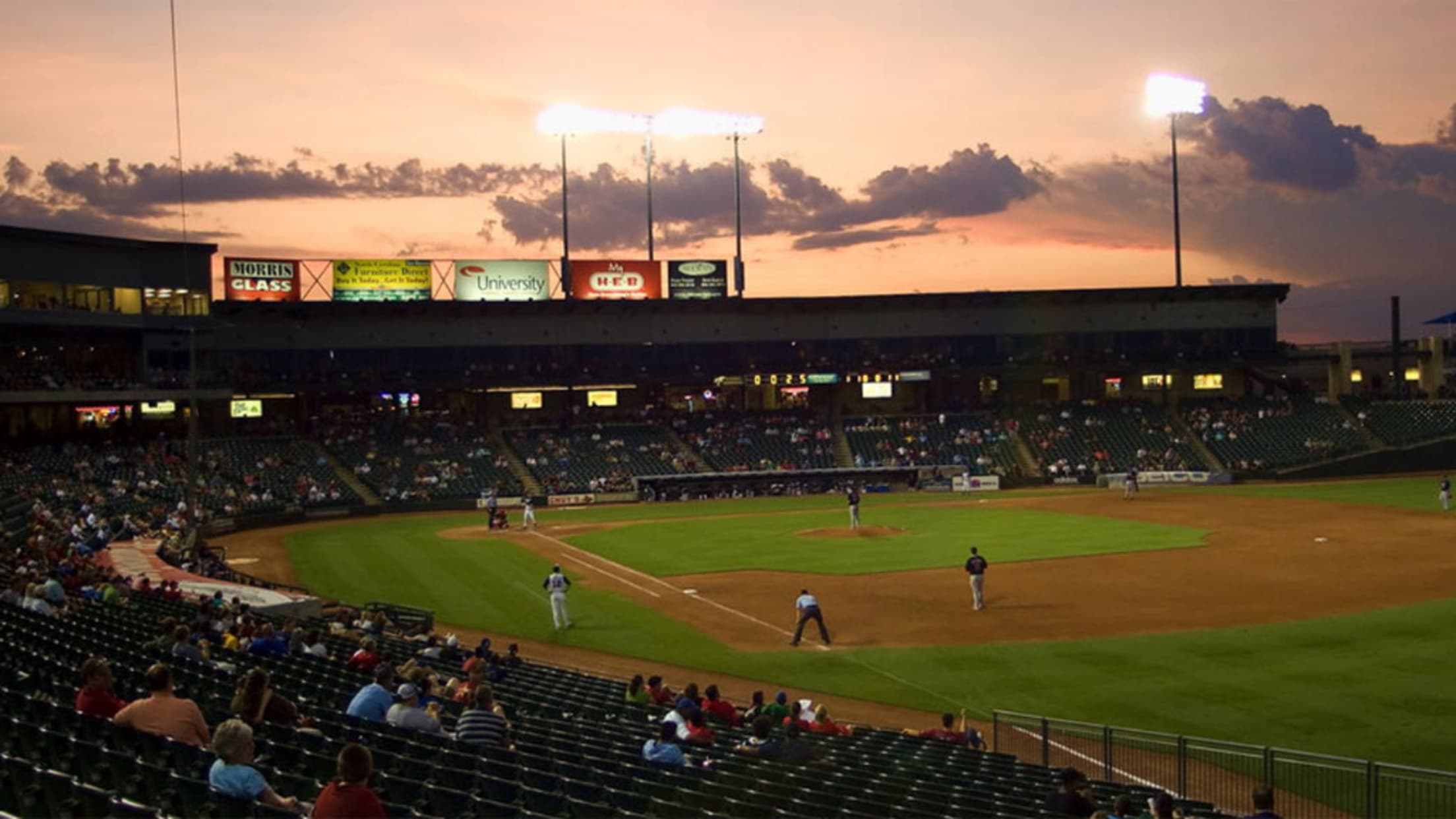 By and large, fans agreed with many of our 10 Minor League movie picks that didn't have the words "Bull" and "Durham" in them. But since there were far too many options for such a small list, there were some that didn't make our cut that made yours.Before getting into
Toolshed: Yanks' Volpe waits to earn pinstripes
2019 first-rounder eager to prove himself after short season, delays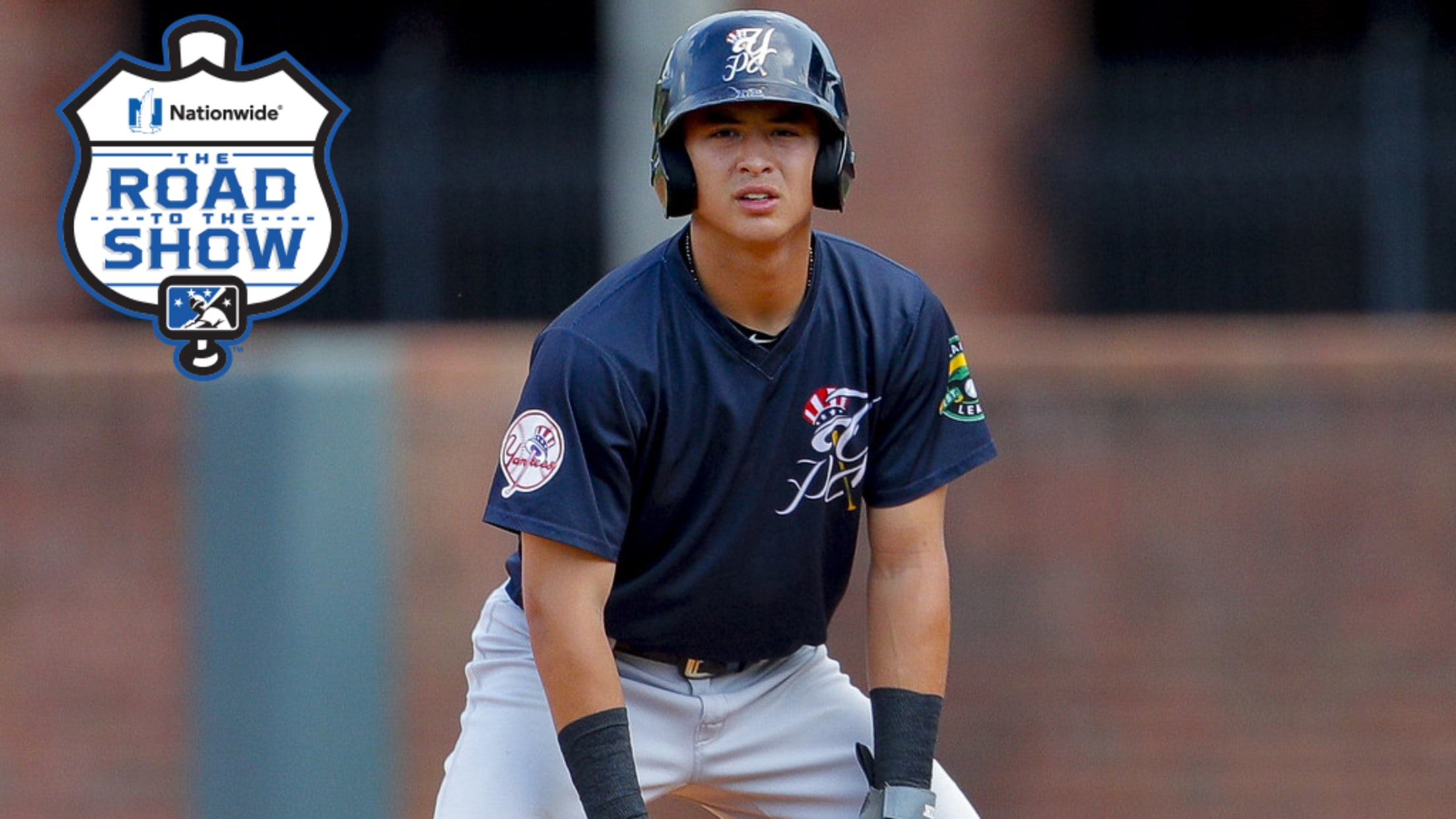 Under normal circumstances, Thursday would have marked Opening Night across Minor League Baseball. Anthony Volpe was expected to start off with Class A Charleston. It would have been the Yankees' 2019 first-rounder's first Opening Night, coming after a bout of mononucleosis ended his first Minor League season prematurely last August.Of
Without baseball, OT Sports shifts priorities
North Carolina-based jersey manufacturer now producing masks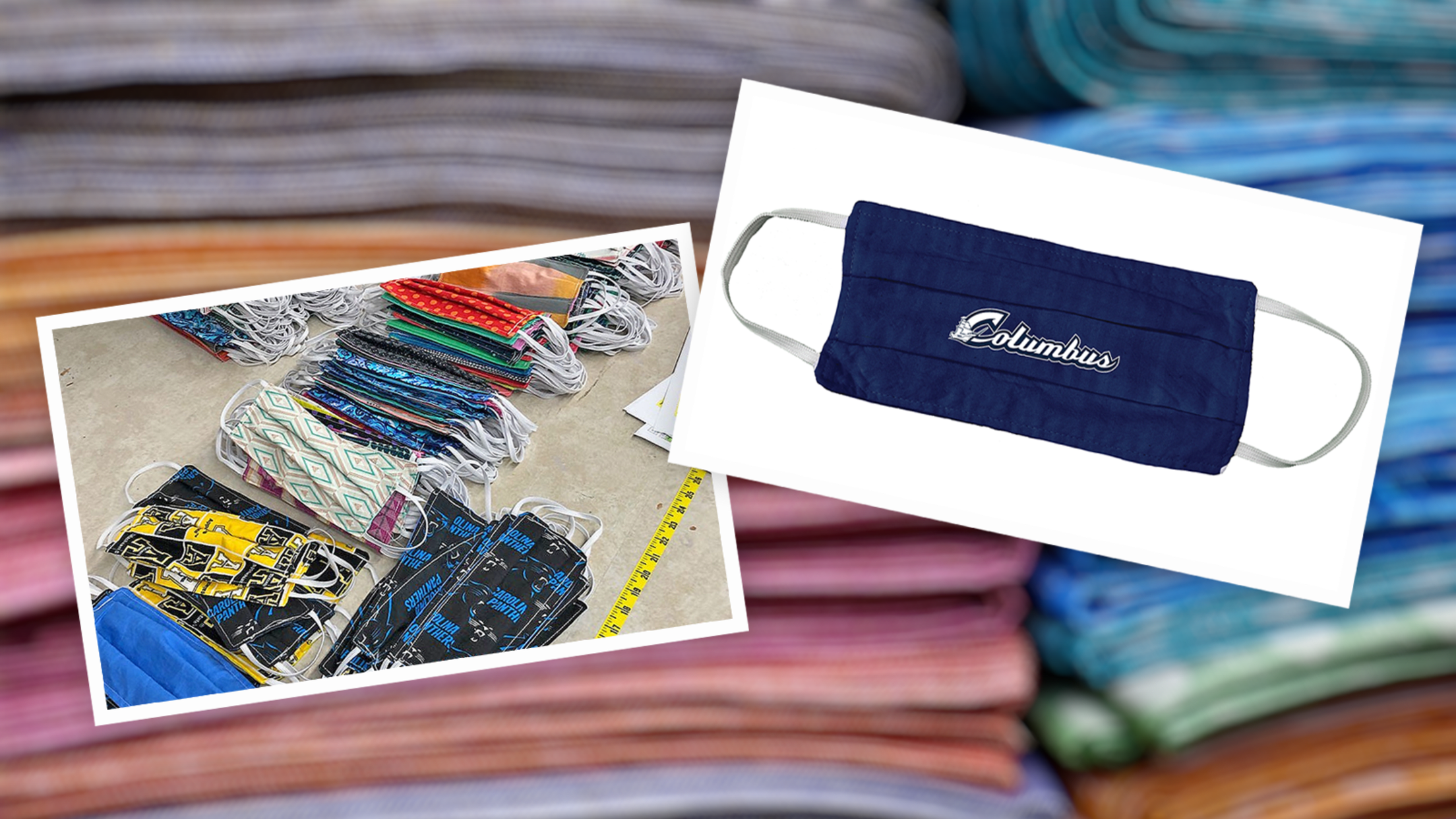 This time of year, under ordinary circumstances, OT Sports would be producing jerseys for clients throughout the sports world. Many of these clients are Minor League Baseball teams, who rely on the Burlington, North Carolina-based company to create a wide array of creative -- and often flat-out ridiculous -- theme
More memories from across the Minor Leagues
League, team staffers nationwide share their own favorite moments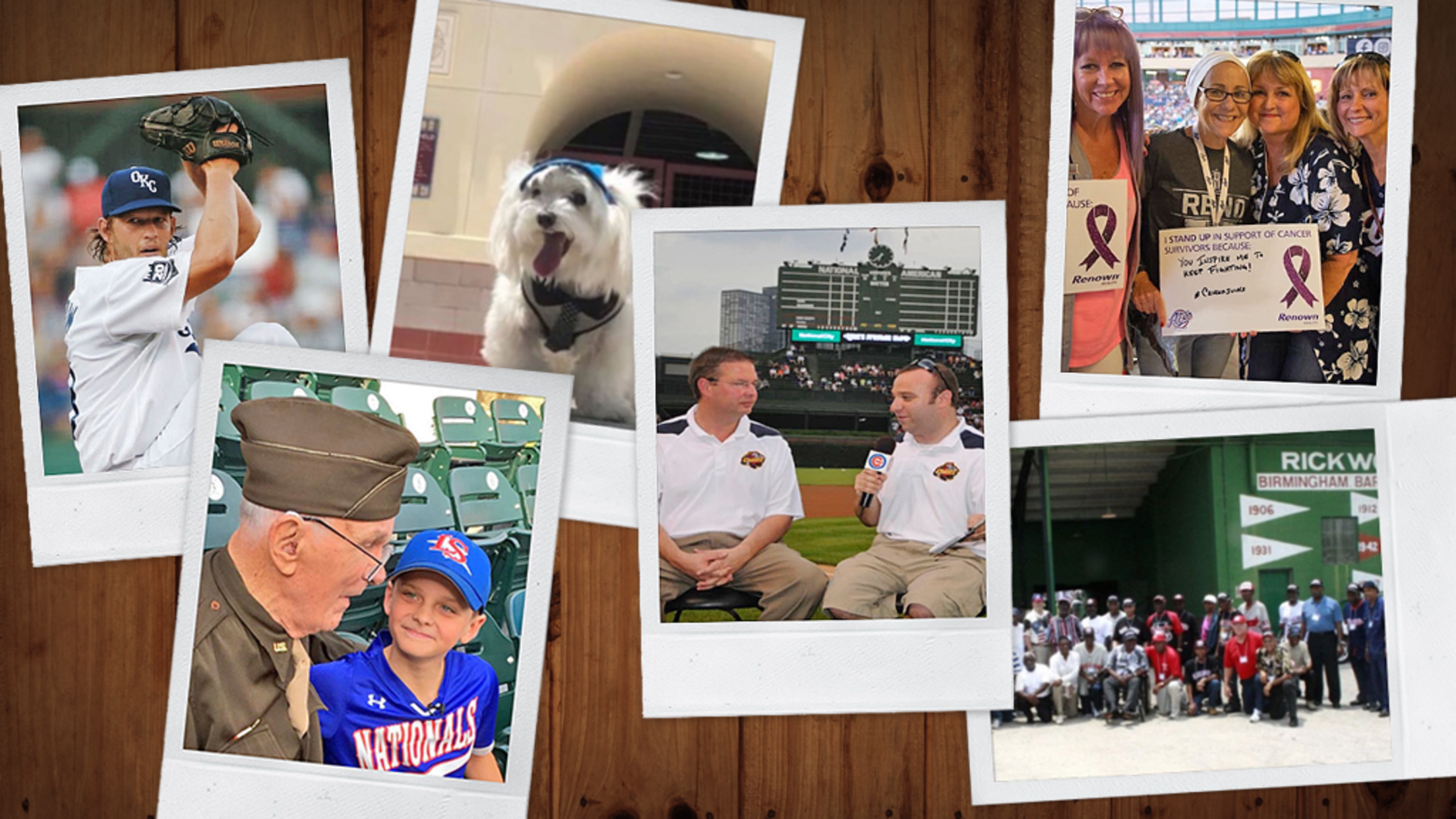 Title-clinching home runs, close encounters with baseball legends and a special occasion between a World War II veteran and a young fan --- favorite Minor League moments can come in many forms. After the MiLB.com editorial staff shared favorite Minor League memories, team and league employees from across the country
Beyond 'Bull Durham,' the Minors at the movies
Hollywood has long been fascinated with life down on the farm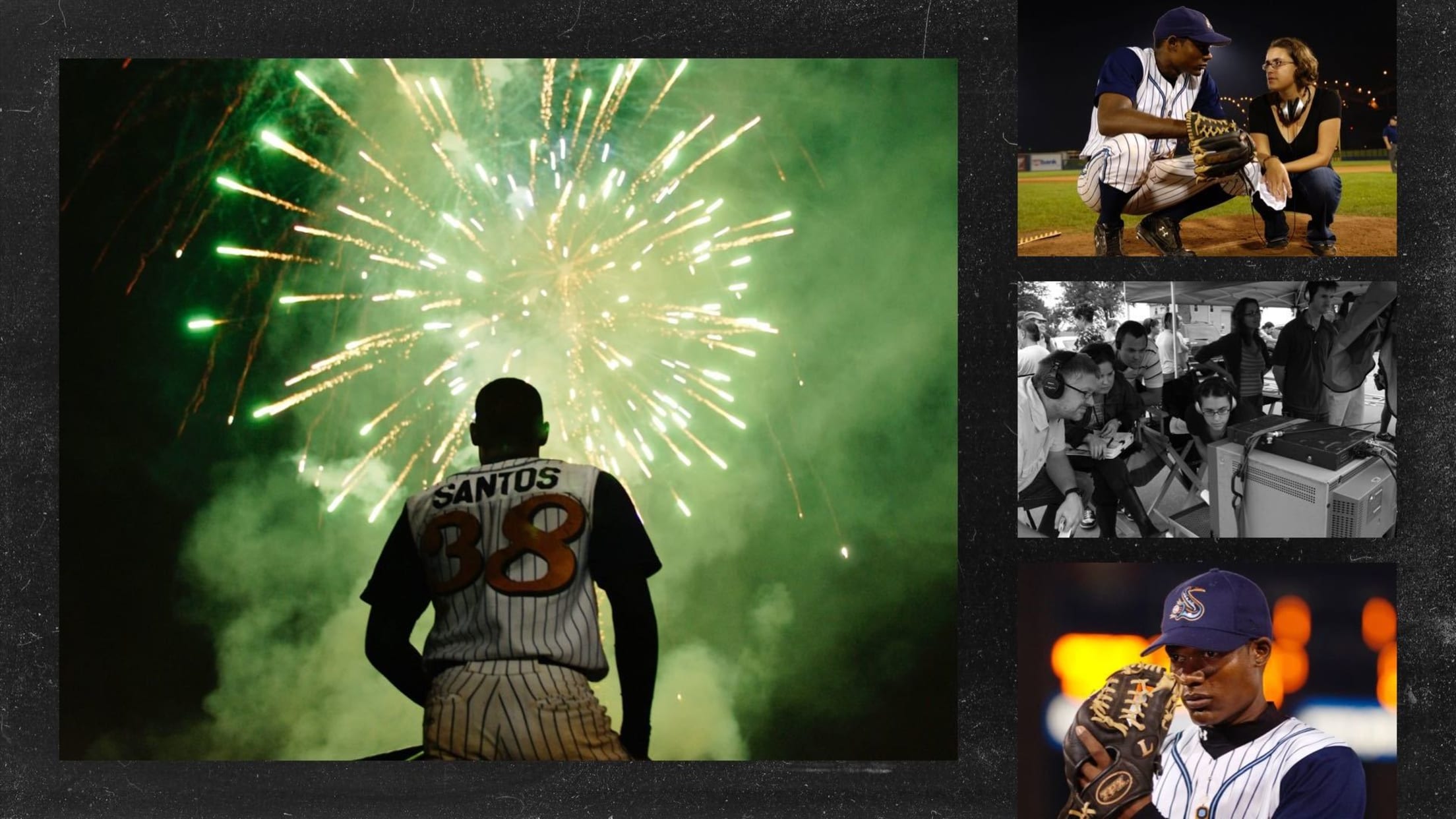 In the coming weeks, MiLB.com will share a selection of motion pictures, television shows, documentaries and books that spotlight the quintessential qualities of Minor League Baseball. Batting first -- the movies.There are plenty of ways to still get a baseball fix while the game is on pause during the COVID-19
MiLB's #MiLBAtHomeOpener begins tomorrow
Virtual celebration will kick off 2020 season, connect millions of fans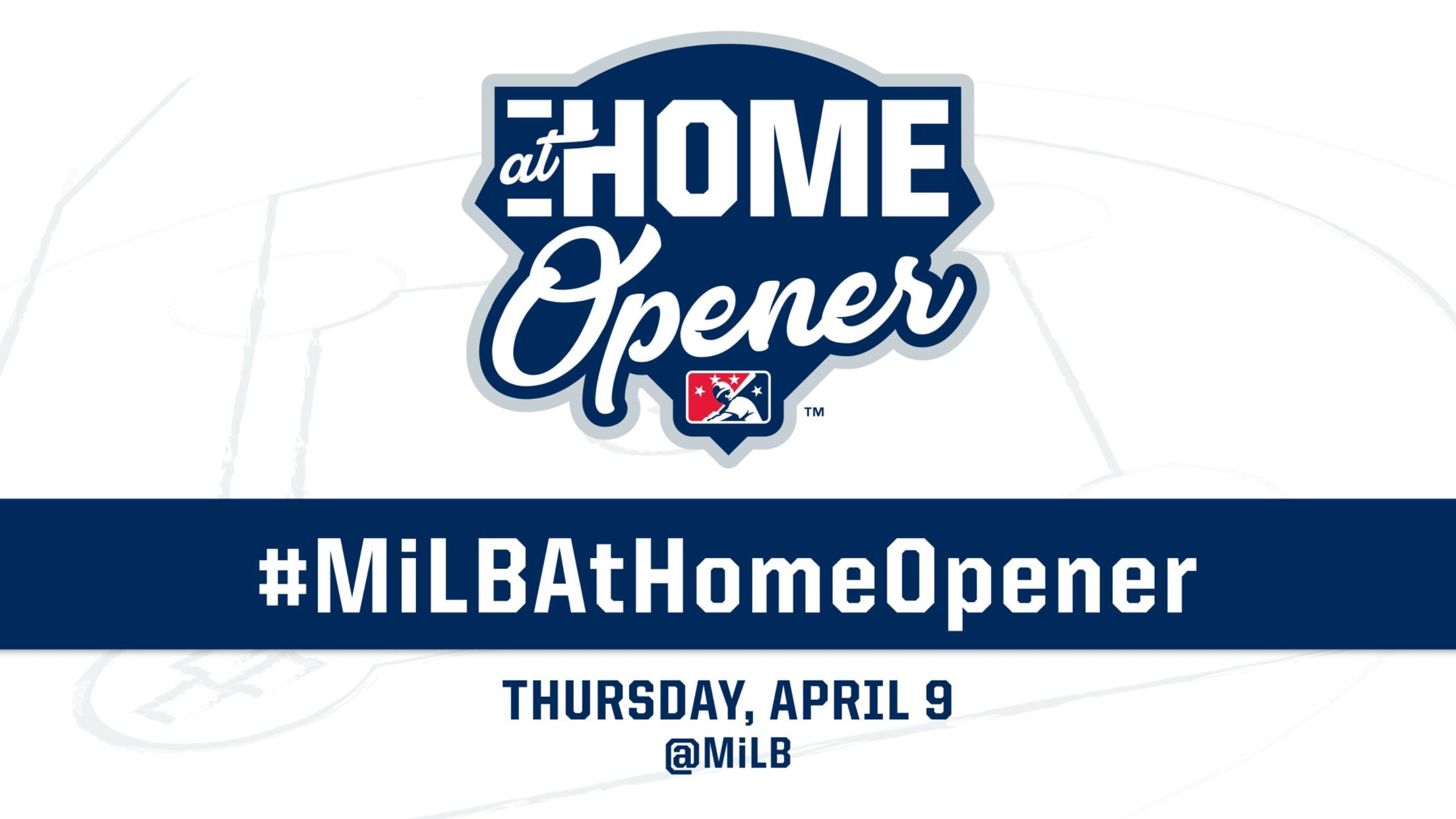 ST. PETERSBURG, Fla. -- On Thursday, April 9, Minor League Baseball™ (MiLB™) presents #MiLBAtHomeOpener, an interactive campaign created to engage and connect with its millions of fans across the country, including a day-long celebration on what would have been Opening Night. MiLB teams will participate in and support the national
Working from Home journals: Finding a groove
MiLB staffers write about performing their jobs, sans stadiums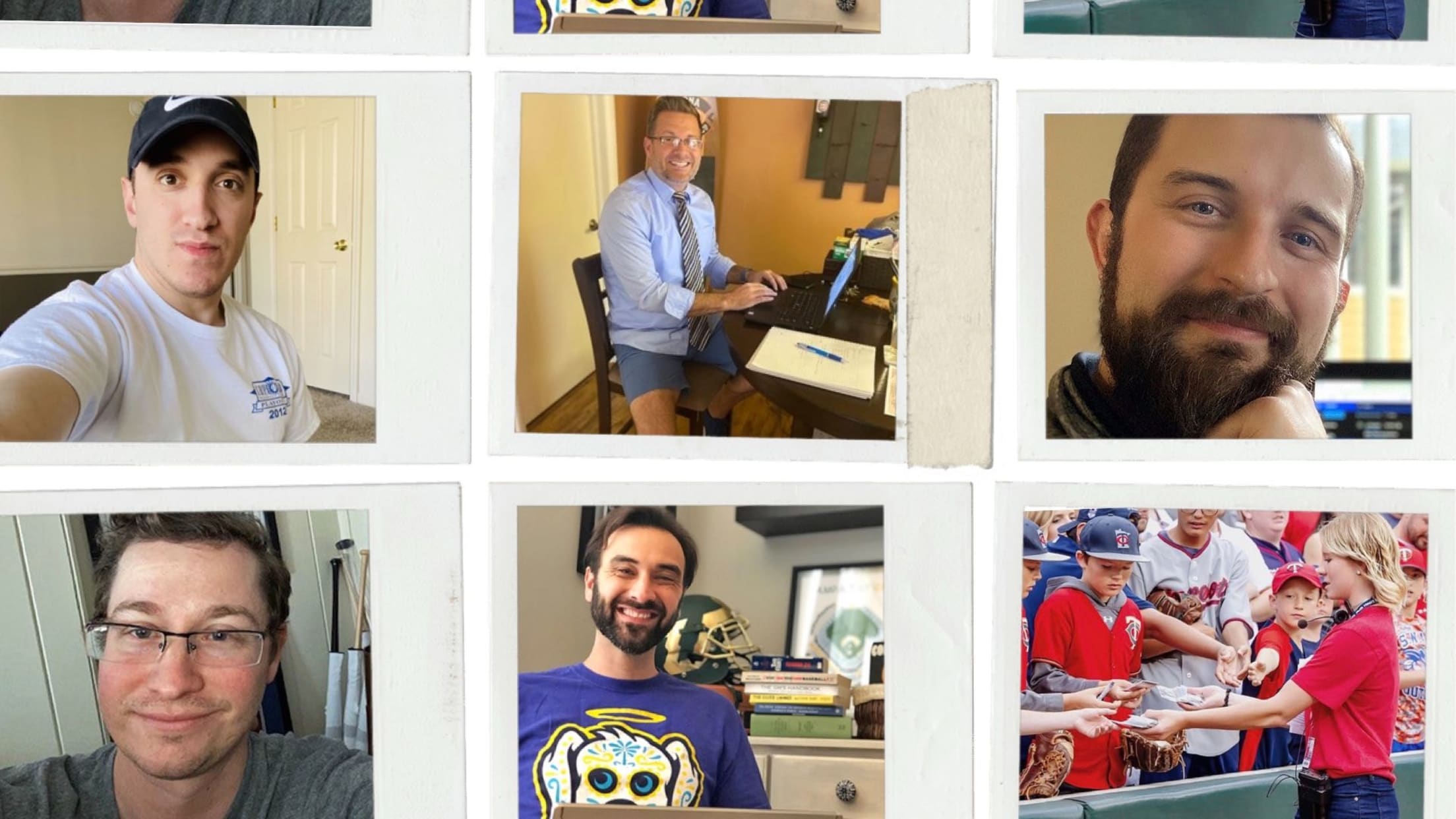 Minor League Baseball will return, and when it does team employees will be ready. In this second installment of the Working from Home Journals, six individuals from throughout the industry fill us in on what they've been up to. To read part one, click here.
Minor League teams craft their perfect match
Club-branded, locally distributed beers capture community spirit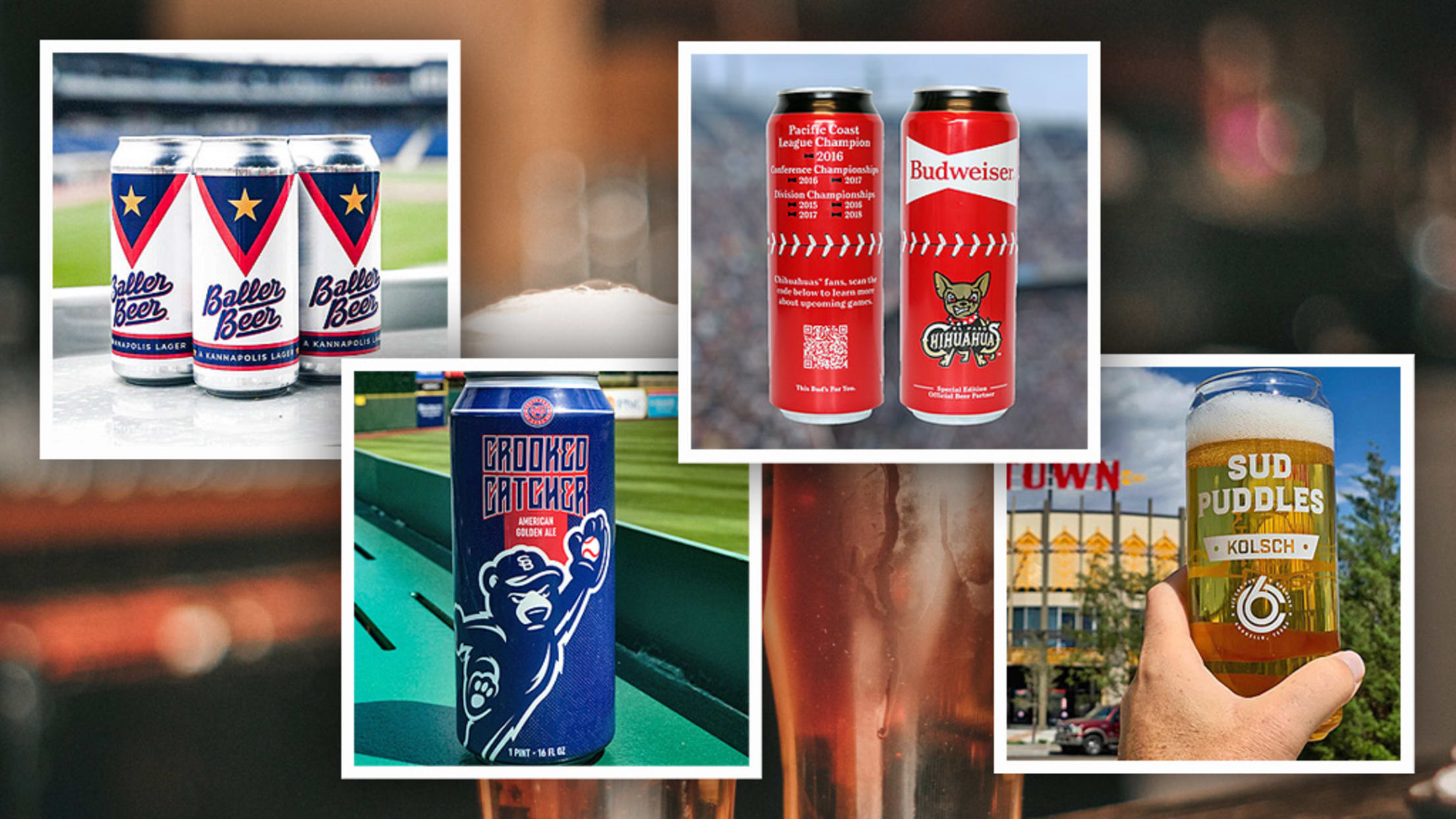 When visiting a Minor League ballpark, it's not usually difficult to find a Budweiser or a Miller Lite.In fact, the El Paso Chihuahuas are the only Minor League team to have their logo placed on an Anheuser-Busch Budweiser can and put into distribution. But that kind of a partnership with
Namesake toasts Woodpeckers on 'Beer Day'
D-backs No. 12 prospect reflects upon his time with Fayetteville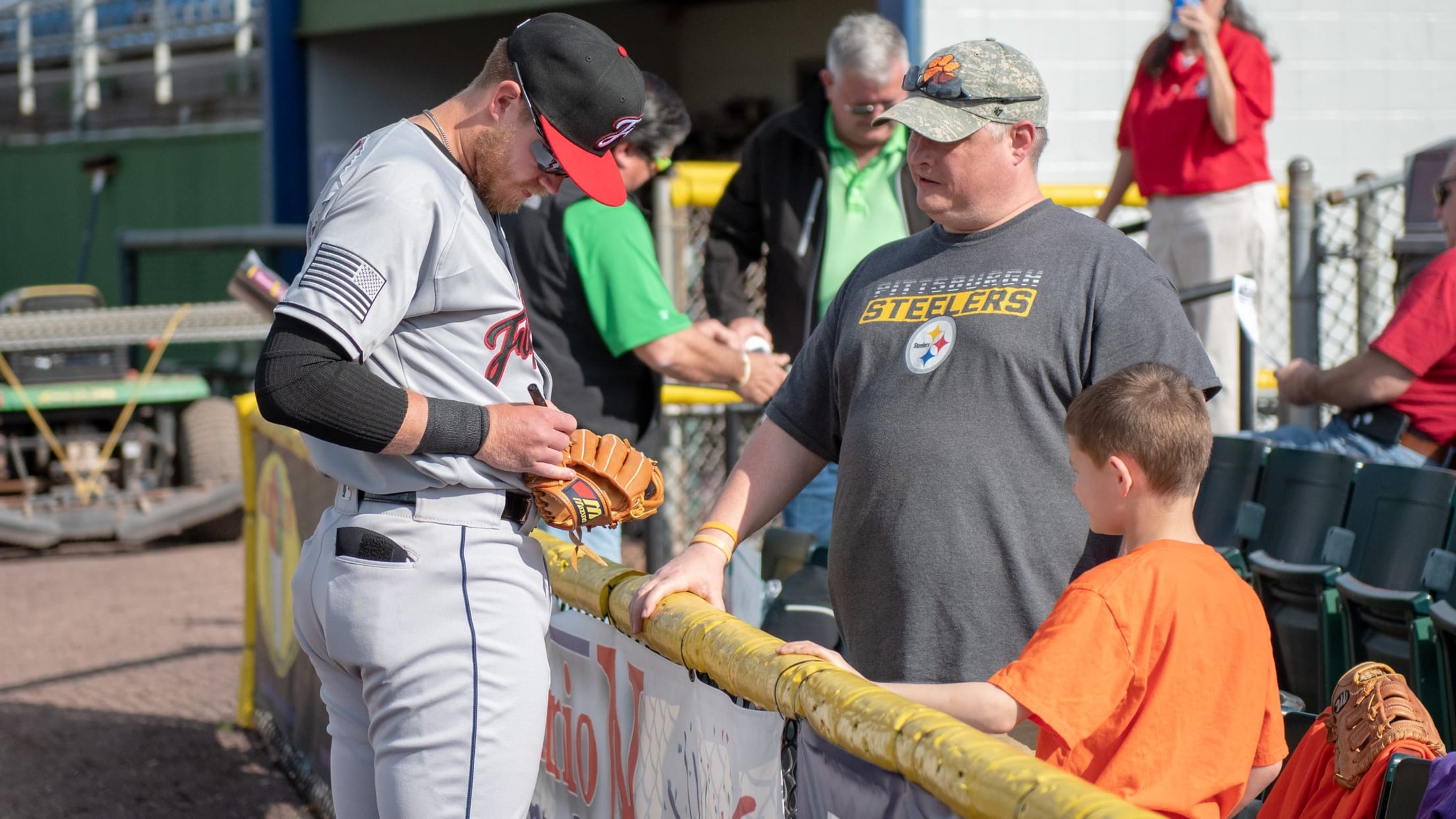 April 7 may not be a traditional holiday on a calendar, but it's still celebrated by many.That's because the date marks National Beer Day, a day enjoyed by many baseball fans ... for obvious reasons.
Toolshed dream lineup: The 21-year-olds
Padres' Gore, Angels' Adell highlight heading into season at 21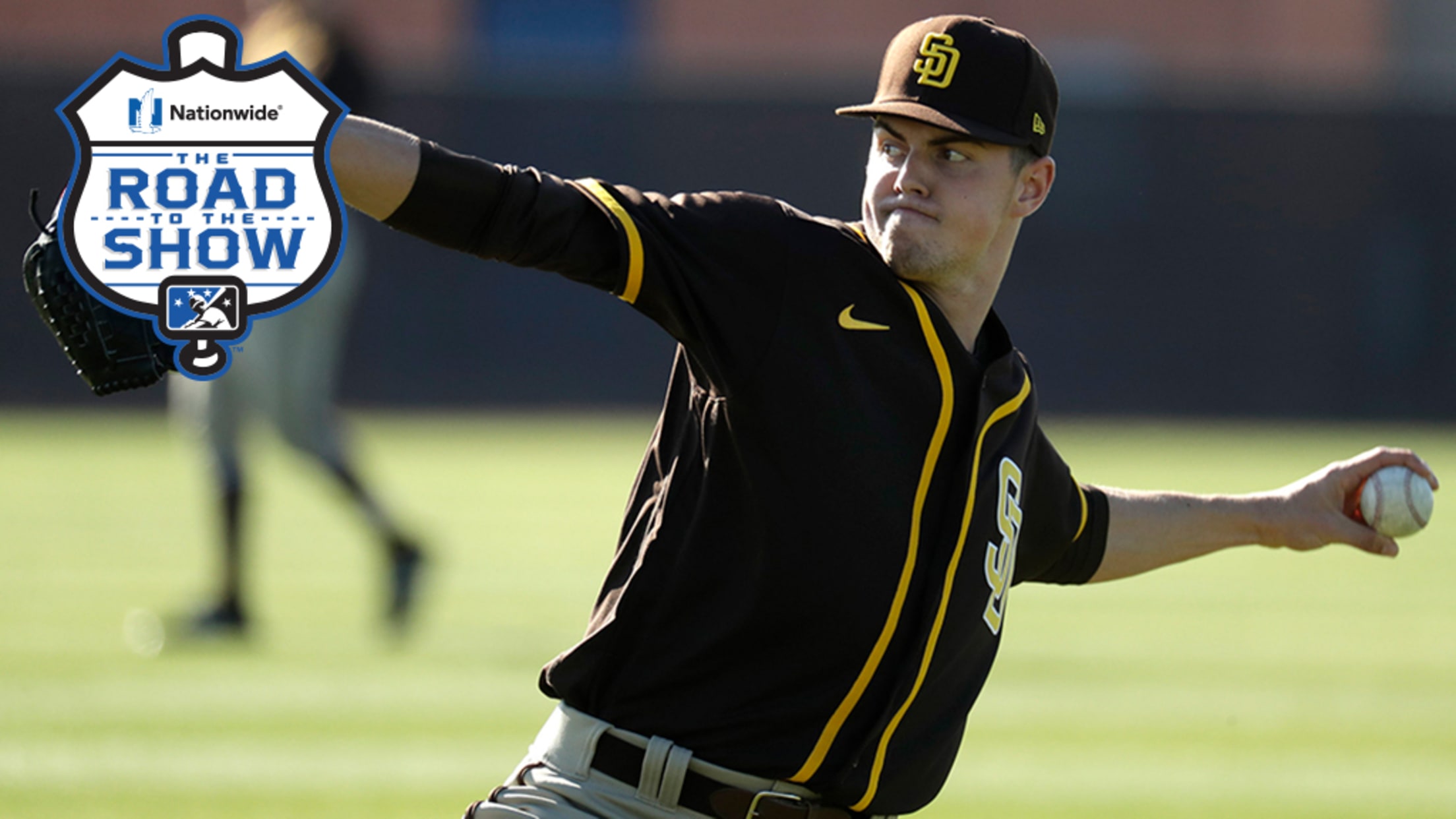 There may be no Minor League Baseball games yet, but that's not going to stop us from dreaming about lineups.In the coming weeks, Toolshed will craft the best possible prospect lineups, sorted by age. The opening edition focused on teenagers, and the second looked at 20-year-olds. This time, we turn
The Road to The Show™: Luis Robert
White Sox outfielder climbed three Minors levels in 2019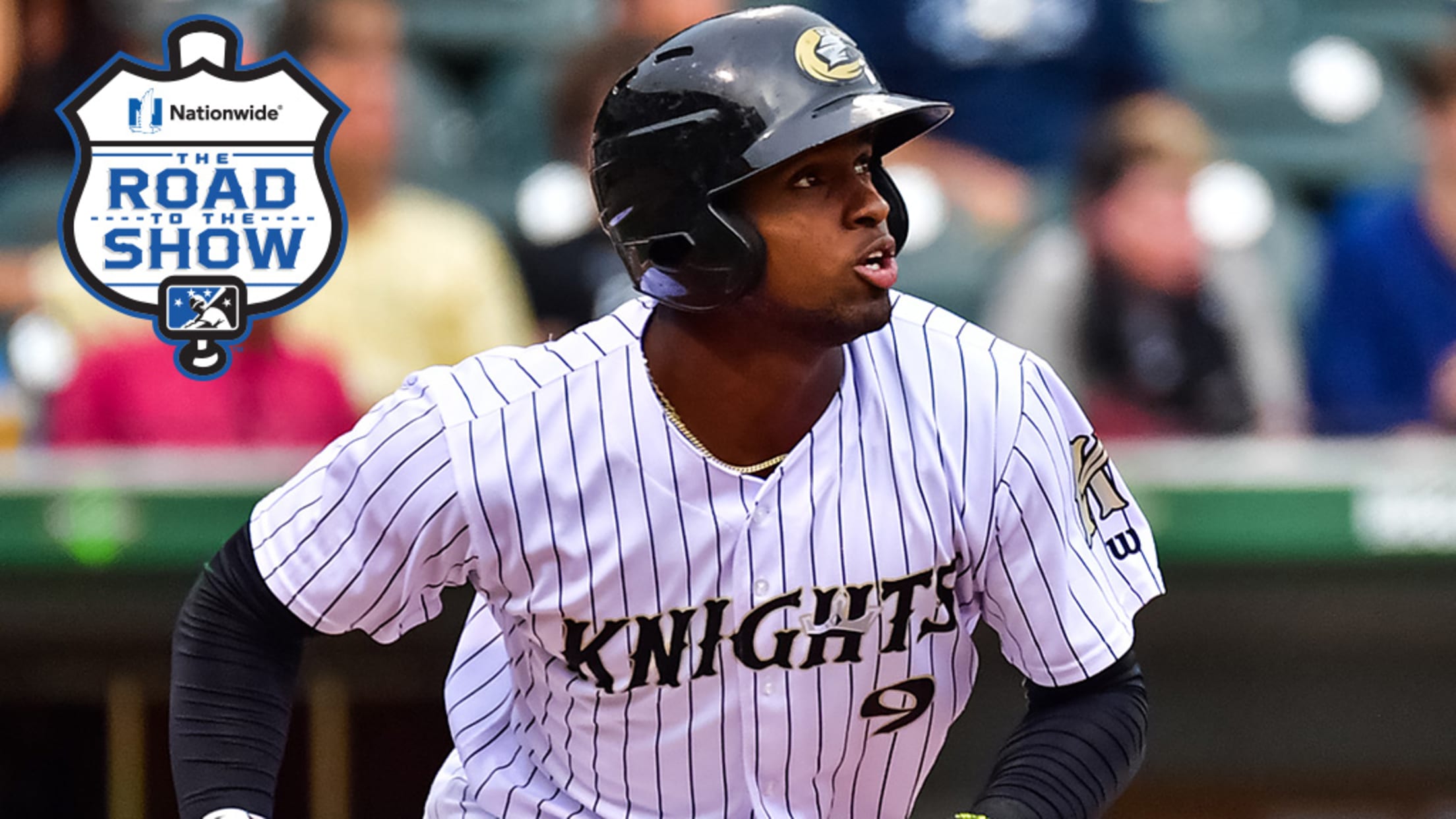 Each week, MiLB.com profiles an elite prospect by chronicling the steps he's taken to reach the brink of realizing his Major League dream. Here's a look at Chicago White Sox outfielder Luis Robert.. Signed by the White Sox for $26 million in 2017 after defecting from Cuba the previous fall, Luis Robert
Red Wings take pride in IL's oldest moniker
Rochester franchise adopted name under Cards' ownership in '20s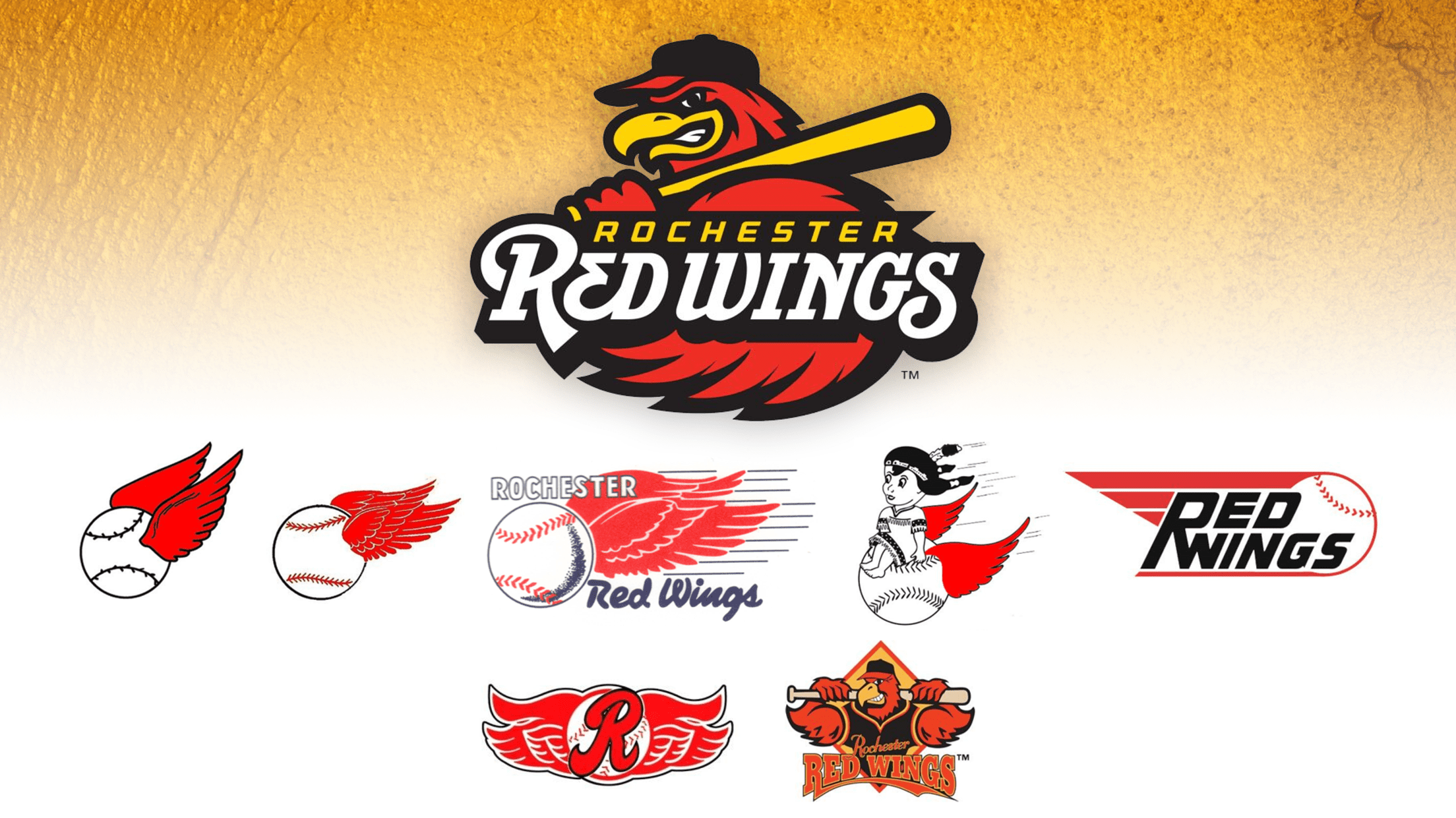 With so much focus year after year on the newest and wildest rebranding projects in Minor League Baseball, MiLB.com takes a look at the flip side. This spring and summer, we will be profiling the team in each league with its longest continually used nickname. First up: the International League's
Nix and Betts build it, so they can train
Padres hurler, Rays catcher work together to craft bullpen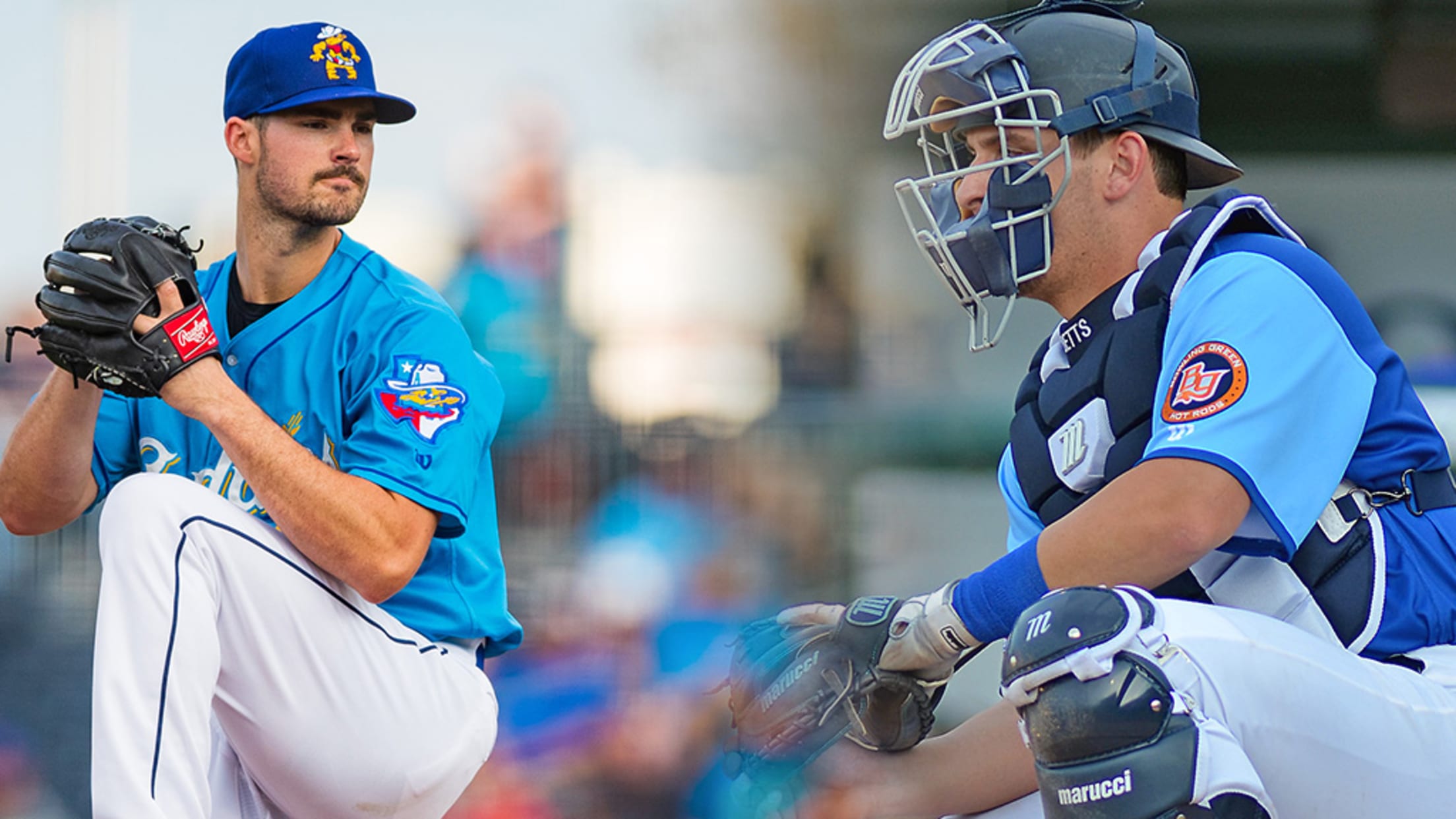 For about three years, Jacob Nix had mulled over constructing his own pitching mound. But with access to countless fields, training facilities and bullpens in just about every area of the country, there was never a dearth of places to throw from and the Padres right-hander never felt the need
Toolshed: Numbers of the decade
Revisiting MiLB leaders in major categories from 2010-19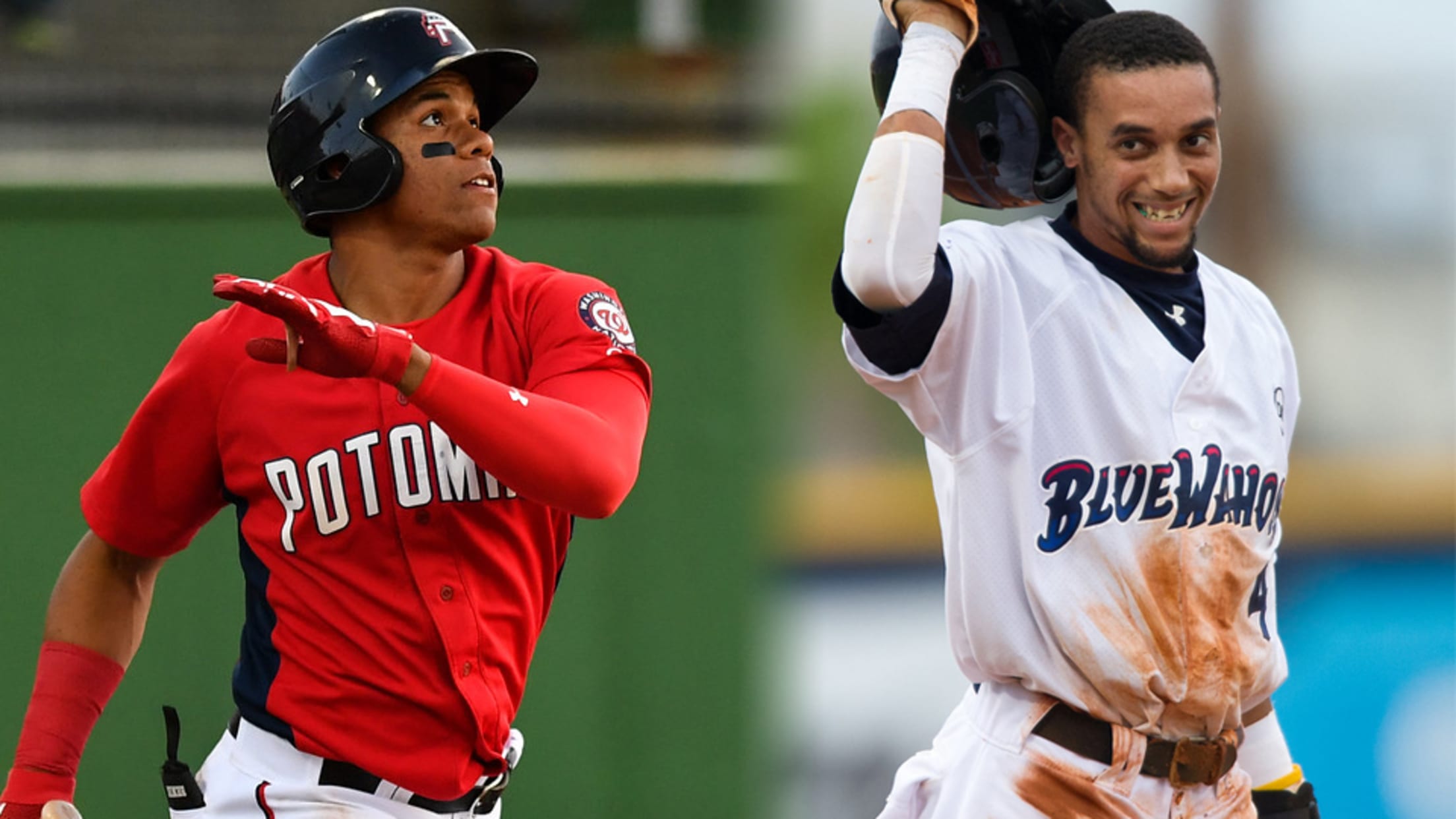 We should be focusing on the baseball meant to be coming next week. Instead, this additional layoff gives us even more time to reflect on that baseball that already came.The 2010s was a fascinating decade for the Minor Leagues and prospects across the baseball landscape. The period began with the
Whitecaps use Copa de la Diversión to connect
West Michigan forging closer ties with its sister city in Mexico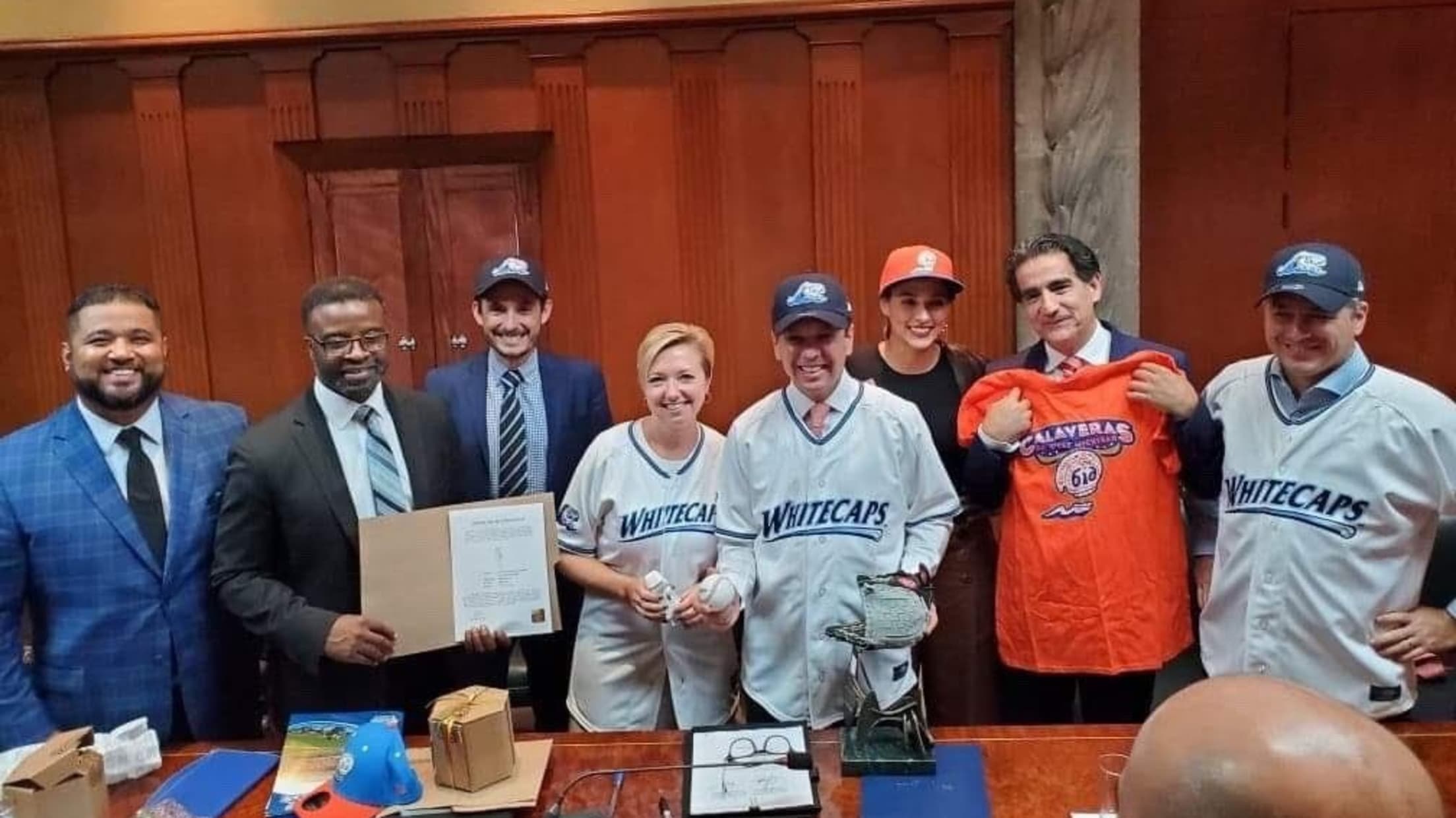 ¡Ser un fan! is a content series designed to spotlight and embrace the people, programs, culture and stories that champion Copa de la Diversión's community impact and further advance Minor League Baseball's continuous efforts to diversify the game and business of baseball.Since the Class A West Michigan Whitecaps' inaugural season
With historic K's, Mitchell carved own legend
Teenage girl pitches for Lookouts, whiffs Yanks' Ruth, Gehrig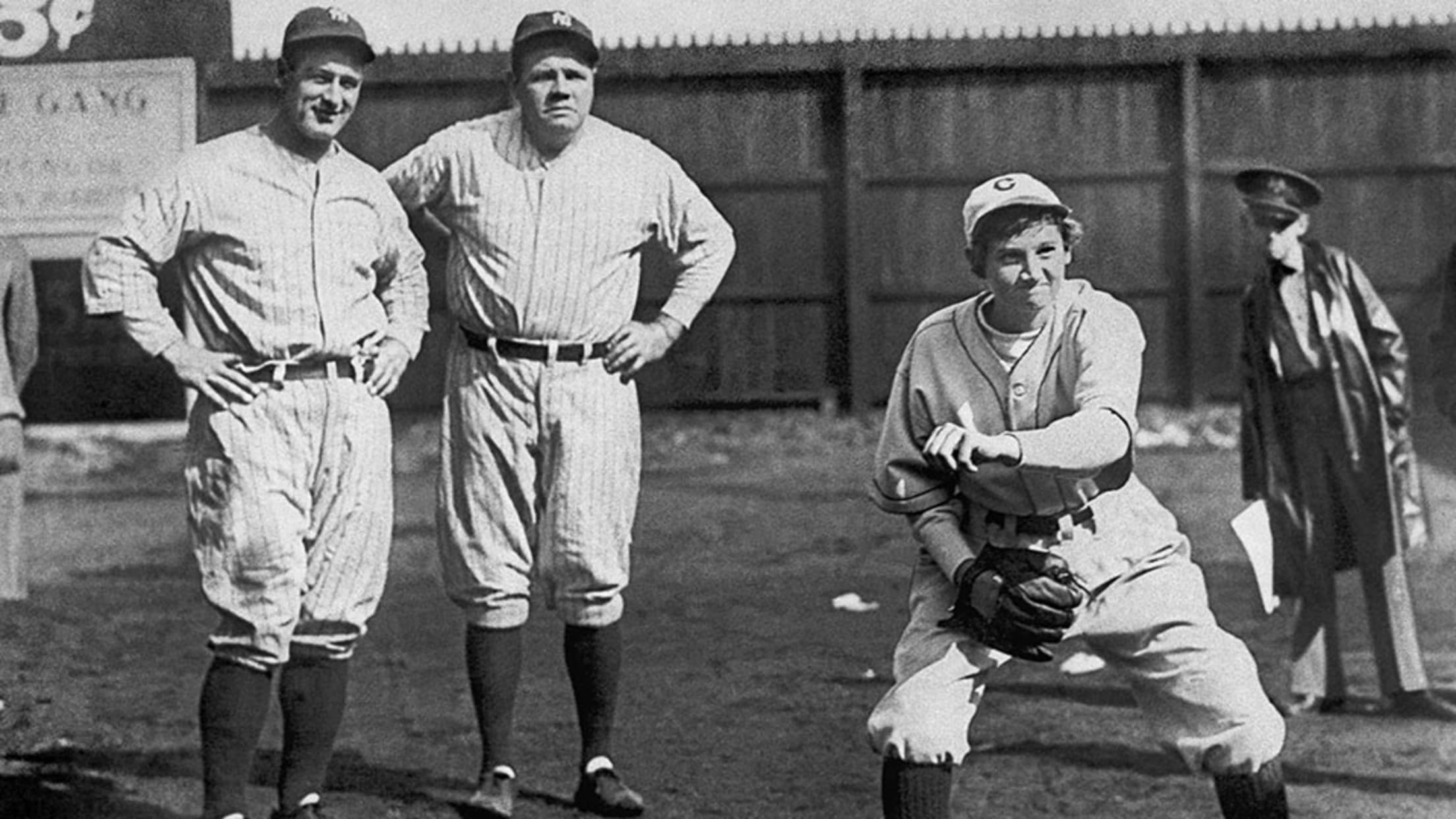 There are many legends surrounding Babe Ruth and his mighty bat, his larger-than-life persona that commanded every ballpark and every camera. But this tale is about the Great Bambino striking out and the pitcher who maybe fooled him.This is a story about a girl named Jackie.
In it for the long haul: A fan, remembered
An appreciation of Bruce Rogers, passionate High Desert supporter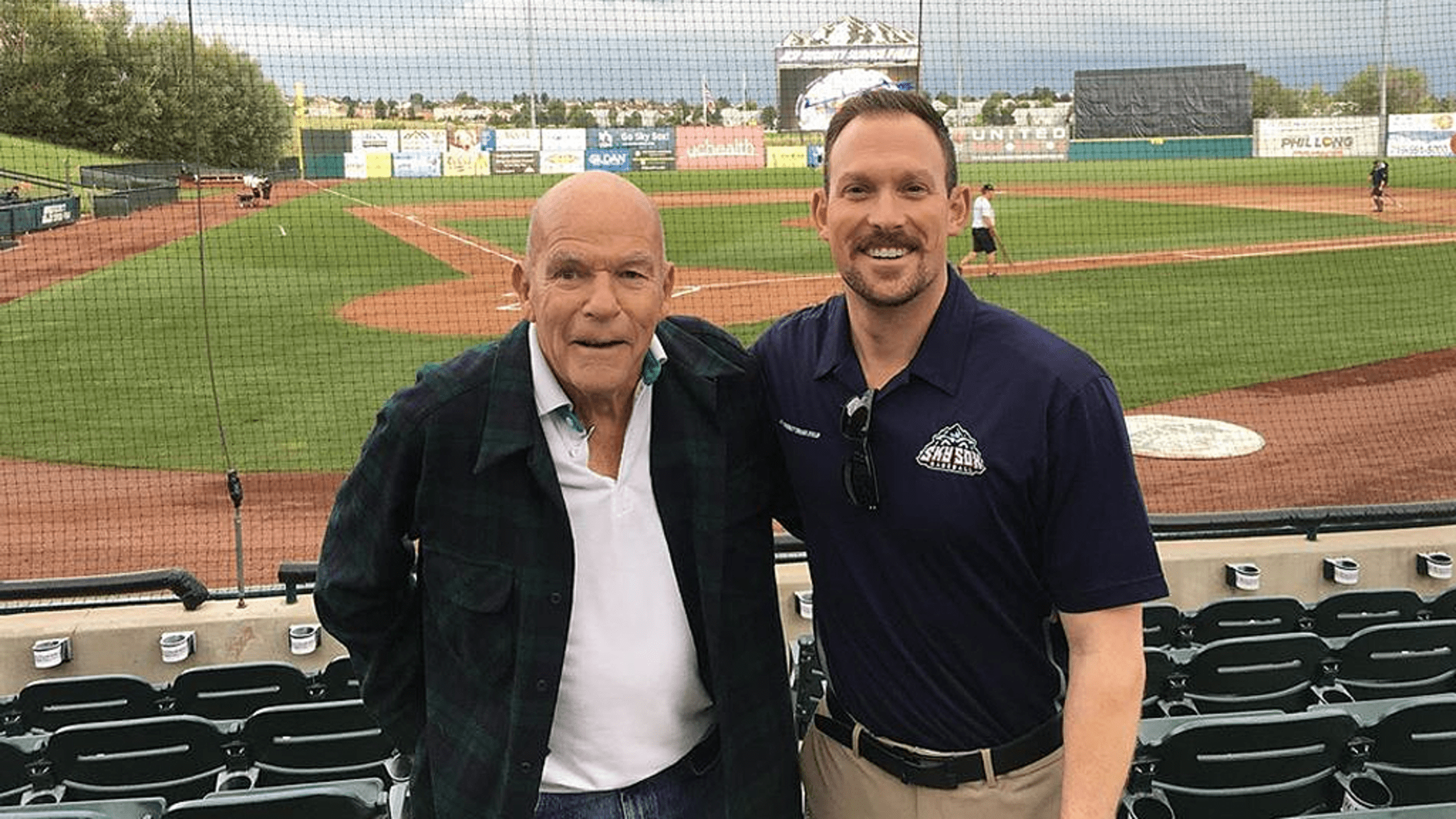 On Dec. 30, 2019, Bruce Rogers died at the age of 79. Rogers, who lived most of his life in Victorville, California, was a husband, father, military veteran and heavy haul trucker who enjoyed a career highlight of sorts when he transported a stolen one-man submarine back to its rightful
MiLB.com staffers chart dream road trips
Journeys would cover Minor Leagues across US (and Canada)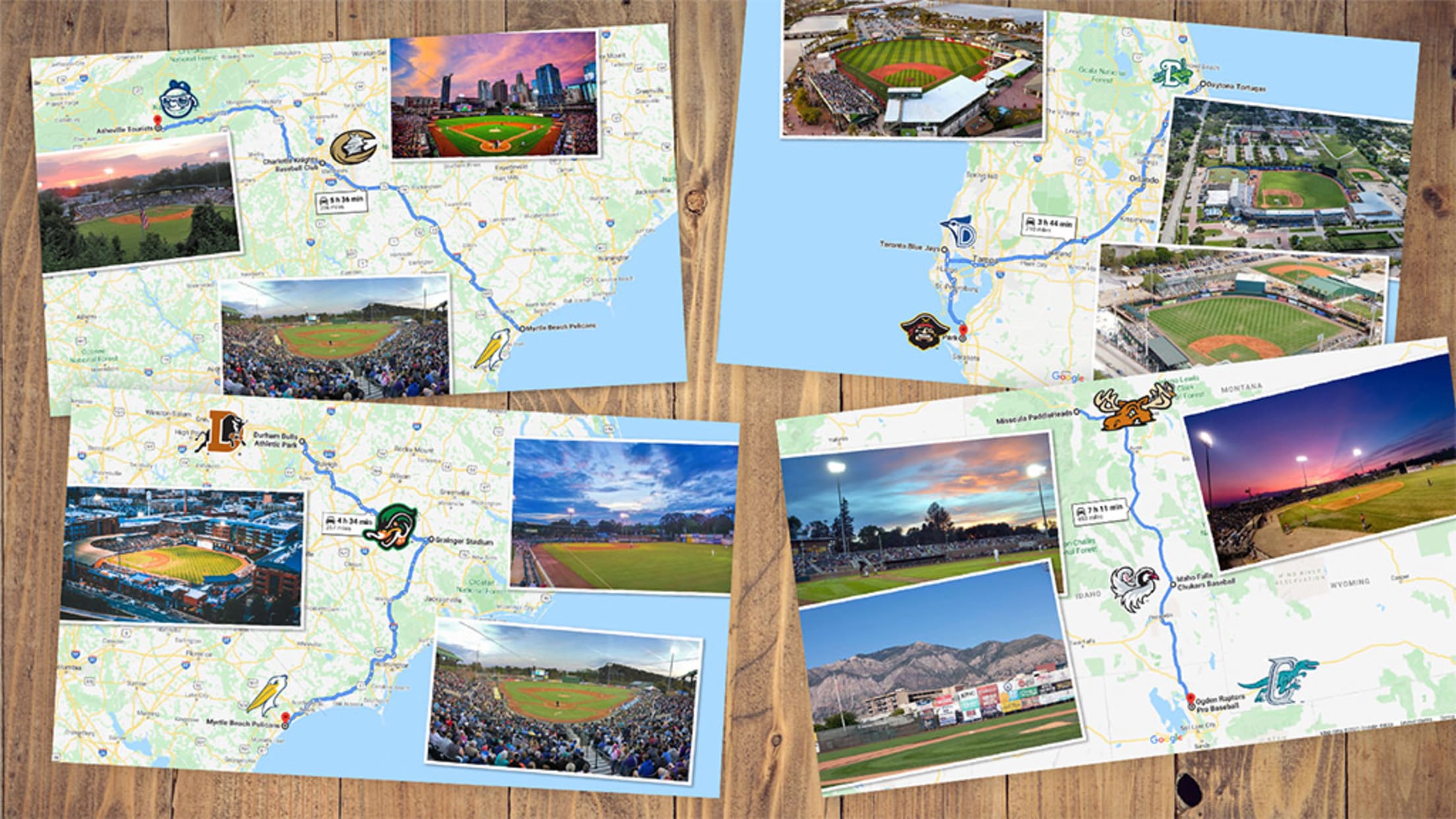 Recently, MiLB.com staffers pondered our favorite Minor League memories. That got us wondering about going the extra mile -- namely working up our dream road trips. And the results traverse the country, encompassing all levels and organizations of Minor League Baseball.
Working from Home journals: Making adjustments
MiLB front office staffers chronicle life during social distancing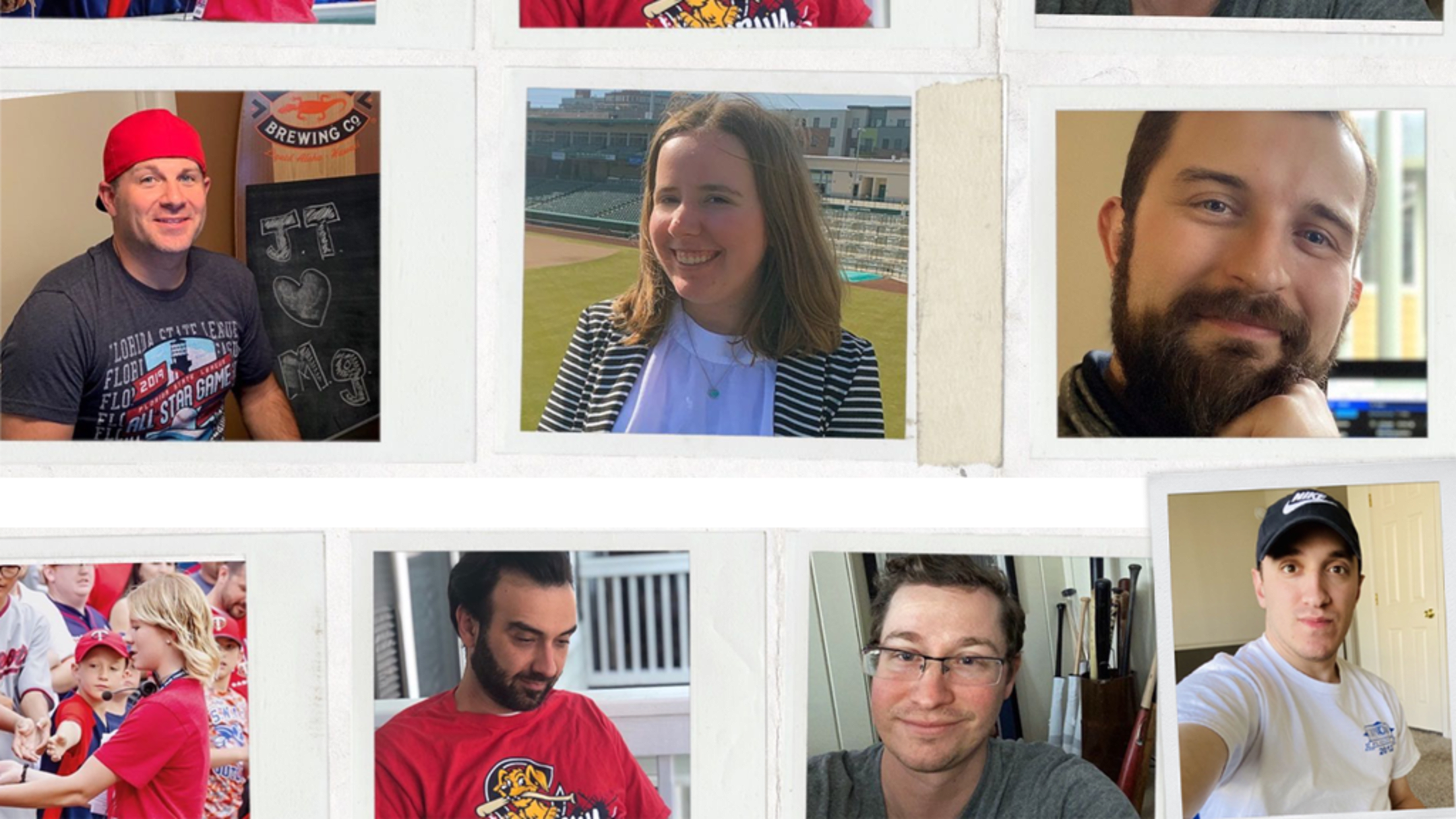 Baseball is a game of adjustments. These days, there are a lot of adjustments to be made. Instead of preparing for an imminent Opening Night, many Minor League Baseball team employees are now working from home. They're staying indoors, washing their hands and, to the extent possible, going about business as
Toolshed dream lineup: The 20-year-olds
Kelenic, Patiño lead strong class of those playing at 20 in '20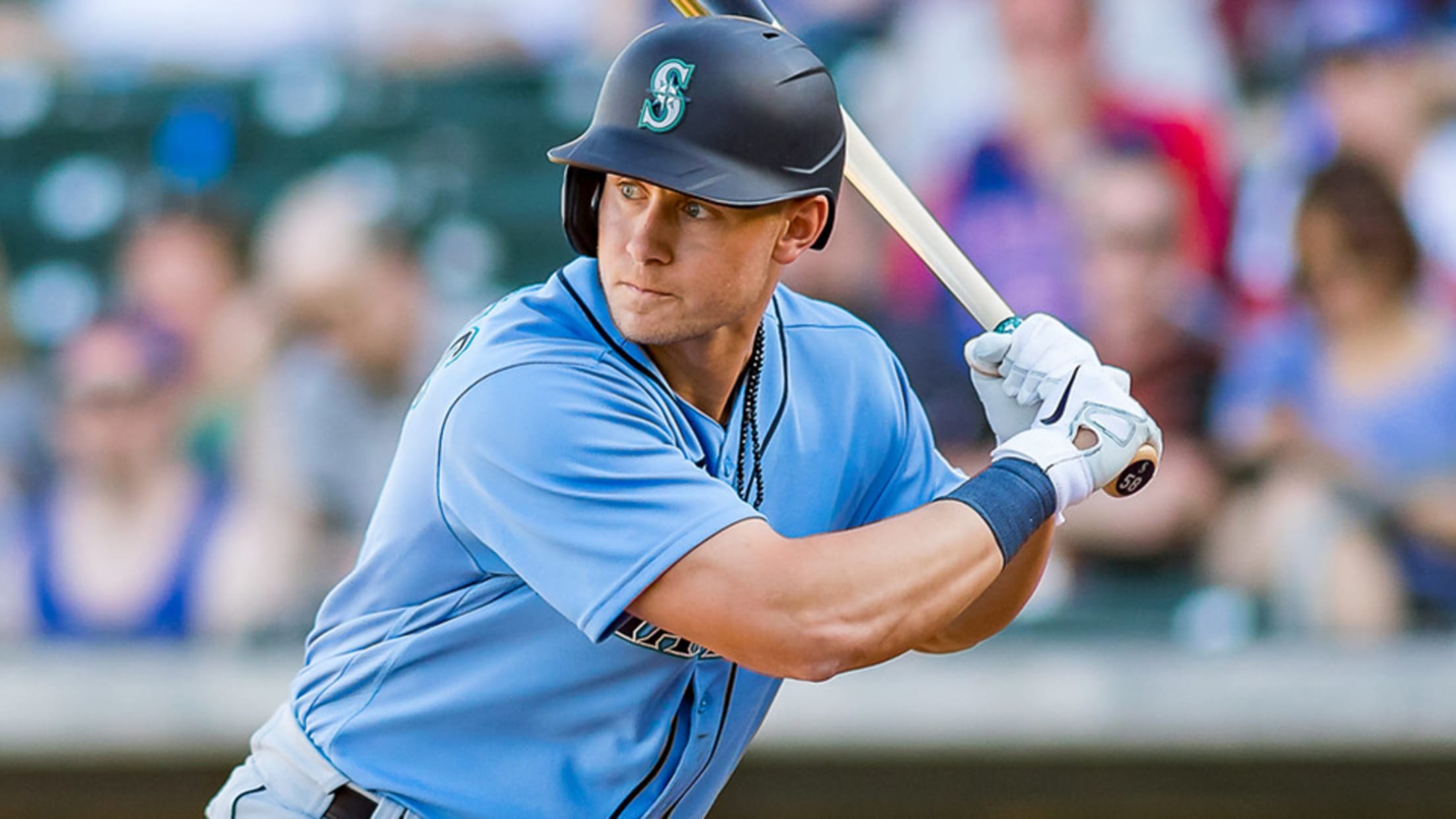 There may be no Minor League Baseball games yet, but that's not going to stop us from dreaming about lineups.In the coming weeks, Toolshed will craft the best possible prospect lineups, sorted by age. The opening edition focused on teenagers. This time, we turn our attention to prospects entering their age-20
Law swings for the fences against coronavirus
Former Minor Leaguer steps to the plate in fight against pandemic
Only the uninhabited reaches of the planet have been spared from the coronavirus. What began as a tidbit in the news has morphed into a worldwide pandemic that is stymying medical experts, crippling economies and frightening the nearly eight billion people who call Earth home.Yet in times of crisis, mankind
Buffalo baseball lore gets modern retelling
Overfield revives historian father's greatest work after 35 years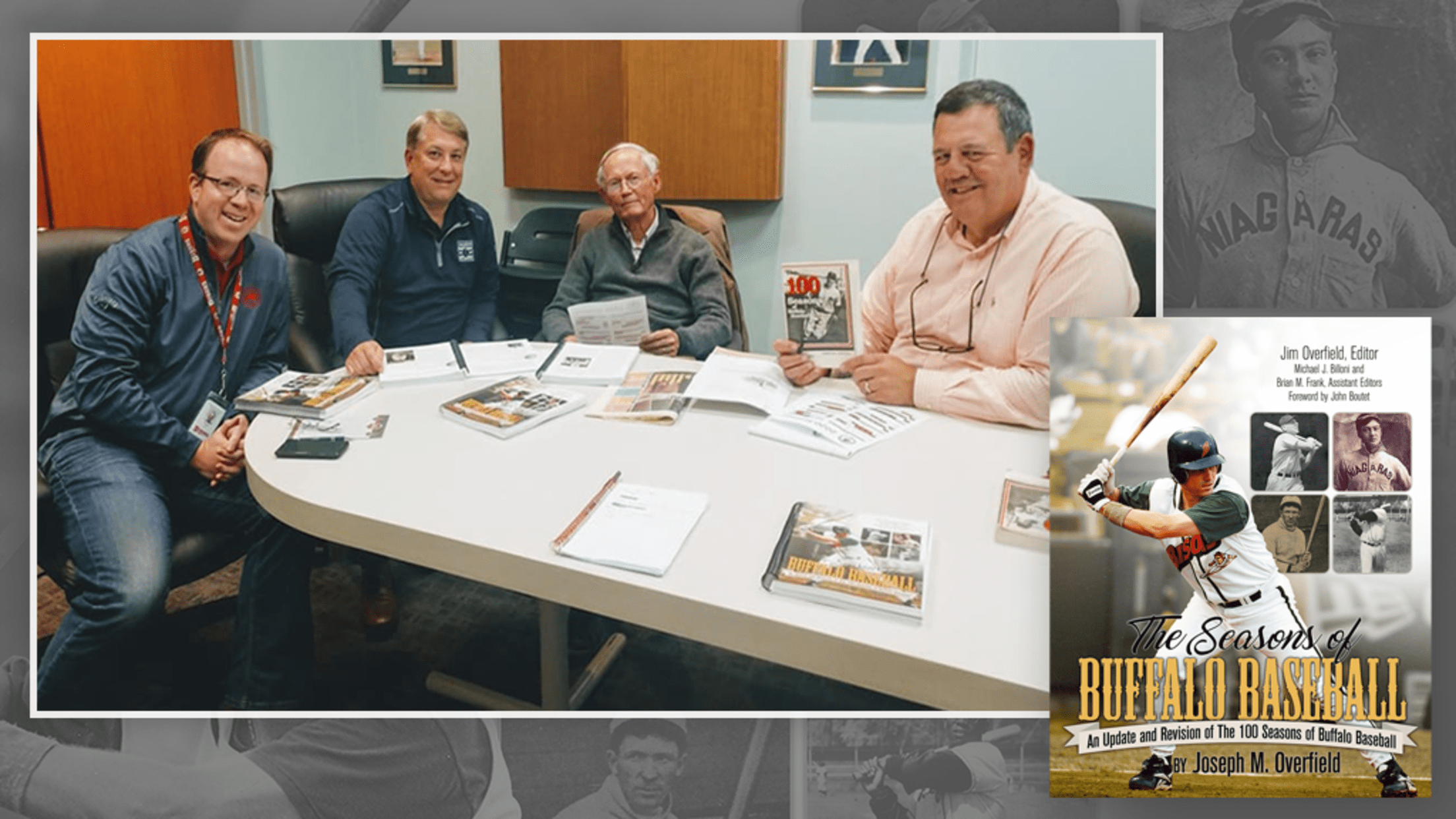 In some ways, Jim Overfield picked up his father's work long before it started.Joe Overfield began a day job for a local insurance company in the 1940s. But he published his passion project, "100 Seasons of Buffalo Baseball," in 1985. It was an encyclopedic opus written by a man whose
MiLB offering fans free preview of MiLB.TV
Streams available for 6,500 games from the 2019 season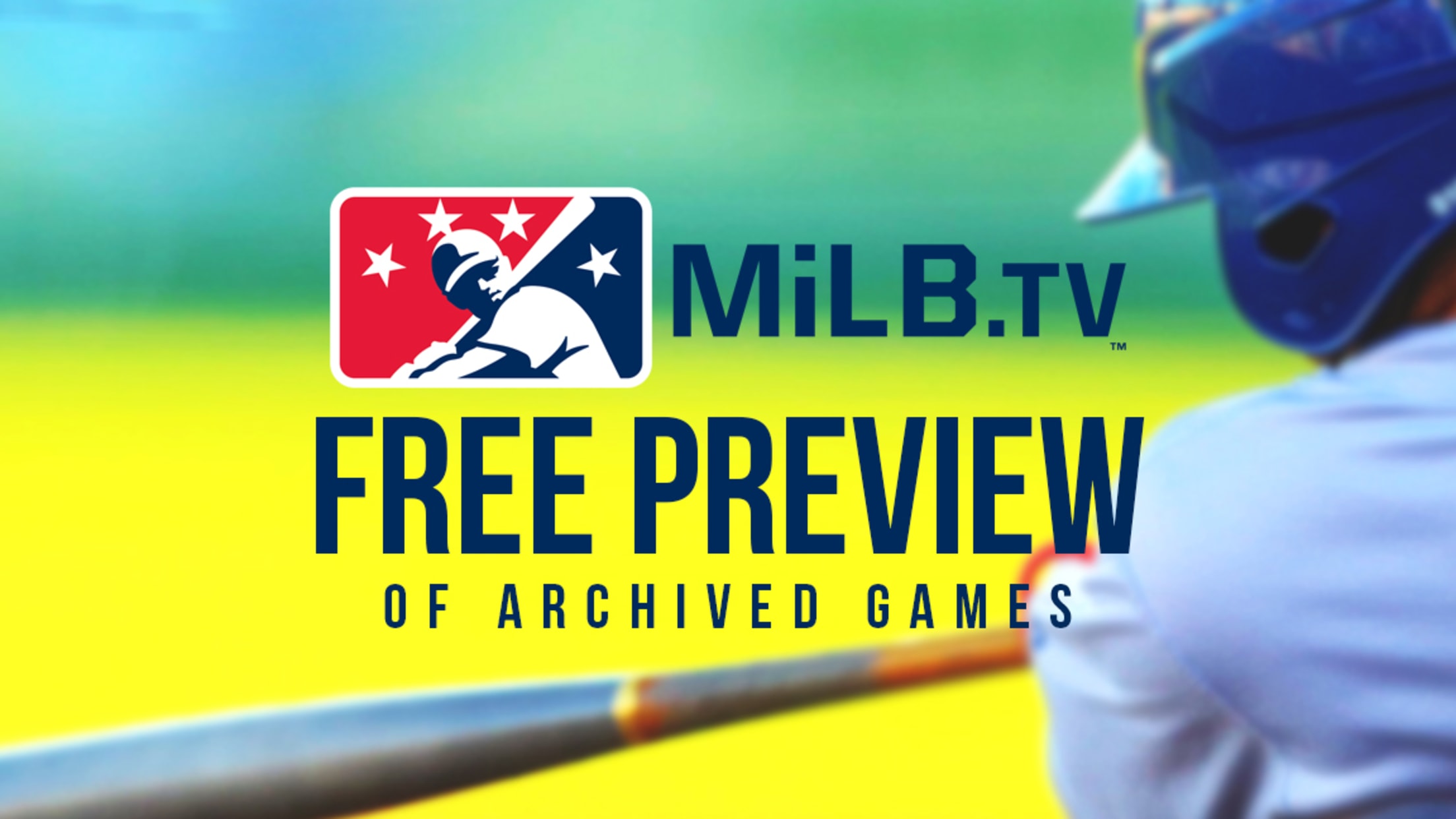 ST. PETERSBURG, Fla. -- Minor League Baseball™ (MiLB™) today announced it is offering a free preview of MiLB.TV ®, its subscription-based streaming service, to all fans during the delay of the 2020 season. New and existing subscribers are invited to stream more than 6,500 games from the 2019 season, beginning
Marlins option Harrison, Neidert to Triple-A
Outfielder, right-hander rank among system's top 10 prospects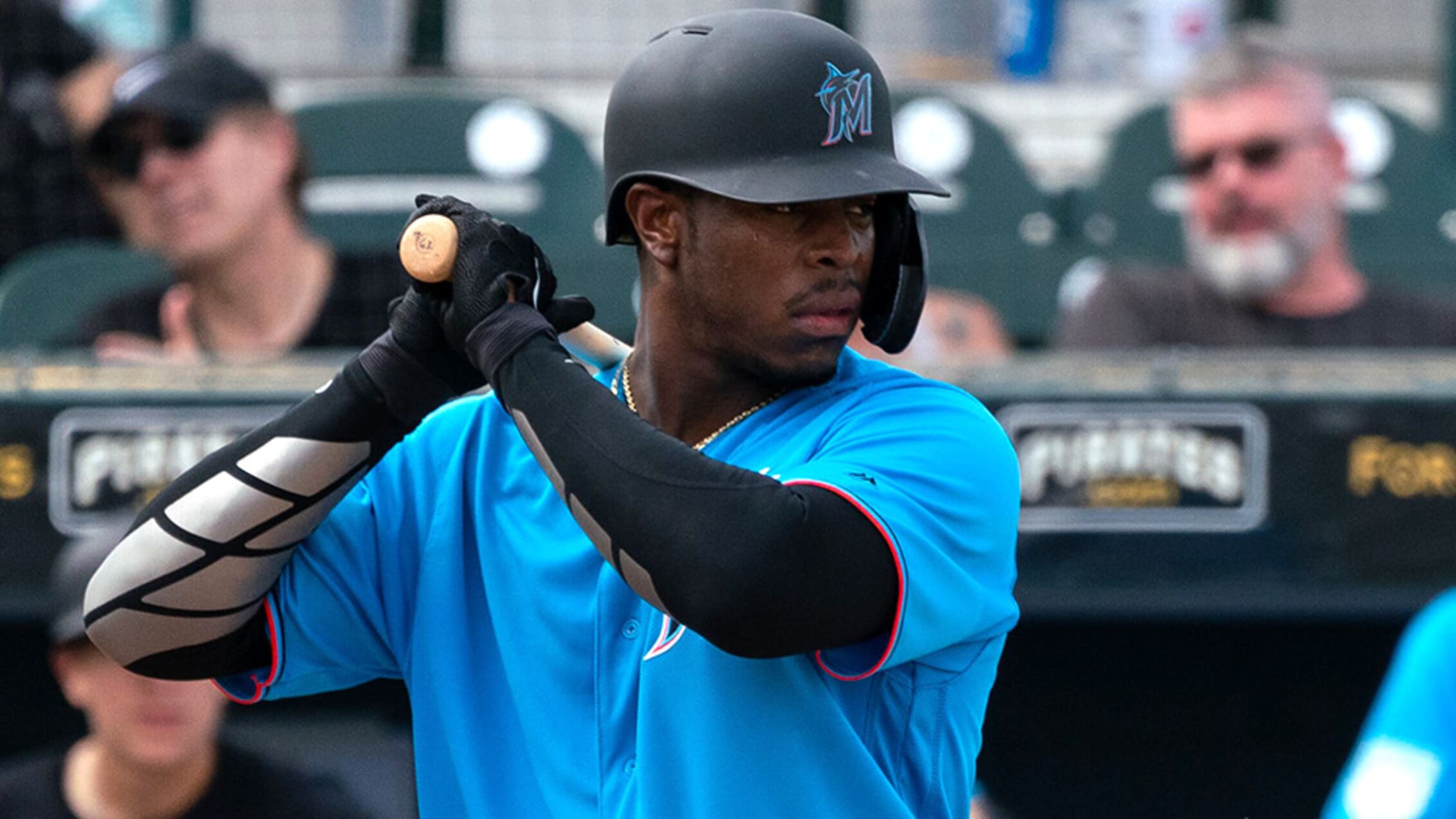 Two of the Marlins' top 10 prospects are heading to Triple-A Wichita.Outfielder Monte Harrison, ranked ninth in the system, and right-hander Nick Neidert (No. 10) have been optioned to the Pacific Coast League, the team announced Saturday.