Nationals' Garcia shines in big league debut
No. 2 prospect begins career with two hits, two RBIs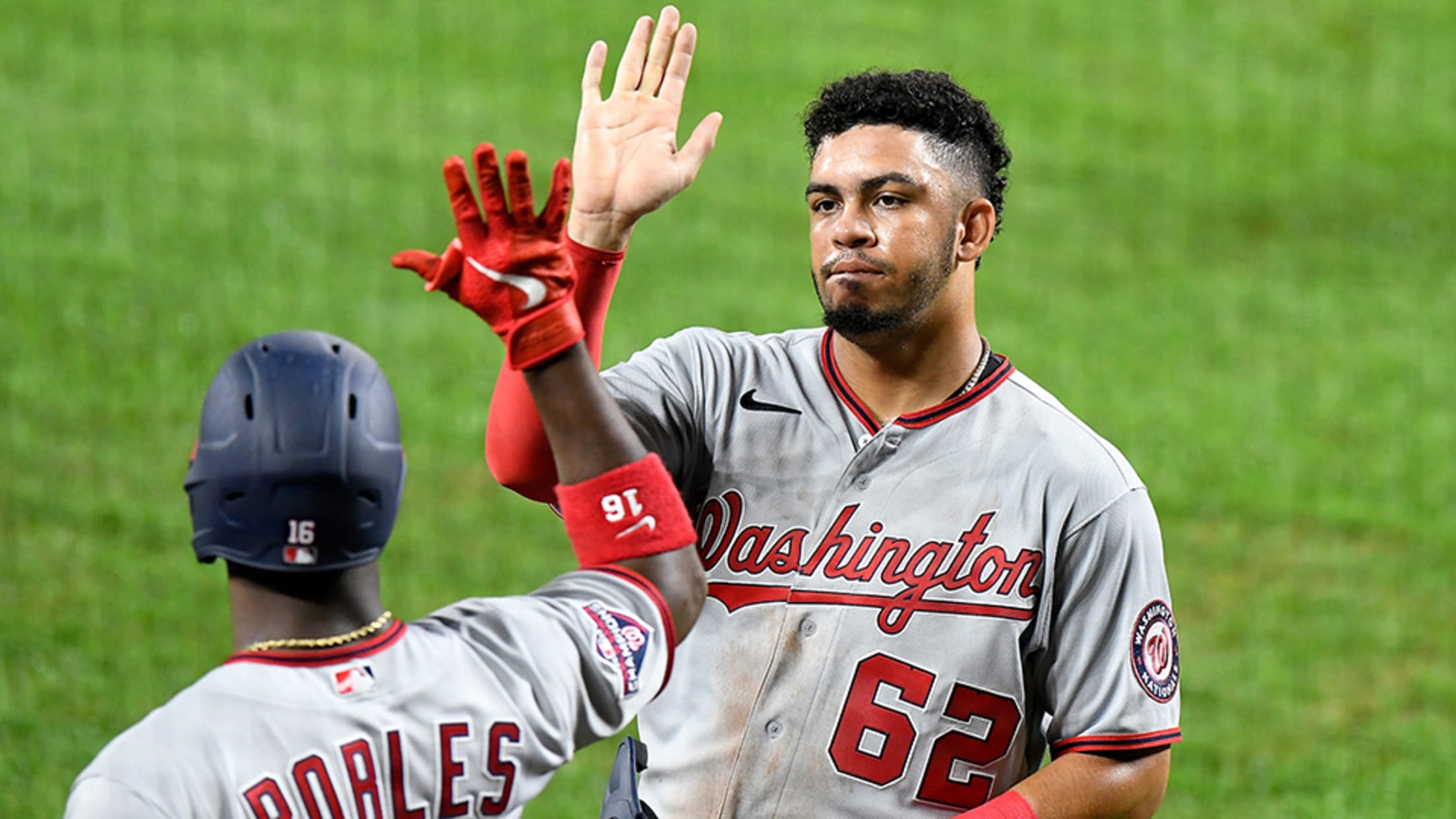 It had been 11 months since Luis Garcia played in a game that counted. He made it worth the wait with a sparkling big league debut. The second-ranked Nationals prospect began his Major League career with a 2-for-5 night, collecting a double, two RBIs and a run scored to help
Toolshed: Who will make the next big leap?
Candidates that could climb from Class A Advanced straight to MLB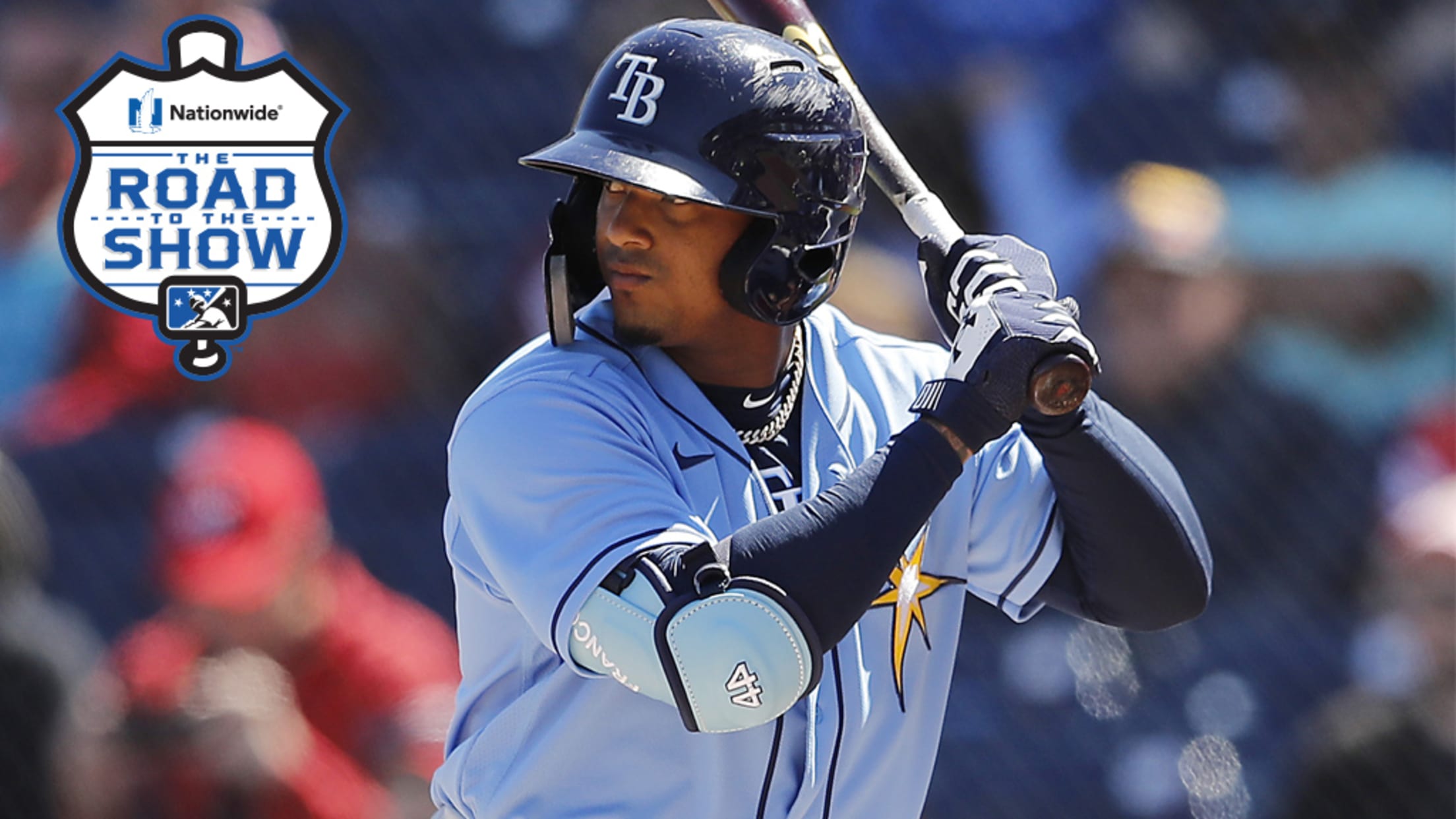 Seth Romero recently became the latest example of a mini-trend taking place during the 2020 Major League season, yet there was still an element of awe involved. The Nationals purchased the contract of their No. 11 prospect/2017 first-rounder Thursday, and he made his MLB debut the same day. But it
Mets' Peterson dangles on mound once again
New York's No. 13 prospect spins five one-hit innings in win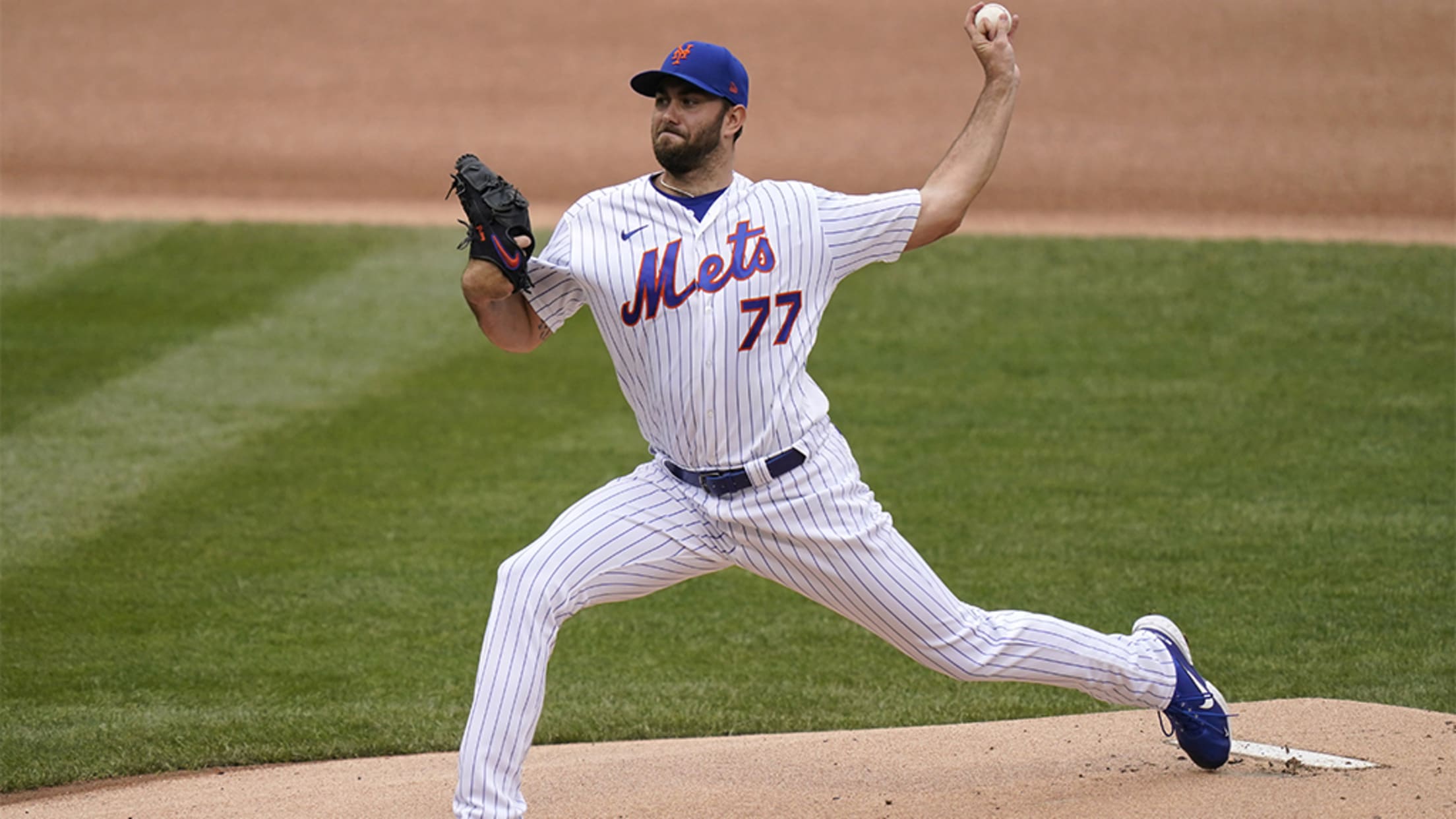 Although it's been just four starts, David Peterson has familiarized himself with a unique and precarious situation. Fortunately for the Mets, he's been up to the task so far. New York's 13th-ranked prospect yielded an unearned run on a hit and a walk while striking out three over five innings
Cardinals calling Carlson up to The Show
No. 18 overall prospect blasted career-high 26 homers last season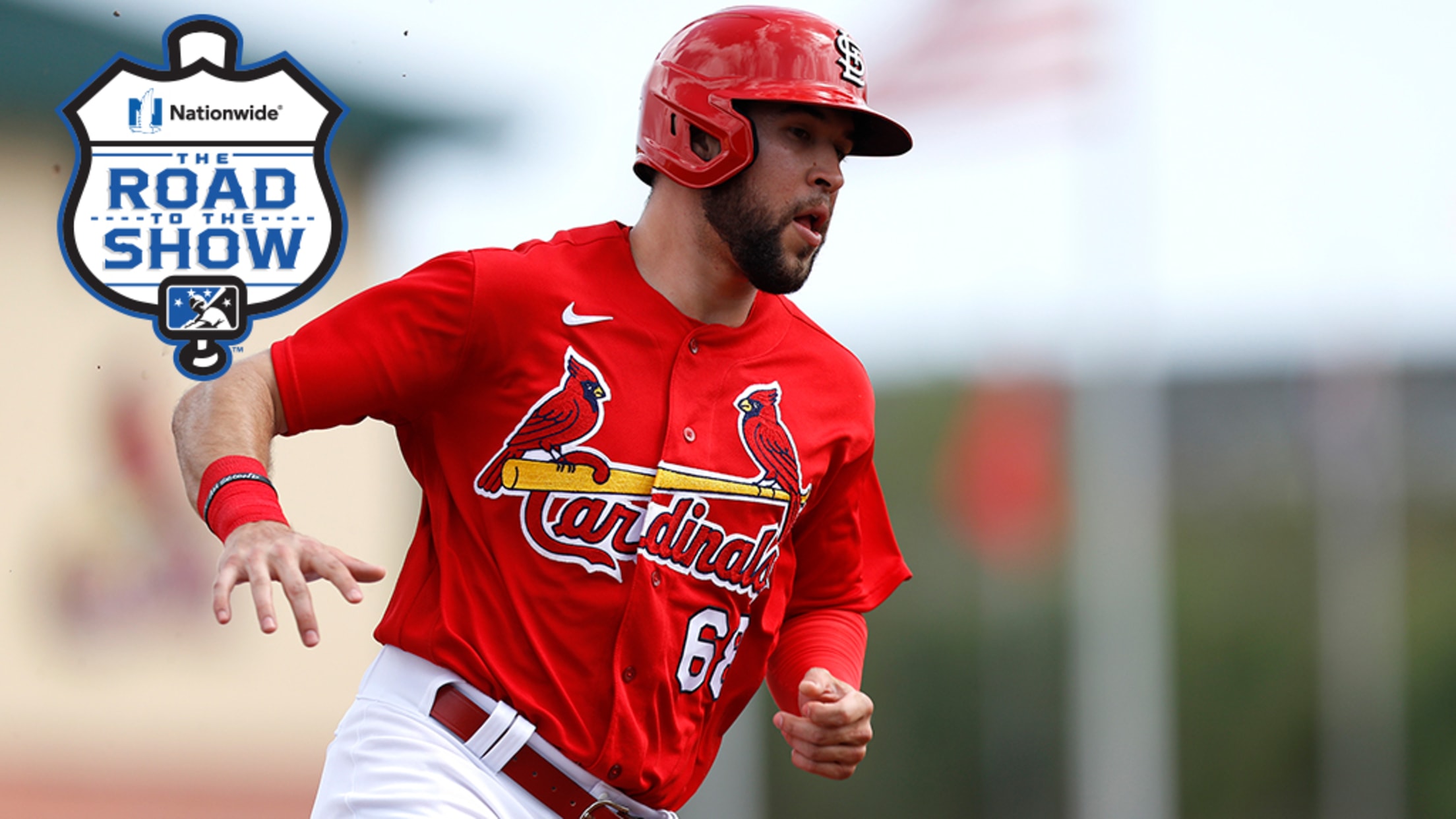 A bevy of prospects have gotten their tickets to the Majors this year, and Dylan Carlson will be next to climb aboard. MLB.com's No. 18 overall prospect is heading to The Show for the first time, Cardinals president John Mozeliak told reporters Wednesday. He'll be joined by No. 28 St.
Phillies promoting Bohm to Majors for first time
No. 31 prospect becomes fourth 2018 first-rounder in The Show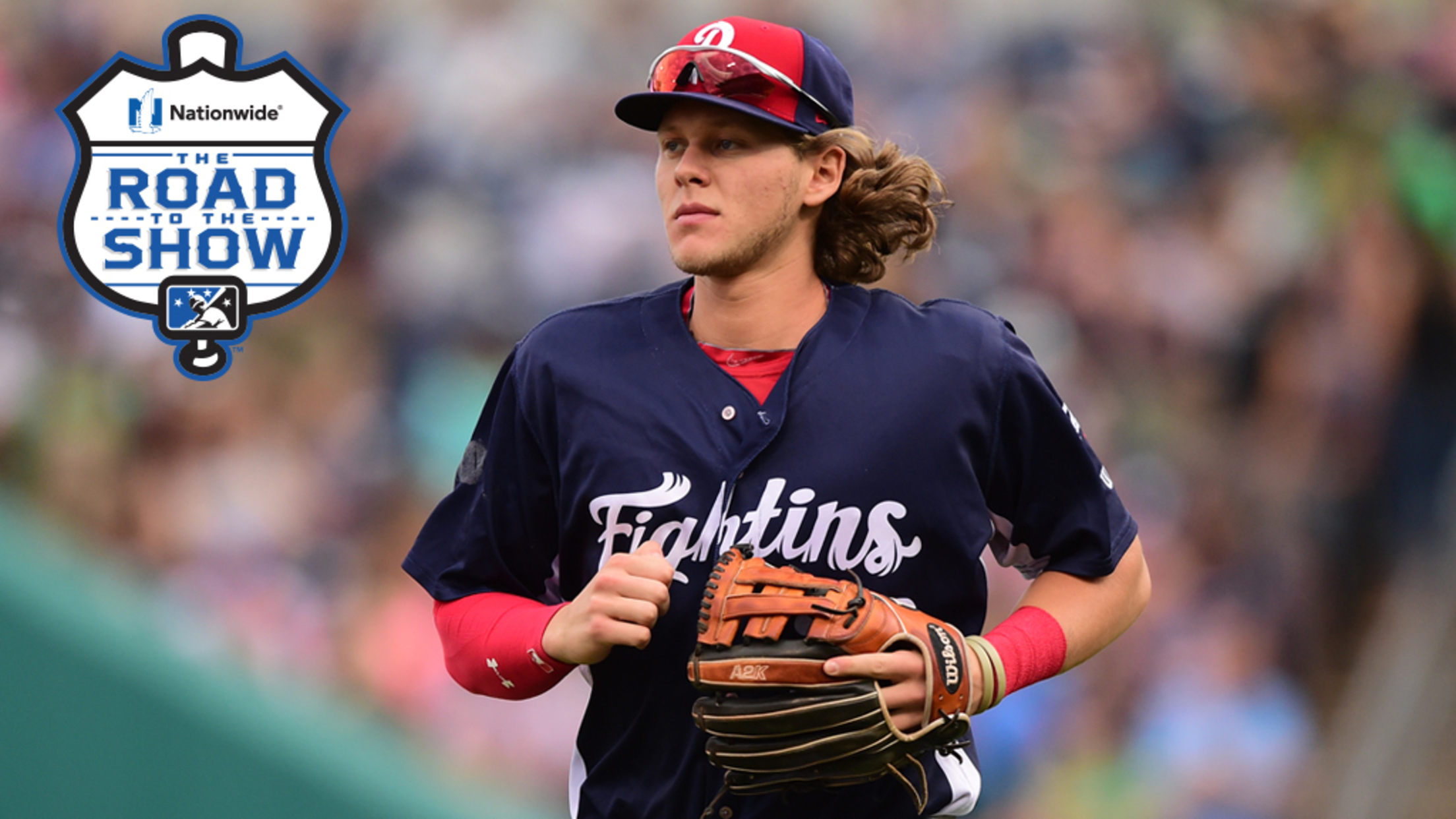 It's a good week to be atop the Phillies' prospect rankings. After top pitching prospect Spencer Howard made his Major League debut Sunday, the Phillies promoted No. 31 overall prospect Alec Bohm on Thursday, the club officially announced. Bohm, 24, has been with Philadelphia's alternate training squad based at Triple-A
Buffalo one of many IL locales with big league history
Buffalo one of many IL locales with Major League history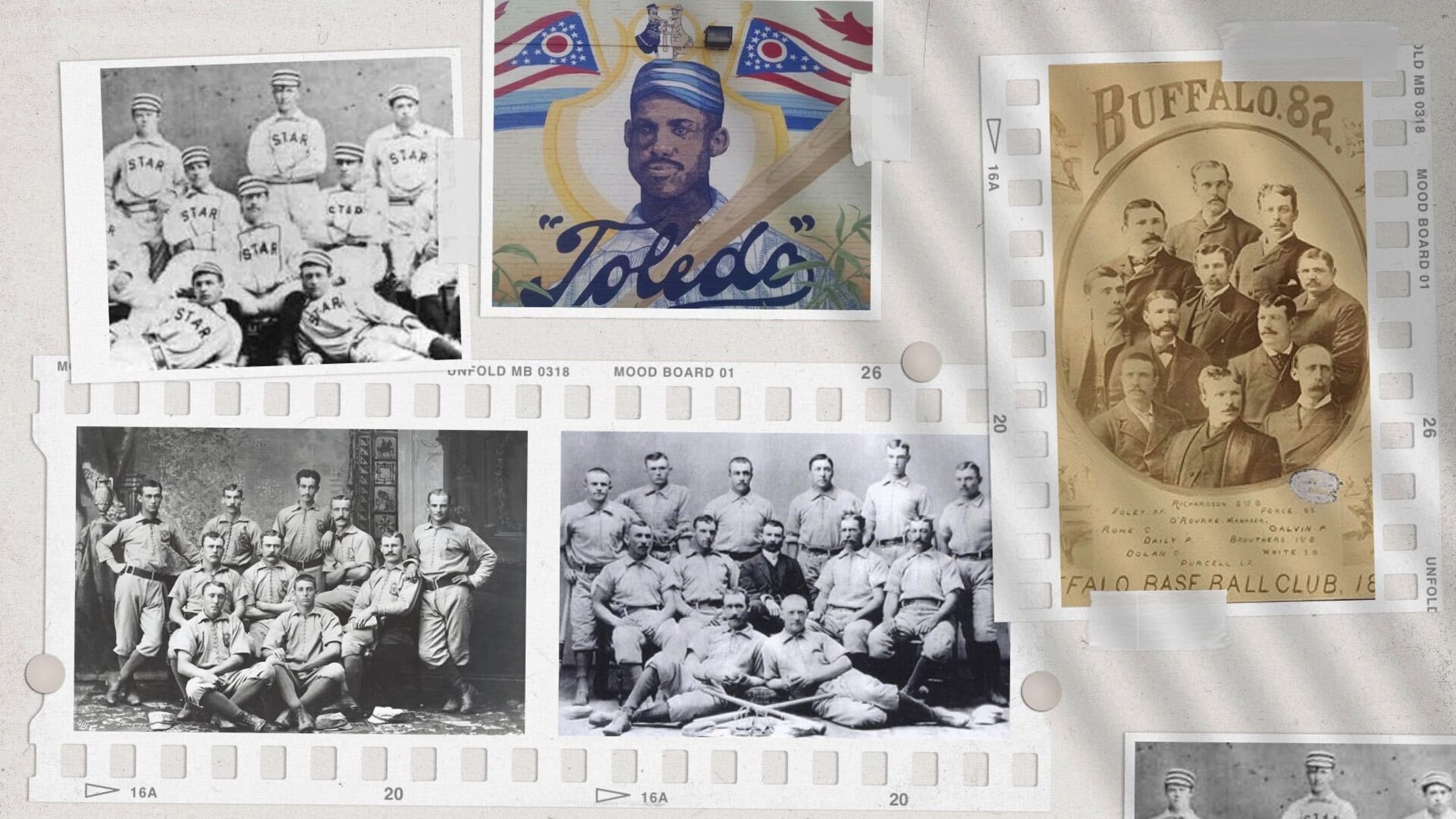 The city of Buffalo, New York, hosted a Major League Baseball game on Tuesday night, with the Toronto Blue Jays enjoying a walk-off win over the Miami Marlins. It was the first of 25 Blue Jays games scheduled for Sahlen Field, which ordinarily serves as the home of their Triple-A
Flying Squirrels snag July Promo of the Month
'Richmond Together Under the Lights' claims top July promo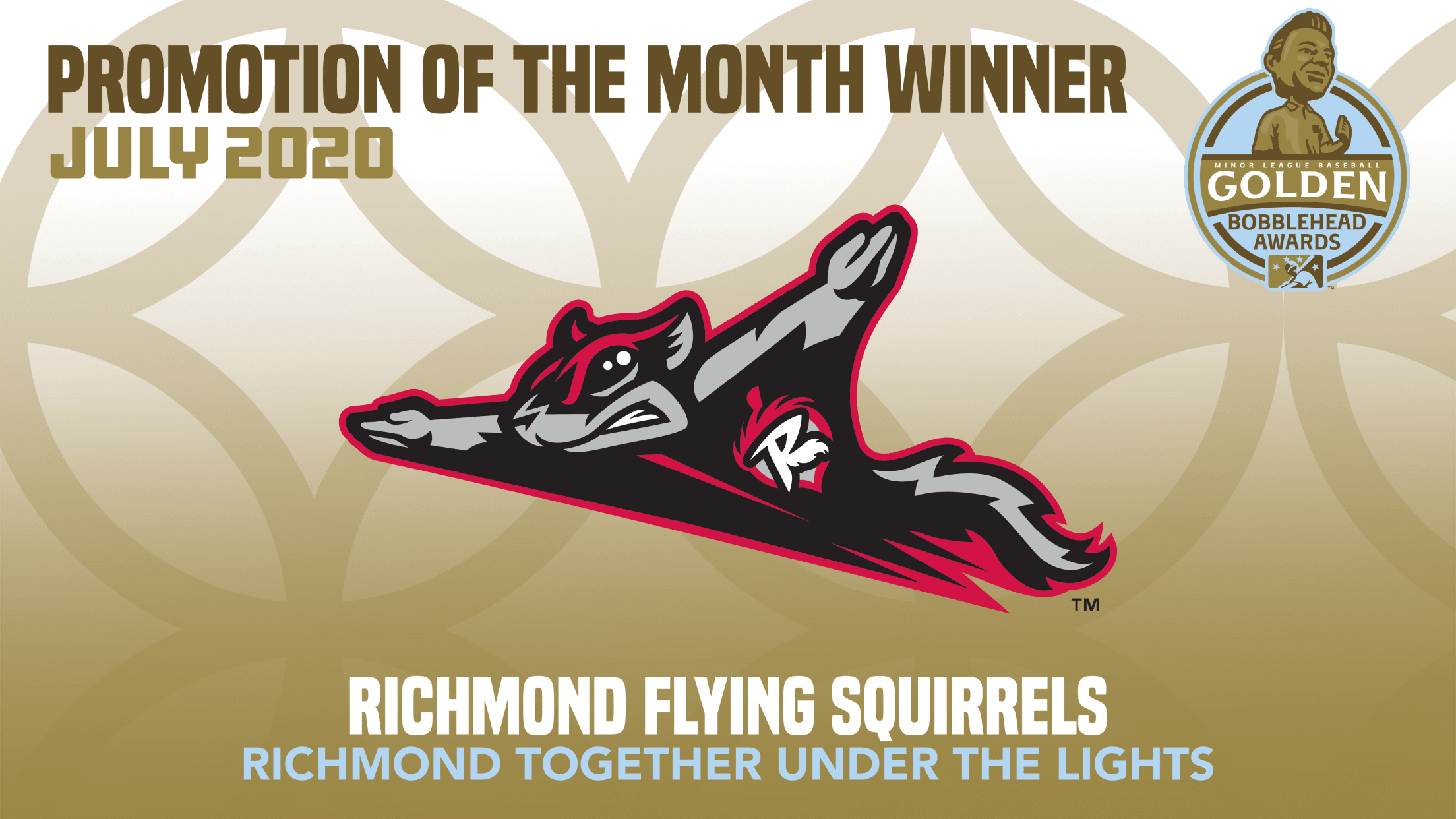 When the Minor League Baseball world found out on June 30 that the 2020 season would not be played, the Richmond Flying Squirrels refocused their energy on an opportunity to bring the community together on the Fourth of July despite the disappointing news. While obviously let down, they were already
MiLB podcast shares what's happening at ballparks
Ballpark news from Buffalo, Lansing, Pawtucket fills latest podcast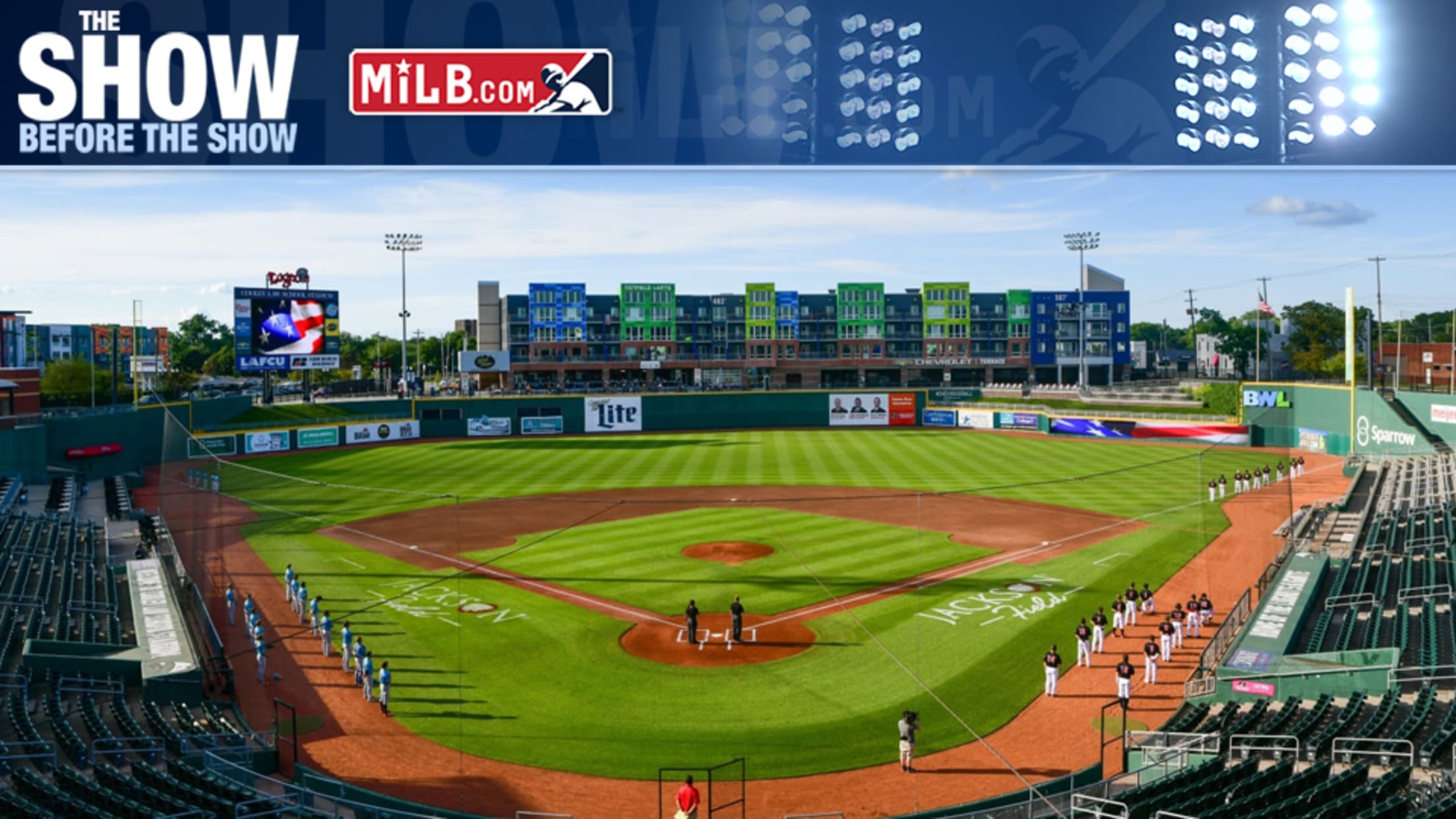 Check out the latest episode of The Show Before the Show, MiLB.com's official podcast. A segment rundown is listed below, in case you want to skip to a particular section. Like the podcast? Subscribe, rate and review "Minor League Baseball podcast" on iTunes. The podcast is also available via Spotify,
Gonsolin brilliant in spot start for Dodgers
Club's No. 5 prospect whiffs career-high eight in 4 2/3 frames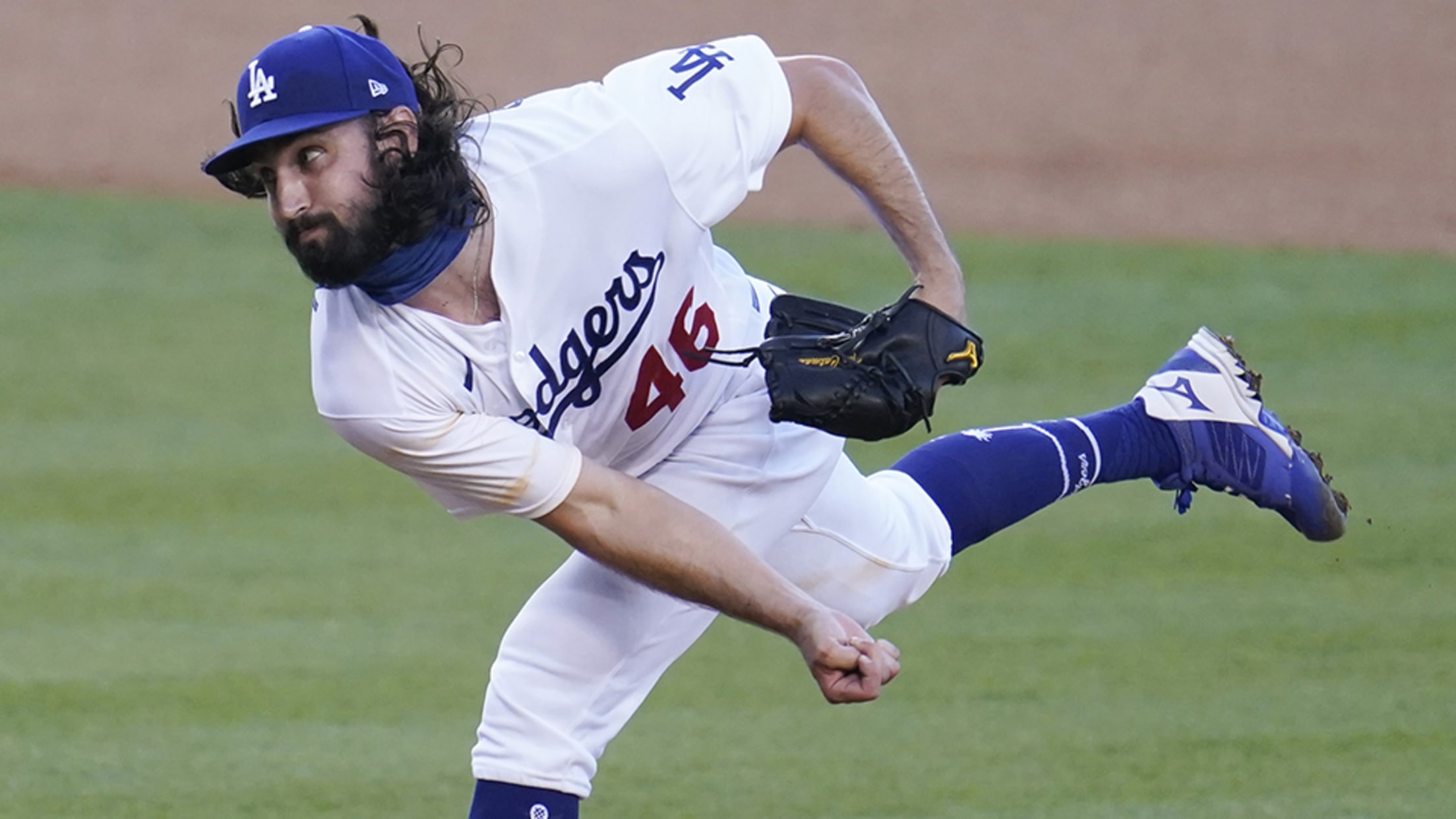 News of the Padres' high-powered offense must not have reached Tony Gonsolin at his club's alternate training site. The fifth-ranked Dodgers prospect held their division rival scoreless for 4 2/3 innings, yielding three hits and a walk with a career-high eight strikeouts in Los Angeles' 6-0 victory over San Diego
Order up: PawSox balance restaurant, training
Triple-A affiliate pulling double duty to serve fans, support Red Sox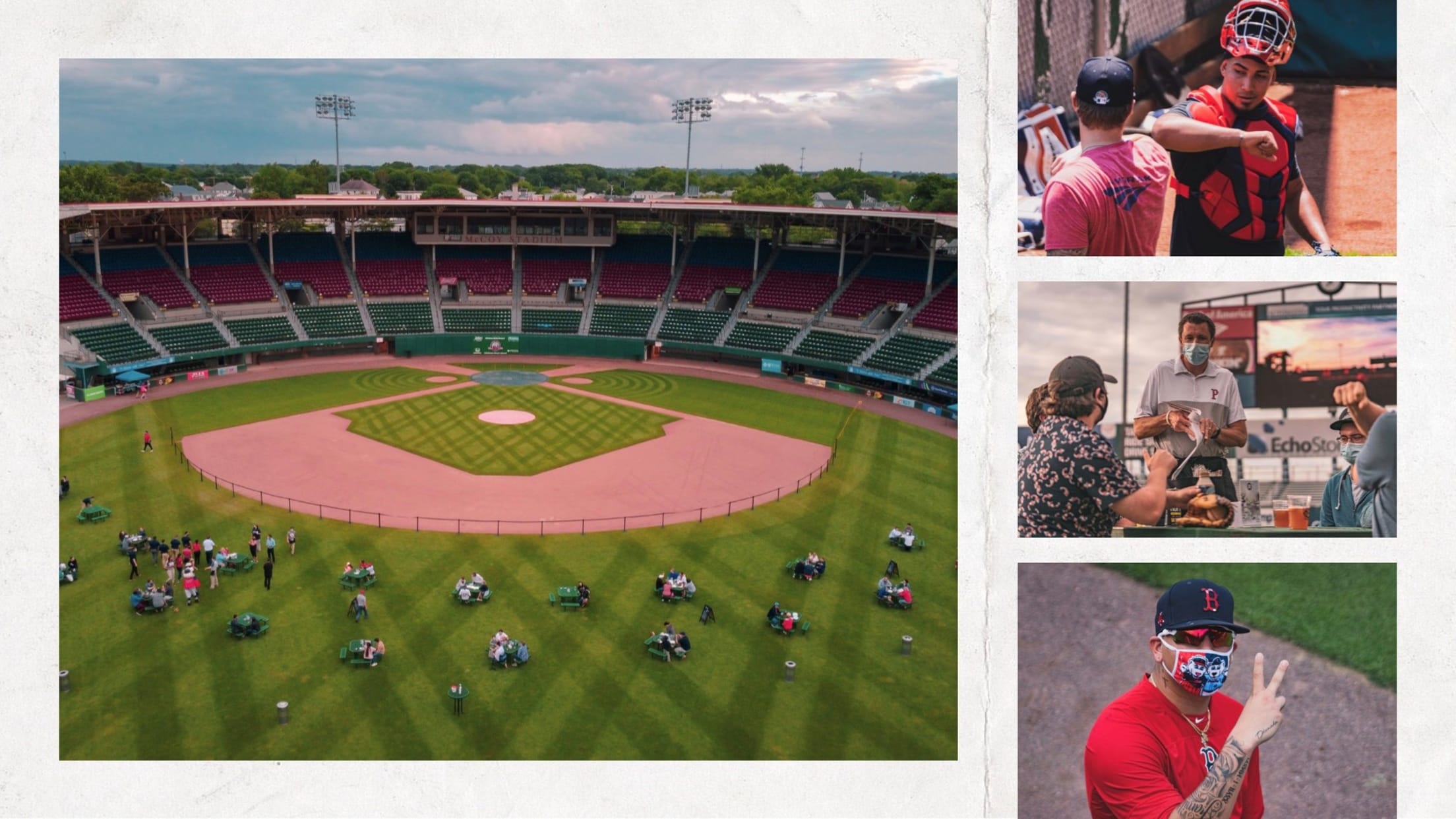 There was baseball at McCoy Stadium on Saturday. More than 5,000 people watched -- via Facebook. At first pitch, one man played the outfield. Coaches sat behind a screen, behind home plate. No white chalk extended down the baselines, and the batter's box was simply scraped in the dirt. Everyone
MiLB, Big Brothers Big Sisters commit to future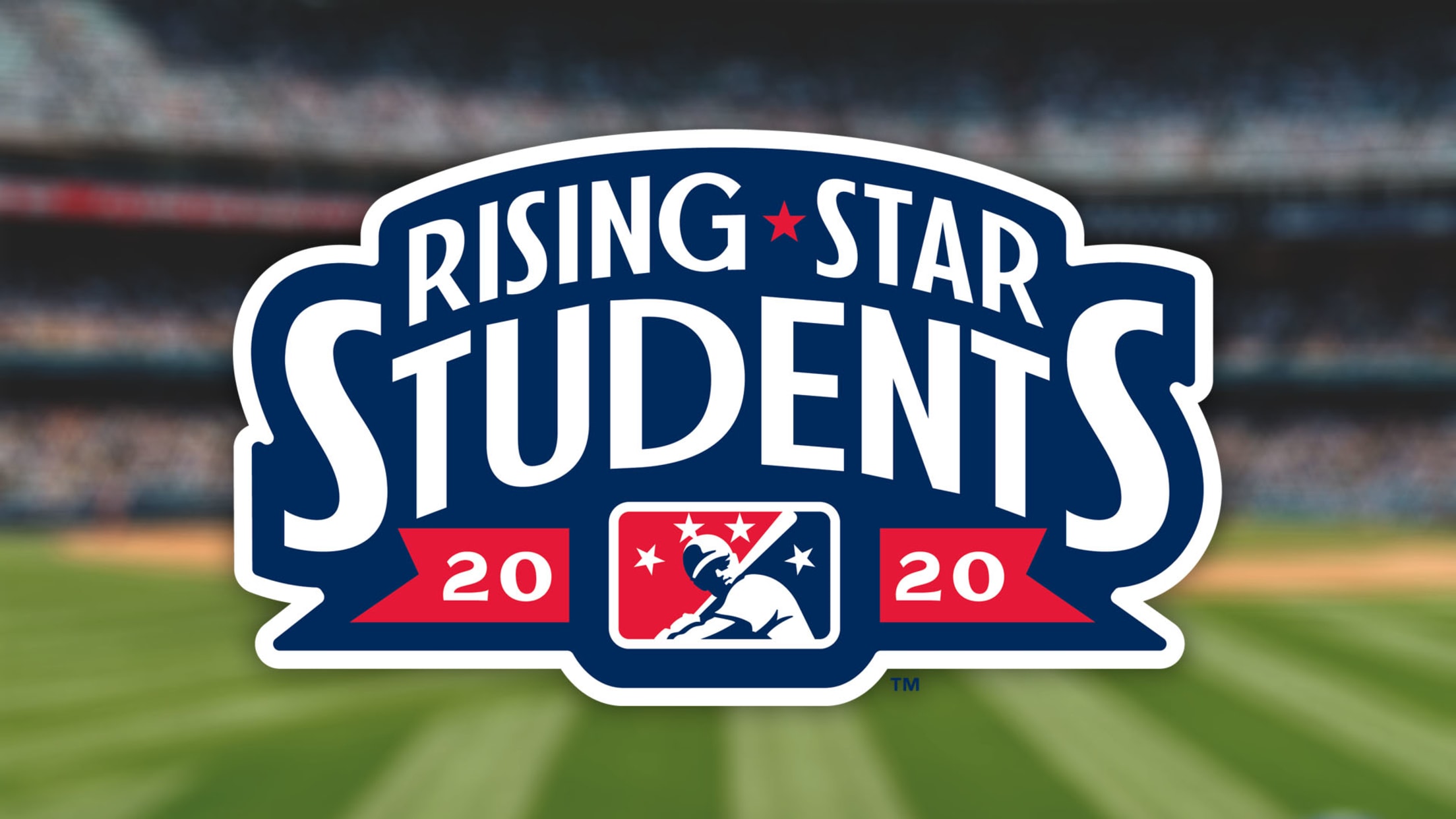 The transition from high school to college is often one of life's greatest adjustments, marking the first time away from home for many students. College can also be financially burdensome for some, making it a challenge to pay for their education. Since 2016, Minor League Baseball (MiLB™) and MiLB Charities
Jays' Romano sharp as Majors return to Buffalo
Jays No. 30 prospect has yet to allow a hit in eight innings in '20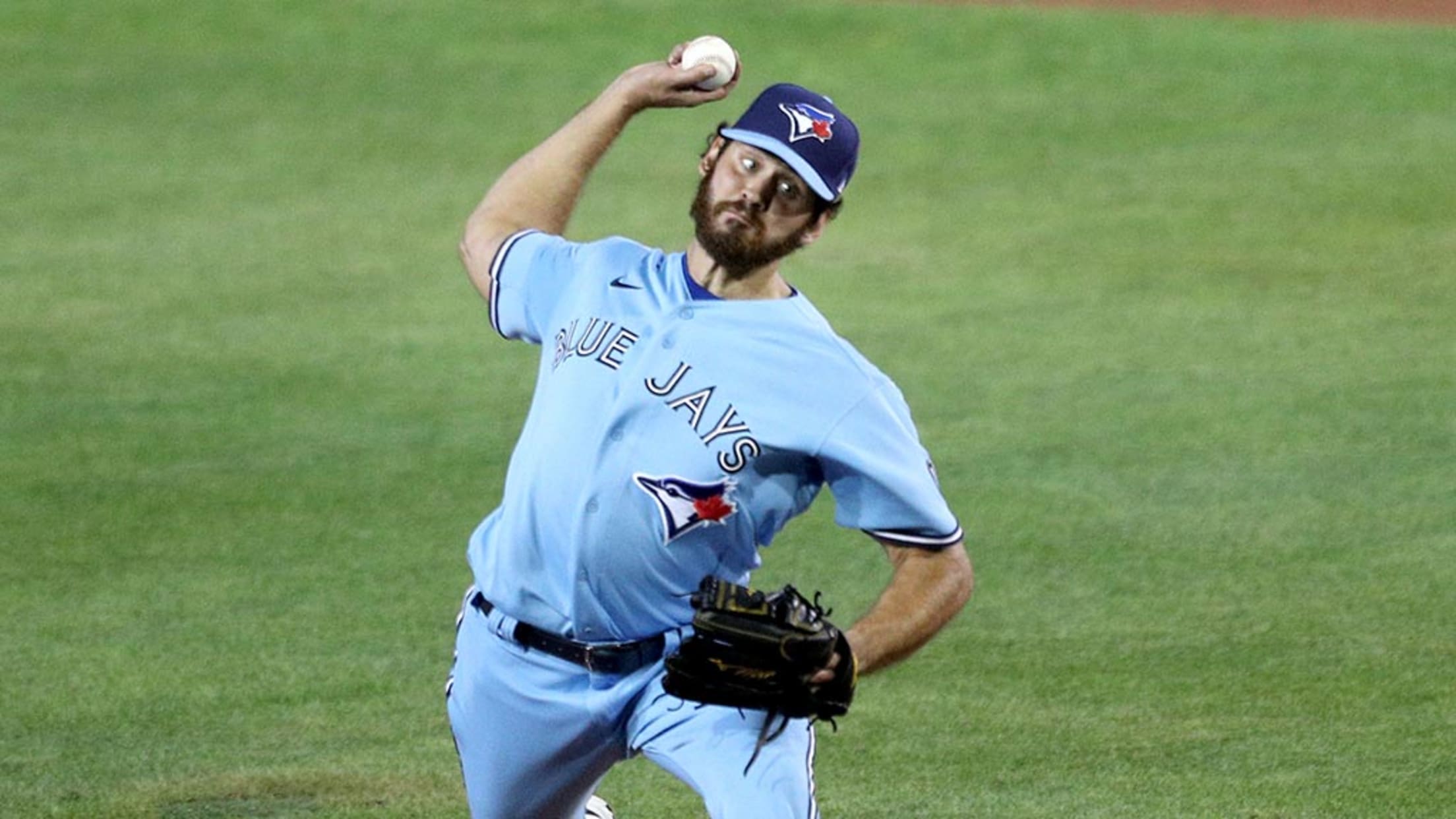 The wait was well worth it. Hosting a Major League game for the first time in 105 years, Triple-A Buffalo's Sahlen Field experienced a little bit of everything Tuesday night. With a number of former Bisons competing in their former home, the Blue Jays bounced back from a late Marlins
Rays' McKay shut down with shoulder inflammation
No. 16 overall prospect expected to miss seven to 10 days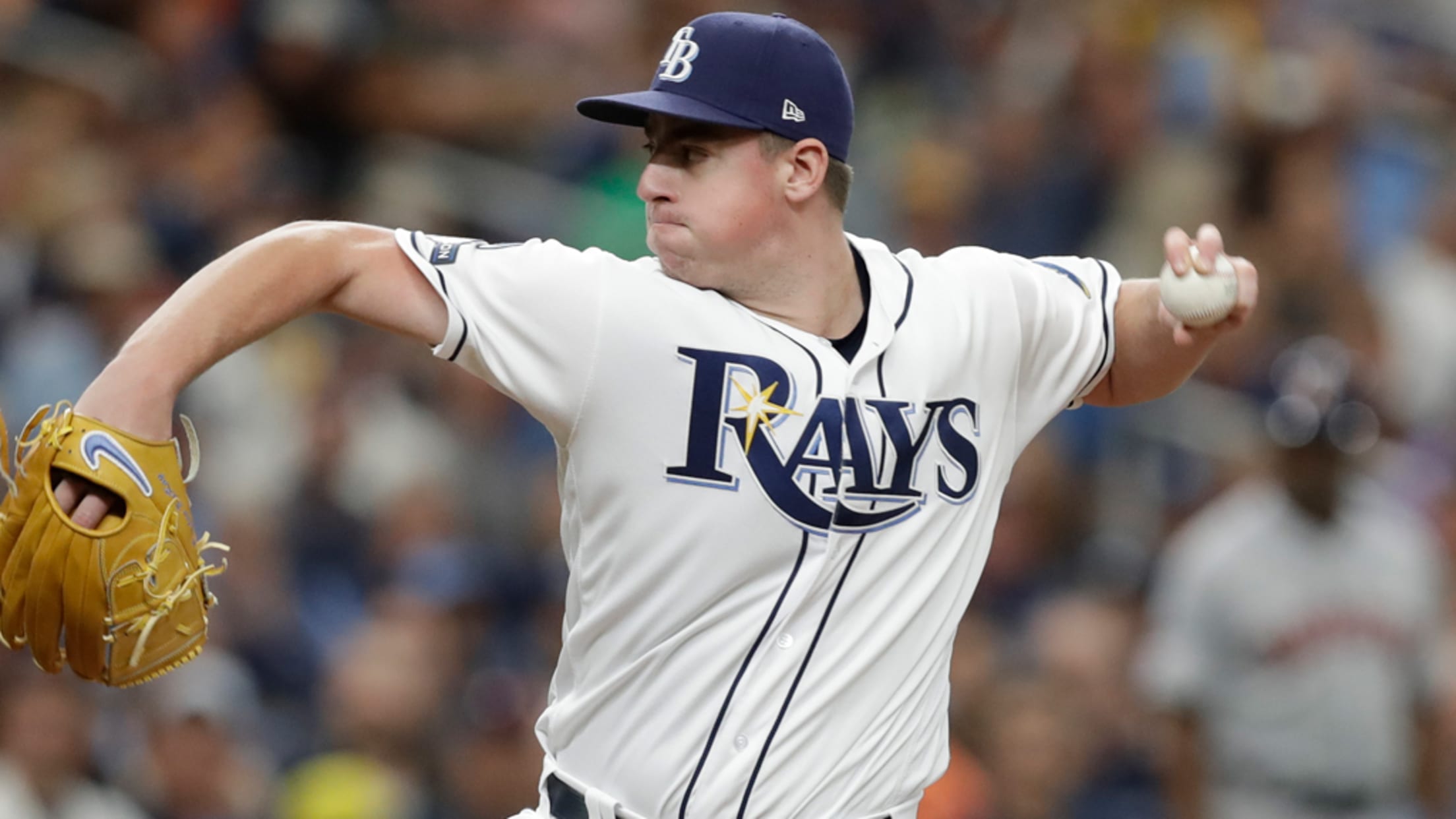 Brendan McKay showed off his tantalizing two-way talent last year in his first months in the big leagues. To see him at the Major League level again, Rays fans will have to wait a little longer. MLB Pipeline's No. 16 overall prospect will be shut down for seven to 10
How sweet it is: Lansing's Lemonade League
Lugnuts get creative with colorful in-house collegiate circuit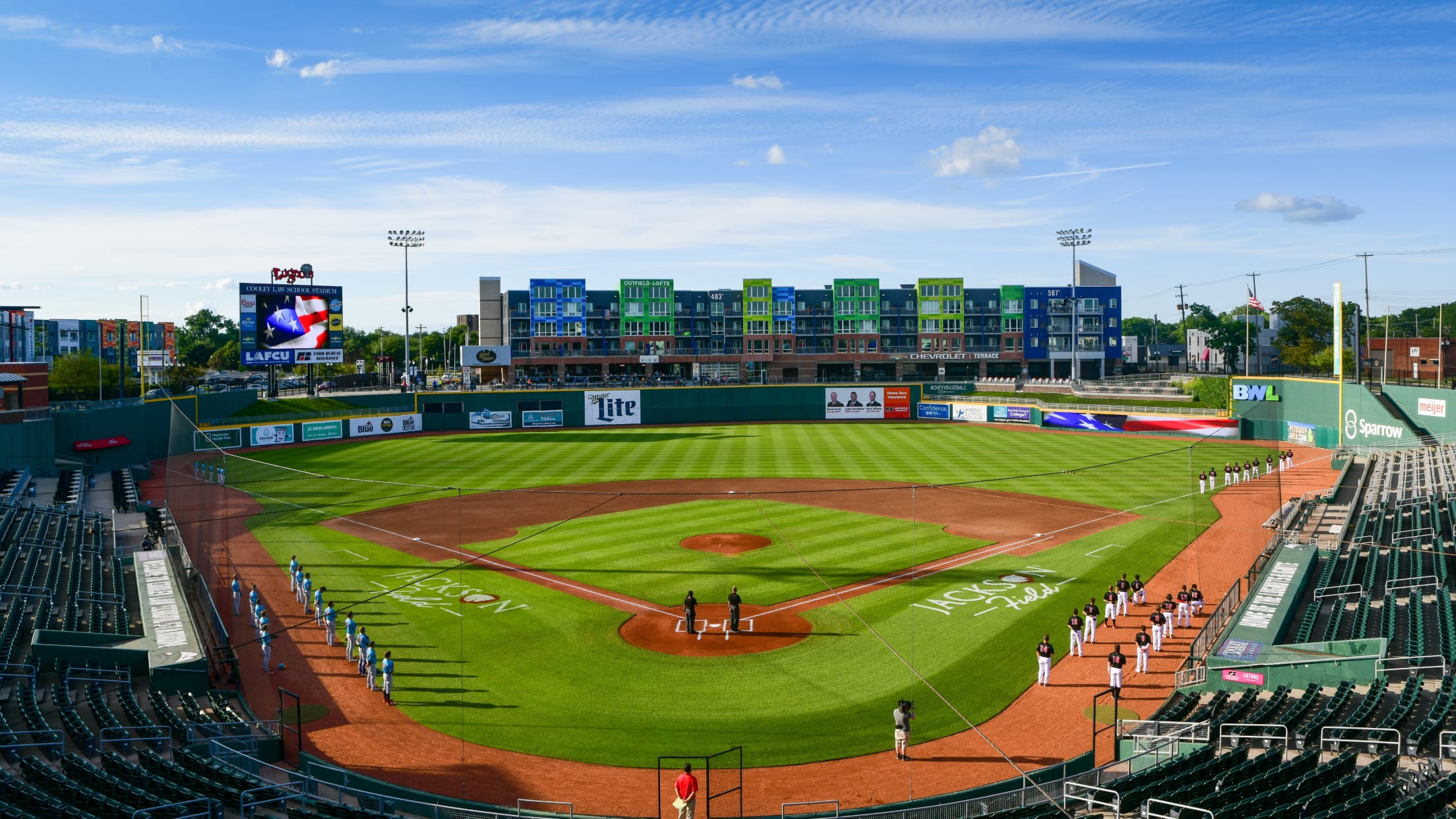 Looking for a sense of normalcy? You can find it at Lansing's Cooley Law School Stadium, where the hometown Lugnuts are regularly playing in front of sold-out crowds. Granted, just about any description of "normal" these days comes equipped with an asterisk heavy enough to slide off the page due
Toolshed: Recent noteworthy SL seasons
Goldschmidt's final MiLB season, plenty of Cubs feature on list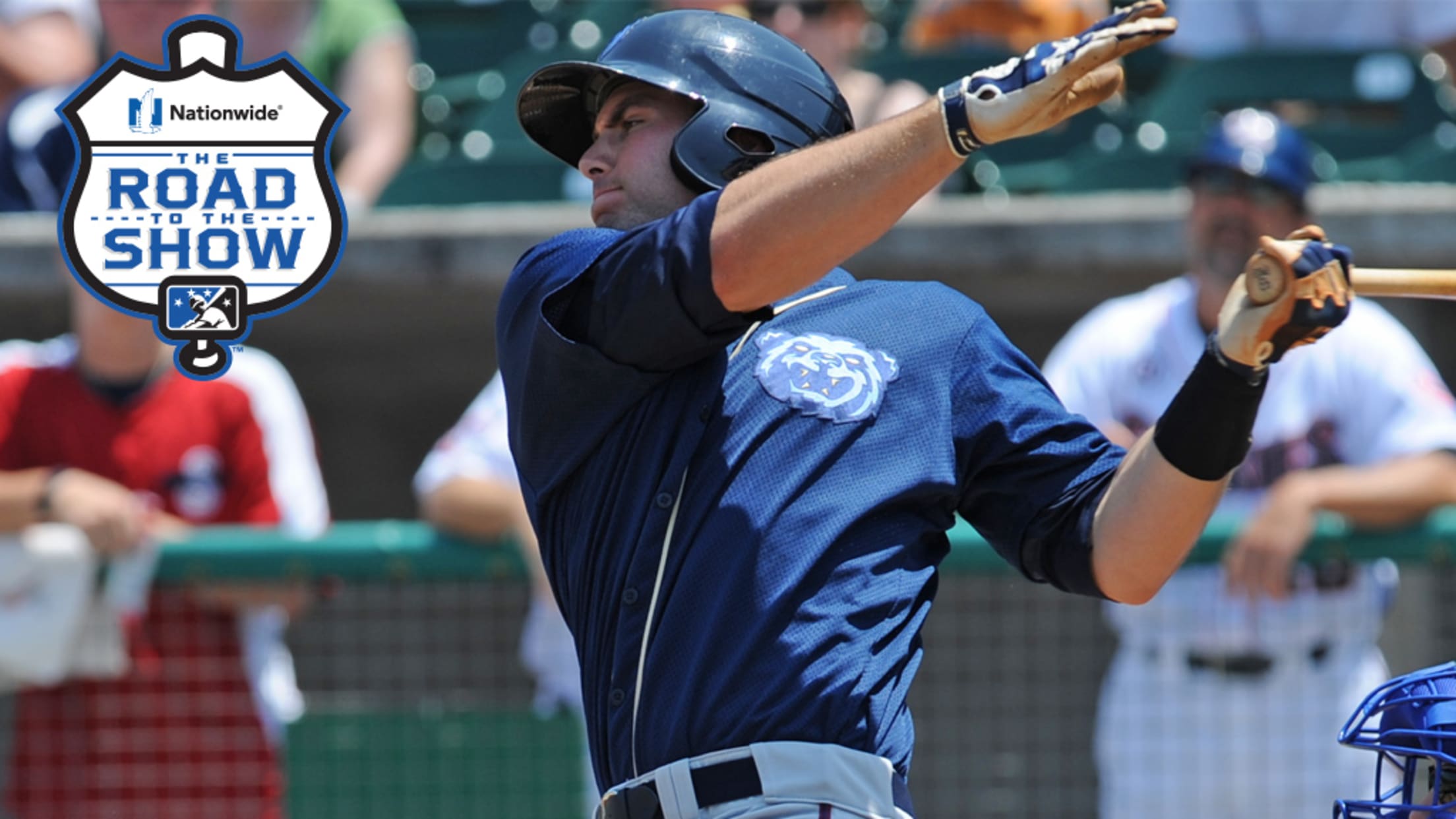 This space started honoring the short-season leagues after their respective campaigns were delayed in June. Now following the cancellation of all Minor League Baseball in 2020, we're turning it into an appreciation of the full-season circuits as well. So Toolshed is revisiting the 10 most notable individual seasons put together
Mariners' Dunn battles to first Major League win
Club's No. 8 prospect limits damage to two runs over six innings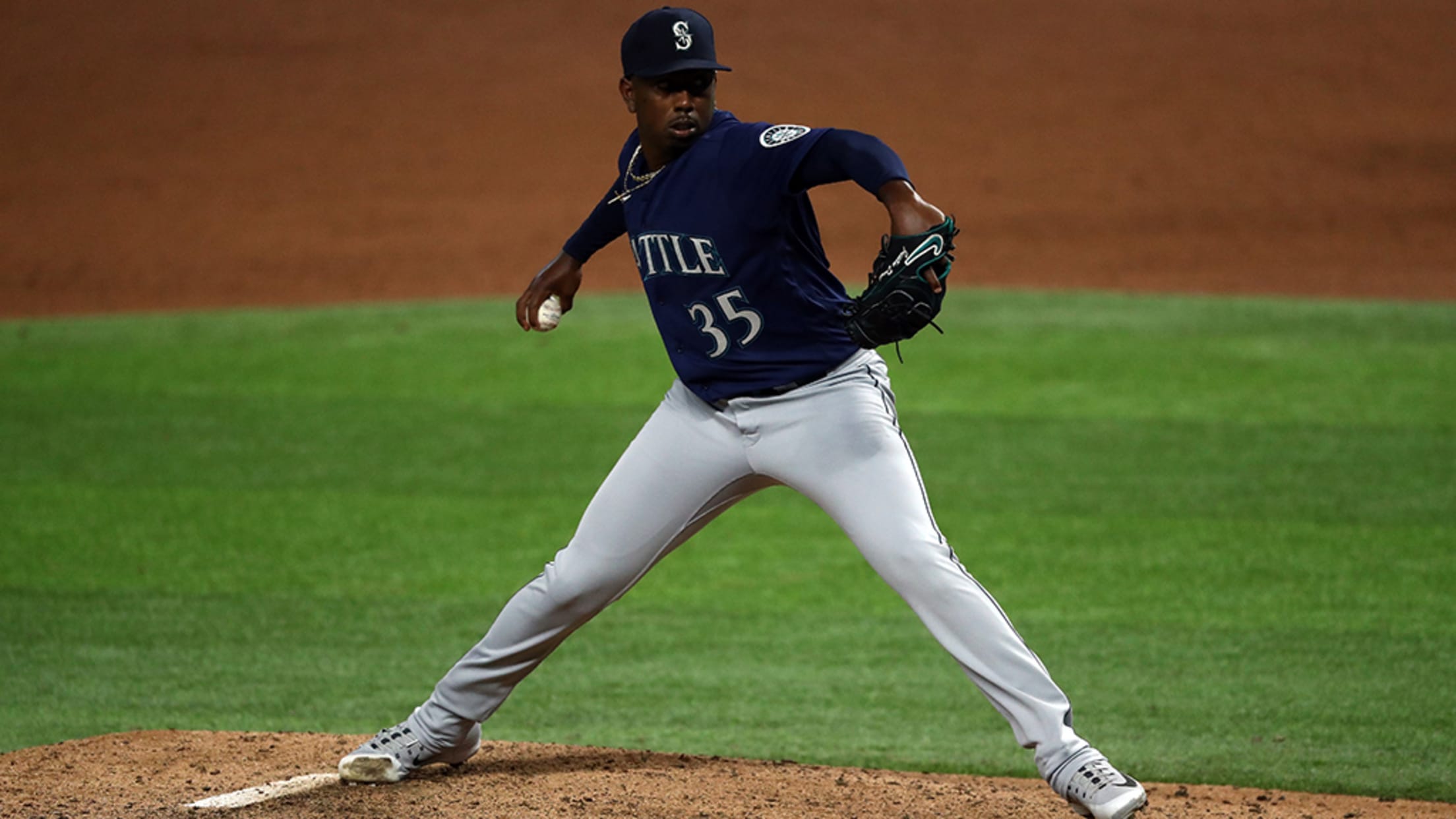 It didn't take long for Justin Dunn to realize he didn't have his best stuff when he took the hill Monday night, but that didn't stop him from grinding out his first Major League victory. The eighth-ranked Mariners prospect battled through six innings -- yielding two runs on seven hits
Minor League caps tell stories for fans
Hat enthusiasts spark conversation with choices, collections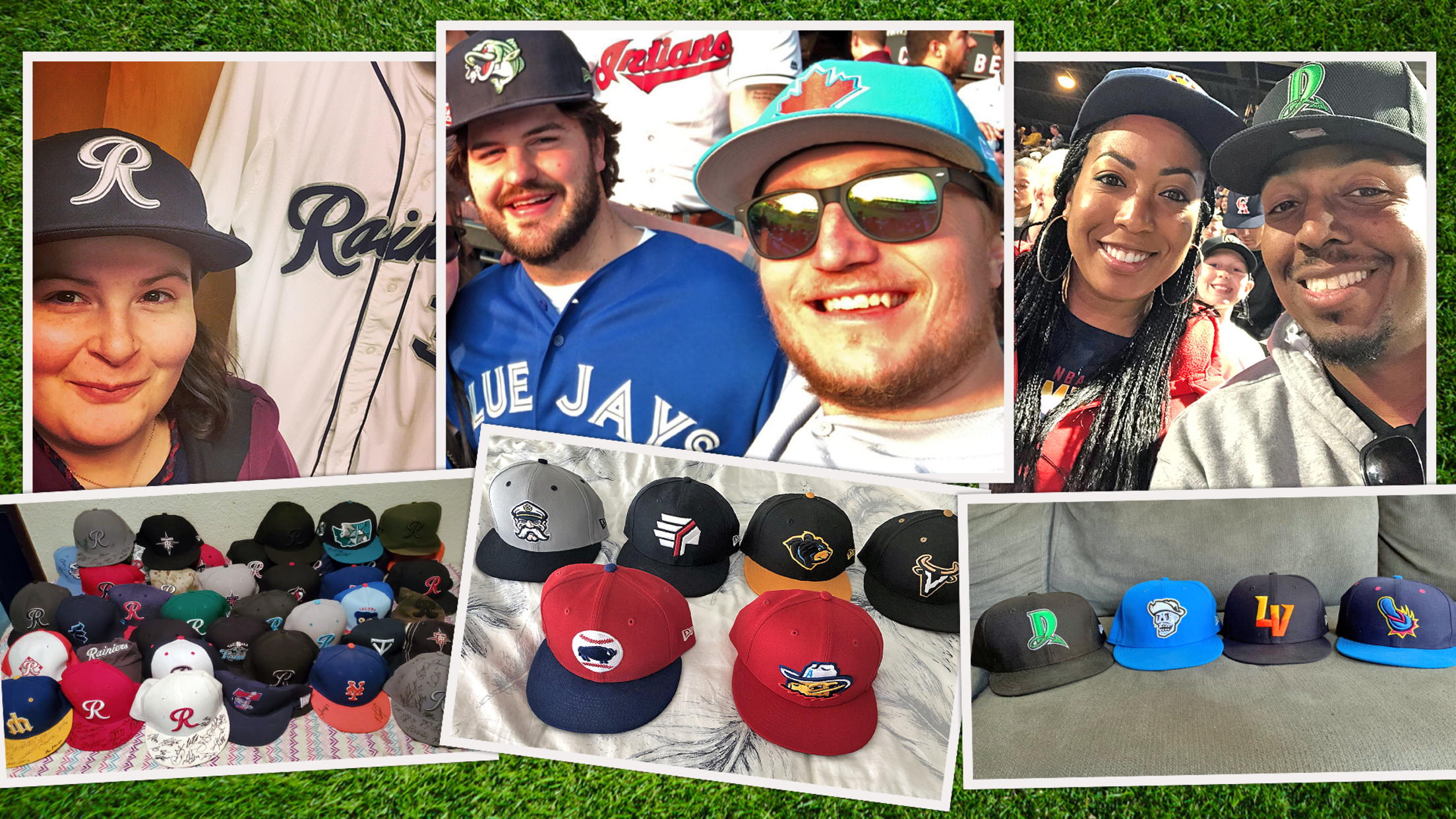 This month we're profiling Minor League Baseball fans across the country who go to impressive lengths to show their love of the game in creative ways and stay connected to their favorite teams even when the action on the field is on hold. Do you think you can stake your
The Road to The Show™: Brailyn Marquez
Cubs No. 2 prospect has risen steadily toward Major Leagues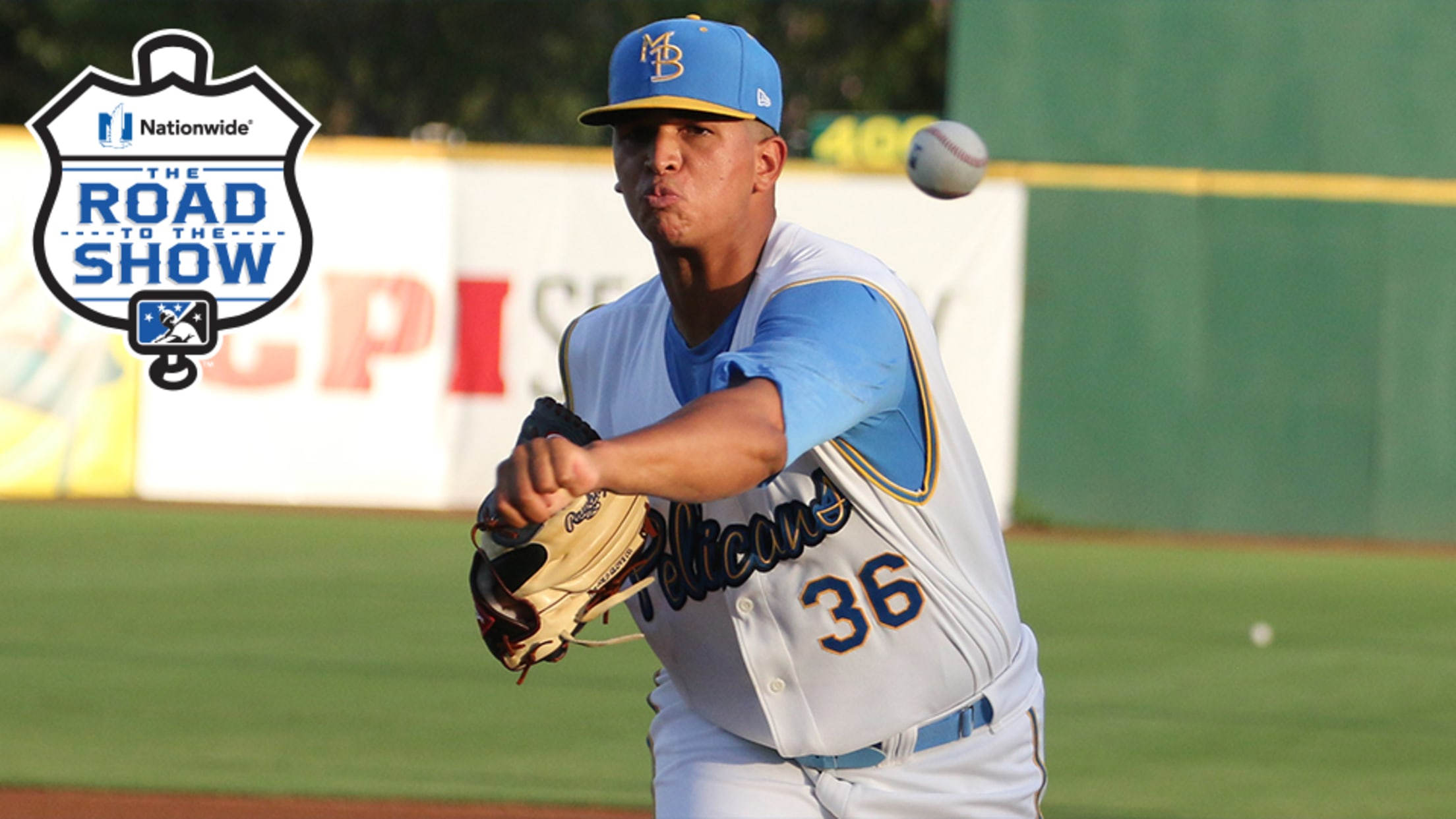 Each week, MiLB.com profiles an elite prospect by chronicling the steps he's taken to reach the brink of realizing his Major League dream. Here's a look at Chicago Cubs left-hander Brailyn Marquez. For more player journeys on The Road to The Show, click here. To this point in the shortened
Giménez breaks out on three-hit day for Mets
Third-ranked New York prospect scores three runs in win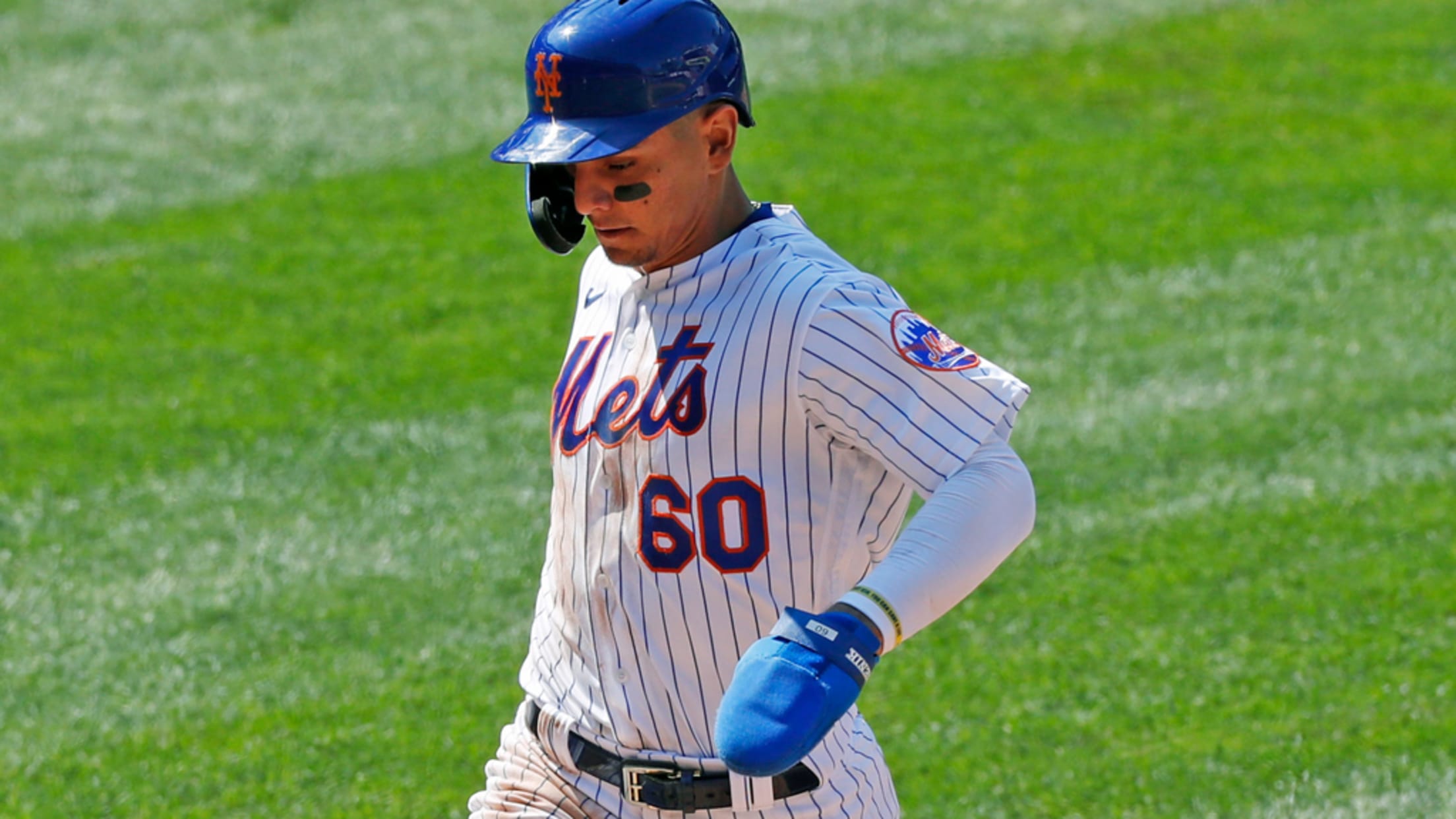 Andrés Giménez has come on strong in August to earn himself more at-bats and more starts. On Sunday, the third-ranked Mets prospect delivered his biggest day yet. Giménez tallied three hits, including his first double as a big leaguer, scored three runs and notched his first stolen base to lead
Rockies' Castellani unhittable in big league debut
No. 18 prospect retires first 12 batters against Mariners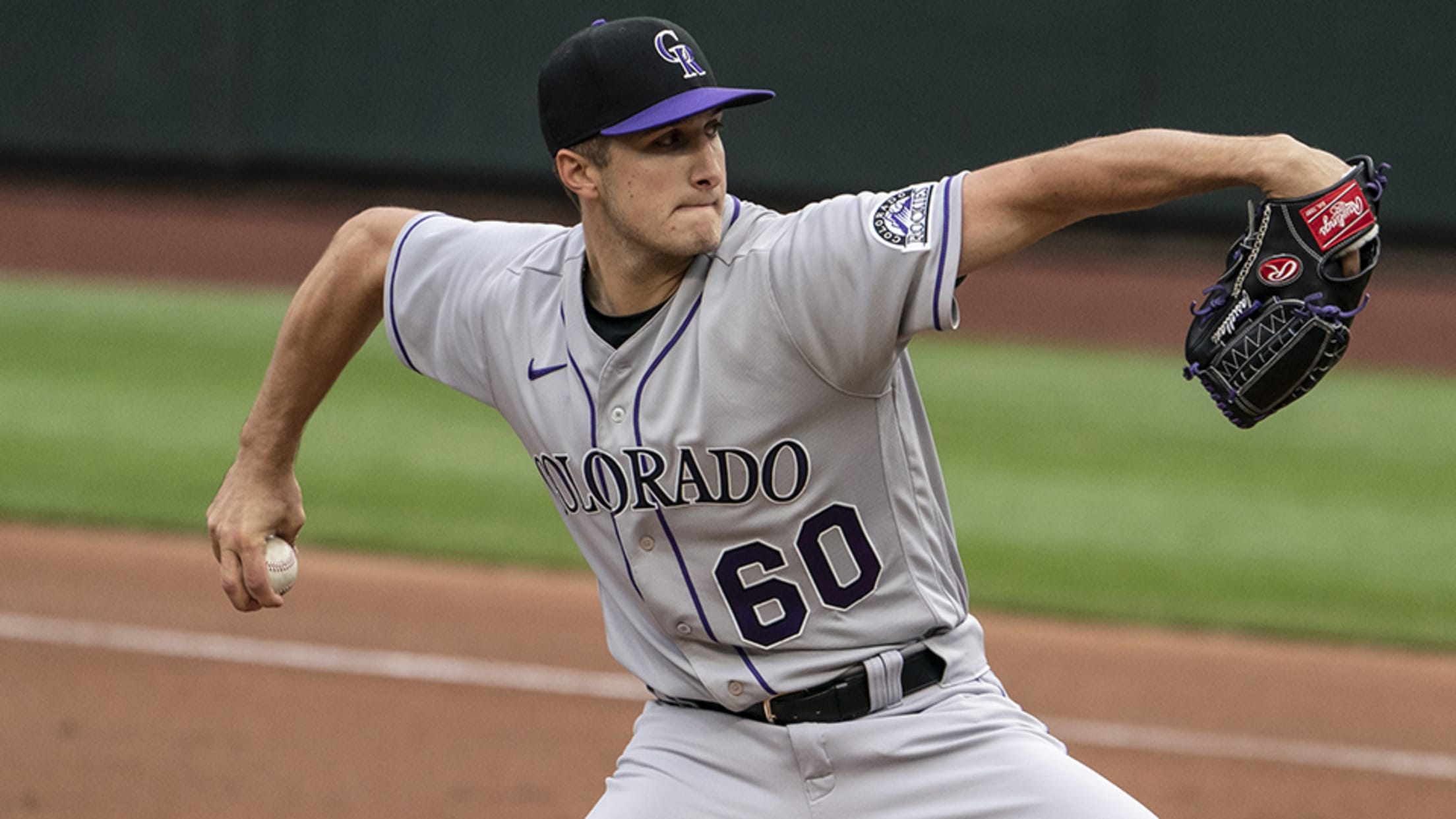 In the 28-year history of the Colorado Rockies, 324 people have pitched for the franchise. Only one had done what Ryan Castellani did Saturday. The Rockies' No. 18 prospect retired the first 12 batters he faced in his Major League debut against Seattle at T-Mobile Park, setting the tone for
Phillies' Howard to make MLB debut Sunday
No. 36 overall prospect to start against Braves in Philadelphia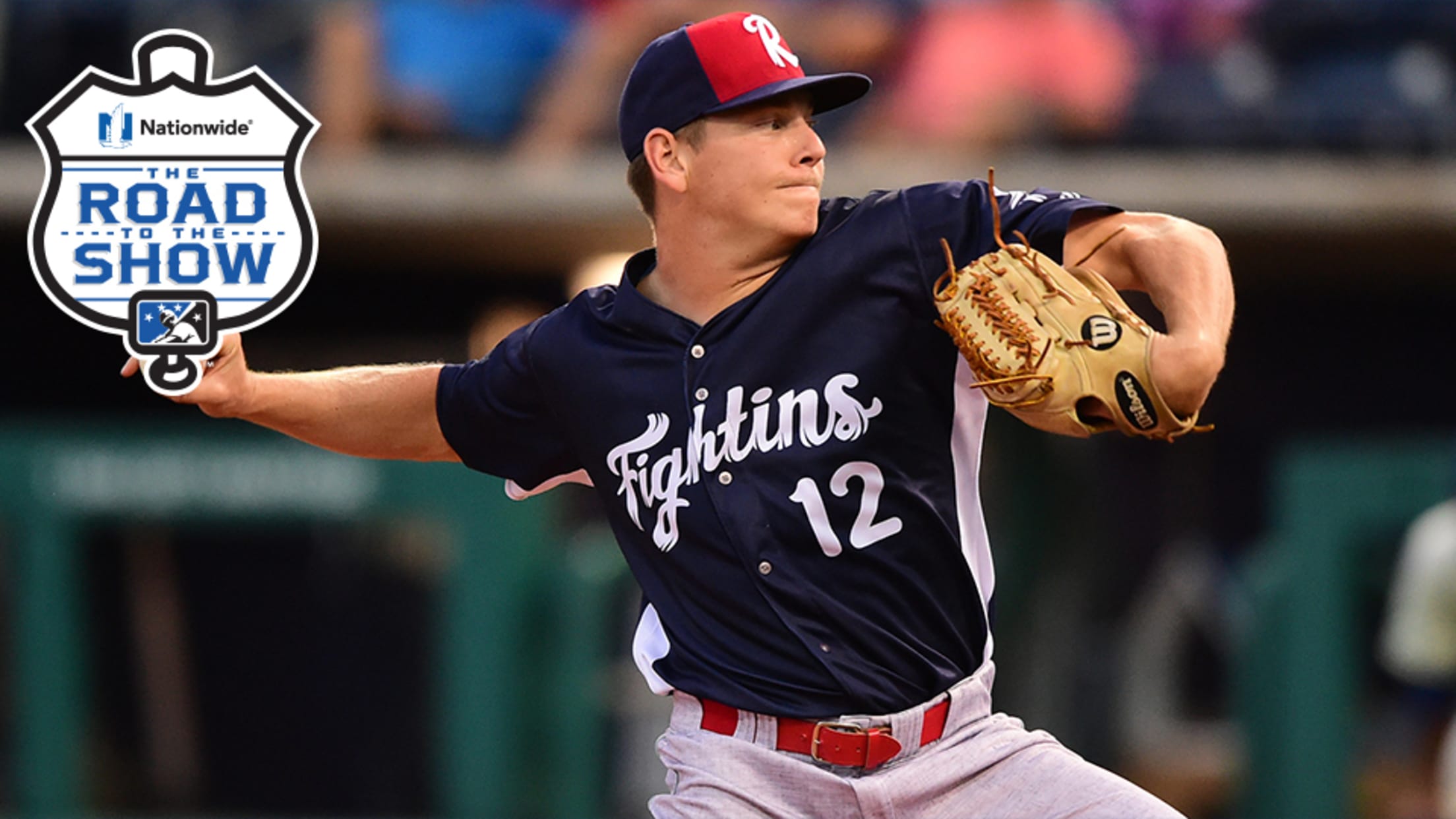 The wait for Spencer Howard is almost over. The second-ranked Phillies prospect will be called up from the team's alternate training site to make his Major League debut on Sunday against the Braves at Citizens Bank Park, MLB.com reported. "I have no official announcement," Phillies manager Joe Girardi told reporters
Padres' Cronenworth continues hot stretch
No. 19 prospect homers, extends hitting streak to six games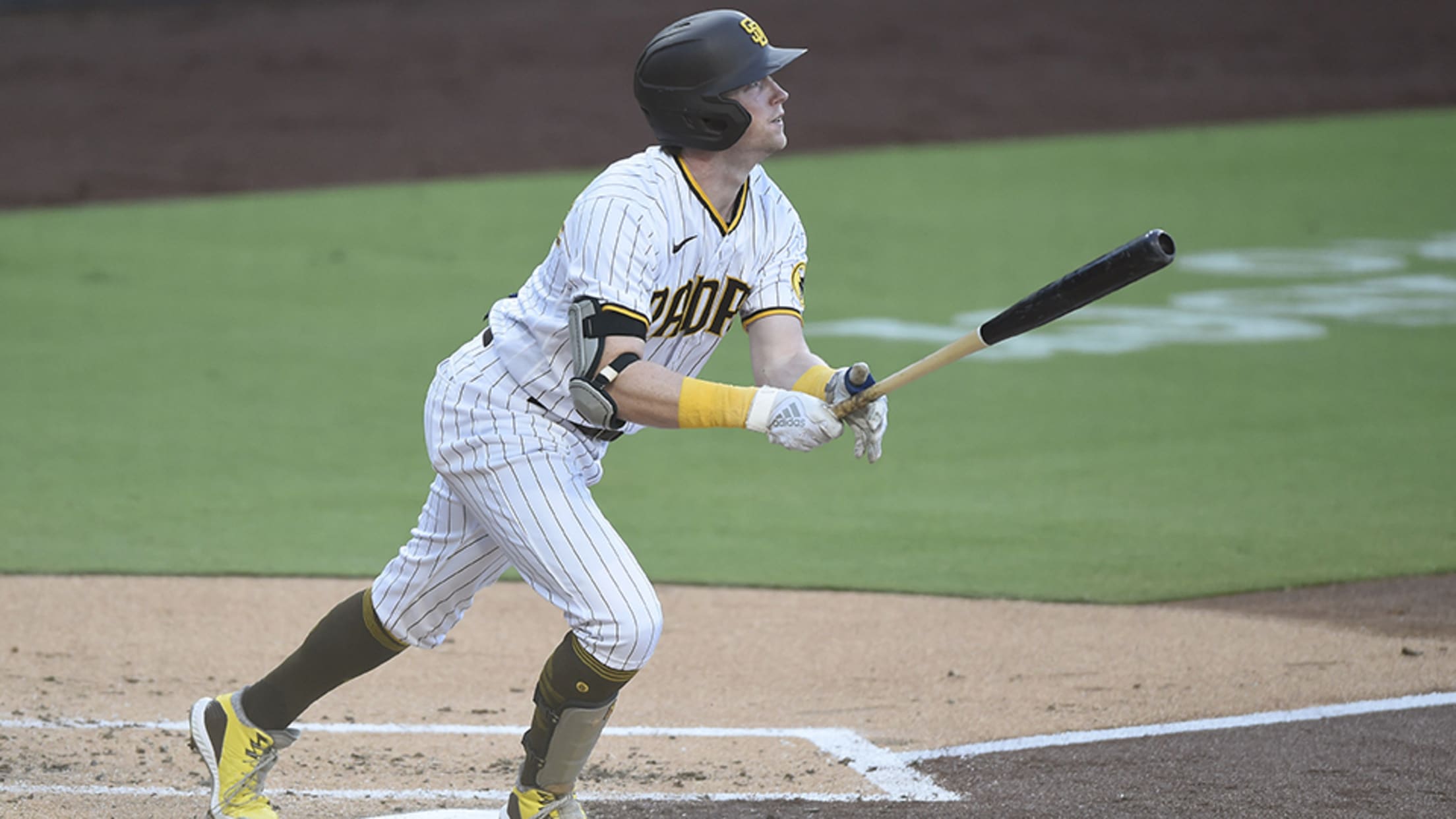 Jake Cronenworth had hit safely in all but one game coming into this weekend's slate of contests. The Padres' No. 19 prospect continued his hot stretch Friday night. Cronenworth blasted his second home run of the season as part of a two-hit night to lead San Diego to a 3-0
Sox's Song not navigating uncharted waters
Red Sox prospect begins active duty commitment familiar to Moore
Noah Song became the ninth Midshipmen since 2002 to have his name called during the Major League Baseball First-Year Player Draft when the Red Sox selected him No. 137 overall on June 6, 2019. From that list, only four graduated from the Naval Academy -- Mitch Harris (2008), Stephen Moore
Toolshed: Braves' Davidson maintaining momentum
Braves lefty staying ready for potential debut with velo, new slider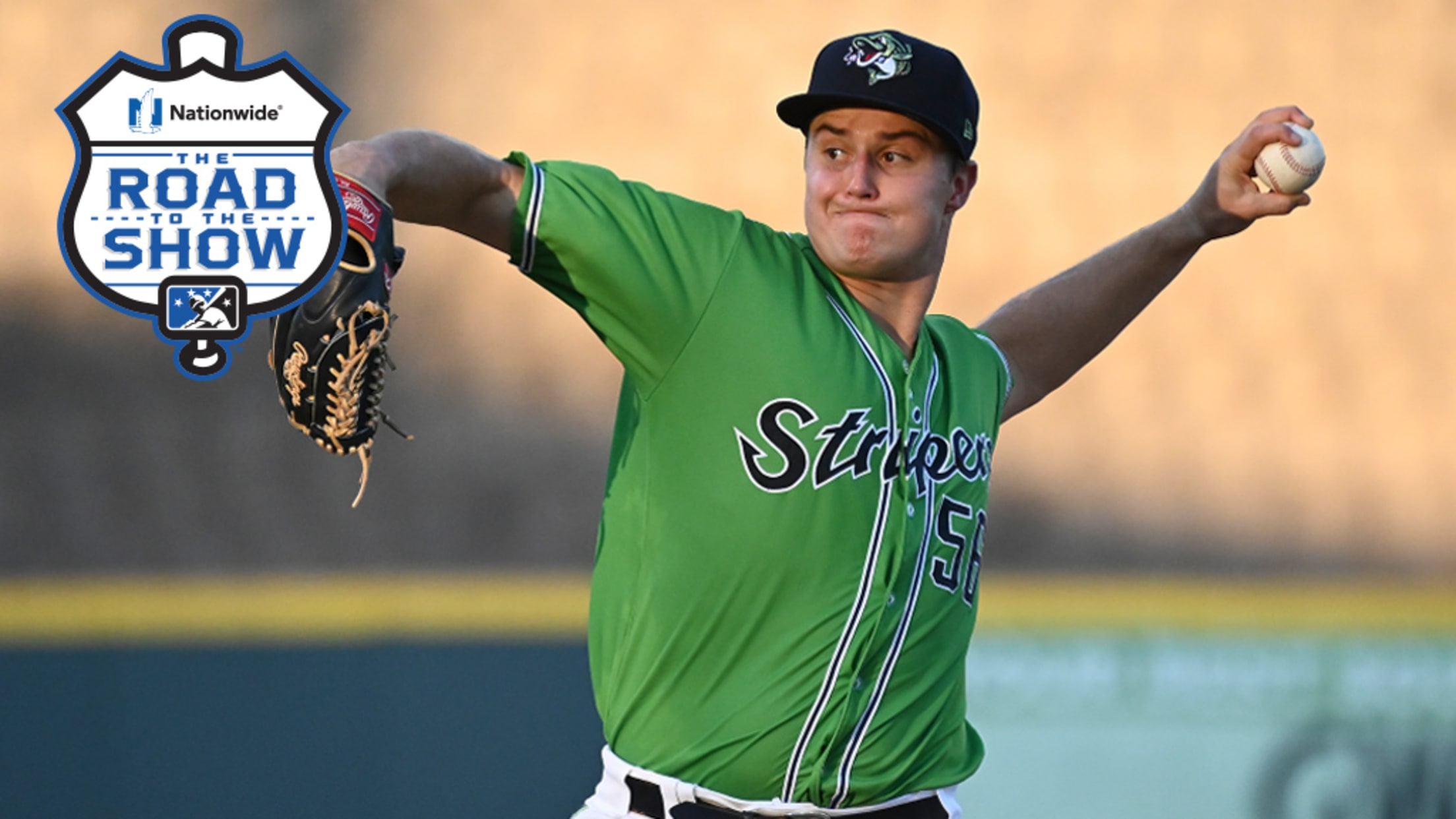 Tucker Davidson has been in this position before. There was Spring Training, when he was mentioned as a sleeper candidate to crack the Atlanta rotation. (He was optioned to Triple-A Gwinnett the day before the sport shut down.) There was Summer Camp, when his Major League hopes were given new
Texas' Tejeda terrific in Major League debut
Rangers No. 7 prospect nets first MLB homer, steal, three RBIs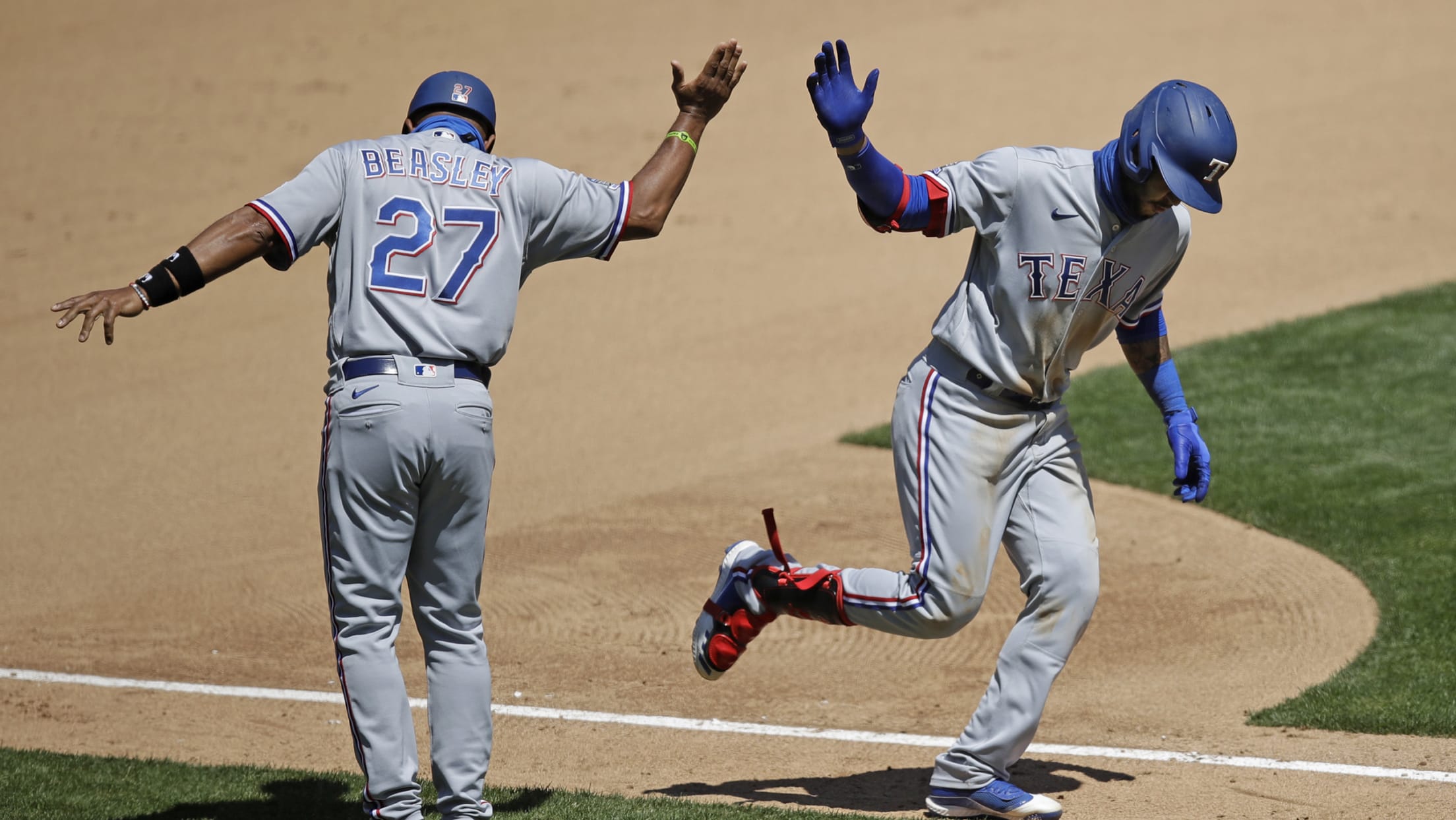 For a prospect who hadn't played above the Class A Advanced level, Anderson Tejeda looked awfully comfortable against Major League competition Thursday. The seventh-ranked Rangers prospect made the most of his first big league game, recording a homer, a single and a stolen base in Texas' 6-4 loss in Oakland.