Phillies' Howard to make MLB debut Sunday
No. 36 overall prospect to start against Braves at home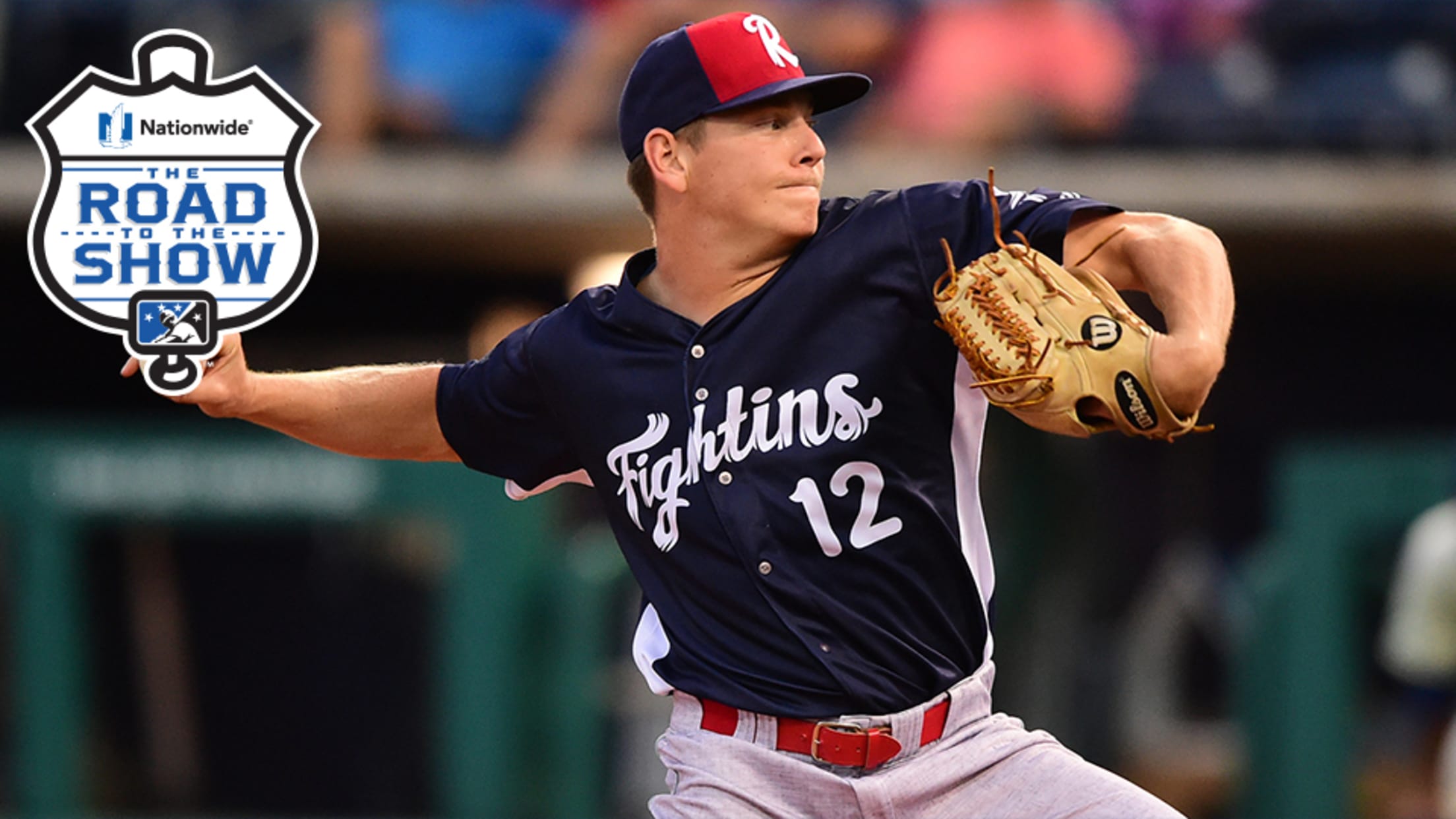 The wait for Spencer Howard is almost over. The second-ranked Phillies prospect will be called up to make his MLB debut on Sunday at Citizens Bank Park against the Atlanta Braves, according to MLB.com's Todd Zolecki. The 6-foot-3 right-hander is in his fourth season of professional baseball. Pitching at three
Padres' Cronenworth continues hot stretch
No. 19 prospect homers, extends hitting streak to six games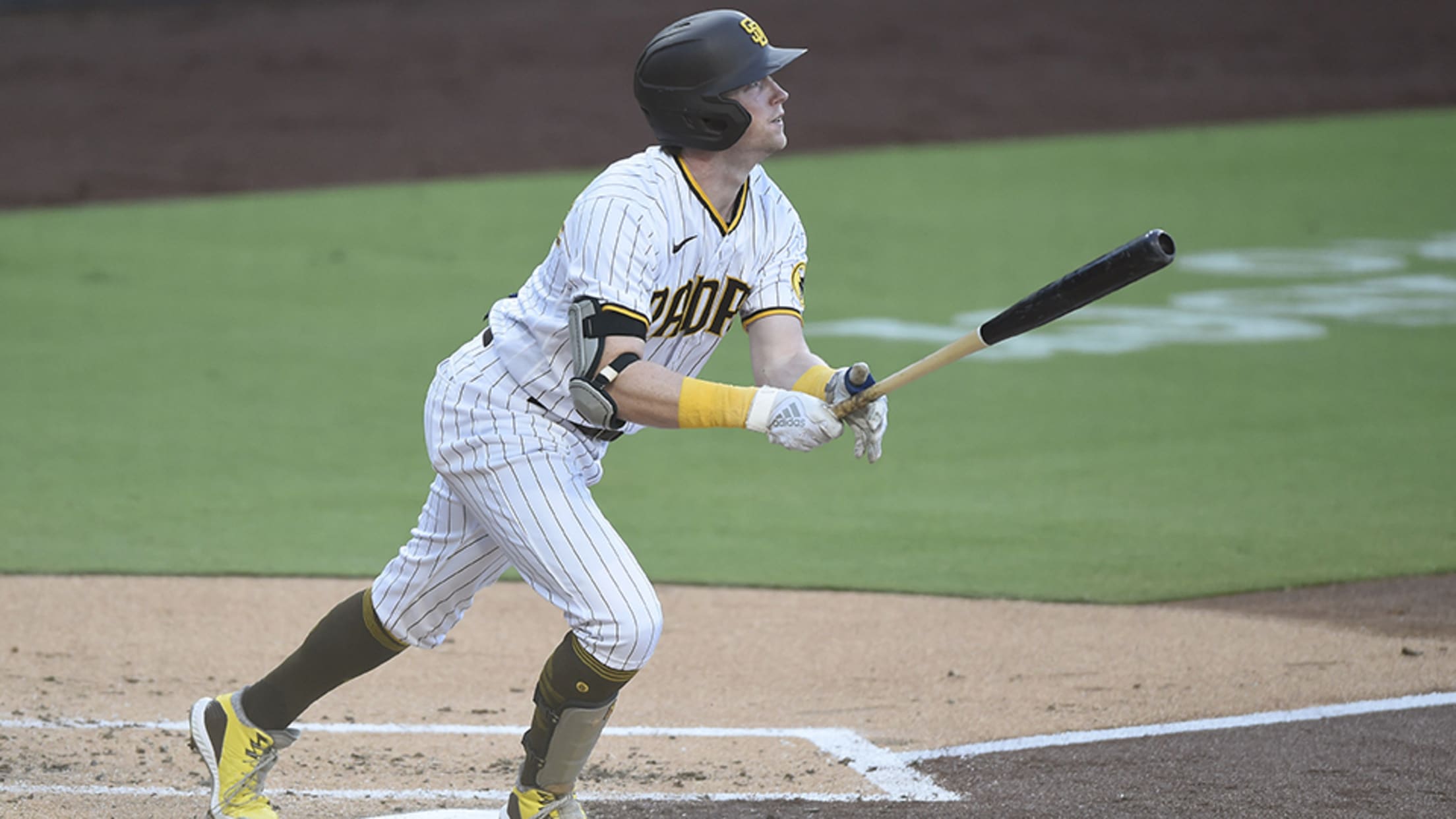 Jake Cronenworth had hit safely in all but one game coming into this weekend's slate of contests. The Padres' No. 19 prospect continued his hot stretch Friday night. Cronenworth blasted his second home run of the season as part of a two-hit night to lead San Diego to a 3-0
Sox's Song not navigating uncharted waters
Red Sox prospect begins active duty commitment familiar to Moore
Noah Song became the ninth Midshipmen since 2002 to have his name called during the Major League Baseball First-Year Player Draft when the Red Sox selected him No. 137 overall on June 6, 2019. From that list, only four graduated from the Naval Academy -- Mitch Harris (2008), Stephen Moore
Toolshed: Braves' Davidson maintaining momentum
Braves lefty staying ready for potential debut with velo, new slider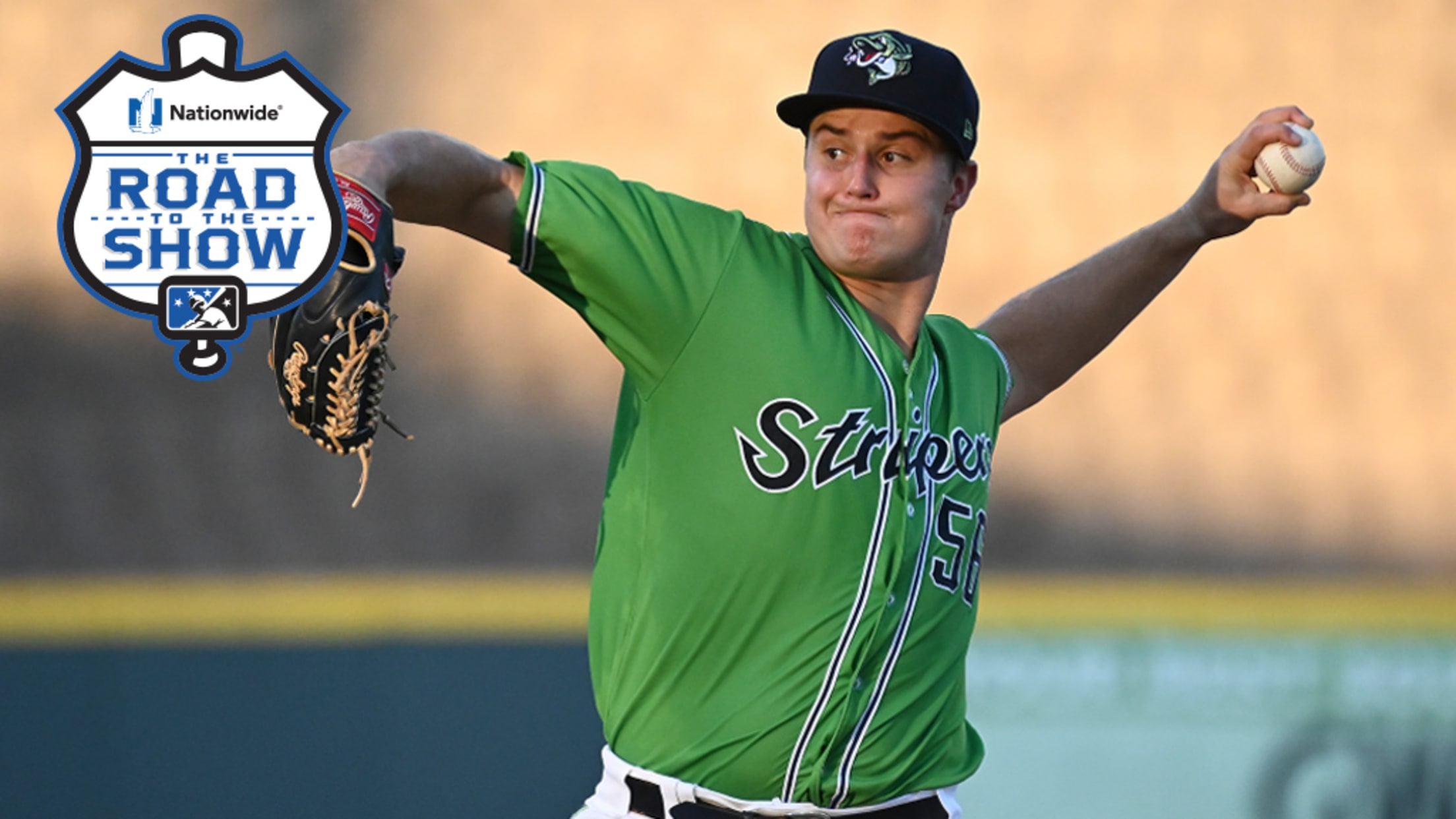 Tucker Davidson has been in this position before. There was Spring Training, when he was mentioned as a sleeper candidate to crack the Atlanta rotation. (He was optioned to Triple-A Gwinnett the day before the sport shut down.) There was Summer Camp, when his Major League hopes were given new
Texas' Tejeda terrific in Major League debut
Rangers No. 7 prospect nets first MLB homer, steal, three RBIs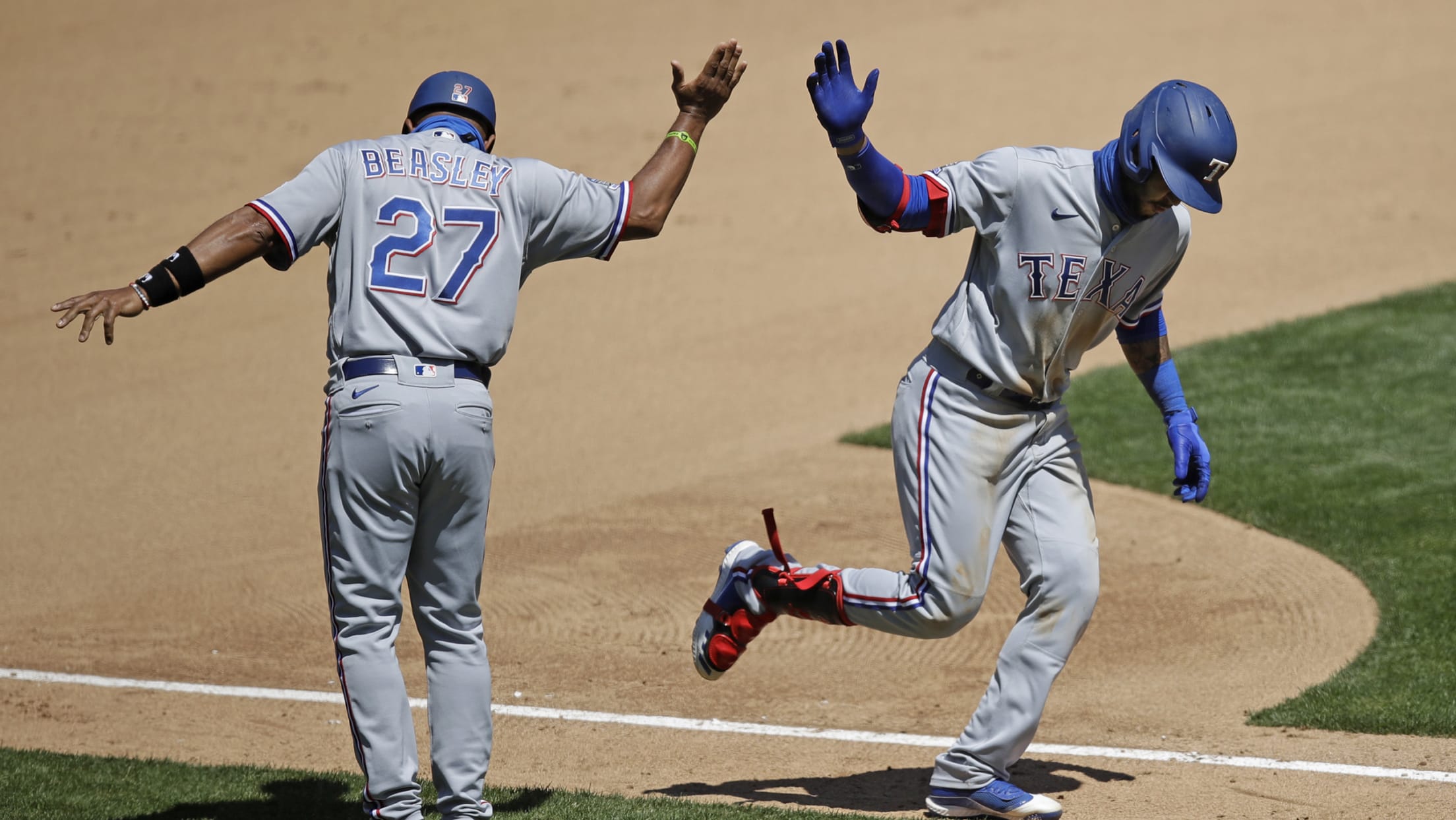 For a prospect who hadn't played above the Class A Advanced level, Anderson Tejeda looked awfully comfortable against Major League competition Thursday. The seventh-ranked Rangers prospect made the most of his first big league game, recording a homer, a single and a stolen base in Texas' 6-4 loss in Oakland.
Did you know? Pioneer League edition
Unique facts about the Rookie Advanced circuit's eight teams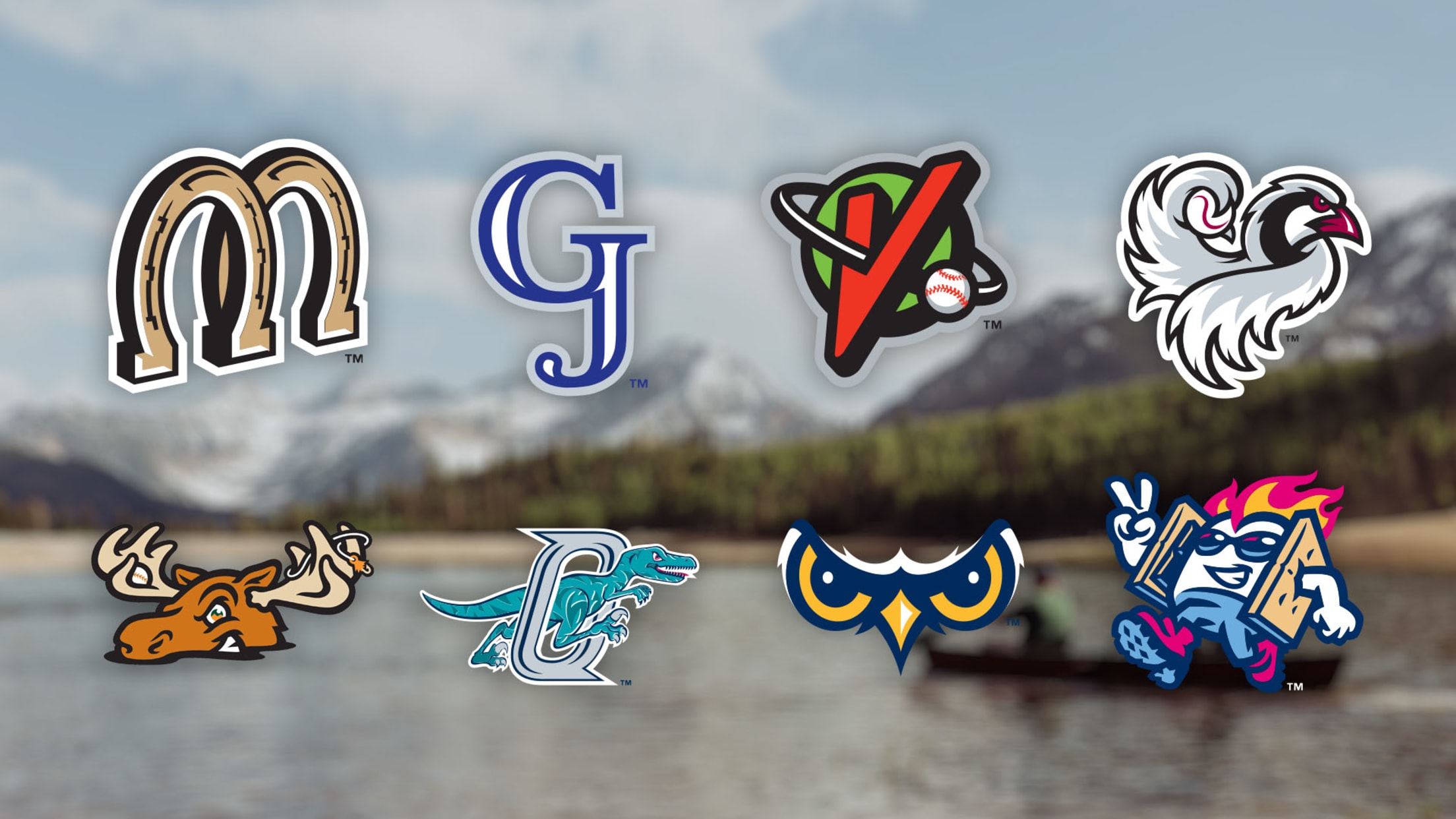 When it comes to size, scope and longevity, few, if any, sporting bodies can rival Minor League Baseball. With 160 teams in nearly as many markets, there are innumerable nooks and crannies to explore. This marks the final installment in a 14-part series dedicated to such explorations, providing one unique,
For Caputo, trips to Minors parks are sweet rides
Colorado man enjoys collection of about 300 ice cream helmets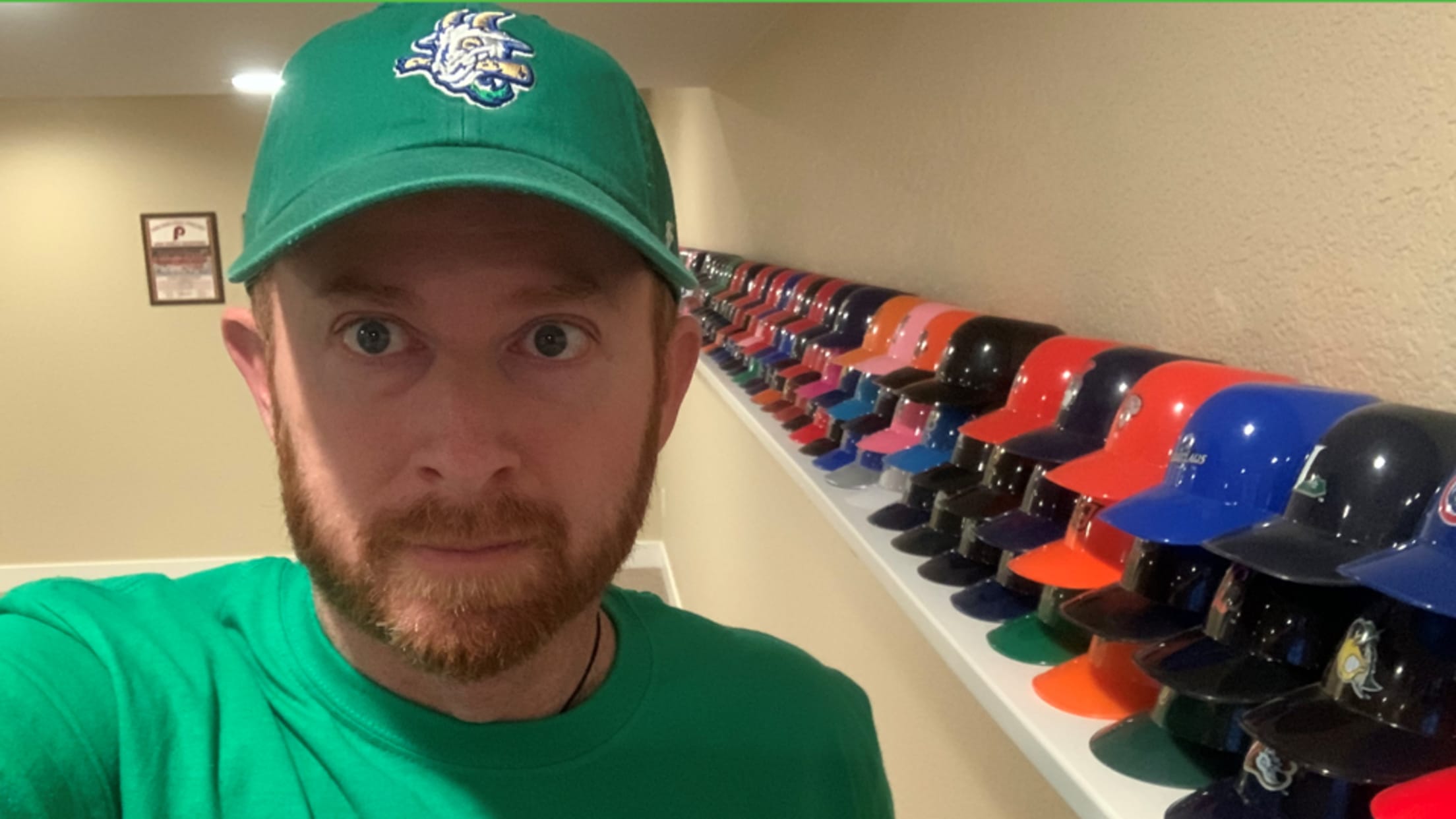 This month we're profiling Minor League Baseball fans across the country who go to impressive lengths to show their love of the game in creative ways and stay connected to their favorite teams even when the action on the field is on hold. Do you think you can stake your
Brewers' Mitchell joins Minor League podcast
Brewers' Mitchell discusses Draft experience, odd start to career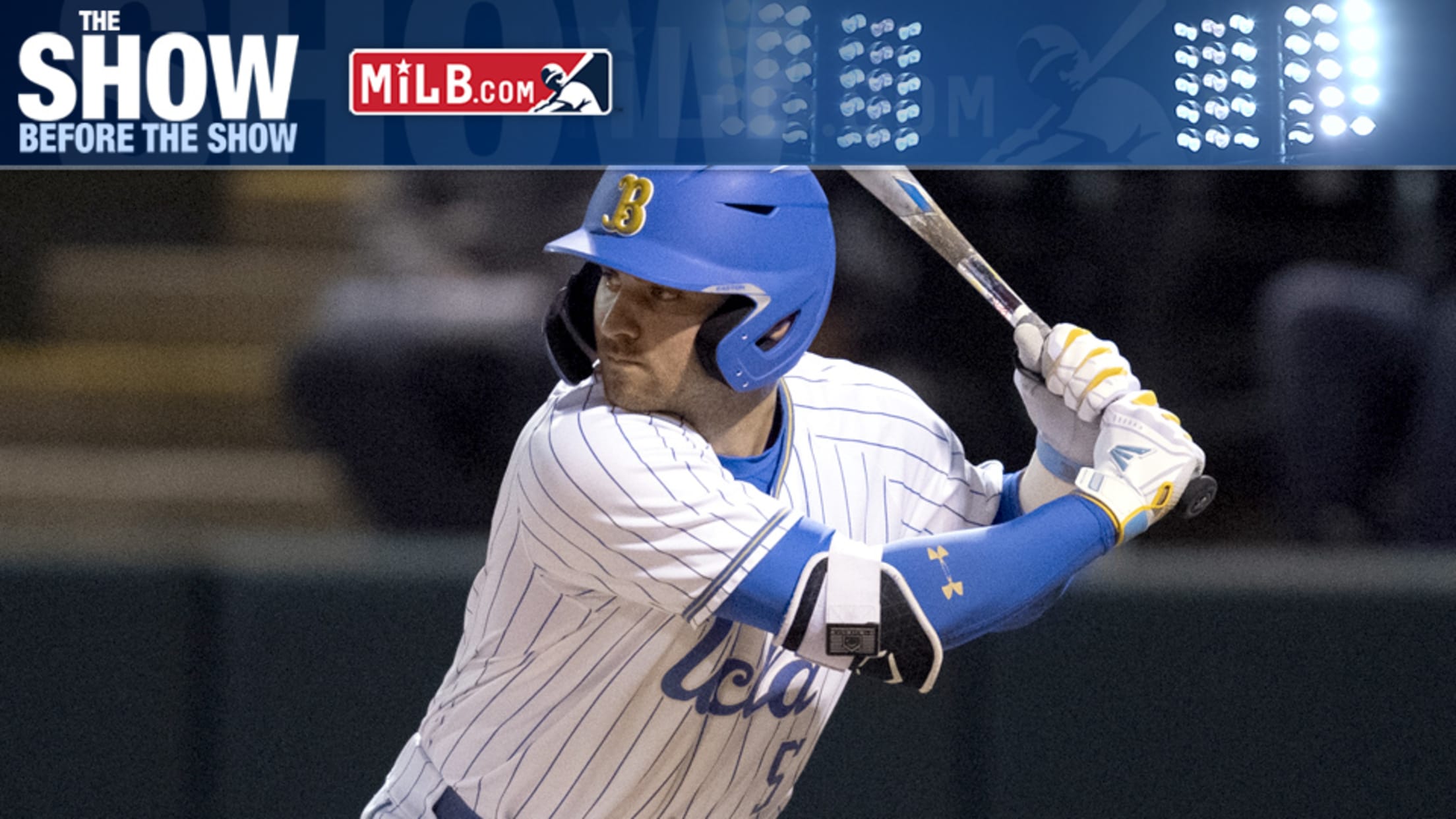 Check out the latest episode of The Show Before the Show, MiLB.com's official podcast. A segment rundown is listed below, in case you want to skip to a particular section. Like the podcast? Subscribe, rate and review "Minor League Baseball podcast" on iTunes. The podcast is also available via Spotify,
Looking back on Acuña's torrid stretch at Triple-A
Braves outfielder dominated International League in August 2017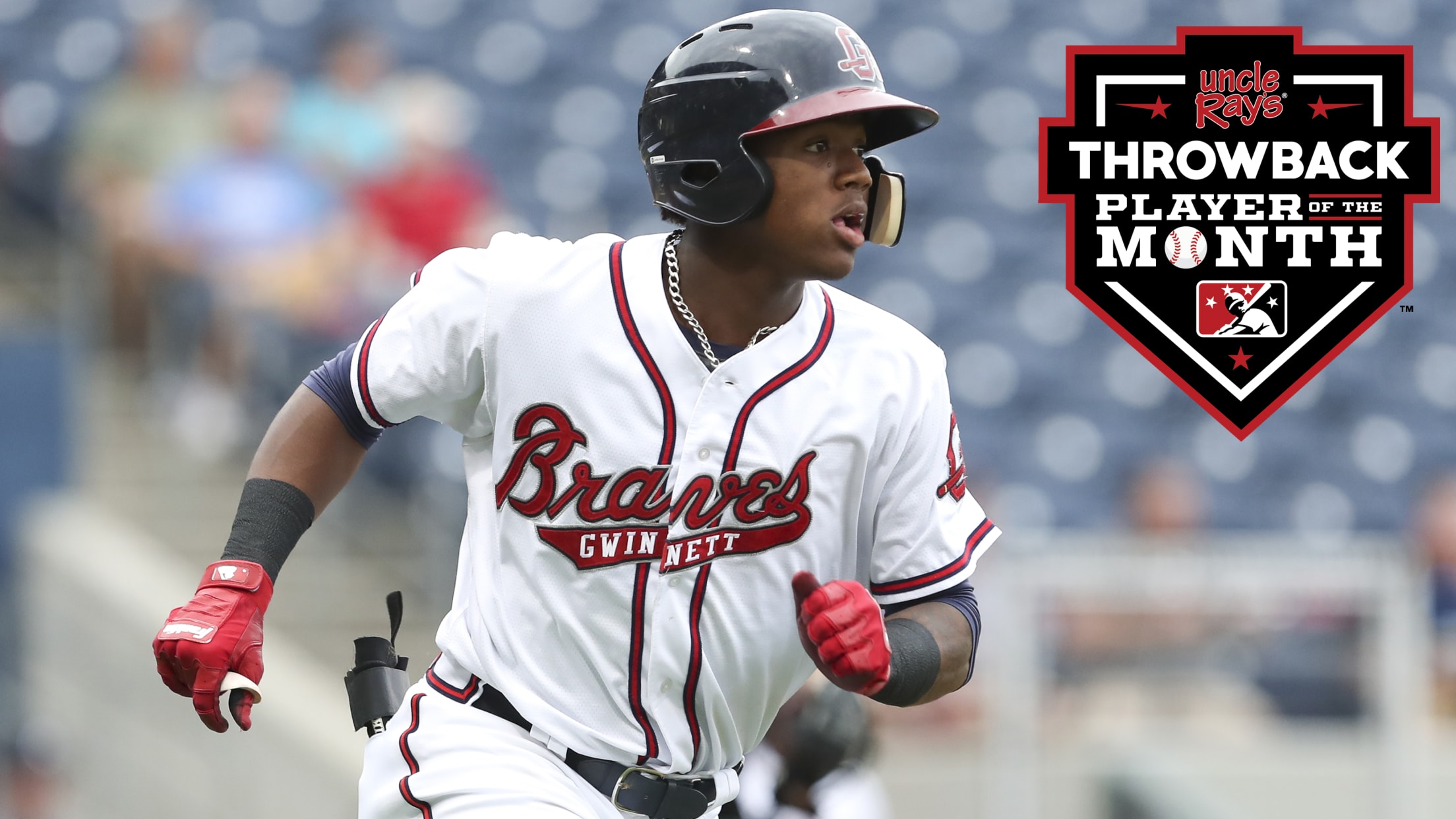 By the end of the 2016 season, Ronald Acuña Jr. had yet to accrue 150 at-bats above Rookie ball. A lot can change in a year. The Braves outfielder spent the first month of 2017 at Class A Advanced Florida, moved up to Double-A Mississippi for 57 games, then arrived
Bubic elevates his game again for Royals
No. 7 Royals prospect allows two runs, fans six in second outing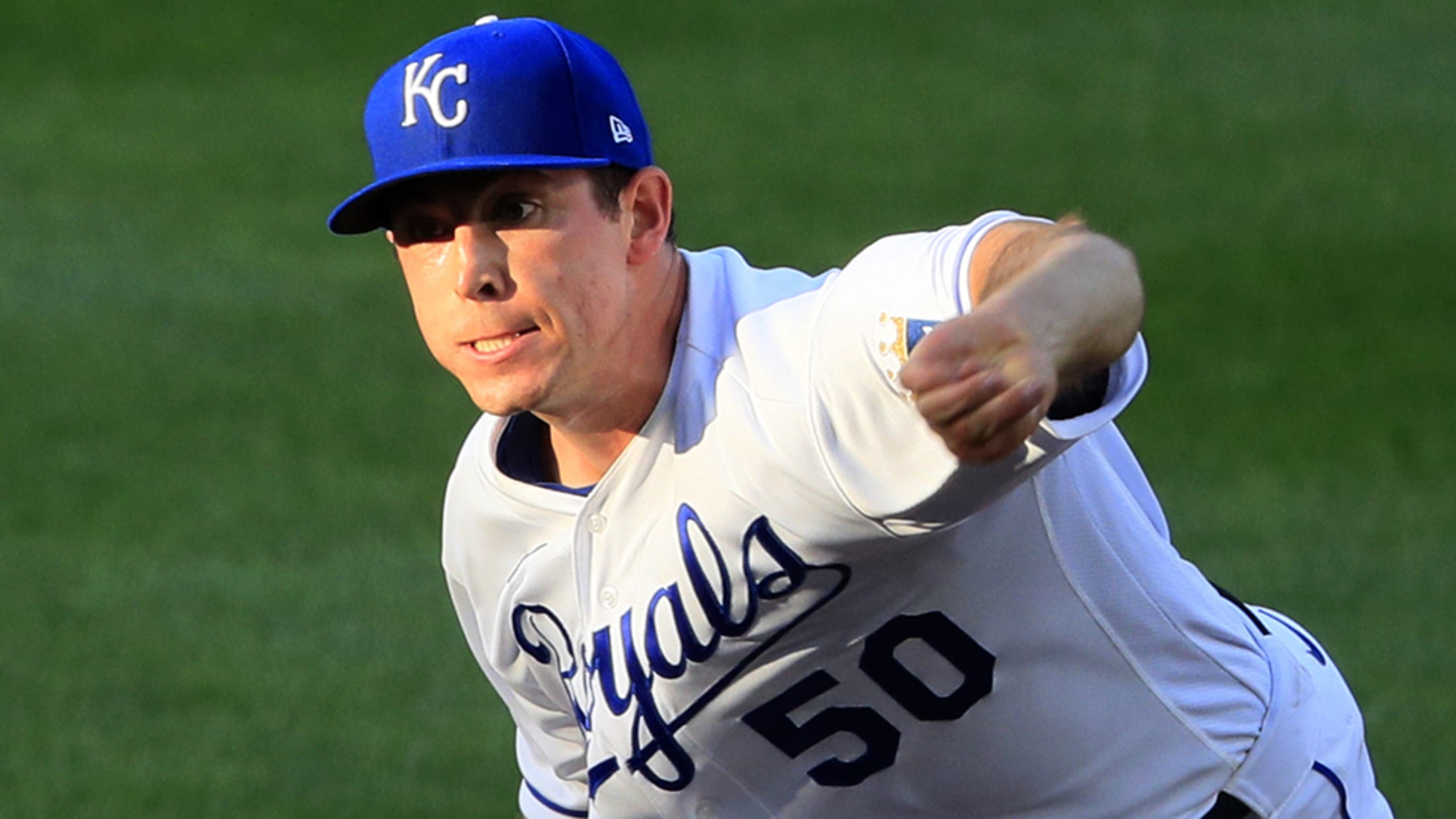 Much like in his first two professional seasons in the Minors, Kris Bubic continues to improve each time out. The seventh-ranked Royals prospect took the big league hill for the second time Wednesday and flashed better command of his arsenal, allowing two runs on four hits and a pair of
Tumor survivor comes home to Pensacola park
Summerlin and teammates enjoy stay at Blue Wahoo's Airbnb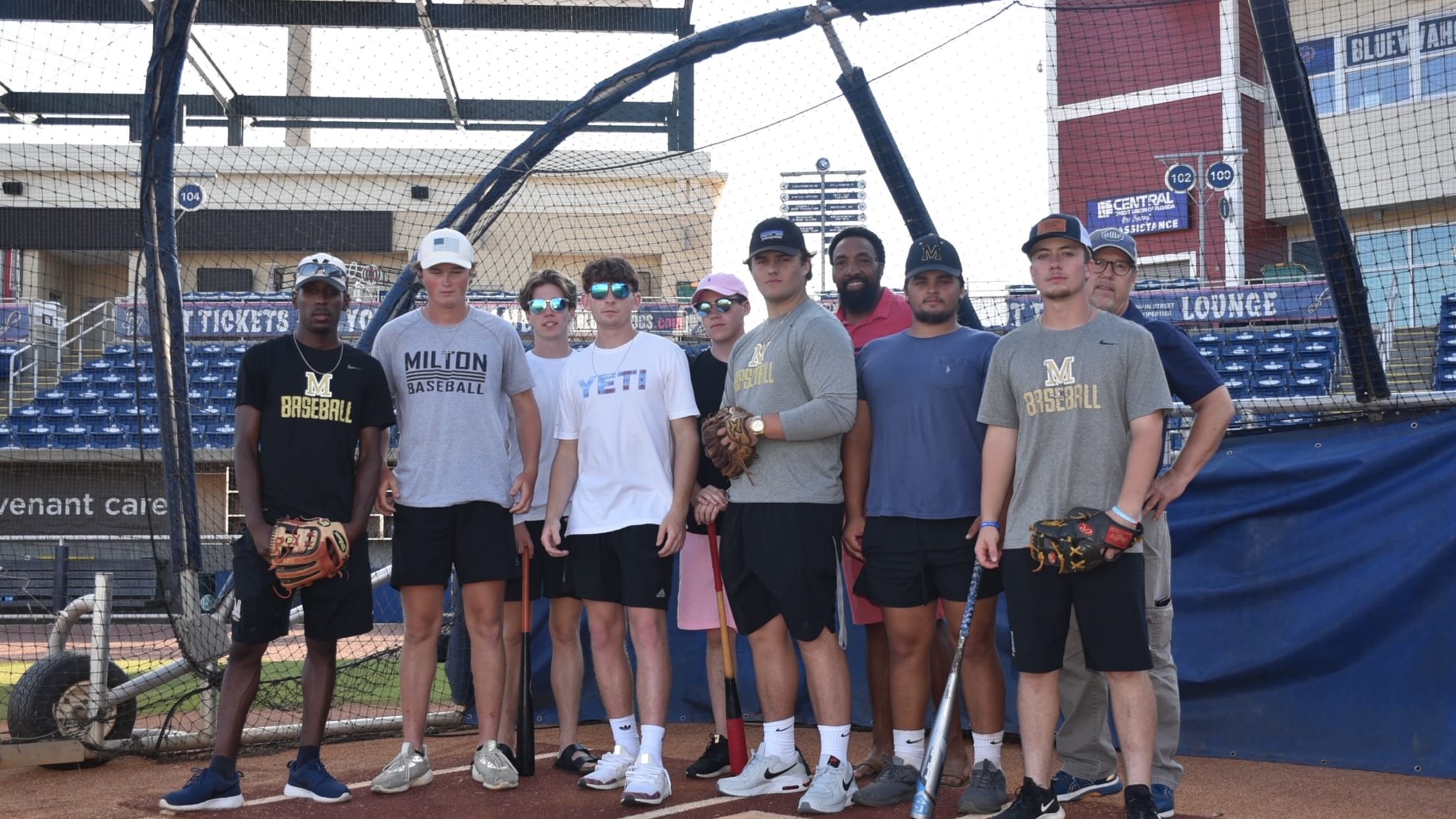 Caleb Summerlin and his buddies weren't going to waste their chance. Given the opportunity to stay the night in a Minor League ballpark and, being teenagers, not needing sleep, they stayed up until close to 4 a.m. playing a game as steeped in Americana as baseball itself: hide-and-seek. "We were
Madrigal out with separated left shoulder
No. 4 White Sox prospect could return before September, club says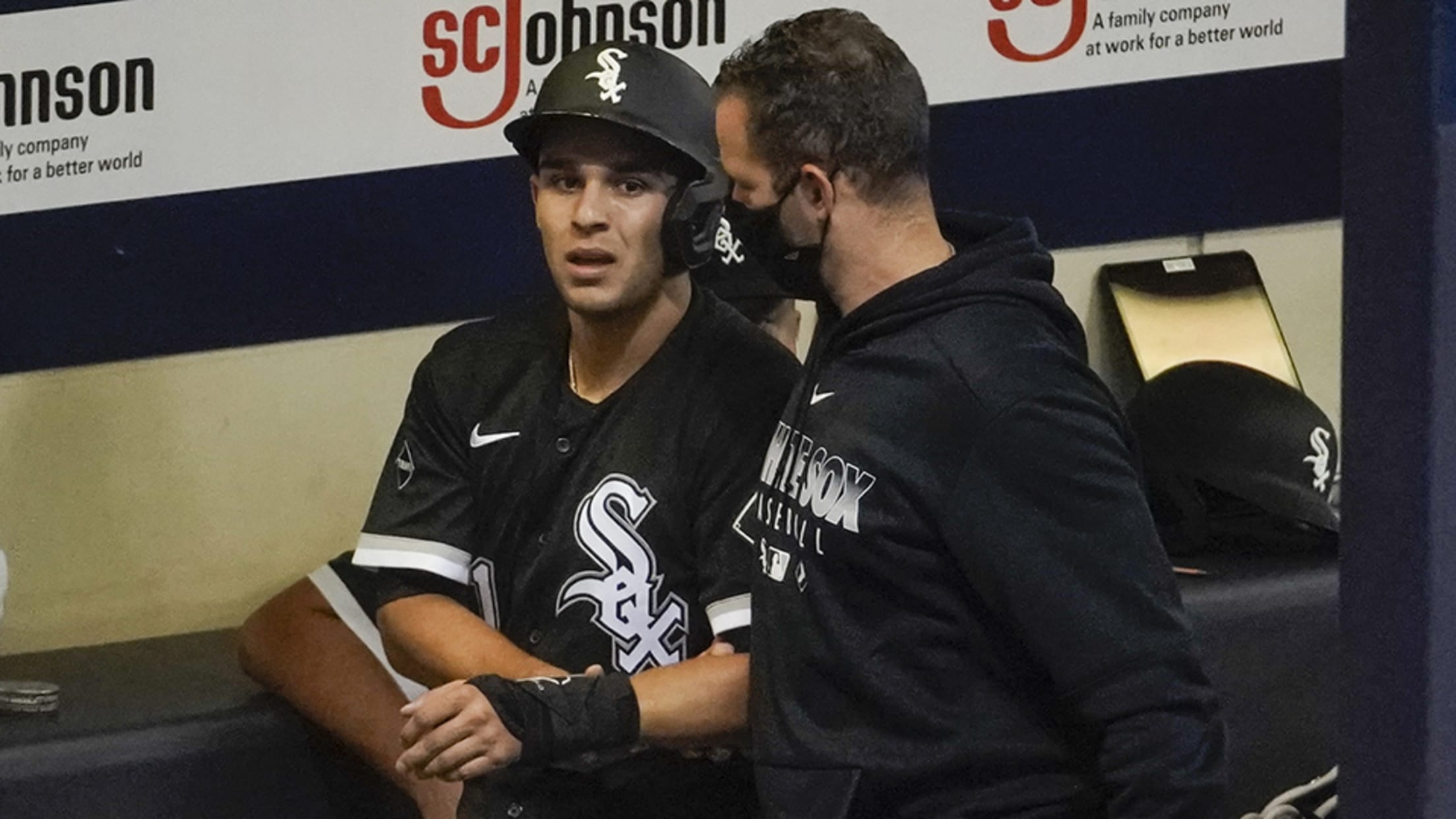 Days after erupting at the plate in the first big game of his young big league career, Nick Madrigal's rookie season took an unfortunate turn. The No. 4 White Sox prospect left Tuesday's game against the Brewers with a left shoulder injury, according to the team. He departed quickly after
Luzardo gets straight A's in first big league start
Top A's prospect tosses five scoreless innings, strikes out five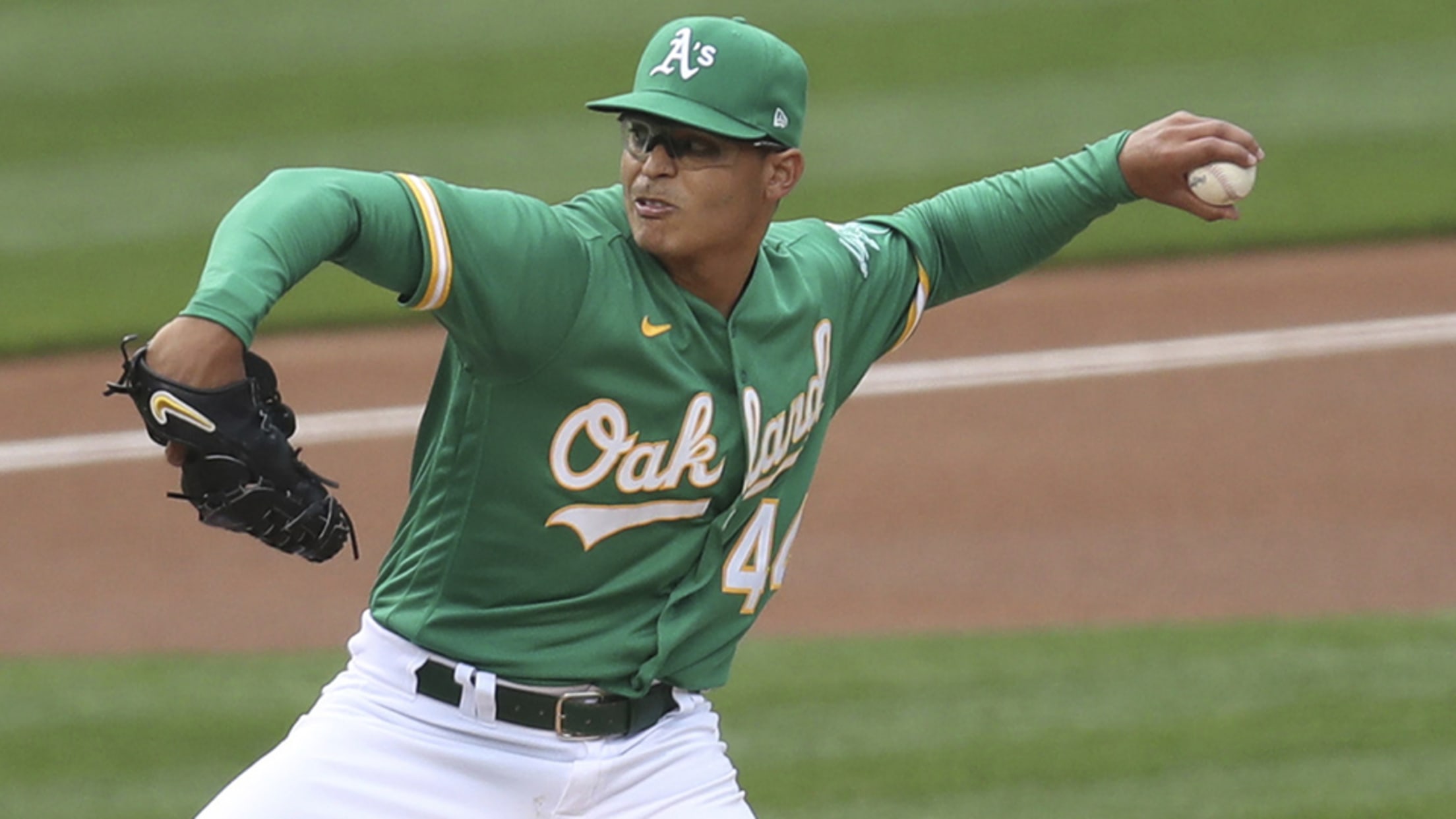 Class was in session Tuesday night at the Oakland Coliseum. Delivering the lecture was Jesús Luzardo, who took his final step back after a COVID-19 diagnosis delayed his arrival at Summer Camp and entry into the Oakland rotation. The top A's prospect struck out five over five scoreless innings in
Angels call up Adell for big league debut
Halos hope No. 6 overall prospect can help club after rough start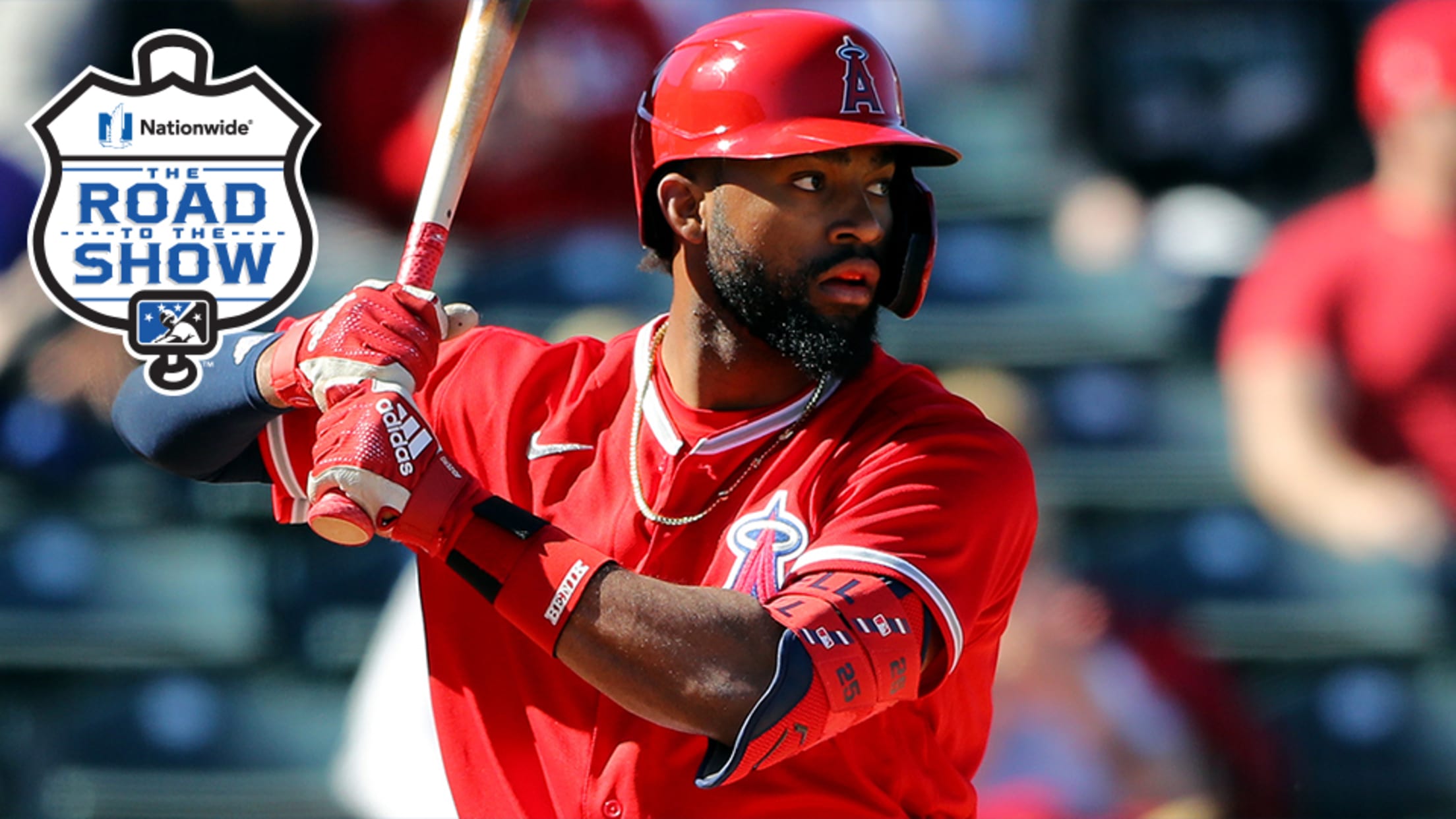 There will be a new Angel in the outfield. The Angels on Tuesday called up No. 6 overall prospect Jo Adell to make his Major League debut. Manager Joe Maddon told reporters that the club's top prospect would bat seventh against the Mariners in Seattle. The Halos optioned outfielder Michael
Padres promoting prospect Patiño to Majors
San Diego summoning No. 27 overall prospect to MLB bullpen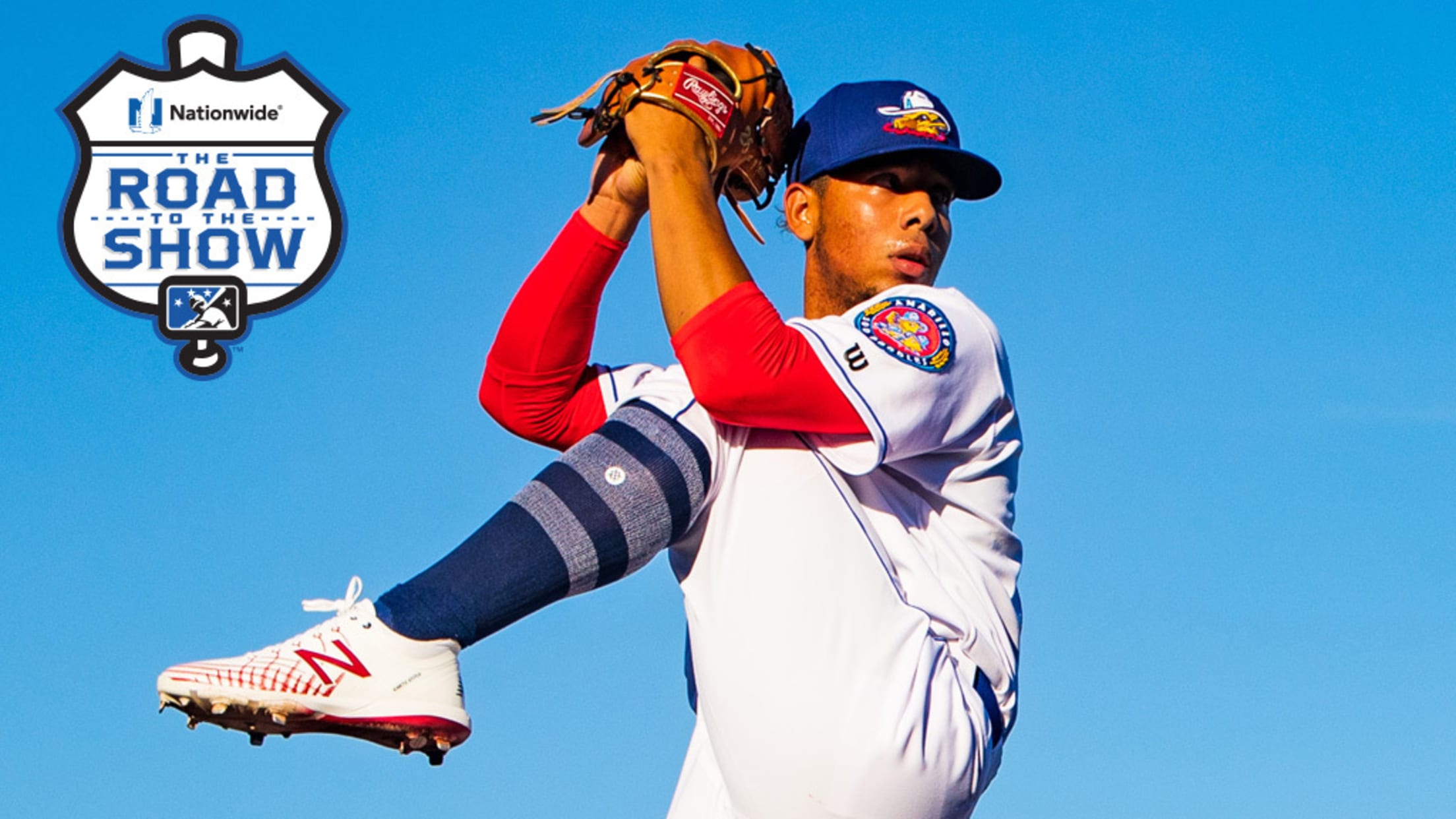 The Padres have already gotten off to a strong 7-4 start in the early going of the 2020 season. Less than two weeks into the abbreviated campaign, the club is about to get a whole lot more electric. San Diego is calling up No. 27 overall prospect Luis Patiño to
Toolshed: Recent noteworthy EL seasons
Guerrero's .400 chase, several Reading sluggers stood out in 2010s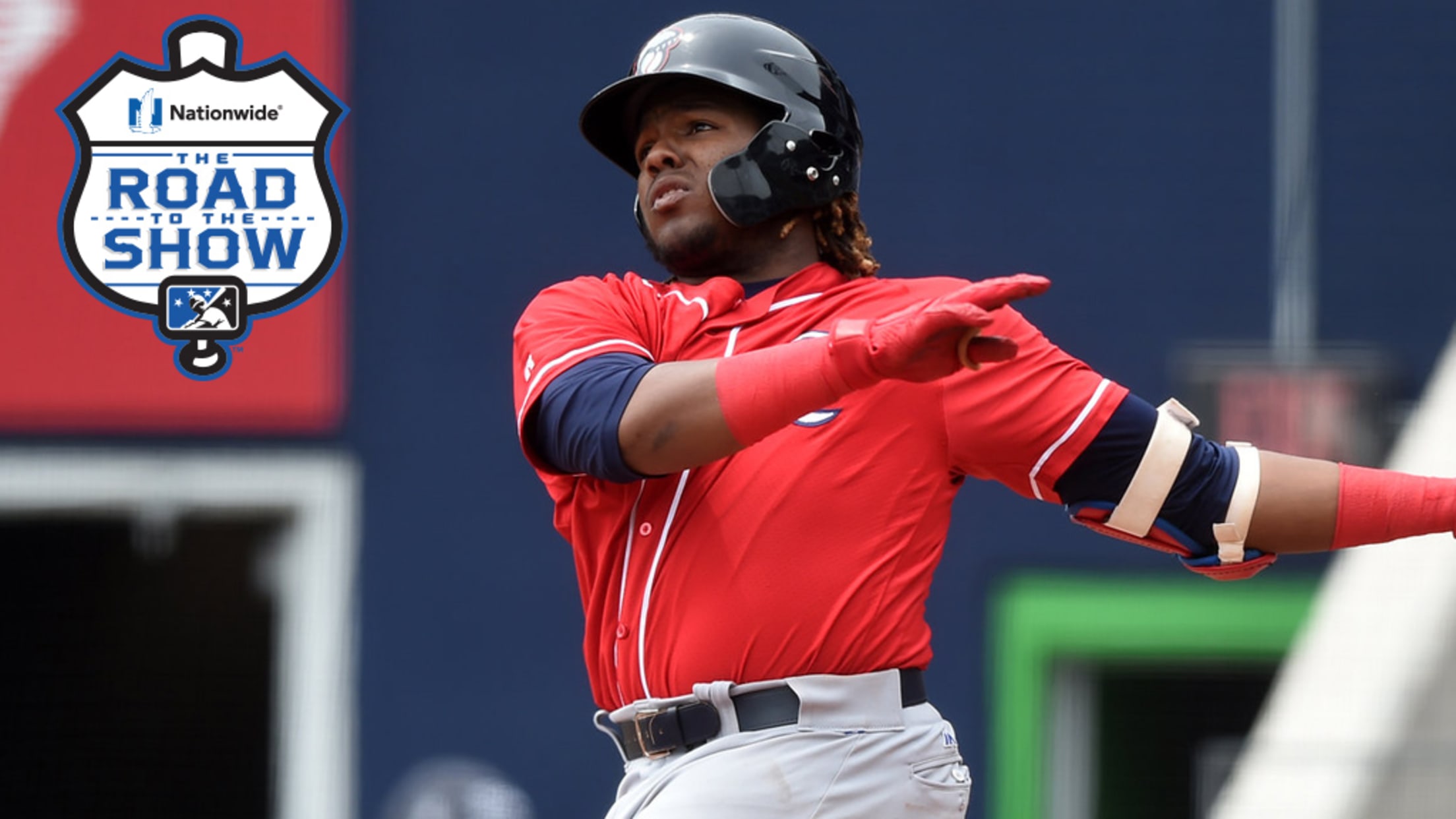 This space started honoring the short-season leagues after their respective campaigns were delayed in June. Now following the cancellation of all Minor League Baseball in 2020, we're turning it into an appreciation of the full-season circuits as well. So Toolshed is revisiting the 10 most notable individual seasons put together
Robert celebrates birthday in style with Sox
No. 3 overall prospect reaches base three times, scores twice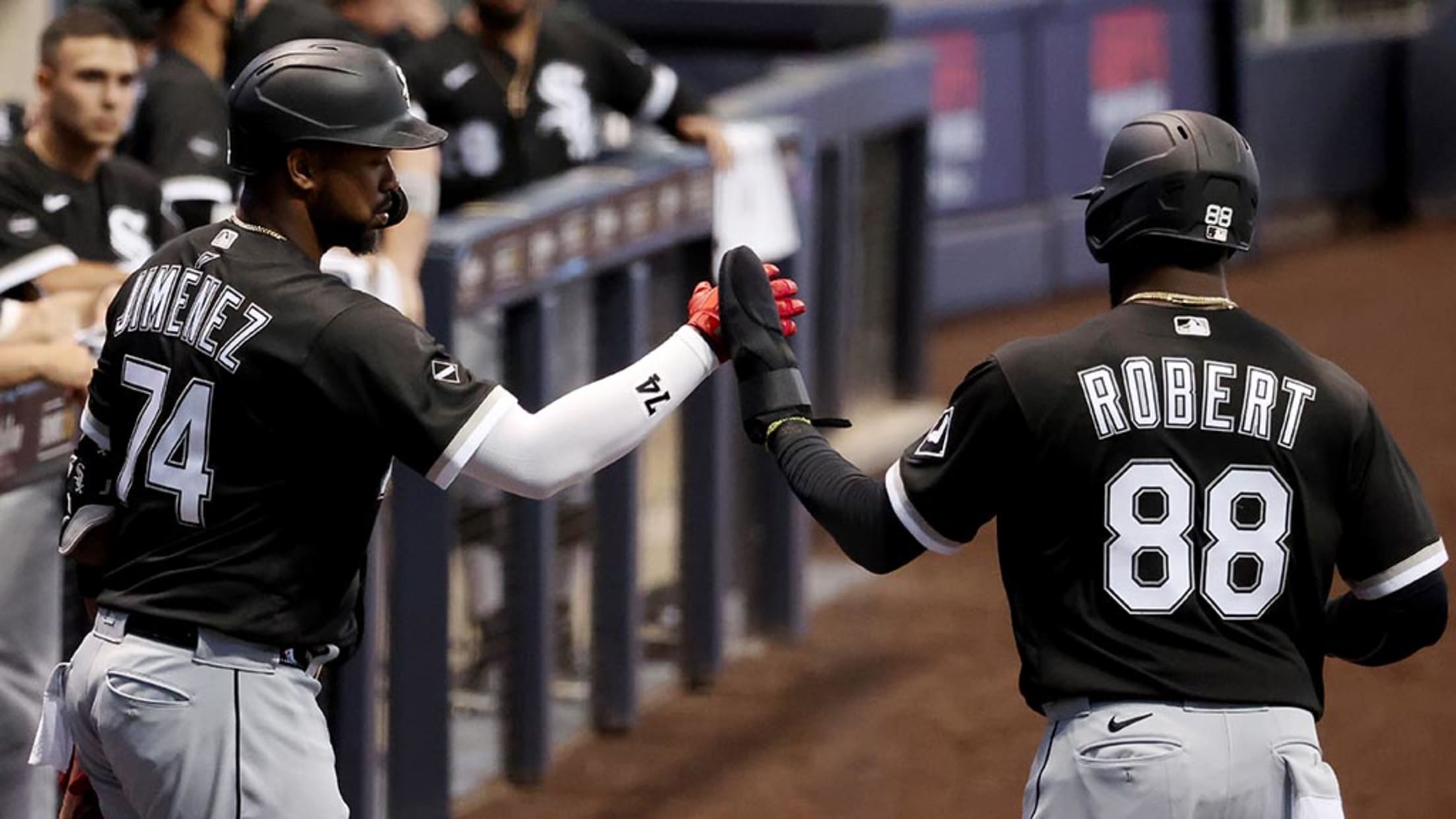 A seemingly never-ending flow of young talent continues to infiltrate the White Sox lineup. Luis Robert is among them, although his early results seem more reminiscent of a perennial All-Star. Chicago's top prospect celebrated turning 23 by reaching base three times, scoring twice and stealing two bases in Monday night's
Prospects reflect on debuting in 2020
Bailey, Stephenson, Brubaker shine in first stints with big clubs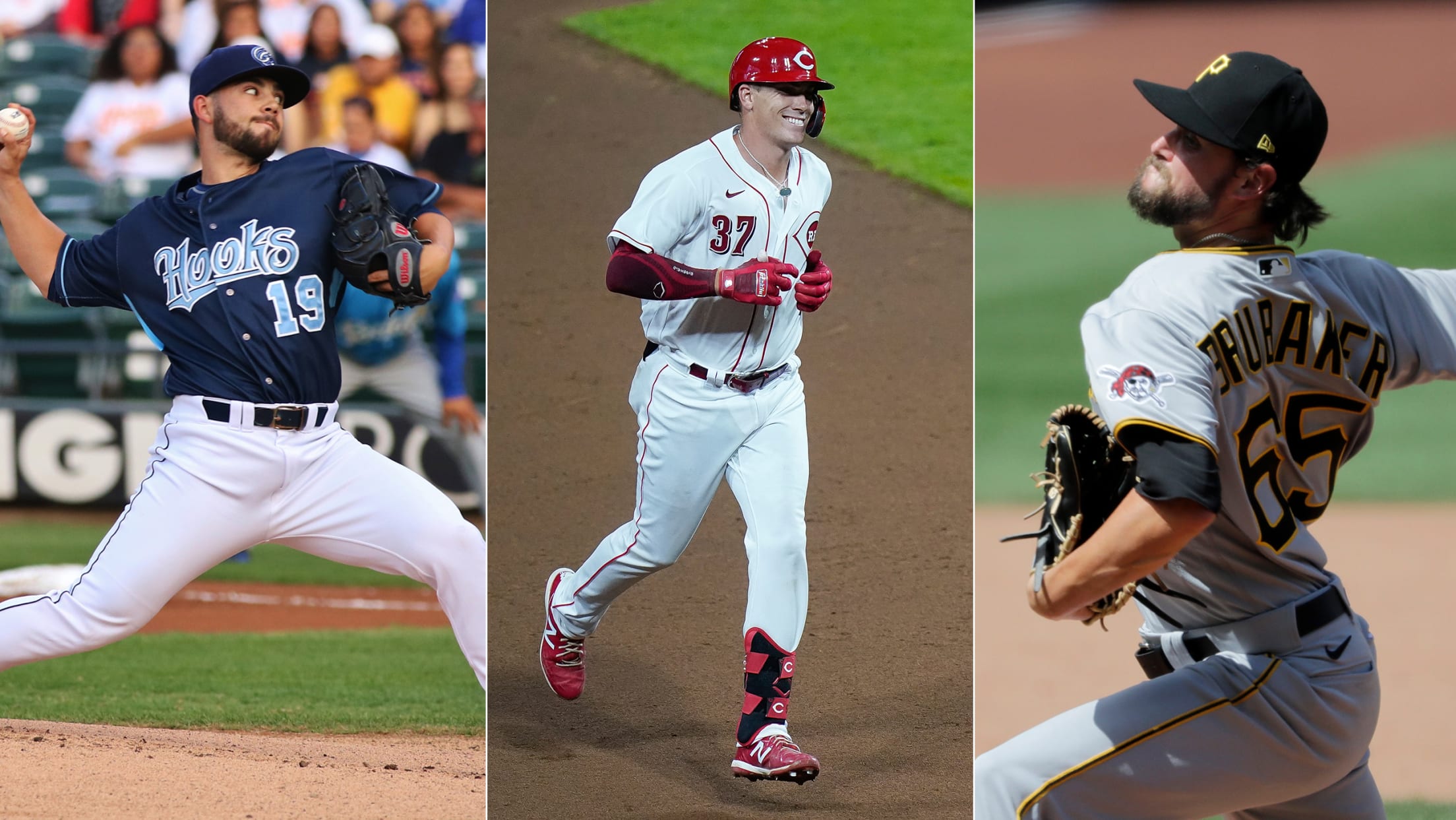 The words "new normal" have become a major part of the lexicon eight months into 2020. They apply to just about every aspect of daily life and baseball by extension. With the abbreviated Major League season underway, a slew of promising prospects seem to be making their debuts nightly. A
The Road to The Show: Tarik Skubal
Strikeouts pave path to Motown for Tigers No. 4 prospect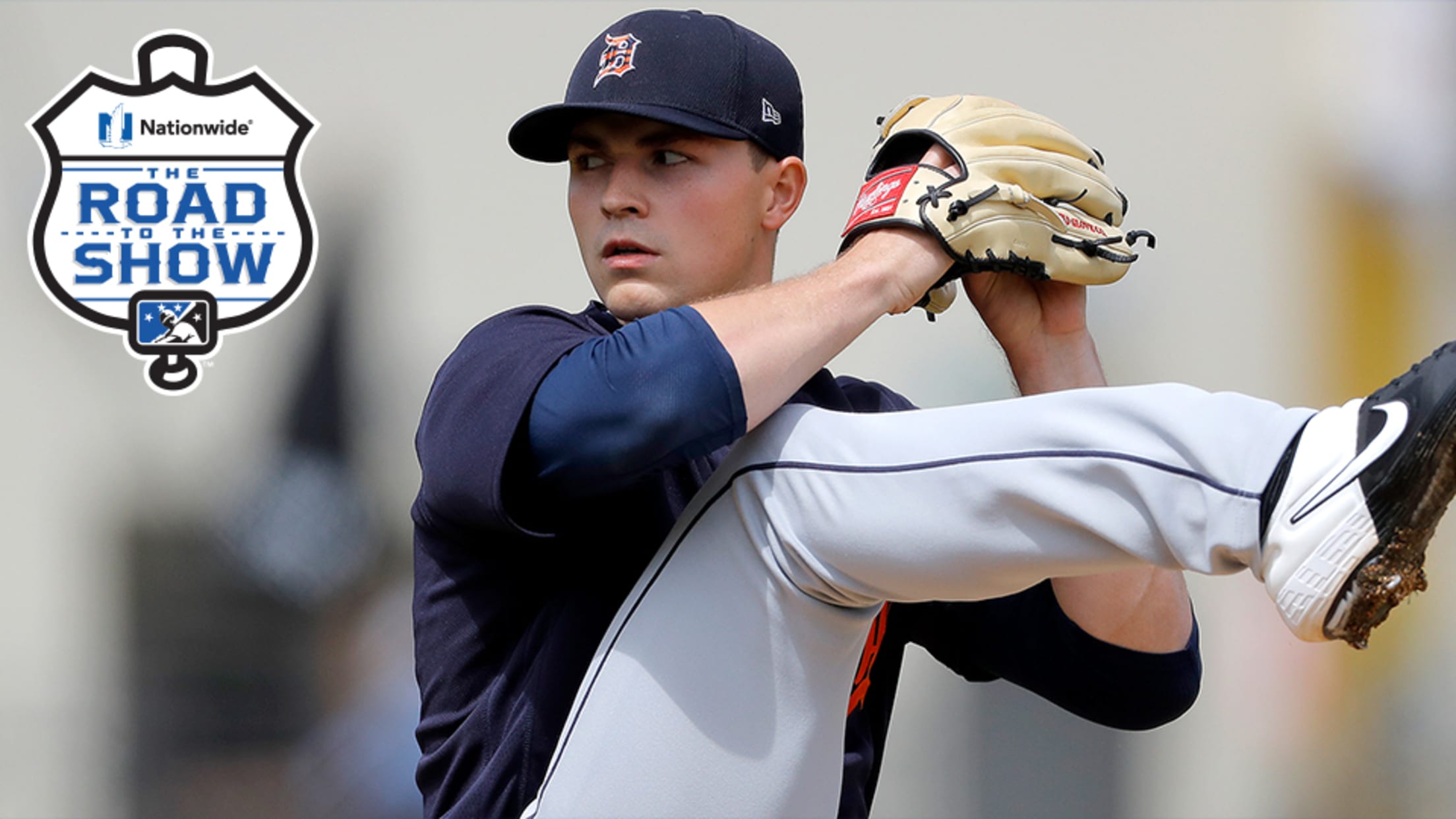 Each week, MiLB.com profiles an elite prospect by chronicling the steps he's taken to reach the brink of realizing his Major League dream. Here's a look at Detroit Tigers left-hander Tarik Skubal. For more player journeys on The Road to The Show, click here. In a world in which the
Best streams of 2019: Title-clinchers
When the lights were brightest, these players rose to the occasion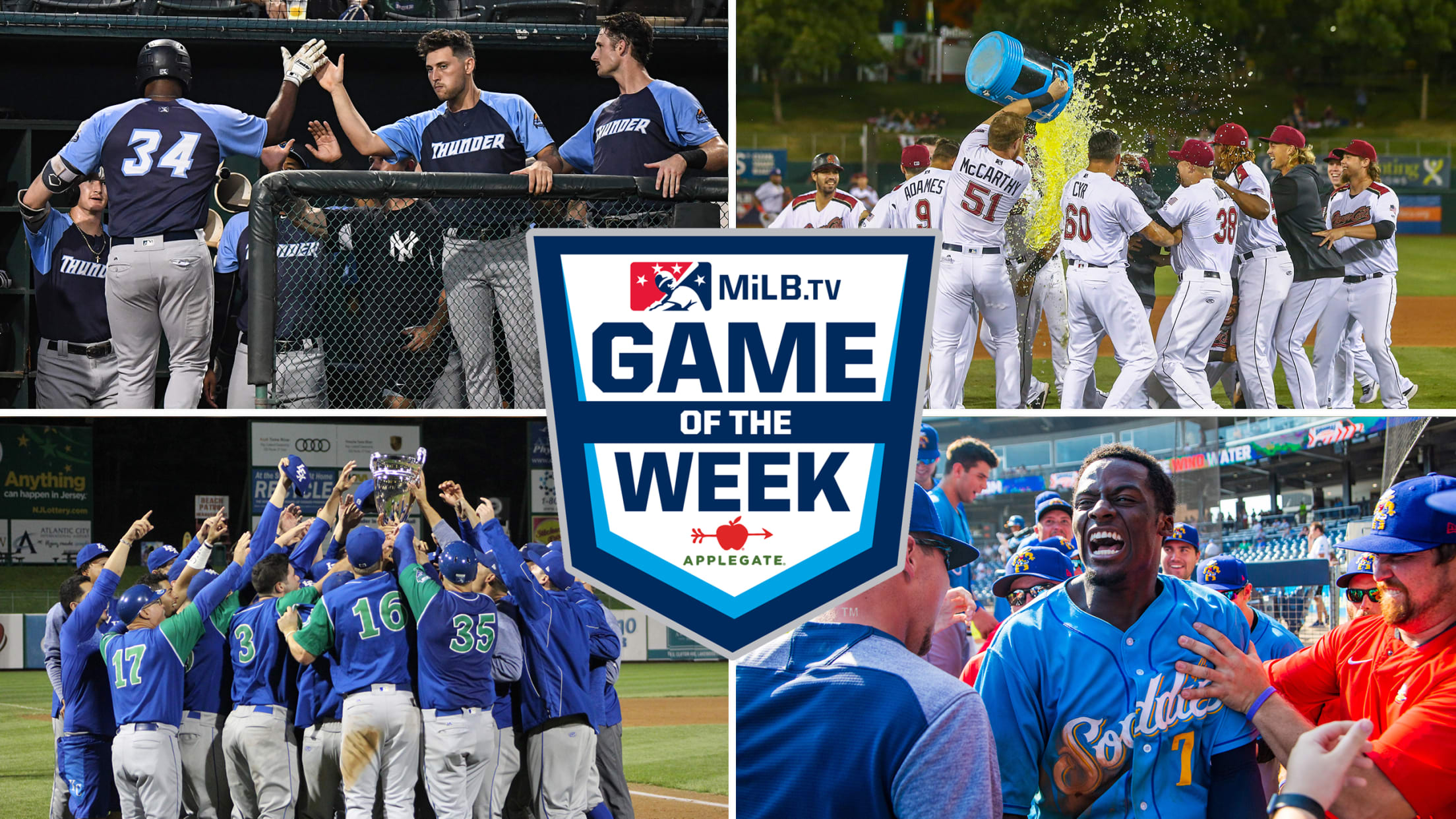 Whether it's the Governors' Cup of the International League or the Mills Cup of the Carolina League, there's extra urgency and added drama when the championship trophy is in the house. From the complex-level leagues in Arizona and Florida all the way up to Triple-A, a title is the culmination
Madrigal collects first four big league hits
Fourth-ranked White Sox prospect ends drought, scores twice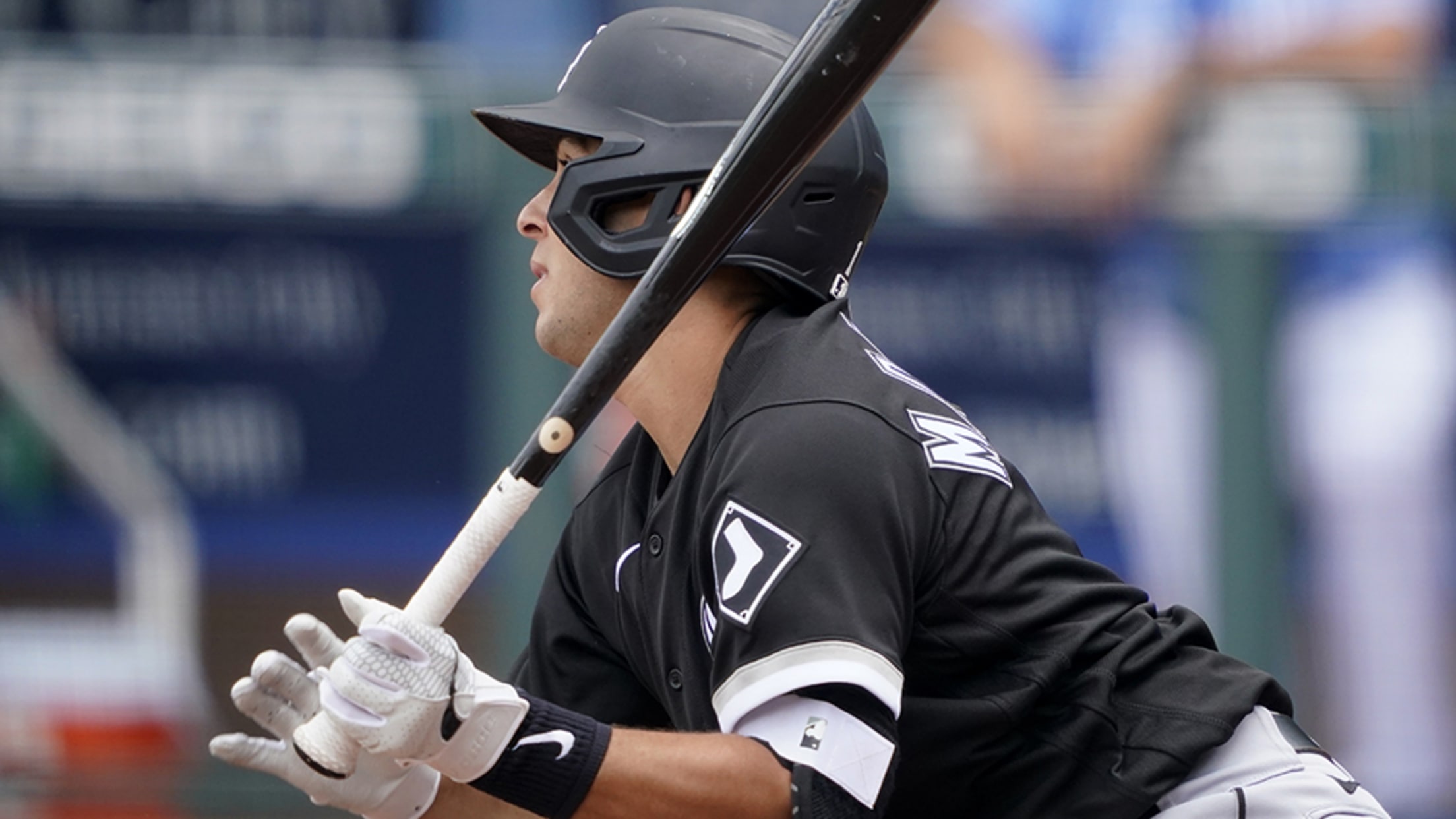 On Saturday night, it was top White Sox prospect Luis Robert shining with four hits out of the leadoff spot. Less than 24 hours later, another Top 100 prospect did it from the bottom of the lineup. After going 0-for-8 in his first two games since being called up from
Robert tees off atop White Sox lineup
Batting leadoff, No. 3 overall prospect collects four hits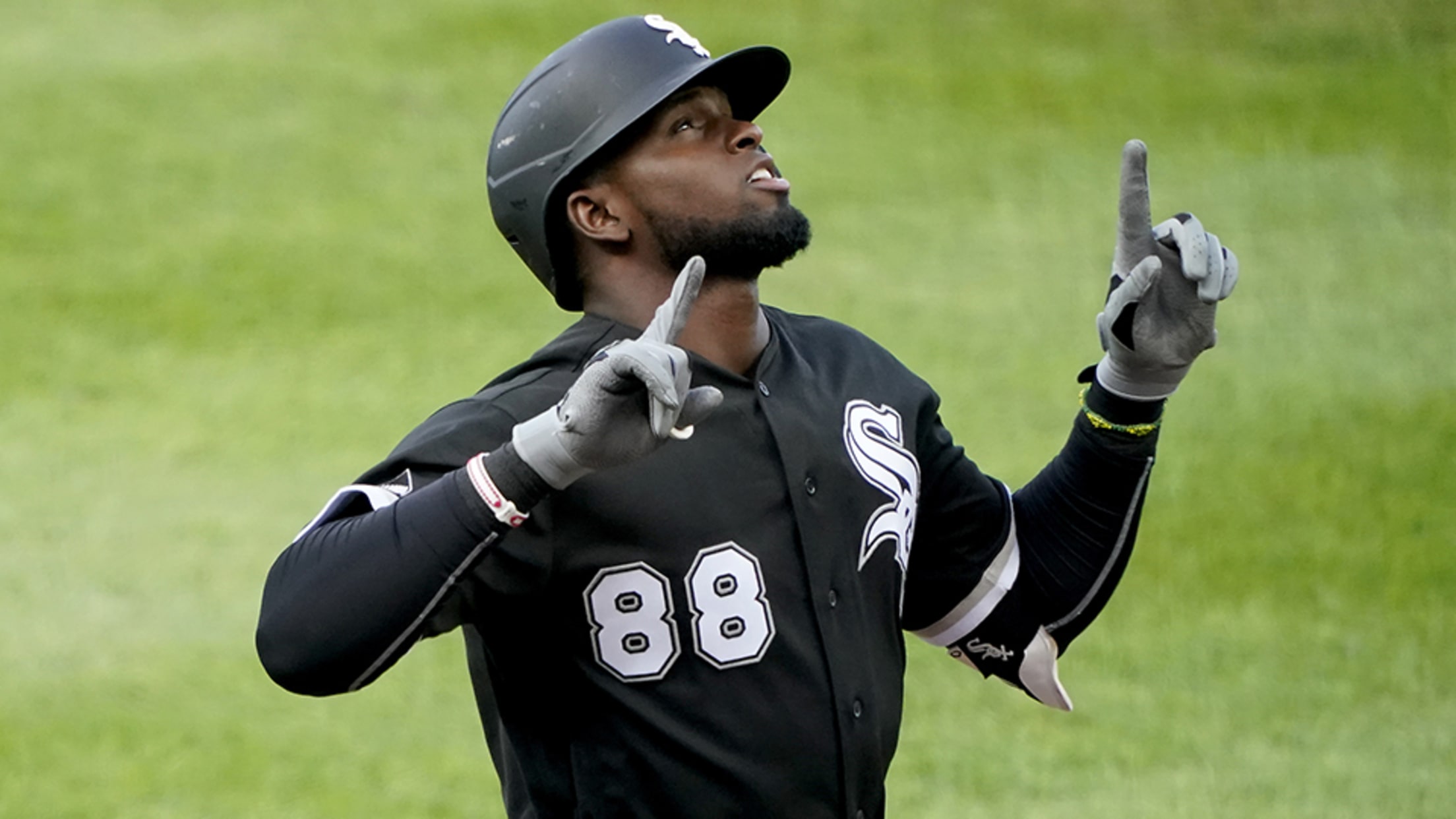 Luis Robert had to replace the reigning American League batting champion on Saturday, and all he could muster in response was a 415-foot dinger and nine total bases in an 11-5 White Sox win over the Royals at Kauffman Stadium. With Tim Anderson's pregame move to the Injured List, Robert
Astros' Whitley dealing with arm soreness
No. 19 overall prospect throwing at alternate training site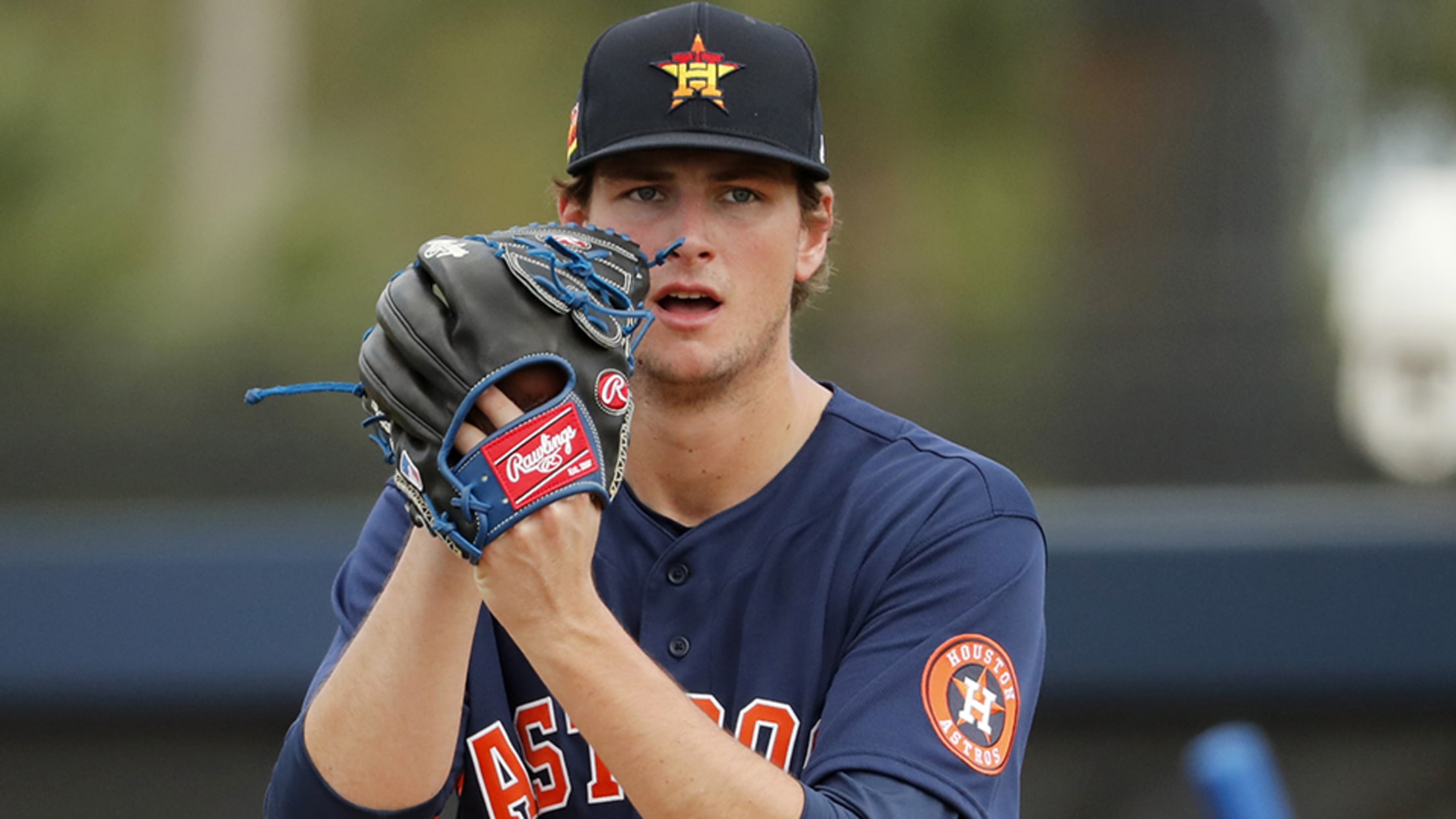 Seven pitchers have made their Major League debuts for the Astros this season, but No. 19 overall prospect Forrest Whitley has notably not been one of them. Now we know why. Whitley, who is training at the Astros' alternate site in Corpus Christi, has been dealing with soreness in his
Lewis continues stellar start for Mariners
10th-ranked prospect records sixth straight multi-hit game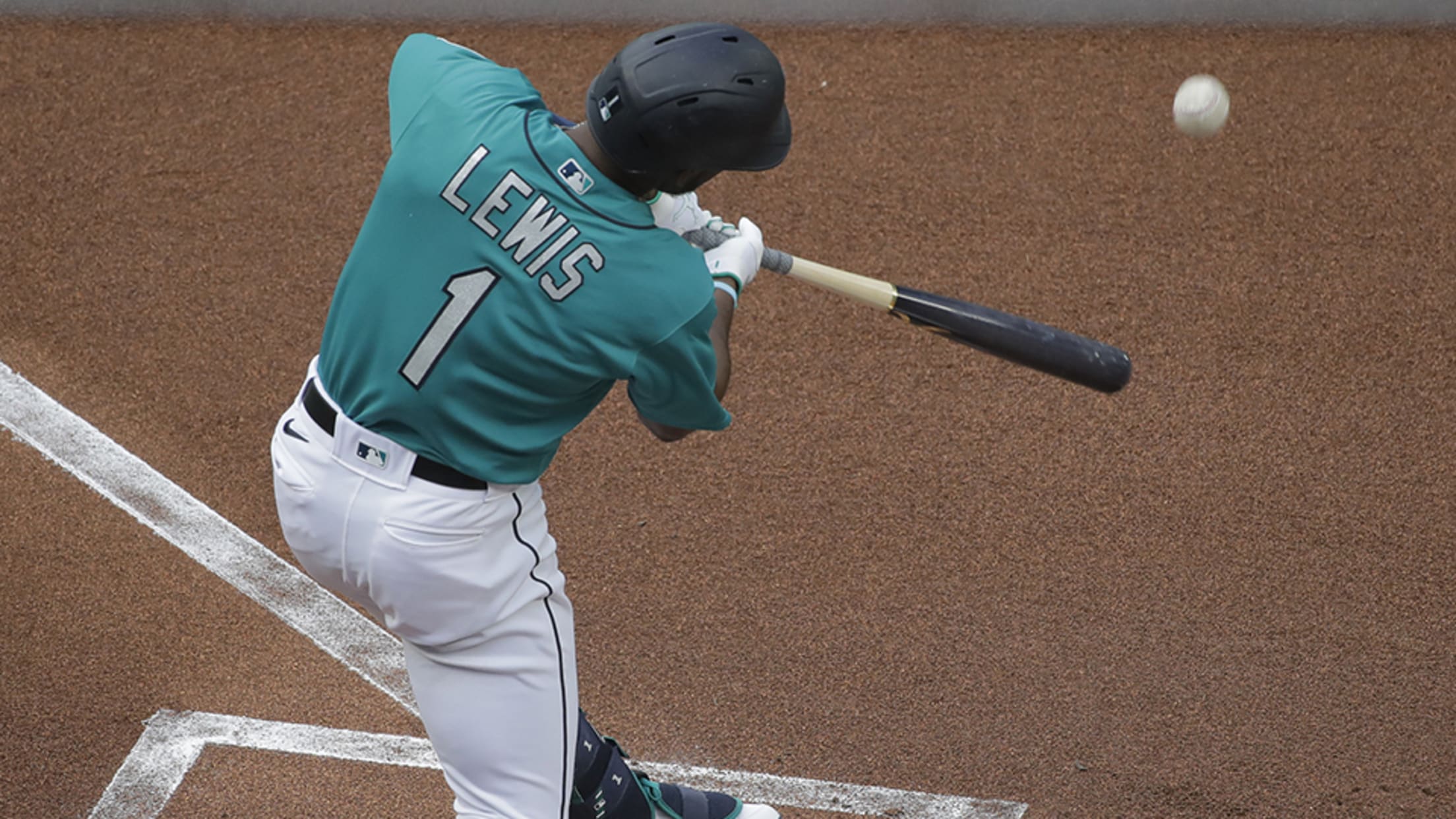 Kyle Lewis made a name for himself with a powerful entrance to the Majors last year. Now he's producing an equally impressive encore. The 10th-ranked Mariners prospect extended his hitting streak to eight games on Friday, going 2-for-4 with an RBI and a run scored as Seattle topped the A's,
White Sox summon Madrigal to Majors for debut
No. 39 overall prospect bringing high contact rate to Chicago roster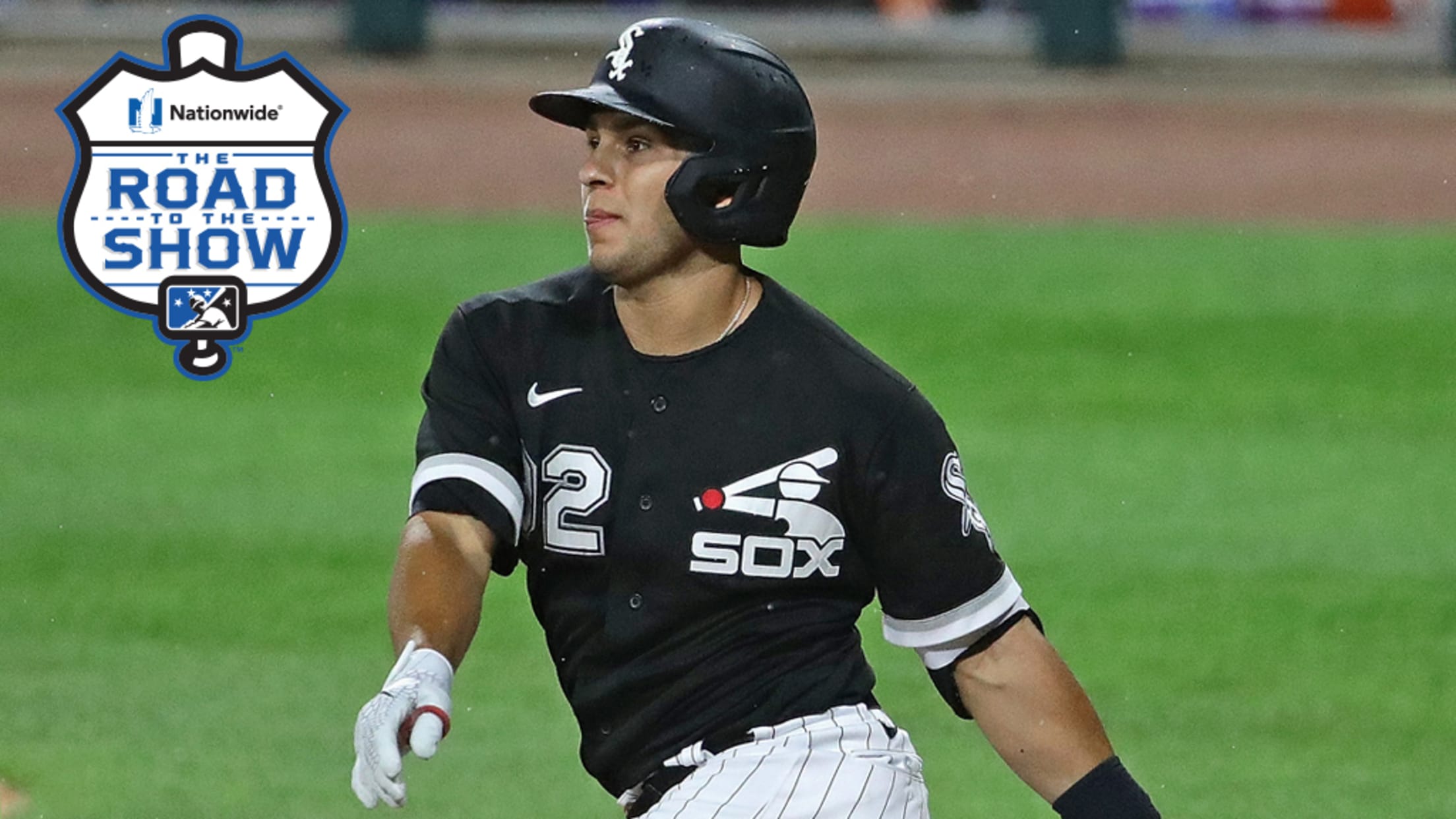 The White Sox have already seen Top-100 prospect Luis Robert make big contributions to their Major League club in the early days of the 2020 season. Now, they'll see what another bright young talent can do. Chicago called up No. 39 overall prospect Nick Madrigal on Friday, the club announced.