Anderson leads Braves into NL Division Series
Atlanta's No. 3 prospect strikes out nine Reds over six frames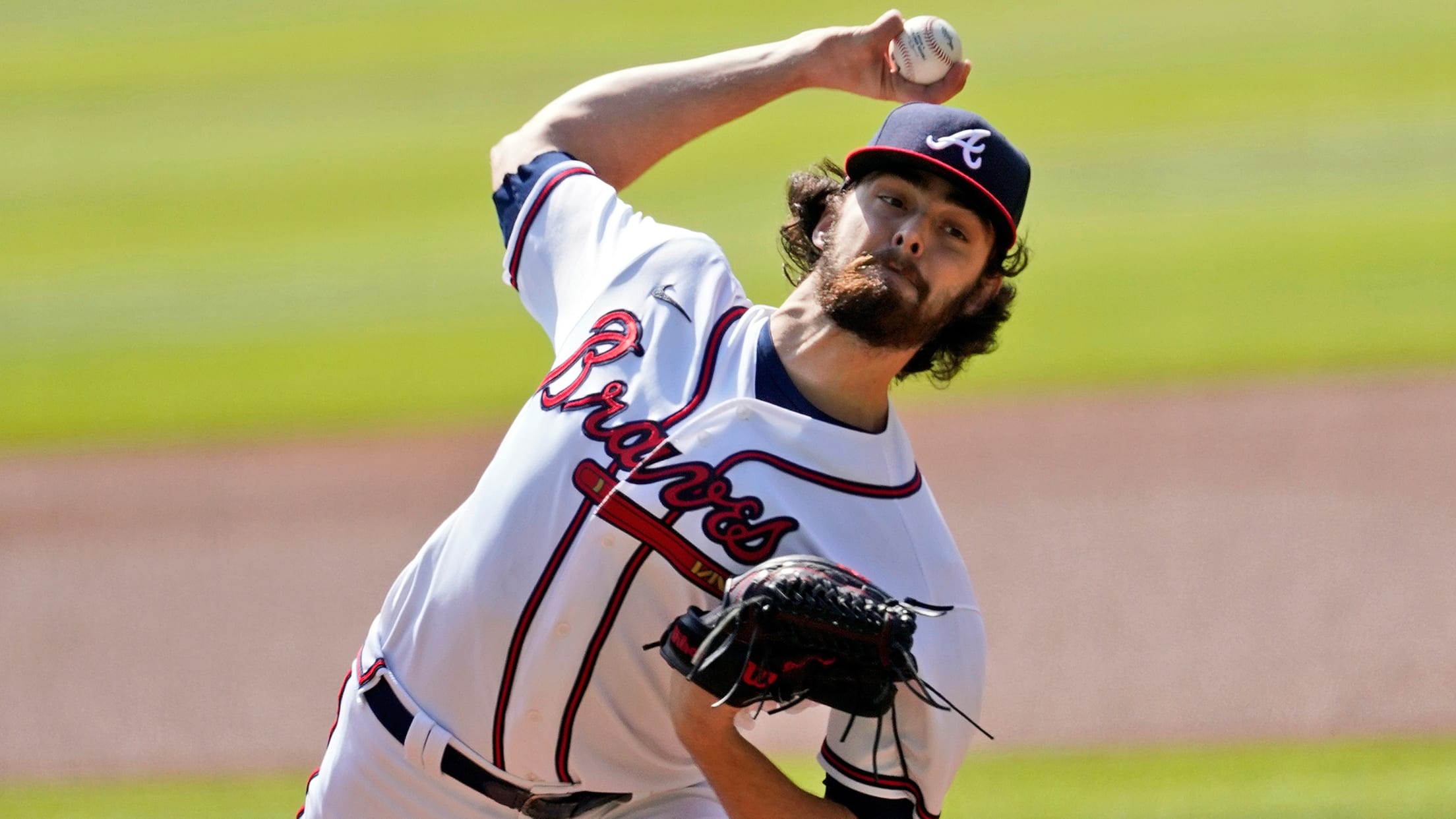 If Braves No. 3 prospect Ian Anderson was nervous about making his postseason debut, it didn't show on Thursday afternoon. The 22-year-old right-hander, who had just six big league appearances under his belt, was brilliant for Atlanta, striking out nine batters over six scoreless frames as the Braves blanked the
White Sox rookie Crochet exits early
2020 first-round pick suffers left forearm tightness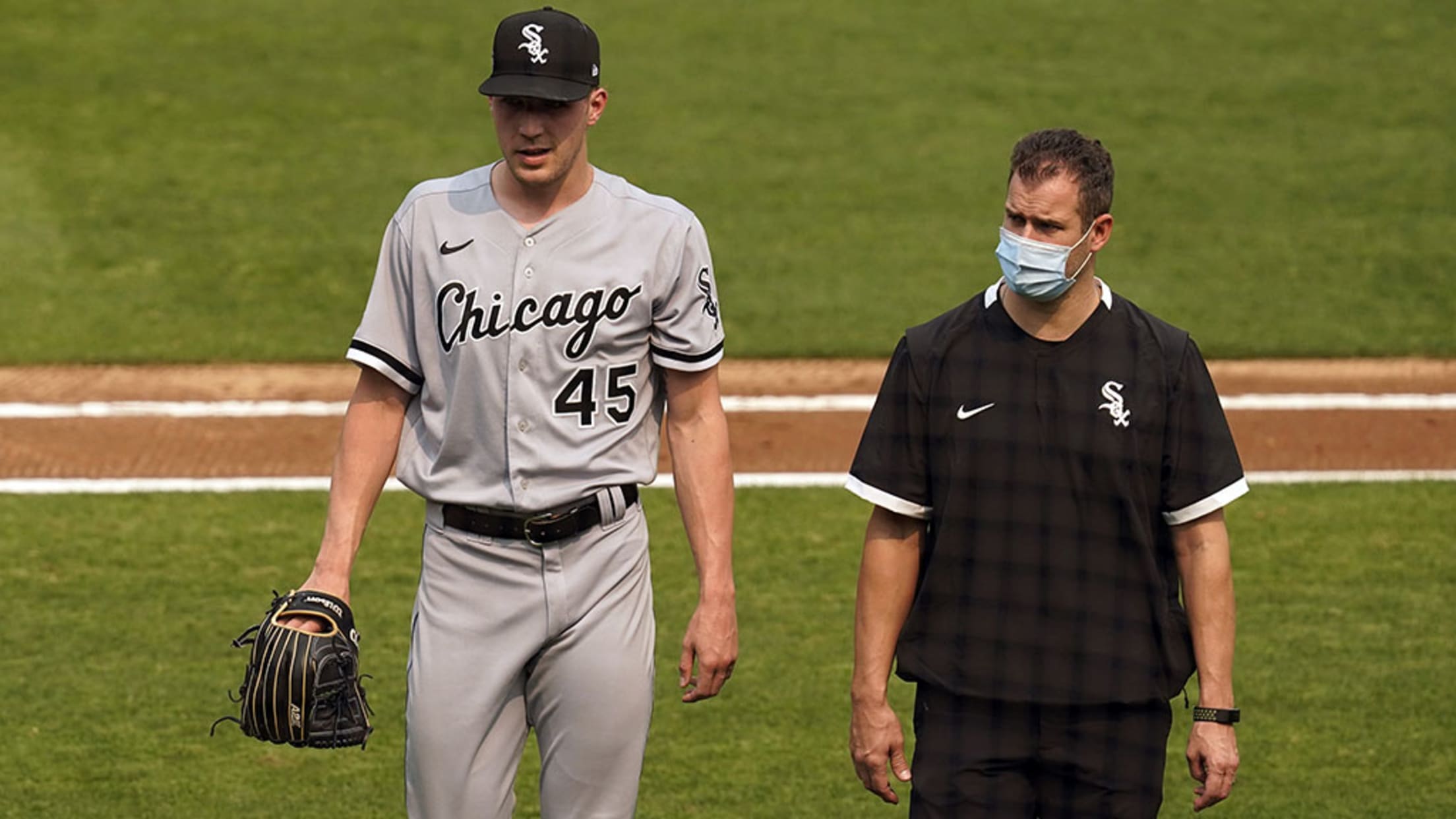 Following the 2020 Draft, left-hander Garrett Crochet quickly burst onto the scene with an even speedier fastball. But his rookie season has now hit a speed bump. Baseball's No. 89 overall prospect exited early in the second inning of the decisive Wild Card Series Game 3 between his White Sox
San Juan Marlins burned brightly, briefly in Minors
Puerto Rico club entertained fans in International League in 1961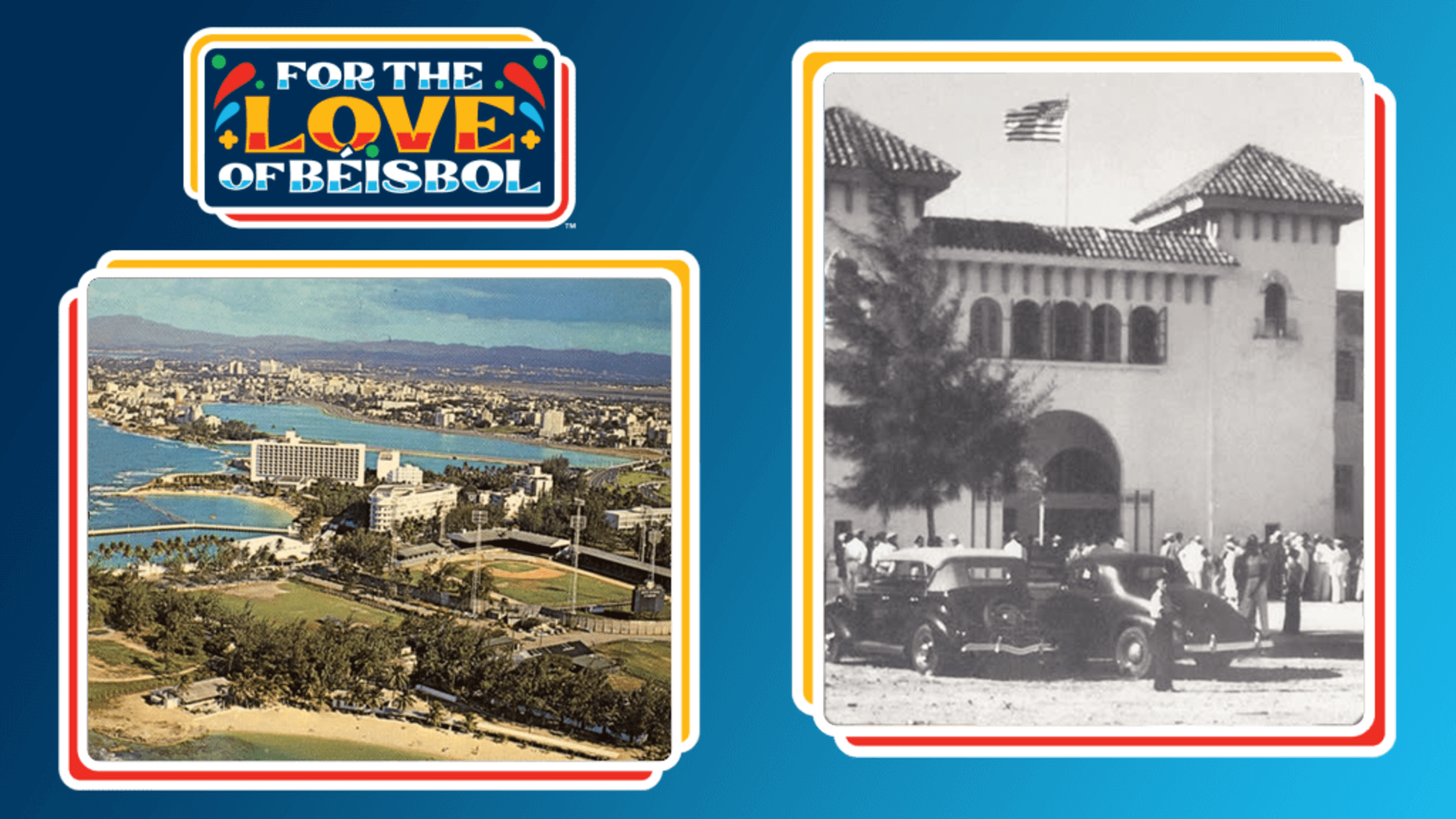 Tales of ballplayers who arrive on United States shores from across Latin America are well documented. A teenage player from a baseball hotbed signs a contract or heads to school and makes his way to the Draft. He journeys to far-flung destinations with the ultimate goal of big league ball
Cardinals' Carlson makes history in playoff debut
No. 14 overall prospect reaches base four times, scores twice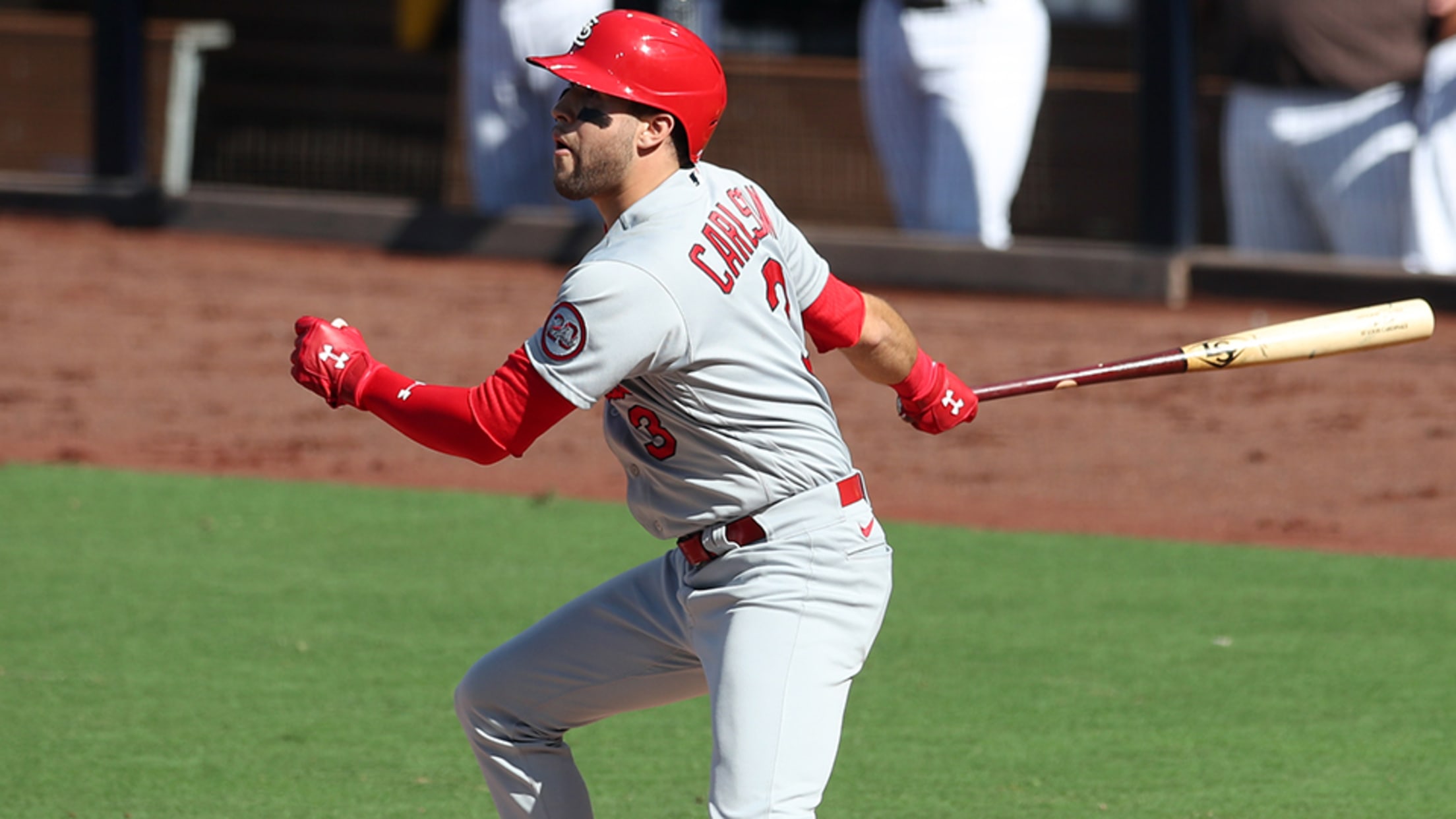 Two weeks ago, Dylan Carlson wasn't even on the Cardinals' roster. After struggling at the plate over his first 23 games in the big leagues, he'd been sent back to the team's alternate training site in Springfield, Missouri, where he began the shortened 2020 season. Now, on the final day
Prospects on Wild Card Series rosters
Plenty of top-30 prospects will be options for 16 playoff teams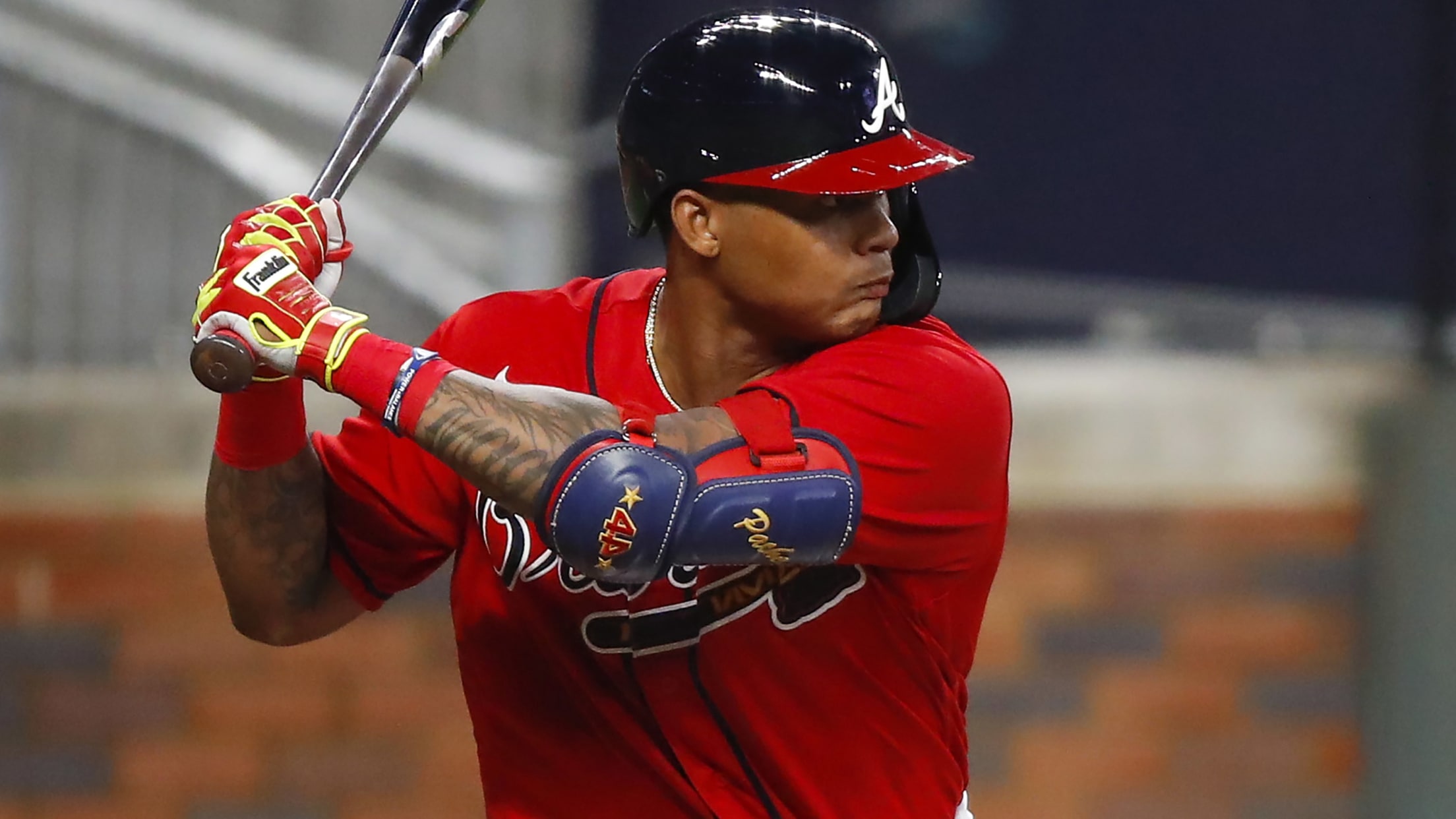 The American League postseason began with four Wild Card Series on Tuesday. One day later, four National League Wild Card Series will join them for perhaps the most action-packed day of playoff baseball ever, featuring eight games. Here's a breakdown of the top-30 prospects featured on Wild Card Series rosters:
The Road to The Show: Rays righty Baz
Right-hander thriving since being acquired by Rays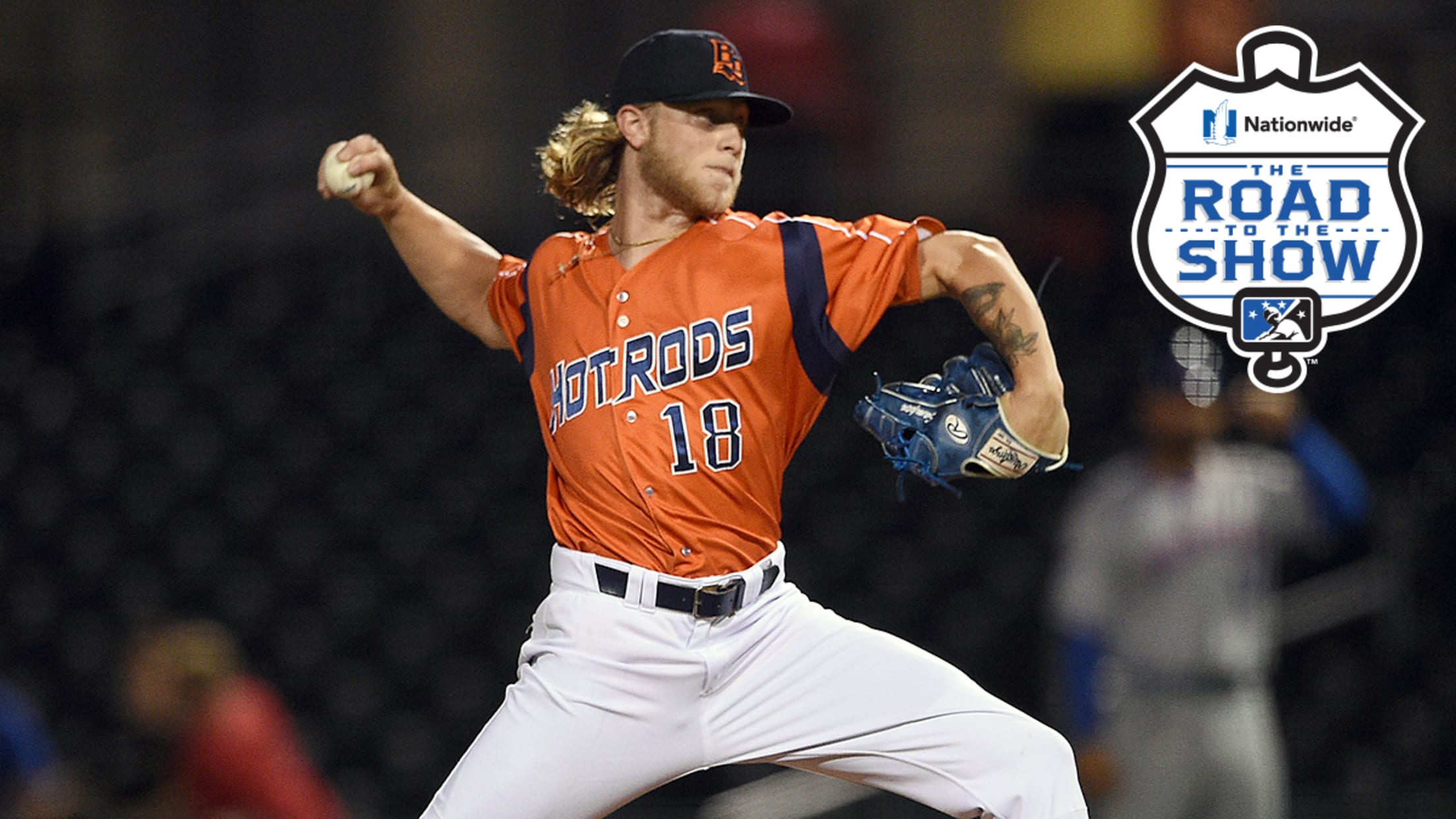 Each week, MiLB.com profiles an elite prospect by chronicling the steps he's taken to reach the brink of realizing his Major League dream. Here's a look at Tampa Bay Rays right-hander Shane Baz. For more player journeys on The Road to The Show, click here.
Rays' Arozarena provides spark in Wild Card opener
No. 19 prospect triples, scores run in Game 1 win over Jays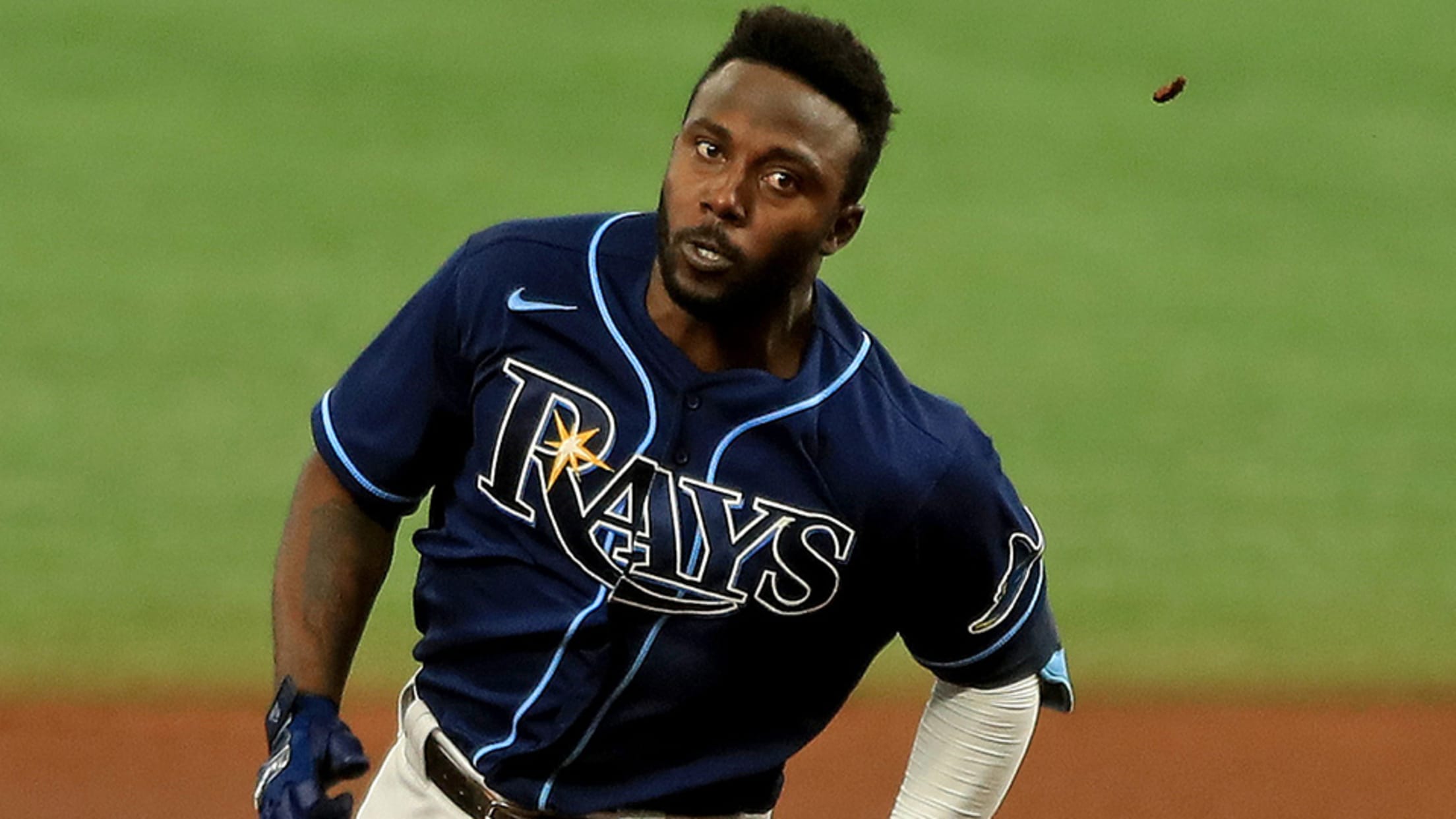 Randy Arozarena is no stranger to postseason success. The 19th-ranked Rays prospect was an integral part of Triple-A Memphis' run to the Pacific Coast League championship in 2018. Arozarena started all eight playoff games for the Redbirds that year and posted a .407/.485/.741 slash line with a pair of homers,
Twins add Kirilloff for MLB debut in playoffs
No. 27 overall prospect joining Minnesota for Wild Card Series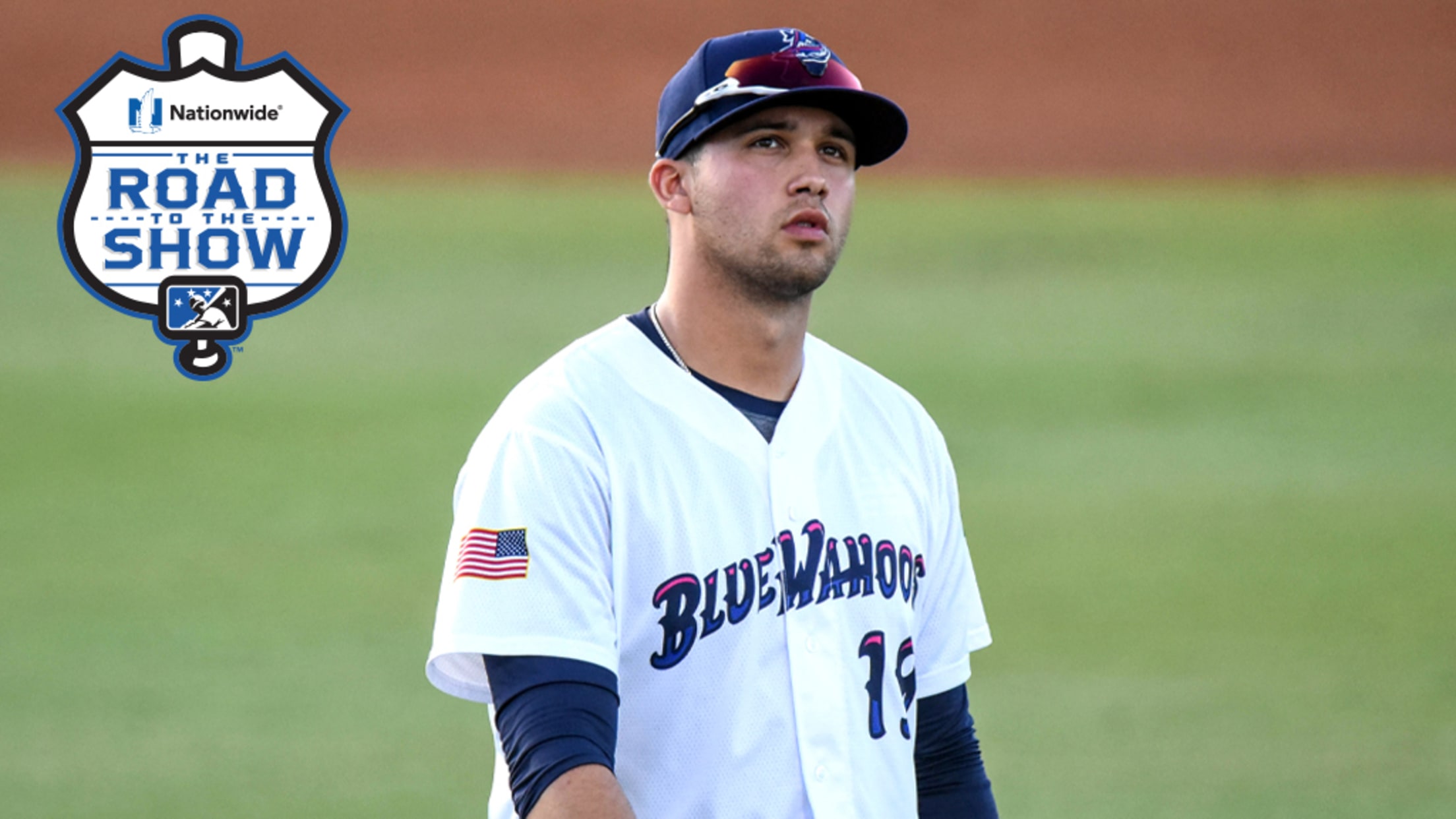 Alex Kirilloff thrived in his last postseason appearance. He'll get a chance under an even brighter spotlight. The Twins have added MLB Pipeline's No. 27 overall prospect to their roster for the Wild Card Series against the Astros, which began Tuesday afternoon with a 4-1 loss. "Alex Kirilloff is ready
Appy League becoming collegiate wood-bat circuit
Former Rookie Advanced loop introducing changes for 2021 season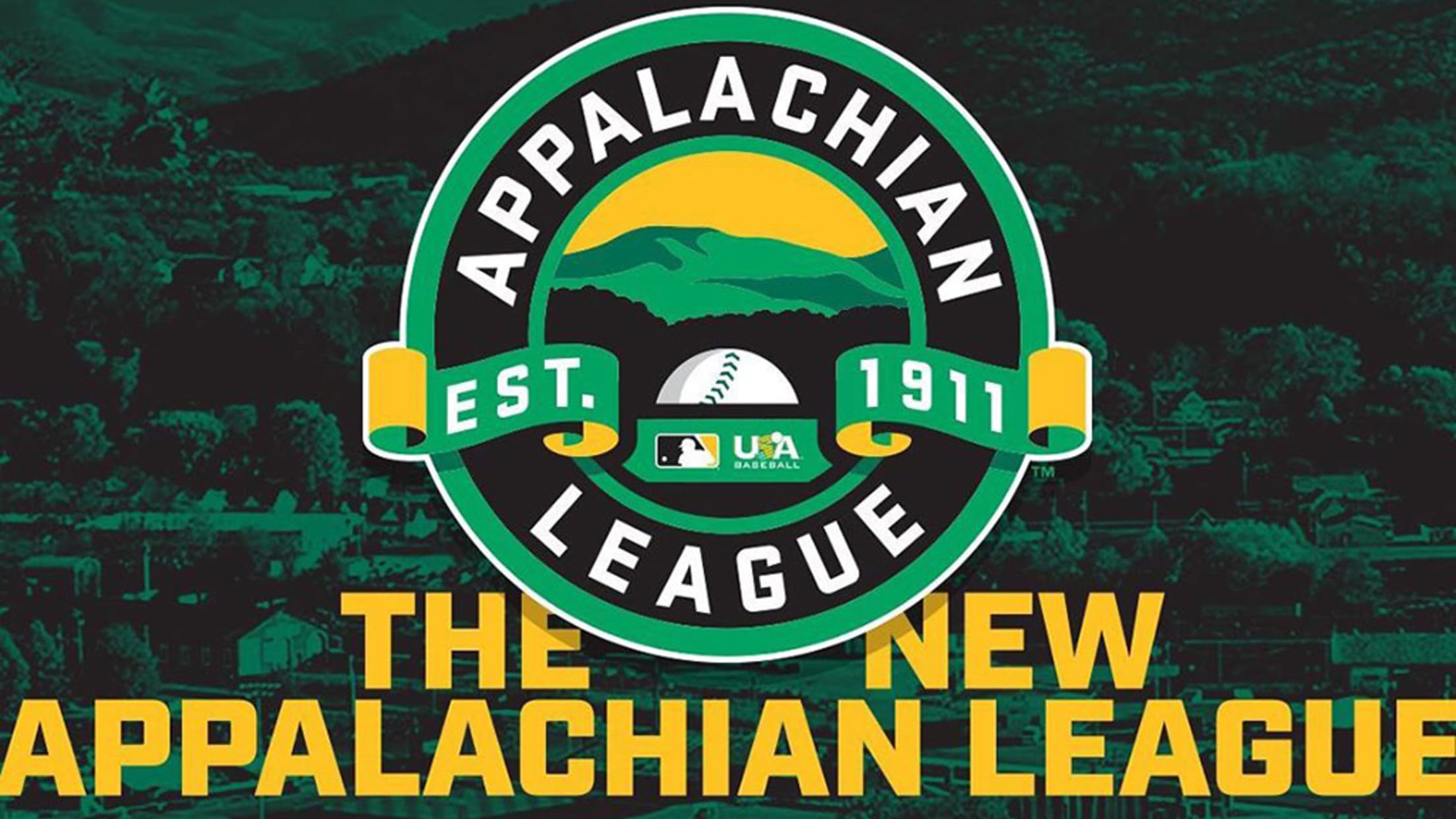 The Appalachian League will have a new look in 2021. The Rookie Advanced circuit will transform into a collegiate wood-bat league for the 2021 season, the Appy League announced Tuesday along with Major League Baseball and USA Baseball.
Top 2020 promos go head-to-head in virtual event
Innovators Summit highlighted by the Golden Bobblehead Awards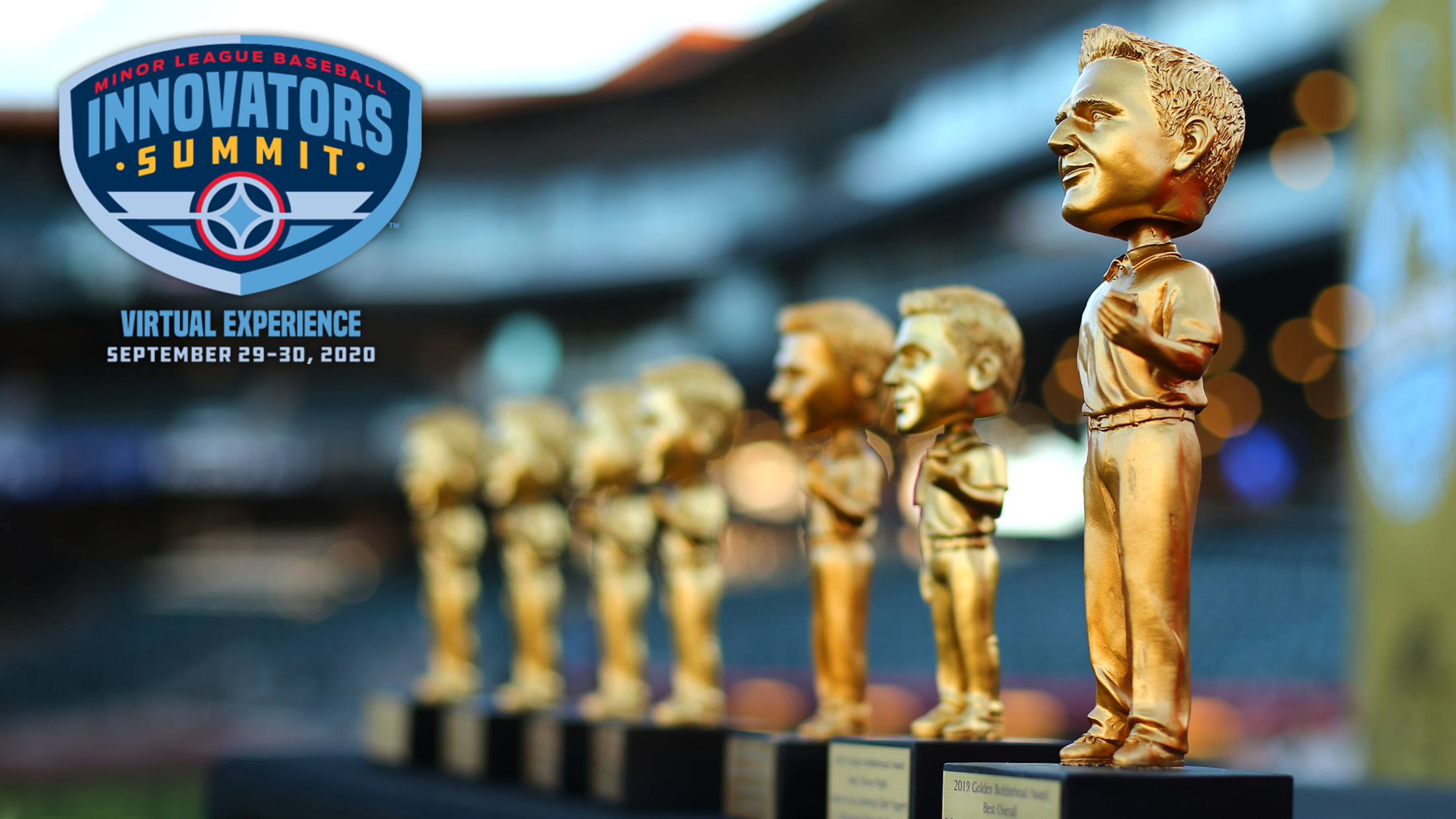 The 2020 Innovators Summit is a virtual event, but the Golden Bobbleheads are real. The Minor League Baseball Innovators Summit, known as the Promo Seminar prior to its rebranding in 2019, is an annual industry-wide idea-sharing event. Like nearly everything related to the difficult year that is 2020, it will
Toolshed: Rookie facts for each playoff club
From Arozarena to Williams, here are nuggets for all 16 teams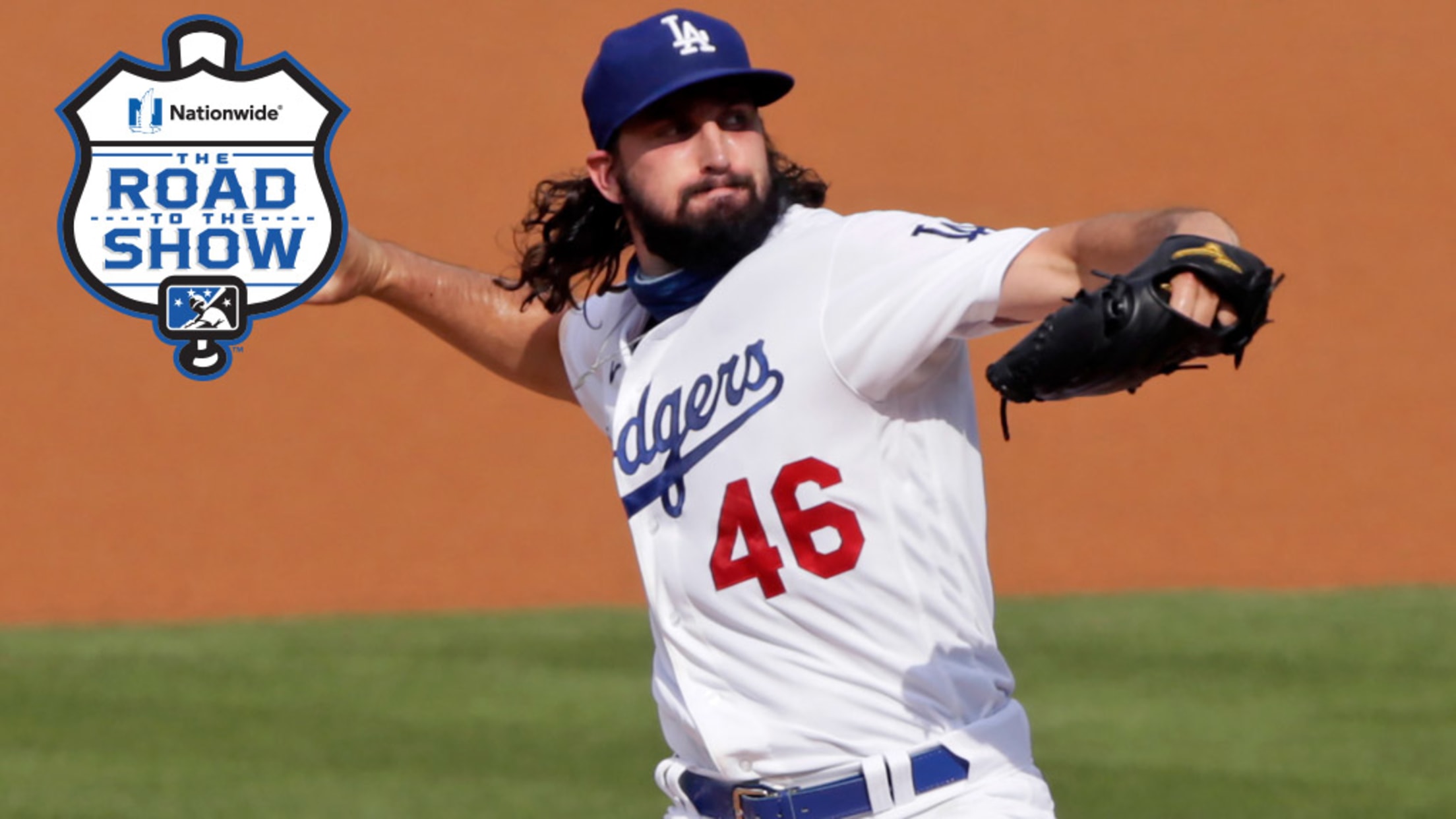 More playoff teams, more opportunities for rookies to perform on the game's biggest stage. The 2020 Major League postseason has expanded to include 16 teams. Those include eight from each of the American and National Leagues -- three division winners, three division runners-up and two Wild Card teams. That makes
Kannapolis' Quiroz continues path as baseball lifer
Venezuela native brings unique experience to first managerial role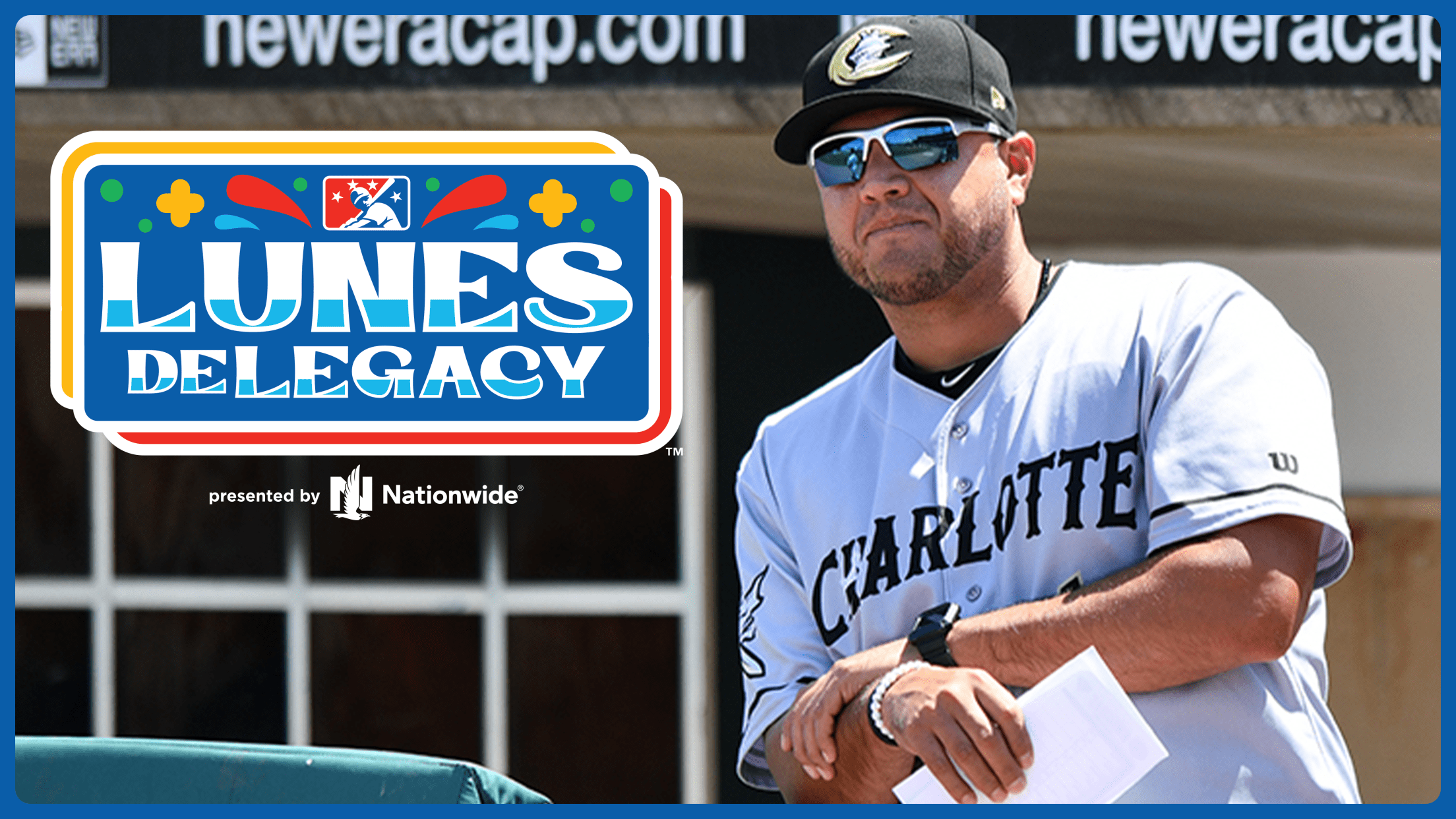 As part of Hispanic Heritage Month, Lunes de Legacy, presented by Nationwide, shines a spotlight on Hispanic, Latino, Latina and Latinx stories throughout MiLB of those who have forged an impressive path and left a legacy in their wake. These individuals have inspired a new generation, currently writing their own
Jazz sets the tone in final Marlins tune-up
No. 62 overall prospect homers, doubles, drives in three runs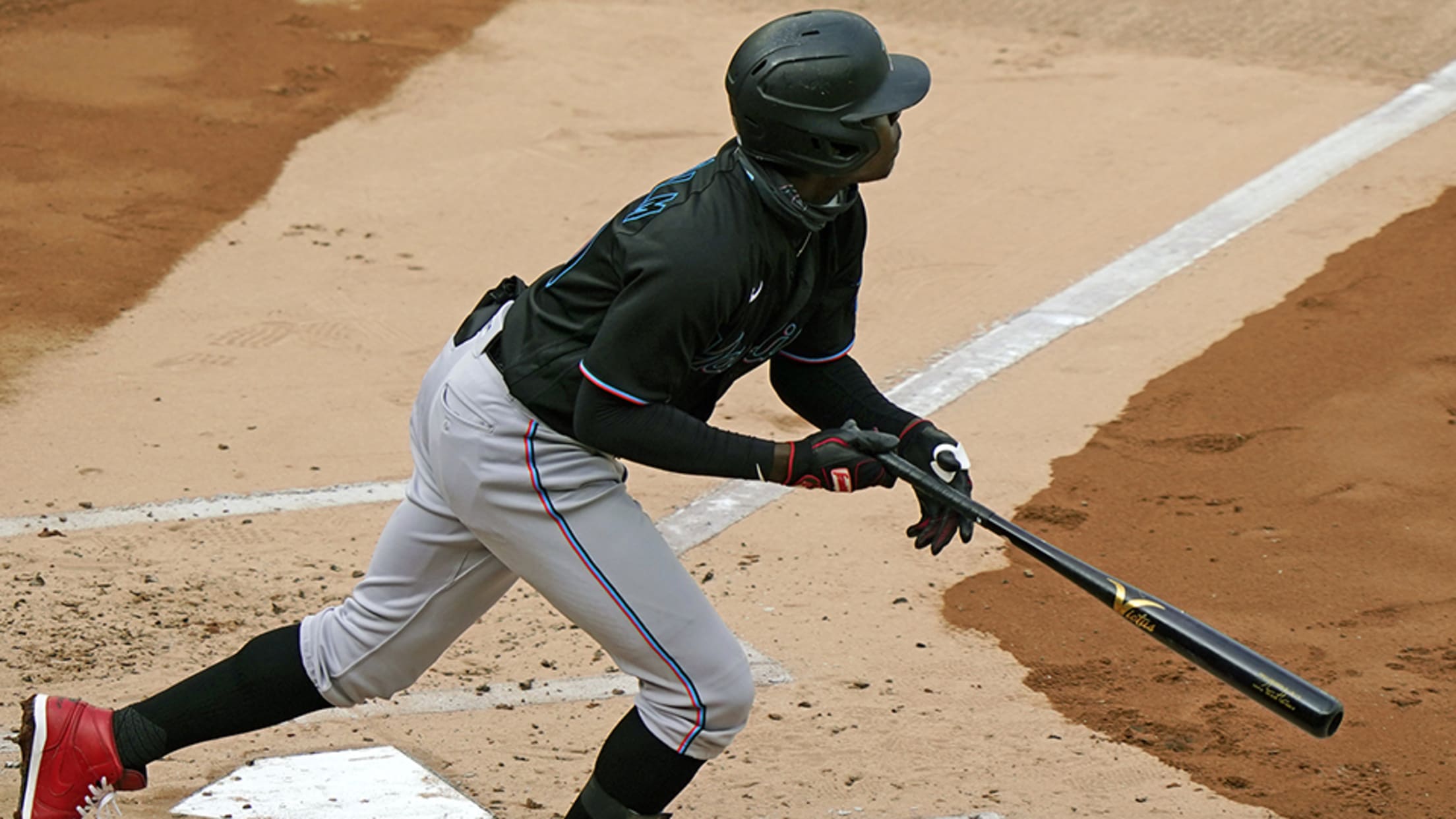 There was no playing second fiddle for Jazz Chisholm on Sunday. The fourth-ranked Marlins prospect was front and center as he put together his best performance in The Show with a homer, double, three RBIs and a pair of runs scored to lead his club to a 5-0 blanking of
Cubs summon top prospect Marquez to Majors
No. 64 overall prospect makes debut in regular-season finale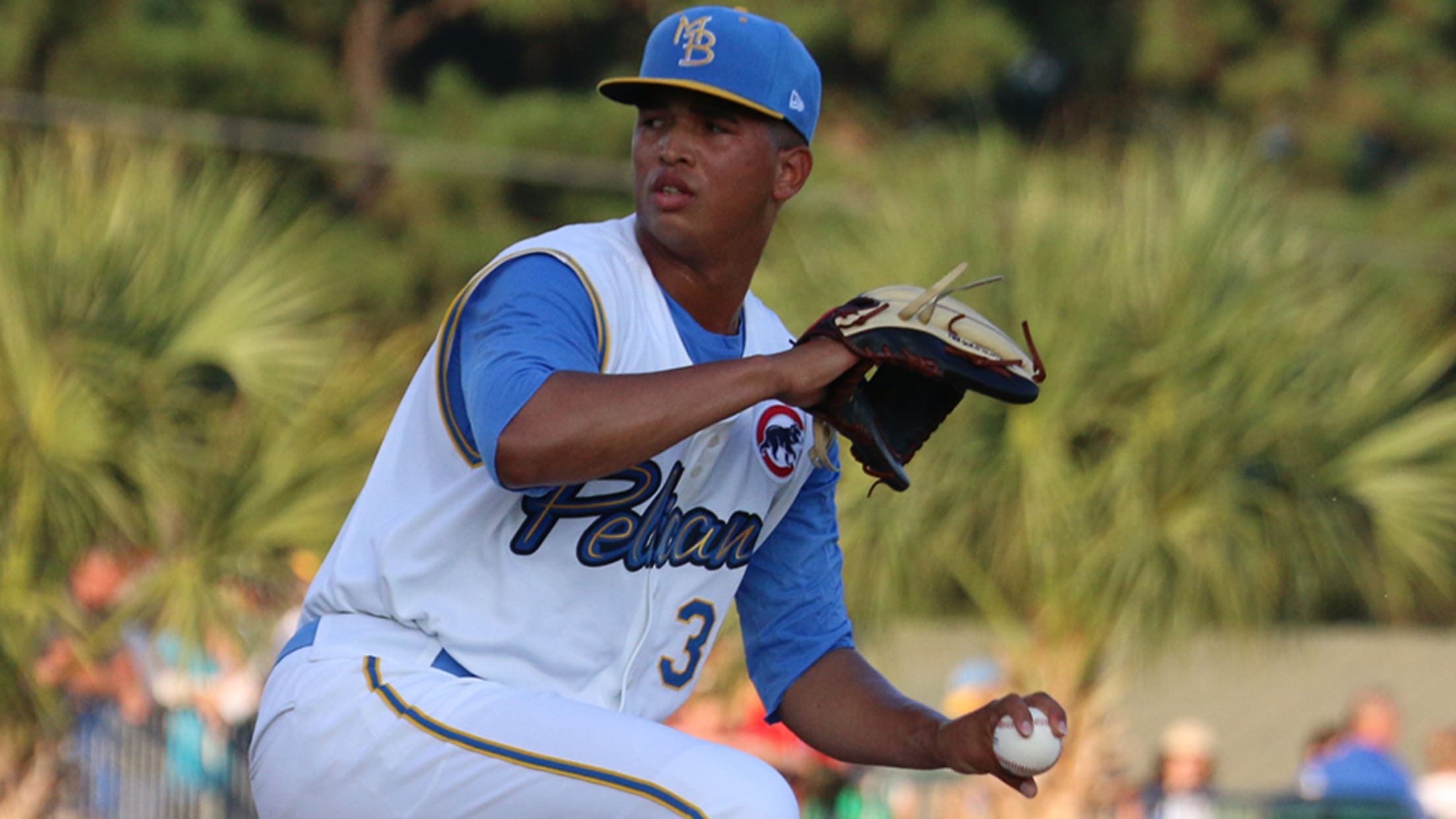 With the National League Central Division title already sealed and steaming toward the postseason, the Cubs have welcomed their top prospect to the North Side. Brailyn Marquez, MLB Pipeline's No. 64 overall prospect, was promoted to the Major Leagues on Sunday and entered the Cubs' regular-season finale in the eighth
Hayes makes Pirates history with 5-for-5 night
No. 38 overall prospect extends hitting streak to seven games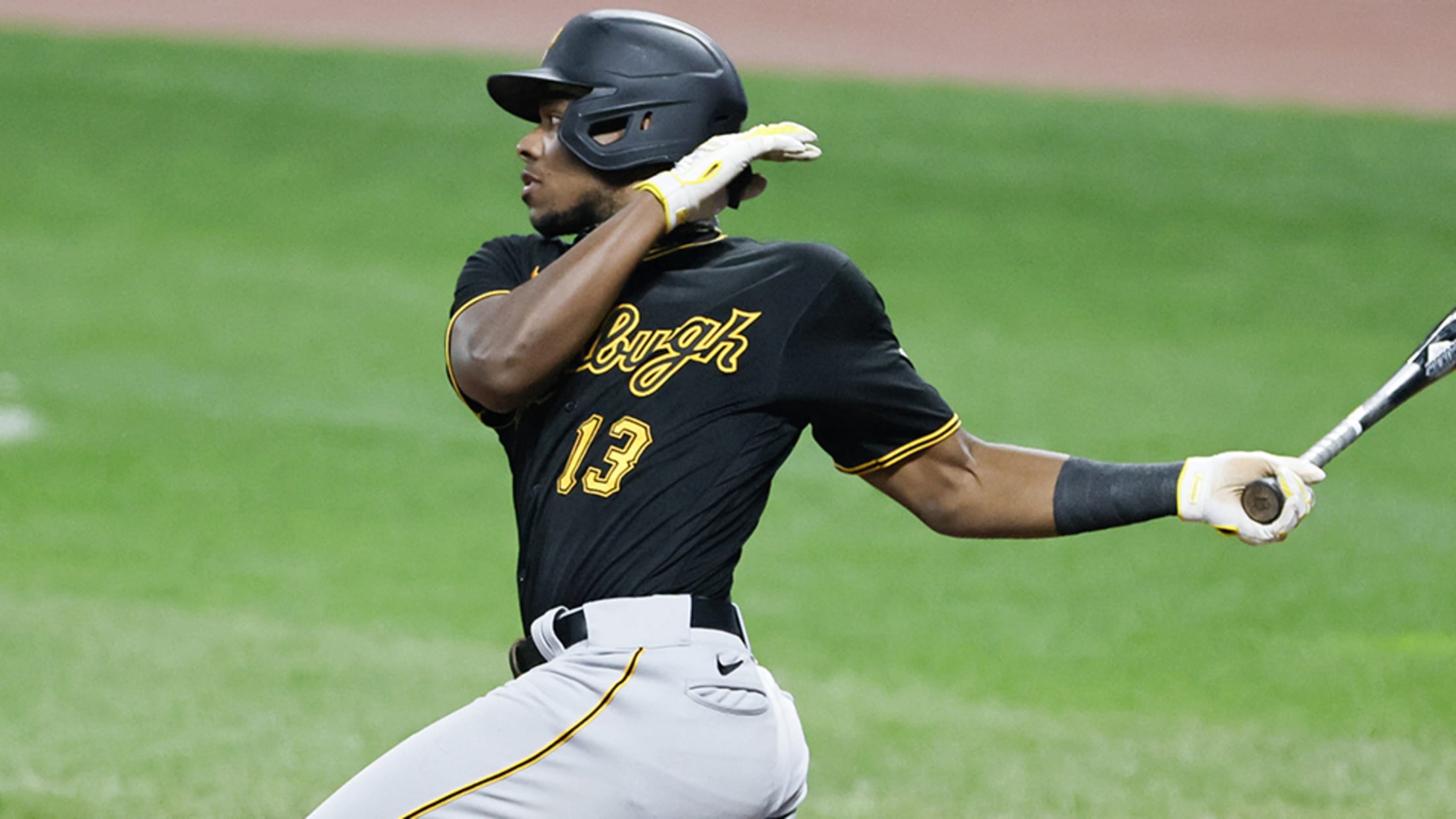 In less than a month since his first Major League callup, Ke'Bryan Hayes has emerged as a cornerstone of the rebuilding Pirates' future. And while the club is on the verge of a third consecutive last-place finish in the National League Central, its second-ranked prospect showed why he could be
Pearson brings the heat in return to Blue Jays
No. 7 overall prospect hurls 101.5 mph heater, sets club mark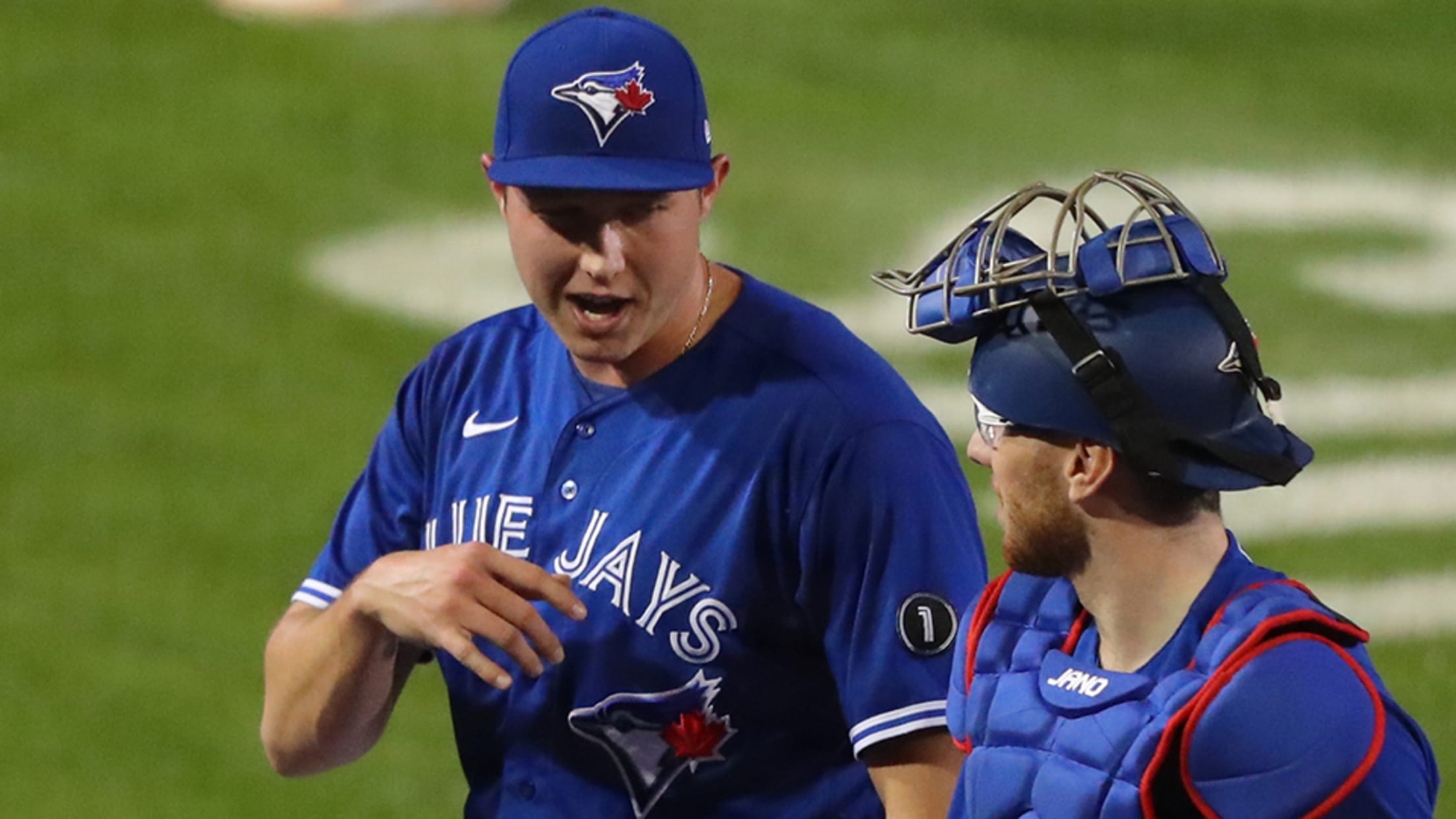 It's no secret that Nate Pearson throws hard. Through three Minor League seasons and a handful of appearances in the bigs this year, the top Blue Jays prospect put on display one of the best fastballs in the game and in the Toronto organization as a whole. Now, after just
Rangers' Huff homers twice on three-hit night
No. 70 overall prospect uses both fields in first multi-homer game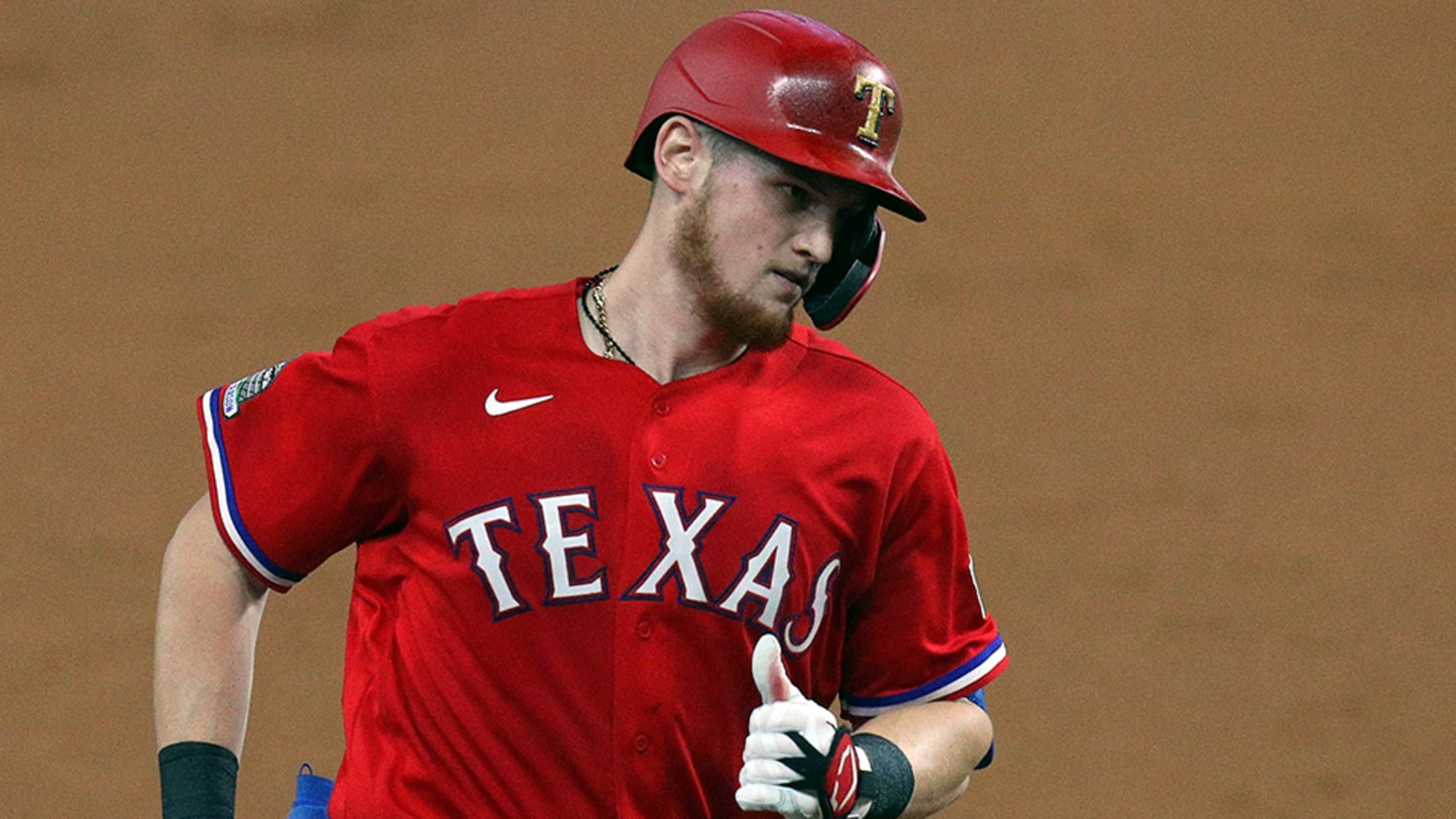 Sam Huff's 60-grade power figures to do a lot of damage from the middle of the Rangers' lineup at Globe Life Field for years to come. Consider what happened Friday night to be an appropriate first act. The second-ranked Rangers prospect launched his first home run at Texas' new ballpark
Toolshed: Handicapping NL Rookie of the Year race
Cronenworth, Bohm, Williams lead crowded field on senior circuit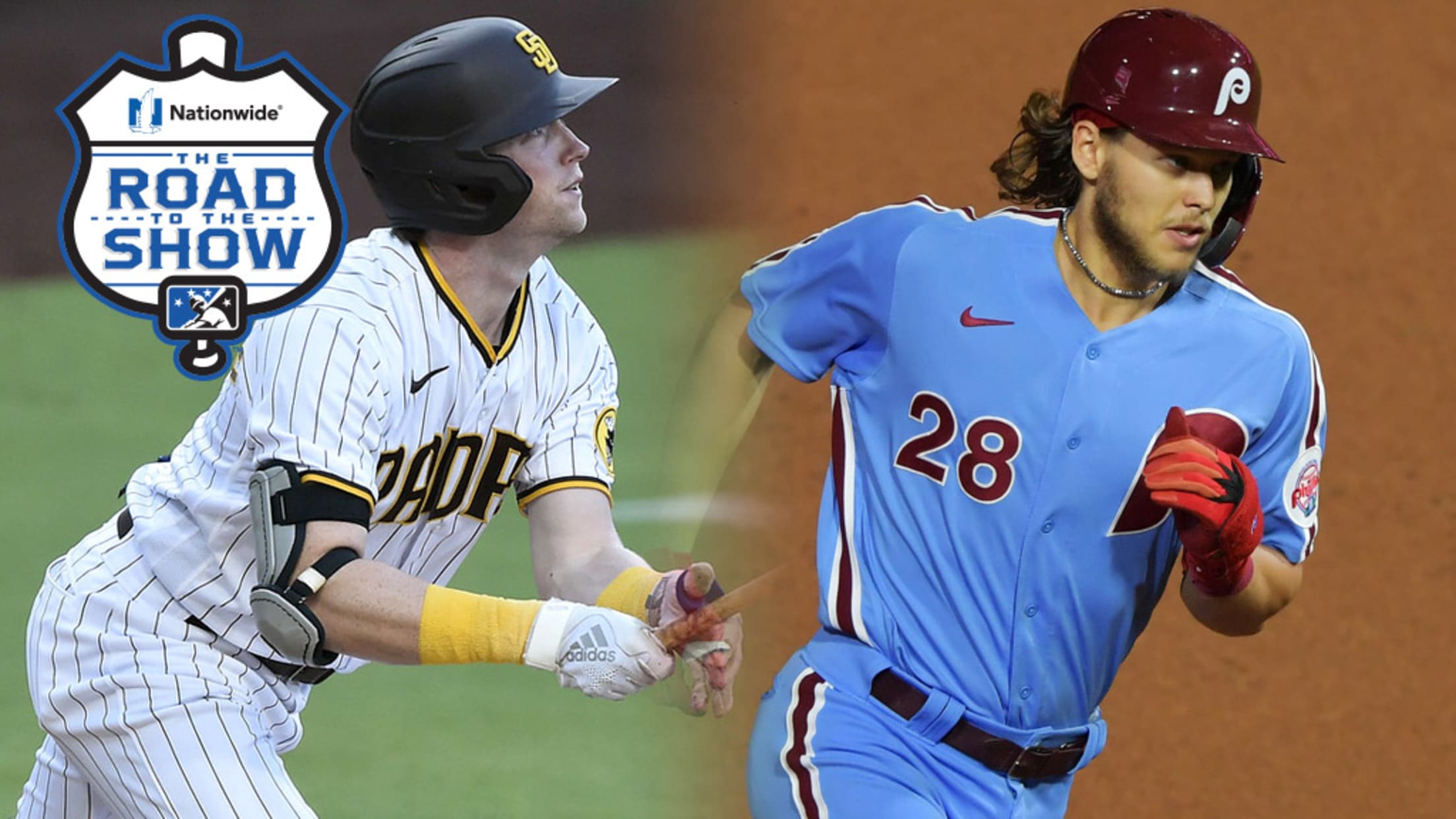 Sunday brings the end of the 2020 Major League regular season already, meaning potential award contenders have one final weekend to prove themselves to BBWAA voters. Without a Minor League season, most prospect fiends only have had the Rookie of the Year races in the American and National Leagues to
Fresno's Young motivated to empower others
Latina leader knows 'there's space for us' in sports industry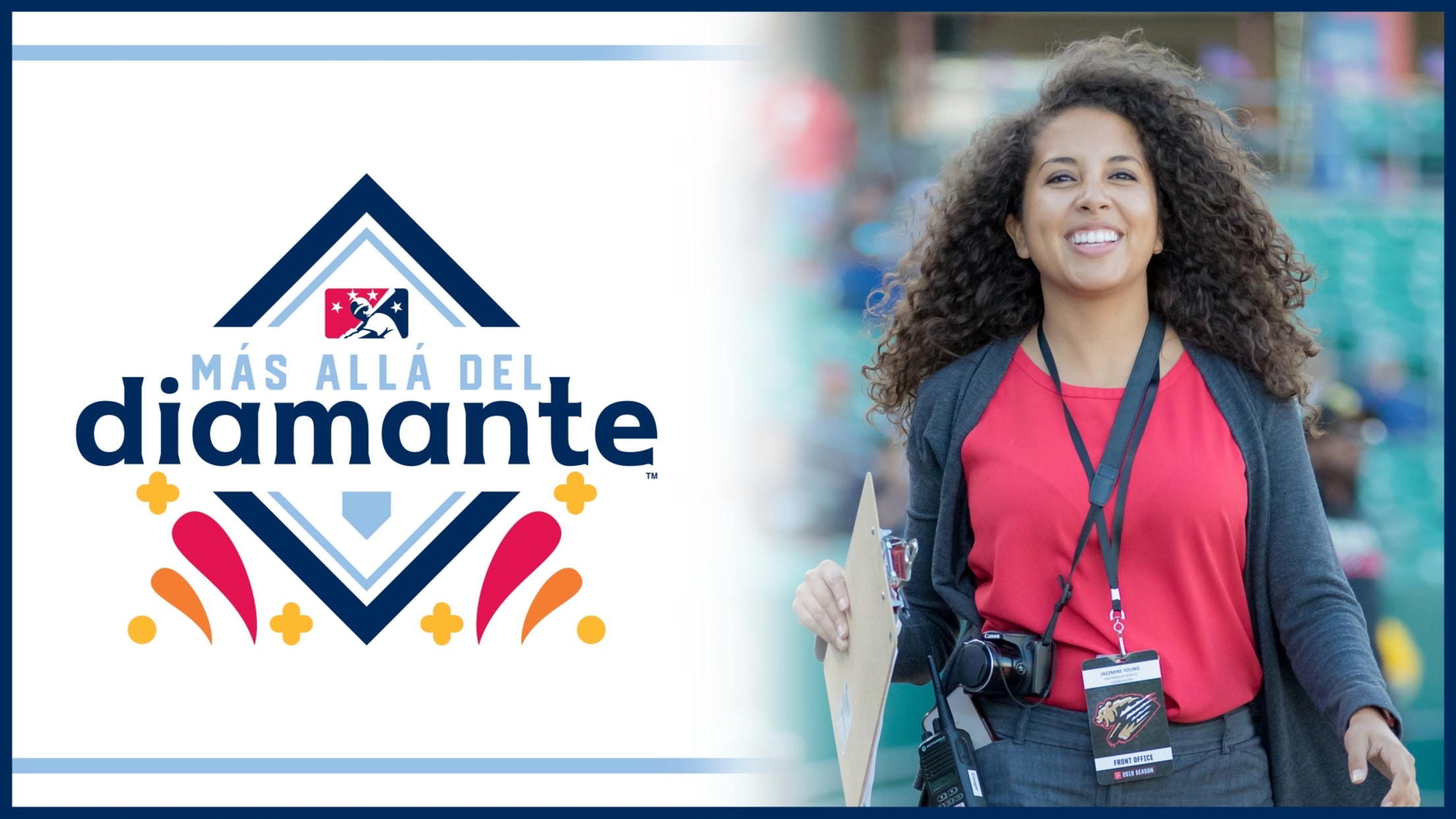 During Minor League Baseball's celebration of Hispanic Heritage Month and #ForTheLoveOfBéisbol from Sept. 15 to Oct. 15, Más Allá del Diamante will feature a Hispanic, Latino, Latina and Latinxs leader from an MiLB community. In this edition, we visit with Jazzmine Young, partnership services manager for the Fresno Grizzlies (Fresno
Carlson starting to soar at plate for Cardinals
Baseball's No. 15 overall prospect goes deep, drives in three runs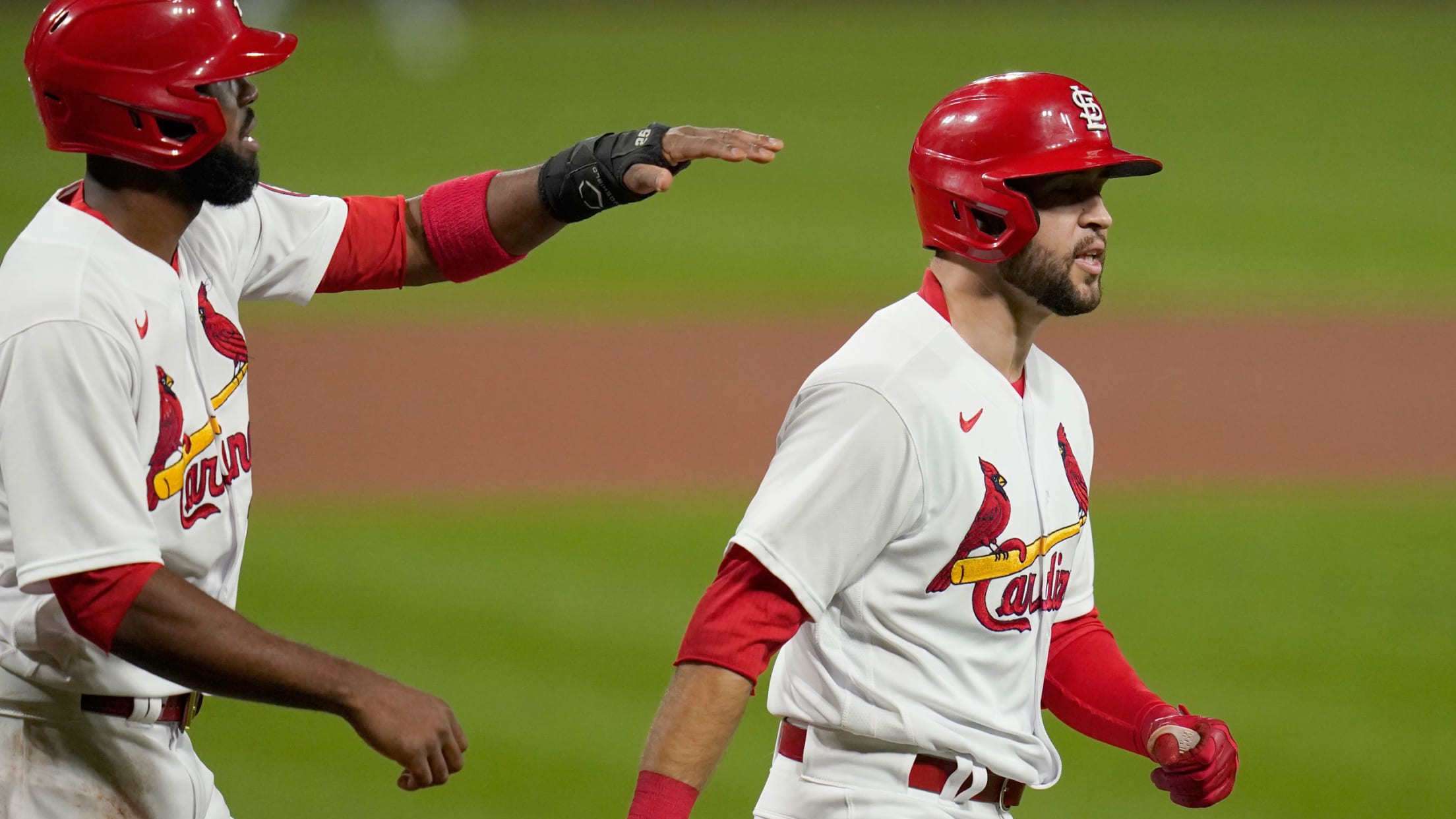 On the night Yadier Molina collected his 2,000th career hit, the next generation in the form of Dylan Carlson also stepped up for the Cardinals in their playoff push. Two days after recording his first three-hit game in the Majors, the top St. Louis prospect posted another multi-hit game with
The Show Before the Show: MiLB's Biggest Fan
Jodi Compton shares memories as MiLB's Biggest Fan winner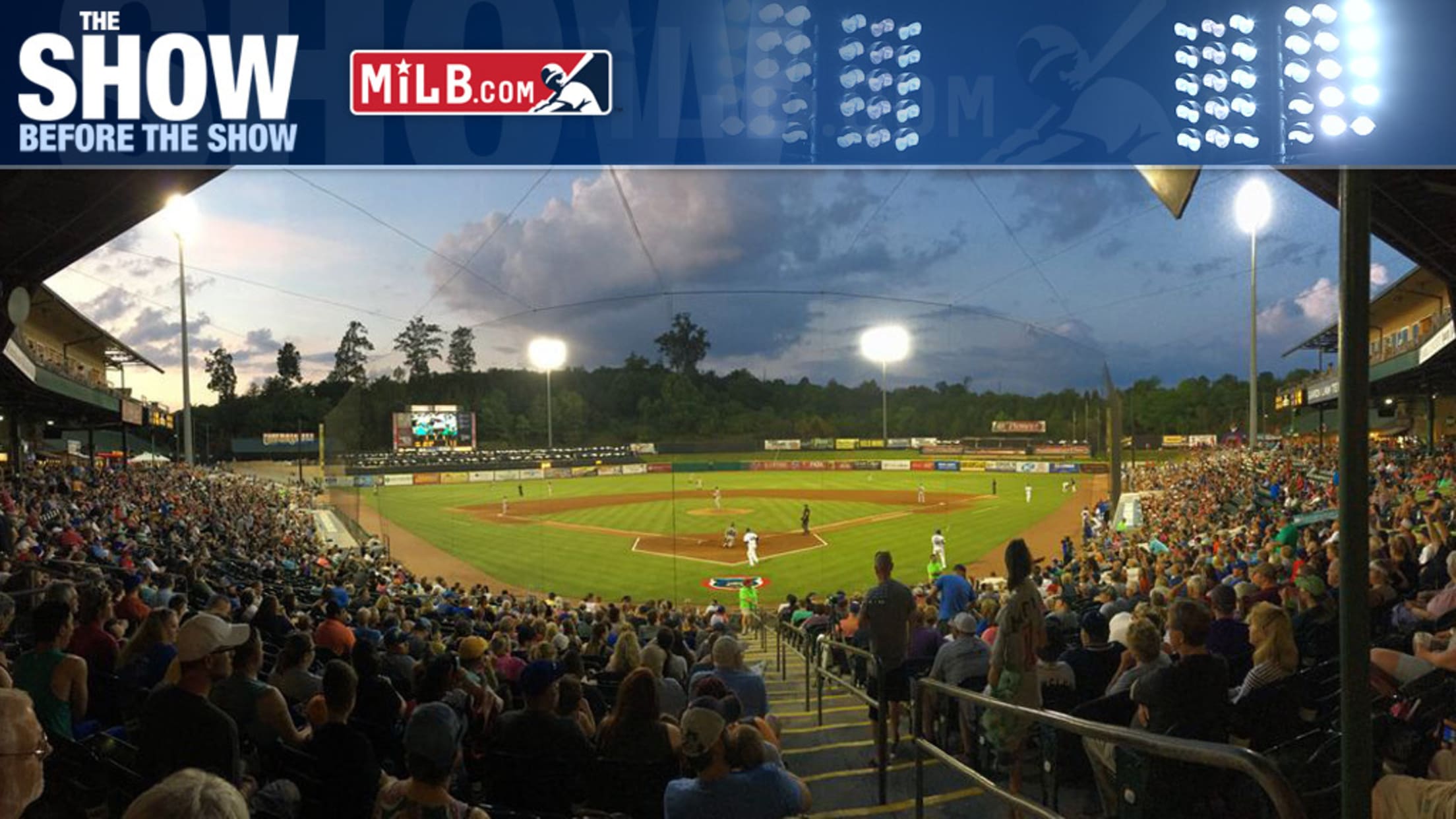 Check out the latest episode of The Show Before the Show, MiLB.com's official podcast. A segment rundown is listed below, in case you want to skip to a particular section. Like the podcast? Subscribe, rate and review "Minor League Baseball podcast" on iTunes. The podcast is also available via Spotify,
Mariners prospects reading for a cause in Tacoma
Players inspiring discussion of social issues with area school kids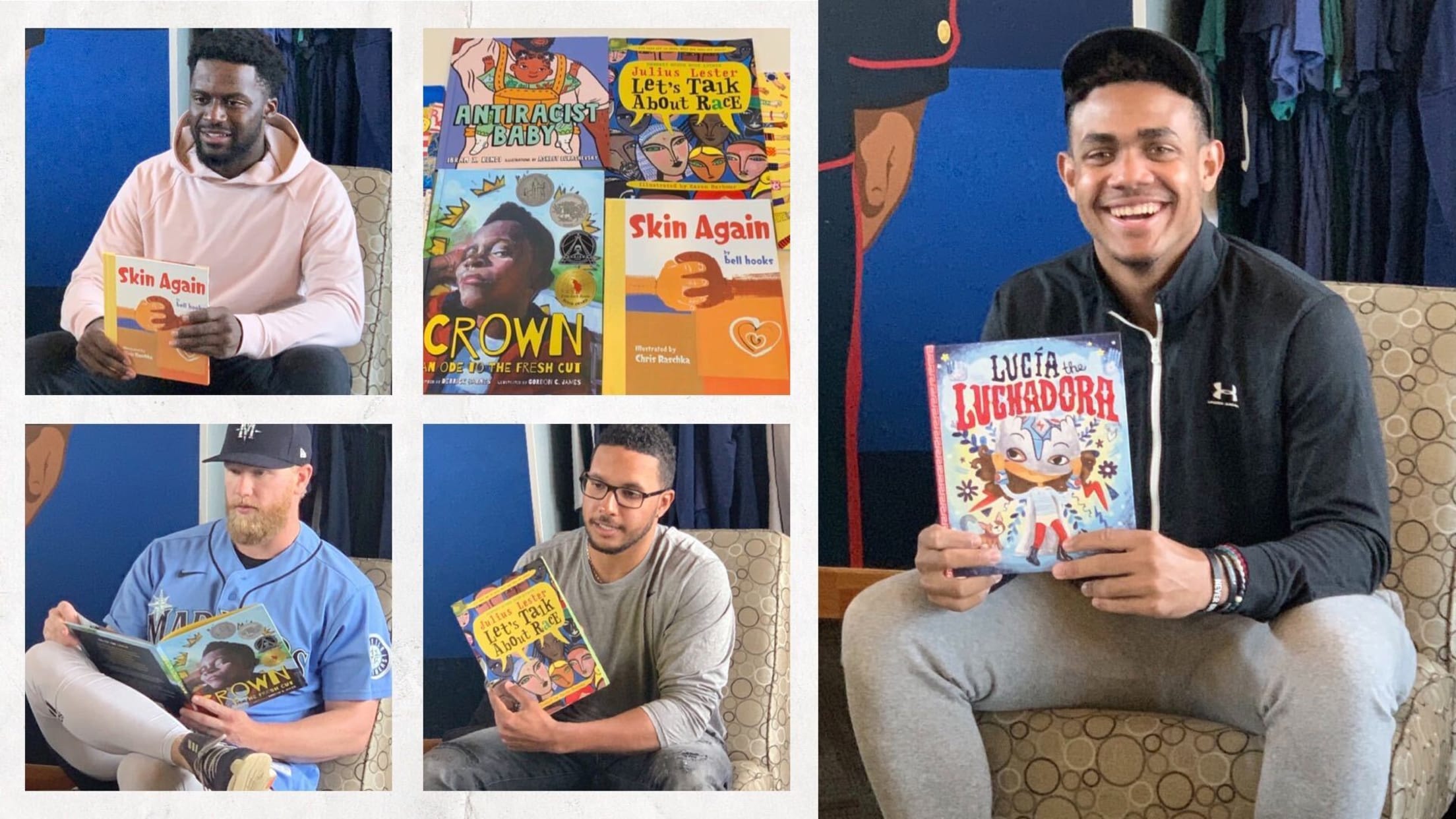 The Seattle Mariners are hopeful that their promising Minor League pipeline will boost the big league club in the near future. In the meantime, players at their alternate training site in Tacoma are aiming to make a difference in society at large.
Chronicling Copa, from coast to coast
Traveling MiLB scribe details 'Fun Cup' ballpark experiences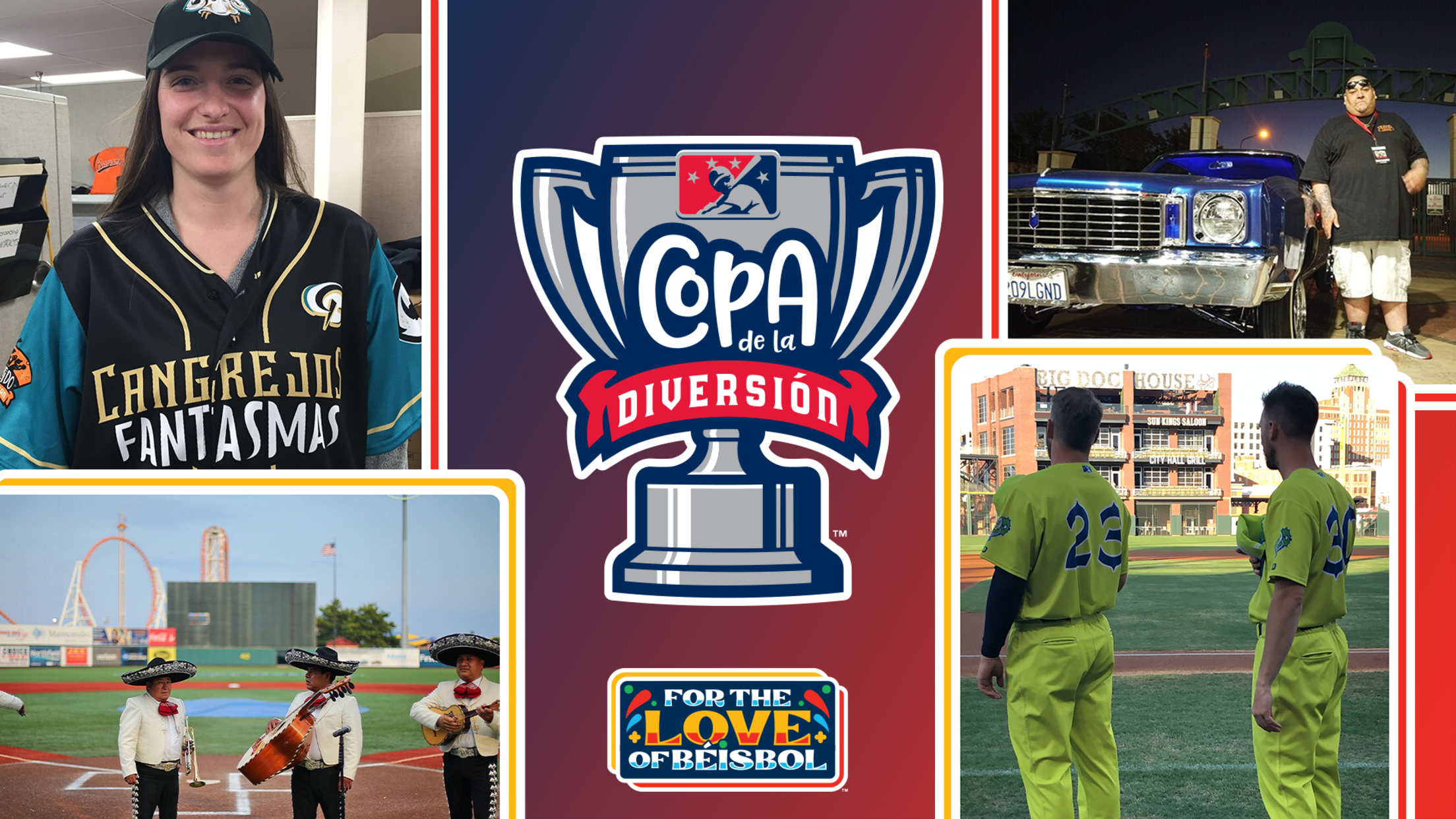 Team names and logos often tell a regionally specific story, and this is especially true in the sprawling and eccentric world that is Minor League Baseball. Copa de la Diversión, an ever-growing Hispanic fan engagement initiative, has made it possible for many more stories to be told. Copa de la
Arozarena homers twice in Rays' AL East clincher
No. 19 prospect homers twice; Tampa Bay locks up AL East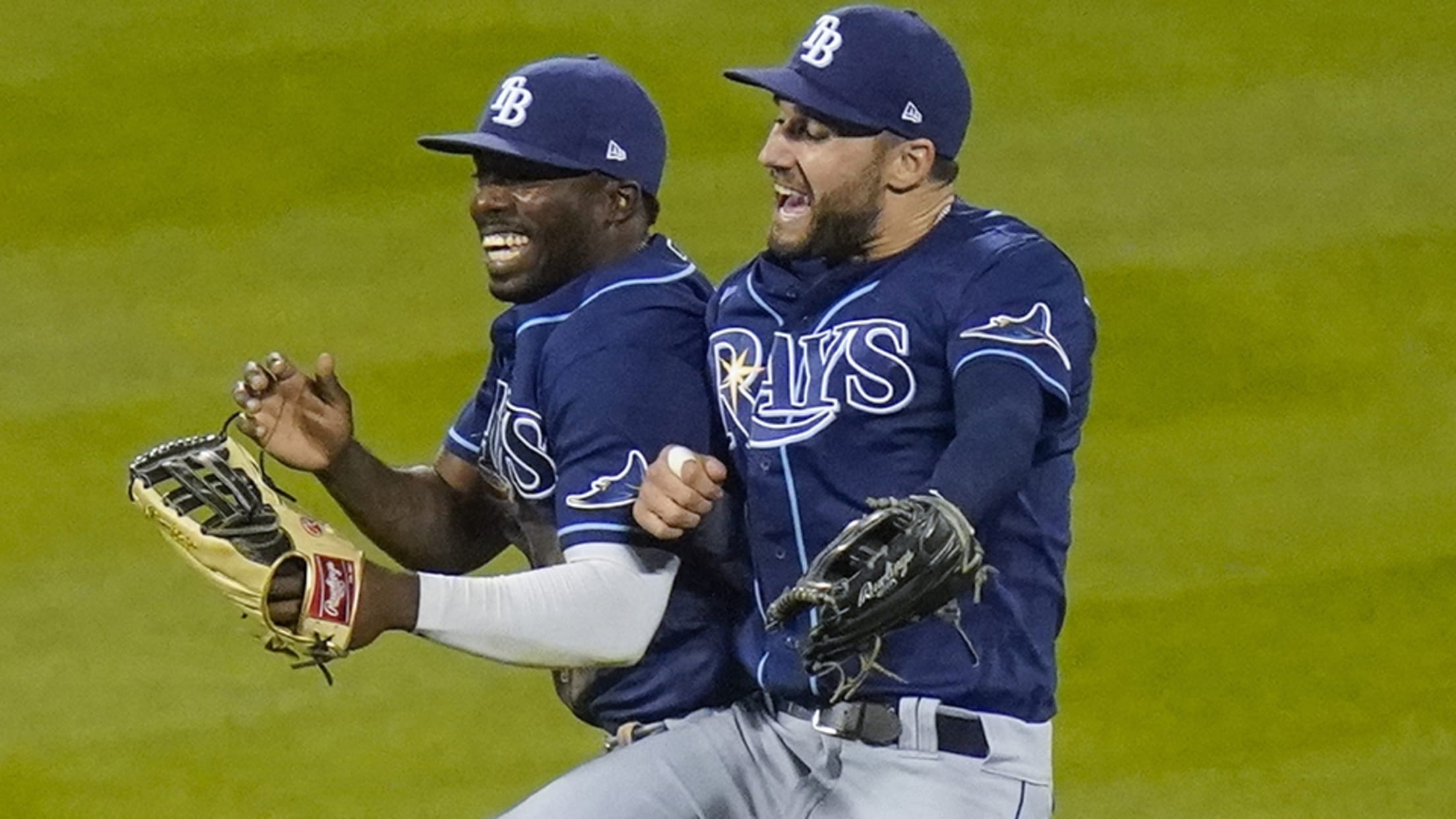 On the verge of clinching their first division title since 2010, the Tampa Bay Rays were looking for a celebration. Randy Arozarena was the perfect party planner.
The Road to The Show: Twins' Kirilloff
Twins No. 2 prospect has become one of Minors' best pure hitters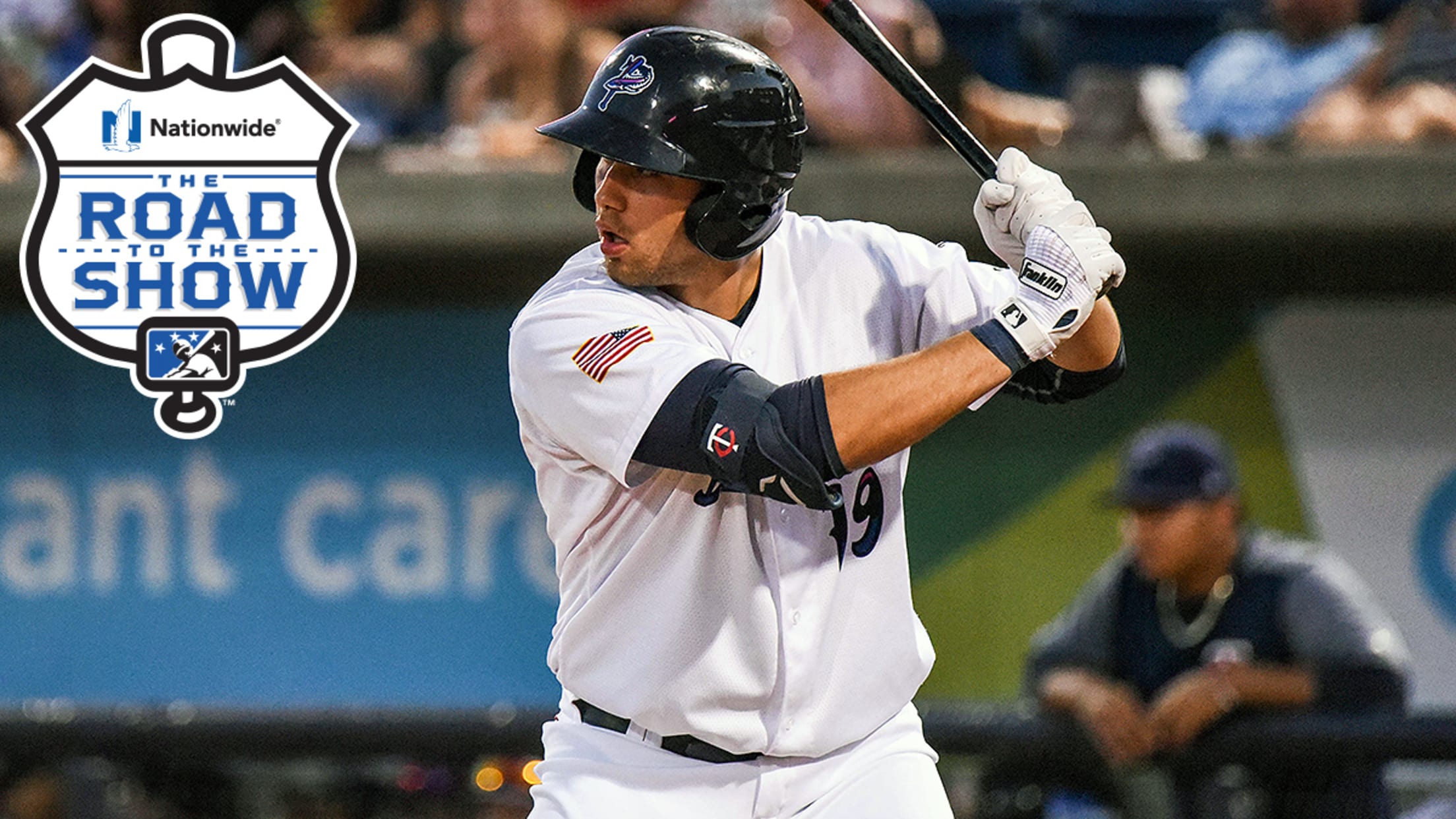 Each week, MiLB.com profiles an elite prospect by chronicling the steps he's taken to reach the brink of realizing his Major League dream. Here's a look at Minnesota Twins outfielder/first baseman Alex Kirilloff. For more player journeys on The Road to The Show, click here.