Somerset, Richmond earn final first-half playoff berths
Somerset clinches on Volpe walk-off; Richmond postseason-bound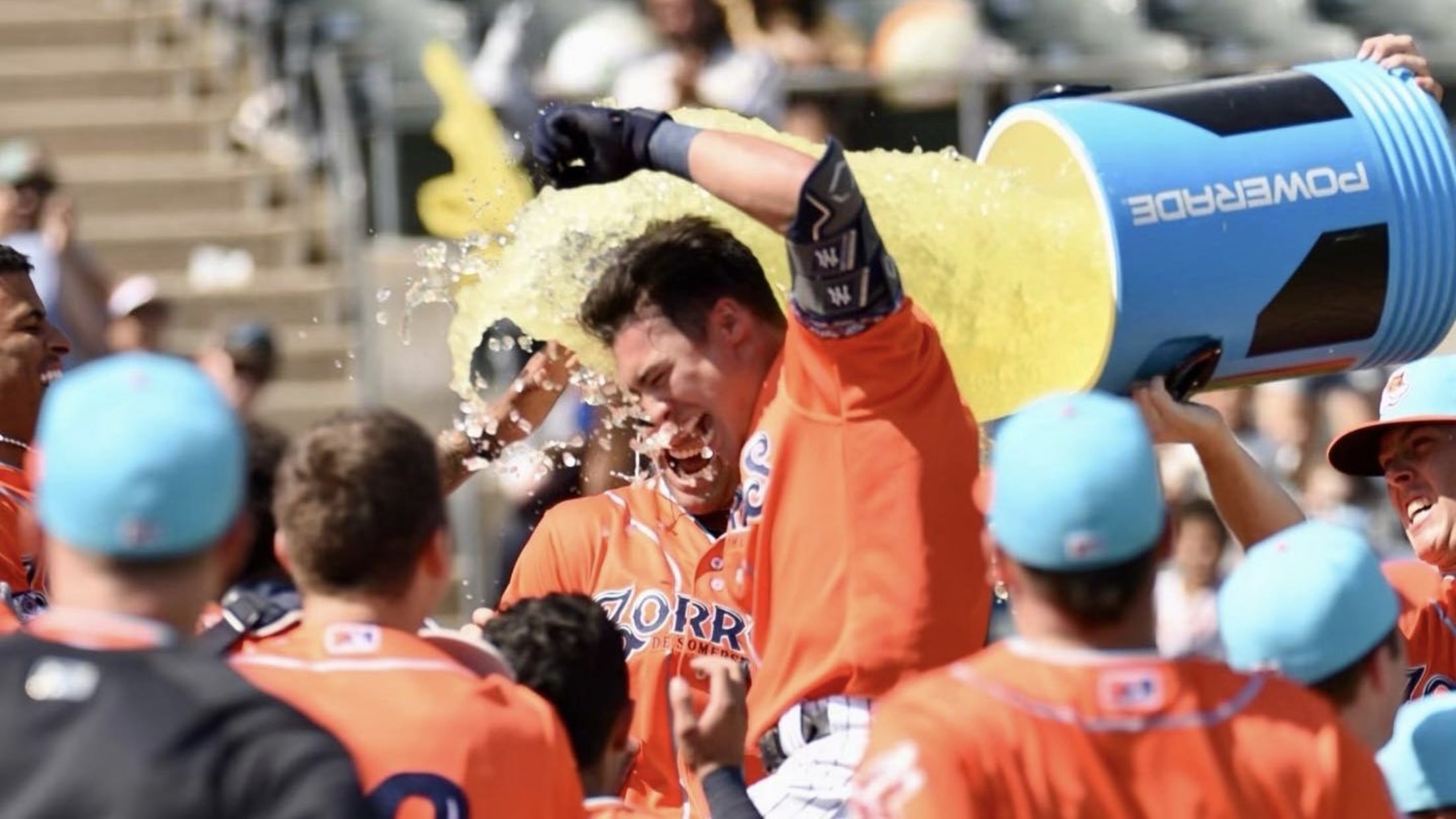 Around the Minors: The week of June 20-26
Sights and sounds from action across Minor League Baseball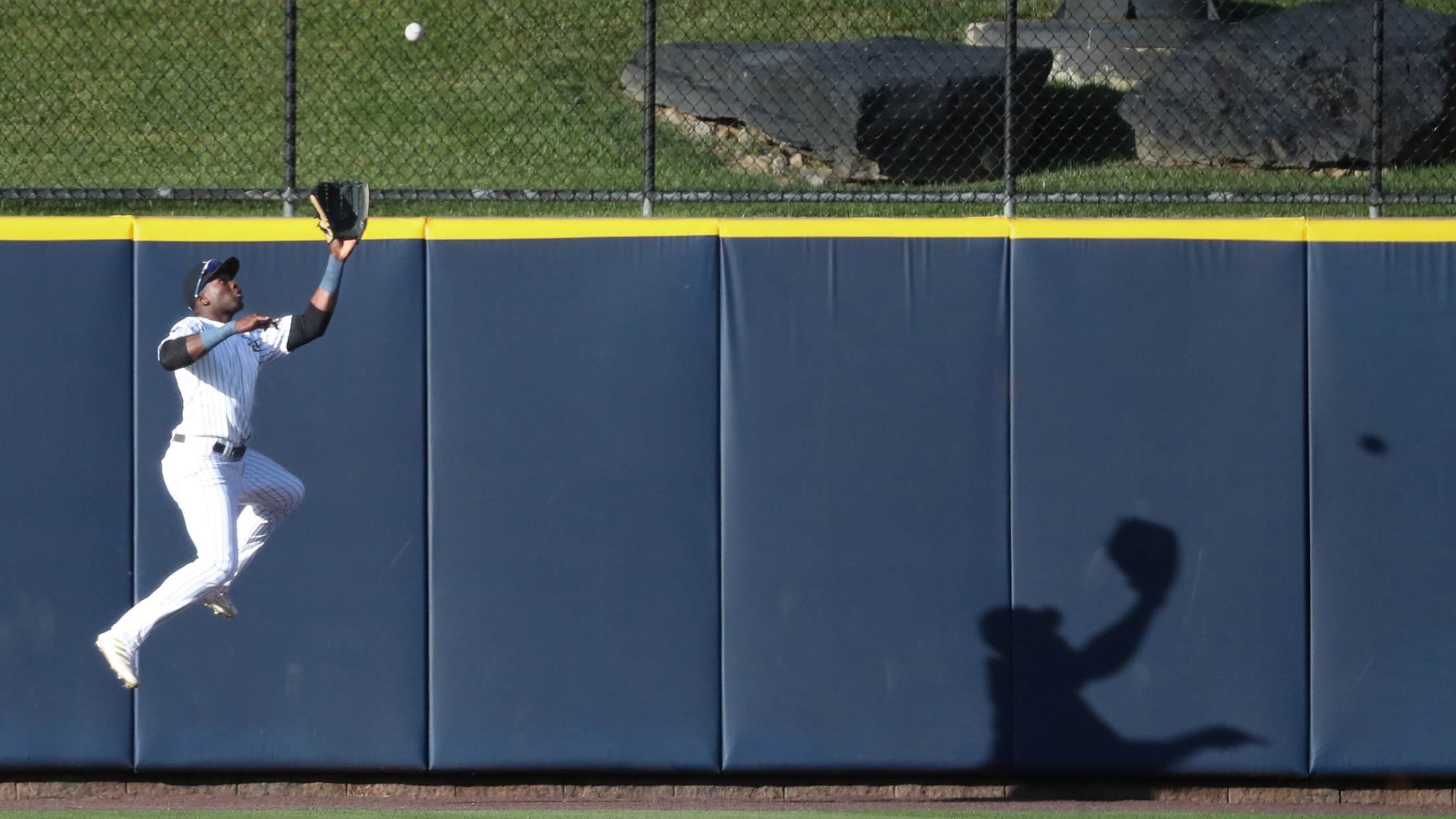 MiLB teams kick off 'Hope At Bat' campaign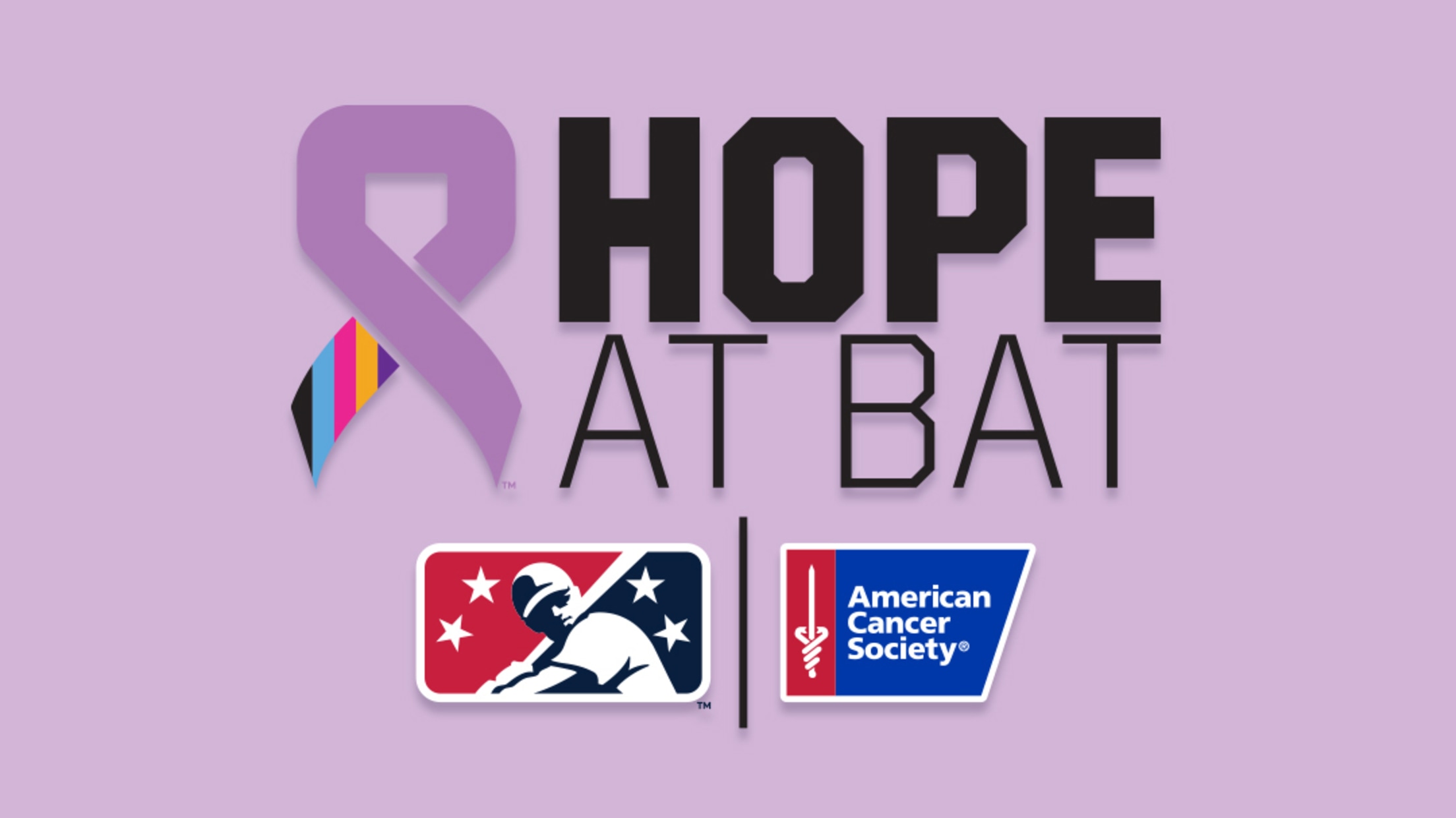 Minor League teams combined for 4,012 at-bats in 60 games on Thursday, generating a donation of $4,012 from Minor League Baseball to kick off the American Cancer Society's "Hope At Bat" campaign. The "Hope At Bat" campaign -- a fundraising and awareness effort to support cancer research -- officially launched
Prospect Q&A: Tigers right-hander Madden
Detroit's No. 5 prospect discusses pro routines, adding a cutter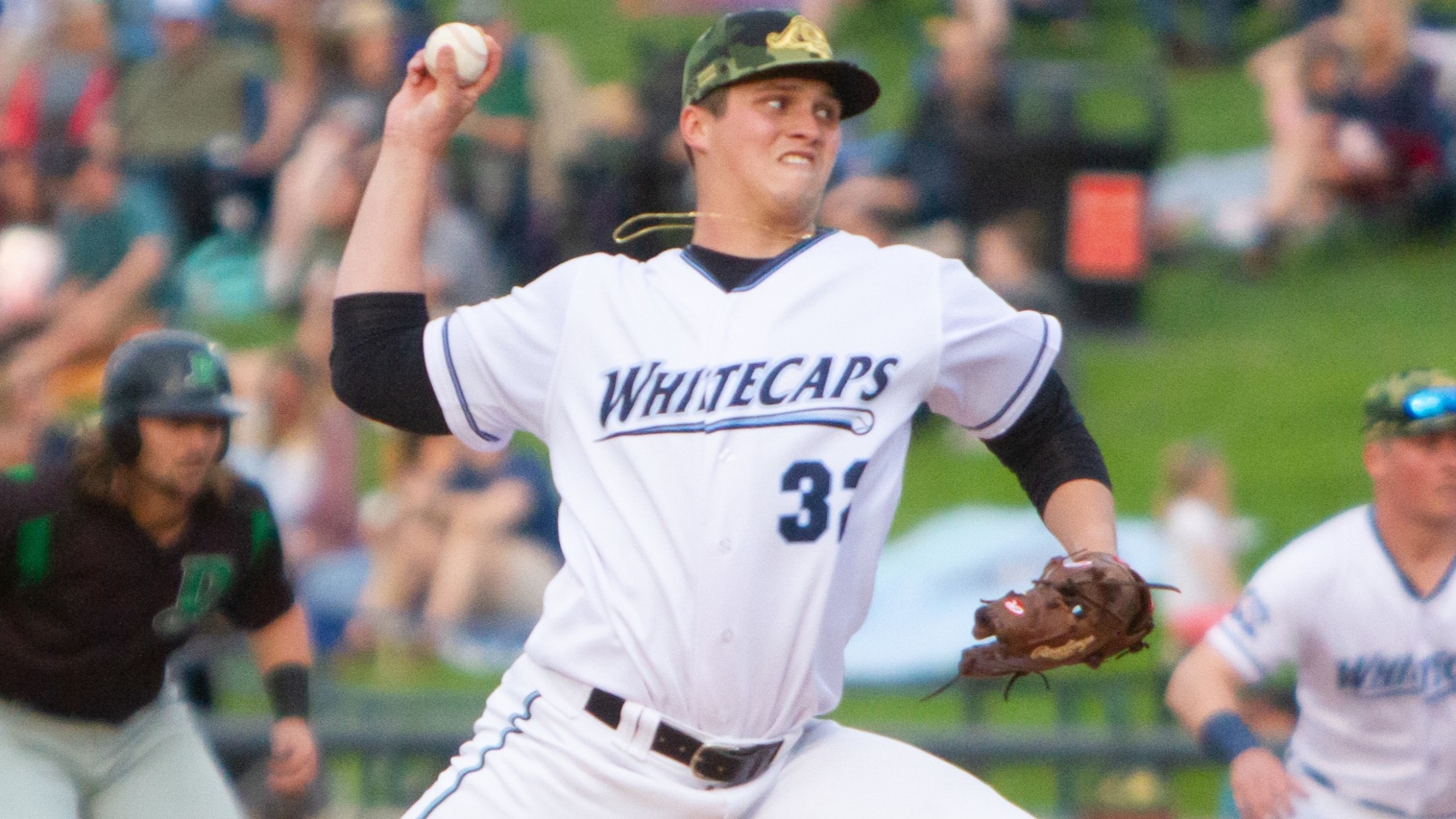 Ty Madden's slide in last year's Draft seems to have been a boon for the Tigers. Detroit's fifth-ranked prospect was viewed as a top-10 Draft talent by MLB Pipeline after posting a 2.59 ERA over his college career at the University of Texas, but he slid to the competitive balance
Podcast: San Jose brews up Beer Batters
San Jose's Alongi tells story of club's Beer Batters identity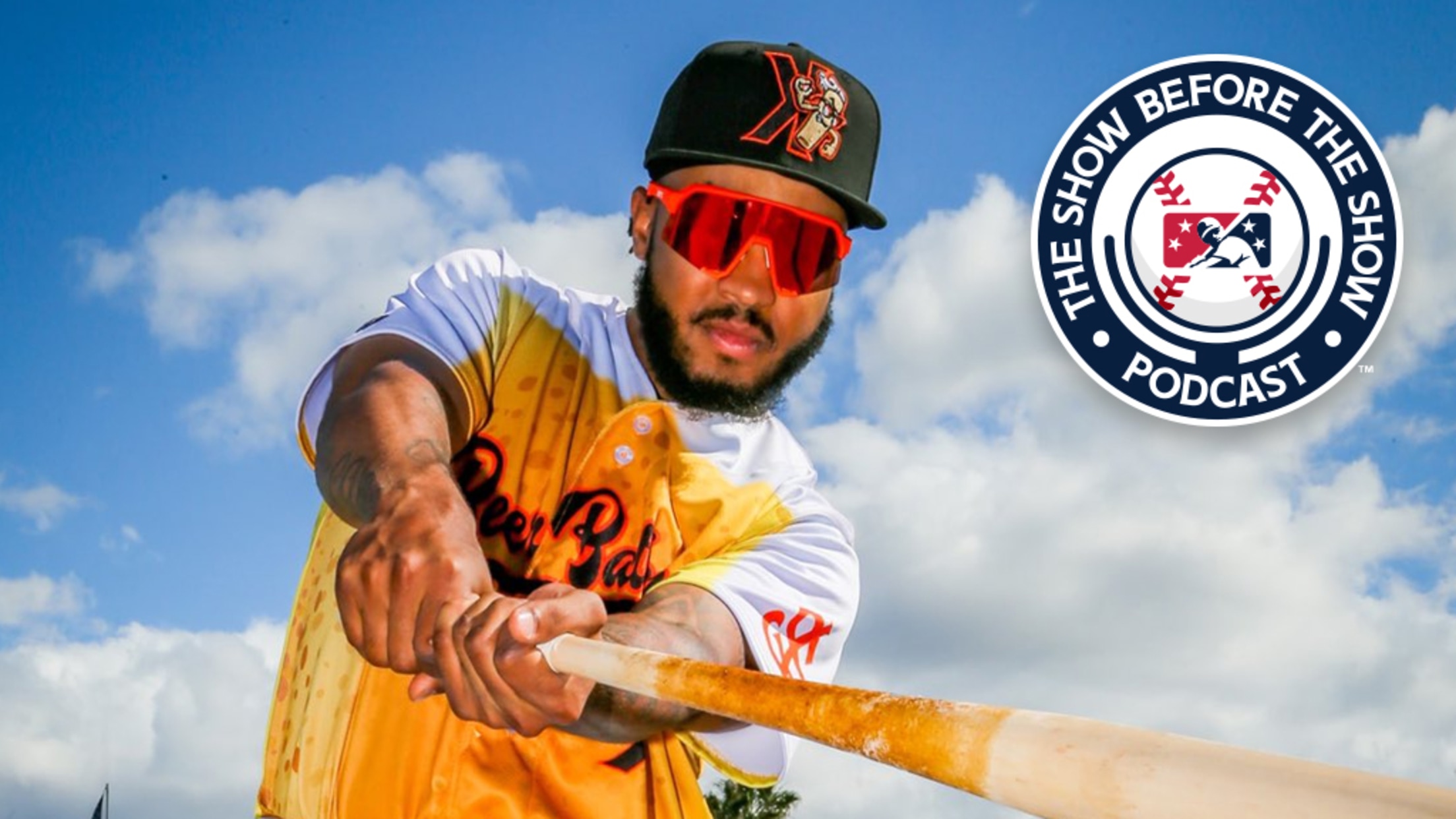 Check out the latest episodes of The Show Before the Show, MiLB.com's official podcast. A segment rundown is listed below, in case you want to skip to a particular section. Like the podcast? Subscribe, rate and review on Apple Podcasts. The podcast is also available via Spotify, Stitcher and other
Sea Dogs usher radiates joy while on the job
Jimmy Knowlen, 87, is a hard-working Hadlock Field fixture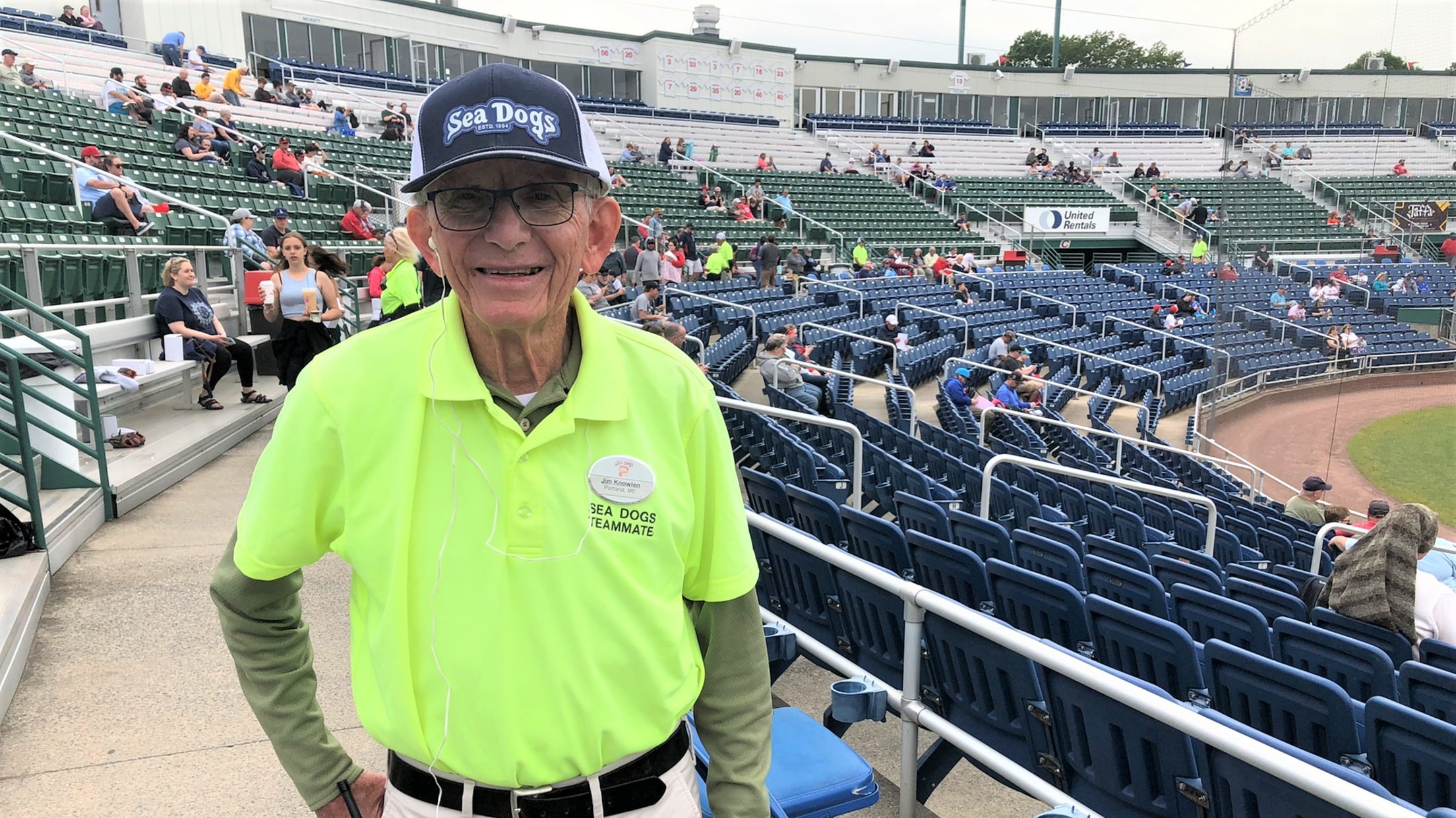 PORTLAND, Maine -- Jimmy Knowlen is in his element. The 87-year-old Portland Sea Dogs usher, perhaps the most popular man at Hadlock Field, is standing in the aisle overlooking section 103. He's decked out in a crisp pair of khakis and a neon yellow shirt denoting his status as a
Hartford event celebrates HBCUs, Negro Leagues
Double-A Hartford hosts three-day 'leveling the playing field' event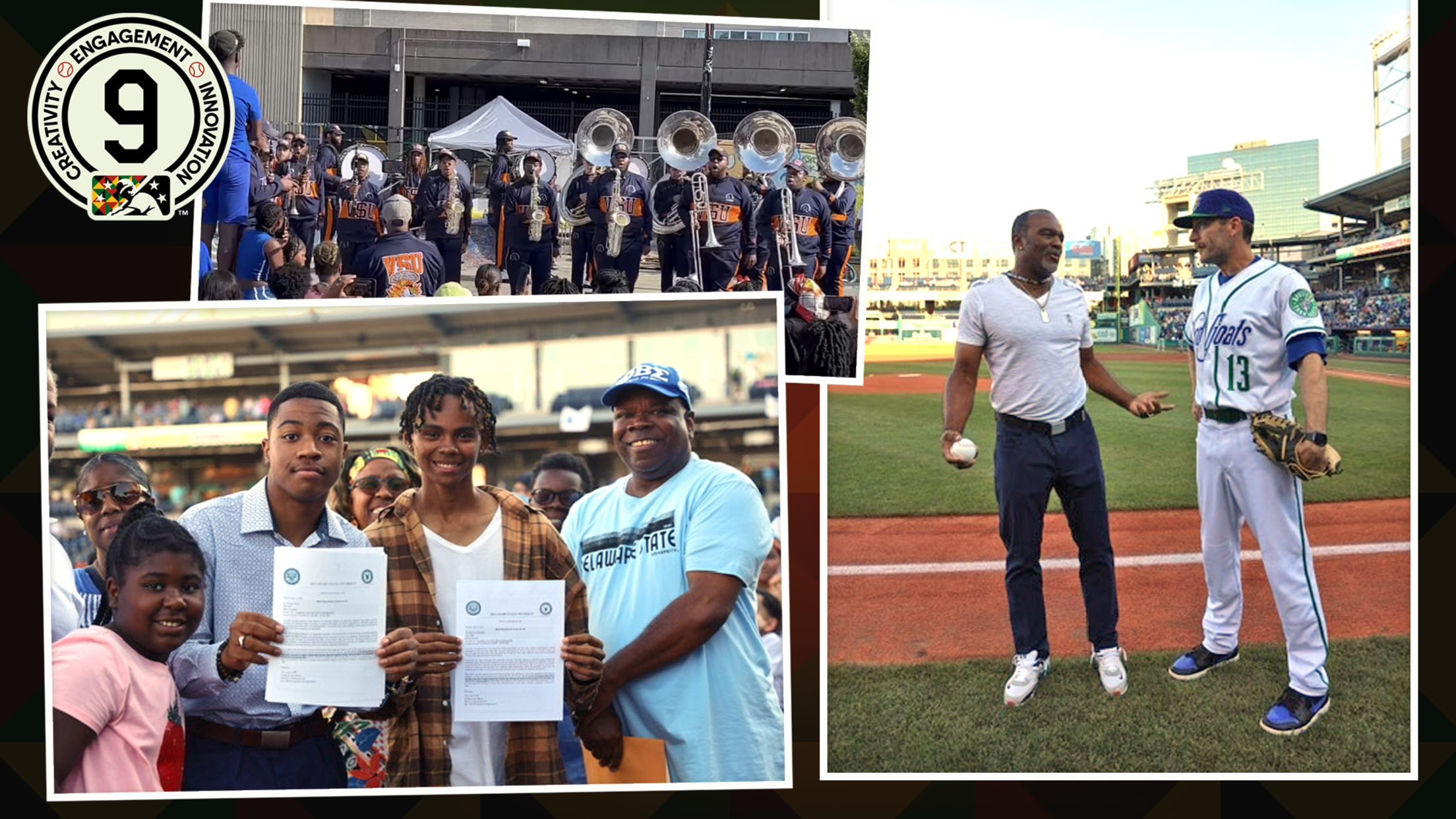 While the Hartford Yard Goats were hosting the Akron RubberDucks at Dunkin' Donuts Park last week, staffer Tiffany Young was spending time away from the stadium, educating the community on institutions that have been essential to the Black experience and history.
Ship to stadium: Fisher Cats fly well-traveled flag
Groundskeeper Georgiadis treasures keepsake from USS Iwo Jima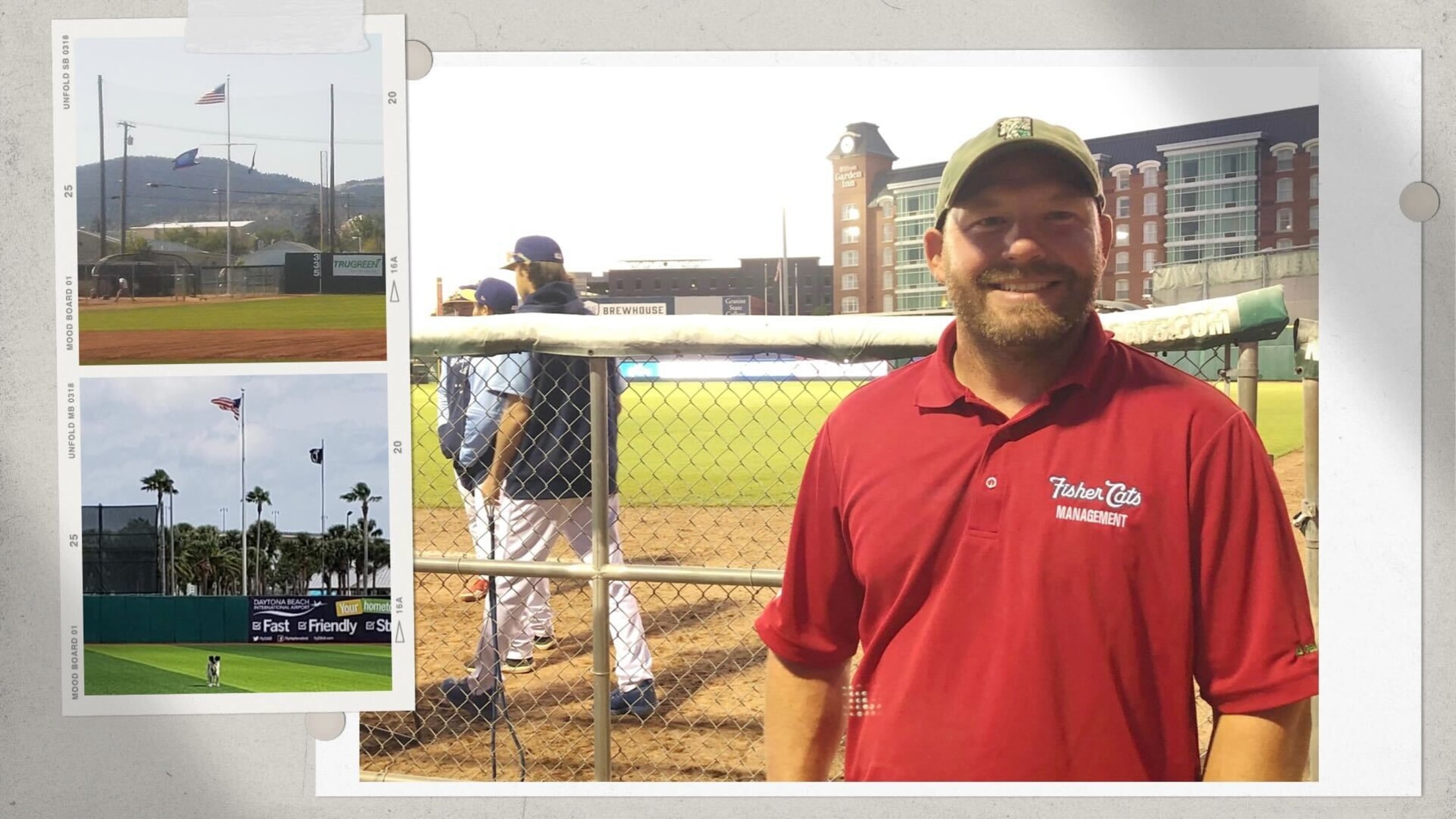 MANCHESTER, N.H. -- After graduating high school, Mike Georgiadis joined the Navy and traveled the world. After leaving the Navy, he became a groundskeeper and traveled all over the country. Throughout these global and domestic journeys, there's been one constant: a unique and personally meaningful American flag. Georgiadis, currently the
Road to The Show™: Mets powerful catcher Álvarez
No. 7 overall prospect pushing toward Majors with prolific power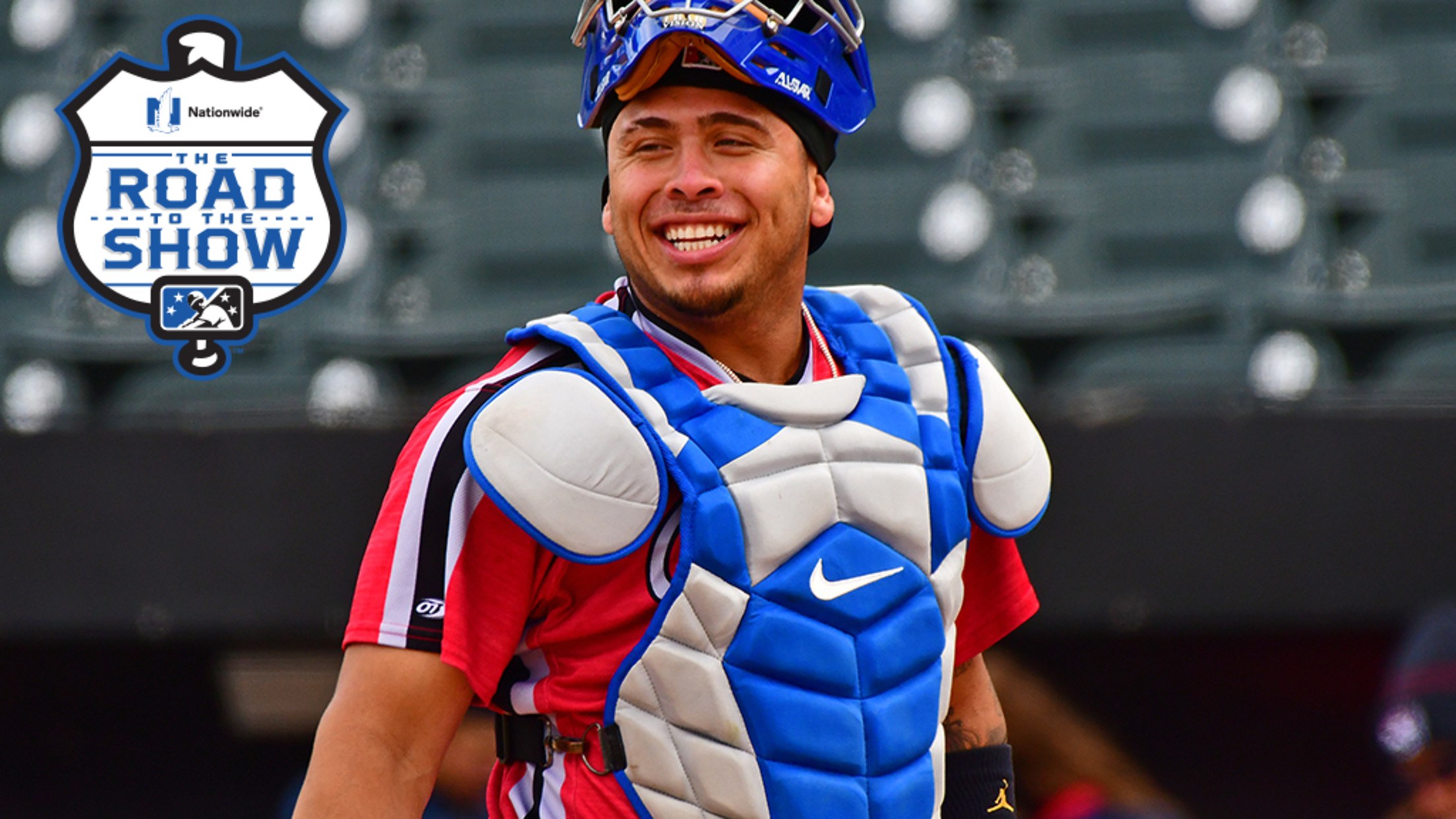 Each week, MiLB.com profiles an elite prospect by chronicling the steps he's taken toward achieving his Major League dream. Here's a look at top Mets prospect Francisco Álvarez. For more stories about players on The Road to The Show, click here. There has been a wealth of catching talent at
Aberdeen arms combine to toss no-hitter
Van Loon, Lloyd, Moore team up to shut down Jersey Shore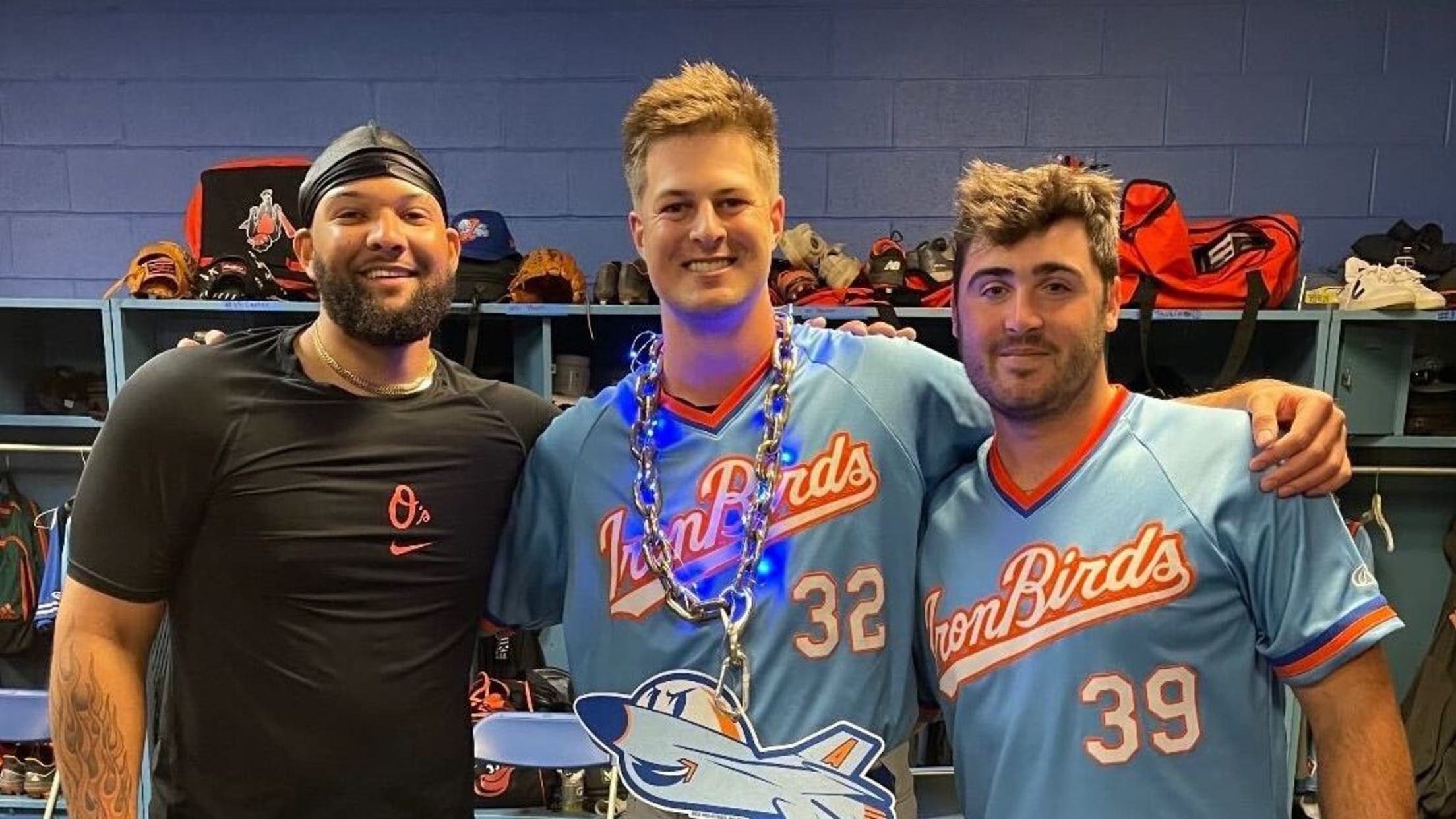 High-A Aberdeen had already clinched the South Atlantic League North Division first-half title, but that didn't stop them from pressing down the gas and making some more history. Three IronBirds pitchers -- Peter Van Loon, Daniel Lloyd and Xavier Moore -- combined to toss a no-hitter in the Orioles affiliate's
Morissette's swing? He gets it from his mom
Marlins' No. 15 prospect drills three homers for Sky Carp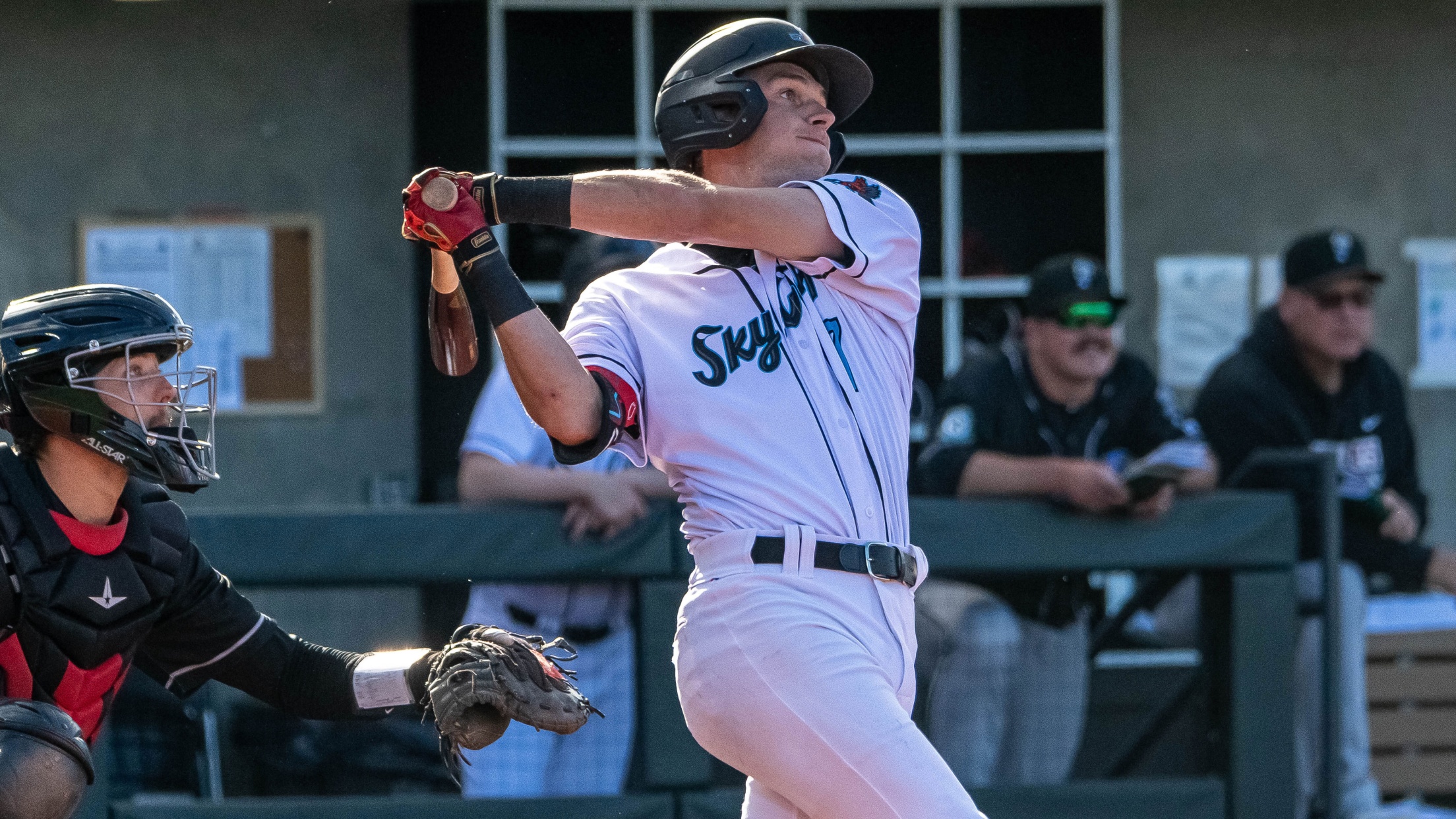 A mother's touch can make everything better. Many baseball players credit their fathers for their smooth swing, but Miami's No. 15 prospect Cody Morissette says that he inherited his skills from his mom. "My mom, she might have the best swing in the family," Morissette said. "I've seen videos of
Portland's Slugger the Sea Dog, a mascot with zest 
Relentless harbor seal with resting frown brings joy with flips, skits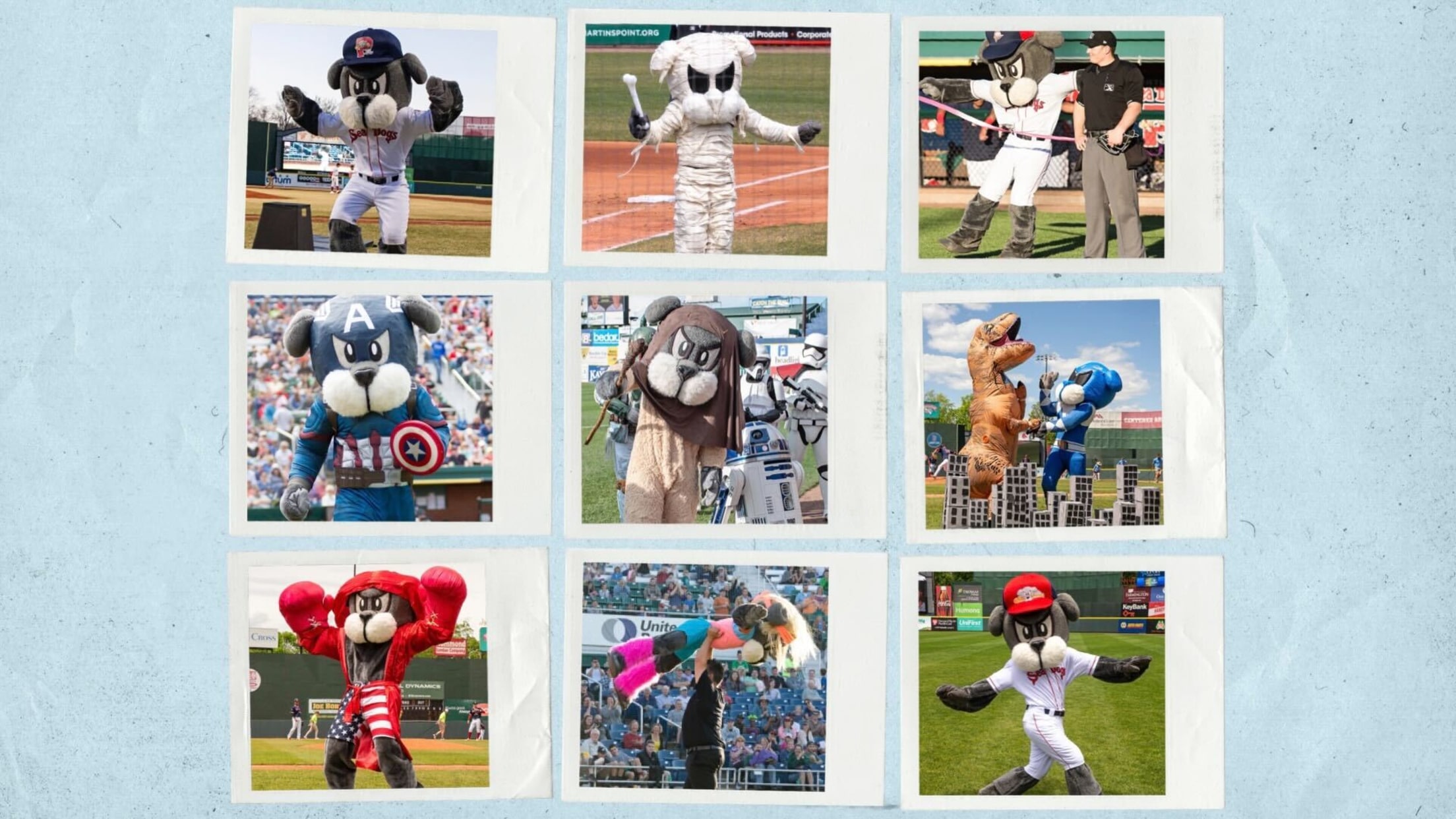 PORTLAND, Maine -- Slugger's face is set in a permanent scowl, a countenance his spokesperson refers to as a "resting frown." But don't let that fixed expression fool you, as the Portland Sea Dogs' resident anthropomorphic seal is one of the most exuberant and boundary-pushing mascots in Minor League Baseball.
Around the Minors: The week of June 13-19
Sights and sounds from action across Minor League Baseball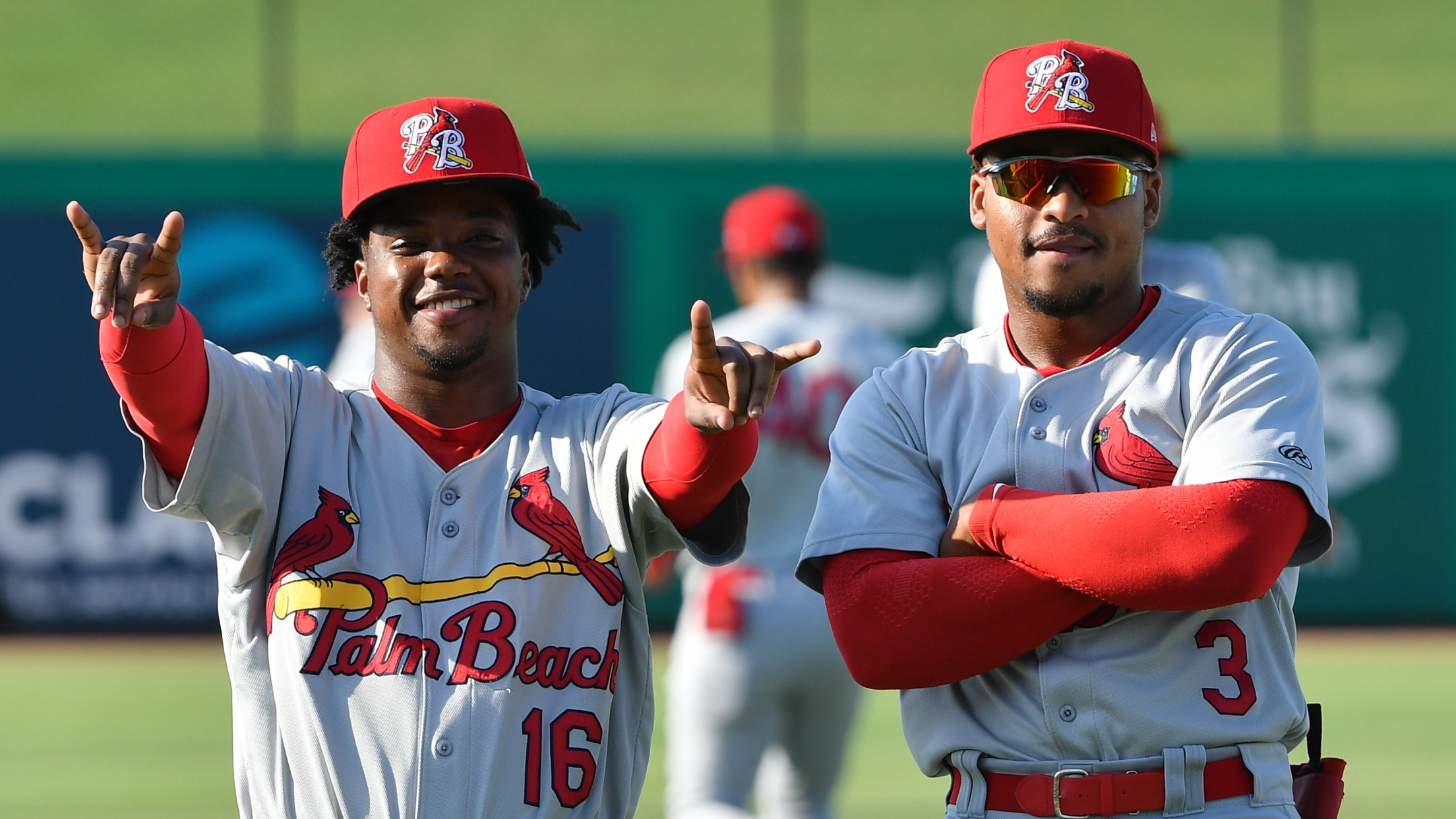 Podcast: A bear walks into an Asheville park
Asheville exec Martin discusses recent bear visitor inside ballpark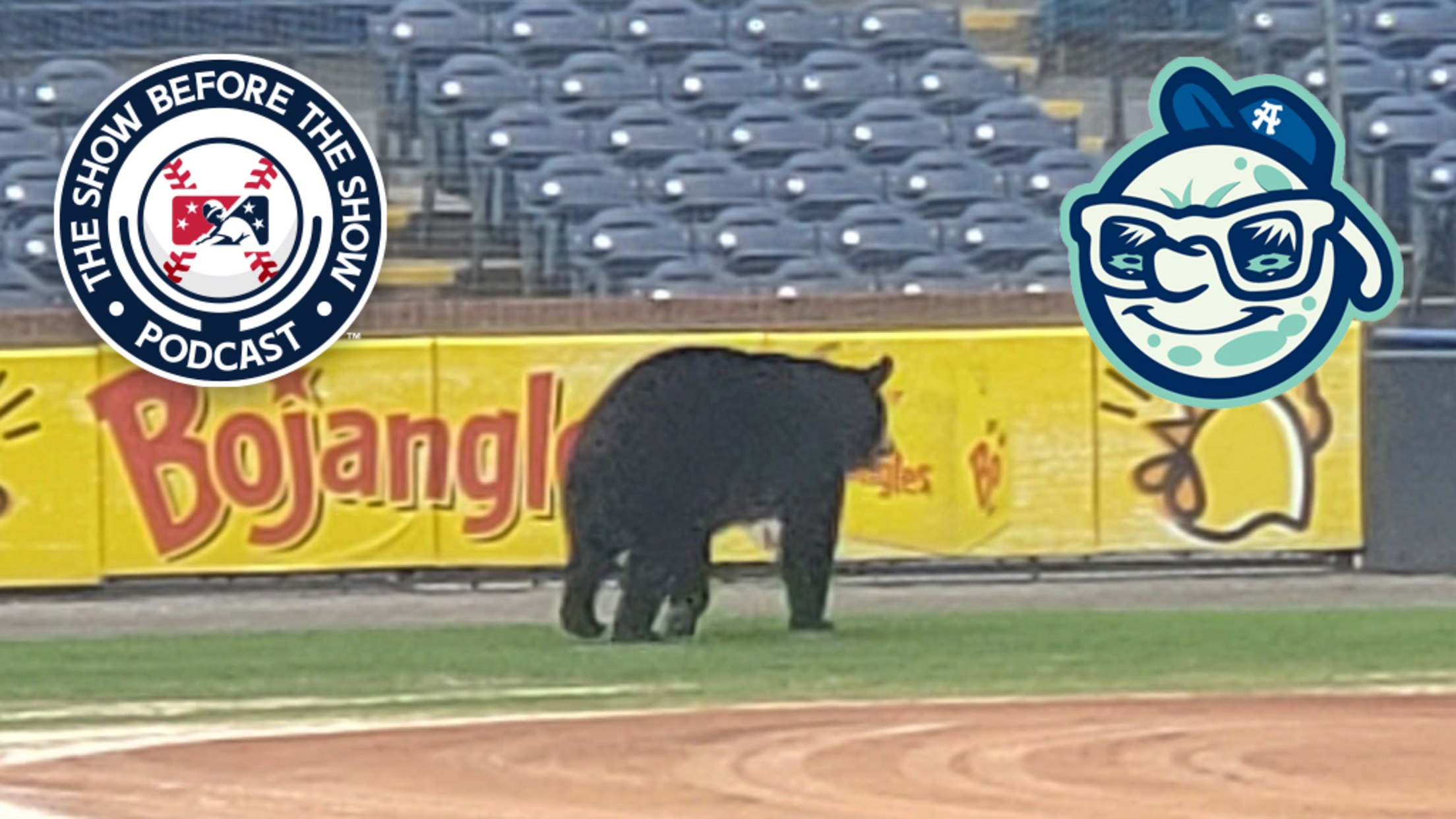 Check out the latest episodes of The Show Before the Show, MiLB.com's official podcast. A segment rundown is listed below, in case you want to skip to a particular section. Like the podcast? Subscribe, rate and review on Apple Podcasts. The podcast is also available via Spotify, Stitcher and other