Luciano, Rosario break out in the desert
Giants shortstop flexes twice, Padres infielder dazzles on both sides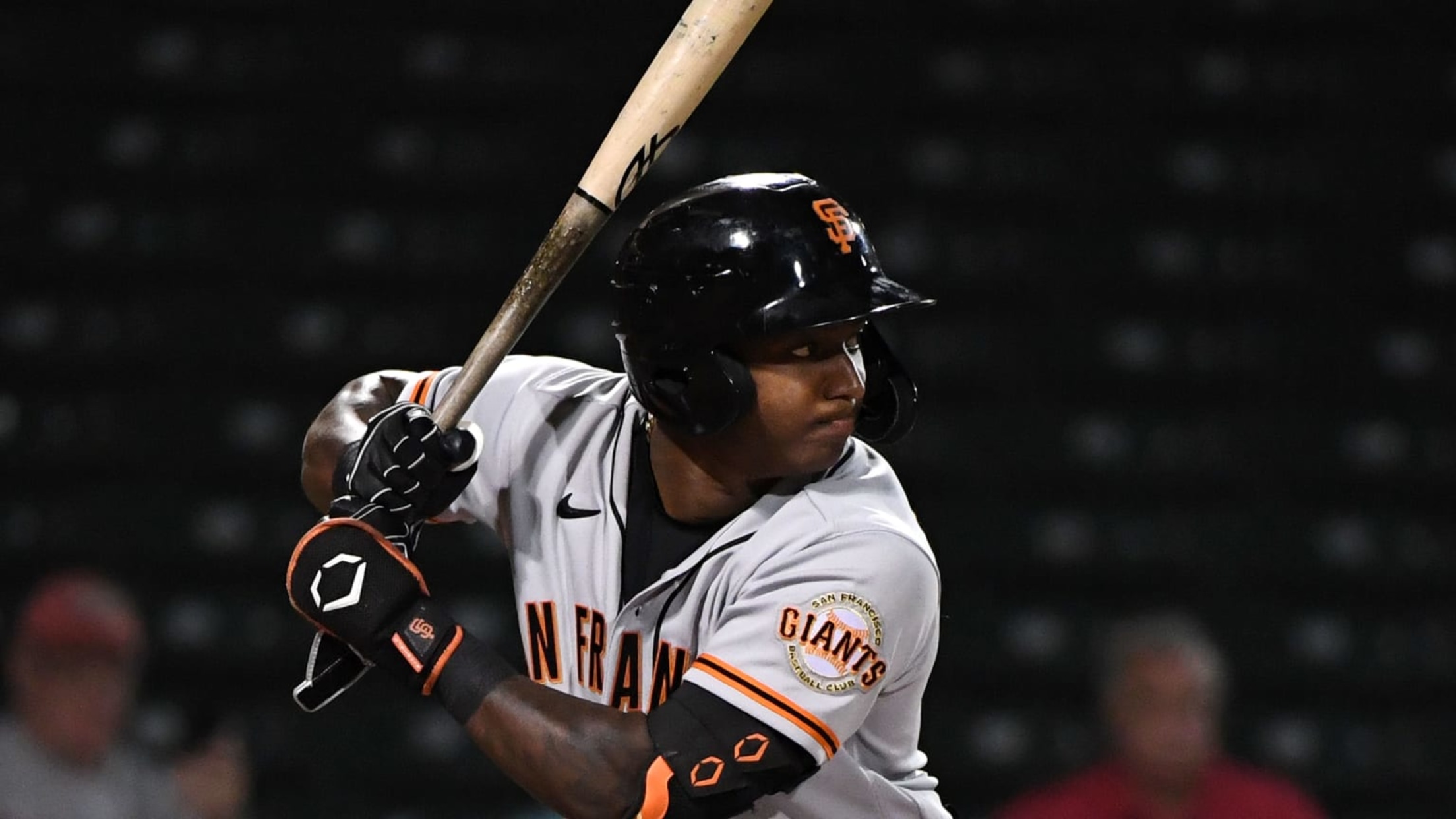 Scottsdale 12, Glendale 4 Marco Luciano broke out in a big way for the Scorpions – homering twice and plating four runs during a 3-for-5 game. MLB Pipeline's No. 5 overall prospect launched a three-run blast to left in the opening frame, crushed a solo shot to the same spot
Prospect season in review: Marlins' righty Meyer
No. 30 overall prospect reaches Triple-A in dominant first campaign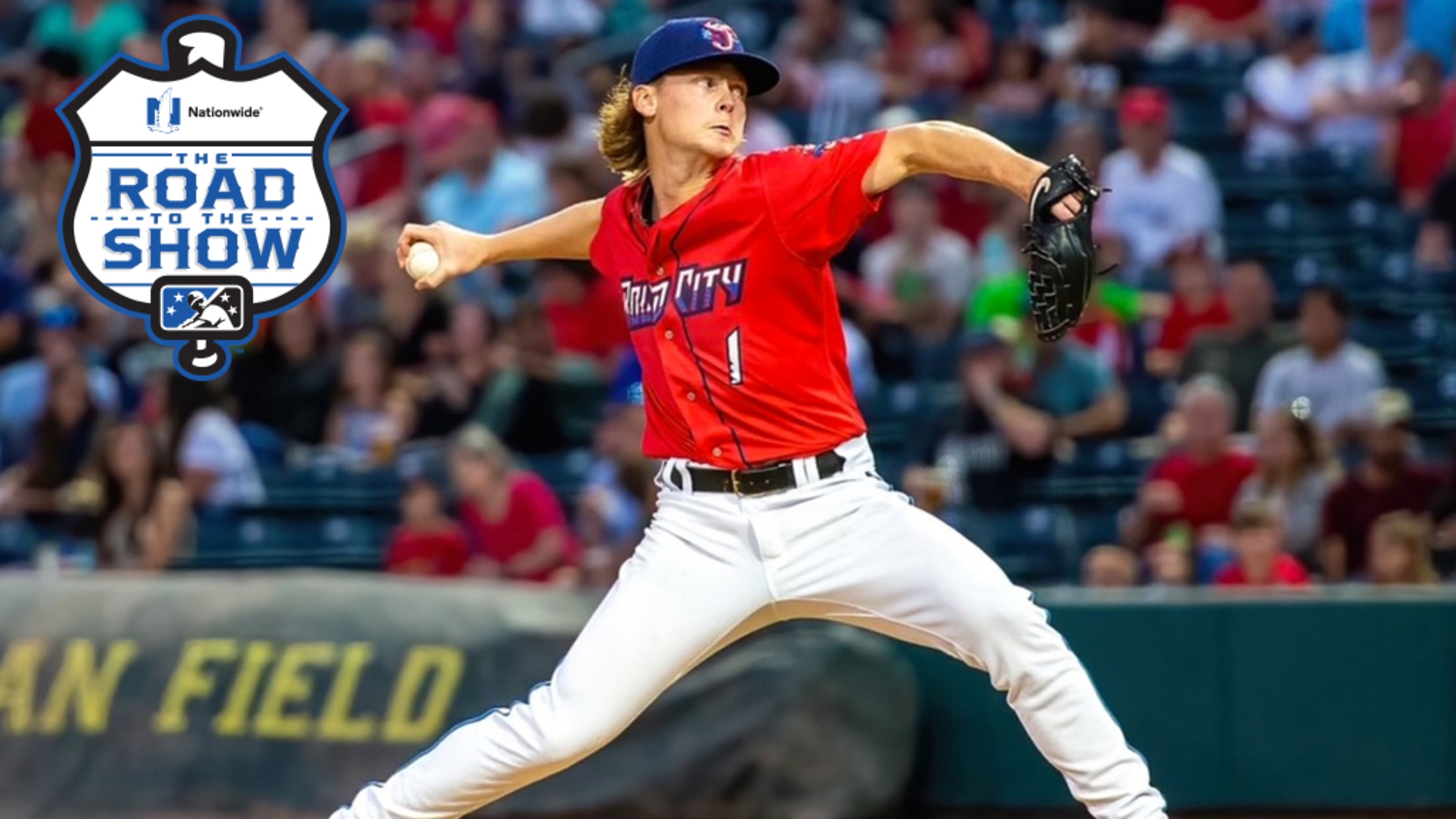 MiLB.com's Prospect Season in Review series spotlights players who shined brightest during the 2021 campaign. Here's a look at third-ranked Marlins prospect Max Meyer. For more player journeys on The Road to The Show, click here. There were few pitchers in the Minors that were as consistently dominant as Max
Baty, Rodriguez rake at Arizona Fall League
Mets prospect stays red-hot, White Sox infielder has grand stand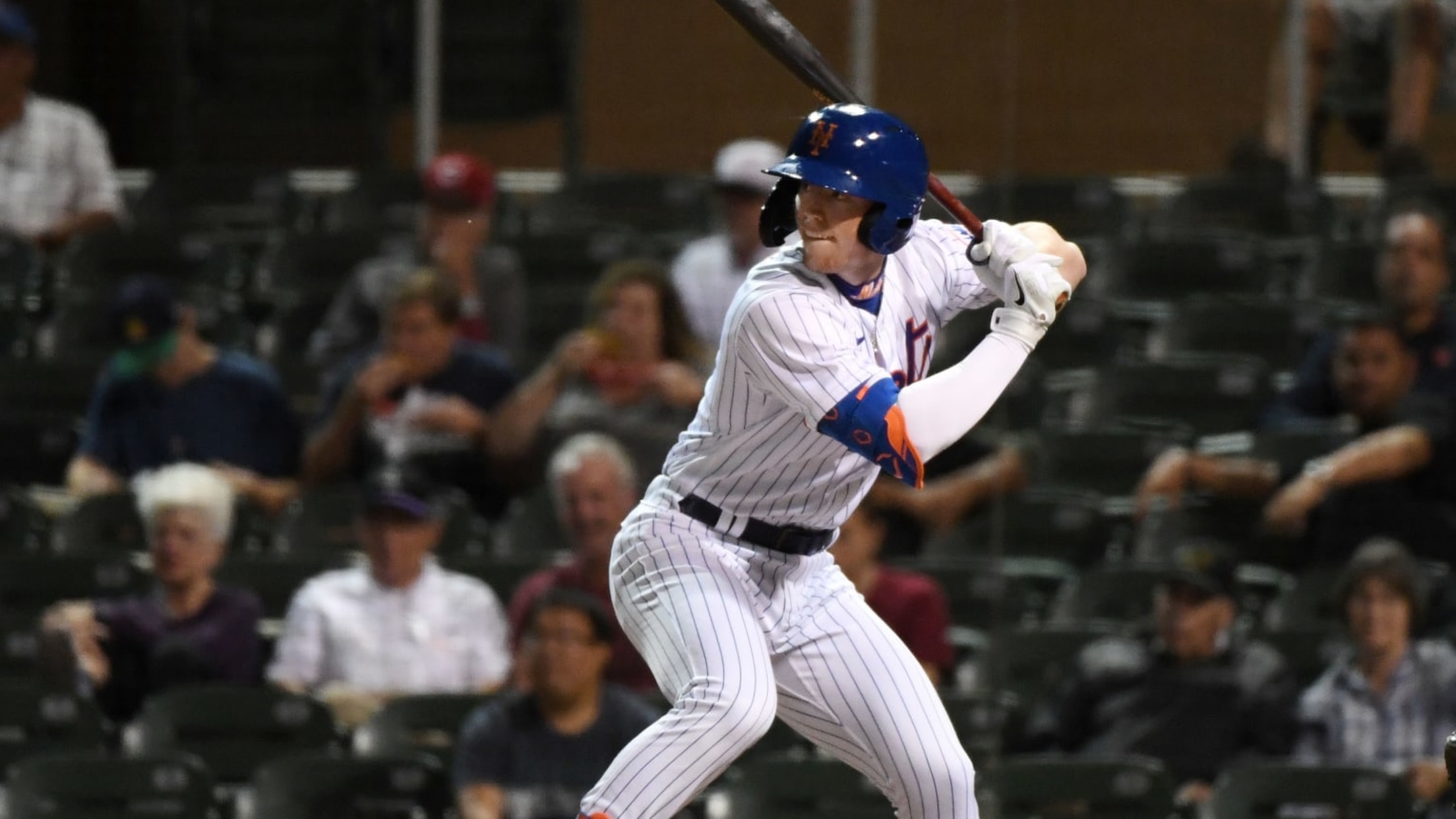 Salt River 7, Scottsdale 6 Brett Baty's scorching start in the desert continued with another pair of tagged balls that went off the bat at over 102 mph -- one dropping for a two-bagger. MLB Pipeline's No. 45 overall prospect led off the sixth inning with a double to left-center
Top prospects shine on Day 4 of Fall League
Wallner, Wiemer show pop; Donovan continues to rake in desert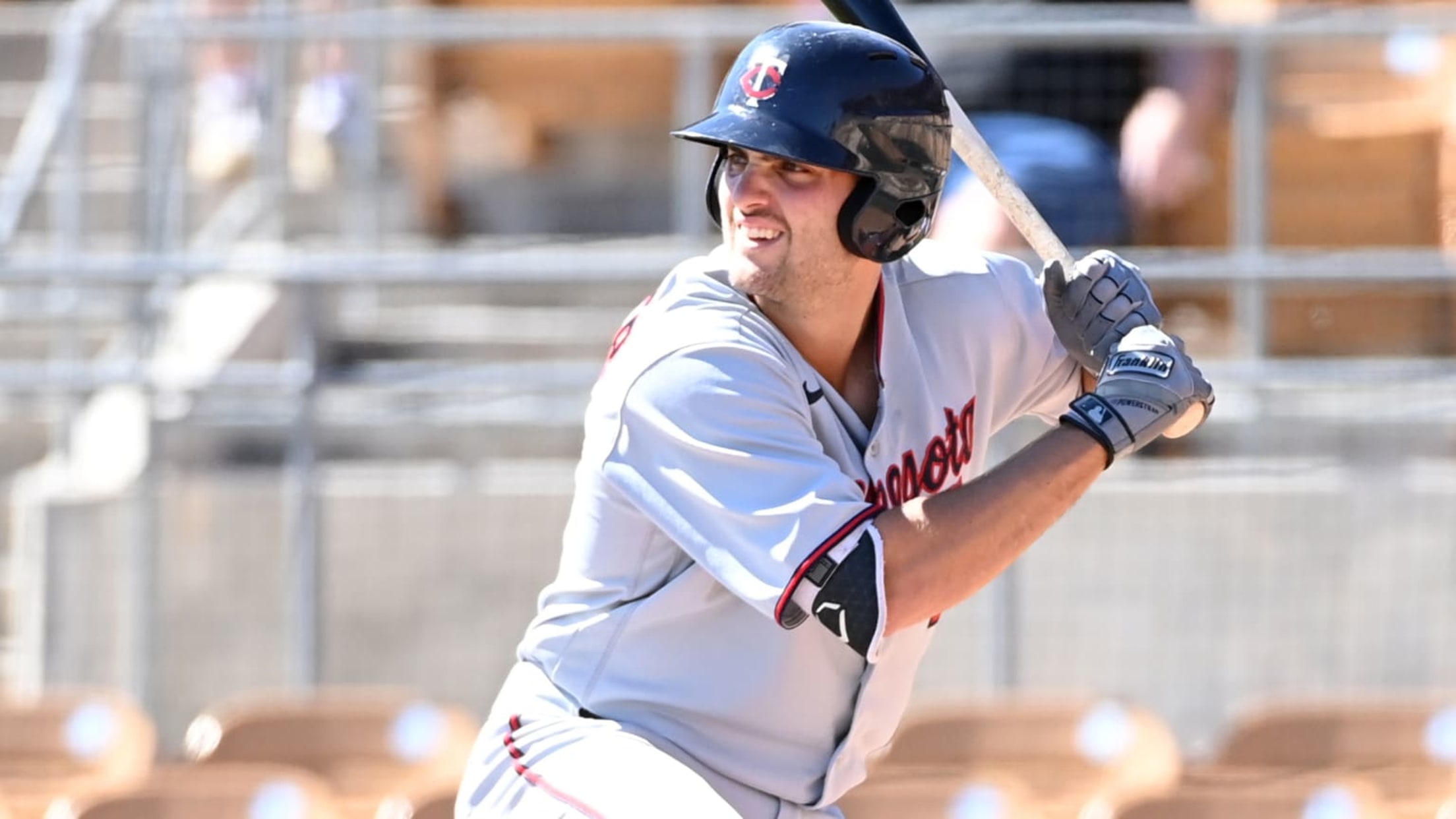 Scottsdale 8, Peoria 2 Matt Wallner found the seats for the first time in the Fall League with an opposite-field two-run blast to open the scoring for the Scorpions. The 14th-ranked Twins prospect, who missed roughly two months during the season with a right wrist injury, was limited to 68
Torkelson, Mead, Criswell highlight AFL Day 3
Mead, Tork bring hot bats to desert; Criswell deals on hill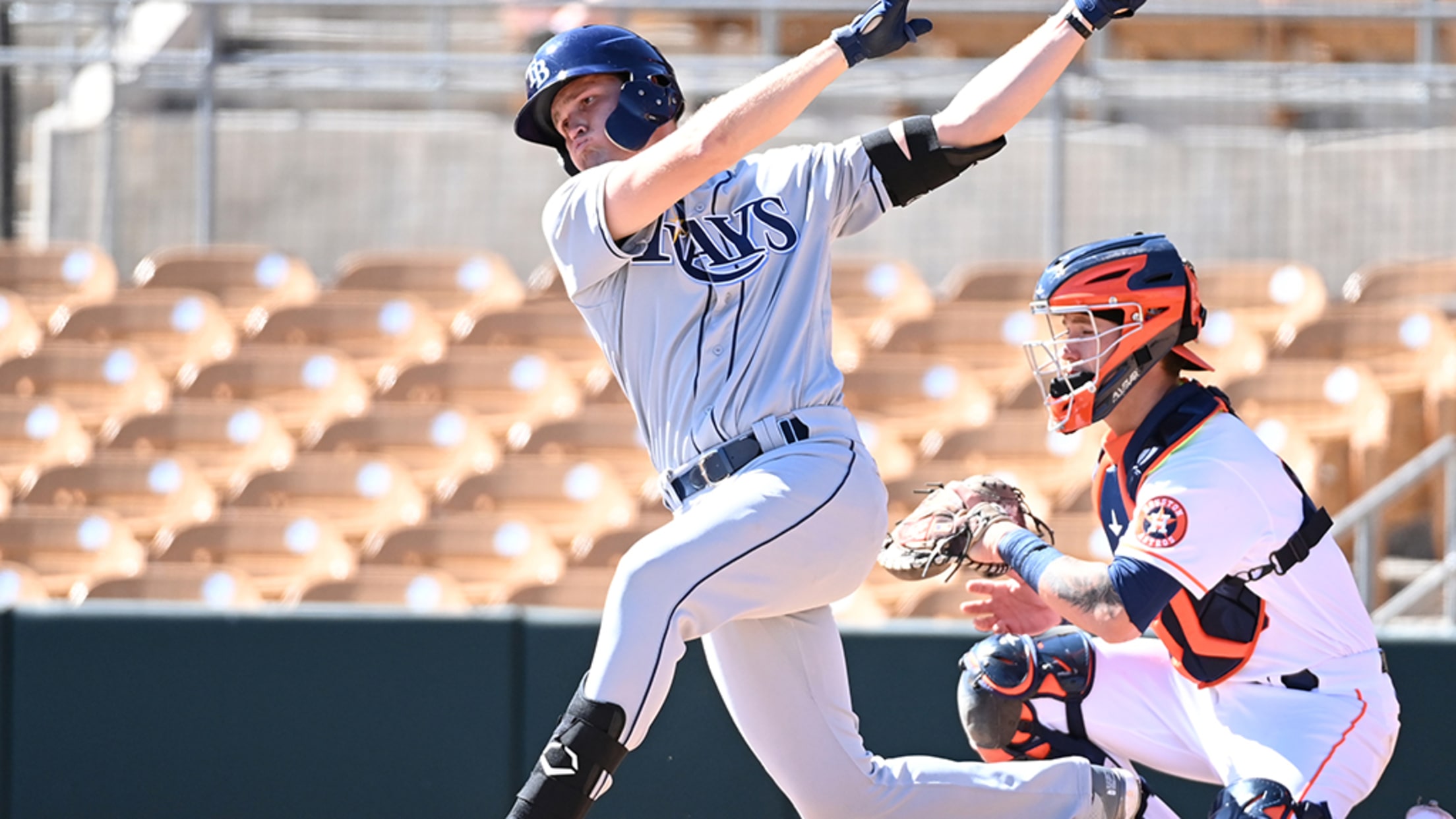 Scottsdale 4, Glendale 3 Curtis Mead brought his scorching bat from the regular season with him to the desert as the 20-year-old connected on a go-ahead three-run dinger in the seventh inning to provide the difference for the Scorpions. It was the first Arizona Fall League long ball for the
Copa de la Diversión an instant hit in three new markets
Clubs flourish in first foray into MiLB's Hispanic-outreach initiative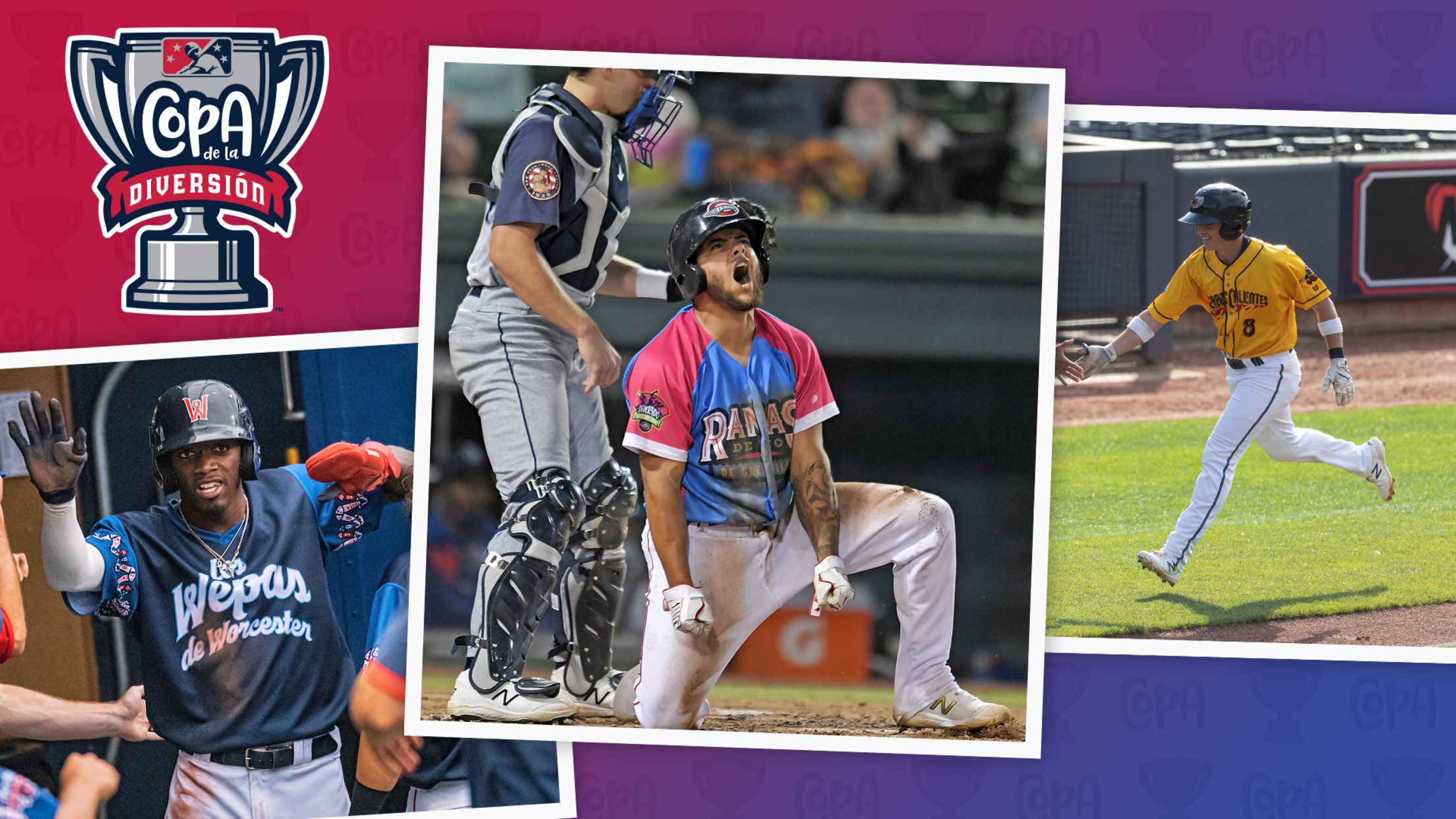 For the three clubs that debuted new identities in Copa de la Diversión this season, the success of the initiative was built upon the program's core concept of community outreach. Minor League Baseball's celebration of the Latinx community set records in participation and attendance that already figure to be broken
Podcast: MiLBY Awards are back in 2021!
Tyler, Sam review nominees from all eight MiLBY categories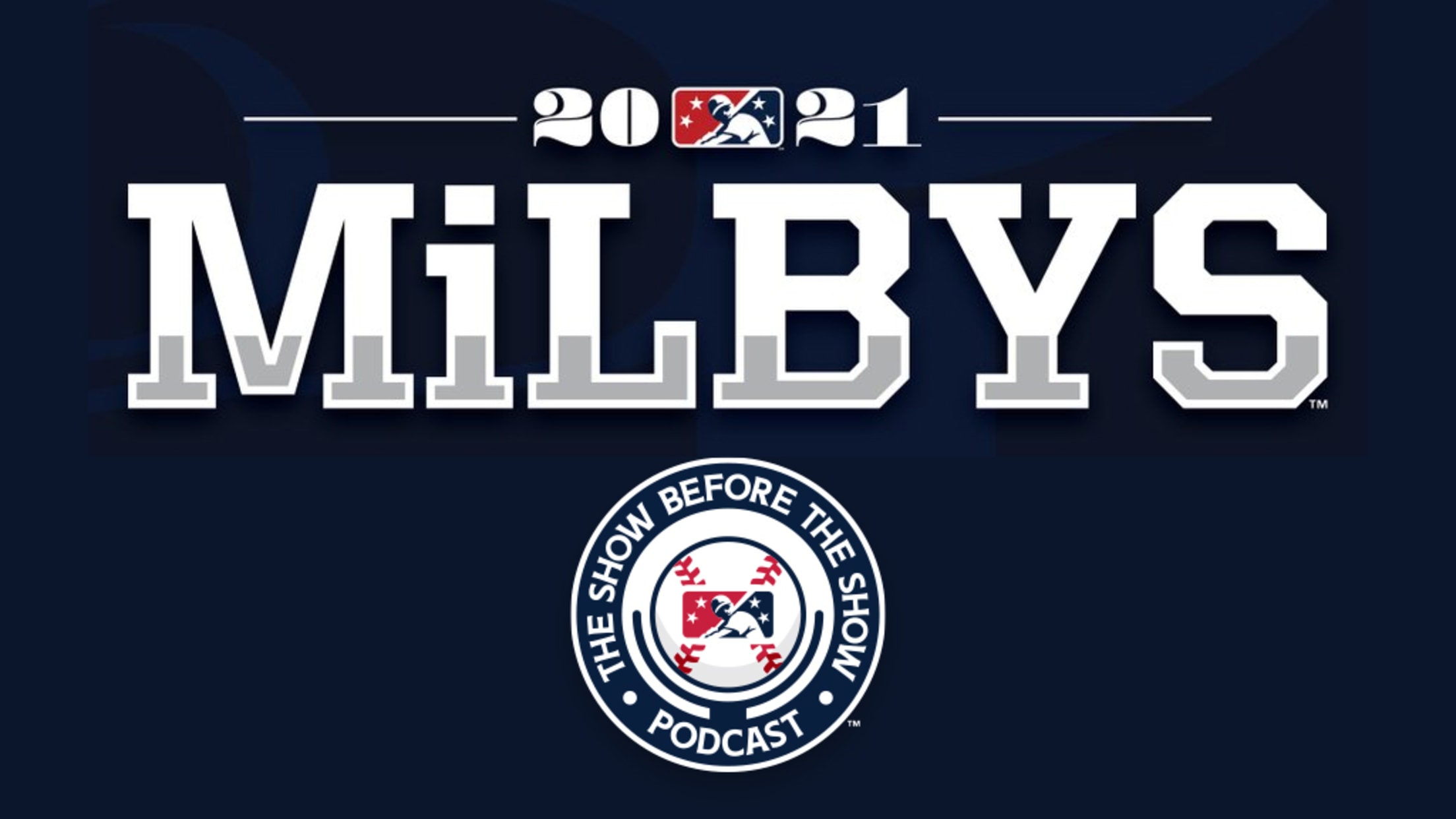 Check out the latest episodes of The Show Before the Show, MiLB.com's official podcast. A segment rundown is listed below, in case you want to skip to a particular section. Like the podcast? Subscribe, rate and review "Minor League Baseball podcast" on iTunes. The podcast is also available via Spotify,
Baty's bat, White's arm highlight Day 2 of the AFL
White dazzles on the mound, Baty stays hot with the bat in AFL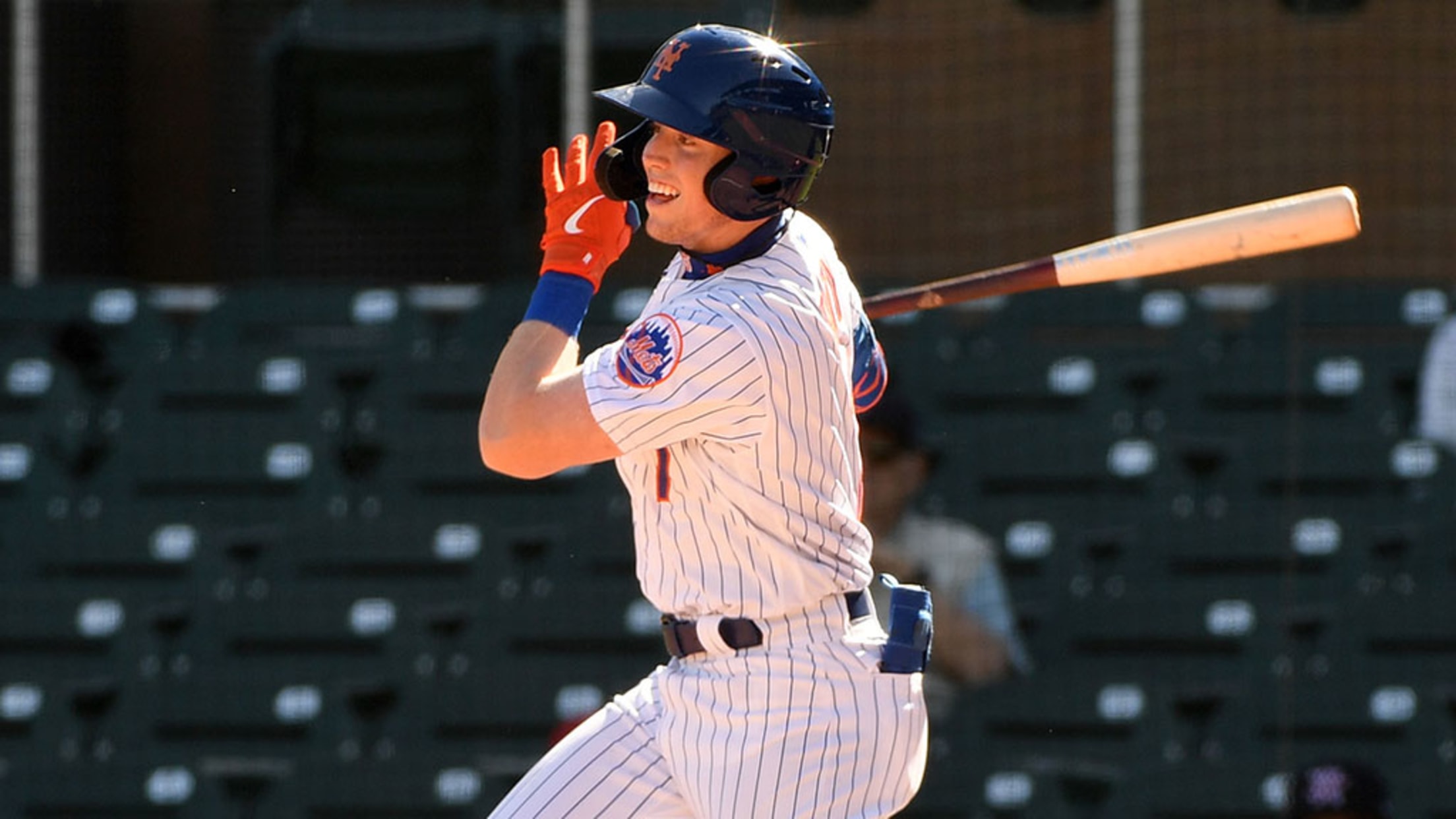 Surprise 1, Salt River 0 Owen White turned in the best pitching performance in the early going, tossing five scoreless innings on two hits and two walks while striking out five to lead the Saguaros. The No. 29 Rangers prospect generated 10 swing-and-misses among his 73 pitches, which included 46
Gorman goes yard in Arizona Fall League debut
Gorman, Torkelson, Gore headline return of Arizona Fall League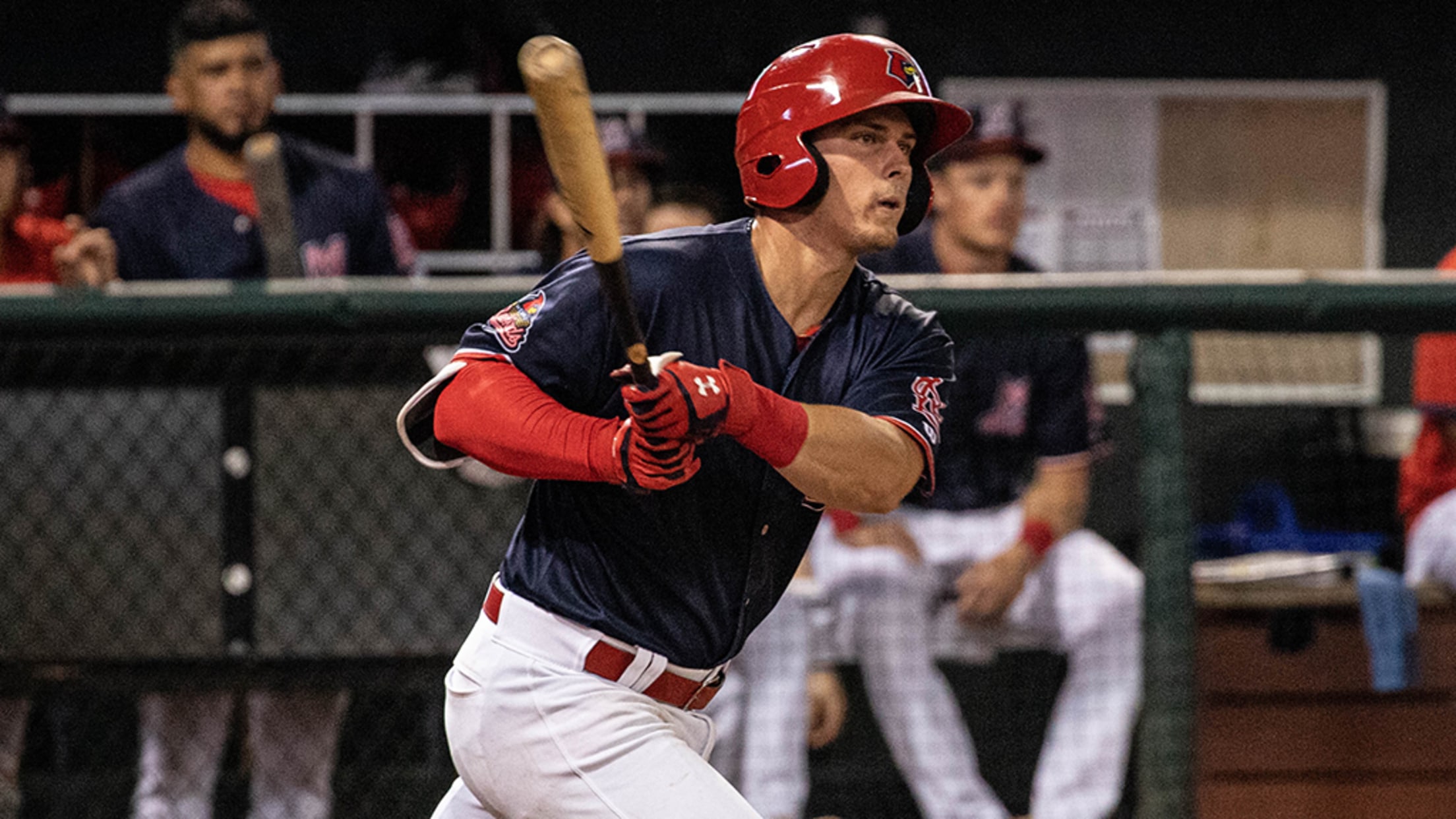 Glendale 4, Scottsdale 3 It's no secret that Nolan Gorman can hit for power. The 21-year-old has long been considered a slugger, but he was sent to the Arizona Fall League to get more defensive reps at second base and to further refine his overall offensive approach. Through one night,
Marvel, MiLB clubs forging their own origin story
New three-year partnership promises a universe of possibilities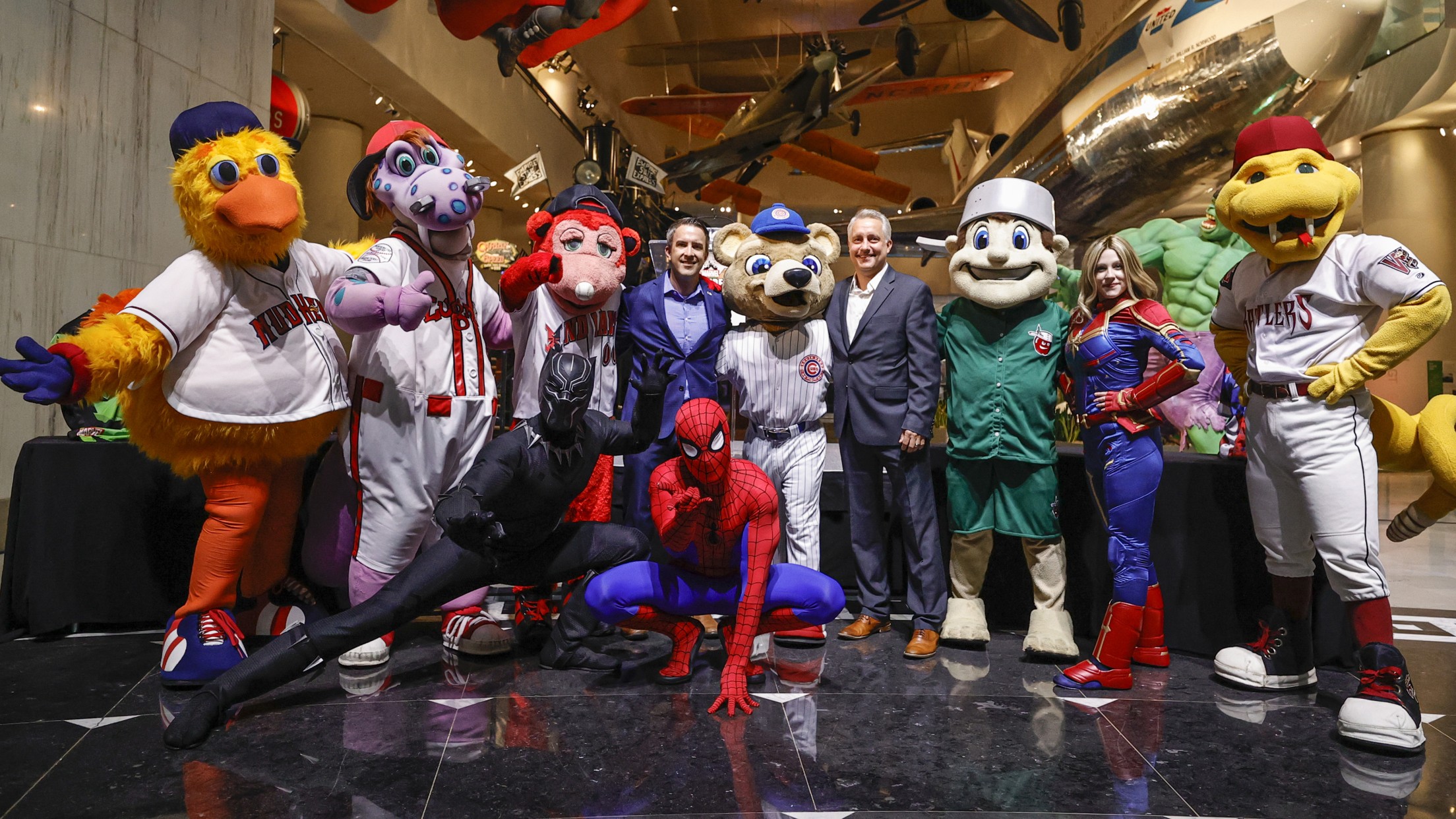 Captain America sprinting up the line. Thor bringing the hammer at the plate. Spider-Man providing web gems. Hawkeye showing impeccable control. Rocket Raccoon entering from the mound for comic relief. Black Panther protecting home forever. Defenders of the Diamond, assemble. Minor League Baseball and Marvel Entertainment announced a promotional three-year
MiLB, Marvel Entertainment announce partnership
Storytelling giant to develop content for teams and ballparks across the United States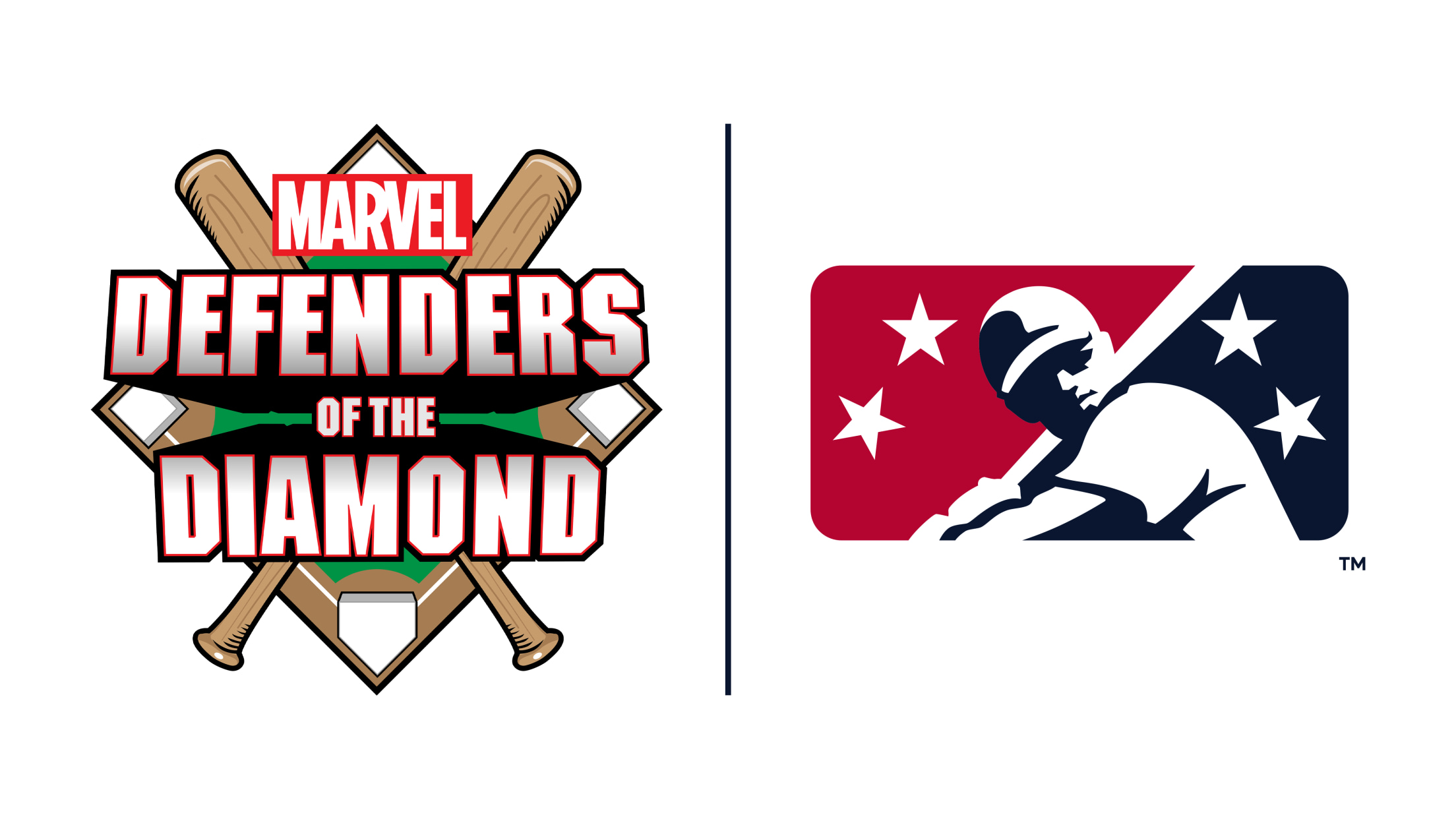 Minor League Baseball has announced a three-year partnership with Marvel Entertainment, one of the world's most prominent storytelling brands, for an exciting event series that will play out in ballparks across all levels of MiLB starting in 2022. Today's announcement was made at the "Marvel: Universe of Super Heroes" exhibit
From player to usher, with 40 years in-between
Williams, member of 1980 Alexandria Dukes, now FredNats staffer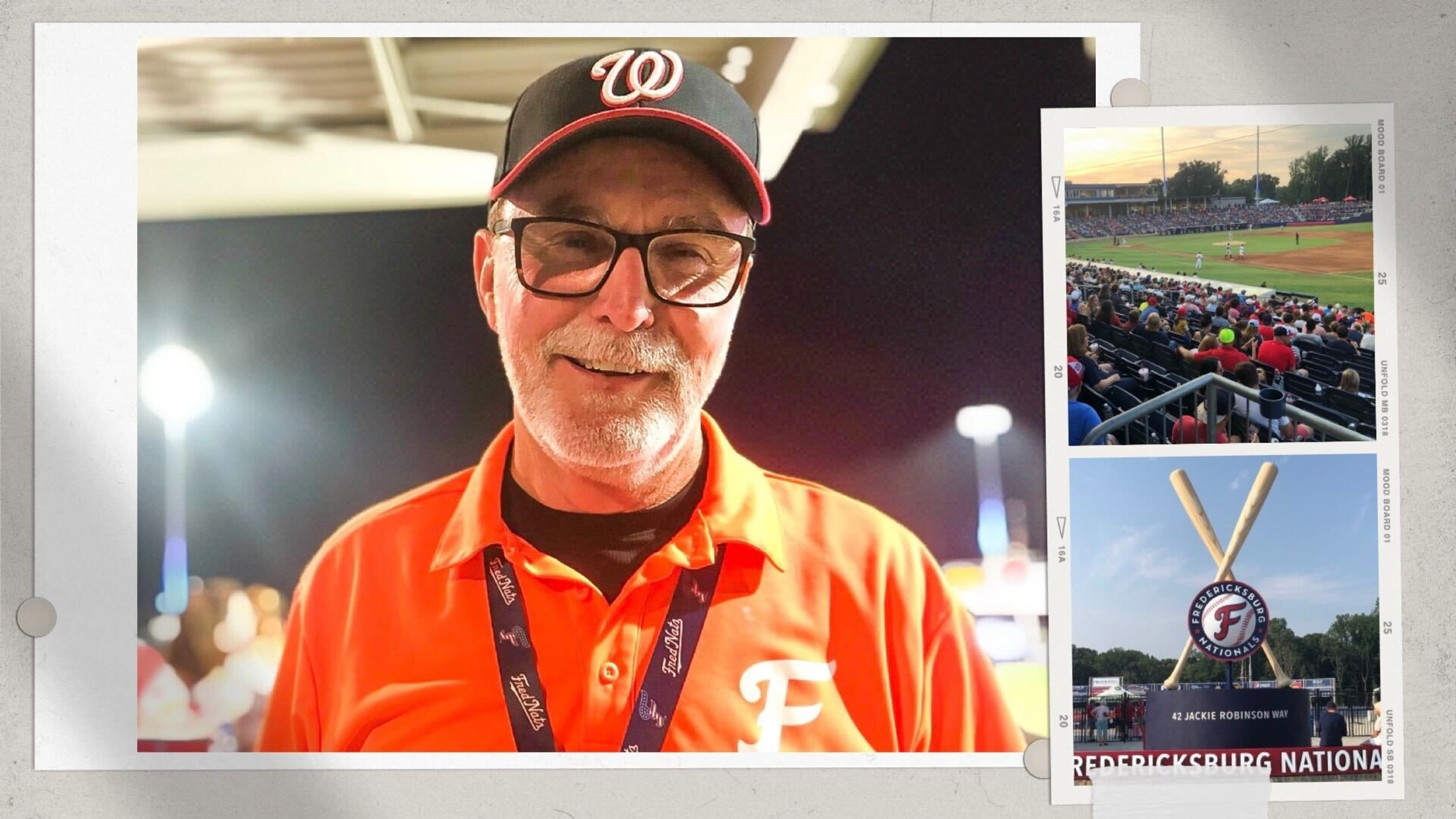 FREDERICKSBURG, Virginia -- In 1980, right-handed pitcher Wesley Williams played his third and final Minor League Baseball season as a member of the Alexandria Dukes. Forty-one years later, he is again employed by that very same franchise. The Dukes, established in 1978, relocated from Alexandria to Woodbridge, Virginia in 1984.
Prospect season in review: D-backs' Alek Thomas
No. 40 prospect tears up Triple-A pitching after promotion to Reno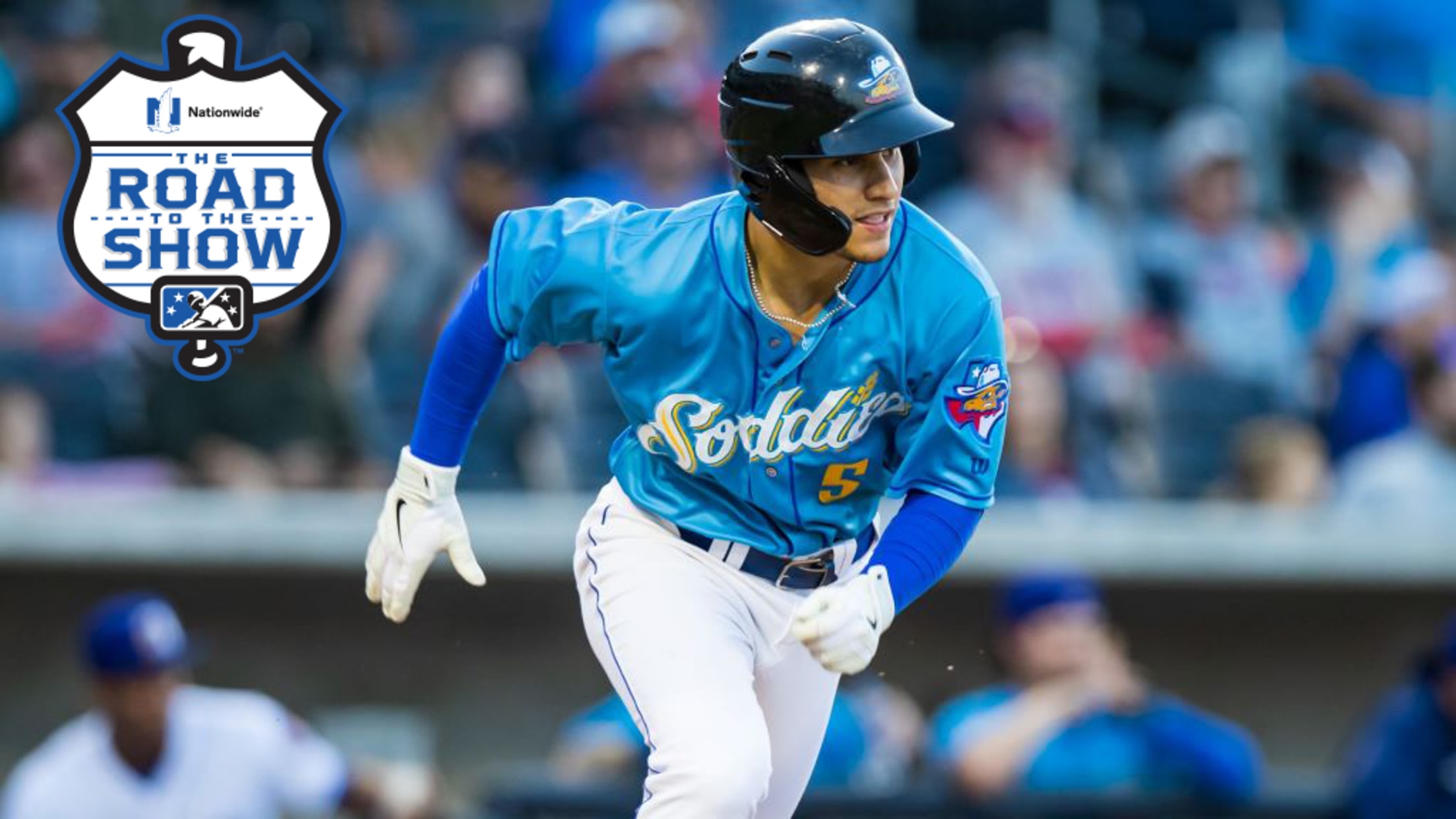 MiLB.com's Prospect Season in Review series spotlights players who shined brightest during the 2021 campaign. Here's a look at third-ranked D-backs prospect Alek Thomas. For more player journeys on The Road to The Show, click here. Throughout the final month of the 2021 season, Alek Thomas simply crushed everything at
Anime to actuality: Wu travels unique baseball path
Nanning, China native furthers career in Fredericksburg front office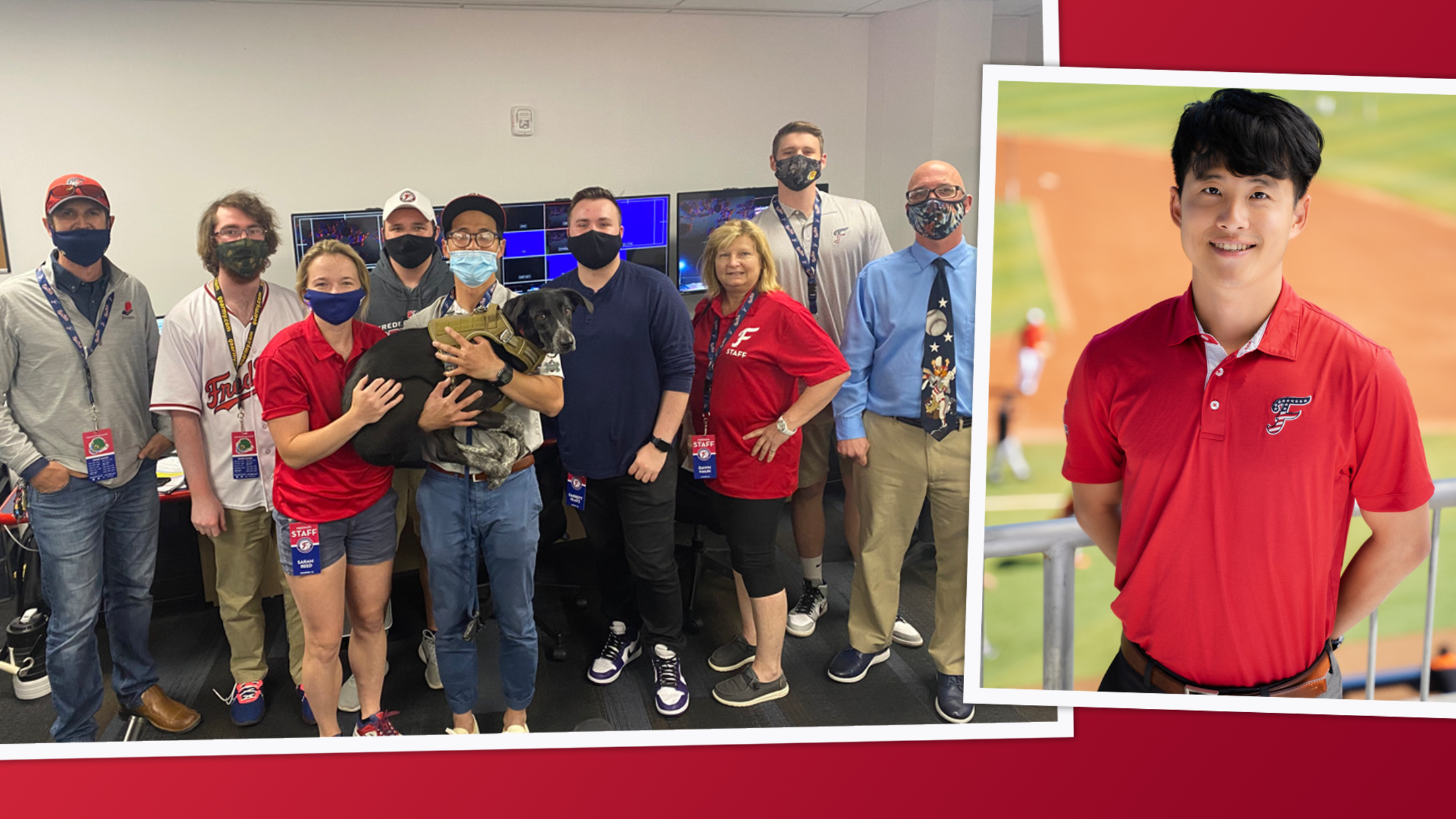 FREDERICKSBURG, Virginia -- Zhancheng Wu, director of production for the Low-A Fredericksburg Nationals, was a key part of the front office during the team's inaugural season at FredNats Ballpark. He created graphics, helped produce the livestream broadcast and assembled a wide variety of original video content, often with his dog,
MiLB announces Players of the Month for September
Winners come from 17 organizations; Dodgers lead with four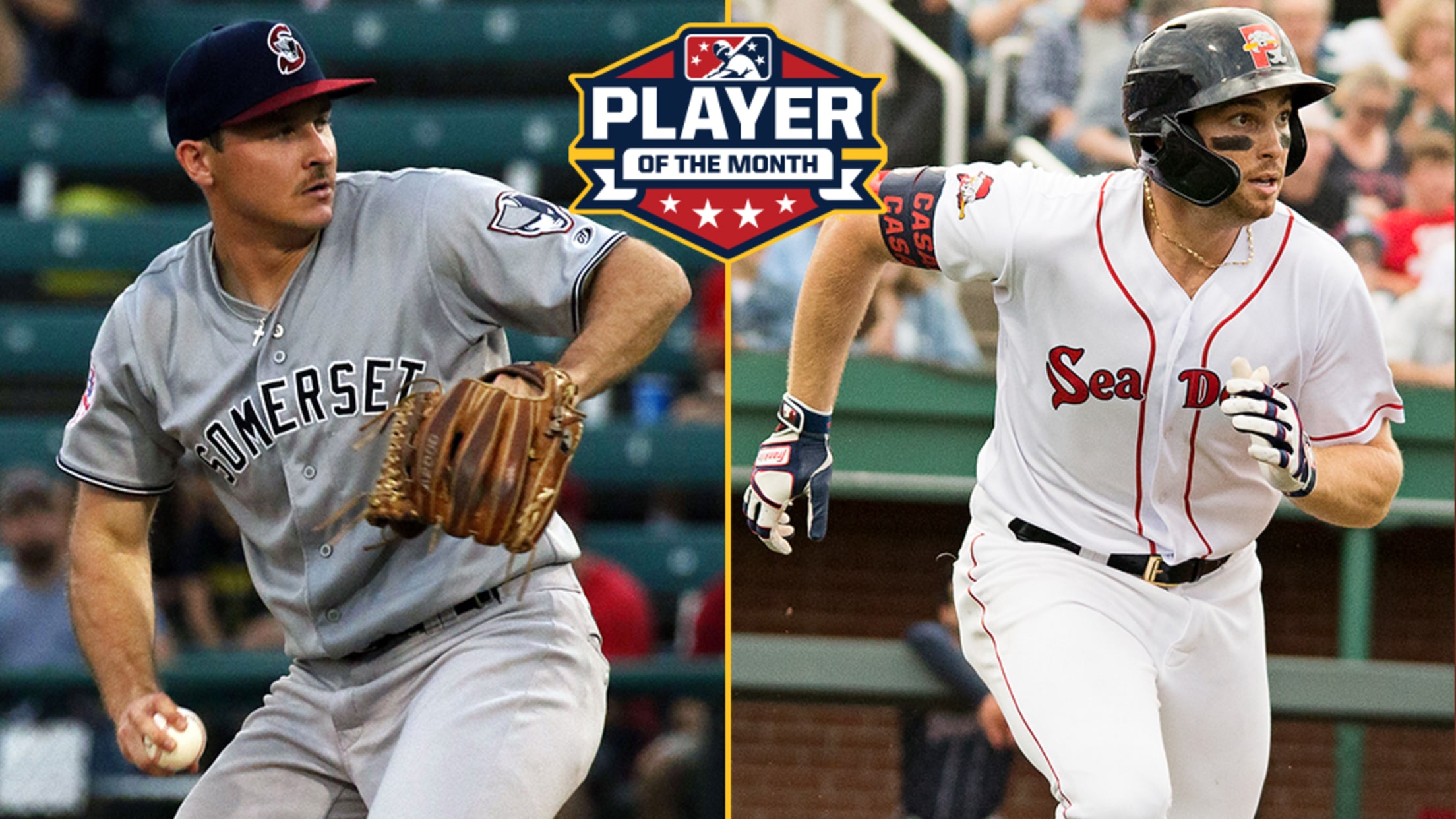 Minor League Baseball has announced the Player and Pitcher of the Month Award winners for September in each of the 14 leagues in Major League Baseball's player development system. Triple-A East Buffalo Bisons (Blue Jays) outfielder Gregory Polanco led the league in home runs (nine) and total bases (68) and
Prospect season in review: Rangers' Winn
No. 60 overall prospect reaches Majors doorstep in first full year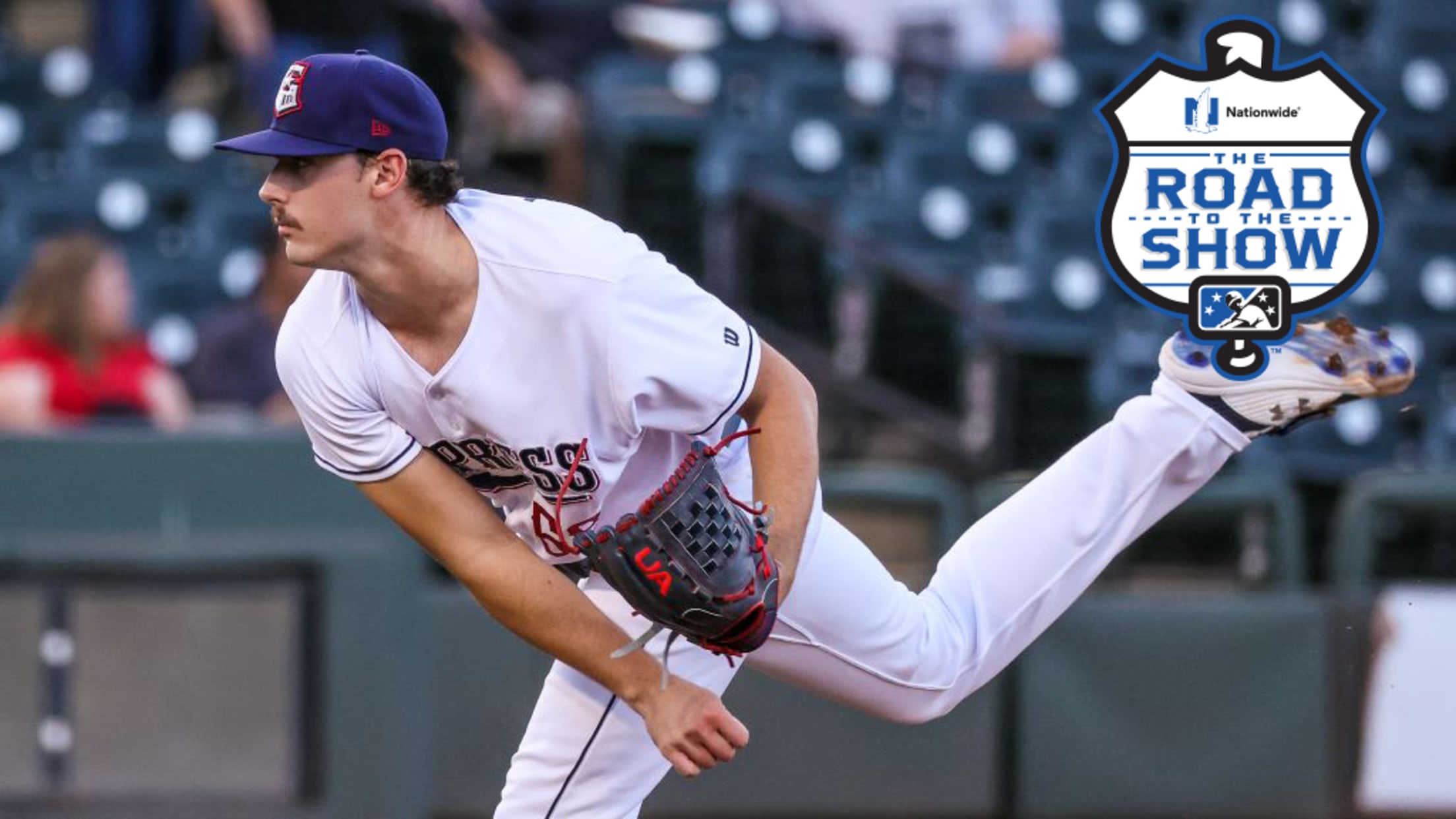 MiLB.com's Prospect Season in Review series spotlights players who shined brightest during the 2021 campaign. Here's a look at third-ranked Rangers prospect Cole Winn. For more player journeys on The Road to The Show, click here. Like many Minor Leaguers, the early part of Cole Winn's career has been defined
Royals' Melendez claims 2021 Joe Bauman Award
No. 67 prospect is first catcher to finish as MiLB Home Run King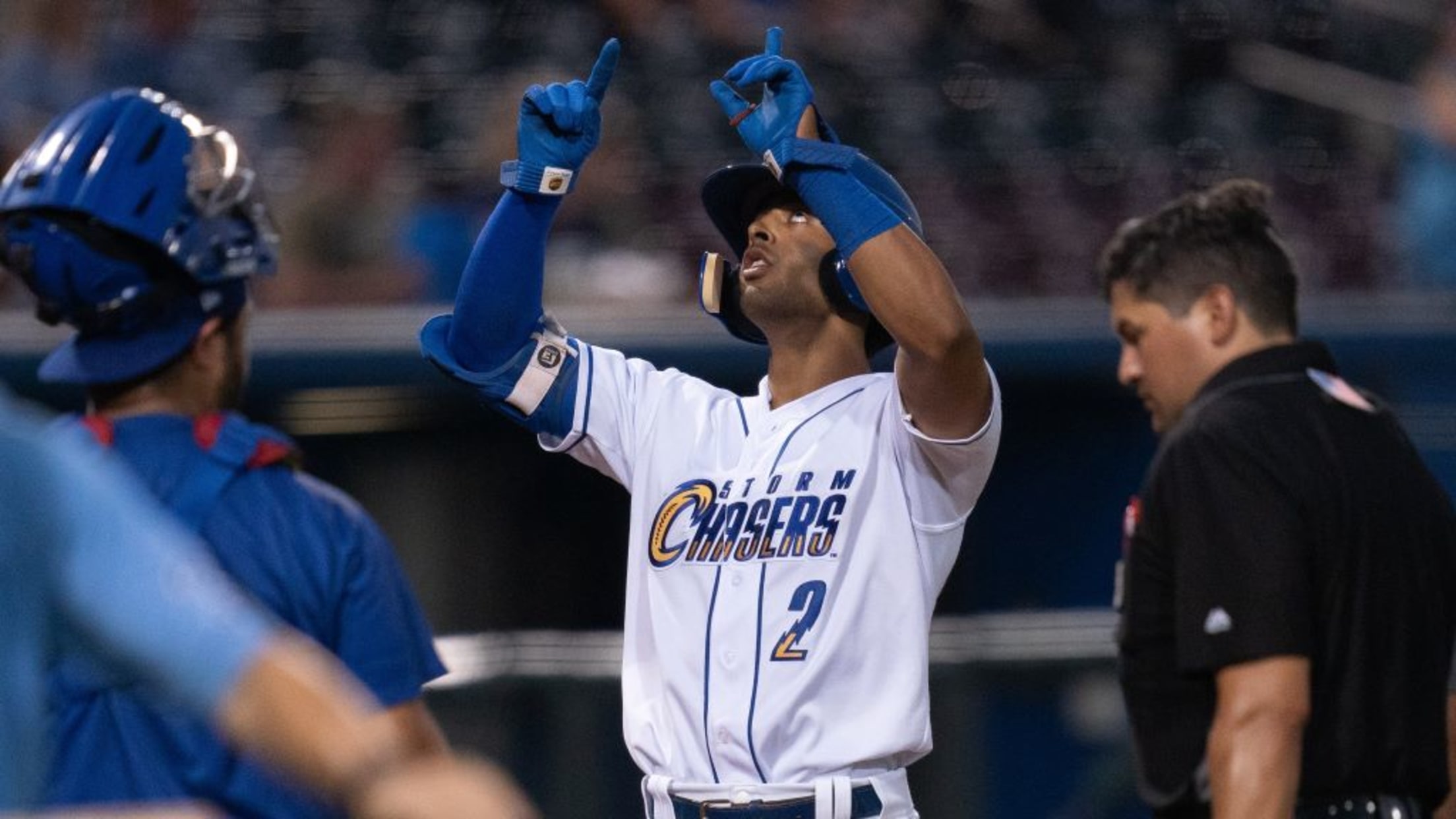 NEW YORK -- Kansas City Royals prospect MJ Melendez launched 41 home runs to claim the Joe Bauman Award as Minor League Baseball's 2021 home run king. The award, first presented in 2002, is named for Joe Bauman, who set a then-professional record with 72 home runs in 1954 while
'Homers That Help' raises $20,700 for local charities
Triple-A teams combine to launch 314 home runs over 140 games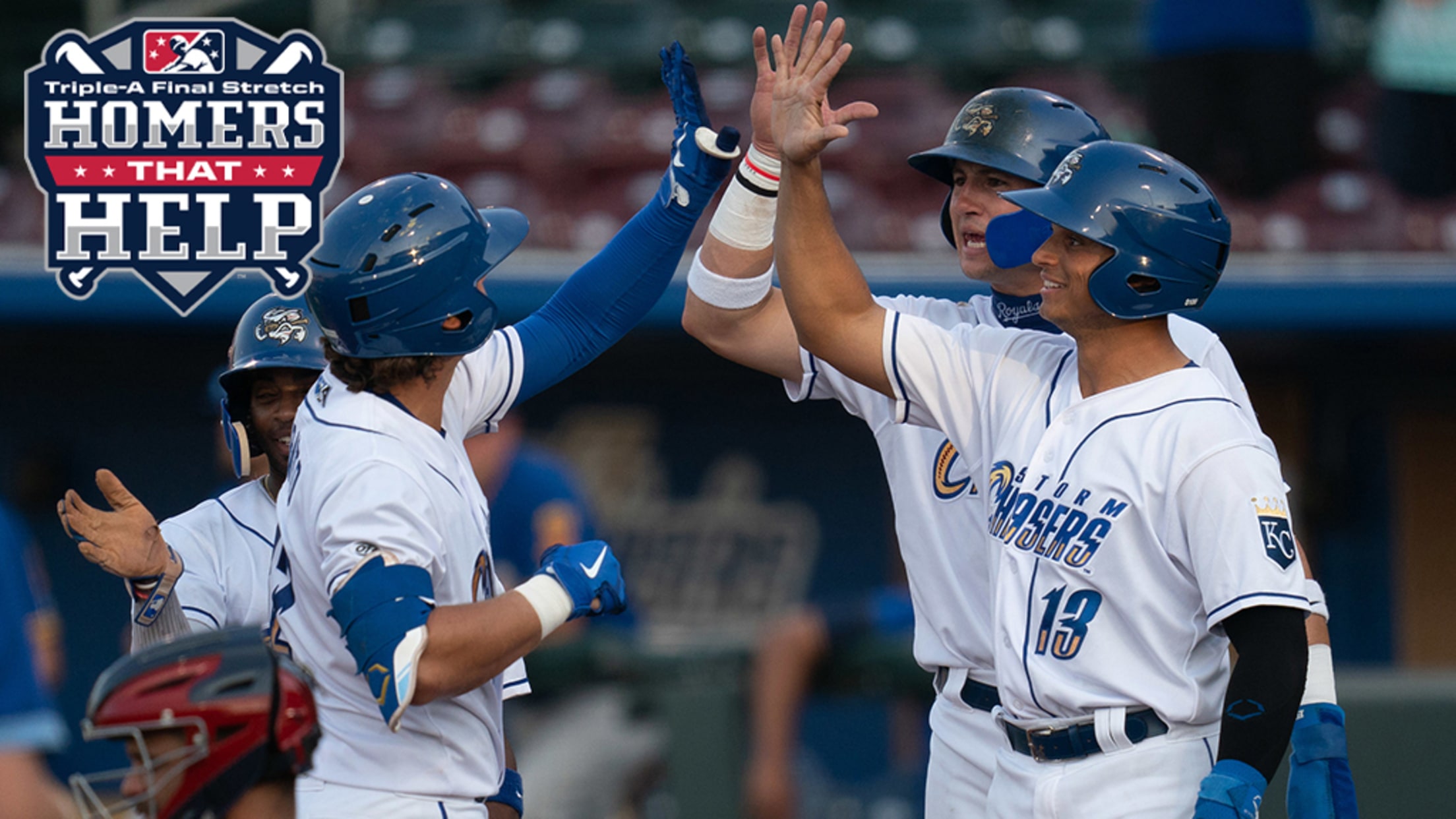 NEW YORK -- Minor League Baseball today announced the Homers That Help campaign during the Triple-A Final Stretch raised $20,700 for 501(c)3 charities across the 30 Triple-A communities. Each home run hit by Triple-A teams over the final 10 games of the season generated a $50 donation to a local
Durham claims Triple-A Final Stretch championship
Bulls went 9-1 over the last 10 games of the season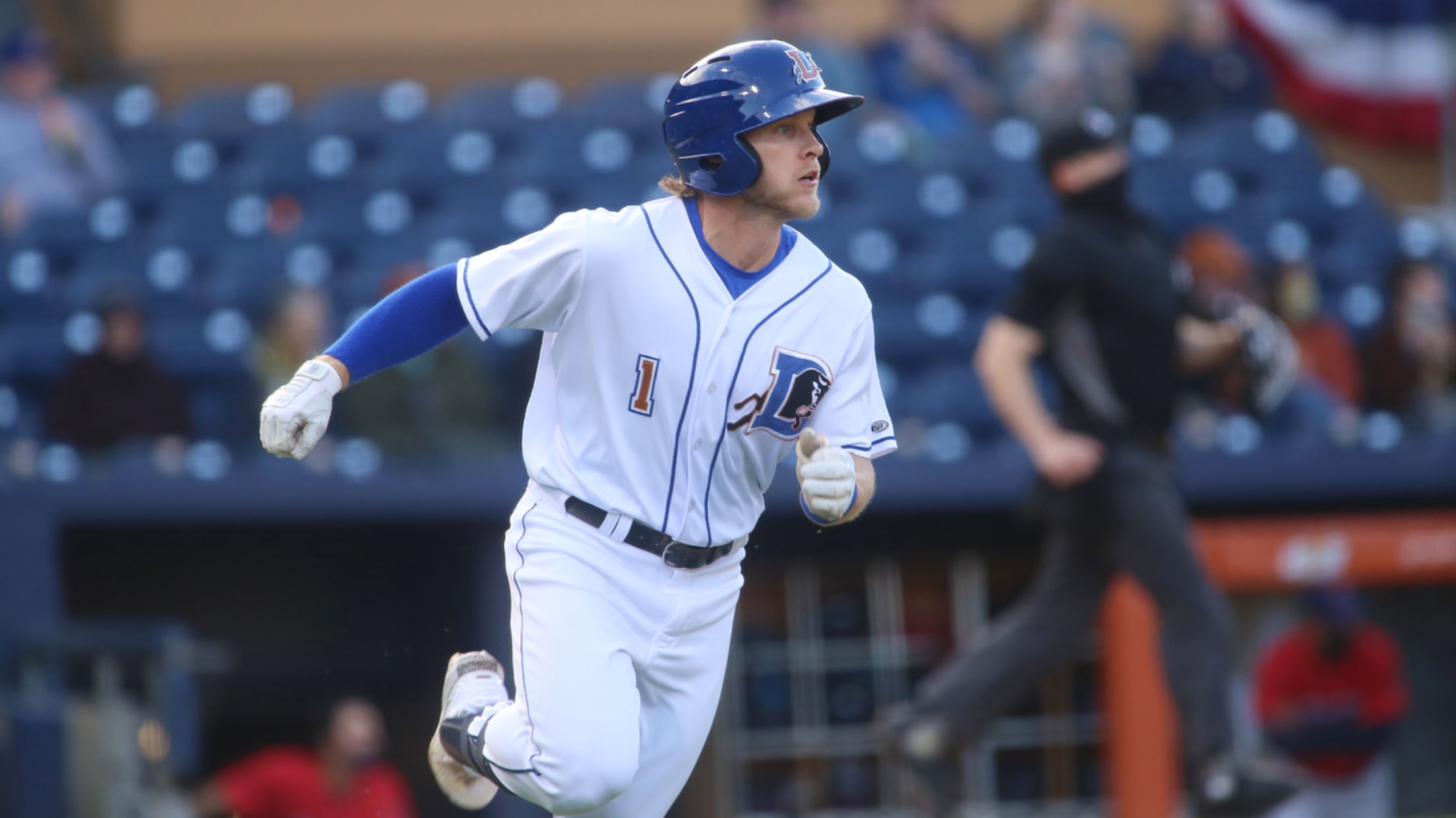 The Durham Bulls went 9-1 over the final 10 games of the season to win the Triple-A Final Stretch championship. Minor League Baseball announced on July 14 that 10 games would be added to the end of the 2021 schedule after the start of the season was delayed by nearly
Around the Minors: The week of Sept. 27
Sights and sounds from action across Minor League Baseball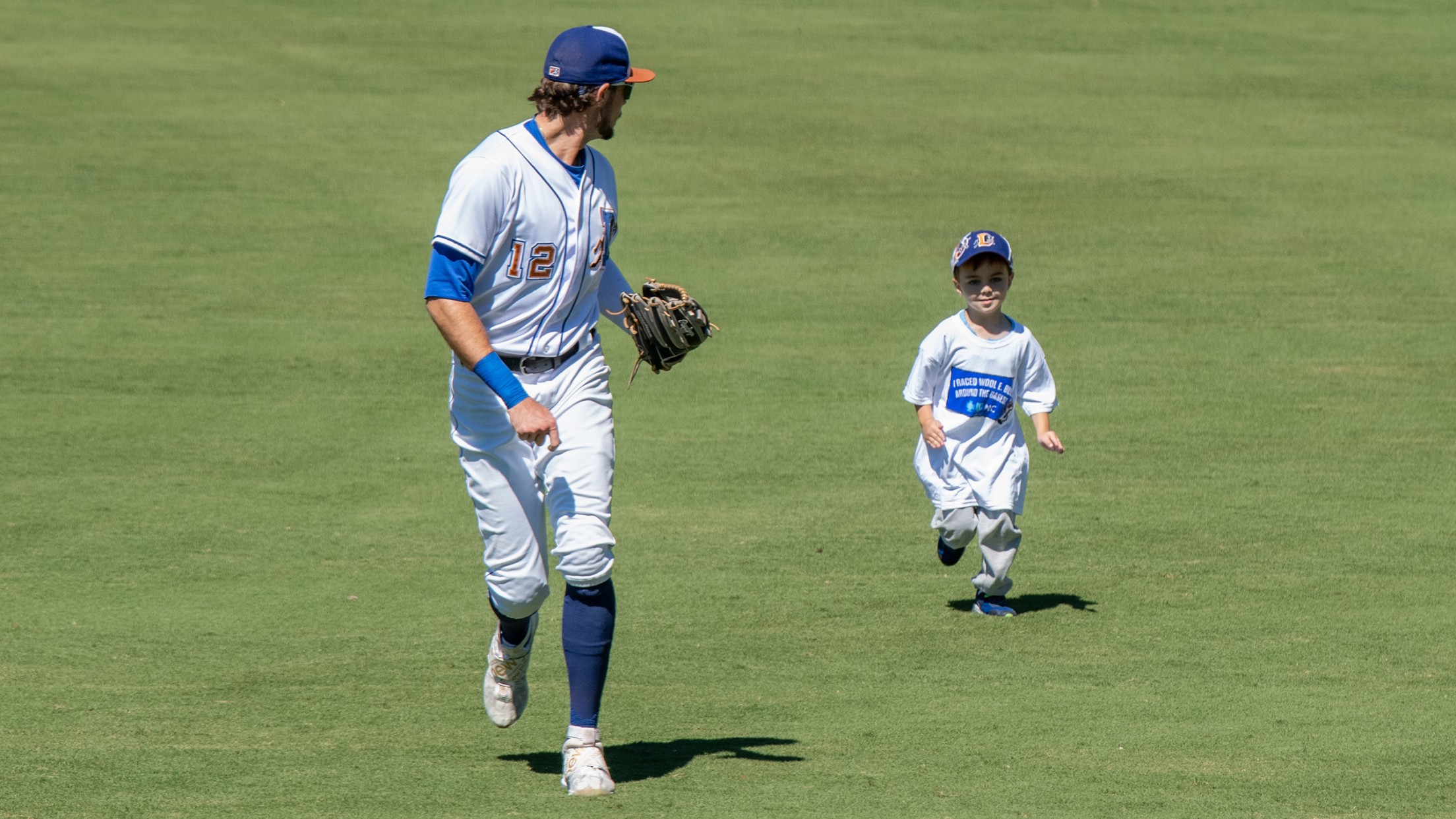 2021 Triple-A Final Stretch coverage
Keeping up with the end-of-season tournament for the highest level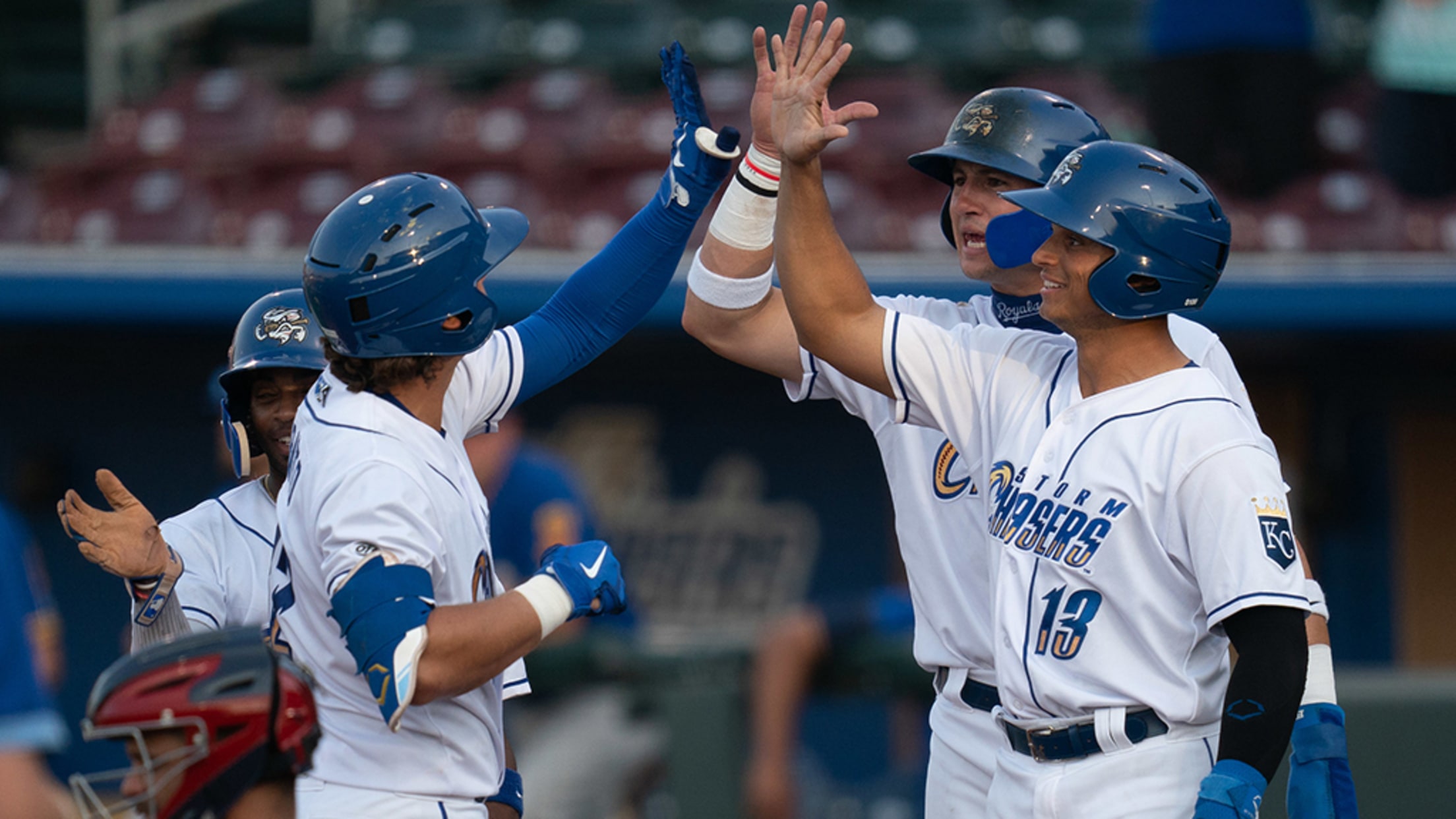 Streak ends, but Bulls wrap season with 86-44 record
Triple-A National Champs end 2021 with wins in 17 of final 19 contests, including 9 of last 10 for Final Stretch title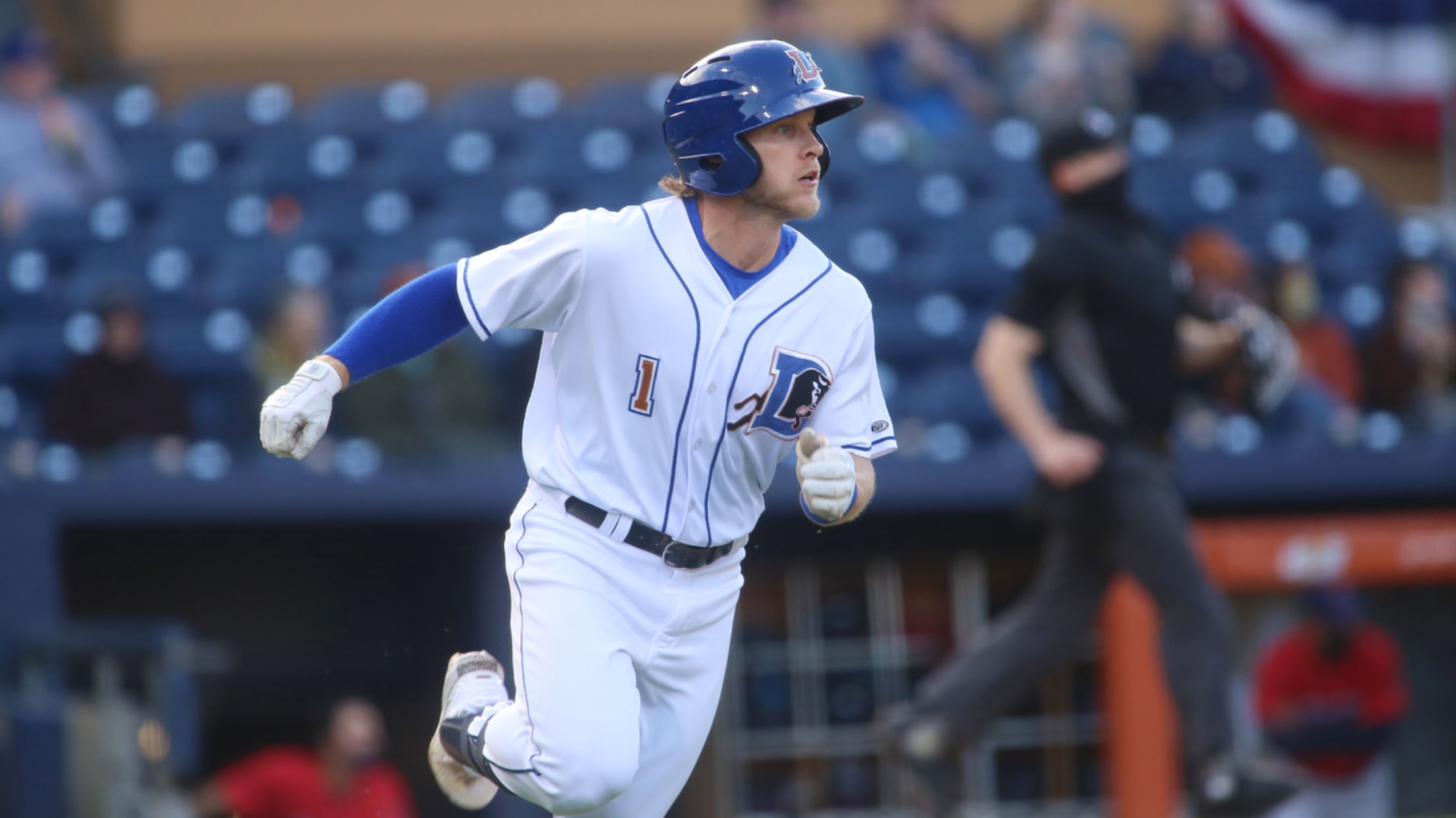 Bulls pitcher Calvin Faucher extended his scoreless innings streak to over ten innings with two scoreless frames as Durham finished their historic 2021 campaign with an 86-44 record after a 3-2 defeat to the Norfolk Tides in Sunday afternoon's season finale at Harbor Park. Durham, the 2021 Triple-A National Champions,
Torkelson reaches the 30-homer milestone
Midwest Division champions finish season with 74-56 record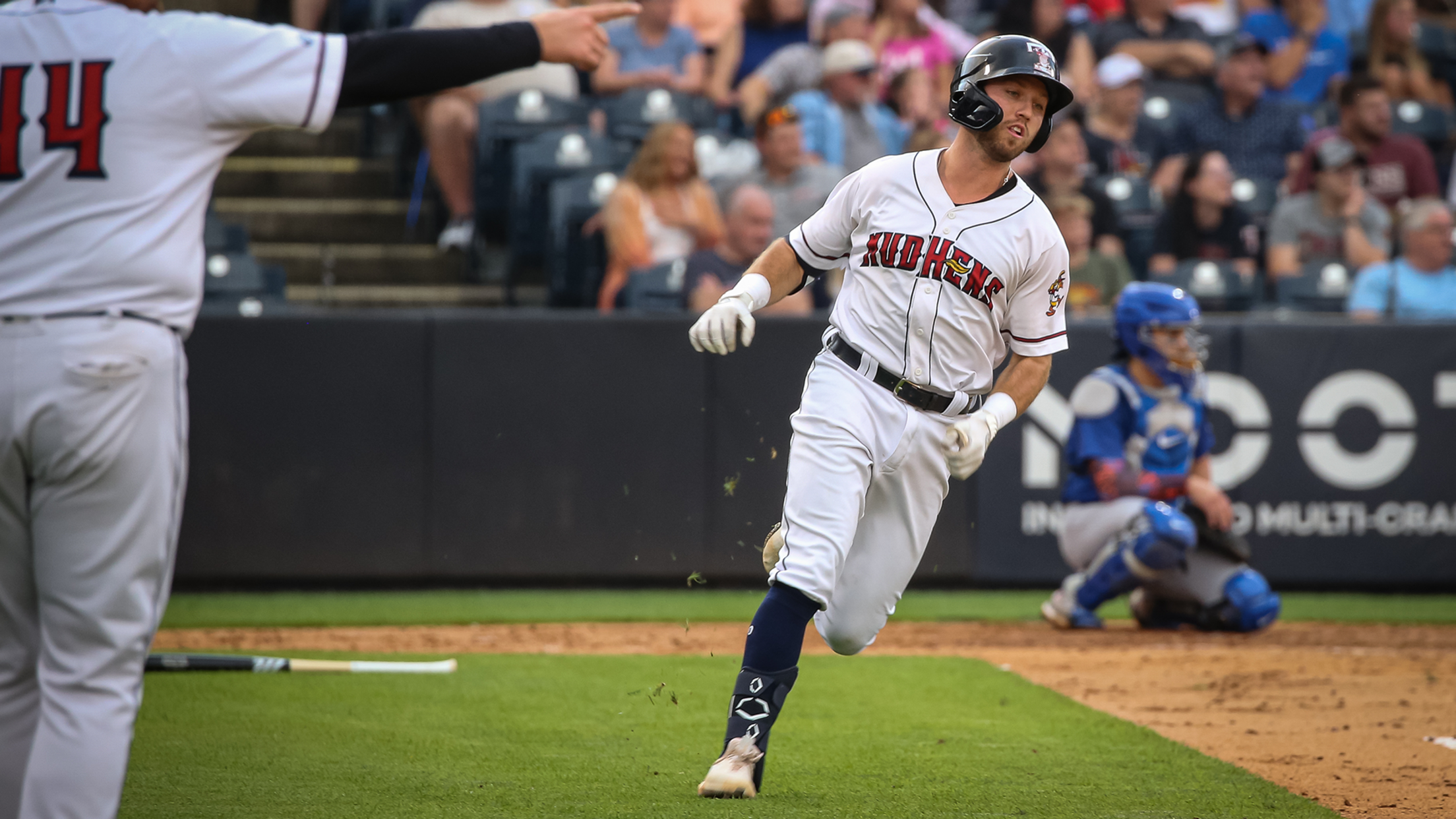 TOLEDO, Ohio – Kody Clemens and Spencer Torkelson crushed back-to-back home runs for the Toledo Mud Hens on Sunday, but the St. Paul Saints triumphed in the season finale by a 6-4 count at Fifth Third Field. Clemens finished 2-for-4 for with a three-run homer and a single, while Torkelson
Jumbo Shrimp's Castano takes no-no into eighth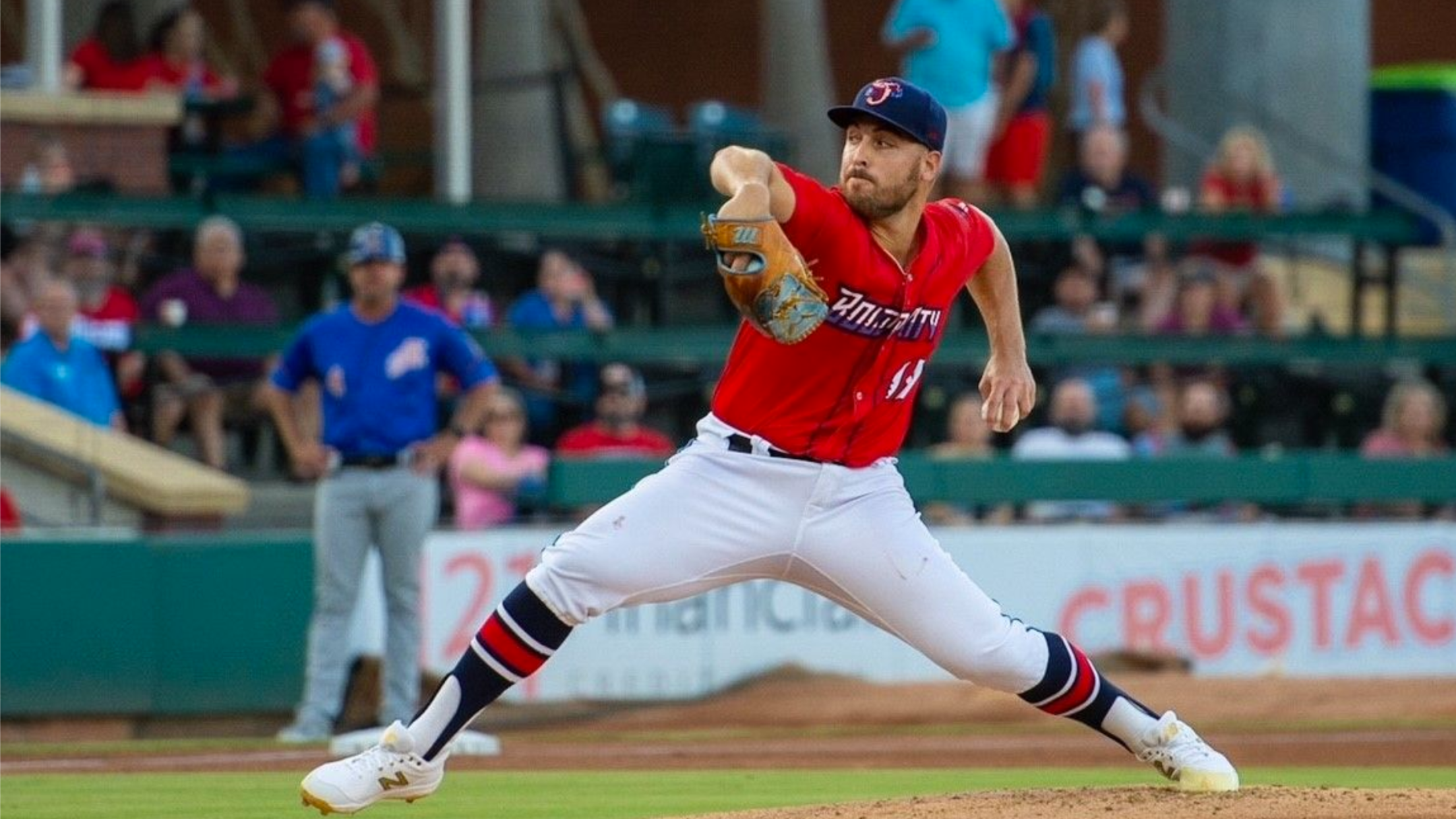 LAWRENCEVILLE, Ga. – Left-hander Daniel Castano was magnificent for Jacksonville in the season finale against Gwinnett, setting down the first 15 batters he faced and carrying a no-hitter into the eighth inning in a 4-0 Jumbo Shrimp win over the Stripers from Coolray Field.