17 and slugging: Storm's Salas swats first homer
Third-ranked Padres prospect goes deep in sixth professional game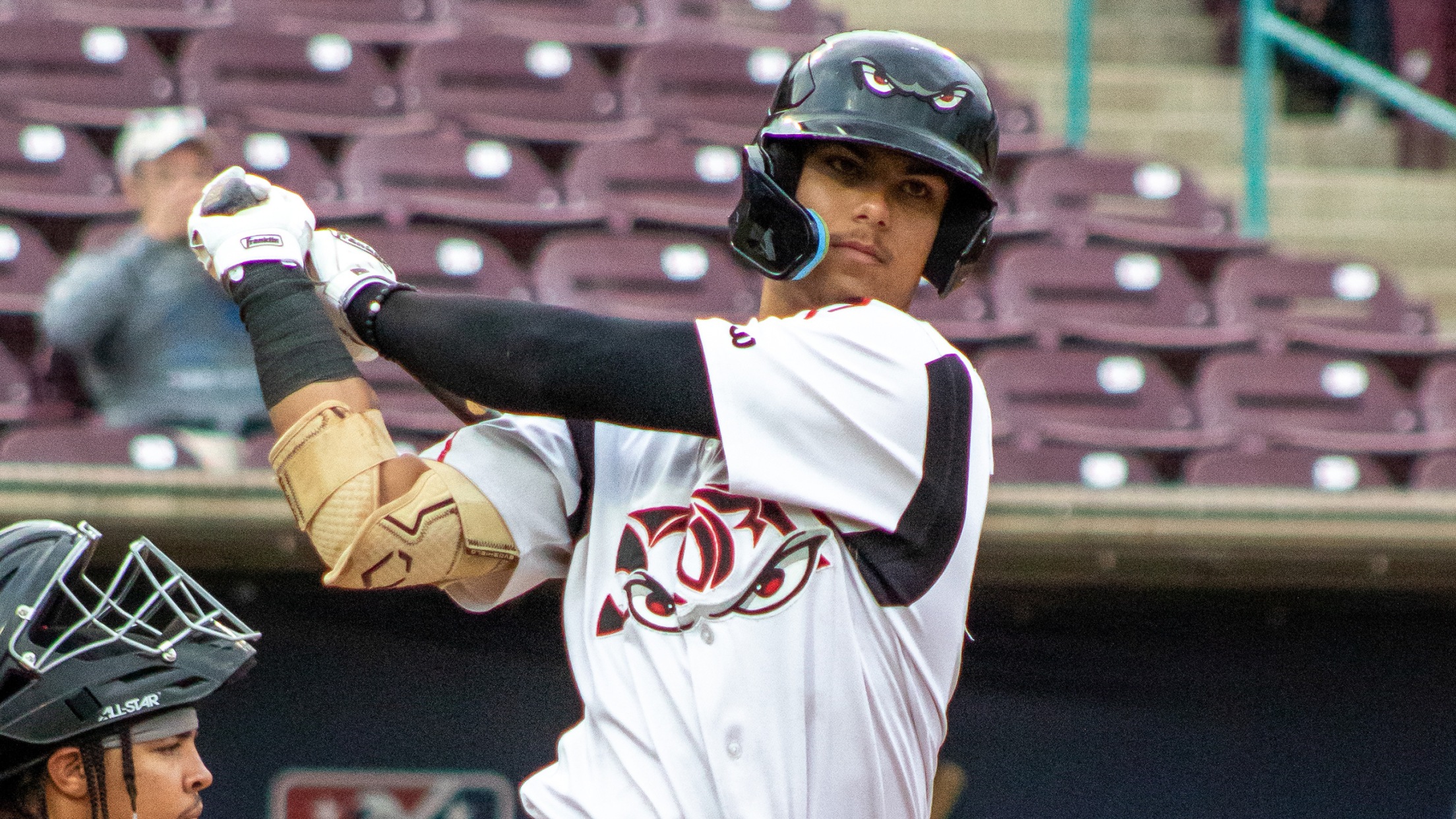 Call it a belated birthday present for Ethan Salas, who is doing things on a professional stage at an age when most kids are preparing to graduate high school. Competing in just his sixth game for Single-A Lake Elsinore, baseball's No. 86 overall prospect connected on his first career homer
Delmarv-elous hitting from Young reaches new heights
Orioles' No. 28 prospect goes a perfect 9-for-9 over past 2 games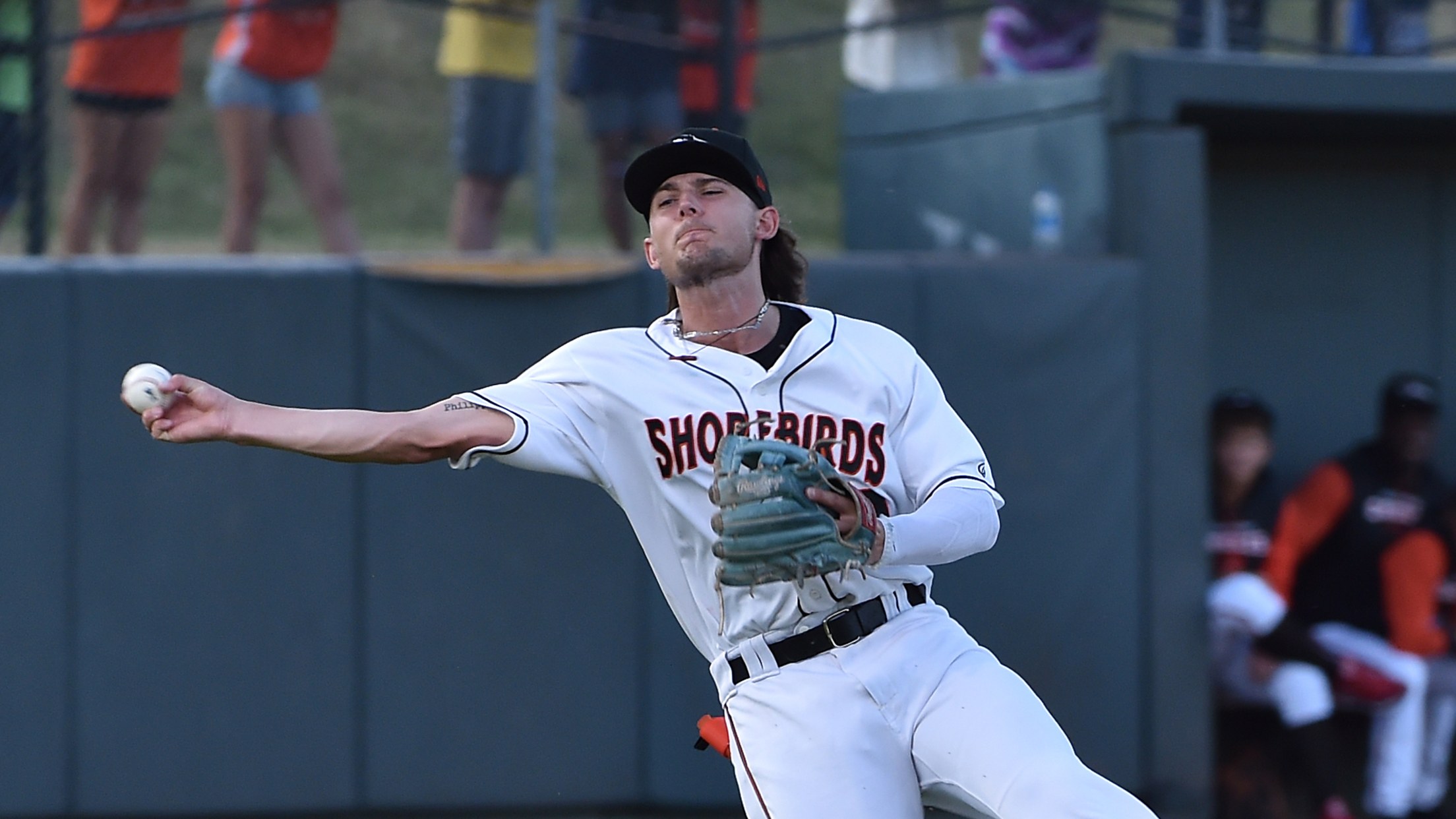 At the beginning of the season, fluctuating batting averages are common. With minimal at-bats under players' belts, one hit or out can change an average dramatically. Now two months into the 2023 season, big jumps in average are reserved for those being promoted to a new level or rehabbing in
Comás, on coming out: 'I wanted to be that voice'
Prospect hopes to inspire those in LBGTQ+ community to fight for their dreams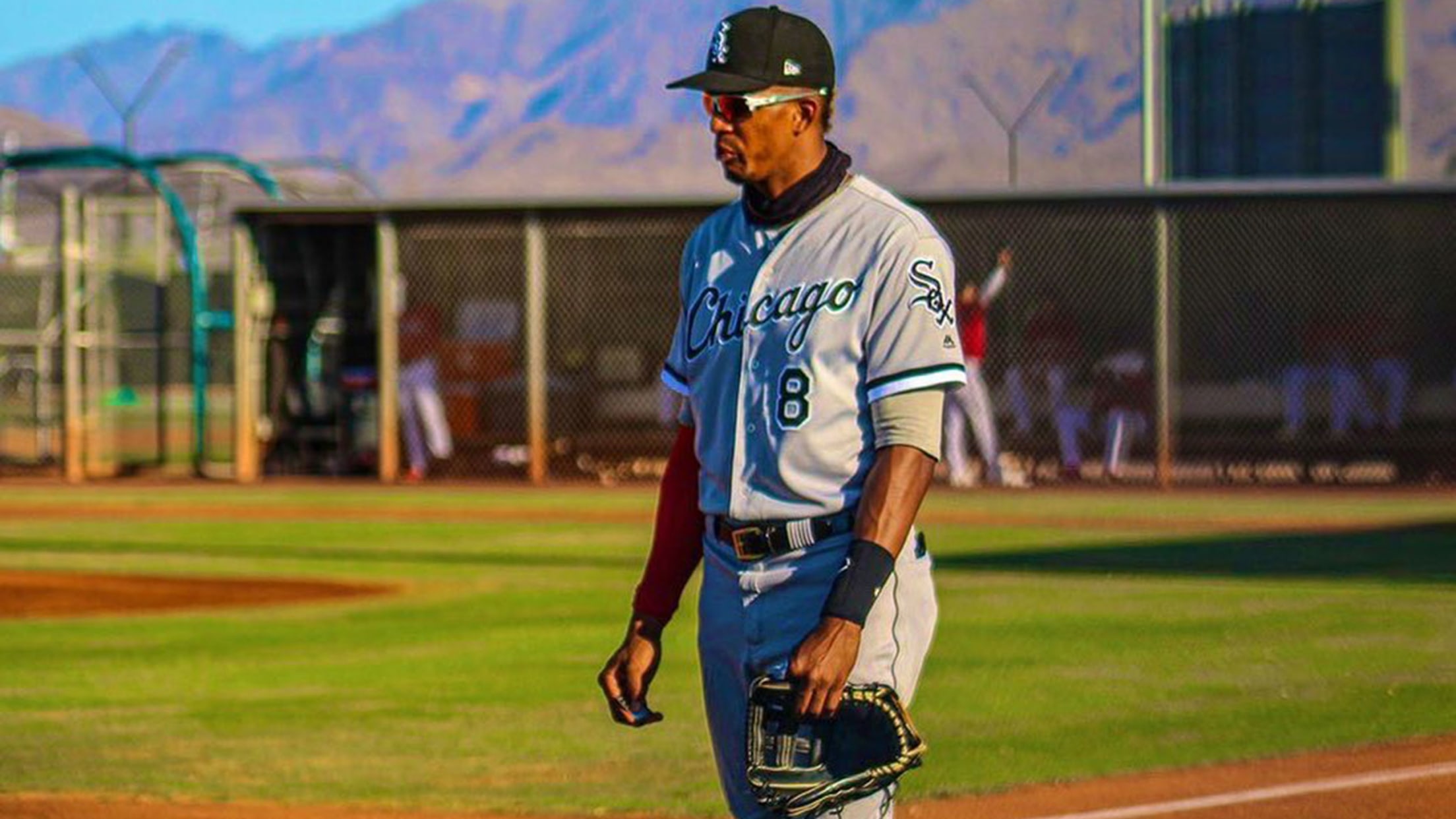 It has been a few weeks short of four months since Anderson Comás, a Minor League pitcher in the White Sox organization, announced on his personal Instagram account that he is gay. Aside from some upbeat Instagram stories along the way, Comás, 23, has not spoken of the decision. That
Road to The Show™: Twins' shortstop prospect Lee
No. 23 overall prospect remaining disciplined in first full season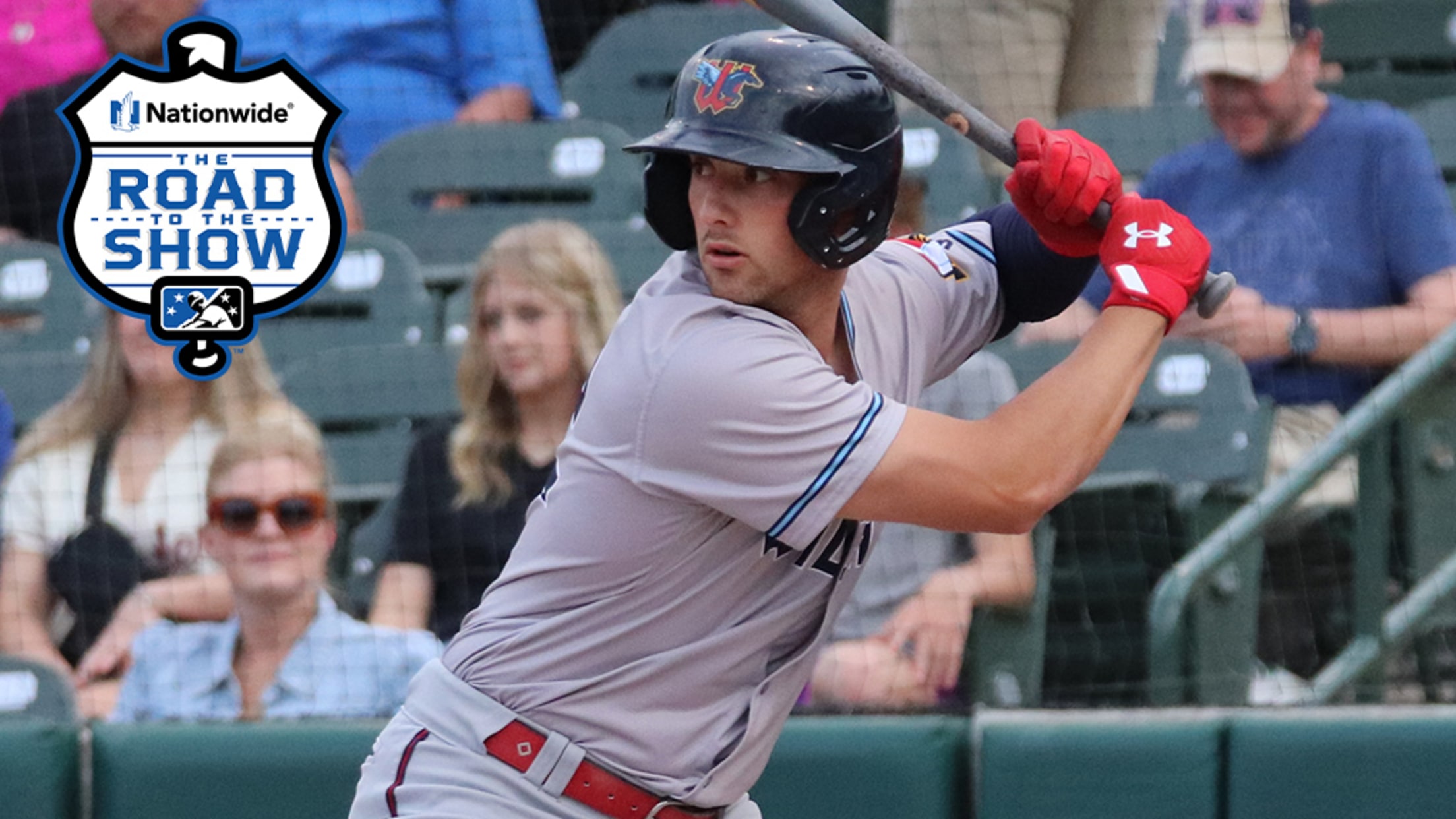 Each week, MiLB.com profiles an elite prospect by chronicling the steps he's taken toward achieving his Major League dream. Here's a look at top Twins prospect Brooks Lee. For more stories about players on The Road to The Show, click here. While it seems Brooks Lee's bat has come back
Draft Picks: Woodpeckers feature special red beer
Fayetteville, Southern Pines Brewing Co. join to make summer beer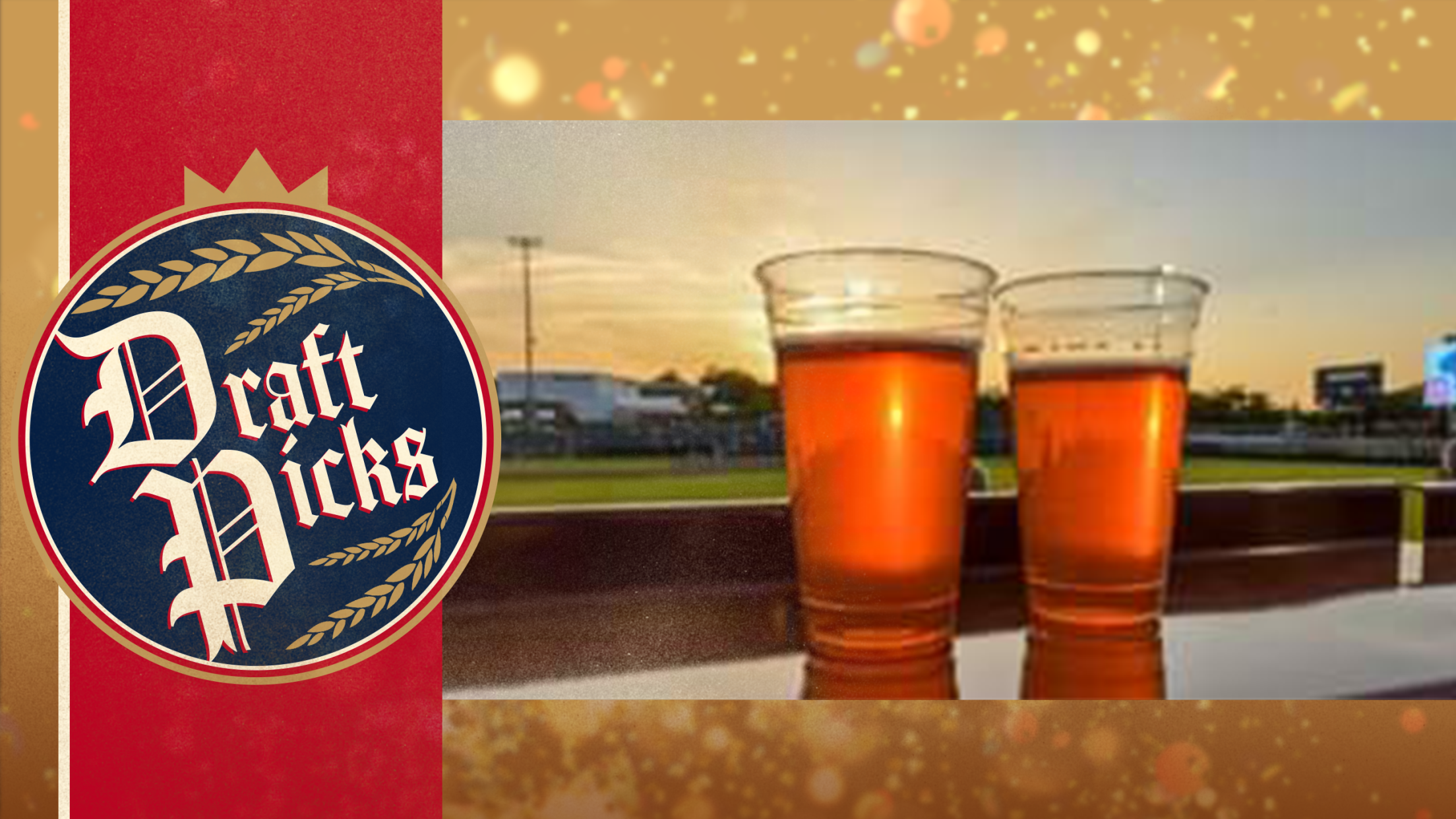 This is the third in a series of MiLB.com Draft Picks articles about clubs crafting unique and interesting beers for their respective fan bases. Already profiled: Gwinnett's 6-4-3 Pilsner and Spokane's Redband Tangerine Wheat Beer.
DSL Guardians kick off season with 28-run barrage
Rookie-level squad rolls on Opening Day with 13-run frame, 24 hits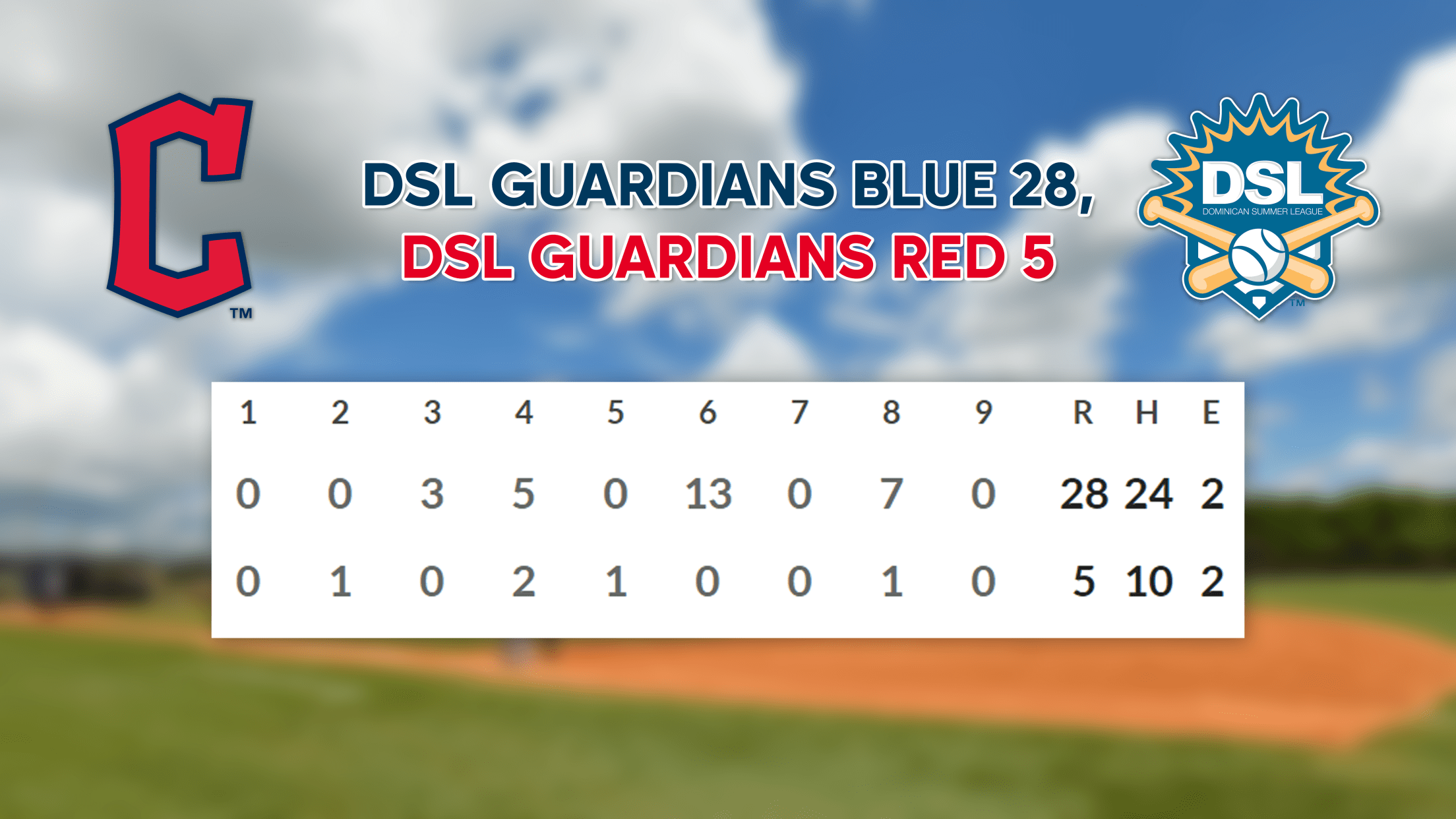 There is nothing like Opening Day, and the Rookie-level Guardians Blue had one for the ages in the Dominican Summer League on Monday. Cleveland's DSL affiliate came out of the gate swinging in its inter-organizational opener against the DSL Guardians Red … and swinging, and swinging and swinging. When they
Holliday, Marte headline Players of the Month for May
Dodgers claim four winners among 13 organizations represented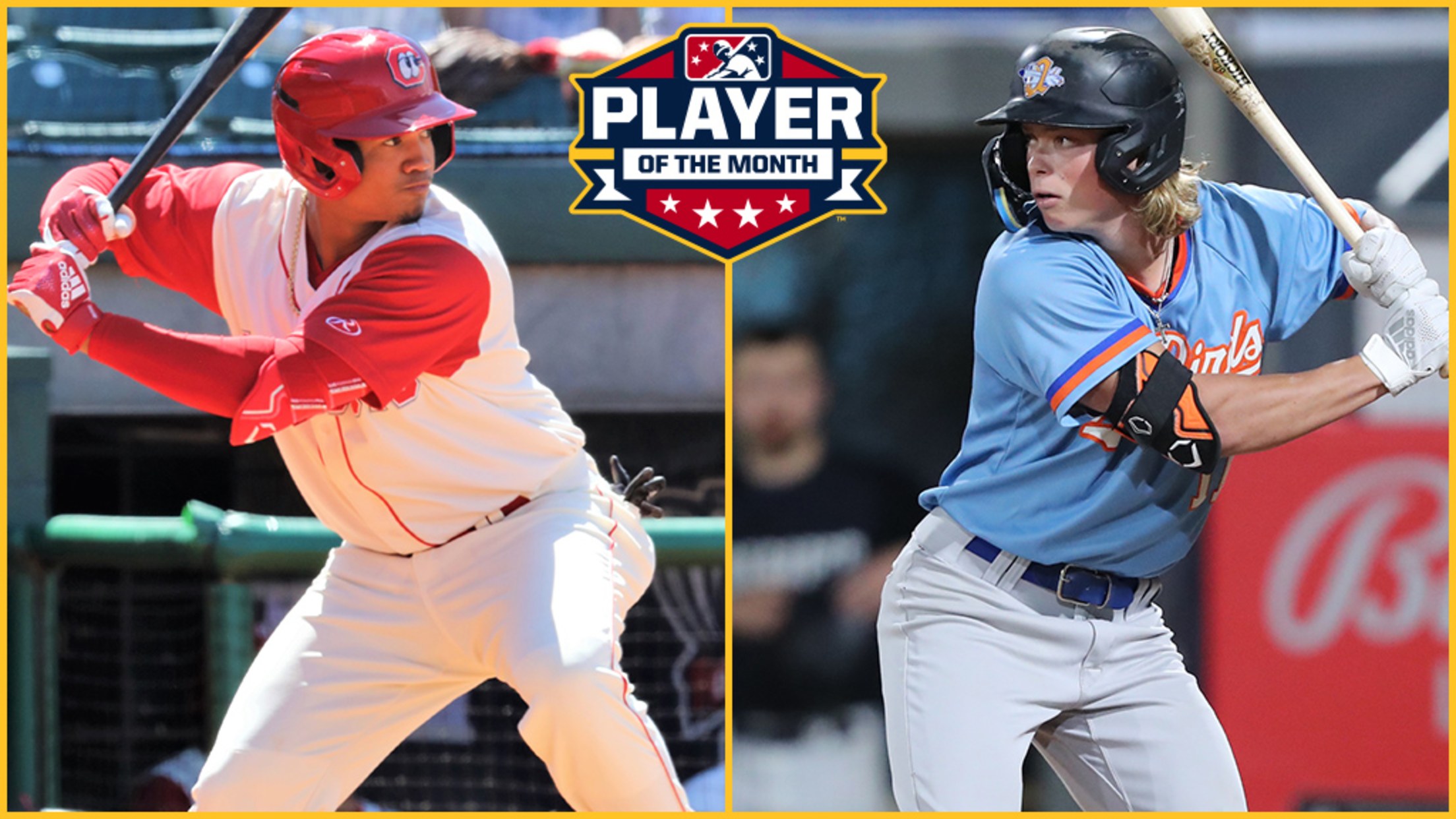 Minor League Baseball announced the Player and Pitcher of the Month Award winners for May in each of the 11 full season leagues in Major League Baseball's player development system.
The best of the Guardians' Minor League ballparks
Prospects explore Virginia, get to know Ohio en route to Cleveland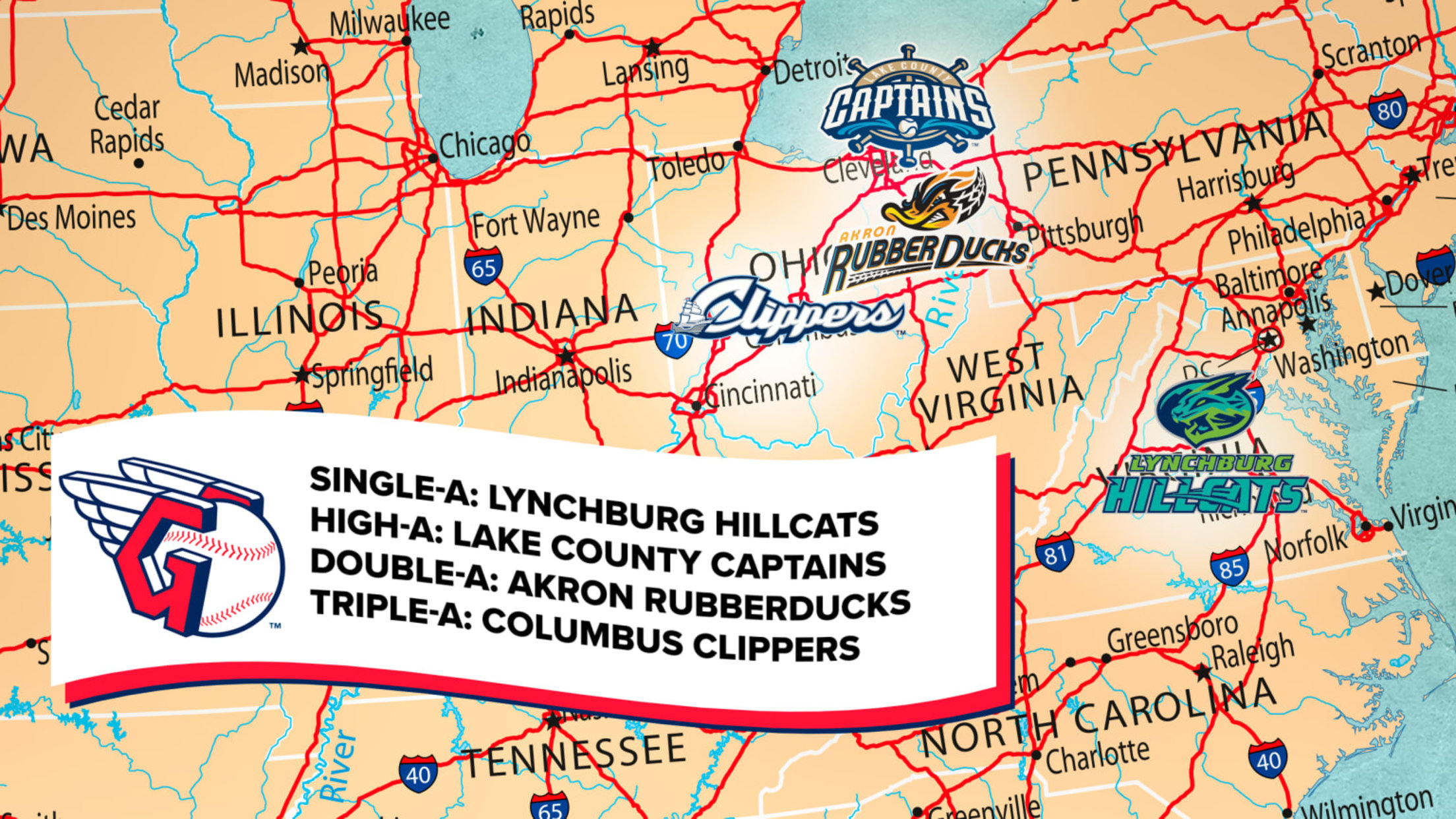 The Minor League Ballpark Guides series presented by Wyndham brings all the most fun features of Minors ballparks across America (and one in Canada!) onto your desktop, tablet or mobile device, whether you're interested in taking a virtual tour from where you sit or planning a trip to catch some
Big Red Machine! De La Cruz rips 117.3 mph double
Top-ranked Reds prospect laces 4th-hardest ball in Triple-A of 2023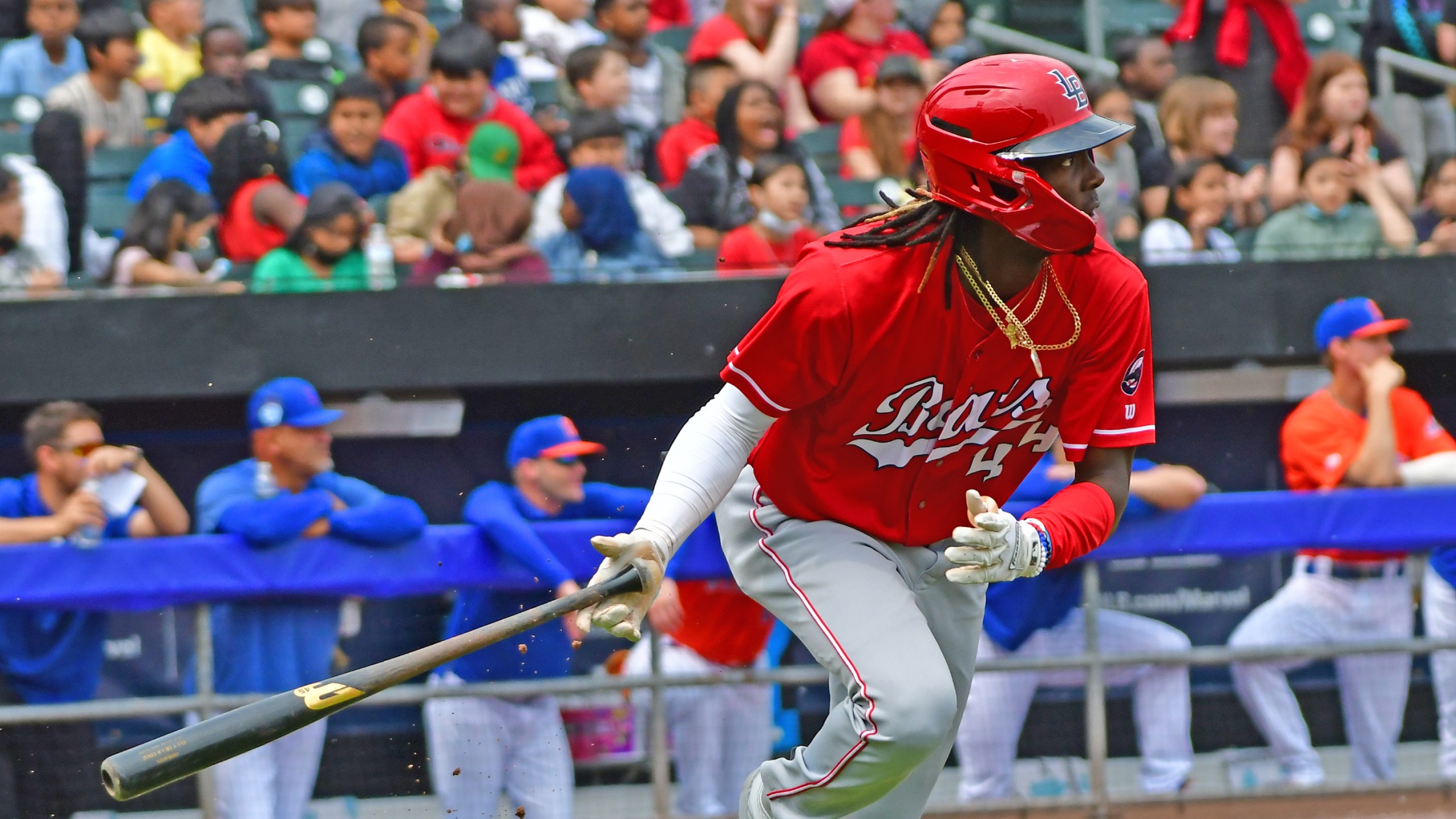 Thirty-two balls have been hit at least 116 mph this year at the Major League and Triple-A levels. Seven of those came from Elly De La Cruz's bat. The only other batters to break 116 multiple times this season are: Giancarlo Stanton (4), Jake Burger, Jo Adell and Ronald Acuña
New Mayer of Portland breaks out offensively
Baseball's No. 5 overall prospect collects first three Double-A hits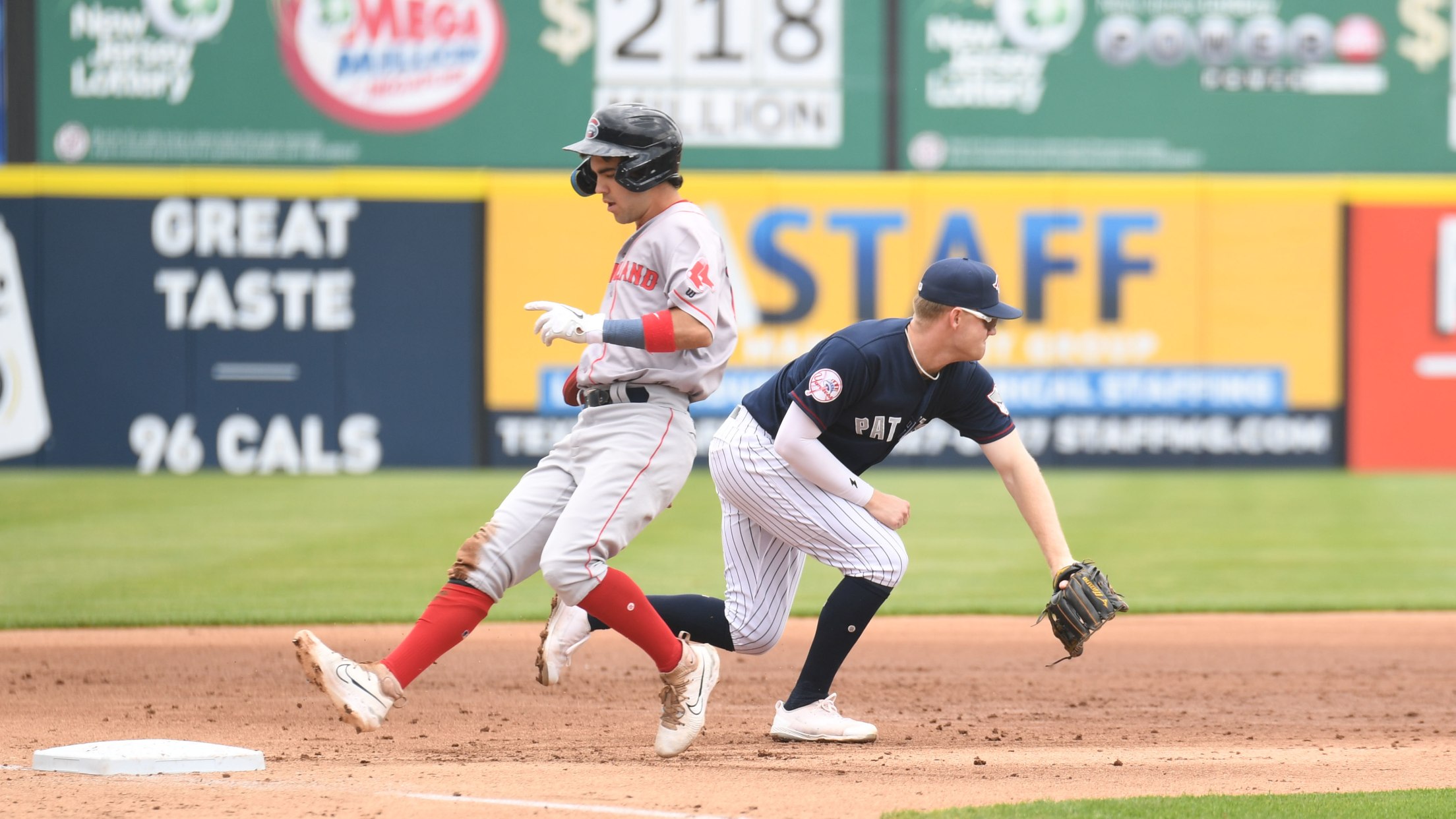 Multihit Marcelo Mayer has officially arrived for Double-A Portland. The No. 5 prospect in baseball per MLB Pipeline smacked his first hit for the Sea Dogs and followed it up with two more, going 3-for-4 in Portland's 5-4 loss to Somerset. Mayer was promoted on May 30, but didn't play
The I's have it: Iowa Cubs become Caucuses again
Alternate identity honors state's first-in-the-nation voting status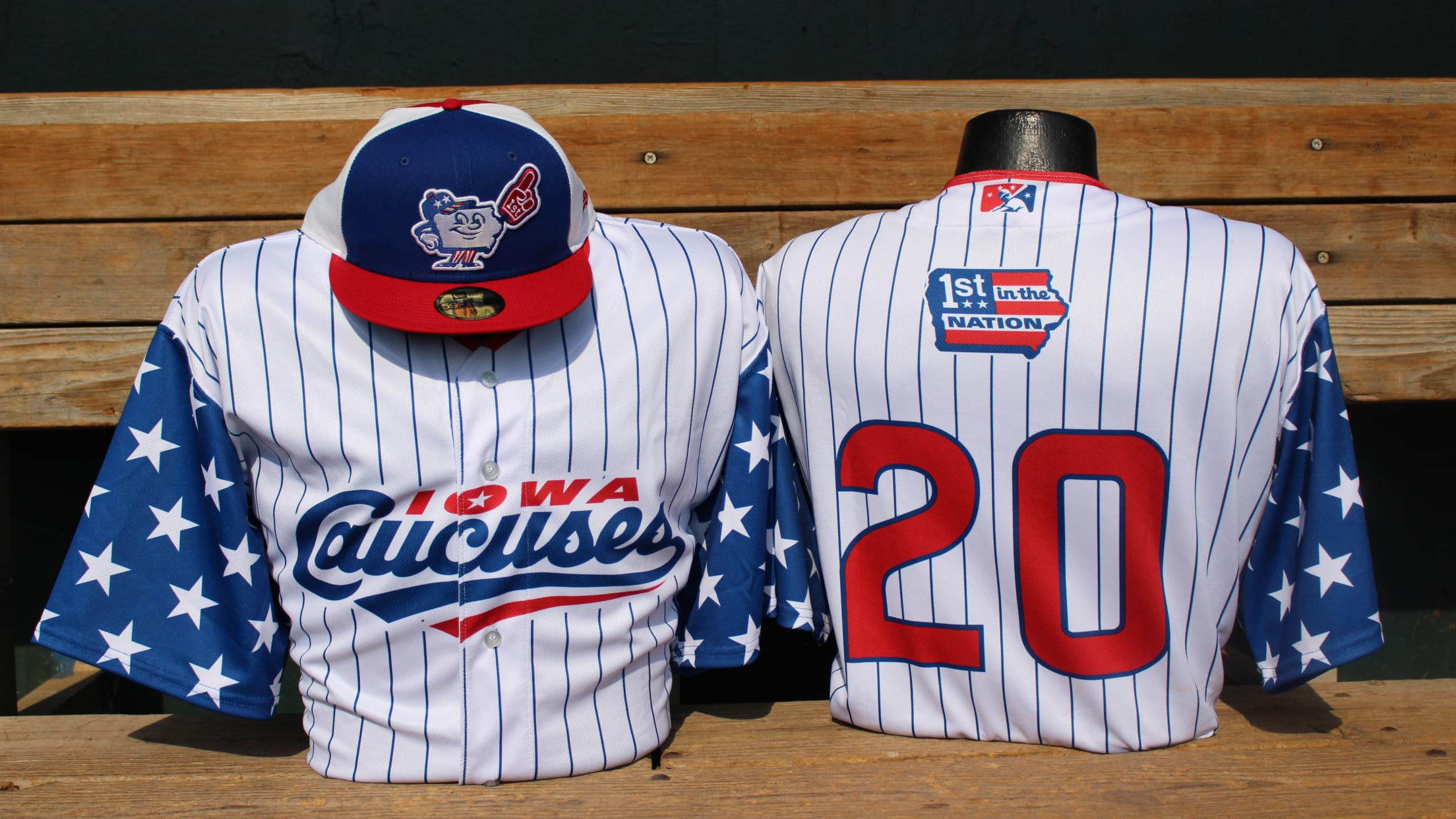 A version of this story originally ran on MiLB.com in 2019, at the time of the I-Cubs' inaugural appearance as the Caucuses. On Sunday, the Iowa Cubs are assuming an identity that checks off all the boxes. The Cubs, a Des Moines-based Pacific Coast League entity, are celebrating their state's
Certified fresh: The RubberDucks of Akron
"All Out 90s" night celebrated in front of packed house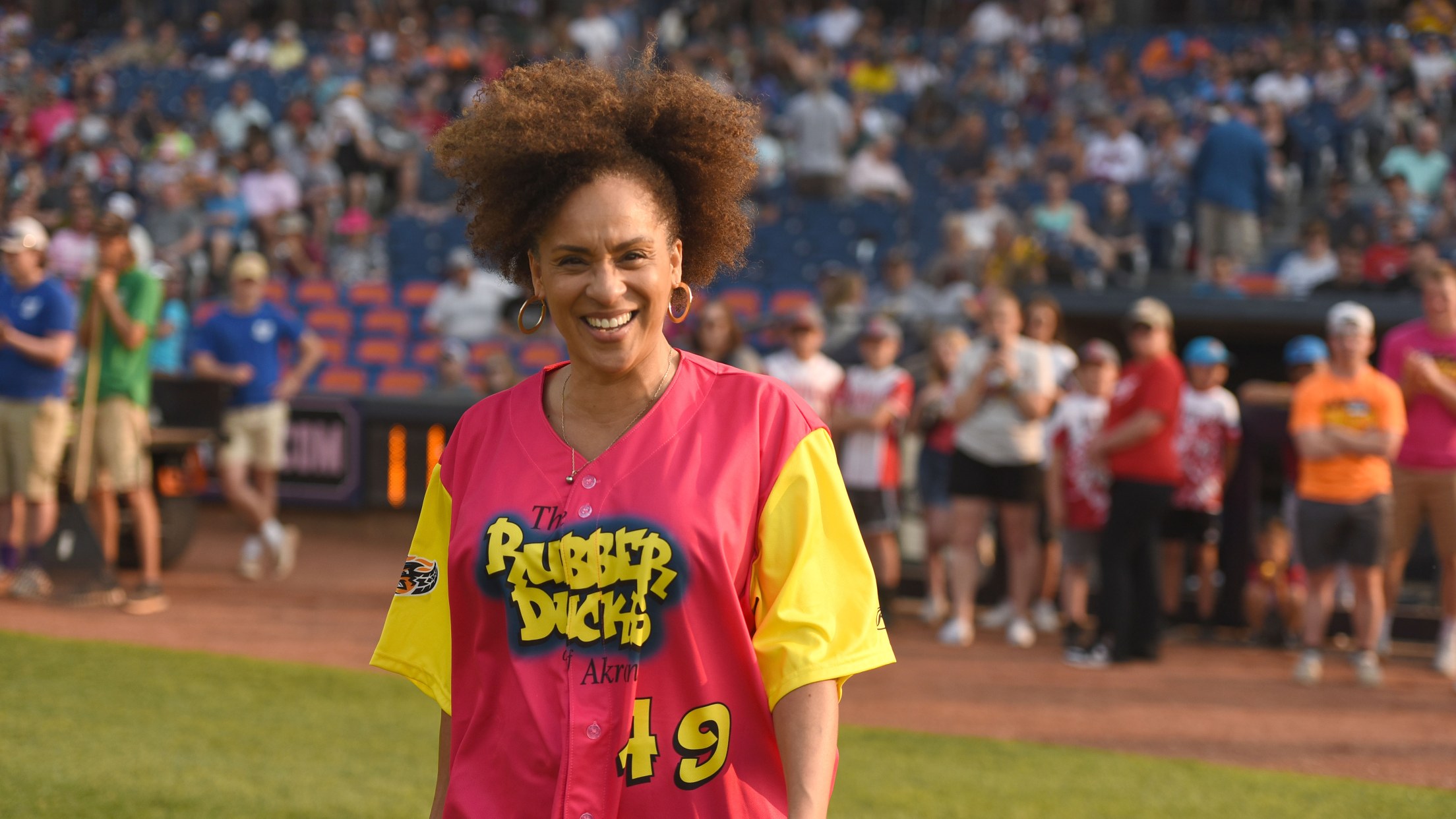 Now this is a story all about how the Akron RubberDucks were flipped-turned upside down, so please take a minute and sit right there and I'll tell you how Akron honored "The Fresh Prince of Bel-Air." On Saturday night, Double-A Akron hosted "All Out 90s" night with a special appearance
Fort Wayne tips cap to historic women's Daisies club
Monument dedicated to female pro team Daisies unveiled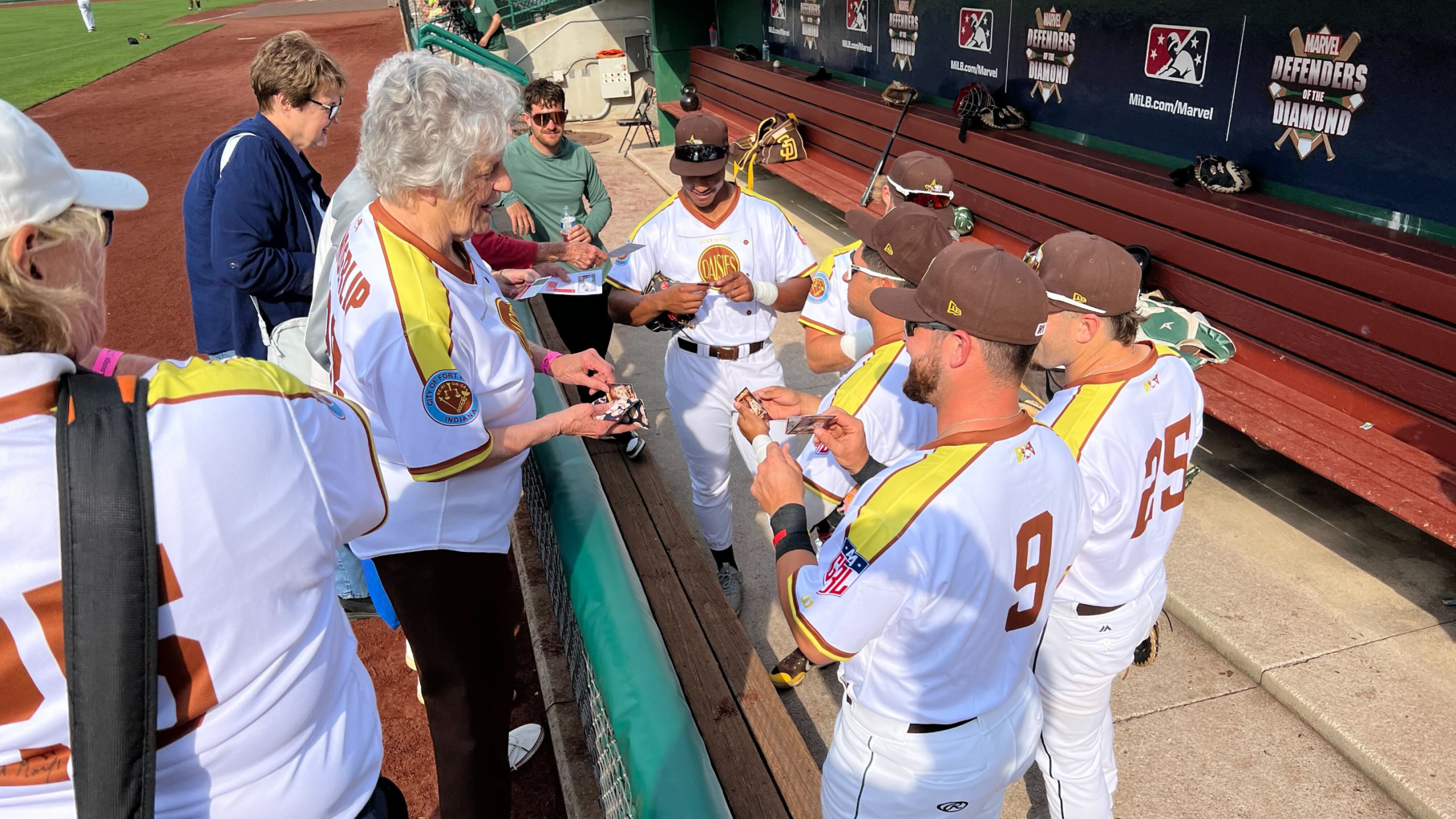 On a warm June night in northeast Indiana, Fort Wayne's Parkview Field was full of daisies. The Daisies of the All-American Girls Professional Baseball League, to be exact. The High-A TinCaps honored the city's AAGPBL team on Saturday, wearing replica jerseys and unveiling a monument dedicated to the club that
Soderstrom homerin' away again for Aviators
Top-ranked A's prospect swats two taters in Margaritaville threads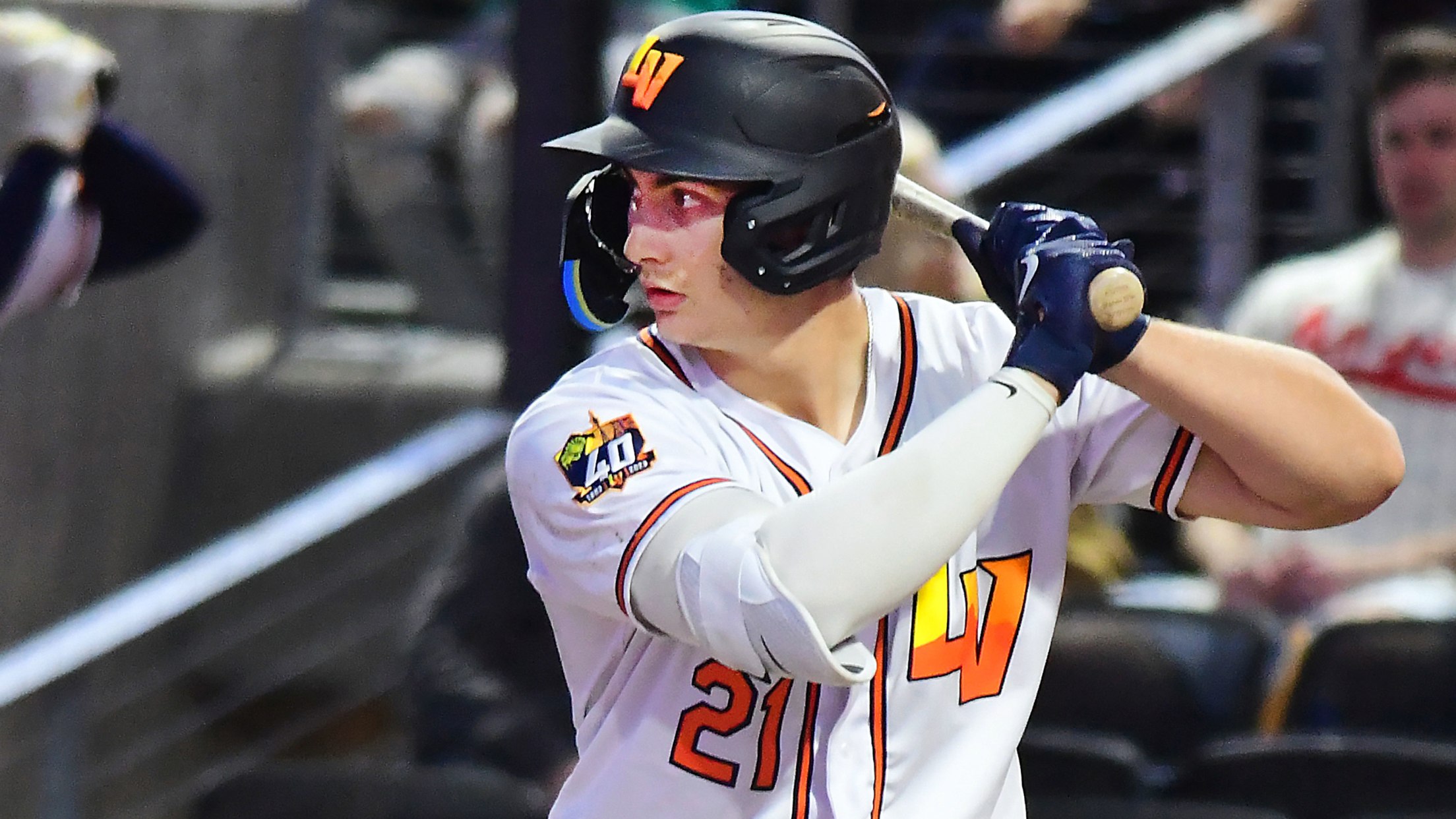 Welcome to Margaritaville, where it's always 5 o'clock, the jerseys (and vibes) are crisp and apparently, Tyler Soderstrom is launching baseballs into orbit. The top-ranked Athletics prospect was homerin' away again in an 11-8 Aviators victory on Saturday at Las Vegas Ballpark, as the club gave a nod to the
Louisville lightning: Elly wows with speed, power
Bats' De La Cruz activates record burners on RBI knock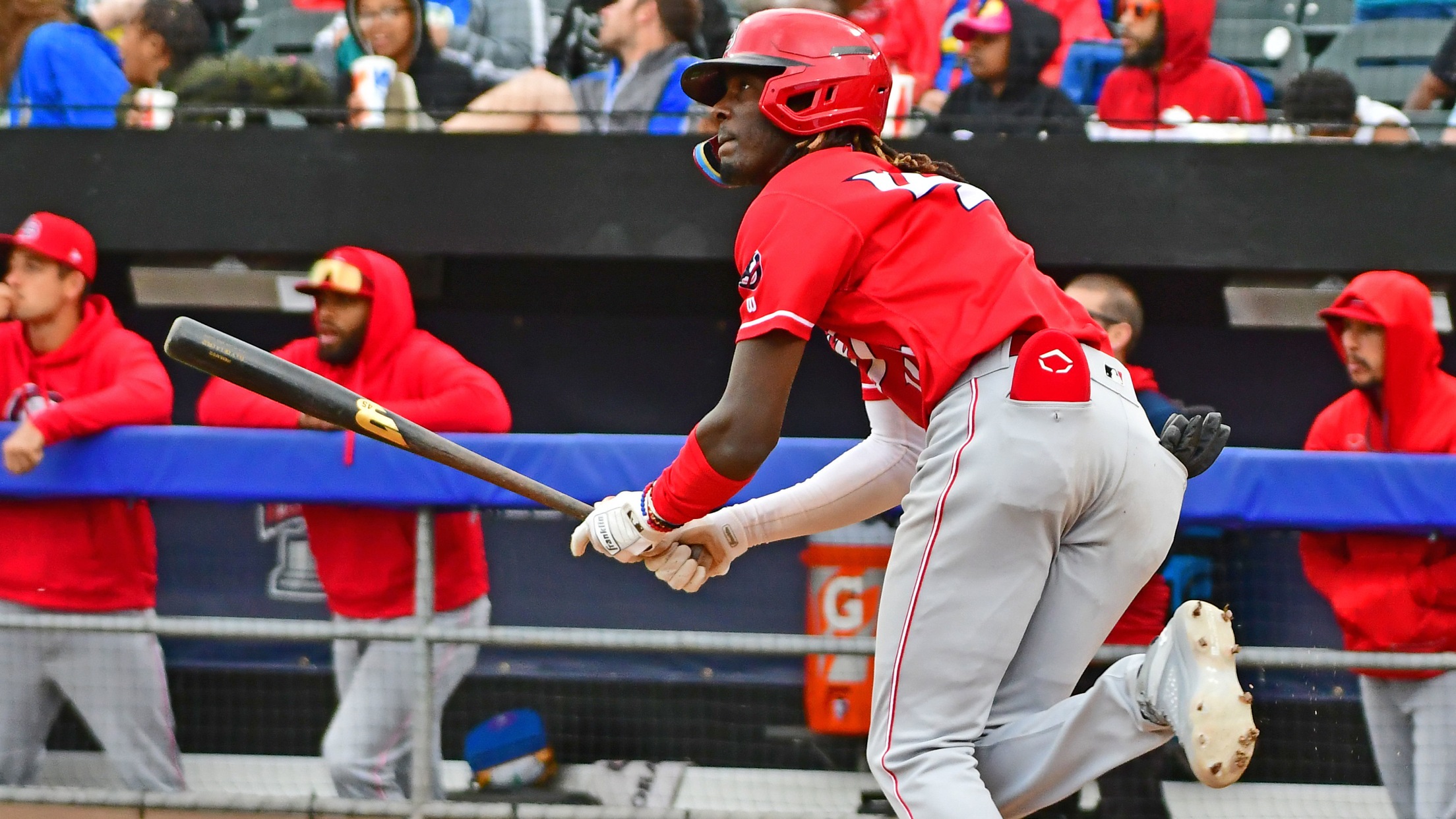 Top-ranked Reds prospect Elly De La Cruz's game is defined by speed. MLB Pipeline's No. 4 overall prospect, De La Cruz boasts high exit velocities off the bat, zips the baseball from the left side of the infield to first inexplicably fast and also can get around the bases quicker
Ben's Biz: A night of High-"Eh" baseball in Vancouver
Ben Hill goes north of the border to majestic British Columbia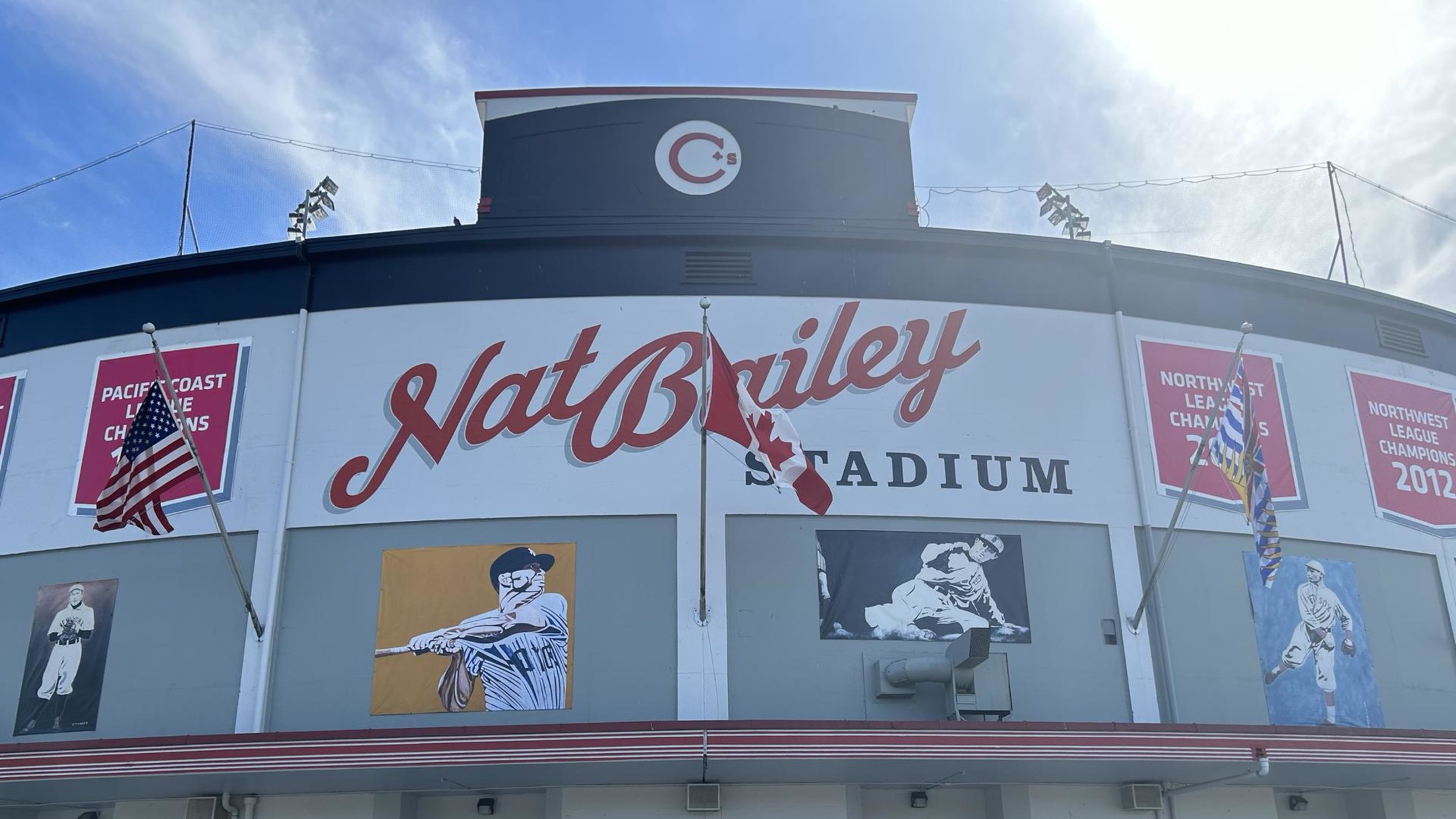 This is an excerpt from the latest edition of the Ben's Biz Beat Newsletter, bringing Minor League Baseball business and culture news to your inbox each and every Thursday. Check out the full newsletter HERE. Subscribe HERE.
Podcast: Honoring AAGPBL's Daisies in Fort Wayne
TinCaps set to honor local AAGPBL club, the Fort Wayne Daisies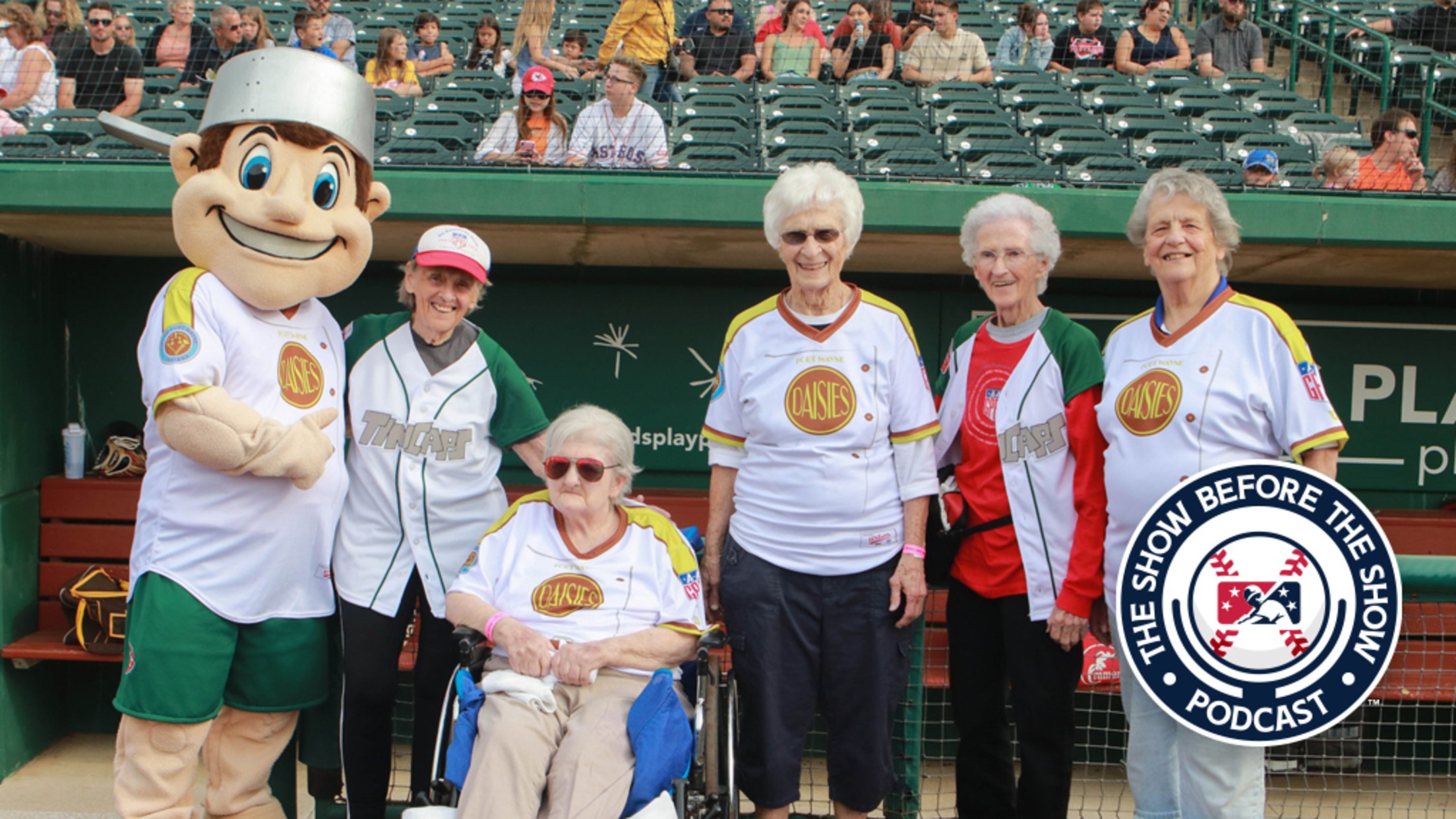 Check out the latest episodes of The Show Before the Show, MiLB.com's official podcast. A segment rundown is listed below, in case you want to skip to a particular section. Like the podcast? Subscribe, rate and review on Apple Podcasts. The podcast is also available via Spotify, Stitcher and other
Copa de la Diversión goes beyond the ballpark
Monarcas among clubs making connections beyond the ballpark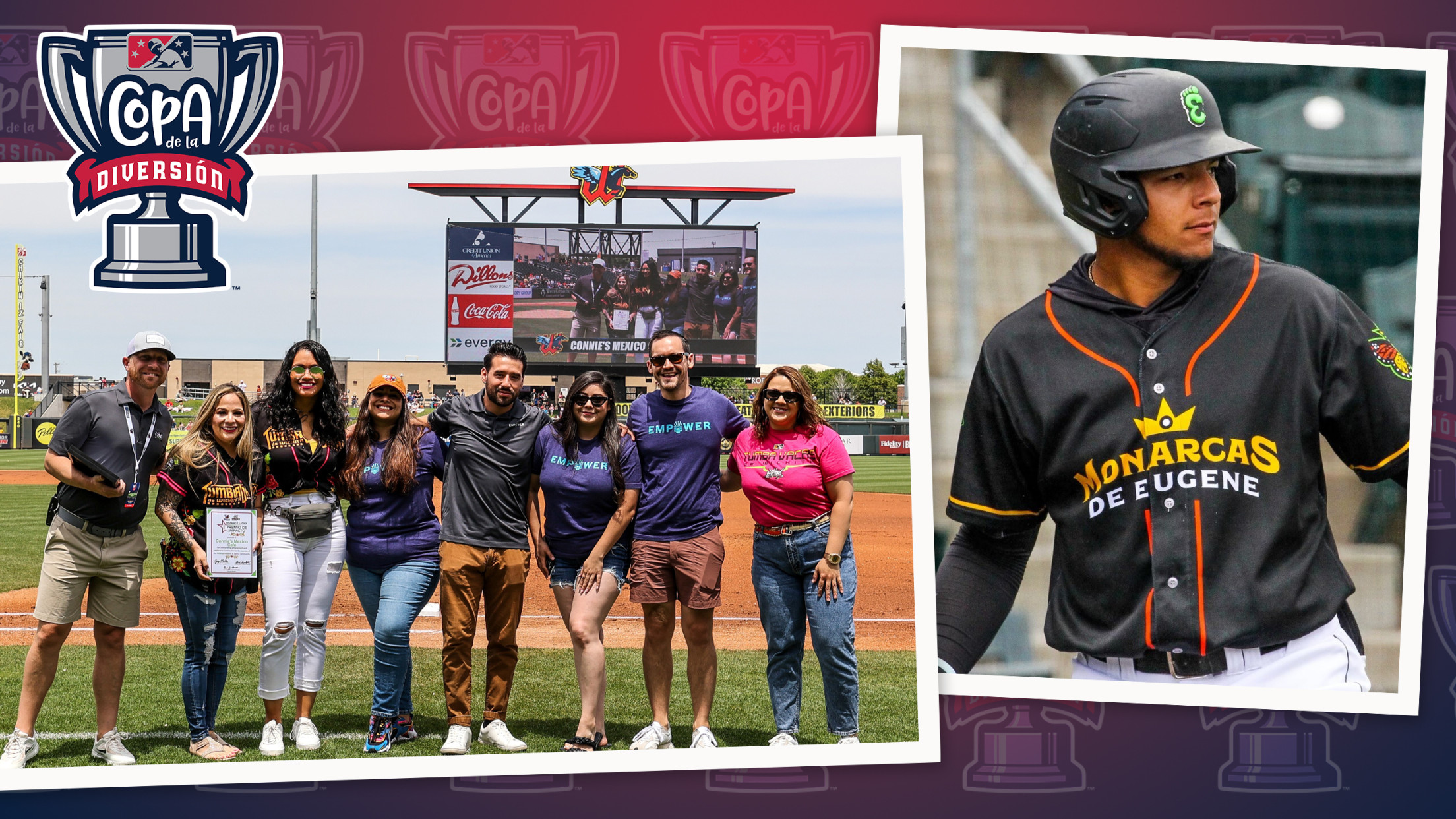 Copa de la Diversión is a multi-faceted fan engagement platform focused on embracing the cultures and values that resonate most with local Latino/a communities. Indeed, some of the greatest success stories within Copa -- sponsored by Nationwide, the platform's official insurance partner -- relate to each club's ability to make
Cartaya starts June like he ended May, with a HR
No. 1 Dodgers prospect goes yard in fourth consecutive game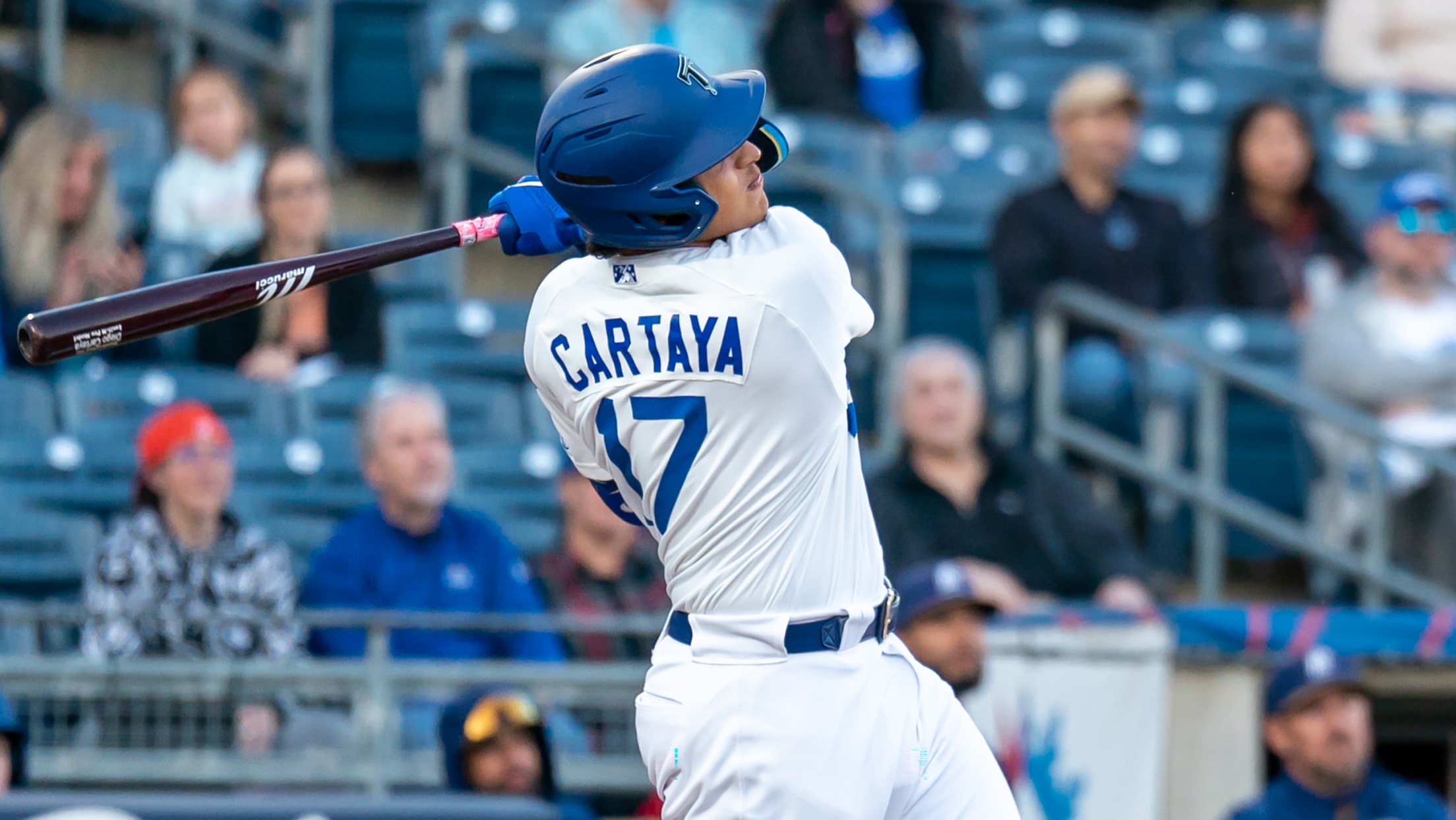 Diego Cartaya, the top-ranked prospect in the Dodgers' organization, has been as potent offensively as advertised over his last eight outings with Double-A Tulsa. While he may have started the season with a .190/.288/.337 slash line in 26 contests, he showed up to Riverfront Stadium for Thursday night's tilt at
Wood introduces power early in Senators' tenure
Top Nats prospect's first Double-A extra-base hit is 9th HR of year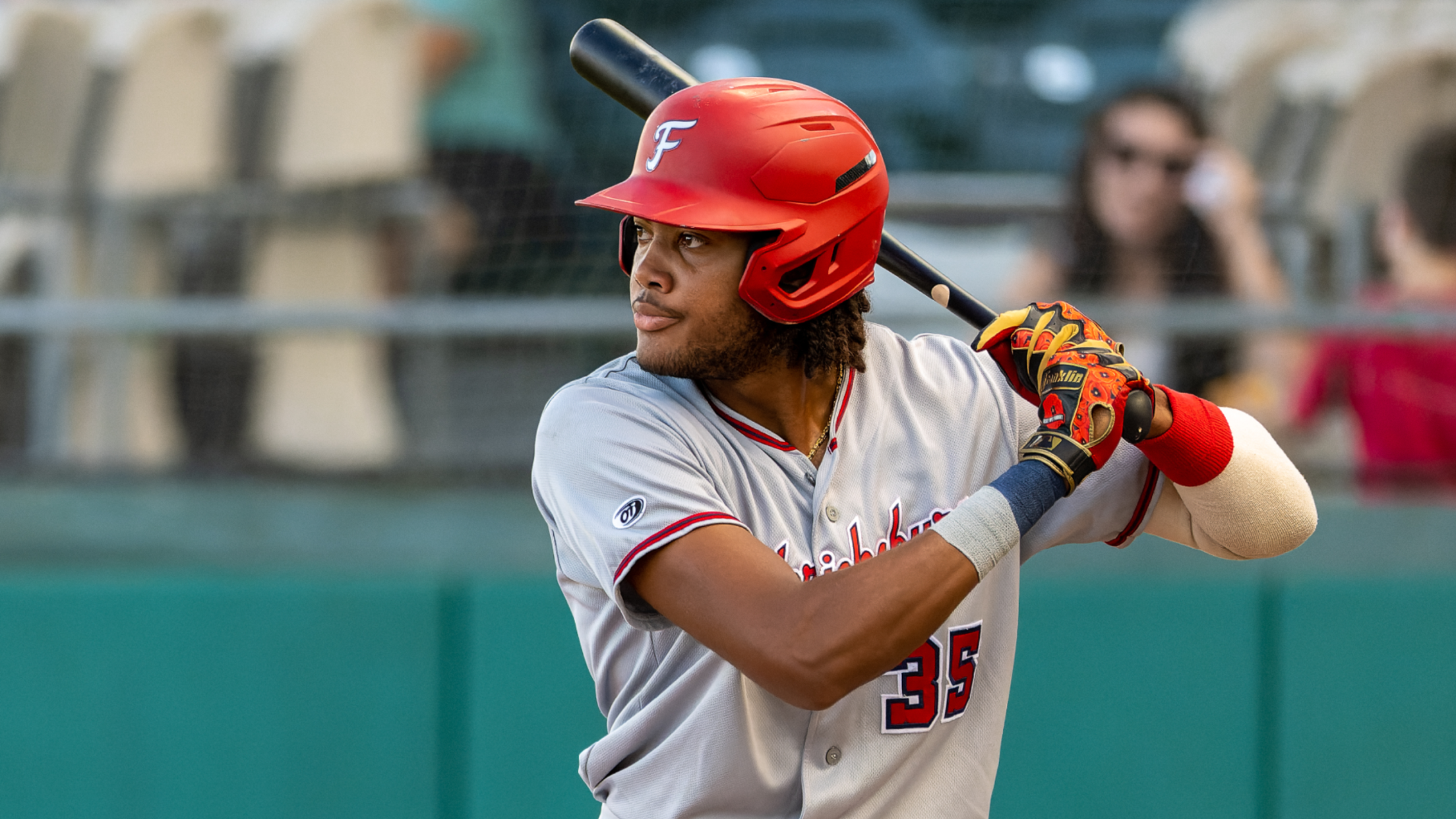 James Wood is moving on up, and moving on up with style. The top Nationals prospect clubbed his first Double-A home run on Thursday, his first extra-base hit since being promoted on May 28. Wood sports 60-grade power -- tied with his speed for his highest-graded tool -- and he
Walker, Winn find seats together for first time in '23
Cards' top two prospects go deep in same contest to spur rally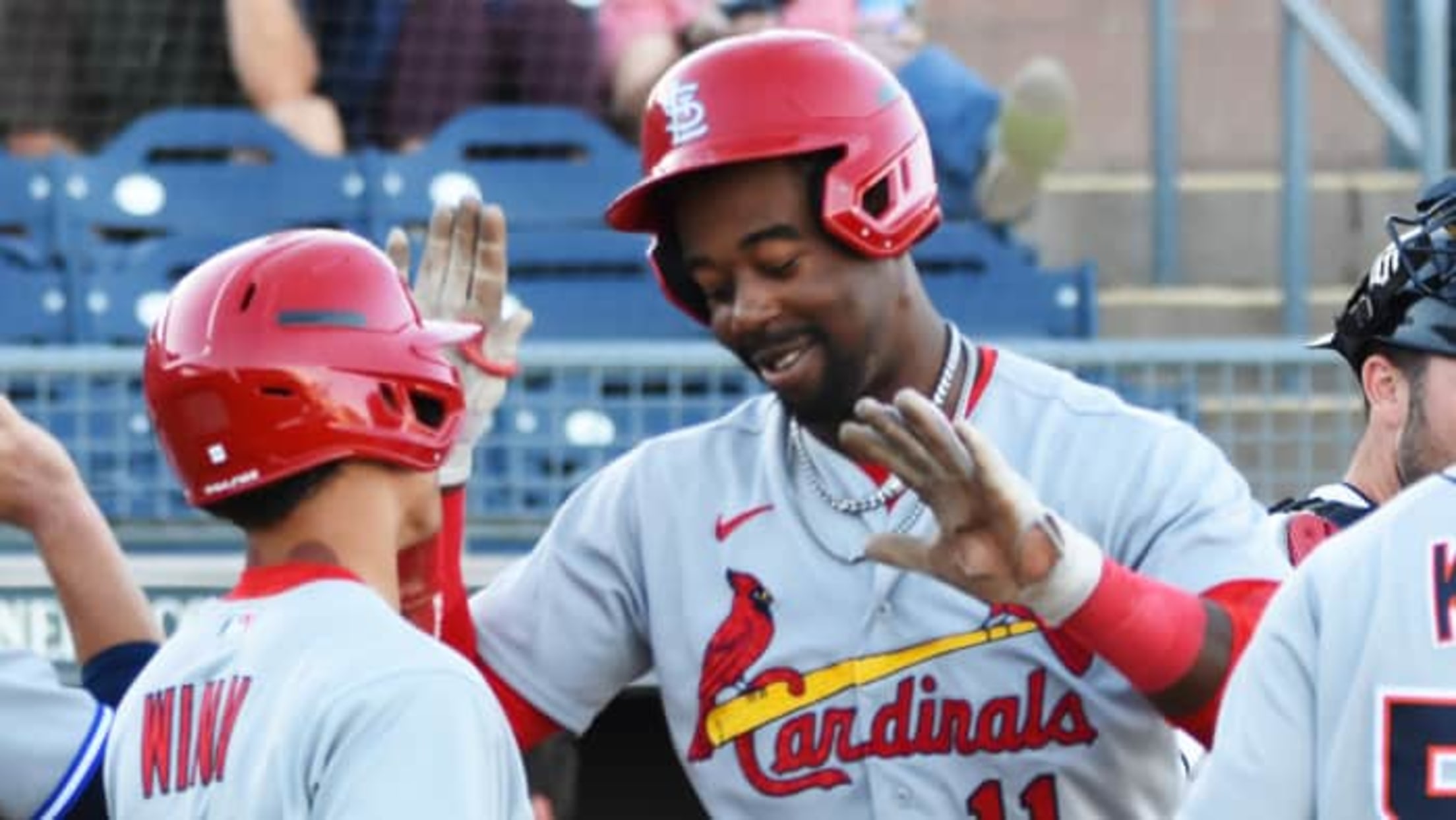 The Triple-A Memphis Redbirds delivered a 1-2 punch to the Omaha Storm Chasers Wednesday night, with the top two Cardinals prospects each going yard. Jordan Walker, the top prospect in baseball, and MLB No. 38 Masyn Winn hit their fourth and six homers, respectively, at the level on the season.
Jays' Spain goes from US hockey to Canadians baseball
Blue Jays prospect grew up on ice, now takes the field in Vancouver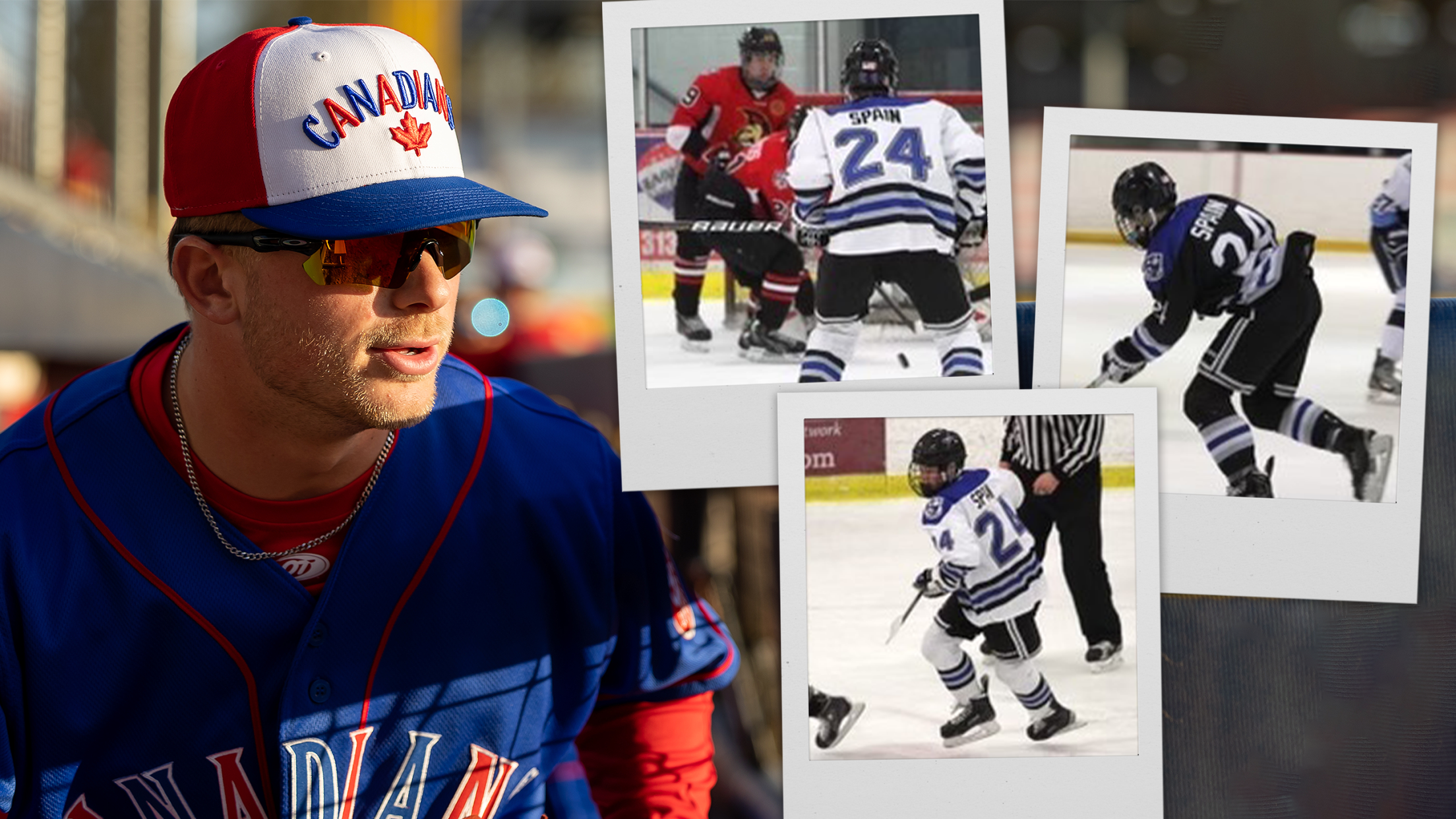 Garrett Spain grew up playing hockey in the United States, where baseball is the national pastime. These days, he's playing professional baseball in Canada. It's funny how life works out. Spain, an outfielder selected by the Toronto Blue Jays in the 15th round of the 2021 Draft, is currently in