Have a cow with this club on Ghosts of the Minors
How the Beatrice Milkskimmers went out to pasture in the 1910s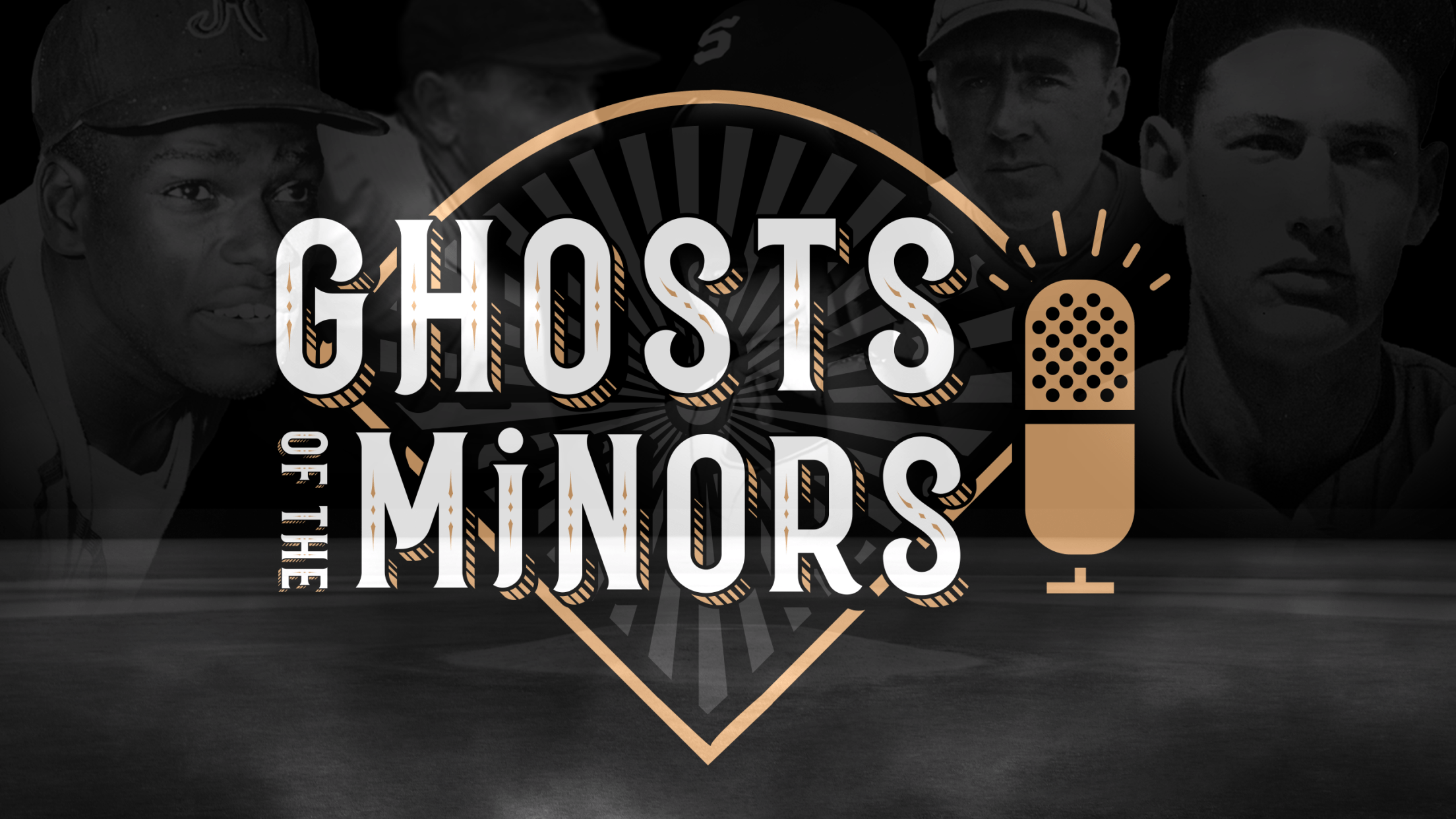 Welcome to the silent edition of Ghosts of the Minors, adapted from the segment from The Show Before the Show Podcast that asks you to identify a historical Minor League team hidden among two phonies. Here, we skip the quiz element and speed headlong into the past for a quick
Road to The Show™: Red Sox prospect Rafaela
Show-stopping athleticism fuels breakout for No. 86 prospect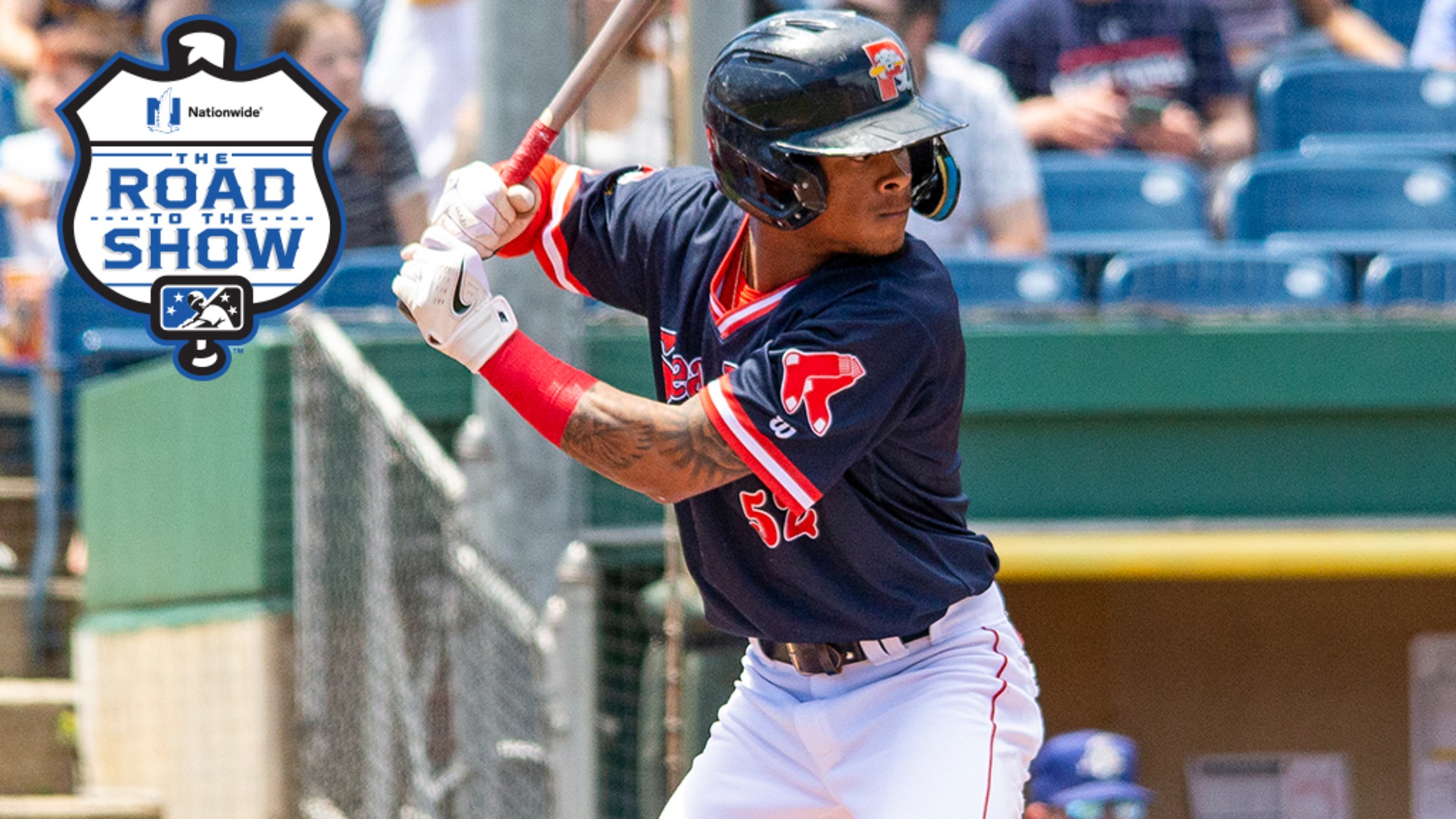 Each week, MiLB.com profiles an elite prospect by chronicling the steps he's taken toward achieving his Major League dream. Here's a look at third-ranked Red Sox prospect Ceddanne Rafaela. For more stories about players on The Road to The Show, click here. Ceddanne Rafaela stole the show on a frequent
Braves prospect Dean savoring time in winter ball
Braves outfield prospect making most of his experience in Mexico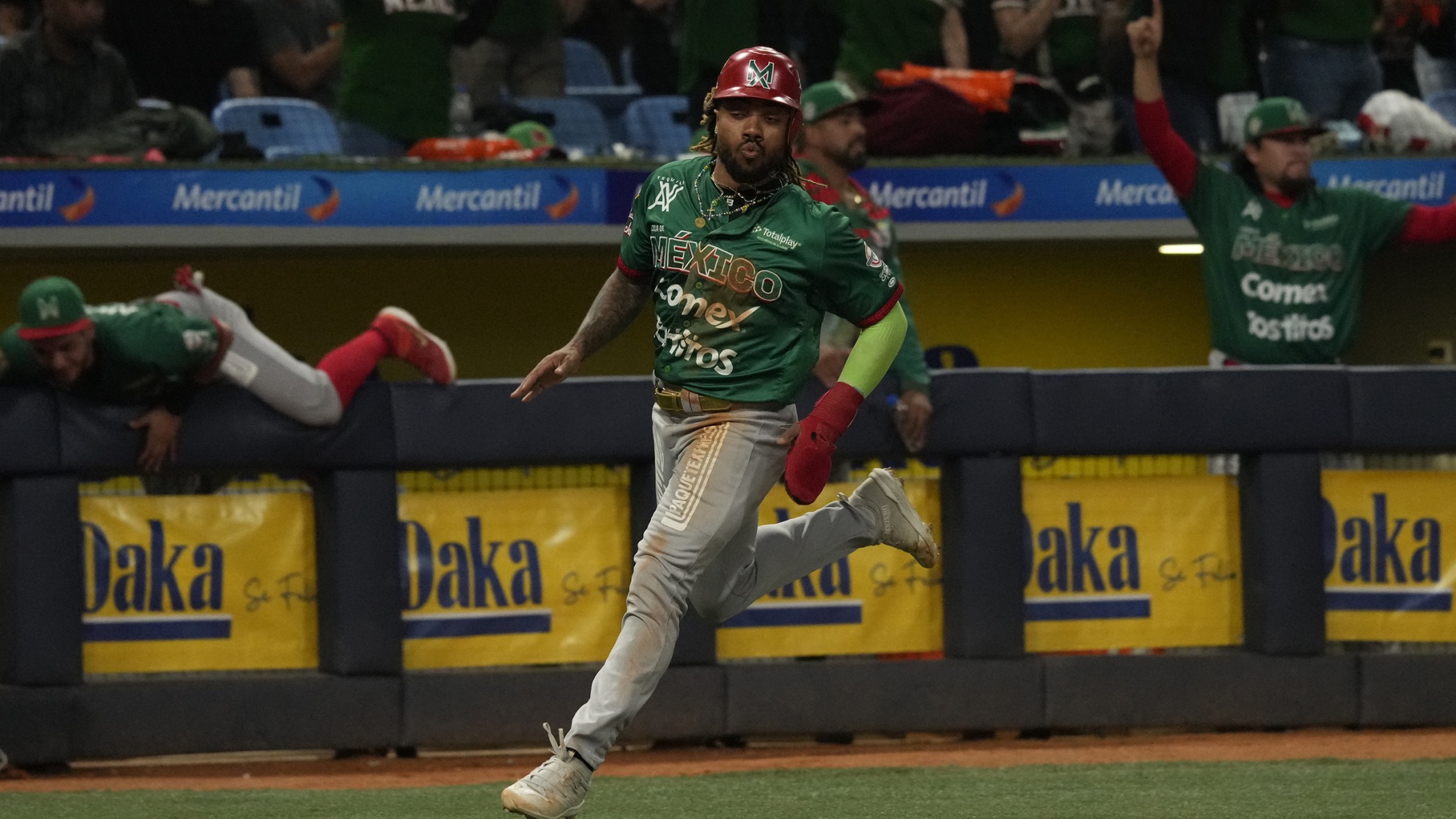 The foundation to become a boy of summer is often created in the dead of winter. For Justin Dean, it's all part of the path to the Major Leagues. Having reached the precipice of The Show last season, the Braves' outfield prospect understands baseball doesn't end when the shadows grow
RoughRiders: 9 questions with right-hander Church
For Black History Month, we sat down with the 2022 Riders reliever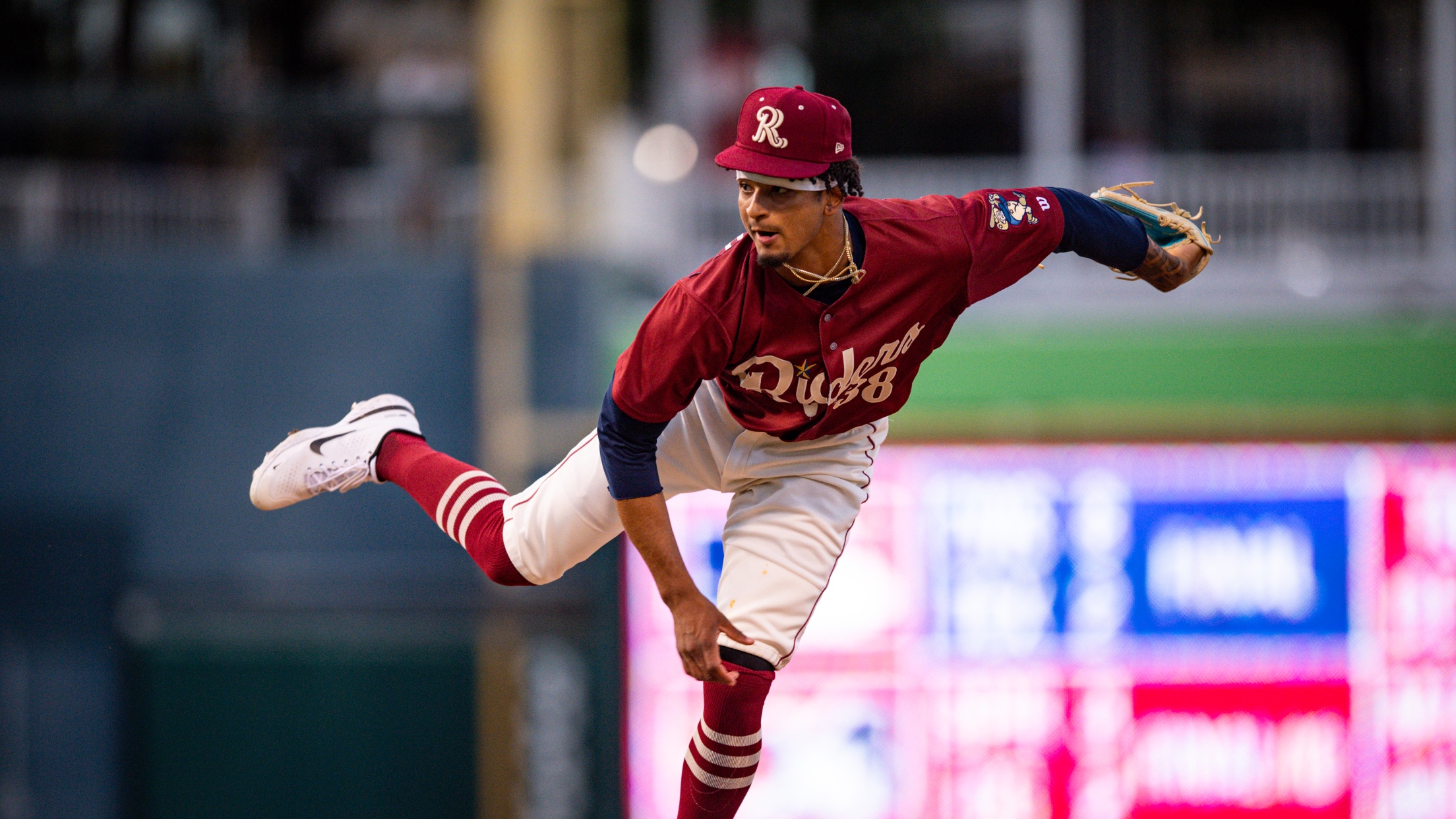 In celebration of Black History Month, broadcaster Zach Bigley sat down with 2022 RoughRiders reliever Marc Church for a conversation about his career and the impact he has had on his community in Atlanta, Georgia. In keeping with Minor League Baseball's "The Nine" initiative, Church answered nine wide-ranging questions about
Worcester celebrates Negro Leagues at annual event
With the Worcester Public Library's "Buck O'Neil…Right On Time" exhibit adorning the background, the Worcester Red Sox were joined via Zoom last week by roughly 1,500 Worcester Public School students to commemorate Jackie Robinson's birthday on the eve of Black History Month. It was the 21st consecutive year that the
Angels' battery O'Hoppe, Silseth bond in Rocket City
Pitcher, catcher dominated for Rocket City in 2022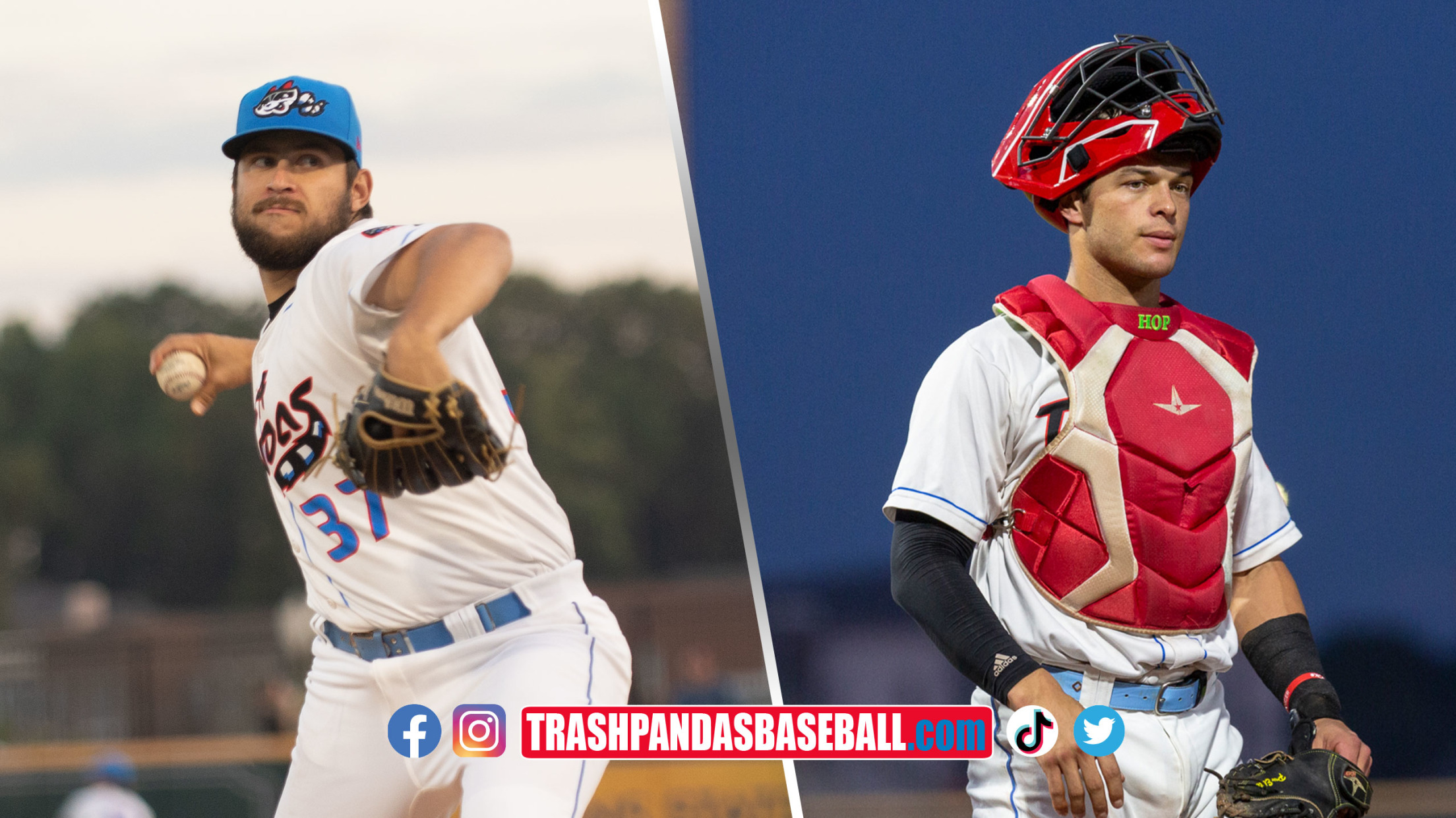 On Sunday, August 21 at Toyota Field, Rocket City Trash Pandas starter Chase Silseth had uncharacteristically allowed back-to-back home runs as the visiting Chattanooga Lookouts jumped out to a 3-0 lead in the fourth. While he had a moment of disappointment in the dugout later in the game, Silseth knew
Blue Wahoos: 9 questions with shortstop Nuñez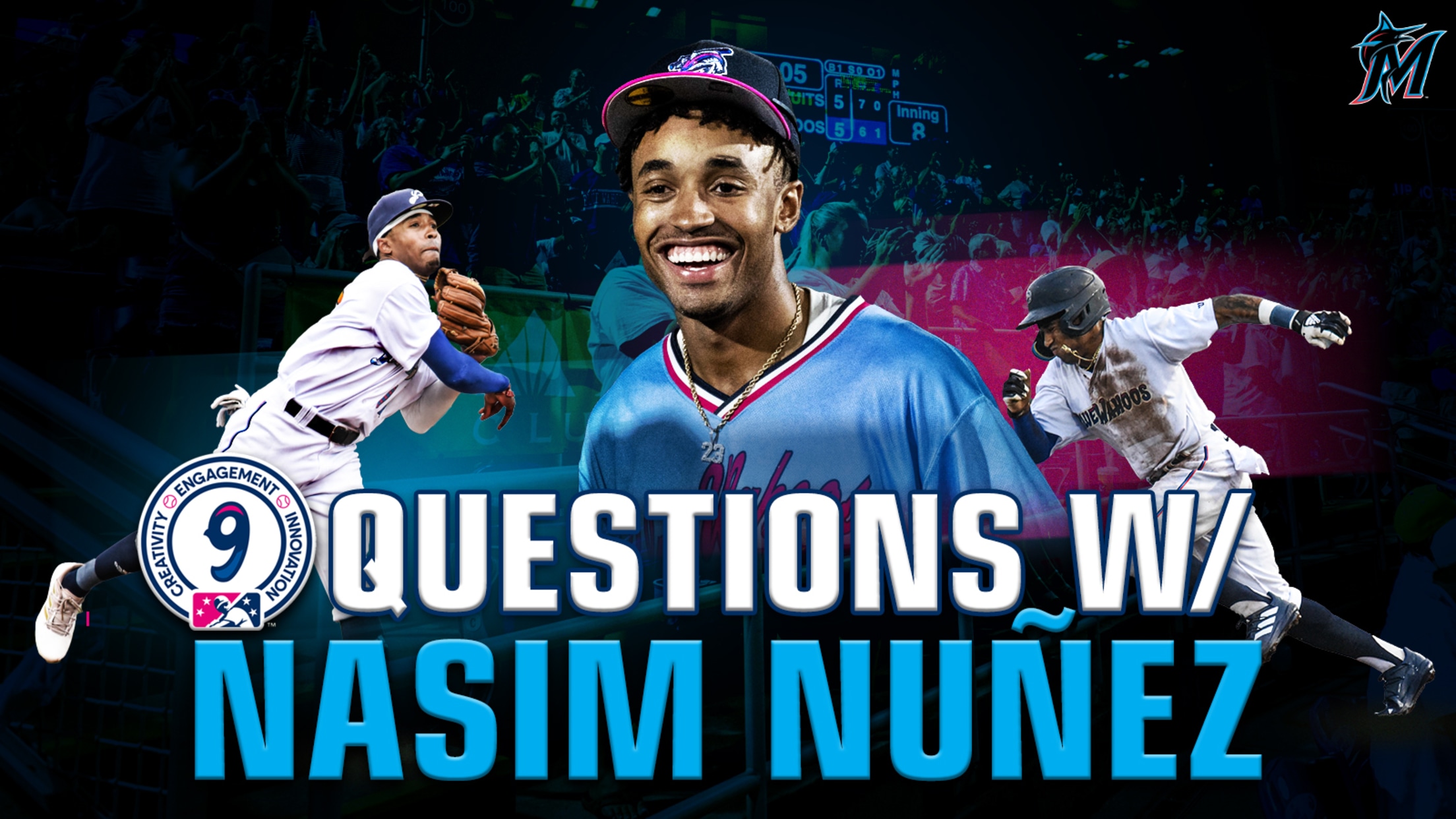 Nasim Nuñez was the starting shortstop on the Pensacola Blue Wahoos' 2022 Southern League championship team, and as he prepares for the 2023 season he took some time out of his busy schedule to join broadcaster Erik Bremer for a conversation to kick off Black History Month. In keeping with
Bulls remember Hall of Famer Morgan's year in Durham
Future Hall of Famer's only season in Durham was a memorable year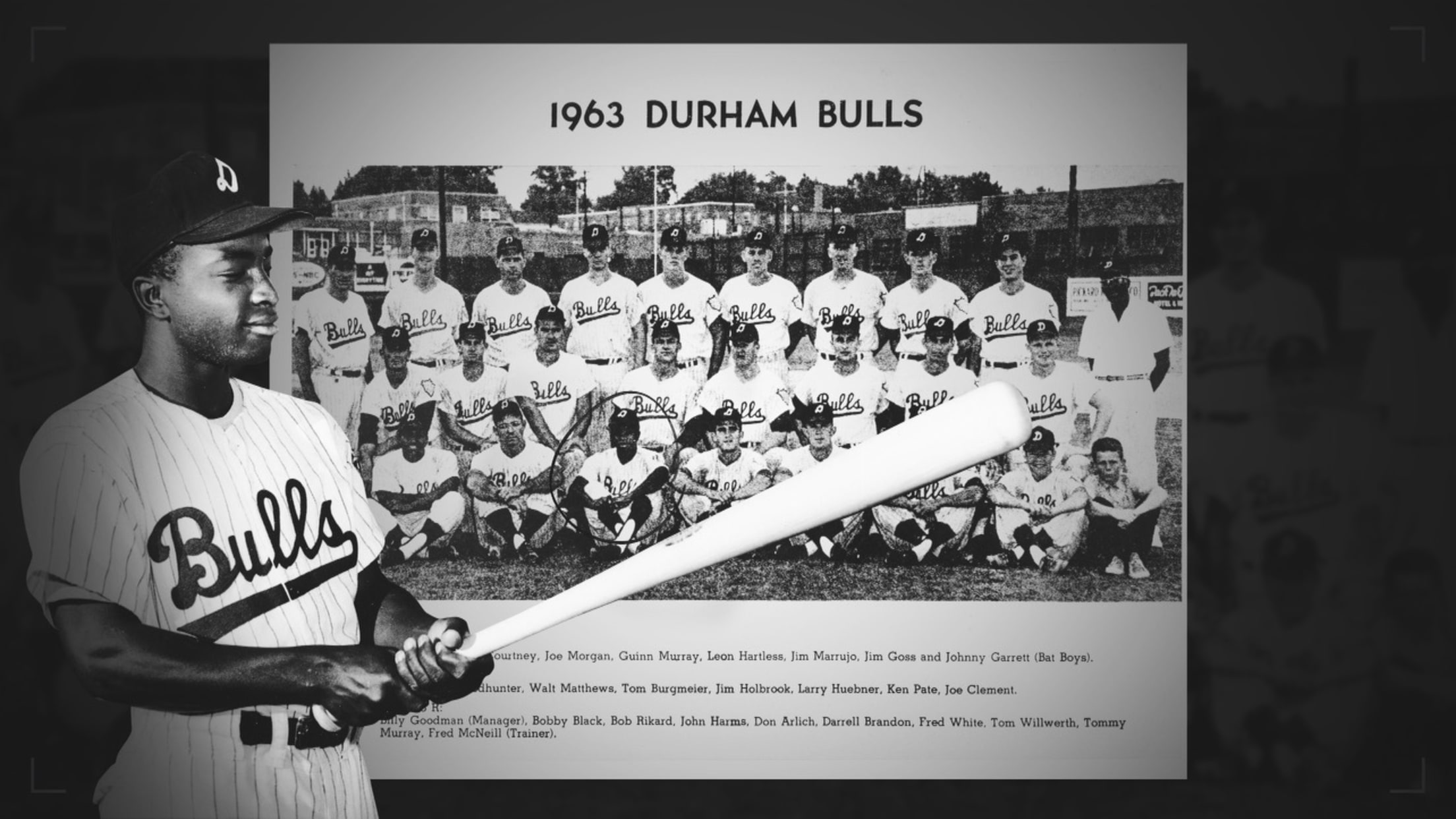 Joe Leonard Morgan, known affectionately as "Little Joe" to Reds fans, stood tall for "The Big Red Machine" Cincinnati Reds; the team of the 1970's. He was also the first Durham Bulls player to be inducted into the National Baseball Hall of Fame in 1990. Though his time in Durham
Doskow gets called up to A's after 30 years in Minors
Sacramento's play-by-play voice since 2000 heading to Oakland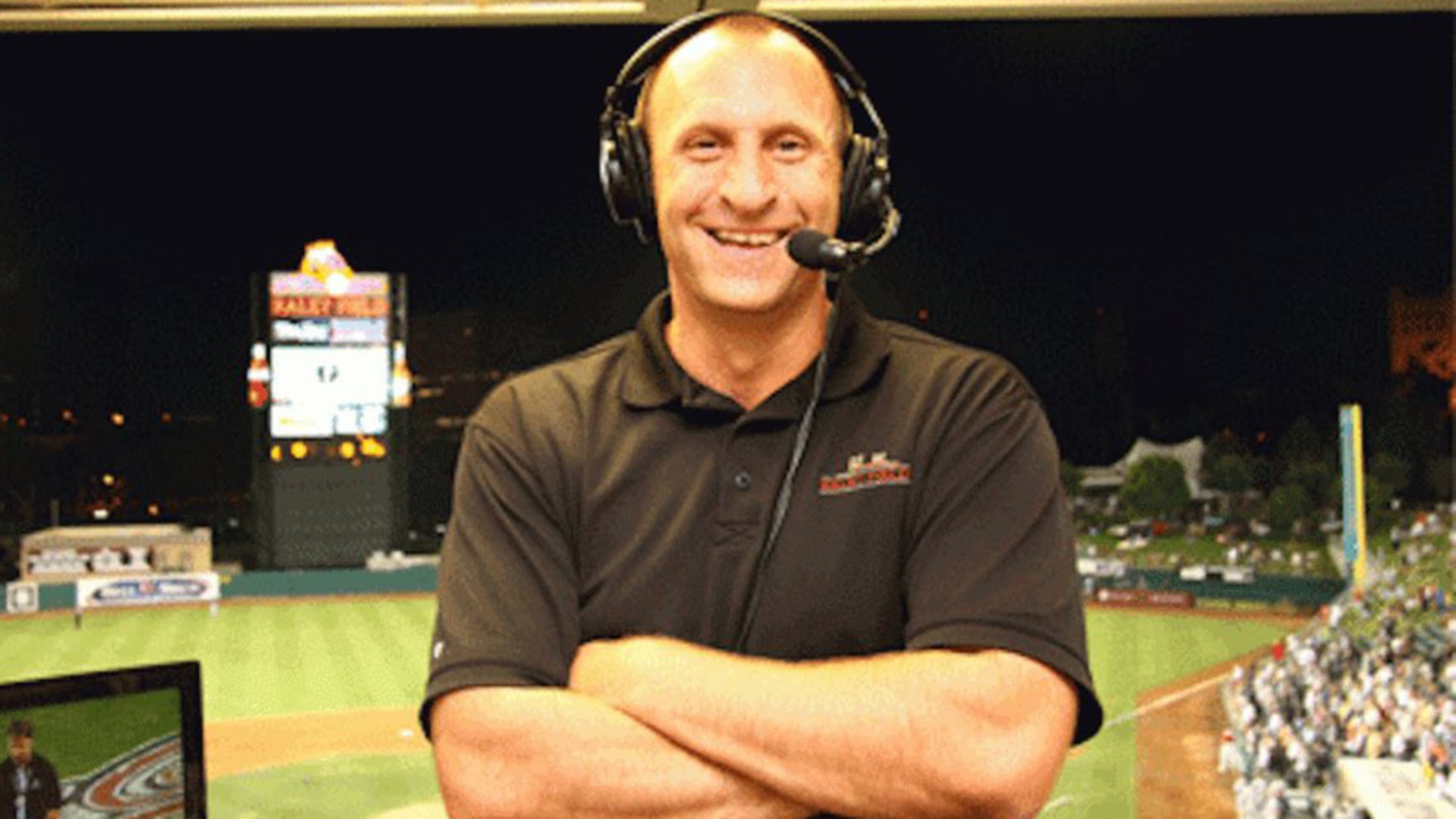 After calling Minor League games for the past 30 years, Johnny Doskow got his call to The Show on Jan. 27. The voice of the Triple-A Sacramento River Cats since 2000 will join the Oakland A's broadcast team for the upcoming season. "It's been kind of crazy, but really cool
Veteran coach Russell named Triple-A Tacoma manager
Longtime MLB player, coach and manager is 12th skipper in "Rainiers" era; Seattle Mariners also assign Brad Marcelino (hitting), Jairo Cuevas (pitching) and Eric Farris (infield/base running) to Triple-A coaching staff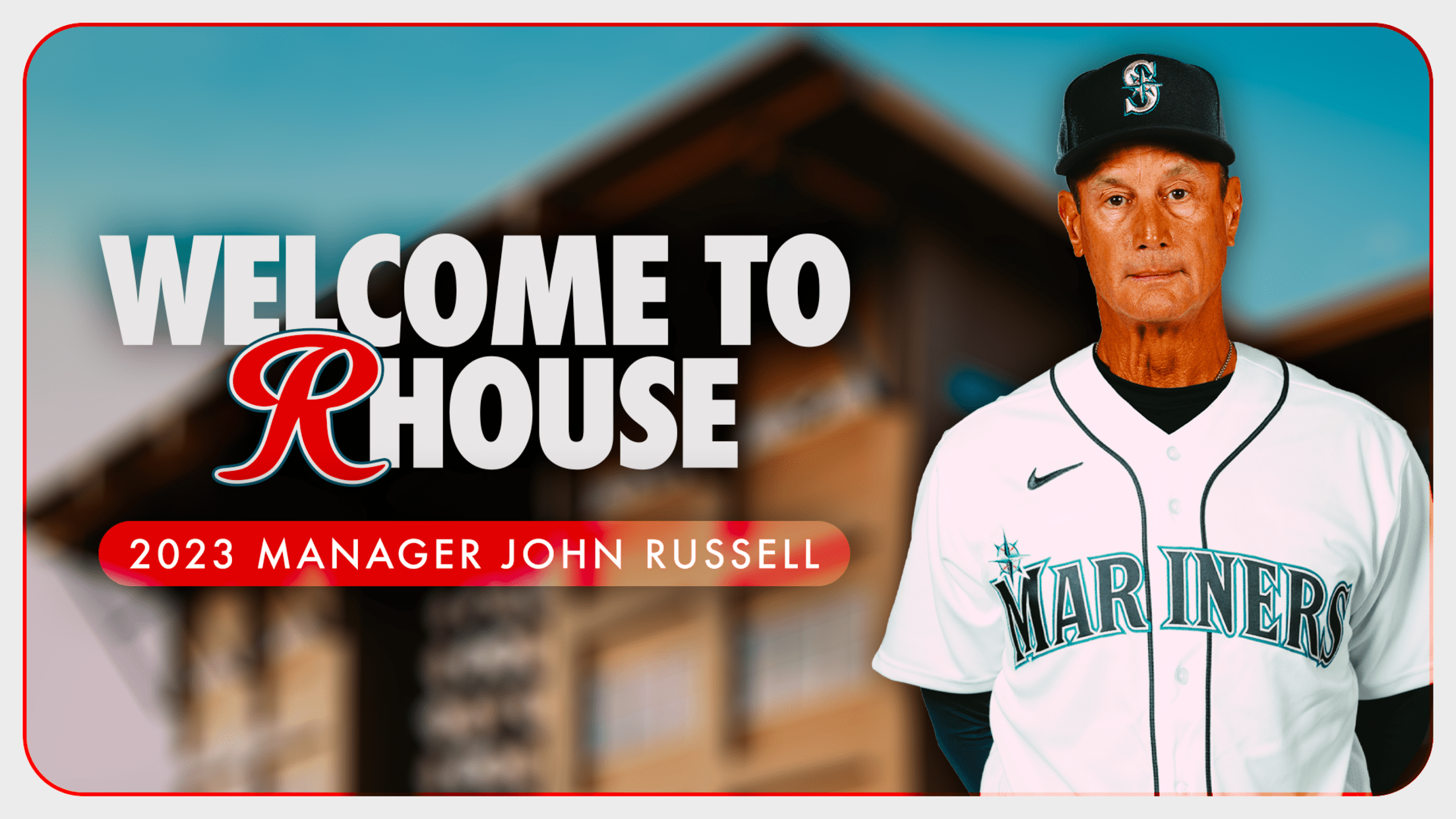 TACOMA, WA (1/23/23) – John Russell, a former MLB catcher/outfielder and field manager, has been named Tacoma Rainiers manager for 2023 by the Seattle Mariners. Russell, 62, becomes the 12th skipper of the club in the "Rainiers" era and Seattle affiliation (since 1995), and brings a wealth of experience at
MiLB clubs announce Black history initiatives
Teams building on 'The Nine' platform in February and beyond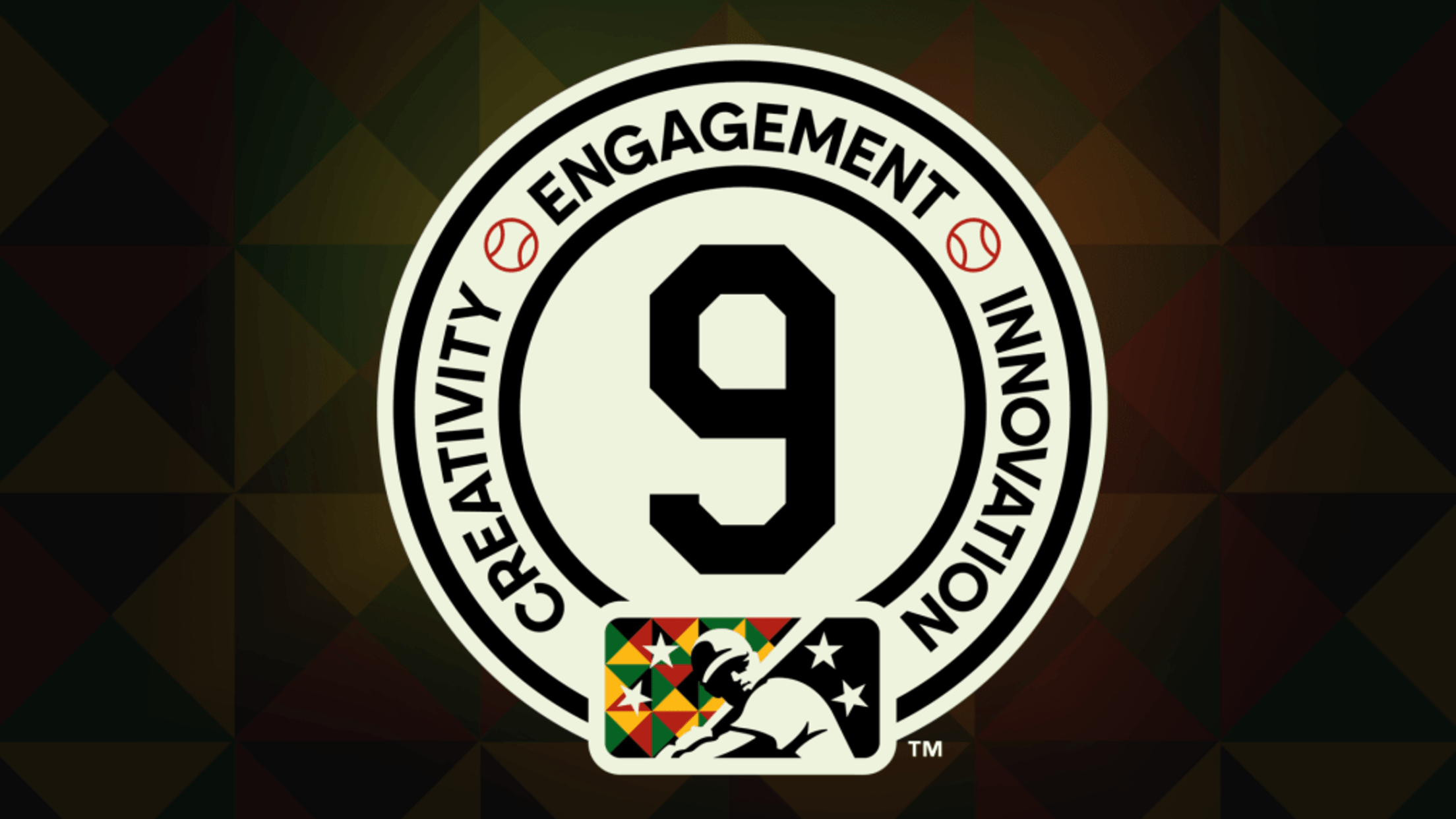 This February and throughout the 2023 season, clubs across Minor League Baseball will celebrate Black History Month in their communities as part of MiLB's The Nine initiative. Here's a look at what some teams have planned:
Cyclones broadcaster Raad joins Mets radio booth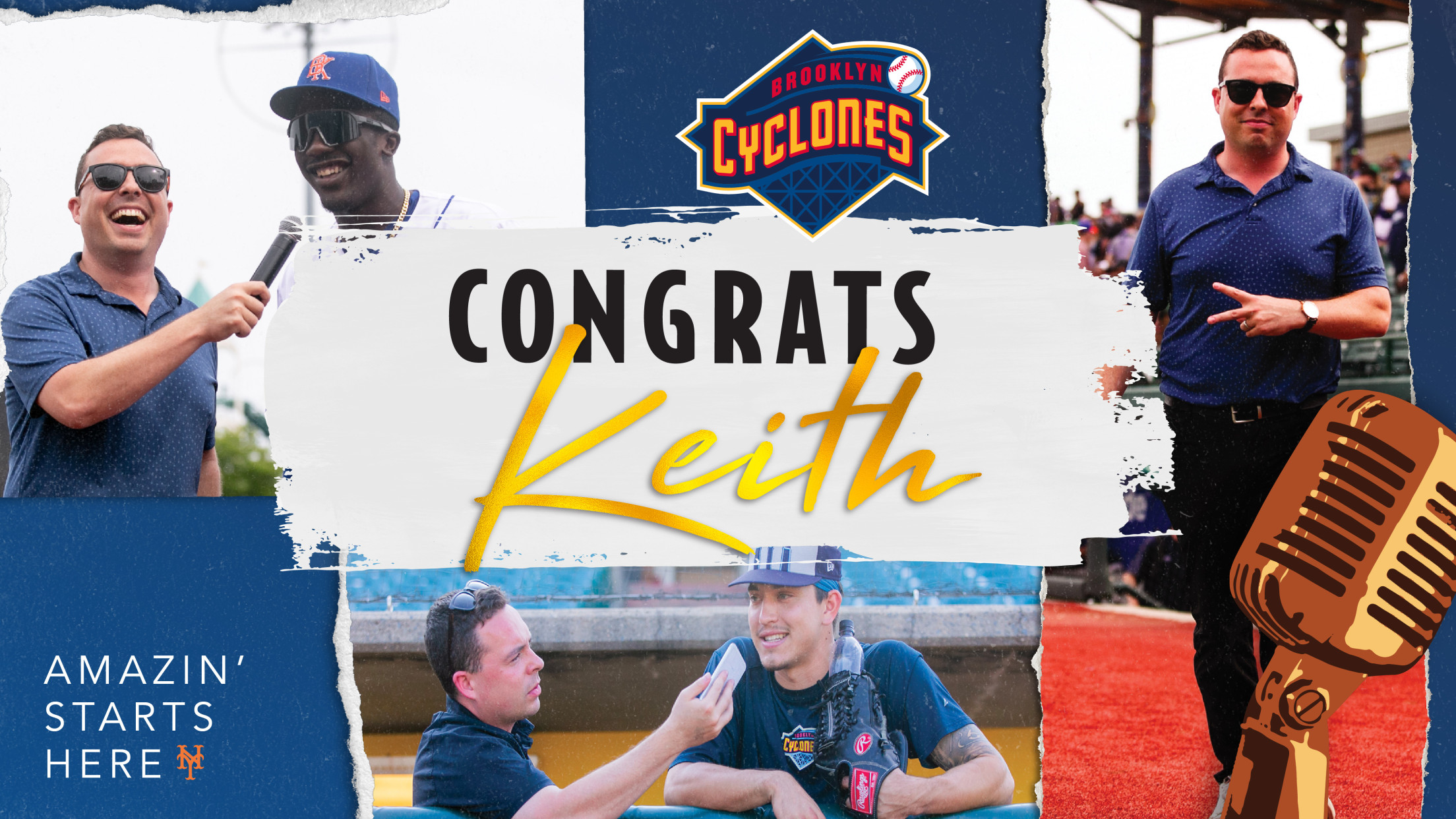 Brooklyn, NY – February 6, 2023 – The Brooklyn Cyclones, High-A Affiliate of the New York Mets, are thrilled to announce that longtime radio broadcaster Keith Raad has accepted a broadcasting position with the New York Mets as a member of their radio broadcast team. Raad will call games on
Balkovec returns for second season as Tampa skipper
Rachel Balkovec returns for second season as Manager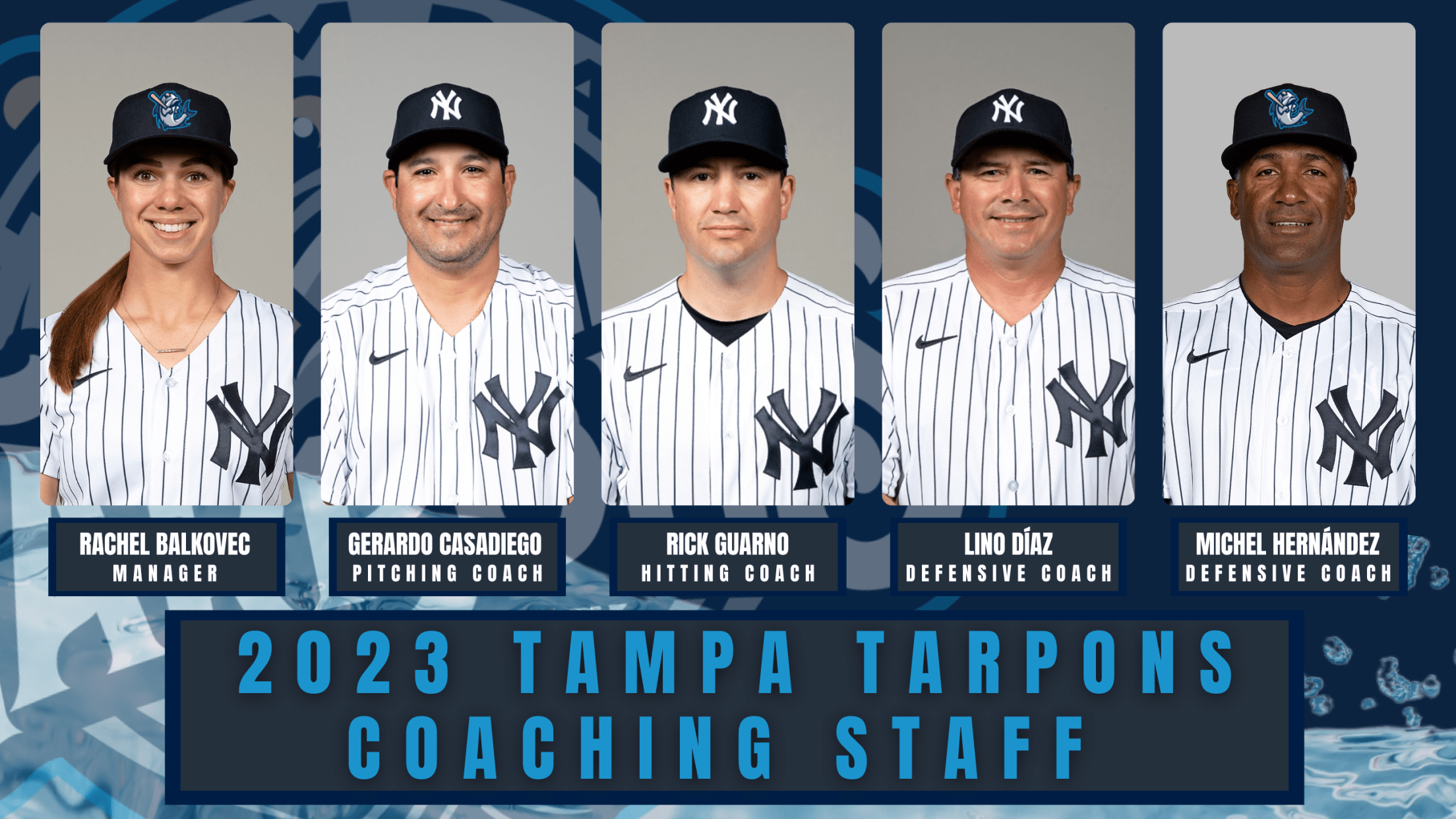 TAMPA, Fla. - The New York Yankees have announced the Tampa Tarpons' 2023 coaching staff, led by second year manager Rachel Balkovec.
Wisconsin unveils Lake Winnebago Shantymen identity
Wisconsin Timber Rattlers and Fond du Lac Dock Spiders to share Shantymen name for a game in 2023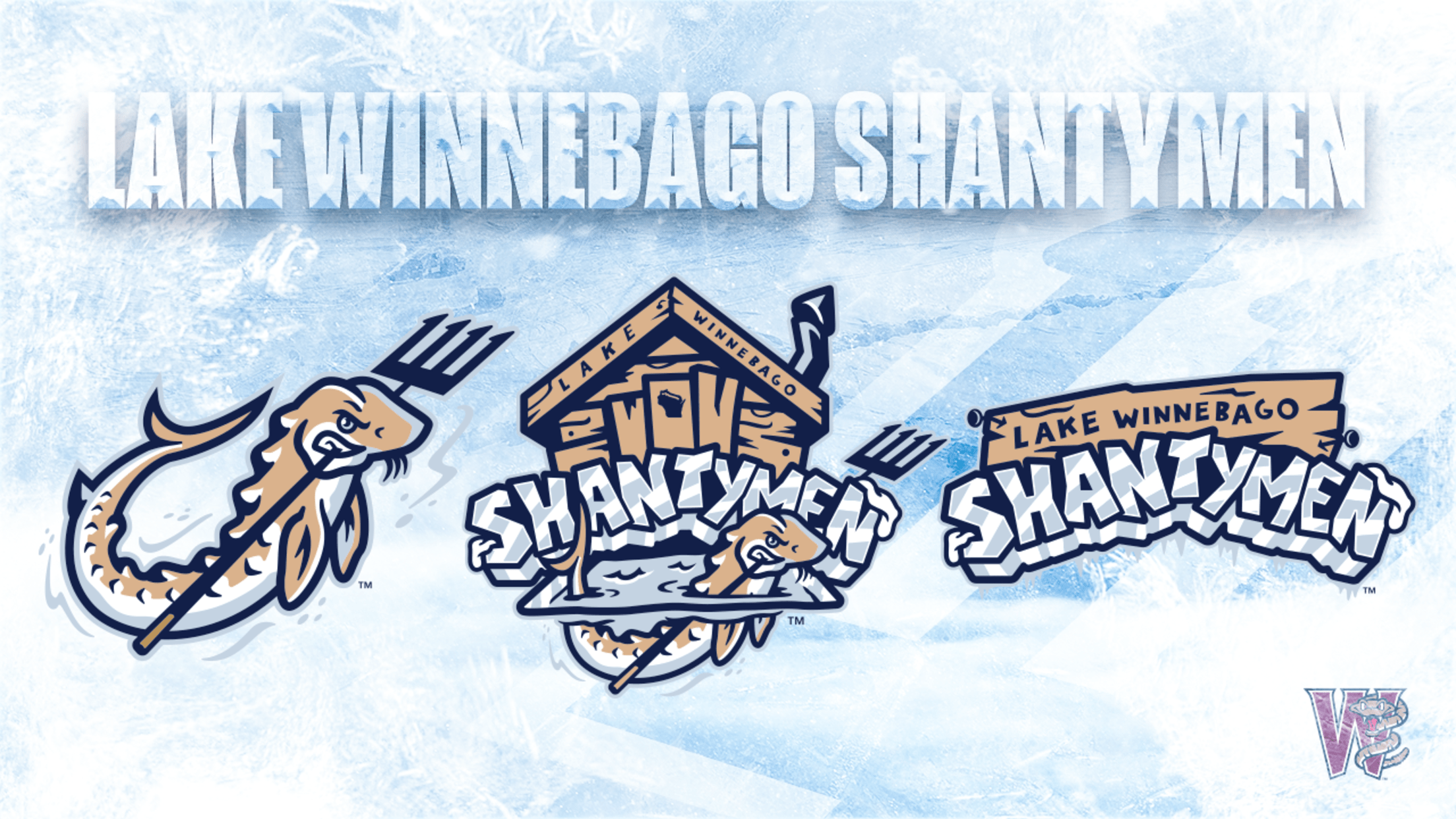 GRAND CHUTE, WI – The Wisconsin Timber Rattlers have pushed the boundaries of their identity in celebrations of Wisconsin industry and heritage. Now, the Rattlers – the team that brought you Udder Tuggers, Brats, and Los Cascabeles – and the Fond du Lac Dock Spiders unveil their Lake Winnebago Shantymen
Podcast: Longtime broadcaster Doskow jumps to A's
Broadcaster Doskow discusses jump from Triple-A to Majors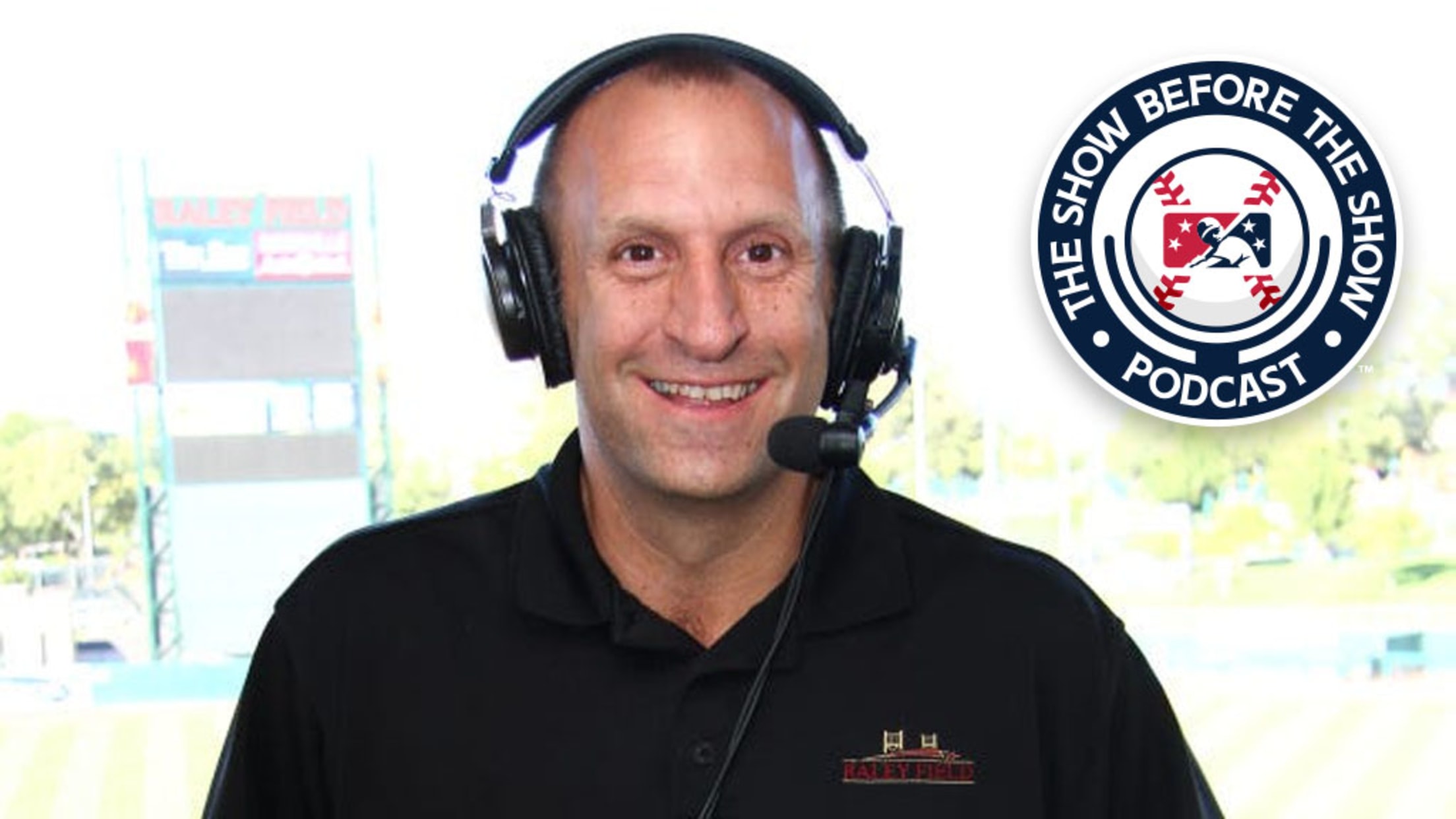 Check out the latest episodes of The Show Before the Show, MiLB.com's official podcast. Like the podcast? Subscribe, rate and review on Apple Podcasts. The podcast is also available via Spotify, Stitcher and other podcast-listening apps. Send questions or feedback to [email protected], and follow hosts Tyler Maun (@TylerMaun), Sam Dykstra
Jirschele excited to return to Knights as skipper
New Skipper Has His Dad to Lean on Tremendously When it Comes to Managing & More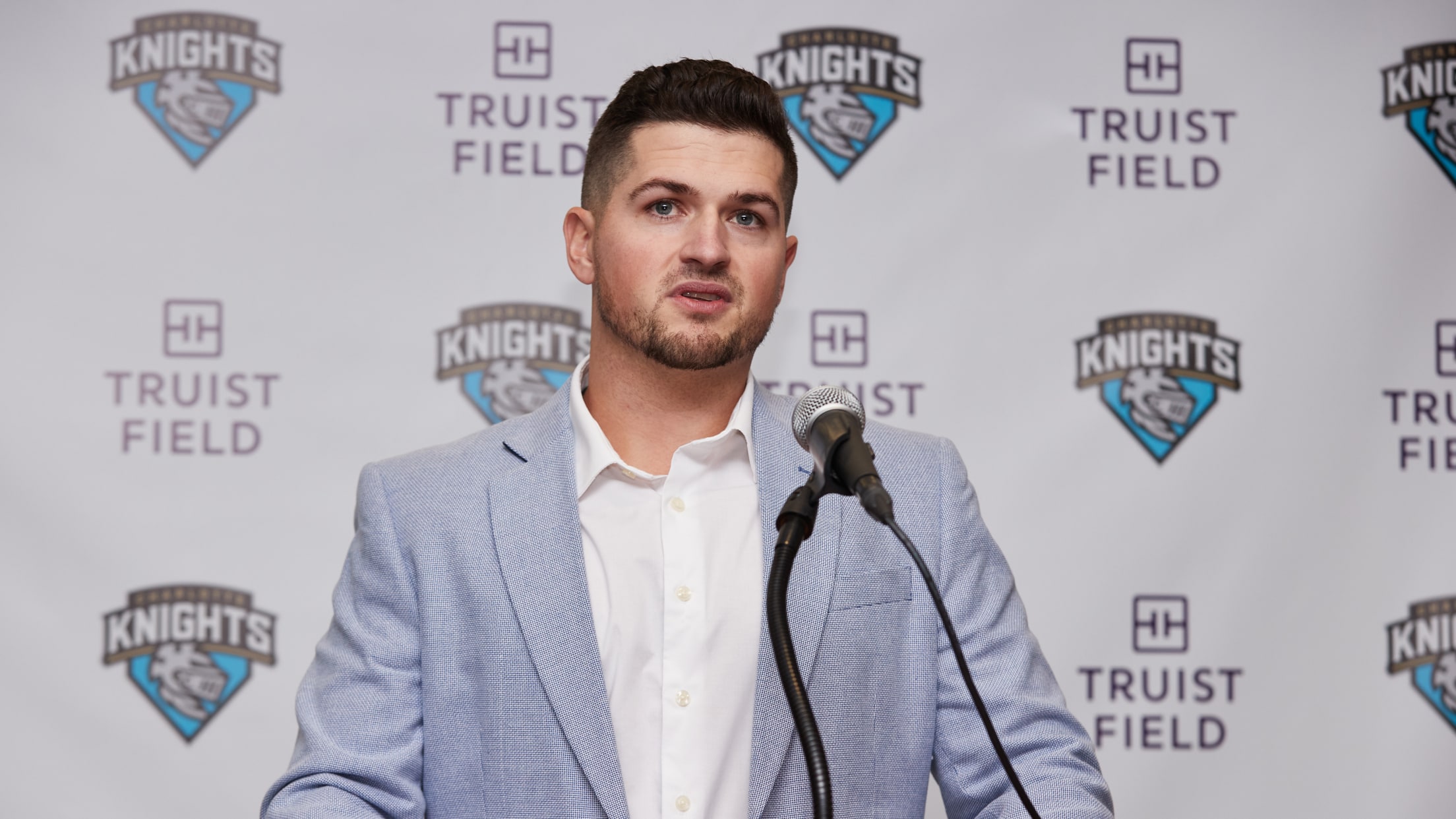 When the Charlotte Knights open the 2023 season in Uptown Charlotte on Friday, March 31 against the Memphis Redbirds, there will be a familiar face managing the club – Justin Jirschele. On Wednesday, February 1, Jirschele was re-introduced to Uptown Charlotte in a press conference at Truist Field. A former
Minor League teams get into Groundhog Day spirit
What if a mascot predicted the weather, instead of a groundhog?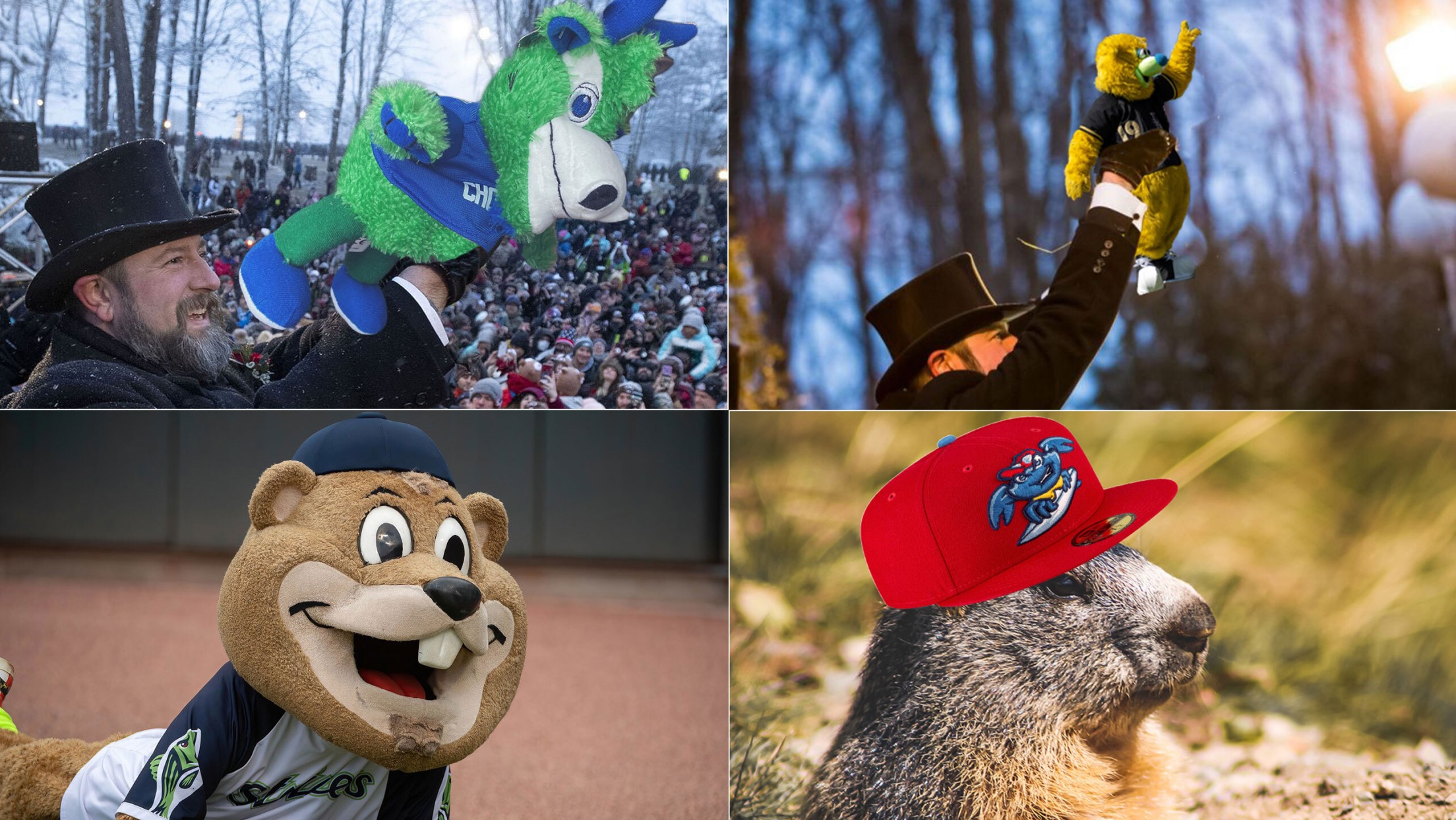 It's February, which means Spring Training is right around the corner. But before attention can be rightfully turned to diamonds across the Minor Leagues, we must look to Punxsutawney Phil to tell us how many more weeks of winter there will be.
Spokane looks back on club alumni in the Negro Leagues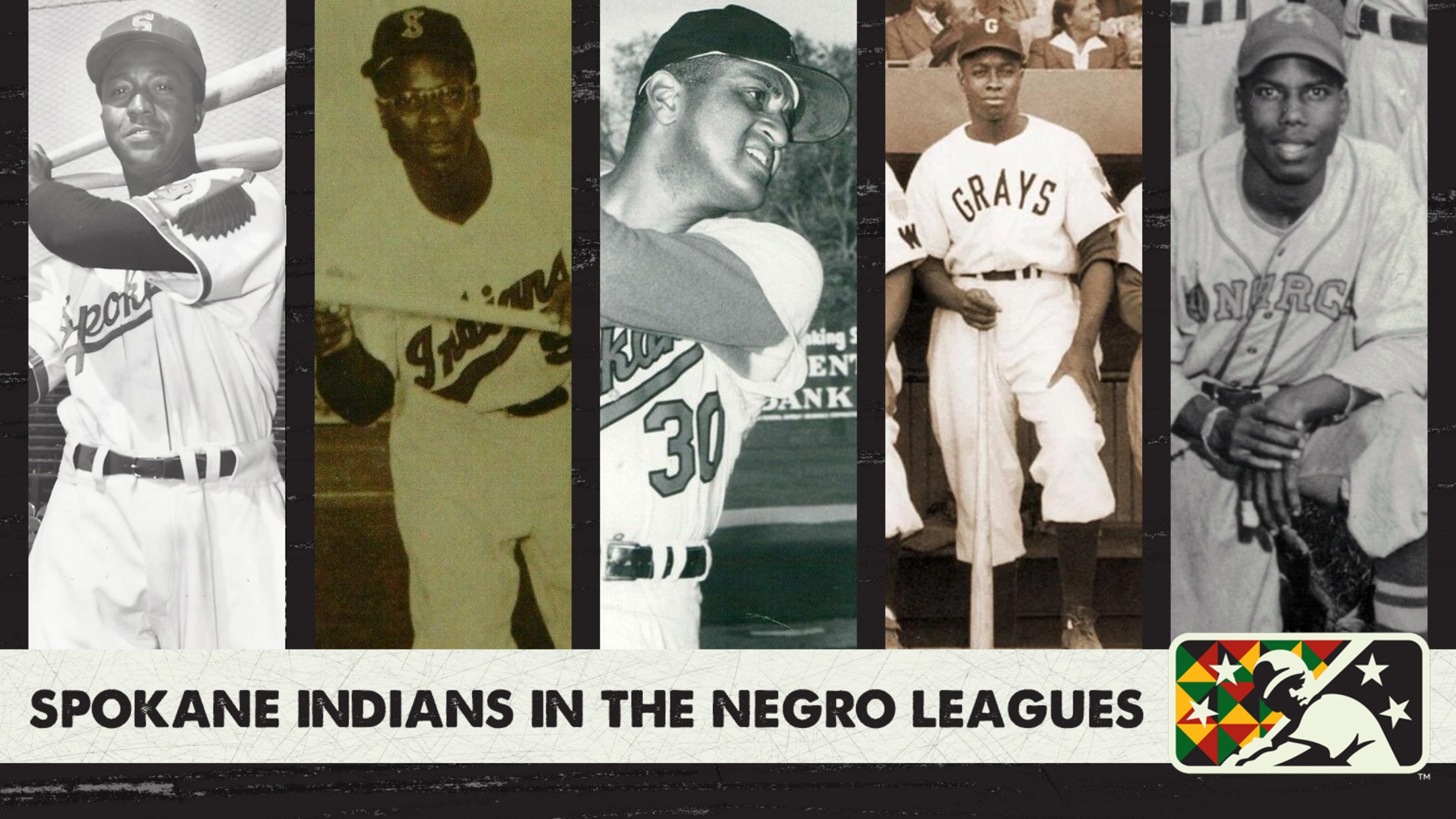 SPOKANE, Wash. - The Negro Leagues were founded by baseball luminary Rube Foster in 1920 and ran until the 1960s. After struggling through the Great Depression, the Negro Leagues reached their zenith in the late 1930s and early 1940s with legendary players like Cool Papa Bell, Josh Gibson, and Satchel
Coolbaugh winner Sweet returns as Nashville manager
Rick Sweet Returns as Manager with Club for Third Straight Season, Fourth Overall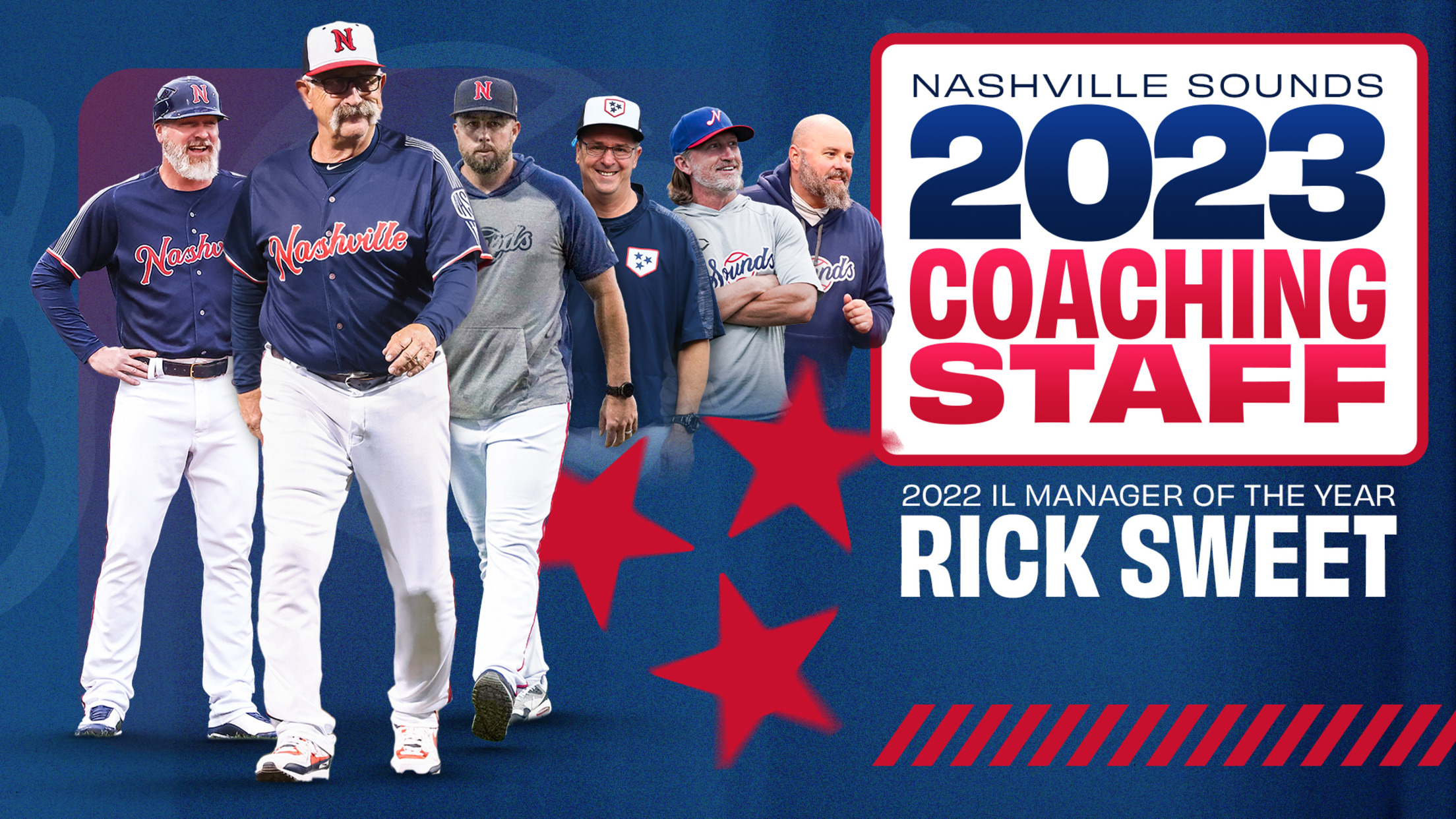 NASHVILLE – The Milwaukee Brewers announced today the Nashville Sounds coaching staff for the 2023 season. The staff will be led by Manager Rick Sweet, who will be in his fourth overall season (third consecutive) as skipper of the Sounds. Sweet will be joined by hitting coach Al LeBoeuf, pitching
Somerset joins 'The Nine' with Black Yankees tribute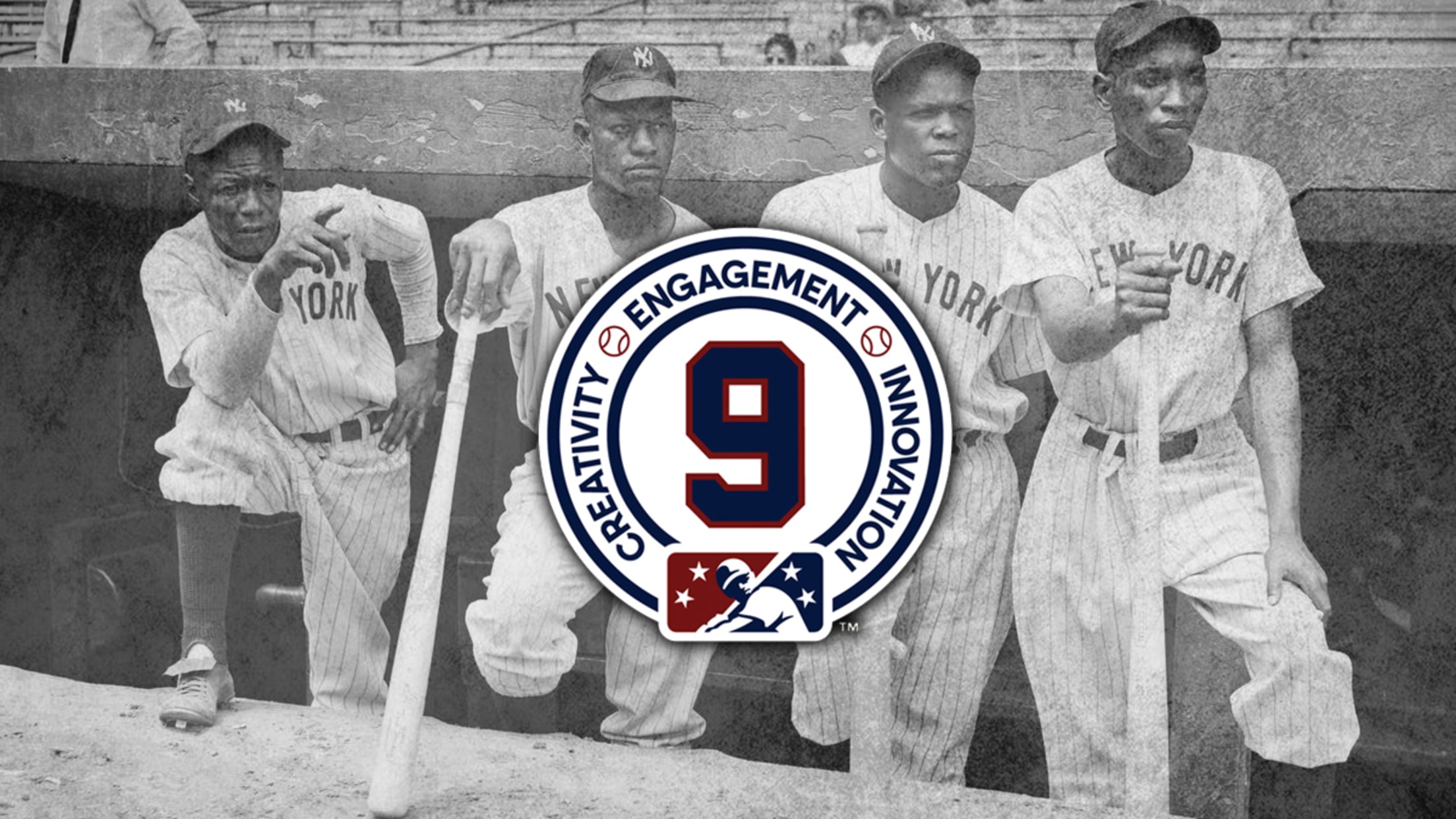 Bridgewater, New Jersey – The Somerset Patriots, the New York Yankees Double-A affiliate, will be joining Minor League Baseball's "The Nine" program beginning in the 2023 season.
Renegades begin construction on Dutchess Stadium
Player-facing upgrades enhance training facilities, safety as part of multi-year transformation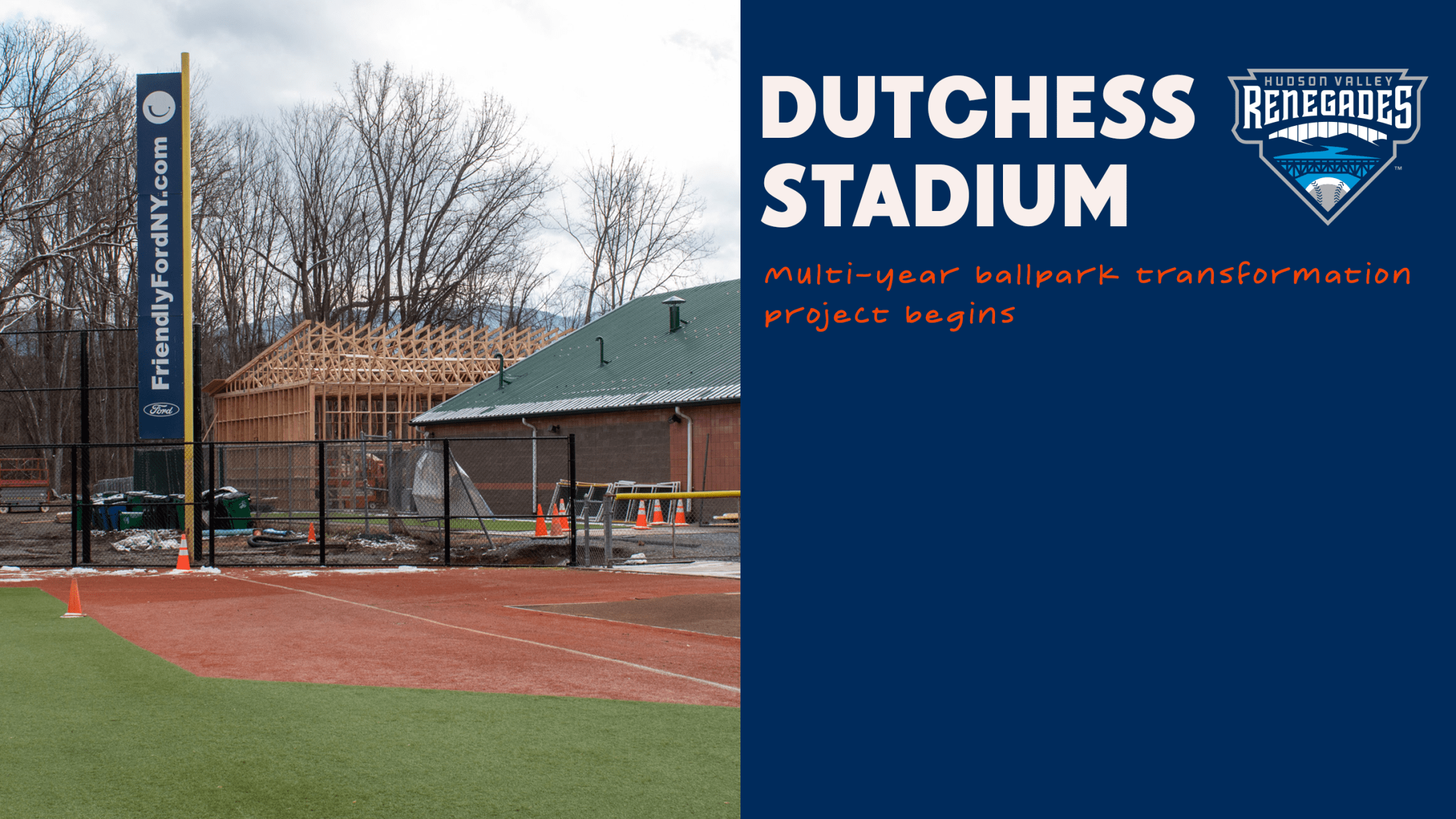 Wappingers Falls, N.Y. (Jan. 31, 2023) – The Hudson Valley Renegades, the High-A affiliate of the New York Yankees, and its ownership group, Diamond Baseball Holdings (DBH), are pleased to announce the commencement of major capital upgrades to Dutchess Stadium prior to the 2023 season. The construction currently underway at
Road to The Show™: Rays' slugging infielder Mead
No. 33 overall prospect breaking the mold for Australian hitters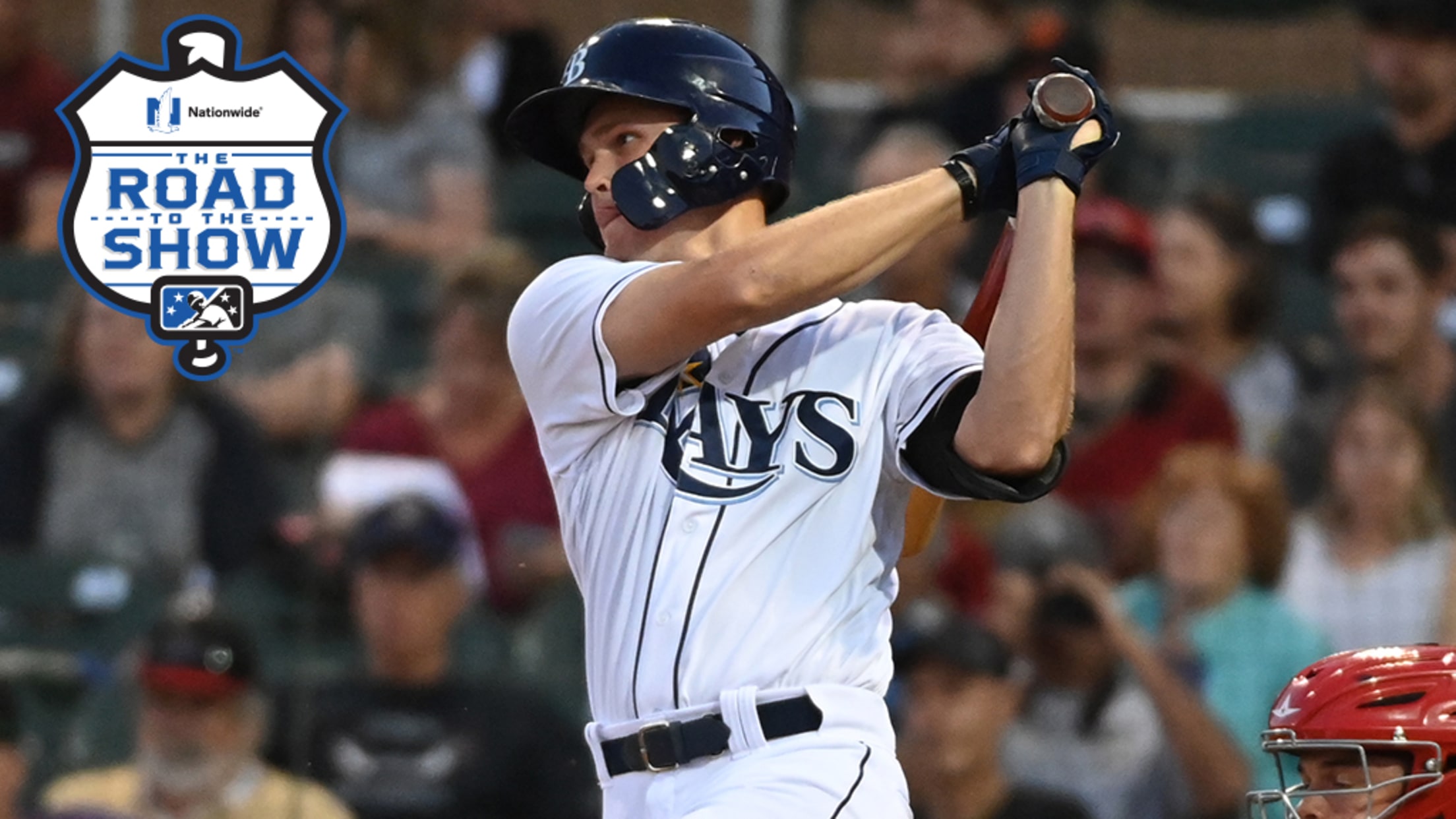 Each week, MiLB.com profiles an elite prospect by chronicling the steps he's taken toward achieving his Major League dream. Here's a look at second-ranked Rays prospect Curtis Mead. For more stories about players on The Road to The Show, click here. Curtis Mead is on the verge of going where