Flying Squirrels ready to honor Richmond 34
Number retirement, mural, legacy campaign and more to celebrate legacy of Richmond civil rights heroes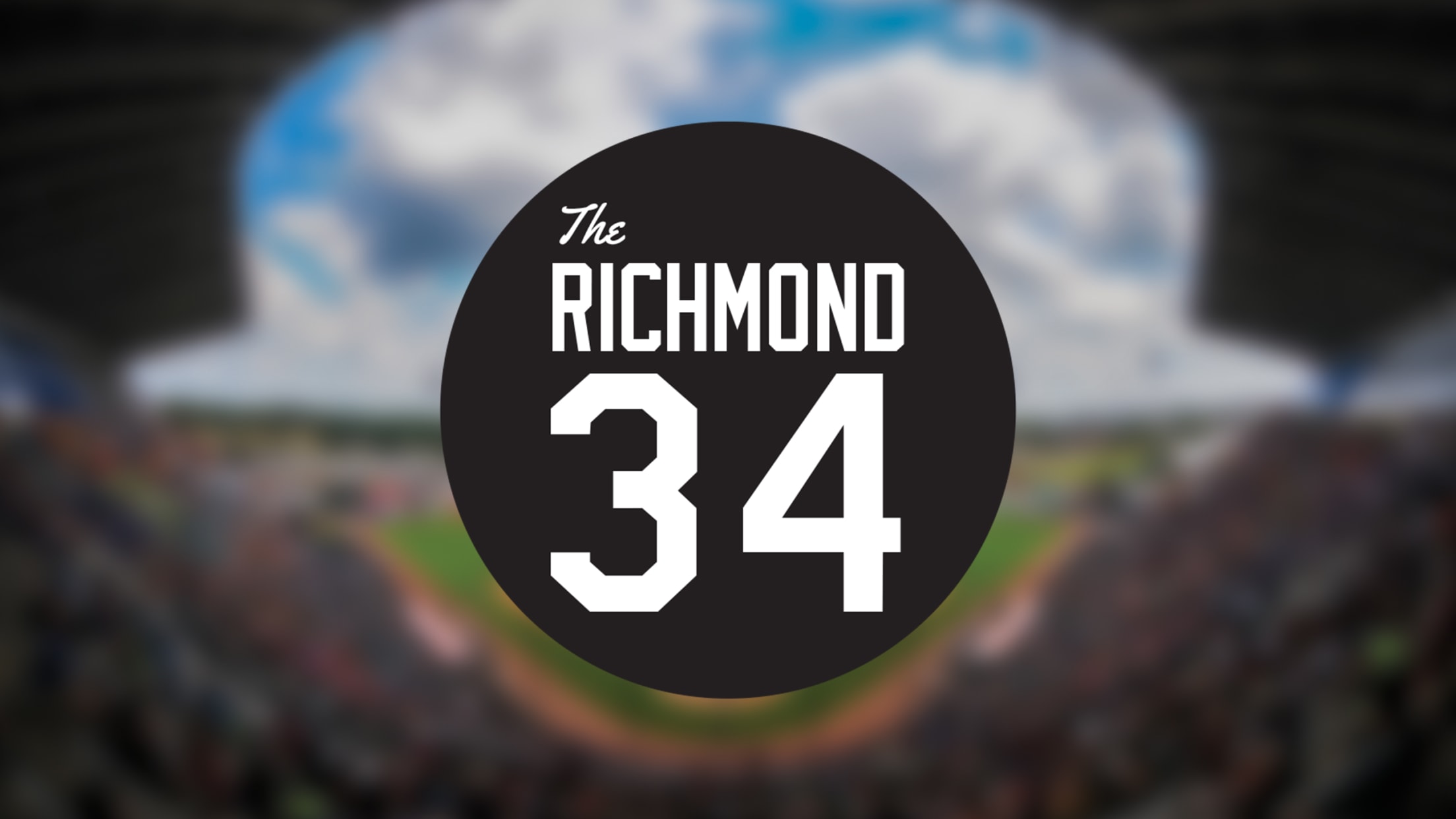 RICHMOND, Va. – The Richmond Flying Squirrels announced multiple new initiatives on Wednesday that the team will be implementing beginning in 2021 to celebrate the legacy of the Richmond 34.
Toolshed: Spring Training camps to watch
Ten groups worth following as top prospects showcase talents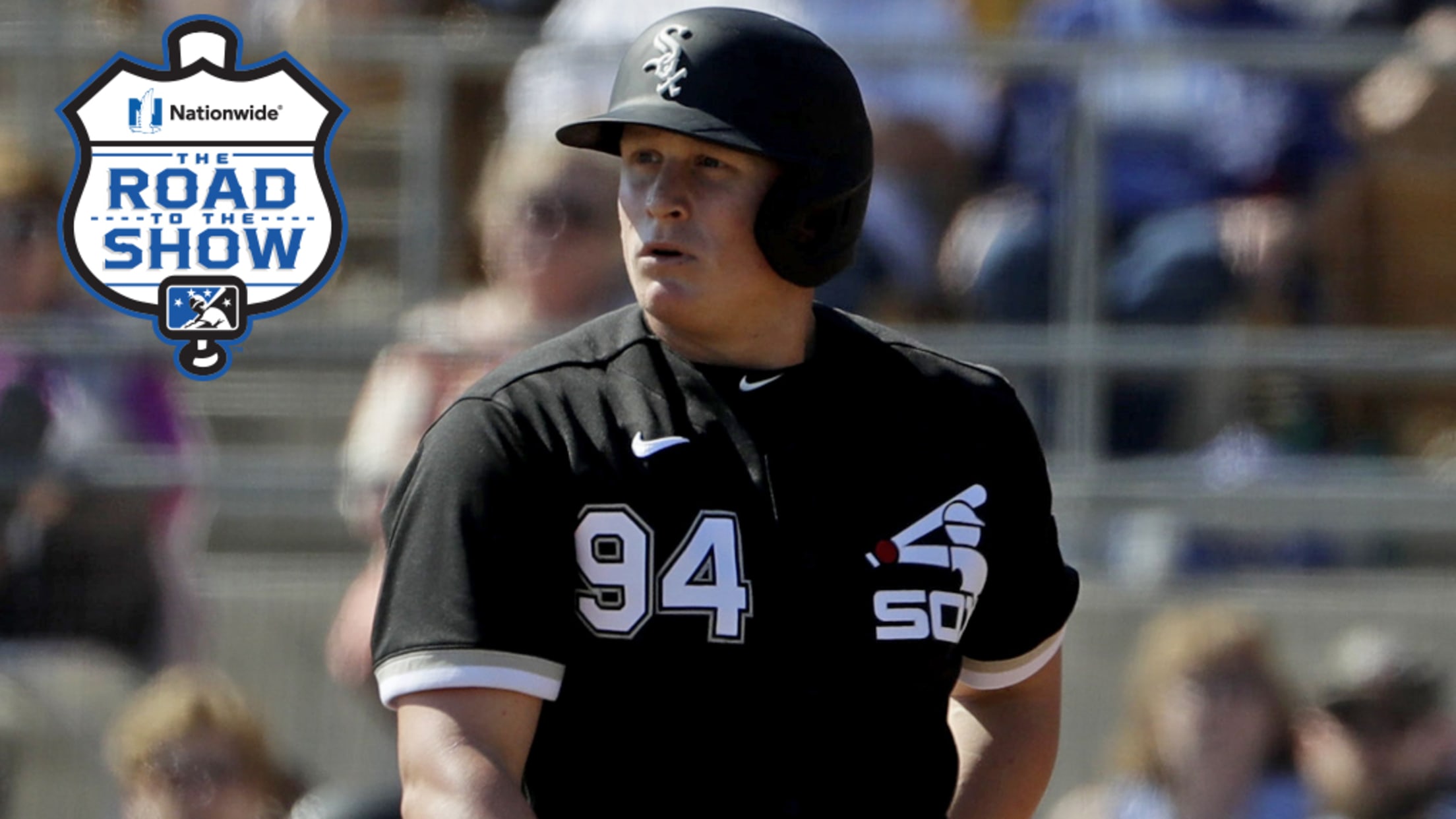 Pitchers and catchers have been in Arizona and Florida a while. Position players have officially joined them in earnest. Look around you. It's decidedly spring. To celebrate the official opening of Spring Training and return of full-squad workouts, Toolshed presents 10 camps across the Cactus and Grapefruit Leagues that prospect
Winter ball roundup: Australian League
Mets' Cortes stars for Blue Sox in pandemic-altered season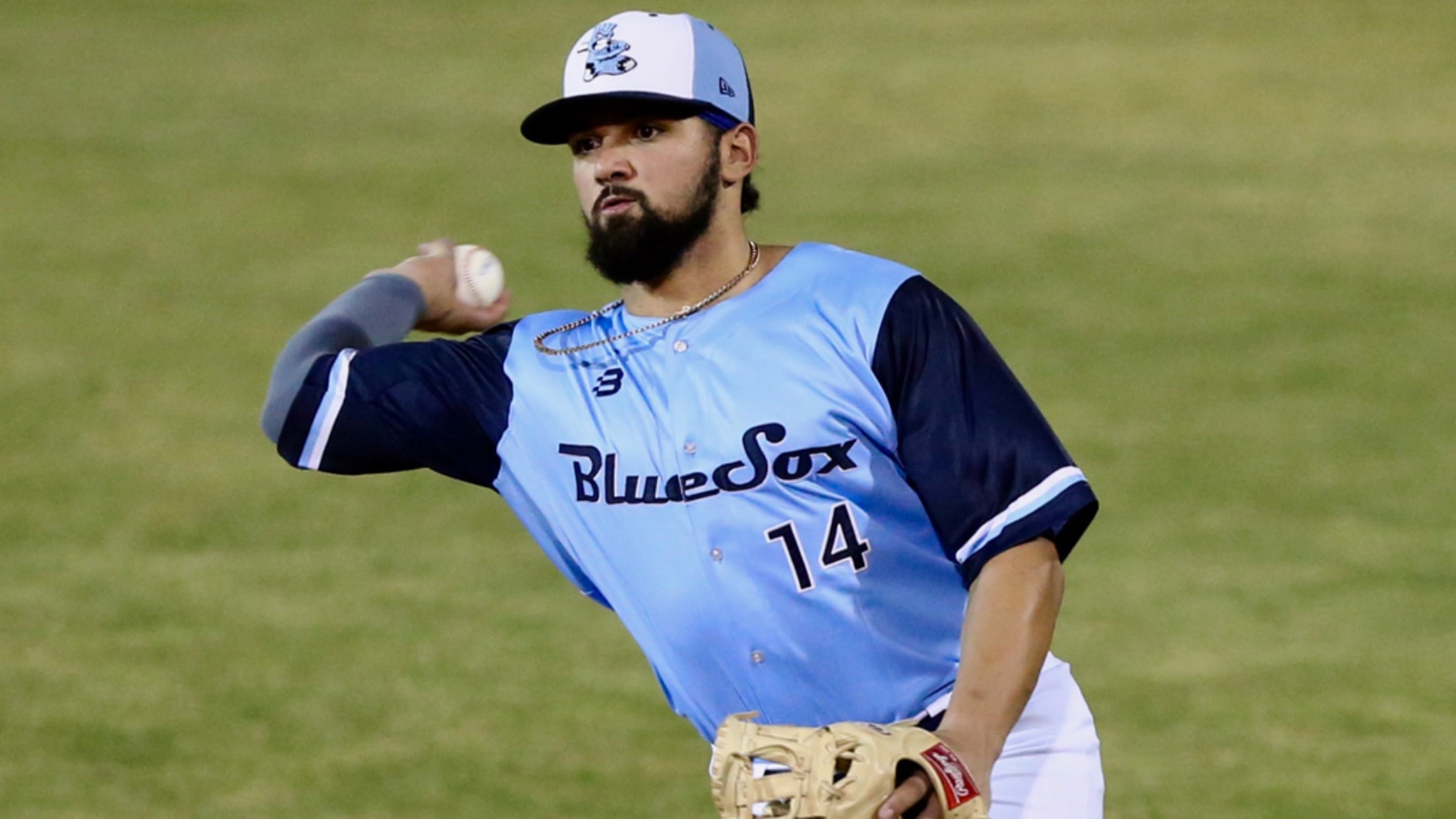 Without a Minor League season in 2020, top prospects headed to various locations across the globe for offseason work. In January and Feburary, MiLB.com has looked at the highlights from winter ball seasons worldwide. Past recaps include the Dominican Winter League, Mexican Pacific League, Puerto Rican League and Venezuelan League.
The anti-establishment: Meet the St. Paul Saints
Irreverent independent stalwart makes the leap to Triple-A ranks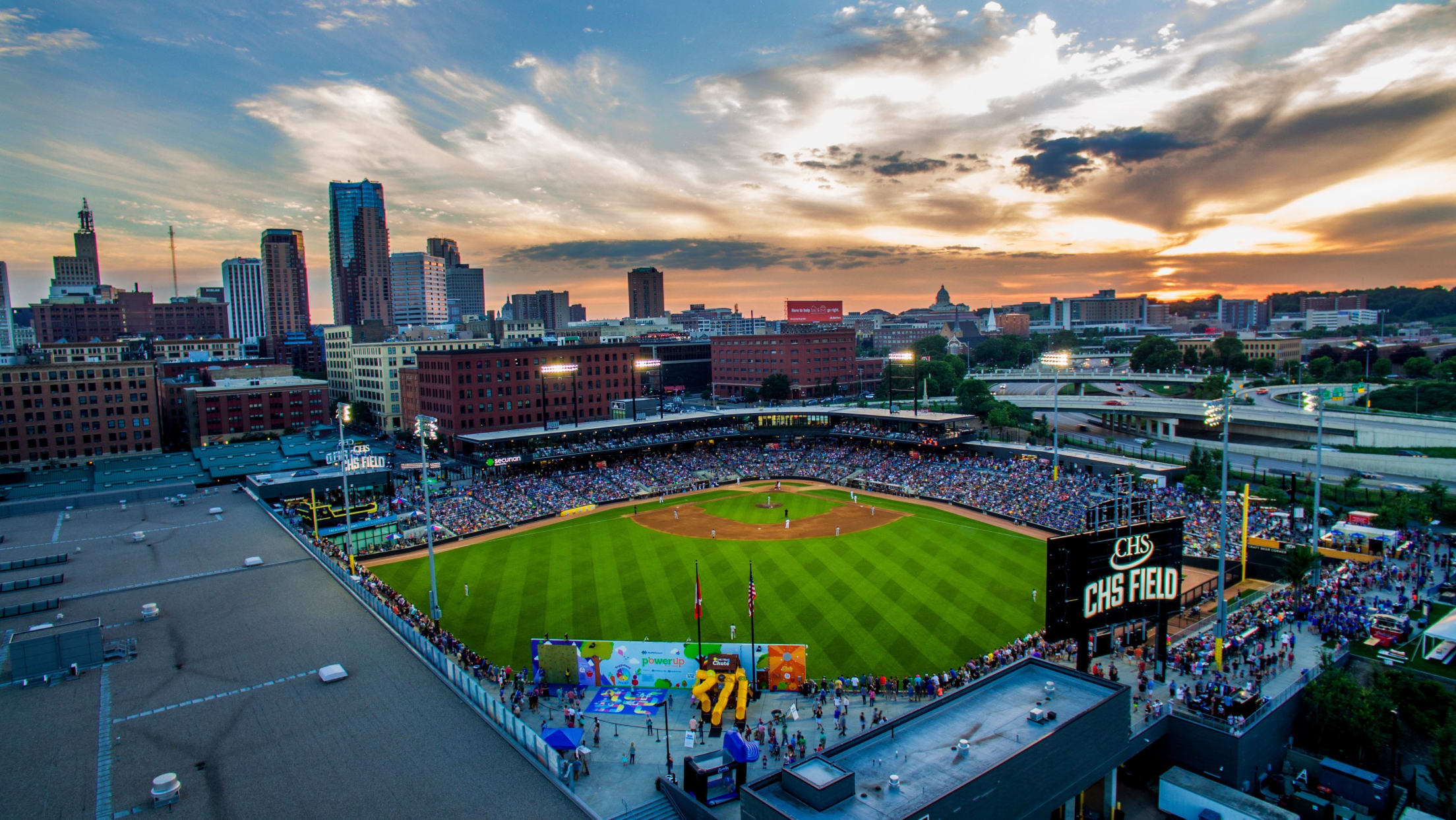 Entering the 2021 season, the St. Paul Saints find themselves facing a bit of an existential paradox. Have the rebels gone mainstream? After 28 seasons of independent existence, first in the Northern League and then in the American Association, the Saints have signed on to serve as the Triple-A East
The Road to The Show: Jays' Woods Richardson
Maturing right-hander preparing to lead on Jays farm and beyond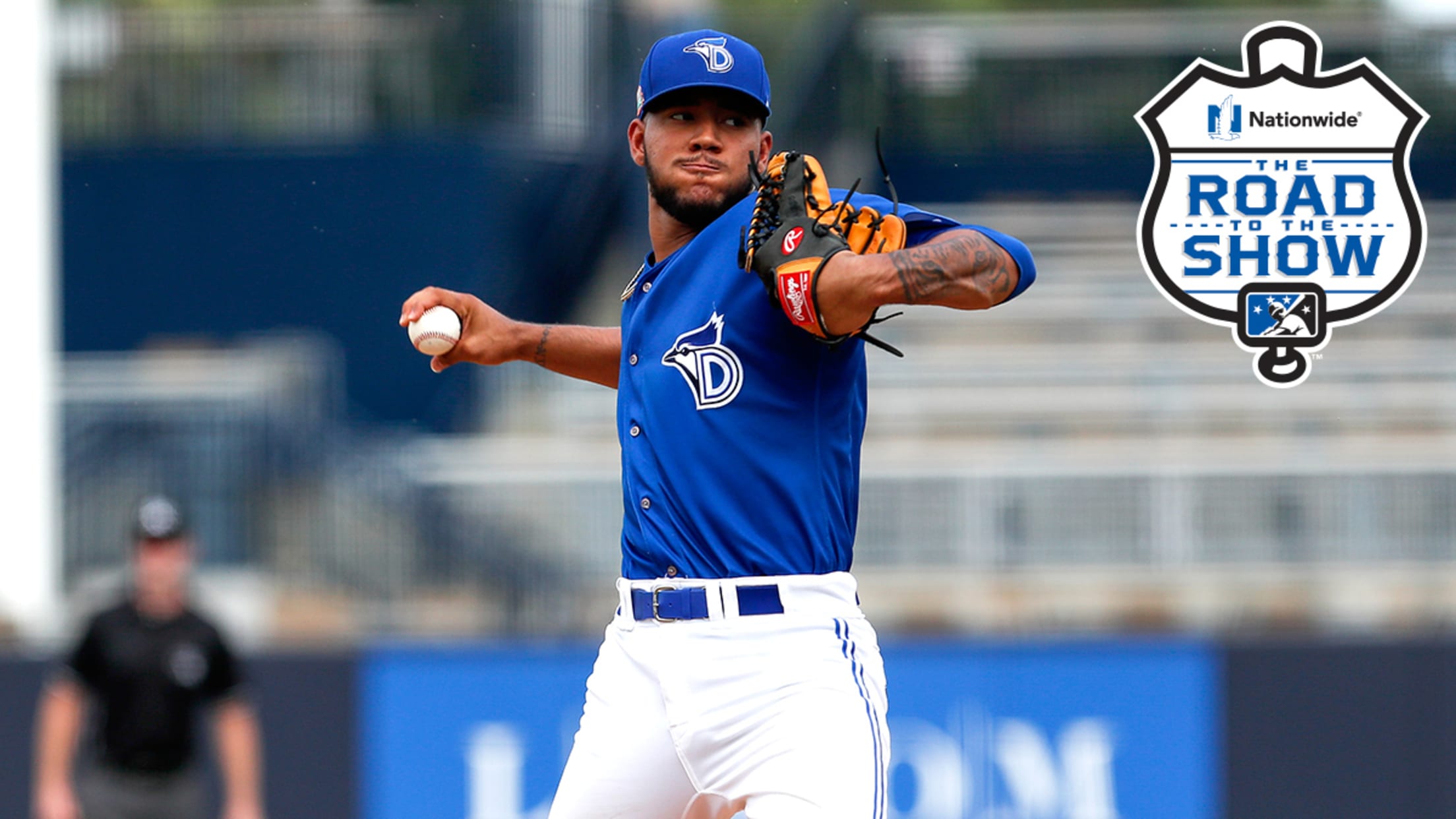 Each week, MiLB.com profiles an elite prospect by chronicling the steps he's taken to reach the brink of realizing his Major League dream. Here's a look at Toronto Blue Jays right-hander Simeon Woods Richardson. For more player journeys on The Road to The Show, click here. Heading into the 2018
Toolshed: 2021 Minor League schedule quirks
Six-game series, regular days off among changes this season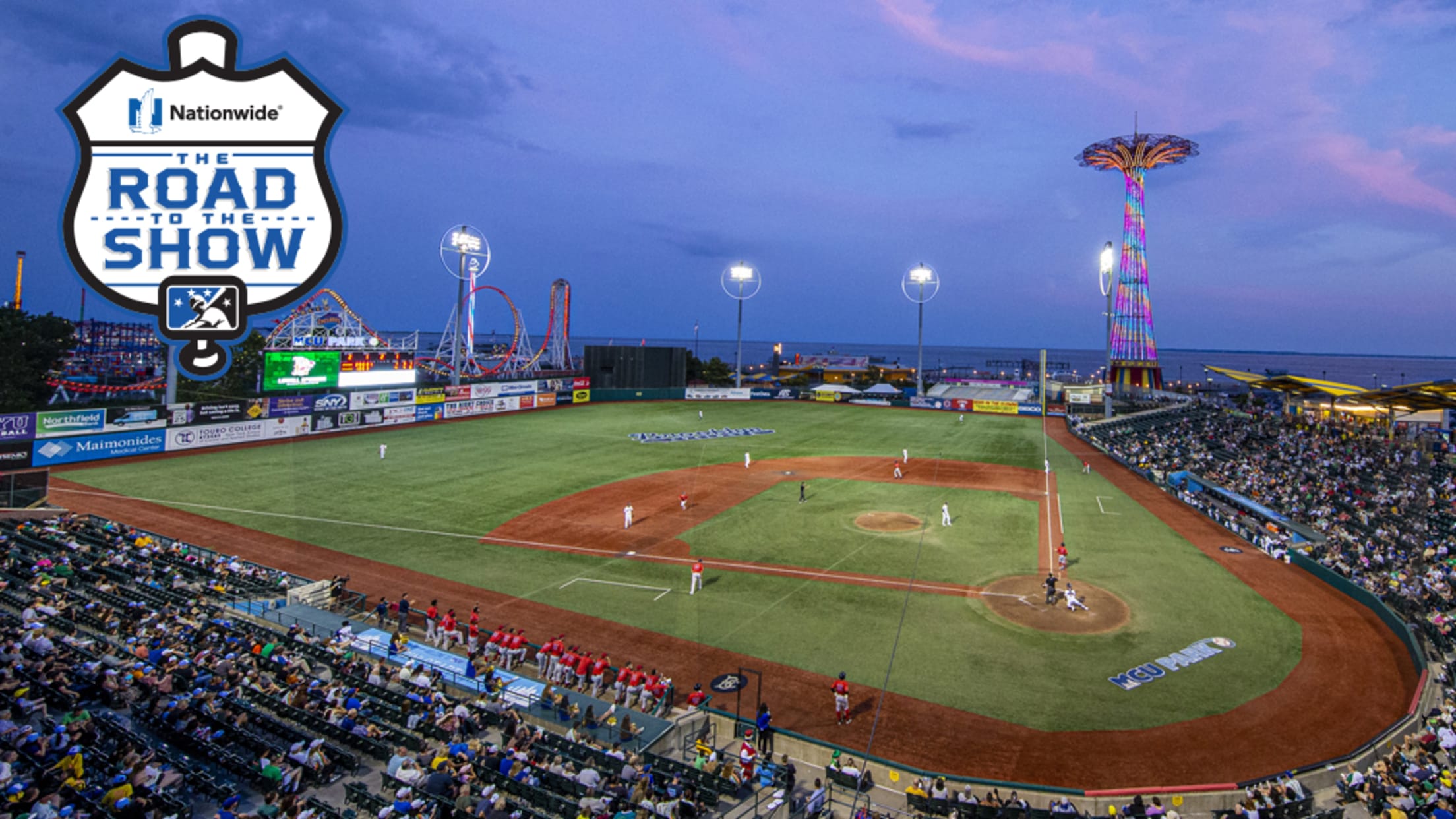 Thursday was a long day coming. Last Friday, Major League Baseball unveiled a new structure for Minor League Baseball that included 120 teams, 11 leagues and four full-season levels. One important item still in limbo was the schedule for all the leagues, which needed to be hashed out before it
Jays' Groshans joins the MiLB podcast
Blue Jays' Groshans shares spring expectations, 2020 growth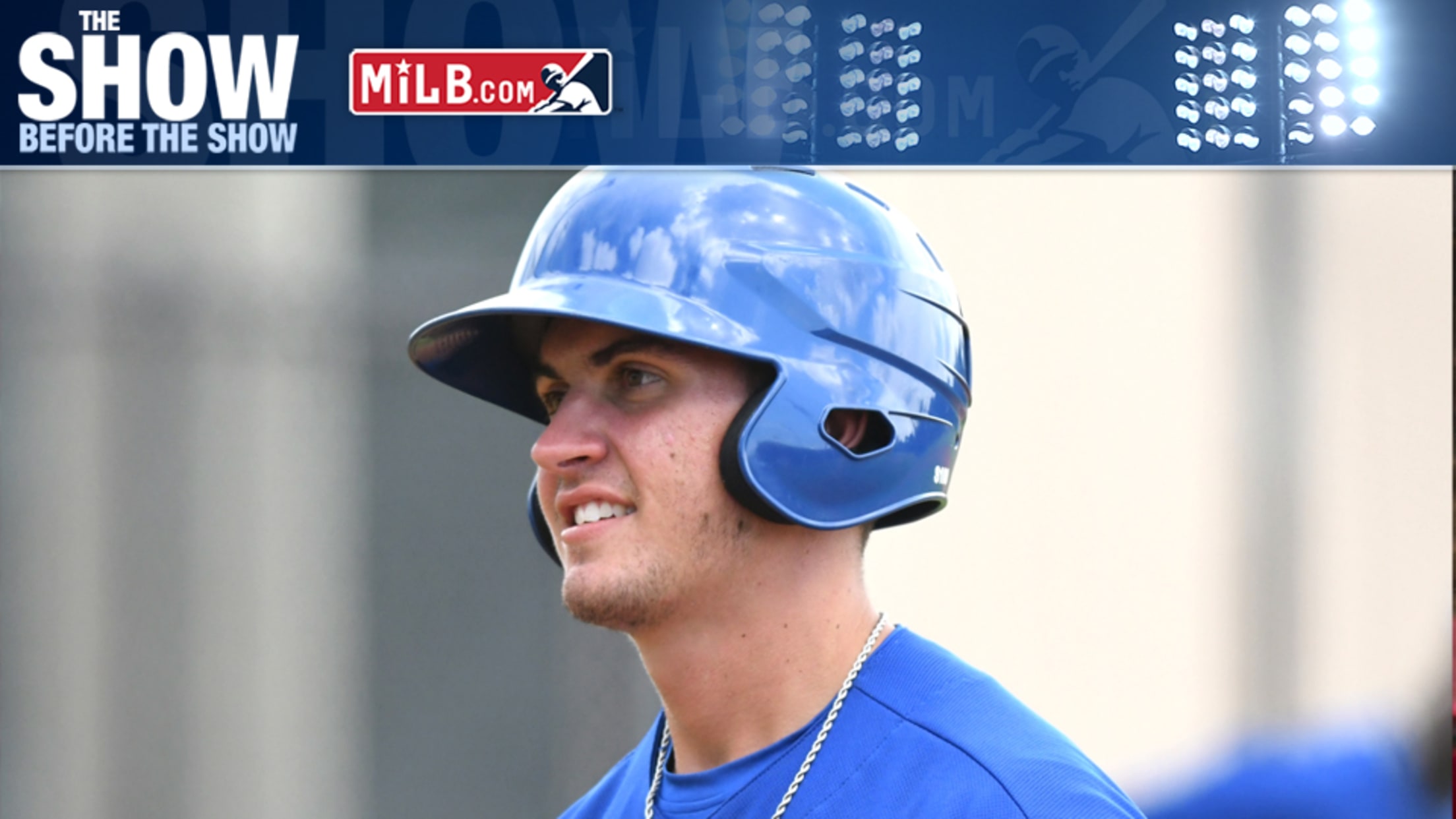 Check out the latest episode of The Show Before the Show, MiLB.com's official podcast. A segment rundown is listed below, in case you want to skip to a particular section. Like the podcast? Subscribe, rate and review "Minor League Baseball podcast" on iTunes. The podcast is also available via Spotify,
Been a while: Oldest Minor League ballparks
Entering the 2021 season, a look at the 11 most venerable facilities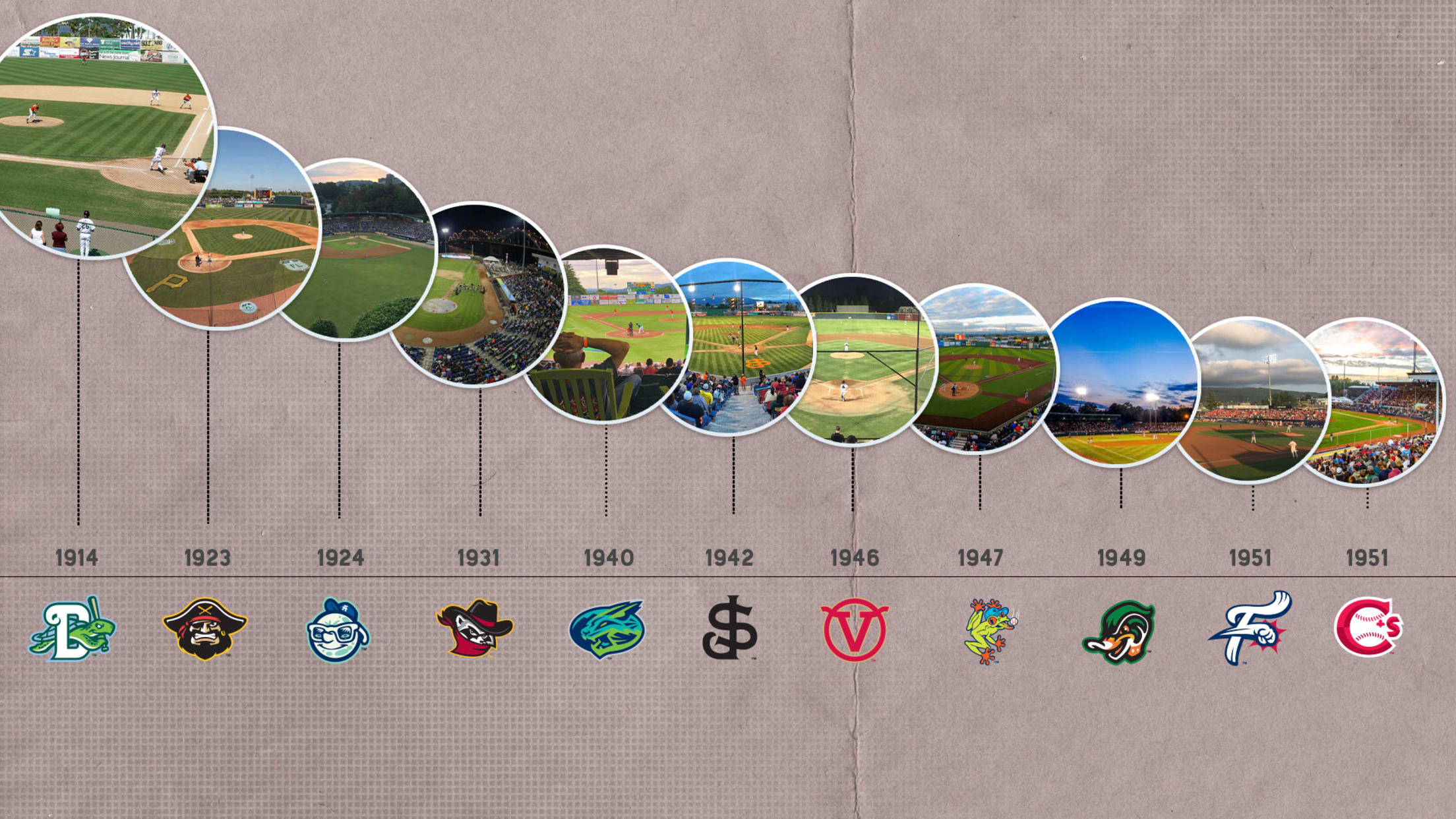 Nine new ballparks will make their Minor League Baseball debuts in 2021, perhaps the most ever in a single season. But what about the stadiums on the other side of the spectrum that have been around the longest? This article is dedicated to detailing just that. The Minor League Baseball
2021 Minor League Baseball schedule announced
Triple-A scheduled to begin April 6; rest scheduled for May 4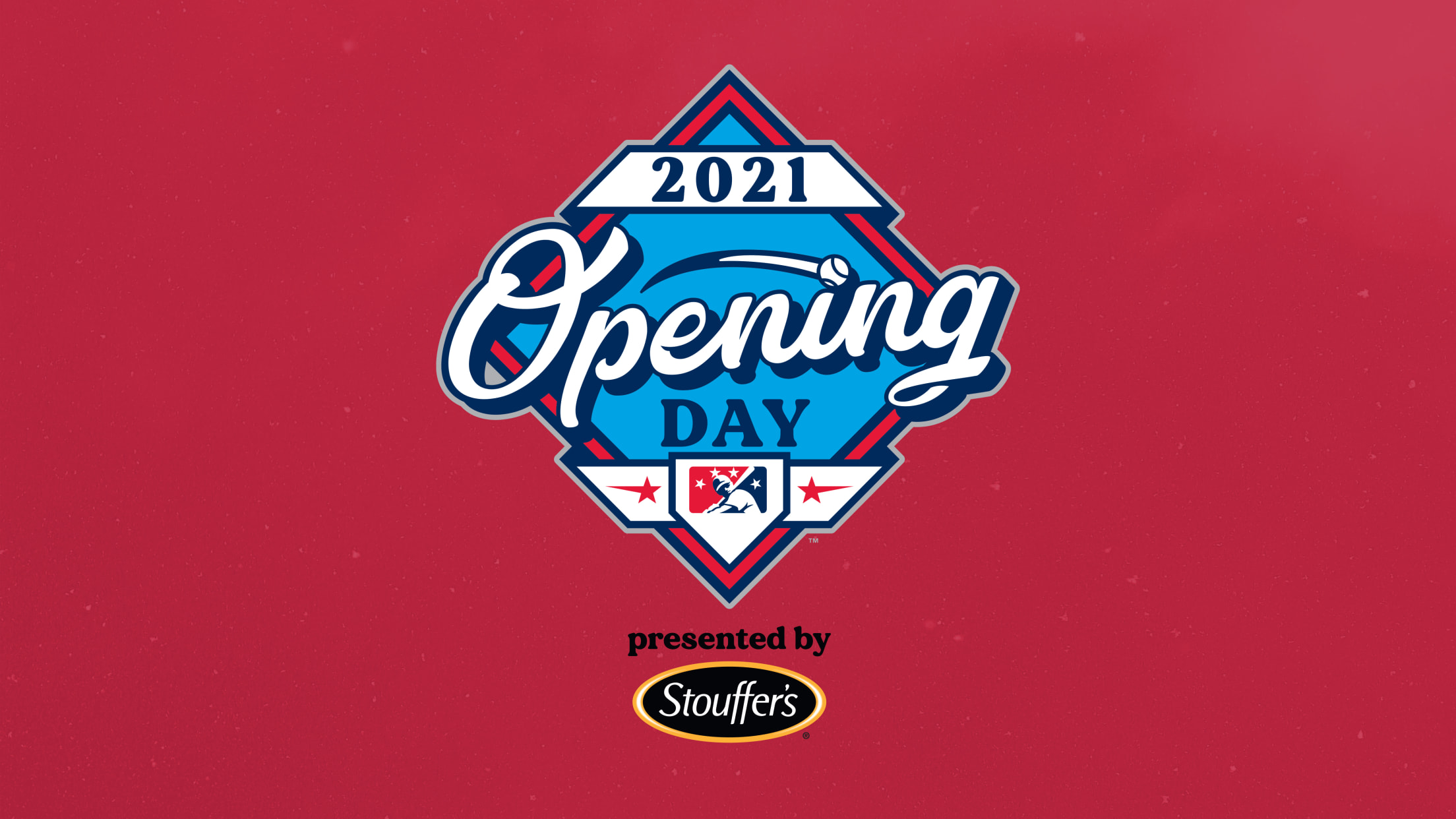 Major League Baseball announced the 2021 Minor League Baseball (MiLB) schedule in full on Thursday, which begins with 20 Triple-A Clubs currently planned to play MiLB Opening Day presented by STOUFFER'S® on Tuesday, April 6th, with another 10 Triple-A Clubs starting two days later on Thursday, April 8. All 90
Clock runs out on Tebow's time in Minors
Heisman winner-turned-Mets prospect decides to retire from game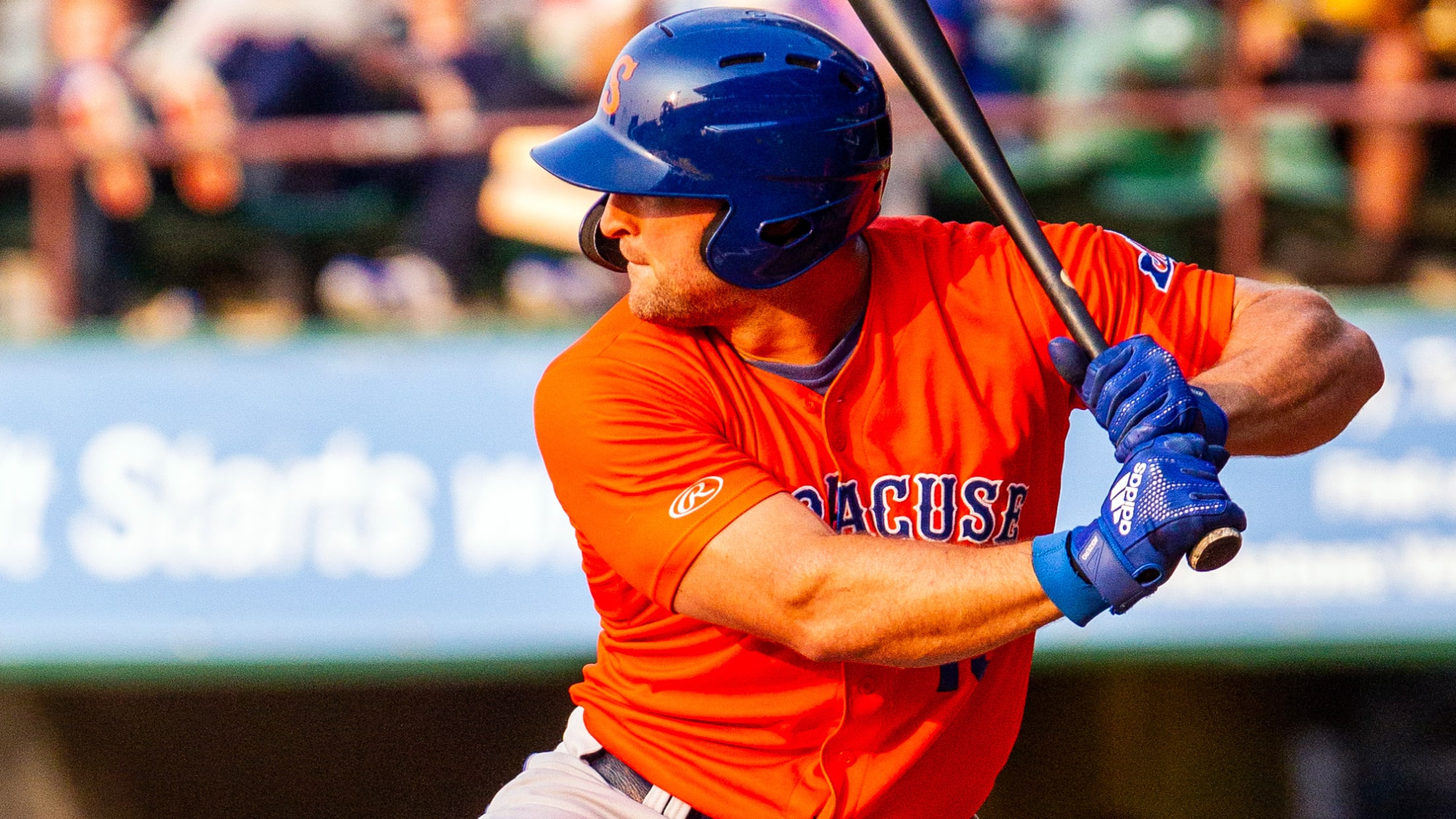 Baseball isn't running on Tebow time any longer. On Wednesday night, the Mets announced outfield prospect Tim Tebow has voluntarily retired from the game. The 33-year-old, who had been invited to New York's Major League Spring Training, exited professional baseball after compiling a .223/.299/.338 slash line over three seasons in
2021 Prospect Projections: NL West rookies
How D-backs, Rox, Dodgers, Padres, Giants prospects stack up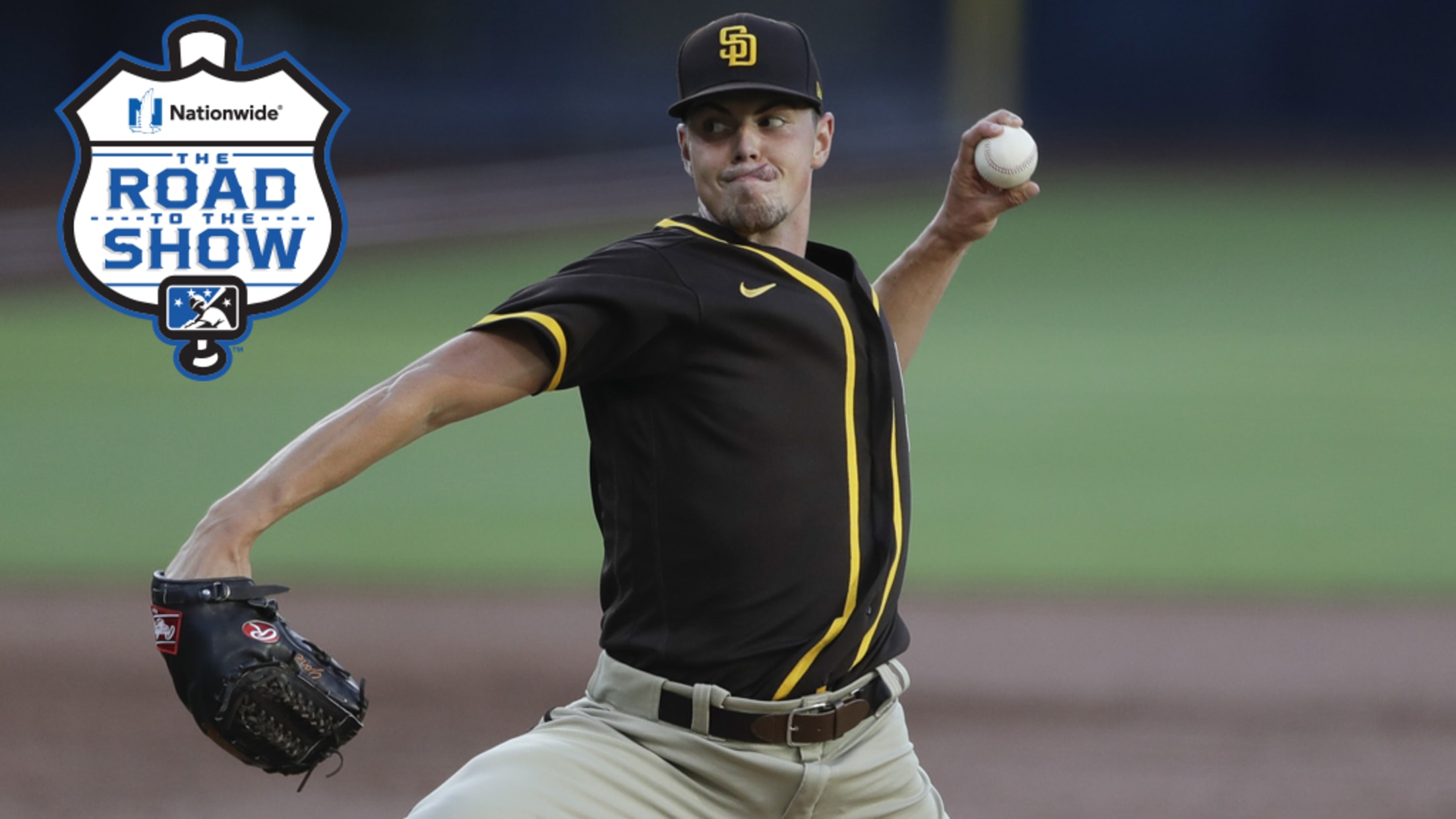 This is the sixth and final entry in a six-part Toolshed series that uses FanGraphs' Steamer 600 projections to look at how prospects would fare over a full Major League season in 2021. The system bases its forecast on 600 plate appearances for position players, 450 plate appearances for catchers,
Red Sox acquire catching prospect Hernandez
Former Top-100 prospect fills position of need in Boston system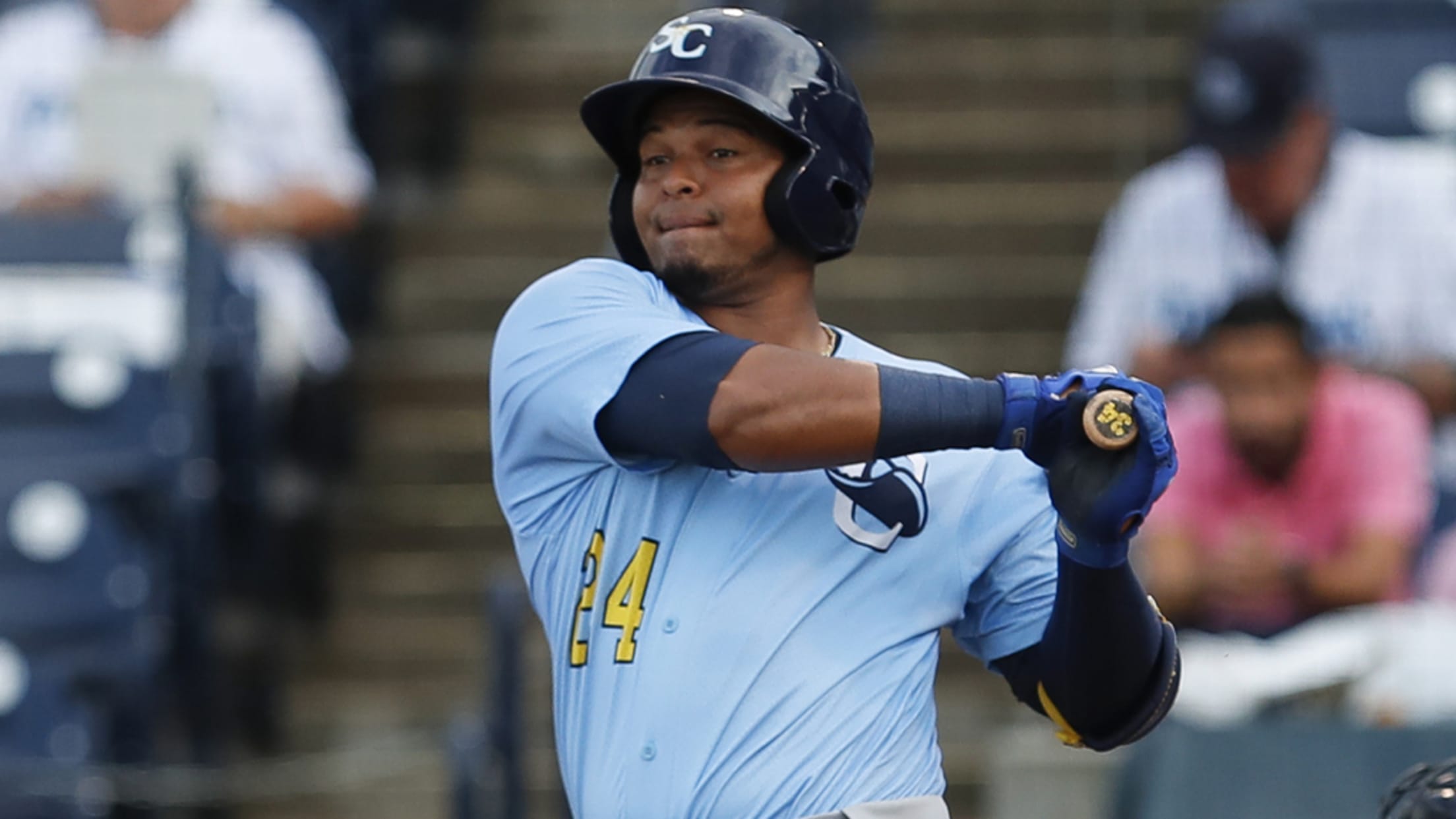 Red Sox pitchers and catchers are scheduled to hold their first Spring Training workouts on Thursday. On Wednesday, the organization added one new backstop to the group. Boston acquired Ronaldo Hernandez along with infield prospect Nick Sogard from Tampa Bay on Wednesday in a trade that sent pitchers Chris Mazza,
Winter ball roundup: Venezuelan League
San Diego's Rosario stands out in 27-game stint with Margarita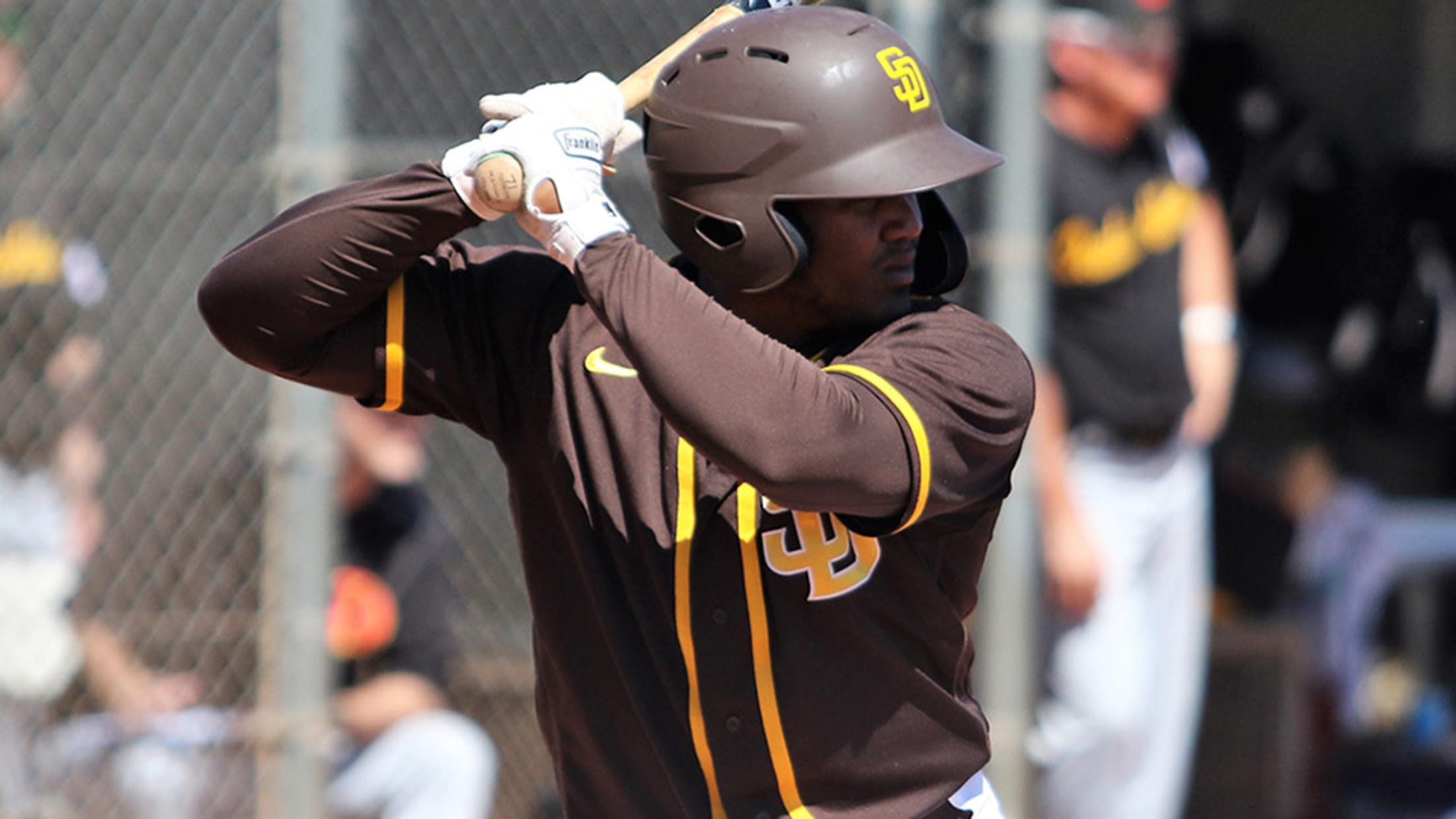 Without a Minor League season in 2020, top prospects headed to various locations across the globe for offseason work. Over the next few weeks, MiLB.com will look at the highlights from winter ball seasons worldwide. Past recaps include the Dominican Winter League, Mexican Pacific League and Puerto Rican League.
Gray headlines list of Dodgers' spring invitees
Top Los Angeles' pitching prospect leads non-roster players in camp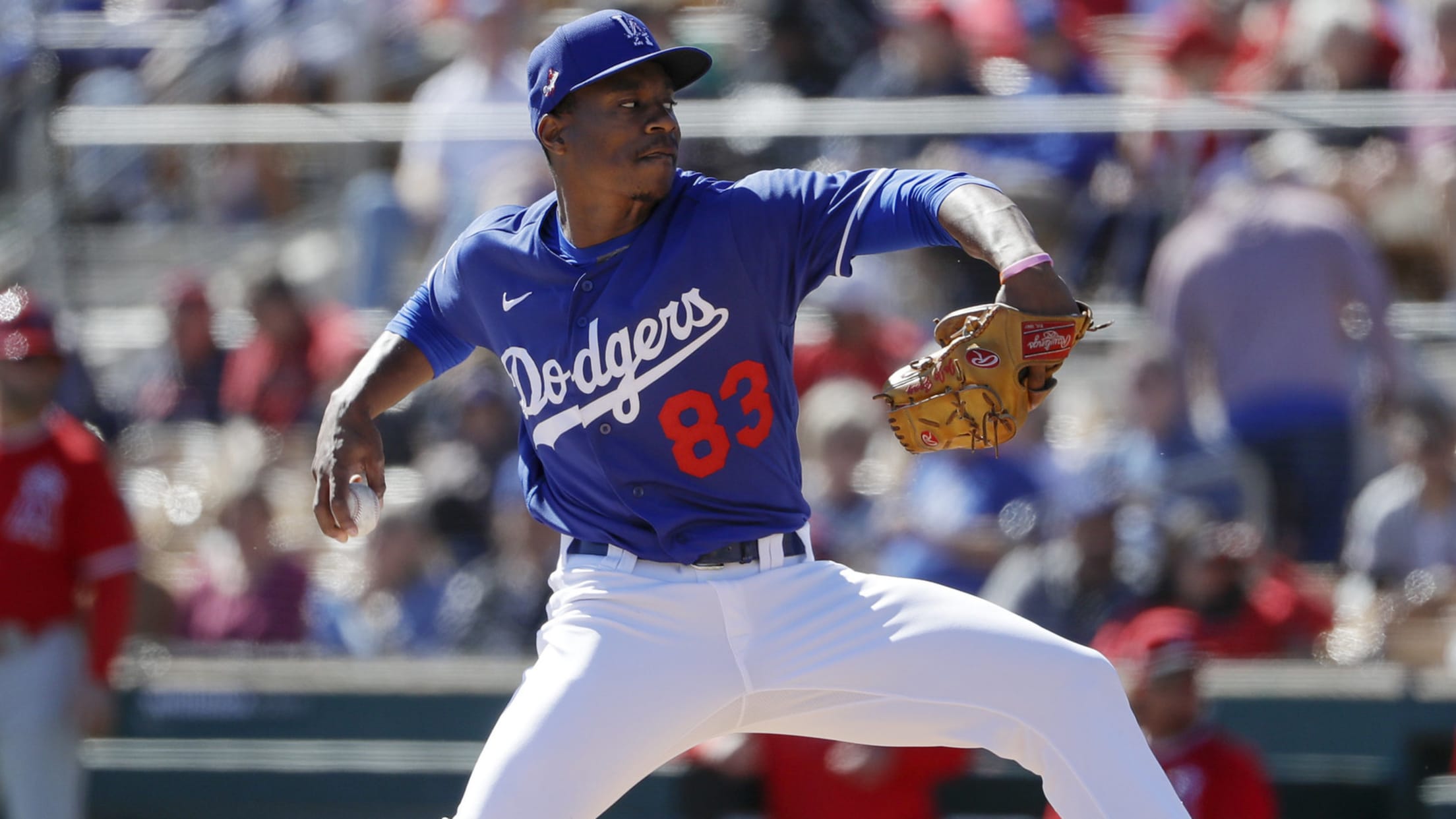 The top of the Dodgers' farm systems may not be as intimidating anymore, with players like Walker Buehler and Gavin Lux graduated, but Josiah Gray is knocking on the door. The club's No. 1 pitching prospect -- No. 58 overall, according to MLB.com -- will have the opportunity to show
Lasting affiliations: Longest ties in Minors
Amid time of transition, a look at the Minors' longest partnerships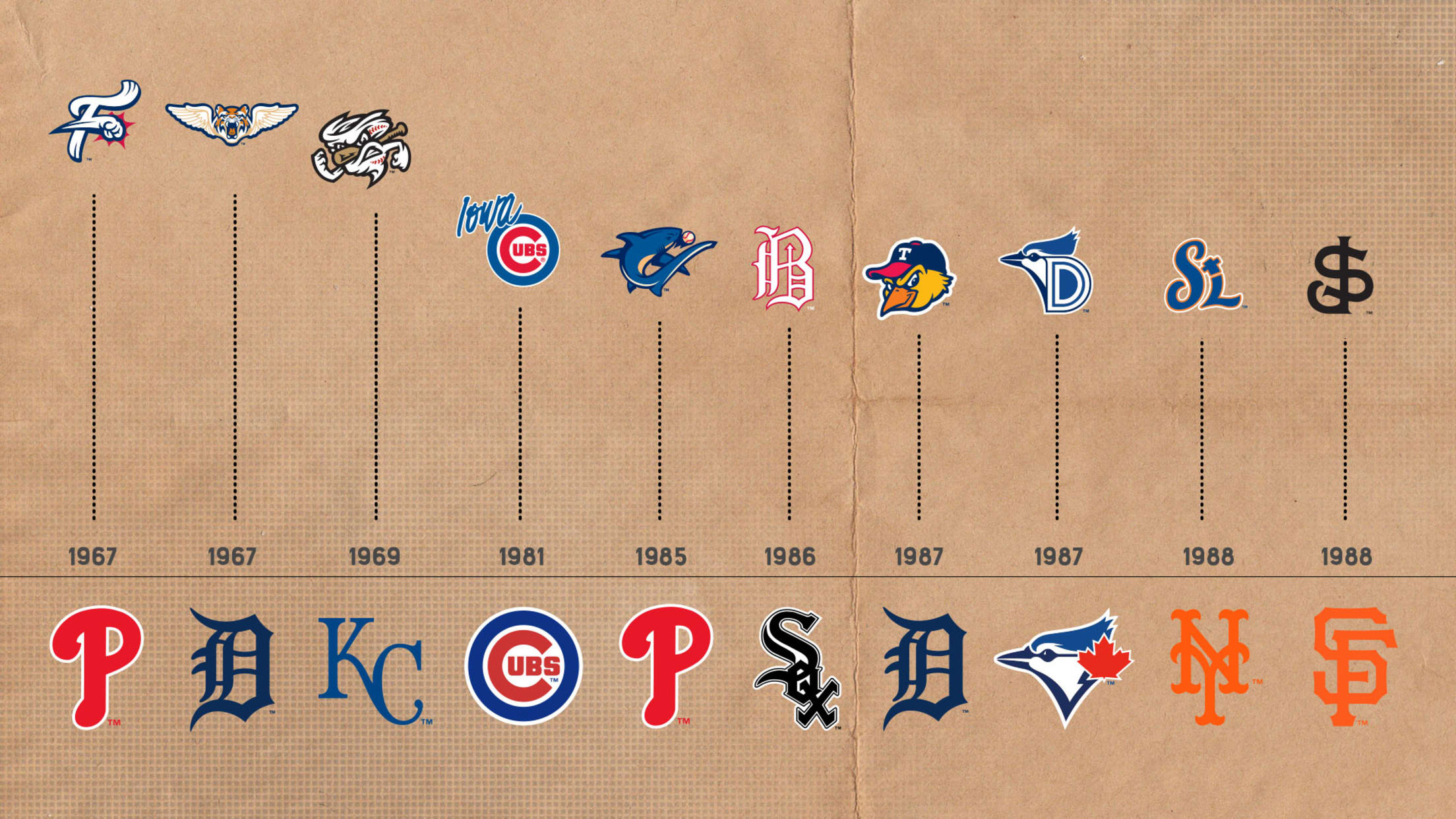 This coming season marks the beginning of a radically different era of Minor League Baseball: 120 teams are now part of the landscape, comprised of 11 new leagues competing across four levels of play. Minor League Baseball has always been defined by change, of course, as shifting affiliations, locations and
Fear, racism marked Allen's final MiLB days
Future MVP took lessons learned from Jim Crow South to Majors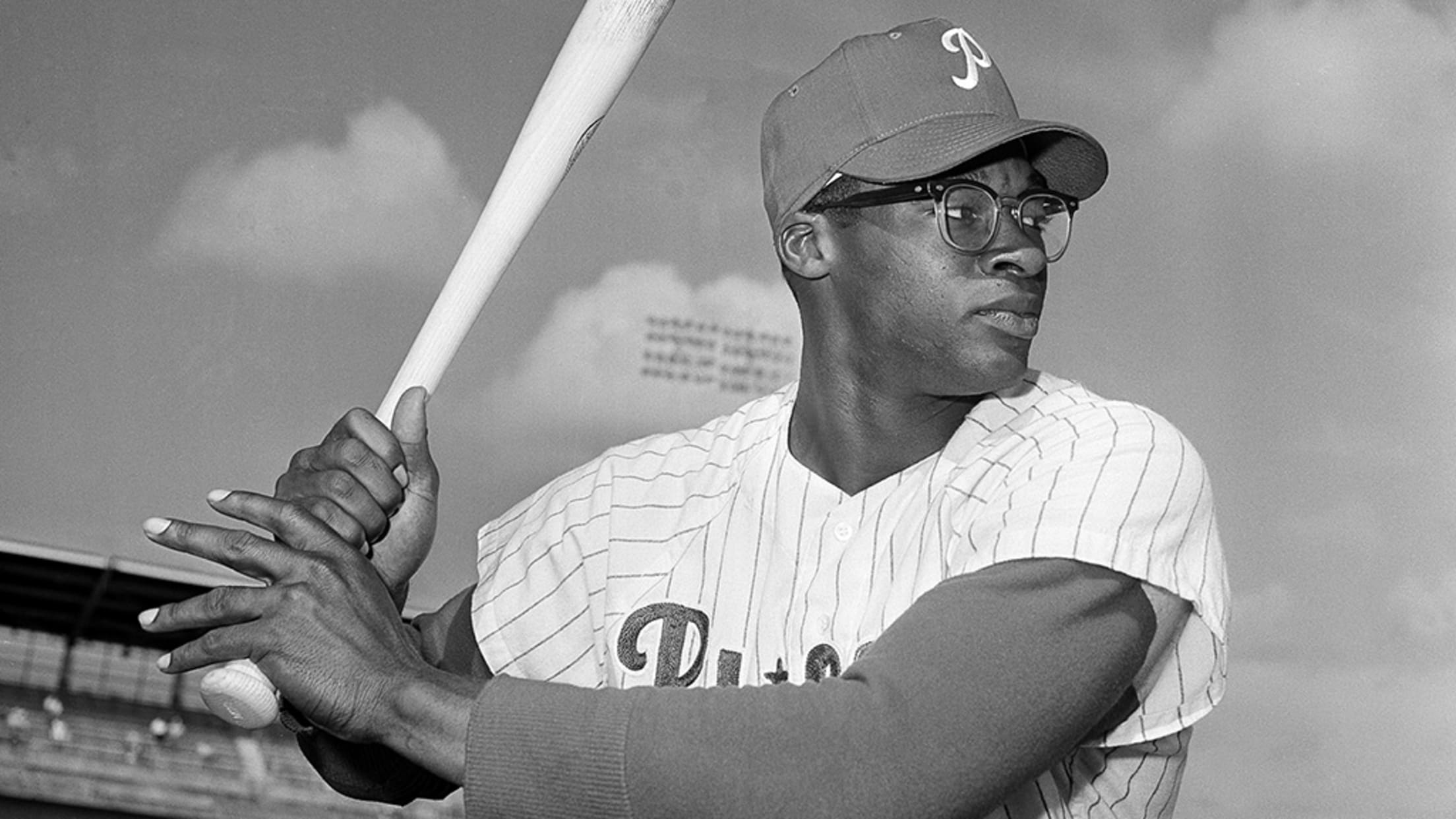 It's easy to forget that less than 20 years separated Jackie Robinson's integration of affiliated baseball in 1946 and Dick Allen's Triple-A debut in 1963. Between the time Robinson set foot in Ebbets Field on April 15, 1947 as the first Black man to play in the Majors and Allen's
Roundup: Lewis, Larnach going to Twins camp
Braves also invite Top-100 talents Waters, Langeliers to Florida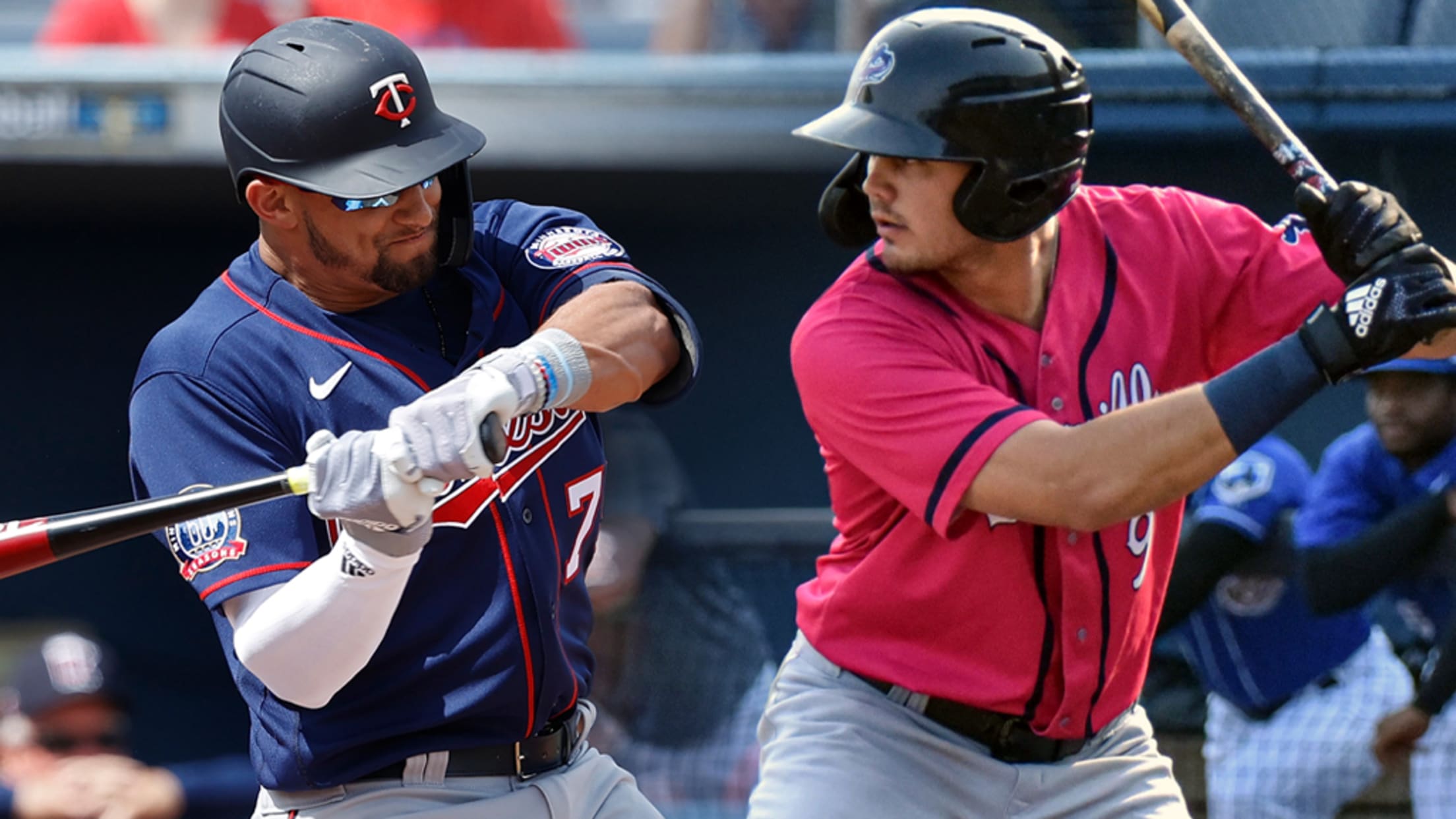 The Twins are taking a pair of Top-100 prospects to Major League camp this spring. No. 17 overall prospect Royce Lewis and No. 80 Trevor Larnach received non-roster invitations to Spring Training on Monday, Minnesota announced. Fellow Top-100 prospects Alex Kirilloff (No. 26) and Jordan Balazovic (No. 97) will already
Modern marvels: Sparks and other iron arms
Righty's 44 complete games most among players active this century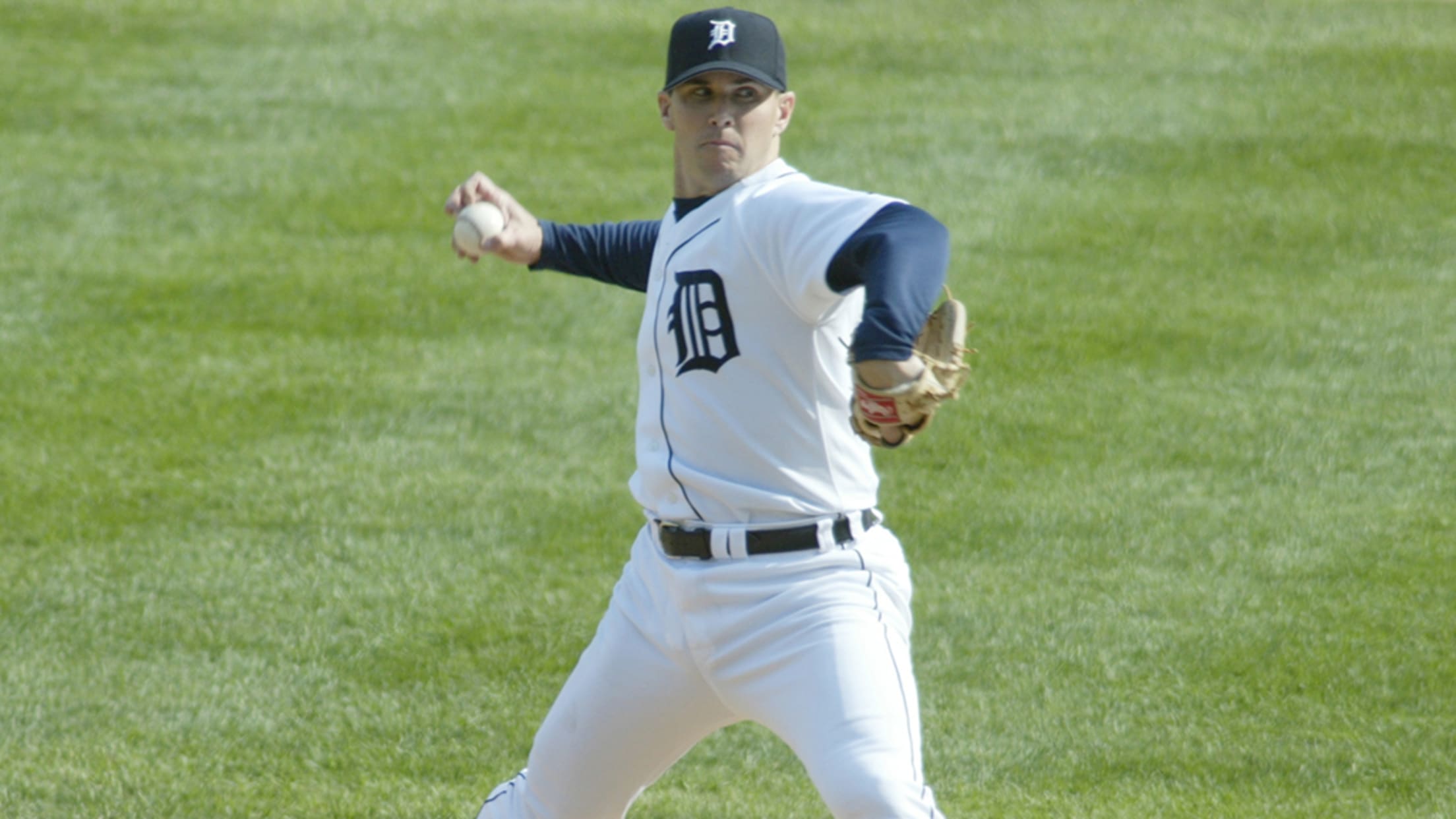 MiLB.com staff combed through decades of stats to uncover Minor League hitting and pitching leaders among players active for at least one season in the 21st century. In "Modern marvels," we present their stories. We covered the hits leaders, strikeouts leaders, home run leaders and saves leaders in previous editions.