Blue Rocks walk-off Red Sox 3-2
Politi stays untouchable against Blue Rocks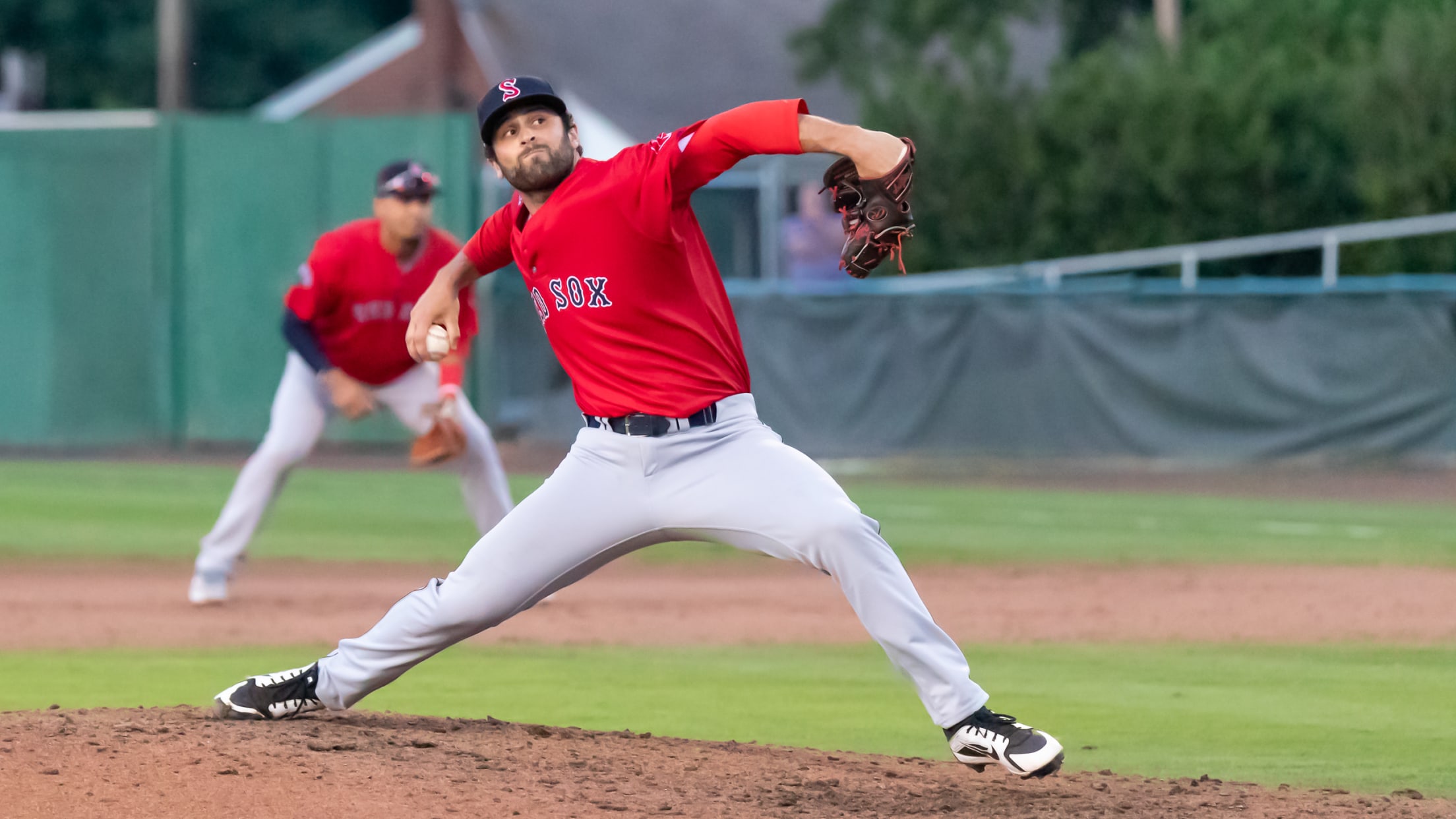 Andrew "AJ" Politi kept his streak in tact against Wilmington with another scoreless start in Game Three of the North Division Championship. (John Wacher)
WILMINGTON, Delaware (September 6, 2019) - The Wilmington Blue Rocks walked-off 3-2 against the Salem Red Sox in Game Three of the Carolina League North Division Championship Friday night at Frawley Stadium.How it Happened * Salem cracked Bubic in the fourth. Ryan Fitzgerald singled and scored on a double by
WILMINGTON, Delaware (September 6, 2019) - The Wilmington Blue Rocks walked-off 3-2 against the Salem Red Sox in Game Three of the Carolina League North Division Championship Friday night at Frawley Stadium.

How it Happened
* Salem cracked Bubic in the fourth. Ryan Fitzgerald singled and scored on a double by Devlin Granberg for the first run of the night.
* AJ Politi struck out seven Blue Rocks through four innings of scoreless work.
* Michael Gigliotti drew a walk when Kyle Isbel pushed him home on a single to tie the tilt 1-1 in the seventh inning.
* Tyler Esplin and Tanner Nishioka singled to push runners to the corners in the eighth inning when a wild pitch brought Esplin home to re-claim a 2-1 lead.
* The Blue Rocks knocked back-to-back singles to start the ninth and advanced into scoring position when Kyle Kasser laid a sacrifice bunt. Cristian Perez scored on a wild pitch to tie it back up and Kyle Isbel was hit by a pitch to place runners on the corners. Brewer Hicklen rolled a shallow bunt to snag a 3-2 walk-off win.
Standout Sox
* Devlin Granberg: 2-for-4, RBI, 2B
* AJ Politi: 4.0 IP, 4 H, 0 R, 0 ER, 1 BB, 7 K

Noteworthy
* In three starts and six total appearances against Wilmington this season, Politi has not allowed an earned run.
* The loss snaps a seven-game win streak, Salem's longest of the season. The walk-off fashion is the sixth dealt to Salem.
What's Next
Salem Red Sox at Wilmington Blue Rocks, September 7, 2019. First pitch is scheduled for 6:05 PM EST.
LHP Jhonathan Diaz vs LHP Austin Cox
Listen: SalemSox.com, TuneIn Radio, ESPN Blacksburg WKEX 1430 AM/94.1 FM, WGMN 1240 AM/93.3 FM
The Salem Red Sox are the Advanced-A affiliate of the Boston Red Sox and call Haley Toyota Field in Salem, Virginia home. The team was founded in 1968 and purchased by Fenway Sports Management in December of 2007. For more information on the Salem Red Sox, please visit SalemRedSox.com or contact Melanie Newman at [email protected].