BlueClaws Extend FirstEnergy Park Lease With Township of Lakewood
Team continues partnership with Township that began before team's 2001 debut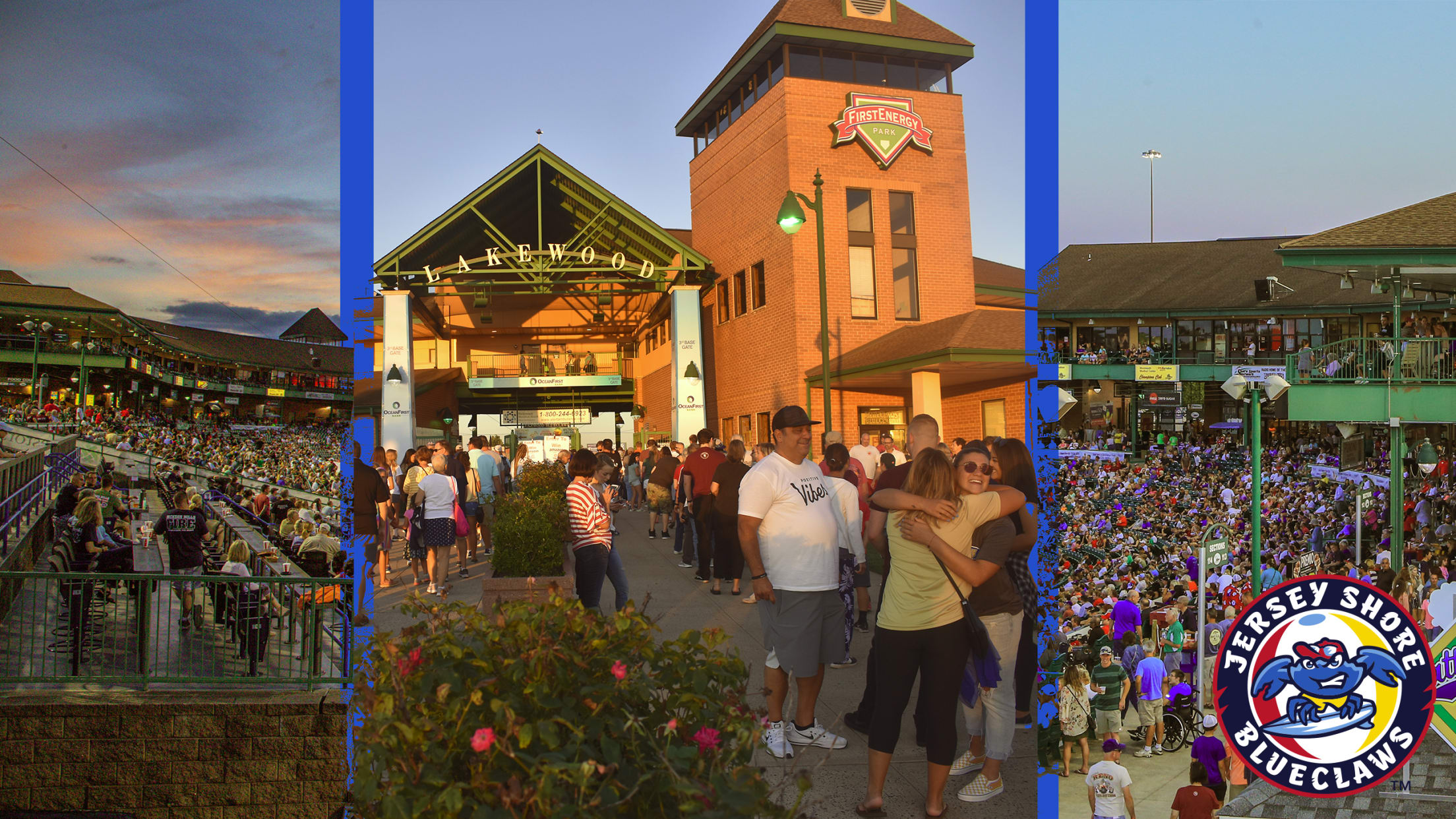 JERSEY SHORE, NJ – The Jersey Shore BlueClaws are not going anywhere. The team announced on Wednesday that they've exercised a 10-year team option on the FirstEnergy Park lease with the Township of Lakewood. The BlueClaws re-branded to the Jersey Shore BlueClaws on October 21st at an event at the
JERSEY SHORE, NJ – The Jersey Shore BlueClaws are not going anywhere. The team announced on Wednesday that they've exercised a 10-year team option on the FirstEnergy Park lease with the Township of Lakewood.
The BlueClaws re-branded to the Jersey Shore BlueClaws on October 21st at an event at the Shore's historic Convention Hall in Asbury Park. Part of the event included an announcement by Team President Joe Ricciutti and Art Matin of Shore Town Baseball of the club picking up their lease option.
"The BlueClaws and Township of Lakewood have been fantastic partners over the last two decades and we look forward to continuing that relationship many years into the future," said Art Matin, managing partner of Shore Town Baseball, which operates the day-to-day management of the team.
Over 7.7 million fans have come to Lakewood and FirstEnergy Park in the 19 seasons since the team debuted in 2001 (there was no 2020 season due to the coronavirus pandemic).
FirstEnergy Park is a state-of-the-art facility which includes 15 sections of fixed reserve seats, 16 Luxury Suites, two Party Decks, the Monmouth Medical Center Champions Club, two picnic areas, two grass berms, an indoor batting cage, and a 360-degree concourse.
In 2018, Shore Town Baseball added a nine-hole mini golf course, the Toyota World of Lakewood Home Run Pavilion featuring popular boardwalk games, and a 9,000 square-foot Biergarten. A year later, they modernized two picnic areas with upgraded seating, tables, views, and enhanced food capabilities to improve the fan experience in the area.
The BlueClaws are the Jersey Shore's top stop for affordable, family entertainment.
-Jersey Shore BlueClaws-