Booker named White Sox MiLB Player of the Month
CL All-Star Game MVP batted .369 across two levels in June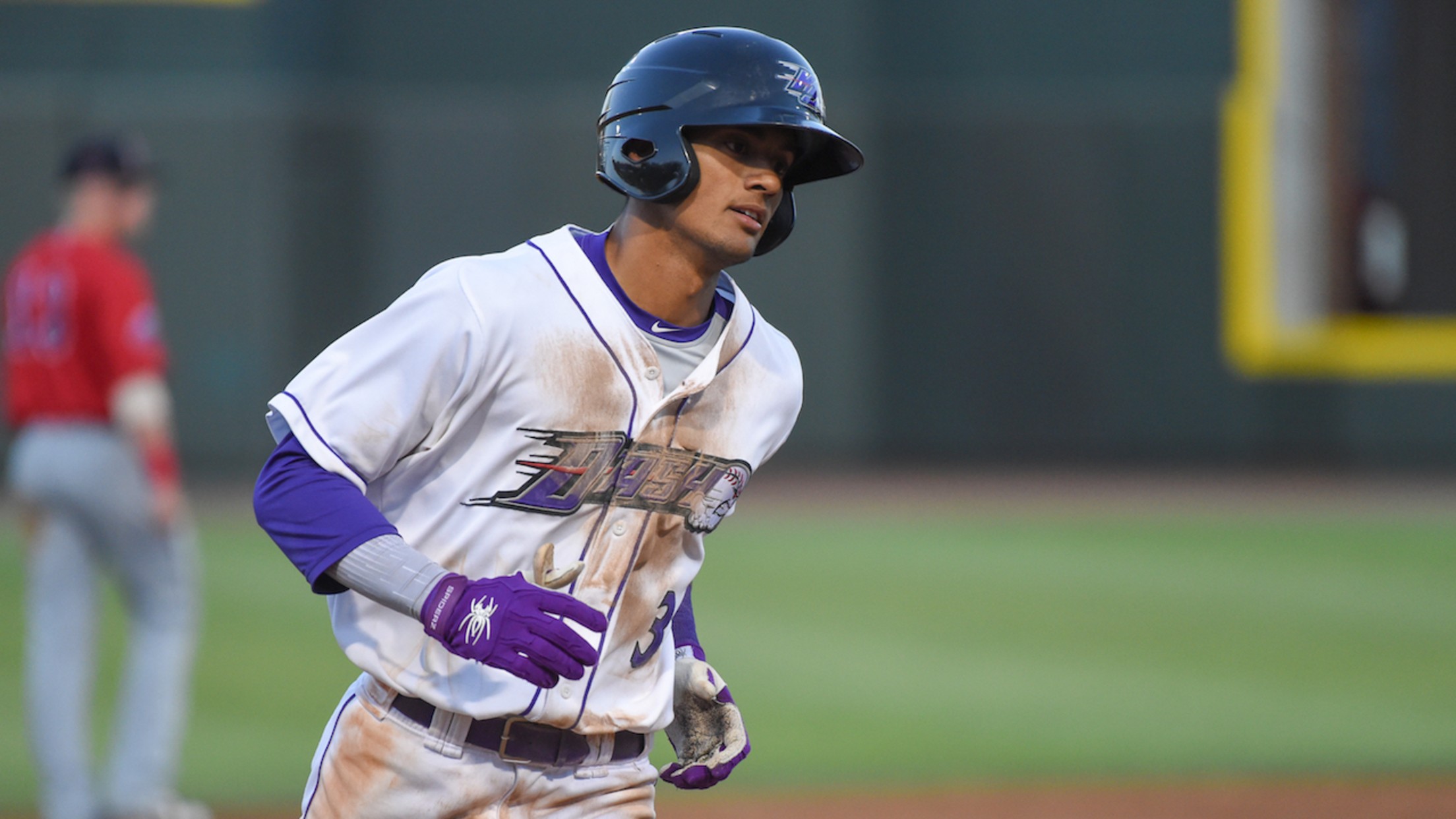 Booker is the second Dash player to earn White Sox Minor League Player of the Month honors this year. (Robert Hill/W-S Dash)
WINSTON-SALEM, N.C. (July 2, 2018) - Former Dash outfielder and current Birmingham Baron Joel Booker, who earned Carolina League All-Star Game MVP honors before being promoted to Double-A, has been named the White Sox Minor League Player of the Month for June.A 22nd-round pick by Chicago out of the University of Iowa
WINSTON-SALEM, N.C. (July 2, 2018) - Former Dash outfielder and current Birmingham Baron Joel Booker, who earned Carolina League All-Star Game MVP honors before being promoted to Double-A, has been named the White Sox Minor League Player of the Month for June.
A 22nd-round pick by Chicago out of the University of Iowa in 2016, Booker batted .391 (18-for-46) with a homer, eight doubles and seven RBIs in 12 games played with the Dash in June. Booker also scored eight runs during that span with four stolen bases and seven multi-hit efforts. Acting as the leadoff man for a majority of the first half, the 24-year-old was instrumental in helping the Dash clinch a first-half Southern Division championship, with a league-best 41-29 record.
As one of five All-Stars representing the Dash at the Carolina League All-Star Game in Zebulon, N.C., Booker shined brightest among the premier players in the circuit. The outfielder went 3-for-4 with a homer and four RBIs, helping the Southern Division squad beat the Northern Division 7-6 on June 19. For his efforts, Booker earned the BUSH'S® All-Star MVP award.
Following the All-Star Break, Booker was promoted to Double-A Birmingham, where he continued his hot hitting. Through nine games in June with the Barons, the former Iowa Hawkeye registered a .342 average (13-for-38) with a homer and three RBIs in nine games, including a 4-for-5 effort in his Double-A debut. Overall, Booker posted a .369 average between the two levels.
At the time of his promotion to the Barons, Booker was leading the Dash in batting average (.297), on-base percentage (.389), runs scored (39) and steals (14).
Booker joins former Dash outfielders Luis Basabe and Eloy Jiménez as the only players to earn the White Sox monthly honor while playing with Winston-Salem. Basabe won it this April with the Dash, sharing the honors with Winston-Salem alumnus Seby Zavala. Dane Dunning, who earned White Sox Pitcher of the Month accolades in April of 2017, joined the Dash shortly after winning the award.
Meanwhile, Charlotte right-hander Donn Roach earned White Sox Minor League Pitcher of the Month honors after going 5-0 with a 0.98 ERA in six appearances (five starts).