Dash Hang on for 2-1 Victory in Hickory
Team takes first series win of the year 5-1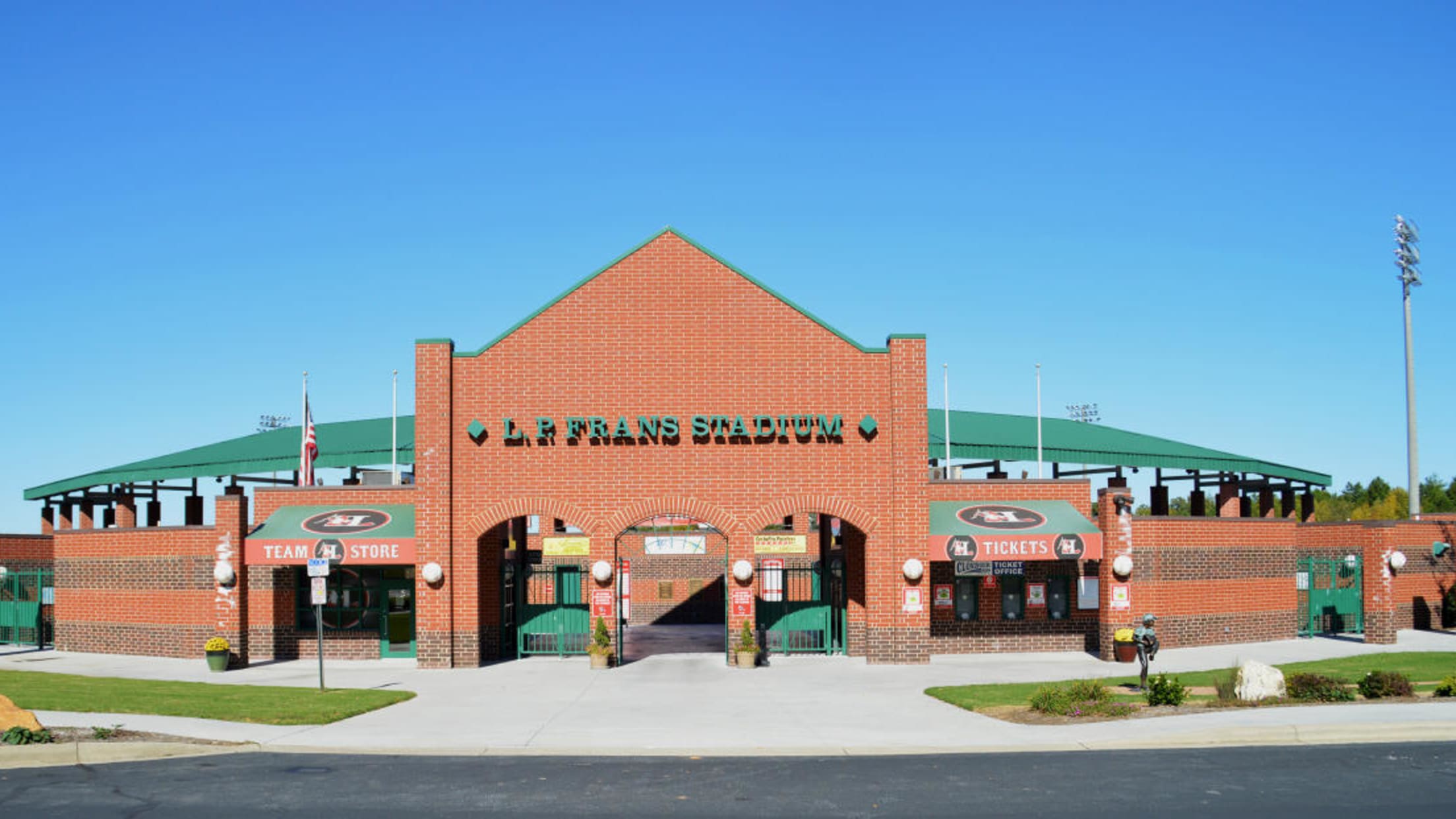 HICKORY, N.C. (May 16, 2021) – The Winston-Salem Dash defeated the Hickory Crawdads by the score of 2-1 in the final of a six-game series. Right hander Wilber Perez, coming in with a 1-0 record and a 9.00 ERA, took the mound for Winston-Salem. Righty Ronny Henriquez toed the rubber
Dash Skip Past Crawdads 5-2
Winston-Salem's record moves to 6-5 as team locks first series win of the season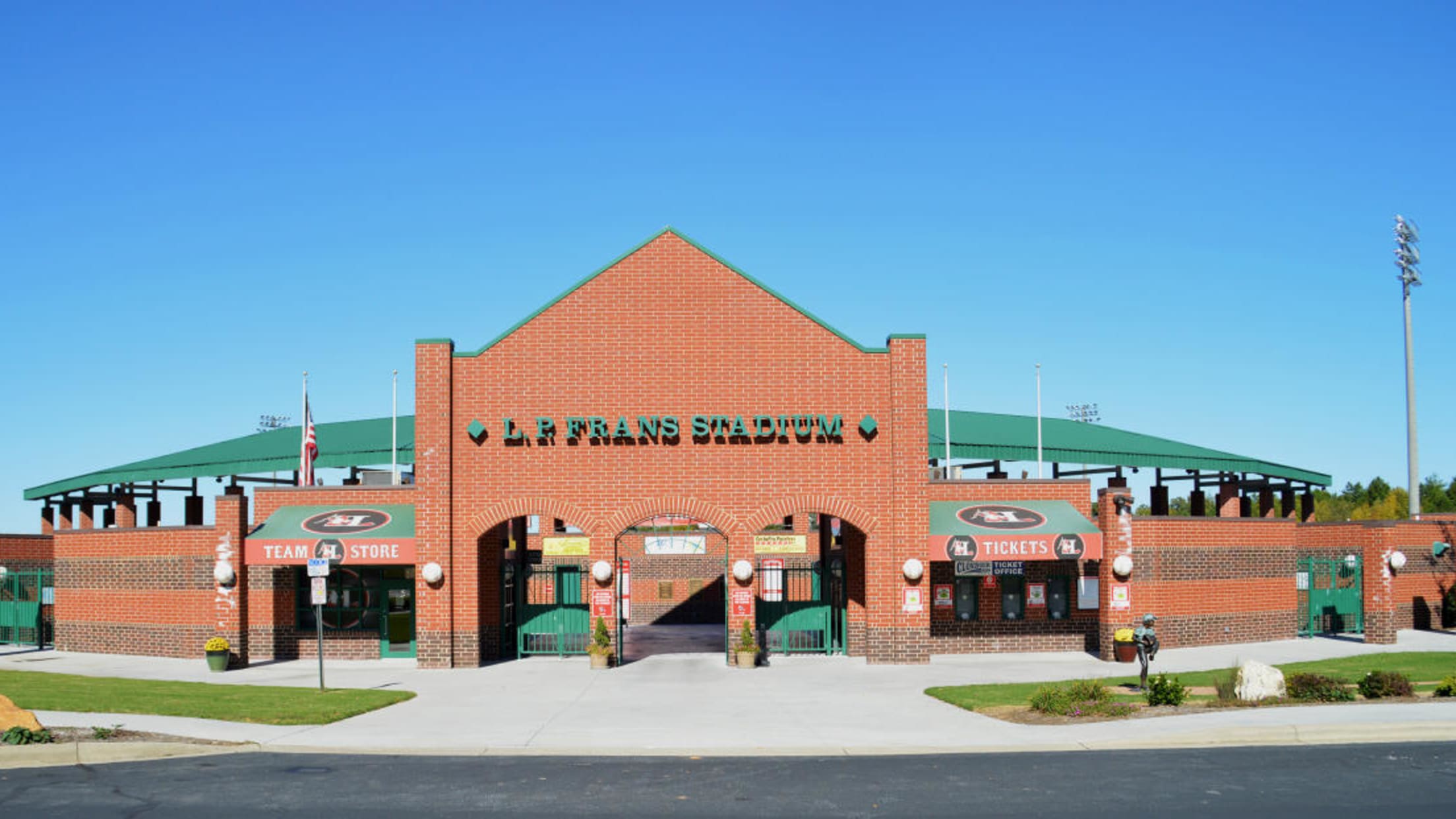 HICKORY, N.C. (May 15, 2021) – The Winston Salem Dash defeated the Hickory Crawdads on Saturday night by the score of 5-2. Ryan Newman called on Davis Martin to start for the Dash. Avery Weems took the hill for the Crawdads. Hickory tried to retaliate from the previous two losses
Dash Bludgeon Crawdads 8-4
Team looks to secure first series win of the season tomorrow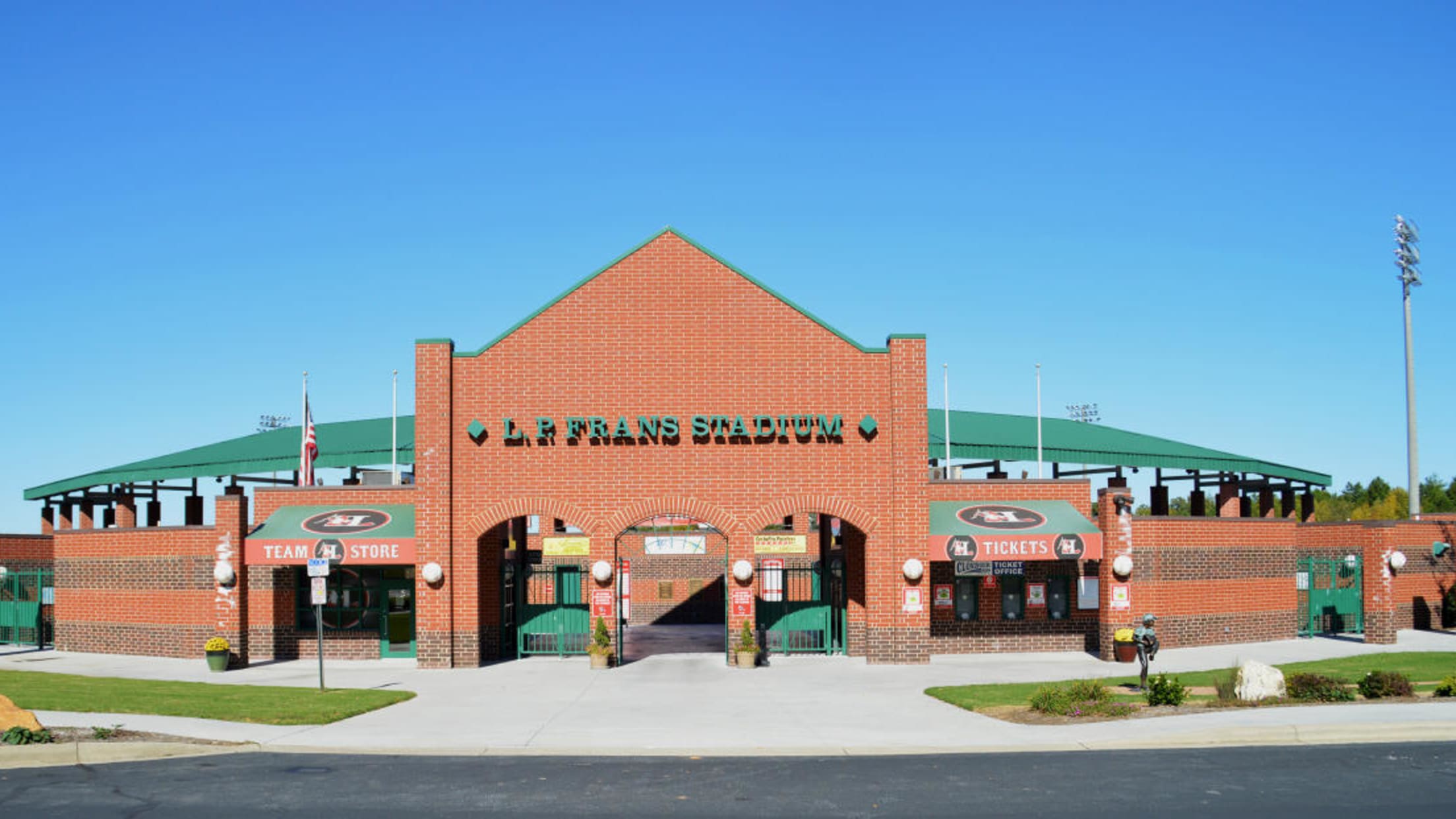 HICKORY, N.C. (May 14, 2021) – The Winston Salem Dash bludgeoned the Hickory Crawdads on Friday night in a barrage of early scoring. Isaiah Carranza got the start for the Dash, coming into the game 0-1 with a 3.00 ERA. Hickory called on Grant Wolfram (0-0, 0.00 ERA) to take
Dash Inch by Crawdads 2-1
Curbelo knocks 3rd homer of the season for go-ahead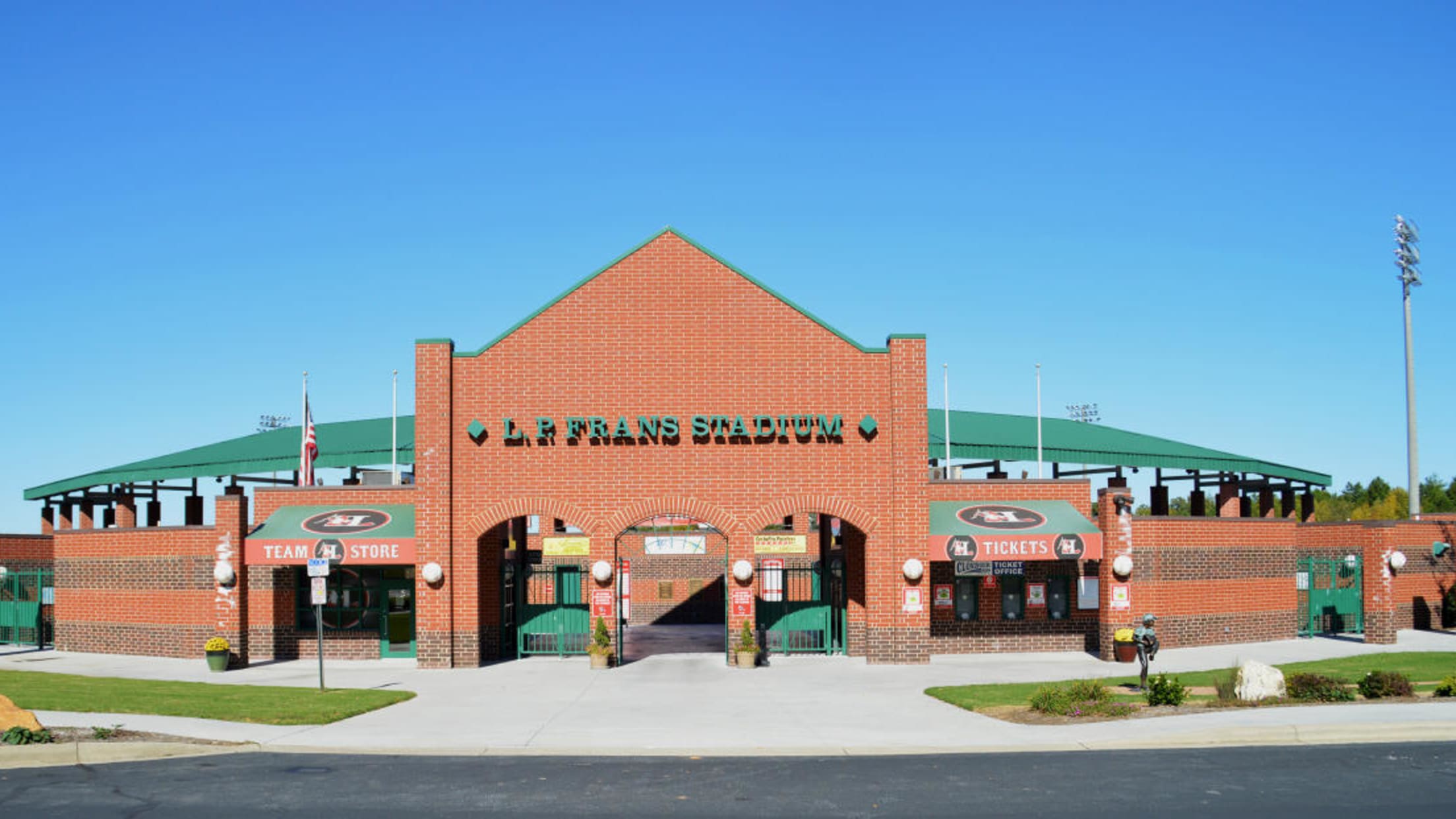 HICKORY, N.C. (May 13, 2021) – The Winston Salem Dash snuck past the Hickory Crawdads by the score of 2-1 on Thursday night. Ryan Newman called on Jason Bilous to start for the Dash, while Cody Bradford took the bump for the Crawdads. The first third of the game was
Dash Fall 3-1 in Second Game vs. Hickory
Six-game series is tied at 1-1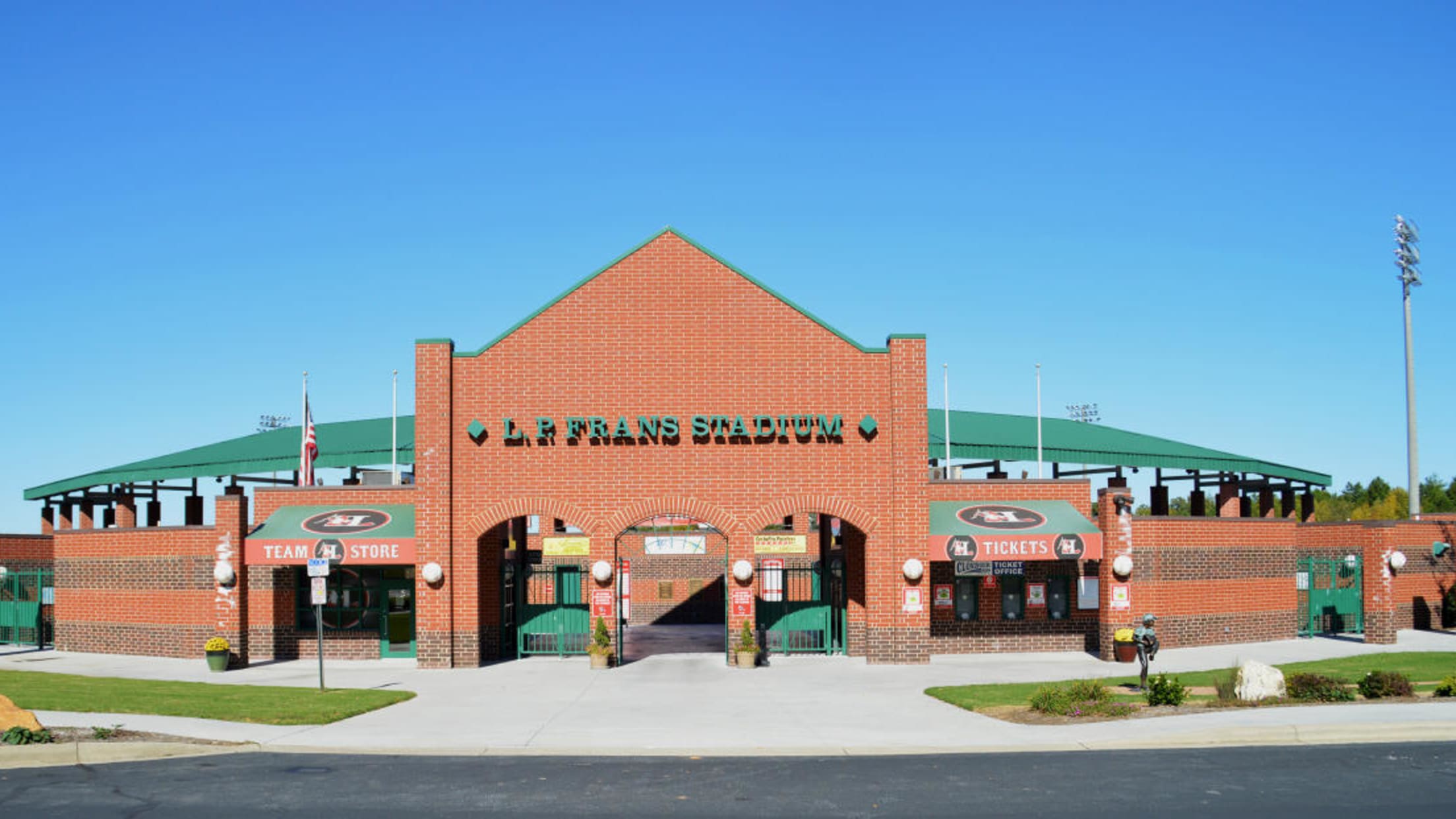 HICKORY, N.C. (May 12, 2021) – The Winston Salem Dash fell on Wednesday to the Hickory Crawdads by the score of 3-1. Johan Dominguez took the hill in his second start of the season for the Dash. Cole Ragans opened up for the Crawdads. The Dash offense remained quiet through
Winston-Salem Knocks Hickory Down 7-6
Dash roll with the punches and come out on top of a well-fought, up-and-down battle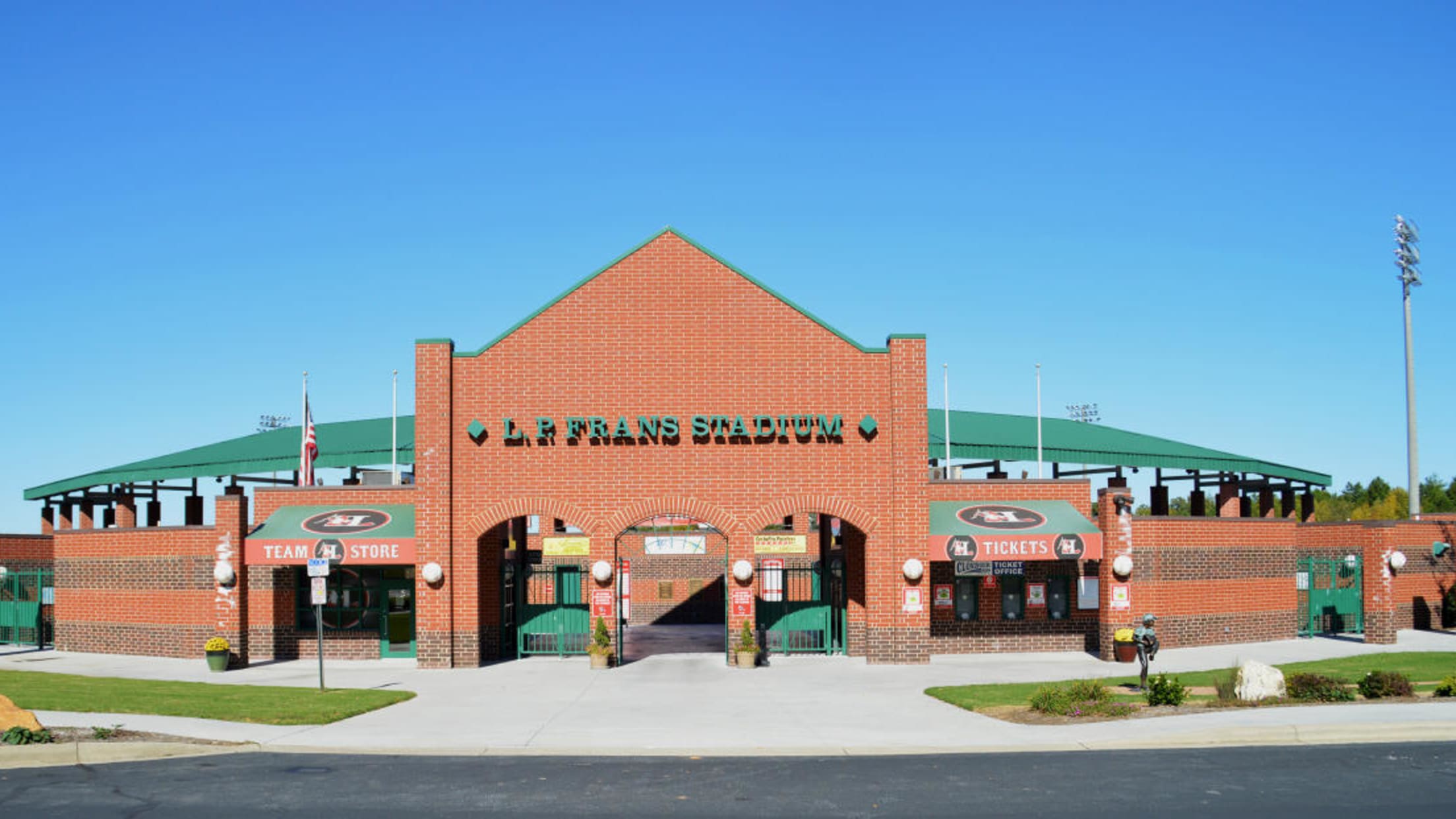 HICKORY, N.C. (May 11, 2021) – The Winston-Salem Dash began their week-long stay in Hickory on Tuesday and took down the Crawdads 7-6. Dash manager Ryan Newman first gave the ball to Taylor Varnell, marking Varnell's first start in a Dash uniform. Justin Slaten took the bump for Hickory. Winston-Salem
Dash Sneak Past Braves 5-4 in Extra innings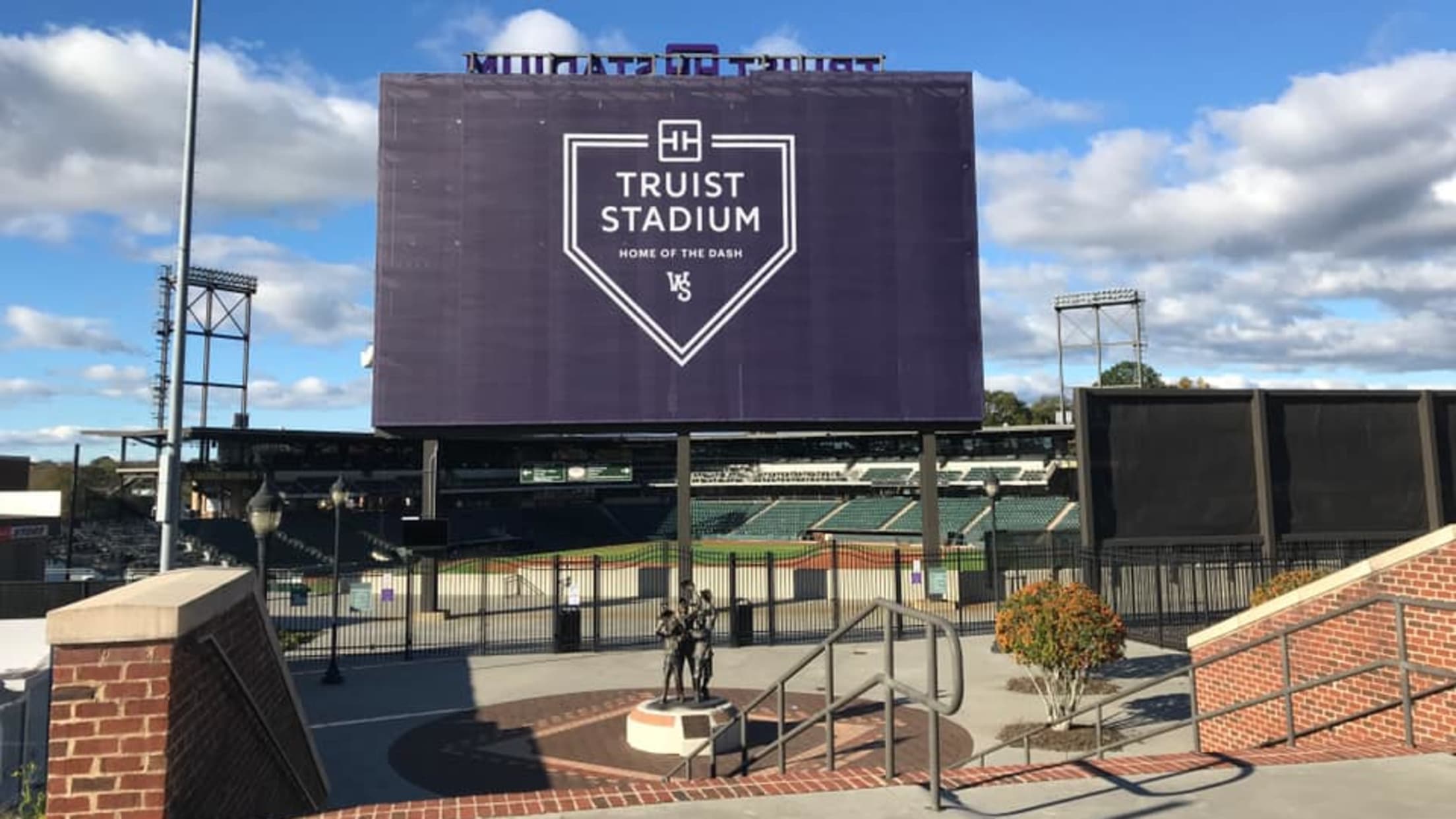 WINSTON-SALEM, N.C. (May 9, 2021) – The Winston-Salem Dash snuck past the Rome Braves 5-4 in extra innings on Sunday afternoon. Skipper Ryan Newman gave the start to Davis Martin, while Bryce Elder was called to the mound by Kanekoa Texeira for Rome. The Dash took an early lead in
Dash Stumped by Rome 3-1
Dash lose series to Braves in fourth loss of the season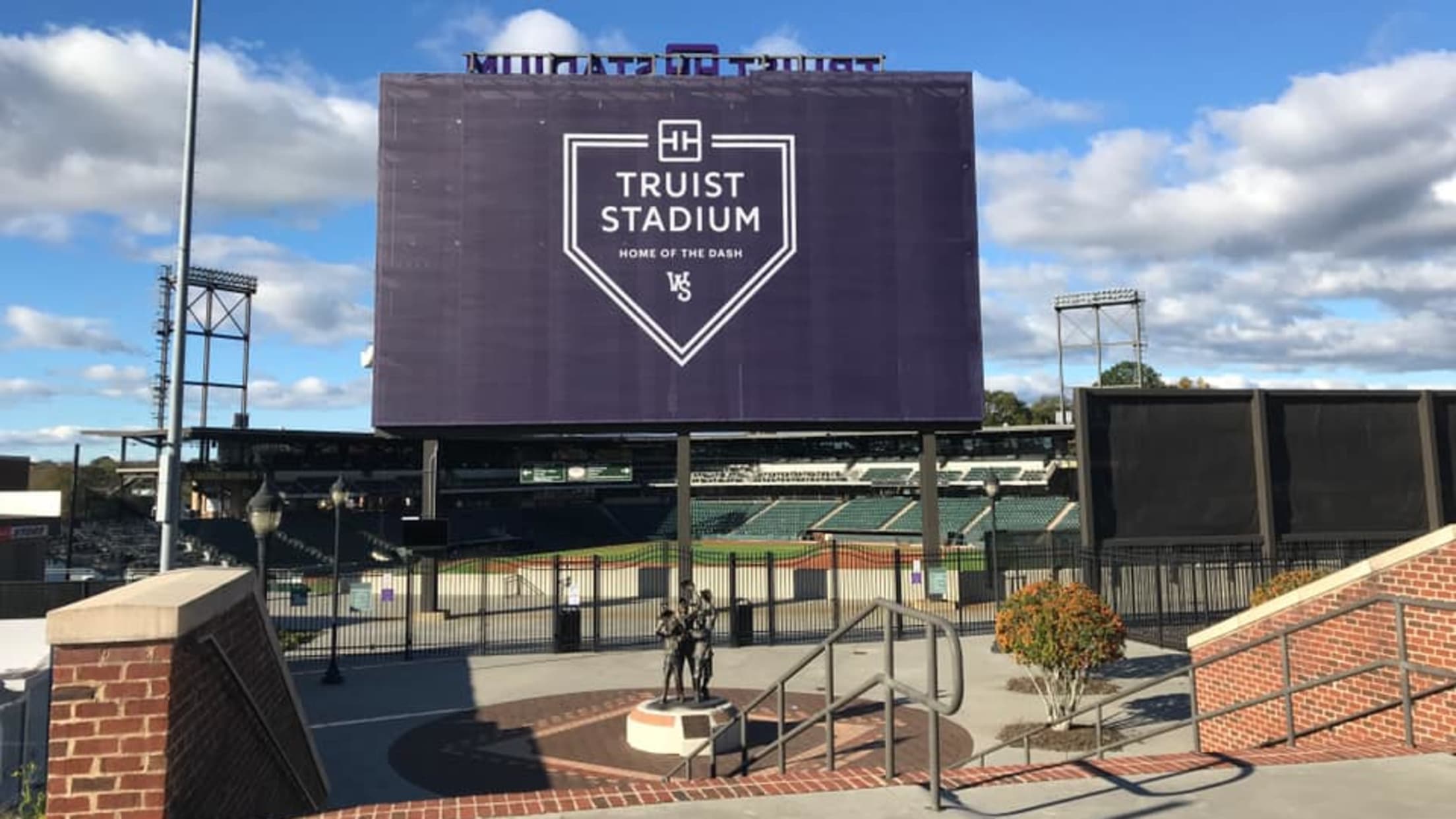 WINSTON-SALEM, N.C. (May 8, 2021) – The Winston-Salem Dash fell 3-1 to the Rome Braves in the fifth game of the season-opening homestand at Truist Stadium. Isaiah Carranza made his first professional start 1,038 days after he last pitched at Azuza Pacific (CA) University. The righthander yielded the first run
Dash Bolt Past Rome for First 2021 Win
Pitching and offense worked in tandem to thwart Braves 8-3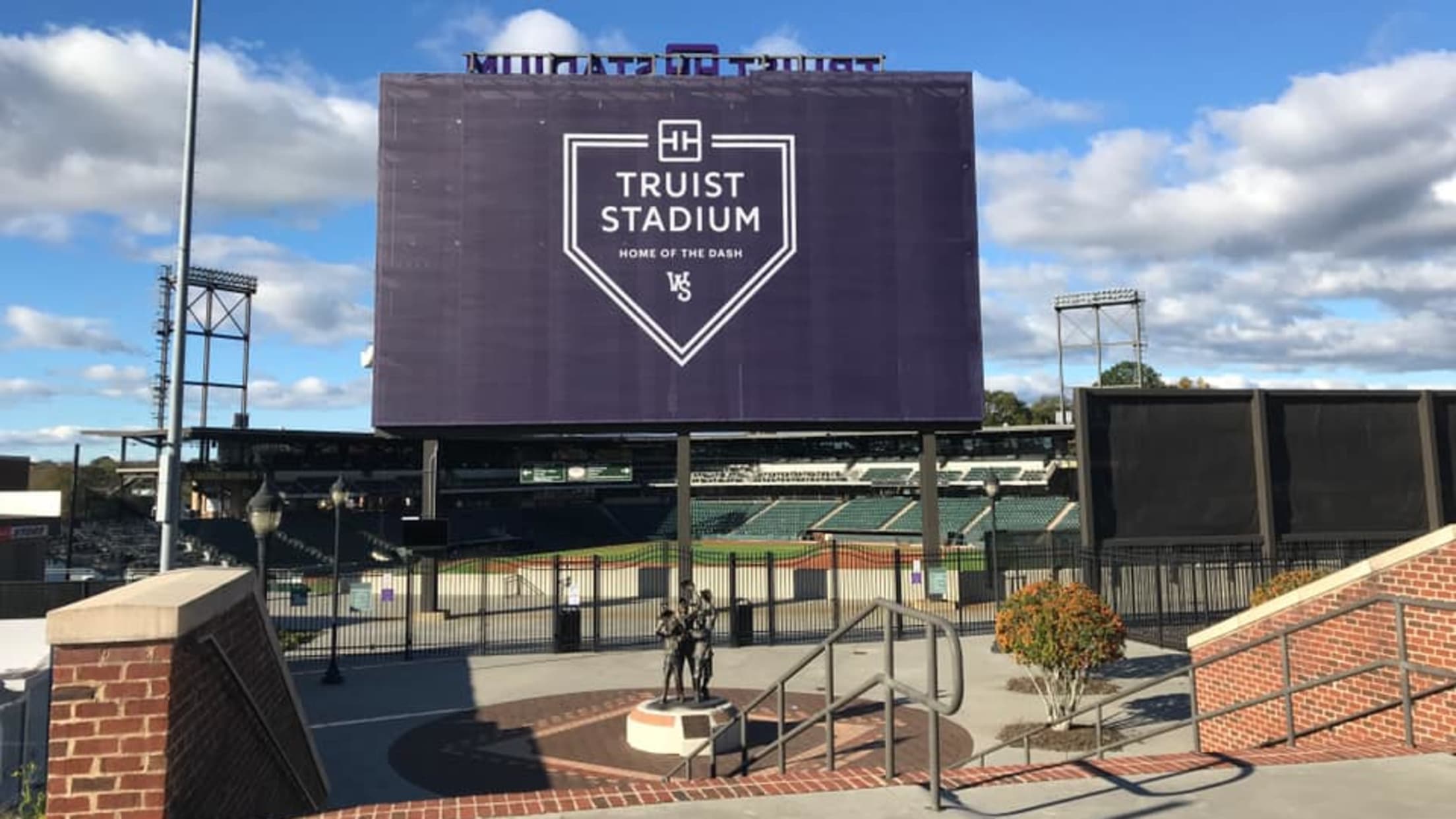 WINSTON-SALEM, N.C. (May 7, 2020) – The Winston-Salem Dash snagged their first victory of the 2021 season, defeating the Rome Braves 8-3. Right-hander Jason Bilous took the mound for the Dash and impressed in front of a sellout crowd. Bilous retired the first two frames in order, striking out the
Dominguez Spins Gem; Dash Blitzed by Braves 5-2
Dominguez Spins Gem; Dash Blitzed by Braves 5-2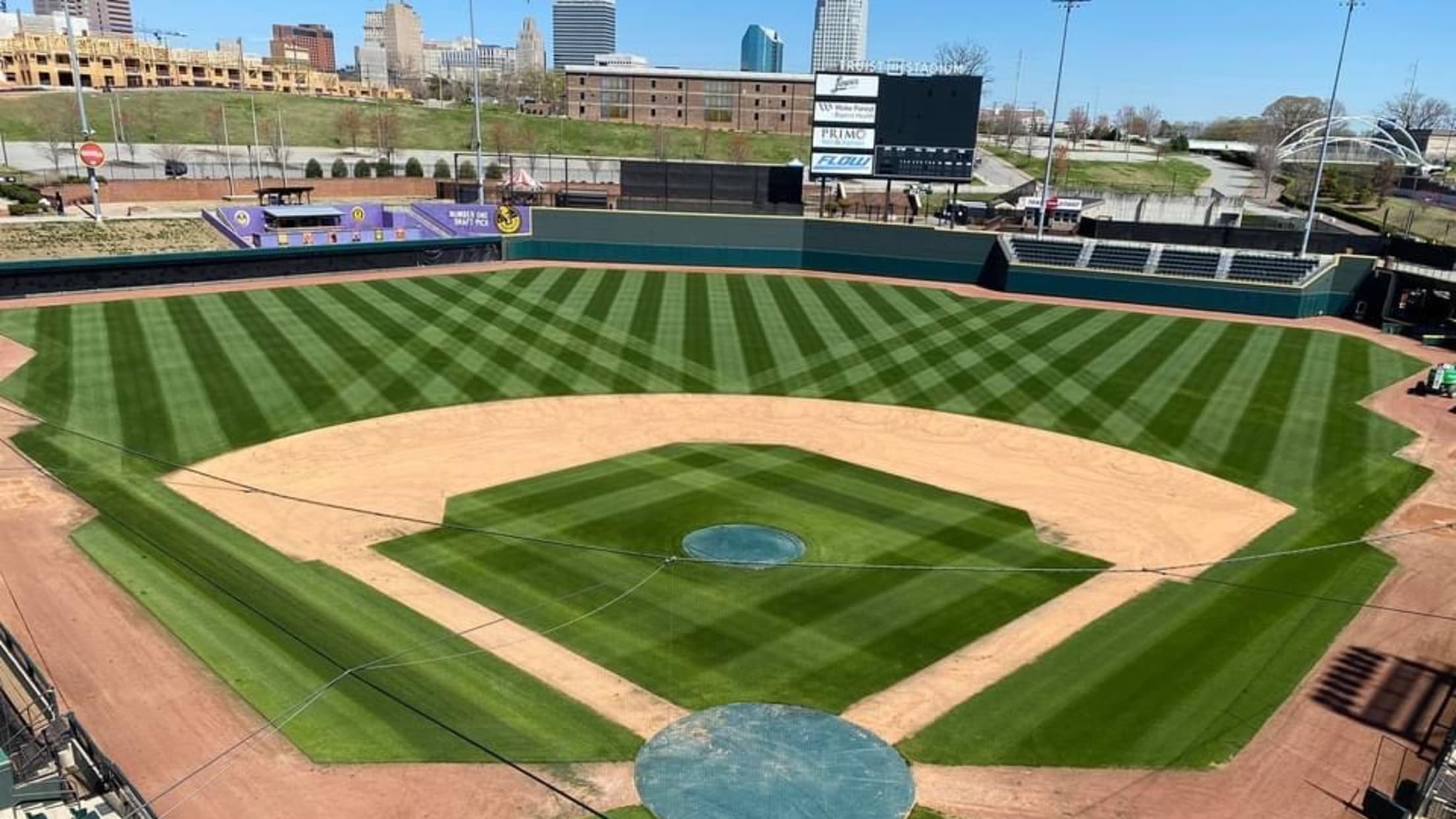 WINSTON-SALEM, N.C. (May 5, 2021) - The Winston-Salem Dash dropped their third game of the season-opening homestand against the Rome Braves 5-2. Johan Dominguez took the bump for the Dash and thwarted the Rome offense through five innings. The Santo Domingo, DR product diced through seven batters and gave up
Dash Fall Despite Curbelo's Big Night
Despite 4 RBIs from Luis Curbelo, the Dash lose 8-7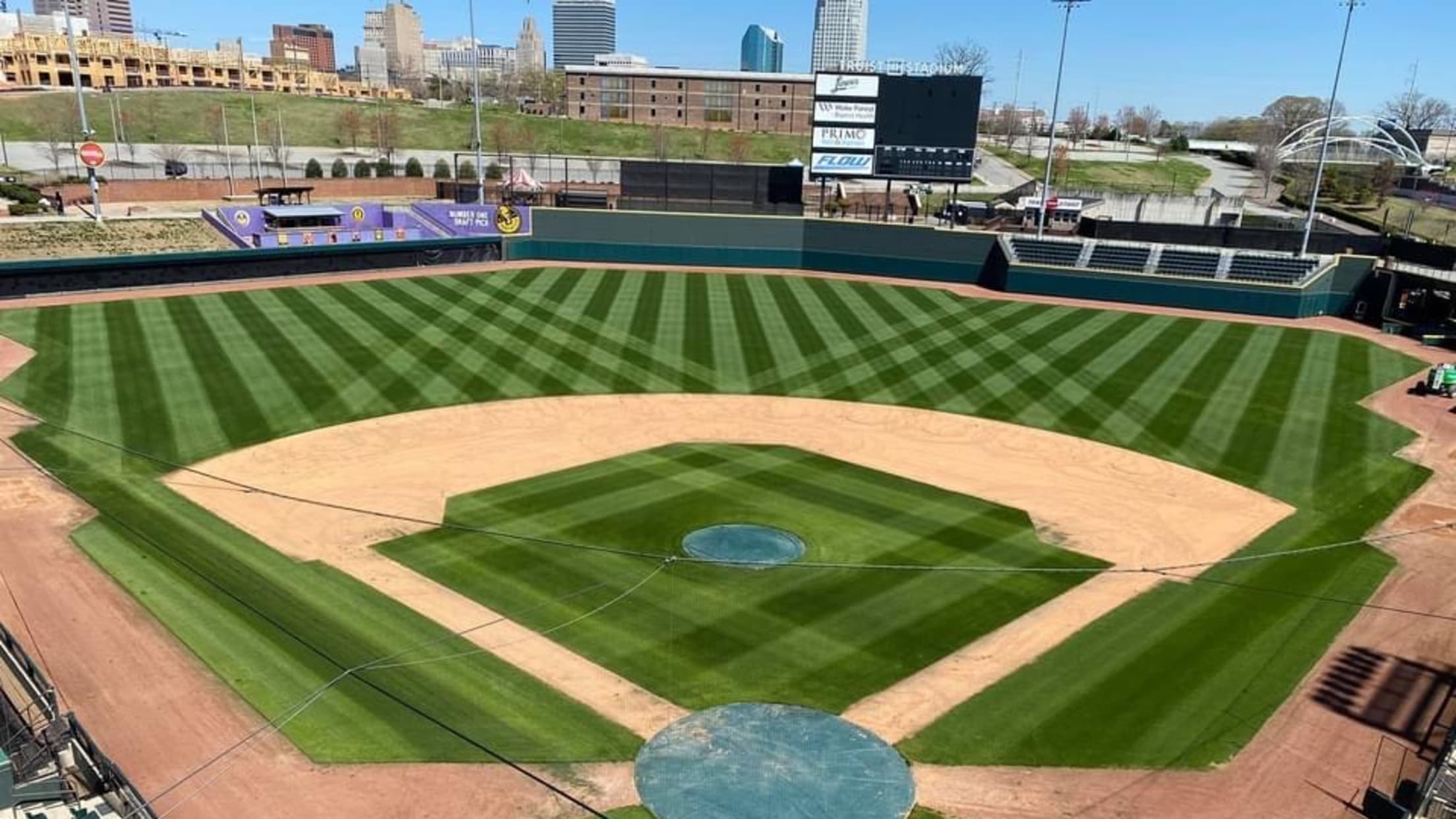 WINSTON-SALEM, N.C. (May 5, 2021) - The Winston Salem Dash fell Wednesday to the Rome Braves in the second game of a six-game home stand. Kevin Newman called on Pauly Milto to take the hill for the Dash (0-2). Milto, the former Indiana Hoosier, struggled mightily in the first, allowing
Dash Announce Broadcast Team for 2021 Season
Hallett takes over as the "Voice of the Dash", Murphy joins organization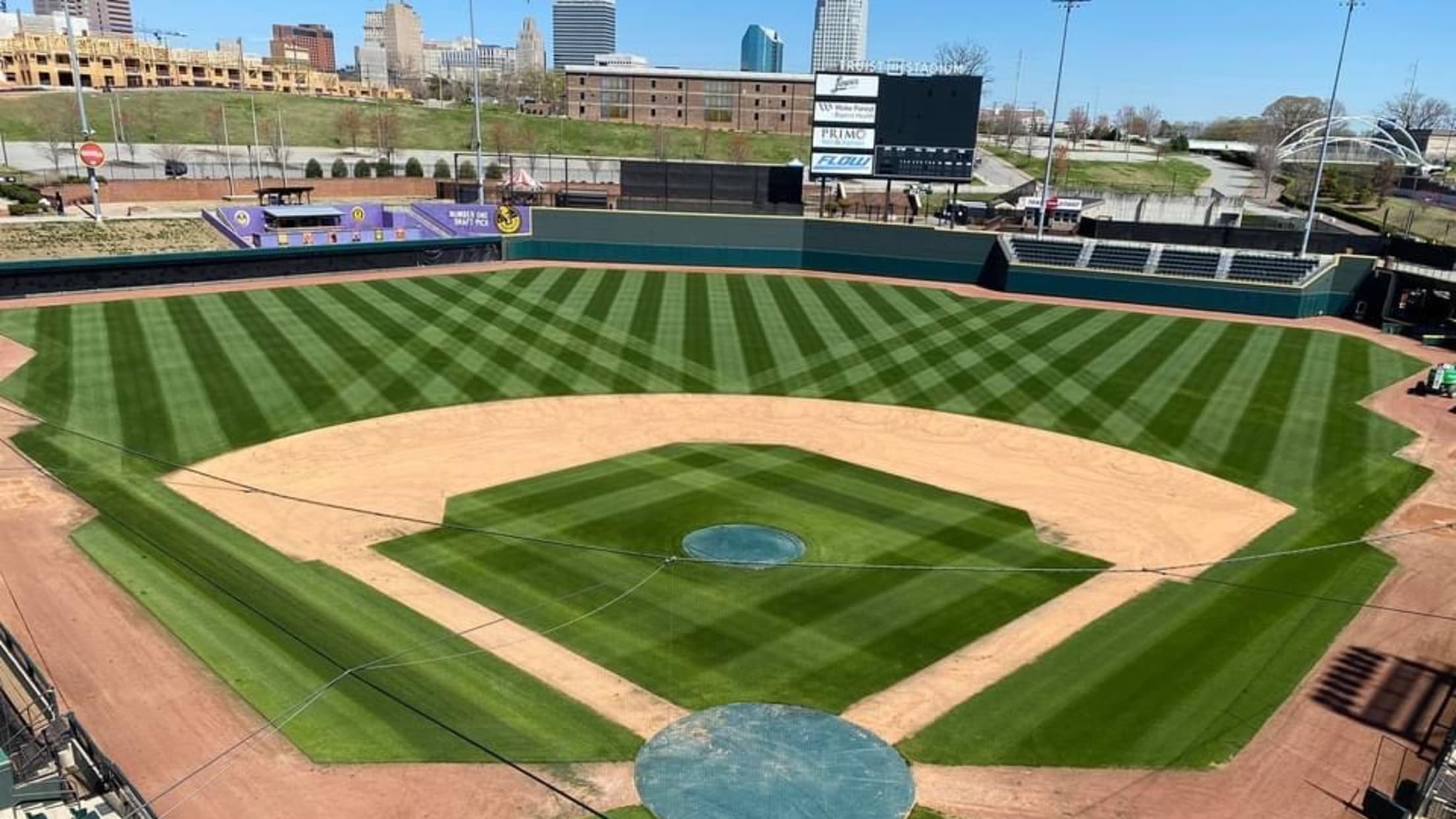 The Winston-Salem Dash added to their organization Thursday, finalizing their broadcast team before the season opener Tuesday. Luke Hallett will serve as the Broadcast and Media Relations Coordinator for the Dash, as well as the team's lead broadcaster for the 2021 season. Hallett will team up with Amanda Weaver, the
Winston-Salem Rayados Promotion to Return In 2021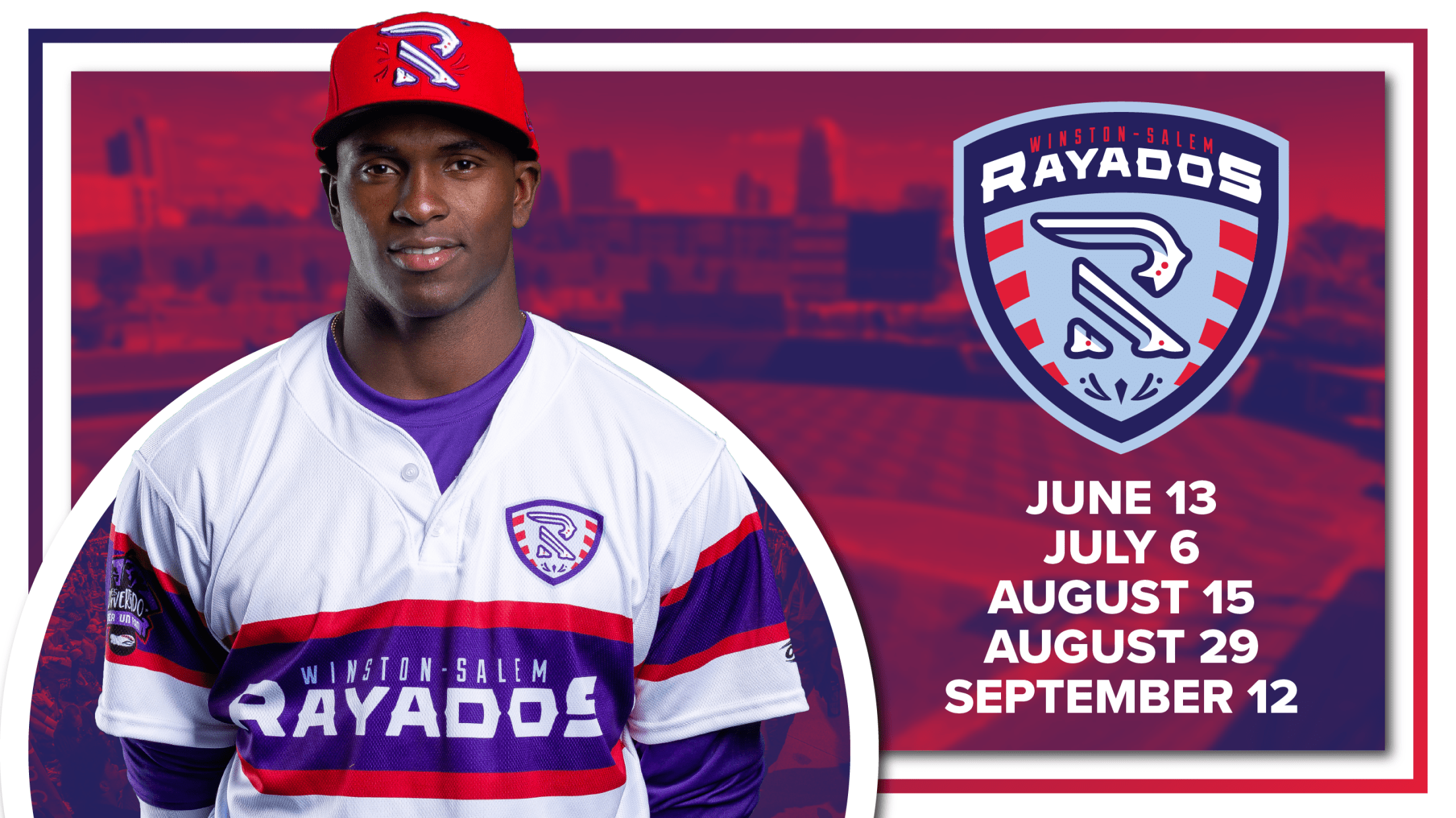 The Winston-Salem Dash have announced they will once again rebrand as the Winston-Salem Rayados for five home games this season. This multi-year promotion is designed to embrace the culture and values of our local Hispanic/Latino communities. The name "Rayados" translates to "the Striped Ones," and was developed in collaboration with
Dash To Bring Truist Stadium Experience To A Fan's Backyard
Local fans can enter to win a full gameday experience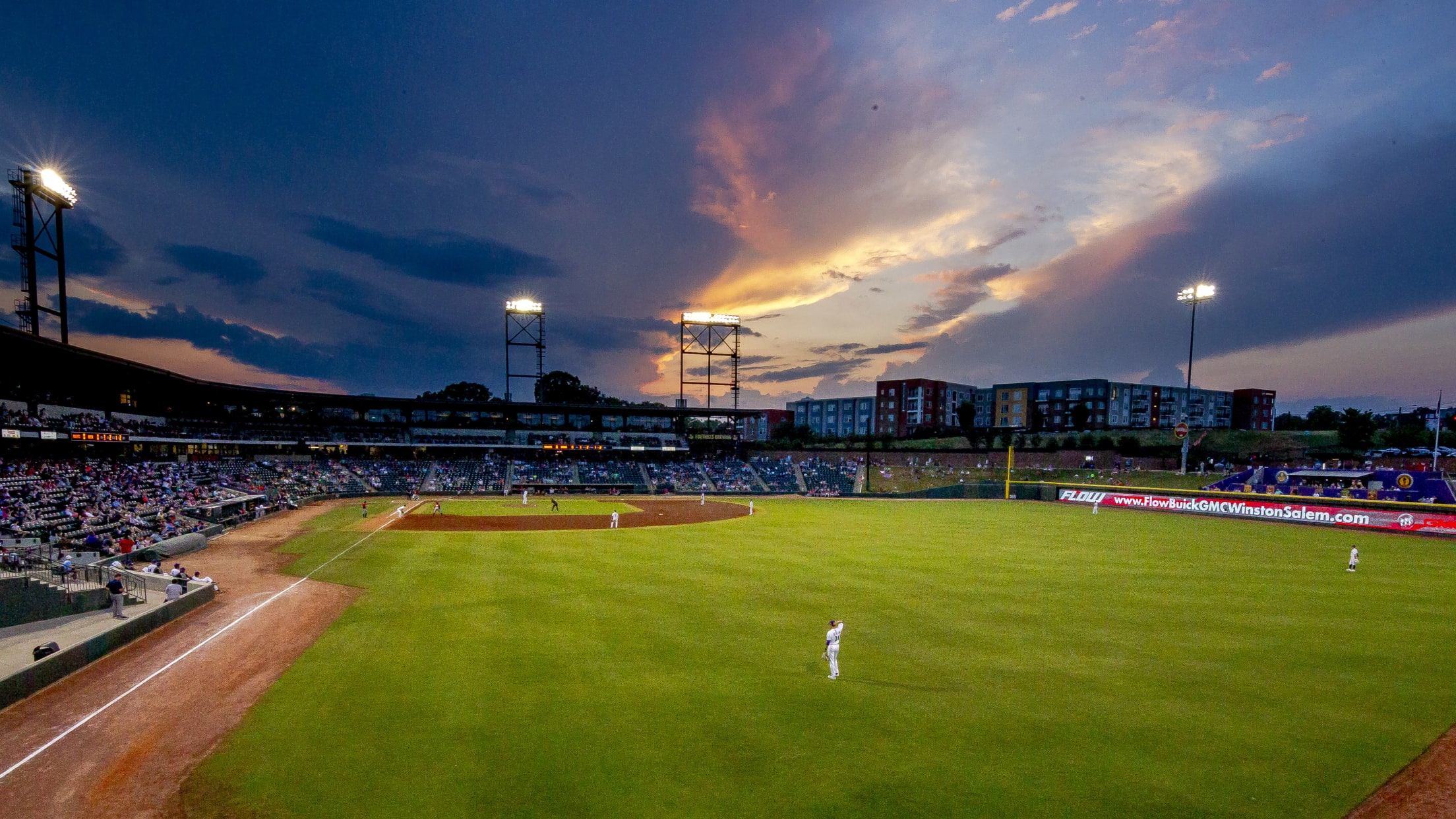 The Winston-Salem Dash and Lowes Foods have partnered to bring the full Truist Stadium gameday experience to a lucky Dash fan this spring. Fans can enter to win at wsdash.com or through Dash social media platforms. The experience will include:
Winston-Salem Dash Groundskeeper will mow and trim your yard,
Truist Stadium to Host Job Fair
Numerous part-time positions available for Dash games in 2021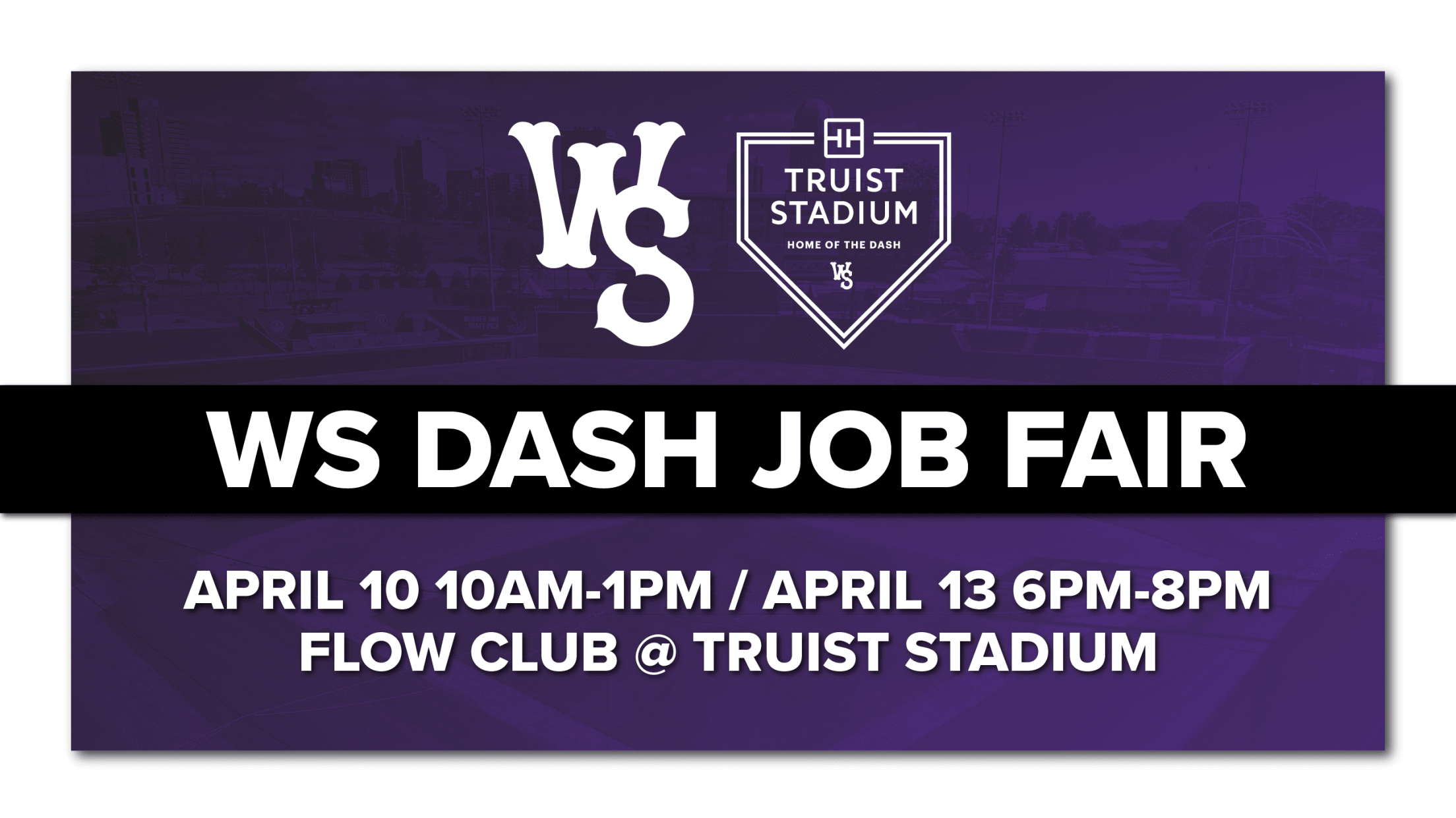 Three local companies will be searching for new employees at a community Job Fair at Truist Stadium on Saturday, April 10, from 10 a.m. to 1 p.m. and Tuesday, April 13, from 6 p.m. to 8 p.m. Rhino Sports & Entertainment Services, Legends Hospitality Management, and the Winston-Salem Dash are
Darren Knight AKA "Southern Momma" Fixin' To Perform at Truist Stadium
Get ready to laugh until the cows come home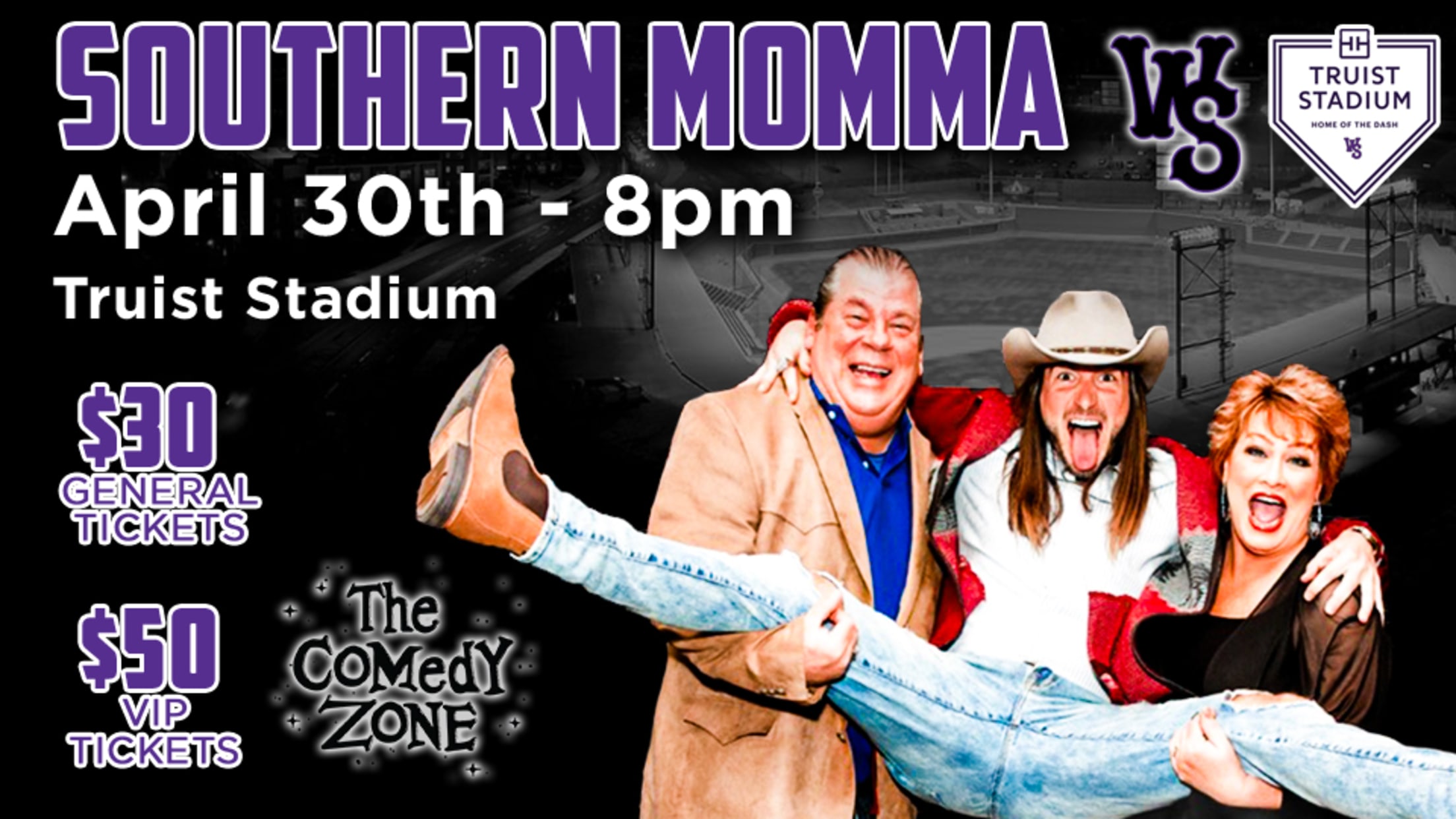 The "Southern Momma" comedy show is coming to Truist Stadium Friday, April 30. Darren Knight, aka "Southern Momma" is a YouTube star who has over one million views for each of his many videos. Gates will open at 7pm and the show will begin at 8pm. Tickets are on sale
Dash to Deliver Free Ice Cream to Local Neighborhood
Popular Truist Stadium dessert to go on the road during first week of April.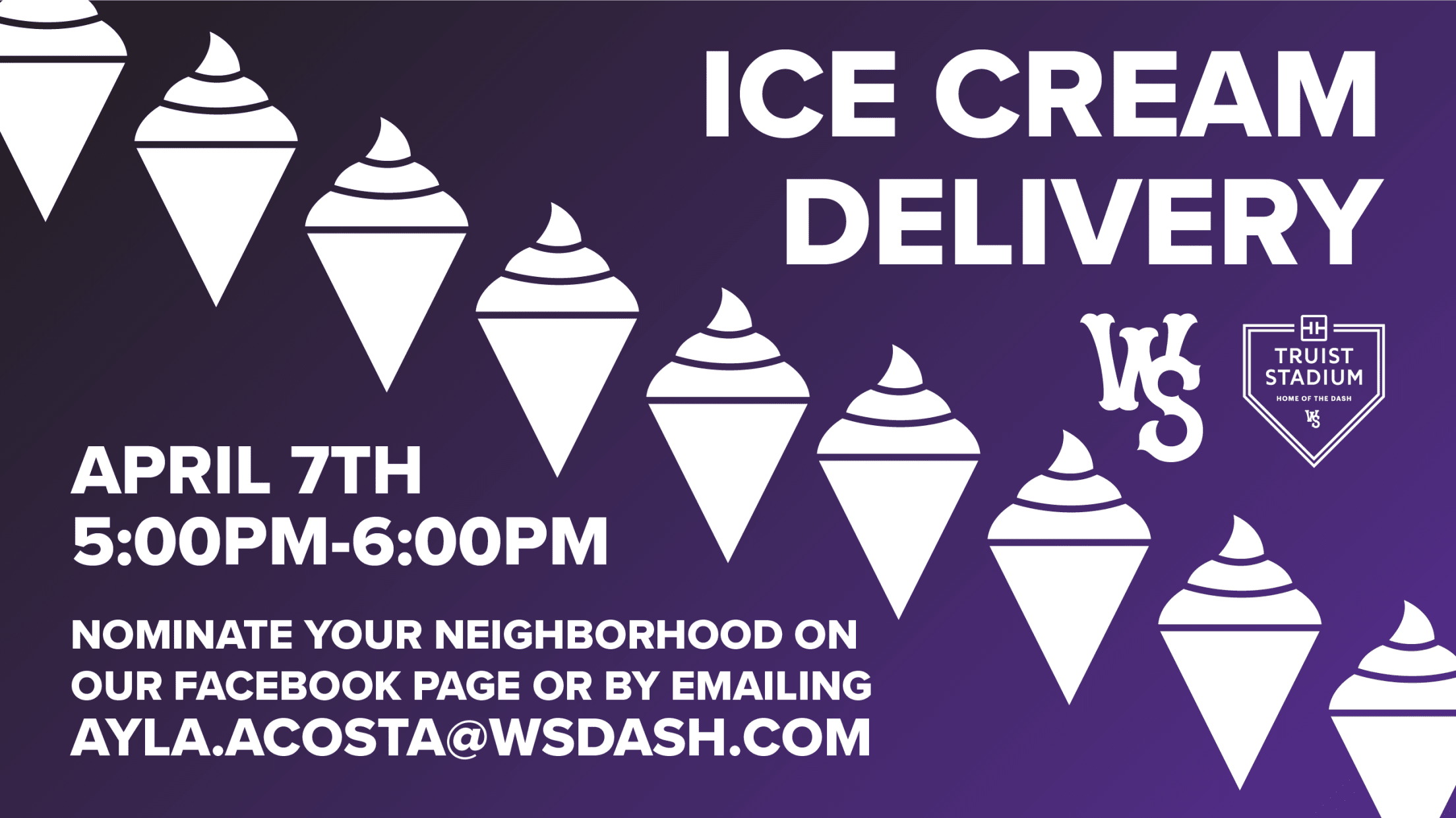 The Winston-Salem Dash and Truist are bringing Truist Stadium's delicious frozen treat, ice cream, to a local neighborhood. Dash staff and team mascot BOLT will deliver free ice cream from 5:00 p.m. – 6:00 p.m. Wednesday, April 7. The free ice cream delivery is designed to bring some joy to
Dash to Toss Free T-Shirts in Local Neighborhoods
Popular Truist Stadium promotion to go on the road following online contest
The Winston-Salem Dash, Truist, and Wake Forest Baptist Health are taking the most popular in-game promotion at Truist Stadium, the "Free T-shirt Toss" to one local neighborhood. Dash staff and team mascot BOLT will toss free T-shirts from 5:00 p.m. – 6:00 p.m. Wednesday, March 31. The "T-shirt Toss" is
Winston-Salem Dash Announce Disc Golf at Truist Stadium
Facility to temporarily transform into a 9-hole Dash Disc Golf Course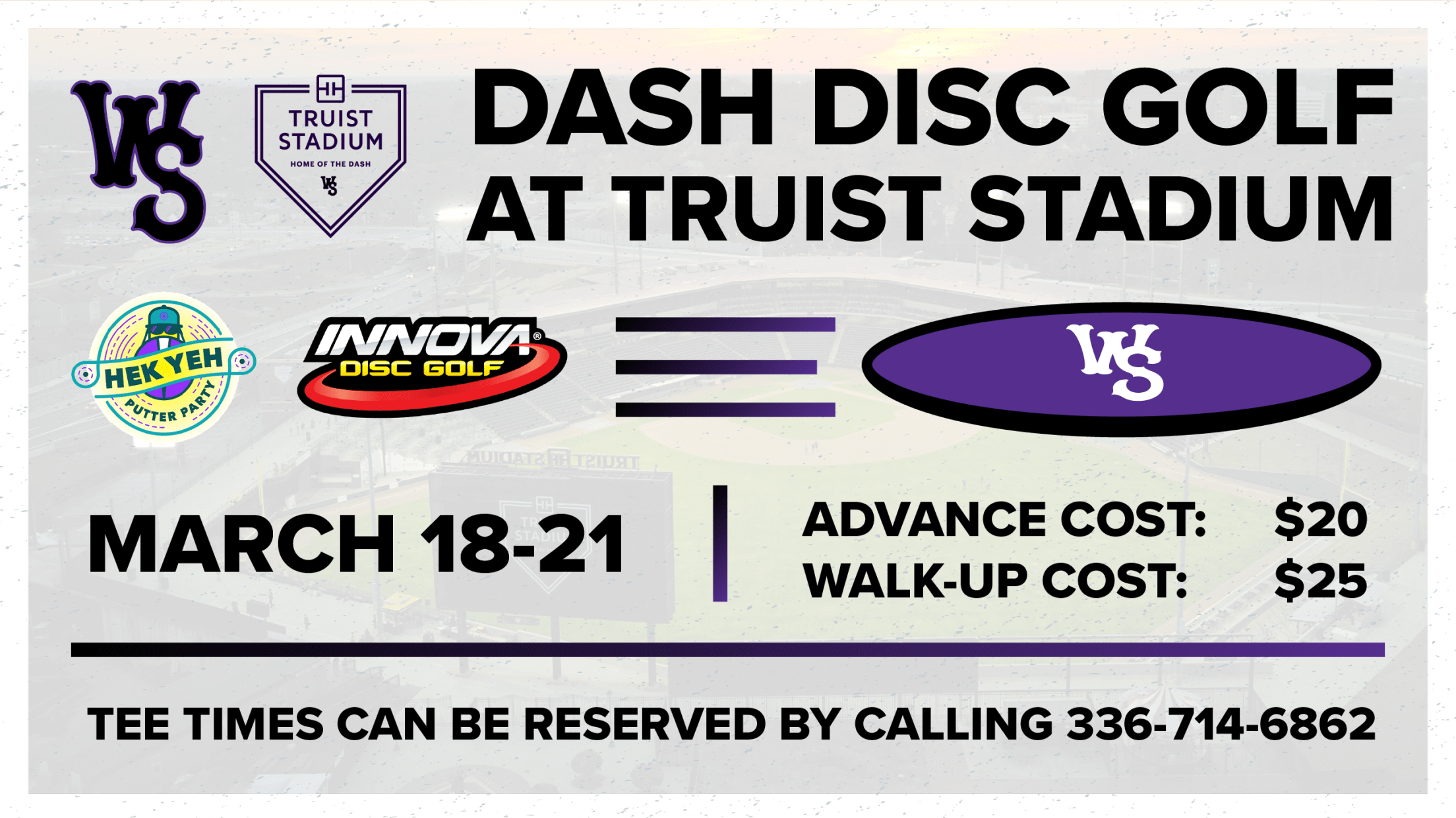 The Winston-Salem Dash have partnered with "Hek Yeh Putter Party" with Innova Discs to host Dash Disc Golf at Truist Stadium March 18-21. "Hek Yeh Putter Party" is a premier disc golf/baseball stadium experience and competition designed for first time and experienced players. Participants have the chance to compete for
Winston-Salem Dash To Give Away Free Hot Dogs
Fans will be able to drive-thru and pick-up hot dogs at Truist Stadium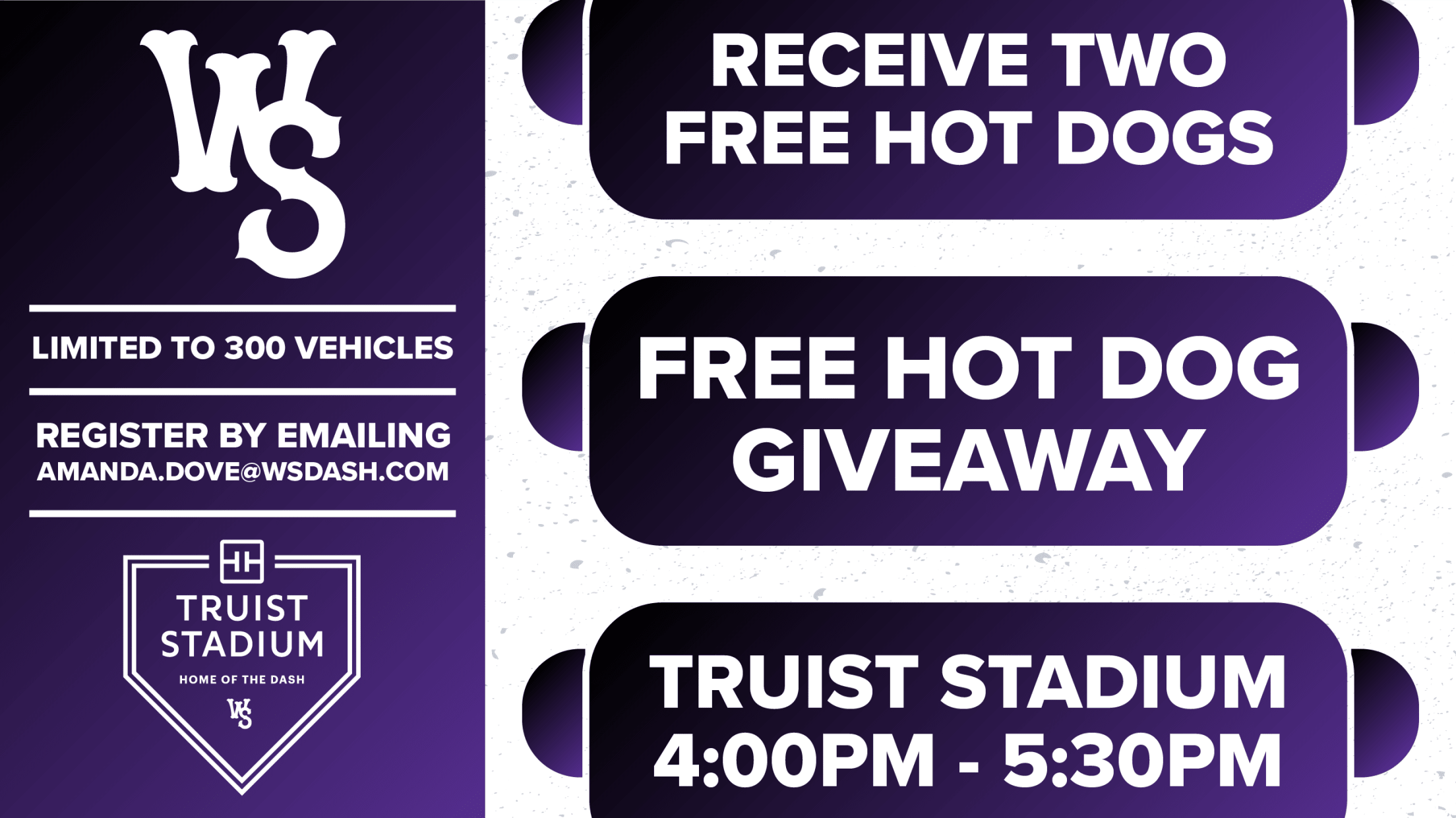 On Monday, March 15, the Winston-Salem Dash will once again begin providing the community with free hot dogs though their Free Hot Dog Giveaway, presented by Truist. The promotion is limited to 300 vehicles. Each vehicle will receive two hot dogs and condiment packets. Fans must register in advance by
Winston-Salem Dash Announce 2021 Schedule
White Sox High-A Affiliate To Play 60 Home Games at Truist Stadium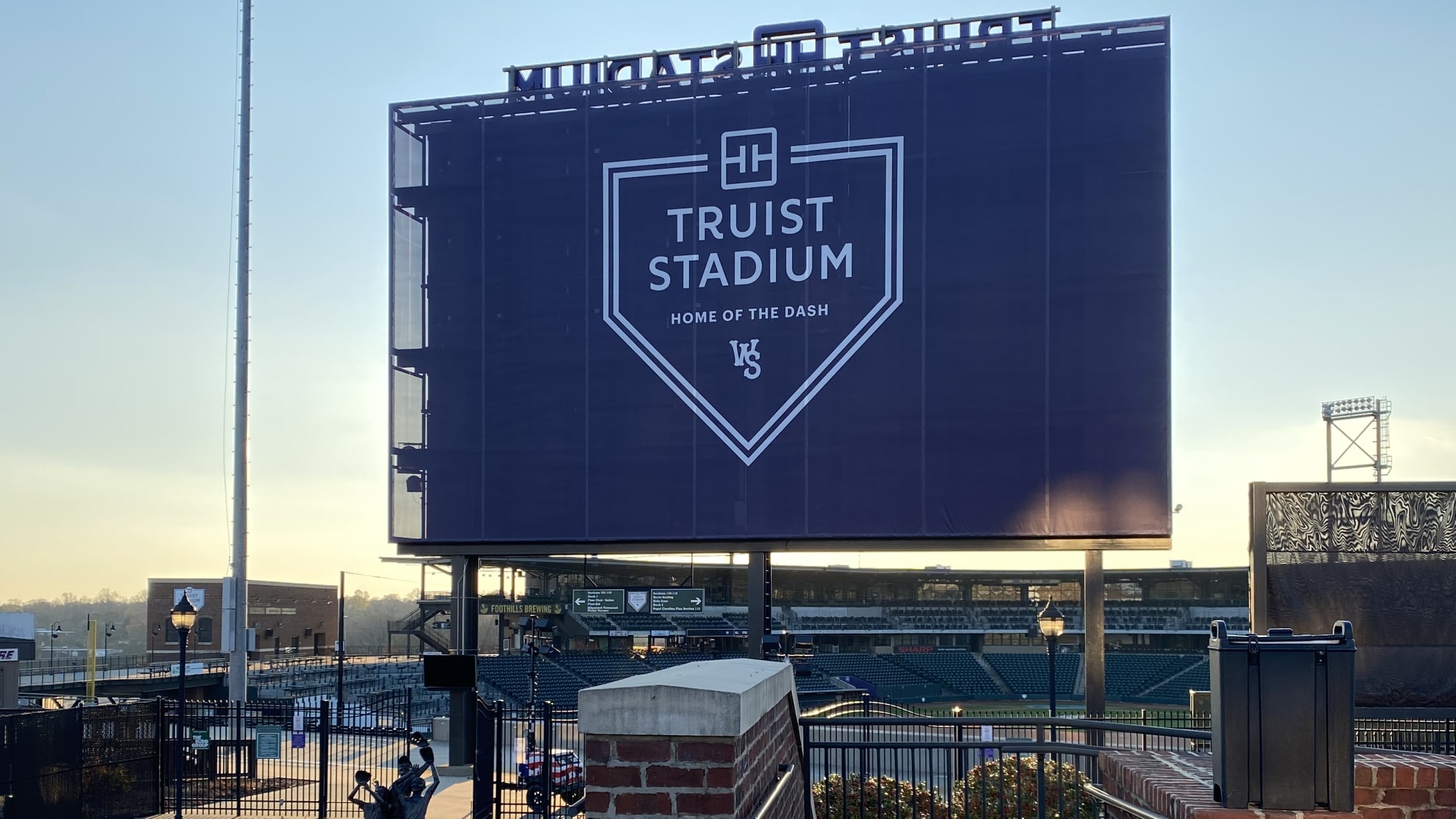 The Winston-Salem Dash announced their 2021 season today, marking a return of professional baseball to Truist Stadium following the cancellation of the 2020 season due to the COVID-19 pandemic. The full 120-game schedule is available here. Game times will be announced at a later date. The Dash will be playing
Winston-Salem Dash Announced As White Sox High-A Affiliate
Newly signed Player Development License continues partnership through 2030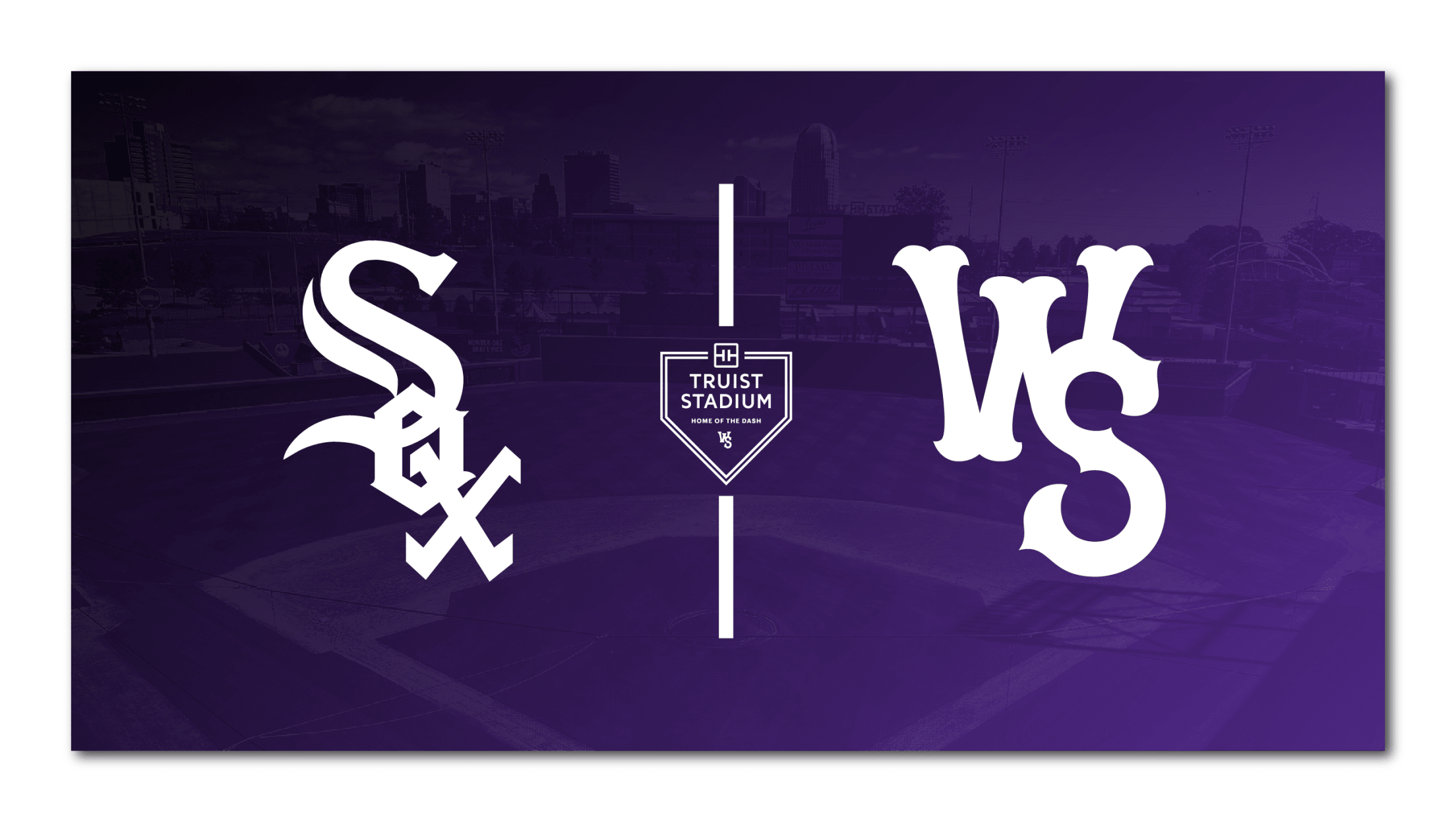 The Chicago White Sox announced today that the Dash will remain the organization's High-A Affiliate under Major League Baseball's new player development structure. An affiliate of the White Sox since 1997, the Dash has one of baseball's longest-standing relationships with their Major League partner. The White Sox also partner with
Newman's Return Highlights 2021 Field Staff
Farquhar, Daniel, Wooten and Rodmaker Join Newman in the Dugout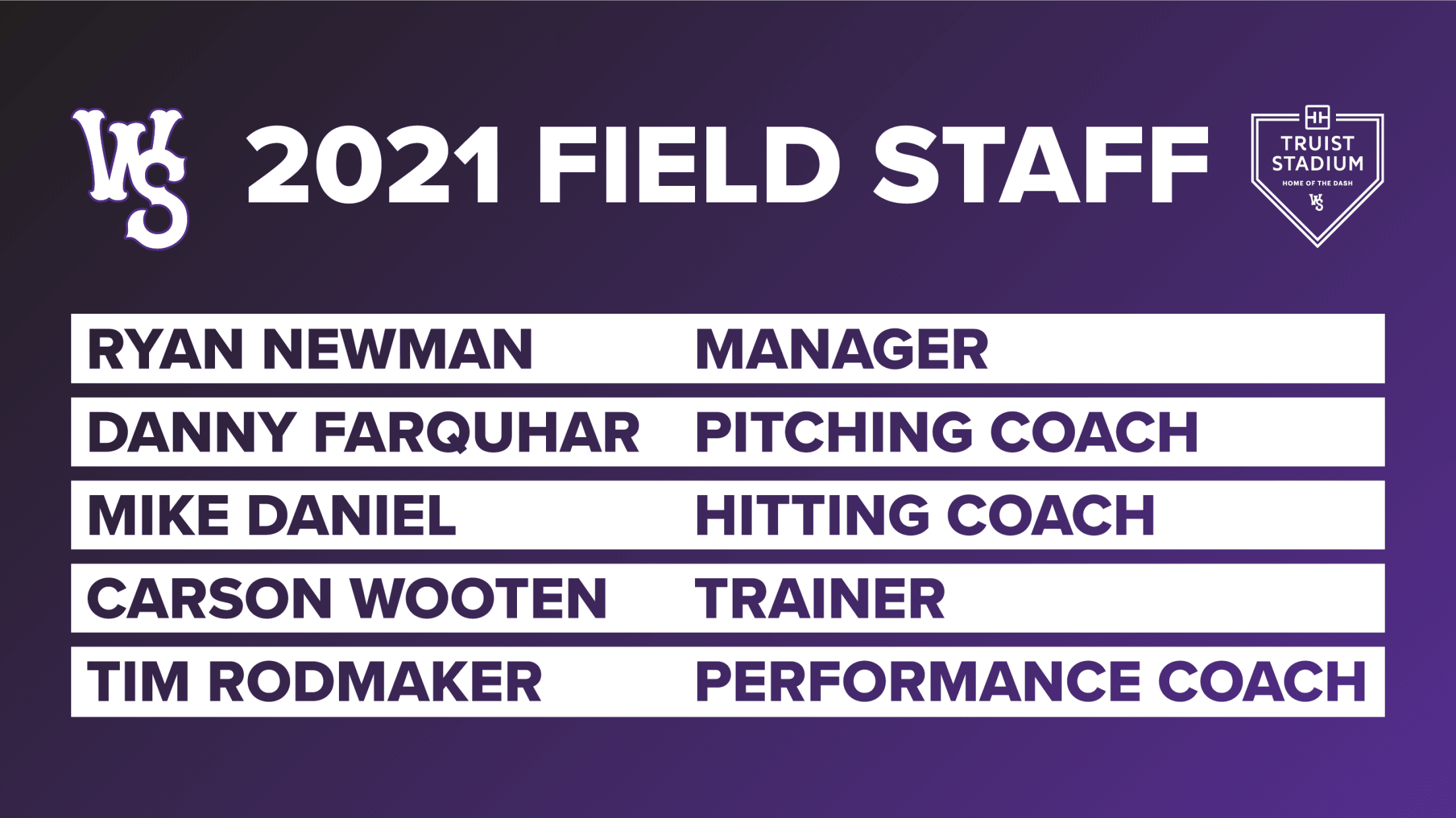 The Chicago White Sox announced today that Ryan Newman will lead the Winston-Salem Dash in 2021. Pitching coach Danny Farquhar, hitting coach Mike Daniel, trainer Carson Wooten and performance coach Tim Rodmaker will join Newman, who previously managed the Dash to a 71-69 overall record in 2013. In 2019, the