Bowers embracing transition to relief role in Beloit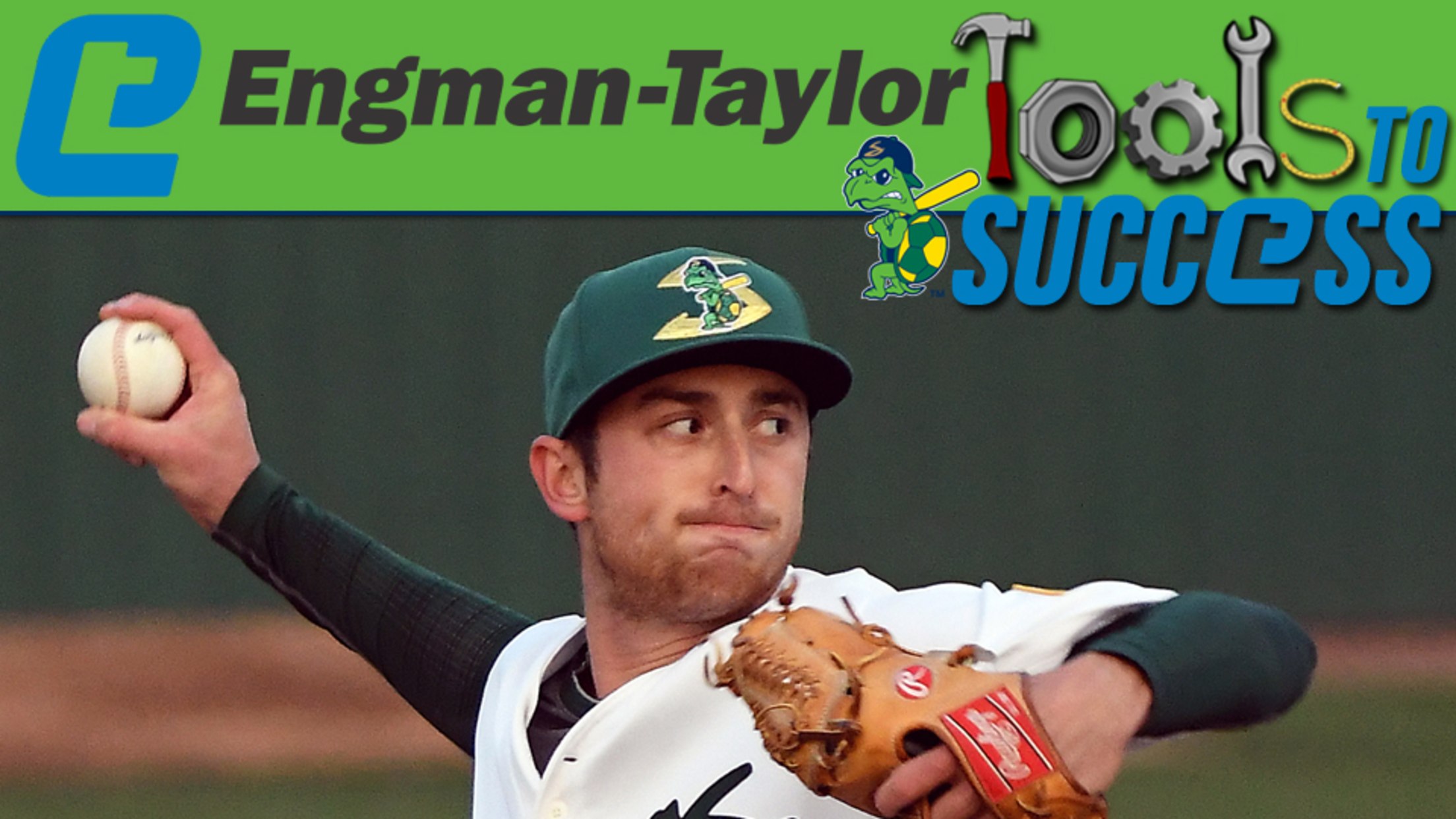 The Athletics are well known across baseball for their starting pitching depth. As a result of that increasing depth, though, several arms that were drafted as starters have been forced to the bullpen. Among them is Beloit's Heath Bowers, who, despite previous success as a starter with the A's, is
The Athletics are well known across baseball for their starting pitching depth. As a result of that increasing depth, though, several arms that were drafted as starters have been forced to the bullpen. Among them is Beloit's Heath Bowers, who, despite previous success as a starter with the A's, is enjoying his new role in relief.
"It's been a good adjustment. I enjoy it, I think it's fun," Bowers, 23, said of his first experience as a full-time reliever. "I obviously love starting games, that's what I did my whole life up until this year, but I have a lot of fun coming out of the 'pen. It's definitely more intense."
Oakland drafted the right-handed Bowers, a native of Sanford, N.C., in the 24th round of the 2015 MLB Draft following a sterling collegiate career at Campbell University (N.C.). Campbell's all-time wins and strikeouts leader, Bowers posted a 2.88 ERA in 325 innings over four seasons for the Camels.
That success translated to his professional debut at Short-Season A Vermont in 2015, where he pitched to a 2.52 ERA and struck out 31 in 35 2/3 innings. He also spent 2016 with the Lake Monsters; Bowers threw 71 innings in 15 appearances (10 starts), striking out 44 with a 4.31 ERA.
Bowers' first full season as a reliever has been his best yet. Most of his appearances have been for multiple innings, as he's racked up 44 2/3 frames in 19 games. His 2.42 ERA is evidence that the transition to the bullpen hasn't been much of a problem for Bowers.
"I wouldn't say [the transition] has been that difficult," he said. "We [Snappers relievers] usually have a good idea which days we're going to pitch, when we're available."
Bowers noted a few changes to his routine as opposed to his time as a starter, though.
"I don't get as much work off the mound, everything's just game situations, so I don't have the bullpen [sessions] between starts like I did," he said. "But at the same time, I know I have a good idea of usually every day when I need to throw, how I need to prepare if I'm going to throw one inning one night, or if I might go three another night."
As a former starter, Bowers' arsenal is more diverse than the typical reliever. He features a sinker, which is his go-to pitch in most situations, that ranges from 88-91 MPH. Bowers also throws a slider between 75 and 80 depending on the day, as well as a change-up that hovers around 80.
"I've tried to throw a harder slider, and I've focused a lot better on landing it for a strike," he said. "In college, if you throw one that's around the zone you're usually going to get a chase, but pro hitters are more disciplined so you've got to be able to throw it for a strike to keep them off balance."
With just a 6.0 K/9 with Beloit this season, Bowers' strikeout numbers aren't what they were during his college days. That change has had far from a negative impact on his performance, however.
"I'm a pitch-to-contact guy for sure," Bowers said. "If I'm ahead of a guy, I'll try to strike him out, but I'm also satisfied if I can get the guy in the first three pitches. If I can get a batter, just throw a sinker and get a ground ball early in the count, that's as good as anything to me."
Bowers' success in the first half earned him a Midwest League All-Star appearance, the first all-star nod of his young career. He threw 1/3 of a frame, inducing a groundout from Blue Jays No. 5 prospect Bo Bichette to finish the fifth inning. He received a hold in the Western team's victory.
"It was awesome, it was a first class event," Bowers said. "Being there obviously with other top prospects, guys that are valued throughout Minor League Baseball and have a lot of hype around them, it was cool being around those guys, seeing how other guys in other organizations work and prepare for their outings."
Bowers credits his work this past offseason, which included heavy lifting, conditioning and weighted ball work, for his results thus far in 2017 and hopes to continue building on his success.
"[This past offseason] was my most productive yet, and so far I think it's paid off well. I plan on doing the same thing next offseason and just taking care of business as best as I can."