Brewers Edge Owlz To Win Fourth Straight
Helena Throws Out Tying Run At Third To End Game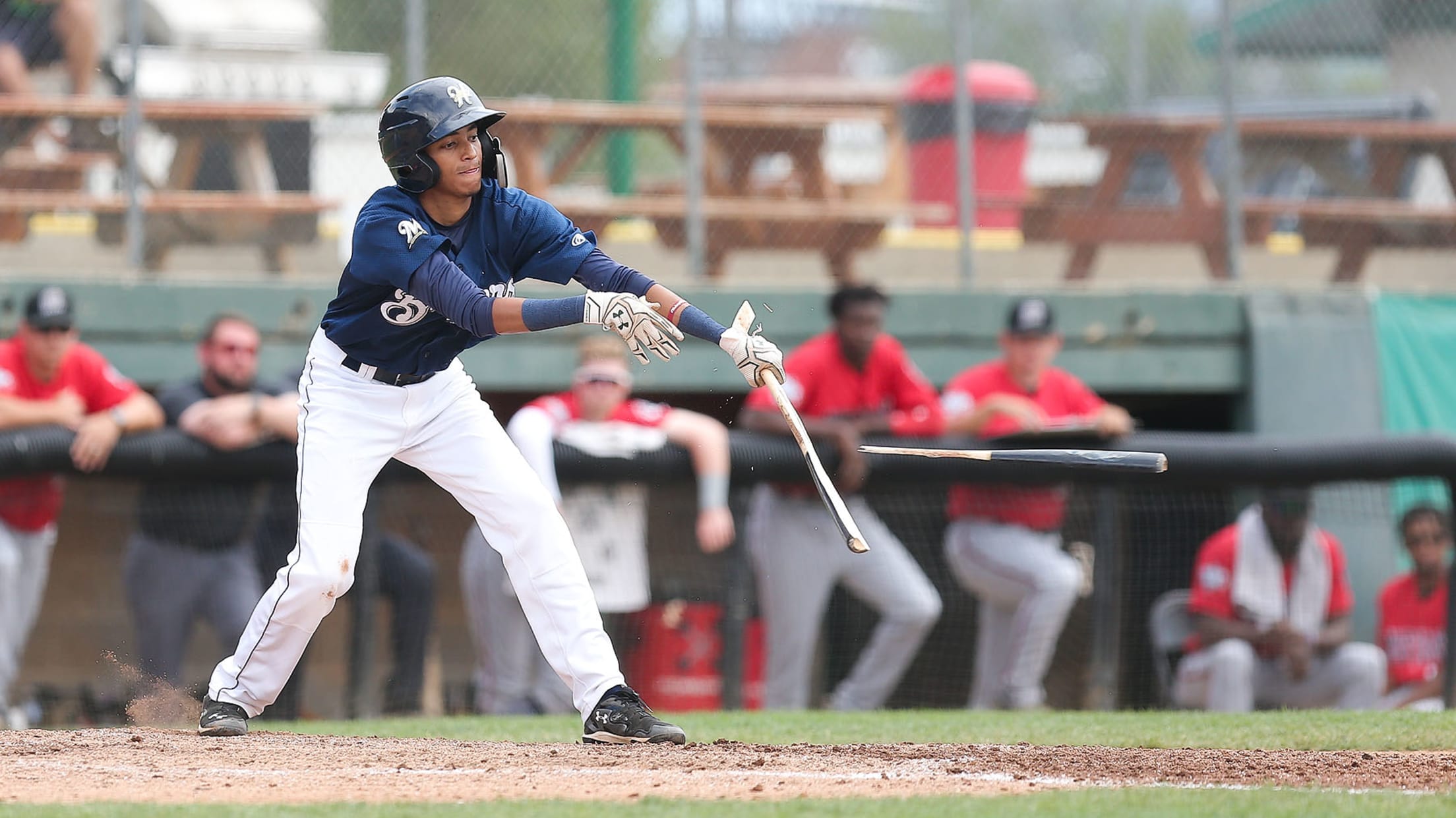 Orem, UT - On a night where the Brewers offense was stifled by Owlz pitching, Helena's two run rally in the sixth gave them a 4-3 lead, their first of the night. Helena's bullpen held the Owlz scoreless through the next three, but Orem got the tying run on to
Orem, UT - On a night where the Brewers offense was stifled by Owlz pitching, Helena's two run rally in the sixth gave them a 4-3 lead, their first of the night. Helena's bullpen held the Owlz scoreless through the next three, but Orem got the tying run on to start the ninth. Cam Williams singled to left center with two out, and Connor Fitzsimons tried to go first to third. He though was thrown out at third by Pablo Abreu to end the game and give the Brewers the 4-3 win. Helena has won four straight, their longest winning streak all season.
Orem scored in the first inning for the second straight night, as Jordyn Adams walked and Kevin Maitan singled with one out. Livan Soto's fly out moved both runners up, and Nonie Williams plated both with a single to left.
Helena cut the deficit to one in the third inning, as with a runner at second and one out, Yeison Coca popped a ball into shallow left center field that dropped after Adams and Williams collided with each other. LG Castillo then singled, and Coca tried to score, but was thrown out at home as Castillo drew himself into a rundown.
The Owlz extended the lead back to two in the third as a leadoff double from Rayneldy Rosario scored on a one out single from Livan Soto. Helena though got that run back in the top of the fourth, as Luis Avila's fielder choice with the bases loaded and one out brought home a run.
The Brewers turned the tide in the ballgame in the sixth inning, as with Bryan Torres at first and one out, Matt Leon threw a wild pitch to Jesus Lujano that moved Torres to second. Before Leon could throw the next pitch, he was called for balk, scooting Torres to third. The infield then came in, and Lujano poked a ball through the hole in the right side, plating Torres to tie the game at three. Lujano stole second with two out, setting up Avila who singled to center to score Lujano, giving Helena the 4-3 lead.
Brewers starter Joey Matulovich went the first five for Helena, allowing just the three runs, walking just one while striking out six. Michele Vassalotti pitched a scoreless sixth, and Tyler Tungate fired two scoreless innings, stranding the tying run at second in the seventh. Michael Mediavilla came on for the ninth in a one run game, and hit Connor Fitzsimons to start the inning. He retired the next two before Cam Williams' single, and Pablo Abreu's throw to third was on the button to nail Fitzsimons and end the game.
Helena goes for the sweep tomorrow as Caden Lemons takes the hill. First pitch is at 7:05 PM, with the pregame show hitting the airwaves of helenabrewers.net at 6:45.