Bullpen struggles as Grizzlies shut down River Cats
Austin Slater, manager Dave Brundage tossed in 11-2 loss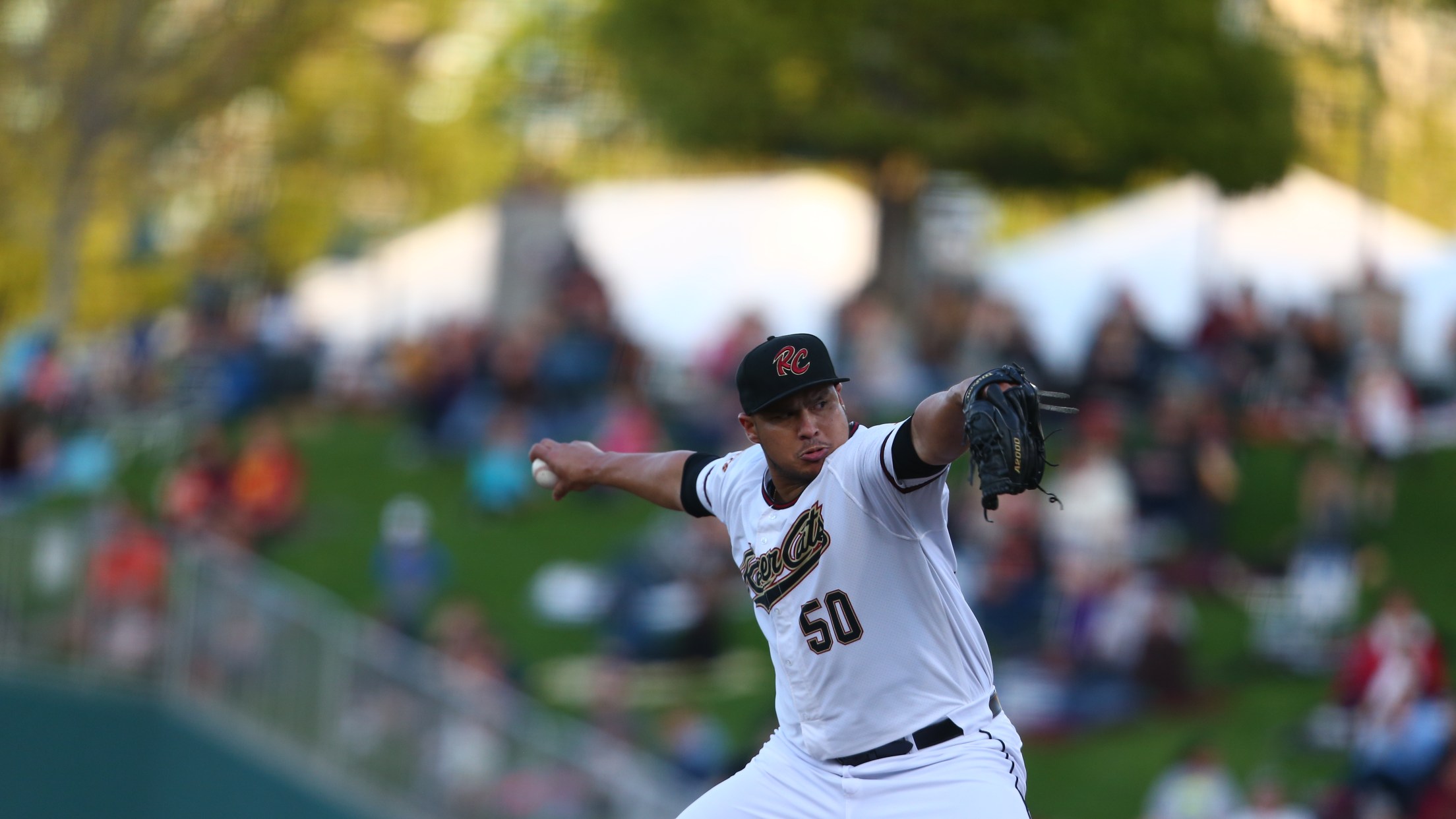 (Ralph Thompson)
FRESNO, CA -- Eight runs were scored by the Fresno Grizzlies (19-10) during innings five, six, and seven as a 2-0 lead for the Sacramento River Cats (13-15) quickly deteriorated into an 11-2 loss.Right-hander Jose Flores pitched one of his better games of the season for the River Cats, keeping
FRESNO, CA -- Eight runs were scored by the Fresno Grizzlies (19-10) during innings five, six, and seven as a 2-0 lead for the Sacramento River Cats (13-15) quickly deteriorated into an 11-2 loss.
Right-hander Jose Flores pitched one of his better games of the season for the River Cats, keeping the Grizzlies scoreless through four innings before Fresno put up a three-spot in the fifth. The game was blown open when righty reliever Dillon McNamara surrendered four earned runs in just one and a third innings, followed by three runs on four hits and two walks from Madison Younginer.
Outfielder Chris Shaw led the way offensively for the River Cats, knocking home one of the team's two runs with his fifth double of the year. His two-hit night gives him 12 hits in his last eight games and has his batting average up to .272 to go along with a .573 slugging percentage.
Game two of this four-game series against the Fresno Grizzlies is set for 7:05 p.m. (PT) on Saturday. Tyler Beede (1-2, 5.40) will get the nod for the River Cats while the Grizzlies will send righty David Paulino (0-0, 6.00) to the mound.
Catch all of the action live online at rivercats.com, on the MiLB First Pitch app, and on the air on Money 105.5 FM.
Additional Notes
• Caleb Gindl's double to lead off the top of the eighth inning marked his first hit as a member of the River Cats. Prior to that, Gindl had registered four walks in nine trips to the plate.
• Outfielder Austin Slater and manager Dave Brundage were thrown out of the game within seconds of each other in the third inning. Slater struck out swinging but was upset about a called strike earlier in the at-bat, while Brundage came out following Slater's ejection to argue with home plate umpire Derek Eaton. They're the team's first ejections of 2018.