Bulls, Duke Baseball to Donate to Boys and Girls Clubs
Ticket proceeds from Duke baseball game to benefit non-profit in aftermath of theft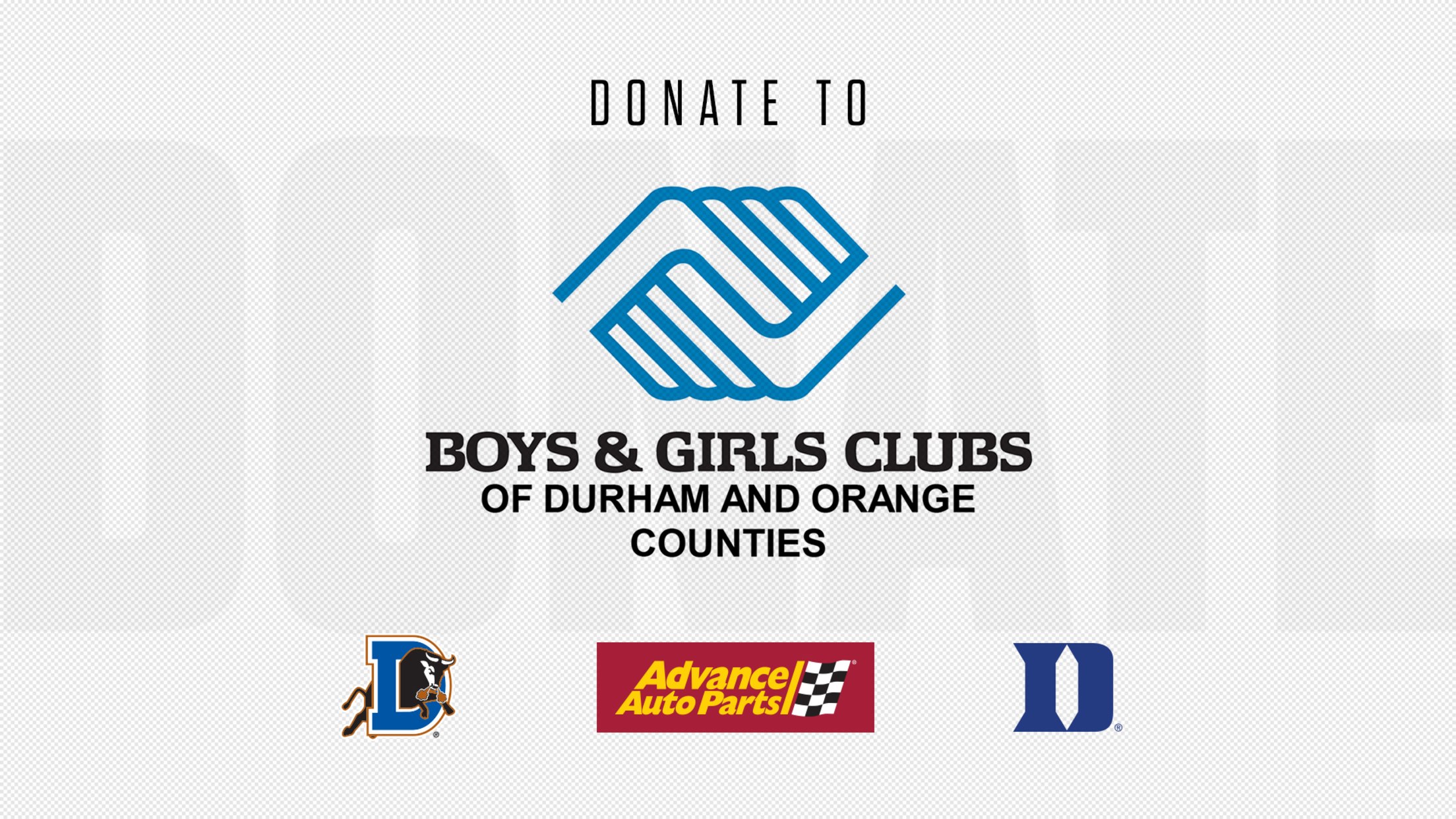 In response to over $7,000 worth of bus parts being stolen from the Boys & Girls Clubs of Durham and Orange Counties, the Durham Bulls and Duke Baseball are partnering to donate all ticket proceeds from Duke's game at Durham Bulls Athletic Park on Wednesday to the non-profit organization. Advance
In response to over $7,000 worth of bus parts being stolen from the Boys & Girls Clubs of Durham and Orange Counties, the Durham Bulls and Duke Baseball are partnering to donate all ticket proceeds from Duke's game at Durham Bulls Athletic Park on Wednesday to the non-profit organization. Advance Auto Parts, a proud partner of the Durham Bulls, will also aid in the replacement effort.
The Boys & Girls Club located off East Pettigrew St. in Durham had two catalytic converters stolen off two buses this past weekend. All ticket proceeds from Duke's game vs. Campbell University on Wednesday, March 20, scheduled for 3:30 p.m. at the DBAP, will be donated to the organization in response to the theft.
"What happened to us is heartbreaking, it is really," said Jerome Levisy, CEO of the Boys & Girls Clubs of Durham and Orange Counties. "We have a responsibility to over 100 children each day to not only transport them safely, but to provide meals, impactful programs and academic assistance. I owe a big thank you to the Durham Bulls and Duke for the way they rallied behind this issue and offered their support, and for connecting us with Advance Auto Parts."
Adult tickets to the game can be purchased for $9 and youth and senior tickets can be purchased for $7. All tickets are general admission and can be purchased here. Fans who cannot attend the game but wish to donate can do so by clicking here.
"We're very disheartened by what happened to the Boys and Girls Club's buses," Durham Bulls Vice President Mike Birling said. "However, we're eager to support the group by helping to replace the stolen parts, and any other way we can to aid the organization in its important work throughout the region. We're grateful to work with our partners Advance Auto Parts and Duke, who share our commitment to improving our community."
"We are absolutely thrilled to be able to partner with the Durham Bulls and the Durham community to help turn an unfortunate situation into a positive outcome for an outstanding organization like the Boys and Girls Clubs," Duke University Senior Associate Director of Athletics Brad Berndt said.