Cal notes: Lux figuring it all out with Quakes
Dodgers No. 21 prospect prepared for big year, but going with flow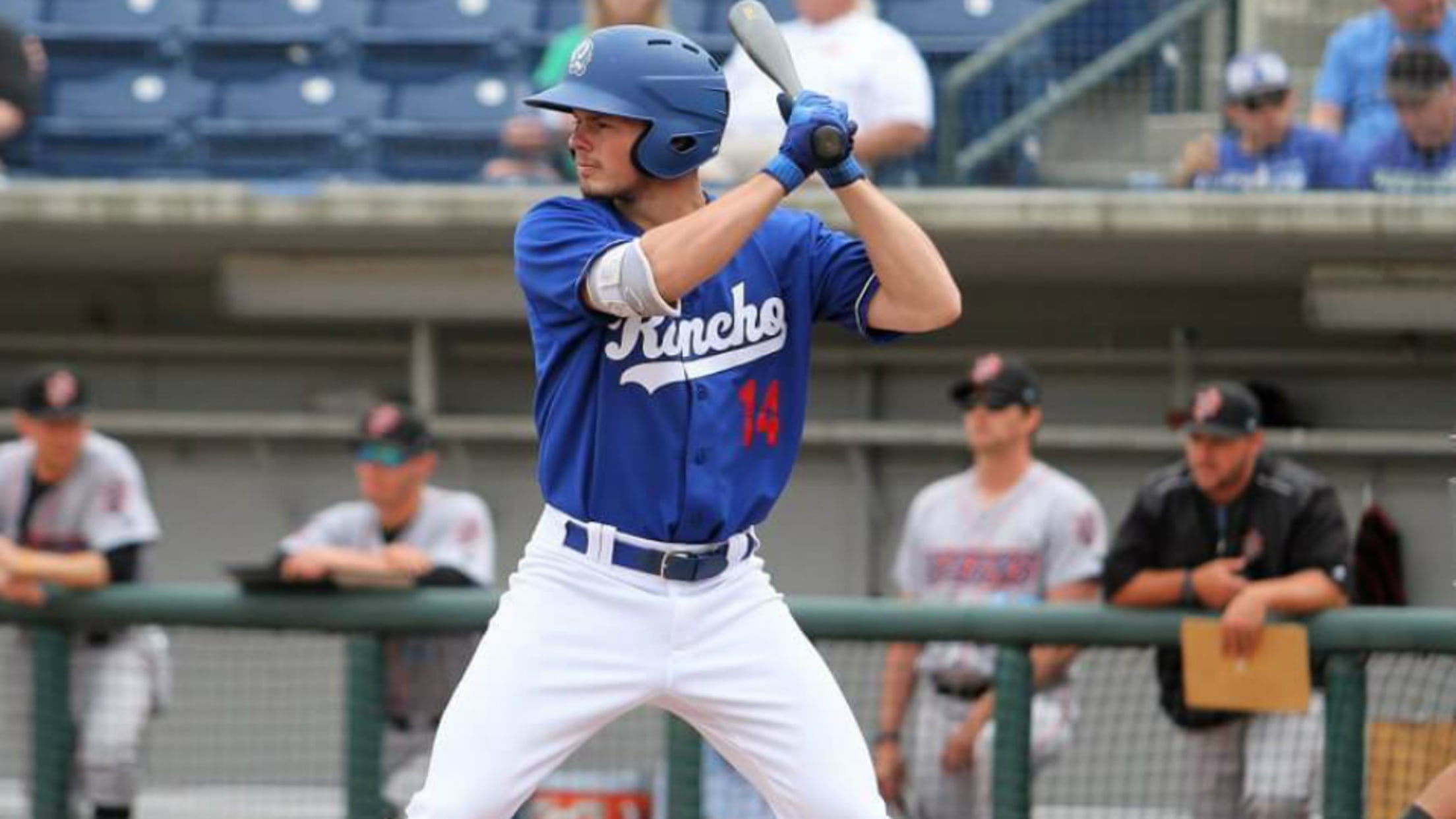 Despite hitting .244 in his first full season, Gavin Lux recorded a .331 on-base percentage. (Jerry Espinoza/MiLB.com)
In an era of advanced statistics, nuanced scouting profiles and detailed projections, prospect hounds can be forgiven for thinking they know everything there is to know about any given player.But anyone who thinks he or she has the book on Rancho Cucamonga's Gavin Lux better slow down. As far as he's
In an era of advanced statistics, nuanced scouting profiles and detailed projections, prospect hounds can be forgiven for thinking they know everything there is to know about any given player.
But anyone who thinks he or she has the book on Rancho Cucamonga's Gavin Lux better slow down. As far as he's concerned, that book is still being written.
"My first [full] year, I was still learning what kind of player I am. And I'm still learning -- I don't think I really have a great idea yet," the Dodgers' 2016 first-round pick said.
"I think I control strike the zone well. I think I get on base pretty well, and when I do I want to run. I have a good feel for hitting, but I'm not trying to hit home runs or anything like that. The power will come if it comes, but I'm more concentrating on trying to be a good hitter. I'm trying to barrel baseballs -- that's what I'm focused on."
It's beginning to pay off. After a 1-for-20 start with the Quakes this season, the 20-year-old shortstop went 14-for-35 (.400) over his next nine games. He posted four multi-hit performances between April 11-18 and doubled four times in a five-game span last week.
"I feel pretty good at the plate," he said. "The pitchers are still a little older [than me] and they execute their pitches better than pitchers did in the Midwest League. I try to match their plan going into my at-bats. You want to understand what they're going to try to do to you, so I have more of a [thoughtful] approach. One thing that's helped me a lot so far, one thing that I didn't do as much of last year is watching video [of opposing pitchers]."
He's also living without a host family for the first time, sharing housing with outfielder Cody Thomas and catcher Steve Berman while enjoying LoanMart Field's proximity to Dodger Stadium.
"The Dodgers fans are everywhere. You come to the game and everybody's wearing Dodgers stuff," Lux said. "It's pretty cool, getting to meet the fans, and [more of them are big Dodgers fans] than you might get at some of our other affiliates."
That's one of the smaller differences between Rancho Cucamonga and Class A Great Lakes, where he was closer to his hometown of Kenosha, Wisconsin, but didn't enjoy the weather. And in many ways, it was a rough season with the Loons -- his numbers seemingly had a lot to do with Lux dropping from Los Angeles' No. 8 prospect the year he was drafted to his current standing at No. 19, according to MLB Pipeline.
In Lux's eyes, however, as challenging as the 2017 season may have been -- he batted .244 and committed 19 errors -- it didn't make him less of a ballplayer -- it made him more of one.
"Even my first year in pro ball in the Rookie leagues, I struggled here and there, but not like 0-for 20 or 1-for-25," he said. "It was the first time I ever had to deal with that, the first time I struggled struggled. That was a big learning process and I think it's something a lot of younger guys go through [while adjusting to pro ball].
"It's frustrating, but it's actually good. It's a learning lesson. I had to learn how to fail and how to look at it as a process and not [be] so result-oriented. The second half, I had fun. I stopped putting pressure on myself and kind of just played, and the hits started coming. That was fun."
It's also further evidence against the notion that 2017 should be seen as a knock against him. After some rough months -- the left-handed hitter had a .129 average in an injury-shortened April and a .176 mark in June -- he batted .336 with nine extra-base hits in August. And his on-base percentage was more or less steady all season, which helped him record 27 thefts.
"[Over the] offseason, I got faster. For me, that's a big part of my game," he said. "If I'm on-base, I want to put pressure on the defense, or if I'm hitting a soft ground ball or bunting for a hit, that can only help your game. It's another tool to help your team win and it's something I plan on implementing."
Lux is confident his offseason work, including a stint in instructional ball in the fall, also went a long way toward fixing the issue that led to errors last year: a problem with his throwing mechanics.
"Our infield coordinator, Shaun Larkin, and a bunch of others in the organization helped me a ton -- standing on my legs, fundamental stuff, finishing throws," he said. "I played pretty tall last year. I didn't really stand on my legs and I was kind of guiding my throws. The whole offseason, I worked on finishing my throws with my wrist."
He also added muscle. Dodgers director of player development Brandon Gomes told MiLB.com that the youngster has become "much more physical," in part because of an offseason weightlifting routine that, according to Lux, "wasn't so much about how big I could get but what I could do to stay healthy," and focused especially on leg strength and explosiveness. Those changes coupled with his other adjustments suggest that Lux could be in for a special season. But one of the most important lessons he learned last year was to take things as they come.
"It's really cliché, but I'm just focused on developing my game," he said. "Whatever happens, happens. I'll let the rest take care of itself. I'm not worried about any of that."

In brief
Hoo goes there?:
In Lancaster, the JetHawks have welcomed another kind of large bird to The Hangar. Ron Cervanka of Think Blue LA spotted a family of owls living on the premises.
If you happen to get out to The Hangar, home of the @JetHawks, be sure to check out the family of owls living in the starboard exhaust port of the
F/A-18 Hornet in front of the stadium. They are awesome!#LancasterJetOwls pic.twitter.com/9HU6BxV88i

— Ron Cervenka (@Think_BlueLA) April 18, 2018
Sleepy time down south ... : Through the first 16 games of the season, no team in the South Division had done any better than break even, putting the Quakes and 66ers in a tie for first place at 8-8. Stockton (10-6) led the loop, and three of the four North Division teams boasted winning records.
... But don't tell these guys: Rancho's Connor Wong, Lake Elsinore's Buddy Reed and Inland Empire's Jared Walsh have been the league's hottest hitters out of the gate. Reed's .415 average in 13 games was tops, and he and Walsh were tied for second with 36 total bases. Wong's two-homer Sunday extended his league lead to 47 total bases and his eight dingers are tied with Jabari Blash of Triple-A Salt Lake for most in the Minors.
Cycle built for two: Giants prospects Gio Brusa and Jalen Miller made history on April 11, when each hit for the cycle in San Jose's 18-6 win over Lancaster.
"I've never heard of that [happening]," Miller told MiLB.com after the game. "It was pretty cool. I'm glad I got to be a part of it."
Josh Jackson is a contributor to MiLB.com. Follow and interact with him on Twitter, @JoshJacksonMiLB.