Call to the Bullpen: A Transition that Changed the Trajectory of Demarcus Evans' Career
Former Wood Ducks Reliever Now One Step Away from the Major Leagues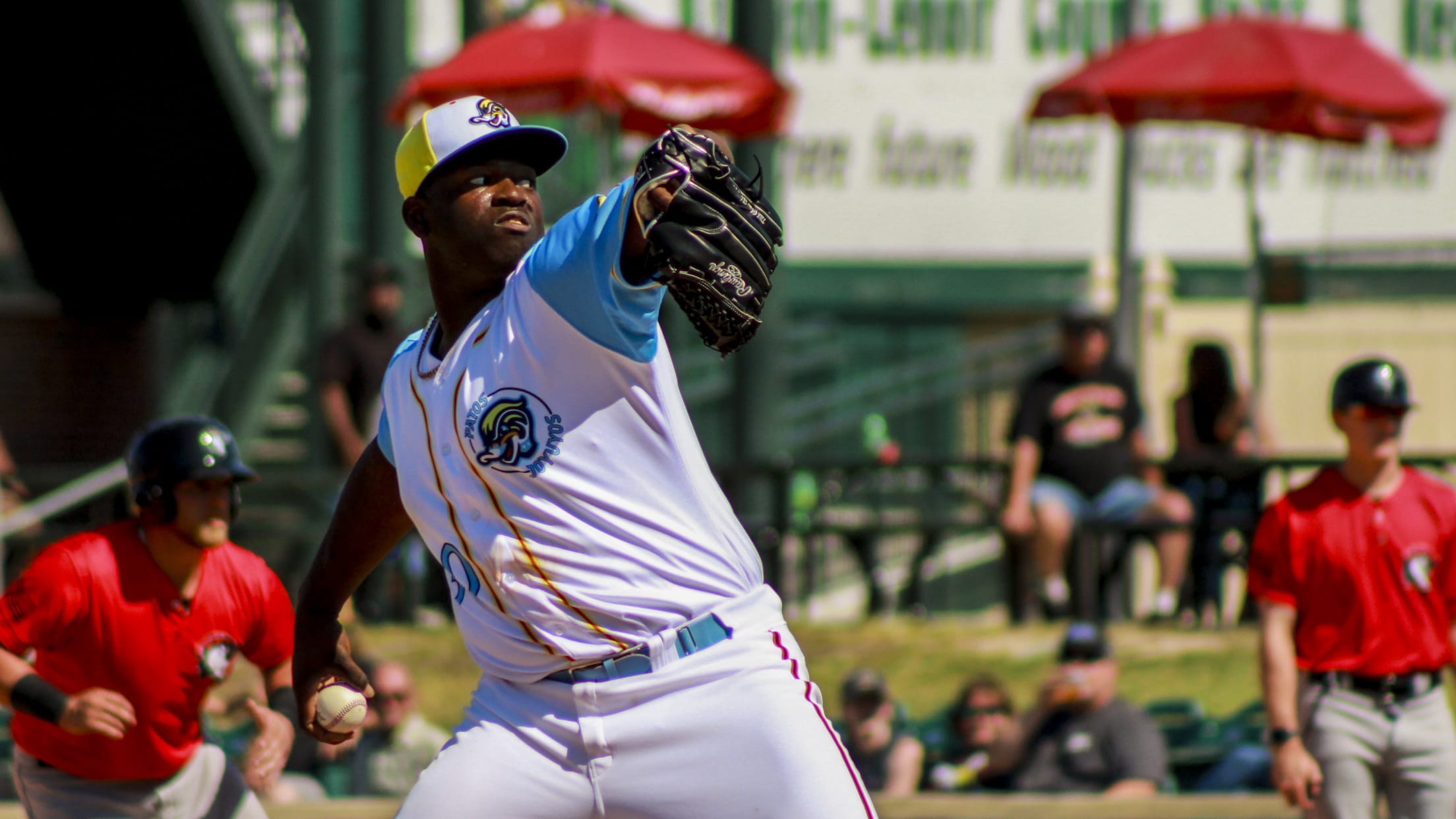 (Matthew Edwards)
Demarcus Evans marched off the mound after a career-high eight innings of work September 1, 2017. His Spokane Indians and the Everett AquaSox were locked in a 2-2 tie. It was the best start of his career: no walks, six strikeouts, and just two unearned runs allowed on three hits.
Demarcus Evans marched off the mound after a career-high eight innings of work September 1, 2017. His Spokane Indians and the Everett AquaSox were locked in a 2-2 tie. It was the best start of his career: no walks, six strikeouts, and just two unearned runs allowed on three hits. It was also the final start of his career. Fast forward two-and-a-half years and Evans owns a new title: Rangers Minor League Reliver of the Year. It's an award he's won in 2018 and 2019, becoming the first two-time recipient.
Selected in the 25th round in 2015, Evans passed on his commitment to Hinds Community College (where former Major-Leaguer Chad Bradford was the pitching coach) to sign with the Rangers. Evans was a starter at Petal High School, where he saw his velocity jump from the high 70s to high 80s in just a few months after taking the mound for the first time as a freshman.
After signing with Texas, Evans made nine relief appearances in the Arizona League, a common method used to limit innings for newly drafted talent, but at the time he still viewed himself as a starter. He started in 12 of the 14 games he pitched in 2016, split between the Arizona League and Short-Season Spokane, posting a 2.77 ERA as a starter with the Indians.
The imposing 6-foot-5-inch, 265-pound right hander began 2017 in a piggy-backing role for the Single-A Hickory Crawdads. In his final outing in May, Evans struck out a career-high nine in 5.2 scoreless innings to earn the win over Kannapolis. However, Evans was placed on the disabled list the following day with a right shoulder strain, and didn't pitch again until a rehab stint in July. Evans returned to Hickory later in the month to make four appearances (two starts) with the Crawdads, but was then demoted to Spokane for the remainder of the season, which culminated with the September 1st gem.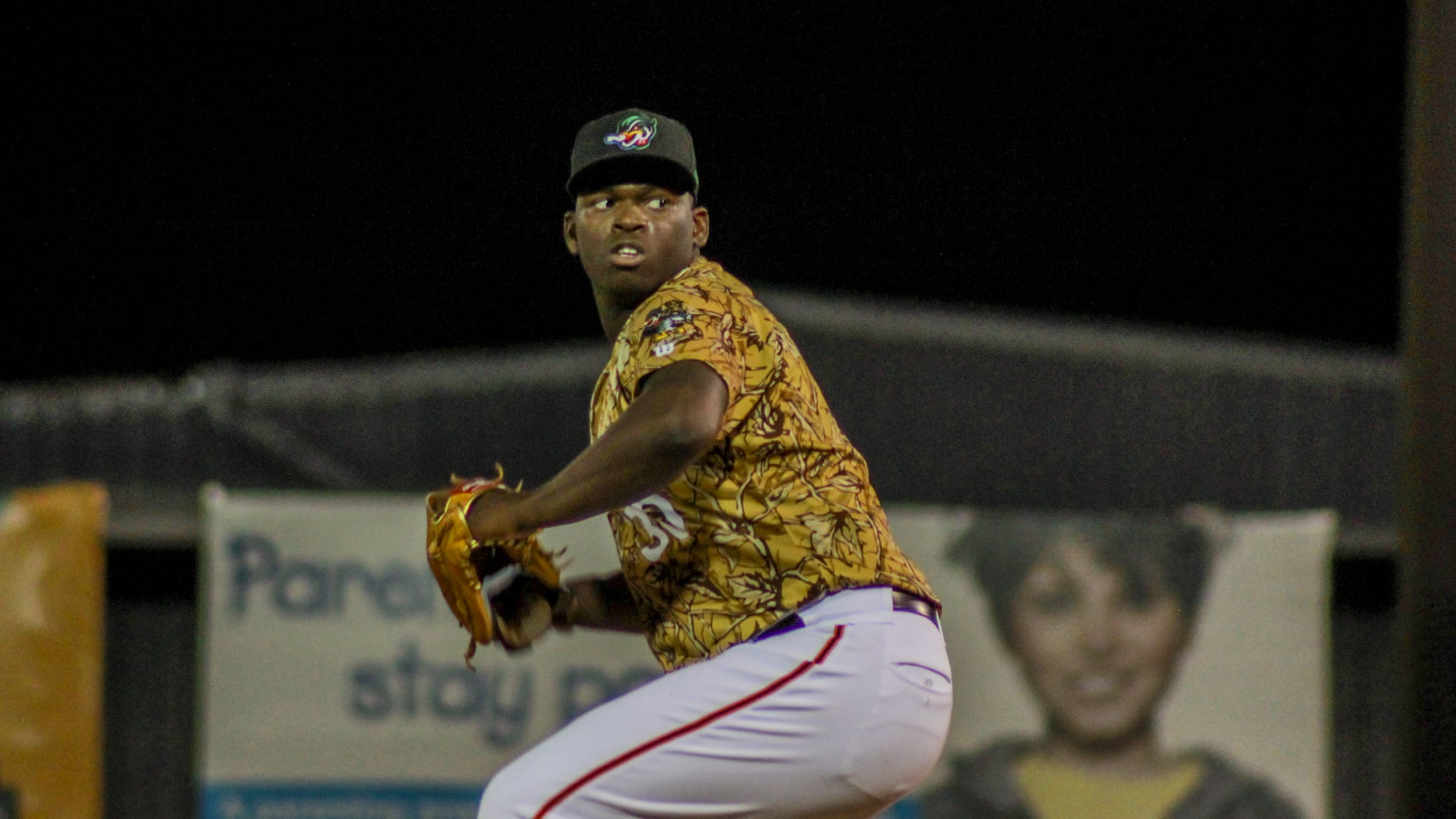 Throughout spring training in 2018, he worked as a starter. However, when the affiliate rosters were released and he saw a bevy of starters headed to Hickory, he began to wonder about other possibilities. Not long after, he was called into a meeting with relievers, and informed that he would be part of the bullpen.
"It was a combination of two things," Crawdads pitching coach Jose Jaimes, who worked with Evans in 2017 and in 2018, said of the organization's decision to move Evans to the pen. "It was a change of environment, but it was also seeing his stuff: a big fastball, really good curveball, so he had two really good pitches, and we all said why not give it a shot in the bullpen."
It took some time for Evans to buy in. "I wasn't really up for it at first," admits Evans, "but I just tried to make the most of it." The results were inconsistent in the first half of play. Evans posted a 3.52 ERA in 15 outings, primarily as a middle reliever. In ten of those appearances, he didn't allow a run, but three of the five in which he did allow runs, he allowed multiple runners to score. He also walked 21 in 23 innings, compared to 37 strikeouts.
"The first couple months were about adjusting his routine from a starter to a reliever -- learning how to prepare, learning how to warm up, and learning how to take care of his arm," said Jaimes.
Jaimes noted that in the first half of the season, the Crawdads deployed Evans in low-leverage situations in order to build his confidence. In addition to receiving guidance from Jaimes, Evans learned from fellow relievers Joe Barlow and Tyler Ferguson, who encouraged him to abandon his windup, and simplify his delivery by pitching exclusively from the stretch.
Things started to fall into place for Evans in the second half. Alex Speas, the Rangers second round draft pick in 2016, went down with a season-ending arm injury in June, and Evans was slotted into the closer role. The results were astonishing. Evans recorded nine saves in as many opportunities, but even more impressively he boasted a 0.55 ERA over 20 second half outings. He struck out 66 while walking just 6, in 33 innings of work.
"I got the mentality of just go out there and let it fly," said Evans, "just go out there with a bulldog mentality and get the three outs, that's what I like the most."
Evans concluded the year with a strikeout-per-nine-inning rate of 16.55, the best in all of Minor League Baseball, earning him South Atlantic League Postseason All-Star recognition, and a spot on the Rangers Arizona Fall League squad. The burly righty also ranked among league leaders in opponent average (2nd, .149) and fewest baserunners-per-nine-innings (2nd, 9.00).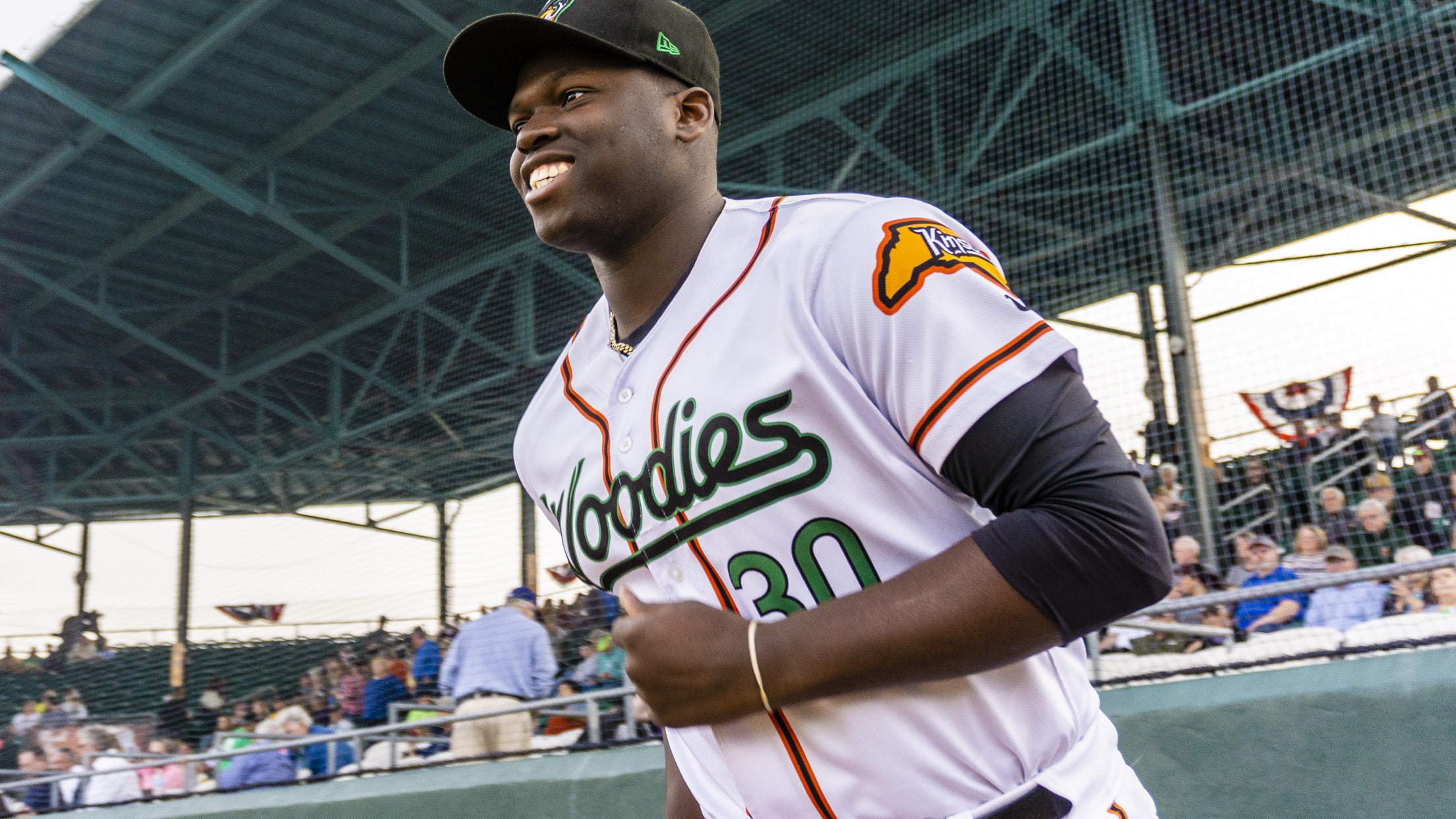 "My confidence went through the roof," said Evans. "I was throwing all of my pitches for strikes and I was able to go out there and just let loose."
Jaimes agrees that confidence was the biggest key. "It was all confidence. The stuff was always there. It was just about having a little success, and from there everything just clicked."
And for Evans, the confidence carried over into 2019, where he was assigned to the Advanced-A Down East Wood Ducks out of spring training. He made 17 first half appearances, going 4-0 with six saves. He struck out 40 in 22.1 innings, allowing just two earned runs, and earning Mid-Season All-Star recognition. He was promoted to the Frisco Roughriders at the end of May.
Evans also made Double-A look like a breeze. He fanned 60 batters in 37.2 innings, and posted an ERA of 0.96. In two seasons he'd gone from a demotion to Short-Season ball, to a dominant reliever in Double-A. But Evans was far from satisfied.
The day of September call-ups he sensed he might have a chance to be added to the big-league club. Frisco was playing Northwest Arkansas, and he got called into the manager's office. However, the invitation was not to join the big-league team, but rather to participate in fall instructionals, a six-week teaching league where prospects focus on specific skills immediately following the season.
"That made me so mad," said Evans. "That was the maddest I've ever been, because I was seeing guys in other organizations get called up, and I had better numbers than all of them."
But throughout his career, Evans has been able to channel anger into self-motivation, and has surrounded himself with friends and teammates who help keep his emotions in check.
"Sometimes I'll get mad at myself even after striking out two dudes, and I'll come in the dugout and Tyler [referring to pitcher Tyler Phillips] will be like 'what the heck are you doing? Why are you mad?' Tyler holds me accountable to a lot of stuff – he, Barlow, James Jones, they all hold me accountable."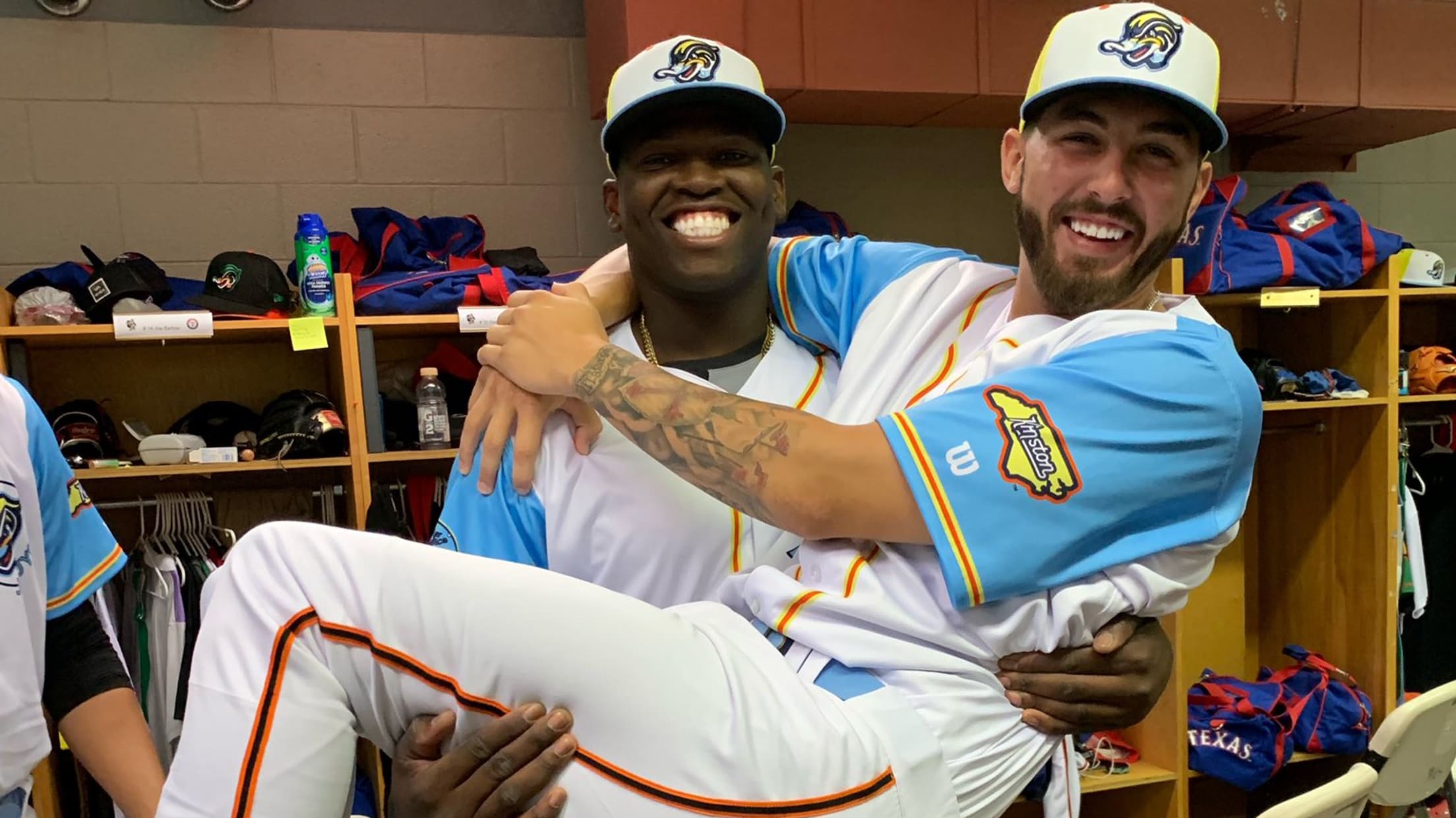 Despite having to wait on making his Major League debut, Evans was added to the Rangers 40-man roster this fall, and for the second consecutive year he was given the opportunity to pitch in Major League Spring Training games. In his career he has not allowed a run in six Big League spring outings, striking out eight in 5.1 innings.
Evans was officially assigned to Triple-A Nashville, March 11th, but the consensus around the organization is that his call up to The Show is not a matter of if, but when.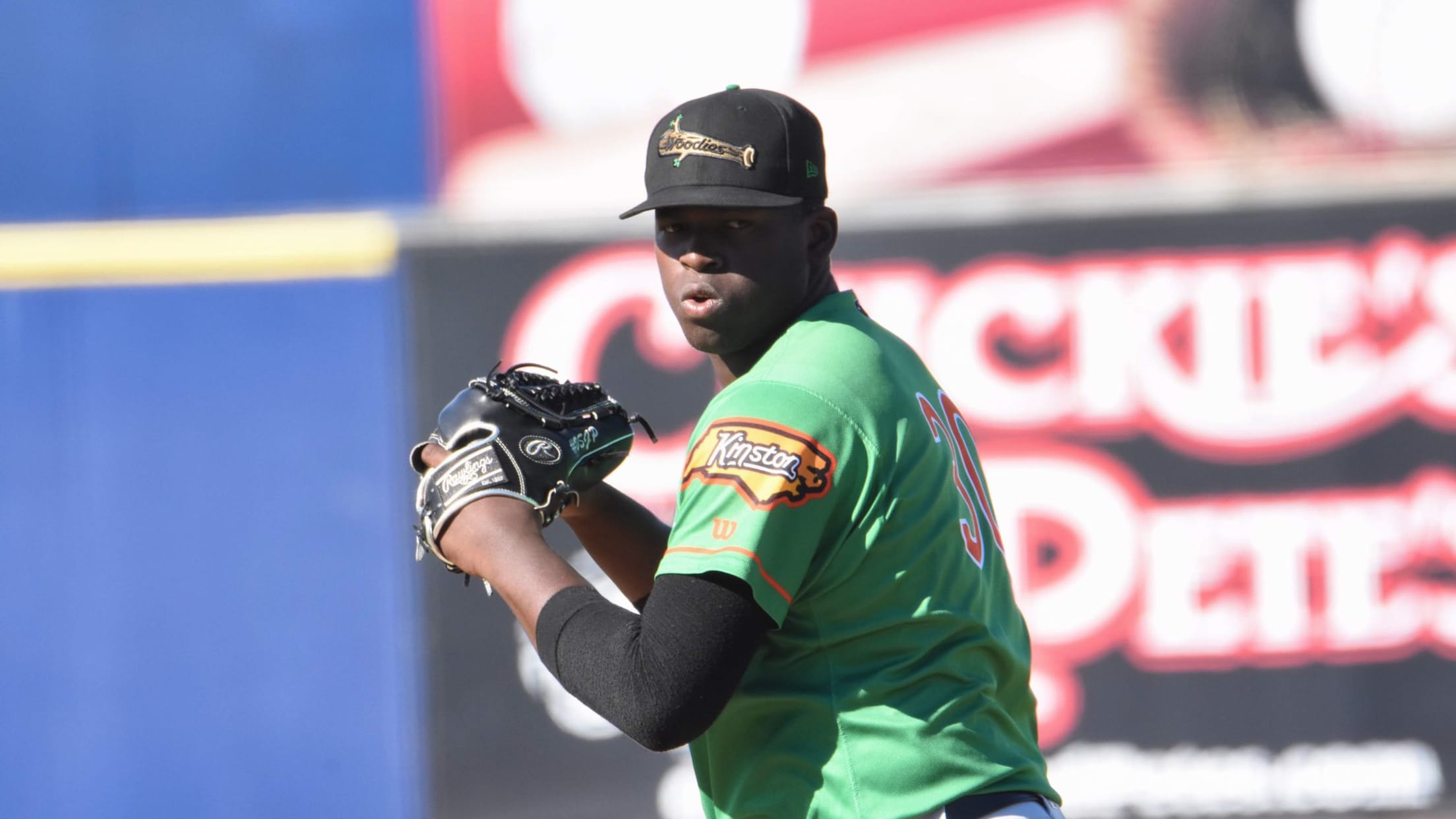 He also played winter ball this year for Leones del Escogido in the Dominican Winter League. There, Evans played alongside fellow Rangers and former big-leaguers. One name on the roster stands out in particular: Neftali Feliz, who spent seven seasons in the back end of the Rangers bullpen, including a 40-save All-Star campaign in 2010.
"Do you realize that you're a legend in Texas?" Evans recalled asking Feliz. The native of Azua, Dominican Republic smiled. "He told me that when he got that strikeout [of Alex Rodriguez] to send the Rangers to the World Series [in 2010] that was probably the best time of his life," Evans said.
Evans hopes that before long he'll be having the best years of his life – pitching out of the bullpen in Arlington, and propelling the Rangers on a World Series run.