Canuck Connection Comes Through On Canada Day
Canadians Yerzy and Polancic help Hops to 6-3 comeback win at Vancouver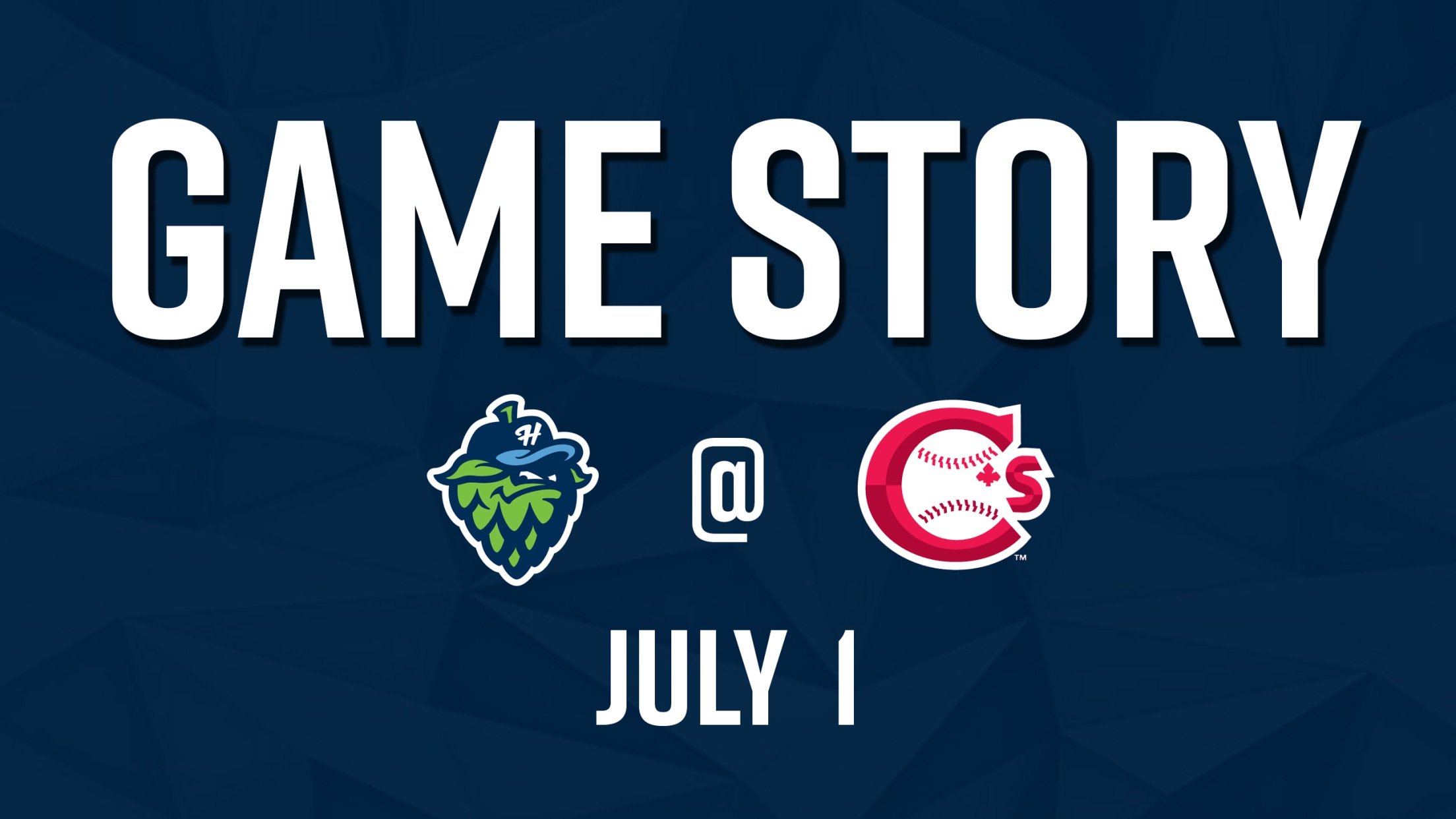 On a night where our neighbors to the north celebrate with fireworks-fueled parties, it was the Hillsboro Hops, led by two Canadian citizens, who sent skyrockets in flight in the final innings.Toronto native Andy Yerzy sparked a four-run ninth inning with a leadoff base hit and Langley, British Columbia product
On a night where our neighbors to the north celebrate with fireworks-fueled parties, it was the Hillsboro Hops, led by two Canadian citizens, who sent skyrockets in flight in the final innings.
Toronto native Andy Yerzy sparked a four-run ninth inning with a leadoff base hit and Langley, British Columbia product Jake Polancic pitched a 1-2-3 eighth inning for his first win of the season as the Hillsboro Hops defeated the Vancouver Canadians 6-3 Monday night in front of a sellout crowd of 6,441 celebrating Canada Day at Nat Bailey Stadium.
The Canadians had grabbed the lead with a three-run sixth inning, capped by Ryan Sloniger's solo home run to right field and led 3-2 entering the ninth when Hillsboro sent 10 men to the plate against the C's bullpen. The key blow came from Daniel Wasinger, who stroked a two-run single up the middle with the bases loaded to give the Hops the lead. After Yerzy bounced a single past first baseman Trevor Schwecke's glove, Vancouver reliever Andy McGuire's next two pitches hit Hops batters Kristian Robinson and Tristin English to load the bases with none out.
Later in the inning, David Garza stroked a double into the left field corner to drive in his second run of the game and Jesus Marriaga drew a bases loaded walk for his second RBI.
Bryan Menendez retired the side in order in the ninth with a strikeout to record his second save, giving the Hops' their fourth consecutive win and extending their NWL-leading record to 12-6, one game ahead of the Salem-Keizer Volcanoes in the NWL South Division.
The Hops won despite committing five errors and leaving 16 runners on base, including bases loaded in scoreless second and eighth innings. Wasinger, Garza (who committed two errors at third base for the second consecutive night) and Marriaga each had two hits to go with two runs batted in. English, the Hops' highest-drafted current player (3rd round, Georgia Tech), scored two runs and picked up a base hit in his third consecutive game as a pro and reached base twice more as a result of being plunked.
Newest Hop Wilfry Cruz will take the hill on Tuesday in game two of the series as Vancouver sends 2018 third-round draft pick Adam Kloffenstein to the hill. Kloffenstein, Vancouver's opening day starter, is considered a top-ten prospect in the Toronto Blue Jays organization. Cruz, a fourth year pro from the Dominican Republic, was promoted from MIssoula in the Pioneer League to replace Adrian Del Moral in the Hops' rotation after Del Moral's promotion to full-season A Kane County.
The game will air live on NBC Sports Northwest Rip City Radio 620AM at 7 p.m. with the first pitch at 7:05.