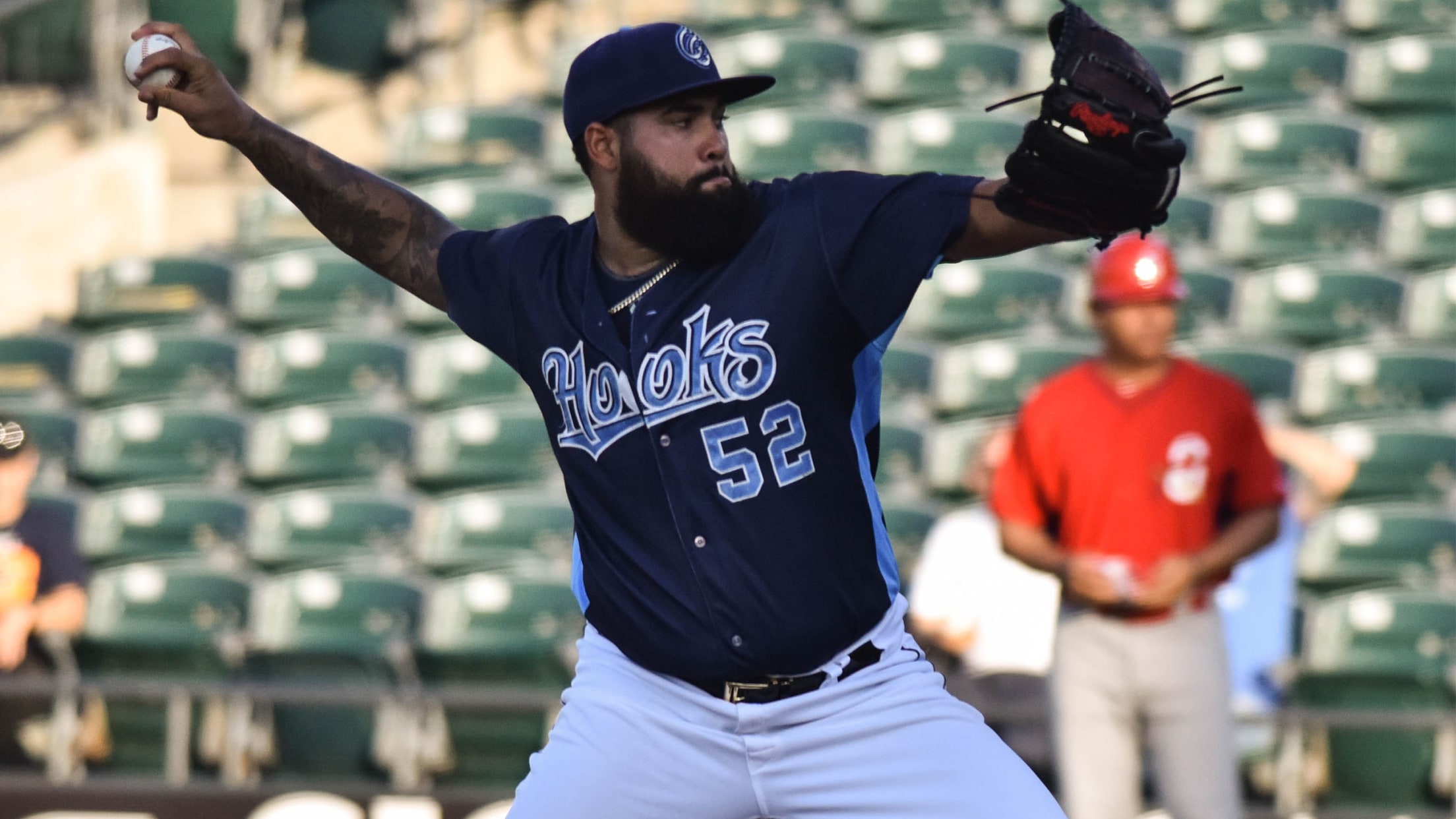 (Charlie Blalock)
CORPUS CHRISTI - Yoanys Quiala fired five innings of one-hit, one-run ball Wednesday night as the Hooks secured a series victory with a 4-2 triumph at Whataburger Field.Corpus Christi (27-19) extended its home winning streak to eight games.Hooks pitchers permitted a season-low three hits. The lone blemish for Quiala (4-4)
CORPUS CHRISTI - Yoanys Quiala fired five innings of one-hit, one-run ball Wednesday night as the Hooks secured a series victory with a 4-2 triumph at Whataburger Field.
Corpus Christi (27-19) extended its home winning streak to eight games.
Hooks pitchers permitted a season-low three hits. The lone blemish for Quiala (4-4) was a two-out solo home run by Tommy Edman in the third. The Cuban right-hander responded by retiring the next seven hitters to finish his night. Quiala struck out five.
Lefty Sean Stutzman coaxed a pair of double plays to face the minimum through the sixth and seventh.
Justin Ferrell allowed back-to-back hits to start the eighth, but managed to hold Springfield to a single run.
Riley Ferrell, pitching on back-to-back days, struck out two in a perfect ninth for his third save.
Corpus Christi forced Springfield (23-23) starter Conner Greene (4-3) to make 33 pitches in the first. Myles Straw and Stephen Wrenn worked walks to open the inning. A stolen base and wild pitch set up Josh Rojas' sac fly. Randy César followed up with an RBI groundout.
Cesar went 2-for-4 with a double, extending his hit steak to a Texas League best 15 games.
The Hooks made it 2-0 in the second with an RBI single into left field off the bat of Stephen Wrenn.
Wrenn, who worked two walks and laid down a sac bunt, has six hits in his last nine at-bats.
Lorenzo Quintana cracked a lead-off double in the seventh, paving the way toward the Hooks fourth run.
Corpus Christi aims for the series sweep Thursday night with Texas A&M product Corbin Martin on the hill. The Cardinals counter with Jake Woodford.