Coming Soon to Whataburger Field: CC Movie Nights
Free, ticketed October showings presented by Reliant Energy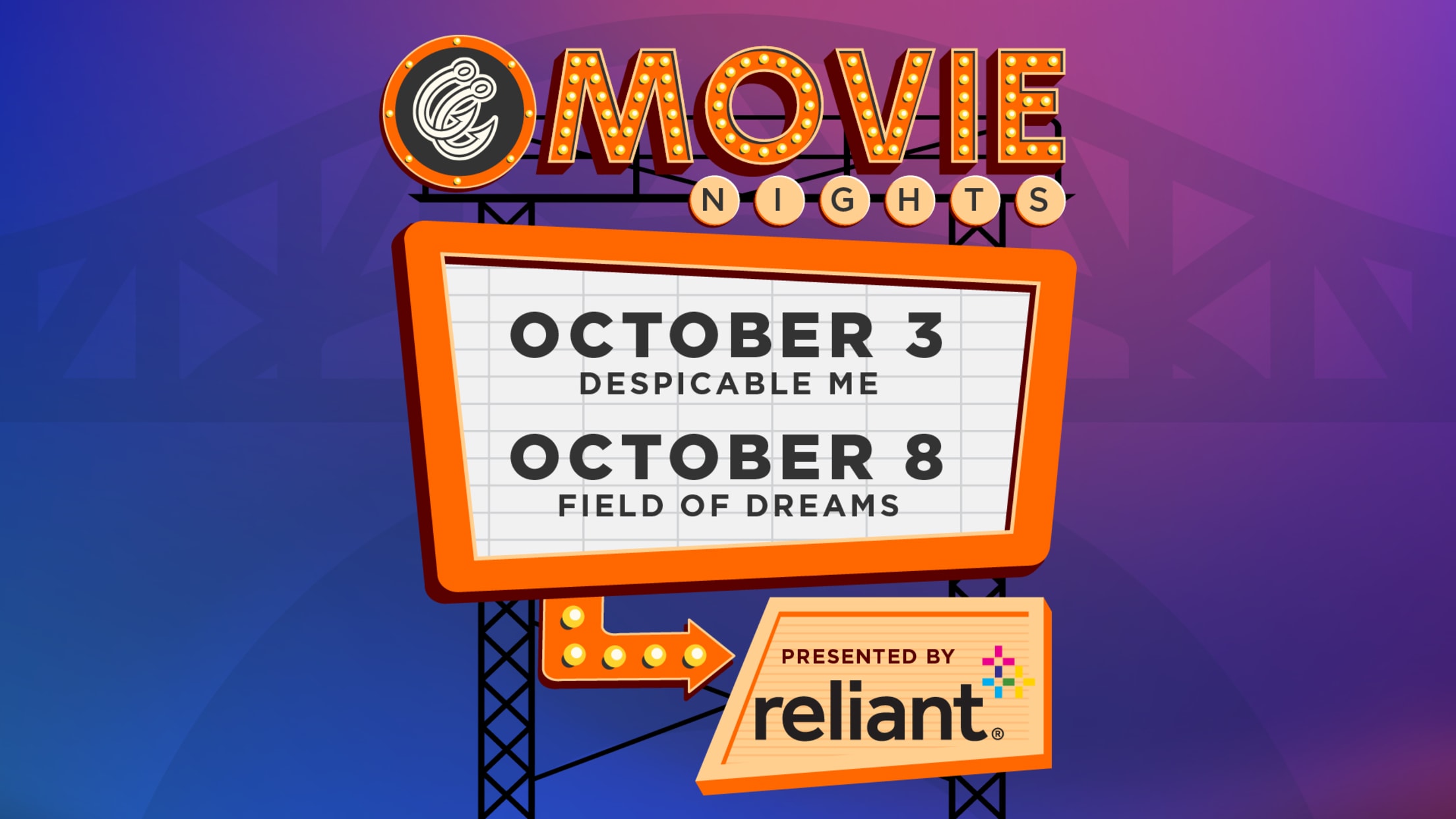 CORPUS CHRISTI – Lights, camera, Hooks! CC Movie Nights, presented by Reliant Energy, are coming to Whataburger Field. First up on the Whataburger Field video board is "Despicable Me" on Saturday, Oct. 3, followed by "Field of Dreams" on Thursday, Oct. 8. CC Movie Nights are free to the public,
Hooks Celebrate Whataburger's 70th Anniversary
Team debuts new line of merchandise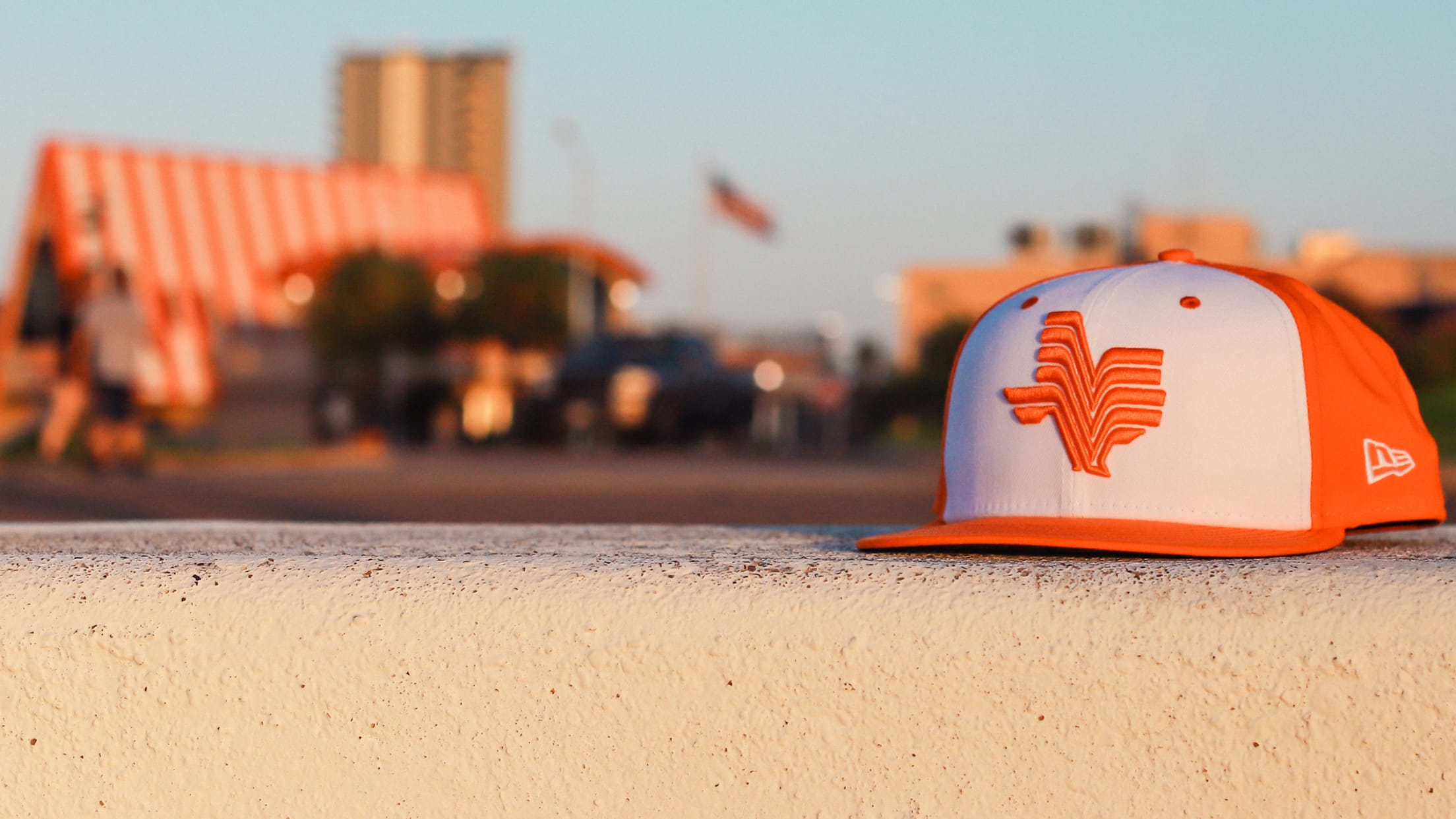 CORPUS CHRISTI – The Hooks are adding some flavor to their look in celebration of Whataburger's 70th anniversary with a new line of apparel and novelties inspired by the storied restaurant. "The Corpus Christi Hooks and Whataburger share a deep-rooted partnership as two cultural staples in South Texas and beyond,"
Hooks 2020 Season Canceled, Whataburger Field to Host Houston Astros Taxi Squad
Training at Whataburger Field expected to start in late July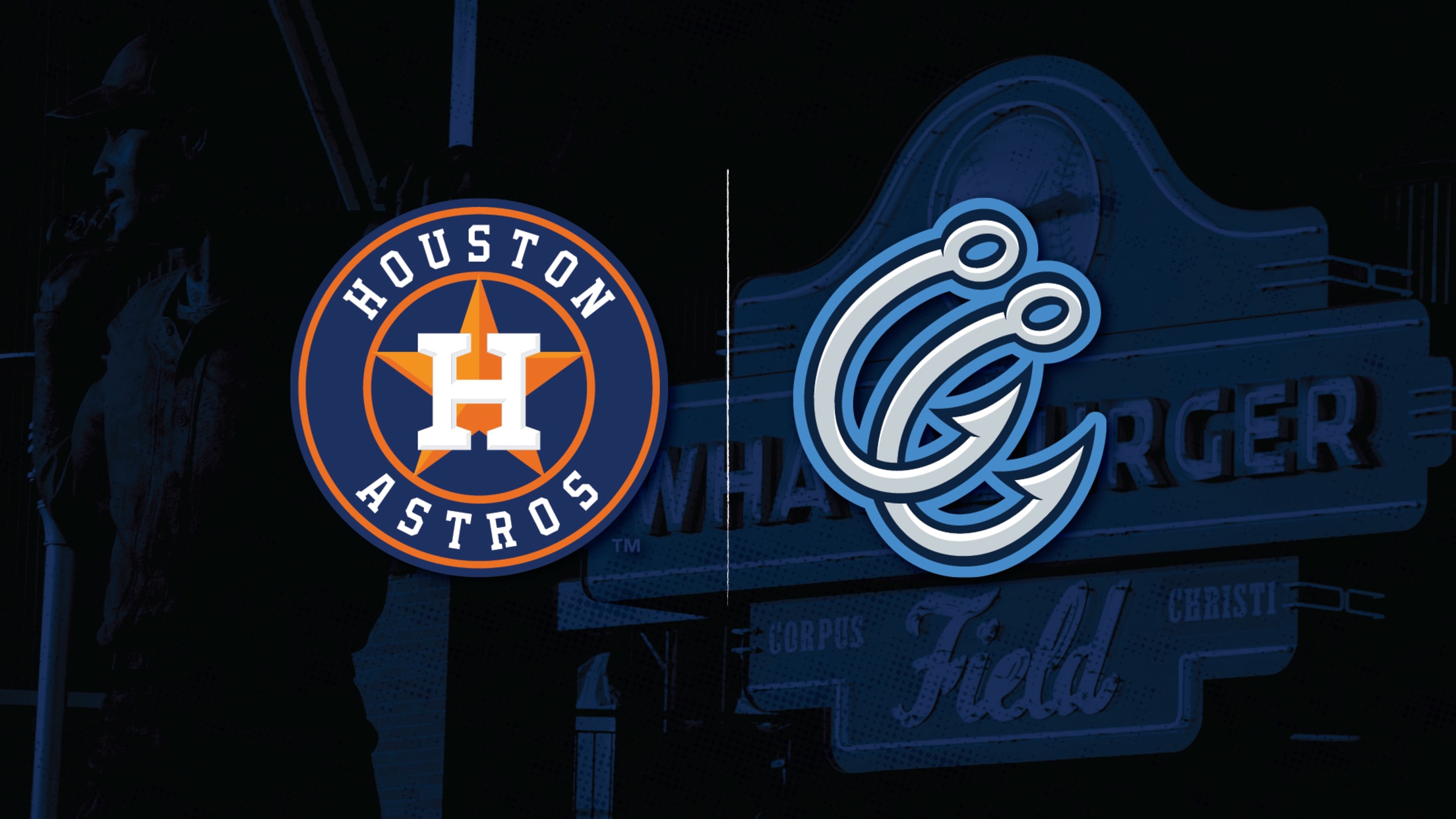 CORPUS CHRISTI - In the wake of the official cancellation of the Corpus Christi Hooks' 2020 Texas League campaign, Houston Astros General Manager James Click announced today the Astros' selection of Whataburger Field as their alternate training site for the 2020 Major League Baseball season. The taxi squad will contain
Play Catch This Saturday at Whataburger Field
Free event from 8 a.m. to noon; Goodwill donations encouraged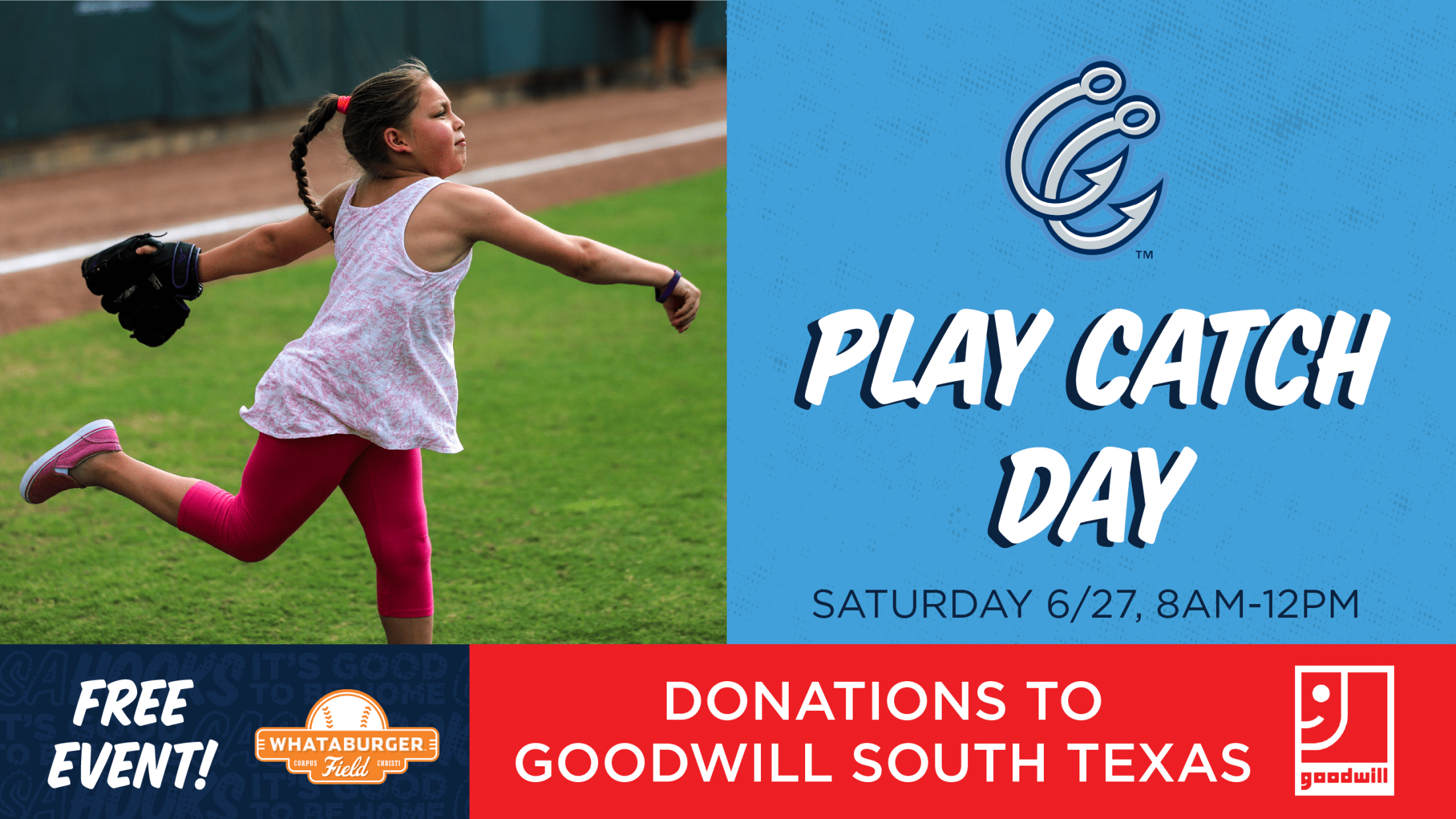 CORPUS CHRISTI – Enjoy the summer sun this Saturday morning as the Hooks host Play Catch Day at Whataburger Field from 8 a.m. to noon. "Playing catch is the quintessential social distancing activity," said Hooks Director of Marketing JD Davis. "This event encourages Coastal Bend residents to spend some time
Father's Day Batting Practice June 21 at Whataburger Field
Hour-long experience includes a Hooks Columbia fishing shirt, clubhouse and batting cage visits, and more!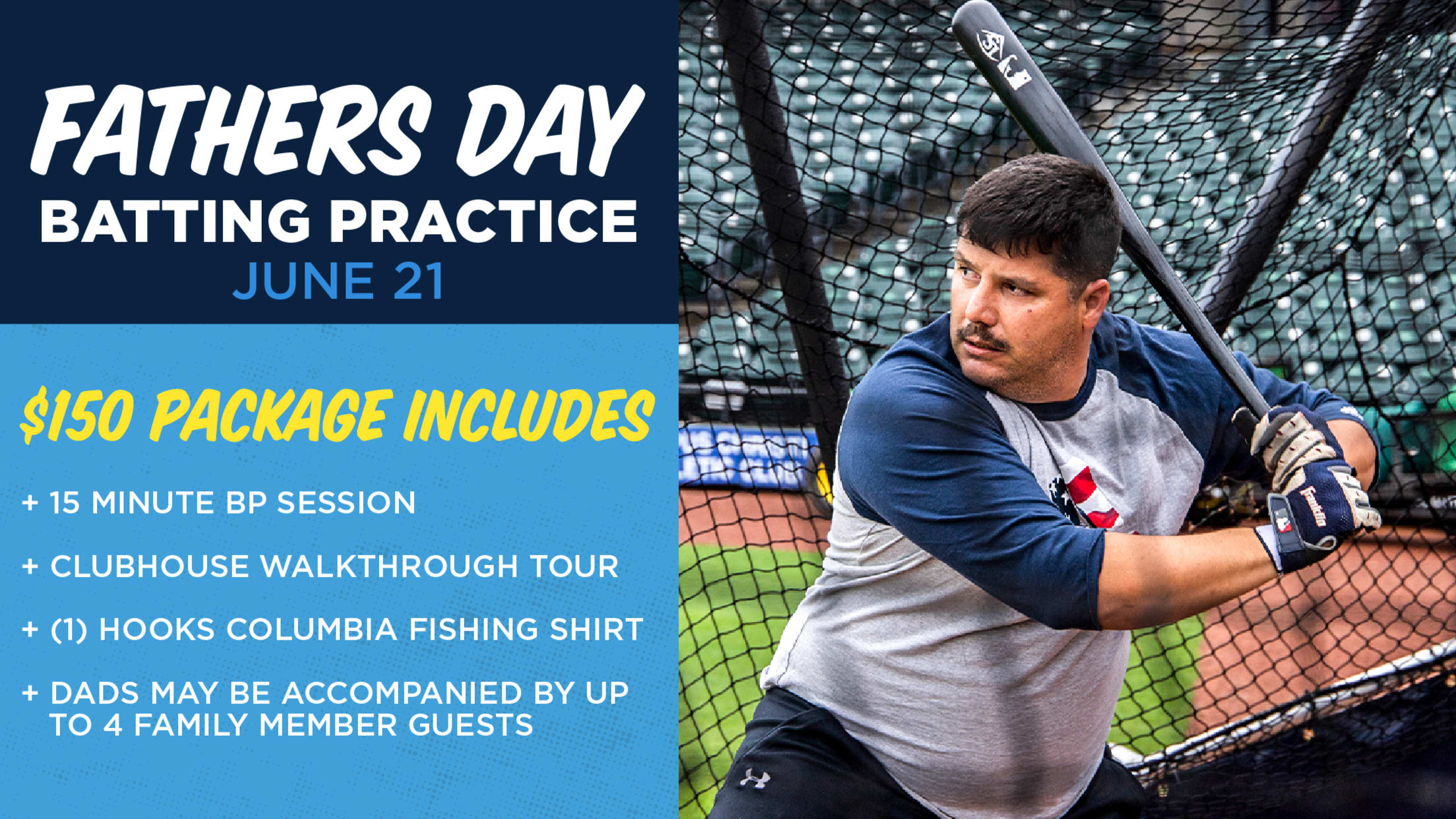 CORPUS CHRISTI - This Father's Day, give Dad the ultimate Coastal Bend baseball experience by having him swing for the fences at Whataburger Field. The Hooks Father's Day Batting Practice, priced at $150 plus fees and taxes, features a 15-minute on-field BP session, visits to the clubhouse and new indoor
Hooks Launch Auction Benefitting Hospitality and Tourism Employees
Proceeds will go to Visit CC Cares Program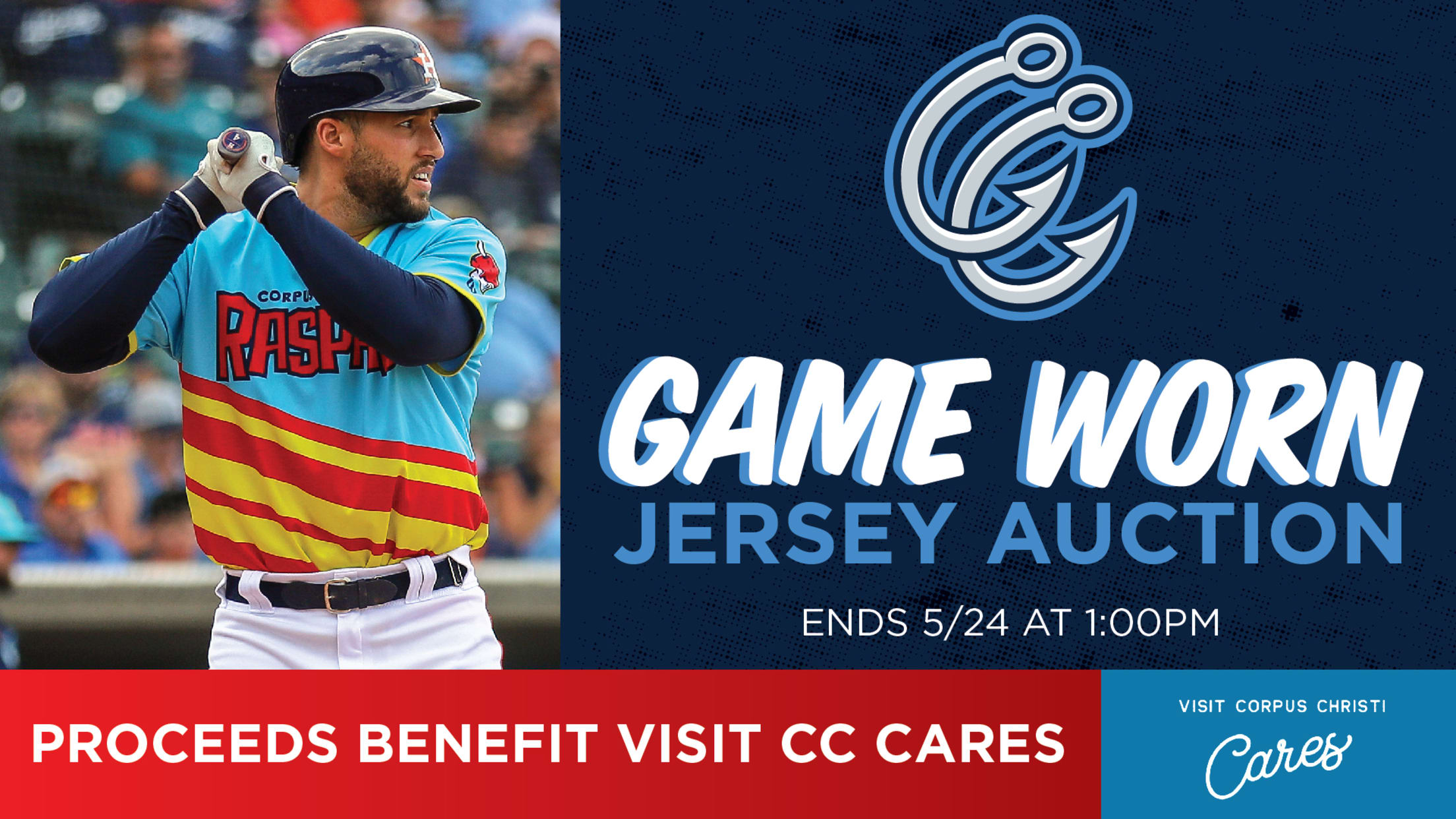 CORPUS CHRISTI – The Hooks are calling on the baseball community to support those in the hospitality, tourism and service industries through a game-worn jersey auction that began today. A handful of select game-worn jerseys dating to 2014 will be sold at auction to benefit Visit Corpus Christi's Visit CC
Hooks Join MiLB's CommUNITY First Campaign
National initiative will raise funds for Feeding America & Coastal Bend Food Bank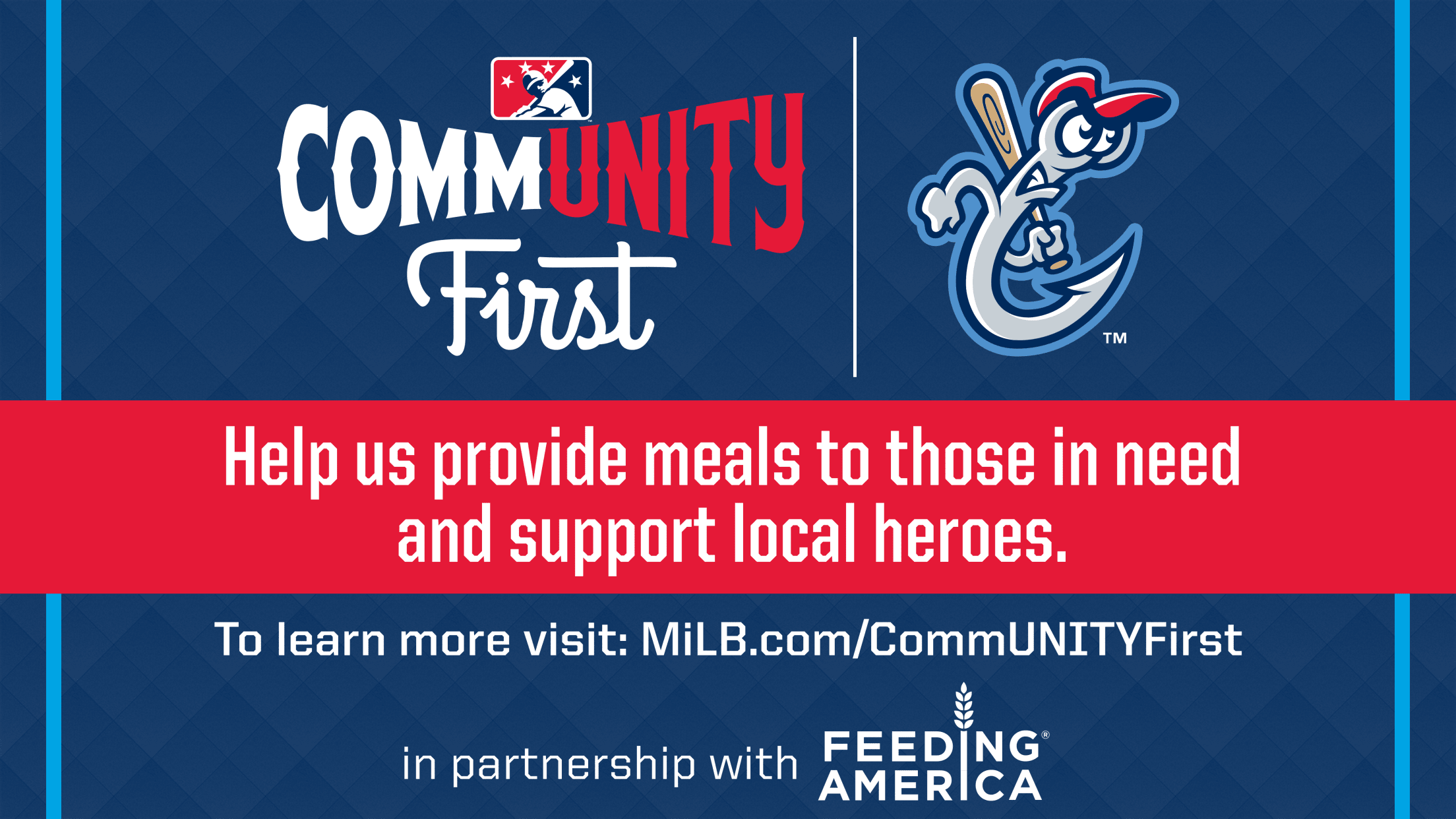 CORPUS CHRISTI – The Corpus Christi Hooks are joining MiLB CommUNITY First, a new national initiative developed by Minor League Baseball in conjunction with Feeding America, to raise funds for local food banks and to honor individuals risking their lives on the front lines of the COVID-19 pandemic. Hooks fans
A Letter from Hooks General Manager Wes Weigle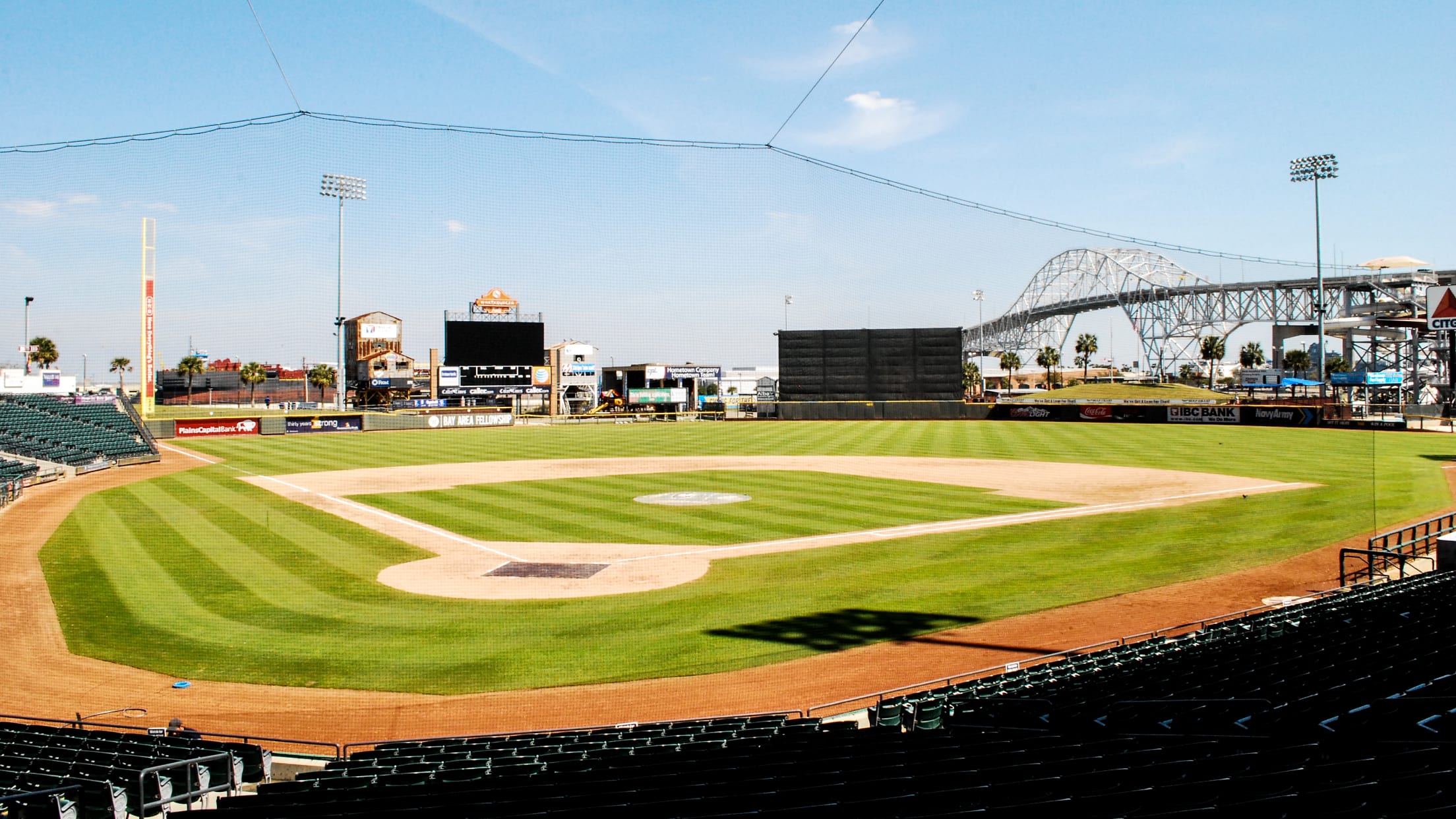 Hooks Fans, Minor League Baseball, in conjunction with Major League Baseball, has postponed the start of the 2020 season in an effort to slow the spread of COVID-19. Additionally, the City of Corpus Christi has temporarily closed Whataburger Field. These measures align with our top priority: to protect the health
Minor League Baseball Delays 2020 Season: Info
New Opening Night date to be determined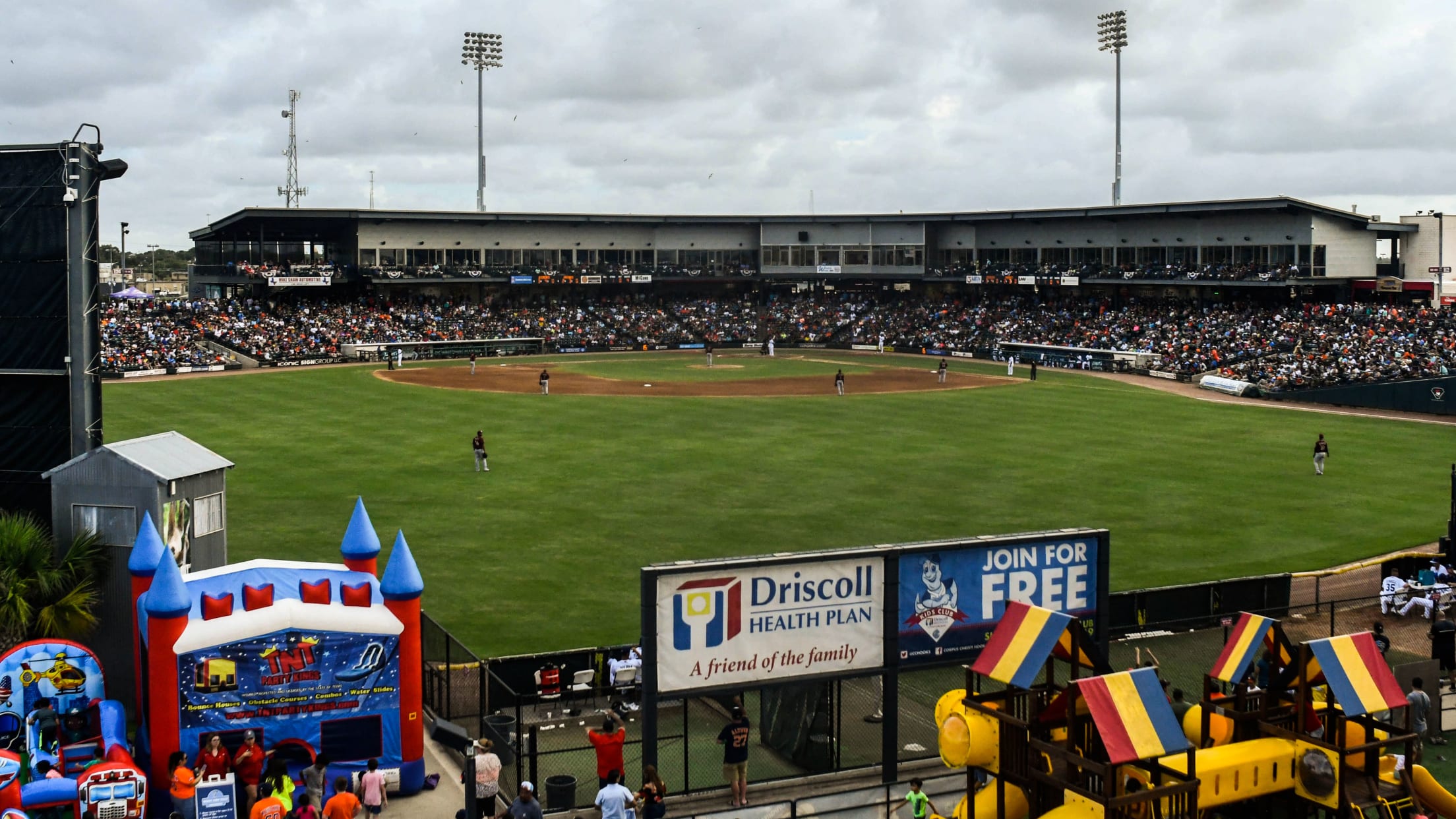 ST. PETERSBURG, Fla. - Minor League Baseball (MiLB) issued the following statement today:"In light of the current coronavirus outbreak, and after consultation with medical professionals and our partners at Major League Baseball, Minor League Baseball will delay the start of the 2020 Championship Season. We will continue to monitor the
South Texas Food Truck Fest Returns March 21
Free event takes over Whataburger Field parking lot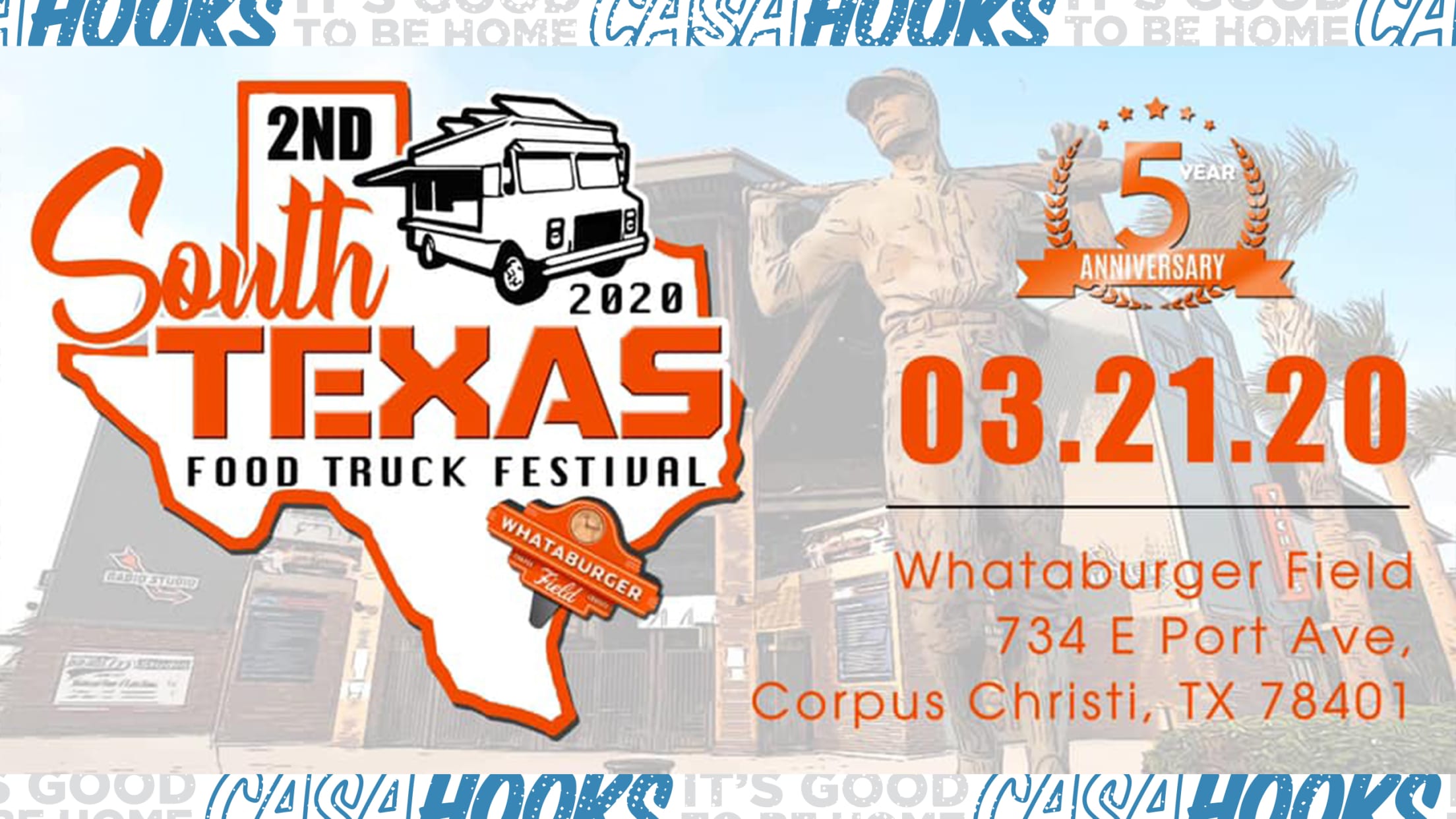 CORPUS CHRISTI - The South Texas Food Truck Festival returns to Whataburger Field on Saturday, March 21 with more than 50 food trucks and activities for all.Head to the Ballpark by the Bay for a day of live music, arts and crafts, a petting zoo, face painting, lucha libre action,
National Anthem Auditions at Whataburger Field Next Week
Tryout is March 5 from 3 to 7 p.m.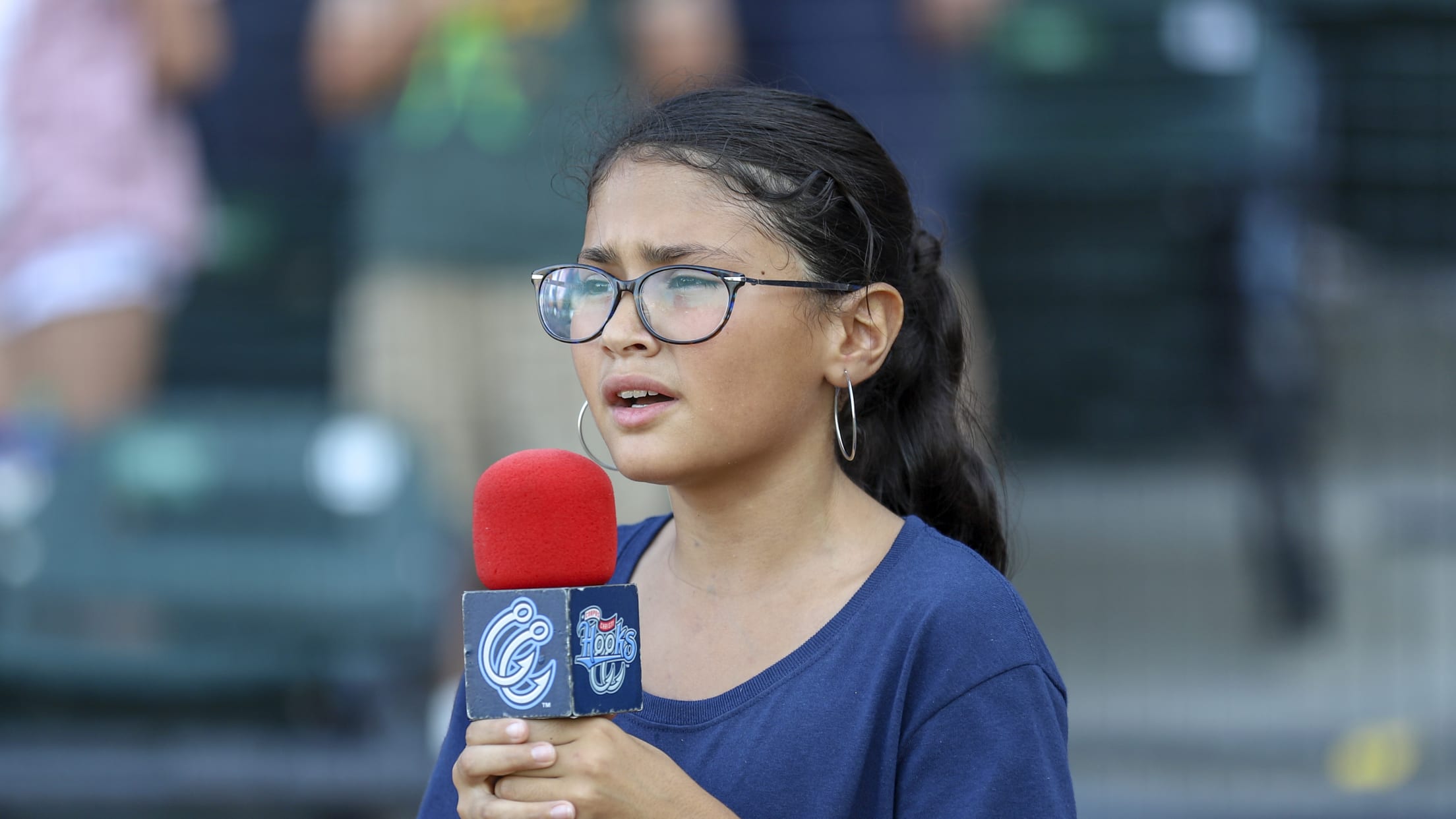 CORPUS CHRISTI - Here's your chance to show you've got the voice to sing the National Anthem in front of up to 8,000 fans at Whataburger Field this season!National Anthem auditions are planned for Thursday, March 5 from 3 to 7 p.m. at Whataburger Field. Tryouts will be held on
2020 High School Schedule
14 area games slated for February & March at Whataburger Field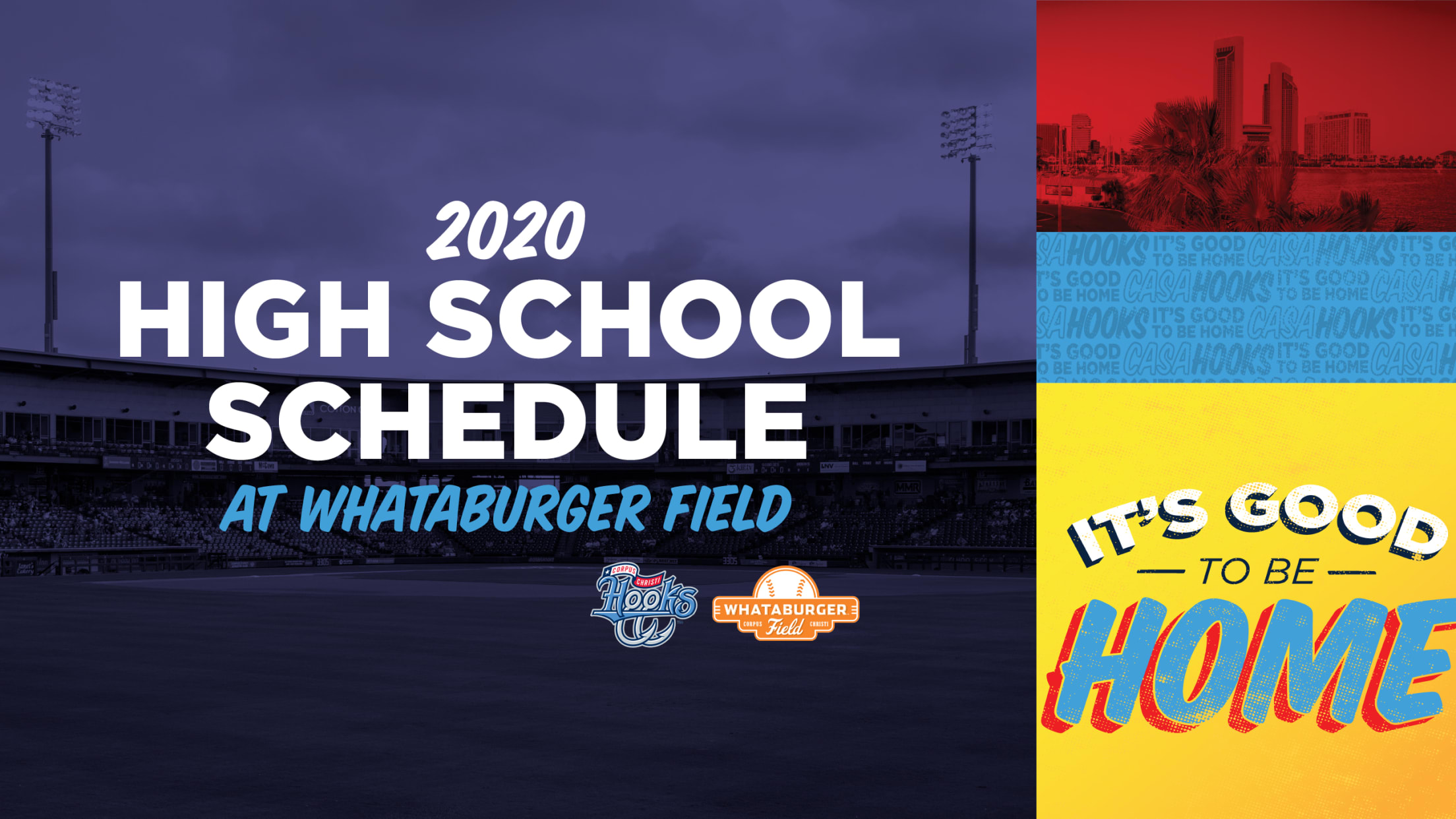 CORPUS CHRISTI - The full slate of games at Whataburger Field featuring high school baseball teams from the Coastal Bend region was announced Monday.A total of 14 games are on tap for area schools playing at the home of the Corpus Christi Hooks, including Veterans Memorial (No. 2 in 5A)
Islanders, Longhorns Cap April 13 Doubleheader
In-person tickets on sale this weekend, online sales begin Monday at 10 a.m.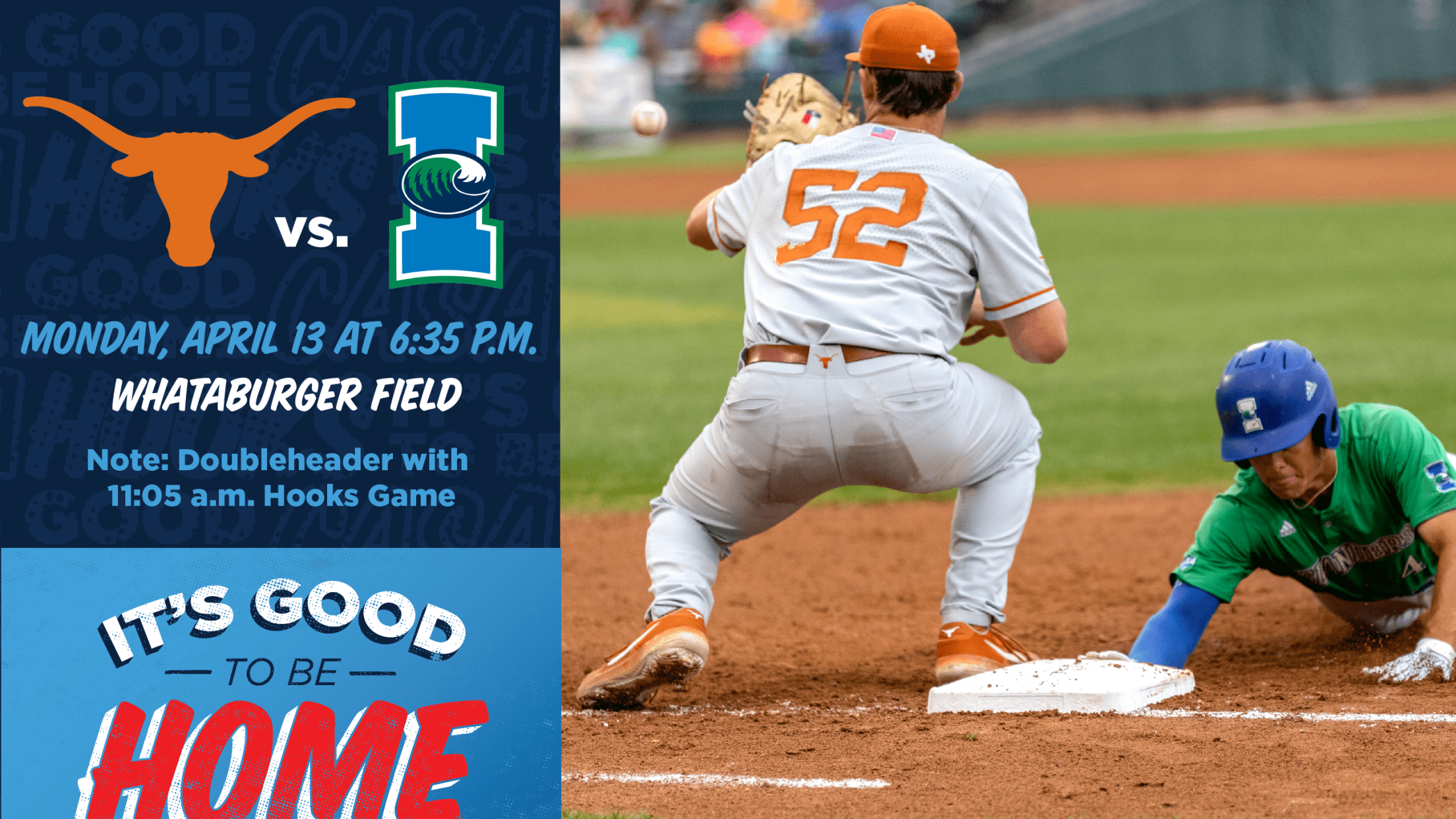 CORPUS CHRISTI - CORPUS CHRISTI - The Texas A&M-Corpus Christi Islanders and the Texas Longhorns will cap a day-night doubleheader at Whataburger Field on Monday, April 13 at 6:35 p.m.Tickets are on sale now at this link, at the Whataburger Field Box Office or by phone at 361-561-4665.
Astros Futures Weekend Returns April 5
Round Rock Express and Corpus Christi Hooks Meet in Exhibition Series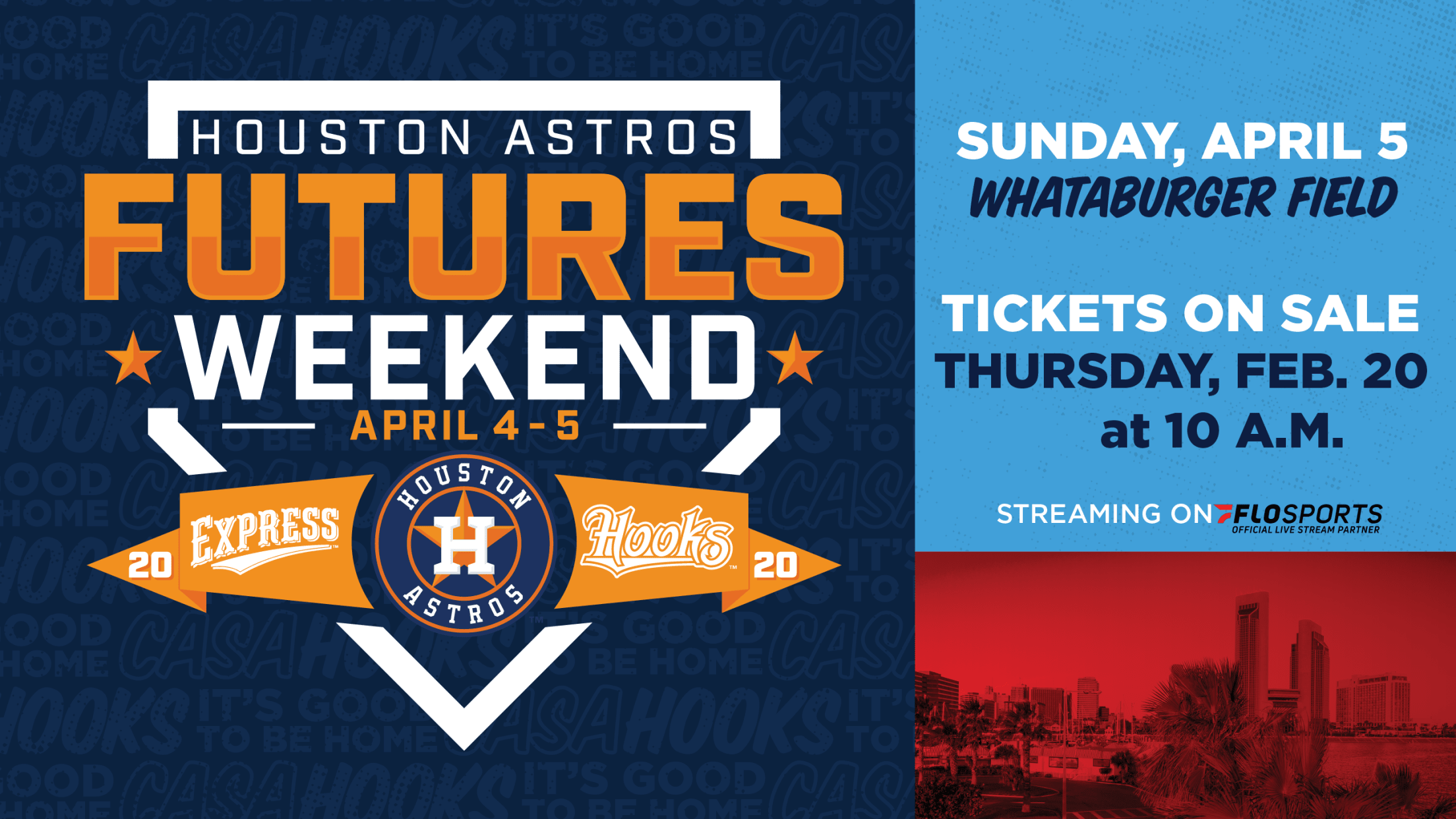 CORPUS CHRISTI - For the second year in a row, the Triple-A Round Rock Express and Double-A Corpus Christi Hooks will give fans a glimpse of what's to come during Houston Astros Futures Weekend from April 4-5. The Express and Hooks will face off in a two-game, home-and-home exhibition series
Hooks Single Game Tickets Now on Sale
Opening Night is Thursday, April 9 vs. NW Arkansas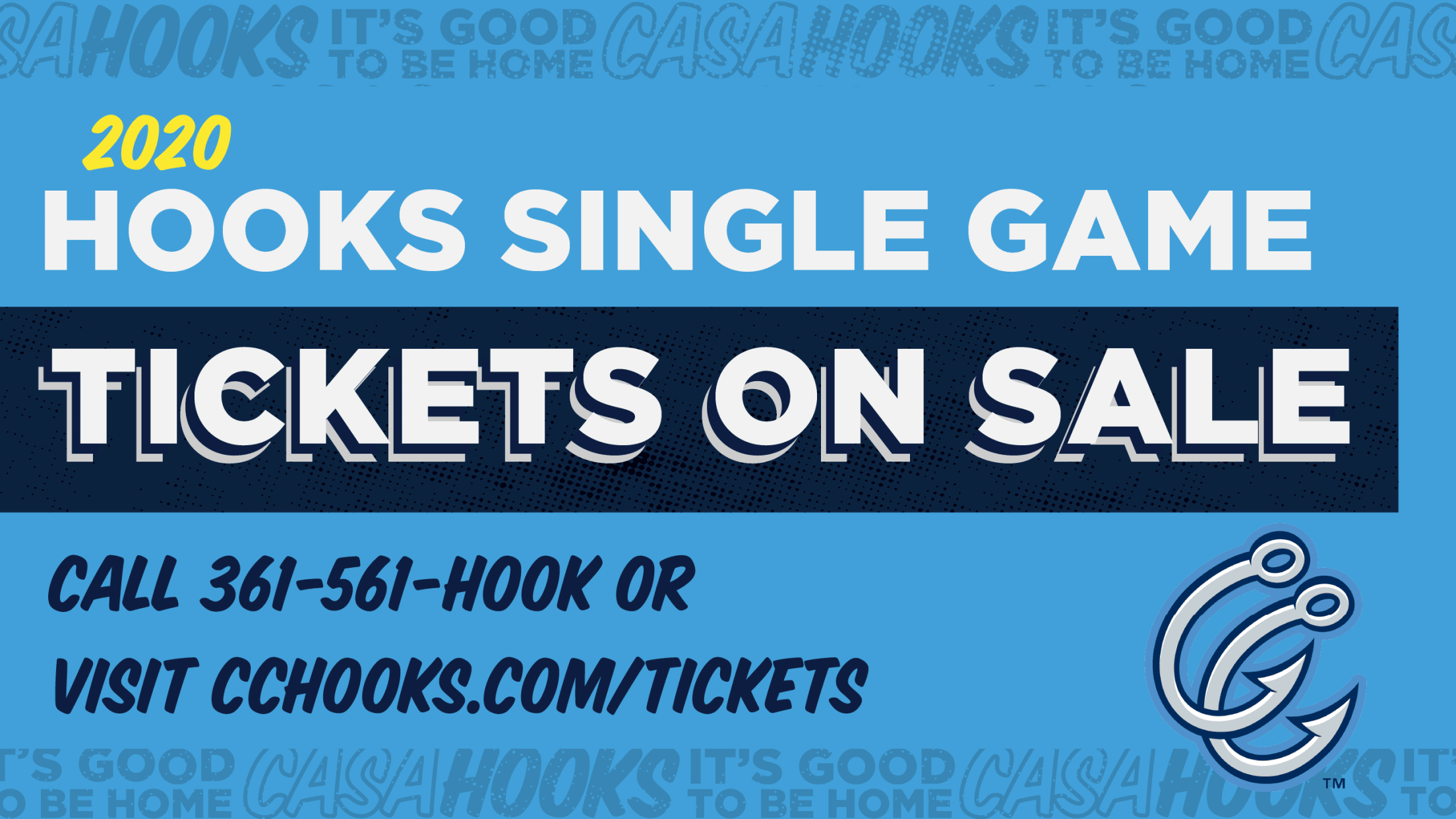 CORPUS CHRISTI - Individual game tickets for the 2020 Hooks season are now on sale through the Whataburger Field Box Office.Visit the Tickets page, call 361-561-HOOK (4665) or stop by the stadium to purchase tickets.Single-game on-sale follows last week's announcement of the Hooks' 2020 Promotional Calendar. The promo schedule features
Hooks Unveil 2020 Promotions
Opening Night special presale on sale through Sunday; Single game tickets on sale Monday, Feb. 10 at 10 AM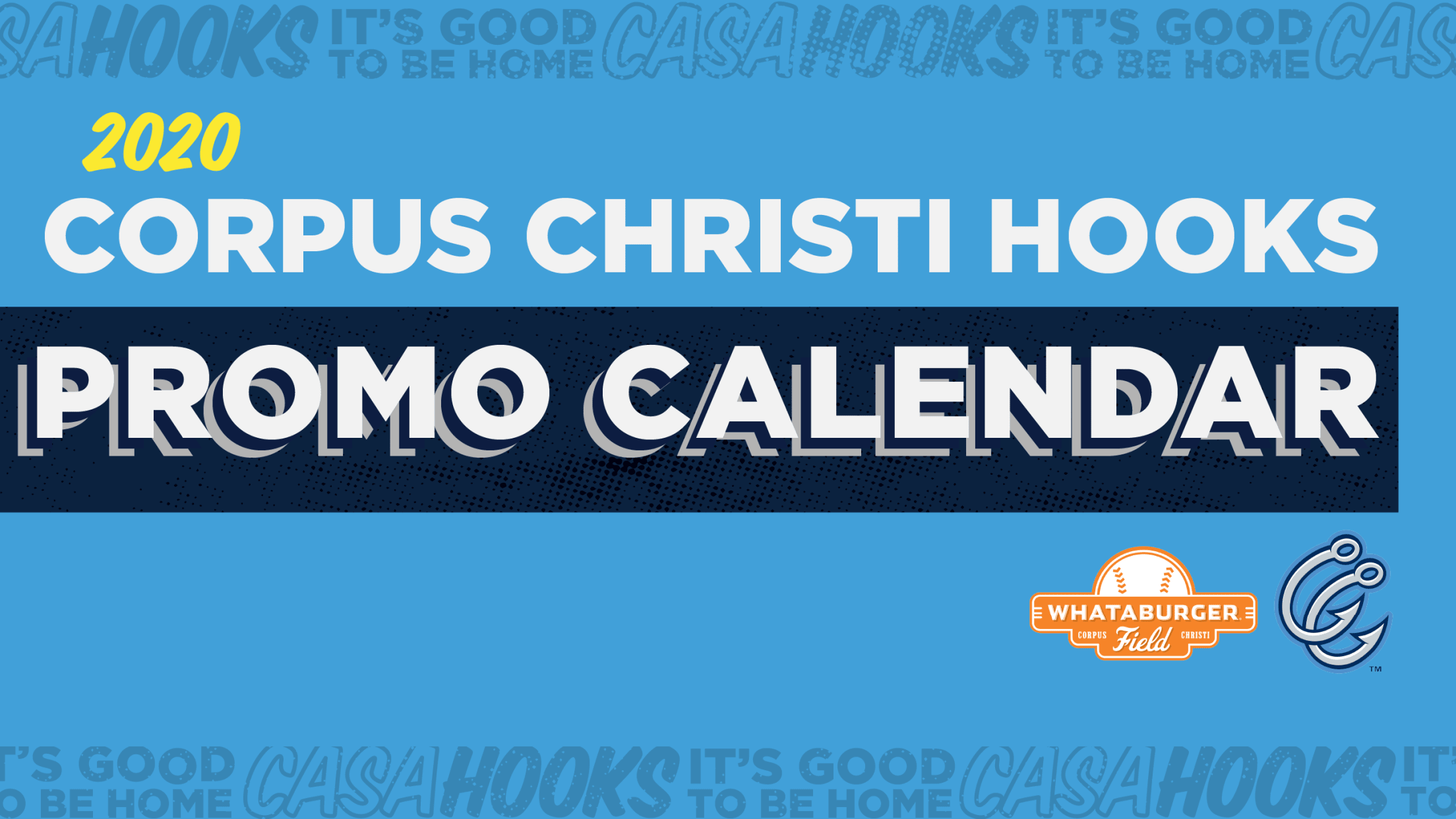 CORPUS CHRISTI - Hooks Rodeo Weekend joins a stacked lineup of theme nights, CITGO jersey series giveaways, 12 fireworks displays and more among this year's promotional schedule at Whataburger Field.This season also marks the return of Blue Ghosts Weekend (May 28-30), Coastal Bend Weekend (June 25-27) and Dia de los
Gregorio Petit Named Corpus Christi Hooks Manager
Kanzler, Connole added to 2020 field staff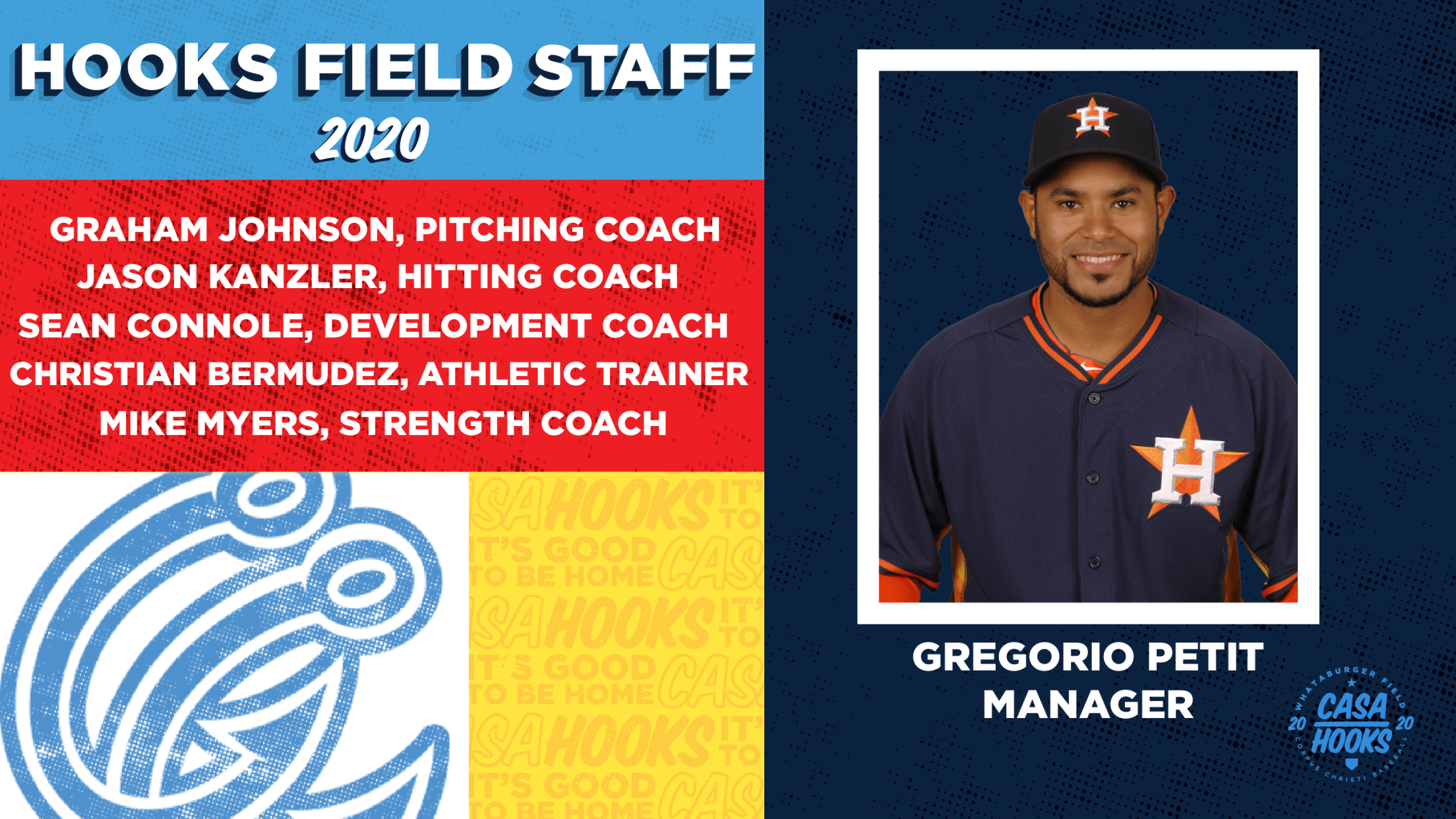 CORPUS CHRISTI - Former MLB infielder Gregorio Petit has been named manager of the Double-A Corpus Christi Hooks, their parent club Houston Astros announced today.Petit, 35, will embark on his first professional coaching and managerial post. He will be the eighth manager in the 16-year history of the Hooks.
Whataburger Field Receives $3 Million for Capital Improvements
Extended netting, new video wall among changes due in 2020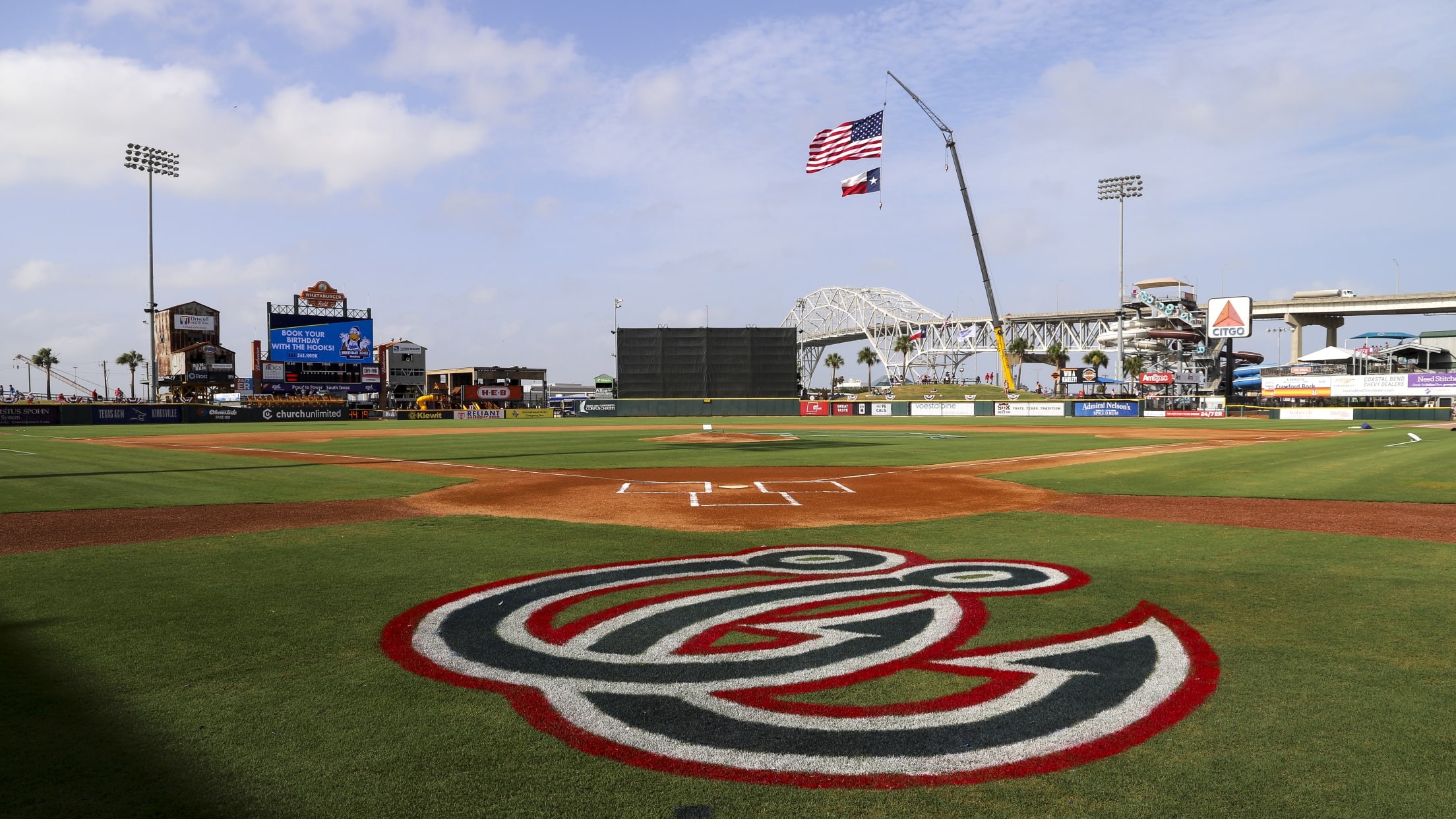 CORPUS CHRISTI - Sweeping changes are coming to Whataburger Field in 2020 thanks to a landmark agreement between the Hooks and the Corpus Christi City Council approved today that allocates $3 million for improvements to the 16-year-old ballpark.The funding allows the Hooks to move forward with proposed projects including new,
Former Astros Broadcaster Bill Brown to Speak at Winter Banquet
16th annual event honors area baseball and softball standouts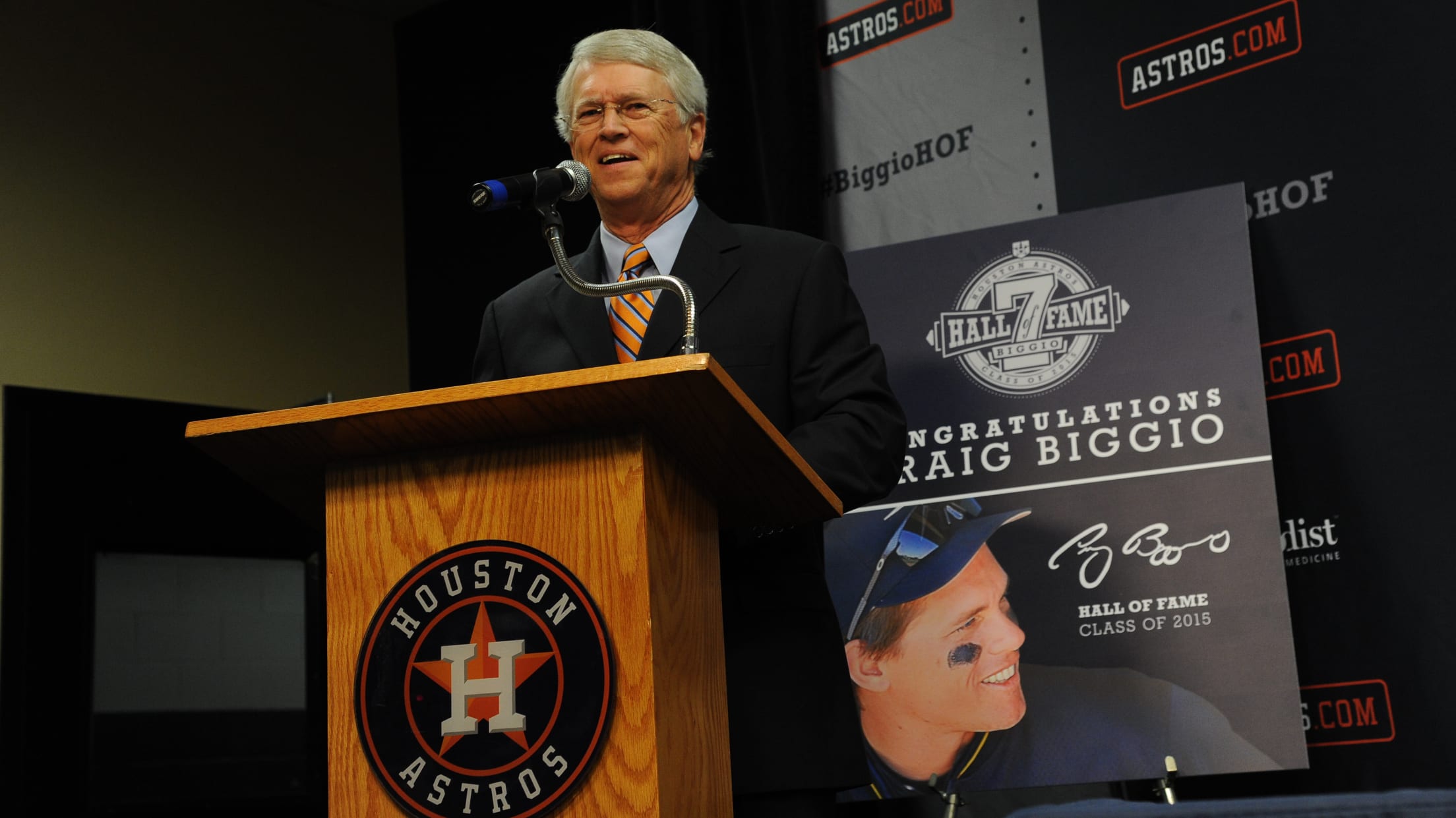 CORPUS CHRISTI - Bill Brown, the celebrated former play-by-play voice of the Houston Astros, will be the featured speaker at this year's South Texas Winter Baseball Banquet, set for Thursday, January 30 at the Solomon P. Ortiz Center.Brown will address a group that includes members of the 2020 South Texas
Wanted: New Hooks Public Address Announcer
Open tryouts are Saturday, January 25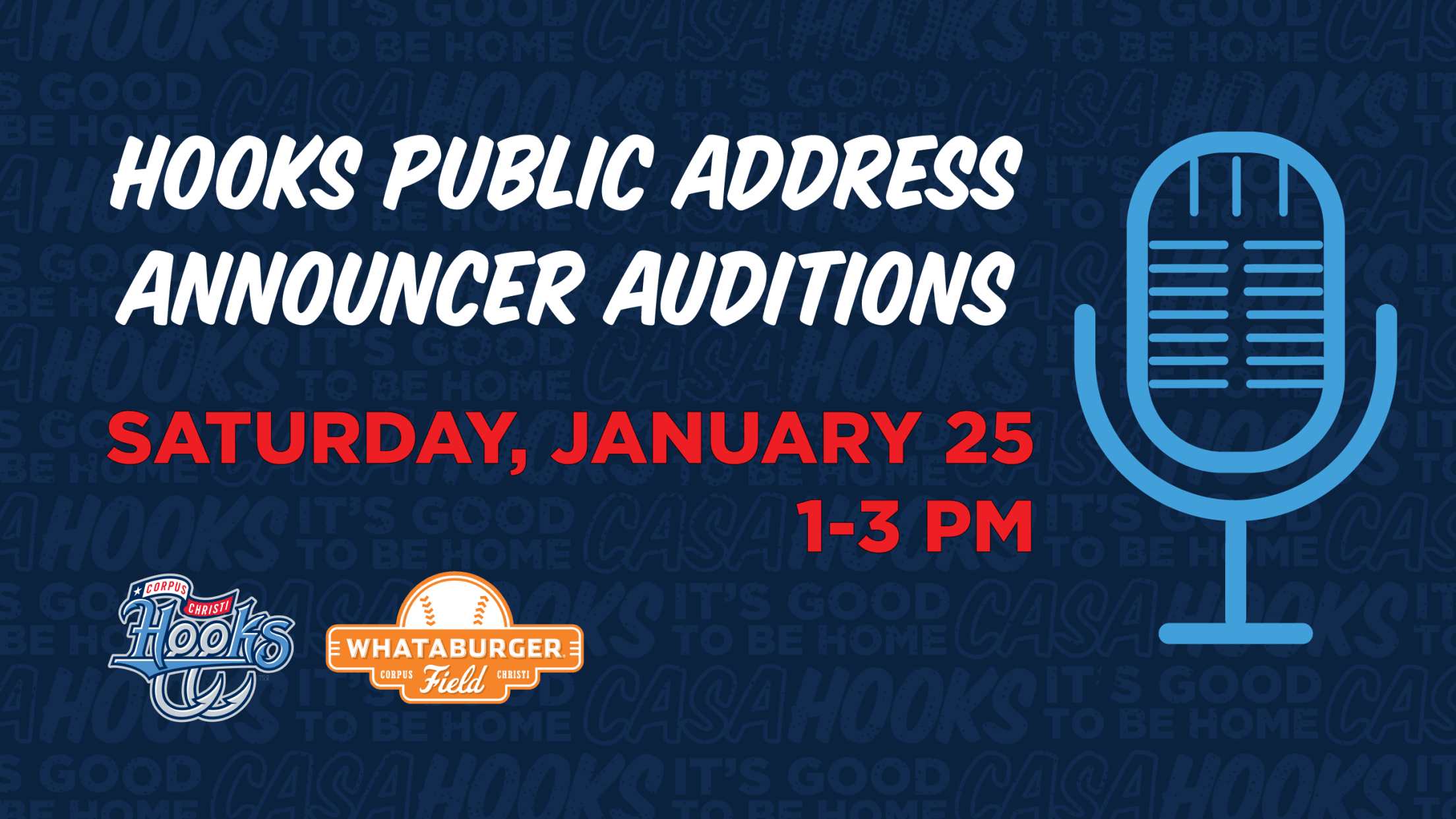 CORPUS CHRISTI - Think you've got the pipes to lead a crowd in song and cheer, or to call the names of baseball stars for thousands to hear? Here's your chance to show off that voice.The Corpus Christi Hooks are seeking a new Whataburger Field public address announcer.An open audition
Astros Caravan Comes to Corpus Christi January 16
Players to coach public CCPD vs. CCFD softball game at Whataburger Field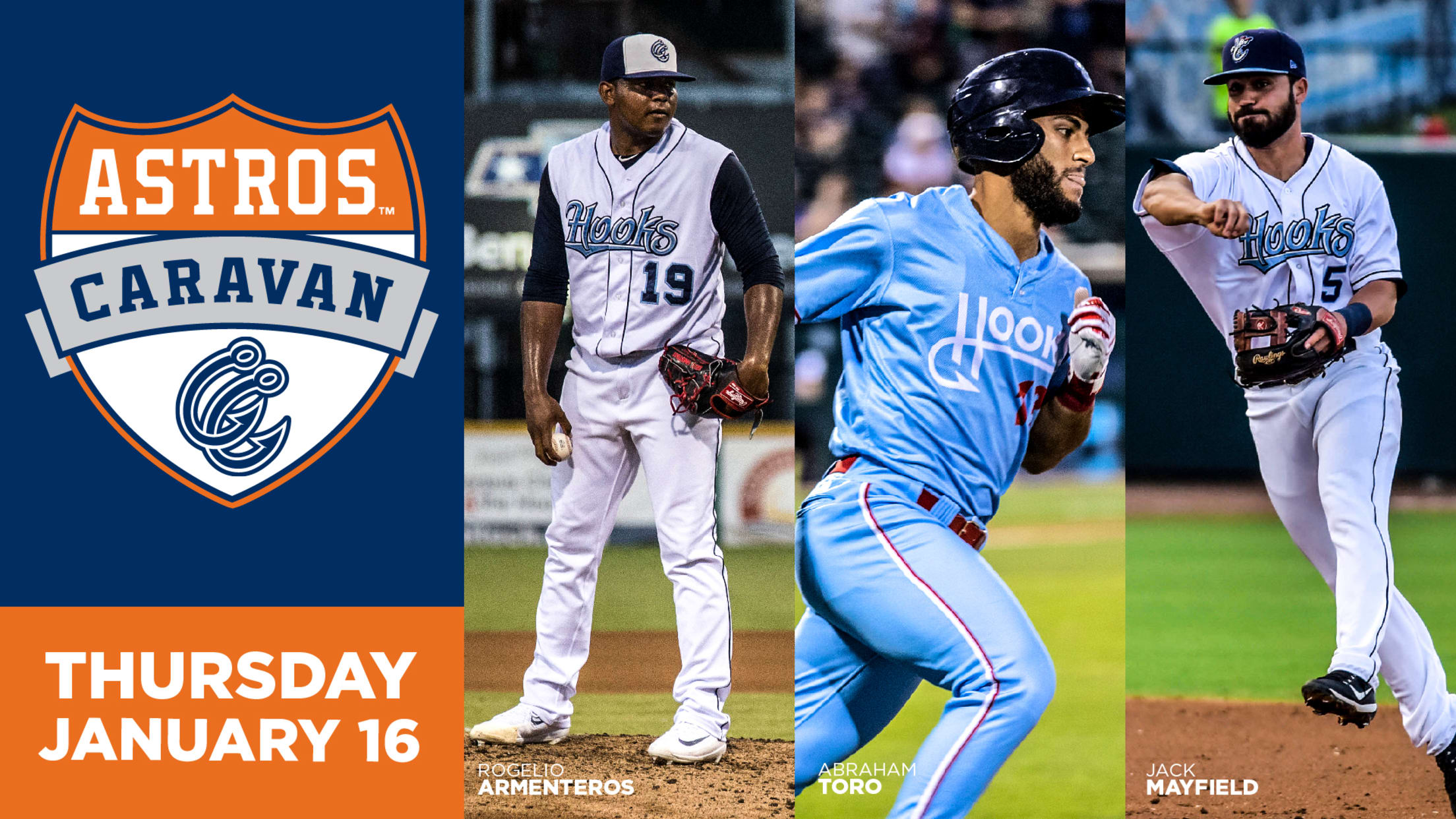 CORPUS CHRISTI - Infielder Jack Mayfield and pitcher Rogelio Armenteros will join 2019 Hooks Player of the Year Abraham Toro on the Sparkling City leg of the 2020 Houston Astros Caravan on Thursday, January 16.The Caravan will first stop at Driscoll Children's Hospital before heading to Whataburger Field for the
Mathisen Named South Texas Pro Player of the Year
Calallen product was 2019 MiLB.com Arizona Organization All-Star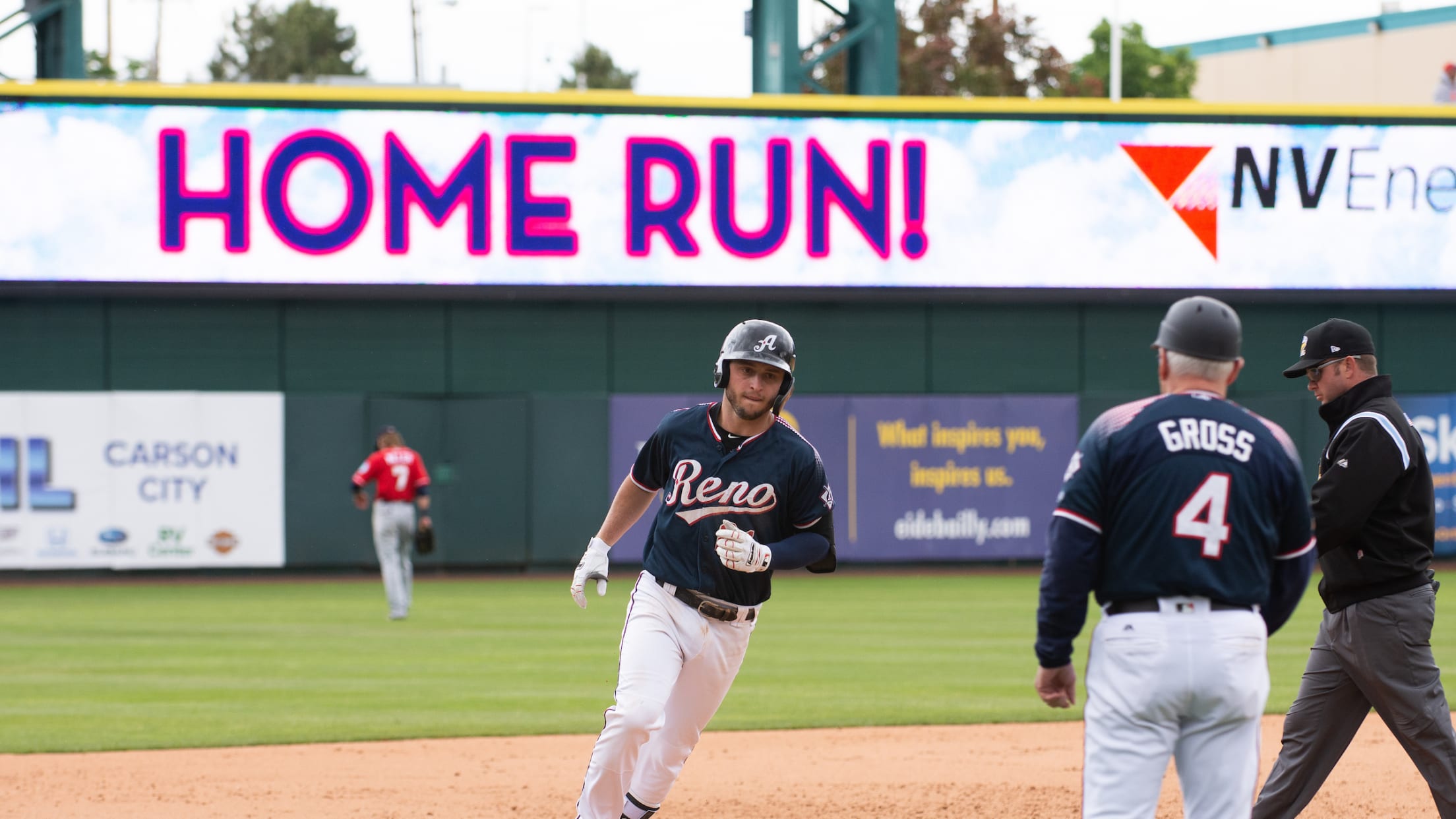 CORPUS CHRISTI - Arizona Diamondbacks infielder Wyatt Mathisen is the Mike Adams South Texas Professional Player of the Year, Hooks General Manager Wes Weigle announced Friday.Mathisen's 2019 season will be recognized at the 16th annual South Texas Winter Baseball Banquet on Thursday, January 30 at 7 p.m. at the Ortiz
Javs, Islanders Stars Earn Winter Banquet Honors
Kingsville's Chapa & Spinn, TAMUCC's Sanchez Jr. & Johnson players-of-year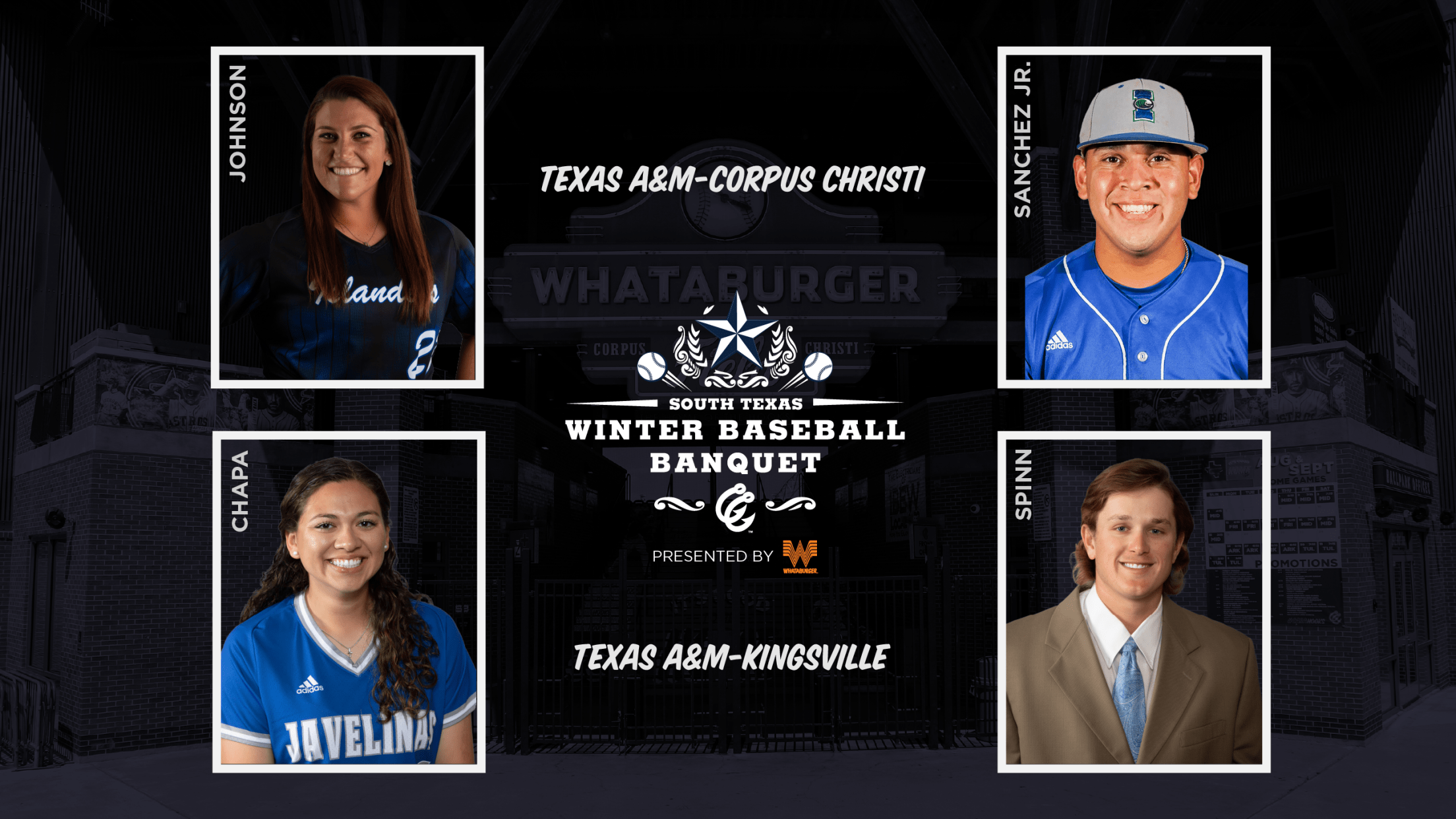 CORPUS CHRISTI - Local collegiate standouts Roxy Chapa and Seth Spinn of Texas A&M-Kingsville and Texas A&M-Corpus Christi's Enrique Sanchez Jr. and Kandace Johnson will be recognized for their 2019 campaigns at the 16th annual South Texas Winter Baseball Banquet on January 30.
Kay, Aguas to be Recognized at Winter Banquet
Pair selected as 2019 South Texas High School Baseball Coaches of the Year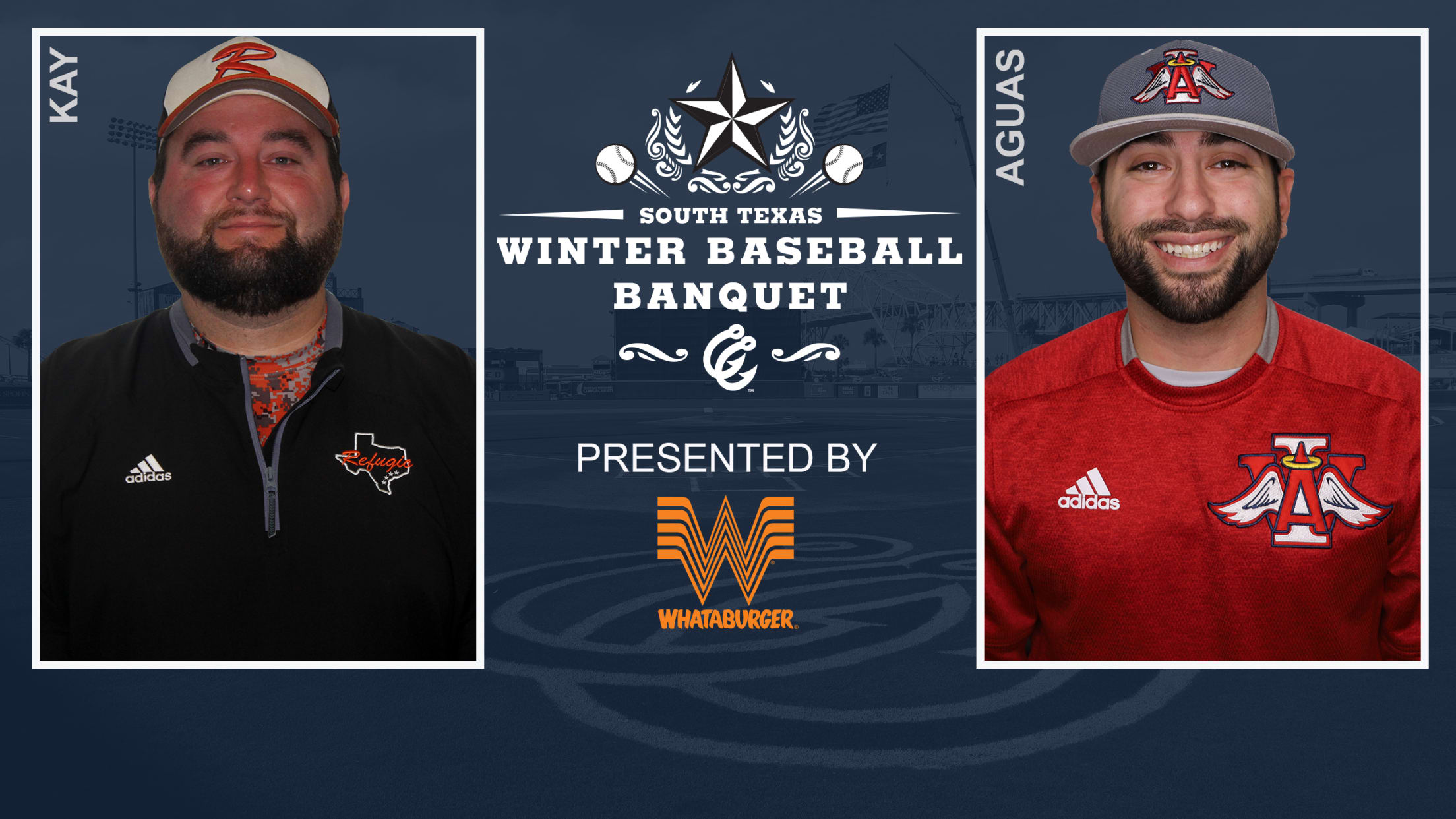 CORPUS CHRISTI - Refugio High School's Jarod Kay and Incarnate Word Academy's Josh Aguas - both first-year head coaches - will be recognized at the South Texas Winter Baseball Banquet for their teams' standout 2019 campaigns.The banquet, presented by Whataburger, is Thursday, January 30 at the Solomon P. Ortiz Center
Lentz & Hermes Earn Softball Awards
2019 Coaches of the Year to be honored at Winter Banquet Jan. 30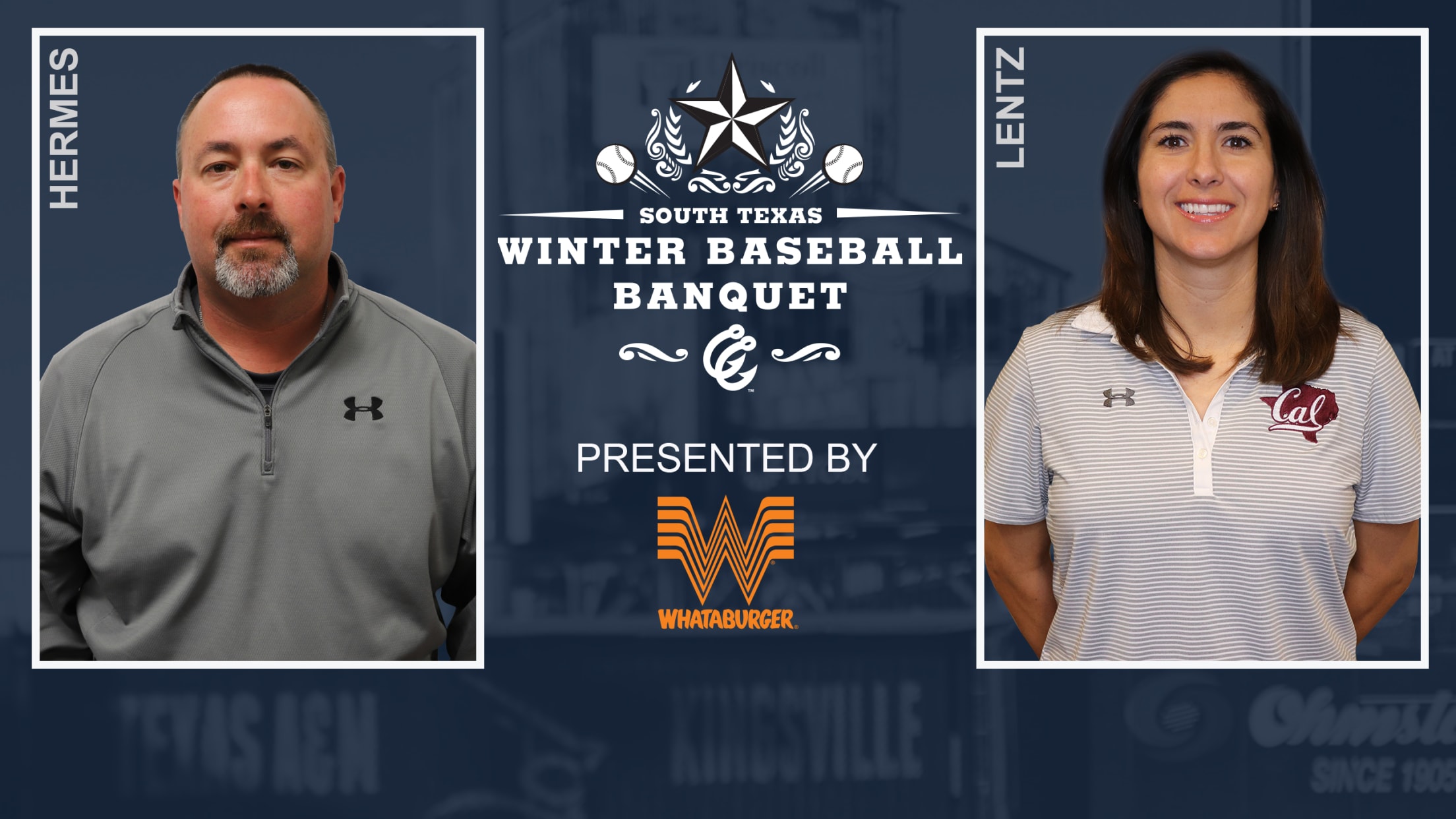 CORPUS CHRISTI - After leading their schools to deep playoff runs, Teresa Lentz of Calallen and Kevin Hermes of Banquete have been named the South Texas Winter Baseball Banquet High School Softball Coaches of the Year.The 16th edition of the winter banquet, presented by Whataburger, is Thursday, January 30 at