CC Erupts Late for a Tuesday Triumph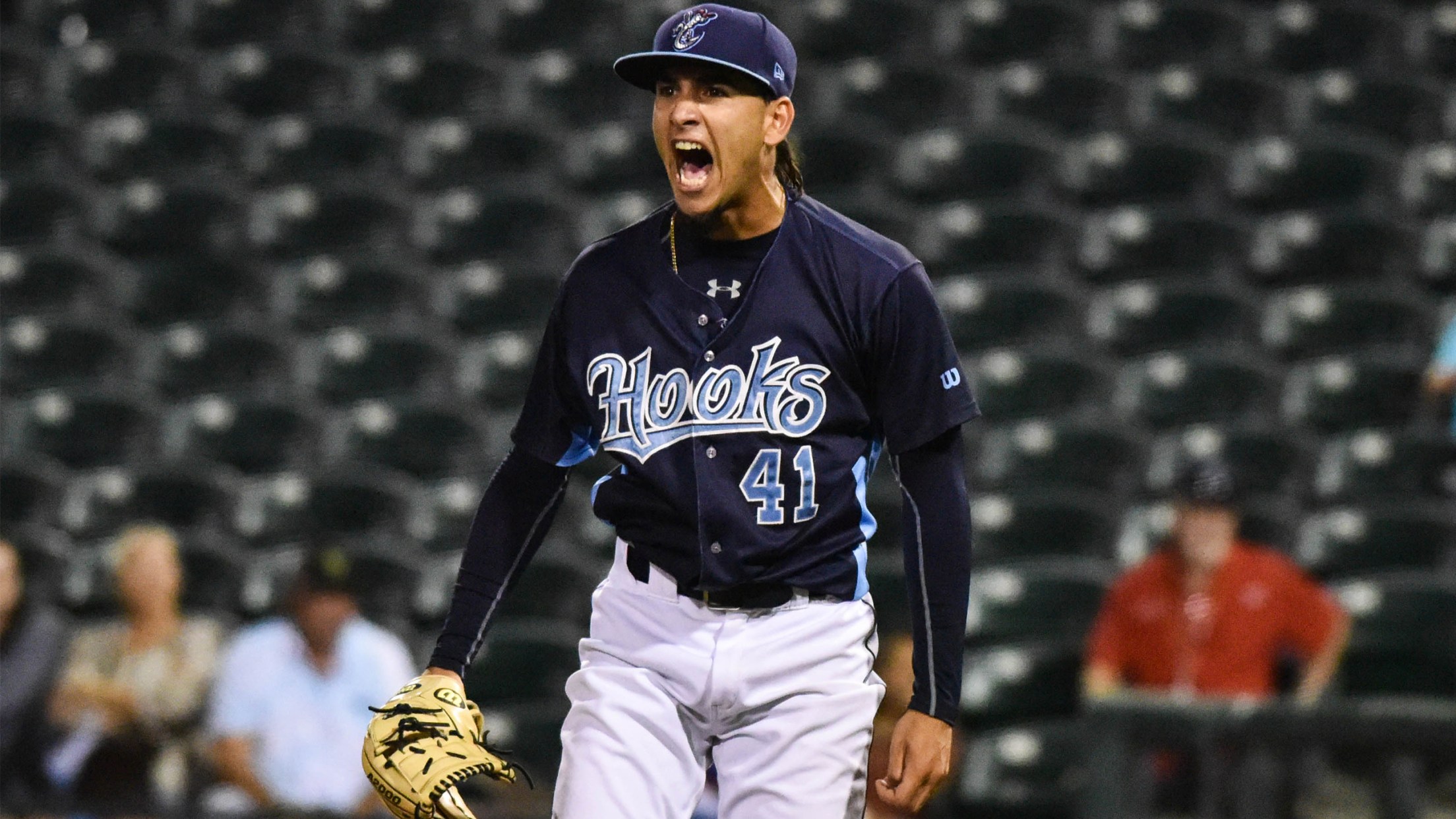 Cionel Perez has permitted just one earned run in his last six appearances, spanning 24 1/3 frames. (Charlie Blalock)
CORPUS CHRISTI - The Hooks scored five times in the seventh inning and Cionel Pérez fired four shutout frames to close out a 5-4 victory over the Missions Tuesday night at Whataburger Field.Corpus Christi (22-16) has won four in a row, and now trails San Antonio (25-13) by 3.0 games
CORPUS CHRISTI - The Hooks scored five times in the seventh inning and Cionel Pérez fired four shutout frames to close out a 5-4 victory over the Missions Tuesday night at Whataburger Field.
Corpus Christi (22-16) has won four in a row, and now trails San Antonio (25-13) by 3.0 games in the Texas League South standings.
With the Hooks trailing 4-0, Randy César worked a lead-off walk from Logan Allen in the seventh. Ryne Birk was next and punched a base hit into center field. In his first at-bat of the game, Lorenzo Quintana then seared a double to left field, which put Corpus Christi on the board at 4-1. Alex De Goti made it a 4-3 contest with a two-run single to right field.
One out later, Stephen Wrenn, facing reliever Rowan Wick, rolled a grounder through the left side. Josh Naylor misplayed the base hit, letting the ball roll past him, prompting De Goti to score from first base to tie the game. Carmen Benedetti, who fell behind in the count 0-2, battled back and sent a single past the drawn-in second baseman River Stevens to plate Wrenn for the go-ahead run.
Perez cemented the victory by dispatching 12 of the 13 men he faced. The exception was erased on a 6-4-3 double play. The Cuban lefty fanned six and threw 38 of 57 pitches for strikes.
Perez has permitted just one earned run in his last six appearances, spanning 24 1/3 frames.
Fernando Tatis, Jr., helped the Missions to their four-run edge by belting a pair of solo home runs.
The Hooks take aim at a series win Wednesday night with southpaw Framber Valdez on the mound. First pitch 7:05 at Whataburger Field.