Celeb Series: Fred Lynn
Nine-Time All-Star Was Set to Visit Knights on May 2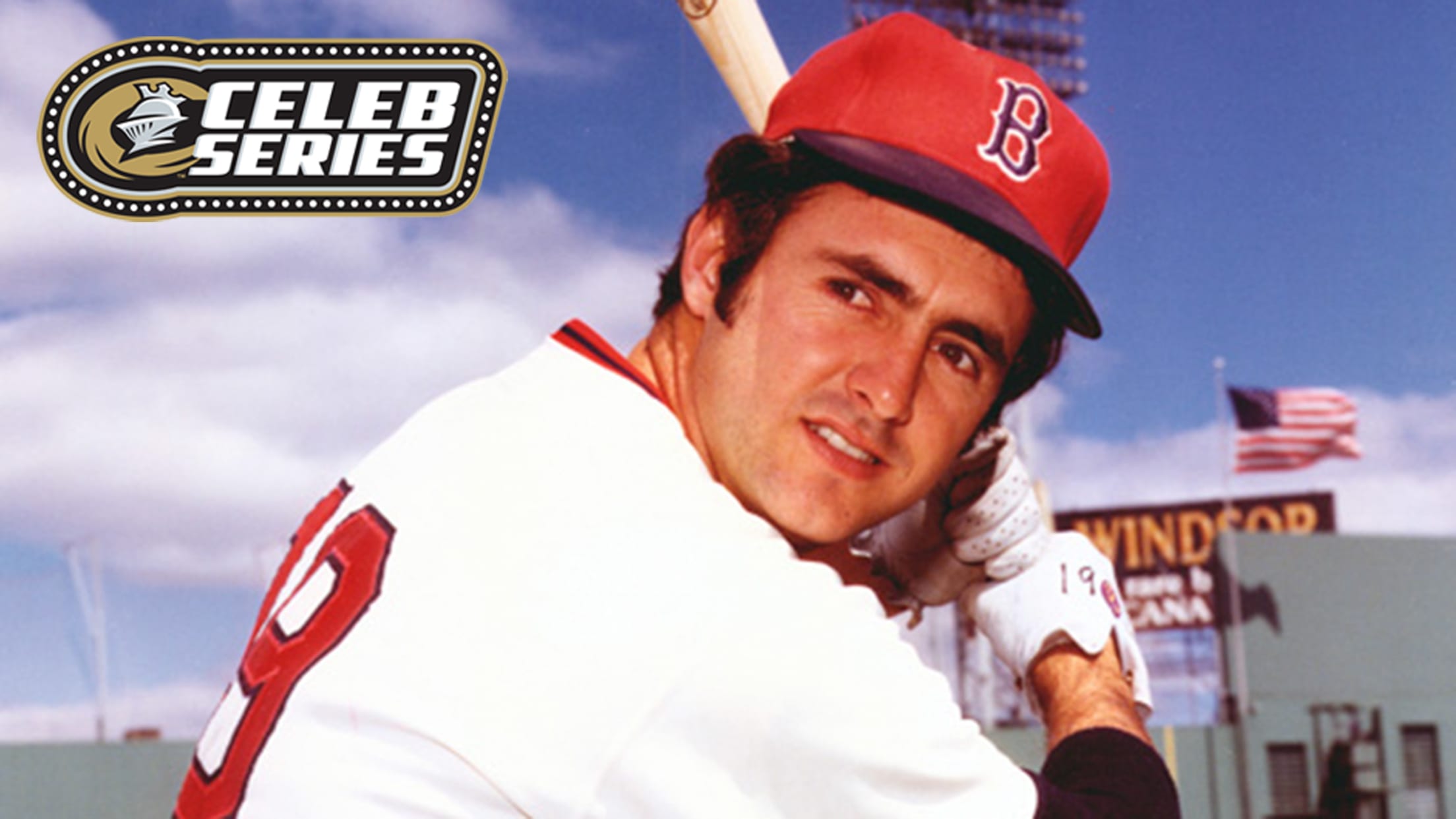 With no baseball being played around the country due to COVID-19, the first month of what was supposed to be the 2020 season for the Charlotte Knights is now coming to a close. Over the course of the team's final homestand in the month of April -- and as May
With no baseball being played around the country due to COVID-19, the first month of what was supposed to be the 2020 season for the Charlotte Knights is now coming to a close. Over the course of the team's final homestand in the month of April -- and as May was set to begin -- the Knights were scheduled to welcome a couple of iconic baseball players as part of the annual Celeb Series – Fergie Jenkins (April 29) and Fred Lynn (May 2). Both legendary players were scheduled to sign autographs and meet fans.
PART 2: FRED LYNN
Fred Lynn's 17-year major league career started off with a bang. A native of Chicago, IL, Lynn made his major league debut with the Boston Red Sox on September 5, 1974. In 15 games that season as a 22-year-old, Lynn hit .419 (18-for-43) with two home runs and 10 RBIs. A year later, he was one of the game's finest at his position.
In 1975, Lynn hit .331 (175-for-528) with 103 runs scored, 47 doubles, seven triples, 21 home runs, 105 RBIs, and 10 stolen bases. His runs scored and doubles were both league highs. He earned the American League's Rookie of the Year and Most Valuable Player Awards -- becoming the first player in Major League Baseball history to accomplish that feat. He was also an American League All-Star and won a Rawlings Gold Glove for his outstanding defense as Boston's center fielder.
Lynn was an American League All-Star in nine consecutive seasons from 1975 to 1983 and was consistently among the game's best players over that span. In 1979, Lynn led the American League in batting average with an impressive .333 mark. He also hit 39 home runs and recorded 122 RBIs that season with the Red Sox. In seven seasons with Boston, he hit .308 with 124 home runs and 521 RBIs in 828 games played.
Lynn was traded to the California Angels in 1981 and spent four seasons with the club. Despite battling injuries, Lynn hit .271 overall with 71 home runs and 270 in 473 games with the Angels over that stretch. In 1982, Lynn hit 21 home runs, beginning a span of seven consecutive seasons of at least 20 home runs (1982 to 1988).
ALL-STAR CAREER
Lynn was a nine-time All-Star and hit .300 (6-for-20) with four home runs and 10 RBIs, including the first and only grand slam in All-Star Game history, which he hit in the 1983 game. His four home runs in All-Star Games is tied for second with Ted Williams and only behind Stan Musial's six.
BALTIMORE - DETROIT - SAN DIEGO
Lynn signed with the Baltimore Orioles as a free agent after the 1984 season and spent all of 1985, 1986, and 1987 with the club. He hit 23 home runs in each of those three seasons. In 1988, Lynn appeared in 87 games with the Orioles before a trade to the Tigers on August 31, 1988. He spent one more season with the Tigers in 1989 before spending his 17th and final season with the Padres in 1990.
PLAYOFF NUMBERS
In 15 career postseason games, Lynn hit .407 (22-for-54) with two home runs and 13 RBIs. He was the 1982 ALCS MVP with California after hitting .611 (11-for-18) with four runs scored, two doubles, one home run and five RBIs.
MAJOR LEAGUE CAREER
Over 17 seasons, he hit .283 with 1,960 hits, 1,063 runs, 388 doubles, 43 triples, 306 home runs, 1,111 RBIs, and 72 stolen bases in 1,969 games. He was inducted into the Boston Red Sox Hall of Fame in 2002.