Chukars Blank Osprey For Fourth Straight Win
Idaho Falls Allows Just Three Hits In Season's First Shutout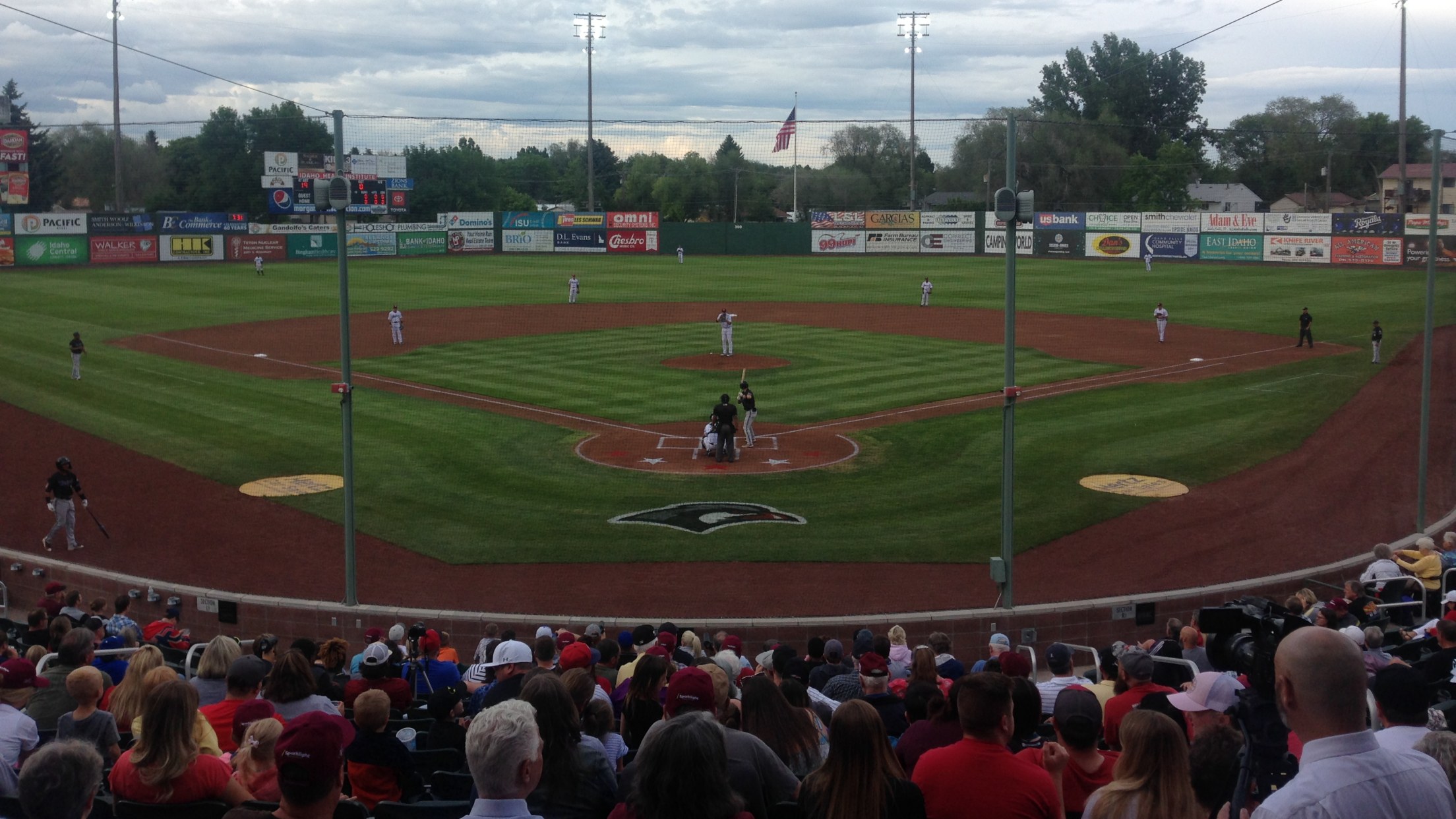 Idaho Falls, ID - In the Chukars three game sweep in Billings, good pitching and timely hitting was the team's calling card. That story stayed the same for the Chukars' home opener tonight, as three Idaho Falls pitchers combined to surrender just three hits over nine innings. Idaho Falls took
Idaho Falls, ID - In the Chukars three game sweep in Billings, good pitching and timely hitting was the team's calling card. That story stayed the same for the Chukars' home opener tonight, as three Idaho Falls pitchers combined to surrender just three hits over nine innings. Idaho Falls took the lead in the first and never looked back, coasting to a 3-0 win over the Missoula Osprey. The Chukars have won their first four games to start 2019.
For the third time in four games, the Chukars drew first blood. Kember Nacero singled with one out the first, and Juan Carlos Negret immediately followed with a sharp single to left. With two out, Chris Hudgins delivered with a double off the center field wall, scoring both runners to make it 2-0 Chukars.
While the Idaho Falls offense was quiet after the first, the Chukars pitching staff held Missoula's bats completely silent. Chukars starter Zach Haake ran into trouble in the first, but escaped the jam. After that, Haake allowed just one hit the rest of his outing, a one out double in the second. Haake exited after 4.1 innings of shutout baseball.
Chih Wang (W,1-0) followed him and was spectacular, retiring all but one batter he faced. The Taiwanese left hander allowed just one hit over 3.2 innings, setting down the first seven of his outing.
Idaho Falls added one more in the sixth inning as a Michael Emodi double scored on an Isaiah Smith triple. Anthony Veneziano walked two in the ninth, but got the final batter, David Sanchez, to ground out to first to end the game. Veneziano earned a save in his first professional appearance.
The Chukars look for their fifth win in a row tomorrow as they take on the Osprey for the second of this three game series. 2019 Compensation B round selection Alec Marsh will take the ball for Idaho Falls, making his first professional start. Missoula counters with lefty Denison Hull. First pitch is scheduled for 7:15 PM, with a Smokey Bear Bobblehead being given away to the first 750 kids (presented by BLM & the U.S. Forest Service). For tickets visit the ticketing page of ifchukars.com.