Columbia Wallops Woodpeckers 15-4
Fireflies outscoring Fayetteville 41-12 in series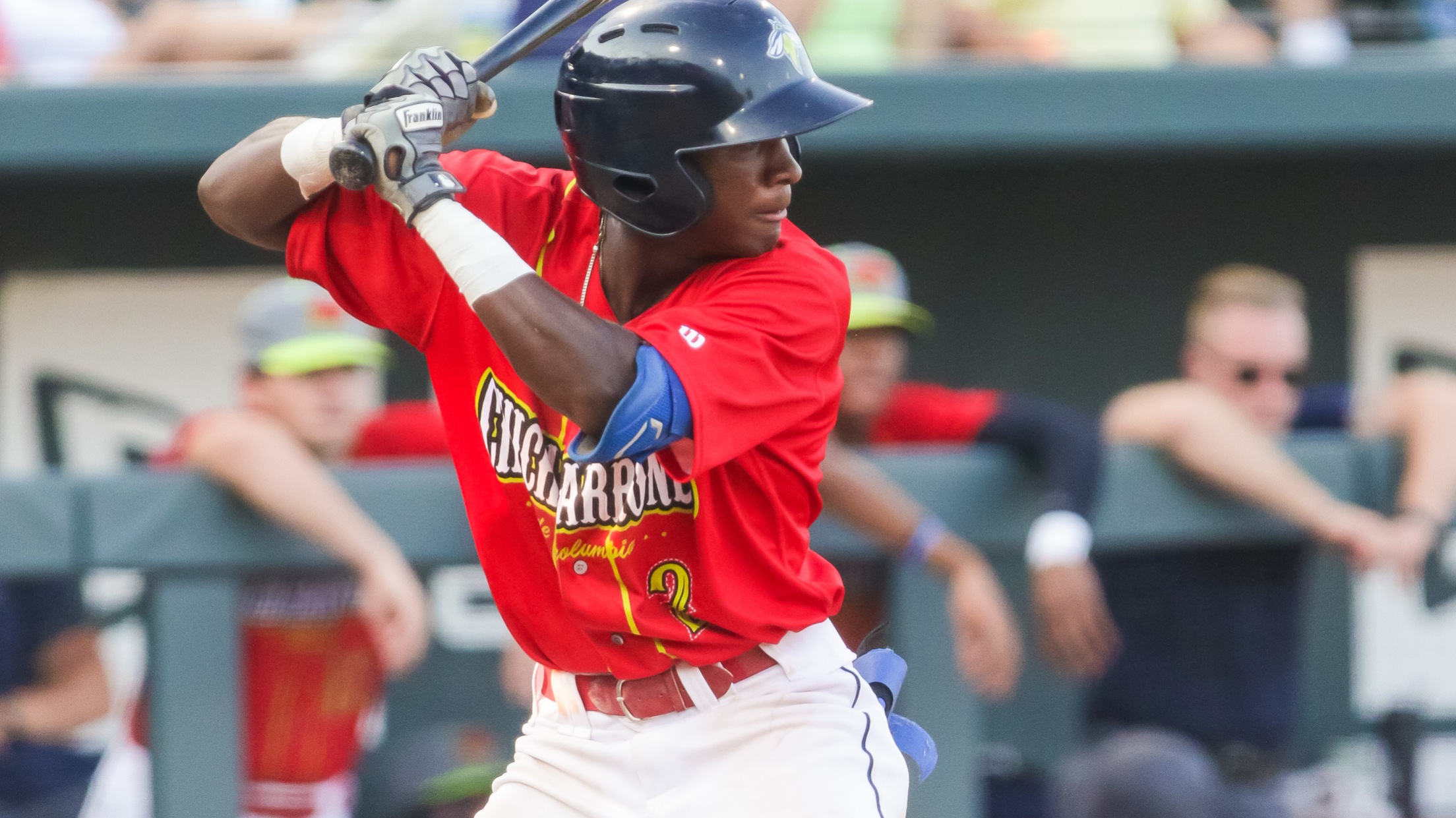 COLUMBIA, SC – Columbia scored 15 runs for the second time in the series and added at least one run in each of the first seven innings, beating Fayetteville 15-4 Thursday evening at Segra Park. After Matt Stil gave up three in the top of the first inning, the Fireflies
COLUMBIA, SC – Columbia scored 15 runs for the second time in the series and added at least one run in each of the first seven innings, beating Fayetteville 15-4 Thursday evening at Segra Park.
After Matt Stil gave up three in the top of the first inning, the Fireflies (41-45) bats got to work, scoring three in the first after a pair of errors kept the inning alive. In the second Burle Dixon laced a triple down the right field line to score Jean Ramirez to put the Fireflies in front of Fayettevile (37-49) 4-3.
The Woodpeckers tied it for a final time in the top of the third before Emilio Marquez (W, 6-1) took the ball for four scoreless innings and A.J. Franklin closed the door with a scoreless ninth.
The Fireflies bats stayed active though. Heitor Tokar (L, 0-1) left the game after Felix Familia, Enrique Valdez and Matt Schmidt tallied RBI hits in the third to put the Fireflies up 7-4. Familia would finish the game 3-5 with a double and three RBI.
Again, it was Tyler Tolbert who would have a big performance though. The shortstop tripled in the fifth to score Dixon and Schmidt, which put the Fireflies in front 13-4. In the first three games of this series, Tolbert is 4-11 with five walks and eight RBI.
The Fireflies final run was scored on a bases loaded walk from Daniel Procopio, who only recorded two outs, but walked four batters before giving up the ball. Then Will Wagner, son of seven-time All-Star Billy Wagner, who tallied three hits at the plate on the evening, retired the final four Fireflies hitters, fanning a pair of batters to end the game.
The Fireflies continue their series with Fayetteville tomorrow at 7:05 pm at Segra Park. Righty Anderson Paulino (6-4, 4.52 ERA) takes the bump for Columbia and Fayetteville opts to throw RHP Elian Rodriguez (1-1, 5.40 ERA).
Tomorrow is The 13th in the Upside Down night at Segra Park. Stranger Things and an Alternate Dimension collide at the ballpark for loads of spooky fun! The first 1,000 fans through the gates will receive a free Stranger Things themed t-shirt and Carolina Game Labs will have pinball machines behind the Budweiser Bow Tie Bar during the game. Fans can purchase tickets at FirefliesTickets.com.