Oktober Fest Coming to Segra Park Saturday, October 3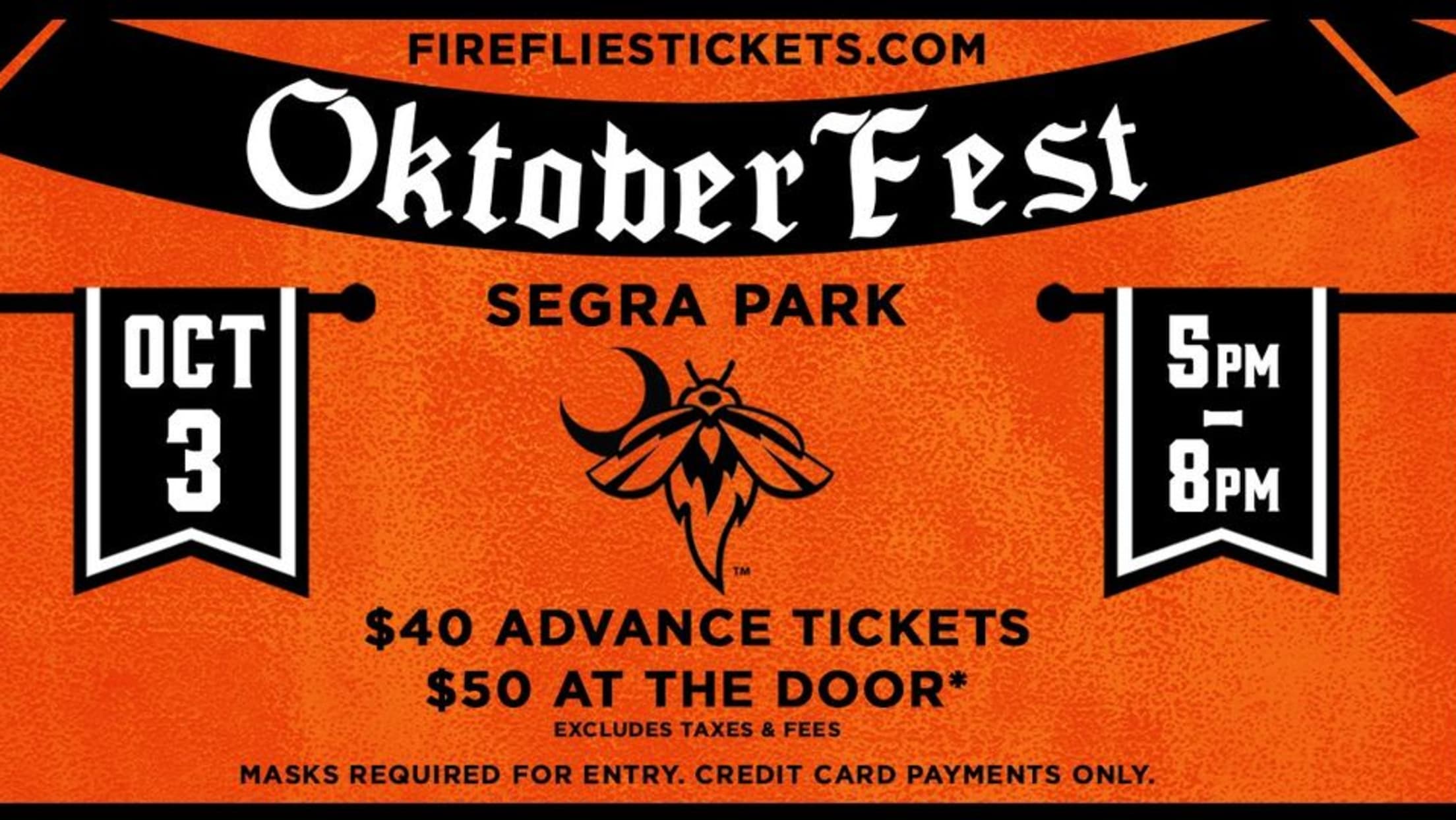 COLUMBIA, S.C. — The Columbia Fireflies yesterday announced via social media that OktoberFest is coming to Segra Park on Saturday, October 3 from 5:00p.m. to 8:00p.m. OktoberFest will feature more than 35 breweries and more than 75 beers, seltzers and ciders, including (but not limited to): **Palmetto Sweetwater Brewing Catawba
Fireflies Host Comedy Zone Night at Segra Park
Former Gamecock Marty Simpson and BET/NBC star Shaun Jones to Perform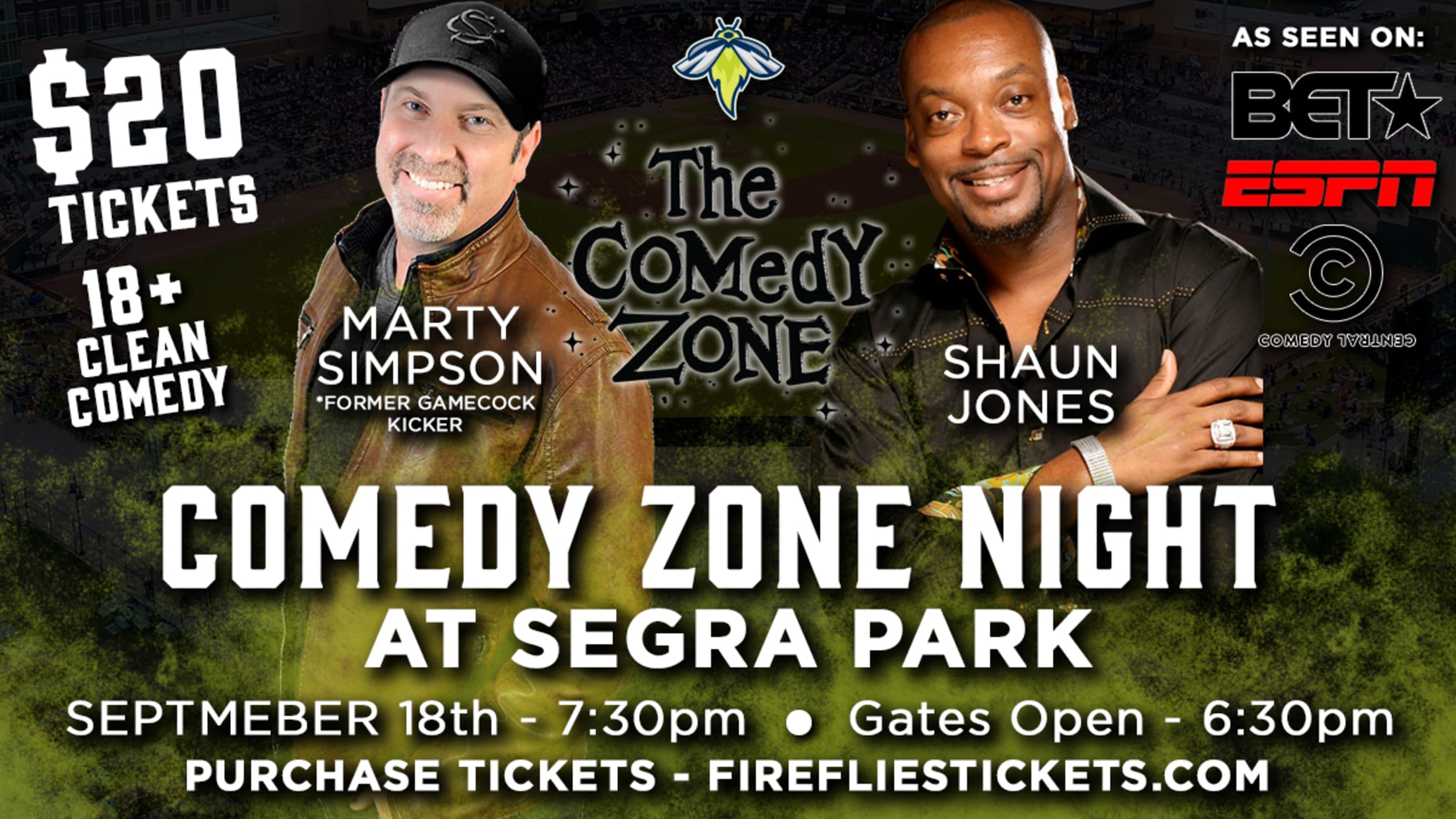 Columbia, S.C. – The Columbia Fireflies and The Comedy Zone are teaming up to bring two incredible comedians to Segra Park on Friday, September 18. Former U of SC Kicker Marty Simpson and veteran funny man Shaun Jones will perform sets beginning at 7:30 p.m. Fans can buy tickets to
Nabil Crismatt Marks Fifth 2020 Fireflies MLB Debut
2016 RHP works scoreless inning for Cardinals in doubleheader split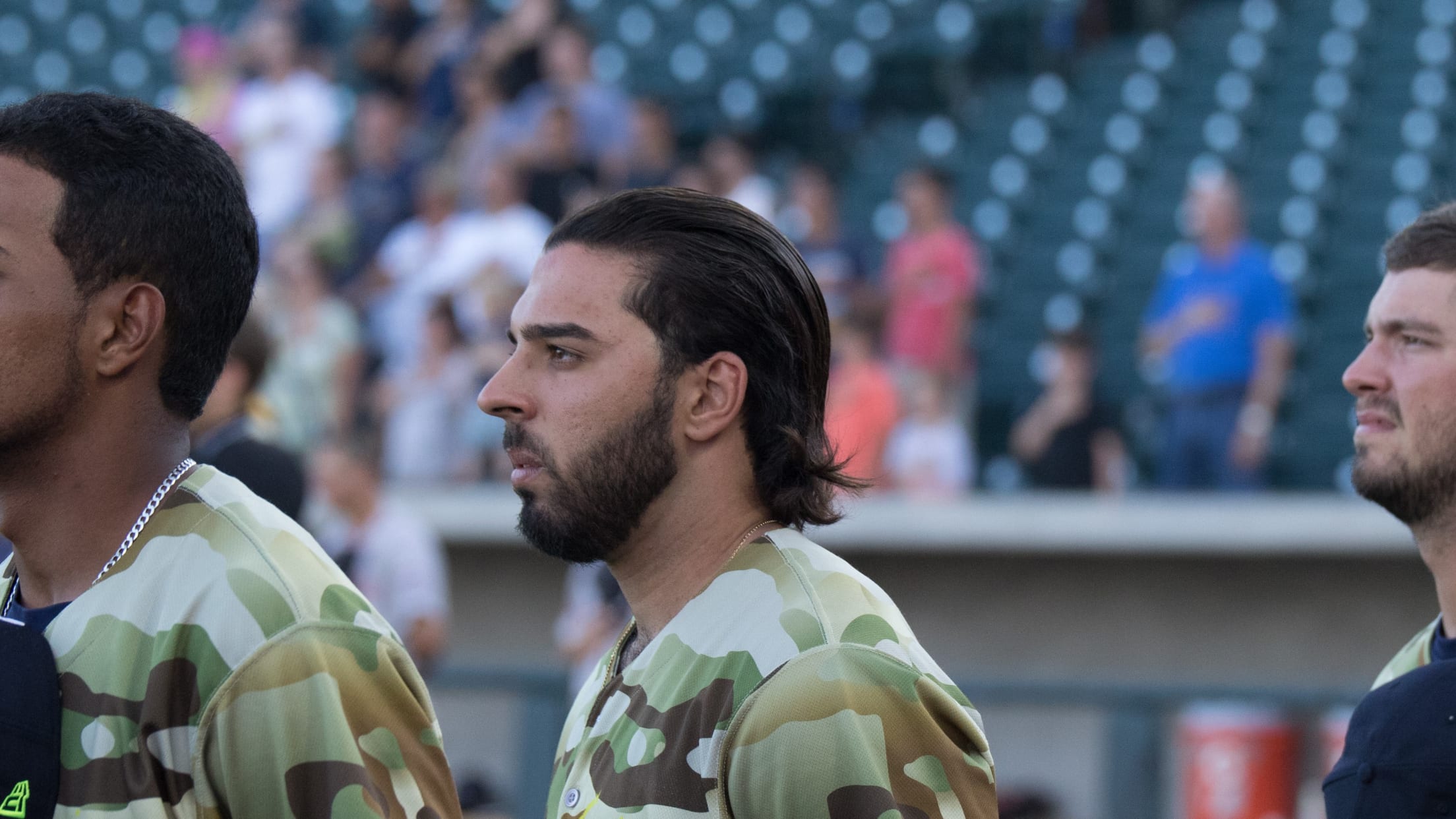 Columbia, S.C. – Former Fireflies right-handed pitcher Nabil Crismatt made his Major League debut for the Cardinals in the seventh inning of game two of a doubleheader against the Cubs Monday night. He worked around a lead-off double to get out of the frame without allowing a run. Crismatt is
Ali Sanchez Becomes 10th Fireflies Player in Majors
2017-18 backstop makes debut for Mets Monday against the Nationals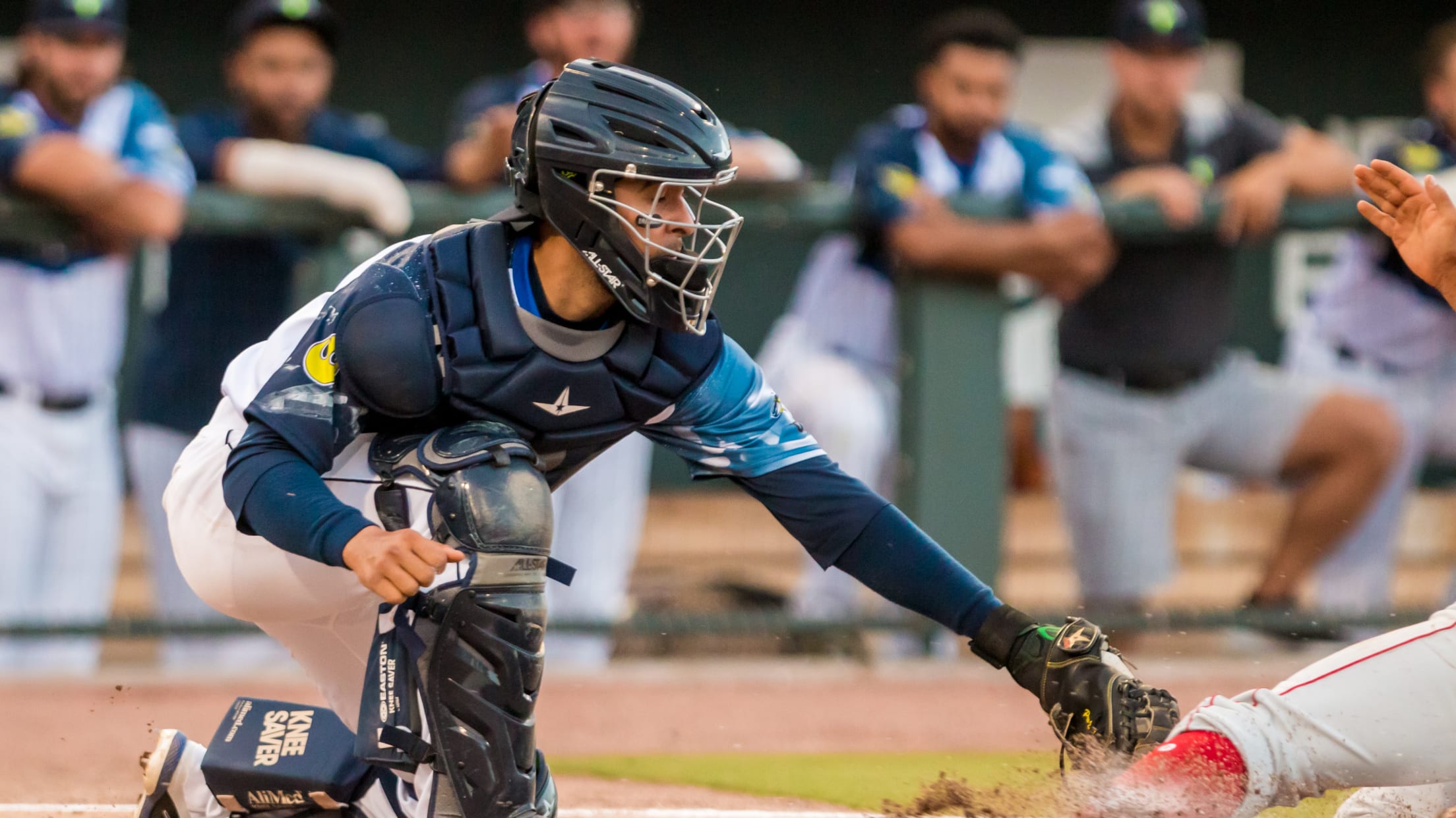 Columbia, S.C. – Former Fireflies catcher Ali Sanchez made his Major League debut for the New York Mets Monday night, entering the game against the Nationals as a defensive replacement in the seventh inning. Sanchez is the 10th Fireflies player to make it to the show. The 23-year-old spent the
David Peterson Dazzles in Major League Debut
2018 hurler becomes ninth former player to get call to the show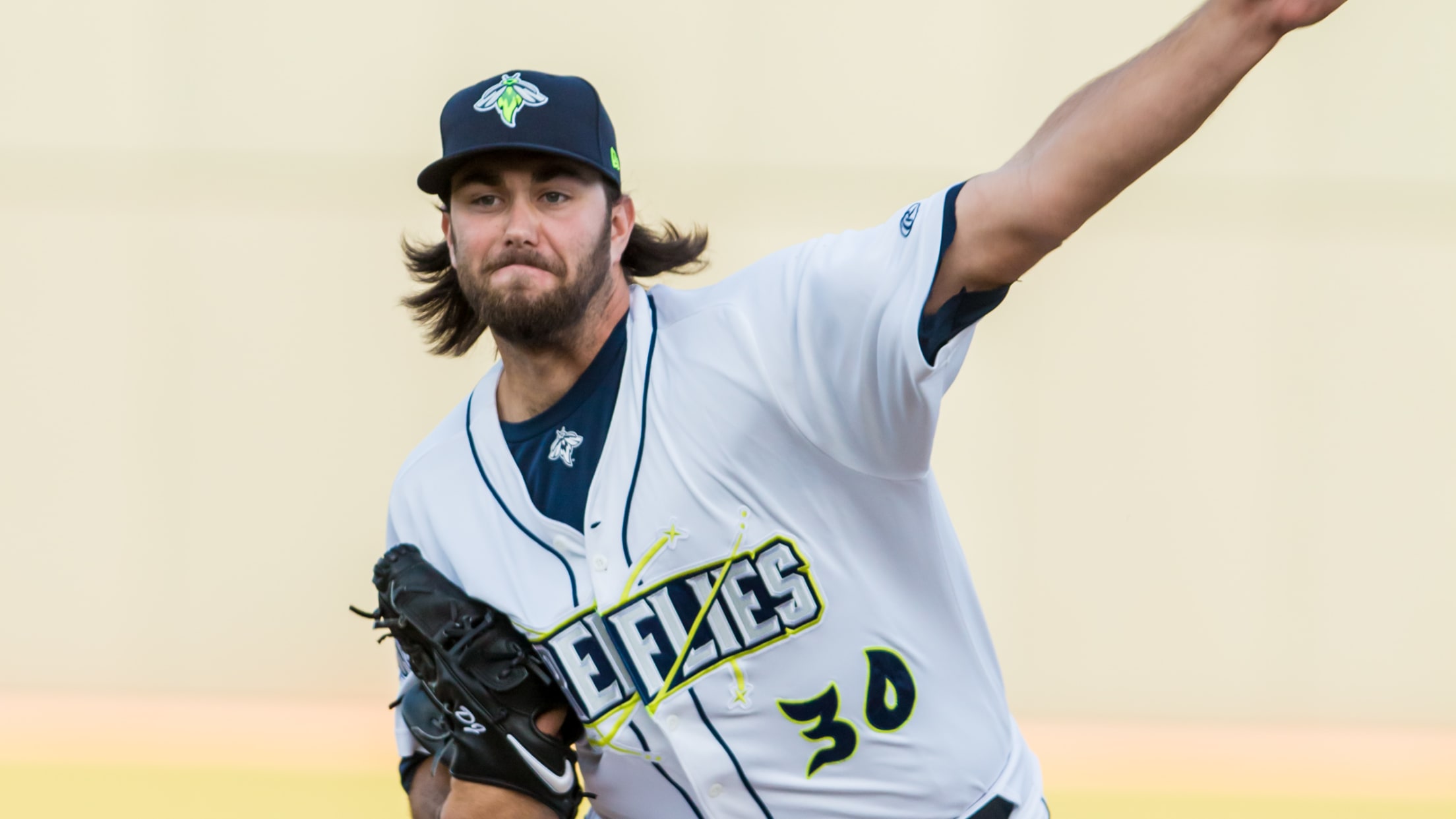 Columbia, S.C. – Former Fireflies pitcher David Peterson tossed his first big league start Tuesday, earning a win in 5.2 innings of work, while allowing just two runs and fanning a trio of Red Sox batters. He is the ninth former-Fireflies player to make his Major League debut. The lefty
Blake Taylor Debuts in Houston Astros Opener
2017 pitcher becomes eighth former Firefly to appear in MLB game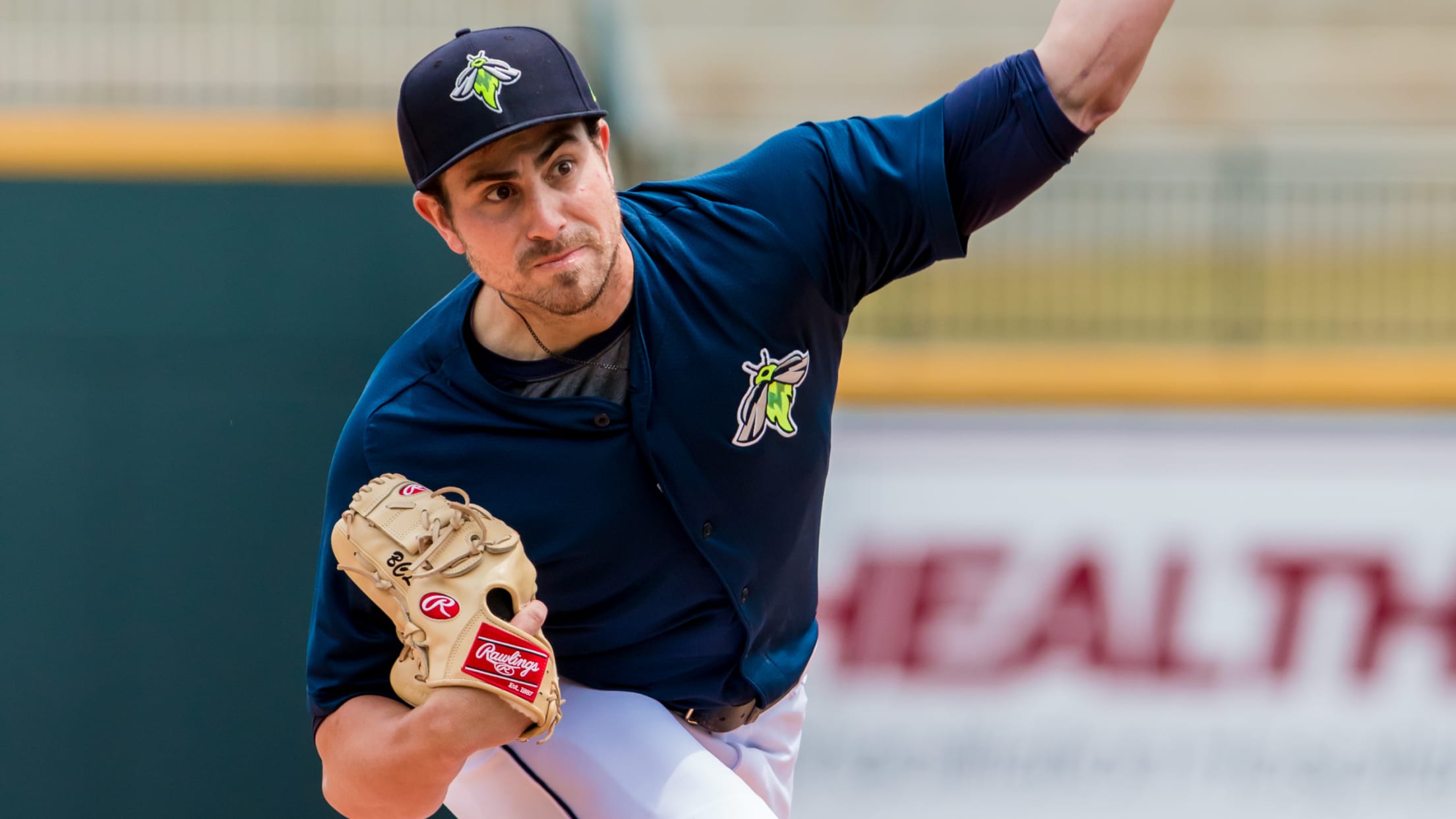 Columbia, S.C. – Former Fireflies pitcher Blake Taylor made his Major League debut last night. The Houston Astro came on in relief in the eighth inning against the Mariners. The lefty retired the side in order, forcing a flyout and a pair of groundouts. He is the eighth former Fireflies
Andres Gimenez Called-Up To The Show
2017 shortstop becomes seventh former Firefly to make MLB debut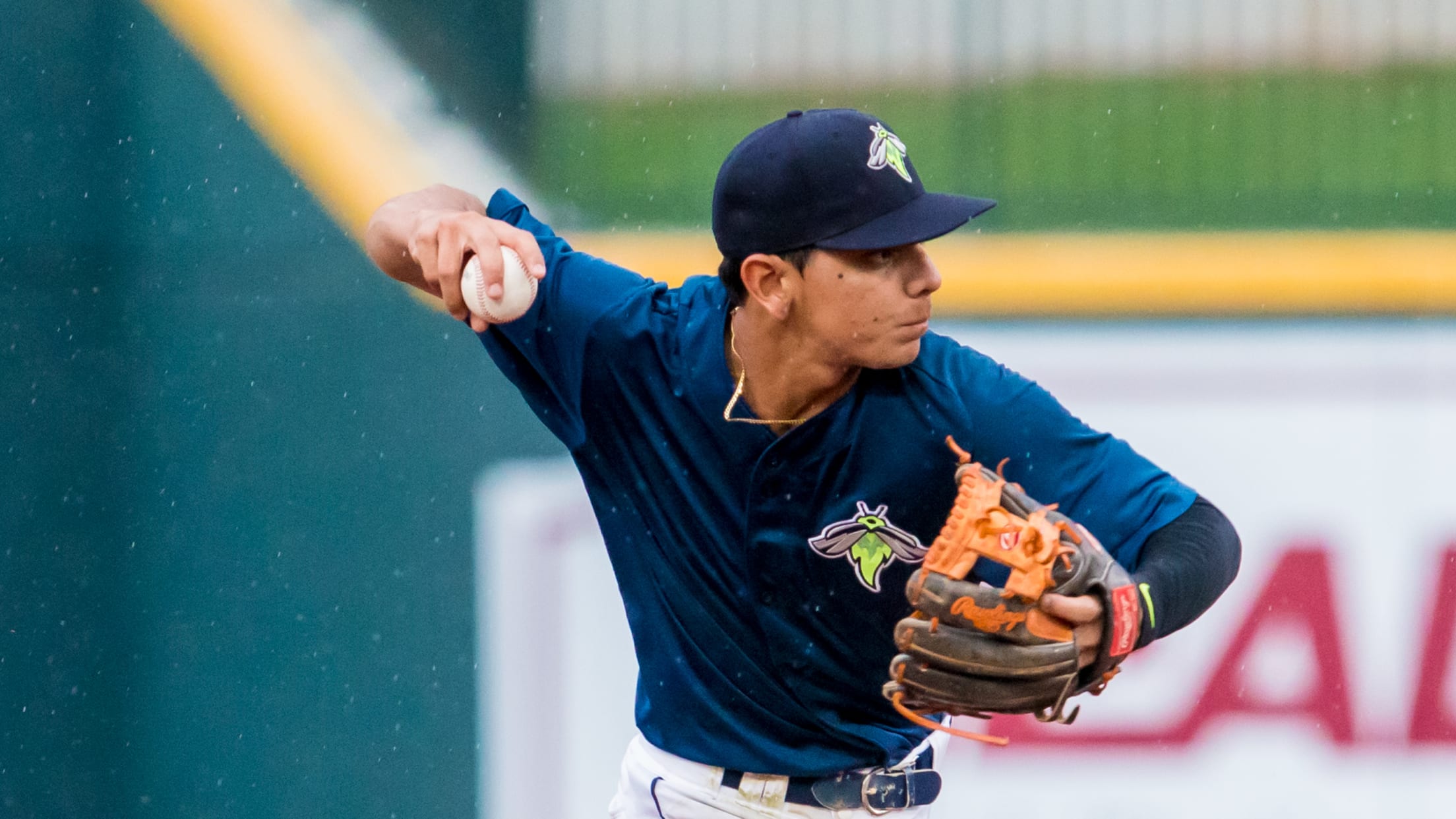 Columbia, S.C. – Former Fireflies infielder Andrés Giménez made his Major League debut last night. The New York Met entered the game in the eighth inning as a defensive substitution at second base for Robinson Canó. He is the seventh former Fireflies player to play in the big leagues. The
Fireflies Launch "We Are Fireflies" Jersey Campaign
Fans can support the team and see their name on a Fireflies jersey in April 2021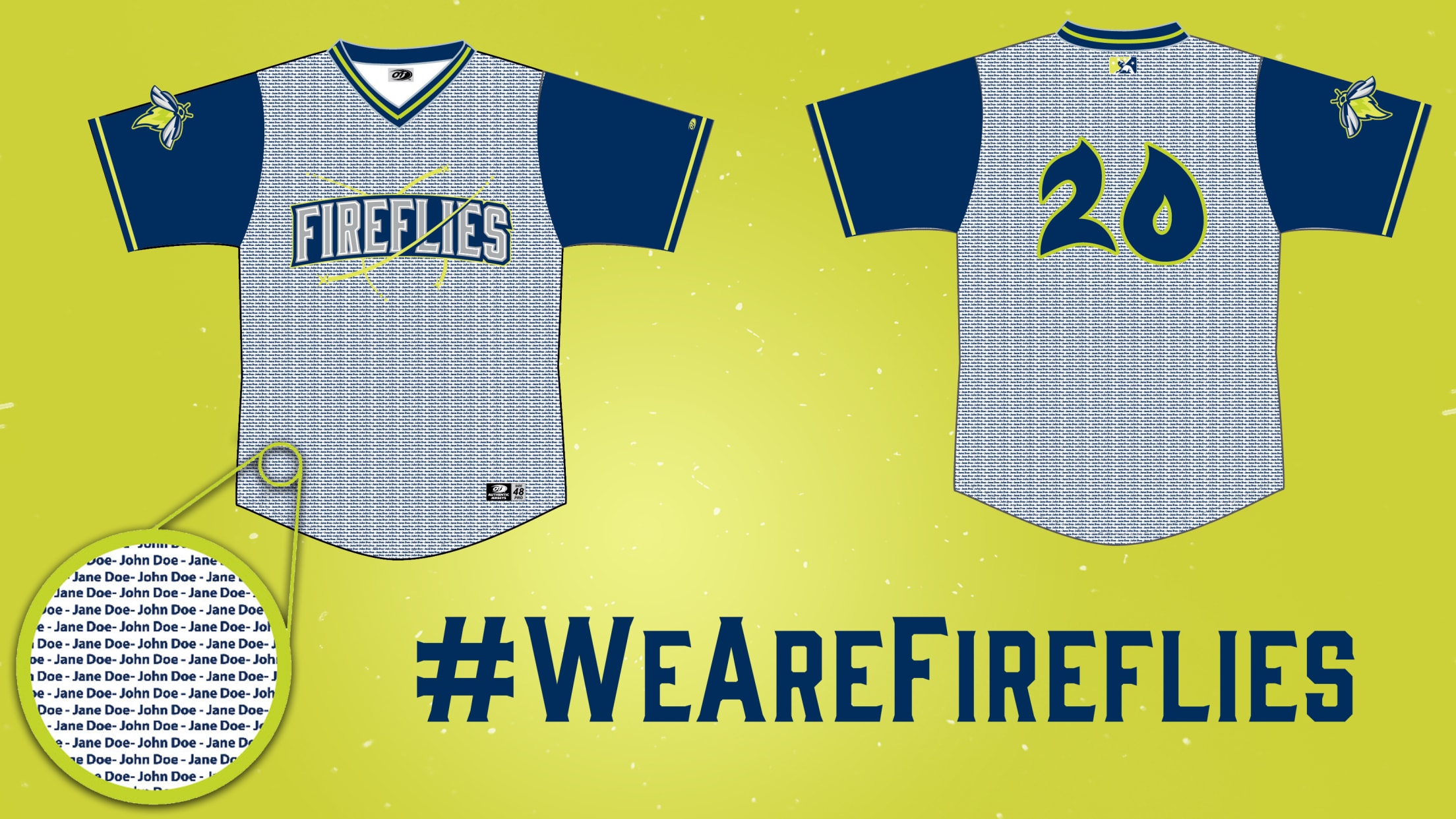 Columbia, S.C. – The Columbia Fireflies today announced the launch of the "We Are Fireflies" jersey campaign. Fans, season ticket and suite members, partners and Fireflies supporters across the Midlands and the country can have their names on a jersey that the Fireflies will wear on the first Saturday home
Columbia Fireflies Lose 2020 Baseball Season
Fireflies 5th season delayed until 2021 as MLB decides to not provide players for MiLB teams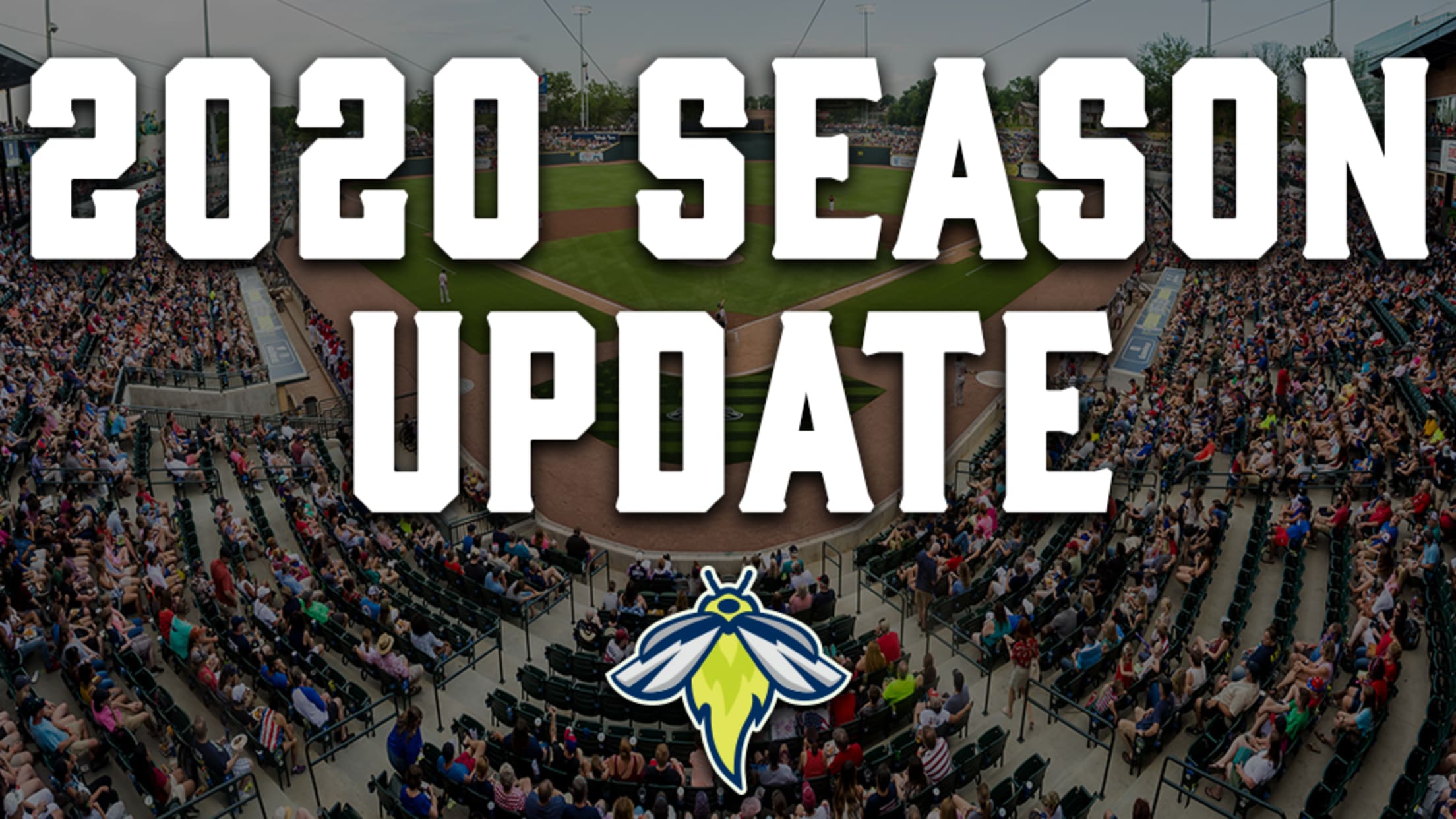 Columbia, S.C. –Minor League Baseball (MiLB) today announced that there would not be a 2020 season. This announcement affects the Columbia Fireflies and 159 affiliated MiLB teams across the US and Canada. According to the statement issued by MiLB, "Major League Baseball (MLB) has informed Minor League Baseball that it
Five Former Fireflies Land in Mets Player Pool
Expanded rosters give young players chance to break into bigs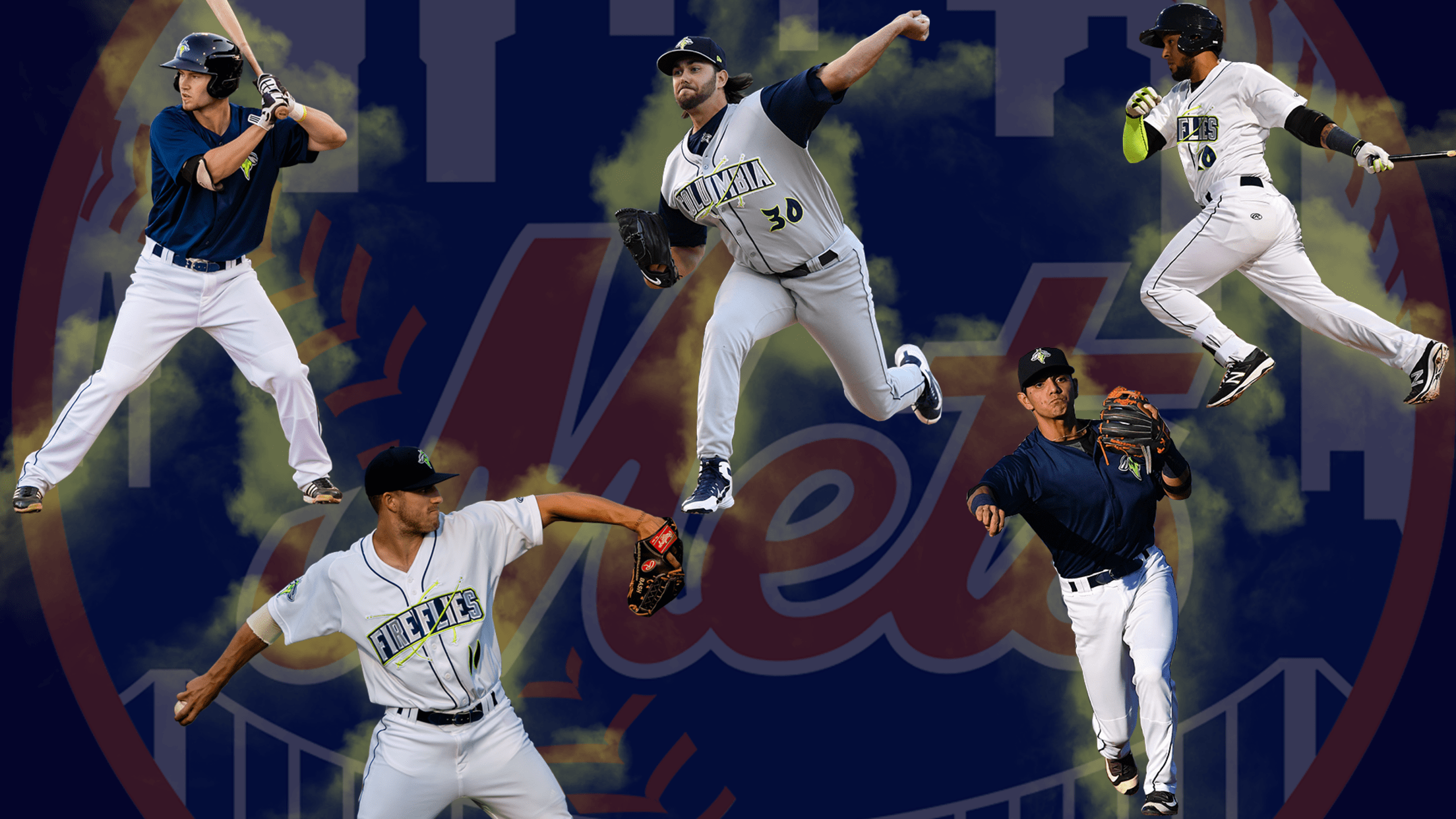 Columbia, S.C. – Last night, the New York Mets announced their player pool, putting 45 players on the list. While the Mets opted to go for a veteran-laden roster, they added five former Fireflies players to the roster. There are players represented from each of the first three Fireflies seasons
Throwback Columbia Shirsey Pre-Sale to Benefit Columbia Urban League
Shirt Design Commemorates Centennial Anniversary of the Negro Leagues & Honors Larry Doby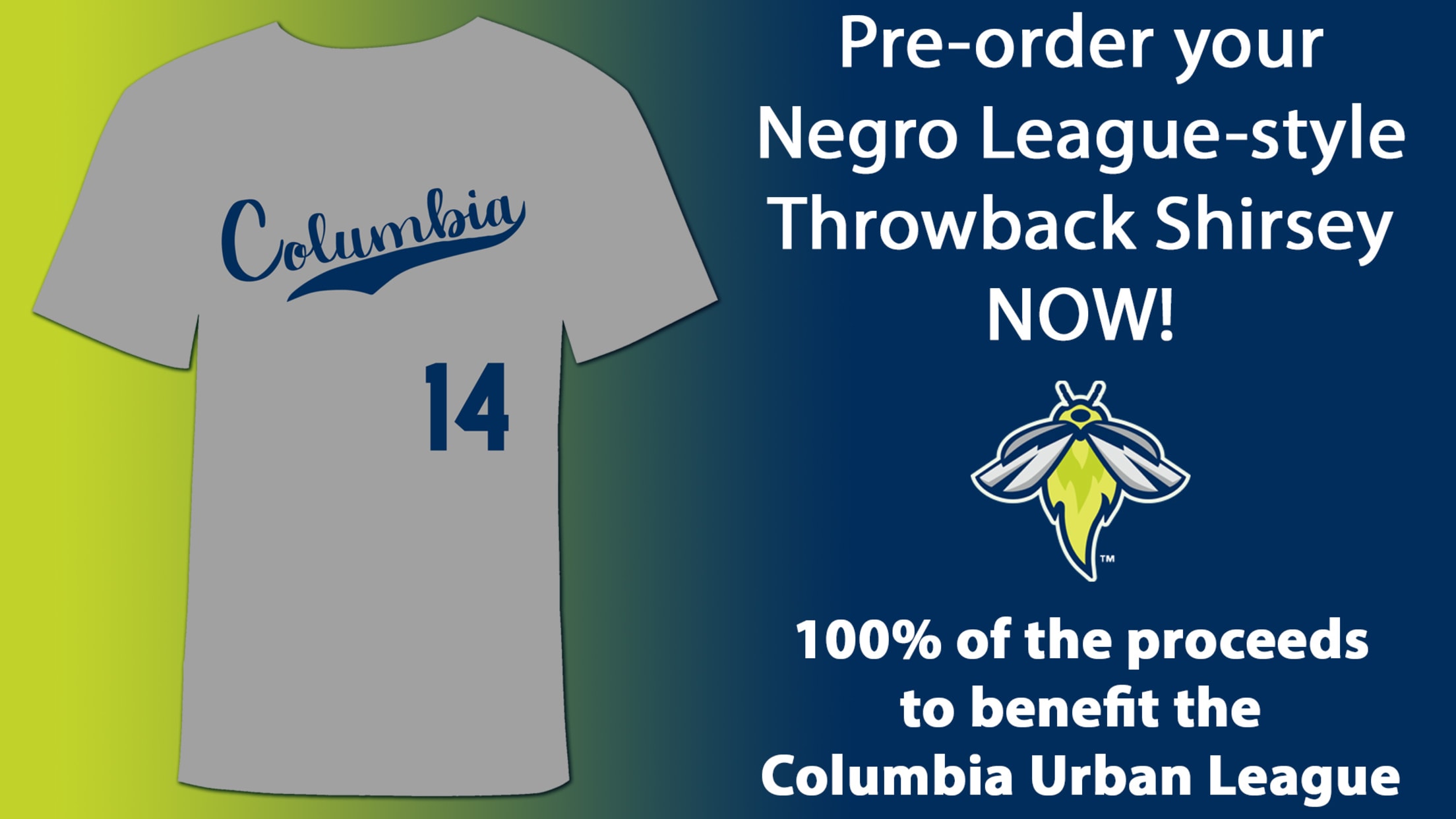 Columbia, S.C. – To commemorate the 100th Anniversary of the Negro Leagues, the Columbia Fireflies today announced the pre-sale of a throwback-style "shirsey." The shirts say "Columbia" and are designed in the style of the Newark Eagles uniforms the Fireflies would have worn on-field during their Negro League Celebration weekend
Fireflies Now Selling Mystery Boxes
Boxes filled with surprise Fireflies merchandise, giveaways and the potential to receive an autographed baseball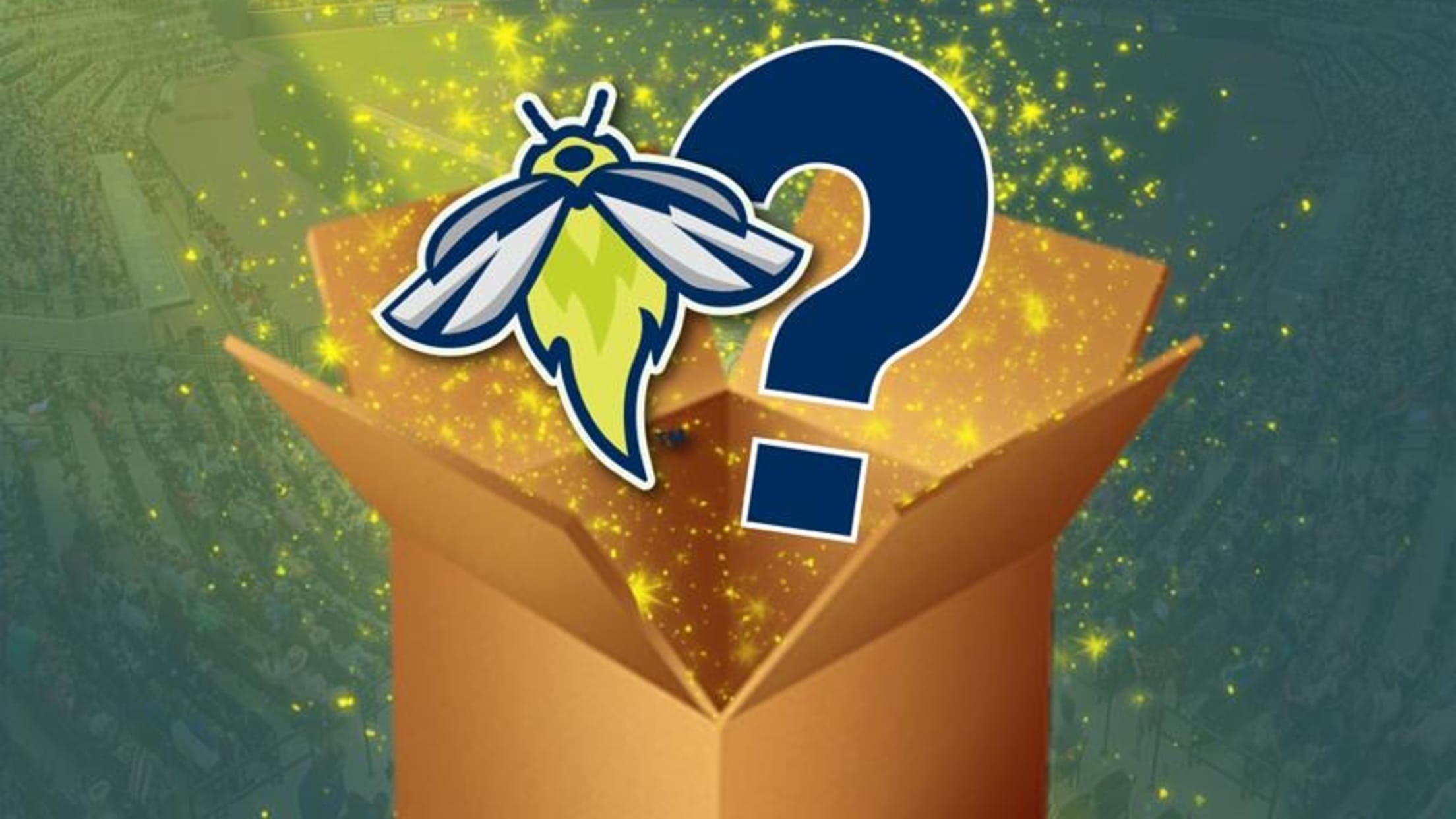 Columbia, S.C. – The Columbia Fireflies today announced the launch of a new Mystery Box program available exclusively online on the Mason Jar Team Store. Each box will contain a mixture of merchandise items and past giveaway items with a minimum retail value of over $60. Fans can choose a
Fireflies T-Shirts Result in Donation for "Peace of Mind"
Fireflies raise over $2,300 for local charity from "Wash Your Wings" campaign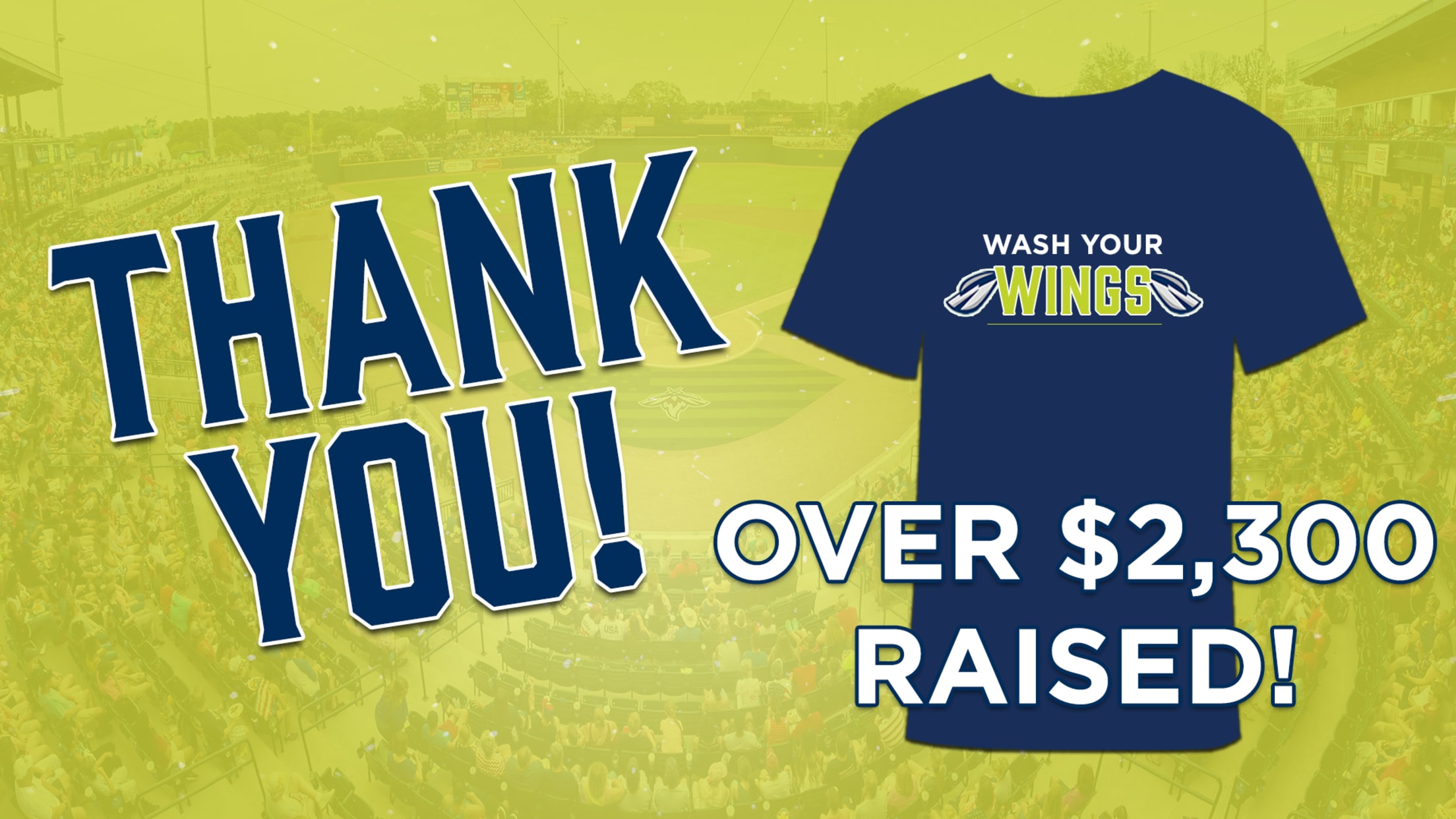 Columbia, S.C. – The Columbia Fireflies raised over $2,300 to support "Peace of Mind," a program that provides free hotel rooms to Columbia's first responders, medical professionals and front-line city staff who work in challenging environments that might allow for overexposure to the Coronavirus. The Fireflies were able to raise
Columbia Fireflies Join Minor League Baseball's CommUNITY First Campaign
National initiative will raise funds for Feeding America in response to global pandemic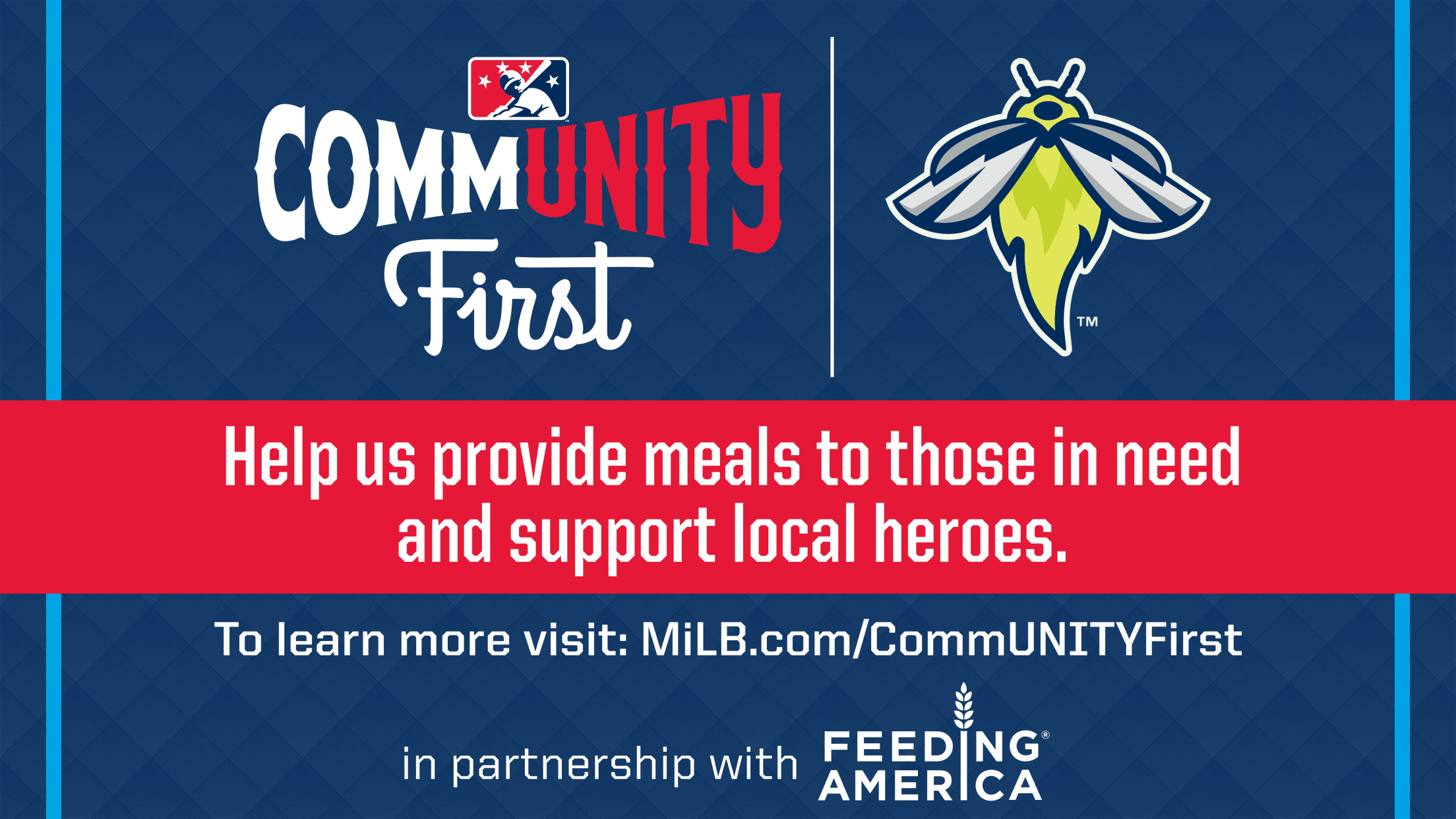 Columbia, S.C. – The Columbia Fireflies today announced they are joining MiLB CommUNITY First, a new national initiative developed by Minor League Baseball™ (MiLB™) in conjunction with Feeding America®, to raise funds for local food banks and to honor individuals risking their lives on the front lines of the COVID-19
Clemson and College of Charleston Clash at Segra Park
College Series Continues at Segra Park March 31; Tickets on Sale March 2
Columbia, S.C. - Tickets for the Clemson University vs College of Charleston baseball game at Segra Park March 31 at 7pm will go on sale March 2 at 10am. Gates will open at 6pm for the Tuesday night game.Fans can purchase tickets to the game for the following prices:
Fireflies Release Additions to Promotional Schedule
New Promotions Have Been Added to the 2020 Schedule
COLUMBIA, S.C.- Last week, the Columbia Fireflies released their full promotional schedule for 2020. Below fans can find the date by date promotional calendar featuring some new additions to the schedule. The 2020 season now includes 10 giveaways, 21 firework nights and 12 Budweiser Thirsty ThursdaysTM. Every Thursday will also
Fireflies Seek 2020 National Anthem Performers
Fireflies to Host Three National Anthem Audition Dates in March
COLUMBIA, S.C.- The Columbia Fireflies today announced that they will be hosting auditions in search for National Anthem singers to perform during the 2020 season. The Fireflies are seeking soloists and groups of all ages to perform the National Anthem for Fireflies regular season home games. Auditions will take place
Fireflies 2020 Single Game Tickets on Sale February 20
Tickets for All 70 Fireflies Home Games to Go on Sale Thursday at 10am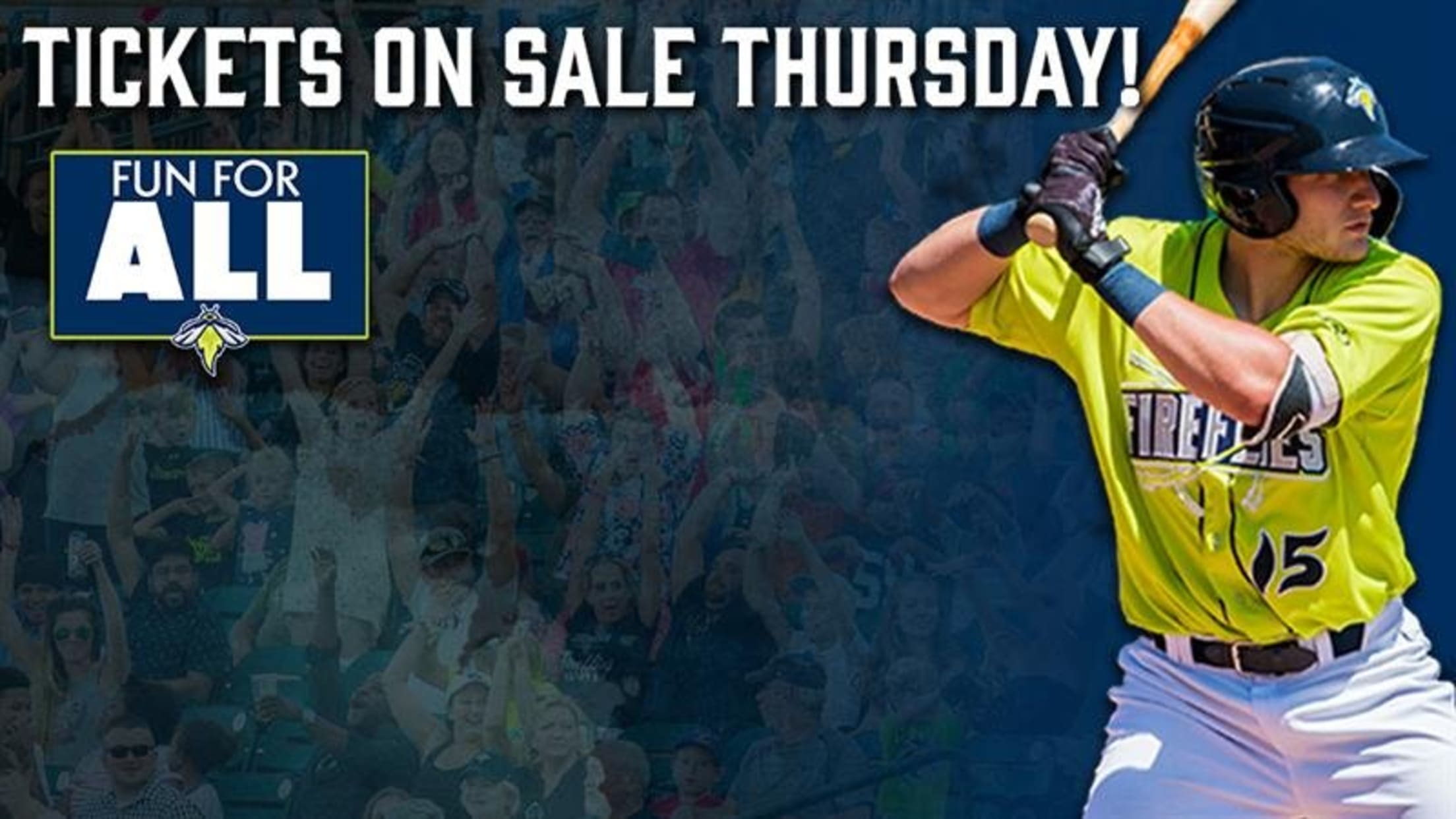 COLUMBIA, S.C.- Single game tickets for the 2020 Columbia Fireflies season will go on sale Thursday, February 20 at 10:00am. Tickets can be purchased online at FirefliesTickets.com, at the Fireflies box office at Segra Park or over the phone at 803-726-HITS. Tickets for Fireflies games start as low as $5.To
Fireflies Announce Full 2020 Promotional Schedule
New Theme Nights and Giveaways Anchor 2020 Promotional Calendar
COLUMBIA, S.C.- The Columbia Fireflies today released the full promotional schedule for their 2020 season. The Fireflies open at Segra Park on Thursday, April 9th at 7:05 p.m. against the Augusta GreenJackets (San Francisco Giants). Opening Night this season is a Budweiser Thirsty Thursday™ featuring half priced draft beer and
Fireflies Now Accepting Nominations for Fourth Annual Military Hero Card Set
Tradition of Honoring Local Heroes continues with help from AllSouth Federal Credit Union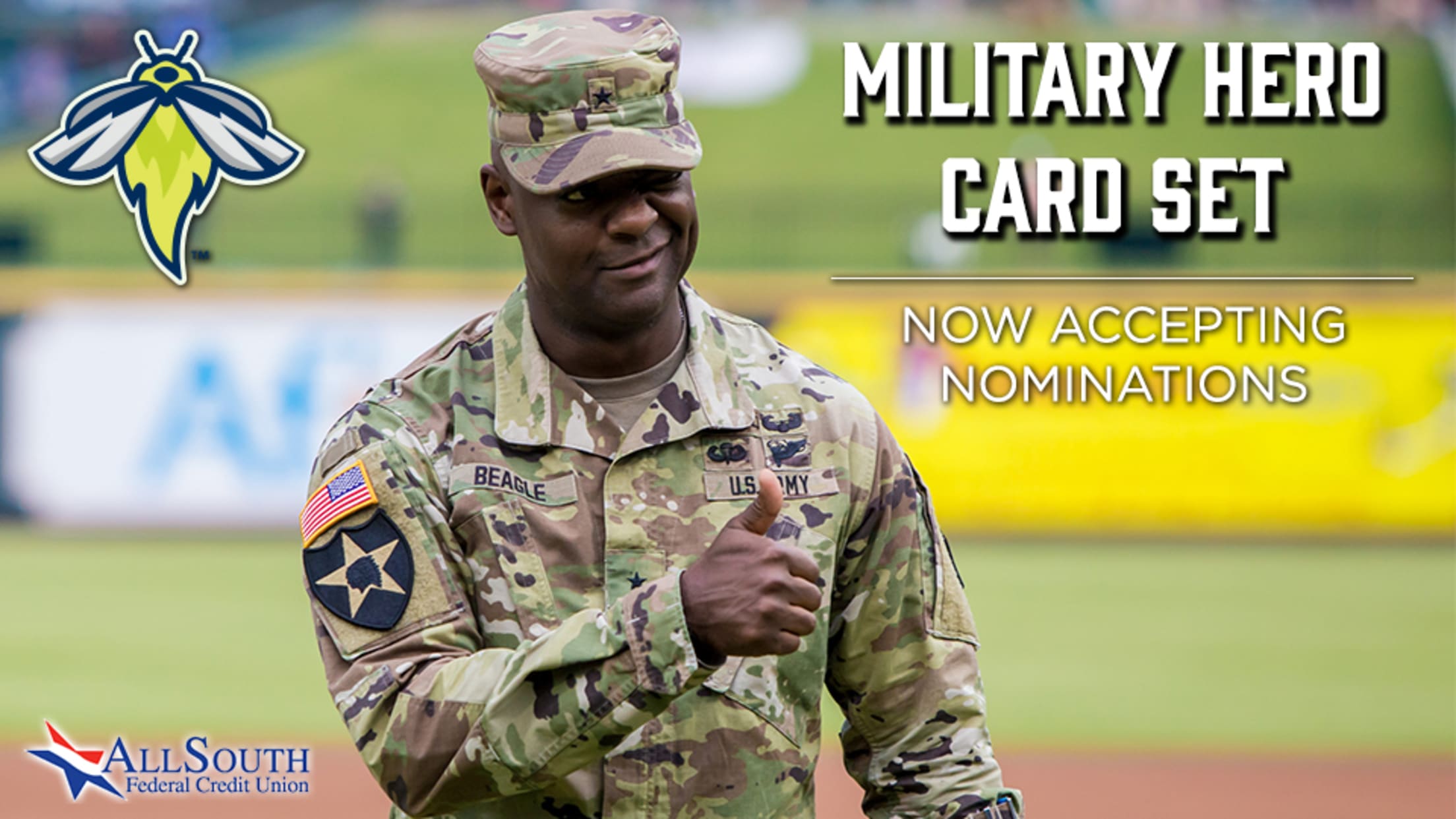 COLUMBIA, S.C.- The Columbia Fireflies are seeking nominations for local military personnel, including those actively deployed, reservists and veterans, to be featured in their fourth annual Military Hero Baseball Card Set Giveaway presented by AllSouth Federal Credit Union. The card sets will be given away at a Fireflies game on
Mason to Play Cupid This Valentine's Day
Purchase a Valentine and Surprise a Loved One with Sweet Treats and Tickets to Opening Night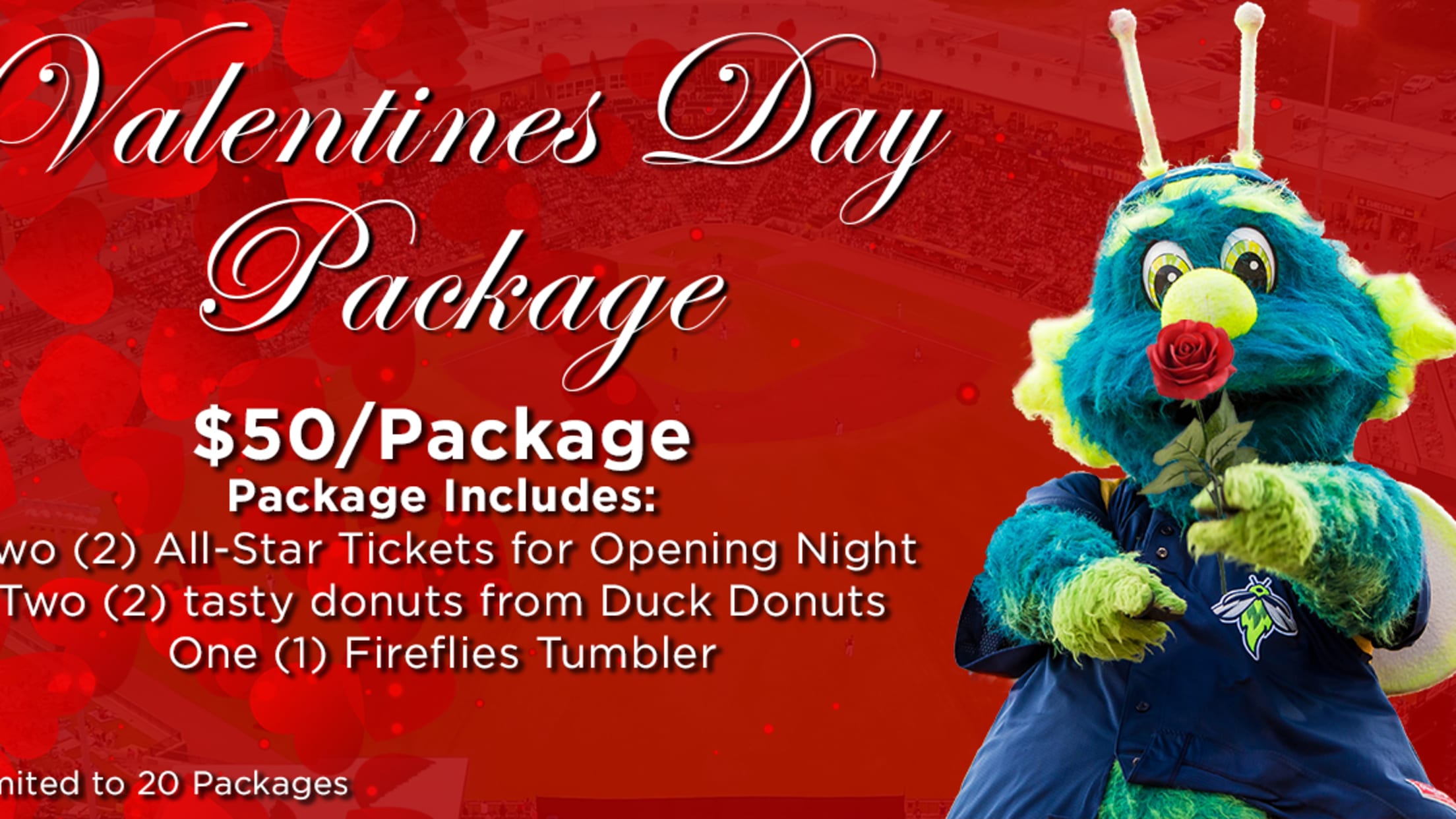 COLUMBIA, S.C.- This Valentine's Day, Mason is looking to help spread some love across the Midlands! Mason's 2020 Valentine's Day Package has some sweet perks for that special someone, including two tickets to Opening Night on Thursday, April 9 at 7:05pm.
Battle at BullStreet Ticket Information Released
Tickets for the Clemson vs. South Carolina Game Set to go on Sale January 27 at 10am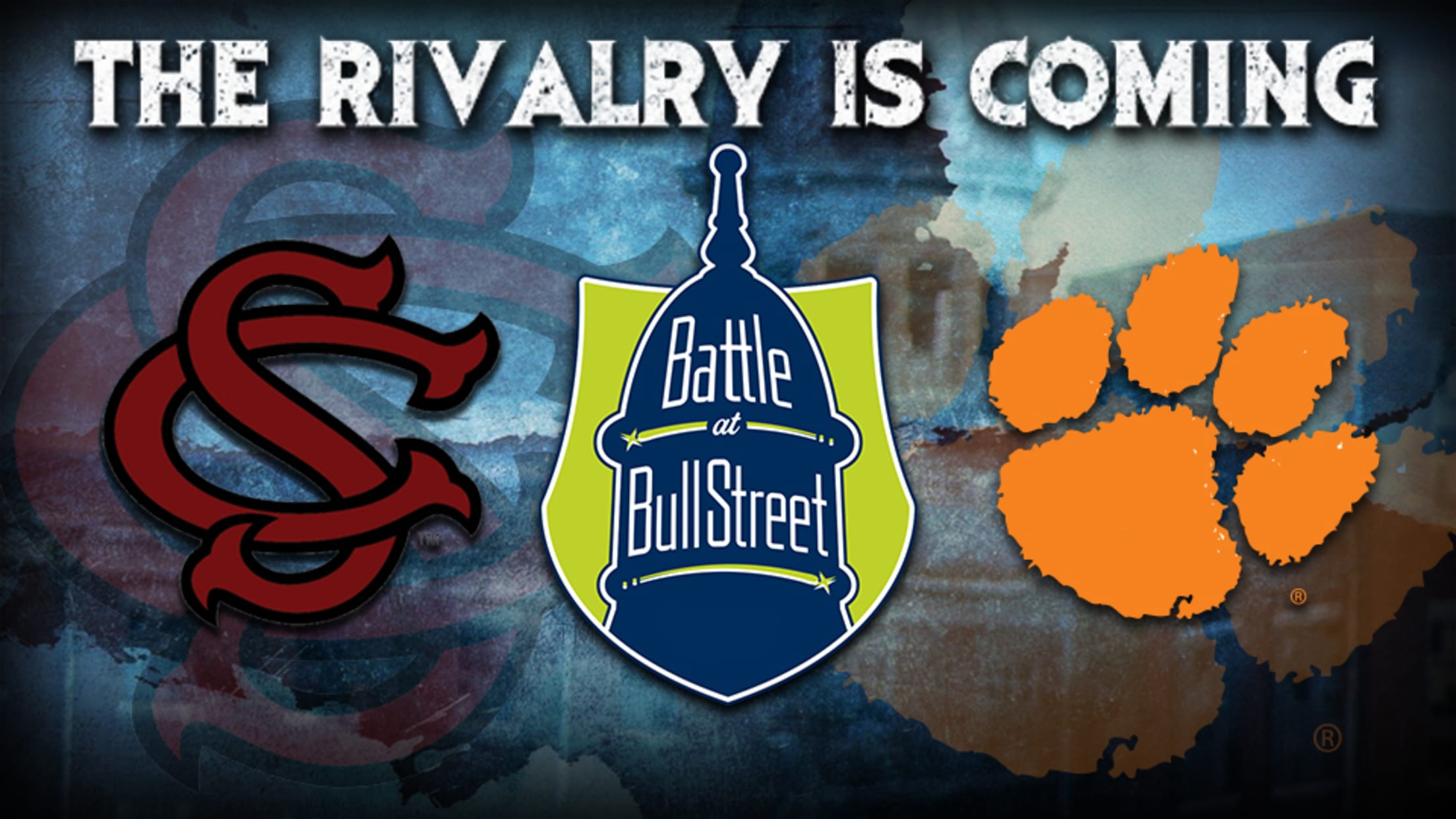 COLUMBIA, S.C. - The Columbia Fireflies, Experience Columbia SC Sports, the University of South Carolina Athletics Department and the Clemson University Athletics Department today announced ticketing details for the Battle at BullStreet. South Carolina Baseball is set to face off against Clemson Baseball at Segra Park on Saturday, February 29.
Fireflies Launch New and Improved Kids Club
The Fireflies Kids Club Now Includes a Kid's Season Ticket to Every Fireflies Home Game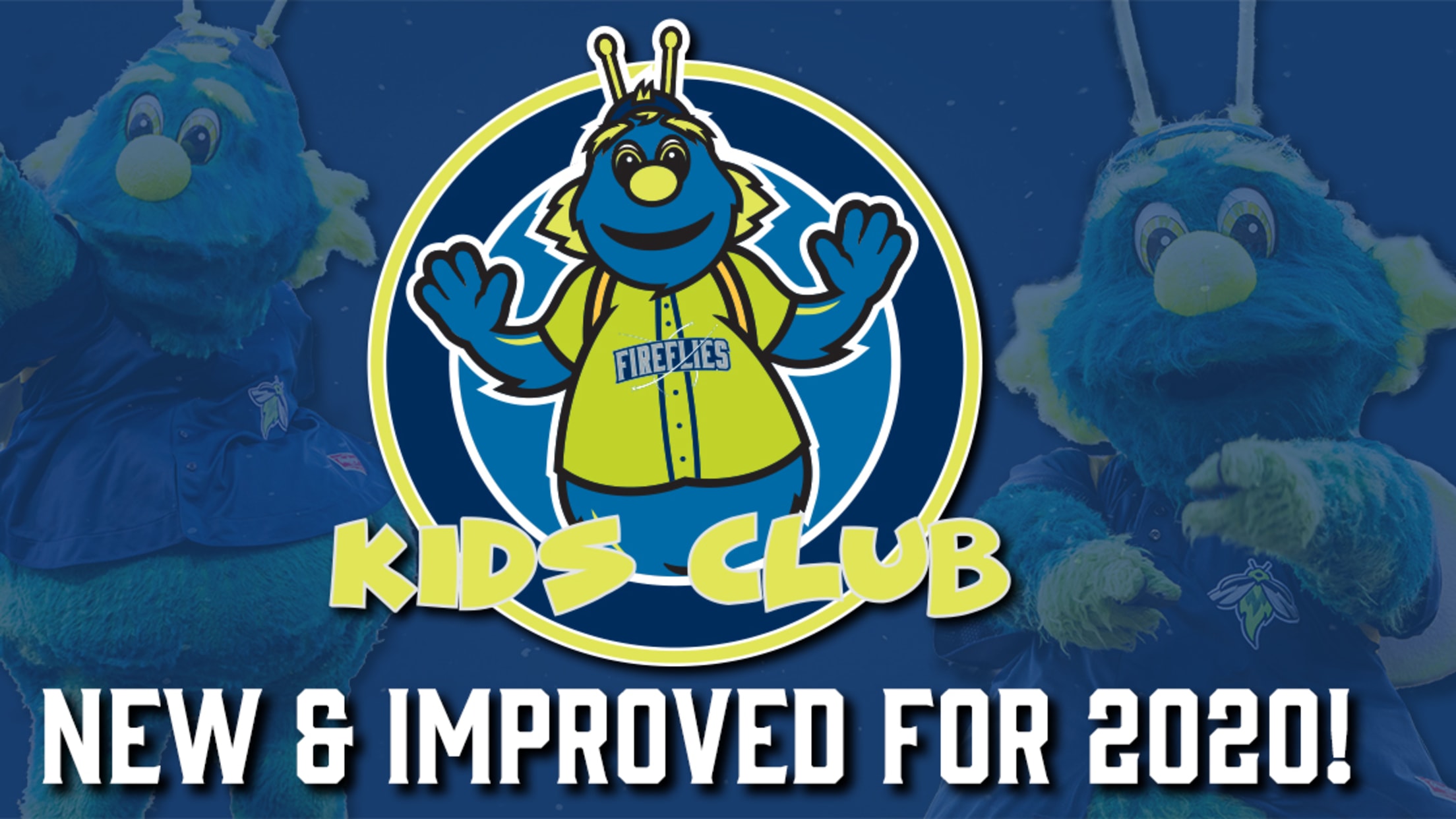 COLUMBIA, S.C.- The Columbia Fireflies and Mason today announced details about the brand-new version of the Fireflies Kids Club. Both membership options, Navy & Neon, have been revamped to include new benefits and more features at an amazing value. The Fireflies Kids Club is open to all children ages 12
Entirely New Coaching Staff to Lead Fireflies in 2020
Mets Announce 2020 Fireflies Coaching Staff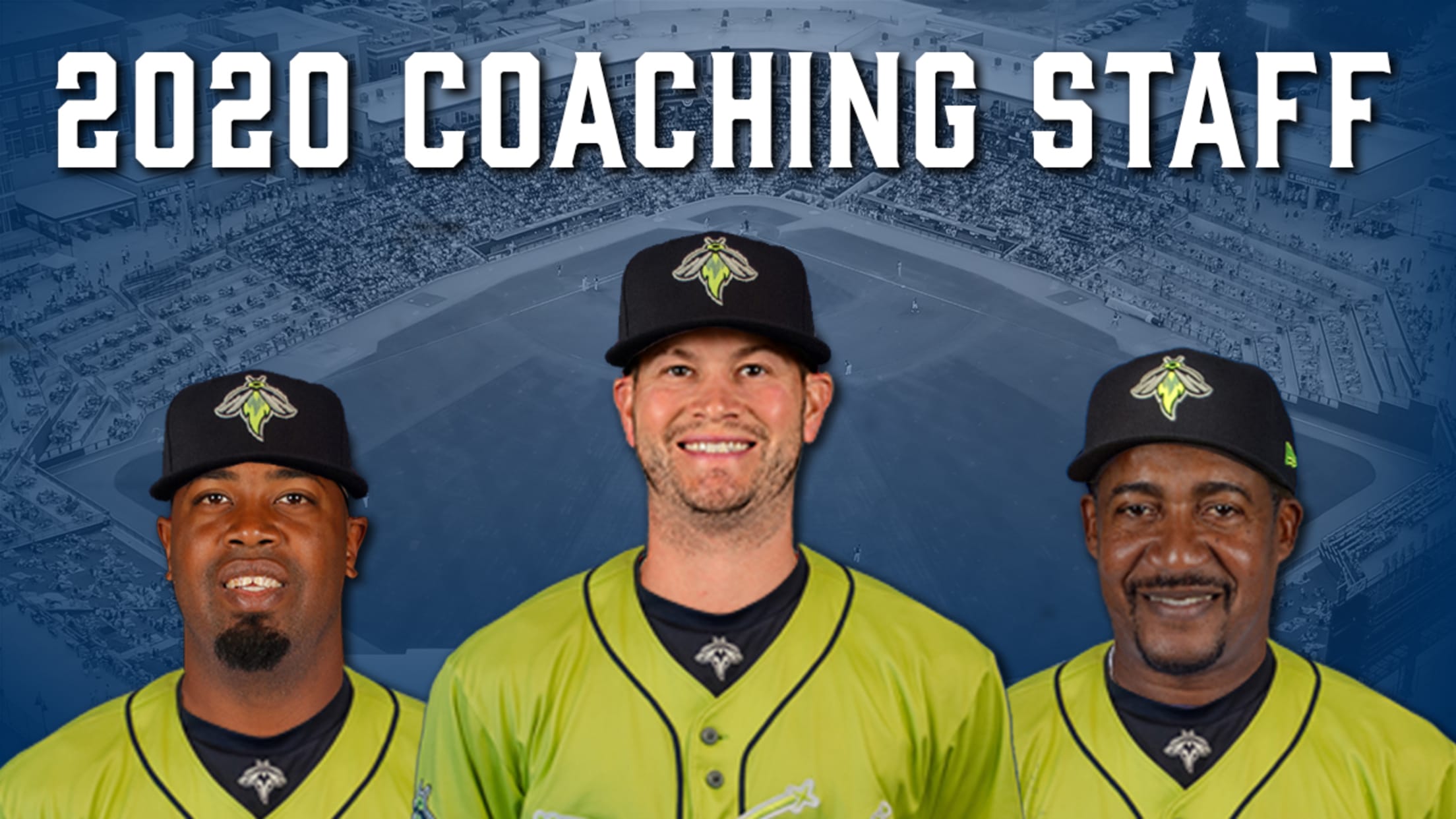 COLUMBIA, S.C. - The Columbia Fireflies and the New York Mets today announced the 2020 Fireflies coaching staff. This season brings an entirely new coaching staff to Columbia. Reid Brignac joins the team, taking over as Manager in his first coaching role after retiring from professional baseball in 2018. This
Battle at BullStreet Coming to Segra Park on February 29
Gamecocks and Tigers to play at the home of the Columbia Fireflies
COLUMBIA, S.C. - Ticket information for the South Carolina vs. Clemson game at Segra Park in Columbia, S.C. on February 29 will be announced jointly by the Columbia Fireflies, Clemson and South Carolina at a press event in January. First pitch for the Saturday contest will be at 3 p.m.