Parking will look a little different at Segra Park this year! Here is everything you need to know about parking for 2022 Fireflies games.
For events at Segra Park, including Fireflies games, fans can now park in the brand new 657-spot Freed Street Parking Deck located on the corner directly across from main plaza of Segra Park. Additional overflow parking will be located across Colonial Drive when needed. Parking in this lot will be accessible off of Bull Street at Confederate Avenue. Parking in either location will be $5. Payments for the Freed Street Parking Deck and the Colonial Drive lot are credit card only.
The Freed Street Parking Deck will have a limited number of ADA Accessible parking spots. Additional ADA Accessible spots with complimentary parking and valet service will be available on Boyce Street directly in front of the Segra Park ticket office. Patrons can access Boyce Street via entrances at Barnwell Street, Elmwood Avenue and Gregg Street.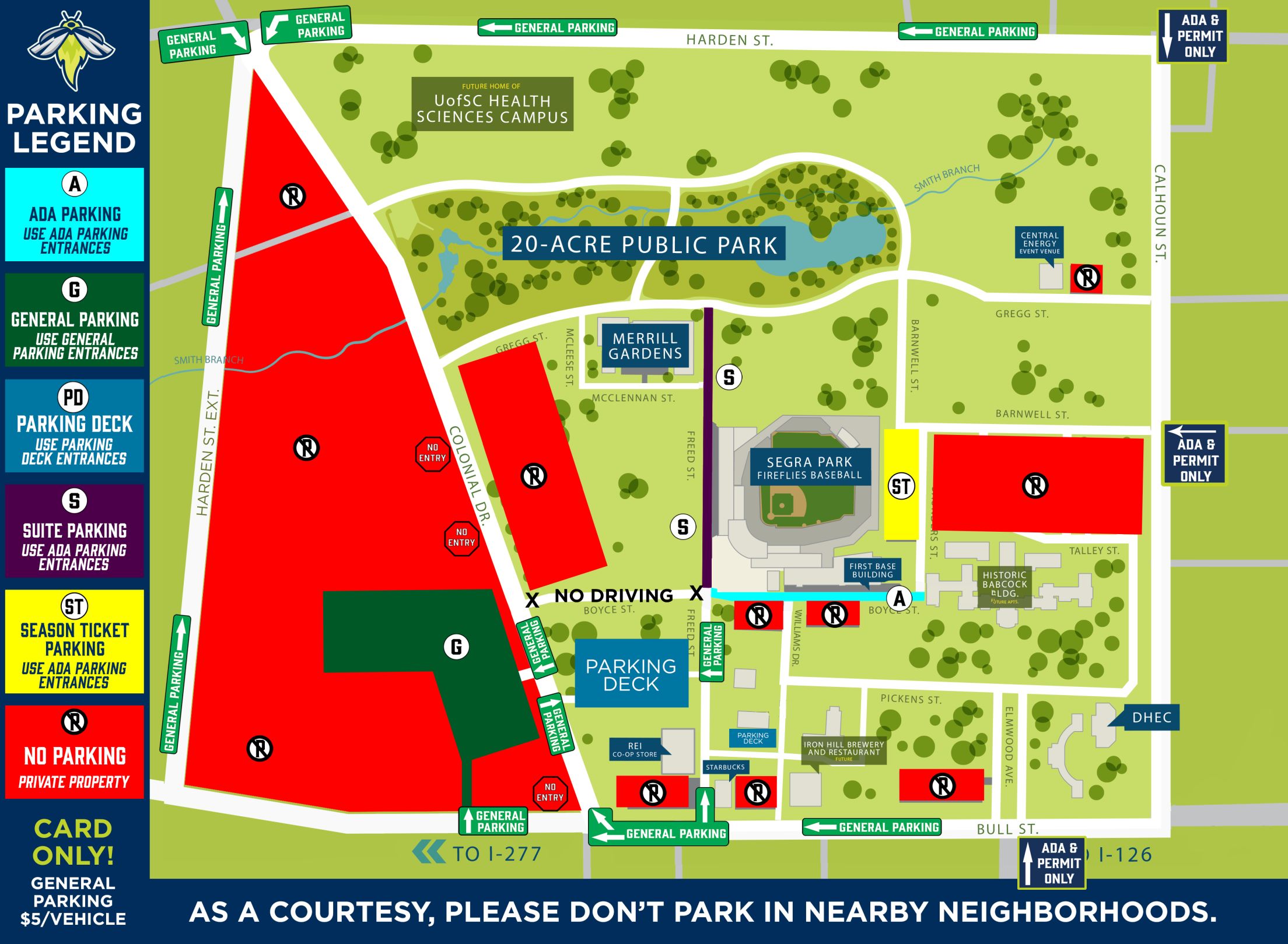 ---