Comeback falls short as River Cats lose fourth straight
Rodriguez strikes out seven but takes first loss of the year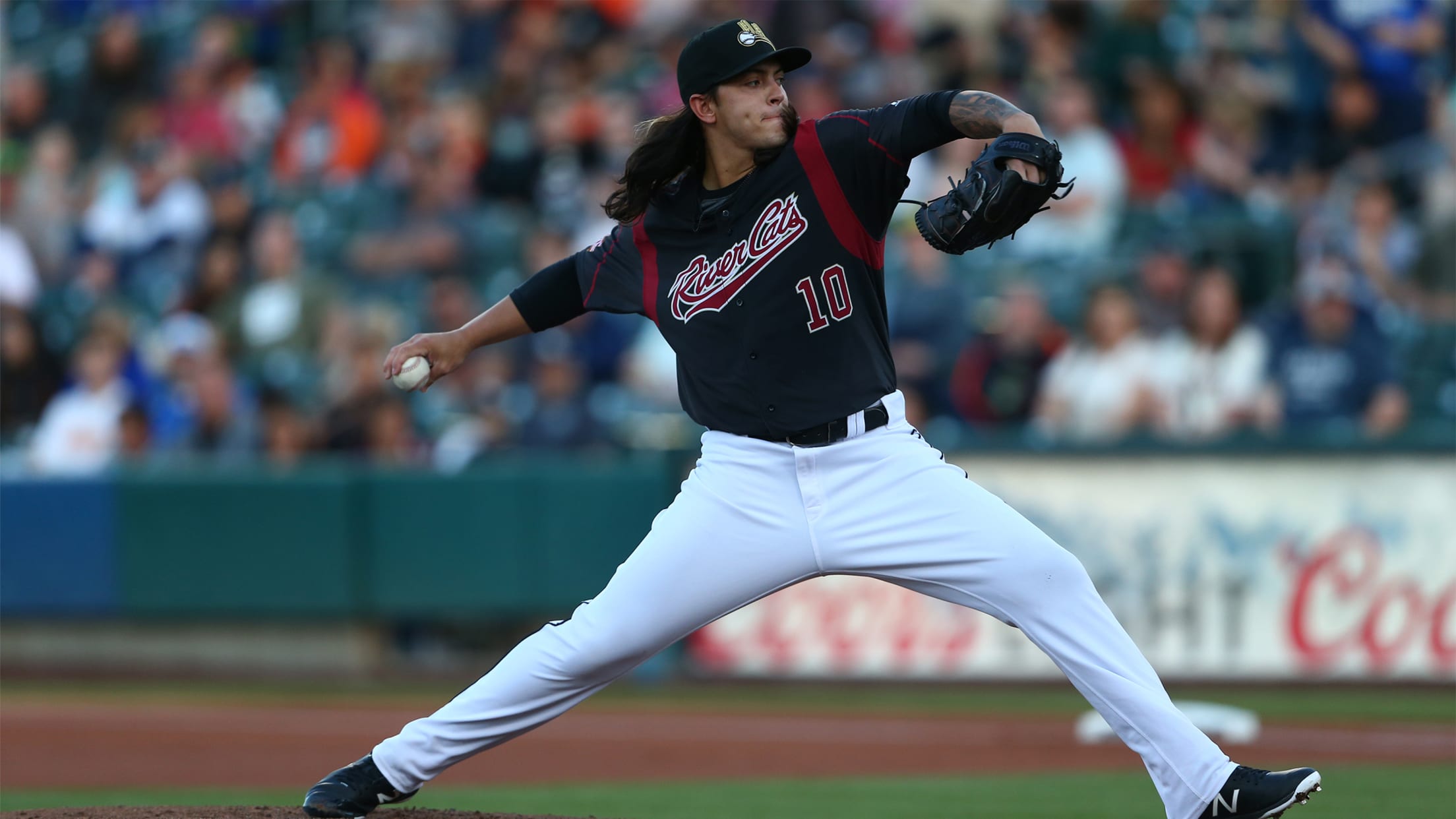 WEST SACRAMENTO, CA -- The Sacramento River Cats (22-25) put together a rally in the eighth inning, cutting the deficit to just one, but left the bases loaded as the Las Vegas 51s (20-27) prevailed 4-3 to hand the home team its fourth straight loss.The attempted comeback got started with
WEST SACRAMENTO, CA -- The Sacramento River Cats (22-25) put together a rally in the eighth inning, cutting the deficit to just one, but left the bases loaded as the Las Vegas 51s (20-27) prevailed 4-3 to hand the home team its fourth straight loss.
The attempted comeback got started with a leadoff double from Héctor Sánchez, followed by two consecutive singles from Orlando Calixte and pinch-hitting Kyle Jensen. But back-to-back strikeouts and a groundout ended Sacramento's late-inning threat before going down in order in the bottom of the ninth.
Right-handed starter Dereck Rodríguez was impressive again, striking out seven in six innings of work. He'll regret the two home runs allowed, including a two-run shot to rehabbing catcher Kevin Plawecki in the third.
For Rodriguez, it was the sixth consecutive start in which he's recorded at least six strikeouts, and sixth outing of the season in which he's issued one or fewer walks.
These two clubs will wrap up their four-game series Thursday night and then not meet again until August 24. Right-handers Casey Kelly (4-4, 7.27) and Drew Gagnon (0-2, 7.14) will look to improve on rough starts to their 2018 seasons. Catch all of the action live online at rivercats.com, on the MiLB First Pitch app, and on the air on Money 105.5 FM.
Additional Notes
• Austin Slater's hitting streak came to an end on Wednesday night, finishing at 17 games. At .385, he has the third highest batting average in the Pacific Coast League.
• Mac Williamson's triple in the first inning was just the fifth of his minor-league career, which spans 481 games and 2,043 plate appearances. He also has one triple during his time in the majors.