Comeback Lugs strike again in 4-3 win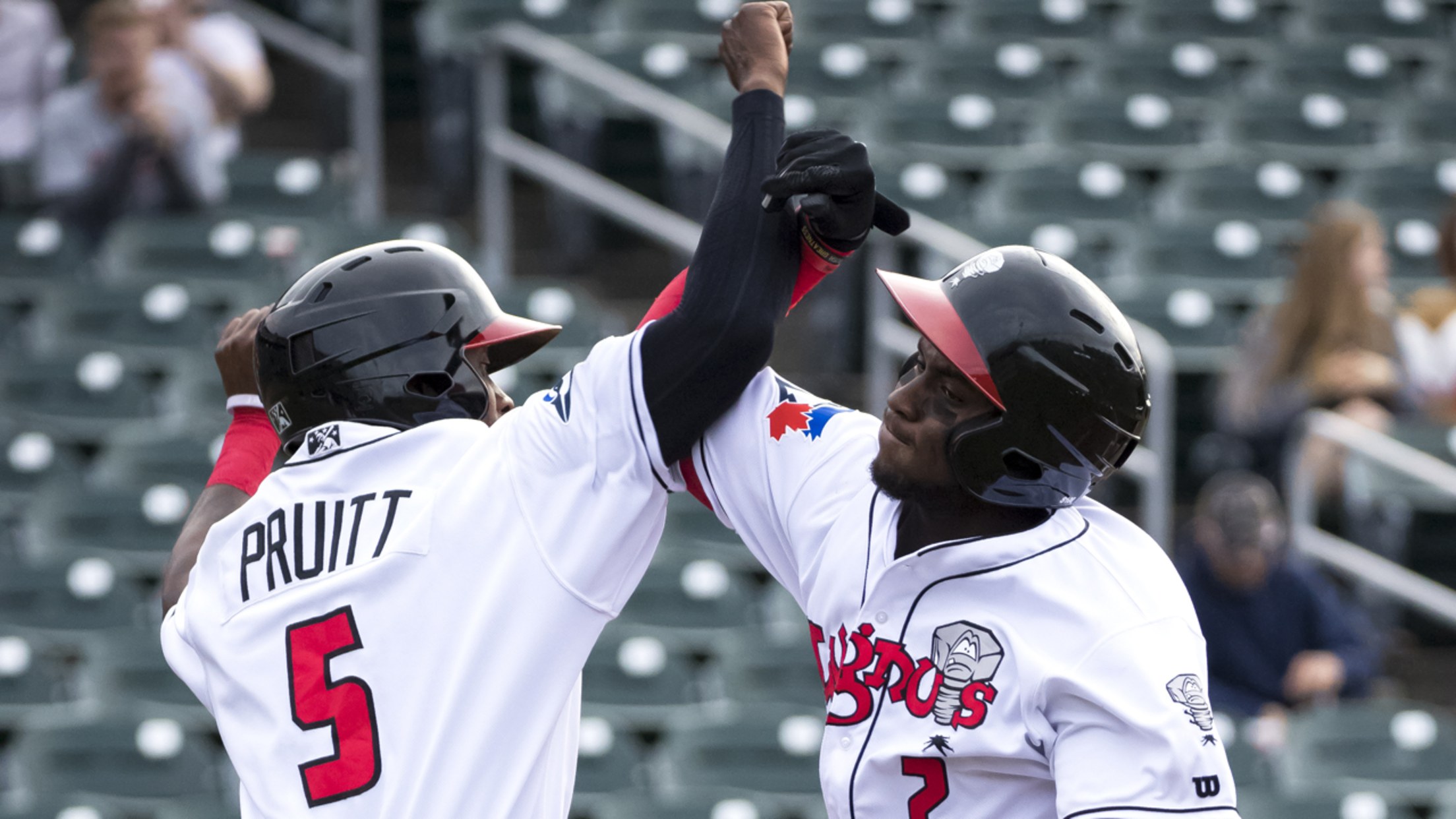 (Miguel Arcaute)
BELOIT, Wisc. - The Lansing Lugnuts (21-13) scored three runs in the eighth inning, topping the Beloit Snappers (13-15), 4-3, on Thursday night at Neuroscience Group Field at Fox Cities Stadium.The Lugnuts' victory, rallying from a late 2-1 deficit, came the night after the Nuts turned a 4-0 deficit at
BELOIT, Wisc. - The Lansing Lugnuts (21-13) scored three runs in the eighth inning, topping the Beloit Snappers (13-15), 4-3, on Thursday night at Neuroscience Group Field at Fox Cities Stadium.

The Lugnuts' victory, rallying from a late 2-1 deficit, came the night after the Nuts turned a 4-0 deficit at Wisconsin into a 9-4 victory.

Ten of the Nuts' wins this year have seen them trailing at some point during the game.
Reggie Pruitt led off the Lugnuts' eighth with a triple to right-center off Beloit reliever Ivan Andueza (Blown Save, 1; Loss, 0-1). A passed ball by the Snappers' Skyler Weber brought him, tying the score at 2-2. Kevin Vicuña and Kevin Smith came through with back-to-back singles to put runners at the corners. A Christian Williams comebacker was fielded by Andueza, but the southpaw's attempt to start a double play was thrown into center field, bringing in Vicuña with the tie-breaking run. Brock Lundquist followed with an RBI groundout, cashing in Smith for a 4-2 lead.

The insurance run proved important when Beloit's Jack Meggs homered to right off reliever Dany Jimenez in the bottom of the eighth. It was the only run allowed by Jimenez (Win, 2-1) in two innings of relief, with the right-hander striking out four Snappers along the way.

With closer Ty Tice promoted earlier in the day to A-Advanced Dunedin, Kyle Weatherly pitched the ninth for his second save. The game ended dramatically. After Lazaro Armenteros drew a two-out walk, first-rounder Austin Beck scorched a grounder up the middle - but shortstop Vicuña made a brilliant diving stop, flipping the ball to second baseman Samad Taylor for the force on Armenteros to end the game.

Lansing starter Yennsy Diaz pitched on a tight rope for the first four innings, allowing three hits and three walks, but stranded all six runners, struck out five and did not allow any runs.

The Nuts took a 1-0 lead off Beloit starter Mitchell Jordan in the fifth inning when Samad Taylor's drive to center field hit the yellow painted wood atop the wall, breaking it, and bouncing back into play for a triple. Javier Hernandez knocked in Taylor with a sacrifice fly two batters later.

Beloit came back in the sixth inning against reliever Andy Ravel , taking the lead on an RBI grounder by Weber and an RBI double by Hunter Hargrove.

In the win, the Lugnuts' Pruitt, Vicuña and Smith each finished 2-for-4 and Ryan Noda was hit by two pitches and drew a walk in four plate appearances.

The second game of the three-game series will be held at 7:30 p.m. Friday at Pohlman Field, with Nuts right-hander Turner Larkins (5.14 ERA) facing Snappers right-hander Jean Ruiz (5.32).

The Nuts return to Cooley Law School Stadium on Monday, May 14th, opening a seven-game homestand on a Dog Days of Summer. To purchase tickets and live the Lug Life, visit lansinglugnuts.com or call (517) 485-4500.

# # #