Lugnuts Release 2020 Promotional Schedule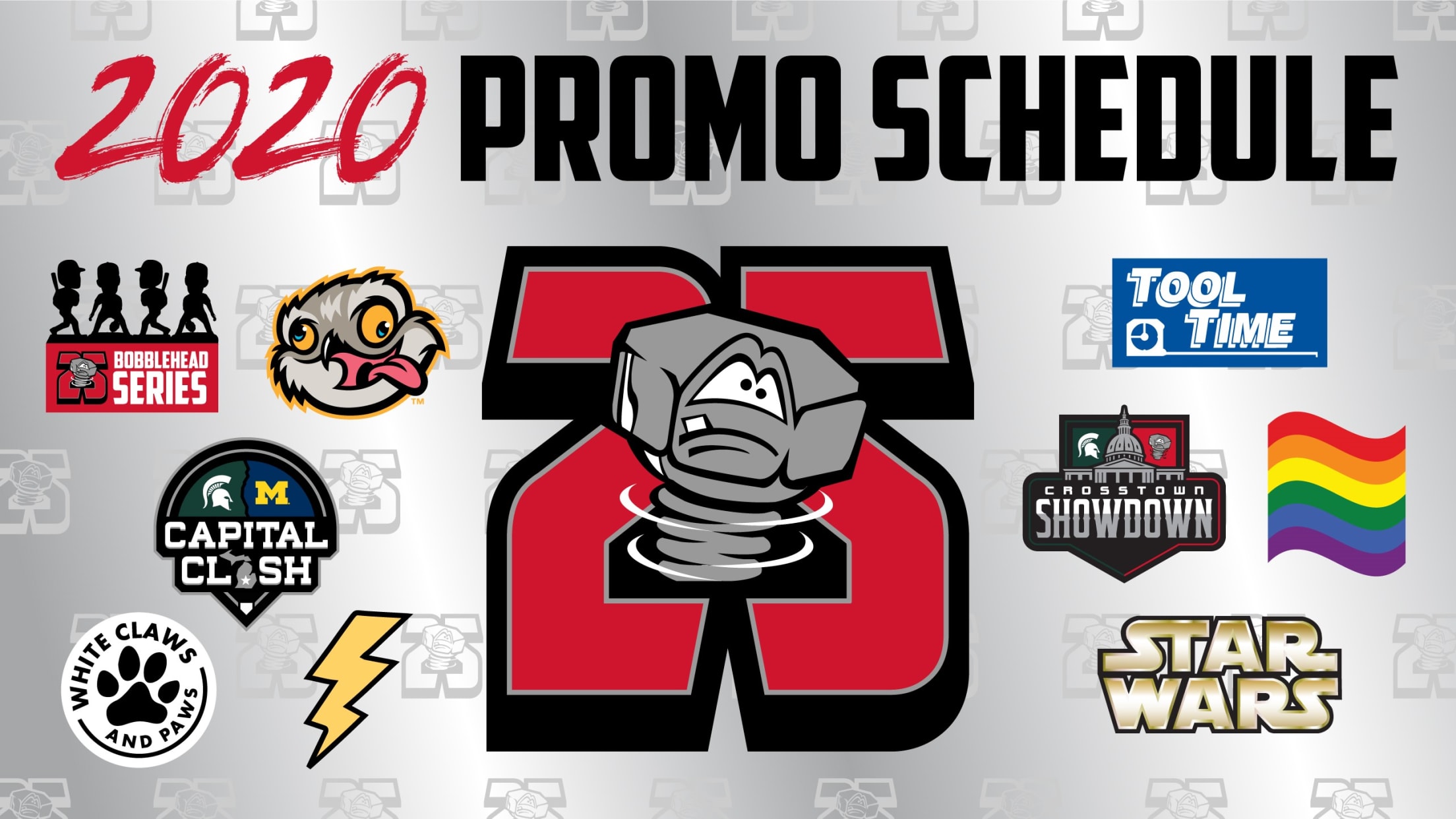 LANSING, Mich. - The Lansing Lugnuts 25th Anniversary Promotional Schedule is released, coming off of a successful 2019 season in which the Lugnuts won the Larry MacPhail Promotional Award, an annual accolade that is awarded to the team with the best season-long promotional schedule in the Midwest League each season.
Five reasons to stay hooked on Minor League Baseball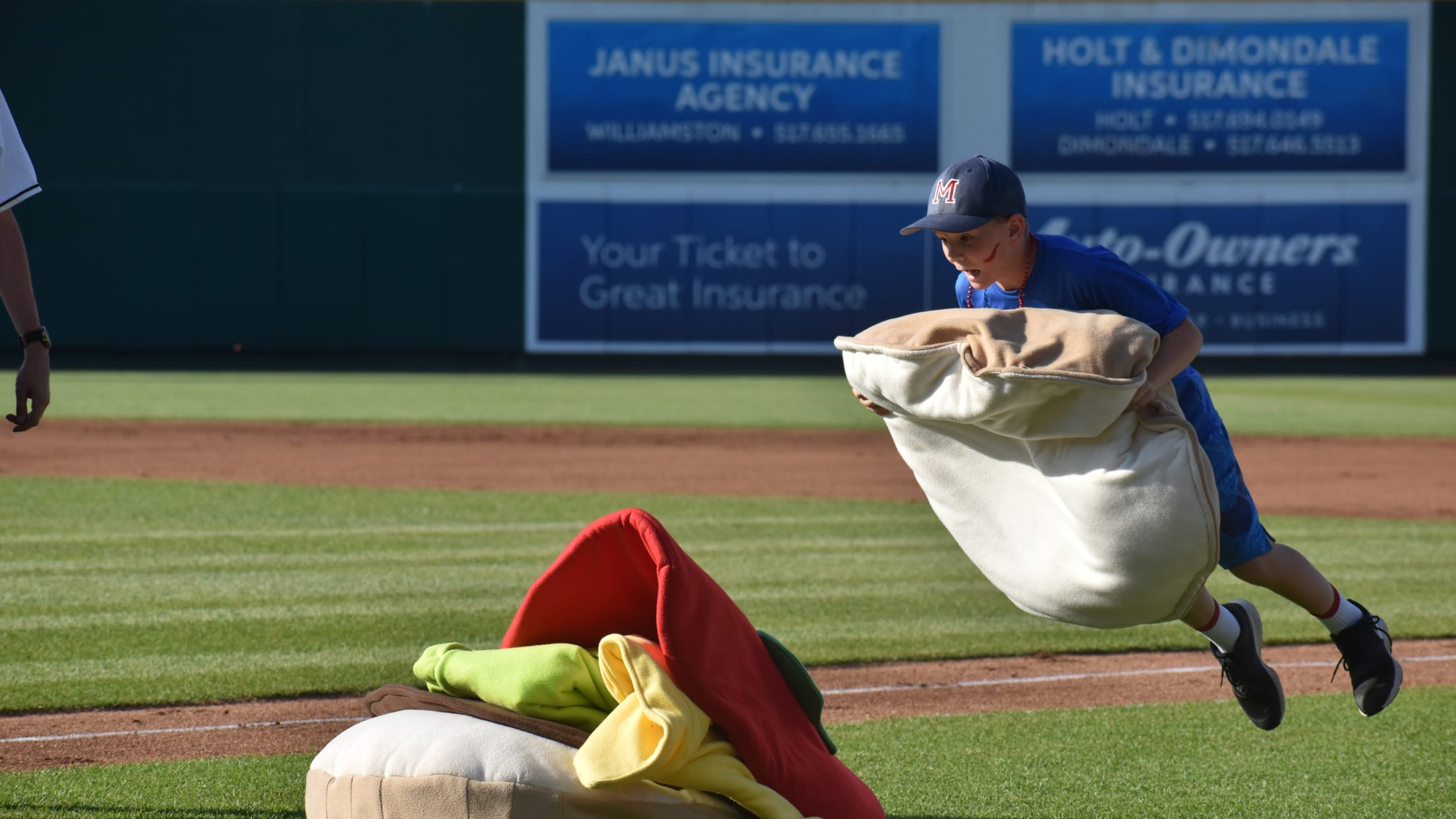 LANSING, Mich. via TORONTO, Ont. - Ever since prospects in baseball ascended from afterthoughts to valued and treasured future stars, viewers everywhere have developed extreme views towards Minor League Baseball (MiLB).At times, the average fan can't seem to get enough of their favorite team's Triple-A or Double-A affiliate, often due
Lugnuts president Grueser announces departure
LANSING, Mich. - Lansing Lugnuts team president Nick Grueser, the team's longest tenured full-time employee, will officially leave the Lugnuts in February, the team announced today.Grueser had first joined the Lugnuts in 2001 out of Wilmington College, working his way up to Director of Sales in 2003, assistant general manager
How Well Do You Know Your Nuts?
The Great Lansing Lugnuts' Name Quiz!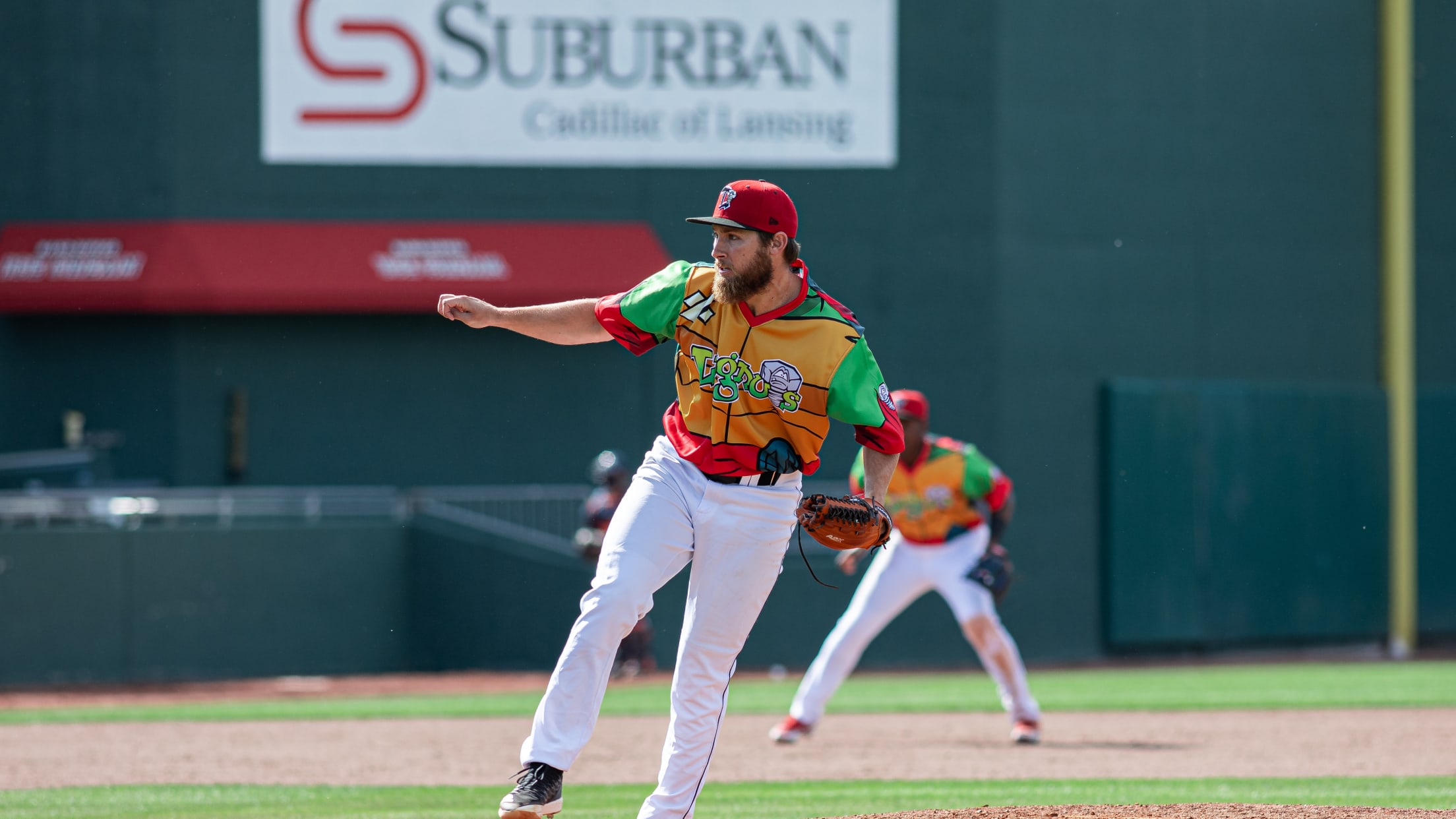 Approaching the Lansing Lugnuts' 25th season, the Lugnuts have tangled with some of the best that the Midwest League has had to offer, from Mike Trout to Clayton Kershaw, and from Fernando Tatis Jr. to Wander Franco. They've also had to deal with some of the best names that the
Hiraldo, Perez HRs power Lugs to 8th straight win over Michigan State
Lugnuts' Morris wins pre-game HR Derby over Spartan's Morrow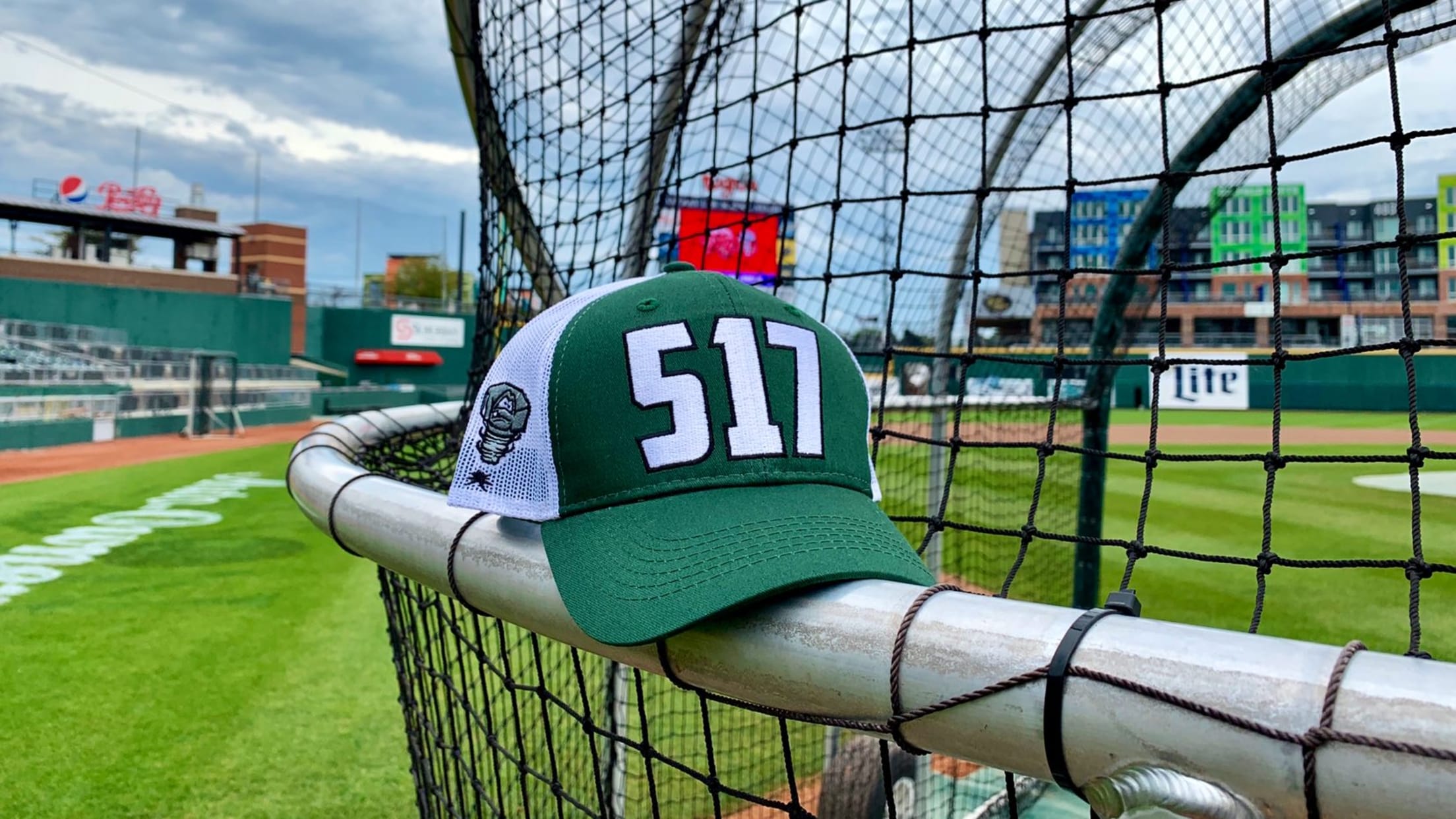 LANSING, Mich. - 18-year-old Miguel Hiraldo and 19-year-old Yhon Perez swatted key home runs, and the Lansing Lugnuts concluded the 2019 season with a 5-1 victory over the Michigan State University Spartans in front of a crowd of 5,933 in the 13th annual Crosstown Showdown presented by Auto-Owners Insurance on
Wymer CG completes Lugnuts' season
FORT WAYNE, Ind. - Sean Wymer tossed an 85-pitch nine-inning complete game and the Lansing Lugnuts (36-34, 68-71) wrapped up their 24th season with a 3-1 victory over the Fort Wayne TinCaps (29-41, 62-76) on Monday afternoon at Parkview Field.One game remains in the calendar year for the Lugnuts: the
McGuire spells relief in 7-5 victory
FORT WAYNE, Ind. - In a crucial pair of at-bats, reliever Andy McGuire twice retired slugger Michael Curry with the potential game-tying runs in scoring position, and the Lansing Lugnuts (35-34, 67-71) held off the Fort Wayne TinCaps (29-40, 62-75), 7-5, in 2019's penultimate game on Sunday night at Parkview
Williams-Sutton slams Lugnuts, 9-2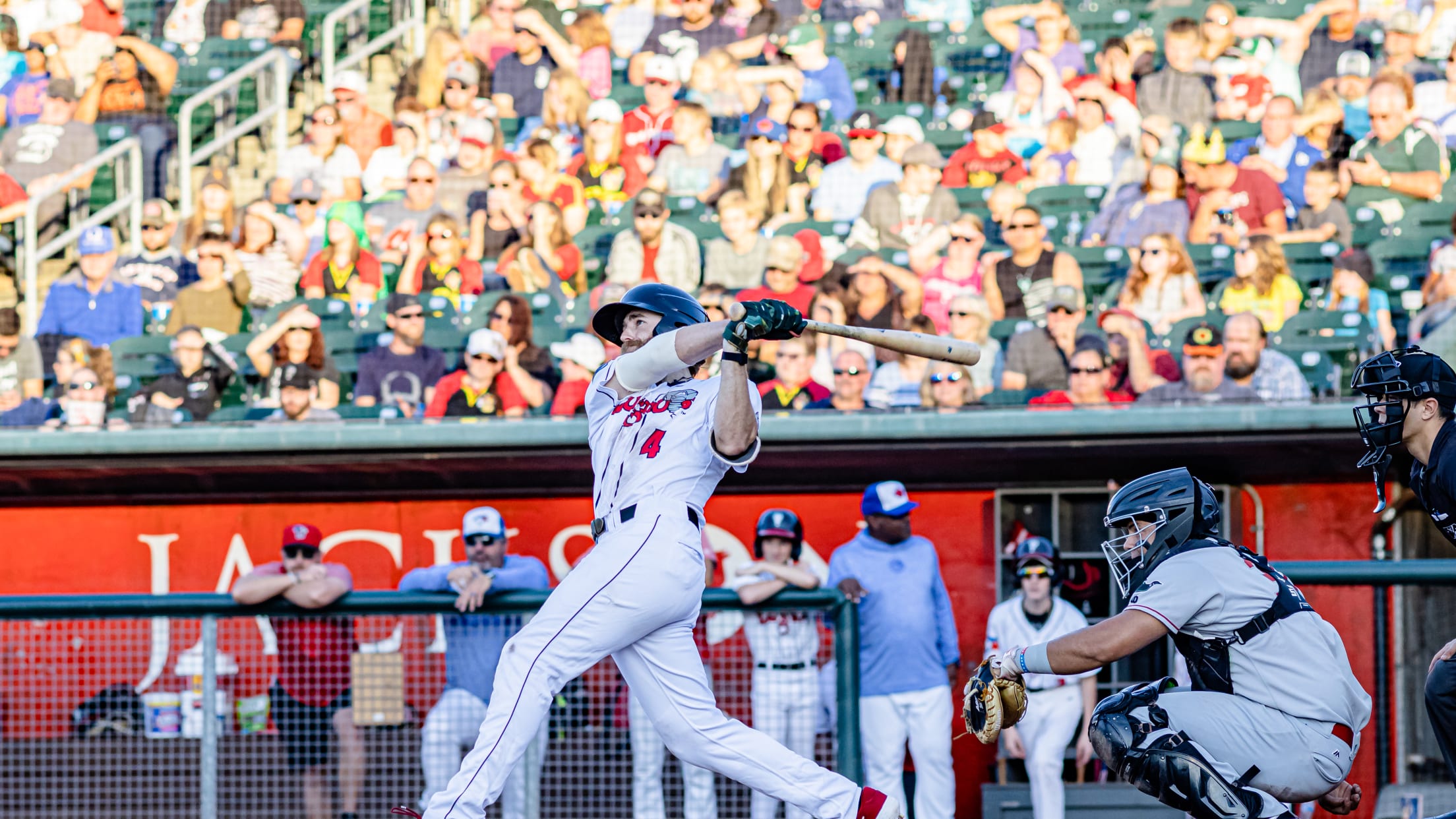 FORT WAYNE, Ind. - Dwanya Williams-Sutton led off an eight-run second-inning rally with a walk and capped it with a grand slam, leading the Fort Wayne TinCaps (29-39, 62-74) to a 9-2 victory over the Lansing Lugnuts (34-34, 66-71) on Saturday night at Parkview Field.In the loss, catcher Jesus Lopez
10th-inning loss ends Nuts' playoff hopes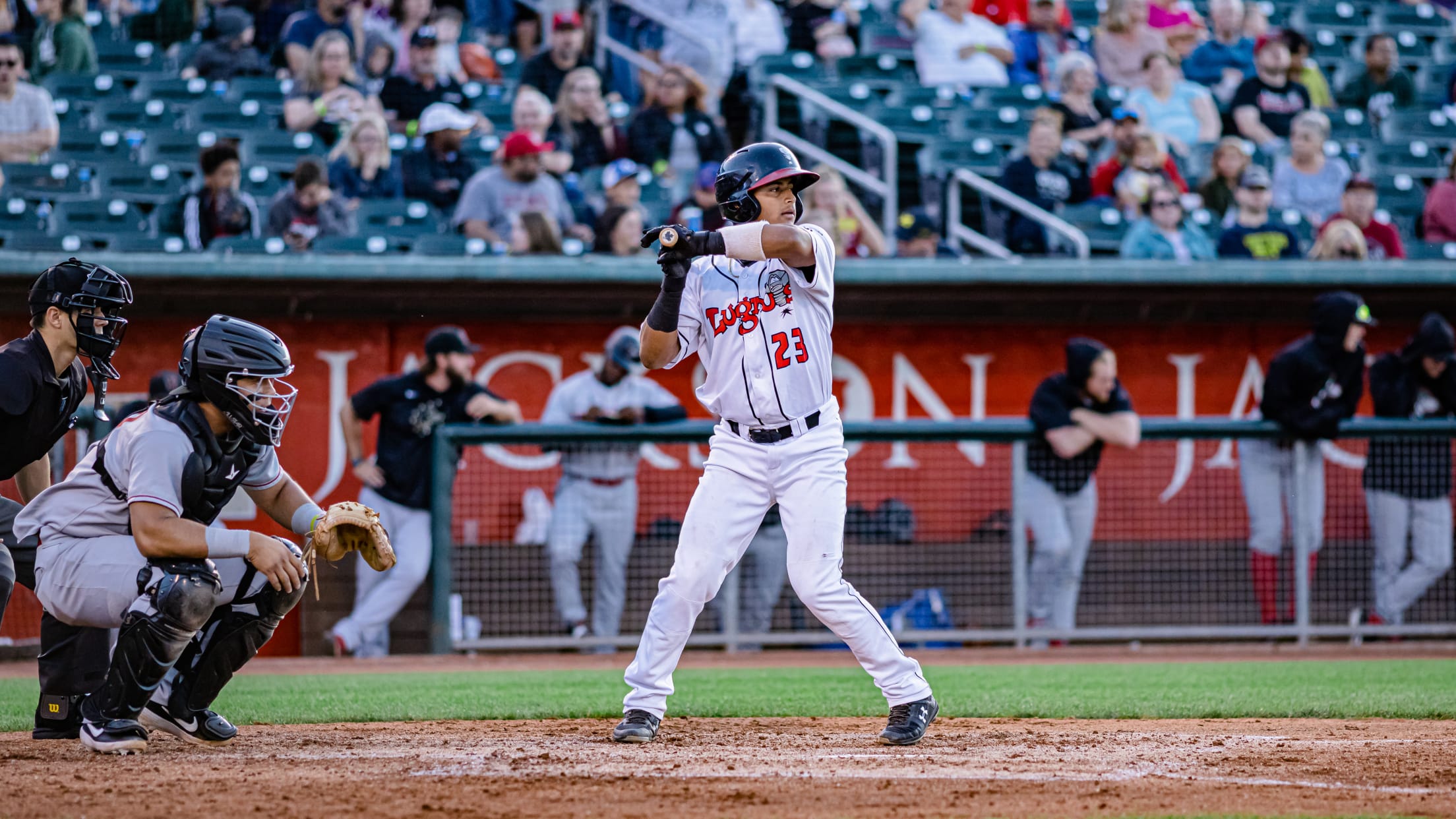 LANSING, Mich. - In the regular-season home finale at Cooley Law School Stadium, the Lansing Lugnuts (34-33, 66-70) rallied from a two-run deficit in the bottom of the ninth, but could not repeat the feat in the tenth in a 6-5 loss to the West Michigan Whitecaps (26-41, 47-89).Coupled with
Lugs beat the rain, mash out 7-3 victory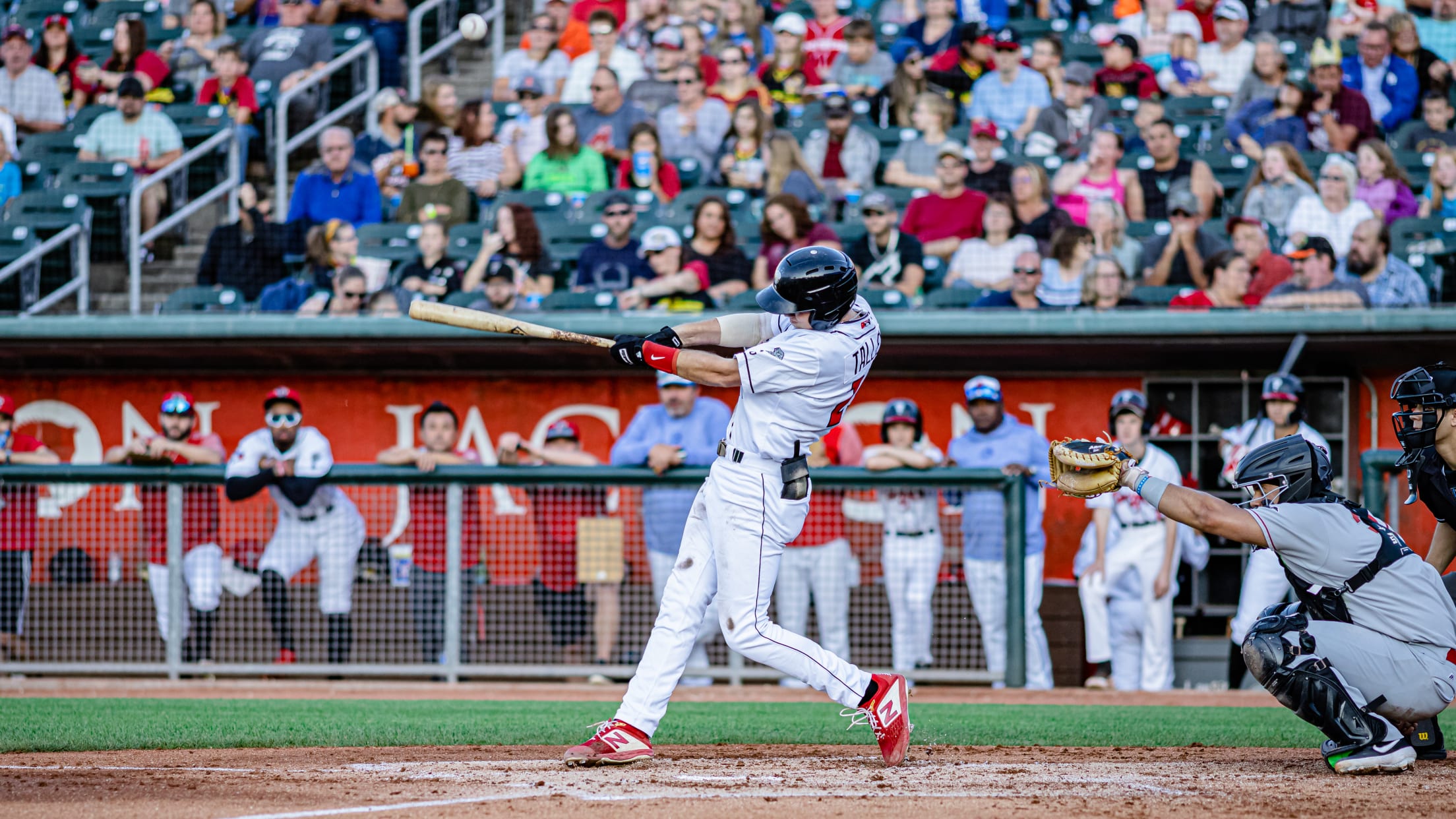 LANSING, Mich. - Behind a gem from Fitz Stadler and four home runs, the Lansing Lugnuts (34-32, 66-69) sailed to a brisk 7-3 win over the West Michigan Whitecaps (25-41, 46-89) on Thursday night at Cooley Law School Stadium.The game was completed in two hours, 24 minutes, with the tarp
Lugnuts Player Spotlight: Fitz Stadler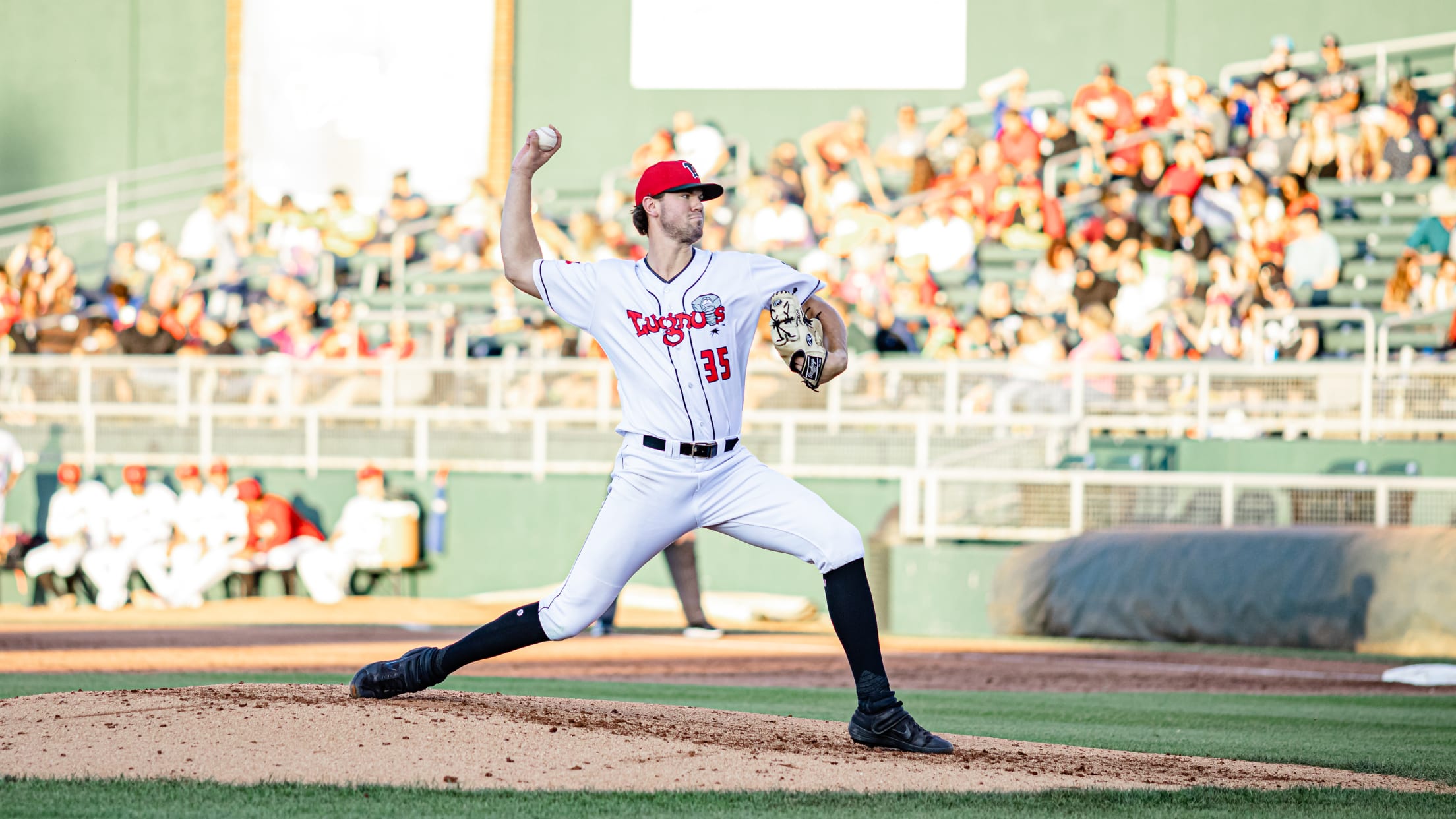 LANSING, Mich. via TORONTO, Ont. -Fitz Stadler, whose height measures 6-feet-9-inches, is the tallest pitcher in the history of the Lansing Lugnuts. Unsurprisingly, he comes from a tall family, with his father, Matt, standing at 6'2" and his two brothers, Walker and Sullivan, both coming in at around 6'4".Throughout high
Lugnuts continue dominance of Whitecaps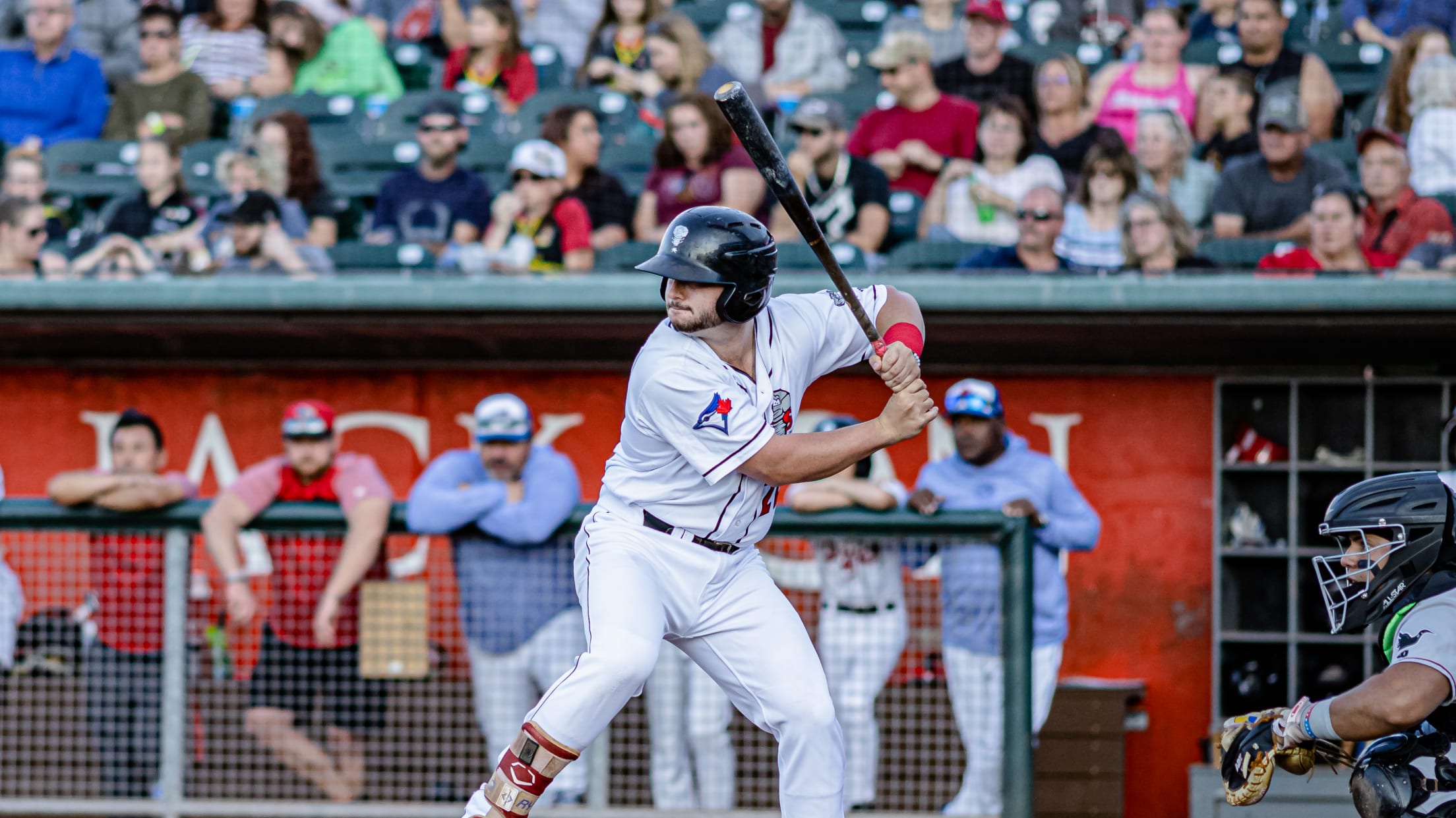 LANSING, Mich. - The Lansing Lugnuts (33-32, 65-69) maintained their mastery of the West Michigan Whitecaps (25-40, 46-88), taking the opener of a three-game series, 8-6, on Wednesday night at Cooley Law School Stadium.The Nuts improved to 10-4 in the season series against their longtime archnemesis, winning for the ninth
Nuts draw 12 walks in 12-9 loss to Loons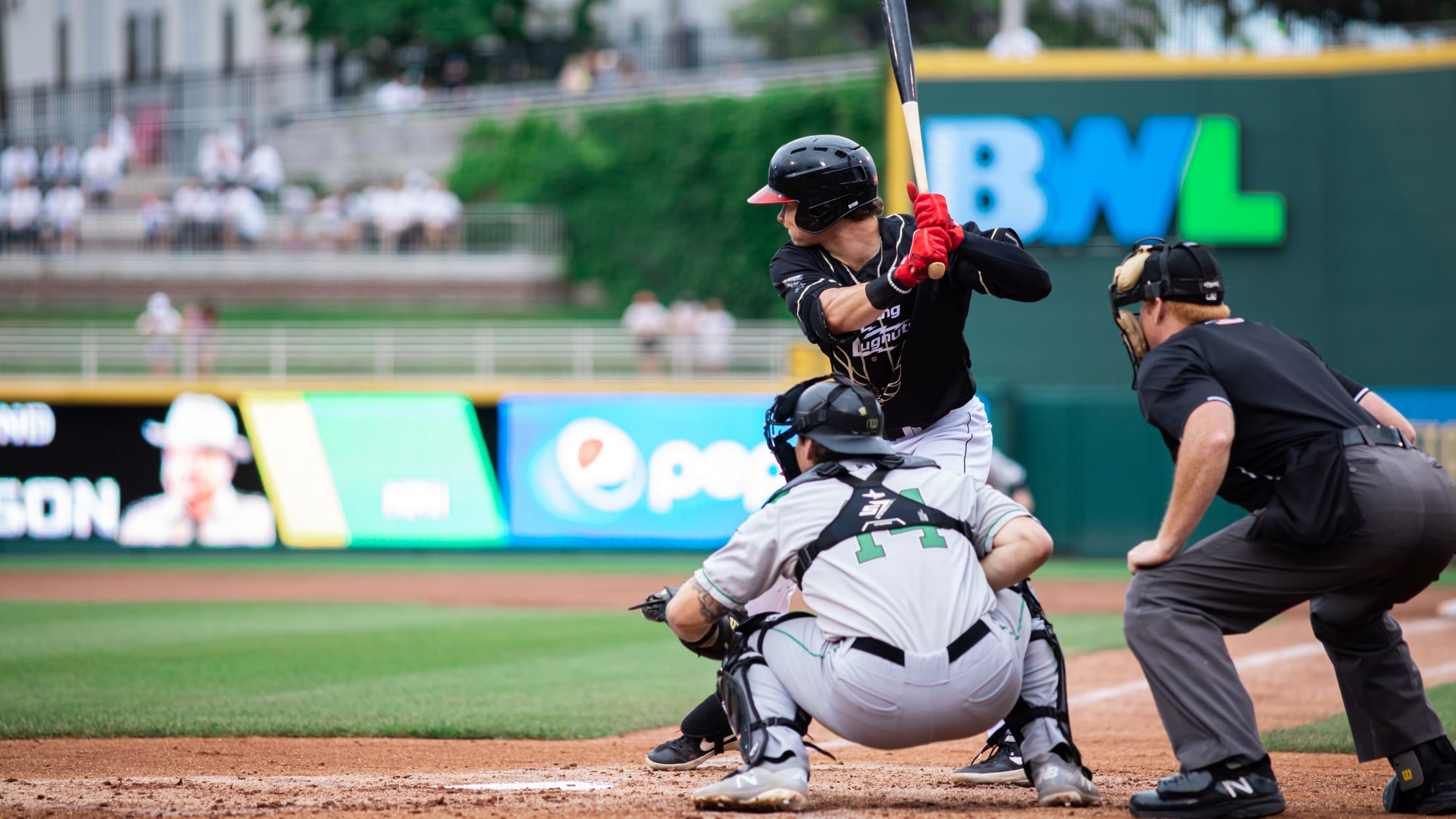 LANSING, Mich. - The Great Lakes Loons (36-28, 79-52) hit three home runs and overcame four ejections to defeat the Lansing Lugnuts (32-32, 64-69), 12-9, on Tuesday night at Cooley Law School Stadium.The game lasted three hours and 40 minutes, featuring 358 pitches, 21 runs, 25 hits, 14 walks and
Lugs pile up 15 hits in 11-7 loss to Loons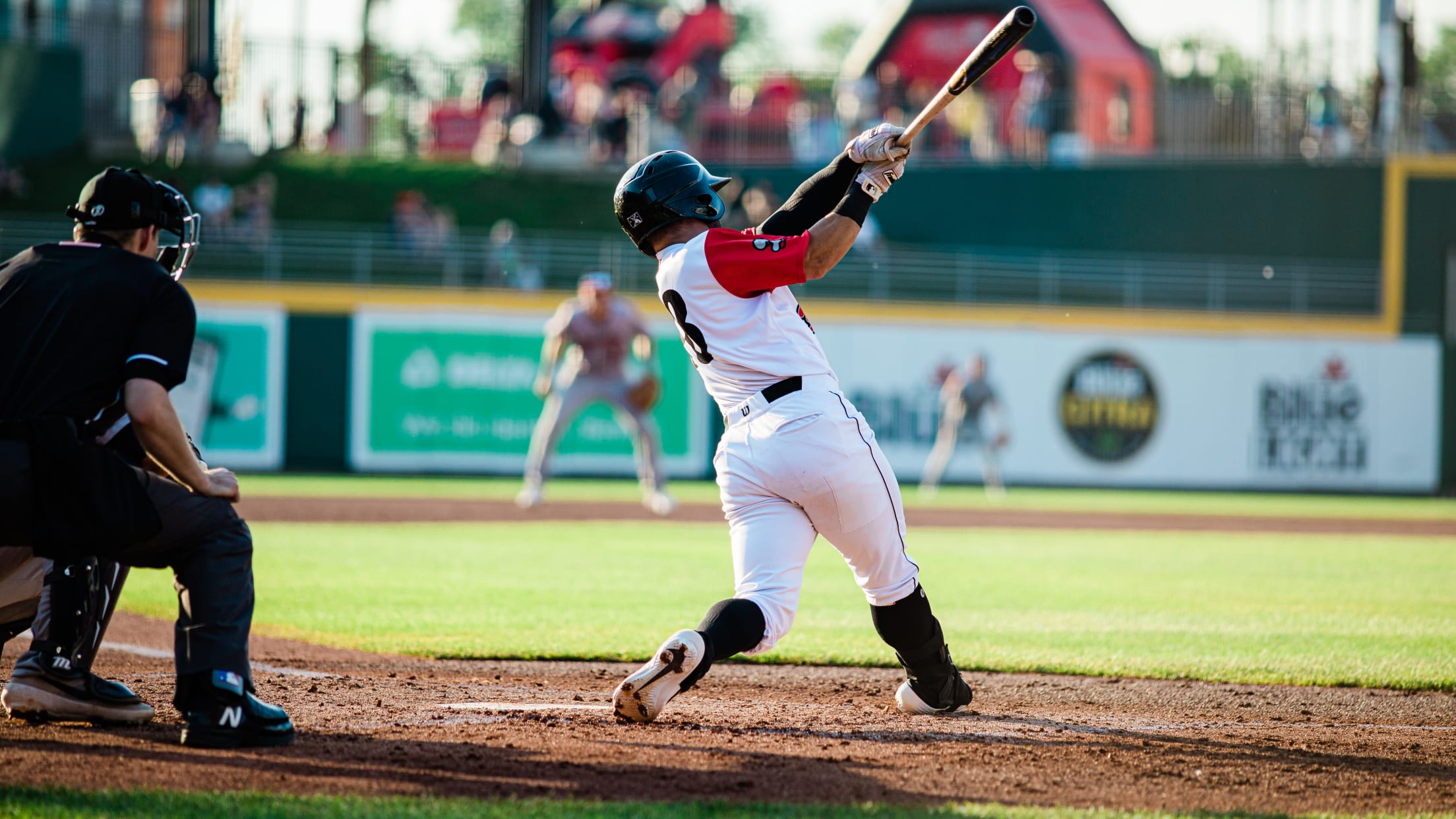 LANSING, Mich. - Hunter Steinmetz , Johnny Aiello and Otto Lopez notched three hits apiece as the Lansing Lugnuts (32-31, 64-68) erased an early five-run deficit before losing 11-7 to the Great Lakes Loons (35-28, 78-52) on a misty Monday night at Cooley Law School Stadium.The Lugnuts' elimination number fell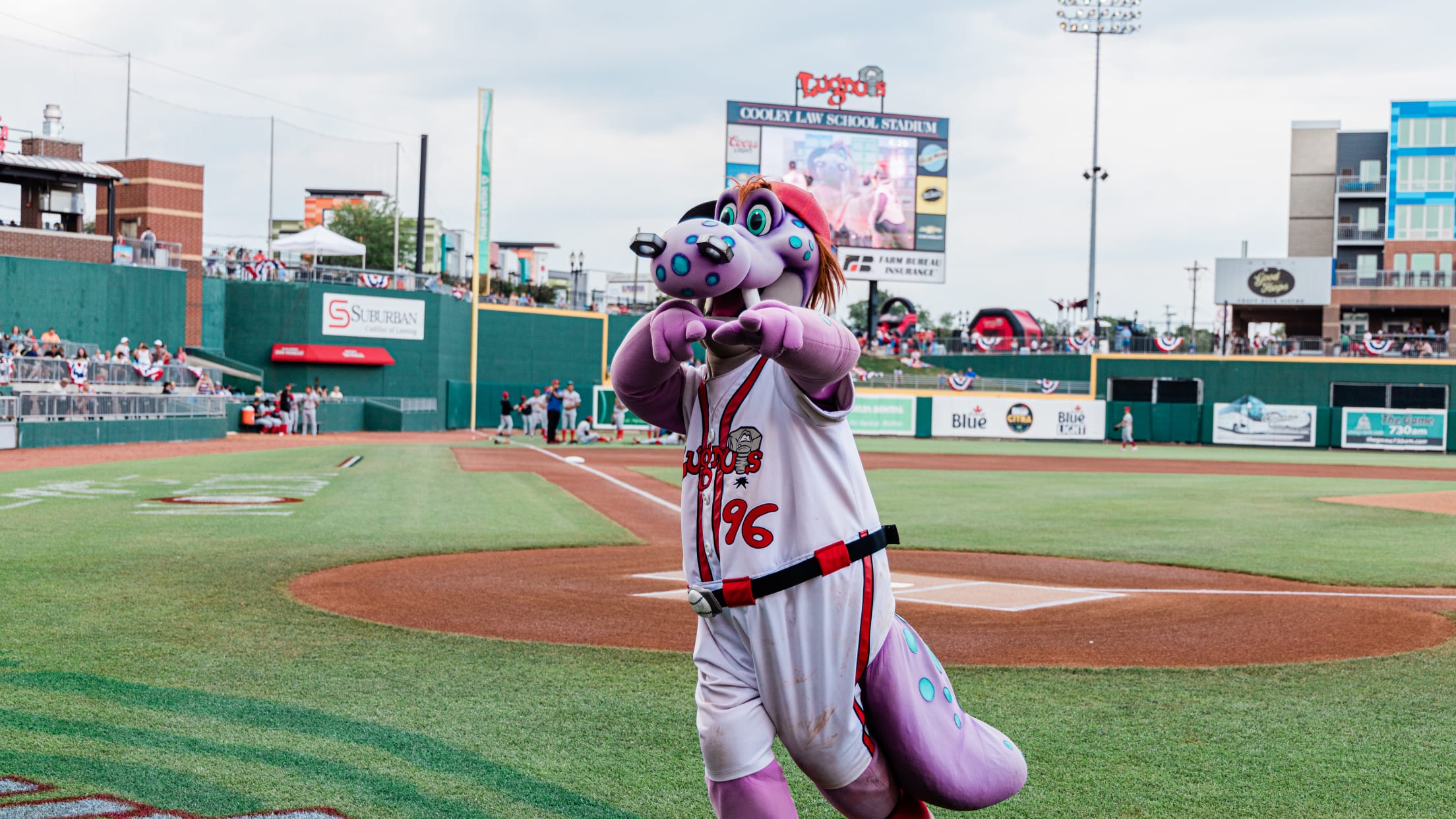 LANSING, Mich. - In his Midwest League debut, Ronny Brito raced home with the tie-breaking run in the bottom of the eighth on an error by pitcher Aaron Ochsenbein, and the Lansing Lugnuts (32-30, 64-67) pulled out a 3-2 victory over the Great Lakes Loons (34-28, 77-52) on Sunday afternoon
Lugnuts unable to manage Loons' mischief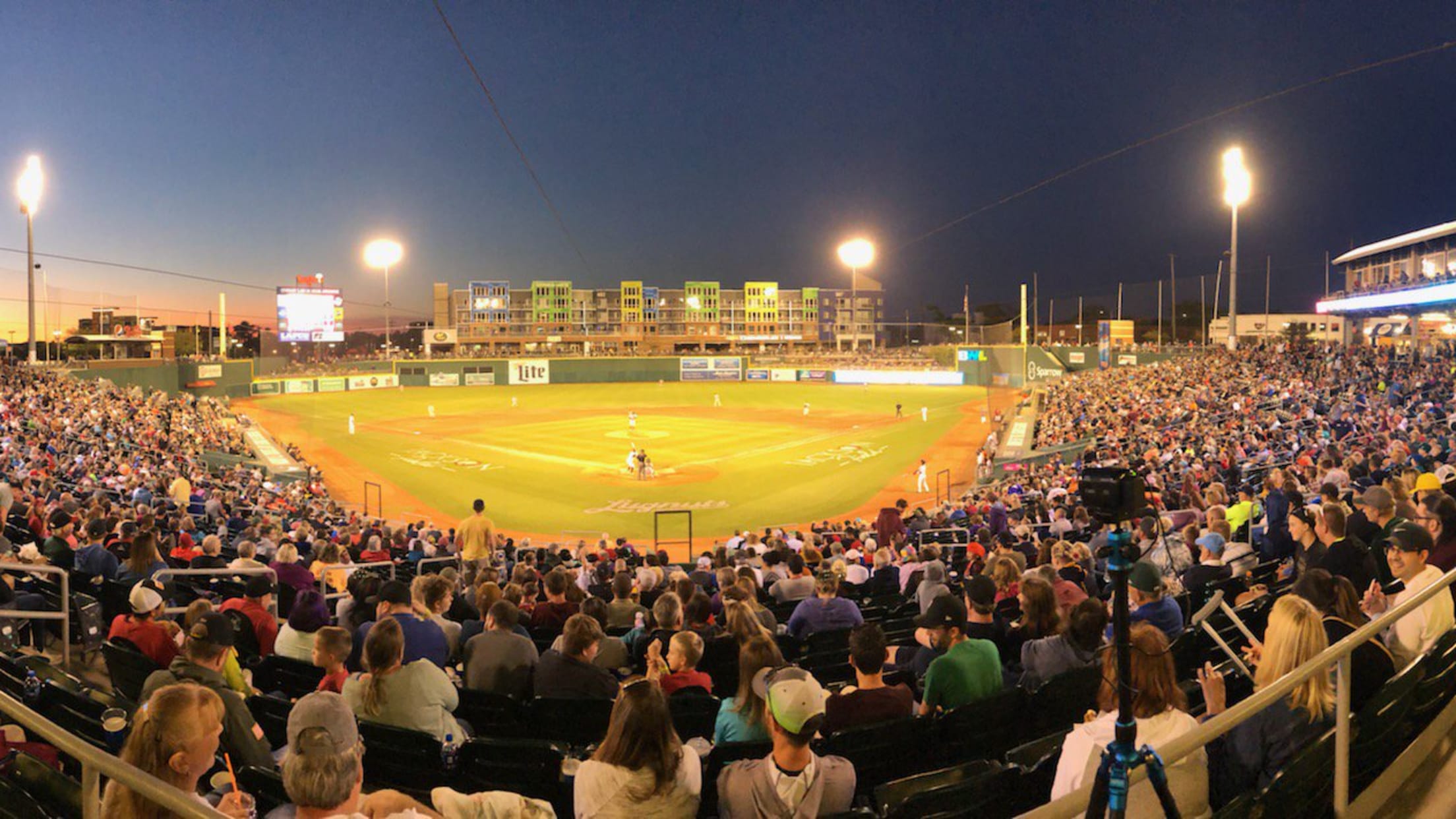 LANSING, Mich. - In front of a season high crowd of 10,824 on Harry Potter Night at Cooley Law School Stadium, the Great Lakes Loons (34-27, 77-51) rode a gem from Robinson Ortiz to an 8-1 victory over the Lansing Lugnuts (31-30, 63-67) in the Saturday night opener of a