Locastro, 2015 Lugnut, breaks Major League record for steals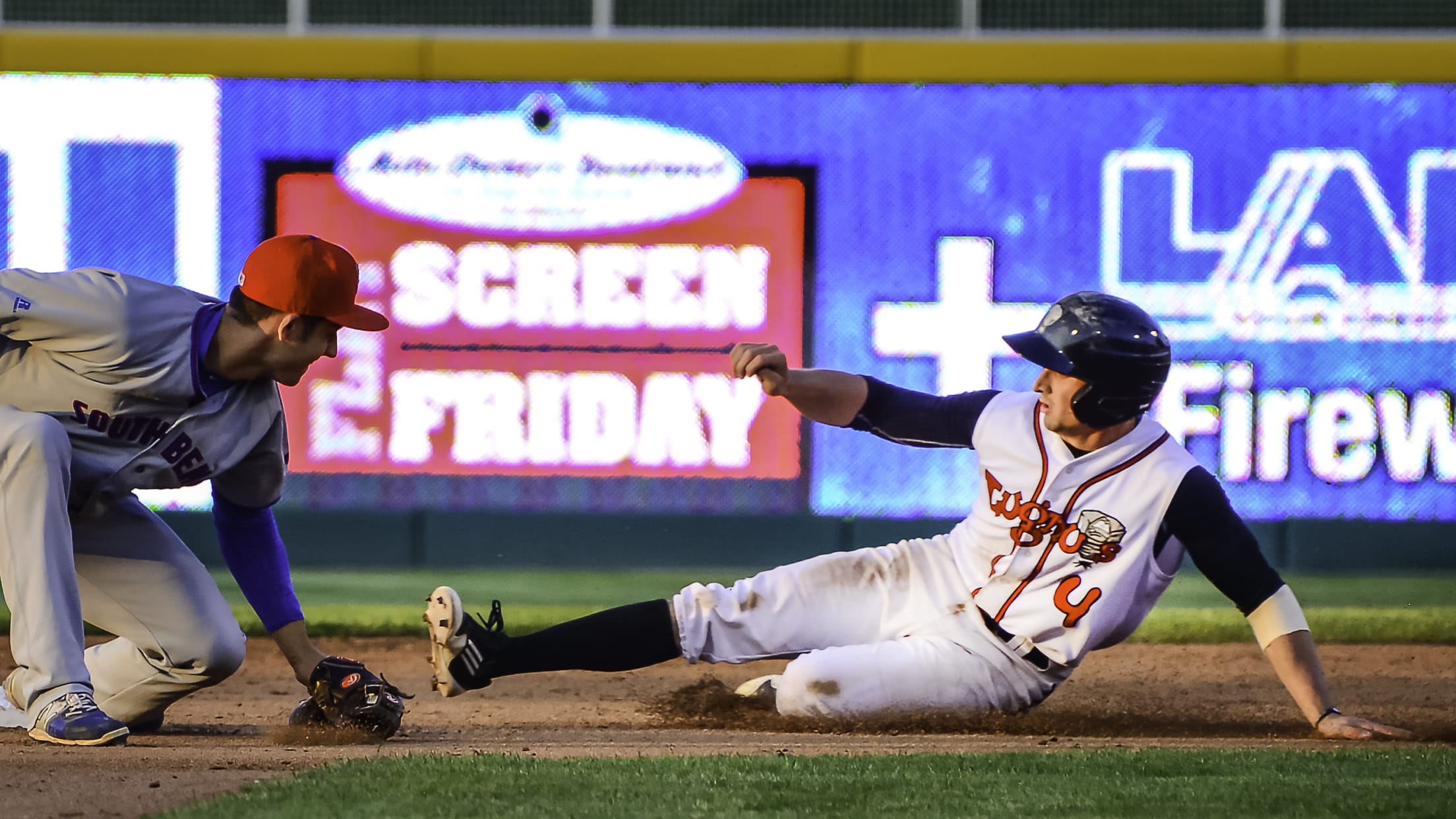 On Saturday, April 10th, the Arizona Diamondbacks' Tim Locastro successfully stole second base in the sixth inning, giving him his 28th consecutive stolen base without being caught -- a new Major League Baseball record to begin a career. Locastro starred at shortstop for the Lansing Lugnuts in 2015, stealing 30
Jackson® Field™ to go cashless during upcoming Lugnuts season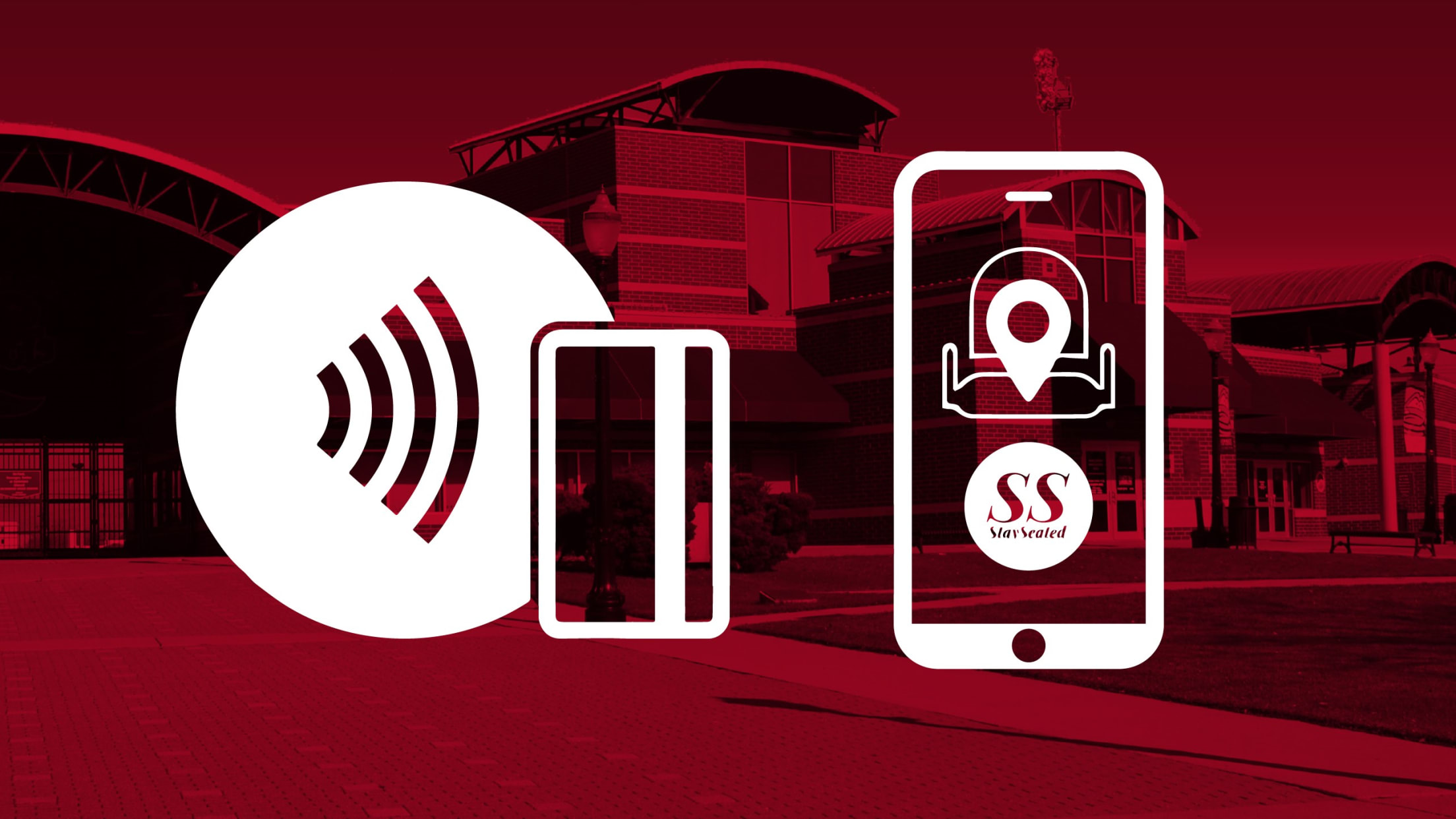 Lansing, Mich. – Jackson® Field™ is joining a growing number of ballparks that are are going entirely cashless when the Minor League Baseball season opens on May 4th, the Lansing Lugnuts announced today. "Going cashless is going to make for faster, safer and more secure transactions. This is about looking
Go Nuts for 2021 Season Ticket Packages!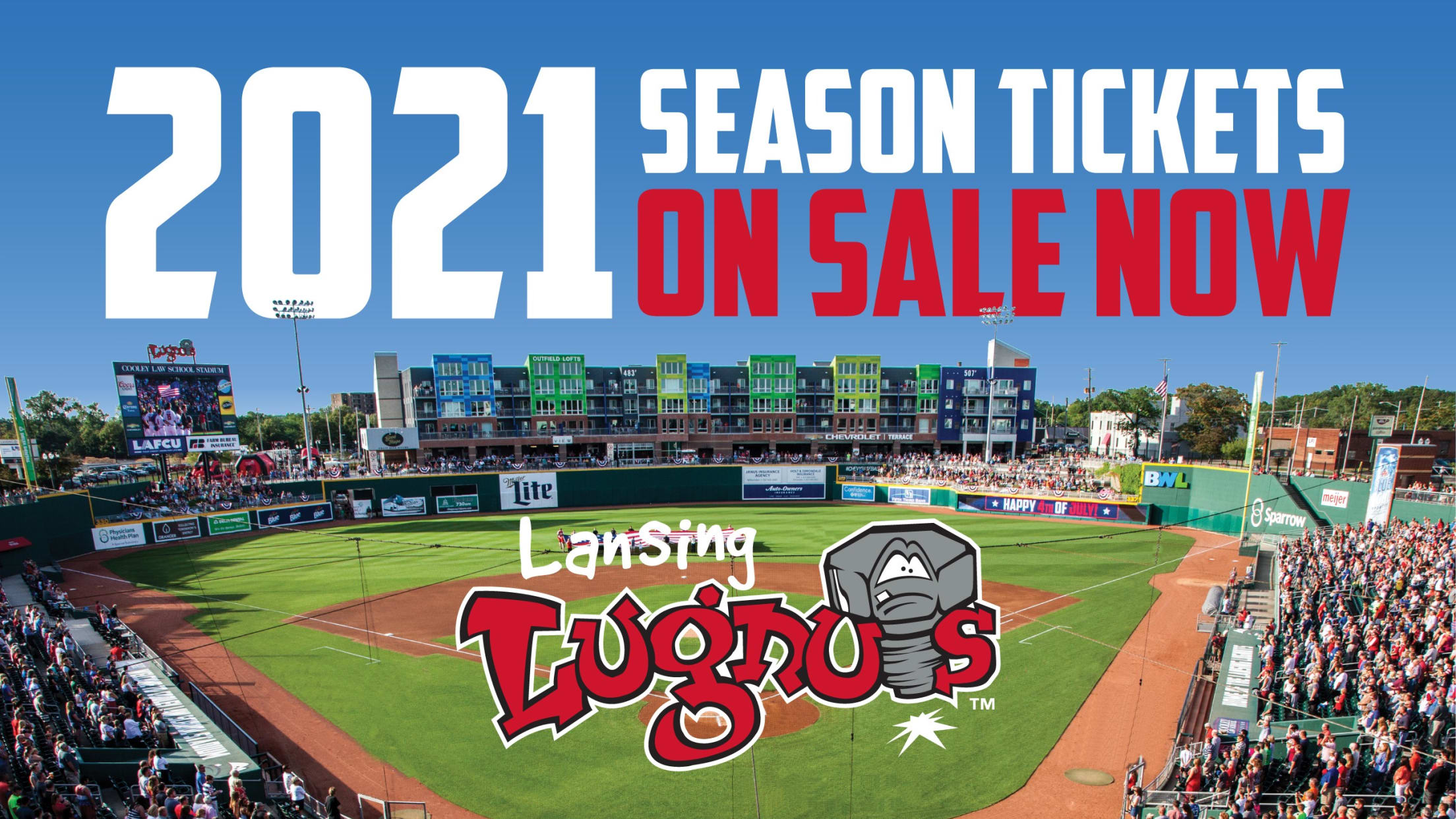 Lugnuts 2021 Season Ticket Packages are on sale NOW. As a Lansing Lugnuts Season Ticket Holder, you'll not only get the same great seats in the house for the biggest nights of the year, you'll get exclusive, first-class Diamond Club benefits including: Retail Discount - Receive a 10% discount at
How many Lugnuts are currently in the Major Leagues?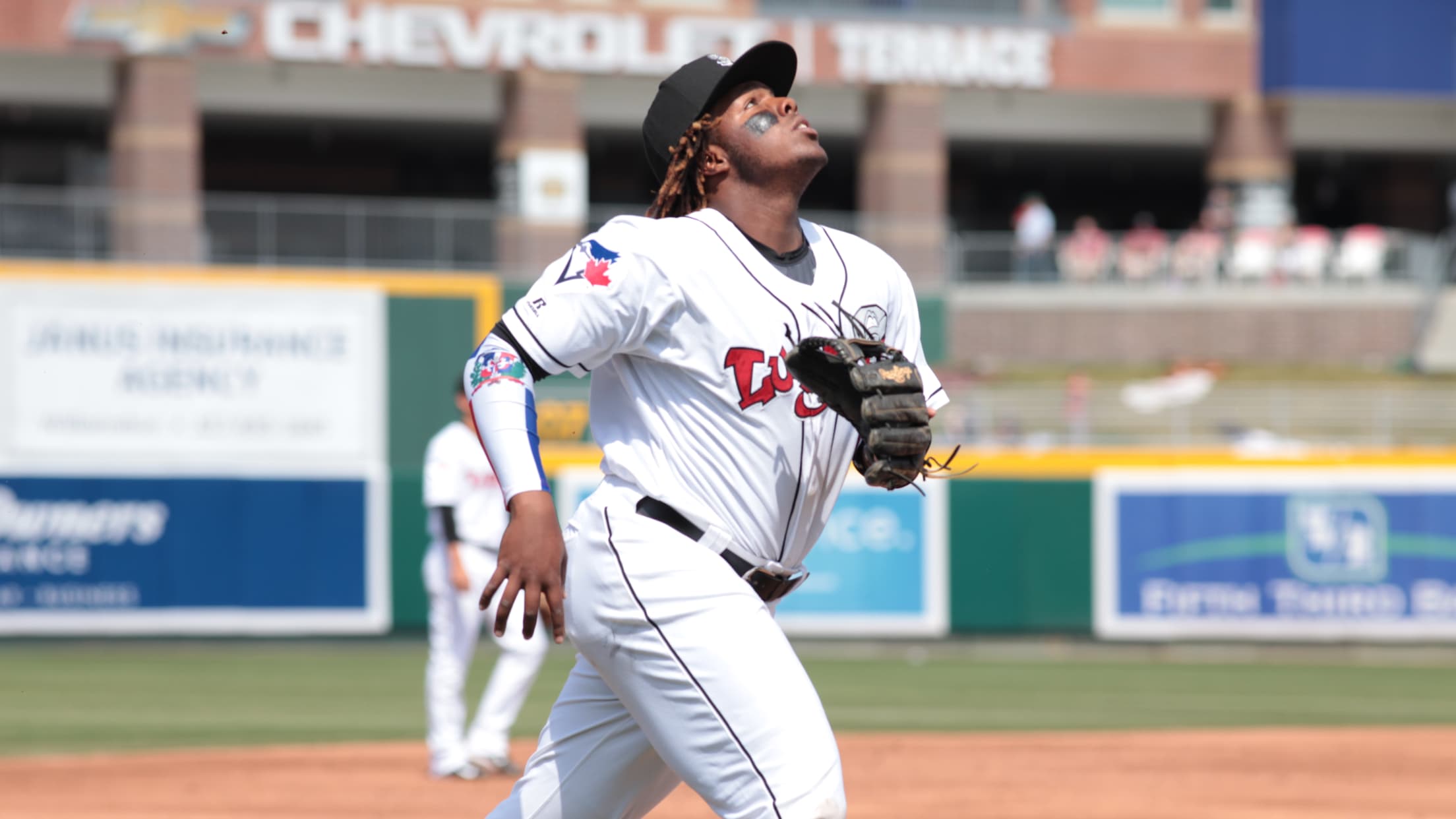 There are 29 Lugnuts currently in the Major Leagues. * Outfielder Josh Palacios and reliever Ty Tice became the 155th and 156th Lugnuts all-time to reach the Majors when they debuted for the Toronto Blue Jays on April 9th. The year(s) each Lugnut played in Lansing is in parentheses next
Oakland A's Prospect Preview: Austin Beck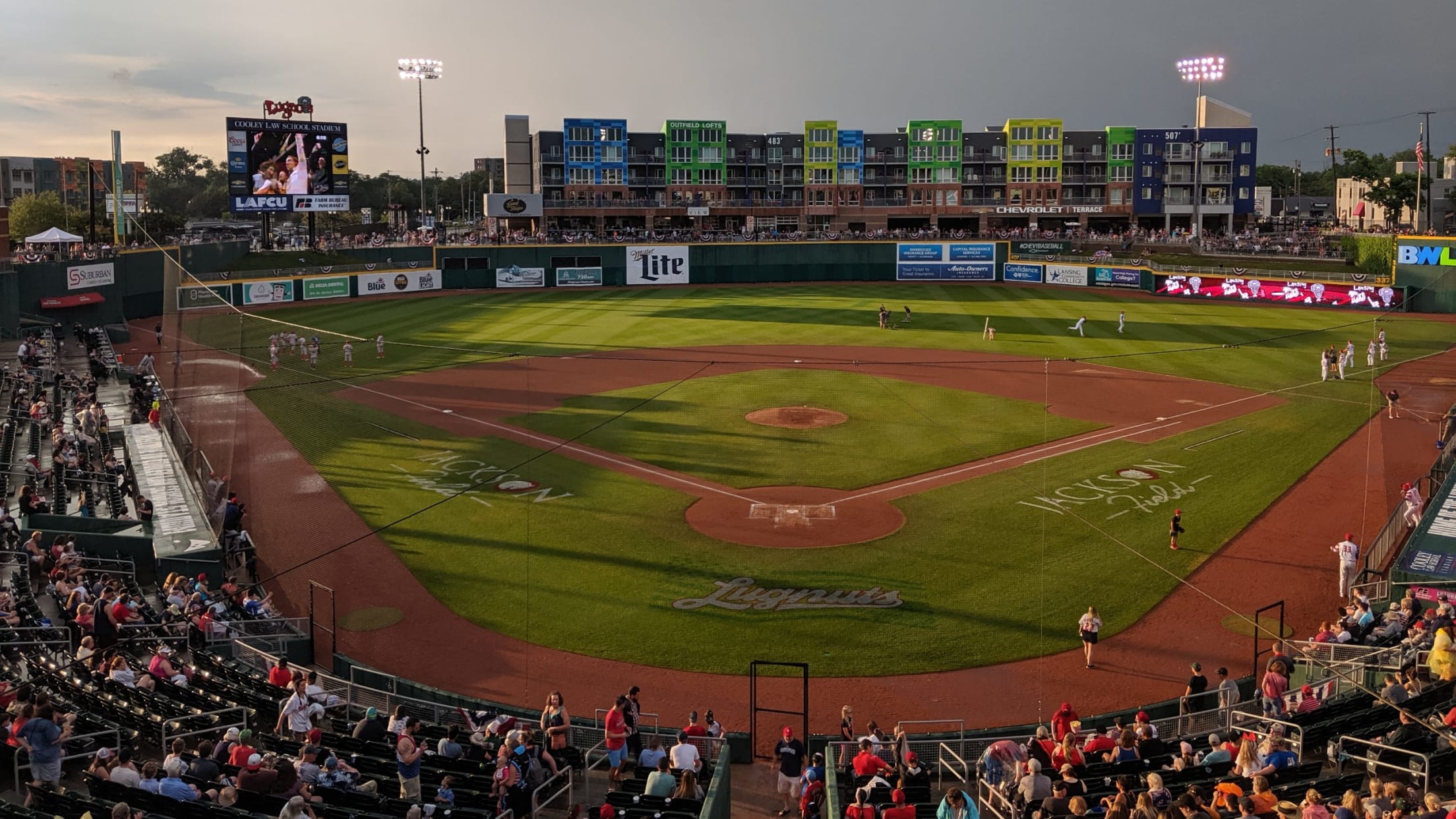 \cold open
A dose of realism: Center fielder Austin Beck should start this season with a challenge assignment to the Double-A Midland RockHounds. But if he doesn't... hit the theme song! Previously in these previews, we met:
Ace right-hander Jeff Criswell, the top pitcher below Triple-A in the system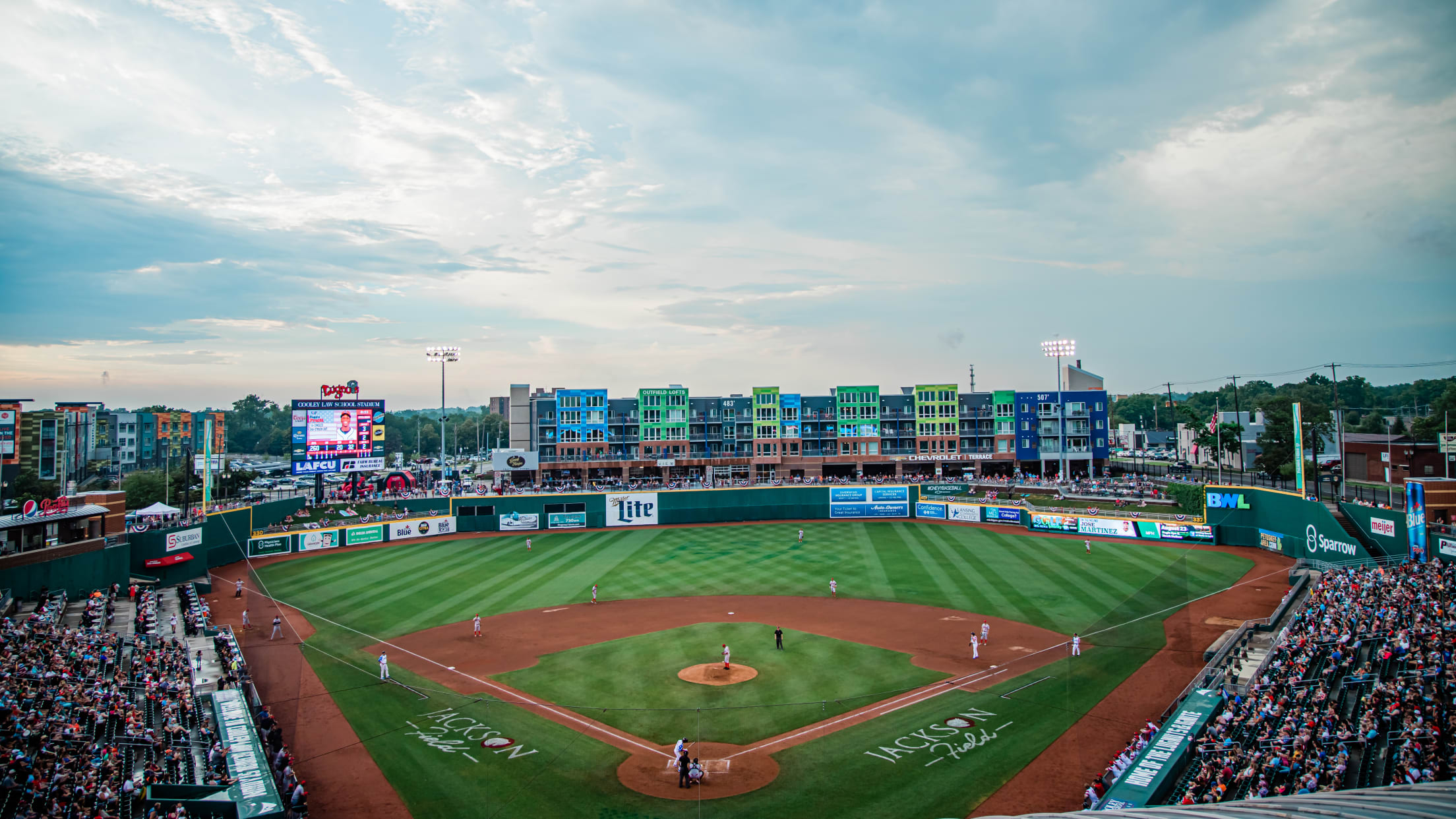 The Lansing Lugnuts are back for 2021, with the new season starting on May 4th. Interested in working for us? Click here for the full info. Positions currently open:
Cleaning Crew, In-Game
Cleaning Crew, Post-Game
Bartender
Concessions
Kitchen Team
Suite Server/Runner
Warehouse Attendant
Oakland A's Prospect Preview: Jeff Criswell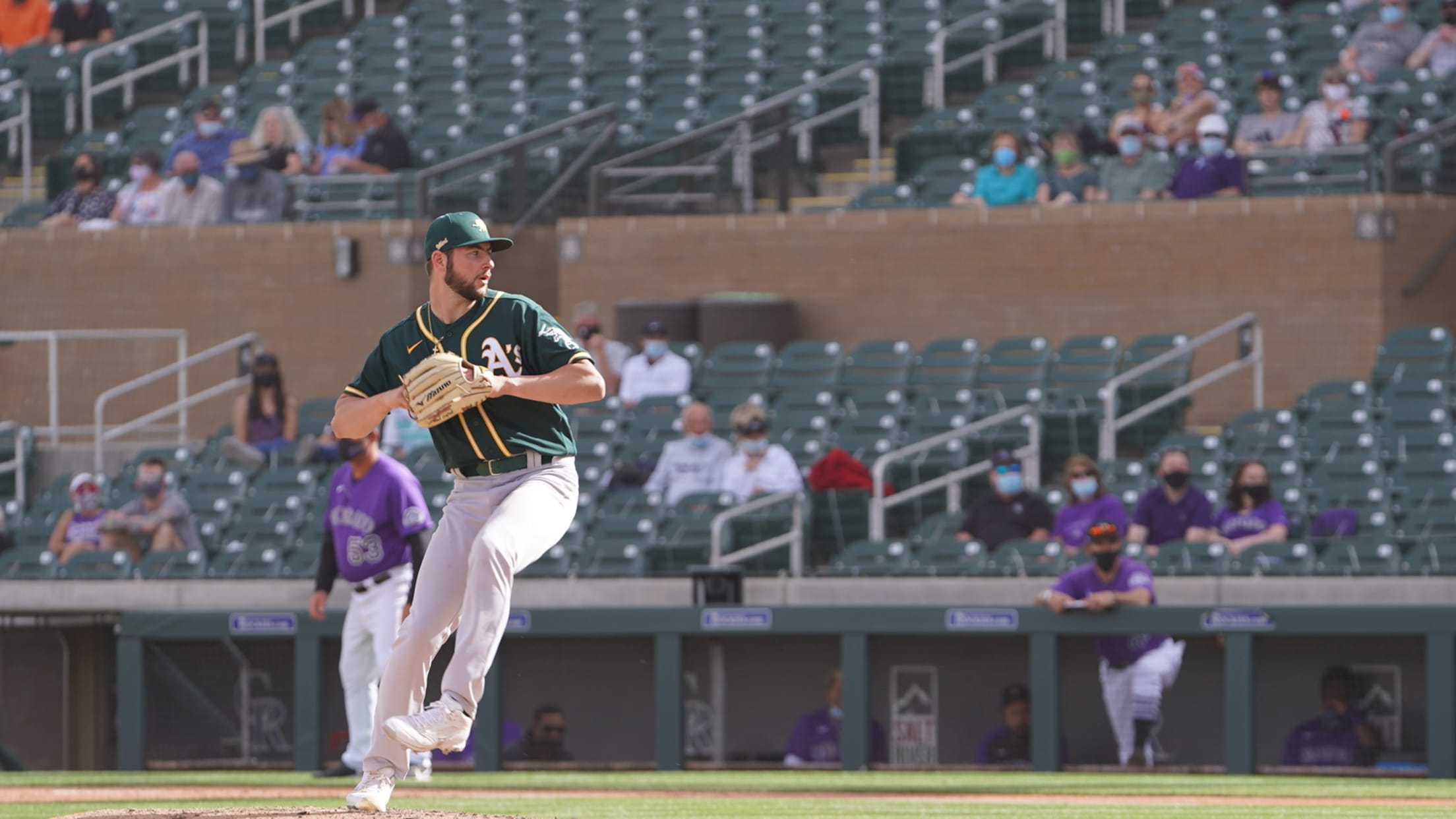 Previously in our Athletics Prospect Previews, looking ahead at potential future Lugnuts superstars:
Slugging infielder Logan Davidson, the A's first-round selection in 2019
Slugging infielder Jeremy Eierman, the A's competitive balance pick in 2018
Slugging catcher Kyle McCann, the A's fourth-round selection in 2019
2019 Lugnut Kirk makes Blue Jays Opening Day roster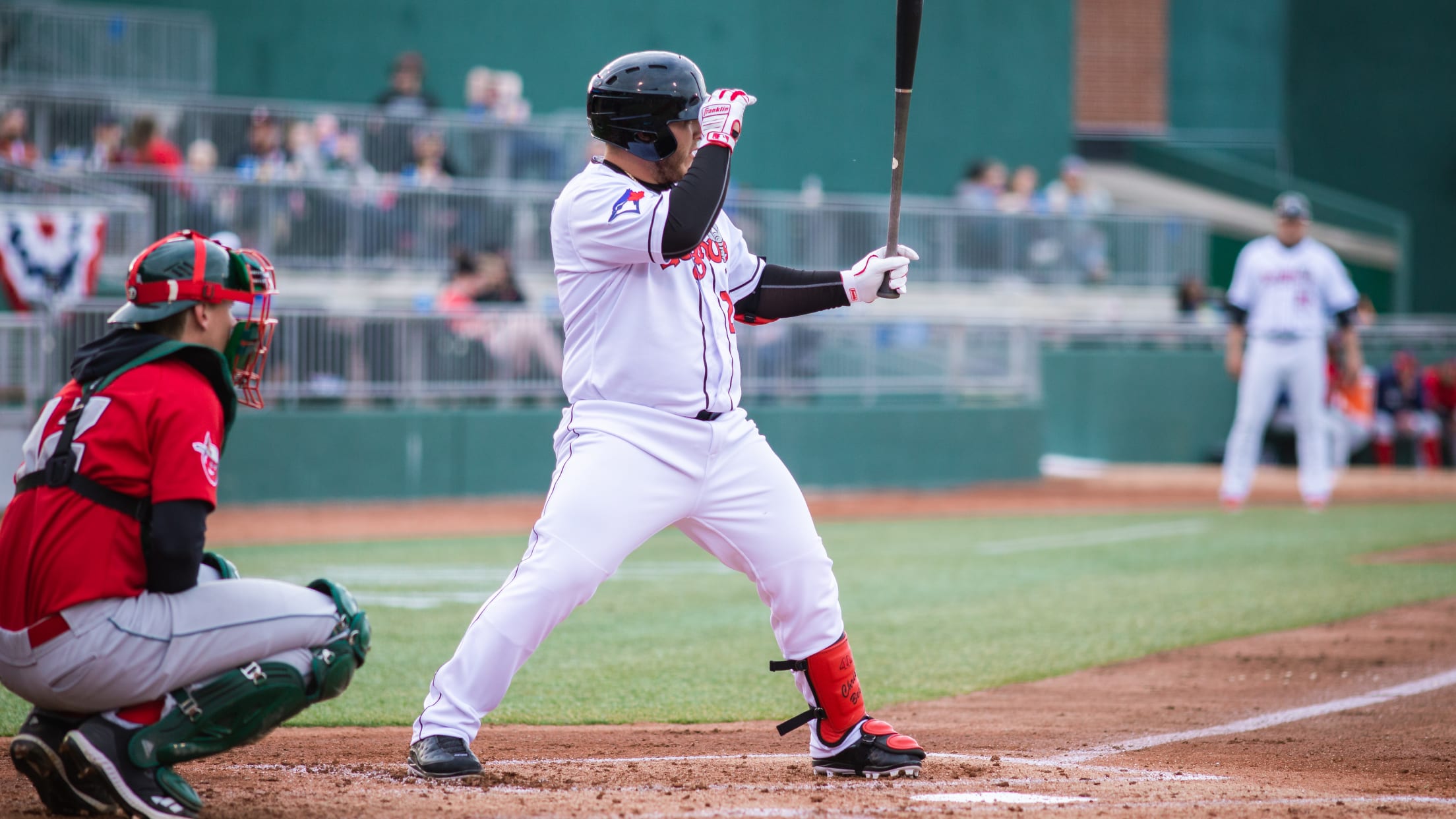 22-year-old catcher Alejandro Kirk, who starred for the Lugnuts in 21 games to open the 2019 season and then jumped over Double-A and Triple-A to make his Major League debut last year with the Toronto Blue Jays, was informed on Sunday that he had made the Blue Jays' Opening Day
Oakland A's Prospect Preview: Kyle McCann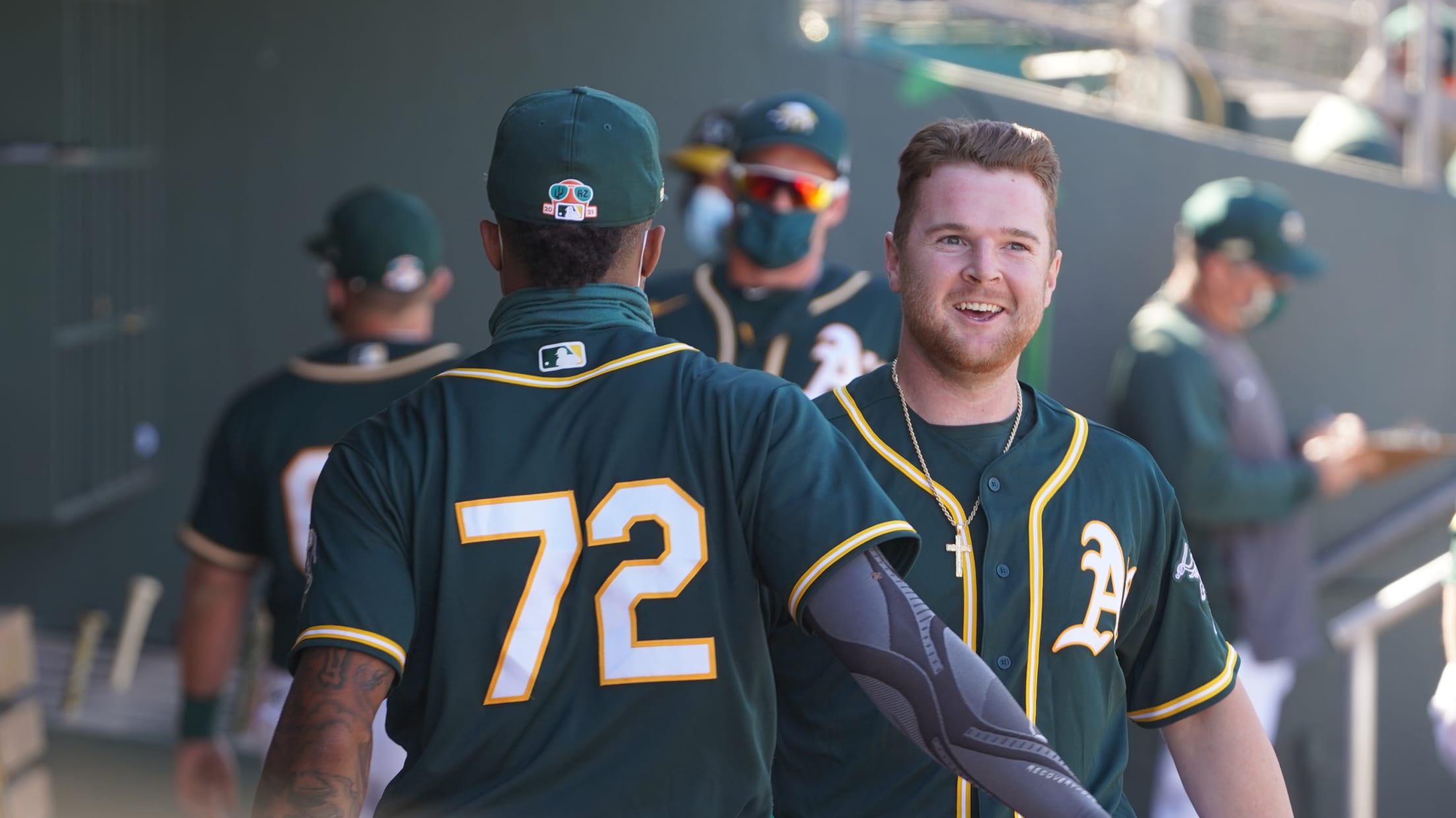 Previously in our Prospect Previews, meeting talented Oakland Athletics Minor Leaguers just in case we see them in Lansing this season: - Power-hitting shortstop Logan Davidson - Power-hitting shortstop Jeremy Eierman Today, let's meet 2019 fourth-rounder Kyle McCann, who is not a power-hitting shortstop. He's a power-hitting catcher.
Lugnuts announce staff additions and promotions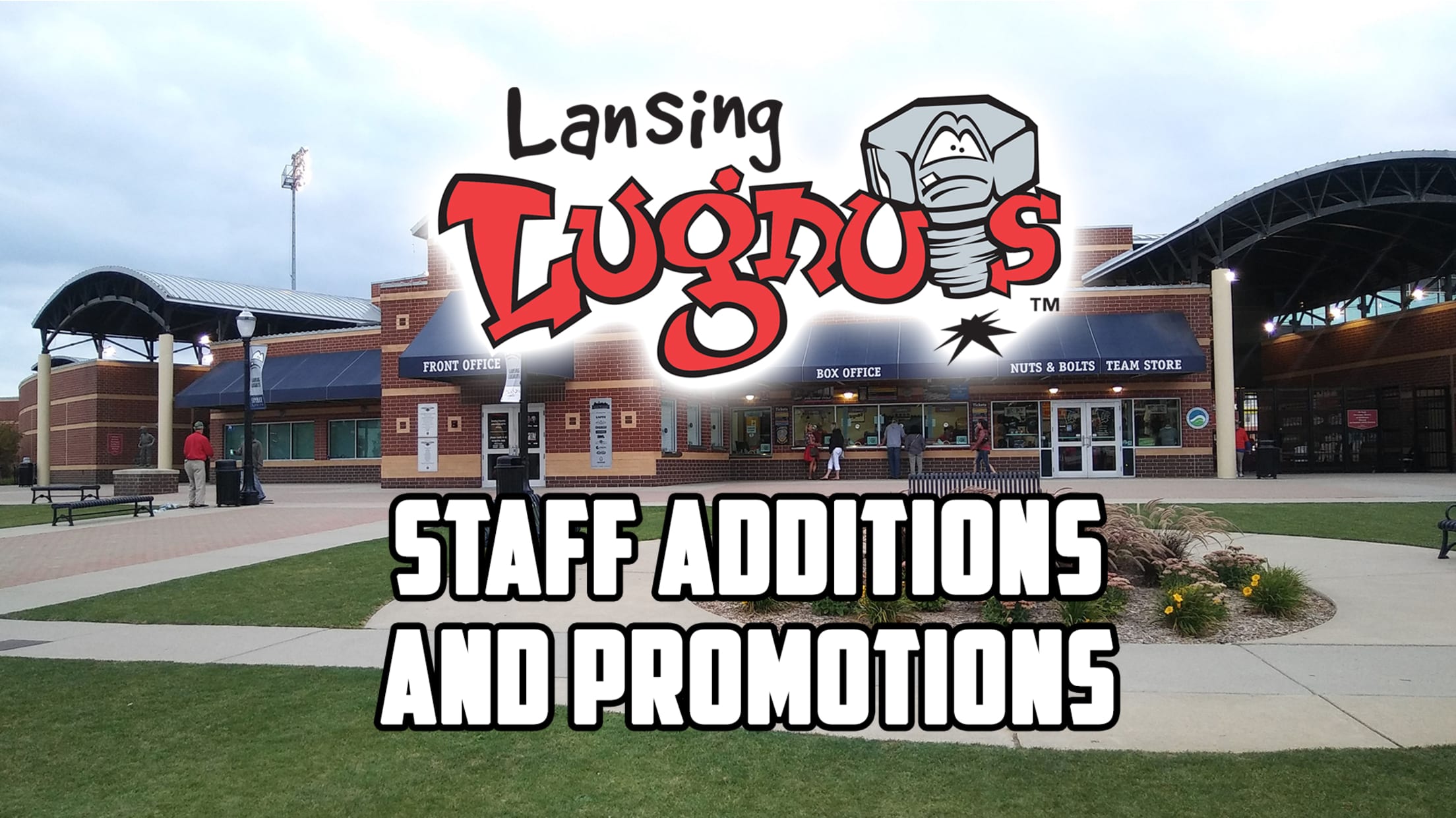 LANSING, Mich. – The Lansing Lugnuts today announce the addition of two staff members and five promotions, as the team prepares for the 2021 season beginning May 4th at Jackson® Field™. Bri Pfeil is promoted from Director of Finance to Vice President of Finance. Hailing from Tucson, Ariz., Bri joined
Oakland A's Prospect Preview: Jeremy Eierman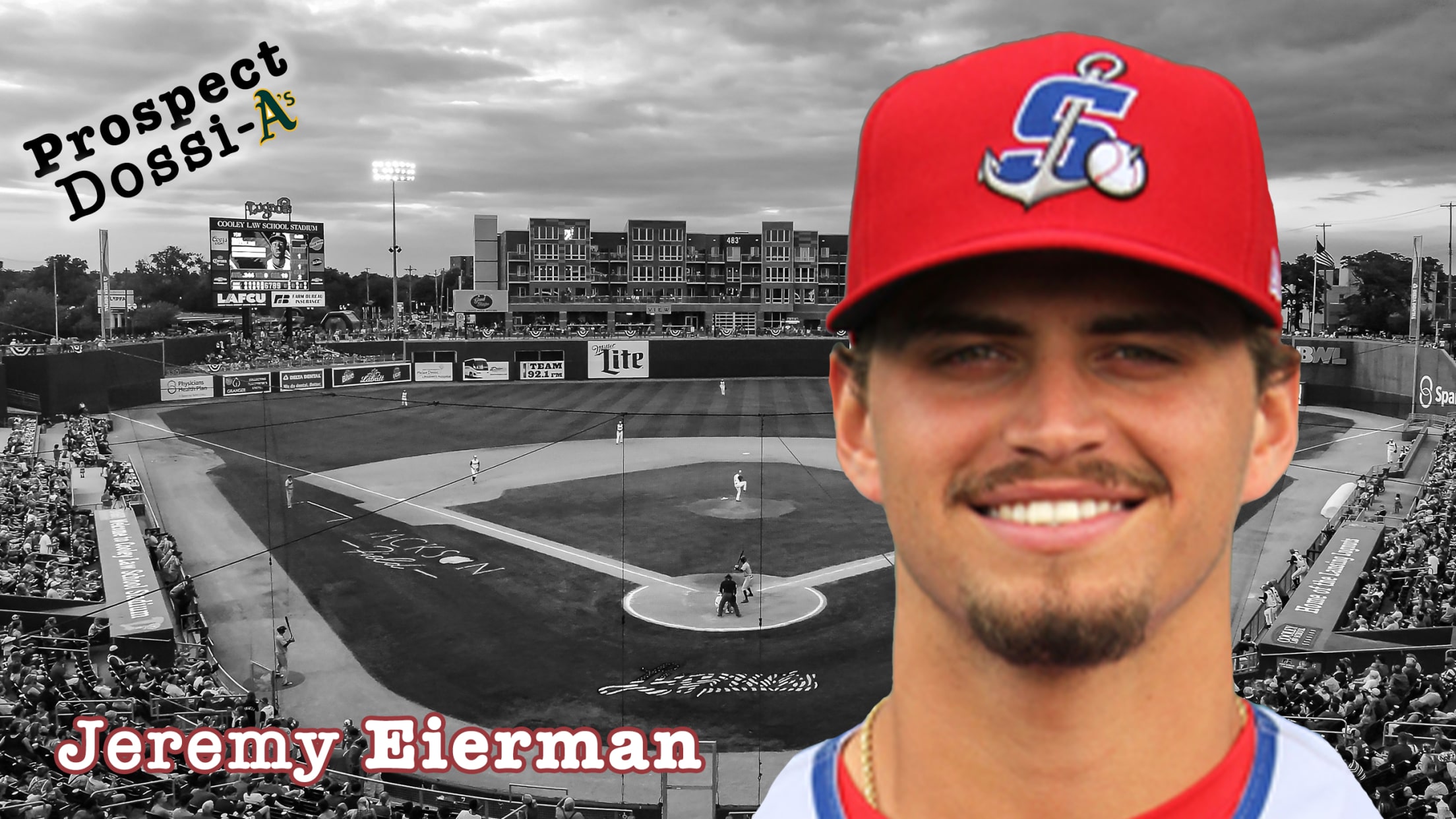 Welcome to the second in a series previewing Oakland Athletics prospects whom we might see in Lansing this season, getting to know our future stars! The first Prospect Preview spotlighted shortstop Logan Davidson, who's doing good things in Athletics spring training, including an inside-the-park home run. Oakland A's manager Bob
Planning a pickoff throw? Read this first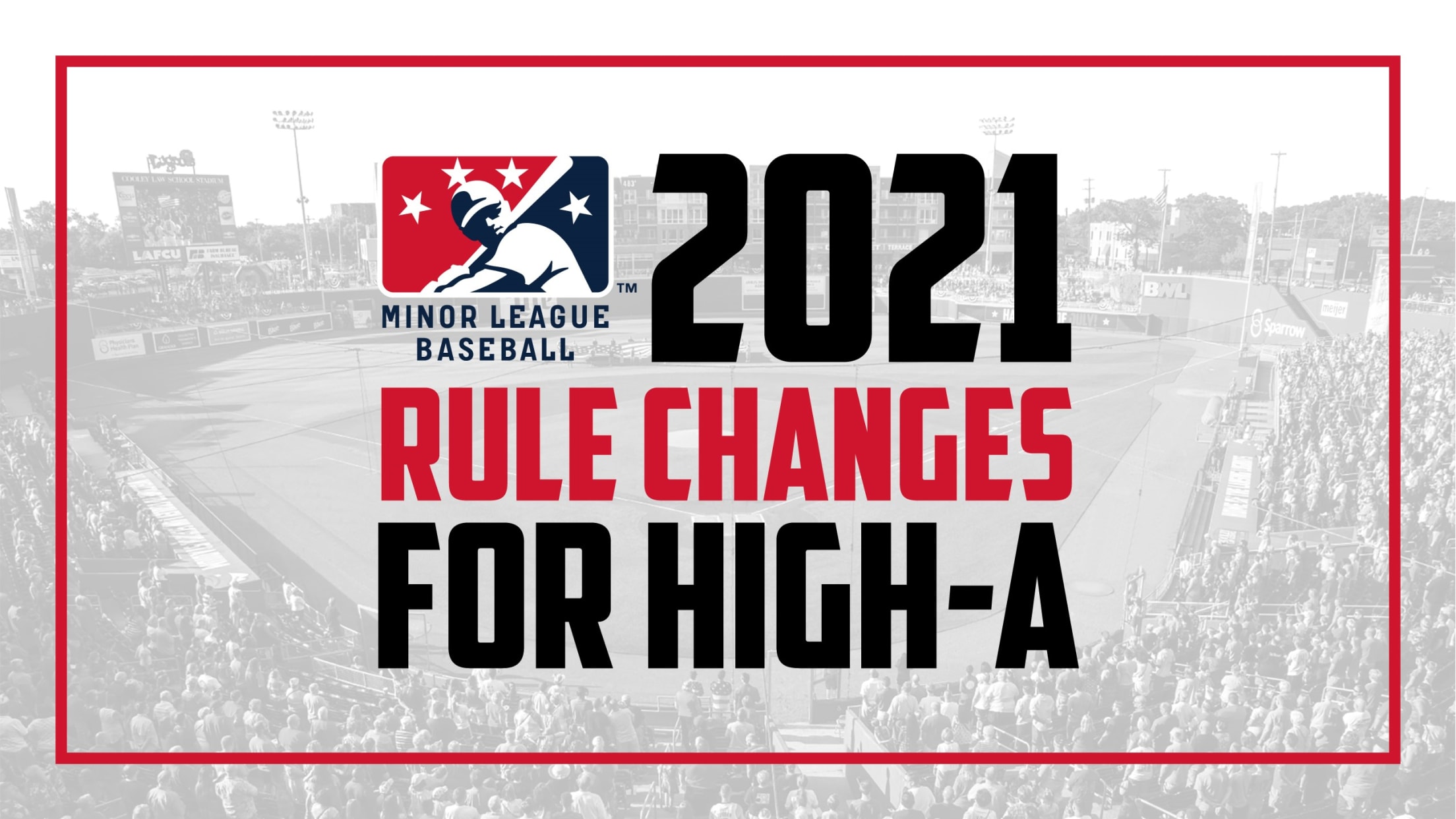 Experimental rule changes involving the Lansing Lugnuts and Minor League Baseball are worth paying attention to. Last year, the Major Leagues announced two controversial rule changes: doubleheaders would feature seven-inning games instead of nine-inning games, and in extra-inning games, a runner would be placed at second base to start the
Oakland A's Prospect Preview: Logan Davidson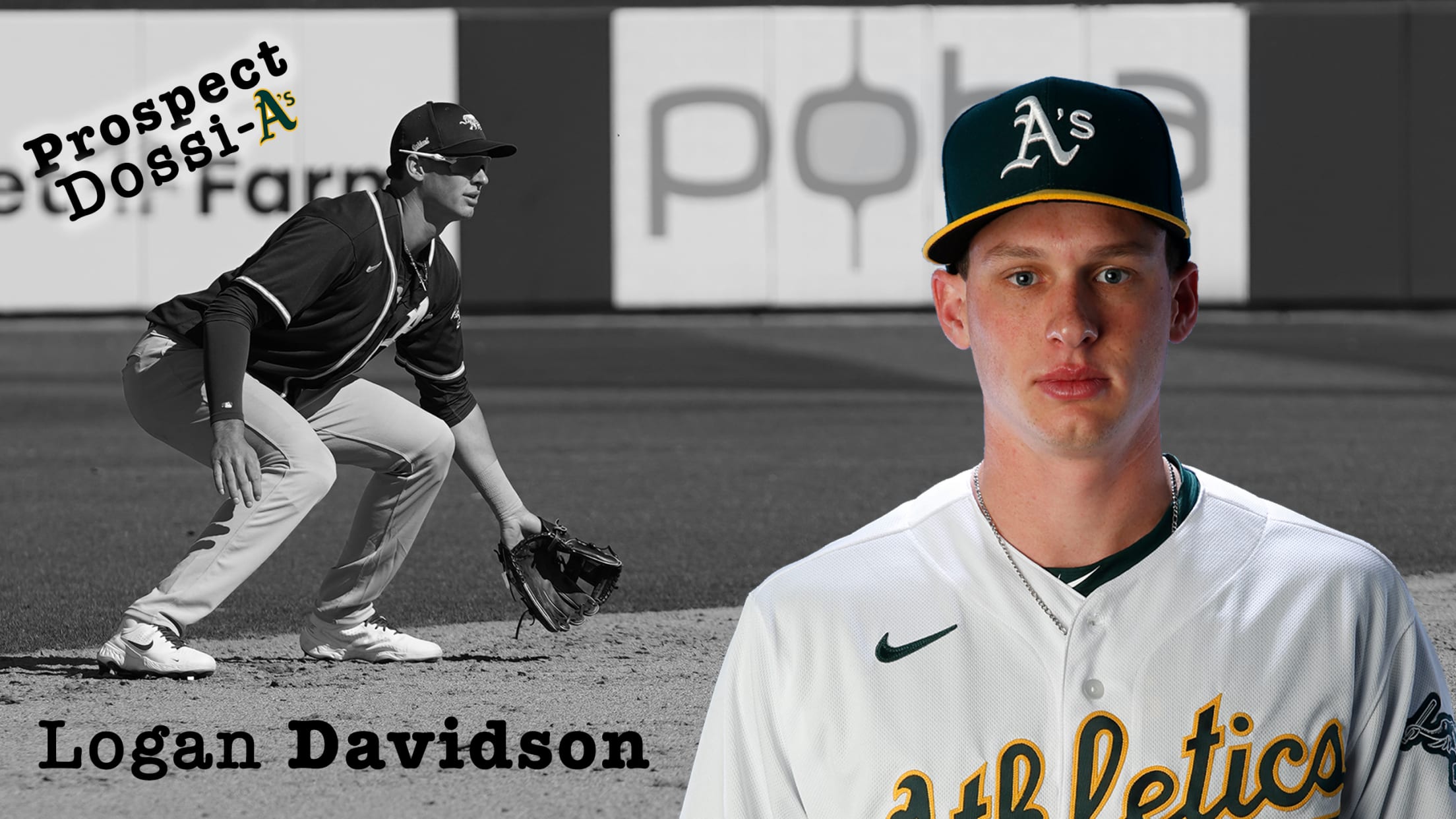 With the Lansing Lugnuts newly affiliated with the Oakland Athletics, it's time to start learning the A's top prospects who might be dropping by in the near future. Starting today and running every week until the release of the Lugnuts' Opening Day roster, we'll introduce you to a potential 2021
The 59 Lugnuts competing in Spring Training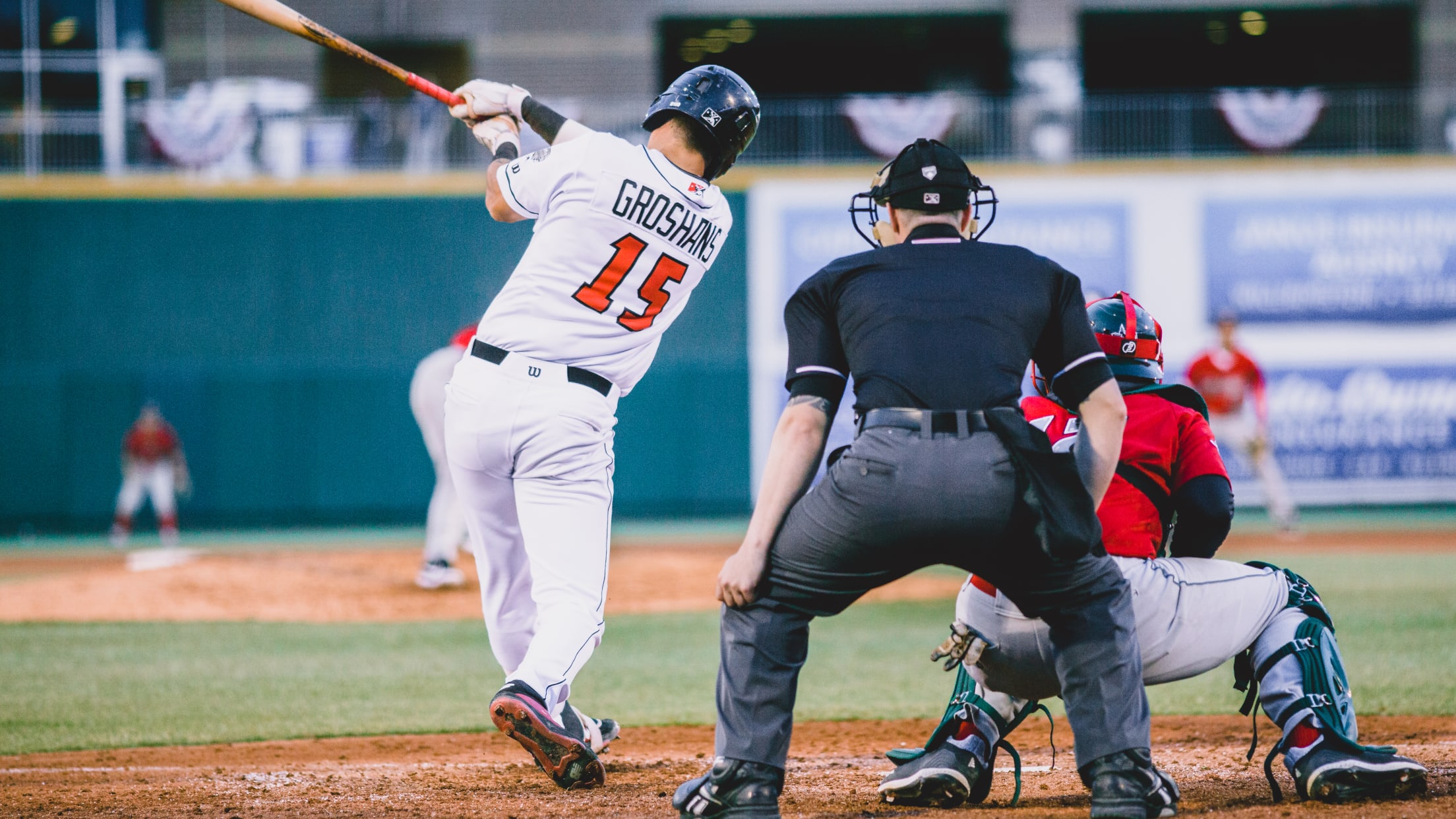 The pictured Jordan Groshans is one of a number of Lansing Lugnuts in Spring Training looking to make a name for themselves on 21 different Major League teams. 59 are listed below, and we'll continually update this list should players change clubs or new players emerge. If you spot any
Trio of former Lugnuts impress in Spring Training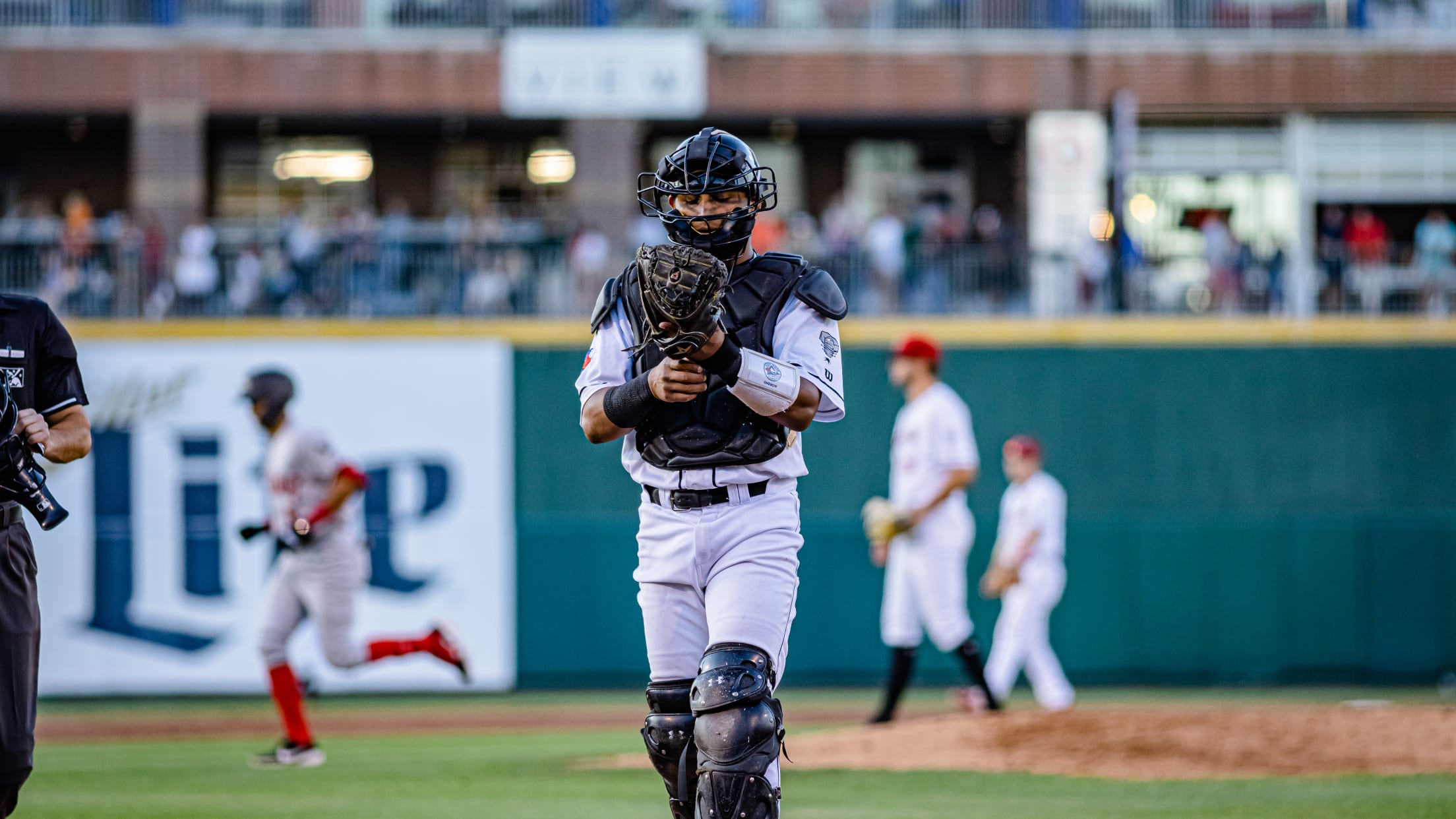 Best throwing arm for a catcher. Best spin rate for a curveball. Highest average fastball velocity. Three former Lugnuts -- Gabriel Moreno, Joey Murray and Nate Pearson -- are currently leading each and every player in Spring Training in these categories, as spotlighted in an MLB.com article by Sam Dykstra.
1999 All-Star catcher Goldbach killed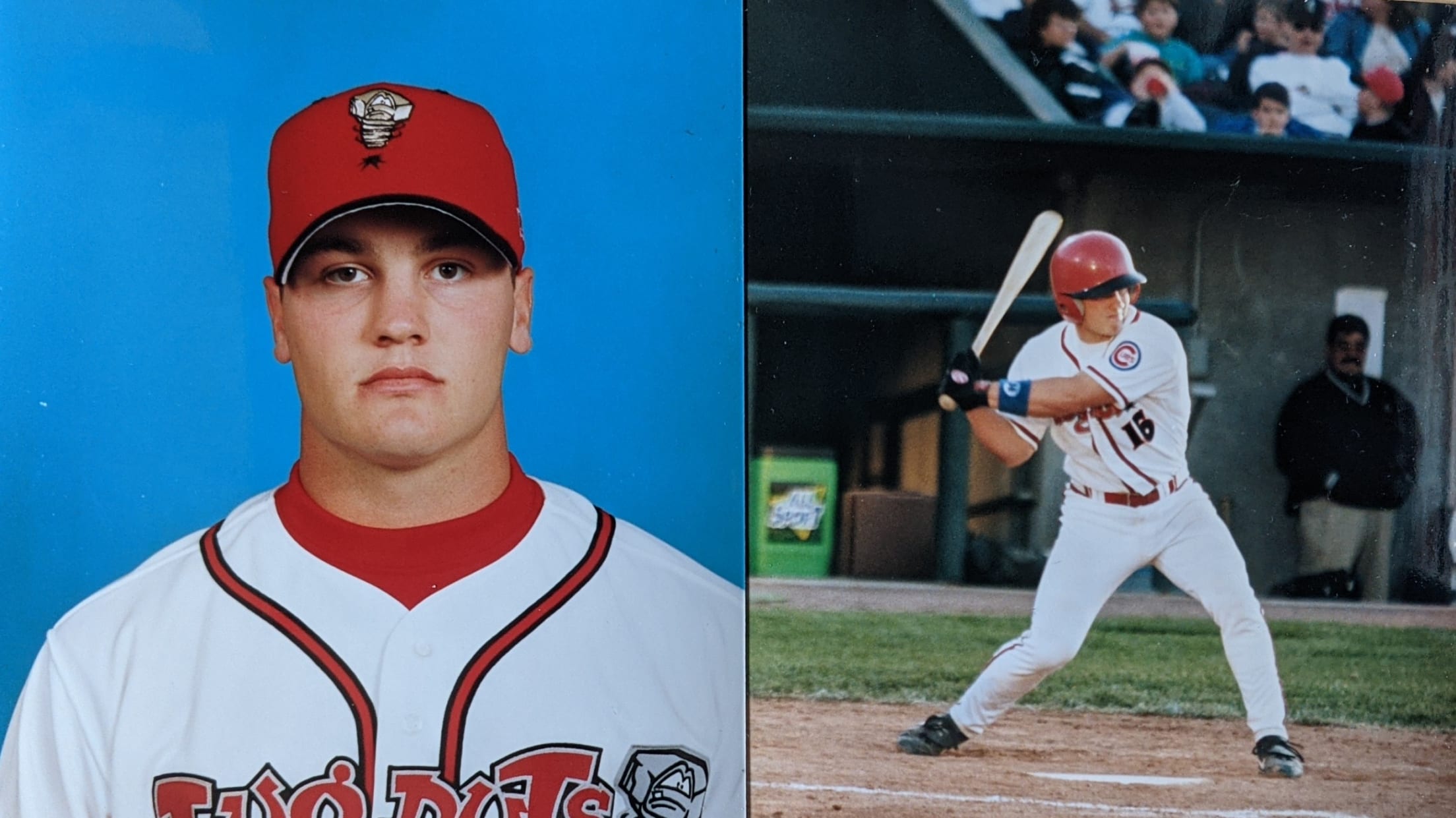 Sad news from North Carolina over the weekend: On Sunday night, Jeff Goldbach was allegedly shot and killed by a neighbor. Goldbach had been drafted by the Chicago Cubs in the 2nd round out of high school in 1998. A year later, as a 19-year-old, he starred at catcher for
Starting Lug-Notes: Spartans open up, Clark joins Nuts staff, and healthy Mayza returns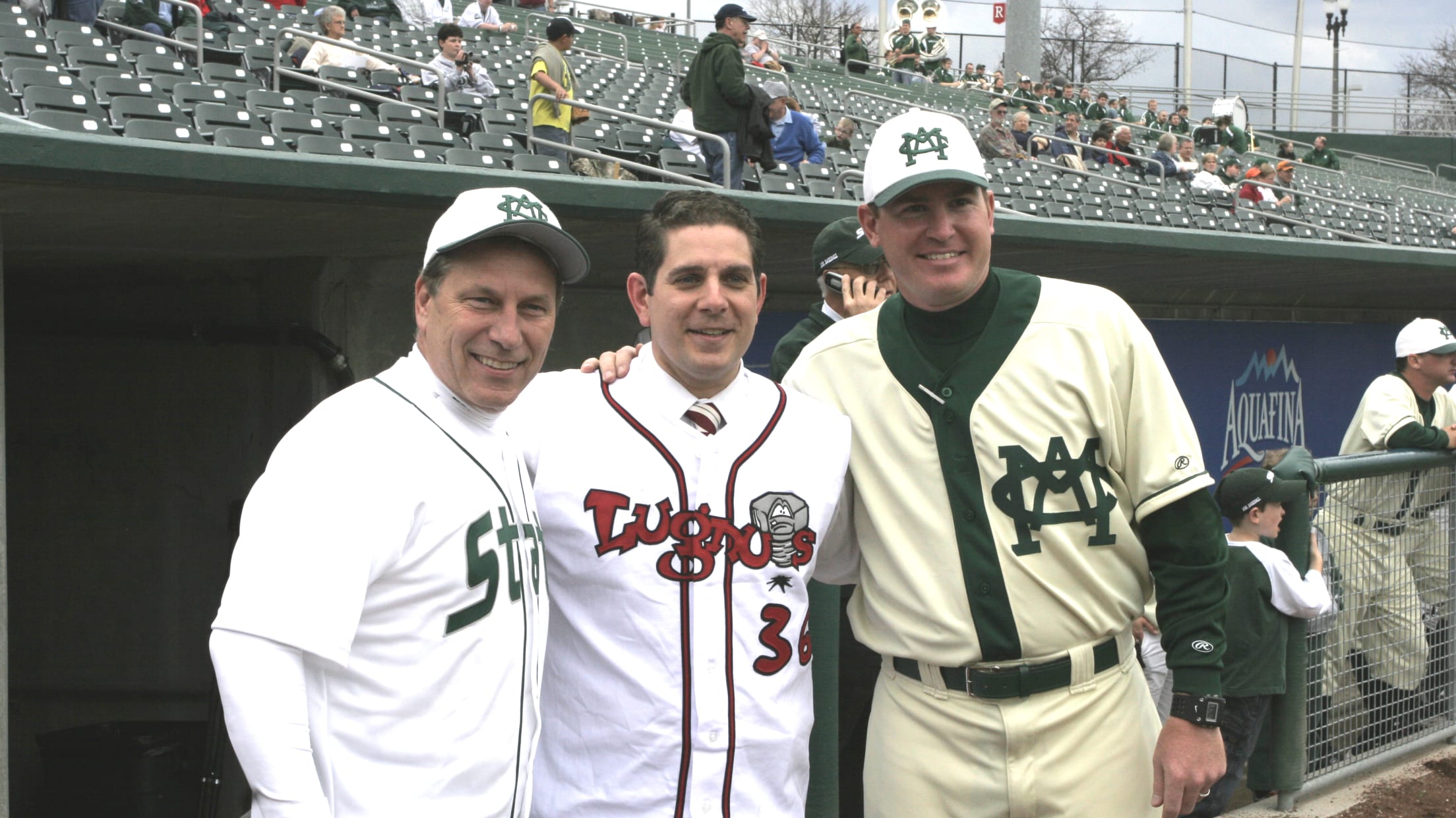 That photo is from the very first Crosstown Showdown, played on April 3, 2007, as a celebration of baseball for Lansing and East Lansing. 6,223 fans attended, watching Michigan State score two runs in the ninth inning and bring the potential go-ahead run to the plate, only to see Julio
The Voice of the Turtle is Heard in 2021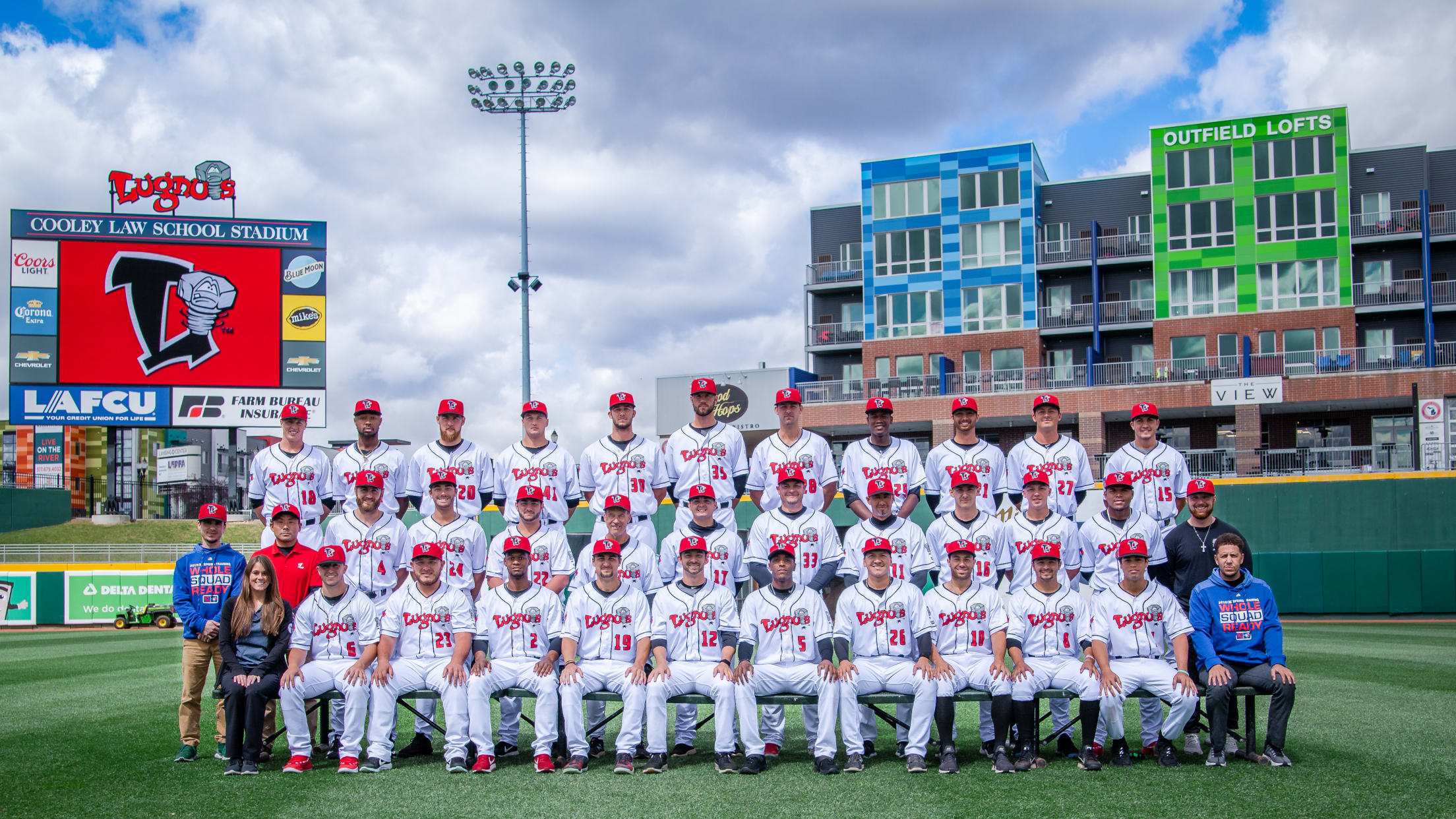 We are 64 days away from May 4th, the scheduled date of Lansing Lugnuts Opening Day. Temperatures soared into the 50s this weekend in Mid Michigan, and they'll continue to climb next weekend. Spring is on the horizon. More importantly, Spring Training baseball is here. As Ernie Harwell used to
Lugnuts unveil 2021 schedule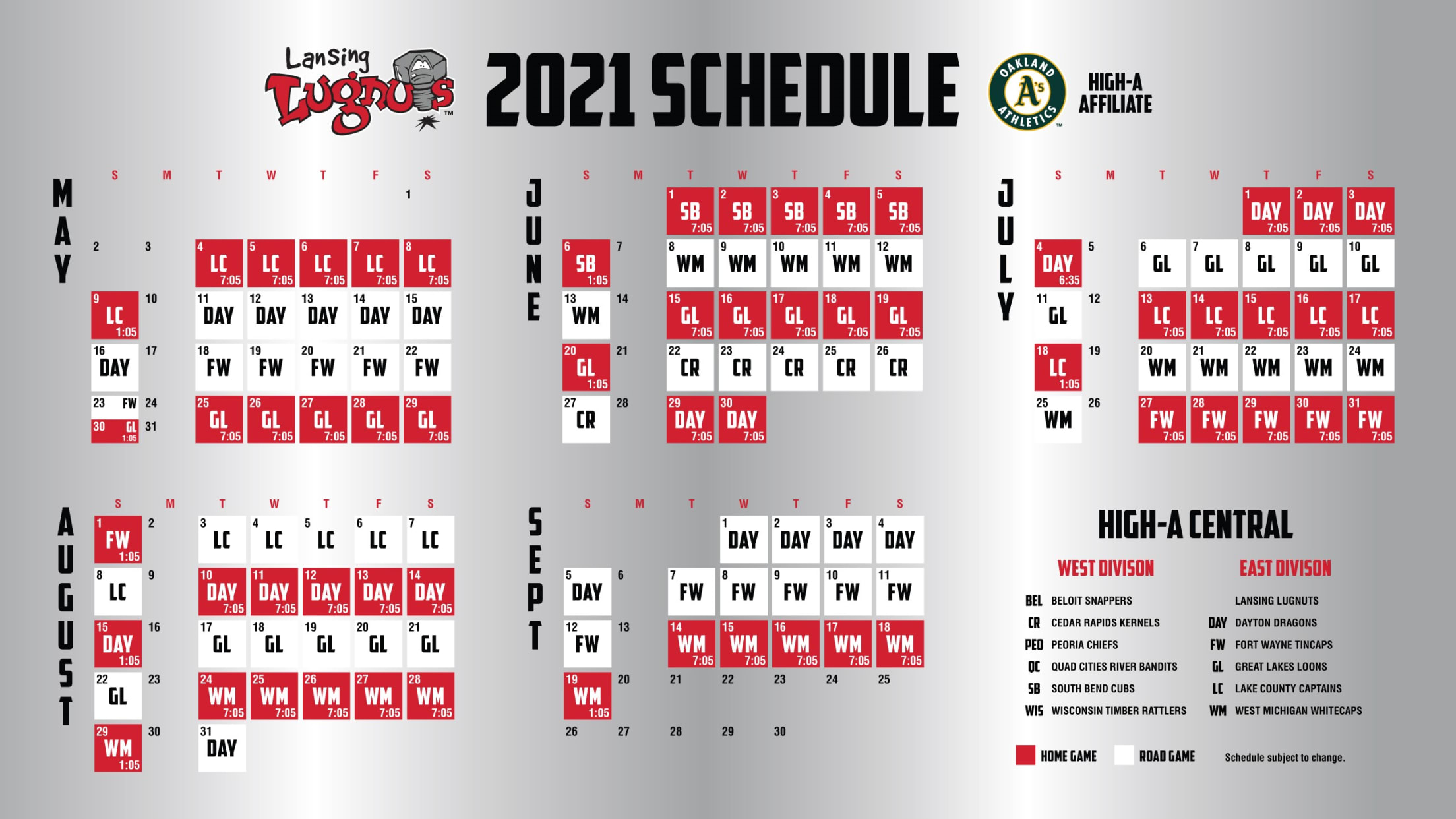 LANSING, Mich. – The Lansing Lugnuts, High-A affiliate of the Oakland Athletics, are proud to reveal the schedule for their 25th season, beginning with Opening Day on Tuesday, May 4th, at Jackson® Field™ and continuing through the season finale on Sunday, September 19th. The schedule will see the Lugnuts play
Lugnuts officially become A's High-A affiliate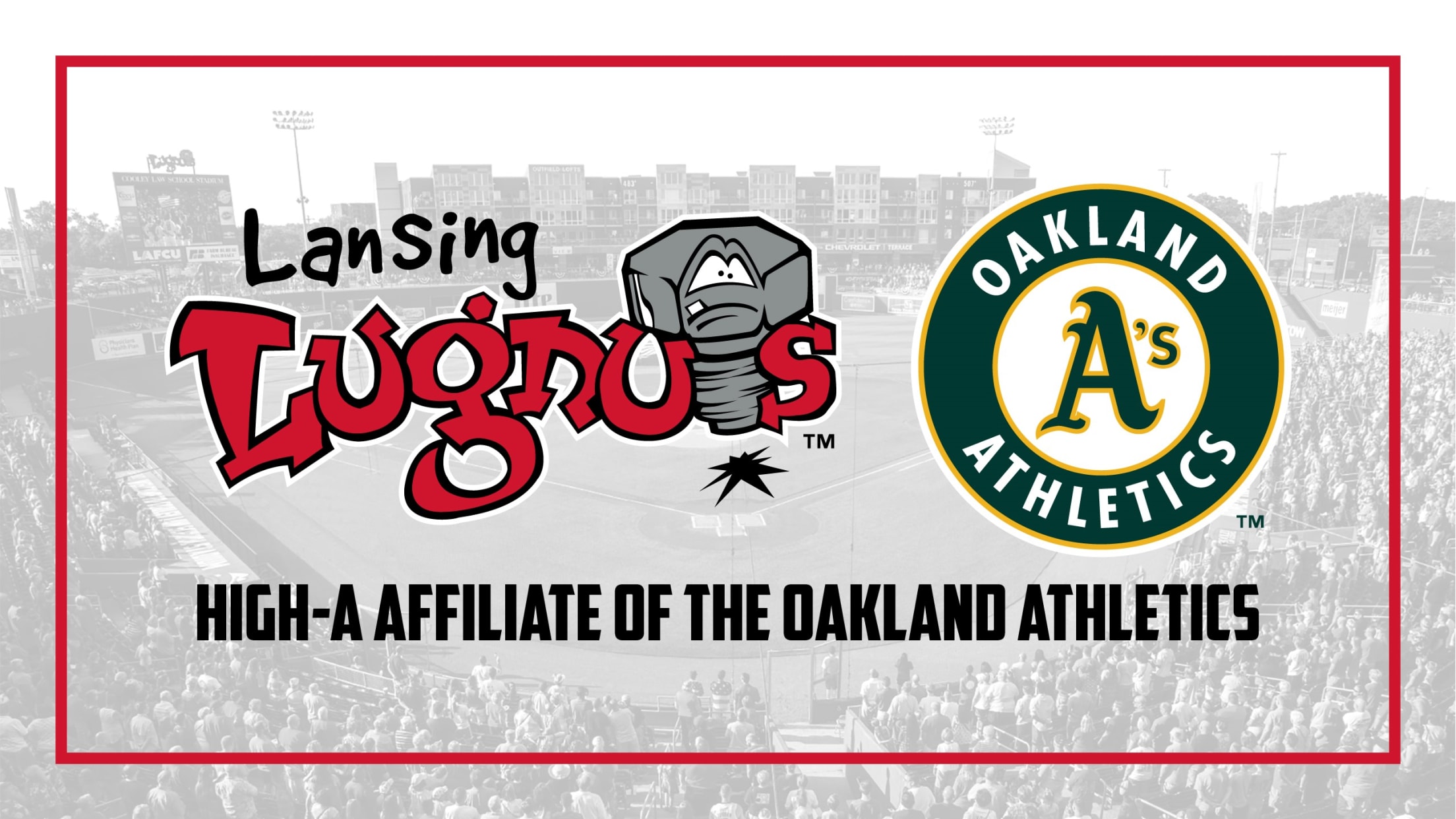 LANSING, Mich. - The Lansing Lugnuts have signed the Player Development License (PDL) to become the new High-A Central League affiliate for the Oakland Athletics, with the 10-year agreement going into effect as of Wednesday, February 10th. "We are proud to make this official: We are partnering with the Oakland
A's announce High-A coaching staff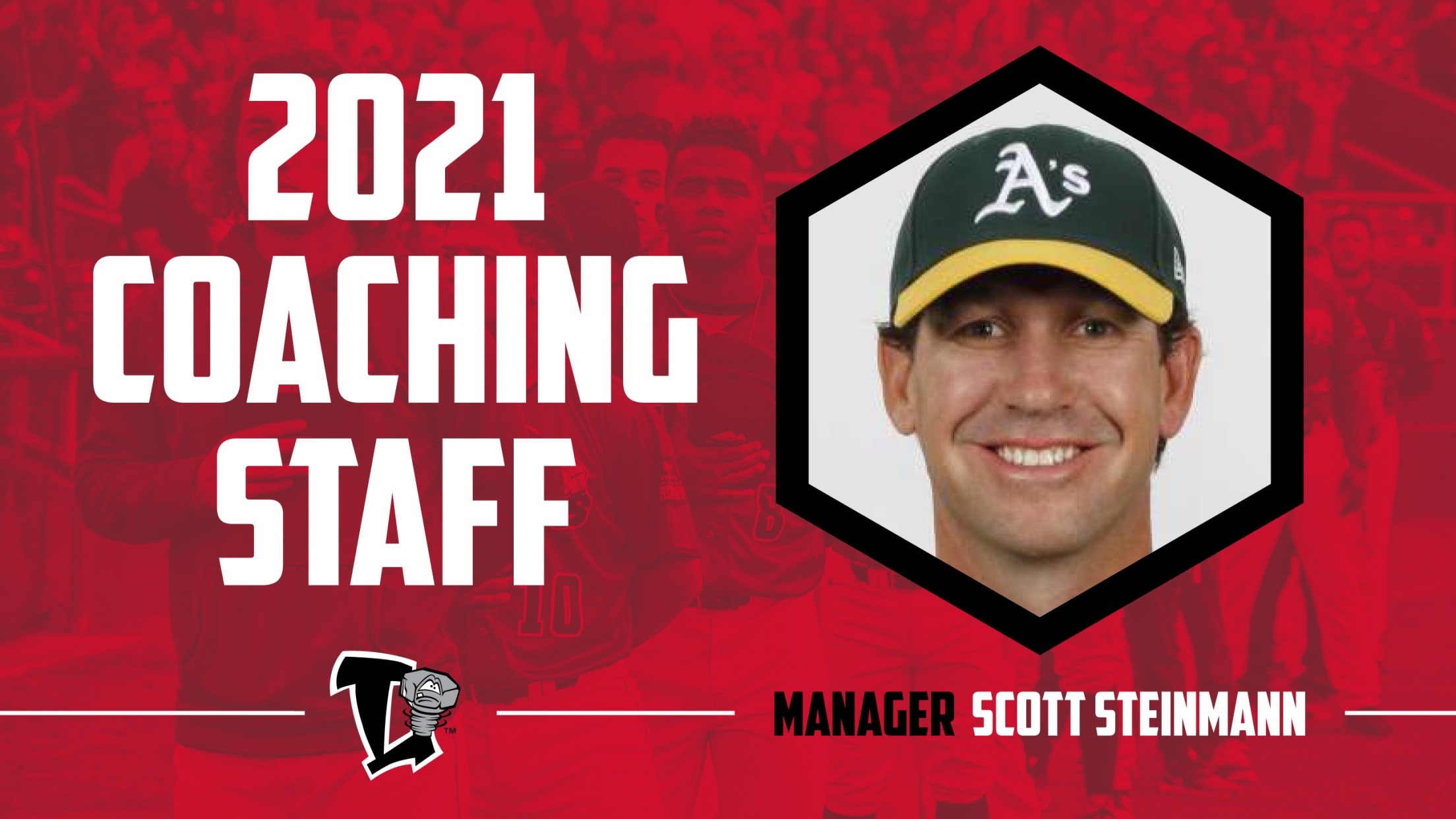 LANSING, Mich. – The Oakland Athletics released their 2021 Minor League coaching staffs today, with Scott Steinmann set to manage the A's High-A affiliate. The A's invited the Lansing Lugnuts to be their High-A Midwest League affiliate on December 9th, which would move the Lugnuts up a Minor League level
Lugnuts invited to advance a grade, move to A+ with the A's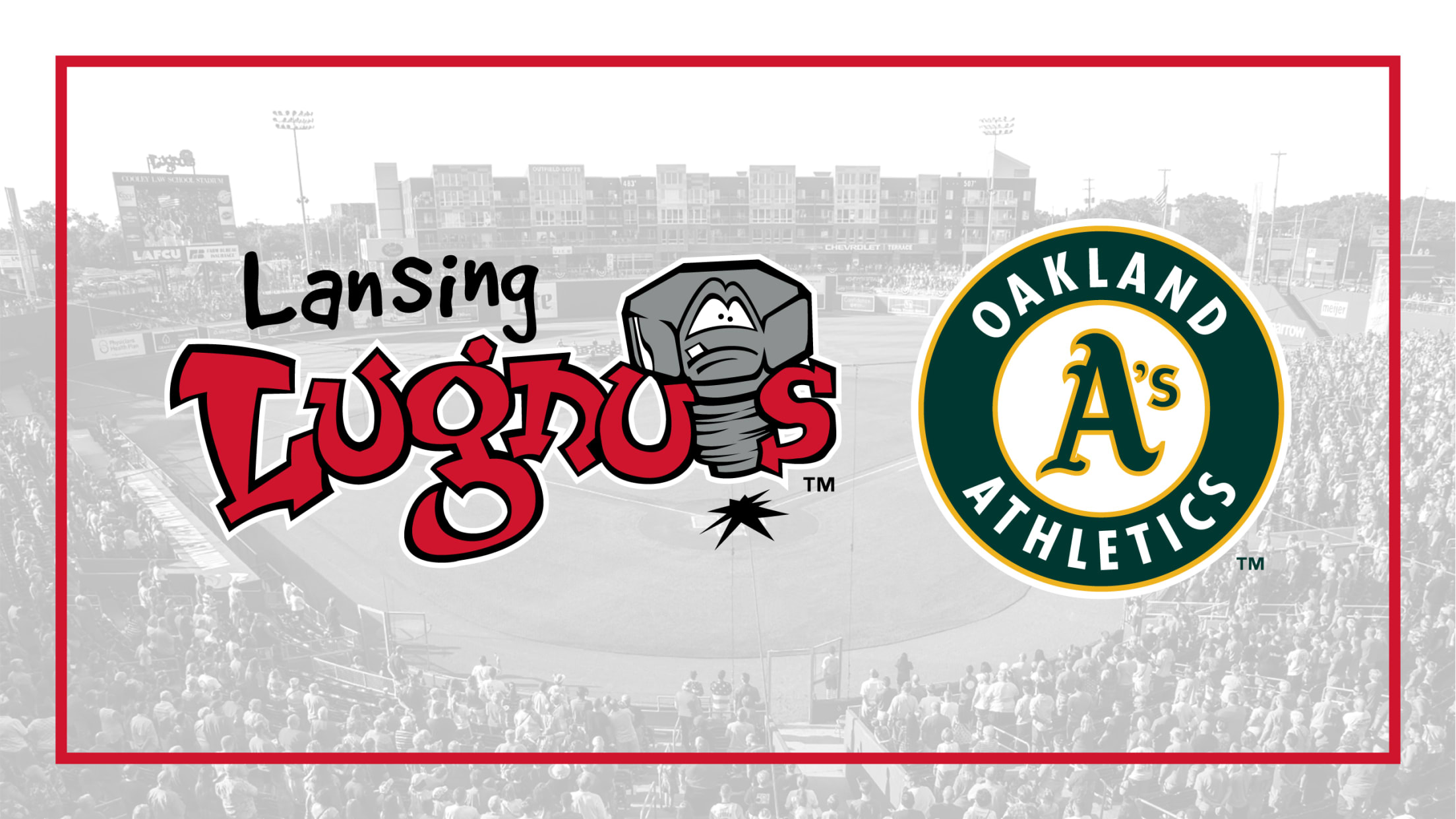 LANSING, Mich. – As part of the reorganization of Minor League Baseball entering the 2021 season, the Lansing Lugnuts today announced that they have received an invitation to partner as the new High-A Midwest League affiliate of the 2020 American League West champion Oakland Athletics. "This would be an exciting
A Lugnuts Fan's Guide to the World Series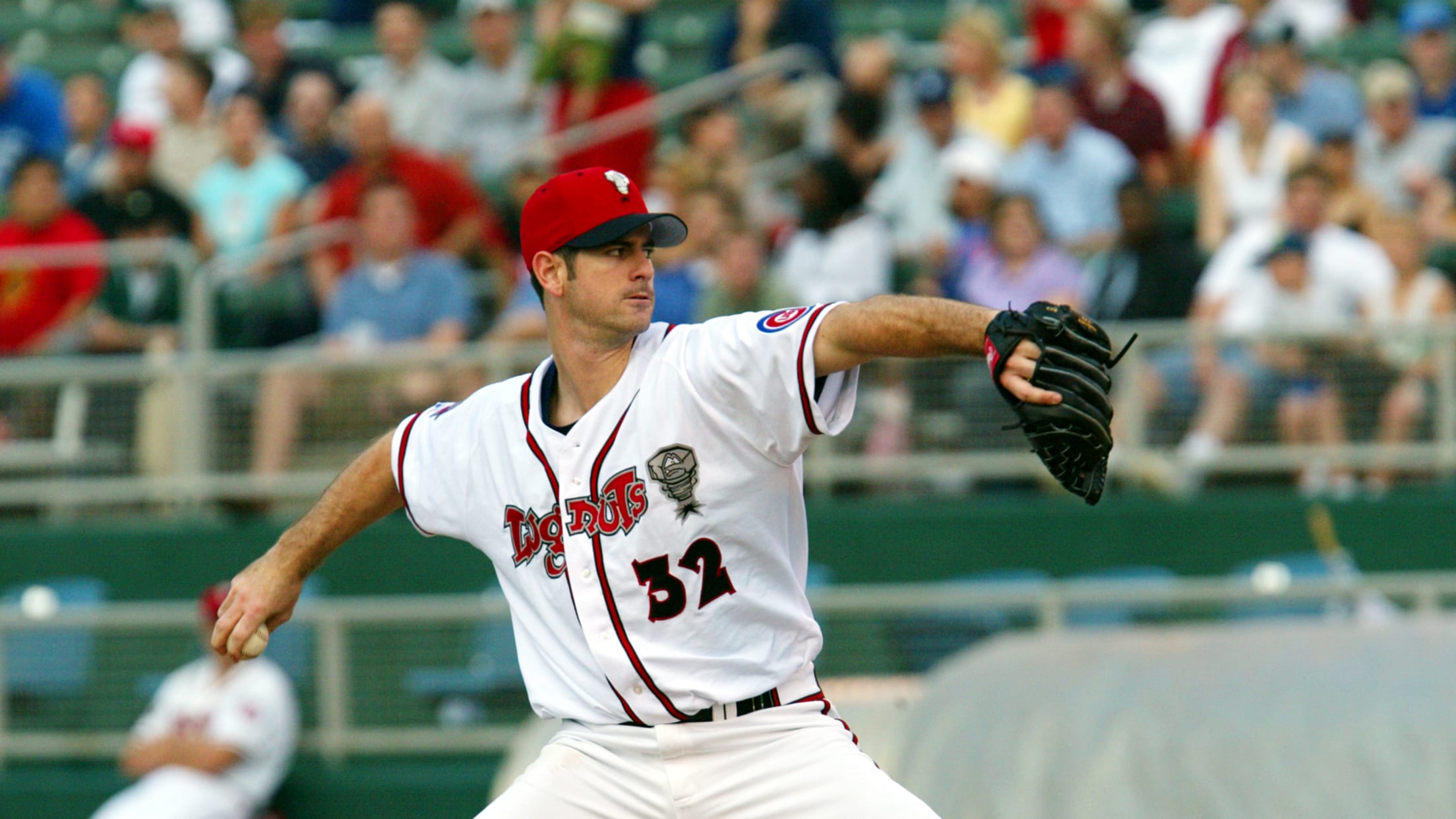 The 2020 World Series pairs the two best teams in baseball: the Tampa Bay Rays, who finished with an American League-best 40-20 record, and the Los Angeles Dodgers, who led the National League with a 43-17 mark. Both teams have affiliates in the Midwest League's Eastern Division, Tampa Bay with
Lugnuts to hold Prospect Camp on Sunday, October 25th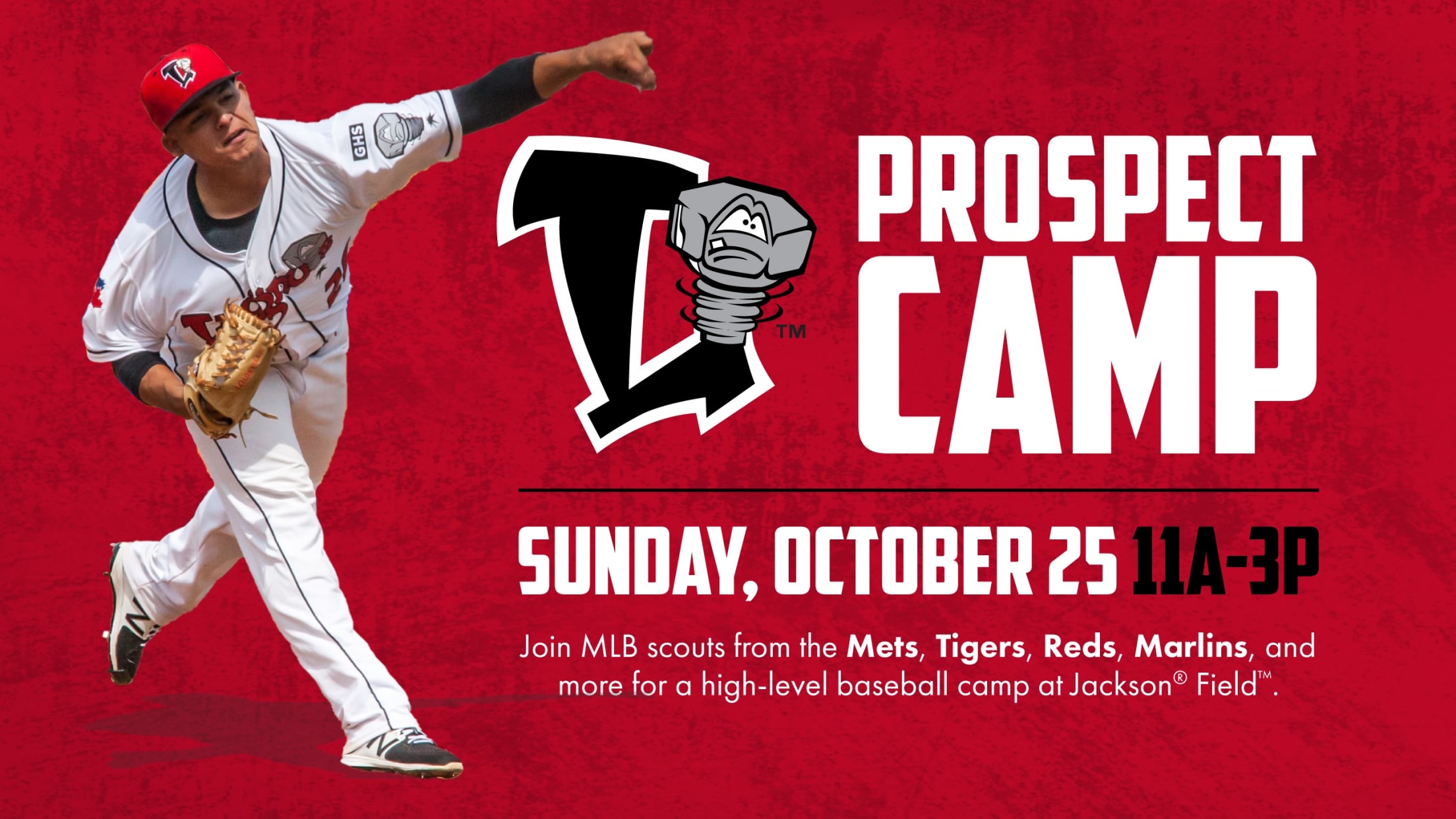 At Lugnuts Prospect Camp, players will have the opportunity to participate in a high-level baseball camp conducted by Major League Baseball scouts and NCAA and NJCAA coaches.
Lemonade League returns for Oct. 23 Fall Classic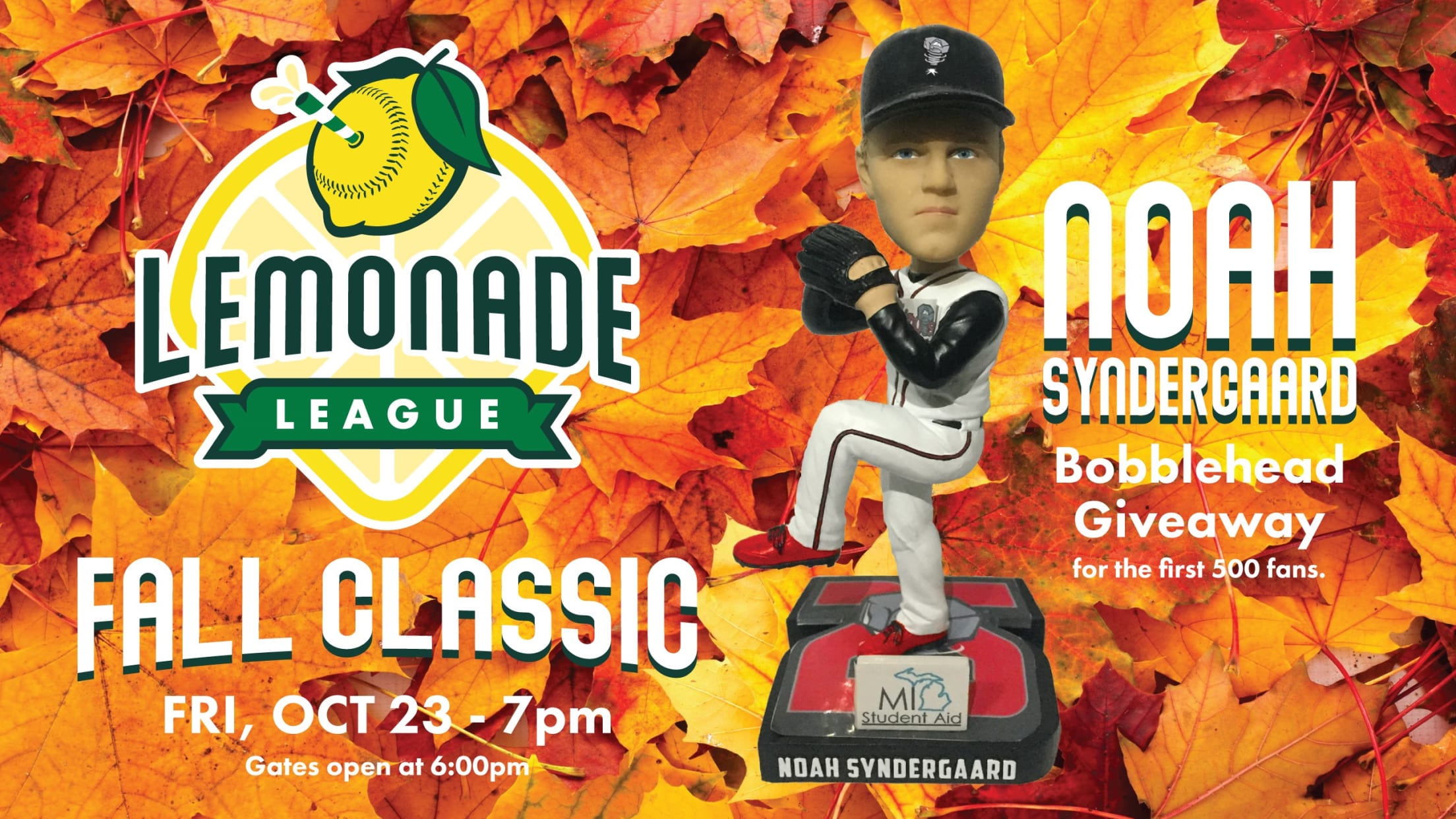 LANSING, Mich. – Following a successful Lemonade League during the summer, the Lansing Lugnuts announced today that a Lemonade League Fall Classic will be held at Jackson® Field™ at 7 p.m. on Friday, October 23rd. Tickets are available HERE, by calling the Lugnuts at (517) 485-4500, or via email at