Shaheen Cadillac Club
It doesn't get any better than this!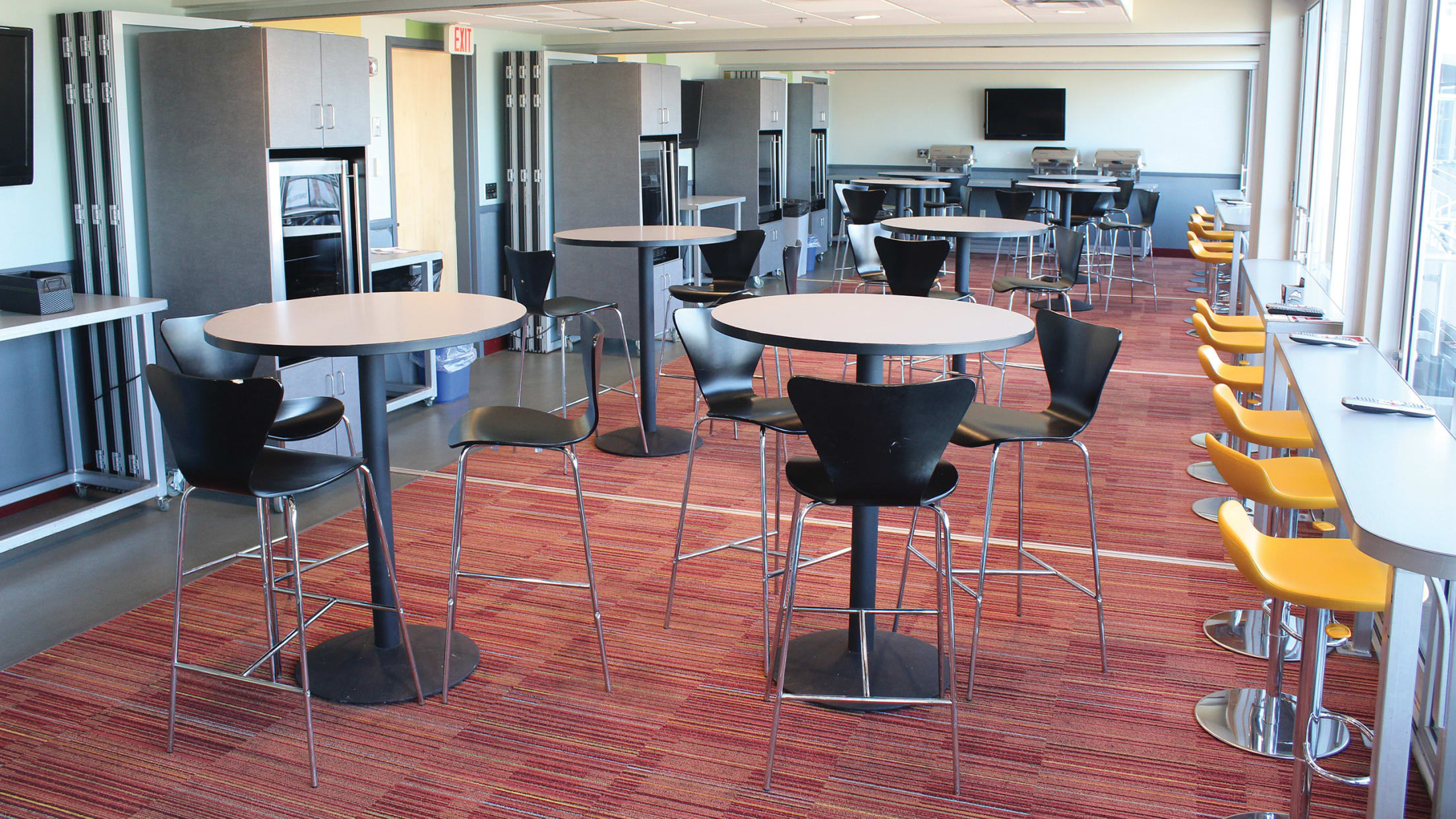 The most exclusive spot in Jackson® Field™ is inside one of our fabulous luxury suites. Pamper yourself and your group of 20 to 100 people! For the ultimate luxury experience, it doesn't get any better than this!
Accommodate 20 guests in a single suite or up to 100 in quintuple suite
Fully furnished suite with air conditioning and heat
Custom suite menu with an incredible array of entrees, appetizers and seasonal specialties, not to mention our wine list and dessert cart
Indoor and outdoor balcony seating overlooking the field
Single suite includes 20 tickets and 2 parking passes
Access to The Clubhouse, our exclusive suite-level bar
*• ALL LAFCU Fireworks Games: $775 *
• April Games: $425
• May-August Games: $625
Food & Beverage additional. 10% Deposit required within 14 days of reservation.
Questions? Contact Lugnuts Director of Ticket Sales Nick Bertoia at [email protected] or 517-827-2598 or Group Sales Manager Marcos Martinez at [email protected] or 517-827-2584.