Corona's Walk-Off Sends Tourists Past IronBirds
Asheville Earns Their First Walk-Off Win of the Year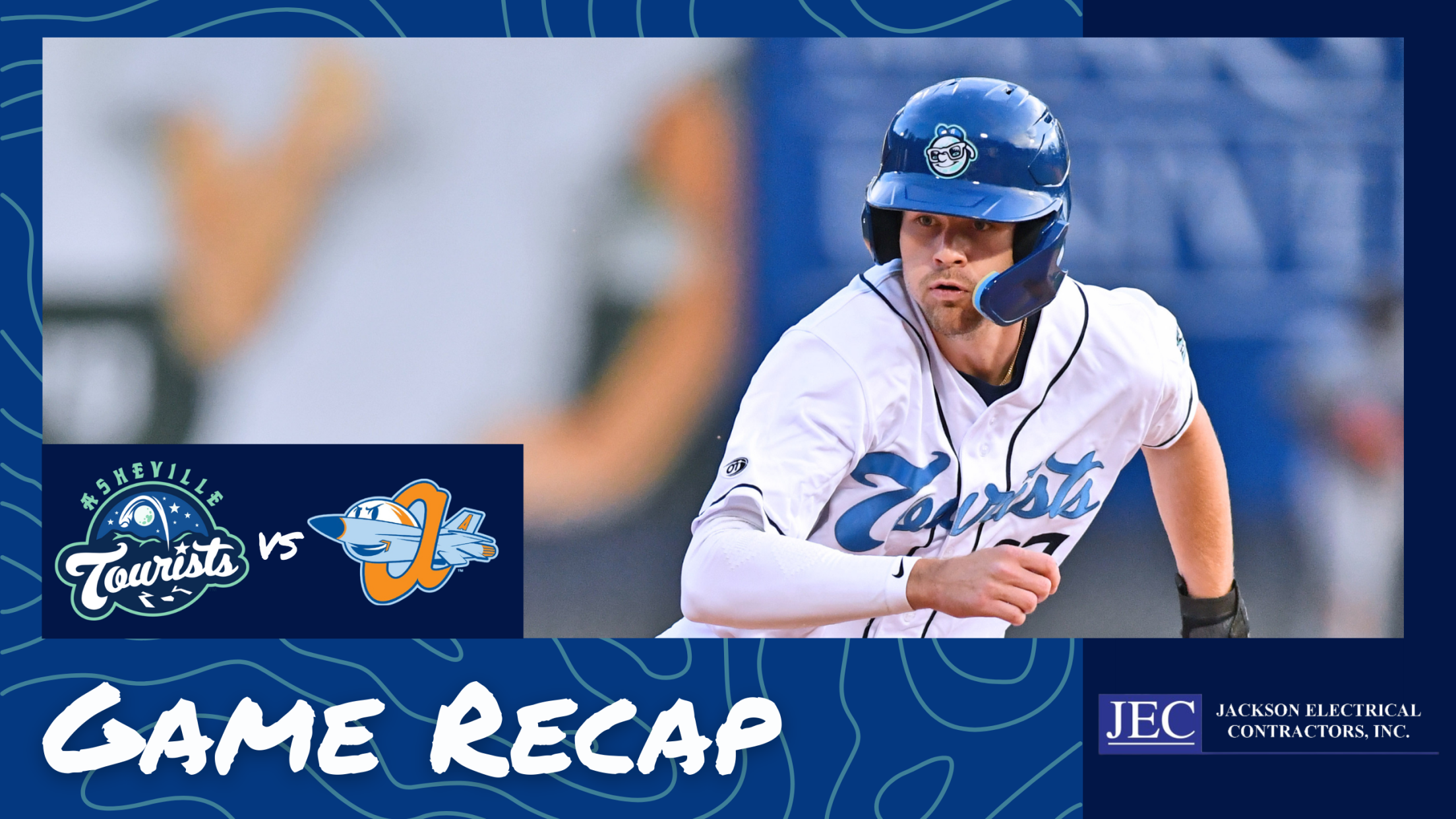 ASHEVILLE- The Asheville Tourists entered the bottom of the ninth inning deadlocked with the Aberdeen IronBirds 6-6. Chad Stevens drew a leadoff walk, went to second on a groundout, and then stole third. Kenedy Corona stepped to the plate and delivered a game-winning RBI single to left-centerfield for an Asheville
ASHEVILLE- The Asheville Tourists entered the bottom of the ninth inning deadlocked with the Aberdeen IronBirds 6-6. Chad Stevens drew a leadoff walk, went to second on a groundout, and then stole third. Kenedy Corona stepped to the plate and delivered a game-winning RBI single to left-centerfield for an Asheville 7-6 walk-off victory.
The Tourists built a 4-0 lead early in the game. JC Correa drove in Luis Guerrero with an RBI single in the first. A.J. Lee belted a two-run Home Run in the second inning and Stevens crossed the plate on a wild pitch in the third.
Aberdeen struggled against Asheville's starting pitcher, Chayce McDermott, over the first three innings. In the fourth, the IronBirds were able to rally for four runs and tie the game despite only two hits in the inning.
Asheville jumped back in front with a pair of runs in the fifth. Stevens broke the tie with an RBI single to score Zach Daniels. Miguel Palma also scored in the frame on a wild pitch. The IronBirds used a run in the eighth and another in the ninth prior to Corona's heroics.
Cole McDonald worked a pair of scoreless innings out of Asheville's bullpen while Christian Mejias earned his first win of the season with three innings pitched in relief. The Tourists pitching trio combined to strikeout 16 IronBirds hitters.
Tourists Game Recaps are presented by Jackson Electrical Contractors, Inc