Cyclones pitcher fans 10 in win over Hoppers
Hoppers catcher Endy Rodriguez hits 21st double of season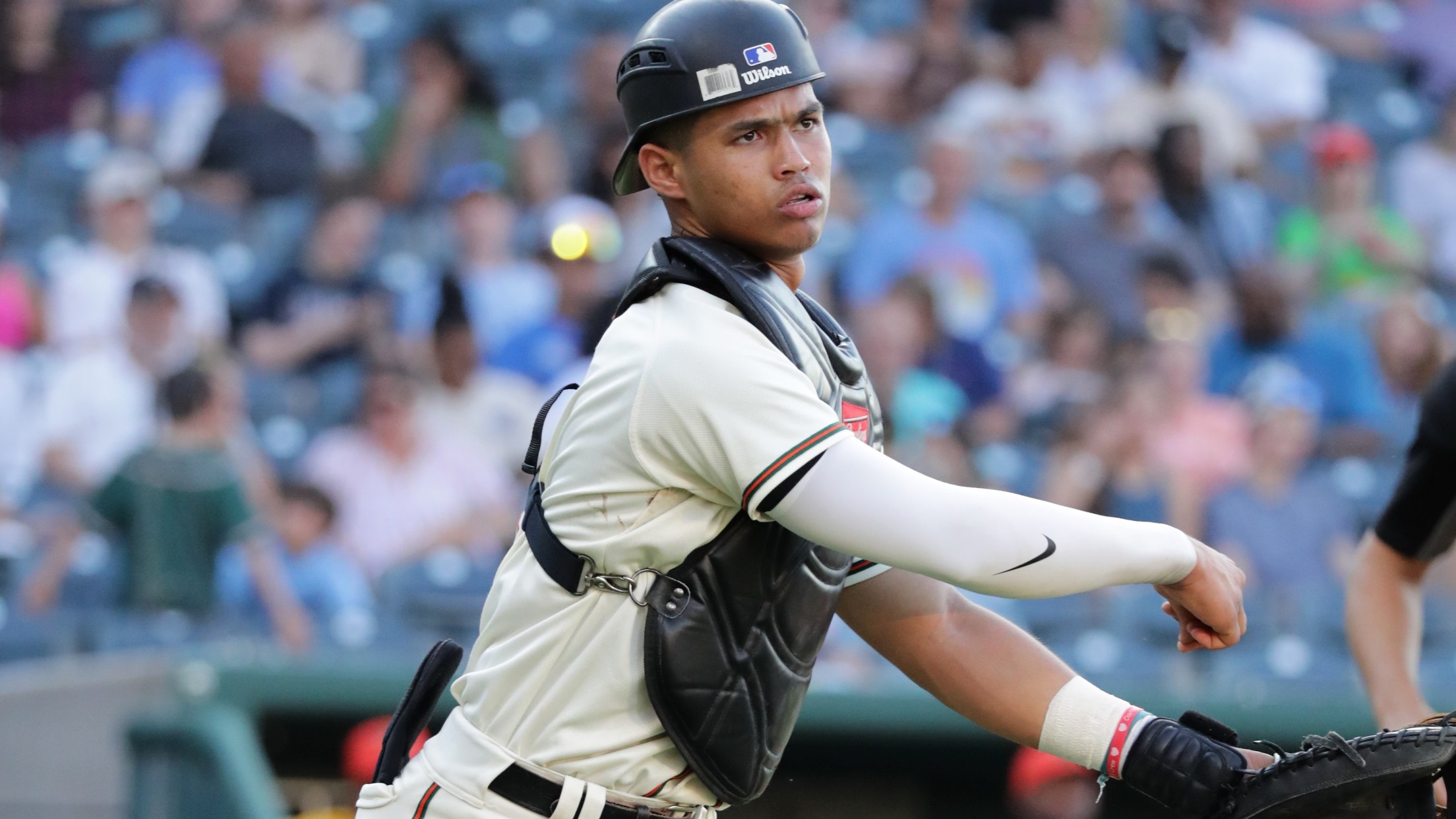 Greensboro Grasshoppers catcher Endy Rodriguez. (Derrick Brady/bcookmedia)
BROOKLYN ― Winning pitcher Dominic Hamel stuck out 10 and Nic Gaddis hit a two-run home run, leading the Brooklyn Cyclones to a 6-2 victory over the Greensboro Grasshoppers at Maimonides Park on Saturday night. Hamel (1-0) allowed one unearned run on two hits in six strong innings, lowering his
BROOKLYN ― Winning pitcher Dominic Hamel stuck out 10 and Nic Gaddis hit a two-run home run, leading the Brooklyn Cyclones to a 6-2 victory over the Greensboro Grasshoppers at Maimonides Park on Saturday night.
Hamel (1-0) allowed one unearned run on two hits in six strong innings, lowering his ERA to 2.70.
Right-hander Justin Meis (1-3) took the loss for Greensboro, giving up five earned runs on seven hits in 2⅔ innings.
Mike Jarvis went 1-for-3 with two walks and an RBI to lead the Hoppers, and Endy Rodriguez was 1-for-3 with a walk and his 21st double of the season.
Shortstop Francisco Acuna doubled and walked twice. Since July 4, Acuña has hit safely in six of seven games, going 8-for-24 (.333).
NOTES
Catcher Endy Rodriguez has hit safely in 27 of his last 33 games, going 33-for-101 (.327) with 14 doubles, three home runs, 21 RBIs and 19 runs scored. The versatile 22-year-old is rated by MLB Pipeline as Pittsburgh's No. 7 prospect, and he has played four positions ― catcher, first base, second base and left field ― this season.
Second baseman Dariel Lopez has hit safely in 26 of his last 29 games, going 42-for-122 (.344) with six home runs, six doubles, 20 RBIs and 21 runs scored. He has 12 multi-hit games in that span.
In 25 games since June 1, utility player Ernny Ordoñez has gone 24-for-98 (.245) with eight home runs, six doubles and 25 RBIs.
In his career at the News & Record, journalist Jeff Mills won 10 national and 12 state writing awards from the Associated Press Sports Editors, the Society for Features Journalism, and the N.C. Press Association.