End of an Era: Miss Lou Lou Gehrig Dies
Hoppers iconic bat dog a ballpark staple since 2012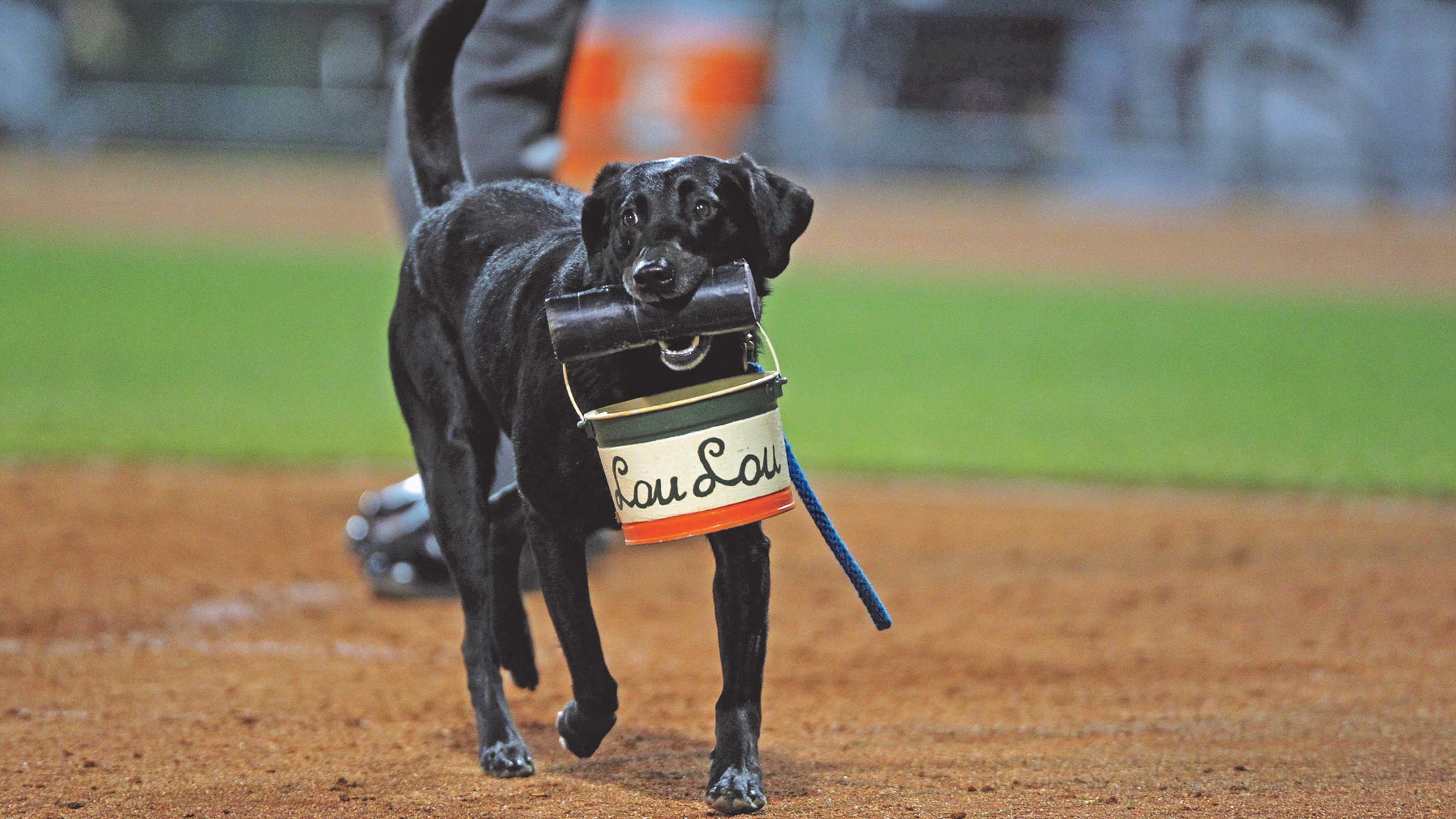 GREENSBORO, NC (October 13, 2020) – The Greensboro Grasshoppers sadly announce that Miss Lou Lou Gehrig, the organization's last Labrador Retriever who served as bat dog for 8 seasons, died Monday night after a brief illness. She was 9 years old. Lou Lou served as a bat and ball girl
2020 Minor League Baseball Season Canceled
No Professional Baseball in Greensboro for 1st Time since 1969
(Greensboro, NC) The Greensboro Grasshoppers, in conjunction with Major League and Minor League Baseball, announced today that the 2020 season has been officially canceled. "It is with much sadness that we make this announcement," said Grasshoppers President and General Manager Donald Moore. "We had hoped to play at least a
Hoppers End Partnership with CPI
Due to recent remarks made by a representative of CPI, Greensboro Baseball, LLC (d/b/a the Greensboro Grasshoppers) has ended their partnership with the company effective immediately.
Grasshoppers Announce 2020 Coaching Staff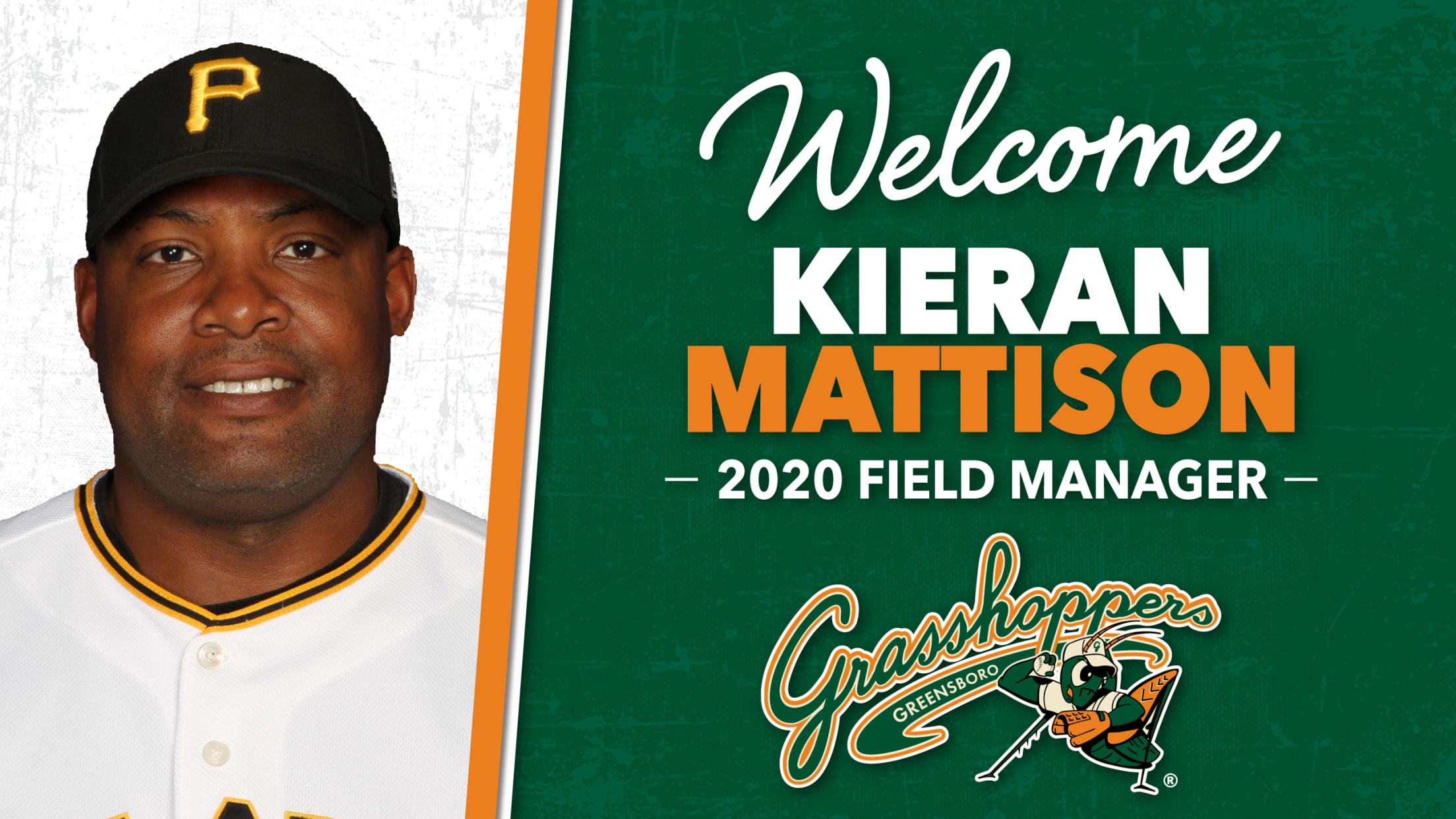 (Greensboro, NC) The Pittsburgh Pirates announced Kieran Mattison will be the new manager for the 2020 Greensboro Grasshoppers. Pitching coach Stan Kyles and hitting coach Jonny Tucker will join Mattison. Matt McNamee will be the Athletic Trainer and Adam Marso the strength and conditioning coach.Kieran Mattison is in his fourth season
Bill on Baseball: Koch Achieves 3-Homer Hat Trick
Grant Koch did something that a Hoppers' hitter hadn't accomplished in 12 years Friday night - hit three home runs in a game.The catcher, who came into the game with four home runs for the season, became the first Hoppers' batter to hit three in a game since Scott Cousins
Bill on Baseball: Hoppers Keep Big Picture in Focus
As players learn and grow through their first full season of pro baseball, so does a manager.The Hoppers lost their home finale Thursday night, 7-0 to Rome, and were officially eliminated from any chance at making the South Atlantic League playoffs. But the result of this one game didn't spoil
Bill on Baseball: Gardner, Bae, Macias Boost Hoppers
Will Gardner was very nearly perfect Wednesday night.The right-hander was called on for the save against Rome and responded by striking out the side to nail down a 6-4 Hoppers win. He threw 10 pitches, and nine of them were strikes."He almost got an "immaculate inning,"' said pitching coach Stan
Bill on Baseball: Hoppers Turn Tables with Shutout
Pitching and defense is a hard combination to beat and the Hoppers used it to their advantage Tuesday night.After dropping a 1-0 decision to Rome on Monday, they bounced back to beat the Braves 3-0. Four pitchers combined for the shutout with Steven Jennings picking up his seventh win of
Bill on Baseball: Playoff Hopes Dim for Hoppers
There are still seven games to play in the South Atlantic League season, and Hoppers manager Miguel Perez expects his team to compete hard in every one."We want to finish on a positive note," he said, after his club dropped a 1-0 game to Rome Monday night. "Whatever happens with
Bill on Baseball: Shutout Pitching Carries Hoppers
A shutout is always a source of pride for a pitching staff.The Hoppers delivered one Saturday night, blanking Augusta 7-0. It was the staff's 10th shutout of the season and fourth at home."A shutout is a shot in the arm," said pitching coach Stan Kyles. "And it makes the pitching
Bill on Baseball: Hoppers Beat Oddball Defense to Win
You want pitching? The Hoppers delivered a lot of that Friday night.Clutch hitting? They were able to provide some against the best pitcher in the South Atlantic League.Drama? Well, you had to see the bottom of the ninth inning when the Hoppers scored against a gimmick defense to beat a
Bill on Baseball: Toribio Dazzles as Hoppers Roll 8-0
It's one thing for a pitcher to have a game plan but quite another to execute it to near perfection.That's what Neo Toribio did for the Hoppers Saturday. The right-hander, only 19 years old, was absolutely dominant in six innings of work, retiring the first 16 Asheville batters he faced
Bill on Baseball: Hoppers Pitching Stymies Asheville
There's nothing quite like a low-scoring, one-run baseball game.Tension. Drama. No room for mistakes, especially late."It's fun to have those kinds of games," said Hoppers manager Miguel Perez.Even more fun when you win, which the Hoppers did by 2-1 over Asheville Friday night.It was a big turnaround from Thursday's game,
Bill on Baseball: Herman "Feeling Good" after 4 RBIs
Jack Herman likes being a little different.When he comes to the plate for the Hoppers, for instance, his walk-up music isn't a fast-paced piece to get his adrenaline pumping. Instead, it's the smooth, jazzy, old-time Big Band sound of Michael Buble singing "Feeling Good."And that certainly applied to Herman Friday
Bill on Baseball: Harrer's Simple Approach Pays Off
Keep it simple.Sometimes baseball players forget that basic rule and become their own worst enemies. Just ask Hoppers' outfielder Justin Harrer.Harrer continued his hot hitting Wednesday afternoon with a home run, a double, two RBIs and two runs scored to lift the Hoppers to a 3-2 win over Asheville."I had
Bill on Baseball: Hoppers Continue Solid Hitting in 11-1 Win
With three of their best hitters promoted to Bradenton, it was only natural to believe the Hoppers might have some trouble getting hits and scoring runs.That hasn't turned out to be the case. Even with Rodolfo Castro, Lolo Sanchez and Mason Martin gone, the lineup has continued to rake. The
Bill on Baseball: Mangieri Makes Presence Felt with Two HRs
Luke Mangieri had a one-word answer when he was asked about his first impressions of Greensboro."Hot," he said after a sweltering Tuesday night in which he helped the Hoppers beat Hagerstown 9-3.That's also an apt description of the way he's hitting. In six games since he joined the team, the
Bill on Baseball: Mottice Leads Barrage in Series Finale
Kyle Mottice is one of those hitters who just has a knack for finding the open spaces in a defense."I just try to hit the ball hard and I've been lucky enough to find some holes," he said, deflecting any praise.Well, there's a bit more to it than that, of
Bill on Baseball: Mason Martin Moves up to Bradenton
The monsoon rain that swept through First National Bank Field Sunday was a surprise, but the news after the game's cancellation was not.The Pirates promoted Mason Martin, the Hoppers' slugging first baseman, to High A Bradenton.It was inevitable after the numbers Martin, only 20 years old, put up here. In
Bill on Baseball: Sweep Makes Fireworks More Dazzling
The post-game fireworks looked a lot brighter for the Hoppers Saturday night.Some of them saw the extravaganza after the game on July 4, but it was more watching than enjoying after they lost an 11-10 game they knew they should have won.Saturday, though, they sprinted out of the tunnel to
Bill on Baseball: Hoppers Let One Slip Through Fingers
A celebratory day turned into something more akin to "no joy in Mudville" Thursday night, at least in the Hoppers' dugout.
Bill on Baseball: Macias, Martin Power Hoppers' Win
A split season is a curious thing in the minor leagues.The calendar says it's a new season in terms of wins and losses and a chance to make the playoffs by winning the second half. But for the players, it's business as usual."The numbers say it's a re-start, but we
Bill on Baseball: Hoppers Will Carry on Despite Elimination
Wednesday will bring another day and another scheduled baseball game for the Hoppers.
South Atlantic League Announces Rosters for All-Star Game
Grasshoppers to Send Six Players to All-Star Game
CLEARWATER, FL-Eric Krupa, president of the South Atlantic League, has announced the rosters for the 60th Annual SAL All-Star Game,scheduled to be played on June 18, 2019, at Appalachian Power Park in Charleston, West Virginia, home of the West Virginia Power.For the Northern Division, the Delmarva Shorebirds placed eight players
Bill on Baseball: Ogle's New Role Clinches Hoppers' Win
Closing games is not something Braedon Ogle ever thought he would be doing, nor is it something he will necessarily be doing down the road.But as long as he's in that role, he's having fun.The hard-throwing left-hander recorded his third save Sunday afternoon as the Hoppers beat Lakewood 4-3. It