Davis, Rickard and Shaw homer in Texas slugfest
Nine runs not enough as River Cats fall 10-9 to Express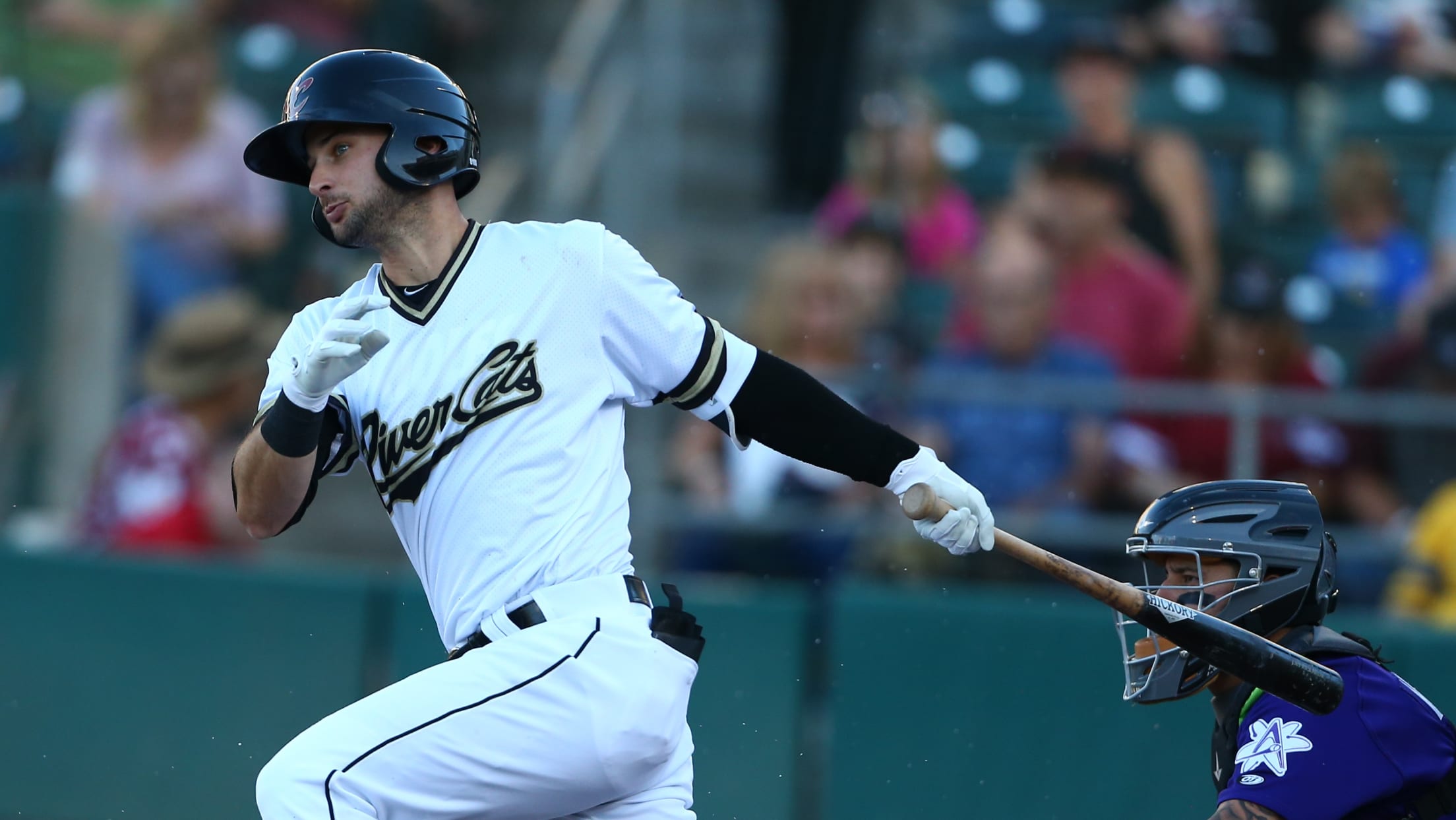 (Ralph Thompson )
ROUND ROCK, Texas - The Sacramento River Cats (61-50) led for most of the night against the Round Rock Express (65-45), but they were dealt a 10-9 defeat following an eighth inning three-run homer against flame throwing righty Melvin Adon.The River Cats offense got off to a hot start Saturday
ROUND ROCK, Texas - The Sacramento River Cats (61-50) led for most of the night against the Round Rock Express (65-45), but they were dealt a 10-9 defeat following an eighth inning three-run homer against flame throwing righty Melvin Adon.
The River Cats offense got off to a hot start Saturday night, stacking up nine runs in the first four innings. The top of the order supplied most of the firepower as Joey Rickard, Chris Shaw and Jaylin Davis combined to go 6-for-13, including three homers, six runs batted in, and four runs scored. Rickard extended his on-base streak to 26 games with another two-hit night, while Davis also had two hits and has now reached base seven times in nine plate appearances since joining the River Cats.
On the other side of the ball, newcomer Ryan Halstead shined in his 2019 River Cats debut. The 28-year old worked 4.2 innings, and would have left the game unscathed if not for a costly error that allowed three unearned runs to score. Halstead appeared in three games for Sacramento in 2018, and had is 2-4 with a 3.77 ERA with Double-A Richmond this season.
The River Cats took a 9-7 lead into the eighth, but newly promoted Melvin Adon got into some trouble to start the frame, allowing a double, walk, and a home run to the first three batters to relinquishing the lead. The River Cats will trot out righty Yoanys Quiala (6-6, 6.49) tomorrow night for game three of this four game series, while Round Rock will counter with righty Rogelio Armenteros (4-6, 5.80). First pitch is set for 4:05 p.m. (PT). Listen to all of the action live online at rivercats.com, on the MiLB First Pitch app, and on Money 105.5 FM (PT).
Additional Notes

The River Cats dropped their eighth game this season when leading after the seventh inning. They are now 49-8 when holding a lead after seven innings. They also drop to 18-4 when scoring nine or more runs.
The River Cats roster has really been shaken up since the Major League trade deadline on July 31. Since starting this seven-game road trip on July 30, the River Cats have had 18 transactions including the addition of seven new players.
***
The Sacramento River Cats are the Triple-A affiliate of the three-time World Champion -San Francisco Giants. The team plays at Raley Field in West Sacramento, consistently voted one of the top ballparks in America. Season Tickets, Mini-Plans, and Flex Plans can be purchased for the River Cats' 20th season by calling the River Cats Ticket Hotline at (916) 371-HITS (4487). The only place to guarantee official River Cats tickets is at www.rivercats.com. For information on other events at Raley Field, visit www.raleyfield.com.