Defensive Gems Not Enough In 5-1 Loss
Hops held to three hits in series-opening loss to Boise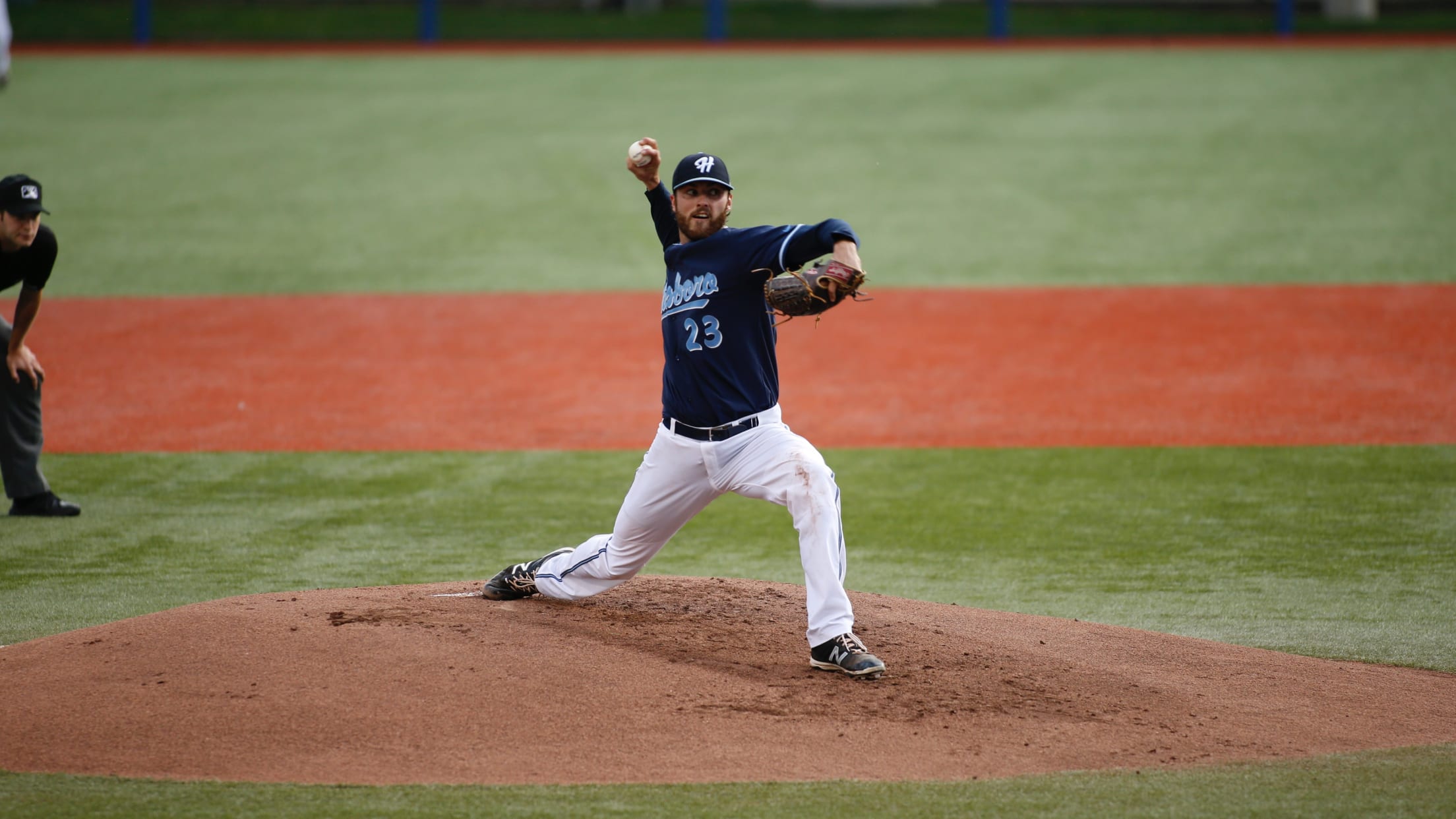 The Hillsboro Hops showed off some Gold Glove caliber defense in the opening game of their three-game series against Boise. Unfortunately, they didn't have a lead to protect.Boise took advantage of a shaky Tyler Keele to score three early runs and limited the Hops to just three hits in a
The Hillsboro Hops showed off some Gold Glove caliber defense in the opening game of their three-game series against Boise. Unfortunately, they didn't have a lead to protect.
Boise took advantage of a shaky Tyler Keele to score three early runs and limited the Hops to just three hits in a 5-1 victory at Ron Tonkin Field Wednesday night.
The win pulls the Hawks to within a game of the Northwest League South Division lead as the Hops dropped to 14-14 and Boise improved to 13-15 in the second-half standings.
Keele (5-5) struggled with his command early, hitting two batters in the first inning and issuing a leadoff walk in the second while throwing ball one to nine consecutive batters. He eventually settled in and retired 12 of 13 during one stretch before Boise's Bret Boswell led off the sixth inning with a home run to right field. It wsa Boswell's 11th homer of the season, tying him with teammate Daniel Jipping for the NWL lead. Keele did not strike out a batter over his 5 1/3 innings. He walked two and hit two, allowing four hits and four earned runs.
The Hops trailed 4-0 entering the bottom of the sixth and had just one base hit against Boise starter Ryan Luna (3-4). Connor Owings singled with one out, went to second on a balk and scored on Ryan Grotjohn's two-out RBI single to right to make it 4-1. Luna departed after six innings, striking out six with three walks and one earned run allowed on three hits.
The Hawks bullpen shut down Hillsboro the rest of the way as Moises Ceja retired six batters with two strikeouts and Mike Bunal pitched a 1-2-3 ninth with two more K's.
The Hops got stellar defensive play from Camden Dusenack, who launched himself behind second base like Superman to snare a line drive off the bat of Aubrey McCarty in the top of the fifth. Drew Ellis and Grotjohn also turned in good work at third and second base respectively as the Hops played error-free ball one night after committing three miscues at Salem-Keizer.
Game two of the eight-game homestand is at 7:05 p.m. Thursday night, pregame airtime is at 6:35 p.m. on Rip City Radio 620 AM. Friday's series finale is scheduled for a 1:05 p.m. start time before the Hops welcome in the Tri-City Dust Devils for five games beginning Saturday night at 5:03 p.m.