Tigers trio learns about business of game
Perez, Rogers, Cameron band together during Verlander trade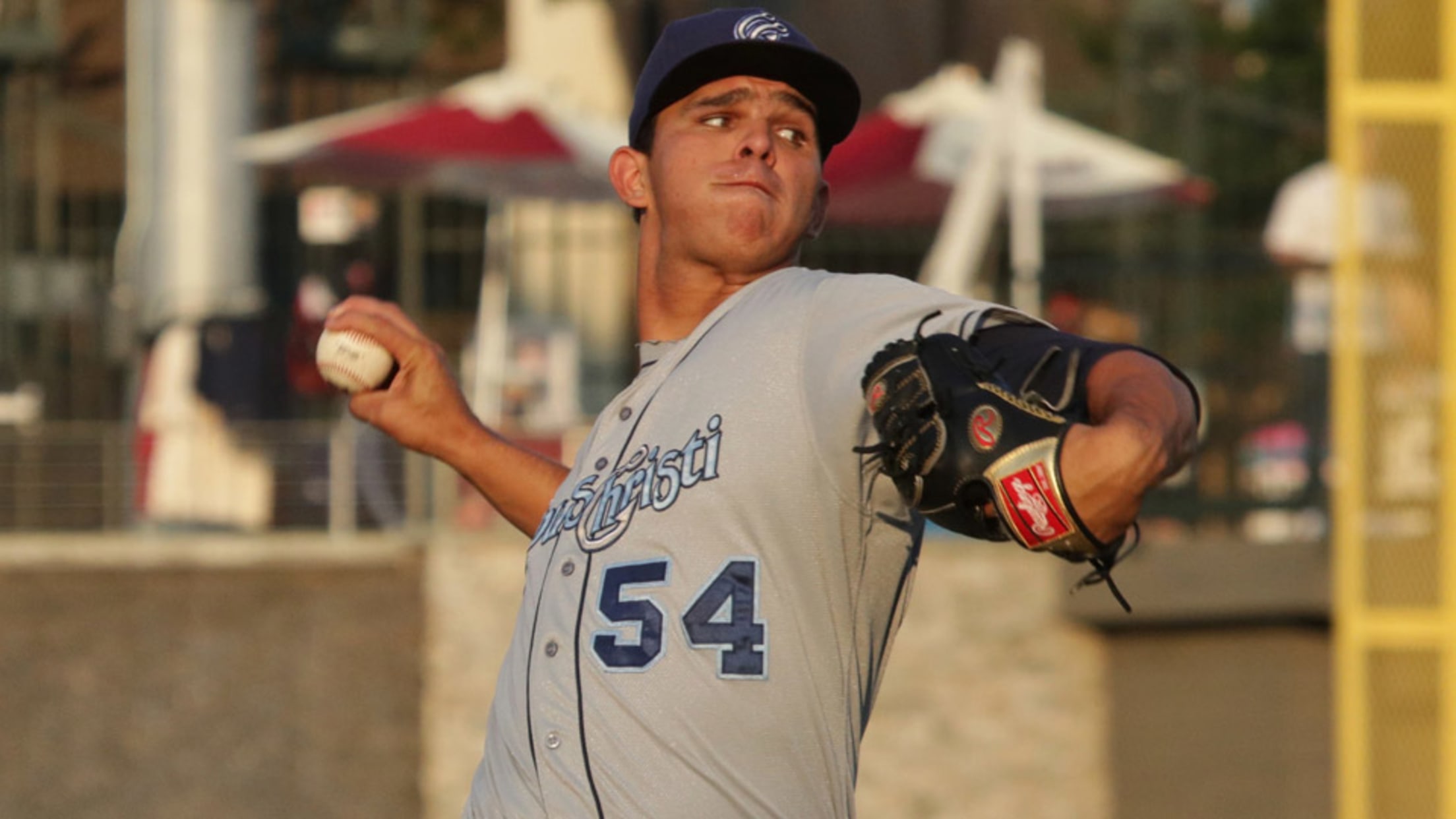 Franklin Perez posted a 3.02 ERA across two levels in the Astros system before the trade. (Tammy Tucker/MiLB.com)
As the July 31 non-waiver trade deadline draws near, it feels like anything could happen. For better or for worse.Throughout the season, Franklin Perez's dad kept hearing rumors the 19-year-old pitcher might be traded. MLB.com's No. 40 overall prospect reassured his father it's just part of baseball, but as rumors
As the July 31 non-waiver trade deadline draws near, it feels like anything could happen. For better or for worse.
Throughout the season, Franklin Perez's dad kept hearing rumors the 19-year-old pitcher might be traded. MLB.com's No. 40 overall prospect reassured his father it's just part of baseball, but as rumors continued to swirl, a concerned Perez turned to Class A Advanced Buies Creek manager Omar Lopez.
"I consider Omar to be not just my manager, but a very good friend who's helped me throughout this process because at first I felt a bit lost because I was confused," Perez said through Tigers translator Bryan Loor-Almonte. "I'm hearing my name in rumors and I don't know if I'm going to be with Houston [or] if I'm going to be with another team.'"
But after that big date came and went, Perez remained in the Astros system.
Although there is another cutoff of Aug. 31, the rumor mill slows down on Aug. 1 and many fans feel as though their favorite players are safe. It's easy for prospects to take a look around their clubhouse and exhale, thinking the deals are done.
"It passed up and that thought definitively crossed my mind, for sure," Jake Rogers said. "It went through and I was like, 'OK, stick with this.'"
But exactly one month later, Rogers, Perez and Daz Cameron found themselves saying goodbye to teammates.
On the night of Aug. 31, Perez was on a road trip in Frisco with Double-A Corpus Christi, Cameron was in Peoria with Class A Quad Cities and Rogers was home in Buies Creek. Separated by miles and levels, the paths of all three started to converge.
"I was getting calls at first when all the media said it didn't go through," Rogers said. "Then I got a call three times from my brother, [Joe], saying, "I think you just got traded because I'm watching it live on TV.'"
As it drew closer to midnight on the East Coast, the deal came together and information trickled out to those waiting by phones and refreshing social media feeds.
"My teammate [Ramon Laureano] saw on Twitter that there was a potential trade that involved me," Perez said through Loor-Almonte. "So at that point, around 11:50 at night, I got a call from an agent asking if I had spoken with the Astros because there were talks of me being traded for Justin Verlander. My agent told me to stand by."
Seconds before the buzzer, the Major League ace agreed to be dealt from the Tigers in exchange for the three Astros prospects. Perez was shocked and Rogers was affected by different emotions. Cameron placed video calls to his trade mates and Perez called Rogers as the three began to make sense of what happened.
"How do you feel about it?" Perez asked.
"Weird," he remembered them replying.
"Me too," the right-hander said.
Tweet from @ForrestWhitley: The Tigers are getting some incredible players, but also some unreal dudes, gonna miss my boys @JROG @daz_cameron16 and @fraperez020 😖😞
Dozens of players change organizations every year, but in that moment, Perez, Rogers and Cameron felt alone on that front.
"It really just helped," Rogers said. "We were all going through the same thing at that time and talking to someone else that was going through it was helpful. [It was] just good to talk to someone about that."
After calls with representatives from the Tigers and Astros, the dust settled. All three players knew trades are just a part of the game. And while Rogers said he never really thought about being dealt, he has always heard "you play for all 30 teams." Cameron's dad, former Major Leaguer Mike Cameron, told him the same.
"Scouts are watching. Executives are watching," Cameron said after the trade. "You never know who might be keeping an eye on you and who might want you. So make sure to be yourself."
Because the transaction happened so late in the Minor League season, the three prospects got just a taste of the Tigers system. Perez, who became the club's top prospect, didn't even make a start as he moved to the Eastern League and Double-A Erie.
Cameron switched Midwest League clubhouses, heading to West Michigan for six games in the regular season and playoffs. After the Whitecaps were eliminated in the first round, the center fielder showed his support on Twitter when his former River Bandits squad won the league title.
Rogers went to the Florida State League, where he joined Lakeland for two games.
"Meeting all those new guys on the new team, it was different, but it was really fun," the catcher said. "I went for two days and then flew out after the last game of the season, so the first time I didn't really have enough time to meet the guys."
All three prospects eventually got a chance to meet their new teammates in the instructional league. It also provided the first real opportunity for Tigers coaches to see the players up close. Dave Owen, Detroit's director of player development was pleased with how it went.
"Jake being a catcher can really catch and throw, very aggressive with the bat. Daz Cameron, the same, really aggressive hitter, looks like a guy who is going to have some power and hit, runs good in the outfield. All positives," Owen said. "We took it very easy with Franklin, just late in the season, innings and all that, so just threw him a couple of bullpens and let him get acclimated to us and the system and look forward to him pitching next year."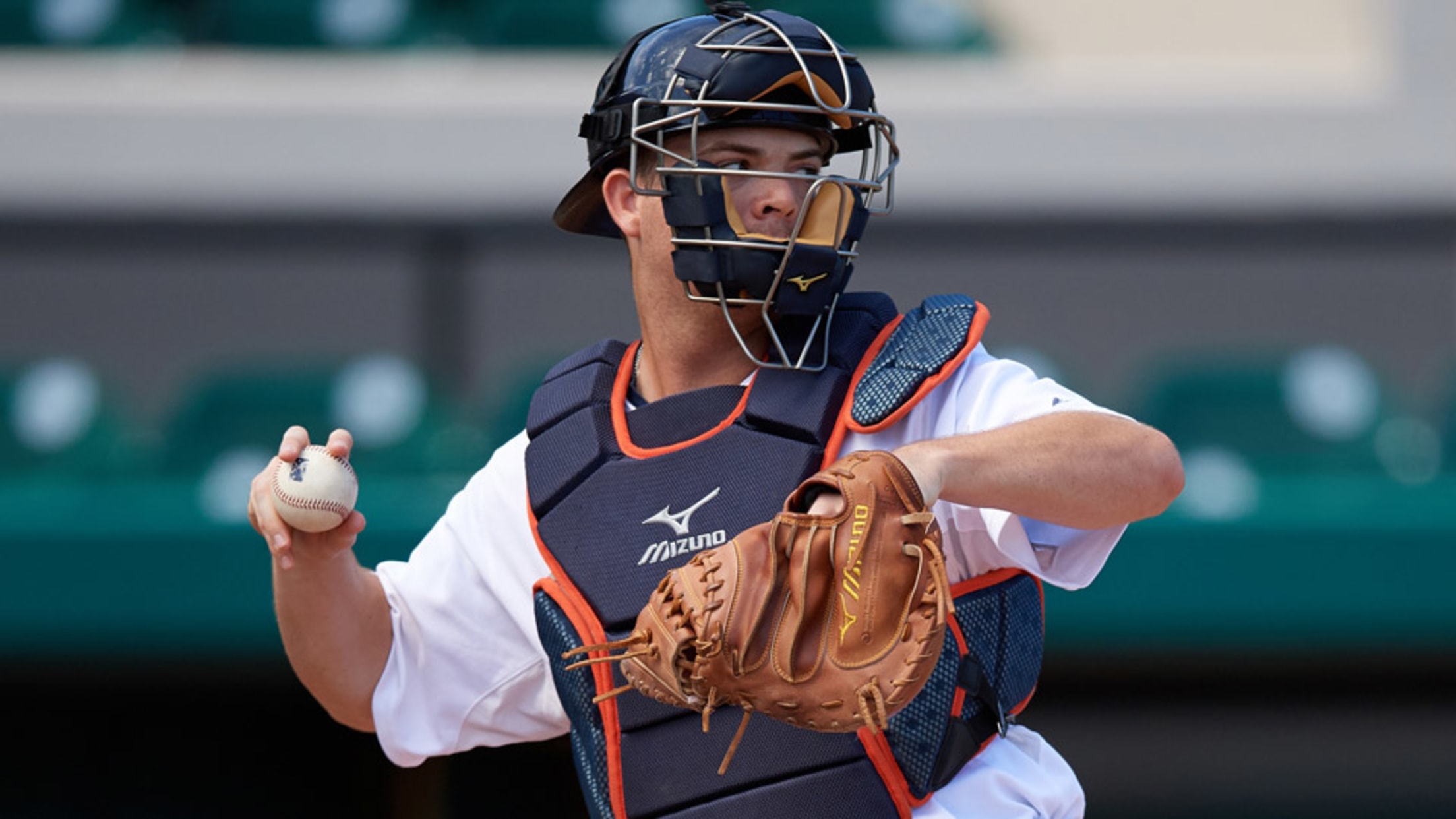 Rogers said his fellow Tigers prospects seemed very welcoming at instructs. And while Perez admits the first couple days as the new guy were tough, he began to feel comfortable with help from fellow Venezuelan Oswaldo Castillo.
"What I've noticed is there's really good chemistry amongst the Minor Leaguers when I was in instructional league," Perez said through Loor-Almonte. "All the players were great me with from American to Latin players. The training staff is excellent as well. I really get that family feel from this organization which has made this transition a lot easier for me."
As the prospects began to feel like Tigers, they couldn't help but watch what their old parent club was doing in the playoffs. Rogers followed along as the Astros advanced each round with help from their newly acquired hurler, Verlander.
"It was kind of weird to a point, to watch a team that you used to be with in the playoffs," the Texas native said. "But other than that, it was really fun watching them perform and go out and play and win."
And when first baseman Yuli Gurriel clenched the ball in his glove for the final out of the World Series, Perez couldn't help but think back to Aug. 31.
"The trade worked out for Houston," he immediately thought. "It was something that they had to make. They wanted to chase the World Series and win it."
As the hot stove heats once again and the Winter Meetings draw near, there will be many players who get calls from family members about rumors, and some will end up at a different camp this spring. And while many will gravitate to the Major League names in trades, there's a Minor Leaguer on the other side of that deal, just trying to make sense of it all.
"It is really crazy the way it goes down," Rogers said. "But it's just a part of the game and it's what it's all about, so just play every day like you love the game and you'll be alright."
Kelsie Heneghan is a contributor to MiLB.com. Follow her on Twitter @Kelsie_Heneghan.