Diamond in the Rough program returns in 2020
Submit videos via social media for a chance to win a field renovation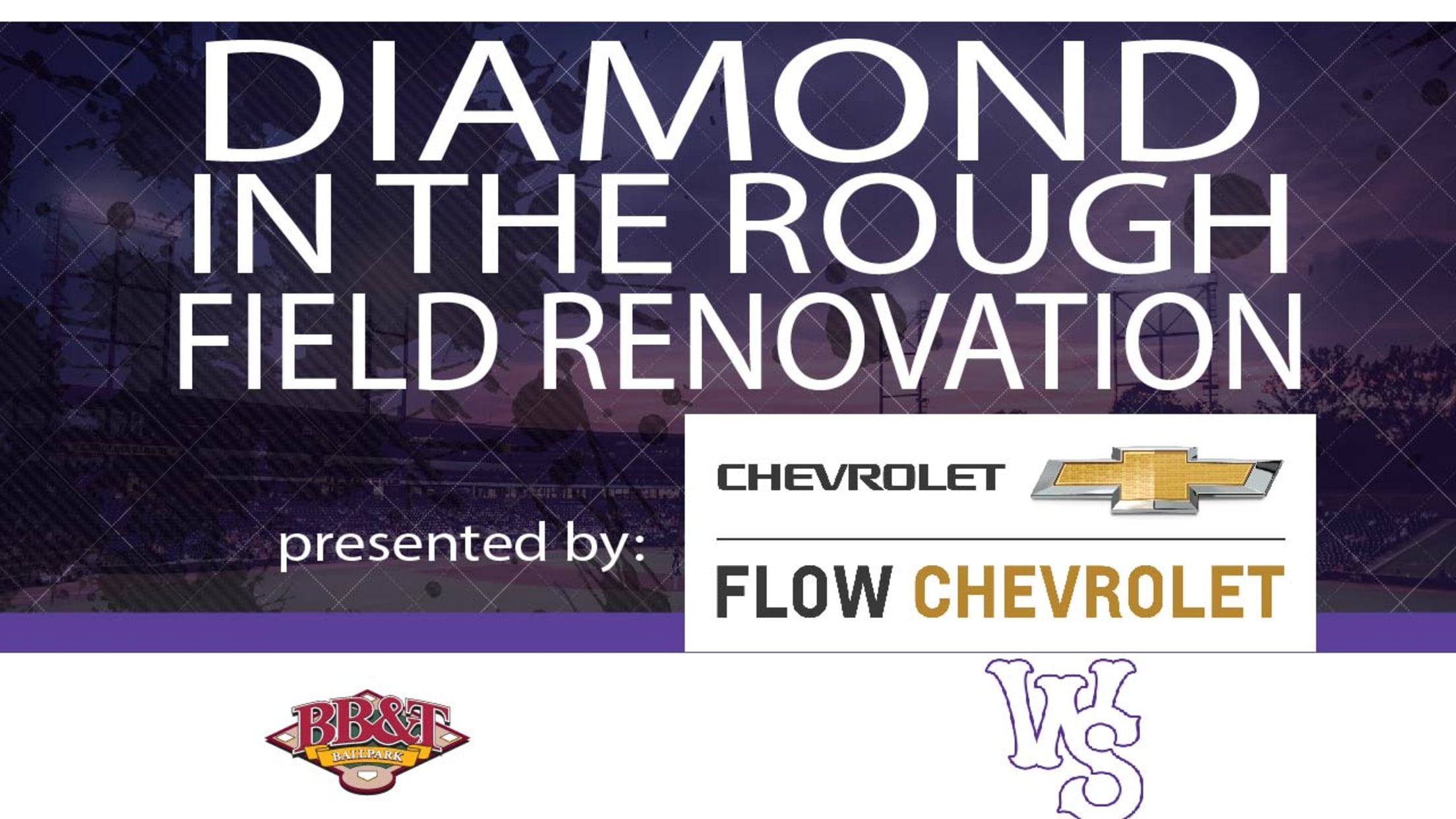 WINSTON-SALEM, N.C. (Jan. 23, 2020) - The Winston-Salem Dash are once again partnering with Flow Chevrolet to hold the 2020 Flow Chevrolet Diamond in the Rough Ballpark Renovation, during which one local baseball field will be selected to win a Major League makeover.Area Little Leagues and softball leagues may submit
WINSTON-SALEM, N.C. (Jan. 23, 2020) - The Winston-Salem Dash are once again partnering with Flow Chevrolet to hold the 2020 Flow Chevrolet Diamond in the Rough Ballpark Renovation, during which one local baseball field will be selected to win a Major League makeover.
Area Little Leagues and softball leagues may submit videos to the Dash's social media accounts on Facebook, Twitter, YouTube or Instagram, showing why their field is in need of renovation. Entries will be accepted through February 15th.
The Dash will select a winner to be announced in February. The Dash grounds crew will head to the winning site to refurbish the field later this year. Representatives from the selected field will also be recognized at BB&T Ballpark during a 2020 Dash home game.
In 2014, the Dash and Flow Chevrolet partnered for their inaugural field renovation at South Little League (SLL) in Winston-Salem. Other recipients include Winston-Salem National Little League in, Northwest Forsyth Little League and Parkland High School in. While most fields have received playing surface upgrades, each recipient has had different needs. Tha Dash and Flow Chevrolet aim to address these needs to provide youngsters with opportunities to enjoy our game. The City of Winston-Salem Recreation and Parks WePlay League participants were rewarded last year with a clinic with the Dash players and coaches, tickets and meal vouchers to a Dash game as well as a commemorative t-shirt.