Diaz, Strong Pitching Leads Sod Poodles To Thursday Night Victory Over Midland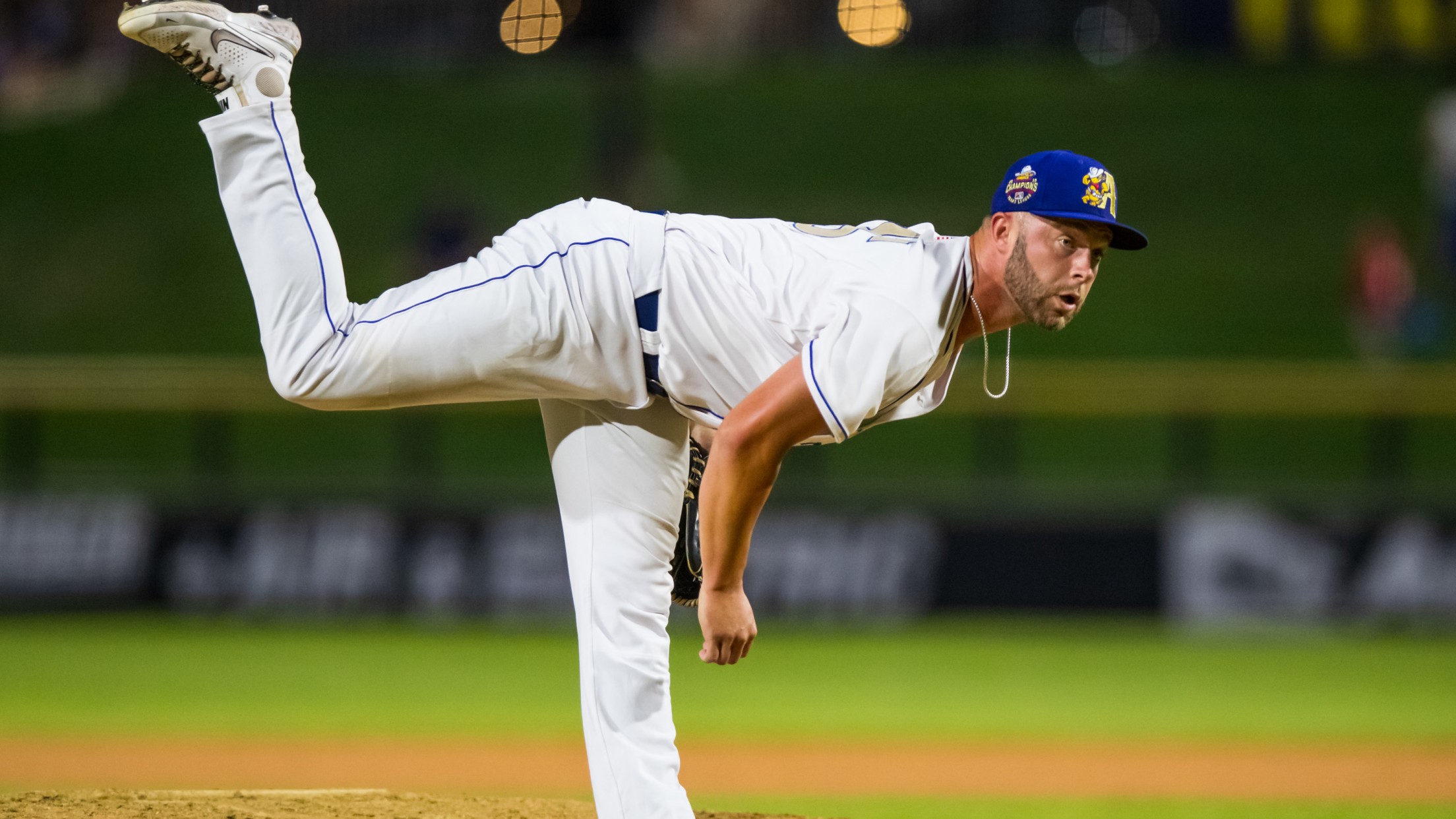 Thursday, August 19, 2021 @ Midland RockHounds [OAK] Amarillo Sod Poodles (42-50) | Midland RockHounds (45-48) The Amarillo Sod Poodles defeated the Midland RockHounds by a final score of 3-2 Thursday evening at Momentum Bank Ballpark. The victory marks the Soddies' second win in the last three games. After a
Thursday, August 19, 2021 @ Midland RockHounds [OAK]
Amarillo Sod Poodles (42-50) | Midland RockHounds (45-48)
The Amarillo Sod Poodles defeated the Midland RockHounds by a final score of 3-2 Thursday evening at Momentum Bank Ballpark. The victory marks the Soddies' second win in the last three games.
After a one-hour-and-six-minute rain delay, the Soddies took an early 2-0 lead in the contest. But, the RockHounds battled back to tie things up in the mid-innings until a big hit in the seventh from newcomer Eduardo Diaz scratched the go-ahead and winning run.
Amarillo starter Brandon Pfaadt (ND) tossed five-and-one-third frames of two-run ball with nine strikeouts in his Double-A debut. Tyler Holton (W, 4-3) picked up the win after a spectacular one-and-two-thirds innings of work with just one hit allowed and three strikeouts. Mack Lemieux (H, 4) and Matt Brill (S, 2) tossed scoreless innings respectively with a pair of strikeouts each.
For a third consecutive night, the Sod Poodles jumped out in front of the RockHounds with a run in the top of the first inning. After two quick strikeouts to start the initial half, Stone Garrett reached on catcher's interference. Buddy Kennedy followed with his fourth double to plate Garrett before an inning-ending groundout.
To lead off the second, Diaz, in his second game at Double-A, slugged his first Amarillo home run to extend the Soddies lead to 2-0.
Pfaadt found himself in a tough situation after two consecutive one-out singles in the bottom of the second by Logan Davidson and Jake Suddleson, but two consecutive strikeouts would end the threat.
In the fourth, after two strikeouts to start the half, Pfaadt ran into more trouble after a two-out single by Suddleson extended the frame. In the next at-bat, on a 1-1 pitch, Collin Theroux knocked a two-run game-tying home run to left-center field to tie the game at two apiece.
In the RockHounds sixth, Suddleson hit a third consecutive single to force Pfaadt out of the contest. With Holton in, a wild pitch sent Suddleson into scoring position and a groundout put him 90-feet away from breaking the tie game, but a big strikeout to Chase Calabuig kept the even matchup intact.
The Soddies offense was sparked in the seventh by a leadoff single by Geraldo Perdomo. Diaz then struck his second extra-base hit of the game, an RBI double, to give Amarillo the 3-2 lead.
In the bottom half, a single and fielder's choice with an error quickly put two Midland runners on with no outs. After a strikeout for the first out, a double steal put both runners in scoring position. Holton followed with another big strikeout to JJ Schwarz before intentionally walking Jhonny Santos. Logan Davidson ended the frame on a groundout.
After a scoreless eighth frame pitched by third reliever Lemieux, Soddies closer Brill came in for the ninth, tossing a one-two-three frame with a groundout and two strikeouts.
Amarillo and Midland continue their series Friday night from Momentum Bank Ballpark. Soddies southpaw Tommy Henry gets the nod and will face Midland righty Matt Milburn. First pitch is scheduled for 7 p.m. CT.
Notes:
*Fought Hard: *In his first career Double-A start, Brandon Pfaadt made a great first impression following his five-and-one-third inning performance with seven hits allowed (one HR), two runs allowed, two walks, and nine strikeouts. It marked his sixth start of the 2021 season with nine or more strikeouts.
Diaz Dinger: Eduardo Diaz, who hit 14 home runs with High-A Hillsboro before transferring to Amarillo, knocked his first Double-A home run Thursday night against Midland. The feat was met in just his second game at the Double-A level. Overall in his career, Diaz has hit a total of 36 home runs.
Hot August: The Soddies have continued their hot month of August. As a team, they have won four of their last six games and 11-of-17 games in the month. Over the 17 games, Amarillo is batting .258 with 26 doubles, five triples, and 24 home runs.
Score First and Often: The Soddies improved to a 24-18 record when striking first with a run in a contest versus their 18-32 record when an opponent scores first. Amarillo also marked just their eighth win (8-33) when scoring three or fewer runs in a game.
*Multi Nights: *Geraldo Perdomo and Eduardo Diaz collected multi-hit nights for Amarillo on Thursday night in Midland. It marked Perdomo's 10th two-hit performance in a game while Diaz collected his first multi-hit and multi-RBI performance in Double-A.
*Stone Interference: *On Thursday night, Stone Garrett reached base for the seventh time since July 1 on catcher's interference. The interference to Garrett resulted in the game's first run of the game.
Race for the Oil-Pan Cup: Amarillo improves to 10-11 in the series long chase for the Oil Pan Cup against Midland. The Sod Poodles took the first season series 17-12 in 2019. The Sod Poodles will now have to win two of the remaining three games in the series to keep the Oil Pan Cup at HODGETOWN for at least another season.