Dirden's Eighth Inning Blast the Difference in Asheville's 8-7 Win
Tourists Plate Six over the Final Two Frames to Beat Winston-Salem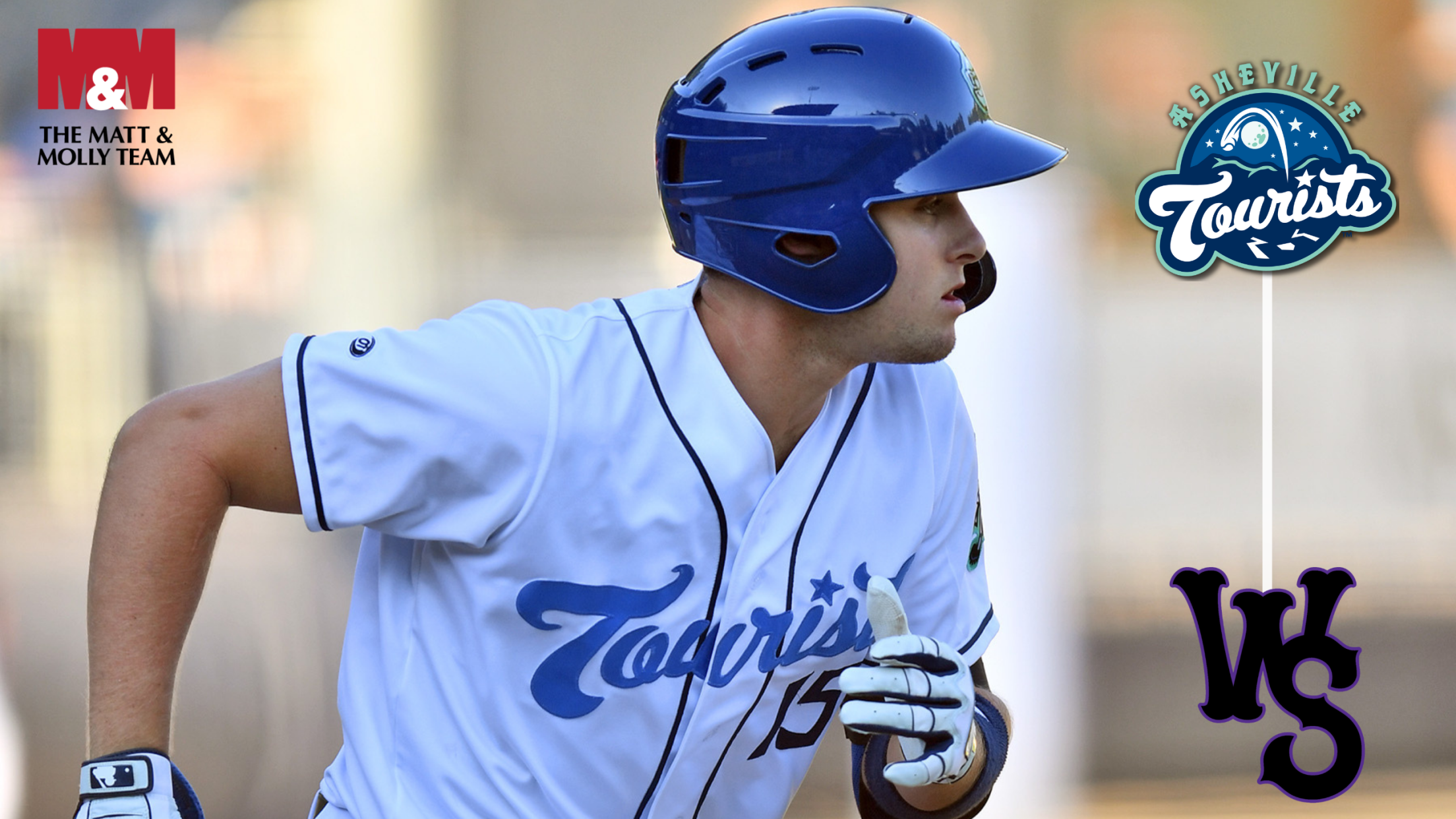 ASHEVILLE- In what began as a pitcher's duel, the Asheville Tourists outlasted the Winston-Salem Dash 8-7 on Wednesday night. The two teams scored a combined four runs over the game's first six innings but both offenses came to life late. Justin Dirden made his presence felt with what turned out
ASHEVILLE- In what began as a pitcher's duel, the Asheville Tourists outlasted the Winston-Salem Dash 8-7 on Wednesday night. The two teams scored a combined four runs over the game's first six innings but both offenses came to life late. Justin Dirden made his presence felt with what turned out to be a game-winning solo Home Run in the bottom of the eighth as the Tourists held off the Dash 8-7.
JC Correa picked up where he left off on Sunday with a two-run single in the bottom of the first inning. Asheville's lead was short lived as their starting pitcher, Brayan de Paula, was lifted with one out in the second inning after surrendering a double and issuing three straight walks. The Dash tied the score 2-2.
Chandler Casey came in and delivered one of his best performances of the season. Casey went toe-to-toe with Winston-Salem's Johan Dominguez, who settled in nicely after giving up the early two runs. Dominguez ended up striking out ten over five frames while Casey went 3.2 innings and faced the minimum.
The Dash took a 3-2 lead with a Home Run in the top of the seventh. Asheville countered immediately with a break out frame in the bottom half. Enmanuel Valdez hit an opposite field RBI double to tie the game and then came in to score on a groundball hit by Wilyer Abreu. Freudis Nova drew a bases loaded walk and Zach Daniels hit a two-run single to right to give the Tourists a 7-3 lead.
Unfortunately for Asheville, the Dash again responded. This time with a four-run inning in the top of the eighth. With the game tied 7-7 and the momentum in the visitor's corner, Dirden came up huge with a towering Home Run to lead off the bottom of the eighth. Tommy DeJuneas shut the door in the ninth with a pair of groundouts and a strikeout.
Each of the first two games of the series have been decided by one run. Asheville and Winston-Salem will square off on Thursday night for game three. The first pitch is slated for 6:35pm ET.