'Dogs and Ponies split a pair of 1-0 contests
Dedgar Jimenez first career shutout in the opener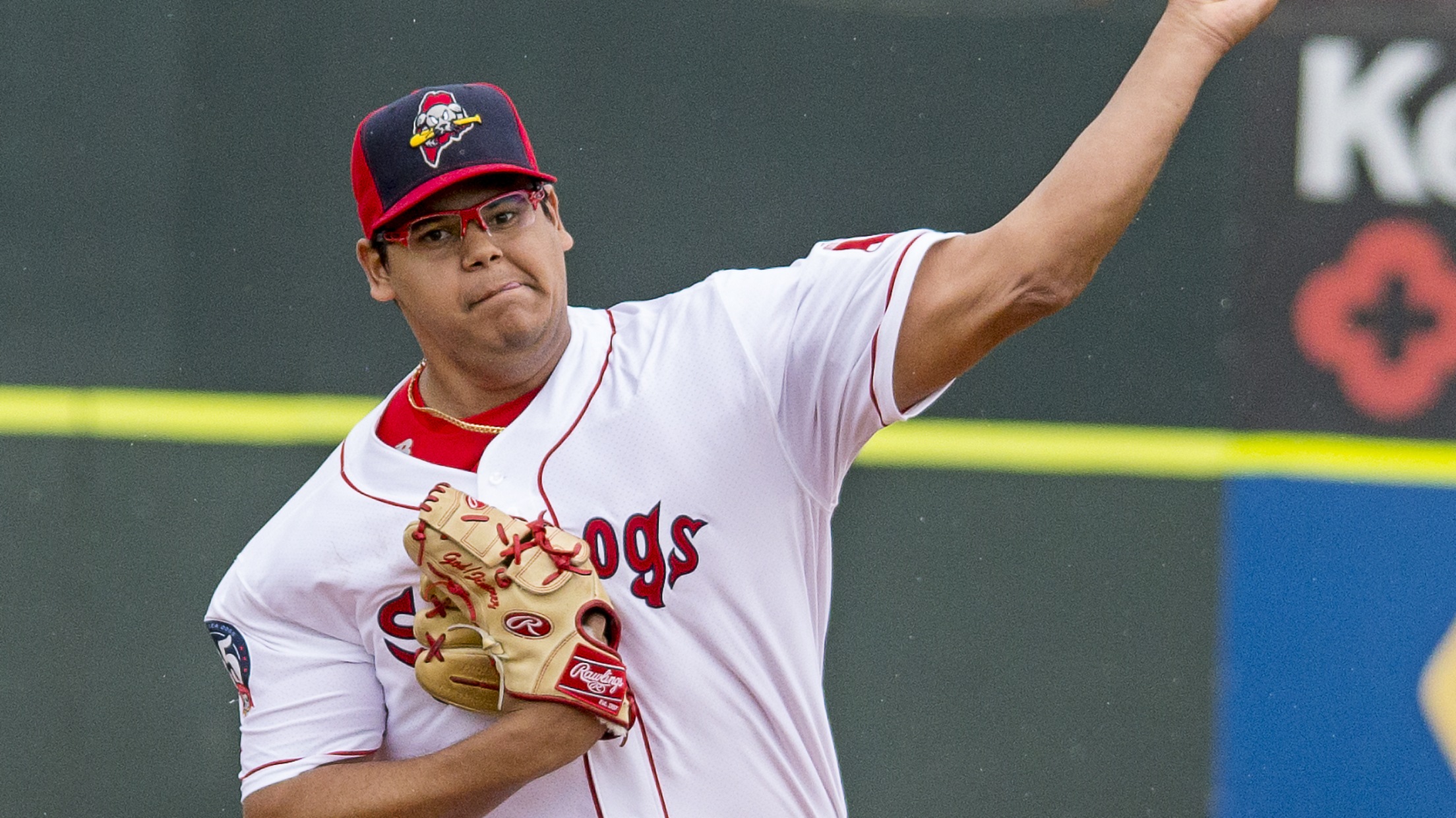 Binghamton, NY - The Portland Sea Dogs (37-57) and Binghamton Rumble Ponies (45-49) split a doubleheader on Tuesday night, with each team winning 1-0. 
Binghamton, NY - The Portland Sea Dogs (37-57) and Binghamton Rumble Ponies (45-49) split a doubleheader on Tuesday night, with each team winning 1-0.
Game 1 recap
Dedgar Jimenez (5-6) tossed a two-hit complete-game shutout, leading the Portland Sea Dogs (37-56) to a 1-0 win over the Binghamton Rumble Ponies (44-49) in the opener.
Jimenez tosses the first shutout of his career, and the first for Portland since Jalen Beeks on April 22, 2017, vs. Trenton.
Jordan Betts (2-for-3) knocked in the lone run in the sixth inning with a two-out double off losing pitcher Mickey Jannis (6-4). Josh Ockimey began the rally with a two-out walk, and Tate Matheny singled.
In the seventh, Josh Allen doubled with one out but Jimenez fanned Jhoan Urena and Tim Tebow to end the game.
Jimenez scattered two hits over seven innings on three walks and five strikeouts.
Game 2 recap
Joey Terdoslavich delivered a walk-off sacrifice fly with one out in the seventh inning, giving Binghamton a 1-0 win over Portland.

Joe Zangi (1-1) recorded the final two outs in the seventh inning to earn the win. Josh Taylor (1-3) suffered the loss, giving up one hit, one run, and one walk.
The Rumble Ponies began their rally in the seventh inning on a single from Joey Wong (2-for-2) and a walk to Kevin Taylor. Andrew Ely executed a perfect 5-4 sacrifice bunt. Portland brought the infield in for Levi Michael, who hit a grounder to 3B Deiner Lopez. Wong got in a rundown between home and third base and safely retrieved back to second base. Taylor, who was also on the third base bag, returned safely to second base, and Michael reached to load the bases.
Betts had two of Portland's five hits. Daniel McGrath fanned five over three innings in a spot-start. Matthew Gorse worked three scoreless, extending his scoreless streak to 13 innings.
The Sea Dogs and Binghamton Rumble Ponies (Mets affiliate) wrap-up their four-game series on Wednesday afternoon beginning at 1:05 PM from NYSEG Stadium. Radio coverage with Mike Antonellis begins at 12:50 on the WPEI U.S. Cellular Sea Dogs Radio Network. MiLB.TV starts at 12.55.
Tickets for Portland's next homestand starting July 19-25 can be purchased at seadogs.com or 207-879-9500.