'Dogs fall short in Binghamton, 4-3
Cole Sturgeon 2-for-4, 2 2B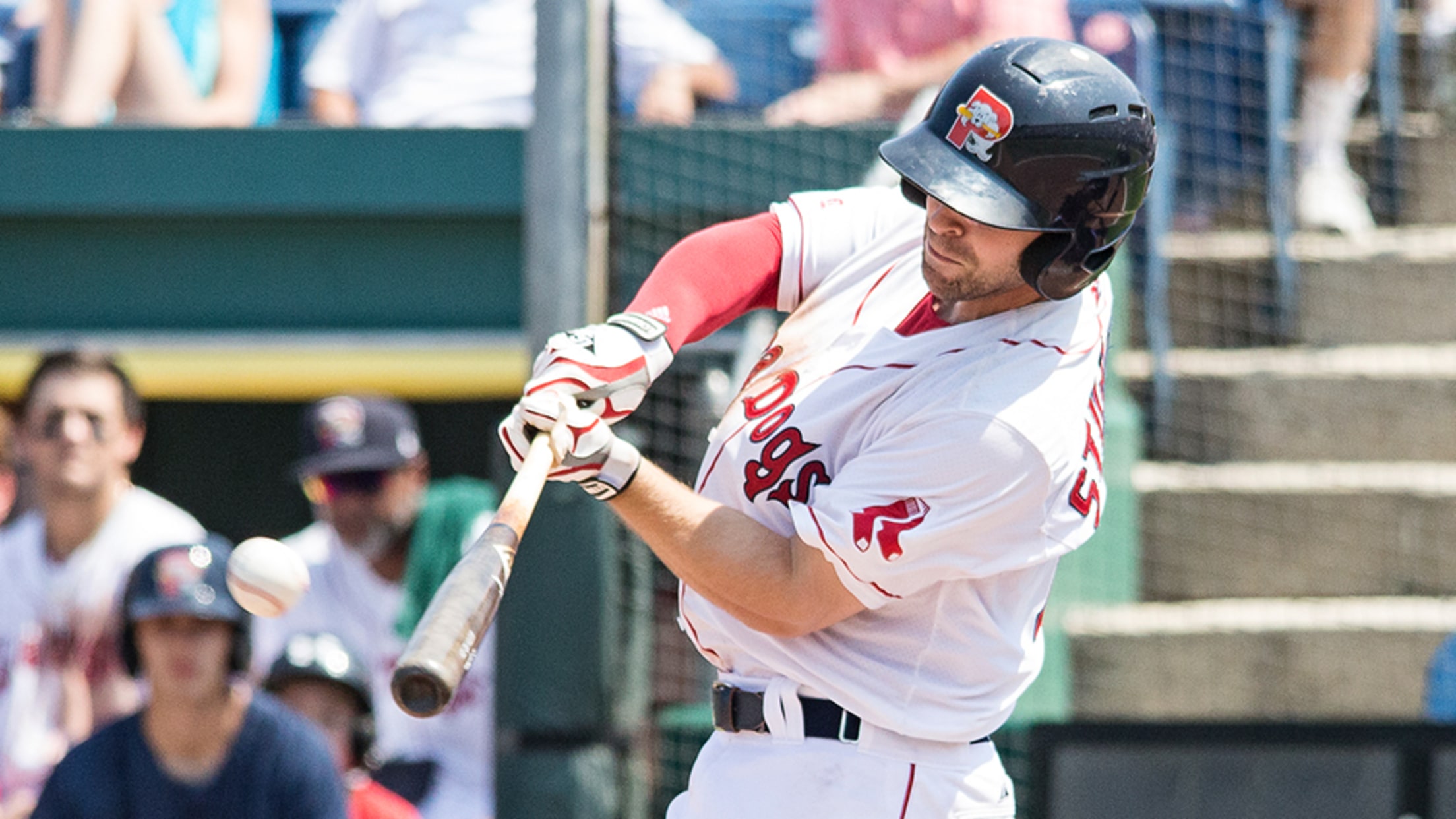 Binghamton, NY - Portland put together four straight, two-out hits, scoring three times in the eighth inning, but Binghamton held on for a 4-3 win in the series finale on Sunday afternoon at NYSEG Stadium. Portland was swept in the three-game series and resumes their trip on Monday night in
Binghamton, NY - Portland put together four straight, two-out hits, scoring three times in the eighth inning, but Binghamton held on for a 4-3 win in the series finale on Sunday afternoon at NYSEG Stadium. Portland was swept in the three-game series and resumes their trip on Monday night in Reading, Pa.
Binghamton righty Nabil Crismatt dazzled in his first outing of the year, fanning nine batters in six innings, earning the win. Crismatt allowed only one hit, Cole Sturgeon's double to start the day. Mike Shawaryn (0-1) was effective in his Double-A debut, but suffered the loss, yielding two runs over 4.2 innings pitched.
Trailing 4-0 with two outs in the eighth inning, Jeremy Rivera started the rally with a double and scored on Sturgeon's double. Drew Smith relieved Daniel Zamora and surrendered a run-scoring double to Josh Tobias. Esteban Quiroz followed with an RBI single. Smith settled down, retiring the next five hitters to earn the save.
Ponies CF John Mora knocked in the first run with a groundout and homered in the fourth. Peter Alonso homered off Yankory Pimentel and Jhoan (Yo-on) Urena added a sacrifice fly.
Sturgeon finished 2-for-4 with two doubles and an RBI. Adam Lau worked a scoreless eighth in his Double-A debut.
Portland continues their road trip on Monday in Reading, Pa. against the Fightin Phils. LHP Kyle Hart makes his Double-A debut for Portland. Reading counters with Franlyn Kilome. Radio coverage begins at 6:30 PM on the U.S. Cellular Sea Dogs Radio Network and the TuneIn App. The game is also available on MiLB.TV beginning at 6:40 PM.
Portland opens up their 25th season at Hadlock Field on Friday, April 13th vs. Binghamton. Tickets are available at 207-874-9300 and seadogs.com. Book your nine inning vacation today!