'Dogs hold on for a 10-9 win at Akron
Betts and Rei each homer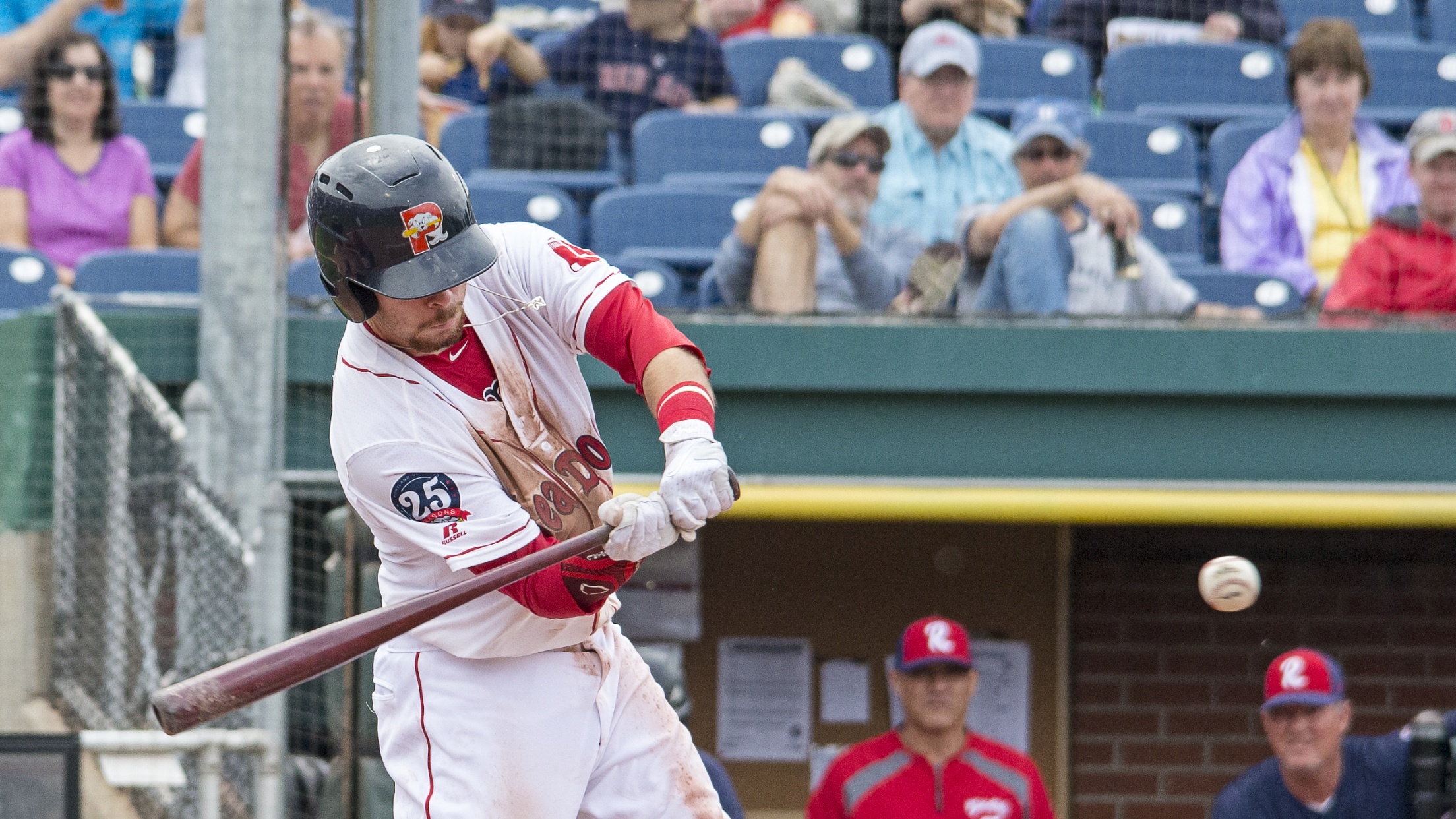 Akron, Ohio - Bobby Dalbec snapped a 9-9 tie with a game-winning RBI single in the ninth inning, lifting the Portland Sea Dogs (48-67) to a 10-9 win over the Akron RubberDucks (66-51) on Friday night at Canal Park. Portland has won back-to-back games by 10-9 scores. 
Akron, Ohio - Bobby Dalbec snapped a 9-9 tie with a game-winning RBI single in the ninth inning, lifting the Portland Sea Dogs (48-67) to a 10-9 win over the Akron RubberDucks (66-51) on Friday night at Canal Park. Portland has won back-to-back games by 10-9 scores.
Josh Taylor (2-4) worked 2.2 scoreless on two hits and four strikeouts to earn the win. In the ninth inning, Taylor allowed a lead-off single but retired the next three batters to end the game.
Portland jumped out to a 1-0 lead against Sean Brady (ND) in the third inning. Deiner Lopez reached on a two-base error by 3B Joe Sever, stole third base, and scored on a throwing error by the catcher.
Akron responded in their half of the third with five runs off Daniel McGrath and Jake Cosart. McGrath walked four straight batters and yielded a sac-fly before Cosart took over. Tyler Krieger delivered a run-scoring single, and two wild pitches by Cosart scored runs.
The Sea Dogs answered the call in the fourth, scoring five off Brady. Dalbec knocked in the first run with a sacrifice fly. Tate Matheny brought home a run with an infield single, and Austin Rei clubbed a three-run homer (#7) to left.
The Rubber Ducks scored a run in the sixth on a two-out RBI single from Gian Paul Gonzalez, but once again, the two teams responded, as they each scored three times in the seventh. Jordan Betts blasted a two-run homer (#6) to right capping off the three-run rally. Ka'ai Tom tied the game with a two-run single off Taylor in the seventh.
Portland snapped an eight-game losing streak at Canal Park and tied the season series at two games apiece. Akron had a season-high five wild pitches but fanned 15 batters. Portland's pitchers issued nine walks but fanned 11.
Michael Chavis continued his hot hitting, going 3-for-4 and is 13-for-20 on the roadtrip. Johnny Bladel went 2-for-4 with three runs scored.
The Sea Dogs and Akron RubberDucks (Indians affiliate) continue their series on Saturday night at Canal Park. Right-hander Teddy Stankiewicz (7-9, 4.44) makes the start for the Sea Dogs. Akron sends righty Tristan McKenzie (6-3, 2.965) to the mound. Radio coverage with Mike Antonellis begins at 6:50 PM on the WPEI U.S. Cellular Sea Dogs Radio Network. MiLB.TV starts at 7:00 PM.
Tickets for any remaining game at Hadlock Field are available at seadogs.com or 207-879-9500.