'Dogs rally in the ninth for a 4-2 win at Harrisburg
Downs provides game-winning hit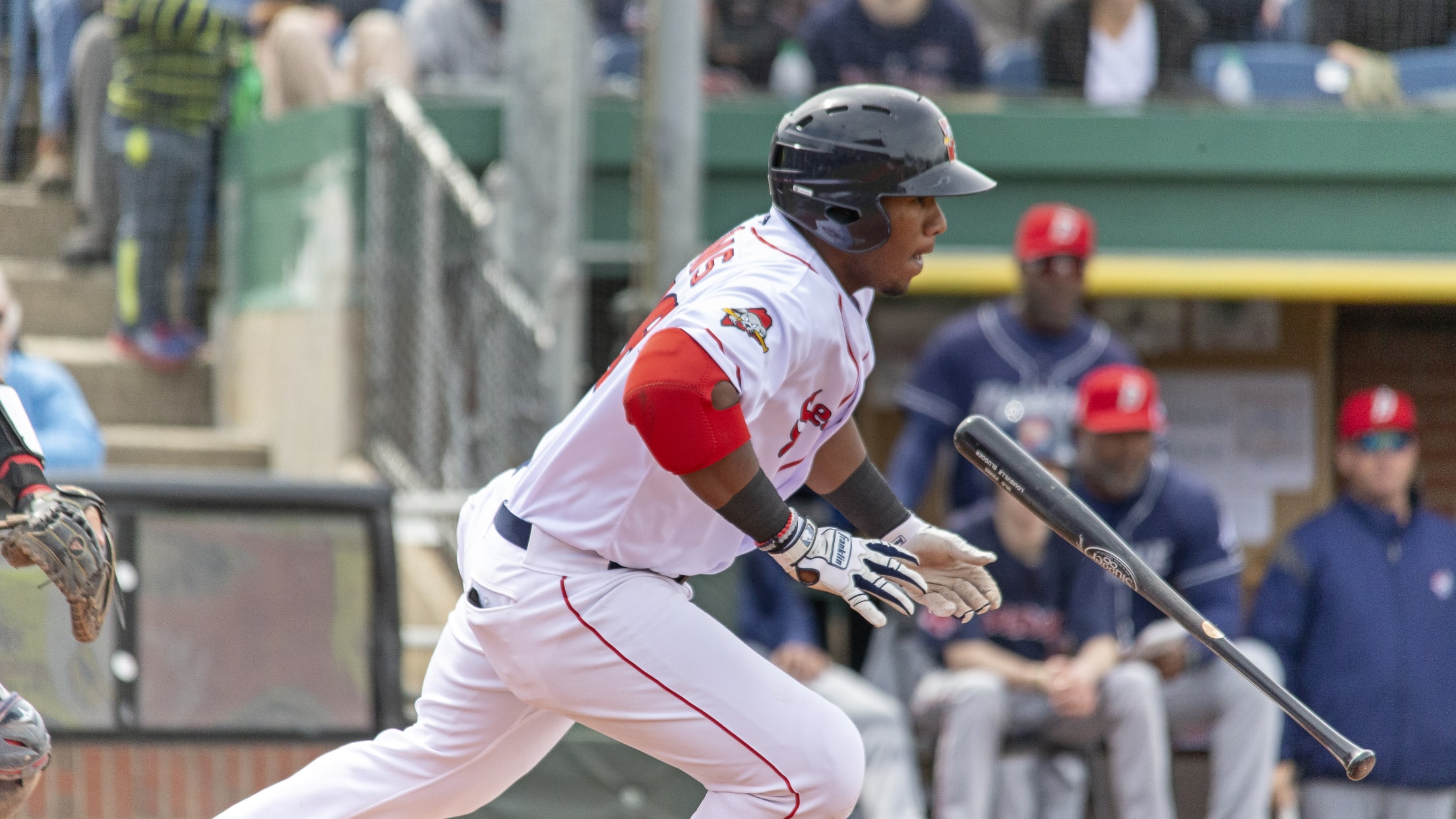 Harrisburg, PA - 1B Jerry Downs snapped a 2-2 tie with an RBI single in the ninth inning, lifting the Portland Sea Dogs (14-16, 41-56) to a 4-2 win over the Harrisburg Senators (10-18, 52-46) on Saturday night at FNB Field. Portland clinched a winning trip, taking their four-game in
Harrisburg, PA - 1B Jerry Downs snapped a 2-2 tie with an RBI single in the ninth inning, lifting the Portland Sea Dogs (14-16, 41-56) to a 4-2 win over the Harrisburg Senators (10-18, 52-46) on Saturday night at FNB Field. Portland clinched a winning trip, taking their four-game in six contests.
RHP Matthew Gorst (1-5) earned his first win of the season, working two innings of relief, yielding two unearned runs. RHP Adam Lau made it seven-for-seven in save opportunities by pitching a perfect ninth. RHP Kyle Barraclough (0-1) suffered the loss for Harrisburg.
LHP Daniel McGrath (ND) had another excellent start for Portland, hurling six scoreless innings. McGrath has not allowed an earned run in his last 38.0 innings pitched with Portland.
The 'Dogs took a 2-0 lead against Andrew Lee in the seventh inning. LF Marcus Wilson (2-for-4) led off with a single and scored on a single from C Austin Rei. Later in the inning, Rei scored on a wild pitch.
Harrisburg answered in their half of the seventh inning. A one-out error by 3B Bobby Dalbec jump-started the rally for the Senators. CF Hunter Jones knocked in the first run with a sacrifice fly, and a passed ball tied the game.
Dalbec knocked in the final run with a two-out run-scoring single in the ninth against LHP Jordan Mills.
The Sea Dogs and Harrisburg Senators (Nationals affiliate) wrap up their four-game series on Sunday afternoon with a 1:00 PM start at FNB Field. LHP Matthew Kent (4-2, 2.65) makes the start for Portland and RHP Steven Fuentes (3-4, 2.73)
Radio coverage on the WPEI U.S. Cellular Sea Dogs Radio Network begins at 12:45 PM with the Ravin Family Dental Pre-Game Show. The game is available on the tune-in app and MiLB.TV.
Portland's next homestand is July 22-28. Tickets are available at 207-879-9500 or seadogs.com. Book your nine-inning vacation today!