'Dogs sweep Senators 9-3 and 8-3
Barfield and Urrutia homer twice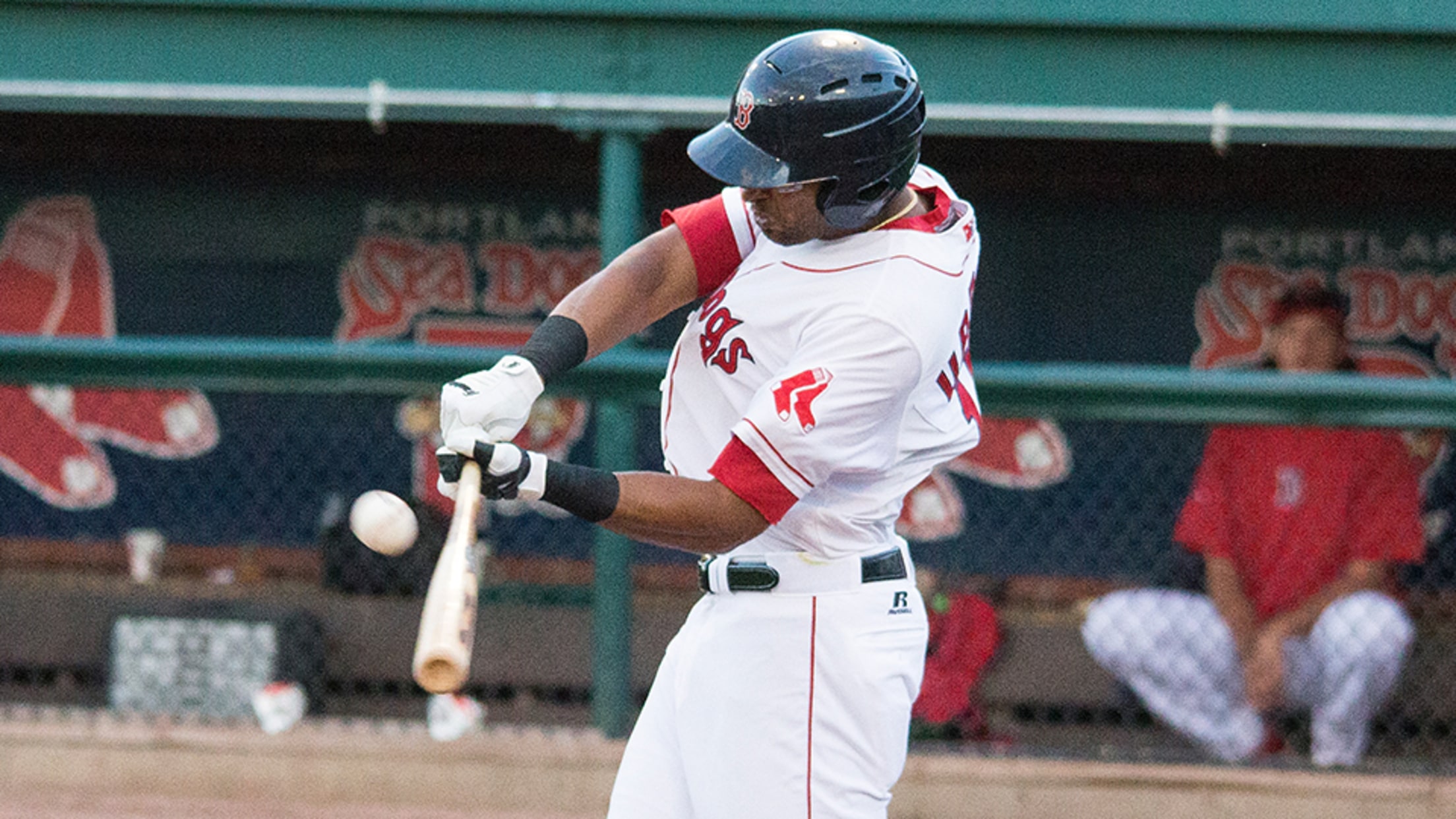 Harrisburg, PA - The Portland Sea Dogs (49-55) played their 12th doubleheader of the year on Saturday night and it was successful. The Sea Dogs won game one 9-3 and completed the doubleheader sweep of the Harrisburg Senators (43-62) with an 8-3 win in the nightcap. Henry Urrutia hit a
Harrisburg, PA - The Portland Sea Dogs (49-55) played their 12th doubleheader of the year on Saturday night and it was successful. The Sea Dogs won game one 9-3 and completed the doubleheader sweep of the Harrisburg Senators (43-62) with an 8-3 win in the nightcap. Henry Urrutia hit a 3-run homer in both games.
Game 1 Recap

Michael Chavis gave the Sea Dogs a 2-0 lead in the first with a two-run homer, his eighth of the season. José Marmolejos responded, blasting a three-run shot off Dedgar Jimenez (W, 2-0), but the Sea Dogs scored seven unanswered runs, all with two outs.
Portland took the lead for good in the second inning. Denier Lopez tied the game with a single and Cole Sturgeon nailed a game-winning RBI double. During a five-run fourth inning, Henry Urrutia blasted a three-run homer off the video board in right, his first homer in the Red Sox system.
Jimenez has wins in both Double-A starts, working five innings on three runs. Williams Jerez closed out the win with two scoreless.

Game 2 Recap

Trey Ball (5-9) hurled his second career complete game, both this month, leading Portland to an 8-3 win. Ball tied a season-high with seven strikeouts, yielding three runs on eight hits.
Danny Mars gave the 'Dogs a 1-0 lead with a run-scoring single in the second. Jeremy Barfield hit the first of two homers in the third inning.
Harrisburg's Dan Gamache tied the game with a two-run single in the fourth, but Ball stranded two runners on base. In the fifth, Portland scored four times on a wild pitch a three-run shot by Urrutia. Barfield added a two-run homer in the seventh.
The Sea Dogs and Senators wrap-up their four-game series on Sunday afternoon with a 1:30 PM start at FNB Field. RHP Elih Villanueva (4-3, 8.10) makes his 10th start of the season for Portland. LHP Matthew Crownover (0-5, 5.55) gets the start for Harrisburg.

Listen live on the U.S. Cellular Sea Dogs Radio Network beginning at 1:15 PM and watch on MiLB.TV starting at 1:25 PM.