'Dogs walked-off by Fightins, 5-4 in 10 innings
Denyi Reyes fires eight strong innings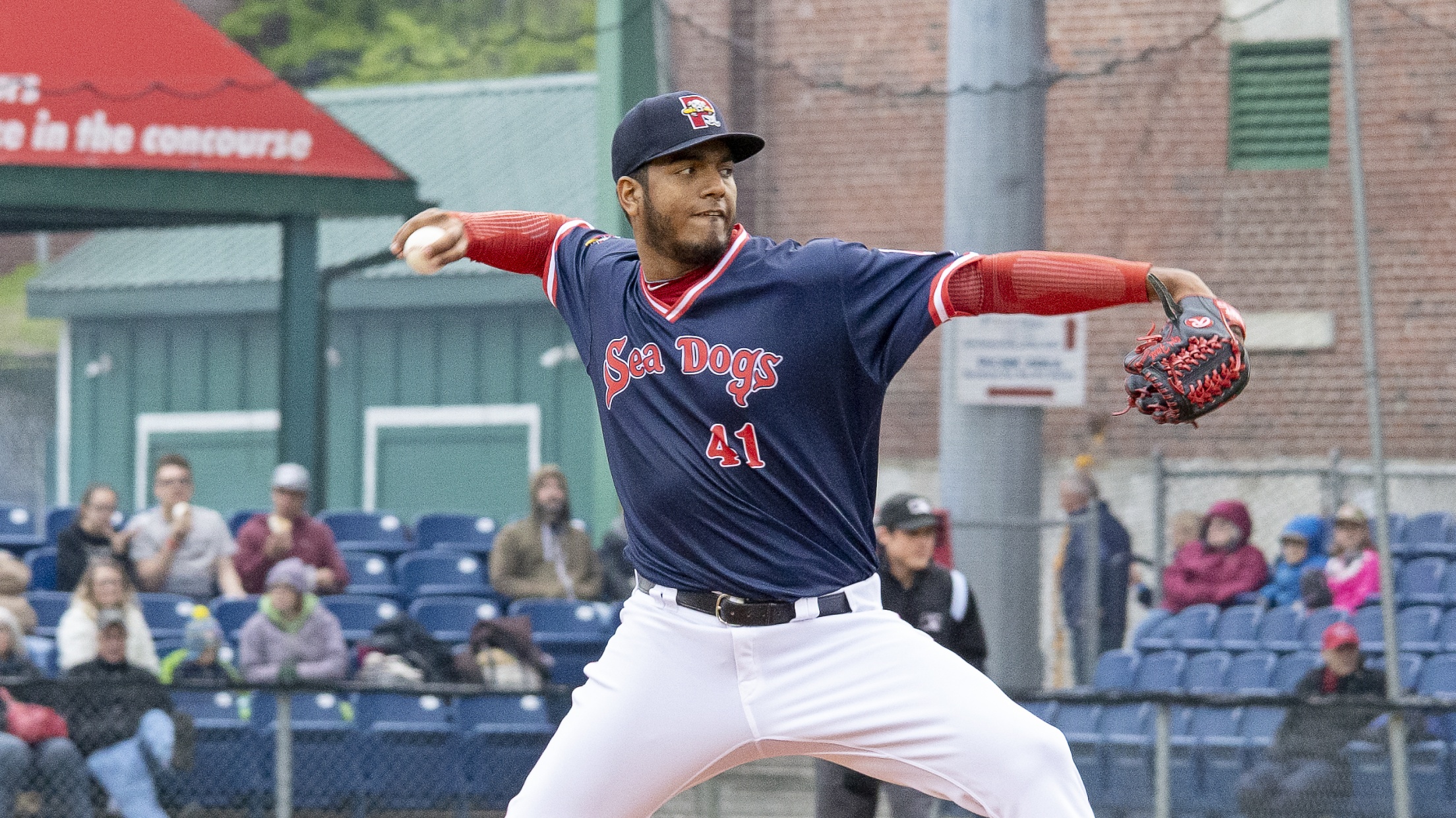 Reading, PA - Alec Bohm nailed a two-run single in the bottom of the 10th inning, leading the Reading Fightin Phils (6-5) to a 5-4 win over the Portland Sea Dogs (3-6) on Friday night at FirstEnergy Stadium. Reading has won the first two games of the series. 
Reading, PA - Alec Bohm nailed a two-run single in the bottom of the 10th inning, leading the Reading Fightin Phils (6-5) to a 5-4 win over the Portland Sea Dogs (3-6) on Friday night at FirstEnergy Stadium. Reading has won the first two games of the series.

Fightins lefty Aaron Brown (3-4) allowed the go-ahead run on a run-scoring fielder's choice by C.J. Chatham in the top of the 10th but earned the win. RHP Jake Cosart (1-1) allowed both runs in just 1/3 of an inning.
Denyi Reyes (ND) was outstanding for the Sea Dogs, working a team-high eight innings. Reyes allowed all three runs in the first inning on a homer to Grenny Cumana. The right-hander retired 15 straight after the homer, and allowed just four hits, no walks, and fanned three.
Portland chipped away against Reading starter David Parkinson (ND). Tate Matheny nailed a solo-homer (#6) in the second inning for Portland's first run. Joey Curletta delivered a sacrifice fly in the sixth. In the seventh inning against Grant Dyer. Jeremy Rivera reached on a three-base error and scored on Jarren Duran's (2-for-5) single.
RHP Matthew Gorst pitched a scoreless ninth inning, working out of two runners on and nobody out.
The Sea Dogs dropped to 1-9 in extra innings, while Reading improved to 9-3.
Portland and the Reading Fightin Phils (Phillies affiliate) continue their four-game series on Saturday night with a 6:45 PM start from FirstEnergy Stadium. RHP Kutter Crawford (0-0, 1.50) makes his second start of the season for Portland and Reading counters with LHP Damon Jones (0-0, 0.75). Radio coverage on the WPEI U.S. Cellular Sea Dogs Radio Network begins at 6:30 PM with Mike Antonellis. The game is available on the tune-in app and MiLB.TV.
Tickets for Portland's next homestand from July 1-3 are available at 207-879-9500 or seadogs.com. Book your nine inning vacation today!