Dominant starts from Donatella, Young net two wins
Generals hold Pensacola to three runs over 18 innings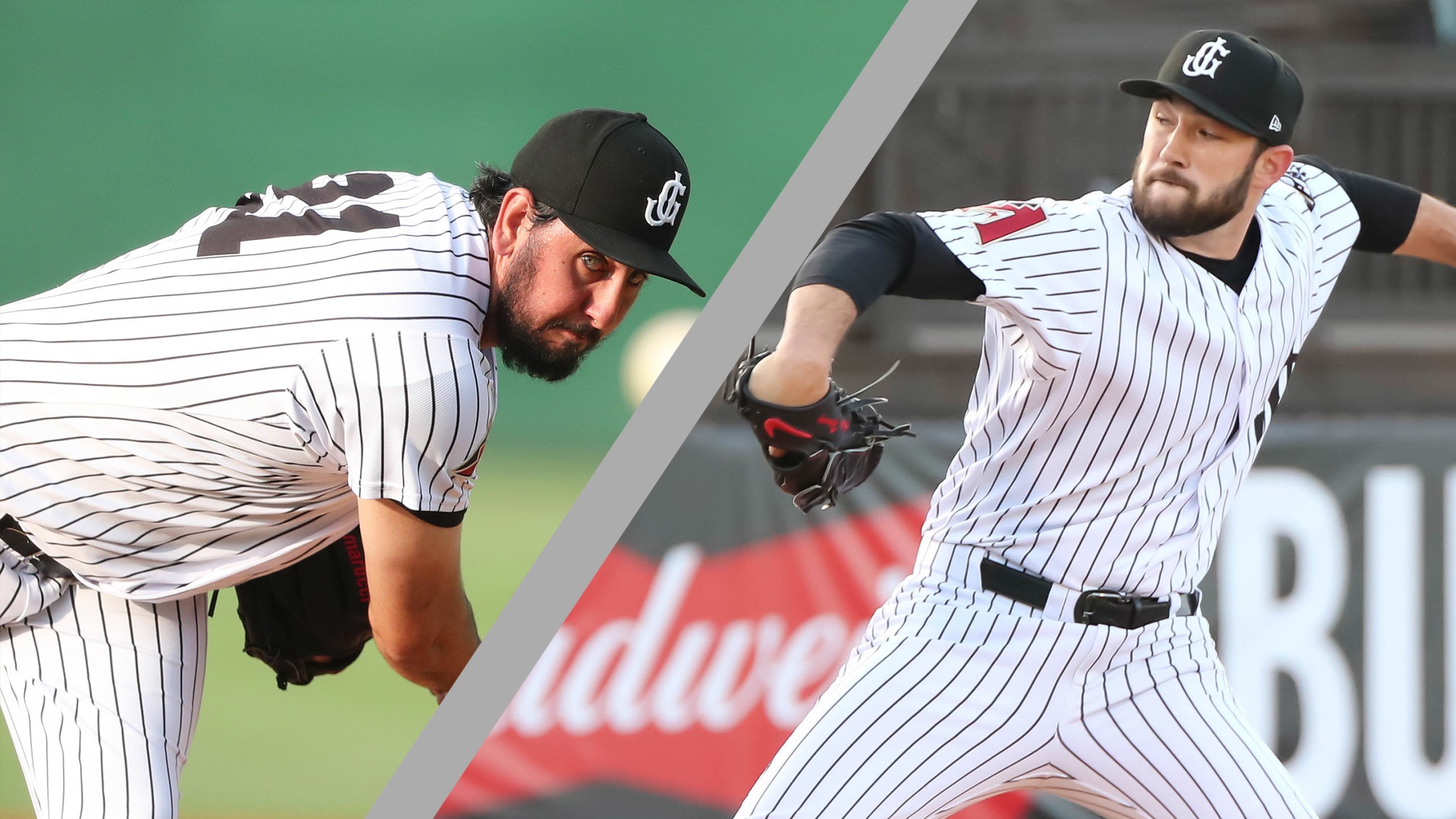 PENSACOLA, FLA. - Thanks to some desperately needed deep outings from their starting pitchers, the Jackson Generals hooked the Pensacola Blue Wahoos for a pair of wins on Thursday and Friday, with Thursday's game being completed on Friday afternoon following a weather-related suspension of play. The Generals (23-18) remain 4.5 games
PENSACOLA, FLA. - Thanks to some desperately needed deep outings from their starting pitchers, the Jackson Generals hooked the Pensacola Blue Wahoos for a pair of wins on Thursday and Friday, with Thursday's game being completed on Friday afternoon following a weather-related suspension of play. The Generals (23-18) remain 4.5 games behind first-place Chattanooga in the North Division, but they're in position to snap a four-series losing streak if they can win one of the next three contests over a Pensacola squad (18-24) that struggled to score and command their pitches in the series' first two contests.
CONCLUSION OF SUSPENDED GAME FROM MAY 17 (Thursday): Generals 3, Pensacola 2
BOX SCORE from Game 1
Trailing by a run entering the ninth inning, the Jackson Generals patiently mounted a two-run rally, overtaking the Pensacola Blue Wahoos with two outs in the top of the ninth before a thunderstorm caused the game to be suspended. The completion of the ninth inning happened the following afternoon, with the Generals prevailing in an unlikely 3-2 victory.
After allowing three hits, two runs, and one walk to the first four Blue Wahoos hitters, Generals right-hander Justin Donatella stabilized and delivered the longest outing of any Generals starter yet, throwing seven innings on 91 pitches. Donatella's impressive about-face featured only one strikeout, but a locked-down Pensacola offense did not put a man on base after the second inning. Yoan López followed and set down the Wahoos in order in the eighth, setting the table for the Generals' final opportunity to rally.
Facing Pensacola's Daniel Wright, the Generals offense struggled to get in gear, managing only two hits. In a quintessential pitchers' duel, the two sides traded three-batter half-innings in the third, fifth, sixth, and seventh frames. Wright's replacements, Victor Payano and Robinson Leyer, were not as effective. Over the final two innings, the Generals scored three runs thanks to five walks, an error, a hit batsman, and a double from Juniel Querecuto. Jackson's patience won the day, as the third of three straight bases issued on balls gave them the lead just before the storm.
In the Friday afternoon conclusion, Gabe Speier recorded his first save by stranding 2 runners in the ninth. The win for Jackson marked their 11th come-from-behind victory of the season and the first time Shelley Duncan's crew managed a victory after trailing through the first eight innings of action.
GAME 2 (Friday): Generals 4, Pensacola 1
Squaring off with Southern League ERA leader Keury Mella, Generals left-hander Alex Young fired eight scoreless innings on 99 pitches, recording his longest outing since August of 2016. Young's dominance overshadowed an unfocused night from Mella, who walked four batters and threw 83 pitches in three innings of work. Kirby Bellow ceded a triple to Shed Long and an RBI groundout to Daniel Sweet in the ninth, allowing Pensacola an inconsequential run in a 4-1 Generals victory.
The base-on-balls bug bit Pensacola's pitchers again on Friday, as the Generals worked a season-high nine free passes and had a batter hit by the pitch on three occasions. Juniel Querecuto recorded his third extra-base hit in two games with a triple against Mella, and the Generals swiped four bases using four different players to heighten the pressure put on Pensacola. Rudy Flores was hit by the pitch twice, and he and Jason Morozowski quietly recorded multi-hit games.
TOP PERFORMERS - Generals (First 2 Games)
3B Juniel Querecuto - 3-9, 2 R, 2 2B, 3B, RBI
SS Galli Cribbs Jr. - 0-6, 2 R, 2 BB, SB
CF Daniel Robertson - 1-5, R, RBI, 4 BB, 2 SB
RHP Justin Donatella - 7.0 IP, 4 H, 2 R, 2 BB, 1 K
LHP Alex Young - 8.0 IP, 3 H, 0 R, 2 BB, 7 K
TOP PERFORMERS - Pensacola (First 2 Games)
2B Shed Long - 3-7, 2 R, 3B, HR, BB, RBI, SB
1B Gavin LaValley - 2-8, RBI
LHP Juan Martinez - 3.0 IP, 0 H, 0 R, 2 BB, 1 K
RHP Daniel Wright - 7.0 IP, 2 H, 0 R, 0 BB, 5 K
NEXT GENERALS GAME:
6:05pm CT Saturday (5/19) at Blue Wahoos Stadium (Pensacola, FL)
RHP Taylor Widener (1-2, 3.16 ERA)
vs.
RHP Anthony DeSclafani (0-0, 0.00 ERA)
NEXT TWO GENERALS HOMESTANDS:
May 23-27 vs. Birmingham Barons
June 3-7 vs. Tennessee Smokies
Dial 731-988-5299 for tickets to see Jackson Generals Baseball,
OR
log on to JacksonGeneralsBaseball.com!