Goldeyes Season and Individual Tickets Available Now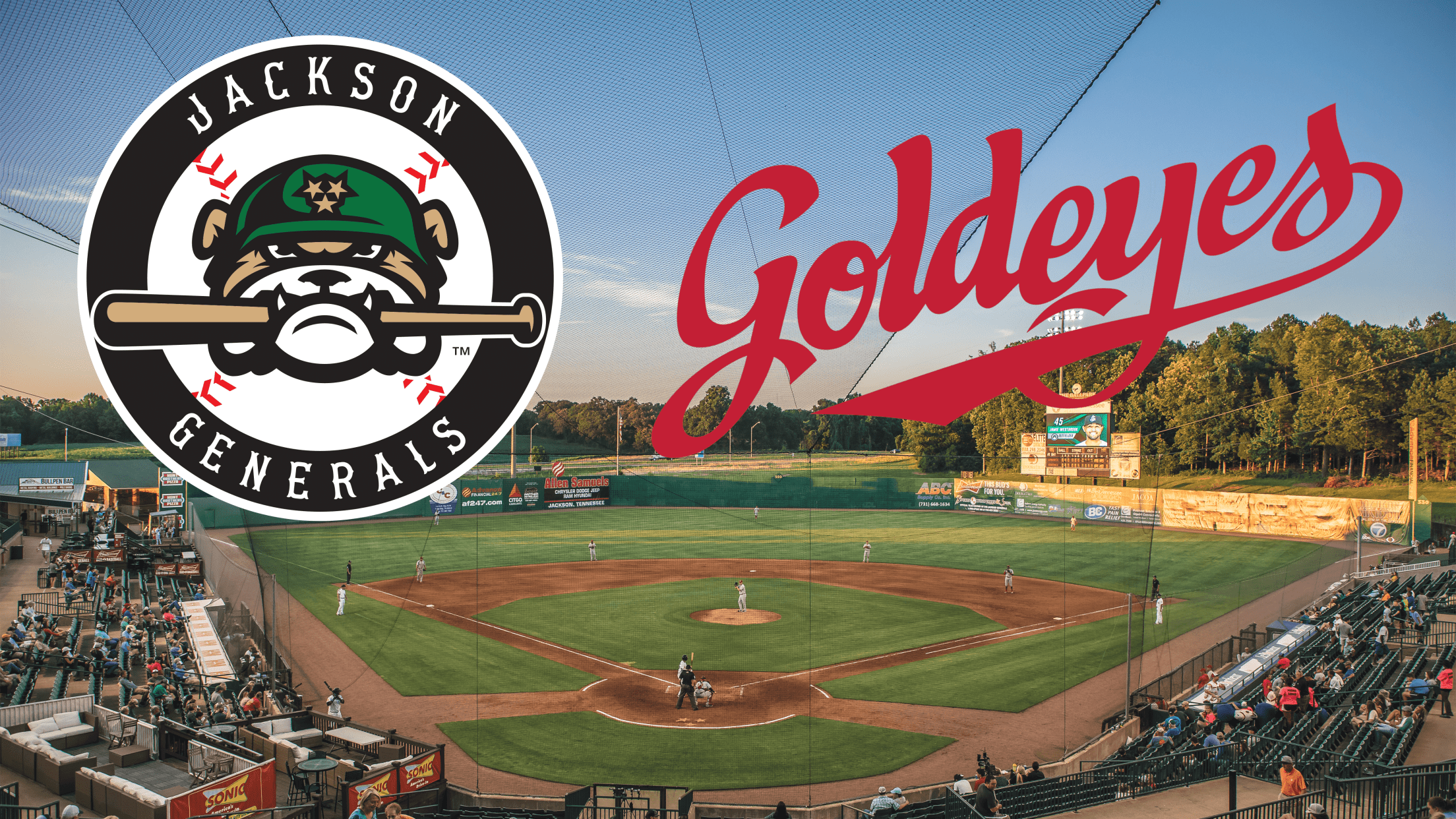 JACKSON, TN – The Jackson Generals are excited to release the full 2021 schedule of the Winnipeg Goldeyes, with all home games to be played at the Ballpark @ Jackson. As has been previously announced, due to the ongoing closure of the US/Canadian border, the Goldeyes will be playing their
Nitro Circus to visit The Ballpark at Jackson on October 16th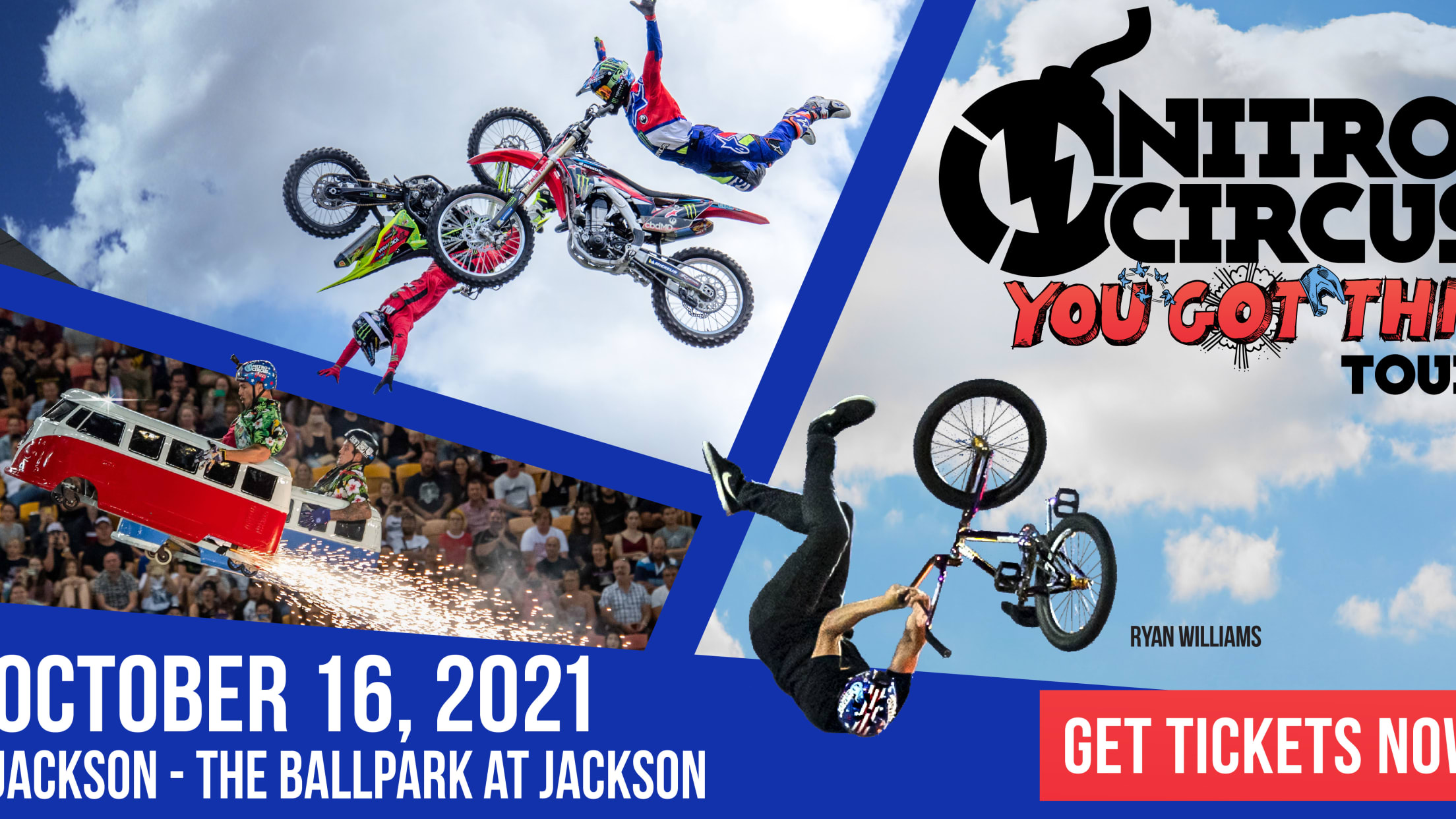 JACKSON, TN – The Jackson Generals are pleased to announce that Nitro Circus will visit Jackson for the first time with a Saturday, October 16th show at The Ballpark at Jackson. The You Got This tour is part of an extensive North American trek that will visit more than 25
The Ballpark at Jackson Expanding Professional Baseball, College Baseball, Concerts, and other Events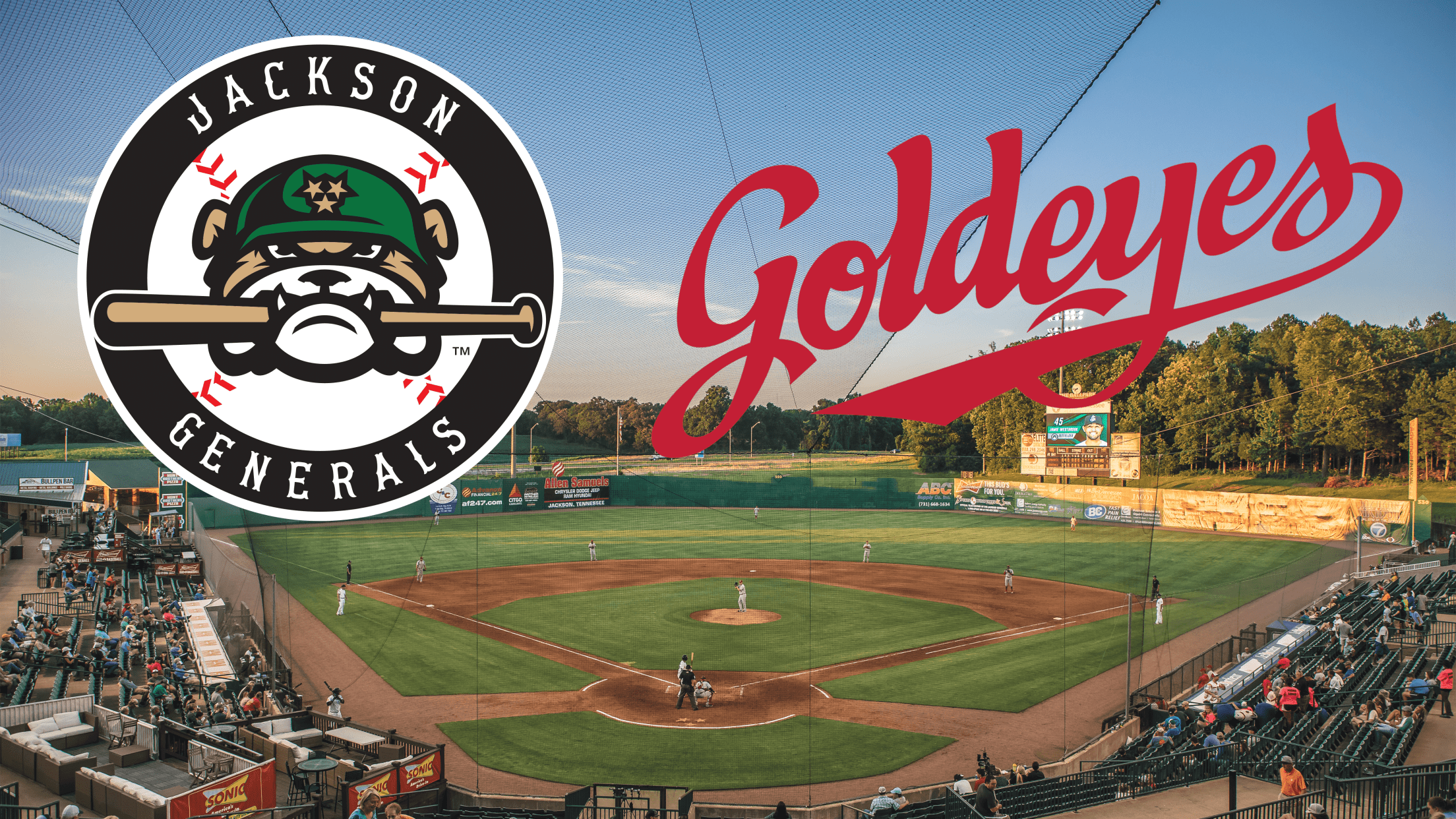 JACKSON, Tenn. – The Jackson Generals continue to aggressively expand entertainment offerings at The Ballpark at Jackson for the summer of 2021 and beyond. Jackson is poised for the busiest and most diverse entertainment calendar in the history of the Ballpark. Beginning May 21st, the Ballpark at Jackson will host
MercyMe to Play June 3rd Concert at The Ballpark at Jackson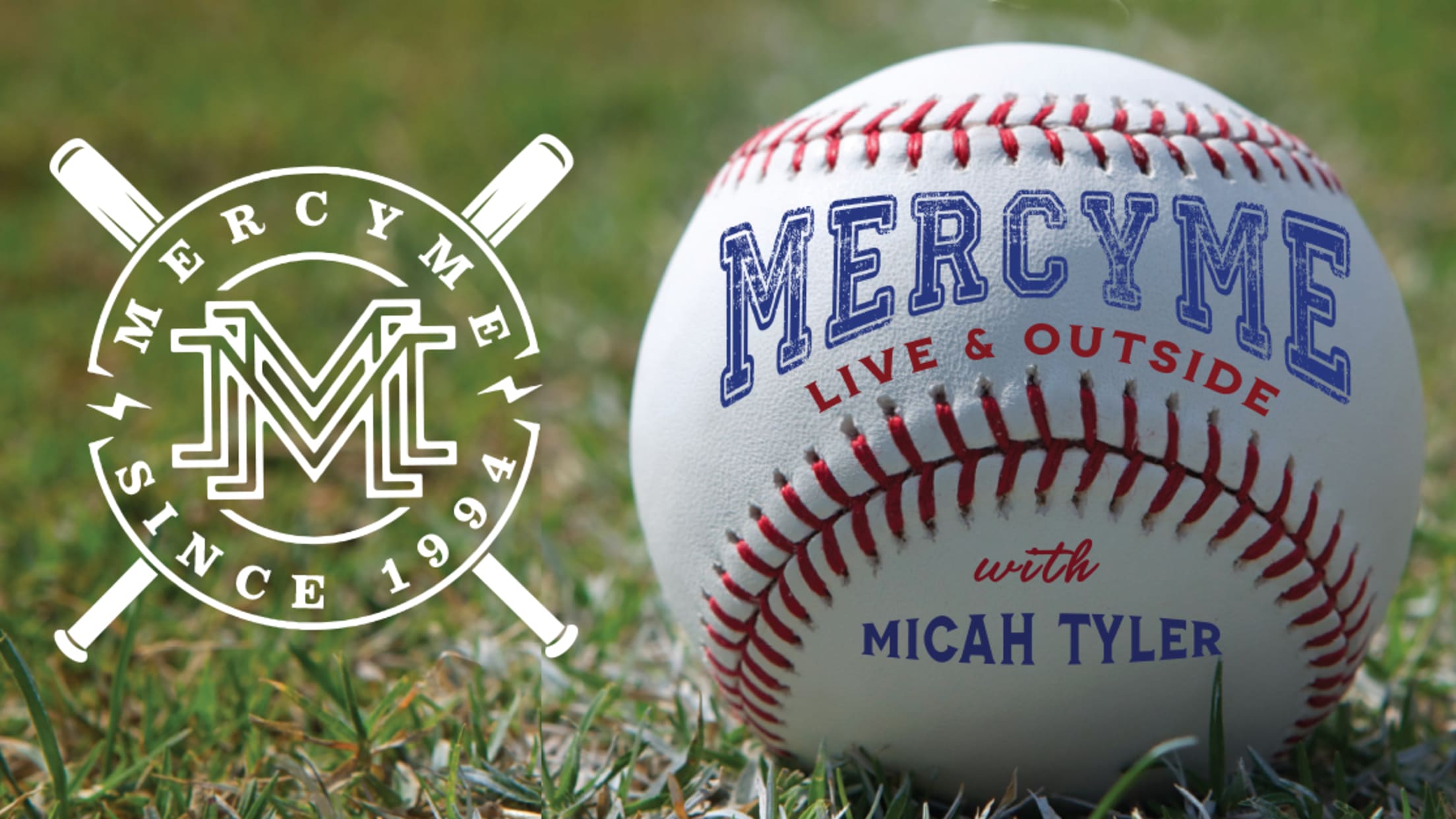 JACKSON, Tenn. – The Jackson Generals and Rush Productions are excited to welcome MercyMe to Jackson, announcing on Tuesday plans for a concert at The Ballpark at Jackson on Thursday, June 3rd. MercyMe is a Grammy-nominated American contemporary Christian band and the winner of eight Dove Awards since its inception
USA Championship Wrestling to Hold Major Event at The Ballpark at Jackson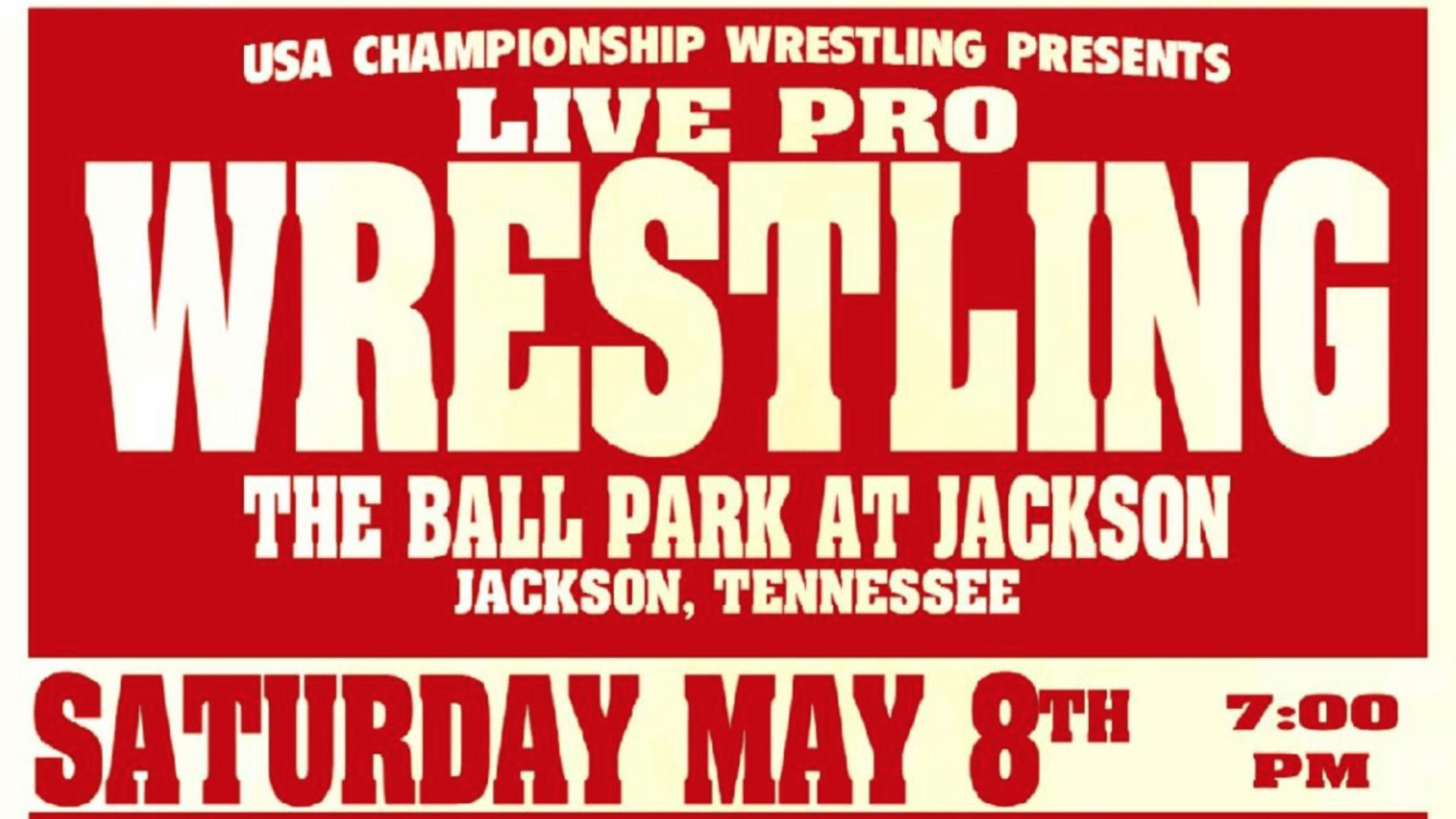 Jackson, TN - USA Championship Wrestling announced that they will be heading back to The Ballpark at Jackson on Saturday night May 8th, 2021 and will be featuring many household names in the world of Professional Wrestling. In September of 2020, USA Wrestling drew over 2,300 fans to the Ballpark
The Ohio Valley Conference Championship is Returning to Jackson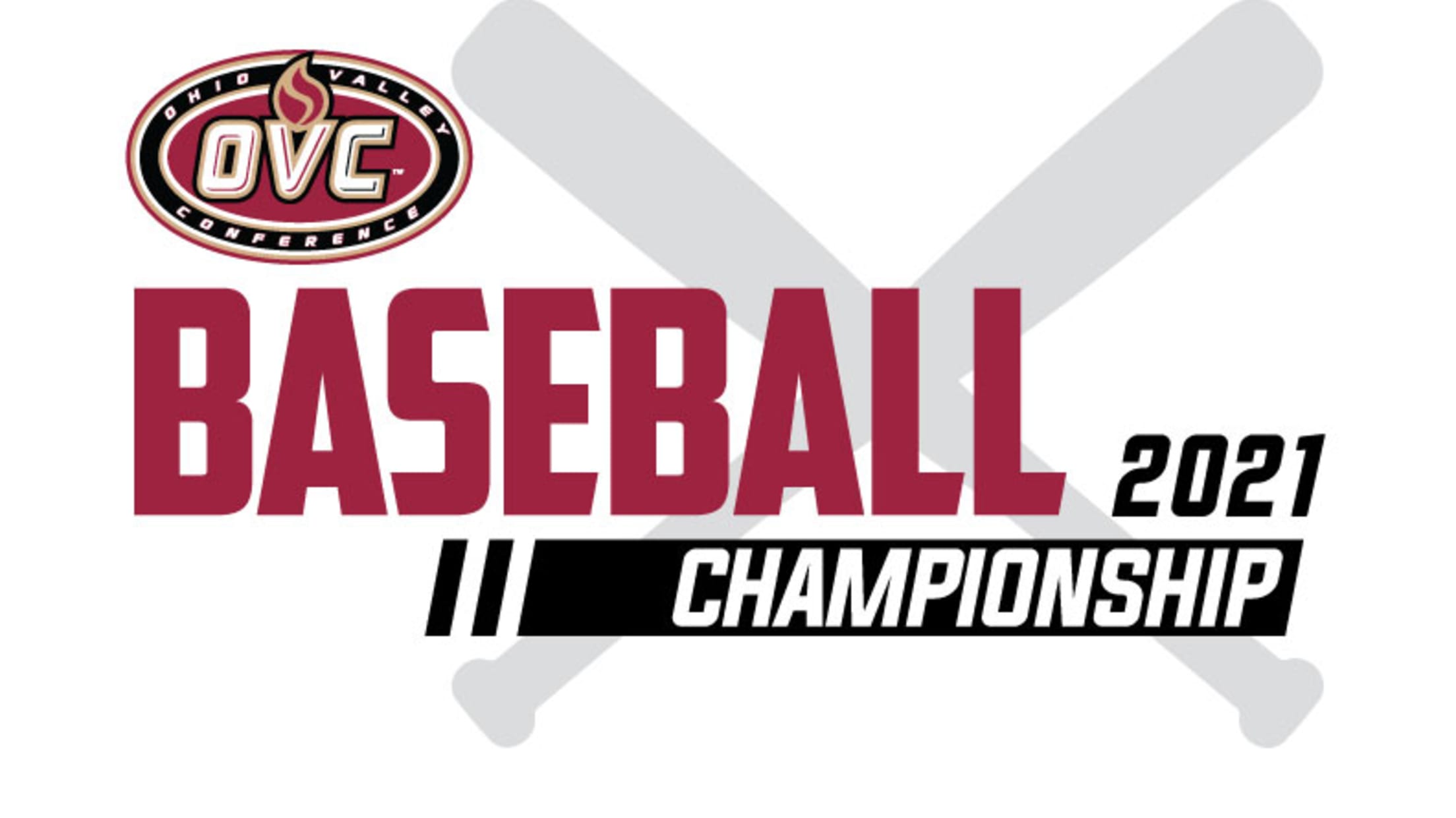 Jackson, TN: The 2021 Ohio Valley Conference will make its return to The Ballpark at Jackson from May 27-29. The OVC Baseball Championship was previously held at The Ballpark at Jackson from 2010 through 2016. This year's championship will feature the top four teams in the OVC standings competing in
Generals Welcome Lane College to The Ballpark at Jackson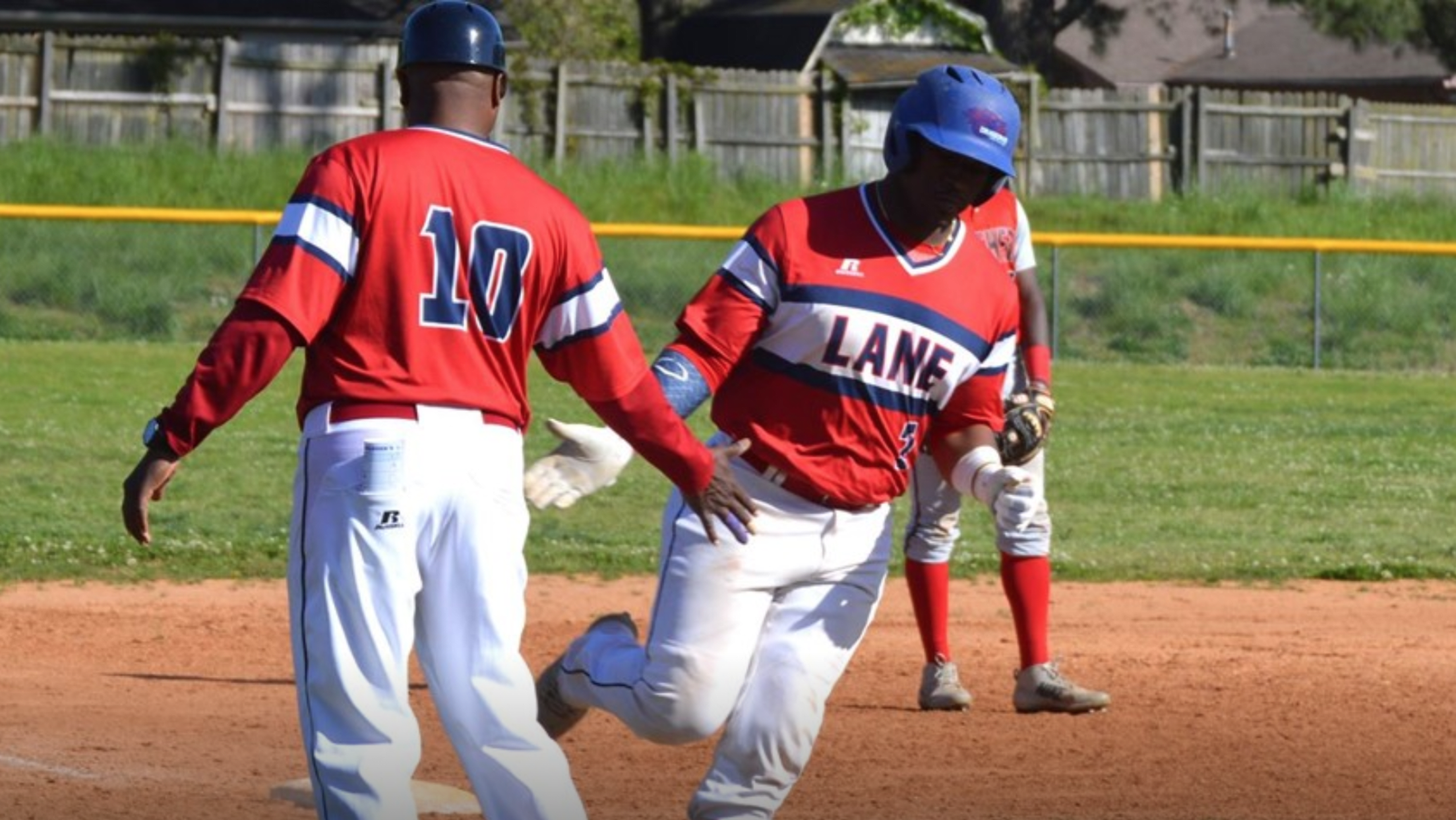 Jackson, TN: The Jackson Generals have agreed to host Lane College's remaining home baseball games for the 2021 season at The Ballpark at Jackson. "We are very appreciative that the Generals and their ownership have offered to host our remaining home games and have also offered to cover the costs
Generals Issue Letter to City of Jackson Regarding Future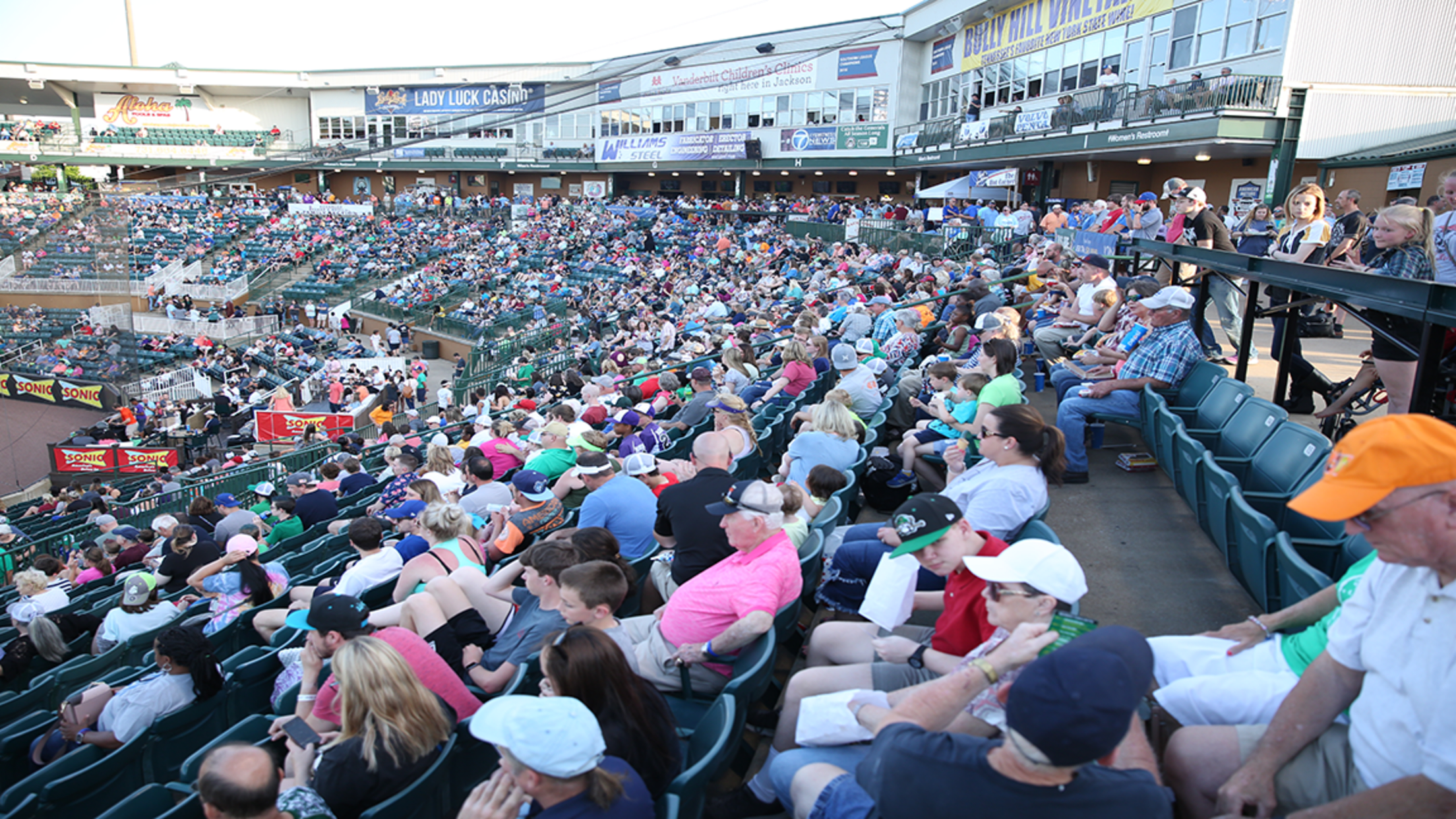 January 21, 2021 Mayor Conger, I acknowledge receipt of the letter delivered on your behalf by the City Attorney yesterday. You have correctly identified the critical paragraph in the License and Use Agreement (Article IIIF), which states that the "Club covenants it will always be a member of the National
Generals 2020 Economic Impact Report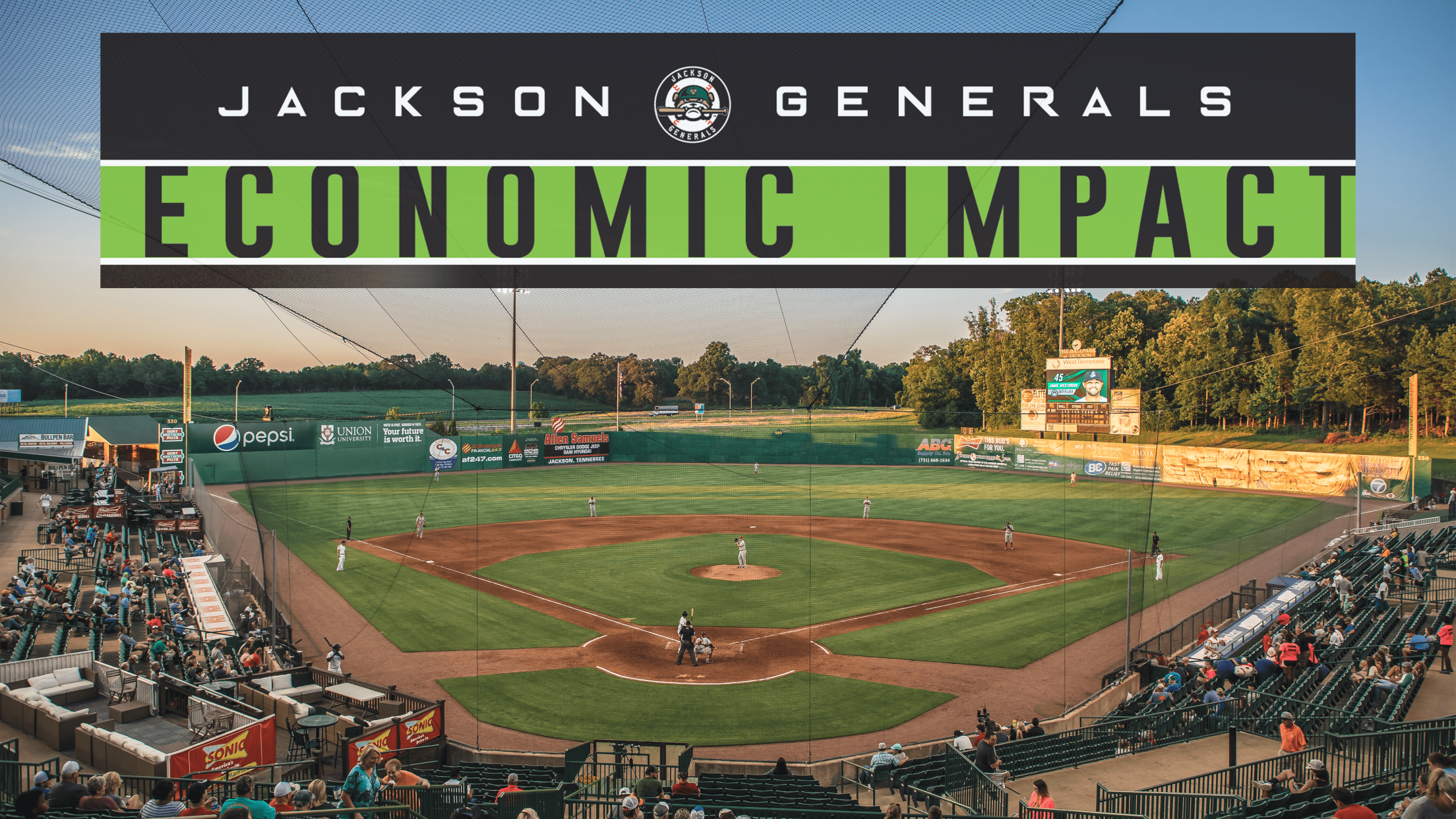 Click to view the Generals 2020 Economic Impact Report: https://bit.ly/31B72C4
Jerry "The King" Lawler to Host 50th Anniversary Event in Jackson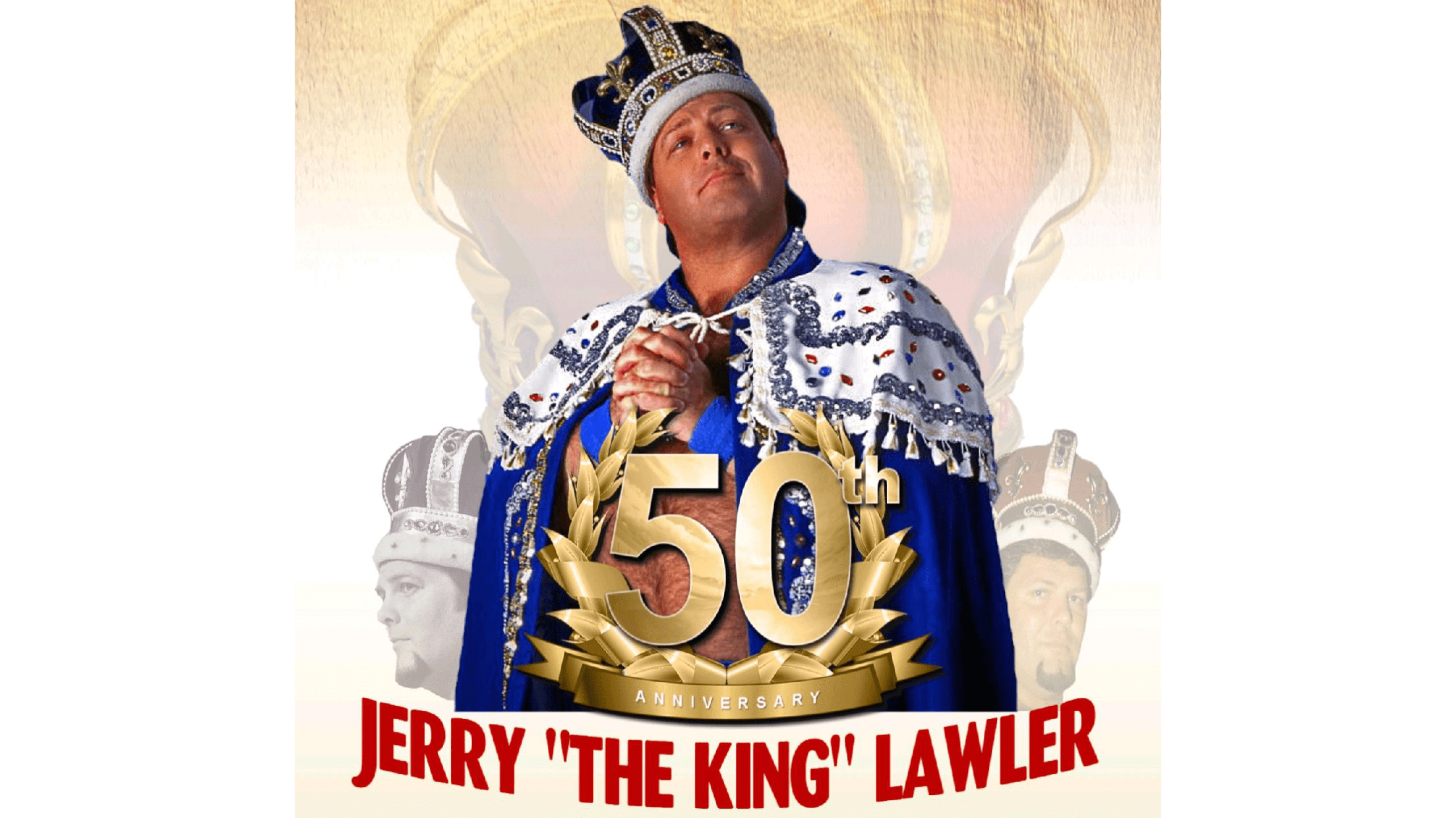 JACKSON, TN - The Jackson Generals and USA Wrestling have announced a collaboration to bring Jerry "The King" Lawlers 50th Anniversary Celebration to The Ballpark at Jackson. The event, scheduled for Saturday, September 26th, will feature eight matches, including a Thunderdome Cage Match and welcome a long list of wrestling
Minor League Baseball Announces Cancellation of 2020 Season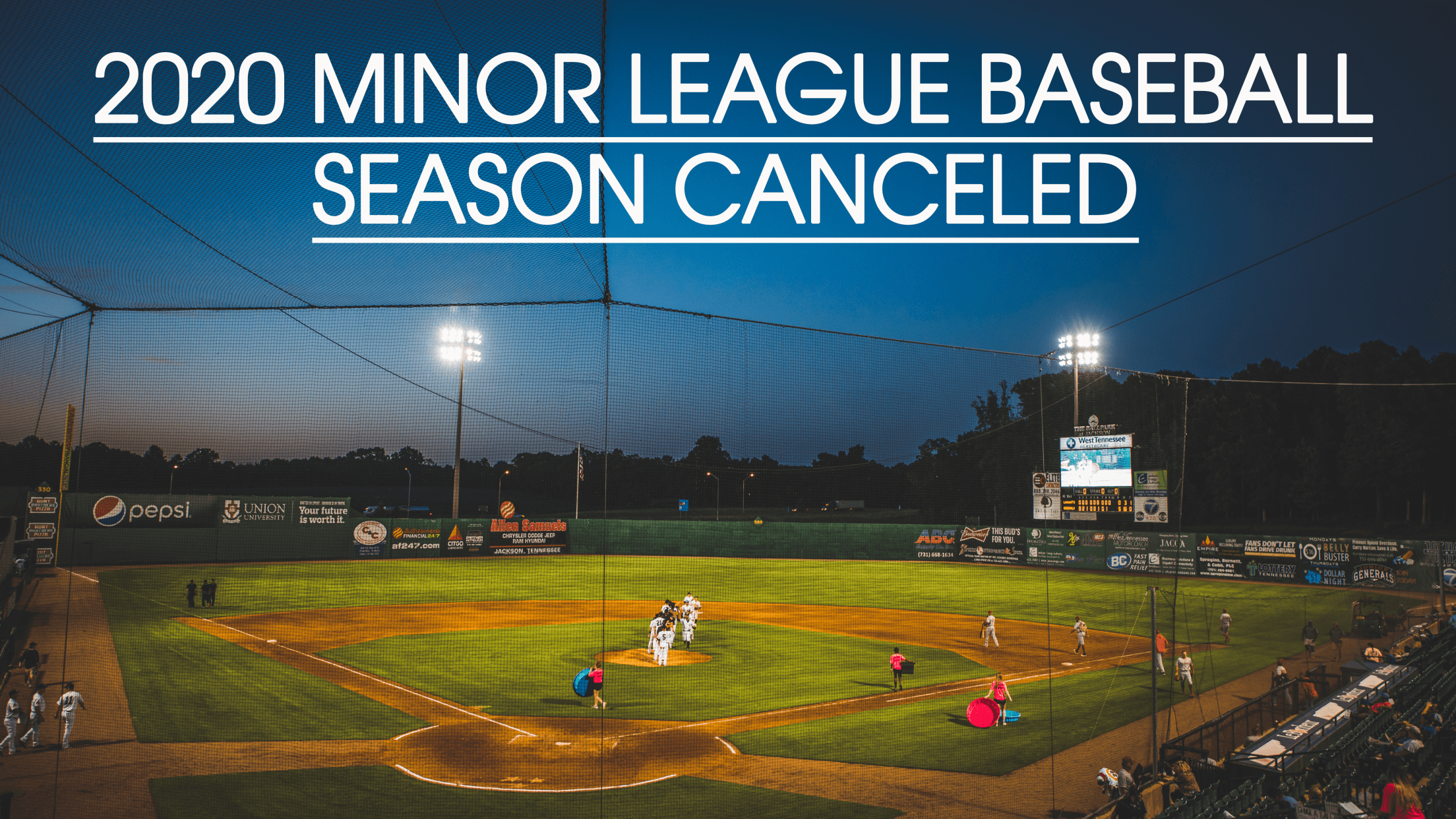 JACKSON, TN – In a release Tuesday, Minor League Baseball has announced the official cancellation of the 2020 season. The Generals 23rd season of professional baseball, officially scheduled to begin on April 9th, had been temporarily suspended due to concerns surrounding the novel coronavirus. Minor League Baseball President & CEO
Snoop Dogg and Twista Concert Postponed
Show plans a trip to Jackson in July 2021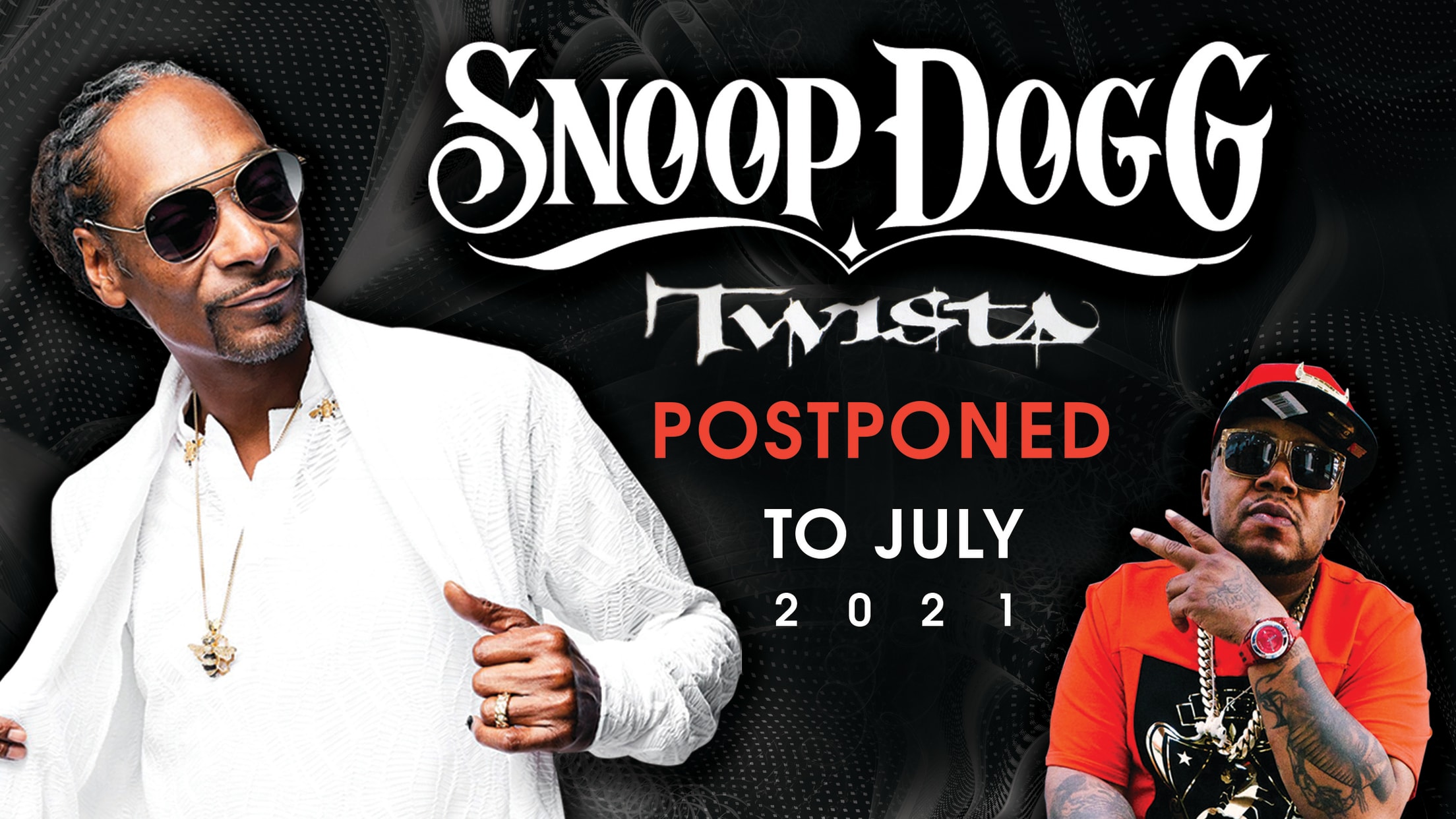 JACKSON, TN – The Jackson Generals in conjunction with Blue Cap Entertainment announced on Monday the postponement of the Snoop Dogg and Twista concert at The Ballpark at Jackson, in the wake of the novel coronavirus concerns. The event, scheduled for July 20th, still plans to come to town in
Travel Ball Takes the Field in Jackson for First Tournament Weekend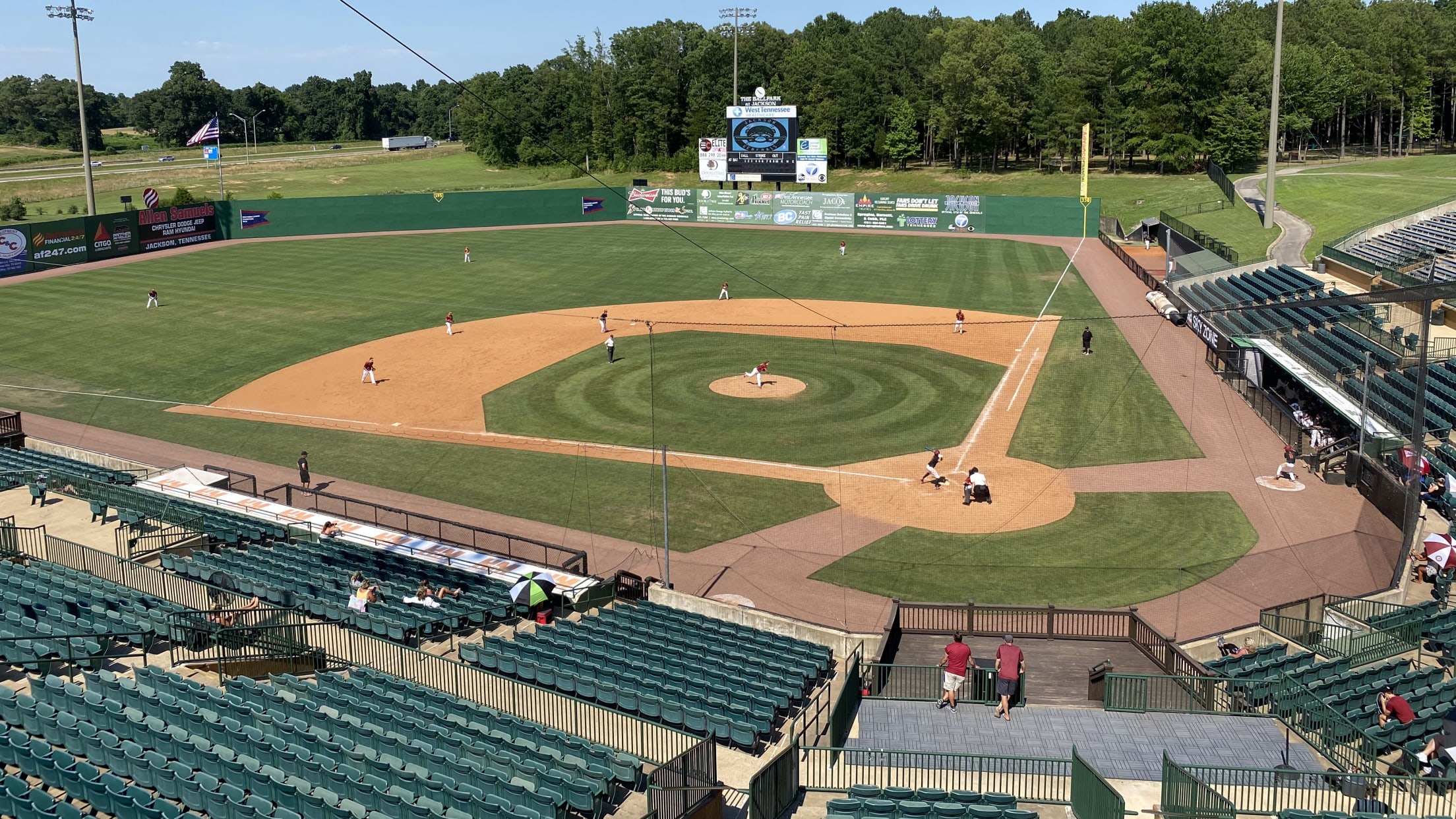 JACKSON, TN - The sight of the infield dirt receiving a fresh drag, and the foul lines being chalked could only mean one thing; baseball was making its long-awaited return to The Ballpark at Jackson. It was not the Jackson Generals taking the field, as many would expect in mid-June,
At The Plate: H&M Company, Inc.
Generals and H&M share long-time community partnership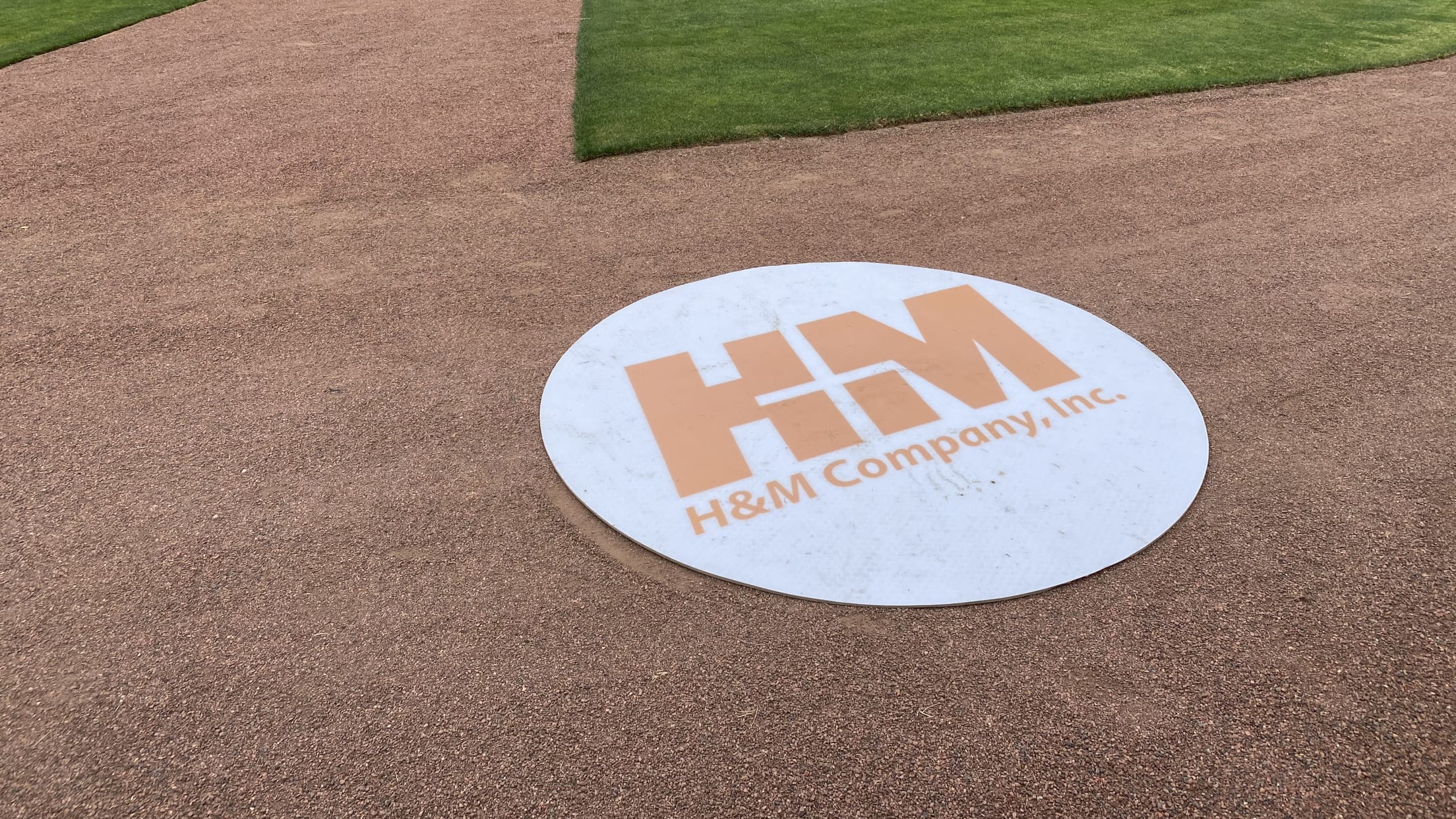 The H&M logo lines the tops of the dugouts and fills the on-deck circles at the The Ballpark at Jackson. Since near the beginning of the franchise, H&M Company, Inc. has served as one of the Generals longest-standing community partners in helping bring professional baseball to the city of Jackson.
A June Update From The Jackson Generals 
Catching you up to speed with the latest Generals news and events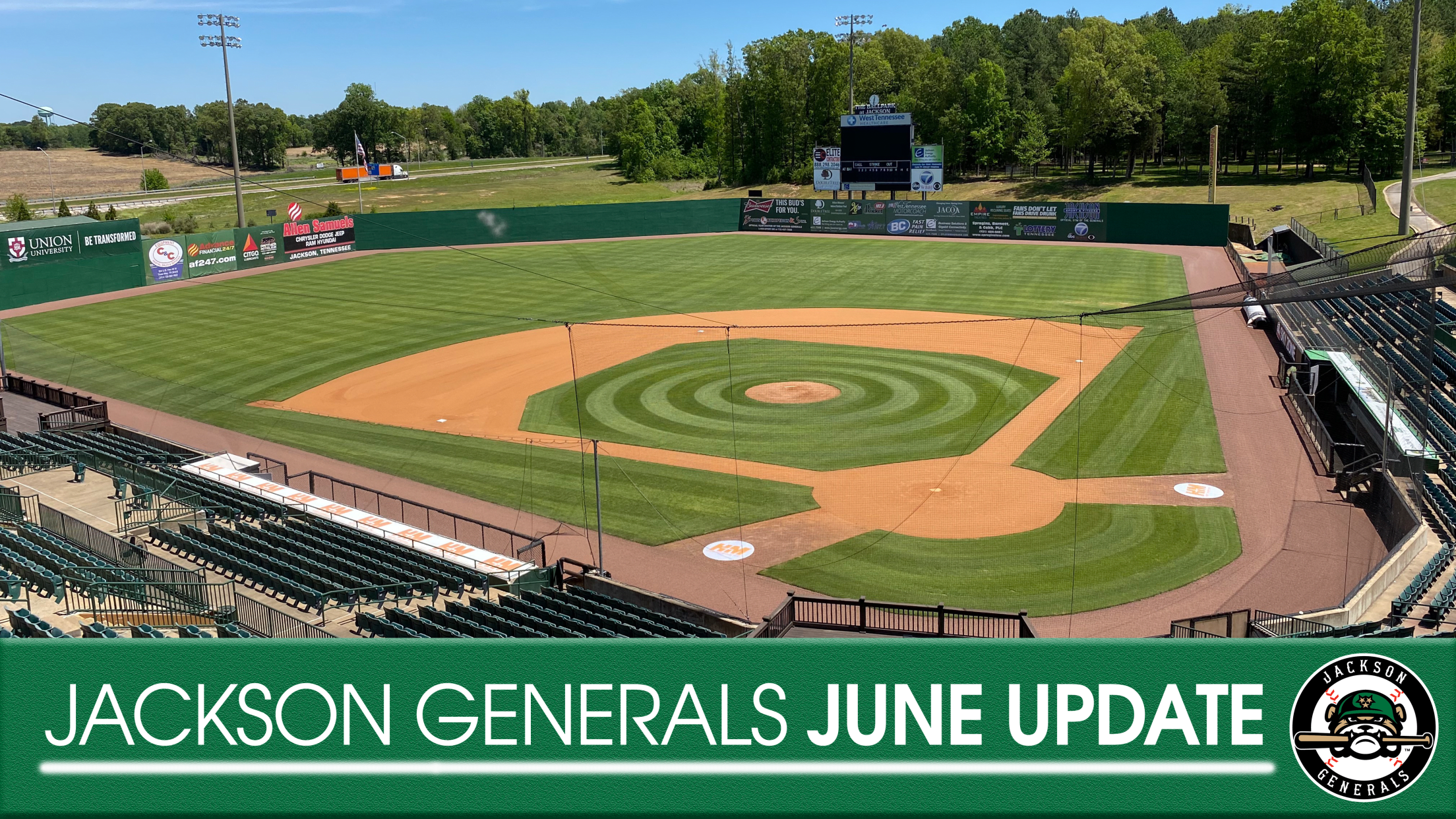 As the days begin to feel more like summer, all of us at the Jackson Generals truly miss welcoming our fans into The Ballpark at Jackson, and coming together to enjoy our great game. We have the baseball itch, and we know you do too. We hear from our fans
The Ballpark at Jackson to Host High School Baseball Tournaments
Generals join with Net Elite Baseball and Pastime Tournaments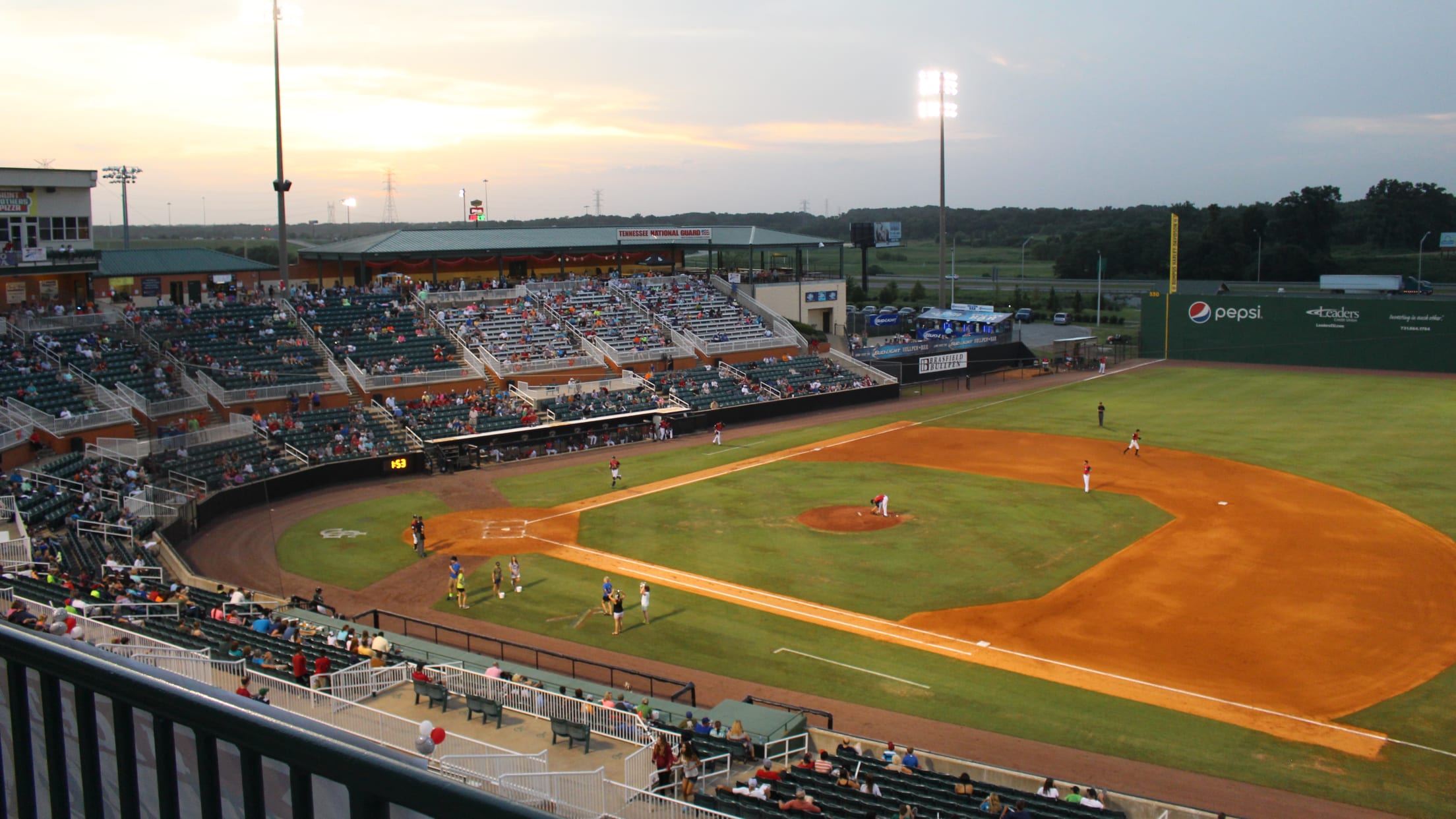 JACKSON, TN - Baseball is set to make its return to The Ballpark at Jackson, as the Jackson Generals announced Monday a partnership with Net Elite Baseball and Pastime Tournaments, which will bring high school tournaments to town over the summer. Tournament dates range from June 11th through August 2nd,
The Ballpark at Jackson to Host Fathers & Fireworks Event
Event scheduled for June 20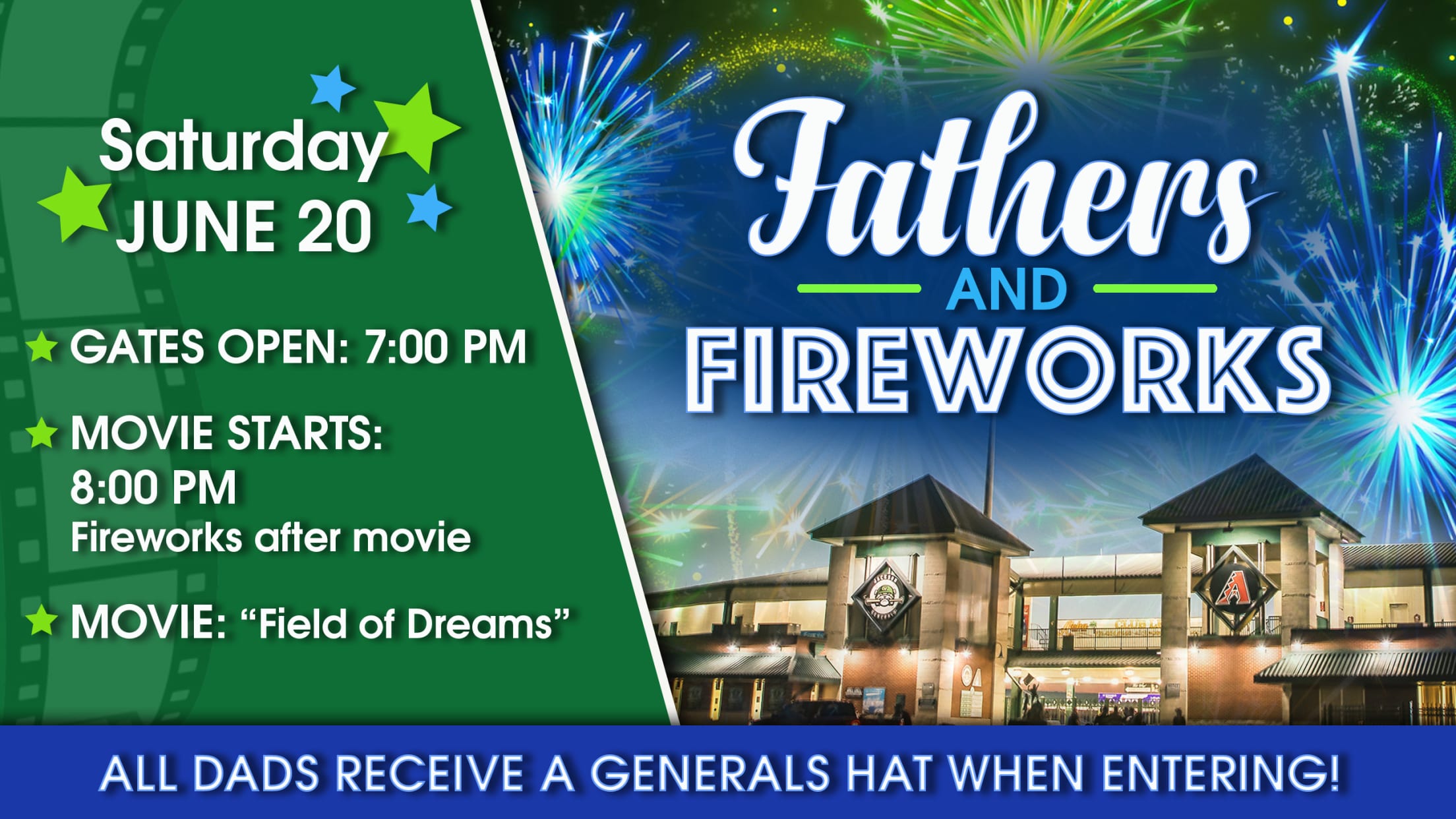 The Generals have announced the first ever Fathers and Fireworks event, scheduled for Saturday, June 20th at The Ballpark at Jackson. Celebrate the weekend with dad, or bring the whole family, to enjoy this unique Ballpark viewing experience. Tickets to the event are just $5 per person, and will reserve
Generals Open Gates For Local Graduation Ceremonies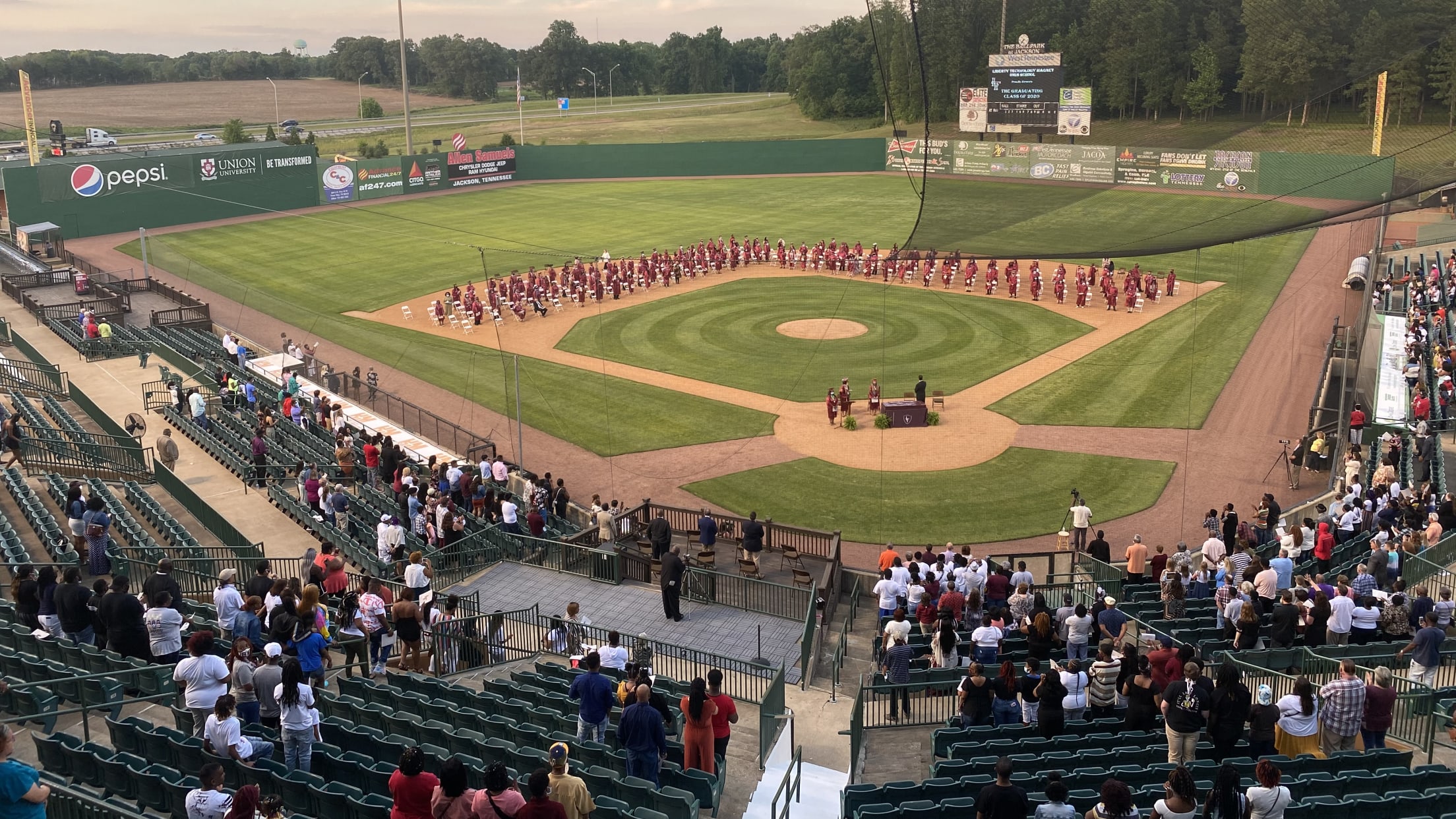 As the public health risk escalated through March and April, thousands of Tennessee seniors nearing the finish line of their high school journey were left in limbo. After four laborious years, the chances of a traditional graduation were slim, and school officials were left seeking alternatives. "We started tossing ideas
Front Office Feature: Generals GM Marcus Sabata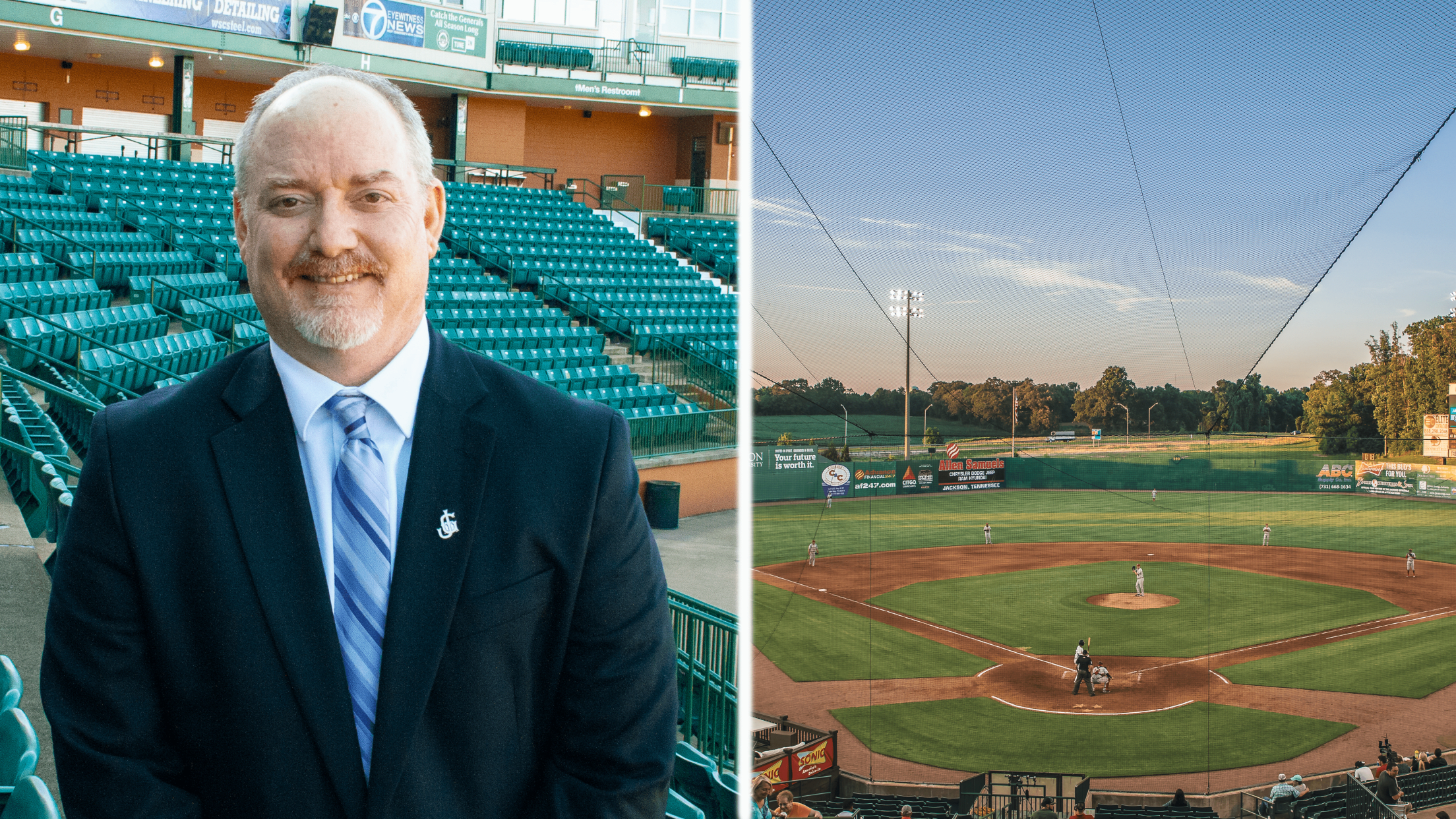 Under the standard scope of a minor league season, May is a month of many works hours, little sleep, and daily baseball on the diamond. For a general manager at the helm, opening the ballpark in the early morning hours, and securing the padlocks at night is commonplace. Yet during
Southern League Announces Cancelation of All-Star Events in Jackson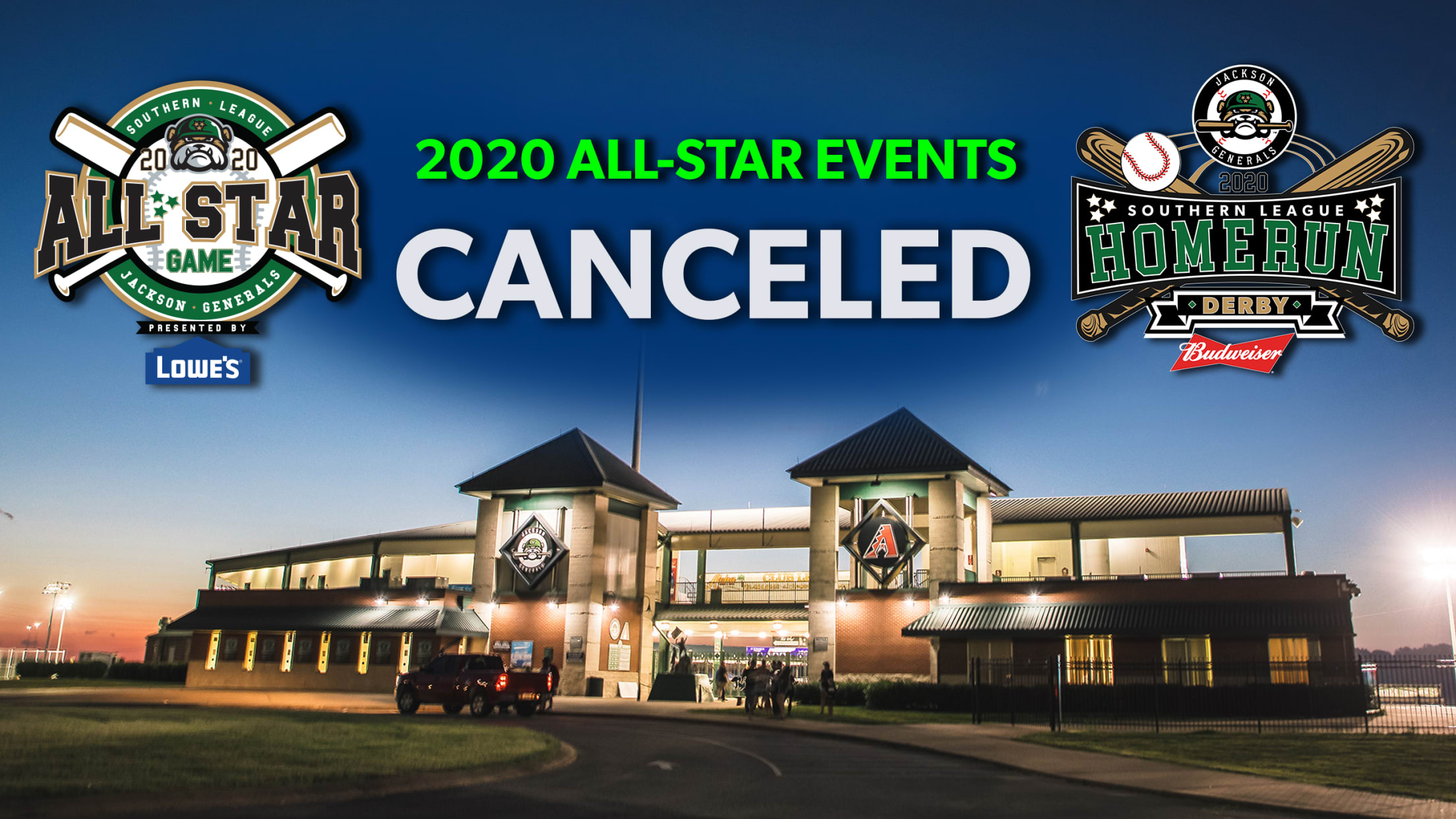 JACKSON, TN – The Jackson Generals, in accordance with the Southern League, announced on Monday the cancelation of the 2020 Southern League Home-Run Derby and All-Star Game due to the global coronavirus pandemic. The Ballpark of Jackson was set to host the annual showcase on June 22-23, for the first
Generals and RIFA Pack Meals For Jackson Community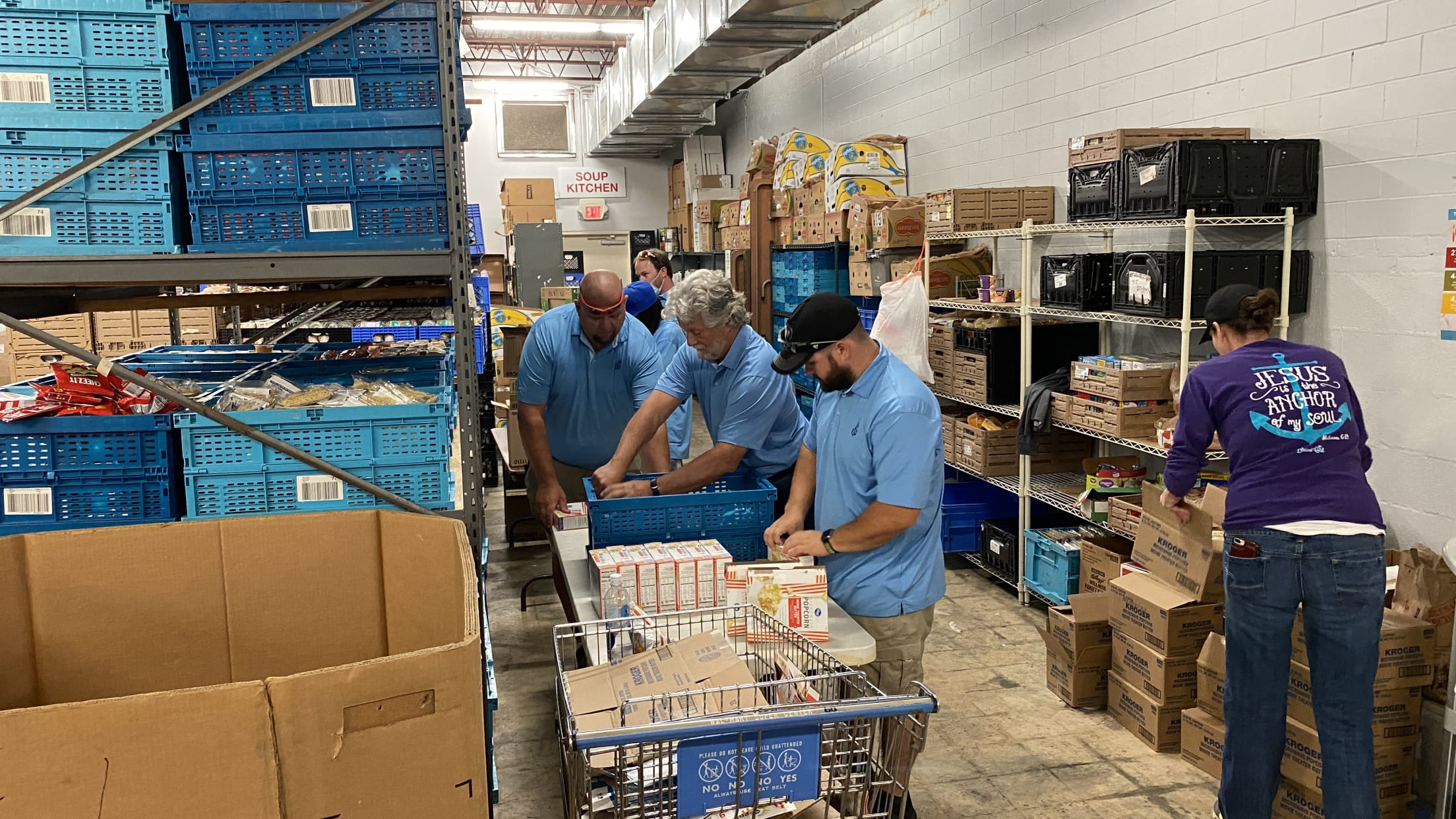 The Jackson Generals spent the week teaming up with the Regional Inter-Faith Association, helping pack snack backpacks and provide meals to the Jackson community. RIFA is a local faith-based organization that has been helping curb hunger throughout the city since its founding in 1976. Volunteer Coordinator Dan Ward says that
Changeup: A Conversation With Jackson Generals Co-Owner David Freeman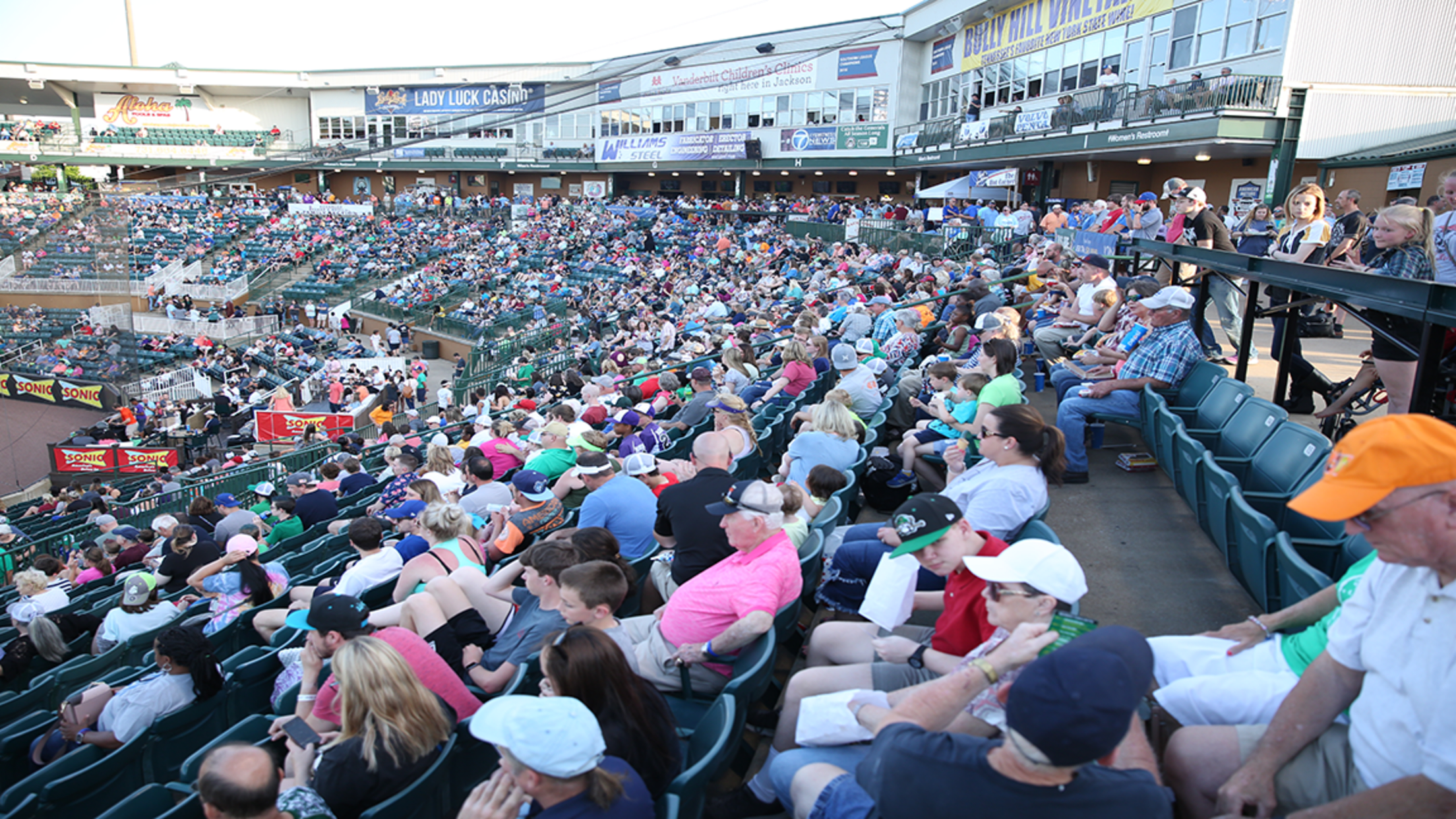 As the calendar turned to 2020, there was fervent anticipation for the 23rd season of professional baseball in Jackson. In a year celebrating the tenth anniversary since the renaming of the franchise, the Jackson Generals had sights set on winning a third straight Southern League title and their fourth in
Generals Official Statement on COVID-19 and FAQ's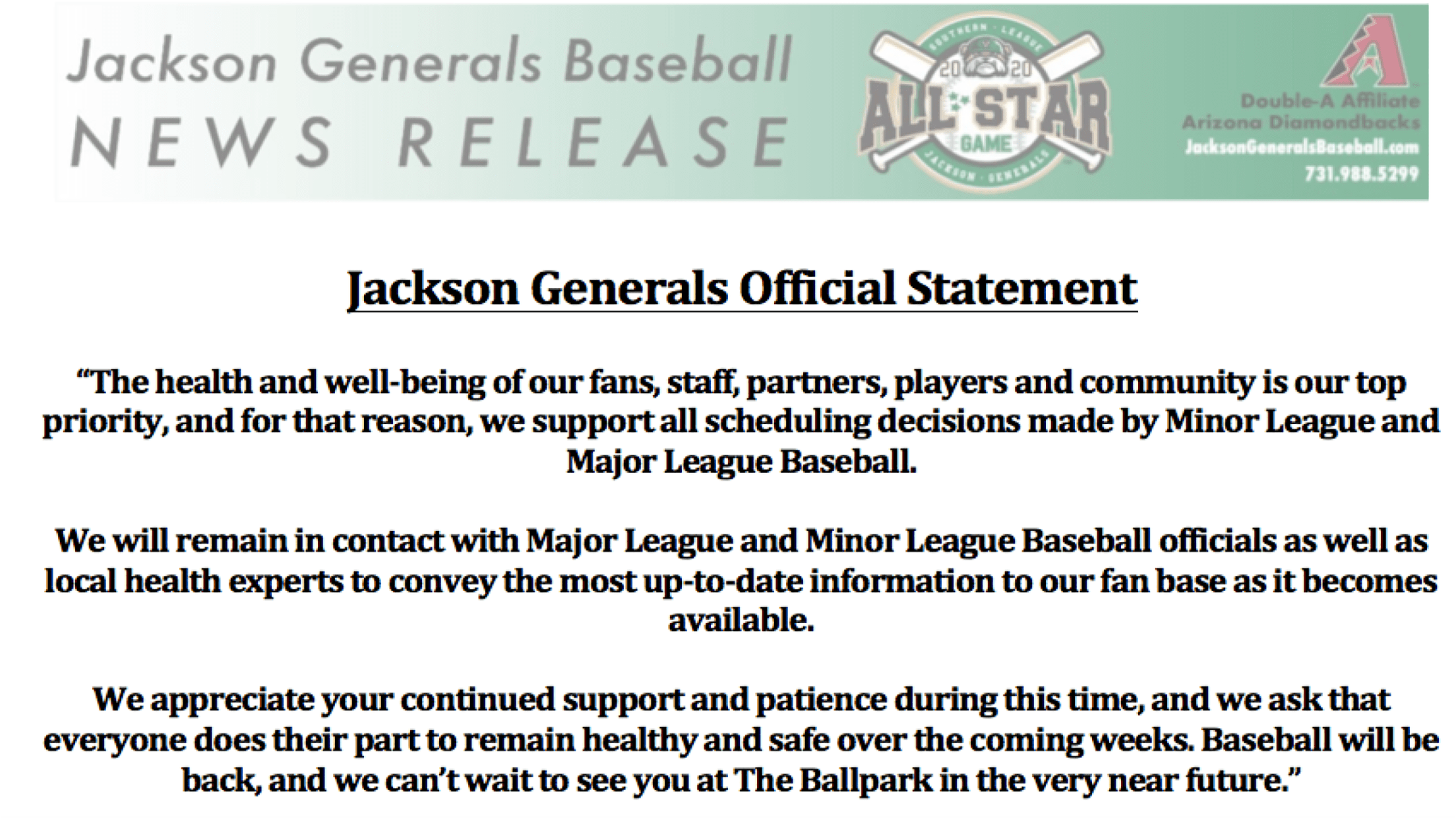 Frequently Asked Questions Q: Is your office open? A: As of May 1st, our offices are now open to the public Monday-Friday from 9 am-5 pm. The Generals Team Store is also open for in-person sales M-F from 9 am-4 pm. All Generals staff have been instructed to adhere to
A May Update From The Jackson Generals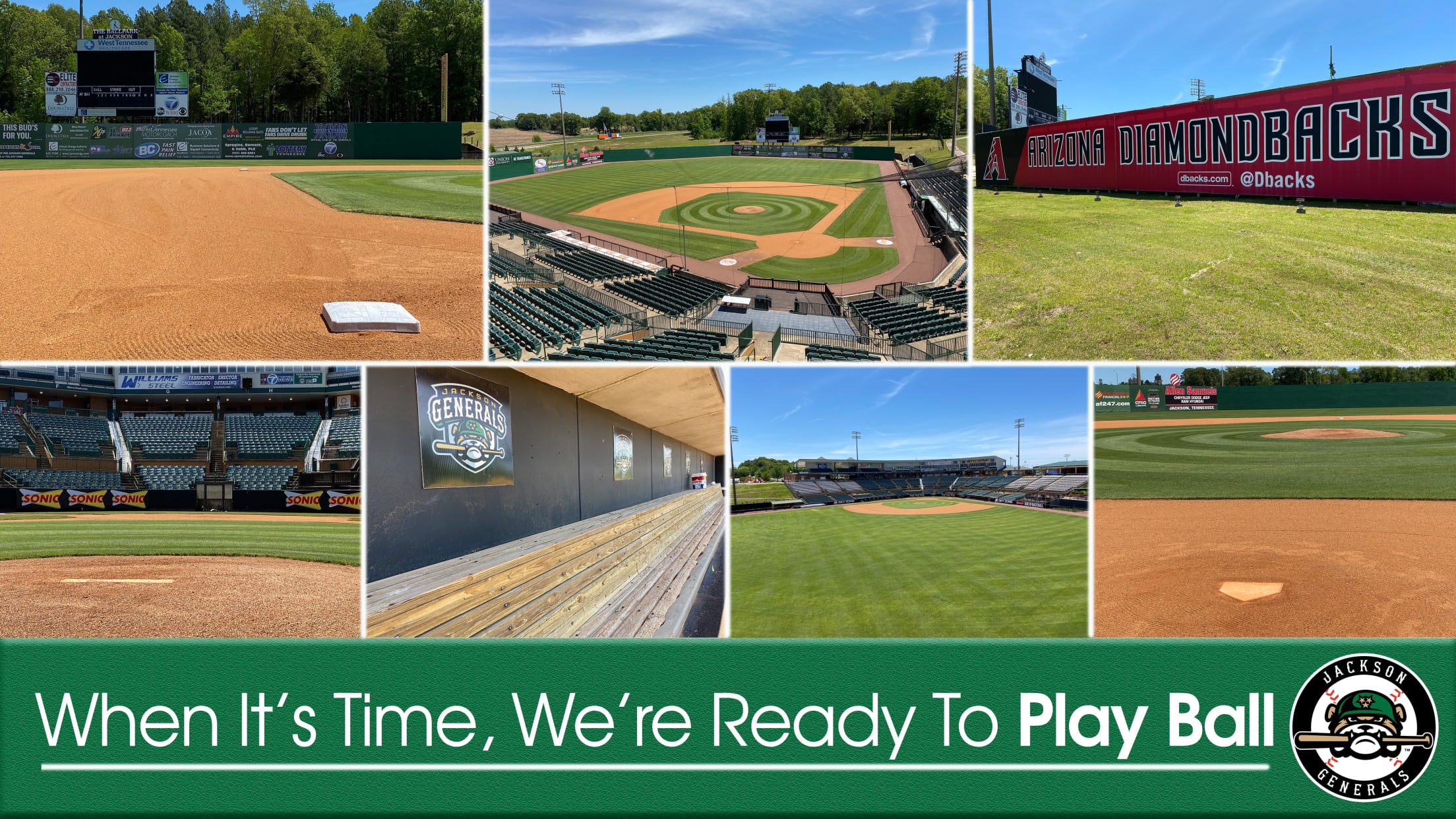 All of us at the Jackson Generals want to sincerely thank our outstanding fans and partners for your patience as we navigate these unprecedented months, and wait for a picture of what baseball may look like in 2020. We miss the warming days of April spent at a ballgame, the
Single-Game, All-Star and Home Run Derby Tickets Now On-Sale
Book your affordable seat to the historic 2020 season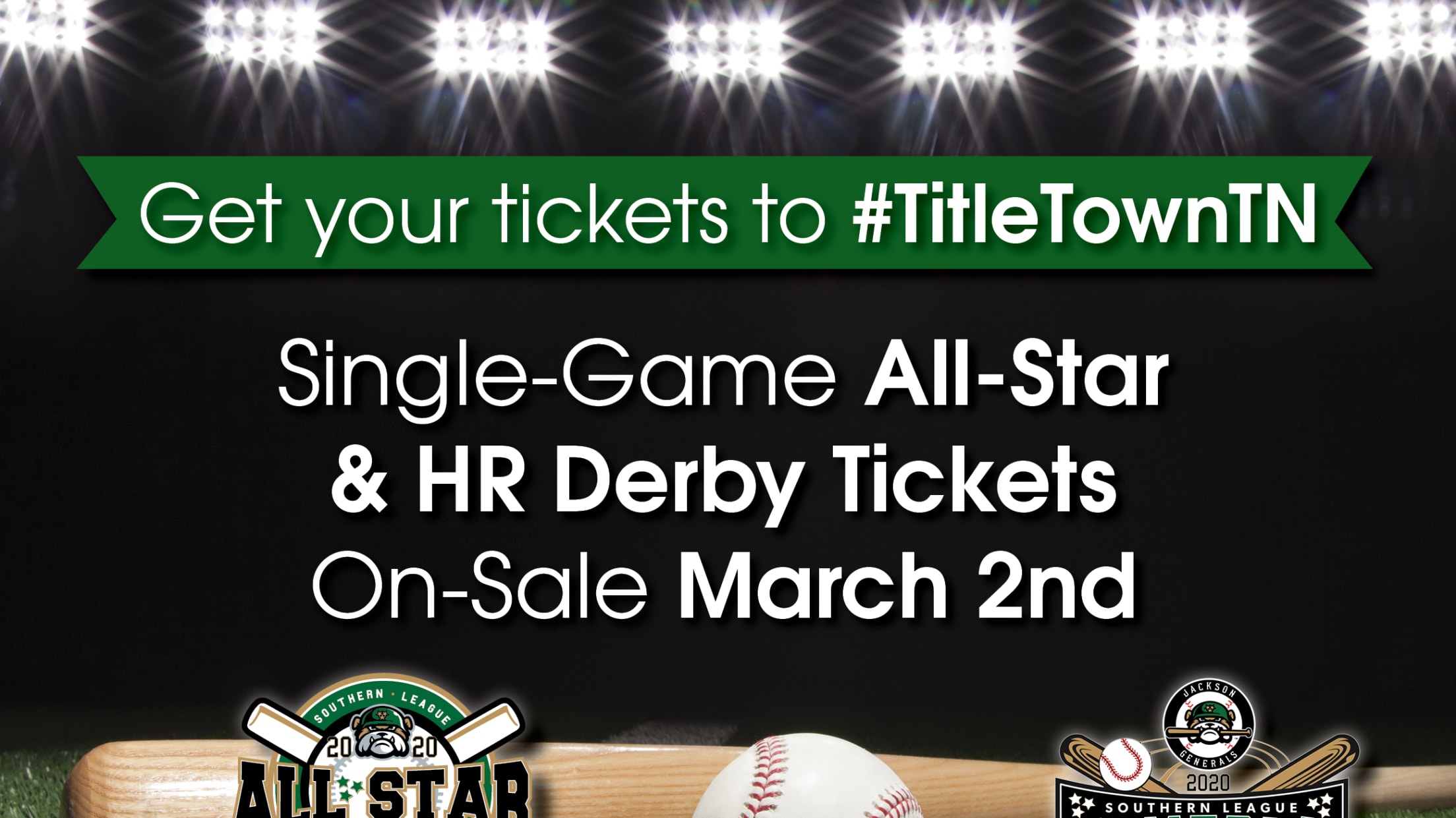 JACKSON, TN - Single-game, All-Star, and Home-Run Derby tickets are now available for purchase online ahead of the Generals 2020 season. The Generals schedule features 12 fun-filled Saturday nights, the return of the ever-affordable Dollar Thursdays presented by Leaders Credit Union, plus can't-miss All-Star events June 22-23. Tickets start as low