Jerry "The King" Lawler to Host 50th Anniversary Event in Jackson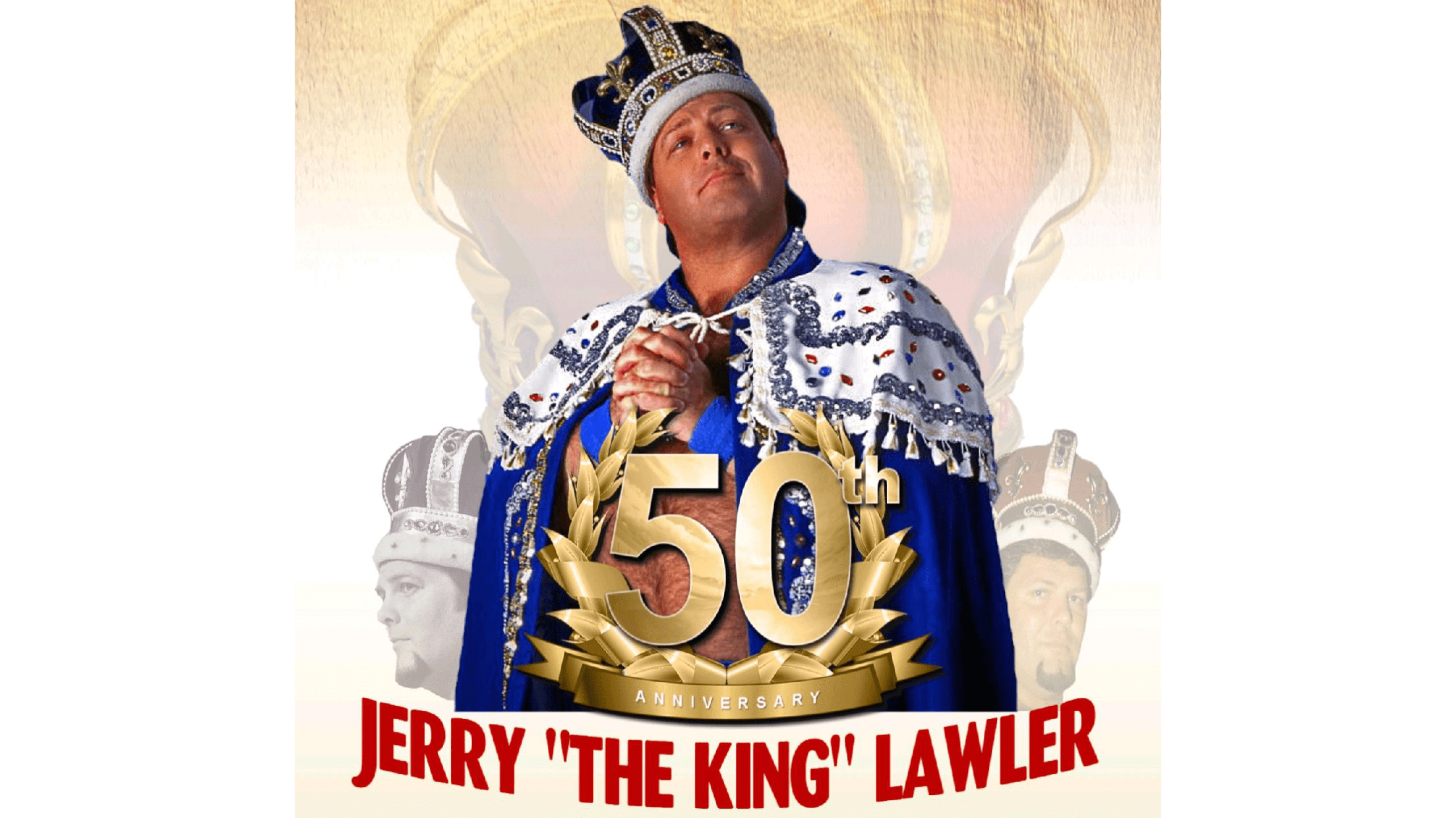 JACKSON, TN - The Jackson Generals and USA Wrestling have announced a collaboration to bring Jerry "The King" Lawlers 50th Anniversary Celebration to The Ballpark at Jackson. The event, scheduled for Saturday, September 26th, will feature eight matches, including a Thunderdome Cage Match and welcome a long list of wrestling
JACKSON, TN - The Jackson Generals and USA Wrestling have announced a collaboration to bring Jerry "The King" Lawlers 50th Anniversary Celebration to The Ballpark at Jackson. The event, scheduled for Saturday, September 26th, will feature eight matches, including a Thunderdome Cage Match and welcome a long list of wrestling icons.
"We are excited to host Jerry Lawler's 50th anniversary event here at The Ballpark," said Generals GM Marcus Sabata. "It should be an amazing night filled with appearances by wrestling legends that we all grew up watching."
"As always, the health and safety of our fans is the most important element of any event that we host, so in order to adhere to the proper social distancing guidelines, USA Wrestling will only be able to sell a finite number of tickets to this show. We will also require masks to be worn upon entry and we will have sanitizing stations placed throughout the ballpark. It should be another unforgettable event at The Ballpark at Jackson."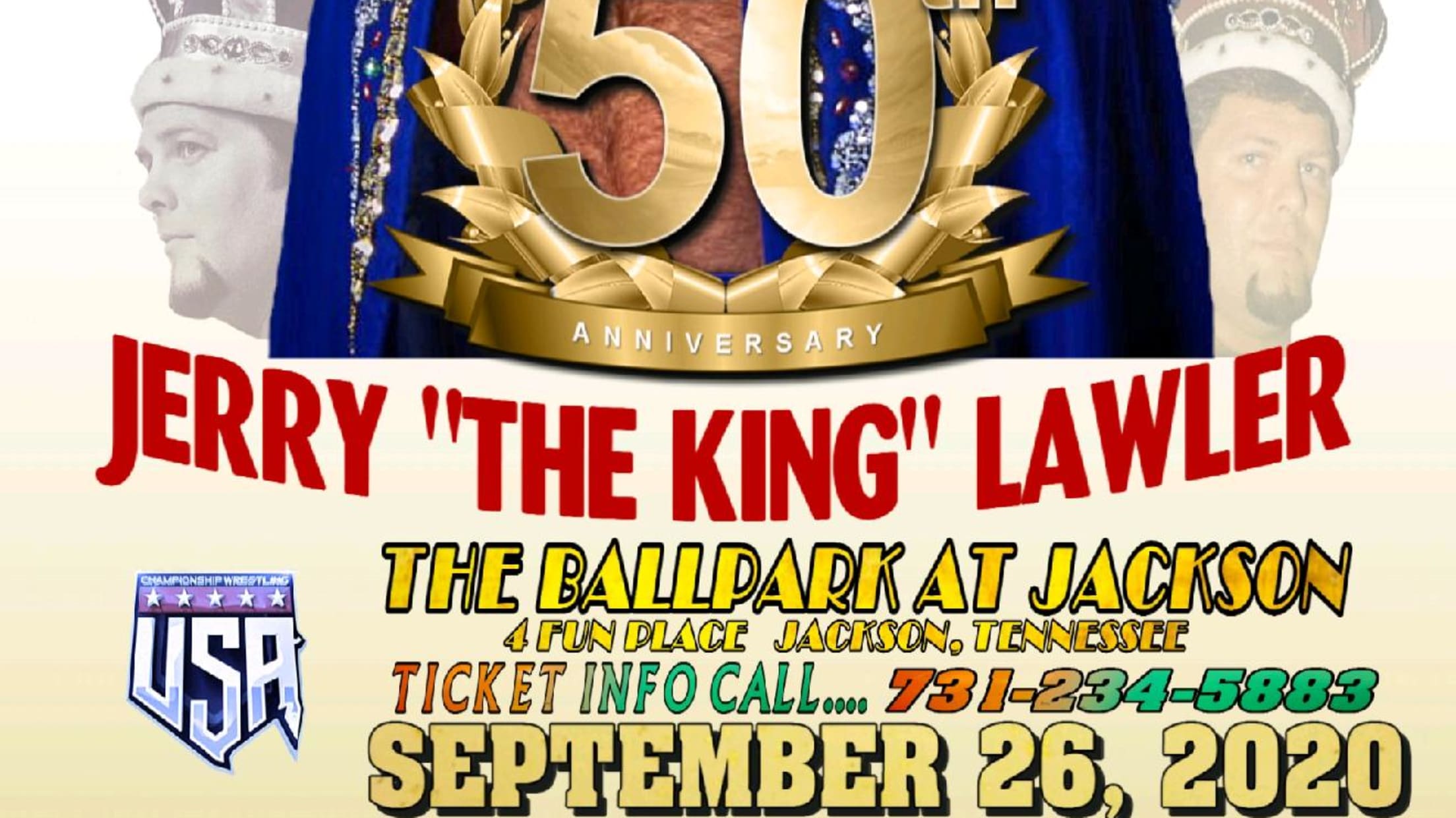 The list of wrestlers and celebrities scheduled to appear includes: Jerry Lawler, Kane, Dory Funk Jr., Scott Steiner, Sargeant Slaughter, Lex Luger, Tony Atlas, D Lo Brown, Dr. Tom Prichard, Rock n Roll Express, Wolfie D, The Starr Twins, Doug Gilbert, Matt Riviera, Matt Boyce, Ric McCord, Miranda Gordy, Thunder Rosa, Bobby Eaton, George Gulas, "Superstar" Bill Dundee, Reggie B Fine, Candi Divine, Derrick King, Gunner Laine, Chris Styles, Mouth of the South Jimmy Hart, Road Warrior Animal, Tommy Rich, Jason Genesis, Honcho Hensley, Flawless Lawless, Lucky P, Jake Tucker, Dillon McQueen, Cam The Prince, Tony Hunter, Tommy Phillips, Mike Rapada, The Falks and Jerry Calhoun.
Due to capacity restrictions, seating is very limited. General admission tickets start at $25 and gates are scheduled to open at 5pm. Parking at The Ballpark @ Jackson will be $10 the night of the event. The event will begin at 7:30pm. Tickets are on sale now, and can be purchased by calling 731-234-5883.
USA Wrestling is featured locally on WBBJ-TV/CBS every Saturday night at 10:30 pm.