Goldeyes Season and Individual Tickets Available Now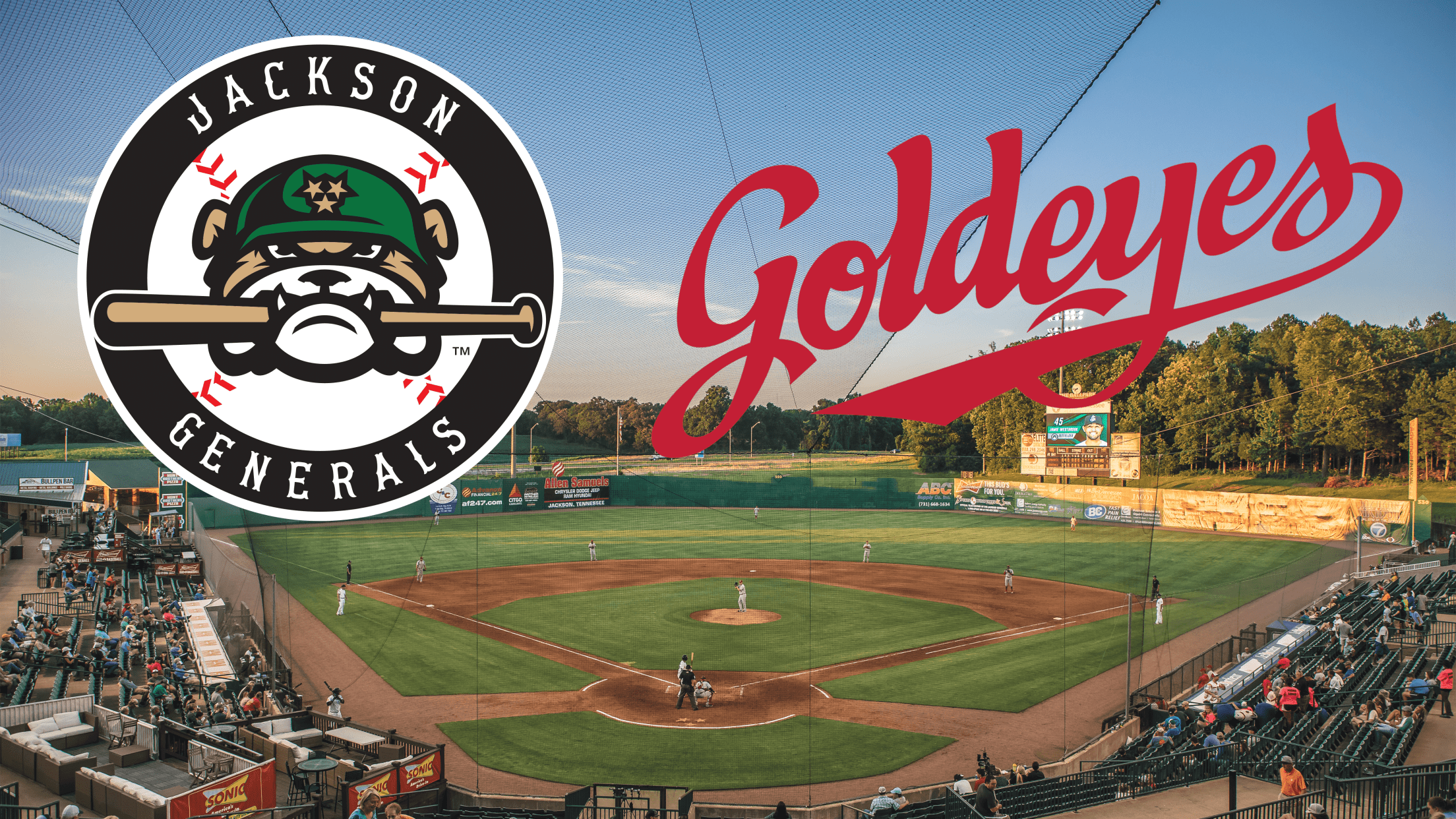 JACKSON, TN – The Jackson Generals are excited to release the full 2021 schedule of the Winnipeg Goldeyes, with all home games to be played at the Ballpark @ Jackson. As has been previously announced, due to the ongoing closure of the US/Canadian border, the Goldeyes will be playing their
JACKSON, TN – The Jackson Generals are excited to release the full 2021 schedule of the Winnipeg Goldeyes, with all home games to be played at the Ballpark @ Jackson. As has been previously announced, due to the ongoing closure of the US/Canadian border, the Goldeyes will be playing their home games in Jackson, TN.
The schedule will feature 53 home games and will kick-off Friday, May 21st with a 3-game home series vs. The Chicago Dogs.
Download Full Schedule: https://img.mlbstatic.com/milb-images/image/upload/milb/amaq1vm1zhccxvgv84gj.pdf
The schedule also includes the return of fireworks every Saturday night, as well as the return of 'Dollar Night' every Thursday brought to you by Leader's Credit Union. Although a full promotional schedule will be announced soon, the Generals are excited to announce that the first 1,000 people that enter the gates for the Saturday, May 22nd game vs. The Dogs will receive a 2019 Jackson Generals Championship replica ring. Gates for all contests will open one hour prior to game time.
Season Tickets for the 2021 season can be purchased by stopping by The Ballpark @ Jackson. The ballpark is open every weekday from 9am to 5pm. For more information, call 731-988-5299 or go to jacksongeneralsbaseball.com.
Individual game tickets are also available now by going to jacksongeneralsbaseball.com and clicking on individual tickets.
We look forward to a fun-filled summer of Goldeyes baseball!!!