Dominating All-Around Performance Makes it Two in a Row
Tourists Blast Four Home Runs and Toss a Shutout in the Process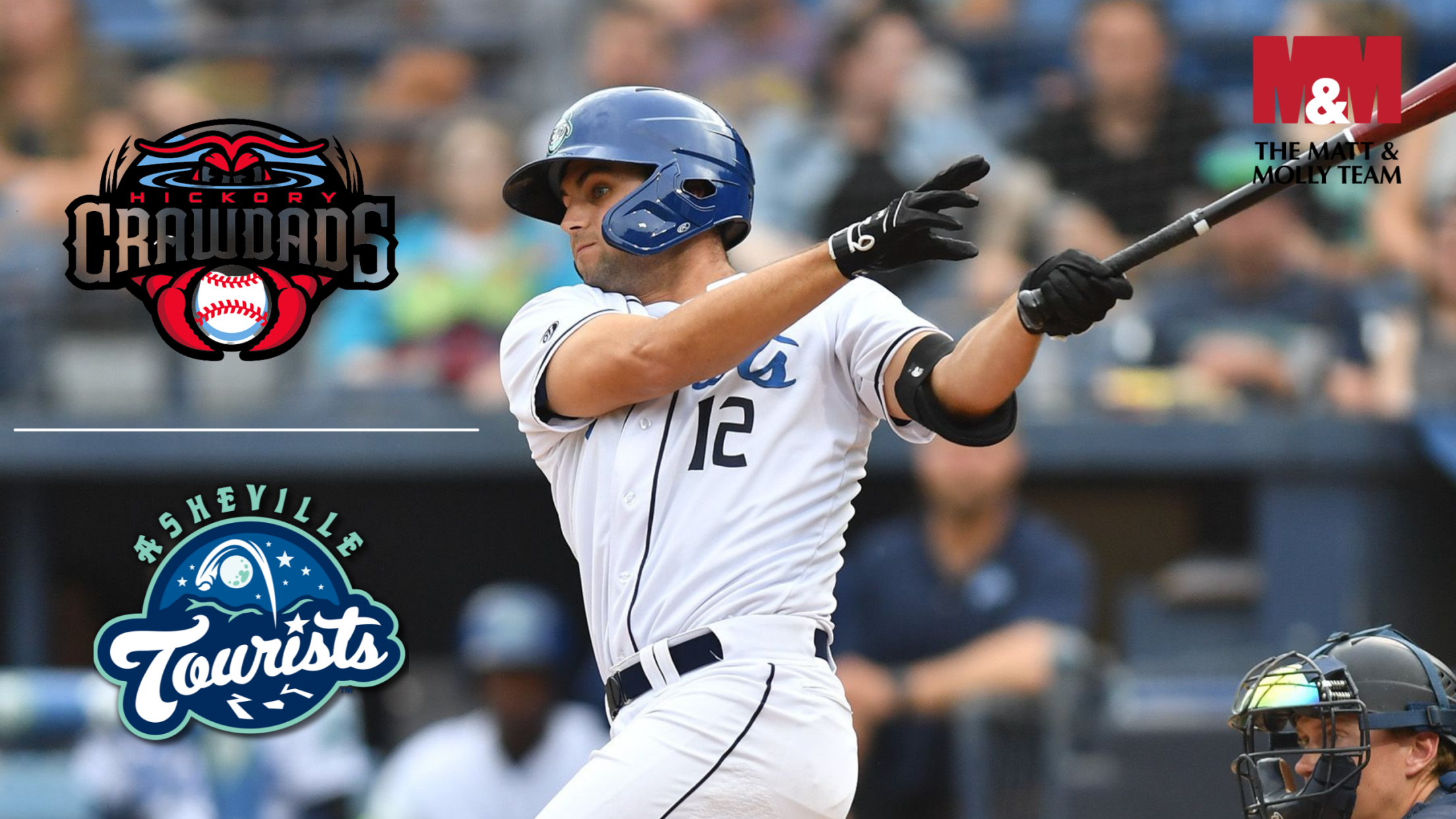 HICKORY- The Asheville Tourists put together their best performance away from home and arguably their best game of the season on Saturday night. Asheville defeated the Hickory Crawdads 12-0 in a contest they owned from the start. The Tourists hit four Home Runs while Matt Ruppenthal and Danny Cody combined
HICKORY- The Asheville Tourists put together their best performance away from home and arguably their best game of the season on Saturday night. Asheville defeated the Hickory Crawdads 12-0 in a contest they owned from the start. The Tourists hit four Home Runs while Matt Ruppenthal and Danny Cody combined to hurl Asheville's second shutout of the season.
The Tourists took control in the top of the first inning. Matt Barefoot extended his hitting streak to 11 straight games with an RBI single to plate the game's first run. A Crawdads throwing error made it 2-0 and Freudis Nova capped the frame with a two-run Home Run to right.
Asheville added four more runs in the top of the second. Alex Holderbach laced an RBI single into right field and Barefoot clubbed a three-run Home Run to left-centerfield. The Tourists led 8-0 after two.
The Home Runs kept coming when Holderbach blasted a two-run shot in the third and Bryan Arias launched a two-run Homer in the fourth. Asheville finished the game with 13 hits; three from Cody Orr and two from Holderbach, Nova, Barefoot, and Carlos Machado.
The pitching was even more effective if that is possible. Ruppenthal spun five scoreless innings, allowed only four hits, and struck out a Tourists season-high nine batters. His team-high 54 strikeouts this season is ranked in the top ten in the High-A East League.
Cody finished off the Crawdads in style with four shutout innings of his own. Danny surrendered just one hit, struck out a season-high seven, and picked up his second save of the season.
This is the first time the Tourists have won back-to-back road games this season; however, Asheville now has a chance to make it three-in-a-row with the series finale in Hickory scheduled for 7:00pm Sunday night.