Double Header Results in Two More Road Losses
Tourists Fall to 3-14 Away from Home after Dropping Twin Bill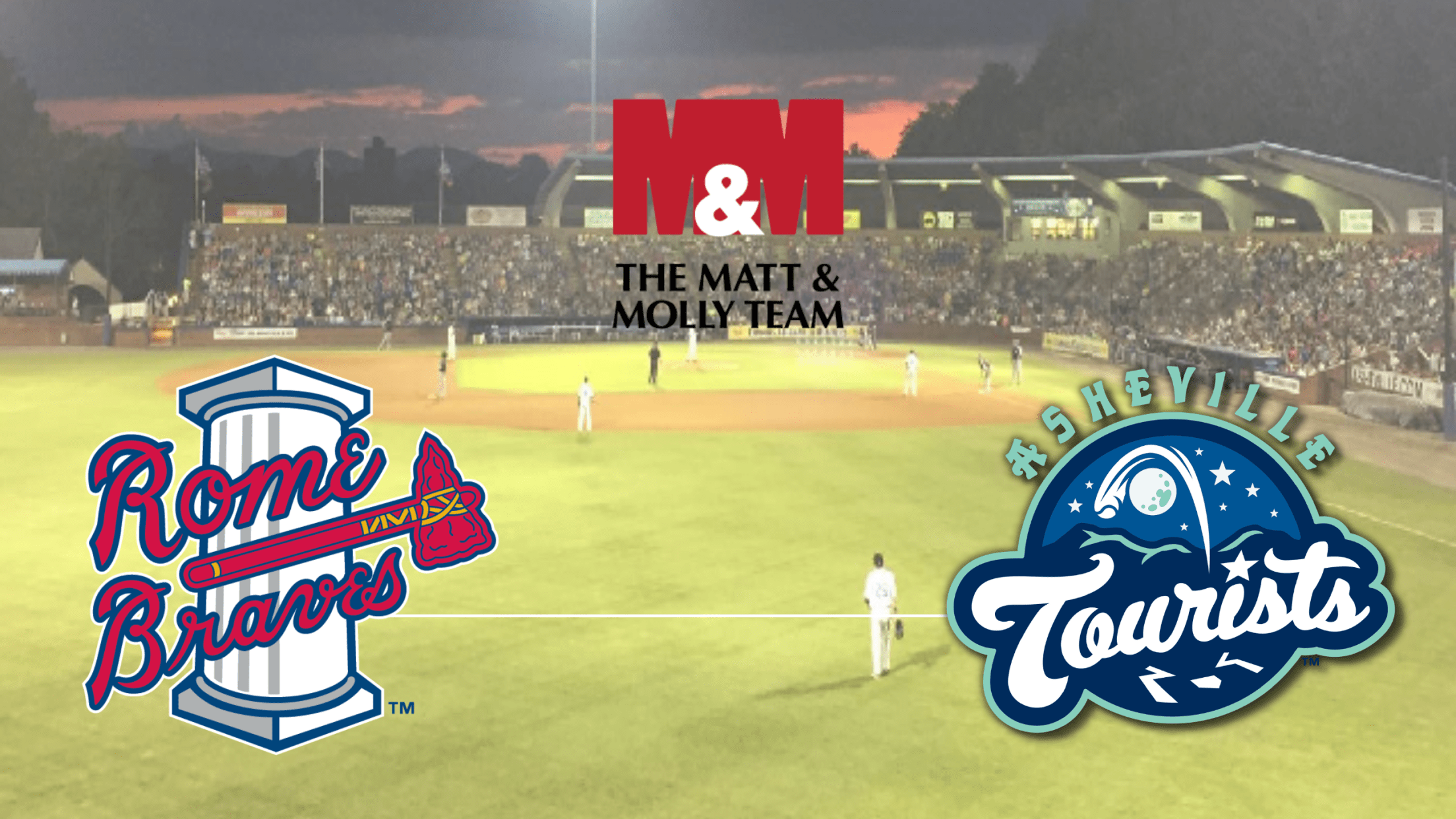 ROME- The Asheville Tourists fought their way through a pair of games at State Mutual Stadium on Friday night. For the majority of the evening, the Tourists were in good position to come away with one or possibly two victories. However, in both contests the Rome Braves used a massive
ROME- The Asheville Tourists fought their way through a pair of games at State Mutual Stadium on Friday night. For the majority of the evening, the Tourists were in good position to come away with one or possibly two victories. However, in both contests the Rome Braves used a massive fifth inning to deal Asheville two more losses.
In game one, a 6-2 win by the Braves, the Tourists fell behind 2-0. Asheville rallied their way back into the game with a pair of runs in the top of the fifth. Enmanuel Valdez drove in his 28th run of the season with a sacrifice fly that scored Freudis Nova. Korey Lee drove in Ramiro Rodrigeuz with a two-out RBI single to knot the game up 2-2.
The Braves responded in the bottom of the fifth when the Tourists went to their bullpen. Rome plated four runs on five hits off Jimmy Endersby in the frame. Asheville made a last-ditch effort offensively in the top of the seventh by putting two runners aboard. Rodriguez finished game one with a season-high three hits.
The Tourists came out sharp in game two. Matt Barefoot led off the game with a double down the left-field line. Later in the first Scott Schreiber drove in two with a single to left-center. Asheville's starting pitcher, Tyler Brown, dealt four scoreless innings in one of his best outings of the season.
Once again, the bottom of the fifth was detrimental for Asheville. Leading 2-0, the Tourists brought in R.J. Freure to pitch and he allowed a trio of walks as well as a base hit. The big blow was a bases-clearing double to put the Braves in front for good. Asheville ended up losing game two 5-2.