Down eight, River Cats mount comeback but fall short
Shaw homers for fourth time in last six games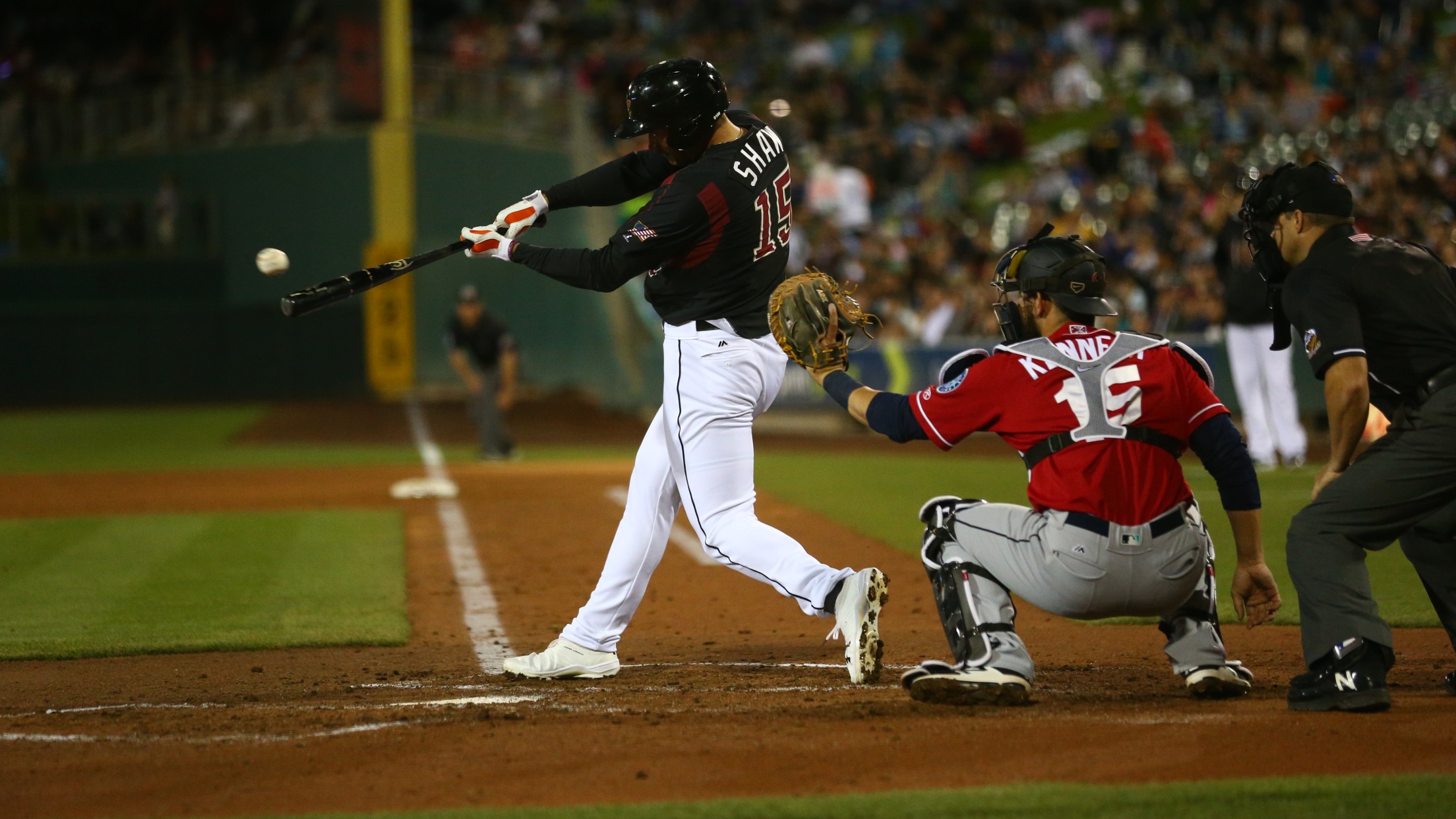 (Ralph Thompson Anysportphoto.com)
RENO, NV -- Trailing 8-0 in the fourth inning, the Sacramento River Cats (38-49) fought their way back to eventually tie the game at nine apiece before losing in the bottom of the ninth to the Reno Aces (40-47).Outfielder Chris Shaw continued his power surge by clubbing his fourth home
RENO, NV -- Trailing 8-0 in the fourth inning, the Sacramento River Cats (38-49) fought their way back to eventually tie the game at nine apiece before losing in the bottom of the ninth to the Reno Aces (40-47).
Outfielder Chris Shaw continued his power surge by clubbing his fourth home run in his last six games -- a solo shot in the sixth inning that brought the River Cats within one.
But the big rally came an inning earlier as Sacramento scraped together five runs on six hits, including a solo home run from third baseman Ryder Jones and a pair of two-run singles from catcher Trevor Brown and second baseman Miguel Gómez.
Unfortunately, after Jones tied it in the eighth inning on his fourth hit of the game, the Aces loaded the bases with no outs and walked off on a Yasmany Tomás sacrifice fly.
Right-hander Casey Kelly (7-6, 5.24) will be on the bump for the River Cats looking to help the club snap their current three-game losing streak. Reno will counter with righty Taylor Clarke (8-6, 4.26). First pitch is set for 7:05 p.m. (PT). Catch all of the action live online at rivercats.com, on the MiLB First Pitch app, and on the air on Money 105.FM.
Additional Notes
• With their six hits in the sixth, the River Cats tied a season high for most hits in an inning. It was previously accomplished in game two of April 9's doubleheader in Tacoma.
• Steven Duggar took control of the Pacific Coast League doubles leaderboard with his 26th of the year. He has five two-baggers in his last nine games.