Dramatic 9th sees Captains escape Lugs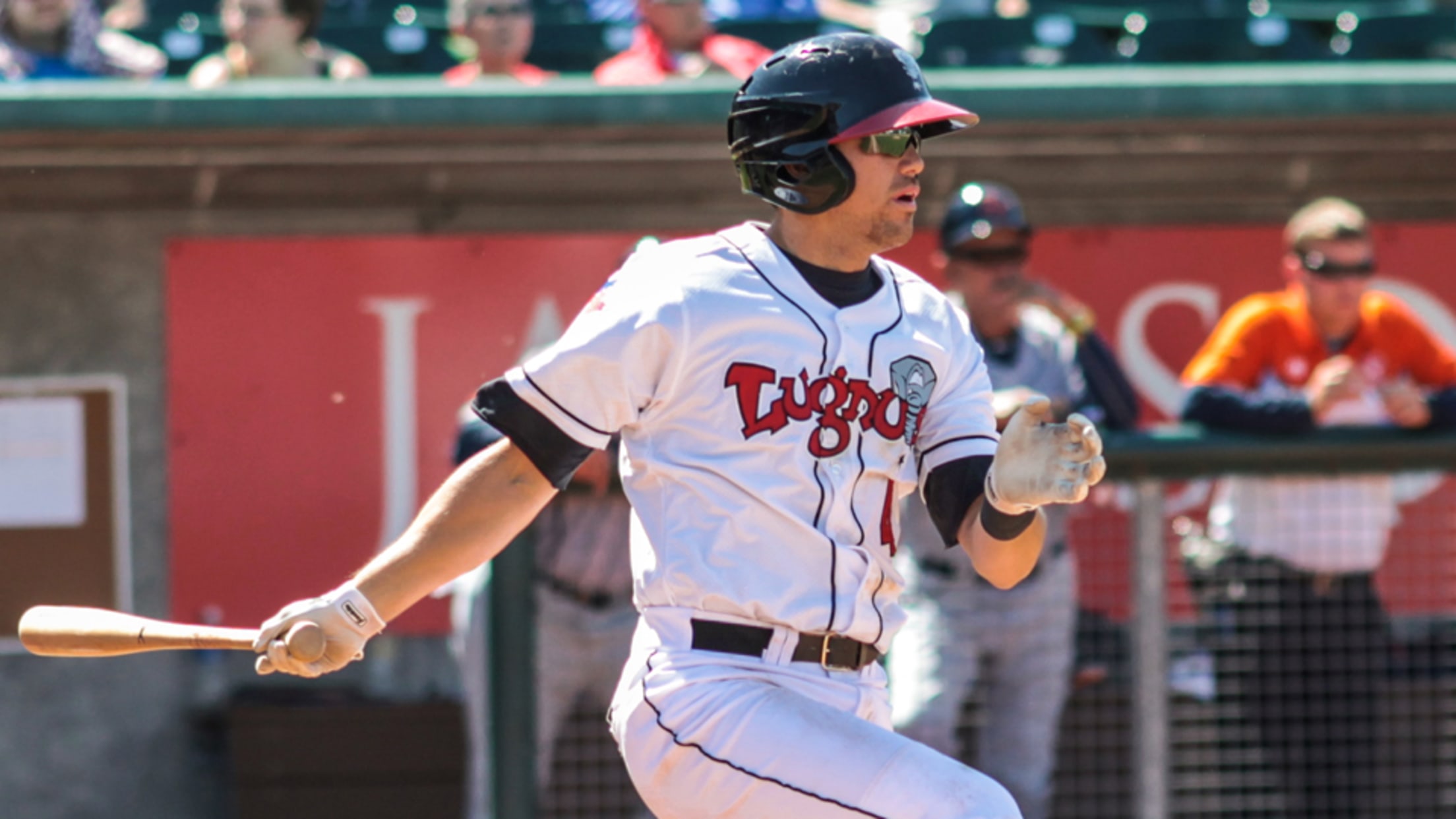 In defeat, Nash Knight went 2-for-4 with a walk and a triple for the Lugnuts. (Tyler Marcotte)
LANSING, Mich. - The Lansing Lugnuts (19-28, 56-57) came painfully close to completing a comeback from a three-run deficit in the bottom of the ninth, only to watch the Lake County Captains (21-26, 48-68) escape with a 6-5 win before a Friday night crowd of 8,739 at Cooley Law School
LANSING, Mich. - The Lansing Lugnuts (19-28, 56-57) came painfully close to completing a comeback from a three-run deficit in the bottom of the ninth, only to watch the Lake County Captains (21-26, 48-68) escape with a 6-5 win before a Friday night crowd of 8,739 at Cooley Law School Stadium.

With a 6-3 lead to his back, Captains closer Dalbert Siri opened the ninth by hitting Mattingly Romanin with a fastball. Javier Hernandez blooped a single to center, and then Siri hit Nick Sinay with another fastball, loading the bases with none out. Joshua Palacios drew a four-pitch walk, forcing in Romanin to make the score 6-4. Edward Olivares bounced to first baseman Emmanuel Tapia, who fumbled the ball and tossed late to Siri covering as another run scored.

With the tying run at third base and the game-winning run at second, Nash Knight grinded Siri through a nine-pitch at-bat before lining out to shortstop Luke Wakamatsu. Mitch Nay followed with a chopper to second baseman Alexis Pantoja, who tagged Edward Olivares then threw to first base, ending the game and giving Siri his 12th save.
Captains starter Juan Hillman (Win, 6-7) pitched five innings, allowing two runs - a majestic Nay fourth-inning homer that bounded across Cedar Street and gave the Lugnuts a 2-1 lead.

Wakamatsu homered off Lugnuts starter Yennsy Diaz, tying the score in the fifth inning. Diaz finished five frames, striking out four while allowing only two runs on two hits and two walks.

Conner Capel broke the tie with a three-run homer in the sixth against reliever Andy Ravel (Loss, 6-7).

The Captains increased their lead to 6-2 in the eighth on a run-scoring wild pitch by Dennis Diaz.

Knight tripled with one out in the bottom of the eighth, and J.B. Woodman tripled him in with two outs, shaving the lead to three runs and setting up the ninth-inning drama.

Knight, Woodman and Yeltsin Gudino led the Lugnuts' offense, each one going 2-for-4, with Knight adding a walk. Conner Capel finished 3-for-4 with two runs scored and four RBIs for Lake County.

Saturday, the third game of the four-game series, is Fifth Third Bank Stand Up To Cancer Night, featuring special Lugnuts jerseys, LAFCU Fireworks, a special mid-game stretch for fans to stand and show their support to loved ones affected by cancer, and more. Lugnuts right-hander Patrick Murphy (3-2, 2.67) starts against Captains left-hander Sean Brady (1-0, 1.38) at 7:05 p.m. Tickets may be purchased at the Cooley Law School Stadium box office, by calling (517) 485-4500 or via lansinglugnuts.com.
# # #