Drive Coast Past RiverDogs, 5-1
Acosta's four-RBI night secures series victory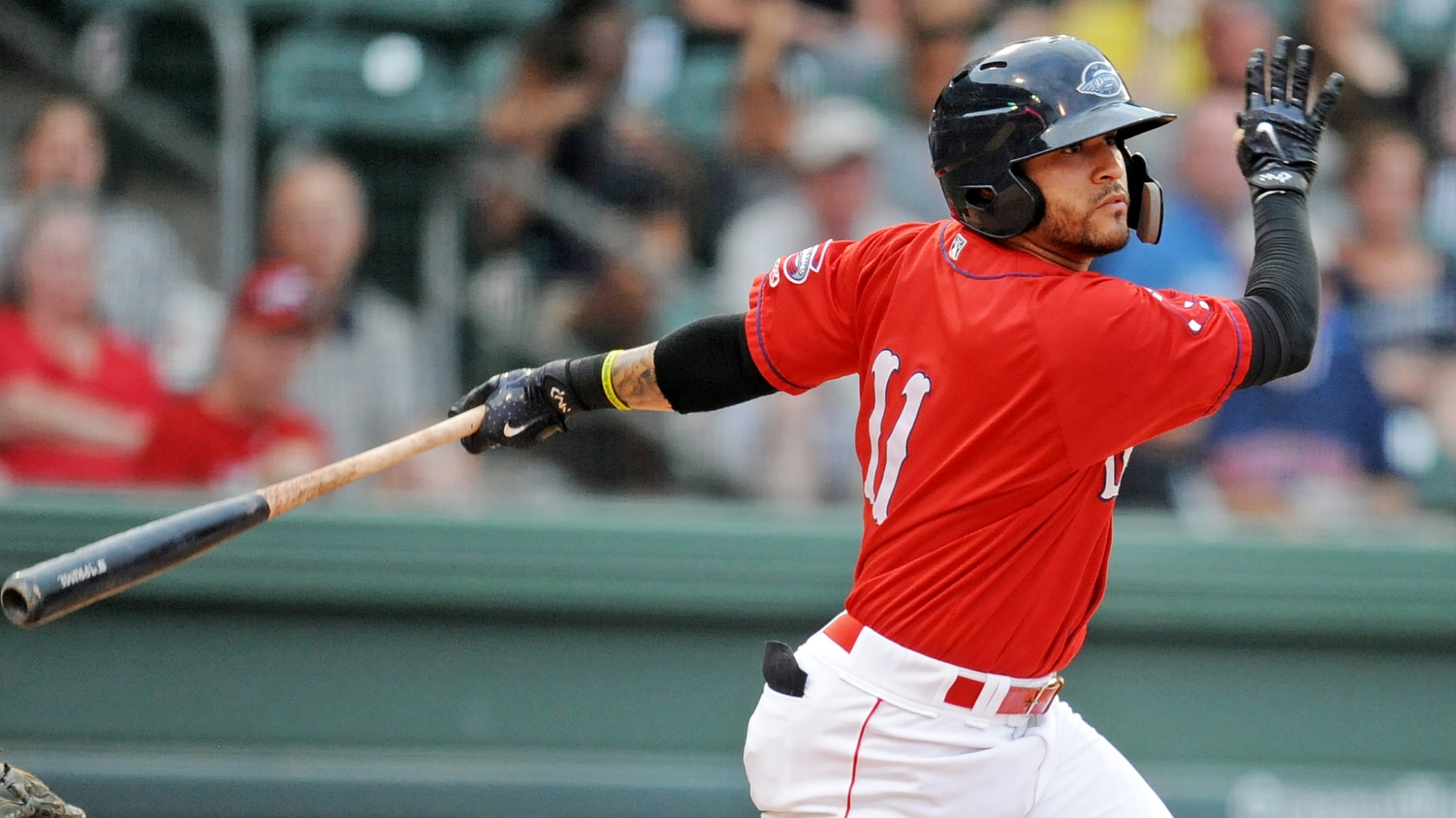 (Gwinn Davis)
Greenville, SC - The Greenville Drive rode timely hits early in the game and a strong pitching performance to a 5-1 victory over the Charleston RiverDogs on Saturday night at Fluor Field in the fifth act of the Battle of the Palmetto State presented by Spinx.With the win, Greenville (21-39)
Greenville, SC - The Greenville Drive rode timely hits early in the game and a strong pitching performance to a 5-1 victory over the Charleston RiverDogs on Saturday night at Fluor Field in the fifth act of the Battle of the Palmetto State presented by Spinx.
With the win, Greenville (21-39) has secured its third straight series victory, and have now won five games in a row, as well as eight of its last nine.
The Drive got out to an early 3-0 lead in the bottom of the first after Victor Acosta drove in a pair of baserunners with a two-RBI triple, and he came in to score on the same play when a RiverDogs (29-31) relay throw bounced away from third base.
While the Drive only recorded three hits, the Drive still got runners on in other ways, and the third inning was an excellent example of that. The inning started with Lorenzo Cedrola getting hit by a pitch, then two batters later Jordan Wren reached on an error. Acosta made Charleston pay for the error, as his two-run double brought them both in to push the lead to 5-0.
Meanwhile, South Atlantic League All-Star Denyi Reyes added another great start to his resume, throwing seven scoreless innings on five hits with five strikeouts. Reyes only allowed two runners to get into scoring position throughout the night, and he improved to 5-3 on the season while lowering his ERA to a sparkling 2.01.
Acosta and Cedrola extended their hitting streaks to 12 and six games, respectively.
Enmanuel De Jesus closed out the game with two innings of relief, giving up three hits while striking out three. Charleston scored its only run in the game in the eighth off De Jesus' first batter faced with a Wilfrin Mateo home run to left-center.
The Drive will shoot for its second consecutive sweep at home when right-hander Kutter Crawford (0-2, 1.99 ERA) takes the mound against RiverDogs left-hander Dalton Lehnen (4-3, 2.19 ERA) for a 4:05 PM Sunday matinee on SYNNEX Share the Magic Day.
~Greenville Drive~