Reed Hits Tenth-Inning Walk-Off RBI Single In 9-8 Victory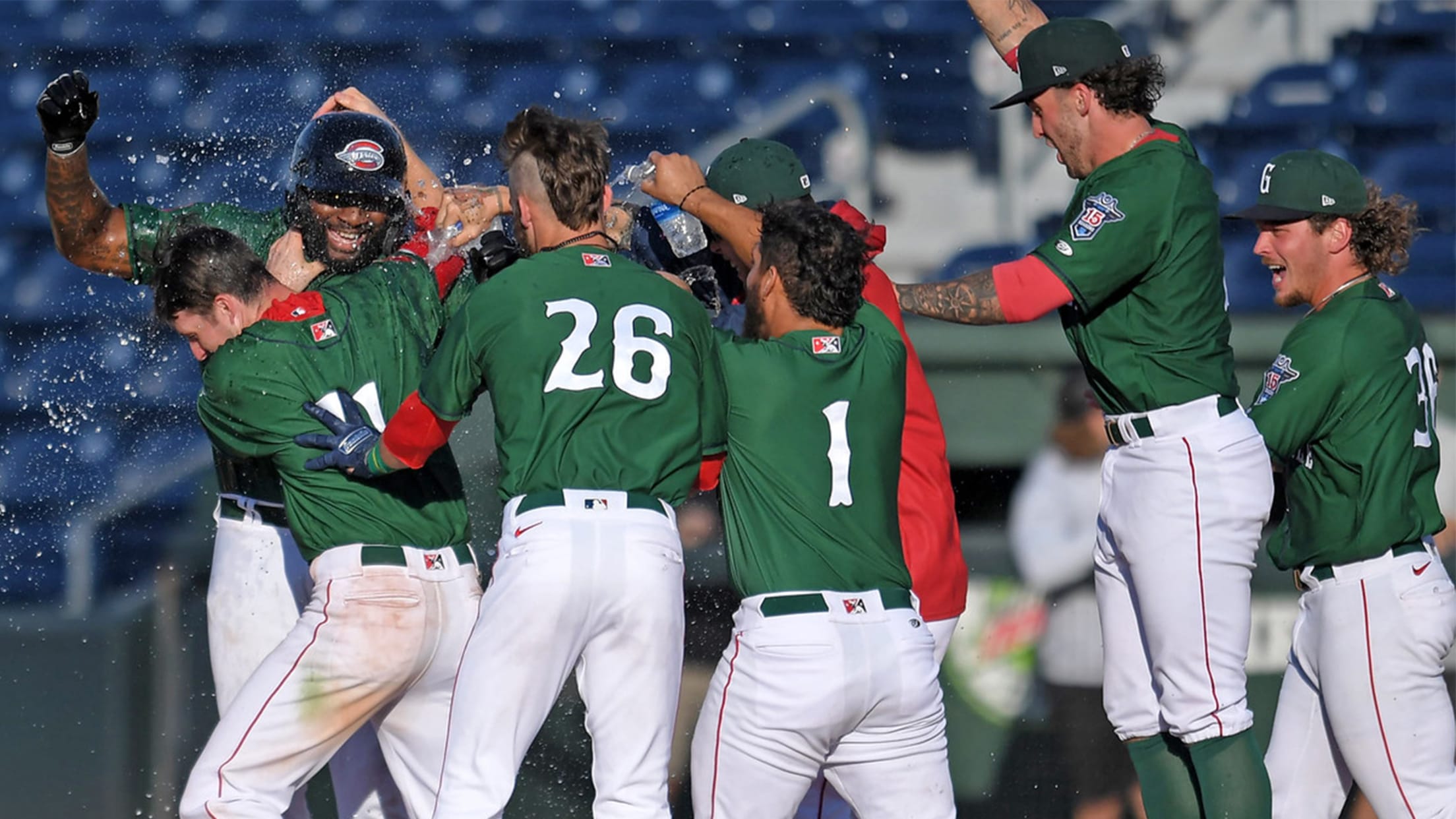 Greenville, S.C. – Trailing, 8-7, in the bottom of the tenth, Cam Cannon laced an RBI double to left-center field to tie the game, and then Tyreque Reed proceeded to ground an RBI single to left to for a walk-off 9-8 victory over Hickory on Sunday afternoon at Fluor Field.
Crawdads Beat Drive, 11-5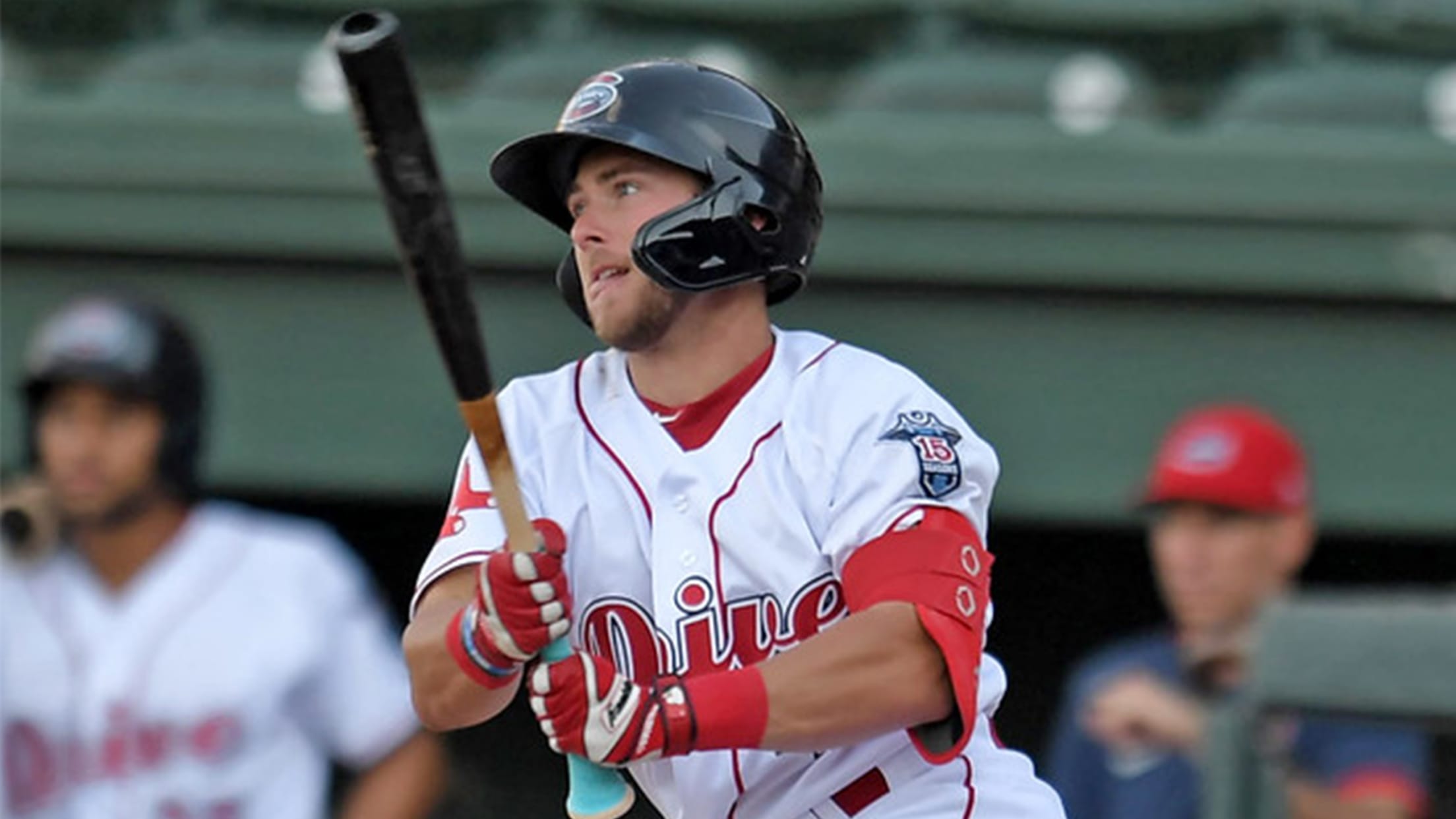 Greenville, S.C. – Hickory scored six runs in the fourth inning and three in the first to put the Drive away early and win, 11-5, in game five Saturday night at Fluor Field. Greenville managed just four hits on the night. Cam Cannon extended his team-best hitting-streak to 12 games.
Hickory Ends Greenville's Win-Streak with 8-5 Victory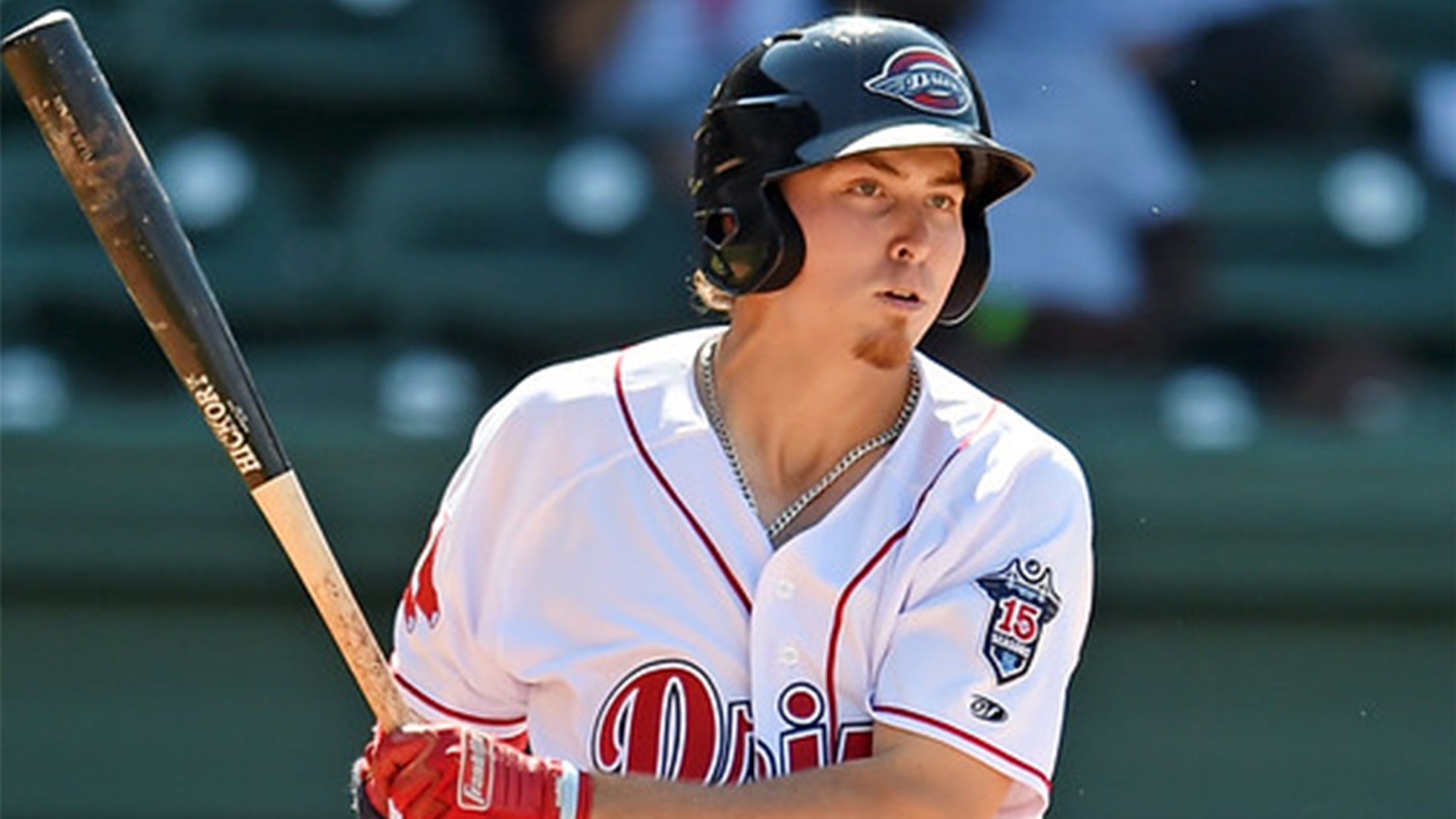 Greenville, S.C. – Hickory scored in six innings while their pitching staff fanned 14 Drive batters enroute to an 8-5 win to end Greenville's seven-game winning-streak Friday night at Fluor Field. The Drive compiled 10 hits on the night, one double, and drew six walks. Brandon Howlett led the team
Drive Outlast Crawdads For 3-1 Comeback Win
Red Sox No. 17 prospect Murphy strikes out 8 over career-long 6 innings
Greenville, S.C. – Tied at 1-1, the Drive scored two runs in the bottom of eighth inning, on a two-error play and Cam Cannon RBI single, to secure a 3-1 win and second-straight comeback victory against the Crawdads, bringing the winning-streak to seven games Thursday night at Fluor Field. Elih
Spend Father's Day at Fluor Field with a Great Family Package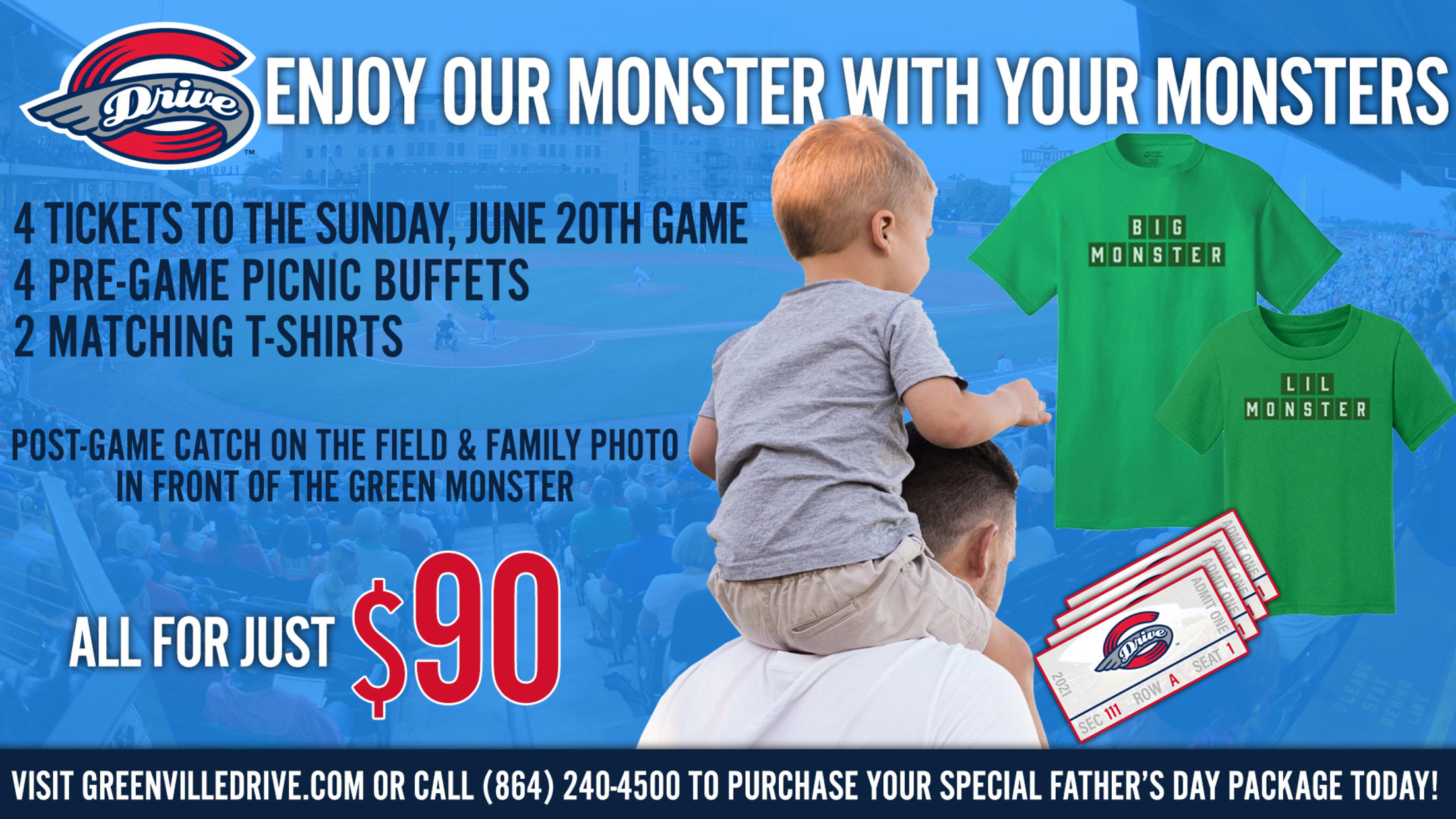 There's no better place to spend Father's Day than at the ballpark. The Greenville Drive is home on Sunday, June 20th, and is offering a great package the whole family can enjoy! For just $90, you'll receive four tickets to the game, four pre-game all-you-can-eat picnic buffets, and two matching
Spend the Fourth of July with the Drive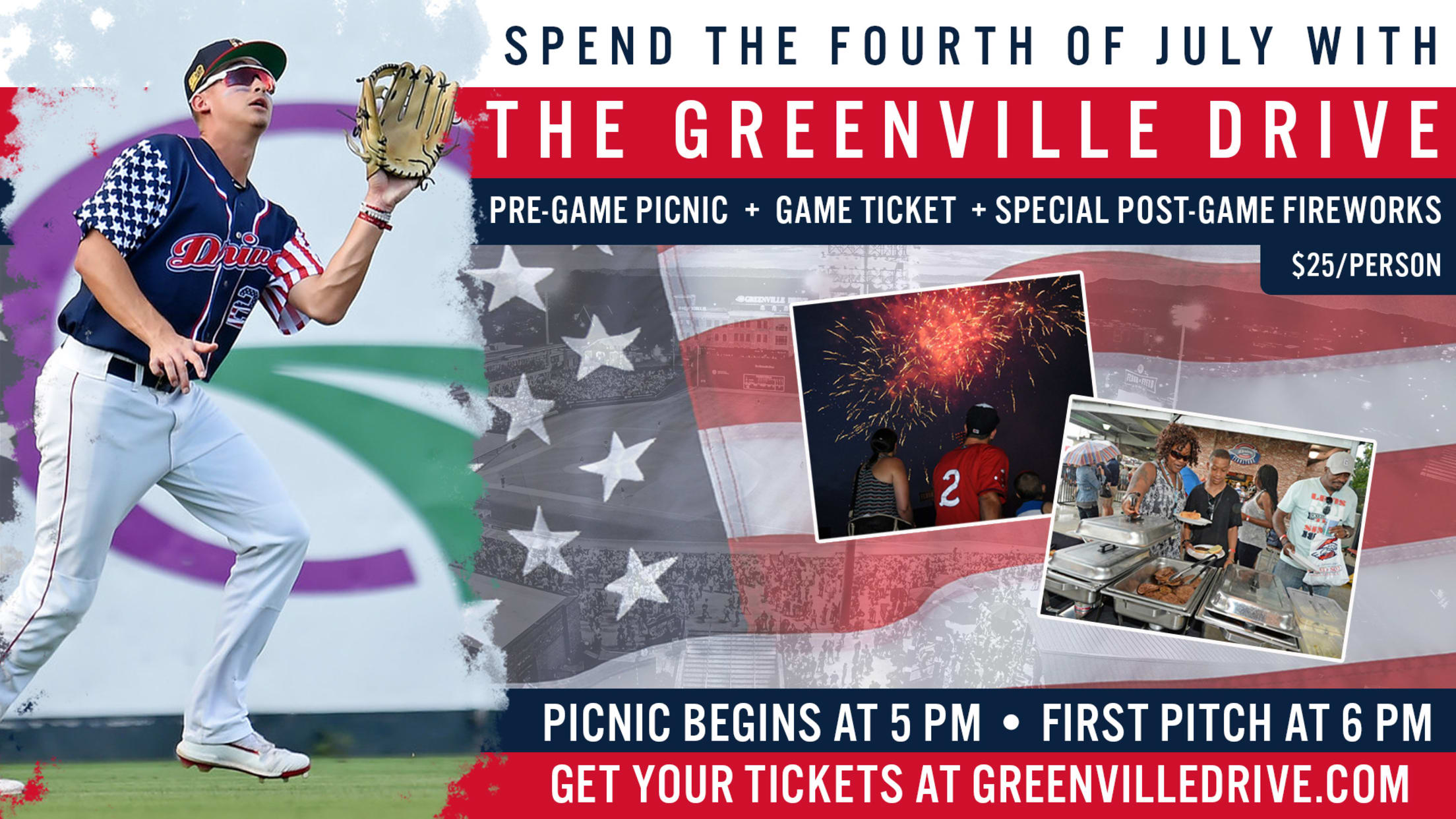 We can think of no better place to spend the Fourth of July than at Fluor Field with the Drive, as they take on the Winston-Salem Dash (affiliate of the Chicago White Sox). The Sunday game will have a special first pitch time of 6:05 PM, with gates opening at
Princess Party at Fluor Field July 7th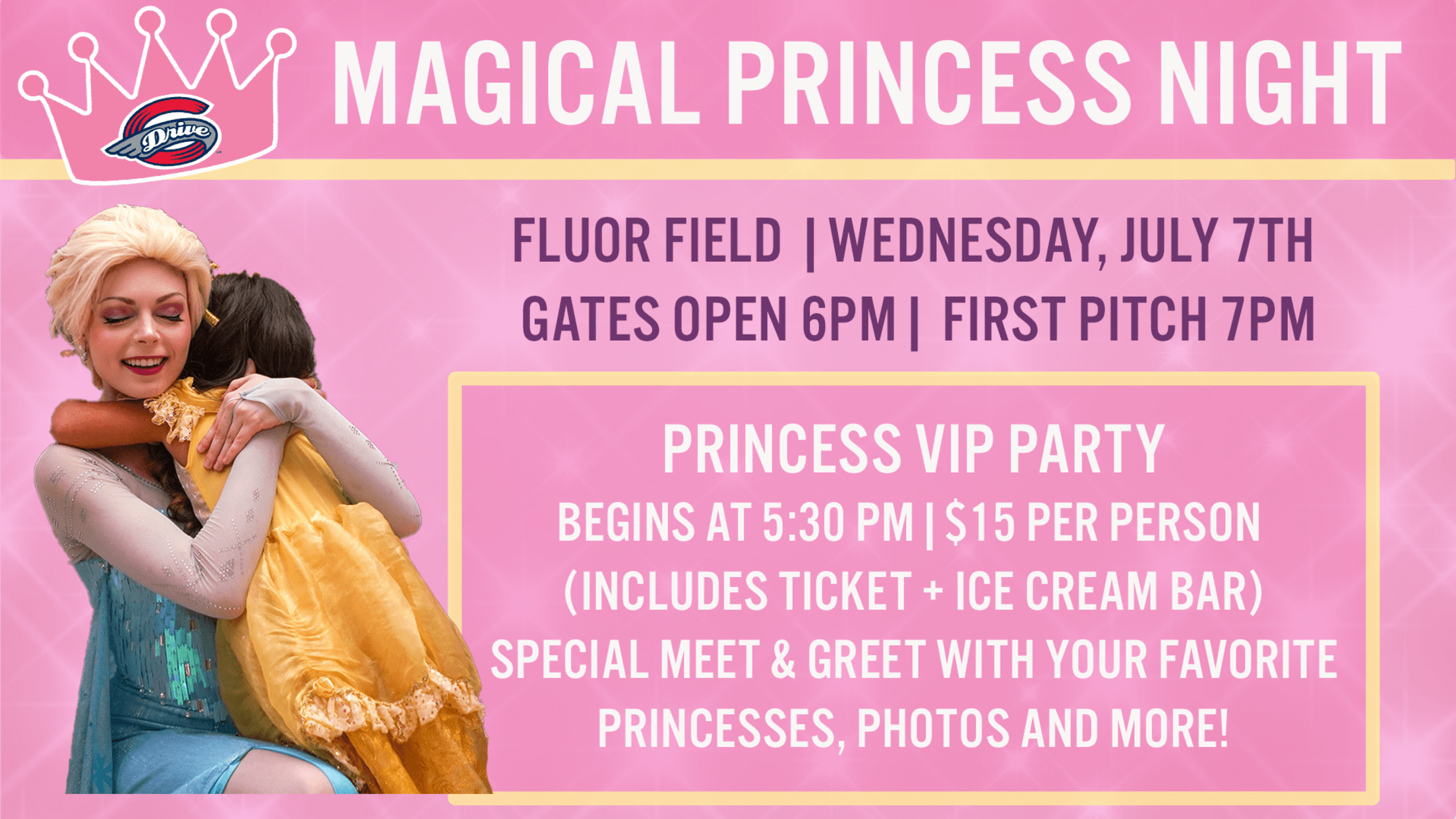 Fluor Field will be a magical place on Wednesday, July 7th, with a special visit from Princesses - Elsa, Belle, Rapunzel, Ariel, and Cinderella! Take part in a special ticket package that includes a Private Meet and Greet with the Princesses in the 500 Club, along with a build-your-own ice
Drive Welcome Crawdads to Town, June 15-20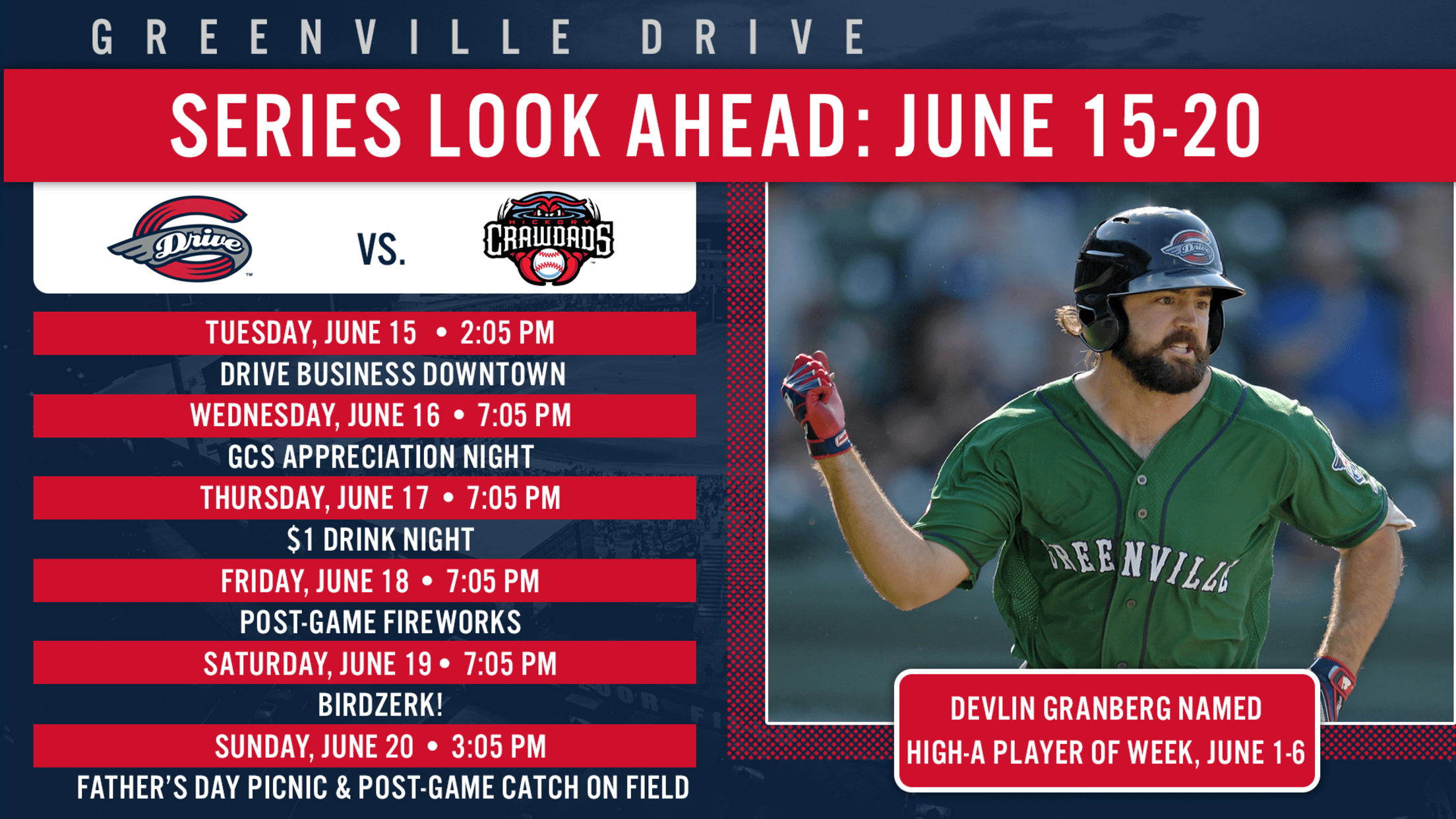 The Greenville Drive return to Fluor Field on Tuesday June 15th through Sunday June 20th to take on the Hickory Crawdads, the High-A affiliate of the Texas Rangers, for 6 straight games of action packed, family fun entertainment. Make plans to join us at Fluor Field this week as we
Dollar Drink Night is this Thursday at Fluor Field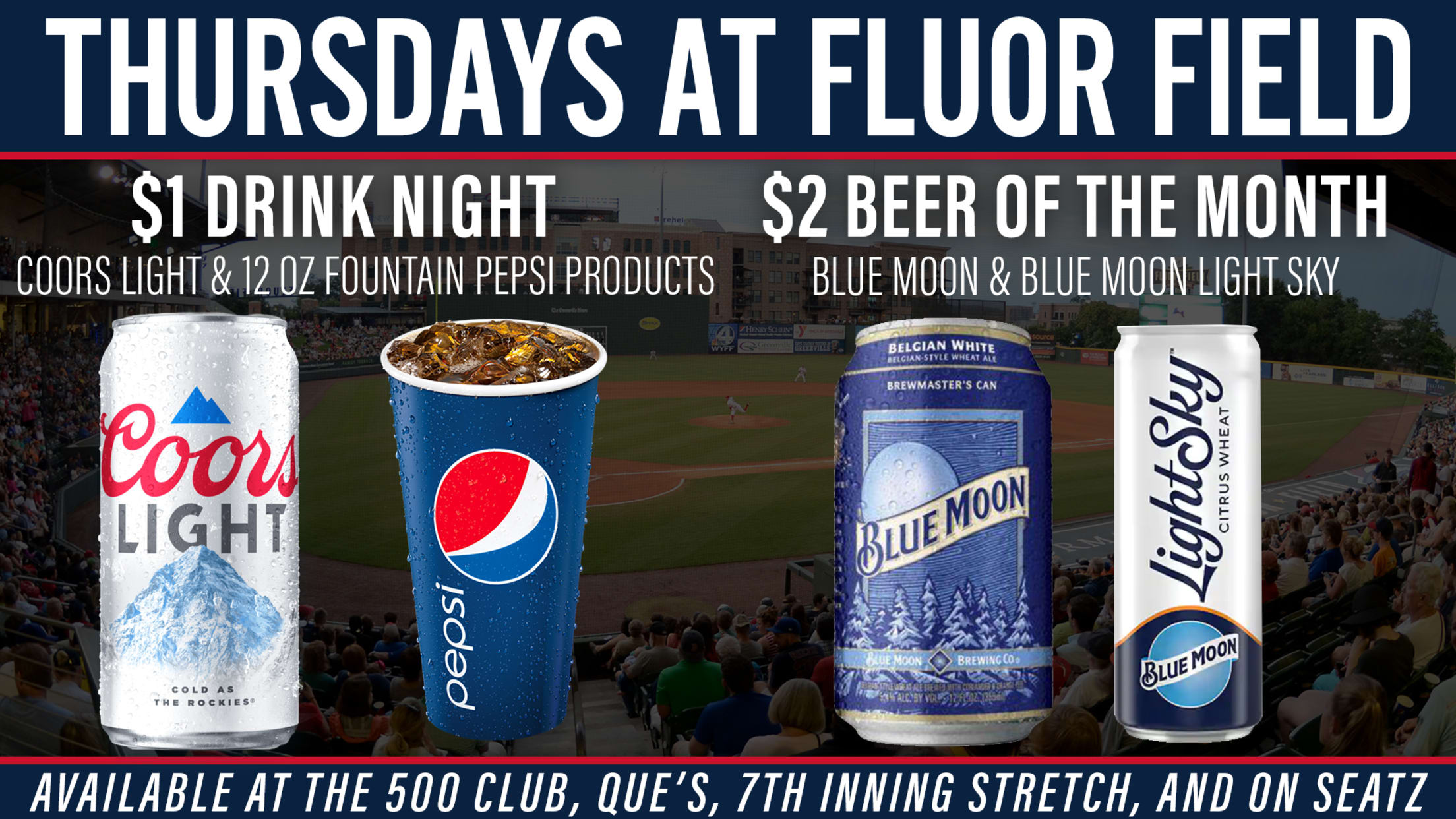 A long-standing fan favorite returns during the 2021 season, with Dollar Drink Night each Thursday at Fluor Field. There are two Thursday night games during the month of June - the 3rd and 17th. Click HERE to purchase tickets. Fans of all ages will be able to purchase 12 ounce
Enjoy Post-Game Fireworks Each Friday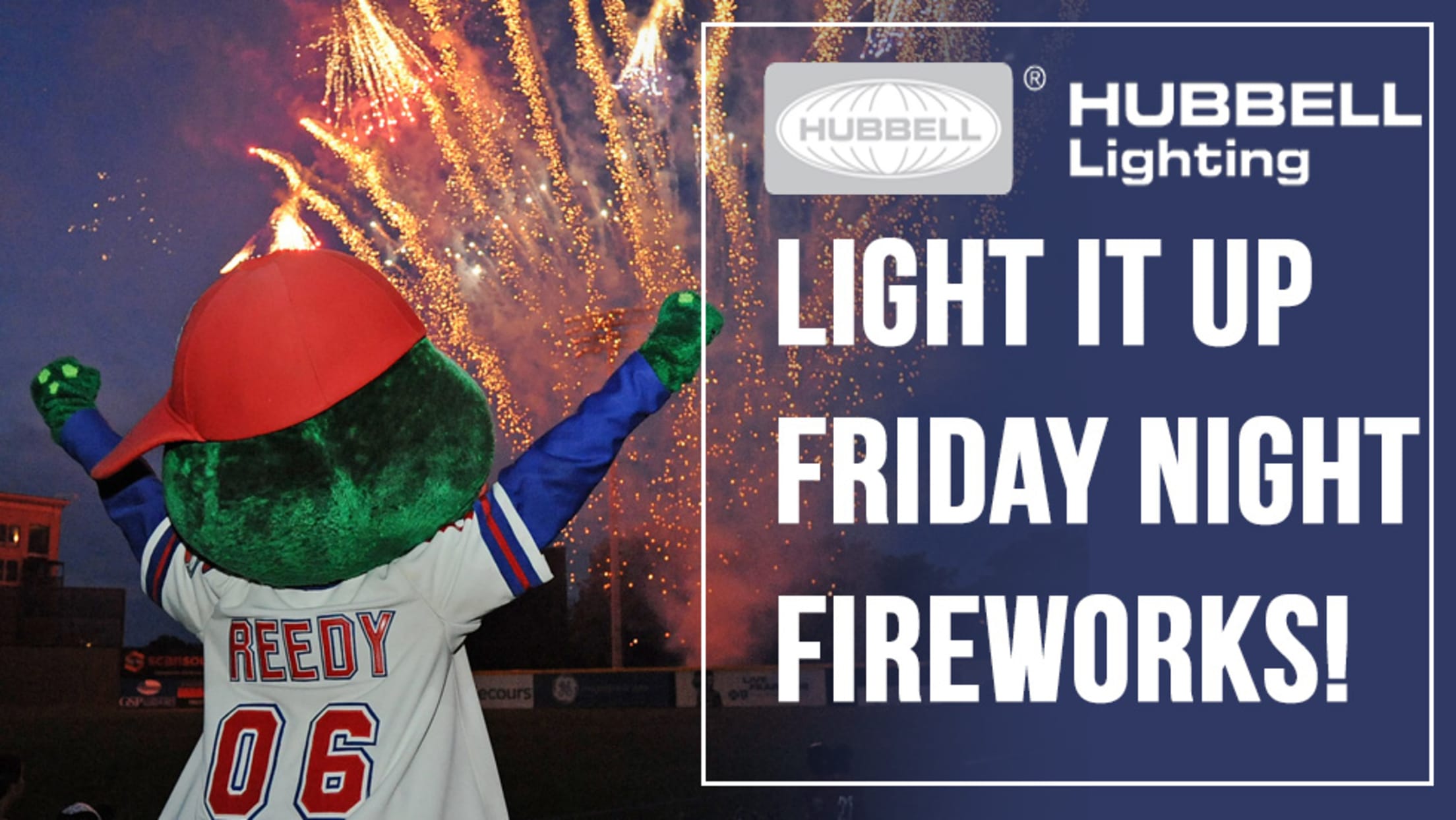 Each Friday at Fluor Field is Hubbell Lighting "Light It Up Friday Night Fireworks"! Fans will enjoy a spectacular fireworks show following the game. There are two fireworks shows scheduled for the month of June, following the games on Friday, June 4th and Friday, June 18th! Click HERE to purchase