Southern Conference Tournament Returns to Fluor Field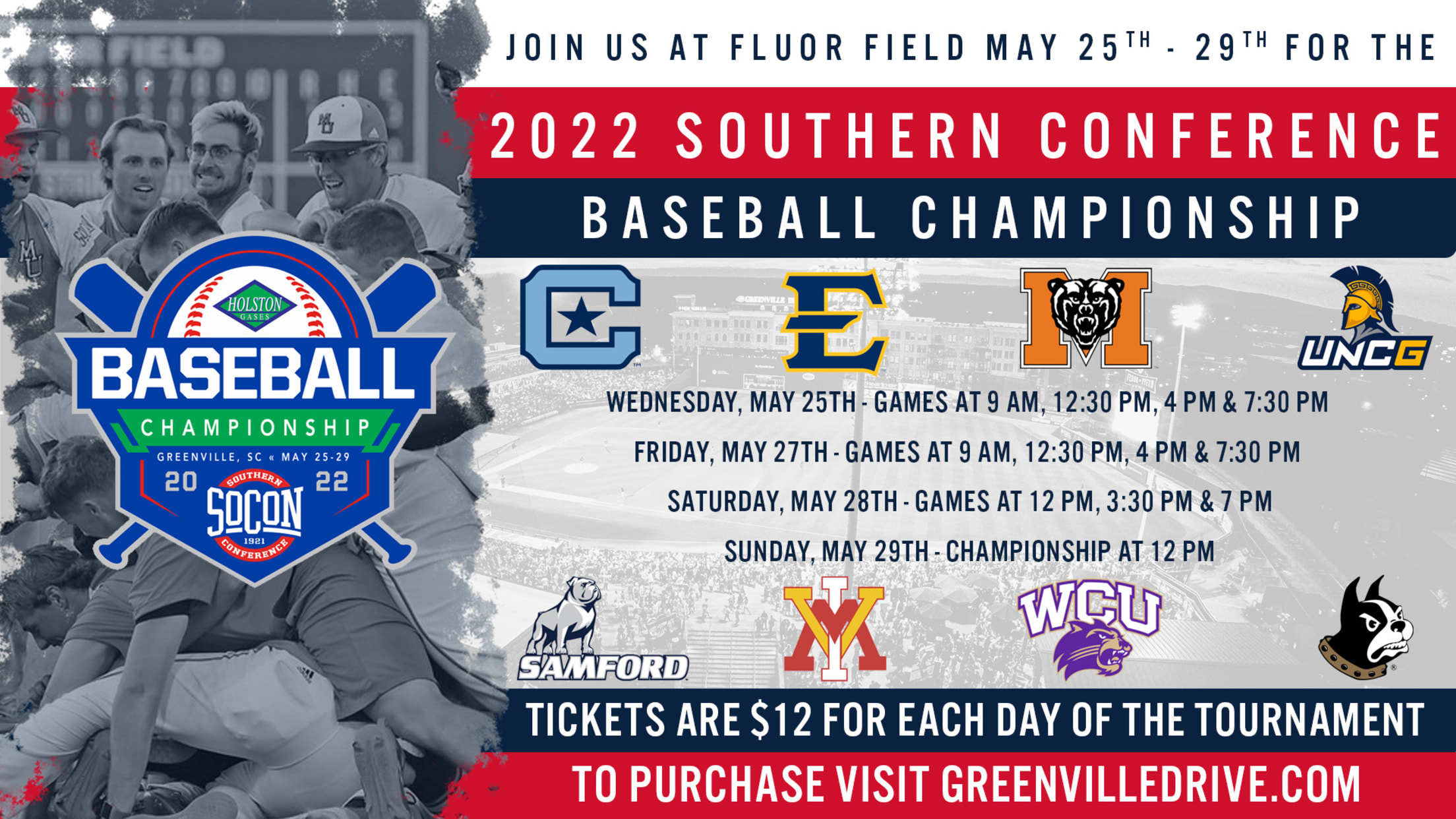 The Southern Conference Baseball Tournament returns to Fluor Field at the West End, in Downtown Greenville, with games beginning Wednesday, May 25th at 3pm. The double-elimination tournament features eight participating schools – The Citadel, East Tennessee State, Mercer, UNC-Greensboro, Samford, VMI, Western Carolina, and Wofford! The first day of the
Salute to America, Event to Honor Vietnam POWs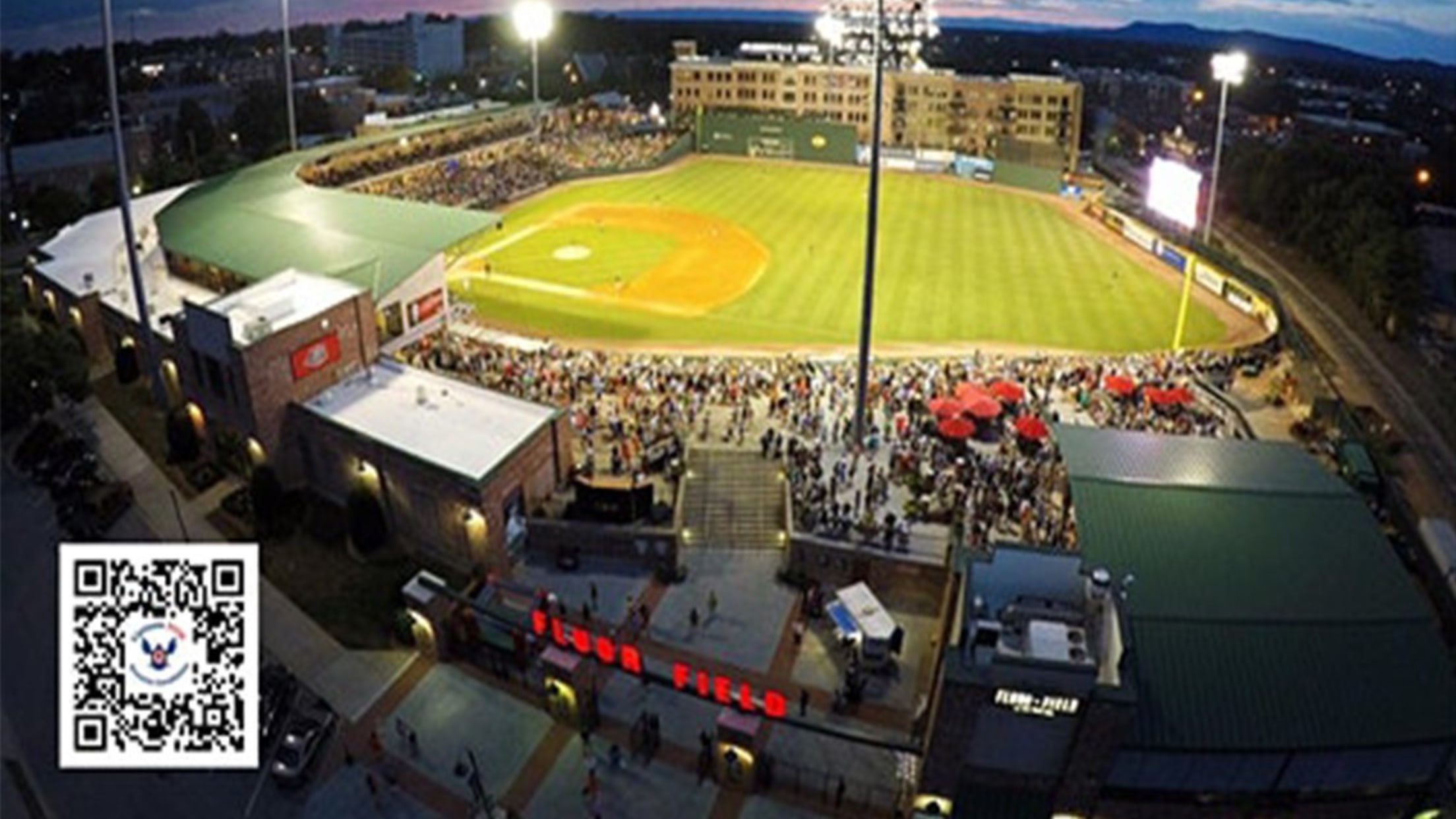 Join The Drive on Friday, June 3 at 6 PM in celebrating a special group of people, the Vietnam POWs. Members of the United States Armed Forces were held as prisoners of war (POWs) in significant numbers during the Vietnam War from 1964 to 1973. The POWs spent years living
Rafaela Named Hitter of the Month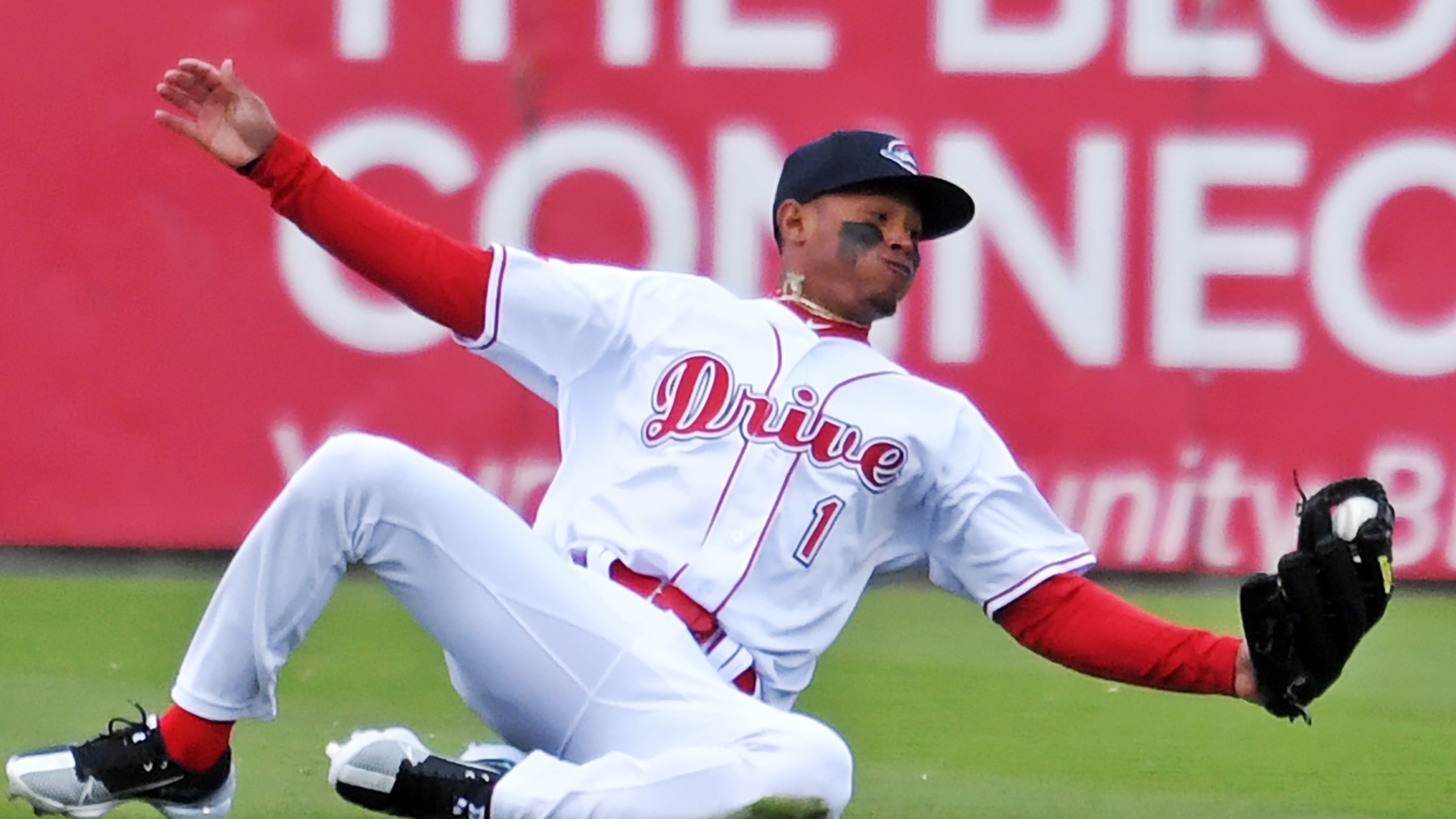 The Drive's Ceddanne Rafaela was chosen as The Minor League's April Hitter of the Month. This honor is chosen by managers, coaches, and rovers from across the league. This announcement came to no surprise. During the month of April, Rafaela came to bat 82 times. In those 82 times he
The Greenville Drive Celebrates 10-Year Partnership with The Blood Connection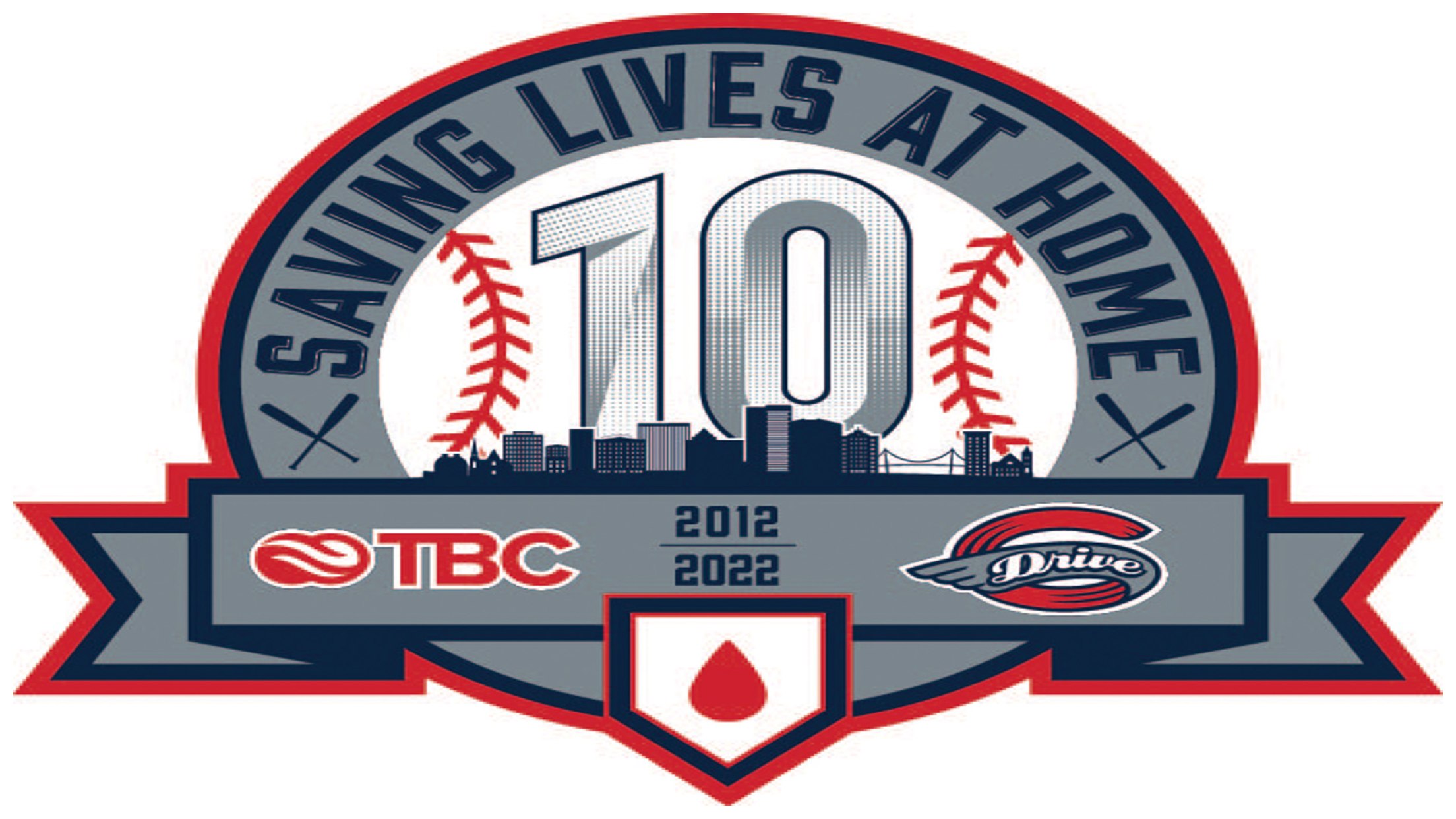 The Greenville Drive takes great pride in being the front porch for the community of Greenville, which means they strive to aid their community. For 10 years the Drive has partnered with The Blood Connection to be a positive light in Greenville. The Drive announced a goal to secure 356
The Bellwether to be an elevated, family-friendly public house steps from Fluor Field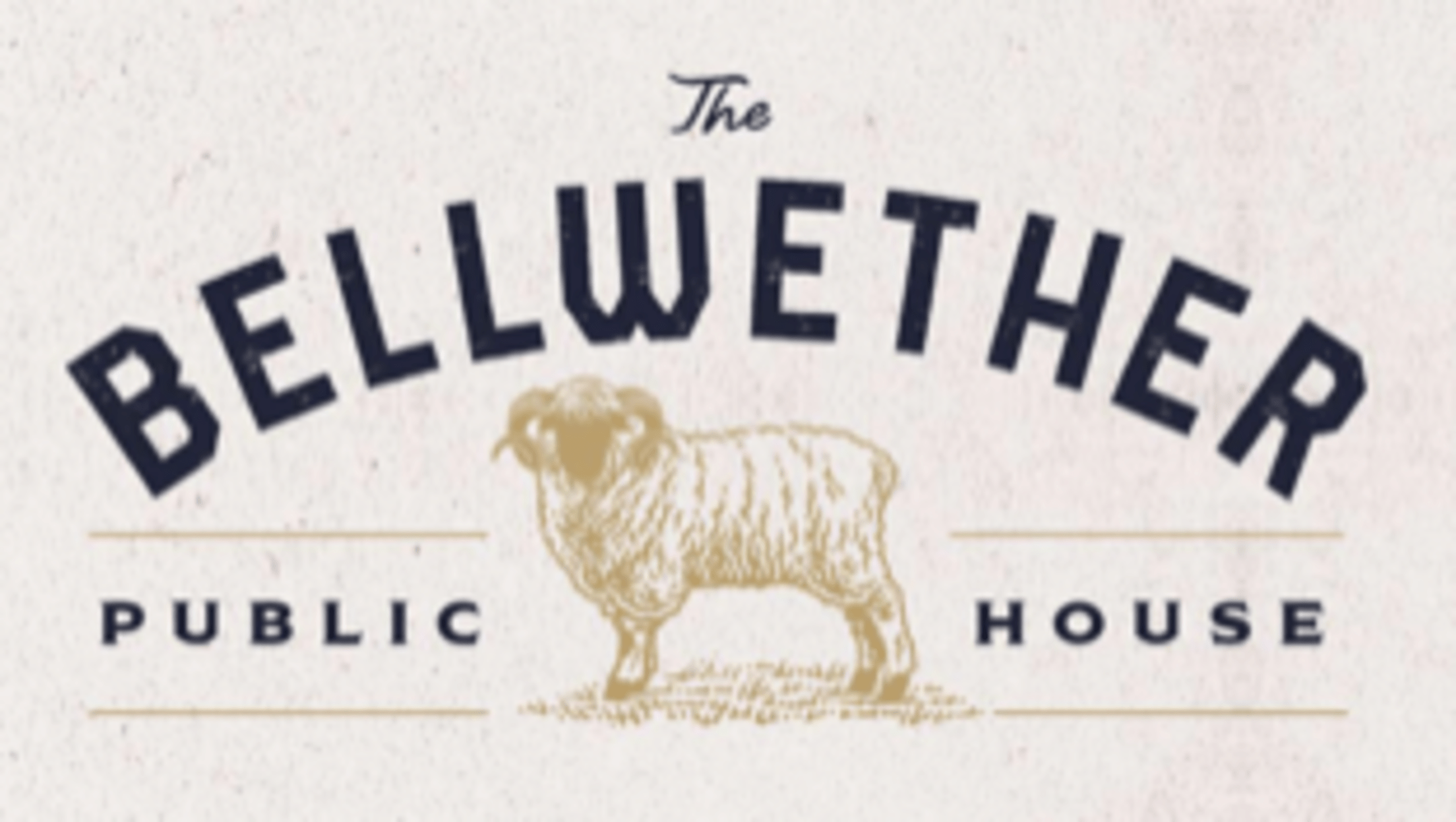 The Greenville Drive is excited to announce a new partnership with Urban Wren, a standout within Greenville's thriving culinary scene. Together they announced today the development of a new addition to the city's West End, the Bellwether, an elevated-but-unpretentious public house, that will open in the fall of 2022 just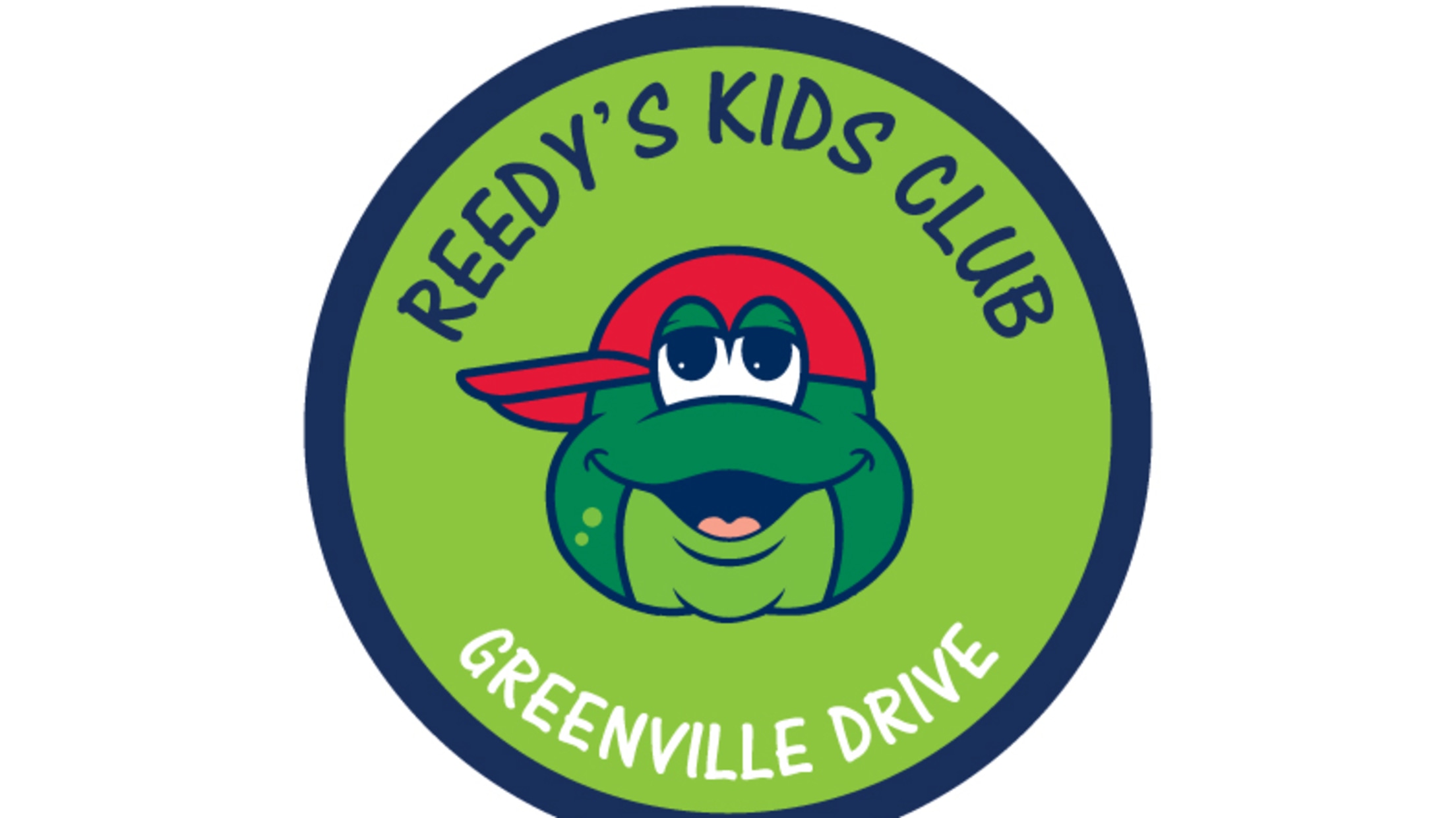 Reedy wants you to join Reedy's Kids Club! Requirements: 1. You want to be Reedy's friend! 2. You like fun prizes! 3. You come to Fluor Field to watch Greenville Drive Baseball! Did you meet those requirements? Awesome! Here are the details you need to know to join. Reedy's Kids
Drive Honored to be Part of MiLB's "The Nine" Initiative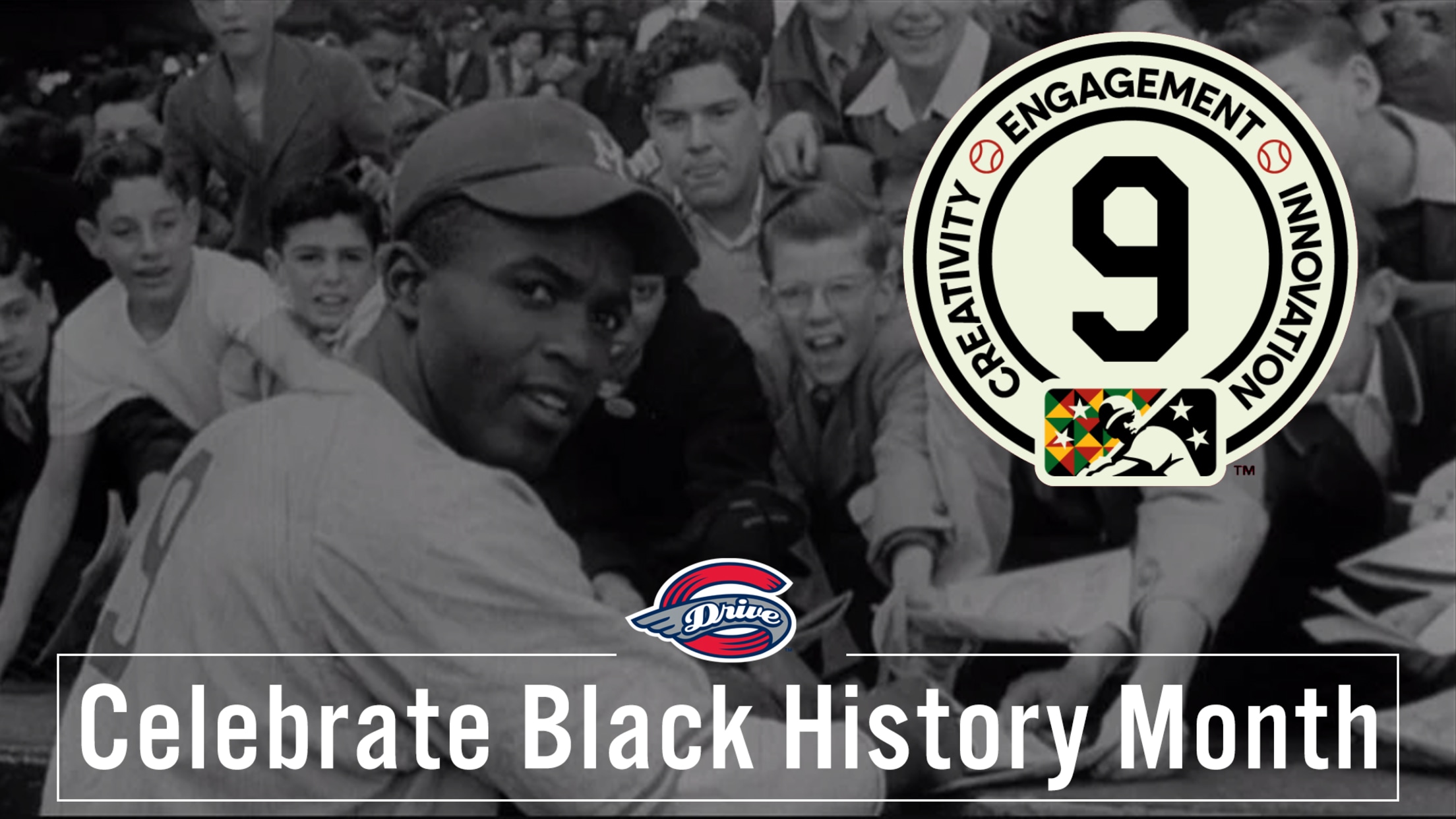 Minor League Baseball® (MiLB™) today announced the launch of "The Nine," a new, Black-community focused outreach platform specifically designed to honor and celebrate the historic impact numerous Black baseball pioneers made on the sport, provide new opportunities for youth baseball and softball participation, further diversify the business of baseball, and
The Greenville Black Spinners & Mayberry Park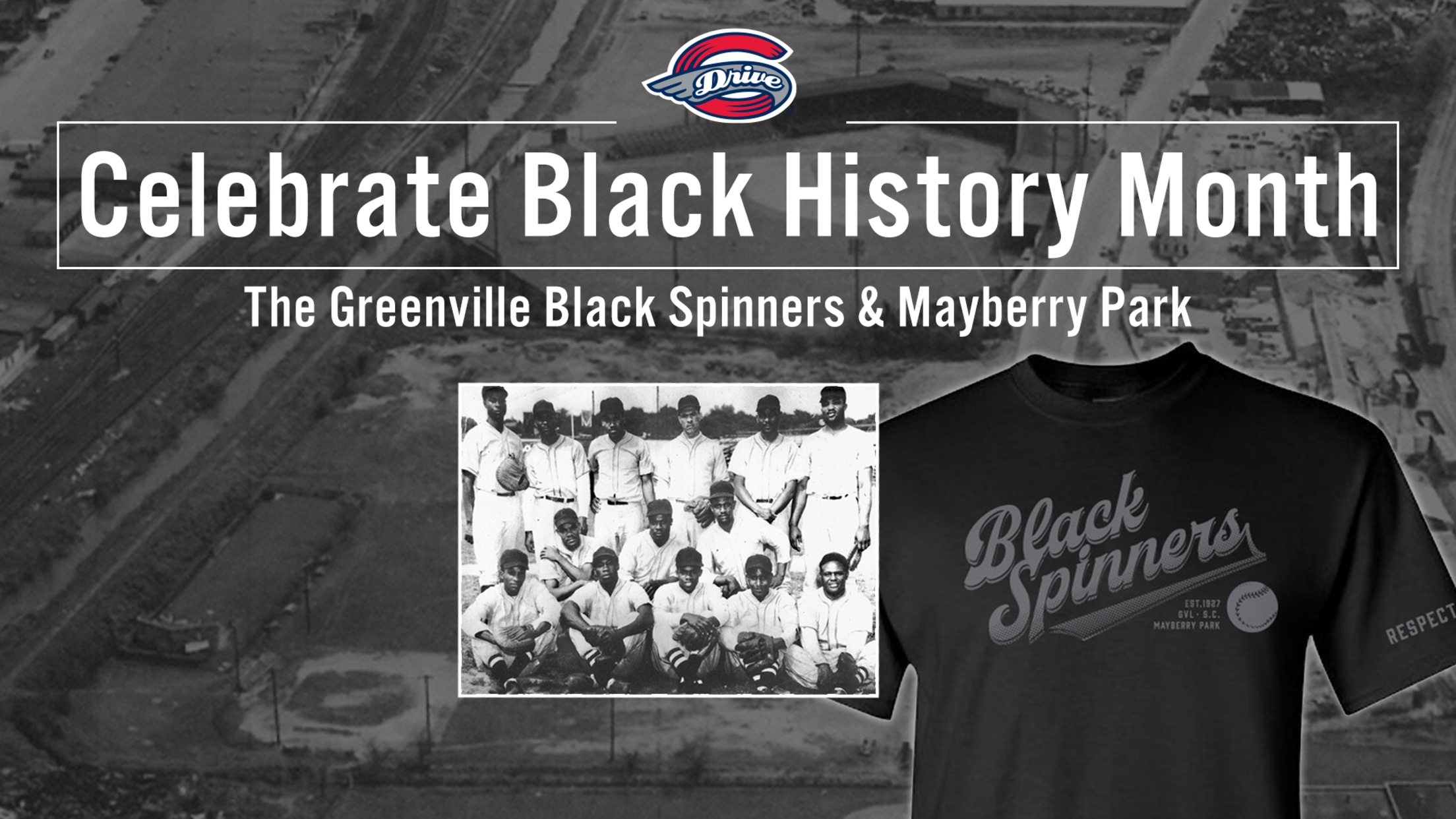 Greenville and the Upstate region has a rich baseball history. Everyone knows the stories of "Shoeless" Joe Jackson and others, including Tommy Lasorda, Nolan Ryan, and Jim Rice. However, the lesser known stories include the Greenville Black Spinners, St. Anthony's, and Sterling High School – teams that also utilized Mayberry
Celebrating Black Greenville Drive Players and Coaches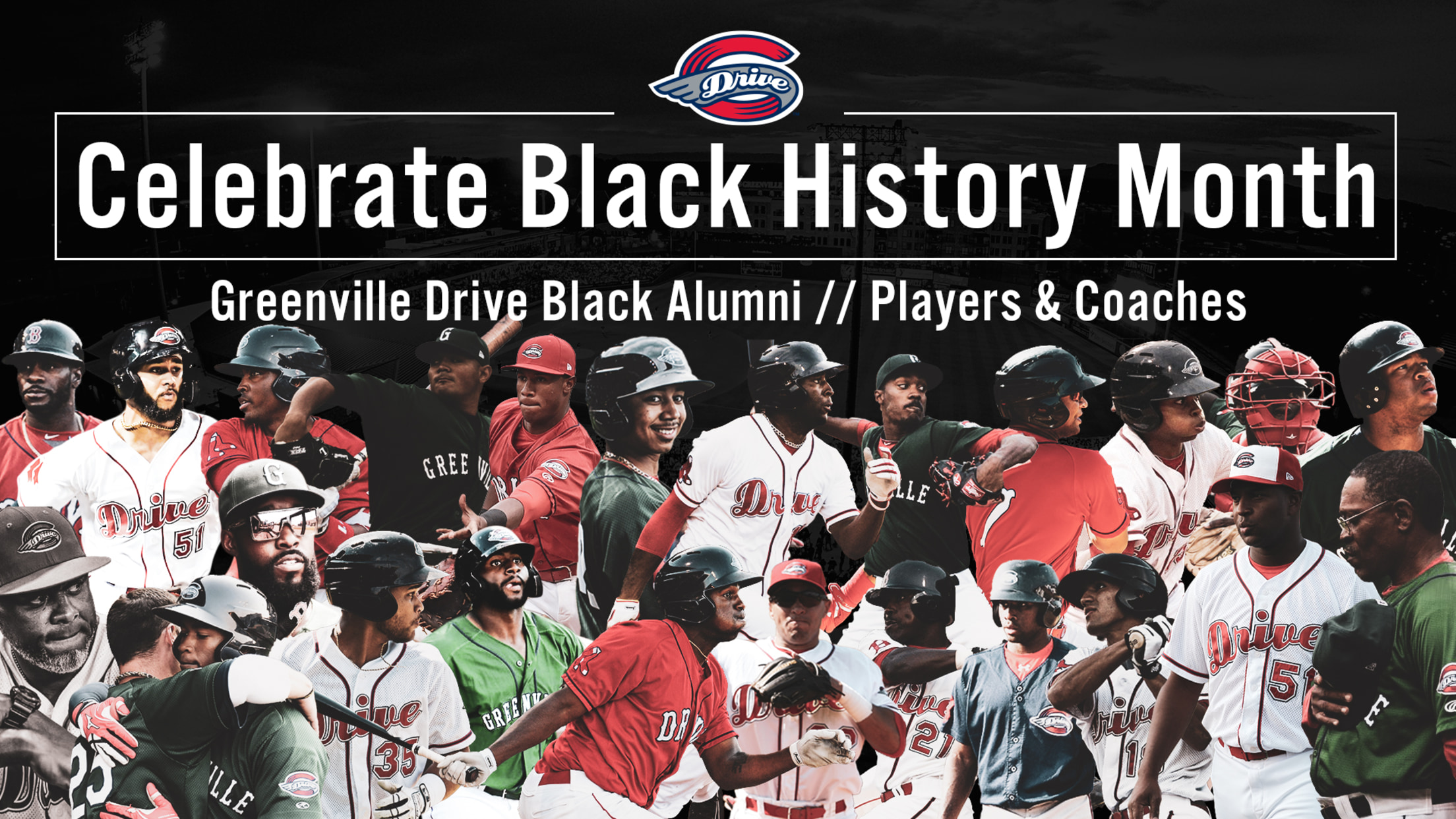 As part of Black History Month, and the Drive's participation in Minor League Baseball's new "The Nine" initiative, we'll be spotlighting all of our Black alumni during the month of February. Over the span of the Drive's 15 seasons, we've had 20 Black players, and 7 Black field staff members.
Rafaela hits for first cycle in Drive history, naturally
Red Sox No. 27 prospect's feat follows Hitter of the Month honors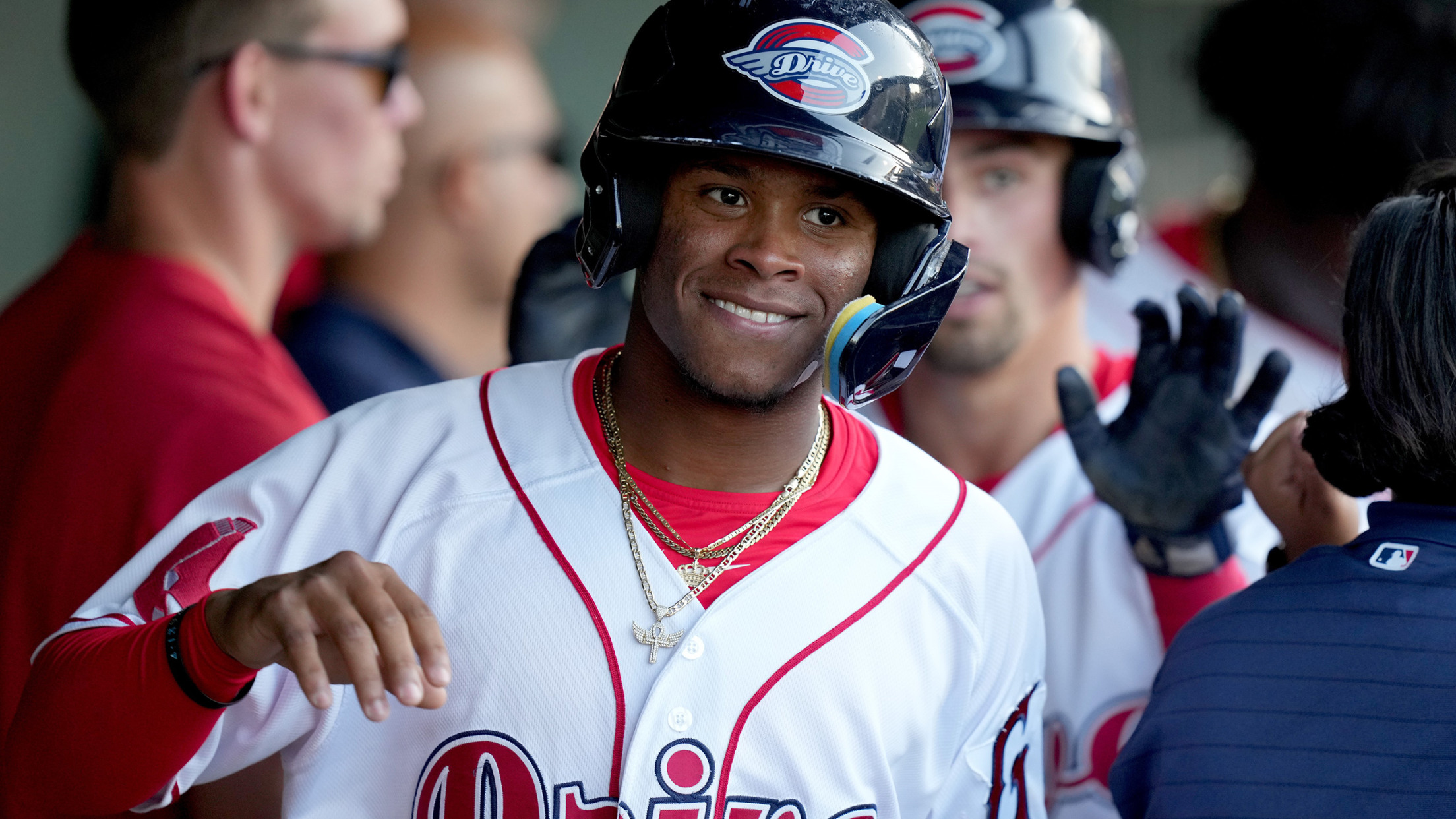 Natural cycles are the rarest type of cycle. They're also the most dramatic, allowing the player to punctuate his achievement with a roundtripper and then celebrate with a jog. Ceddanne Rafaela lived that reality Tuesday, hitting for a natural cycle in High-A Greenville's 11-6 win over Hickory. The No. 27
Greenville Drive host civic-minded 'Day of Action'
Ballpark event features voter registration, COVID testing and more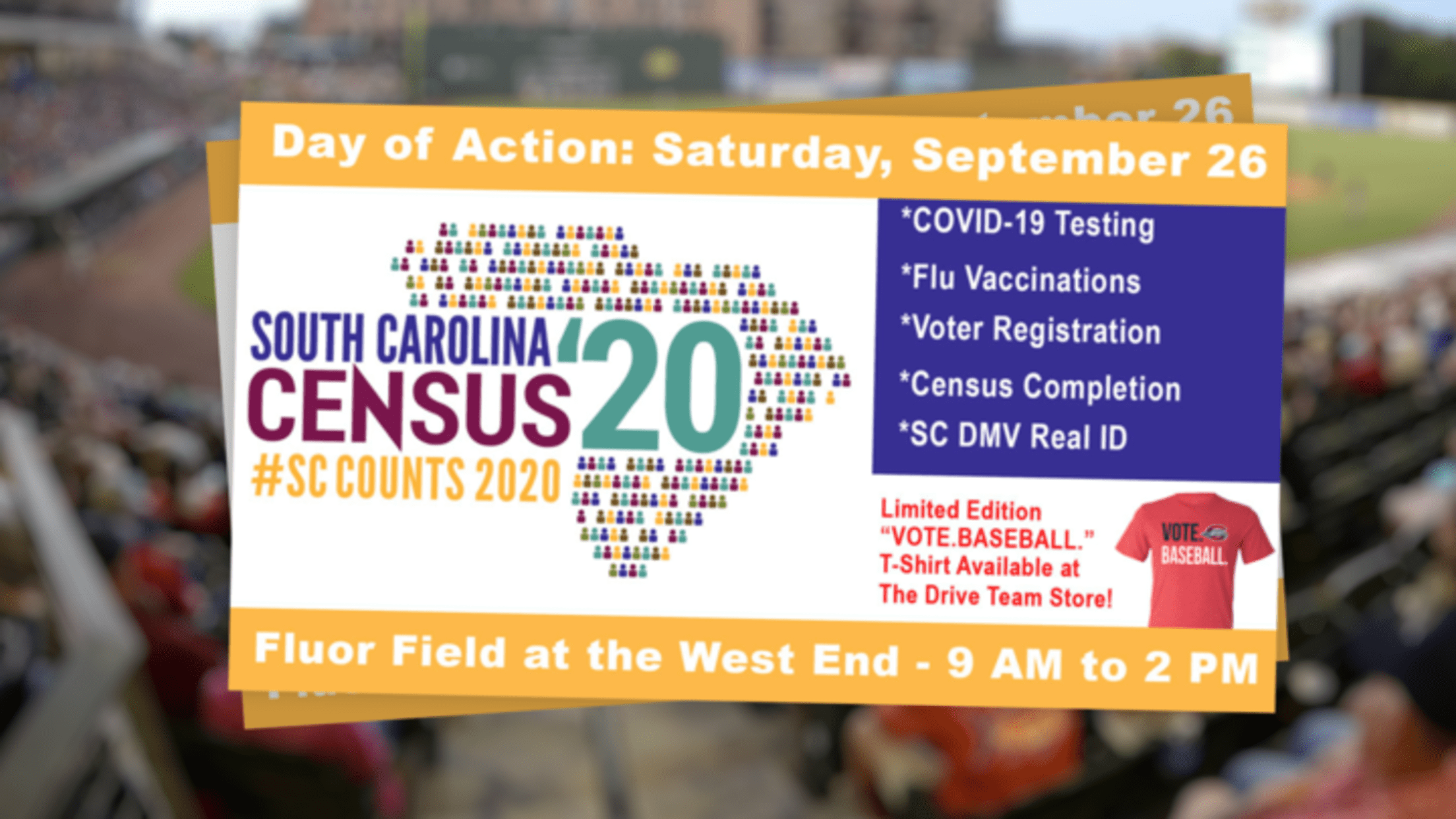 After the 2020 Minor League season was officially canceled, the Greenville Drive began marketing themselves as their community's "ideal social distancing venue." The team's home of Fluor Field has since played host to a diverse array of events. Nearly all areas of the ballpark, from the luxury suites to the
Advanced Manufacturing and Engineering Night
Join the "Virtual" Advanced Manufacturing & Engineering Day on Sunday, September 27th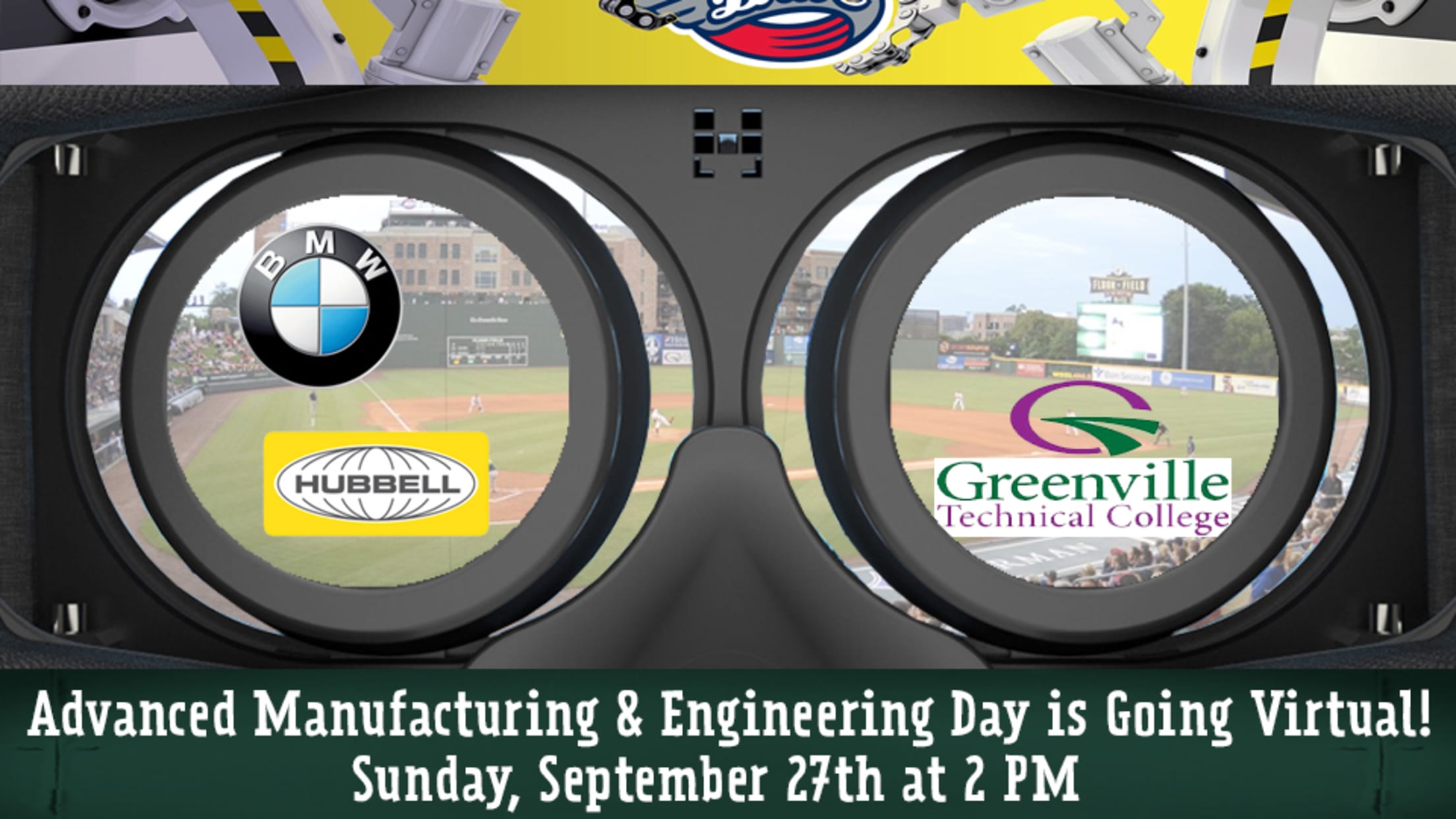 There may not be any Drive baseball this year at Fluor Field, but that won't stop us from continuing what has become the most anticipated event each year at the ballpark - Advanced Manufacturing & Engineering Day! Join us on Sunday, September 27th, as this year's event is going VIRTUAL!
Drive continue to make impact in South Carolina
Unique food creation, distribution plan garners June Promotion of the Month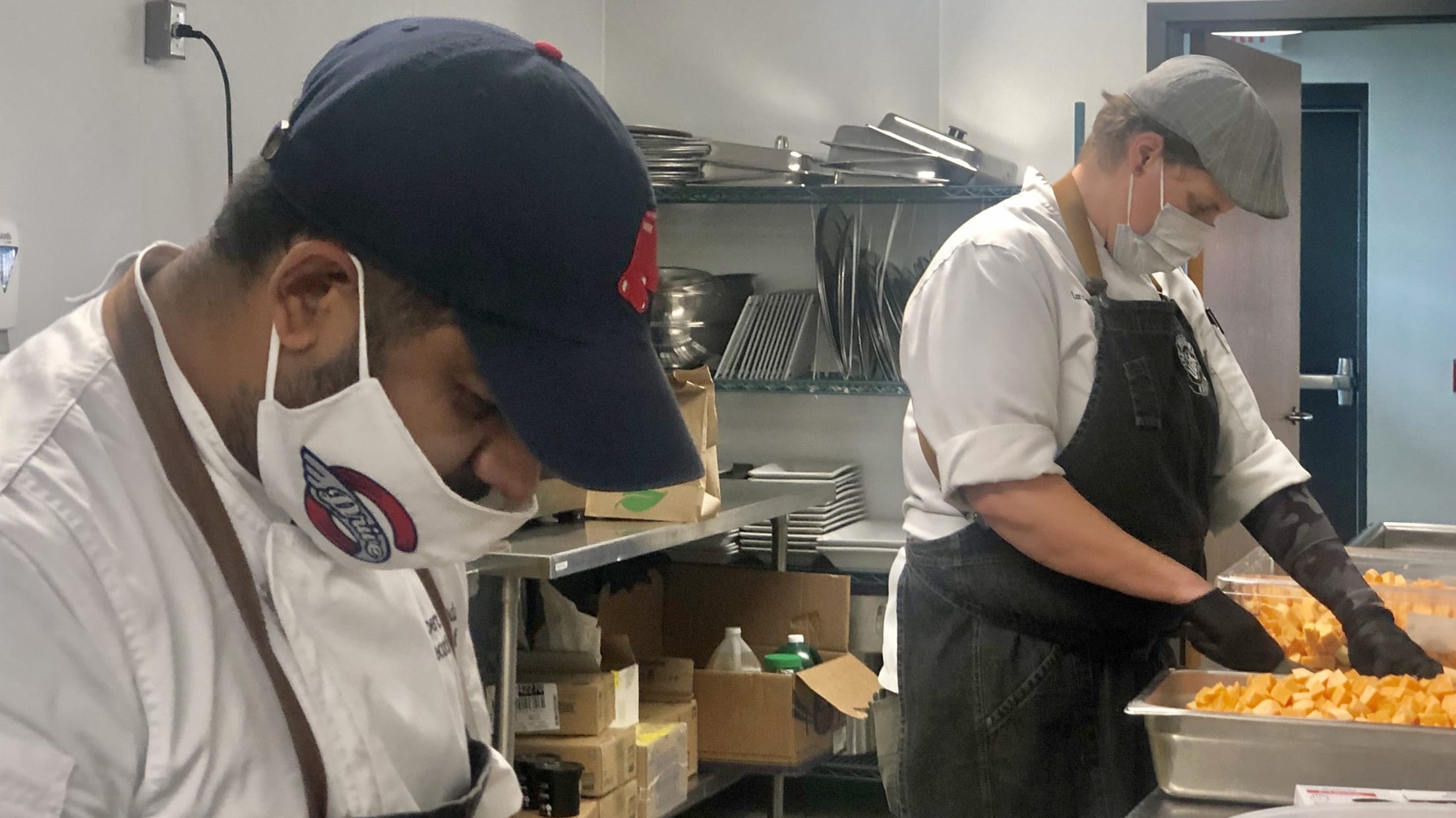 Summer nights at Fluor Field in Greenville, South Carolina, have the feel of a large neighborhood gathering with the beautiful 15-year-old facility serving as the "front porch" of the Greater Greenville and Upstate South Carolina area. And while the coronavirus pandemic has prevented local fans from being able to support
Baseball Factory Tryouts at Fluor Field on March 22nd
Middle School tryouts at 8 AM; High School tryouts at 12 PM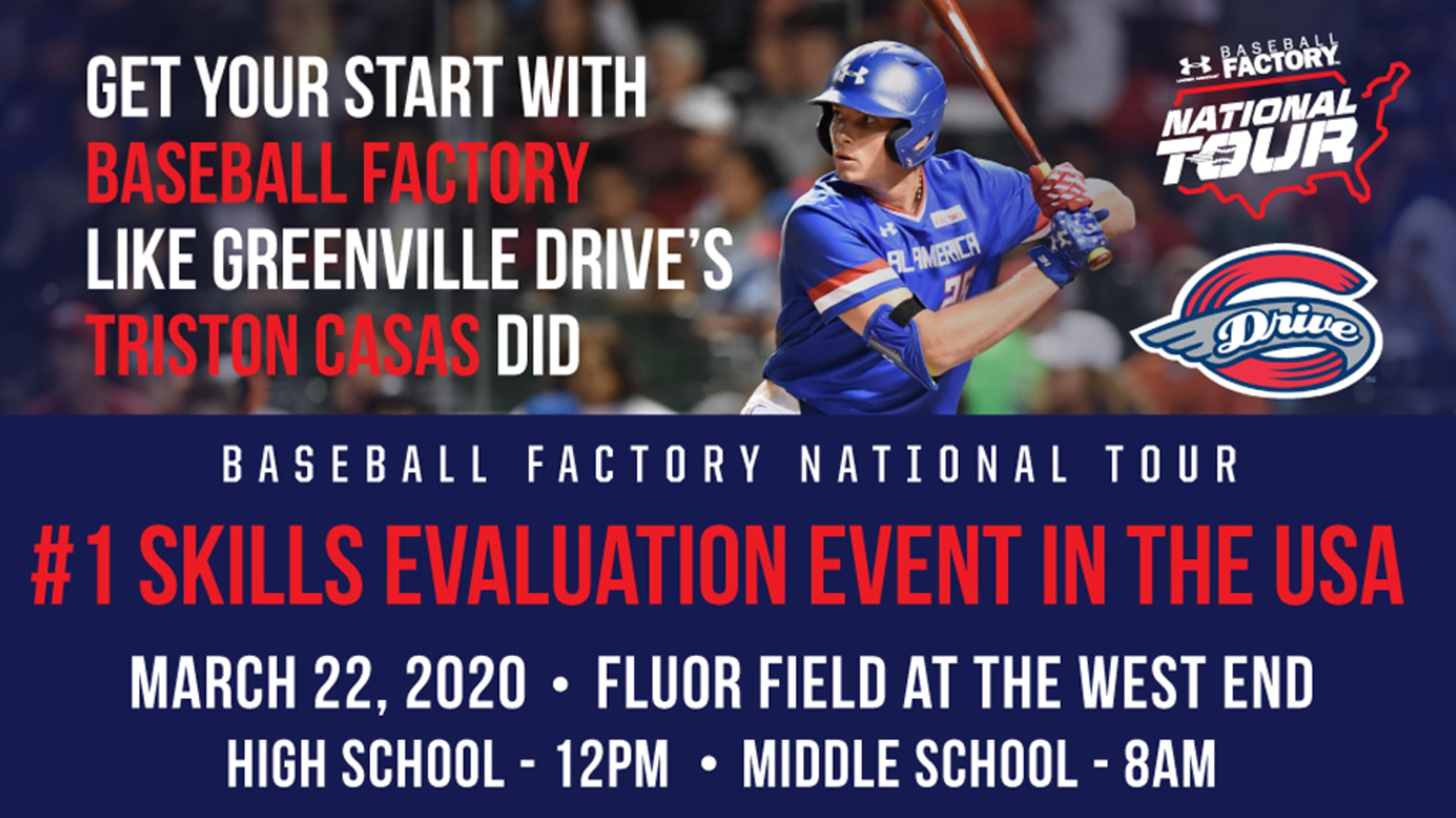 Get your start with Baseball Factory just like Greenville Drive alums Triston Casas, CJ Chatham, Jarren Duran, and Thad Ward! The National Tryout Tour comes to Fluor Field on Sunday, March 22nd. The Baseball Factory National Tour is the #1 skills evaluation in the USA. There will be two sessions
High School Doubleheader March 14th Beginning at 1 PM
Riverside/AC Flora at 1 PM followed by Mauldin/Blythewood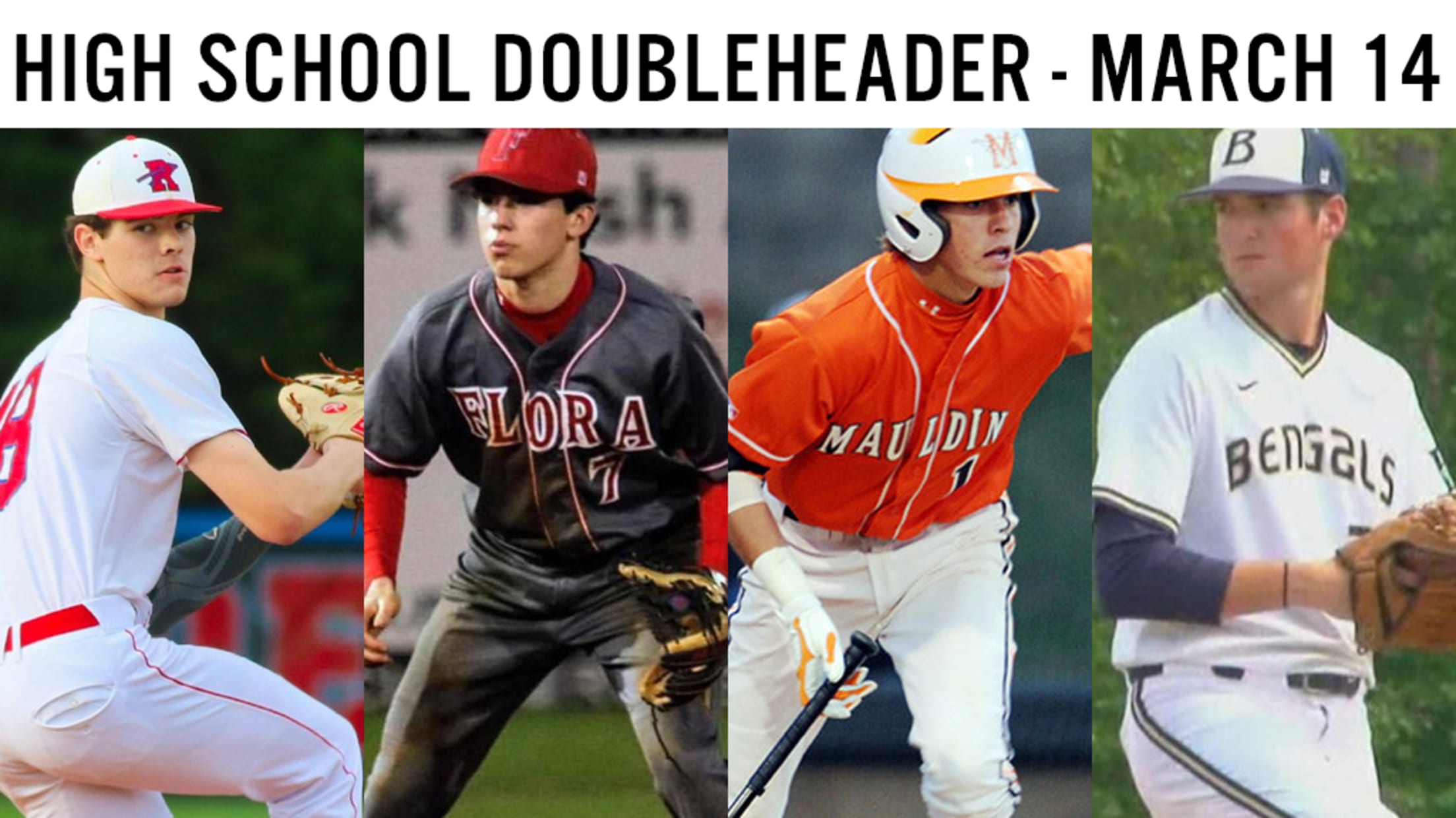 Fluor Field will host an exciting doubleheader on Saturday, March 14th, featuring four of the best teams from across South Carolina. Gates open at 12 PM, and all tickets are just $7. Game one will feature the Riverside Warriors versus the AC Flora Falcons at 1 PM, followed by the
Spartans Take On Spartans at Fluor Field on Wednesday, March 4
Michigan State welcomes USC Upstate to Fluor Field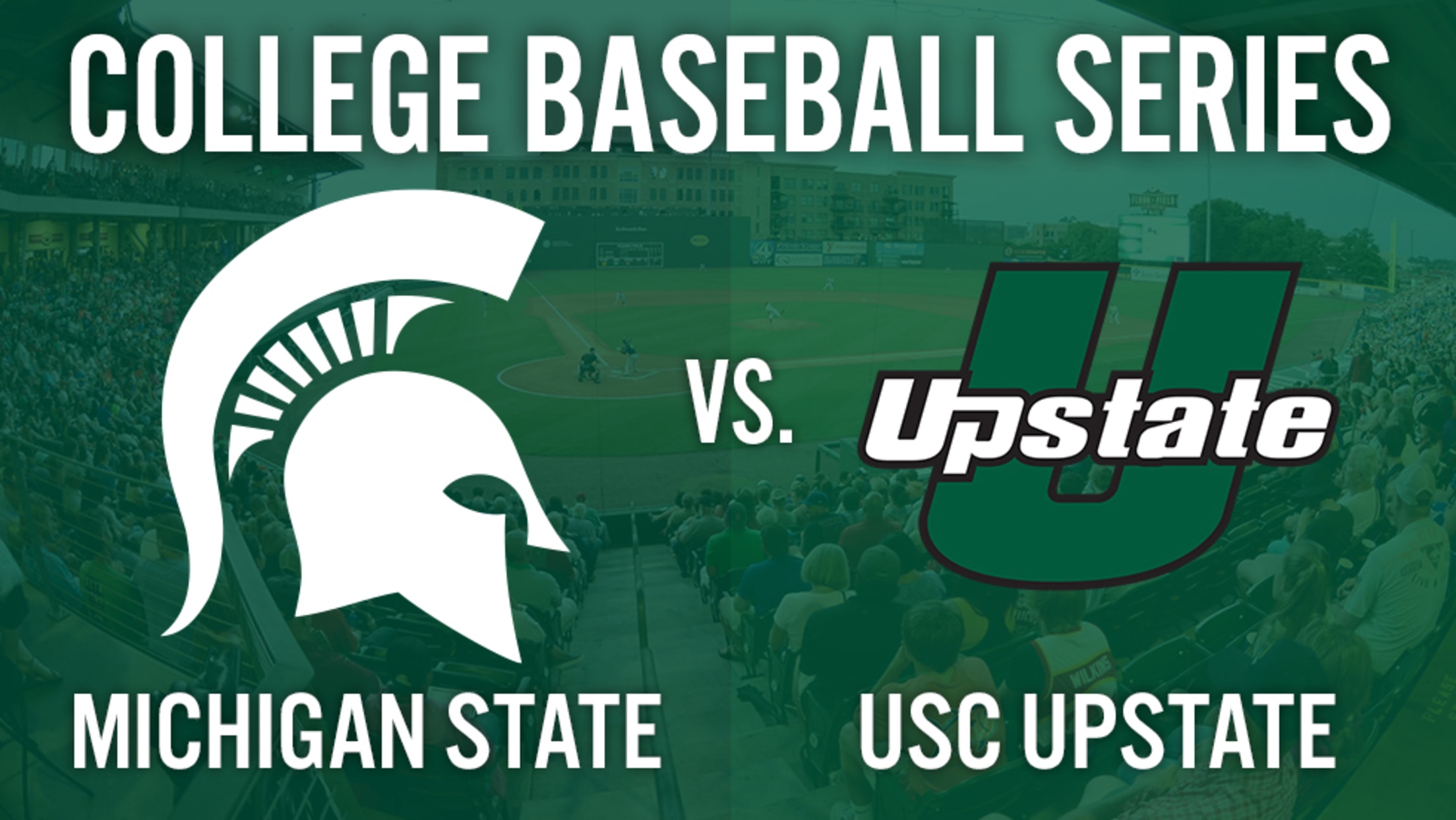 The Michigan State Spartans will host the USC Upstate Spartans in a mid-week clash at Fluor Field on Wednesday, March 4. Gates will open at 3:00 PM with first pitch set for 4:00 PM.
Furman Hosts South Carolina at Fluor Field on Tuesday, March 3
Paladins and Gamecocks square off in annual matchup in Downtown Greenville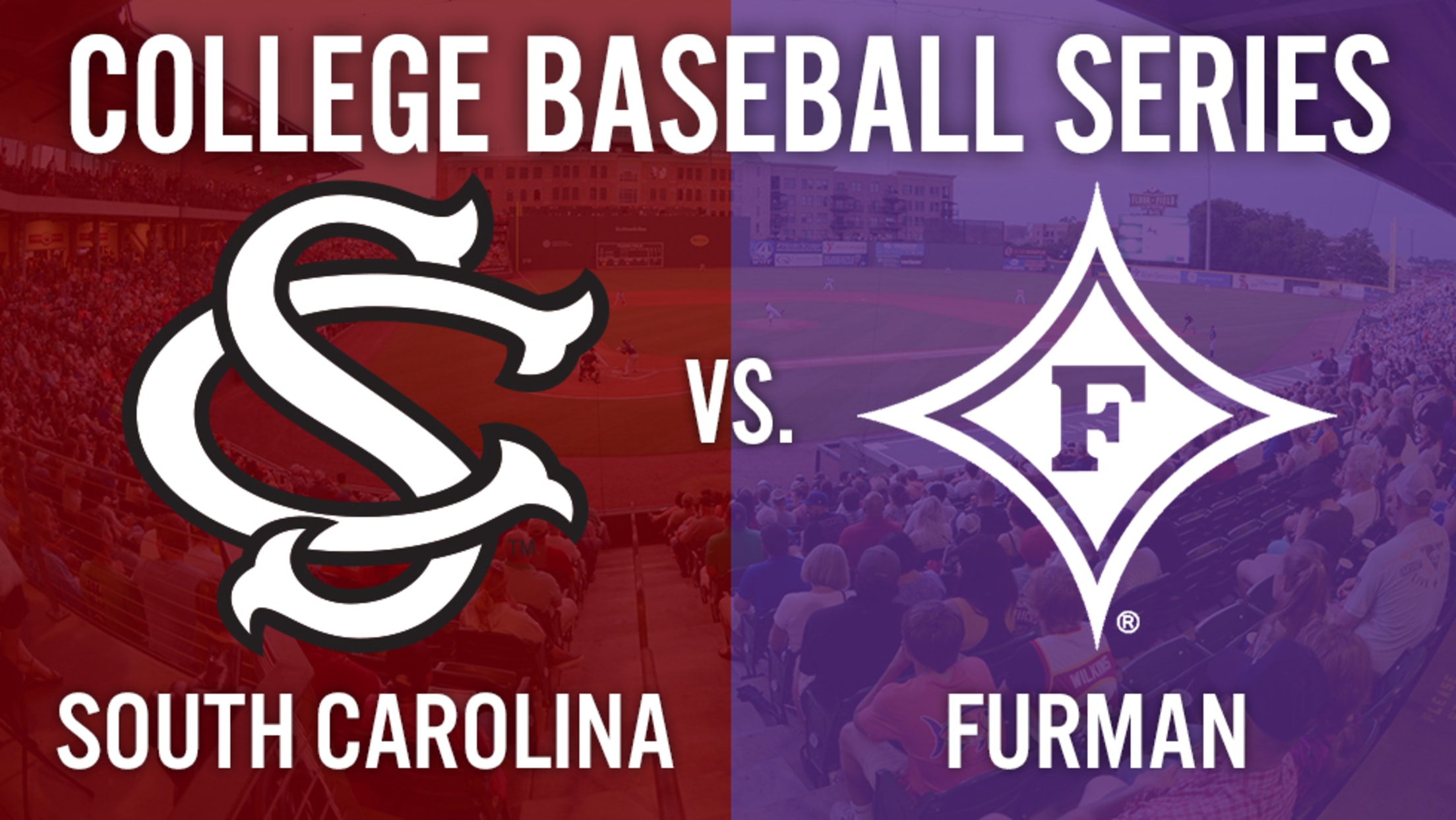 Tuesday's game between the Furman Paladins and the South Carolina Gamecocks at Fluor Field is still on, with first pitch scheduled for 6:00 PM. Gates will open at 5:00 PM, as the in-state programs go head-to-head in their annual matchup in Downtown Greenville.The game is one of two for the
At the Table with The Greenville News Comes to Fluor Field March 10
Retired athletes to share stories about pro career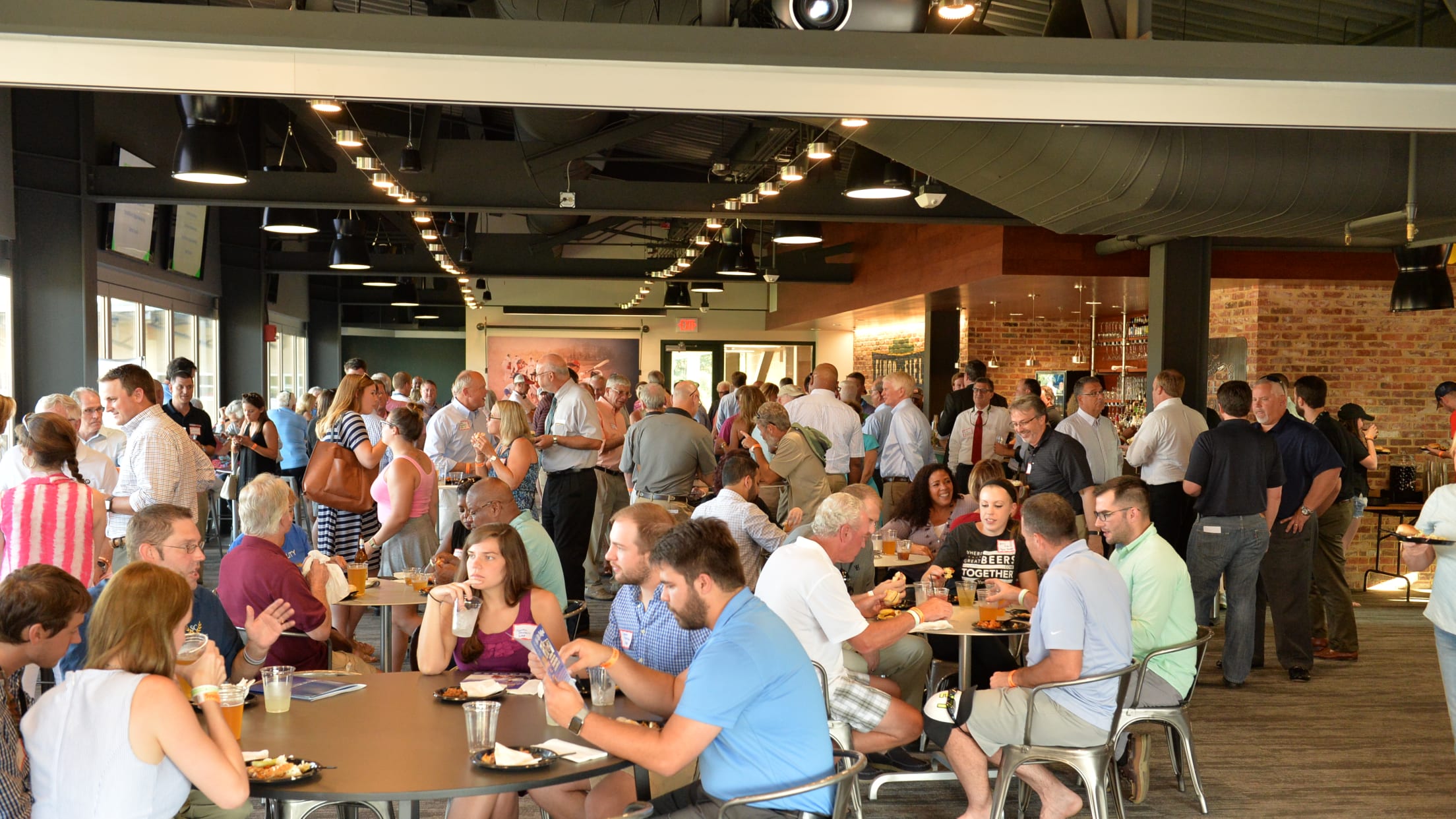 The moment you realize your life is going to go in a different direction, and that everything you've worked for, and how you've always defined yourself, is changing.That's the moment six local athletes will share at the next At the Table with The Greenville News event March 10 at Fluor
Tickets On Sale Now for the 2020 College and High School Schedule at Fluor Field
Schedule highlights include the First Pitch Invitational and SoCon Championship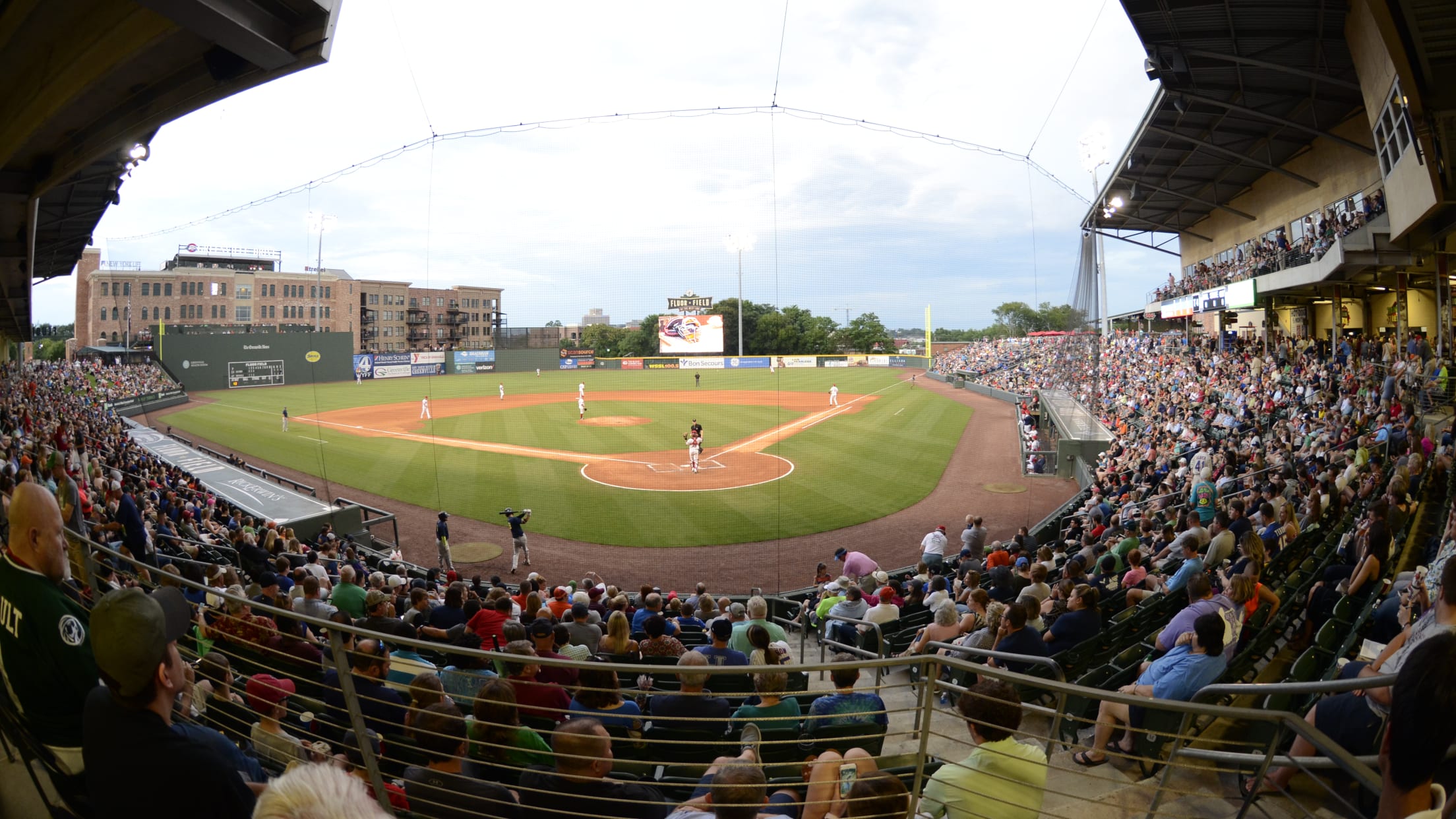 Greenville, SC - With less than two weeks until the return of baseball to Downtown Greenville, the Greenville Drive are excited to announce that tickets are now on sale for all 2020 college and high school games at Fluor Field.  Highlights of this year's amateur schedule include the return of
Greenville Venue Crawl Heads to Fluor Field on February 9th
Join us in the Champions Club as part of the event from 1-6 PM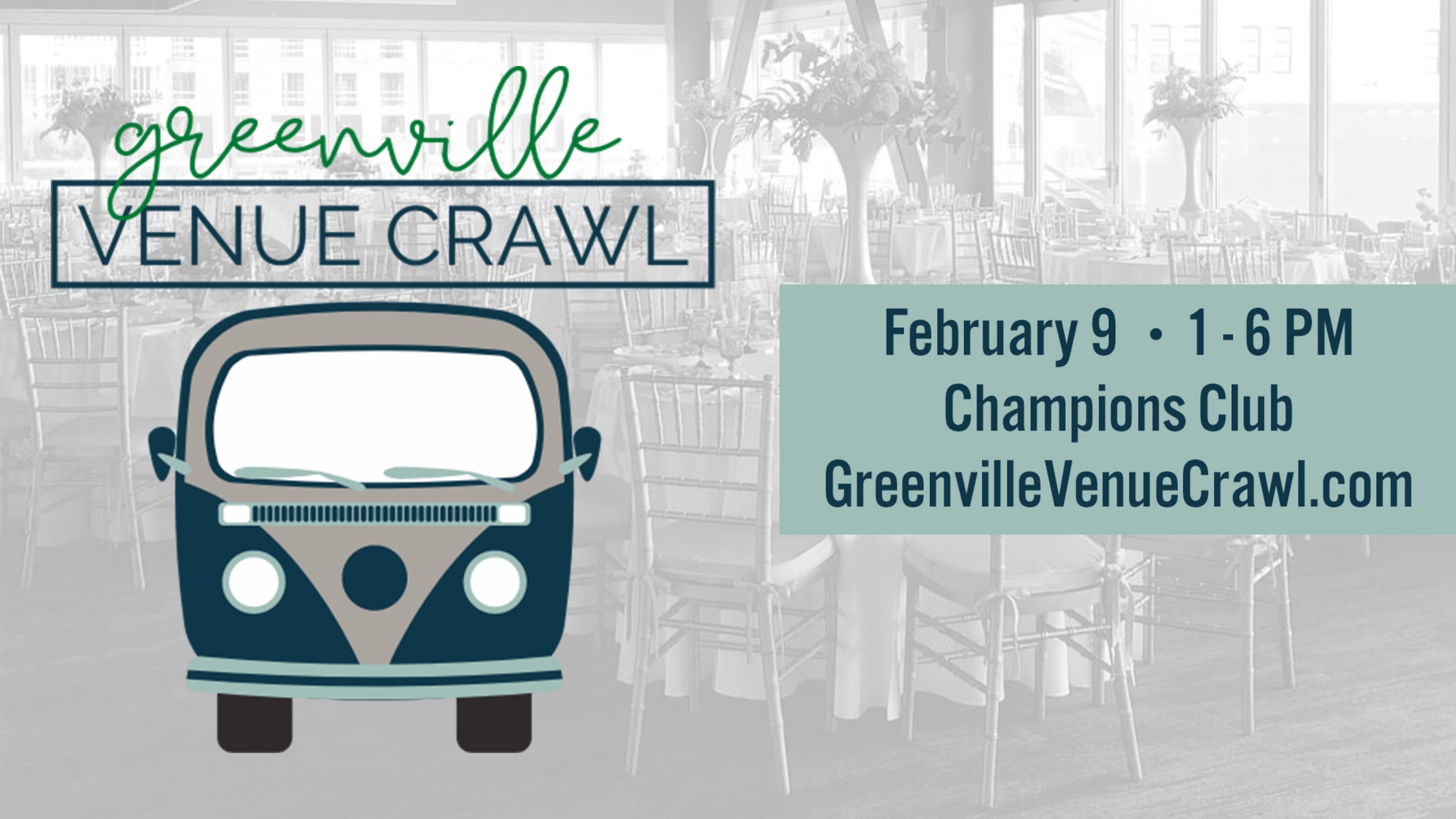 The Greenville Venue Crawl will highlight some of the great event venues that Greenville has to offer, including Fluor Field, on Sunday, February 9th. Join us in the Champions Club between 1:00 PM - 6:00 PM to meet the West End Events team and tour the amazing venues at Fluor
West End Warehouse Sale Returns on January 24-25
Shop the lowest prices of the season from the Drive and many other retailers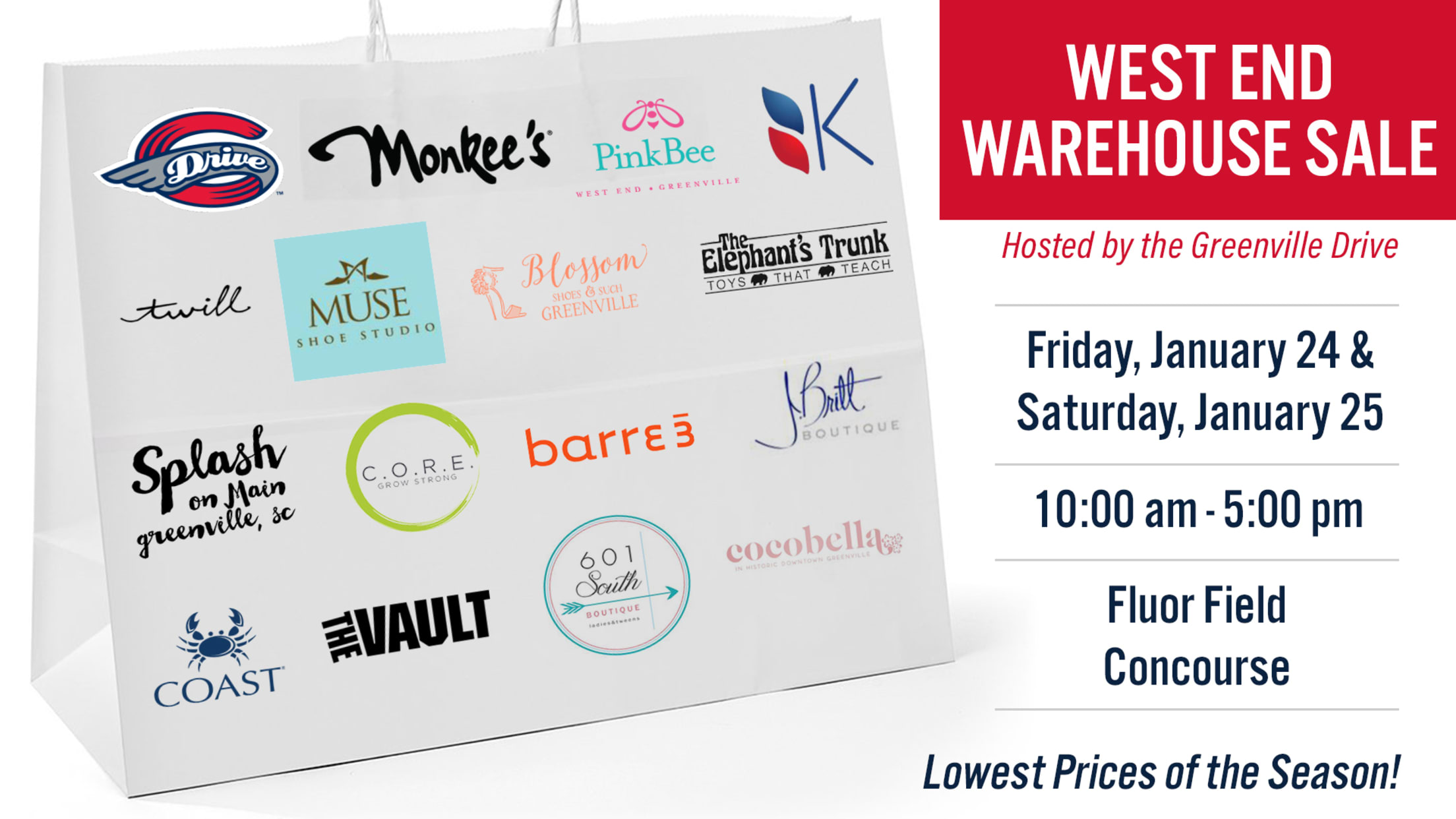 The Greenville Drive are excited to host once again the West End Warehouse Sale on Friday, January 24th and Saturday, January 25th on the concourse at Fluor Field at the West End.The West End Warehouse Sale will be open from 10:00 AM to 5:00 PM both days, and it will
Drive Announces Coaching Staff for 15th Anniversary Season
Suarez, Kipper return as Manager and Pitching Coach; Josh Prince named hitting coach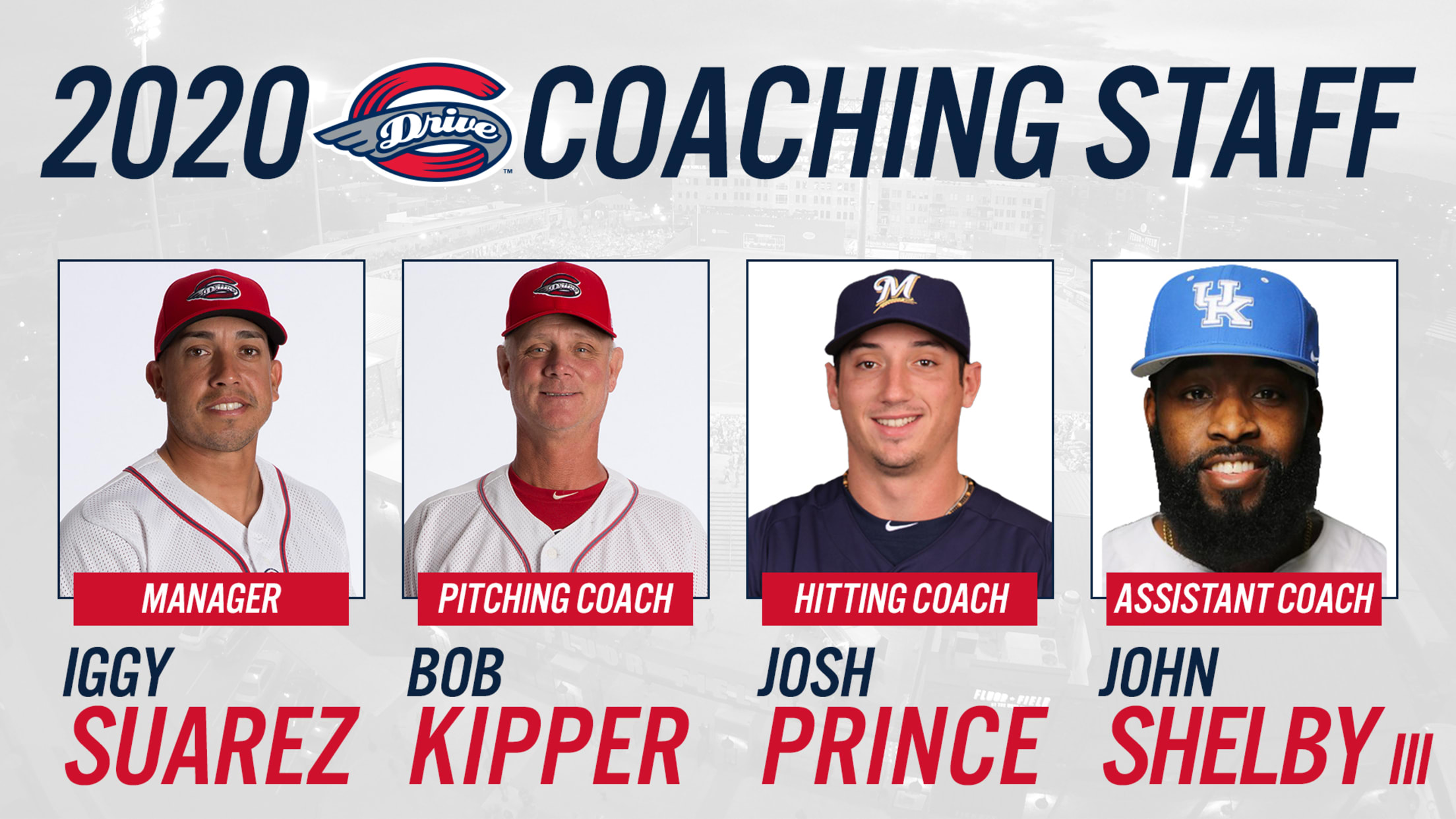 GREENVILLE, S.C. - In conjunction with the Boston Red Sox, the Greenville Drive have announced their coaching staff for the 2020 season, and the staff will once again feature some familiar faces for the upcoming season at Fluor Field.Iggy Suarez will return for his third season as the Drive's manager,
Drive Hosting Job Fair at Fluor Field on January 25th
Job fair begins at 9:00 AM; Positions are available in three departments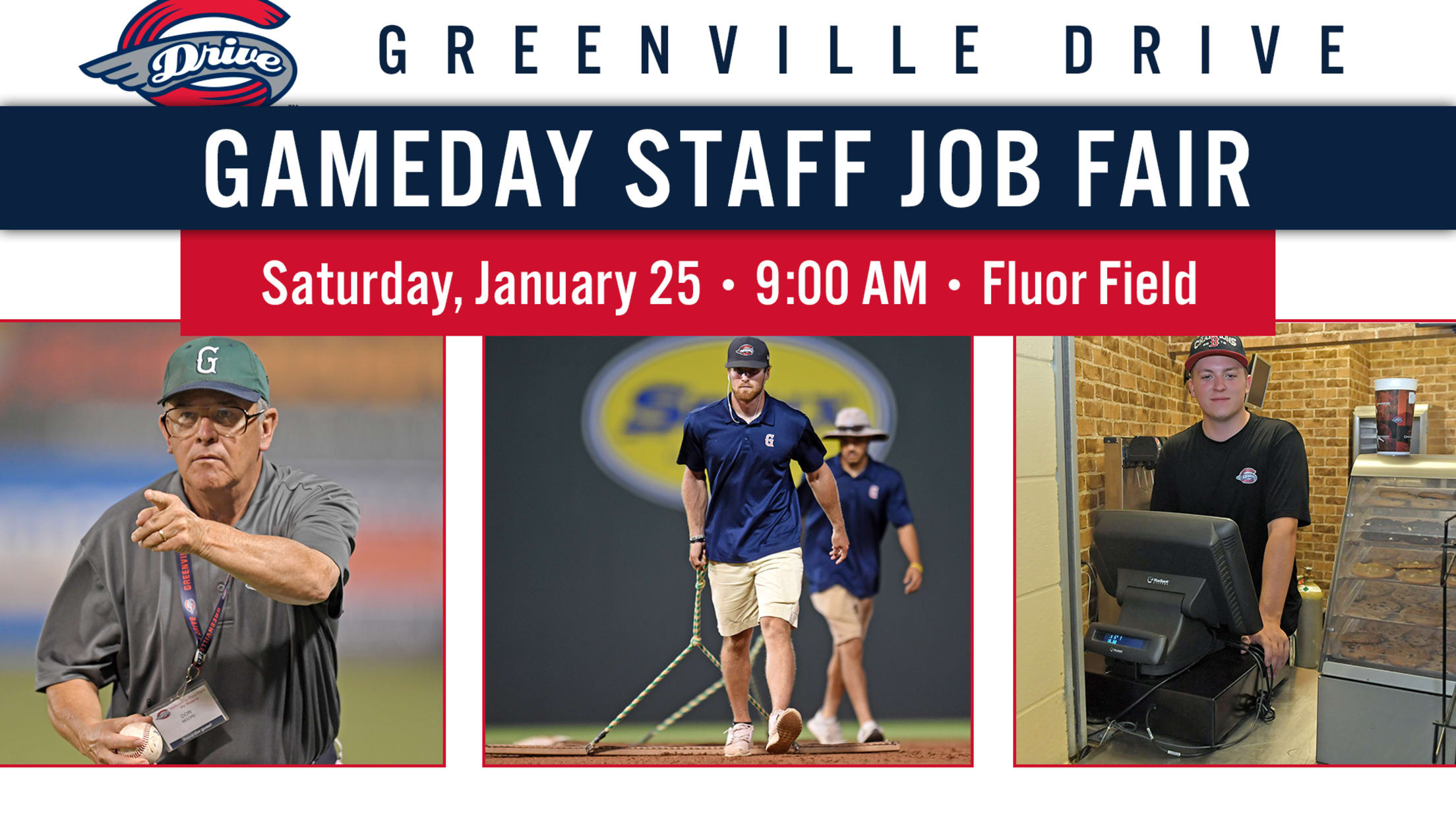 Greenville, SC - The Greenville Drive will be hosting a Game Day Staff Job Fair at Fluor Field on Saturday, January 25th beginning at 9:00 AM.The Drive will be making seasonal hires in three departments for the 2019 season at Fluor Field: Food and Beverage, Game Operations and Grounds Crew.All
Drive to Hold Reedy Tryouts on January 18th
Tryouts set for January 18th at 10 AM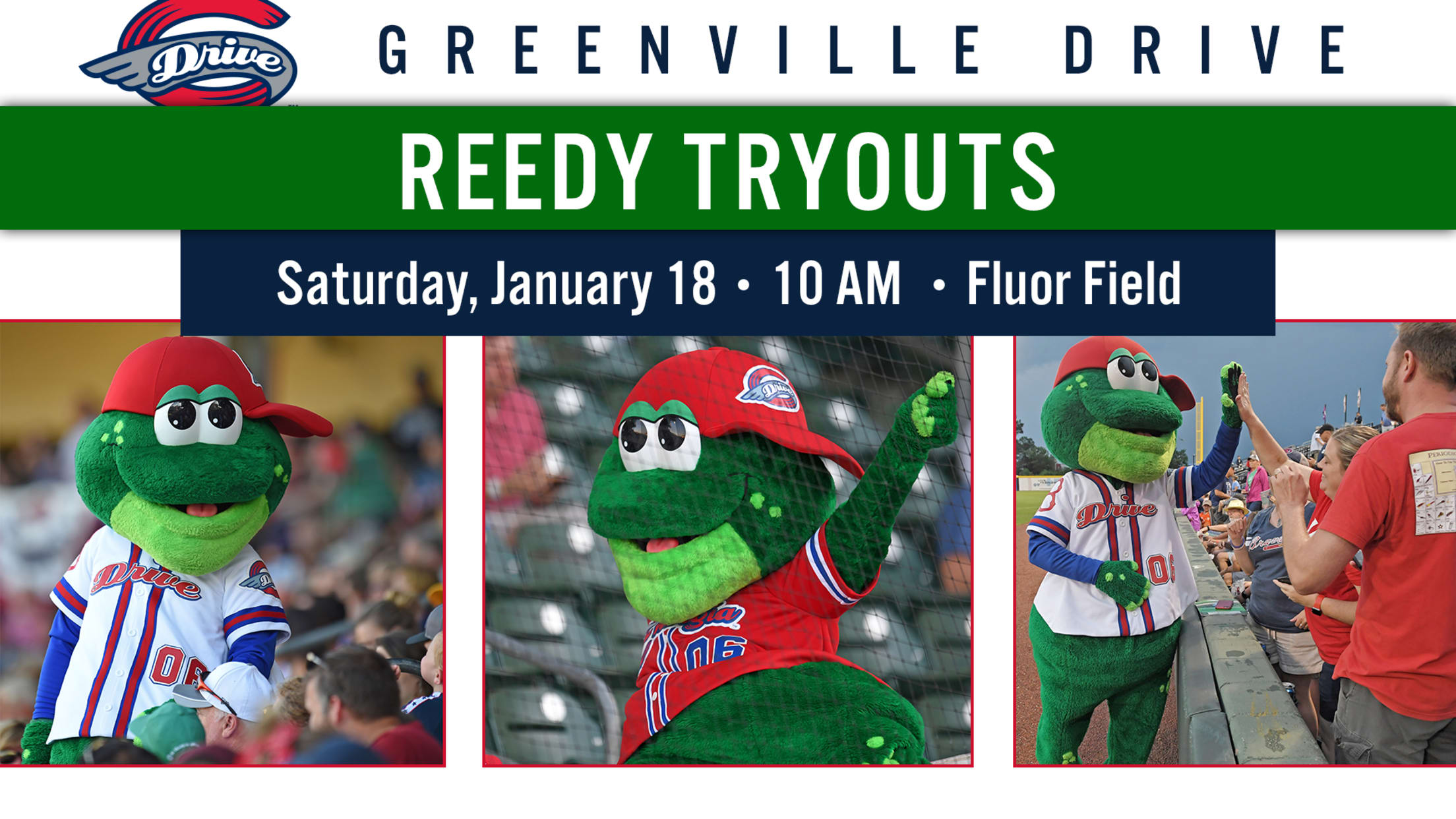 The Greenville Drive are looking for fun, enthusiastic candidates who are motivated to represent the organization at home games and in the community. The Promo Team is an integral part of home Drive games and devote their time to energizing the fans at Fluor Field and making sure that everyone
Drive to Hold Promo Team Tryouts on January 18
Tryouts set for January 18th at 10 AM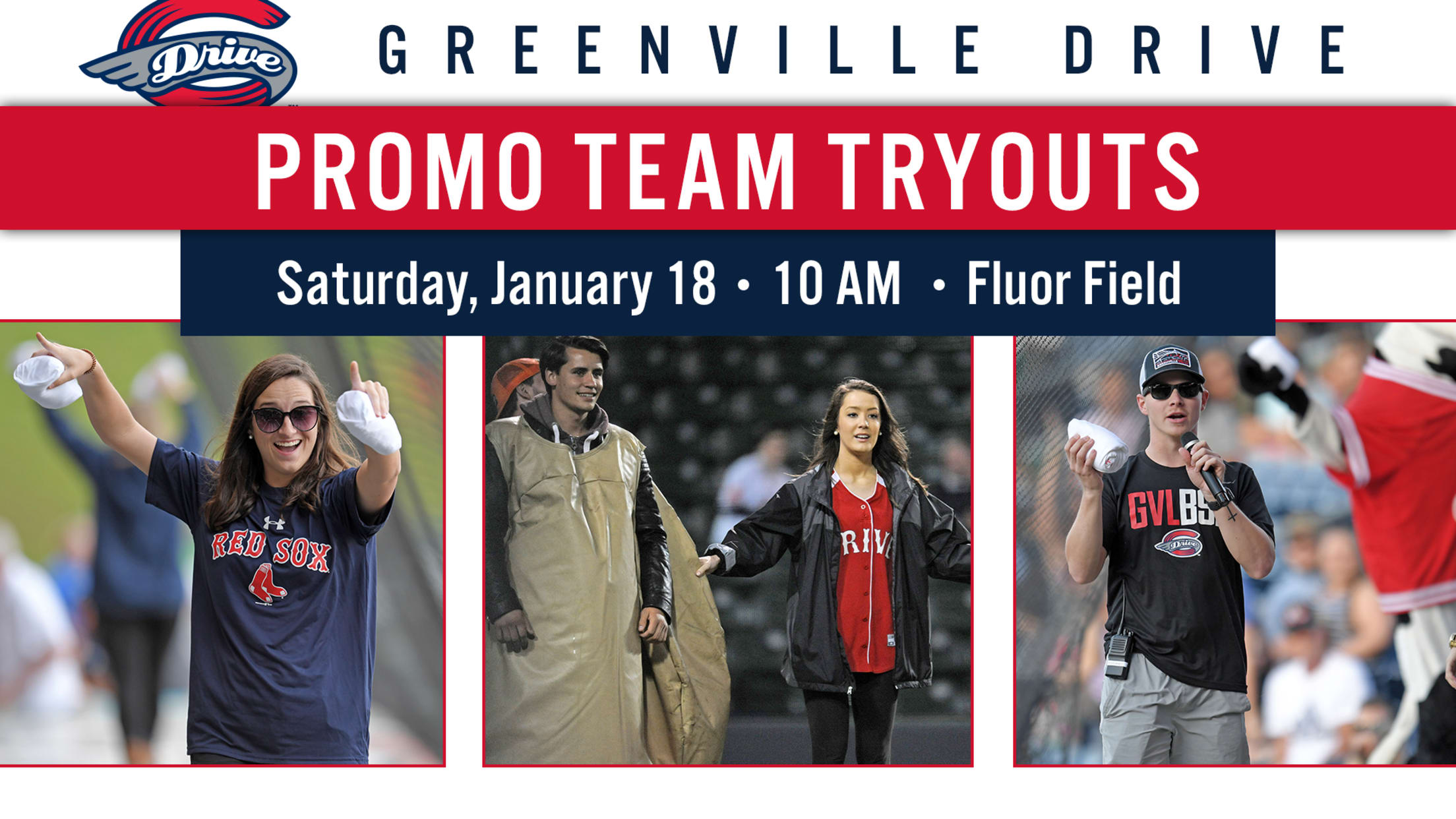 The Greenville Drive are looking for fun, enthusiastic candidates who are motivated to represent the organization at home games and in the community. The Promo Team is an integral part of home Drive games and devote their time to energizing the fans at Fluor Field and making sure that everyone